UN High Seas Talks Fail to Yield Treaty, US Misses Seabed Mining Talks in Jamaica, Great Barrier Reef Bleaching and Biodiversity Loss, Experts Warn of Significant Threats to Global Oceans Ahead of UN Oceans Conference, and more
March 25, 2022 – We gather news: You stay informed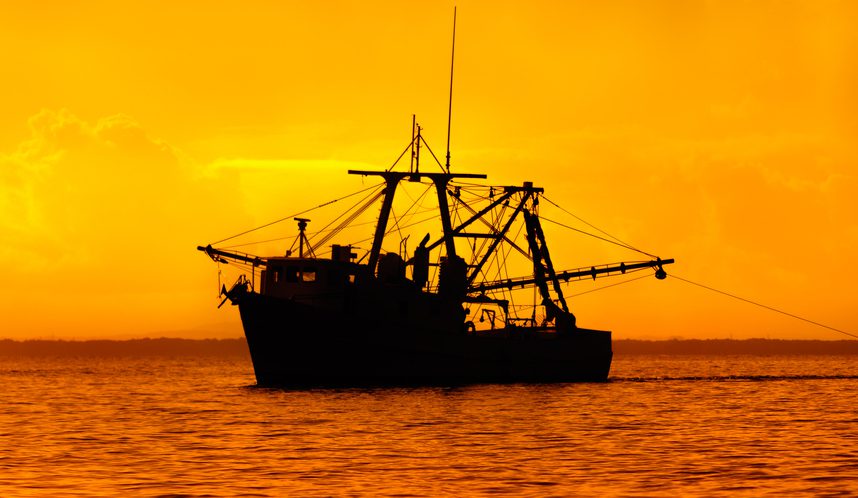 1. United Nations High Seas Talks Submerged, Fail to Yield Treaty
The clock has run out for this round of UN talks to forge a legally binding treaty to protect open oceans beyond national jurisdiction. After failing to reach consensus, delegates voted to recommend a new round of talks to the UN General Assembly. Talks could take place later this year. The talks were meant to create vast marine reserves to prevent biodiversity loss, oversee industrial-scale fisheries, and share out the "genetic resources" of the sea. For the treaty to be adopted, 193 nations must reach a consensus on its terms, but significant differences remain on how protected areas on the high seas would be created, reviewed, approved, managed, and enforced. Observers expect parties could reach an agreement by year's end as pressure builds to protect marine life from the growing impacts of climate change, overfishing, and pollution.
Thank you for your generous gift that will help us continue the production of this weekly, free publication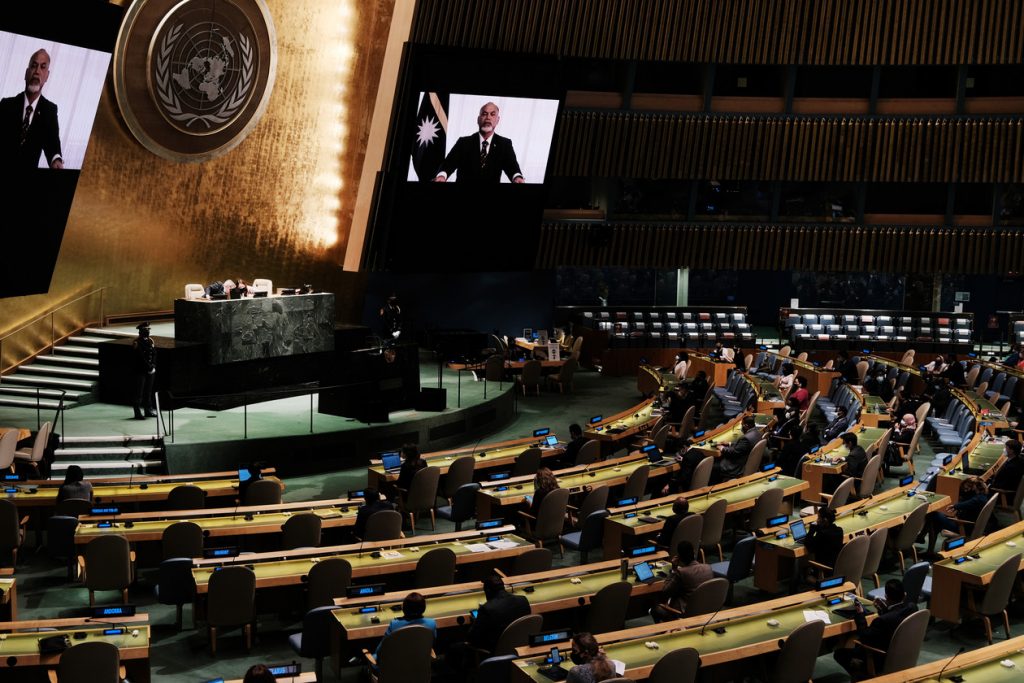 2. US Left Behind in Seabed Mining Debate Without Ratifying Law of the Sea
Representatives from 167 nations and the European Union are at UN-led talks in Jamaica this week to discuss regulations for mining the seafloor. The International Seabed Authority (ISA) is set to debate mining regulations for minerals beneath international waters that make up 54% of the world's oceans. But the US risks not being able to influence the trajectory of the negotiations because it has not ratified the UN Convention on the Law of the Sea, a requirement to be a member of the ISA. The US will not be able to vote on the regulations, and it will also forfeit its ability to sponsor companies for contracts in international waters, since all contractors need a sponsoring state within the ISA. Despite American involvement in the treaty's creation, repeated attempts to ratify the Law of the Sea failed to make it to a full vote in the Senate over several decades.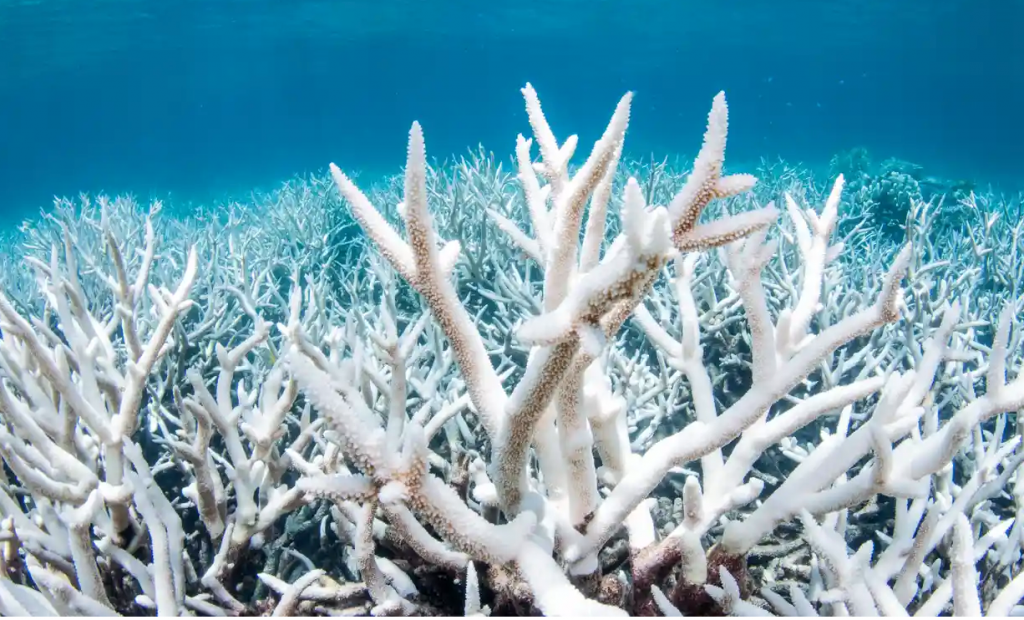 3. Great Barrier Reef Again Suffers Widespread Mass Bleaching as Oceans Heat Up
Just two years after the last recorded mass bleaching event, Australia's Great Barrier Reef is again suffering widespread bleaching due to high ocean temperatures. The Great Barrier Reef Marine Park Authority (GBRMPA) reported the bleaching detected is "widespread but variable, across multiple regions, ranging in impact from minor to severe." The bleaching is consistent with the patterns of heat stress experienced on the Reef this summer. There have already been reports of early mortality among coral where heat stress has been the greatest. Previous bleaching has already damaged two-thirds of the coral reef. In addition, as reef health declines, scientists have observed that fish appear to be losing their bright color. Whether fishes evolved bright colors to stand out and attract a mate or neutral tones to blend in and avoid predators, their coloration is naturally linked to the coral reefs they inhabit.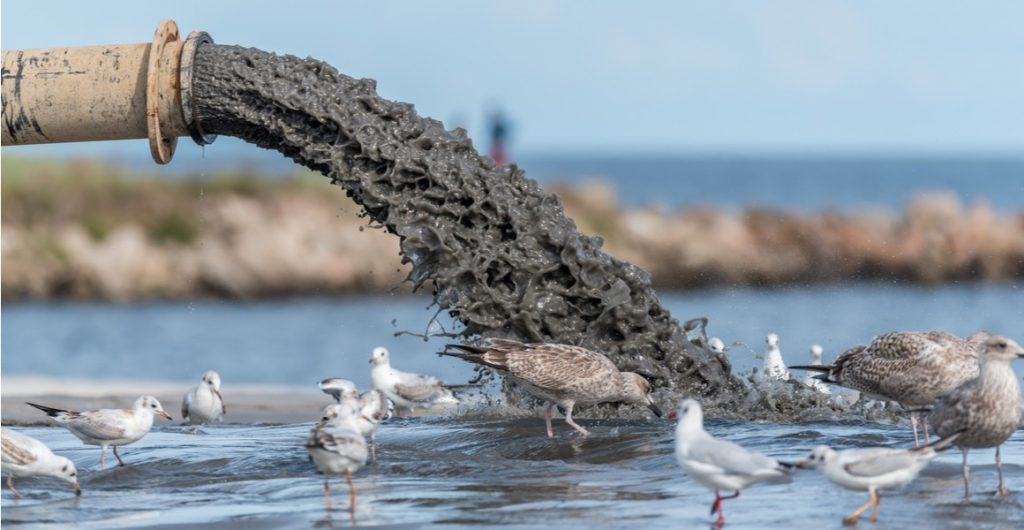 4. Experts Warn of Significant Threats to Global Oceans Ahead of UN Oceans Conference
The world's oceans are suffocating from a lack of oxygen caused by global warming and human pollution from sewage and industrial waste, and we are running out of time to fix the problem, experts and diplomats warned at a preparatory meeting for the United Nations Ocean Conference in June. They stressed that saving the oceans requires solving drinking water and sanitation needs on land to stop uncontrolled dumping in the sea. Besides global warming, increasing loads of nutrients from agriculture, sewage and industrial waste, including pollution from fossil fuel power generation, are speeding up the reduction of oxygen in coastal areas that become "dead zones" for fish. "Coastal ecosystems have become reservoirs of wastewater and nutrients, creating vast dead zones. Plastic waste is choking the seas," Silvia Rucks, UN resident coordinator in Brazil, said at the meeting organized by Portugal's embassy.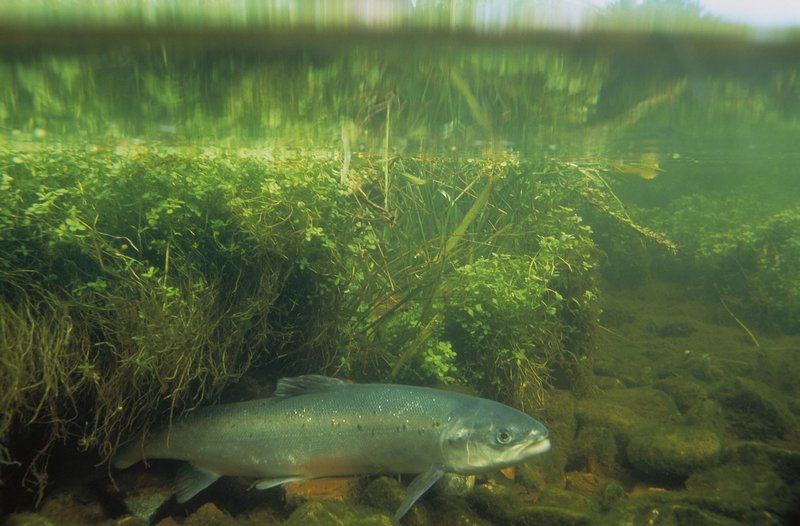 5. Environmental Protection Agency Sued for Failing to Protect Endangered Species in US Waters
The Center for Biological Diversity has sued the Environmental Protection Agency (EPA) for failing to assess harms to endangered species before nearly tripling the levels of dangerous cadmium allowed in US waters. Cadmium, a heavy metal that bioaccumulates at all levels of the food chain, is a carcinogen that is toxic to wildlife and people. In 2016 the EPA approved a 188% increase in the allowable chronic freshwater exposure to the heavy metal, despite warnings that it would potentially harm endangered species such as sturgeon, Atlantic salmon, and sea turtles. Cadmium can cause a range of harms, affecting growth, reproduction, immune and endocrine systems, development, and behavior. It disrupts the endocrine functions of Atlantic salmon and protected salmonids in the Pacific Northwest, which, in turn, reduces prey species for Southern Resident killer whales, themselves already hovering at the brink of extinction.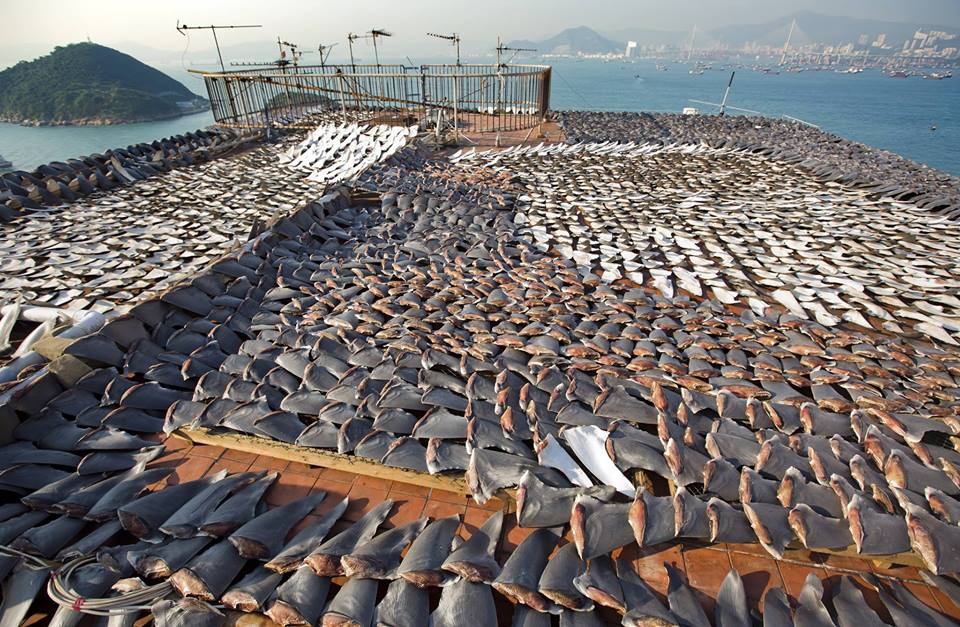 6. Peru Prosecutes Illegal Shark Fin Poachers and Other Animal Traffickers
Peru is expanding its fight against animal trafficking, with the hope of substantially reducing the illegal wildlife trade by 2027. Peru is one of the most biodiverse countries in the world, but illegal trafficking and poaching that endanger species are rampant. Last month Peruvian authorities convicted illegal shark fin traffickers for the first time, sentencing them to 4.5 years in prison. Experts say the convictions set a legal precedent that could strengthen the fight against animal trafficking overall, especially after last year set a record in illegal shark fin sales from Peru and Ecuador. Peru's congressional committees are weighing whether the country should make animal trafficking part of a national law against organized crime. The country is also launching major public awareness campaigns to incentivize anonymous tips and has fortified a dedicated police unit.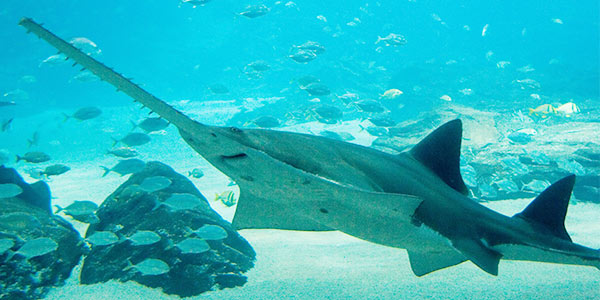 7. Huge, Critically Endangered Sawfish Caught by Fishermen, Sold to Trader
An enormous, critically endangered sawfish was captured off the coast of India. The sawfish, which was caught accidentally in fishing nets, was 10 feet long and weighed 250 kg (550 pounds). ​​The species, also known as the carpenter shark, is protected under India's Wildlife Protection Act 1972, and there may be as few as 5,000 adults left in the world. Most of the remaining population are found in shallow, coastal waters off Florida. Sawfish are a vital part of the marine ecosystem as they forage and unearth smaller organisms, making it easier for other animals to find prey. The fish was auctioned off to a trader. Under Indian law, people buying or selling sawfish can face fines or imprisonment, the same penalties as for killing a tiger or an elephant, although marine biologists suspect the species may be more endangered than those animals.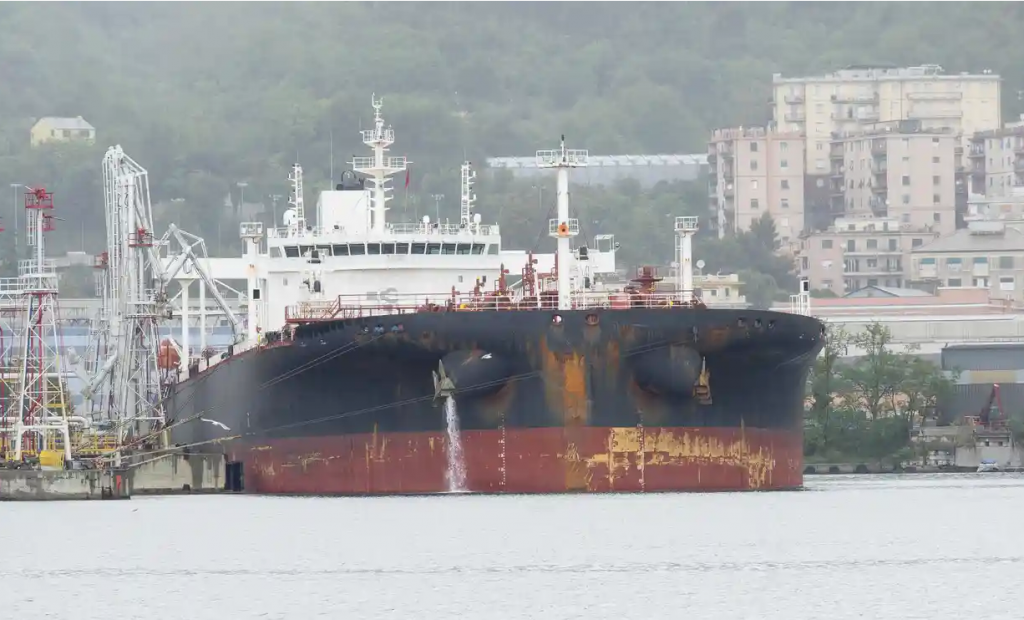 8. Ships' Illegal Wastewater Discharge Meets Few Repercussions
Commercial ships may be dumping up to 3,000 cases of oil every year in European waters, according to a new investigation, which found the scale of illegal "bilge dumping" could be far higher than publicly acknowledged. Dealing with bilge water–wastewater comprising toxic liquids from the engine room–is expensive. To cut operational costs, some ships simply dump it directly into the ocean, where it can harm marine life. The six-month investigation found that despite monitoring, countries were slow to act and prosecute offenders, leading to a culture of impunity. Enforcement is sporadic, say experts, and even when fines are imposed, they may not be high enough to deter the behavior. Bilge dumps do not receive the same attention as large industrial spills because they are smaller and less visible, but experts argue their frequency is having a big effect on marine life.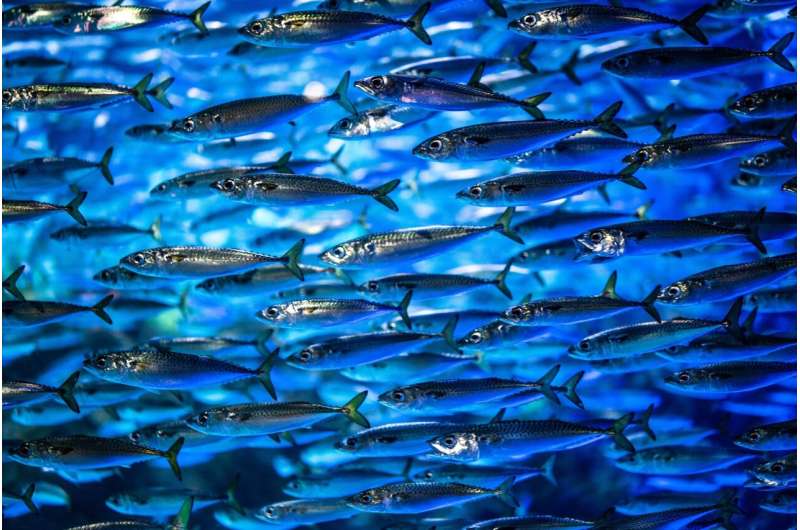 9. Oceans Warm and Marine Cold Spells Disappear
Marine cold spells are cold versions of heat waves: periods of exceptionally cold water, able to hurt or help the ecosystems they hit. As the atmosphere and oceans warm, marine cold spells are becoming less intense and less frequent overall, according to a new study. Today, the oceans experience just 25% of the number of cold spells they did in the 1980s, and cold spells are about 15% less intense, researchers found. Weaker cold spells could mean they're less likely to cause mass die-off events, but having fewer cold spells also means refuges and recovery periods from marine heat waves are disappearing. Because marine cold spells have both positive and negative impacts, understanding when, where, and why these spells occur is critical for predicting their future presence. Predicting cold spells could be important for fisheries' long-term planning and for ensuring catch limits are sustainable.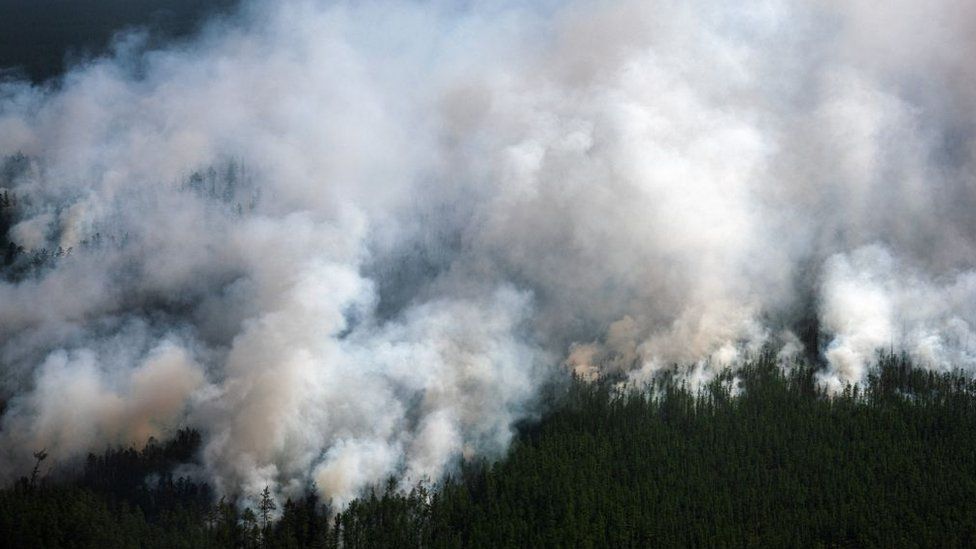 10. Wildfire Smoke Linked to Arctic Melting
A new study says that particles of "brown carbon" in the smoke from Australia's wildfires are drifting north and attracting heat to the polar region. The authors believe the growing number of wildfires helps explain why the Arctic is warming faster than the rest of the planet. Over the past decade, smoke from raging wildfires in Australia, Portugal, Siberia, and the US have changed the color of the skies. The amount of carbon released by the burning has helped push emissions to record levels. While some previous estimates had shown brown carbon was responsible for just 3% of the warming effect, the scientists found that it is doing far more damage in the region. The study found that wildfires were the main source of brown carbon, contributing twice as much to the warming effect in the Arctic than was coming from fossil fuels.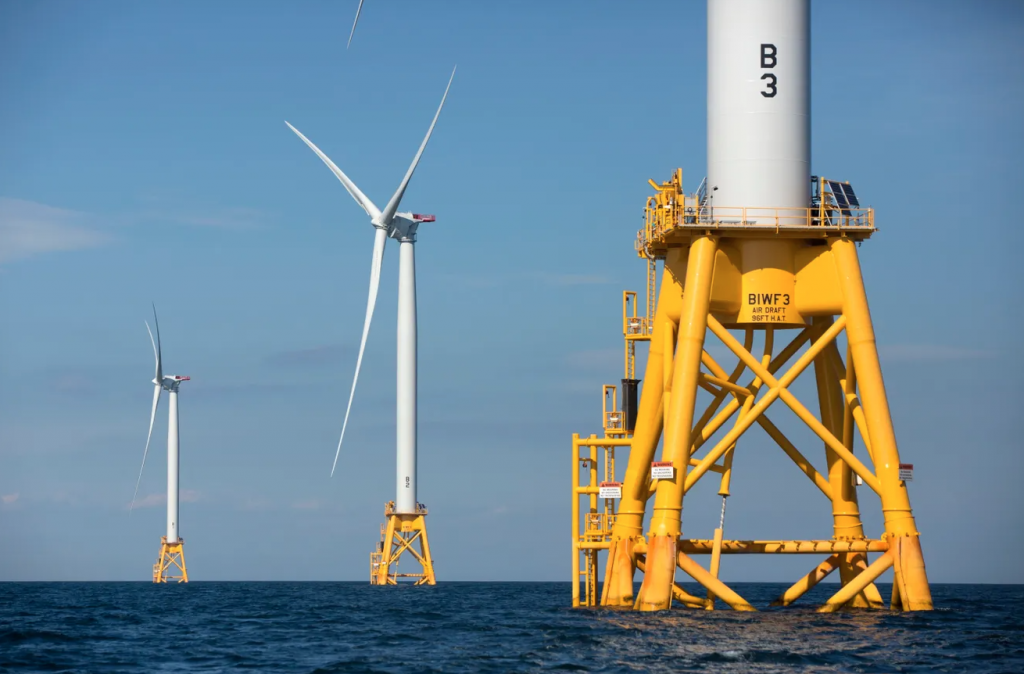 11. Rhode Island Plans to Buy More Offshore Wind Power to Help Meet Goal of 100% Renewable Energy
Governor Dan McKee is moving ahead with a plan to increase Rhode Island's supply of power from offshore wind farms to be developed off the coast of Southern New England. Requests for proposals would be issued this summer for another 600 megawatts of offshore wind energy. Rhode Island is already home to the first offshore wind farm in the nation — a 30-megawatt demonstration project near Block Island that went online five years ago — and National Grid has signed a contract to buy another 400 megawatts of capacity from the Revolution Wind project that is awaiting federal permission to begin construction. If the new procurement goes forward as planned, more than 80% of Rhode Island's electricity would be renewable, putting the state within reach of a proposed target of getting all of its power from wind, solar, and other non-fossil fuel sources by 2030.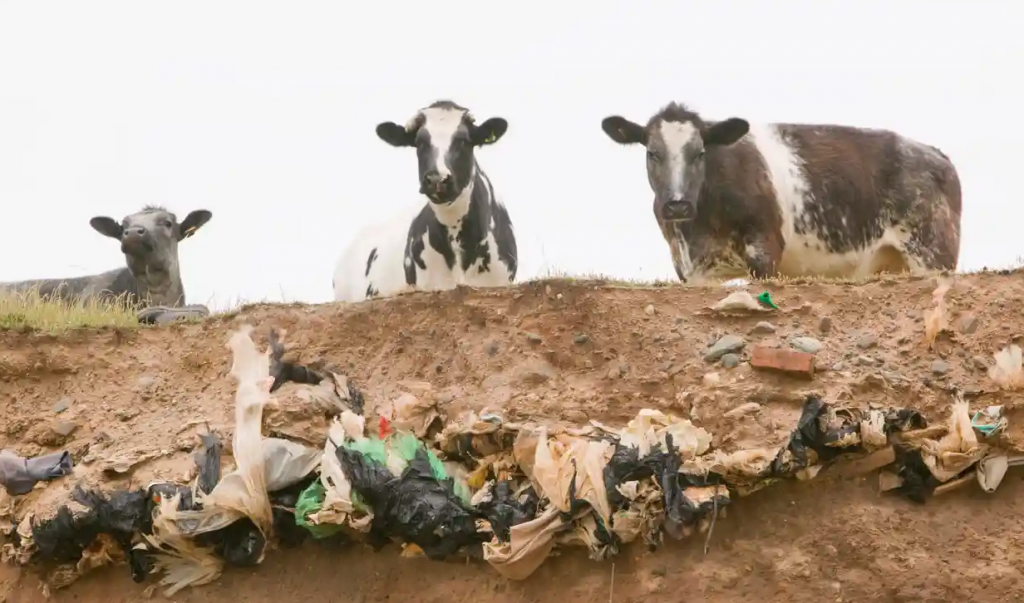 12. Toxic Waste Eroding Coastline, Exposes Old Landfills Off English Coast
Stretching from Lyme Regis to Charmouth, England, there is a 50-meter cliff that is retreating and collapsing into the sea. While several rocks containing prehistoric fossils have been exposed along Dorset's Jurassic Coast, so have fragments of plastic, metal, and concrete. With every storm and tide, smaller items of waste and toxic contaminants are washed out to sea. This cliff marks the edge of an old landfill site used until 1978 and that contains lead, asbestos, plastics, and chemical contaminants. It is now prone to landslides; in 2008, a 400-meter stretch of cliff collapsed, releasing waste. Scientists at Southampton University expect that the rest of this landfill will erode and collapse into the sea within the next century. They estimate that up to 6,000 cubic meters of waste have gone already, and that the landfill still contains perhaps 42,000 cubic meters more.
13. Seabed 2030 Project Signs Collaboration Agreement With UK Hydrographic Office
The Nippon Foundation-GEBCO Seabed 2030 Project signed a memorandum of understanding (MOU) with the UK Hydrographic Office (UKHO), which will see the parties work together to advance the industry's understanding of ocean bathymetry, in support of the Decade of Ocean Science for Sustainable Development. Seabed 2030 – a flagship program of the Ocean Decade – is a collaborative project between The Nippon Foundation and the General Bathymetric Chart of the Oceans (GEBCO) with the goal of the complete mapping of the world's oceans by 2030 (80% still to be mapped). Knowing the depth of the seabed is of vital importance for navigation and coastal management. It is a fundamental parameter for understanding ocean circulation, tides, wave action, sediment transport, environmental change, underwater geohazards, cable and pipeline routing, and much more. High-quality marine geospatial data will play an instrumental role in Seabed 2030.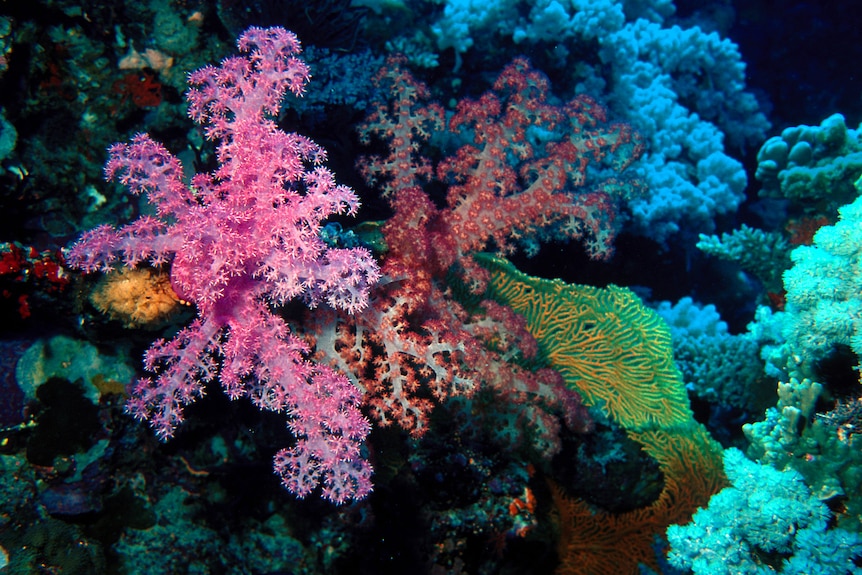 14. New Marine Parks to Be Established off Christmas and Cocos (Keeling) Islands
Two new marine parks will be established off Christmas Island and Cocos (Keeling) Islands in the Indian Ocean. Australia's Federal Government confirmed the move after months of consultation with locals and a $5.4 million commitment. The two areas, which are more than 2,000 kilometers off the coast of Western Australia, are home to many unique species. The Cocos (Keeling) Island's pristine environment is encircled by turquoise lagoons, while Christmas Island is the tip of a 5,000-meter submarine volcano. These two marine parks join a network of 60 marine parks around Australia, spanning more than 4 million square kilometers, or 45% of Australia's waters. While offshore parts of the park will be placed under the highest level of protection, the community would still be able to sustainably fish inshore, ensuring the parks are a key driver of the local, nature-based tourism industry.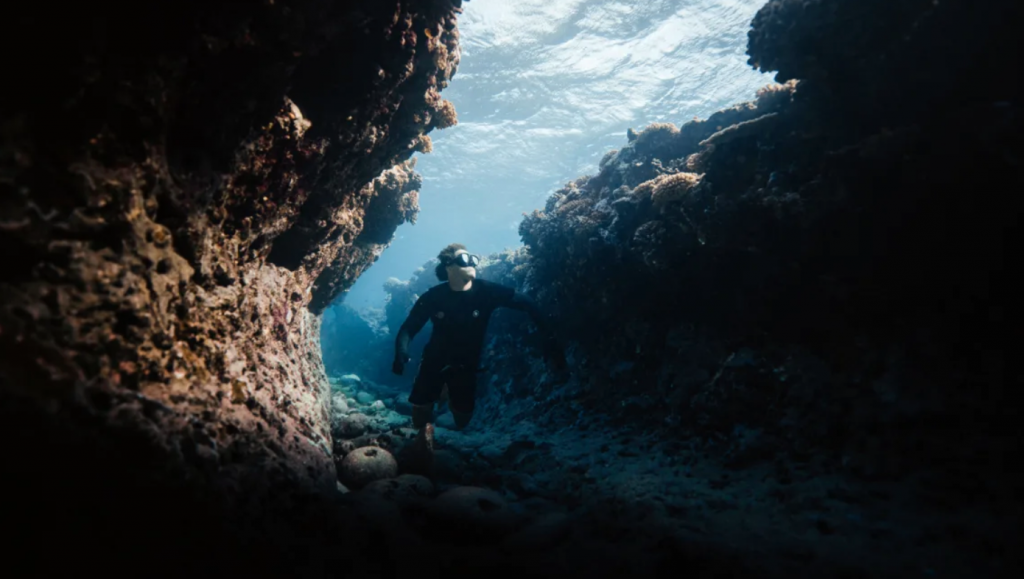 15. How One Group Is Using Artificial Intelligence to Replant Coral Reefs
Coral Gardeners wants to replant 1 million corals across the world by 2025. The team restores damaged reef areas that have suffered from rising temperatures or other disturbances. There are three active nursery sites, which have close to 9,000 corals growing. Coral Gardeners uses super corals – a resistant species that can survive in extreme water temperatures – to help restore reefs. The group cuts or trims a small portion from super corals and places them in the nurseries, where they are monitored for at least a year. The grown fragments are later planted onto damaged areas of the reef, where they continue growing, making the reef more resilient as the corals go on to spawn. The artificial intelligence system ReefOS documents every aspect of the growing process. It allows the team to measure and understand the impact they're having on the corals.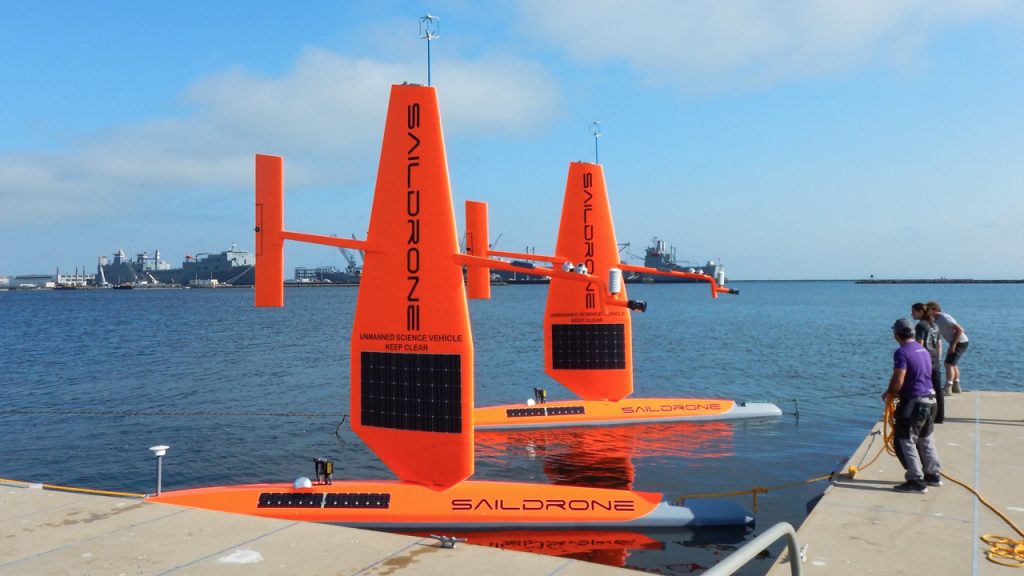 16. New Sailing Robots – or Saildrones – Try to Help Solve Climate Change
The company Saildrone is planning to deploy a thousand autonomous saildrones to scour the oceans and gather data to protect the planet. The company sells data rather than the saildrones themselves. The unmanned saildrones are carbon neutral: they are covered with solar-powered sensors that provide real-time data to their mission control center. They measure weather patterns and CO2 levels, with live hurricane data going to NOAA to more accurately predict storm paths. They also count fish to give precise population numbers to help agencies set catch limits for sustainable fisheries and collect wind density data to help energy companies determine where to build offshore wind farms. One of the biggest projects these saildrones are undertaking is creating a topographical map of the entire ocean floor to help understand the deep sea, which is critical for geophysics, safety, and navigation, and also ocean circulation.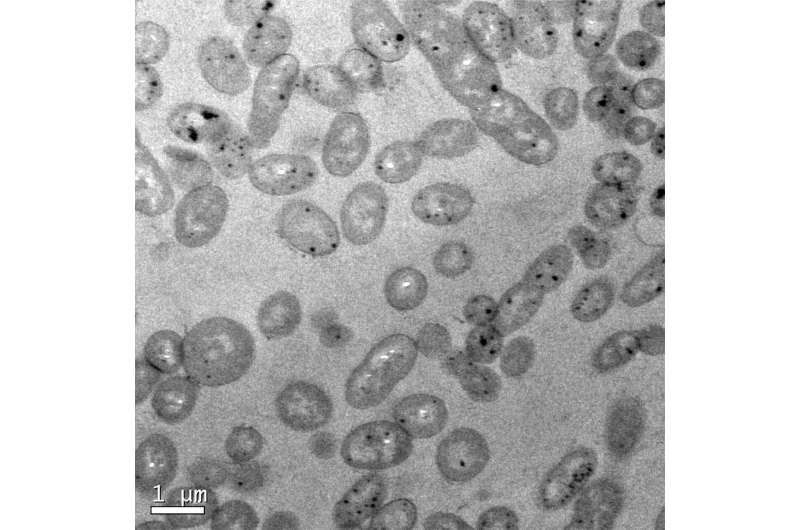 17. Prevalence of Mercury-Degrading Bacteria Found Across Oceanic Regions
A team of researchers led by the Institut de Ciències del Mar of Barcelona and the Universitat Autònoma de Barcelona unveiled the distribution and mercury degradation capacities of heterotrophic bacteria recovered from different oceanographic regions and depths. The research team was also able to reveal that the bacteria were potentially active in the global ocean, which implies that they are capable of degrading mercury. Researcher Olga Sánchez said, "This is the first time that the tolerance of Alteromonas and Marinobacter species to methylmercury has been characterized. The work has set the basis for designing bioremediation studies where bacteria can be used for degradation of mercury polluted ecosystems such as contaminated marine sediments." Future studies will focus on describing the abundance and activity of mercury degradation genes in less explored areas such as polar regions to uncover the environmental factors that promote a higher dispersion of these genes in marine ecosystems.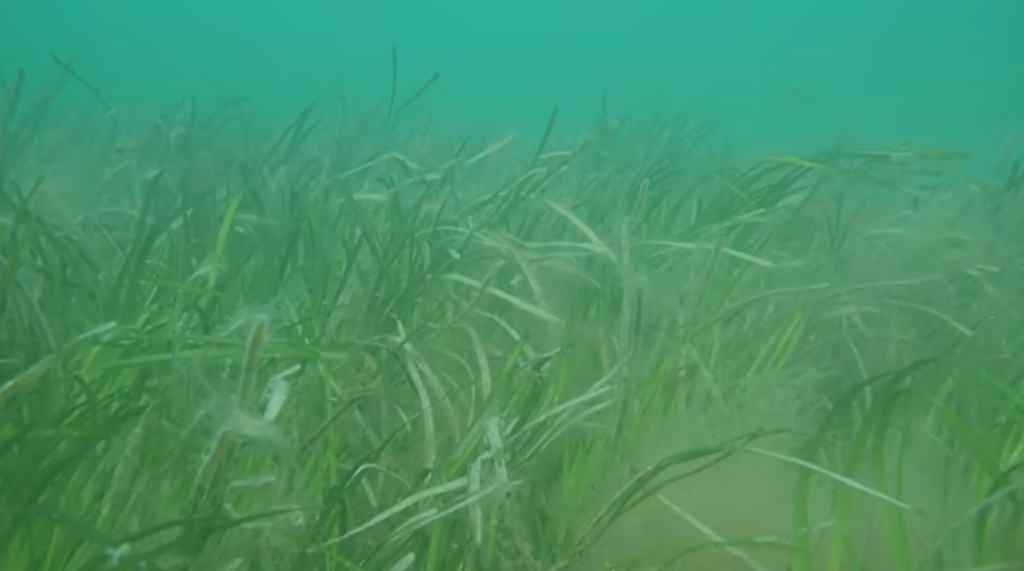 18. Solent's Underwater Meadows Get a Boost in England's Largest Seagrass Planting Project
England's largest seagrass planting project begins in the Solent, a strait between the Isle of Wight and Great Britain. Seagrass will be planted by The Ocean Conservation Trust (OCT) at a new restoration site west of the Beaulieu River. The OCT will drop 20,000 biodegradable bags of seed, taken out on a barge, down long pipes that will land on the seabed, covering one hectare. This is part of a 4-year project led by Natural England to help protect and restore the marine environment. Seagrass beds are critically endangered, but they help to support diverse ecosystems. At least 44% of the UK's seagrass has been lost since 1936, according to Natural England. The project team will also be working with local schools around the Solent to introduce students to the importance of seabed habitats, as well as collaborating with other organizations.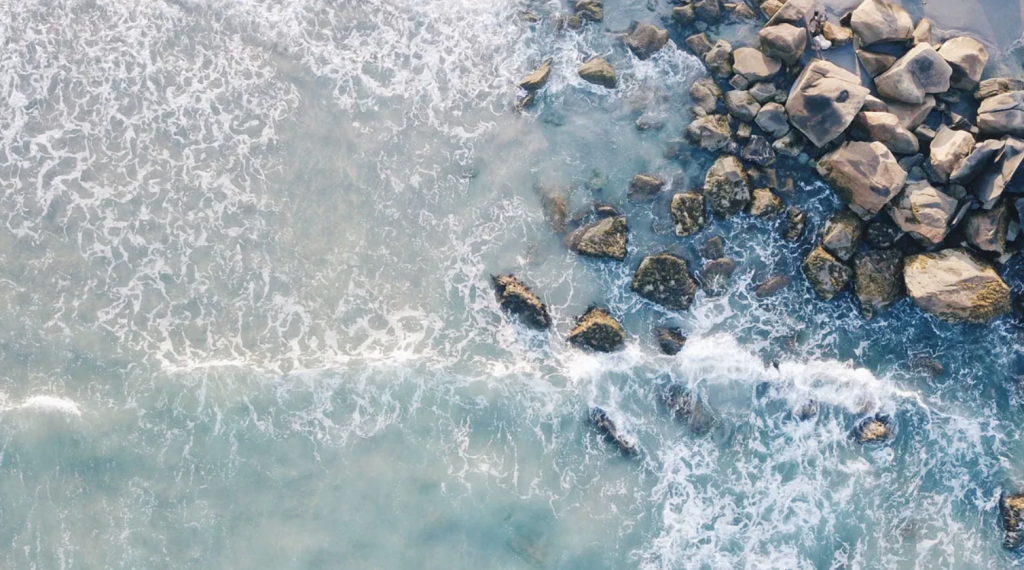 19. Just 15.5% of Global Coastline Remains Intact Thanks to Human Impact, Says New Study
A new study measuring cumulative human impact on the world's coastlines found that just 15.5% had low anthropogenic pressure. Canada, Greenland, and Russia had the largest amount of intact coastline, which researchers defined as regions with low levels of human influence. The intactness was likely due to relatively small numbers of inhabitants. The study showed that more than 60.1% of coastal regions worldwide were under high human pressure in 2013, with the biggest impacts visible on coastlines with seagrasses, savannas, or coral reefs. Even among specially designated, protected coastal zones, 43.3% showed high levels of human impact. Some countries ranked high in governmental effectiveness in protecting coastlines but had low intactness scores. Study leader Brooke Williams emphasized that the research provided a good general outline of the impact of human activity on coastlines but was not specific or prescriptive.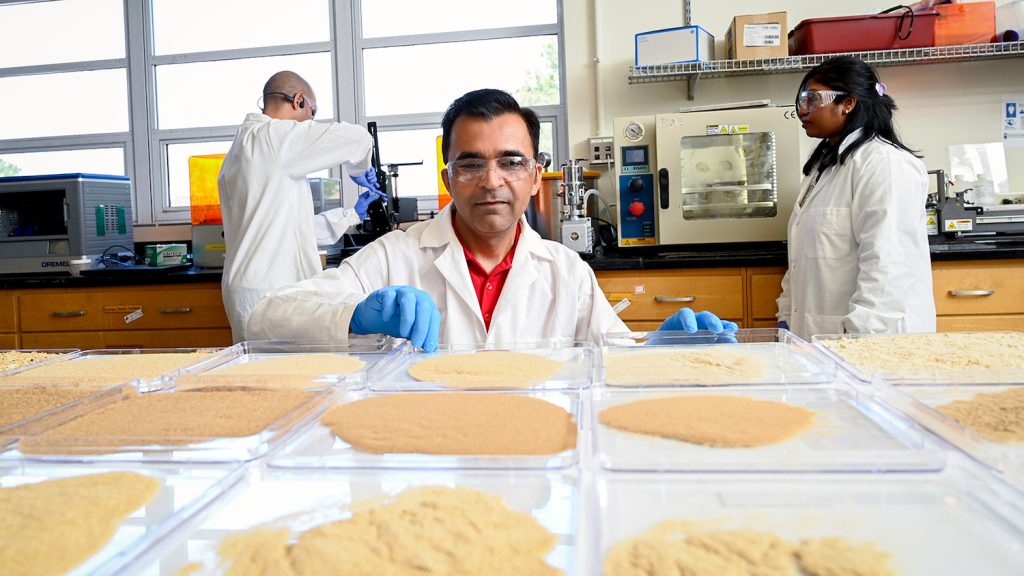 20. Researchers Develop New Biomaterial That Could Save Oceans From Plastic Pollution
North Carolina State researchers have developed a new biomaterial that could help solve the problem of plastic pollution. Lokendra Pal and Lucian Lucia, professors in the Department of Forest Biomaterials, discovered how to convert sawdust powder and agro-residues into a Styrofoam-like packaging material. The team is conducting pilot trials in advance of testing and commercialization by potential industry partners. The wood-based material could replace the plastics found in many single-use items, and its production process requires no water. Instead, the researchers mechanically sieve, grind, and mix sawdust with agro-residues to form a powder. The powder is then combined with a binder before it's molded into an item. The team plans to further test biodegradability/biocompatibility and to scale production for industrial partners. The researchers will also explore 3D printing in the production process to eventually create eco-friendly household items.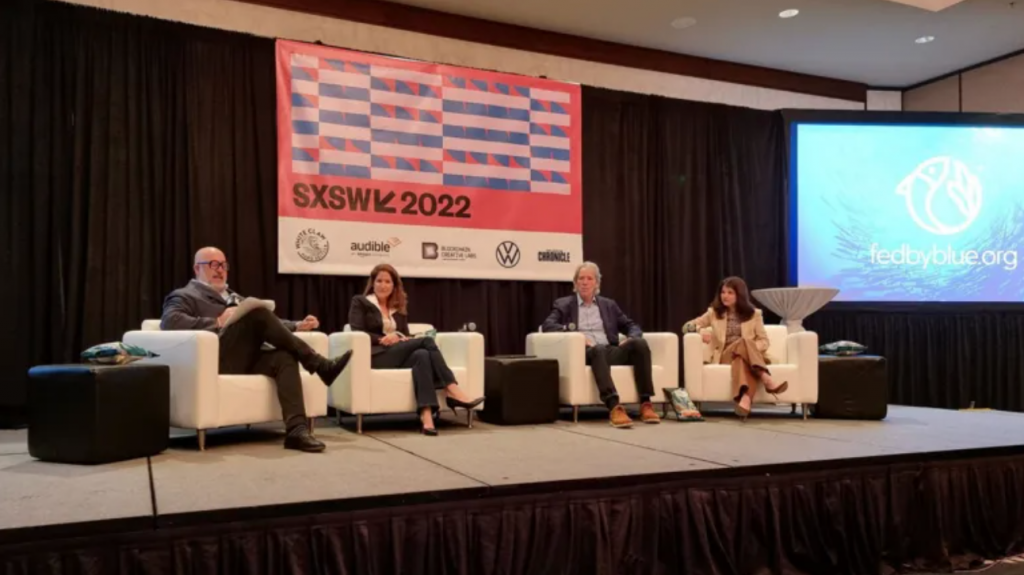 21. Blue Food Initiative Launches at South by Southwest Austin, Texas
Fed by Blue, an international campaign to promote responsibly produced blue foods, launched March 15th at SXSW. The campaign is a science-based communications initiative established by veterans of the culinary, marine conservation, and strategic communications communities. The initiative is guided by extensive research undertaken by The Blue Food Assessment, a joint initiative of the Stockholm Resilience Center, Stanford University, and EAT, involving over 100 scientists from 25+ institutions globally. Fed by Blue announced plans to be executive producers of an upcoming television docu-series that explores opportunities to restore the oceans while responsibly producing food. The vision of Fed by Blue is to increase transparency and access to responsibly produced blue food while also educating people as to its nutritional, economic, and environmental benefits. The organization will work to support policies that prioritize ocean conservation and responsible harvesting and/or rearing of blue foods.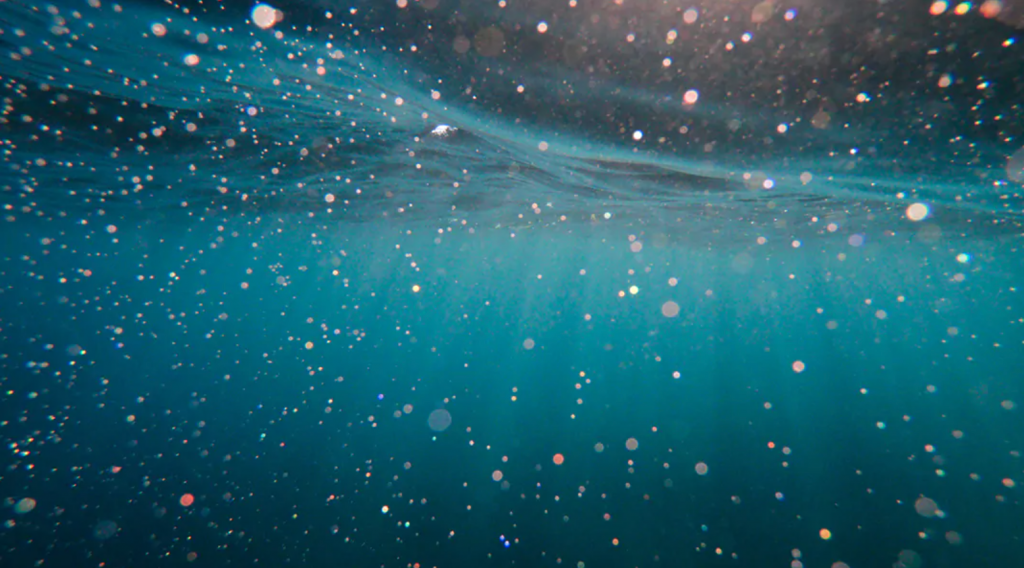 22. Food-Grade Plant Extracts Can Remove Microplastics From Water, Say Researchers
The gooey substance from okra and other plants – aloe, cactus, psyllium – can clean water of some types of solid pollutants, as well as some that are dissolved. Now, researchers have demonstrated that combinations of food-grade plant extracts can remove microplastics from wastewater. The researchers presented their results on March 22nd at the spring meeting of the American Chemical Society (ACS). Importantly, the plant-based flocculants can be implemented in existing water treatment processes. "The whole treatment method with the nontoxic materials uses the same infrastructure," says principal investigator Rajani Srinivasan. "We don't have to build something new to incorporate these materials for water treatment purposes." Looking forward, she and her team will continue tailoring the ratios and combinations of plant-based flocculants to optimize removal of different microplastic types from a variety of water sources, such as ocean water, estuary water, freshwater, and groundwater.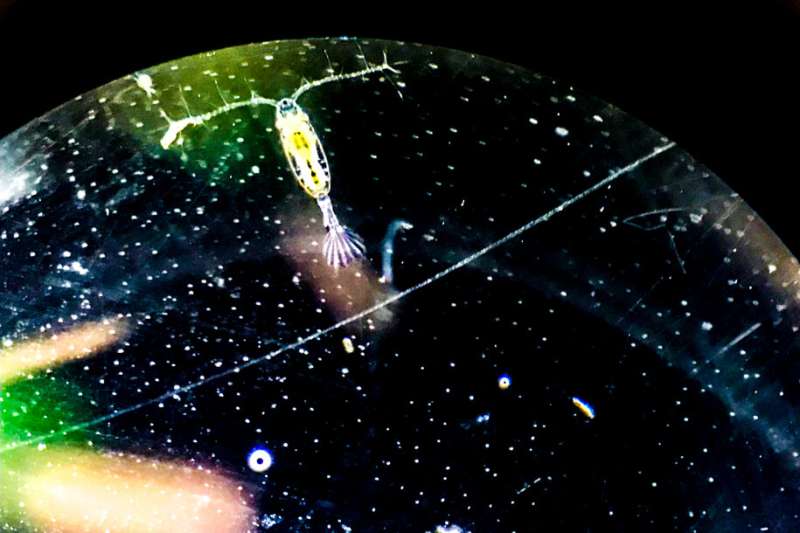 23. Ocean Life May Adapt to Climate Change, but With Hidden Costs
In a first-of-its kind experiment, researchers exposed thousands of copepods, which produce a new generation every twenty days, to the high temperatures and CO2 levels predicted for the oceans' future. Scientists watched as twenty generations passed. Then they took some of the copepods and returned them to the baseline conditions—the temperature and CO2 levels that the first generation started in. They kept watching as three more generations passed. The results "show that there is hope," study lead Melissa Pespeni says, "but also complexity in how life responds to climate change." The copepods did not die in the climate-change conditions, but persisted and even thrived. Still, the flexibility that helped them evolve over twenty generations eroded when they tried to return to earlier conditions. The new study points to a larger truth about the intricate economy of evolution: There may be unforeseen costs to quickly evolving.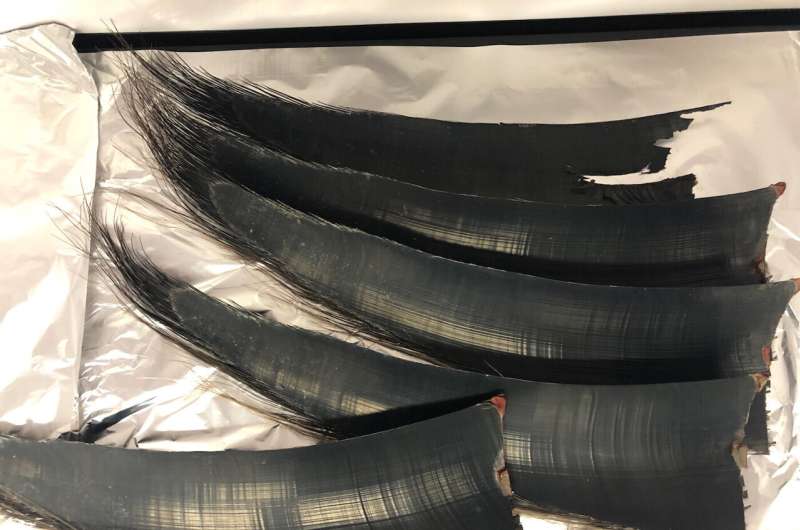 24. Baleen From Filter-Feeding Whales Shows Dietary Changes Matching Changing Climate
Researchers have shown how the changes in the dietary habits of whales going back almost 60 years correspond with changing climate cycles. The research shows it's possible to link feeding patterns with climate conditions using whale baleen, which could help us understand how whales may react to climate events in the future. In the study, researchers compared the information stored in the baleen of humpback and right whales in the Pacific and Indian Oceans with environmental data to see whether their behaviors reflected changes in climate conditions over time. Using baleen samples and previously published data, they discovered humpback whales migrating along the east coast of Australia showed signs of poorer feeding opportunities during La Niña phases—a large-scale climate cycle that drives food availability within the Southern Ocean. The researchers hope to use the study's findings to help predict whale behavior in the future.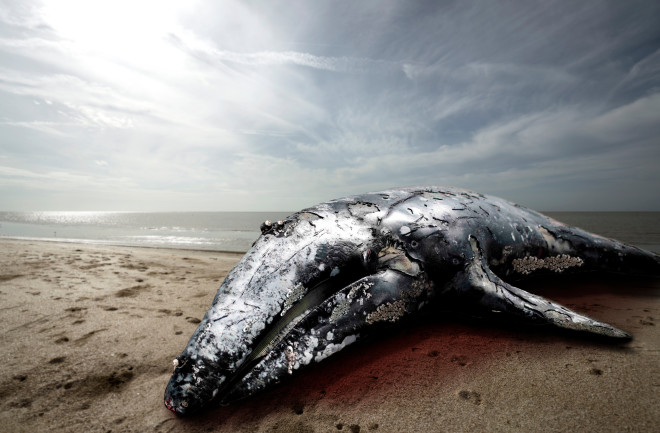 25. If Managed Properly, Whale and Dolphin Carcasses Can Benefit Coastal Ecosystems
Whale carcasses from strandings provide many services to marine life in coastal areas. But human interference from modern disposal practices have deeply altered the ecosystem services these strandings provide, according to a new study. In addition to providing food for scavengers like bears and wolves, decomposing carcasses also enrich coastal areas with nutrients, completing a cycle of nature. The study authors argue that current disposal practices limit the number of ecosystem services these carcasses would otherwise provide if left in place. Allowing carcasses to decompose where they lie is the preferred option when aiming to maximize ecosystem benefits, the researchers write, as long as legal, health, and public safety needs are fulfilled. When natural decomposition is not possible, burying carcasses on beaches could limit disturbance and enable nutrients to flow, while smaller carcasses could be moved to remote parts of the coast or protected areas.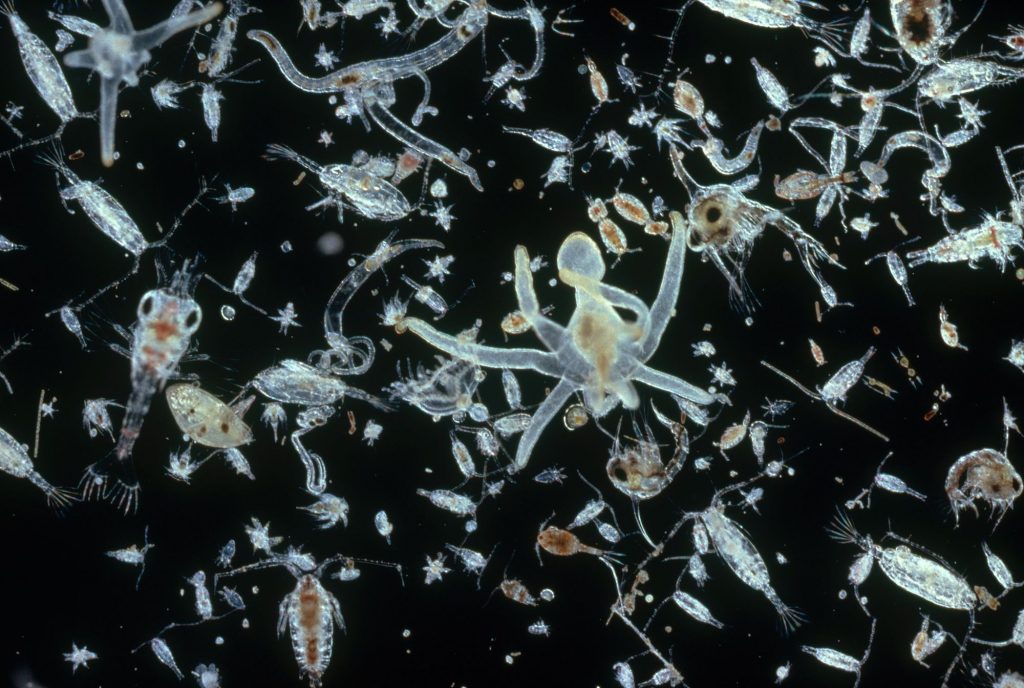 26. Plankton May Have Unexpected Resilience to Warming Ocean Waters
Research led by Boothbay's Bigelow Laboratory reveals that as the ocean warms, some plankton can absorb more climate-warming carbon than previously thought. Climate models predict that ocean waters can warm to a point where photosynthetic plankton stop taking up and storing carbon. Data suggests that biological adaptability allows the ocean to continue taking up carbon and shows that when some plankton lost ground, "cyanobacteria" that can efficiently store carbon took up the slack. Where models predicted that carbon sequestered in the ecosystem should have decreased significantly, it instead held steady. This shows that biology has a capacity to respond to the change in the environment. Some scientists have theorized that plankton communities could similarly adapt, but these are the first such findings based on real-world data. The next step is to adjust global warming models to better account for this resilience.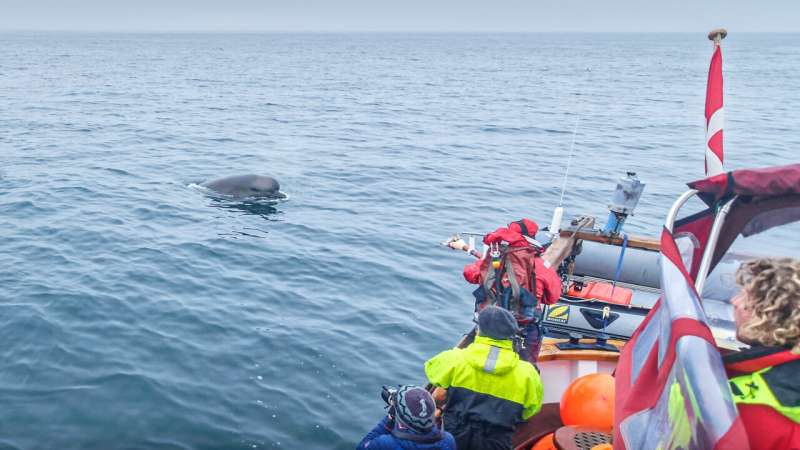 27. Underwater Noise Pollution Threatening Marine Life, Says Study
A breakthrough study by a specialist European research team, including scientists at the University of St. Andrews, shows man-made underwater noise pollution is picked up by whales similar to how they sense natural predators, explaining why some species are particularly sensitive to disturbance. The study notes that cetaceans—whales, dolphins, and porpoises—are faced with choosing "life over dinner" and that their responses to sounds from man-made noise such as military sonar systems are shaped by how they evolved to respond to natural predators like killer whales, meaning that they are not able to tell the difference between the two. While some cetaceans may be able to fight or flee from predators when they think they are under attack, underwater noise disturbance created by humans is also causing them to stop foraging and, therefore, become more vulnerable by impacting their energy budgets.
/