International Biodiversity Talks Begin as Experts Warn of Mass Extinction, UN Drafts Legislation on Fisheries Crime, Newly Discovered Microbe Could Sink Gigatons of Carbon, and more
March 18, 2022 – We gather news: You stay informed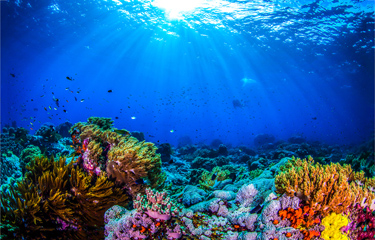 1. UN Biodiversity Negotiations Set to Begin as Experts Warn of Mass Extinction
United Nations biodiversity talks are underway in Geneva, with global efforts to cut plastic and agricultural pollution, wilderness protection, and aspirations to live "in harmony with nature" set to dominate the negotiations. Almost 200 countries are due to adopt a global framework this year to safeguard nature from human destruction, with a key milestone of 30% of "wild spaces" to be protected by 2030. The meeting sets the stage for a crucial UN biodiversity summit expected to take place at the end of August. According to the Nature Conservancy, the Geneva talks are a chance to strengthen a draft global biodiversity agreement that many feel currently lacks the teeth needed to meaningfully address interconnected biodiversity and climate crises. For years, campaigners have called for a deal on halting the loss of biodiversity similar to what was defined at the COP21 Paris Climate Agreement in 2015.
Thank you for your generous gift that will help us continue the production of this weekly, free publication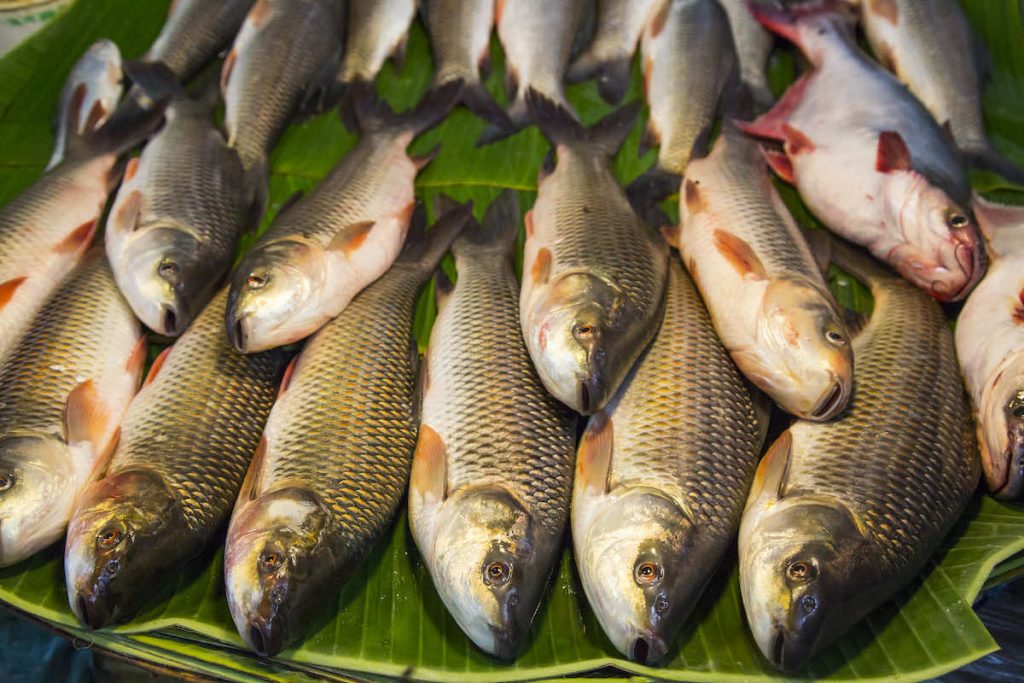 2. UN Drafts Legislation to Combat Global Fishery Crime
The UN Office on Drugs and Crime (UNODC) with the UN Food and Agriculture Organization (FAO) is working on a legislative guide to combat crimes in the fisheries sector. The annual global per capita fish consumption increased from 9.9kgs to 20.3kgs since the 1960s; the FAO estimates around 58% of fish stocks globally are already decimated due to unsustainable practices, illegal fishing, contamination, and habitat loss, further threatened by climate change. About 26 million tons of fish are illegally caught each year, amounting to 15% of global caught fish valued at up to US$23.5 billion annually. The UN draft focuses on maritime zones/jurisdiction, coastal states and flag states, port states, schedules of protected fish, areas designated for protection, offenses, prosecution, sentencing, fines, and penalties. There are several factors that complicate matters, including human rights, trafficking, economic development, health, and nutrition.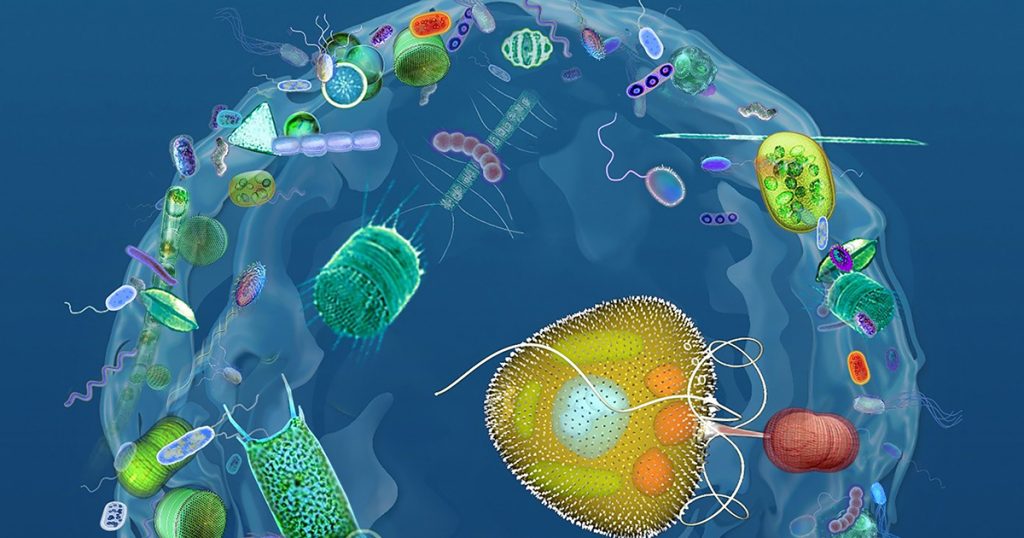 3. Scientists Discover a Microscopic Ocean Predator With a Taste for Carbon
Scientists have discovered a new, tiny marine predator that naturally sequesters carbon. This single-celled microbe could help battle climate change as oceans warm and acidify. The microbe uses photosynthesis and secretes a carbon-rich mucus that attracts and traps other microbes. The predator eats some of these microbes before abandoning the heavy carbon-rich mucus, which sinks to the bottom of the ocean, contributing to the natural carbon pump. Senior author Martina Doblin said the microbe could be enormously significant for how we think about the ocean balancing the amount of CO2 in the atmosphere. The species, which was isolated from waters off the coast of Sydney, could sink up to 0.15 gigatons of carbon every year. Studies have suggested that to meet climate goals, humanity will need to find a way to remove 10 gigatons of CO2 from the atmosphere every year until 2050.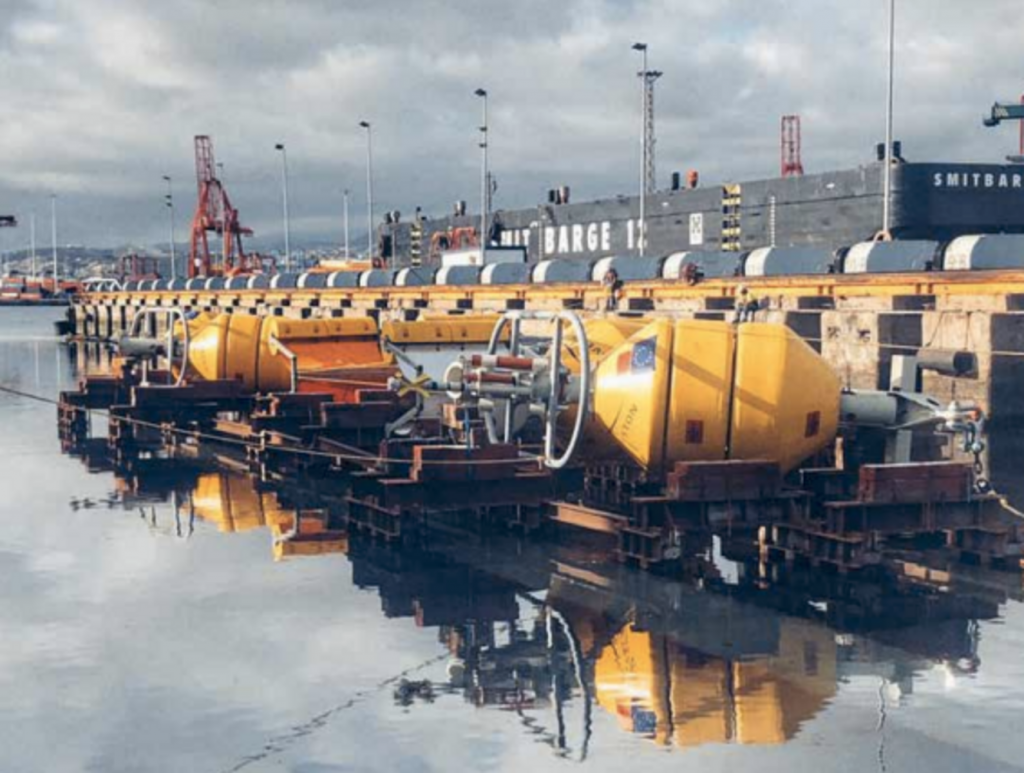 4. Investment in Ocean Energy Increased 50% in 2021
Ocean energy public and private investments totaled €70mn in 2021, a 50% increase from 2020, according to a new Ocean Energy report. Tidal stream energy saw 2.2MW of installations added last year, while wave energy had 681kW capacity added. Deployments should continue at a steady pace in 2022 with 1.4MW of tidal energy slated for Europe and 1MW in the rest of the world, and 2.8MW of wave energy in Europe and 1.1MW outside Europe. Up to 2.8MW of wave energy capacity is lined up for deployment this year, predominantly from full-scale devices, mostly in the UK, Spain, and Portugal. Four new devices should hit European waters in 2022. Scotland, the Netherlands, and the Iberian Peninsula are becoming hotspots for wave energy development, with several installations in 2021 and more planned in the coming years.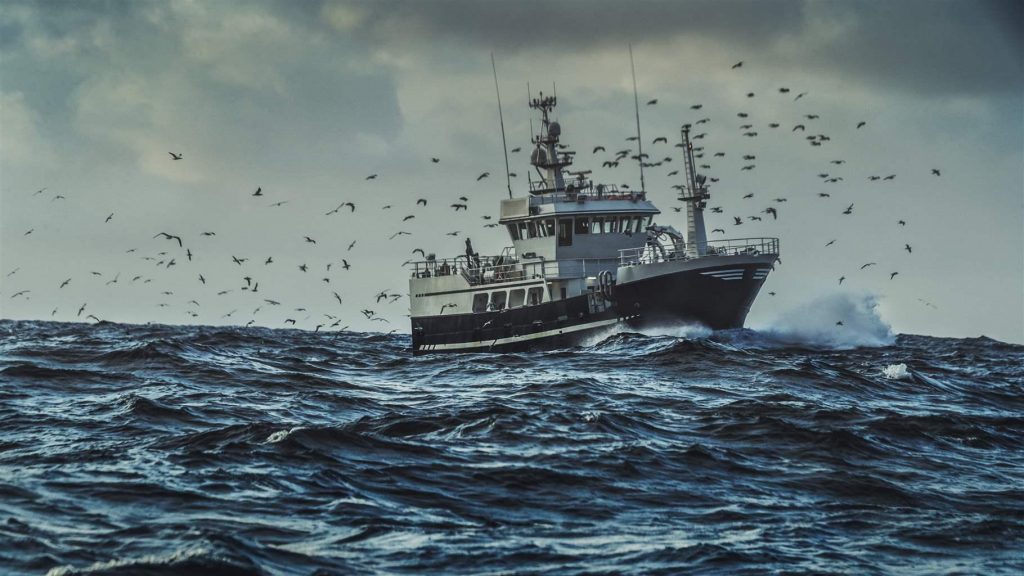 5. High Seas Treaty Must Reflect Critical Role of Fish in Marine Ecosystems
UN members are negotiating a treaty to enable the conservation and sustainable use of biodiversity in areas beyond national jurisdiction. Some want to exclude fish from the treaty's scope, concerned that the agreement could undermine the role of regional fisheries management organizations (RFMOs) in regulating international fishing. Because high seas fisheries directly and indirectly impact a wide range of species beyond those targeted, the treaty's overall objective would be severely hampered if fish were explicitly excluded from its scope. A treaty and its governance body could address current and emerging challenges to marine ecosystems in international waters by: ensuring that management decisions account for the cumulative impact of multiple stressors, promoting an ecosystem-based approach; ensuring cooperation and coordination among stakeholders, including RFMOs; establishing effective marine protected areas on the high seas; and setting robust requirements for conducting environmental impact assessments for potentially damaging activities.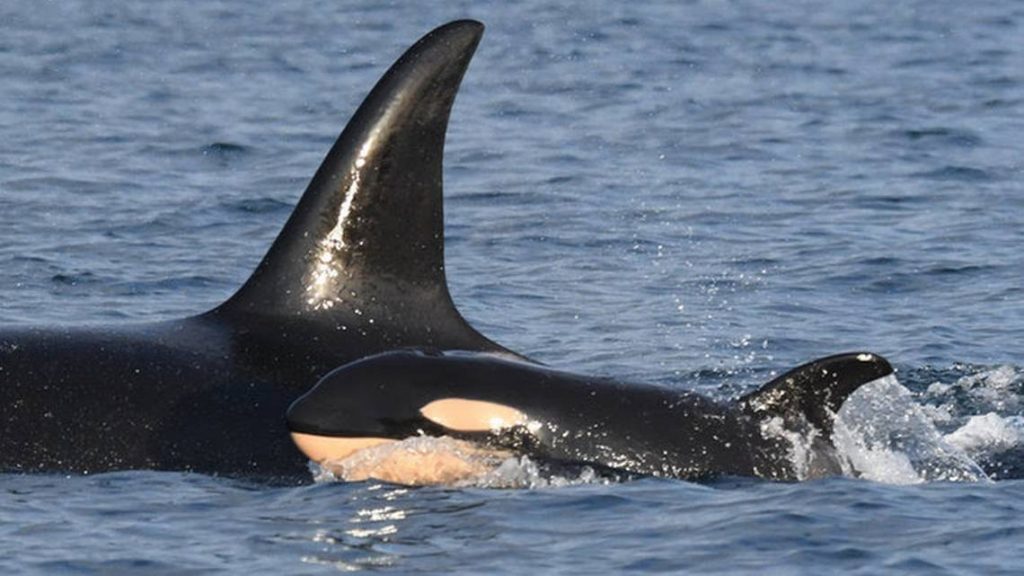 6. Environmental Nonprofit Claims Legal Victory Over Whatcom Refinery, Says It Will Help Orca
Friends of the San Juans, a small environmental nonprofit in Washington state, says it has "scored a decisive legal victory" to help protect Southern Resident killer whales as Phillips 66 looks to expand its fossil-fuel storage facilities in Whatcom County. On February 28, the Washington State Court of Appeals upheld a previous court's ruling regarding Phillip 66's planned expansion of its Ferndale refinery. Phillips 66 applied for a permit in 2019 to expand its fuel storage facilities in Ferndale, but the application did not include predictions of how many additional vessels were expected to visit the refinery because of the expansion. Scientific research has found that increased vessel traffic in the Salish Sea increases the risks to the Southern Resident orca, and facility expansion permits are required to include predictions about how much more traffic can be expected.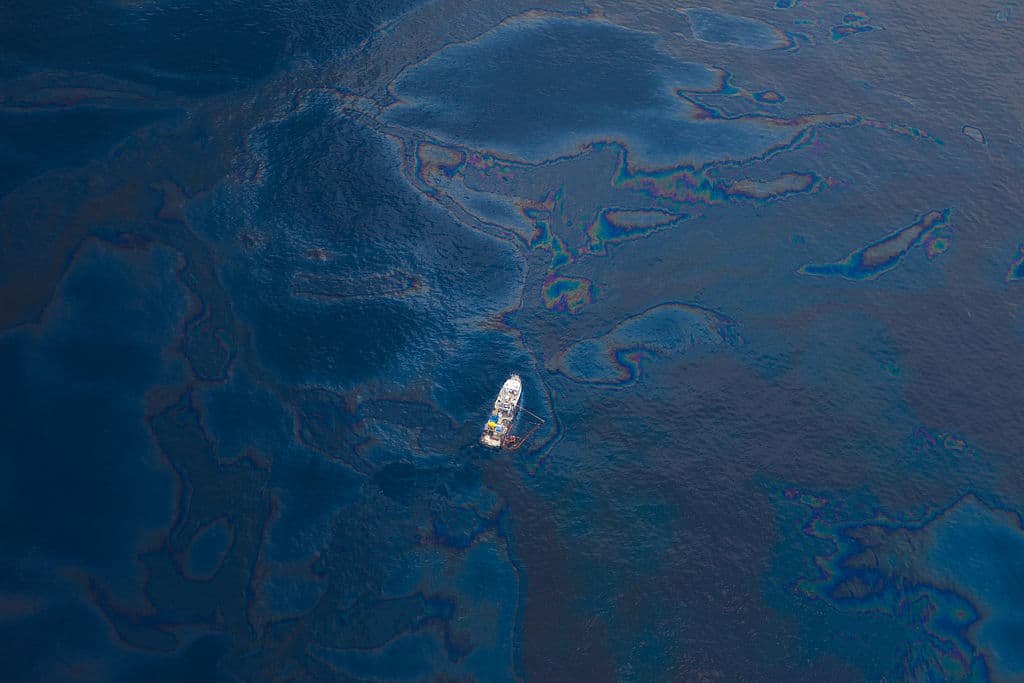 7. How Oil Spills Affect the Environment
Each year, 706 million gallons of waste oil enter the ocean, leading to devastating consequences. While about half of the oil that enters the coastal environment is natural seepage from the ocean floor, the most damaging spills derive from oil refining. Oil destroys the insulating ability of fur-bearing mammals and the water-repelling abilities of a bird's feathers, exposing them to harsh elements. Many birds and animals are poisoned when trying to clean themselves or eating oiled prey. Fish and shellfish can also digest oil, which could affect reproduction and growth rates. Oil spills do not stay in the affected area forever, with wind and waves dispersing the oil and microbes breaking it down. But there is not much humans can do to clean up oil spills, especially in the initial stages, beyond skimming or burning oil off the water's surface and cleaning beaches.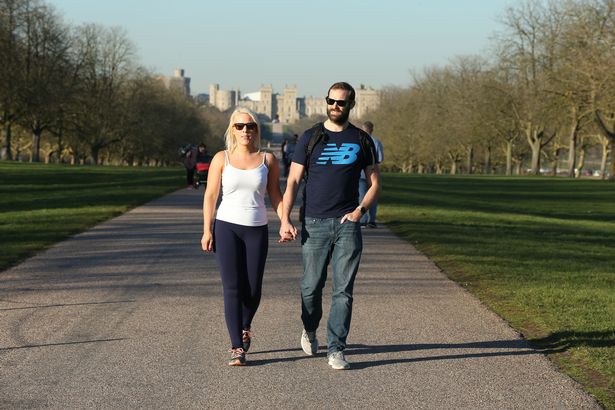 8. 2022 Likely to Rank in Top 10 Warmest Years on Record
Globally, February 2022 was the seventh-warmest February in the 143-year National Oceanic and Atmospheric Association (NOAA) record. The year-to-date (January-February) global surface temperature was the sixth highest on record. According to NCEI's Global Annual Temperature Rankings Outlook, it is virtually certain (> 99.0%) that 2022 will rank among the 10 warmest years on record. The month of February had lower temperatures across North America, Greenland and its surrounding northern Atlantic Ocean, parts of northern Africa, central and southern Asia, Australia, and central/eastern tropical and southeastern Pacific Ocean. Temperatures were above average across Europe, western/northern Russia, the Atlantic, eastern Indian and northern/western Pacific oceans, parts of Central and South America, and southern Africa. The February 2022 Arctic sea ice extent averaged 5.64 million square miles, which is 4.5% below the 1981-2010 average and the 14th-smallest February extent in the 44-year record.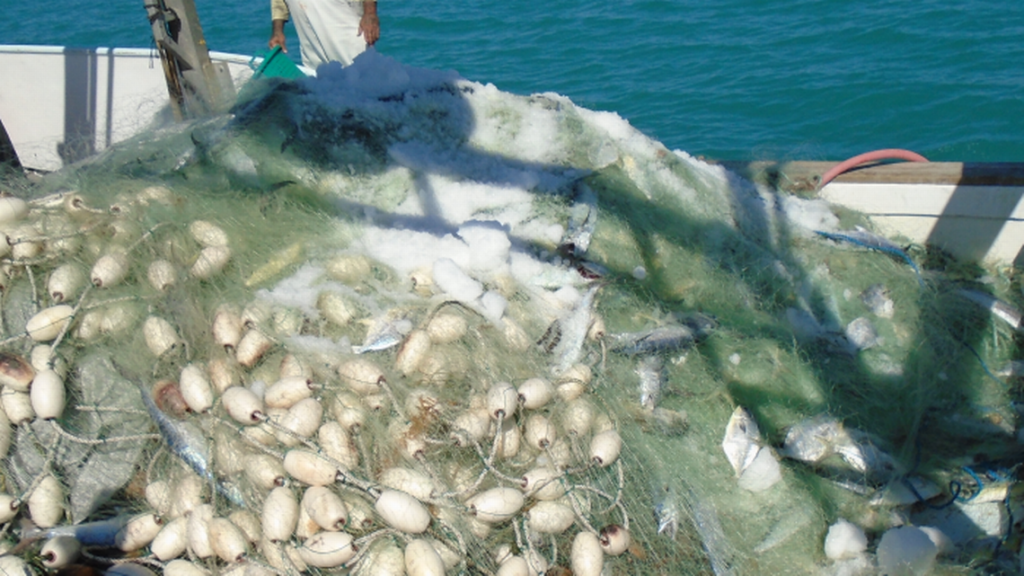 9. Commercial Fisherman Found With 2,611 Fish Over the Limit
Fish and Wildlife officers in Florida recently caught a commercial fisherman with 2,711 pompano, placing him way over the 100-count limit. They cited the fisherman for possession over the allowable gillnet bycatch for pompano outside the endorsement zone and possession of 76 undersized pompano. Pompano is a member of the jack family, and a stout, strong-swimming sport fish. Officers noticed the fisherman's vessel because it appeared to be using a runaround gillnet. Gillnet fishing is the controversial practice of dragging a large monofilament net off the back of a boat for fish and snagging them by the gills. All but the smallest marine life in the way of the nets are usually caught, and most of the trapped animals die. Gillnetting has been banned in state waters since July 1995. Even in federal waters, it is highly regulated, especially for certain species of fish.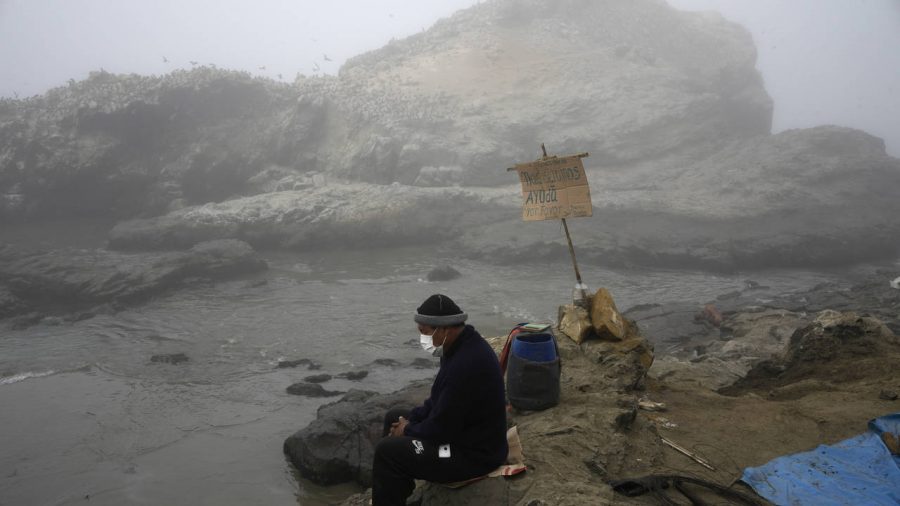 10. Peru Oil-Spill Slams Livelihood of Small-Scale Fishermen
Thousands of fishermen's livelihoods have been destroyed due to a crude-oil spill at the Spanish-owned Repsol oil refinery on January 15th, 2022 in Peru. The country characterized the spill (11,900 barrels) as its "worst ecological disaster." Peru, with its vast informal economy, does not have exact data on the number of fishermen affected. However, these fishermen are among the most economically vulnerable, harvesting small amounts of fish close to the coast from boats or the shore. After the spill, the government announced that it would give aid to those affected. After three weeks, authorities created a list of 2,500 fishermen to help. Two weeks later the government announced that Repsol would give aid (up to $799) to 5,600 affected. The fishermen have protested in front of the Repsol refinery and blocked roads. More than a month later, state aid is nonexistent.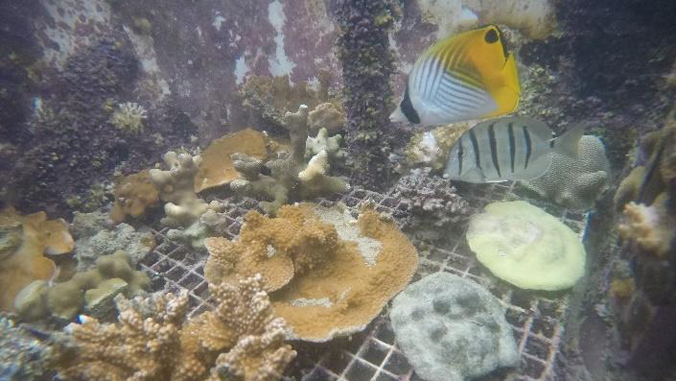 11. Hawaiian Corals Show Surprising Resilience to Warming Oceans
A study of Hawaiian coral species provided a surprisingly optimistic view of how they might survive warmer, more acidic oceans resulting from climate change. The three coral species studied experienced significant mortality under expected future ocean conditions—but none of them completely died off, and some actually thrived by the end of the study. 61% of corals exposed to the warming conditions survived, compared to 92% exposed to current ocean temperatures. The findings are optimistic, and they are also more realistic than previous studies. At 22 months, the study lasted much longer than most similar research. In addition, the researchers carefully created real-life conditions. They put test corals in outside tanks designed to mimic ocean reefs by including sand, rocks, starfish, urchins, crabs, and fish. These tanks also allowed natural variability in temperature and pH levels over the course of each day and over seasons.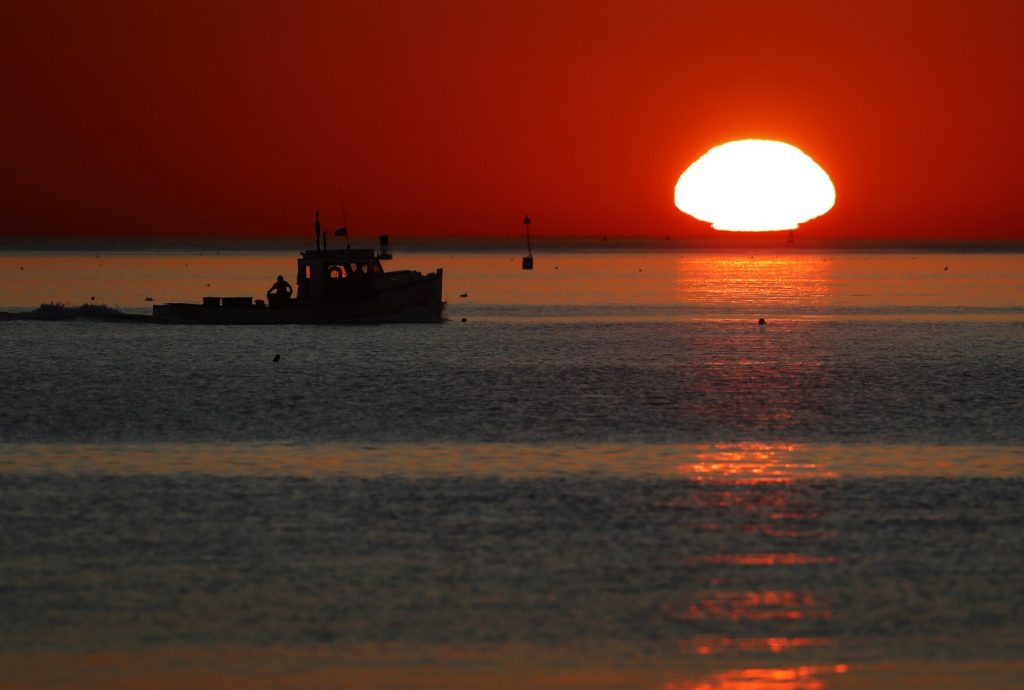 12. The Gulf of Maine Has the Most Marine Mammal Diversity on the East Coast, Study Finds
New research shows that ocean environments off New England contain the most diverse array of marine mammals on the entire eastern seaboard. The highest variety is in and around giant underwater mountains and canyons. There, cold, high-saline water carries nutrients from the deepest ocean toward the surface, powering a food chain that eventually leads to mammals. "The filter feeders — baleen whales — can feed on those small little animals. Then we have animals like beaked whales that are deep divers, squid eaters, and they like to go into those canyons off the shelf and dive deep, and that habitat helps support those types of animals as well. We also find things like dolphins and porpoises there," lead scientist Brooke Hodge said. Areas such as the Northeast Canyons and Seamounts Marine National Monument typify the kind of underwater structures that foster the highest mammal diversity, she said.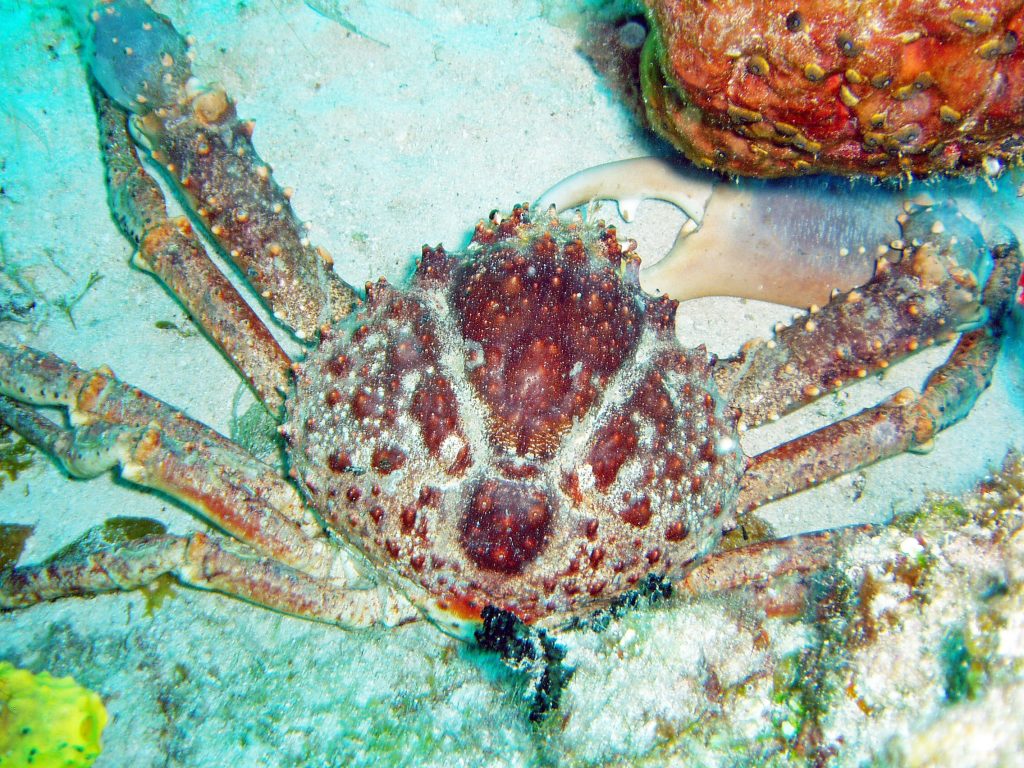 13. Seaweed-Eating Crabs Could Help Save Coral Reefs
Researchers have discovered the Caribbean's largest herbivorous crab could reduce overabundant seaweed production in the marine ecosystem. "On Caribbean coral reefs, the explosion of seaweeds is caused by coastal eutrophication and the loss of grazers," the researchers said in their paper. "The most dramatic example being the near extirpation of the long-spined sea urchin in the early 1980s, a catastrophe caused by an unknown pathogen." Overproduction of seaweed can inhibit the growth of plants and organisms in the marine ecosystem, specifically for reefs. But the Maguimithrax spinosissimus "consumes seaweeds at rates that exceed nearly all other fish or invertebrate grazers in the Caribbean; they even eat chemically and physically defended algae that other grazers avoid," the researchers wrote. "Our findings demonstrate that large-scale restoration that includes enhancement of invertebrate herbivores can reverse the ecological phase shift on coral reefs away from seaweed dominance," they said.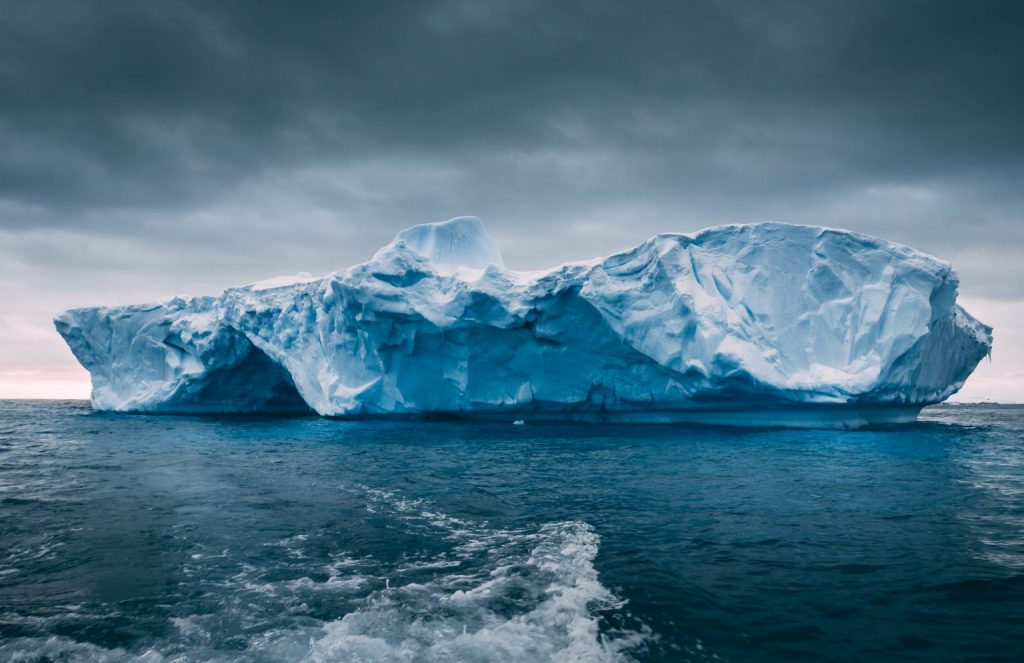 14. Scientists Use Drones, Machine Learning to See How Fast Antarctica's Ice Sheet Will Really Melt
Stanford researchers applied autonomous drone technology with scientific machine learning to learn how fast Antarctica's ice sheet melts and reduce the uncertainty of sea-level rise. The group created a new data-collecting platform that relies on autonomous drones equipped with ice-penetrating radar to acquire more accurate readings. Machine learning algorithms are deployed to decide where the new drones are most likely to find the most valuable data. These preliminary models combine well-known physics rules that regulate how ice reacts to environmental conditions and apply them to tiny datasets. If the models can learn and forecast how quick changes have significant effects on ice shelves, it will be a substantial step toward addressing the broader problem of ice sheets. The researchers expect that this method will increase our ability to monitor and predict changes to the ice sheet and assist in planning for the future.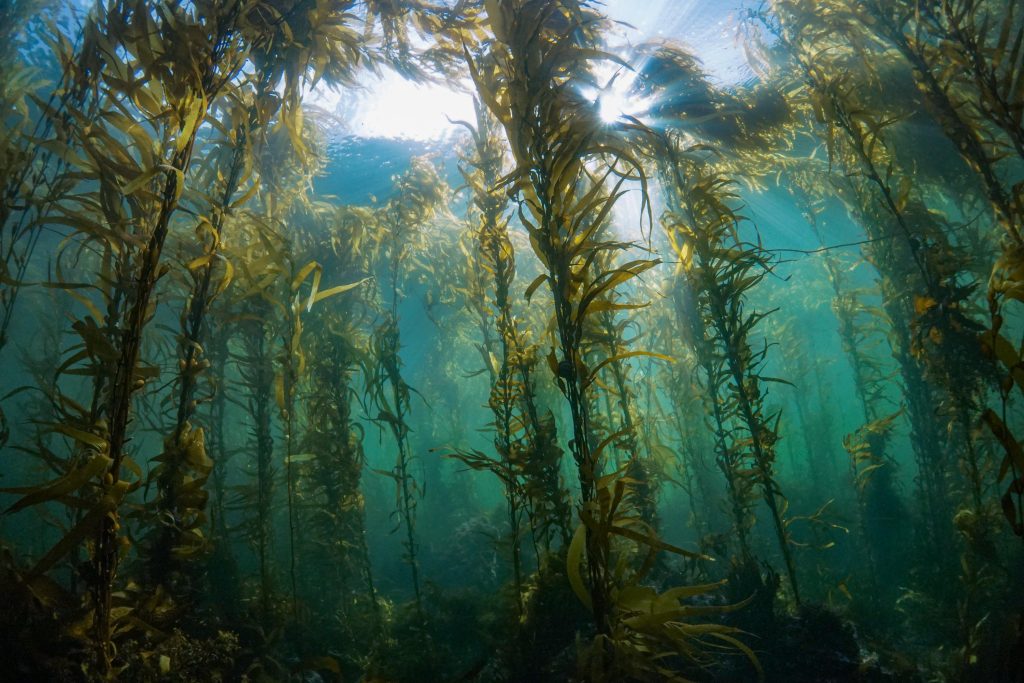 15. Bringing Tasmania's Giant Kelp Forests Back
The giant kelp forests that flourished along the Tasmanian east coast have almost vanished due to a spike in coastal ocean temperatures. The climate-driven loss of more than 95% of the state's giant kelp was listed in a major recent report by the Intergovernmental Panel on Climate Change as an example of cascading impacts across natural systems and society. The Tasmanian global heating hotspot cost not only the kelp forests but the aquatic ecosystem and fishing and diving industries that relied on them. Over the past 18 months, locals groups have been seeding giant kelp propagules on a rocky Tasman peninsula reef. Backed by an initial $300,000 in philanthropic support from the Sea Forest Foundation, the group plans to seed a full half-hectare of kelp forest by next summer, an ambitious goal with great promise due to kelp's rapid growth rate.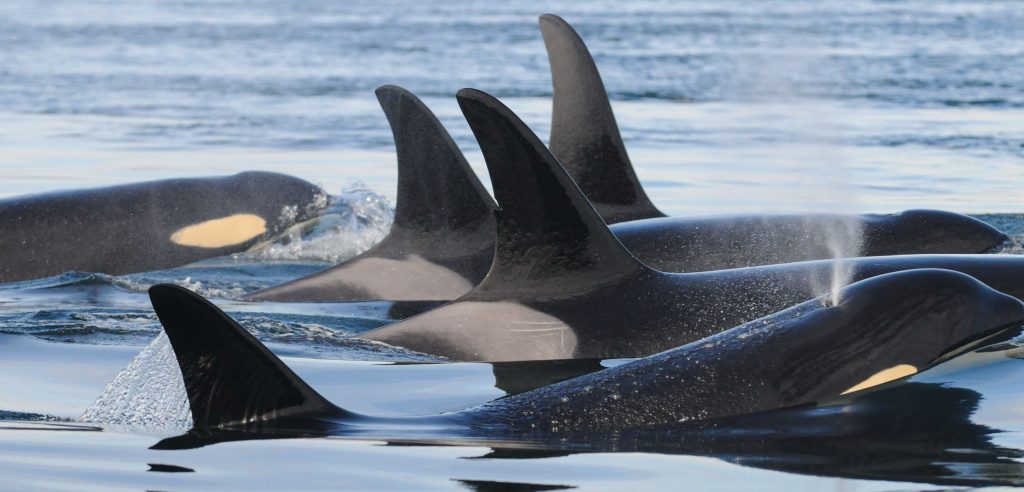 16. Killer Whales' Scars Tell a Story
In a new study, scientists have shown that by analyzing killer whales' scars, they can better understand their aggressive behavior. Researchers analyzed tooth rake scars in the first study to use the approach with southern resident killer whales. Because the bite marks heal over time, scientists tracked when the killer whales accrued new scars. Using photo analysis software and a trove of photographs, scientists quantified the amount of scar tissue borne by 167 individuals over a 38-year period. Young male killer whales had the highest number of fresh scars, a predictable finding, given killer whale social structures where young whales spar to establish hierarchy, get first dibs on prey, and compete for female attention. By correlating their scar data with records of salmon abundance through time, researchers also found that greater salmon availability encouraged more social interactions and consequently more conflict and scarring.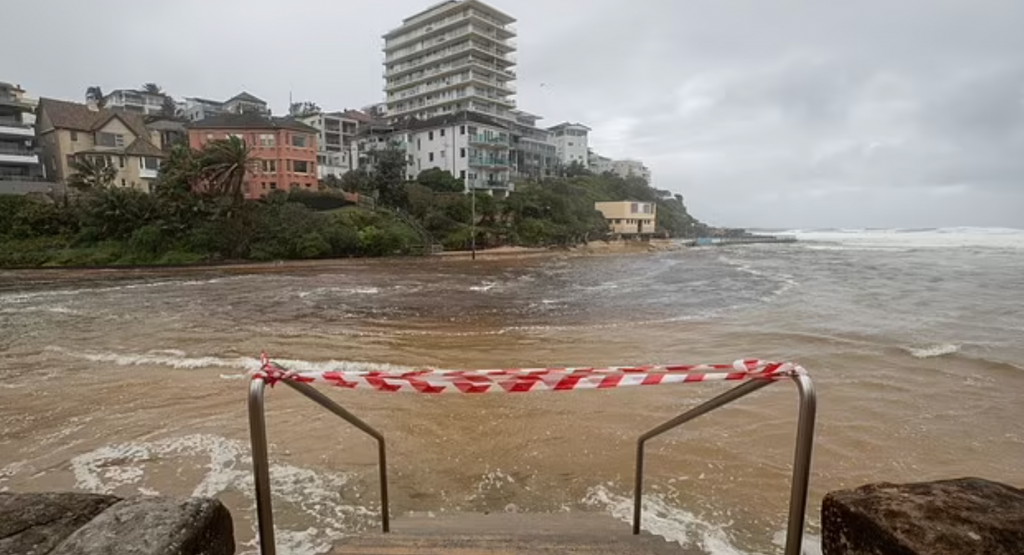 17. Sydney Ocean Pollution Rises After Flooding
Sydney, Australia experienced its wettest start to the year causing run-off from bushland, worksites, and sewage overflow to end up in the city's waterways and beaches. Enterococci, a bacteria found in sewage, is one reason officials warned beachgoers to stay away from the water. Studies have shown a strong relationship between polluted water and illness rates. The bacteria can potentially cause several infections including eye, ear, and skin, as well as gastrointestinal infections in some cases. The level of fecal contamination within water is determined by the amount of colony-forming units (cfu) of the bacteria enterococci per 100 milliliters of water. An acceptable level for recreational water is no more than 104 (cfu) per 100 milliliters. Over the last week, popular swimming spots were tested and recorded extremely high levels of cfu, one reaching 5800 cfu/100 ml.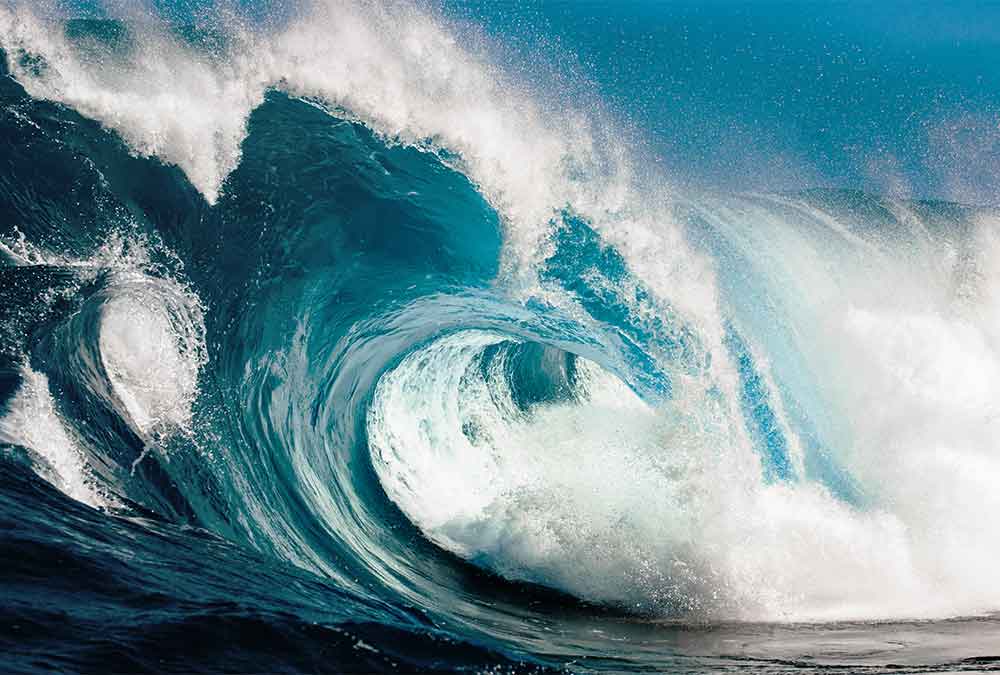 18. Surfers' Wave Reserves Found to Protect Ecologically Valuable Coastal Areas
A new research paper says wave reserves, initially aimed at protecting treasured surf spots, could ensure the conservation of ecologically valuable coastal areas. Activities like dredging the seabed, building dykes, and phenomena like changes in sediment or ocean acidification can affect waves and the valuable work they do, from providing a home to aquatic species to assisting gas exchange between ocean and atmosphere. The first wave reserve was established in Australia in 1973 by surfers to defend waves from damaging human activity; since then, dozens more have been designated around the world. During the last 20 years, the creation of wave reserves to preserve areas for sports and recreational activities has aligned with initiatives to conserve the coastal environment: a win-win situation. Corporations are now putting money behind surfing projects, thereby creating a useful funding stream that benefits the coastal environment.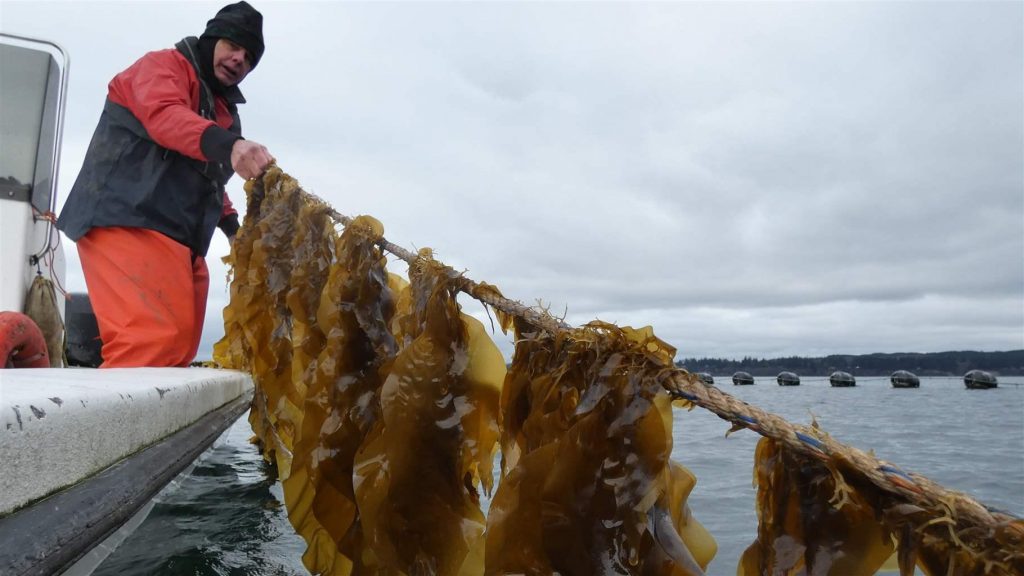 19. In the Blue Economy, Oceans Are the Next Great Economic Frontier
The term "Blue Economy" is often used to explain the nexus between sustainability, economics, and the ocean–exactly what is needed to implement sustainable development goal (SDG) 14, Life Below Water. Sustainable fishing, ocean health, wildlife, and stopping pollution are critical to the Blue Economy, especially as the use of the seas, the oceans, and coastal areas has accelerated recently. While the economy includes existing businesses such as fisheries, coastal tourism and shipping, it also focuses on the development of new emerging sectors that were almost non-existent 20 years ago, like blue carbon sequestration, marine energy, and biotechnology–activities that create employment but also fight climate change. While many countries work towards a greener agenda by advancing their ocean economies, achieving such endeavors is still challenging. Global governments will need to consciously transition resources towards achieving a global, healthy blue economy.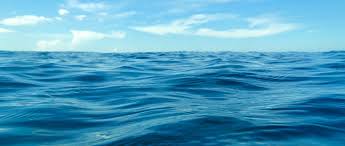 20. Dispersal Strategies Drive Marine Microbial Diversity
New research shows that trade-offs between the benefit of colonizing new particles and the risk of being wiped out by predators allow diverse marine microbes to coexist. The findings help explain how a vast array of diverse bacteria and microbes inhabit floating particle rafts. In oceans and freshwater systems, bacteria and microbes interact with particle surfaces in different ways: some colonize them for short periods, while others form long-lived, stable colonies. Researchers found that organisms that stay on a single particle longer have more opportunities to multiply but face a higher risk of annihilation by a virus or other predator. On the other hand, microbes that more frequently hop between particles have less opportunity to multiply, but also have a lower risk of facing a mass mortality event. The success of one strategy over another may depend on differing environmental conditions.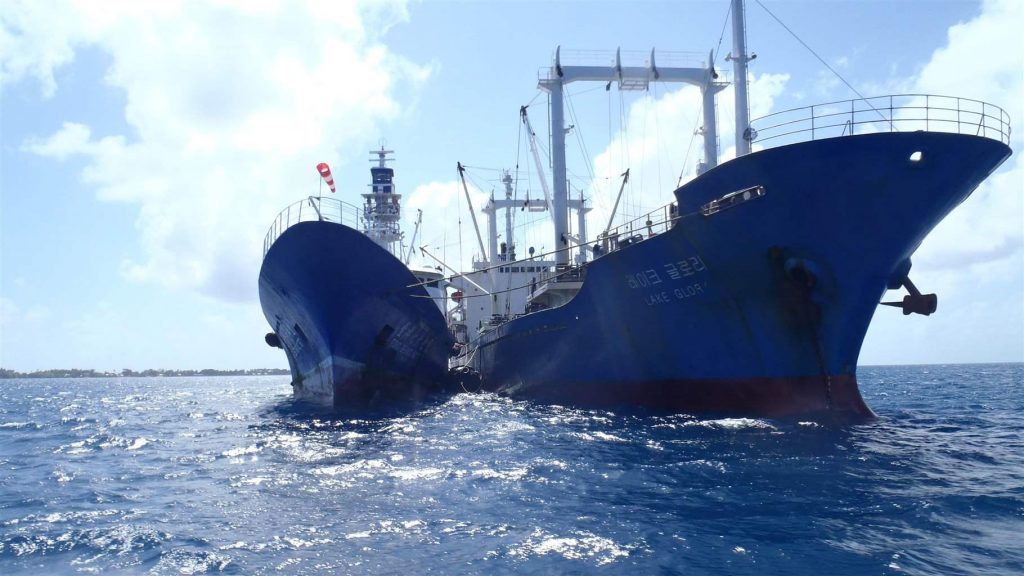 21. Fisheries Committee Meeting Offers Chance for Overdue Policy Reform on Catch Transfer Between Vessels
At the North Pacific Fisheries Committee (NPFC) virtual annual meeting this month, members are well-positioned to adopt stronger transshipment practices and propose an information-sharing agreement with the Western and Central Pacific Fisheries Commission (WCPFC). Transshipment refers to the transfer of fish or other marine wildlife between a fishing vessel and a carrier vessel at sea or in port. Transshipment provides loopholes for fishers to launder illegally caught marine products by mixing them with catch from rule-following vessels. Not only does that disadvantage legal operations, but it fosters conditions for other illicit activities and deceives consumers. At the meeting, members could strengthen the transshipment measure by: improving reporting and verification requirements for transshipment data; limiting transshipment to vessels flagged to members and cooperating non-members; requiring ships to share their location with NPFC's Secretariat; and increasing observer coverage or electronic monitoring on vessels that transship.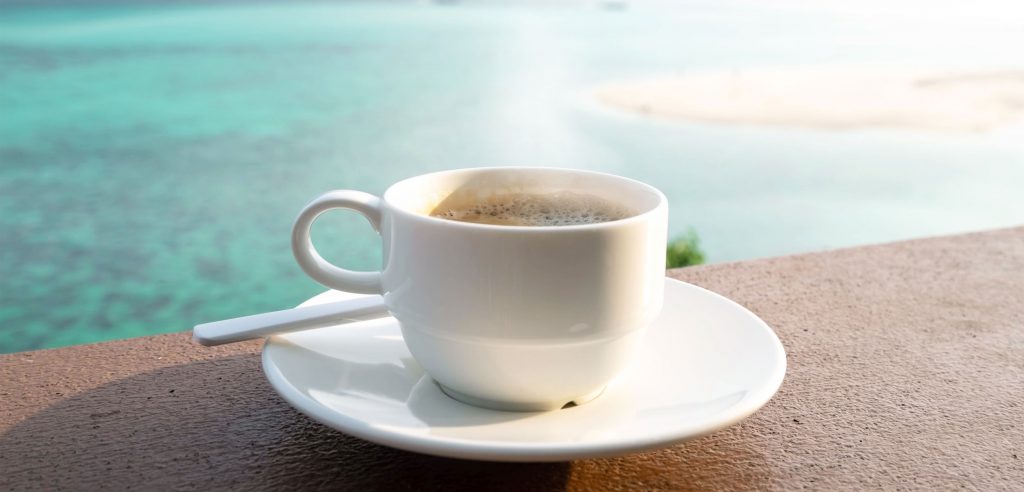 22. Lab Trials Show Caffeine Has a Range of Negative Effects on Marine Species
When caffeine passes through the human body and into the toilet, it makes its way through wastewater treatment plants and into the ocean—with potentially troubling results. "Exposing marine organisms to caffeine raises very significant concerns," says Luís Vieira, lead author of a new study that summarizes global research on caffeine in marine waters. In lab studies, researchers have exposed marine life to caffeine levels consistent with those recorded in the ocean. Their experiments showed negative impacts related to reproduction and development, growth, metabolic activity, and cellular damage. Additional research is needed to see if the lab results are repeated in the ocean, Vieira says, and to determine how caffeine may react with other pollutants. Caffeine is not as persistent in the environment as other pollutants such as dioxins and PCBs, but it has a reported half-life in ocean water of 100 to 240 days.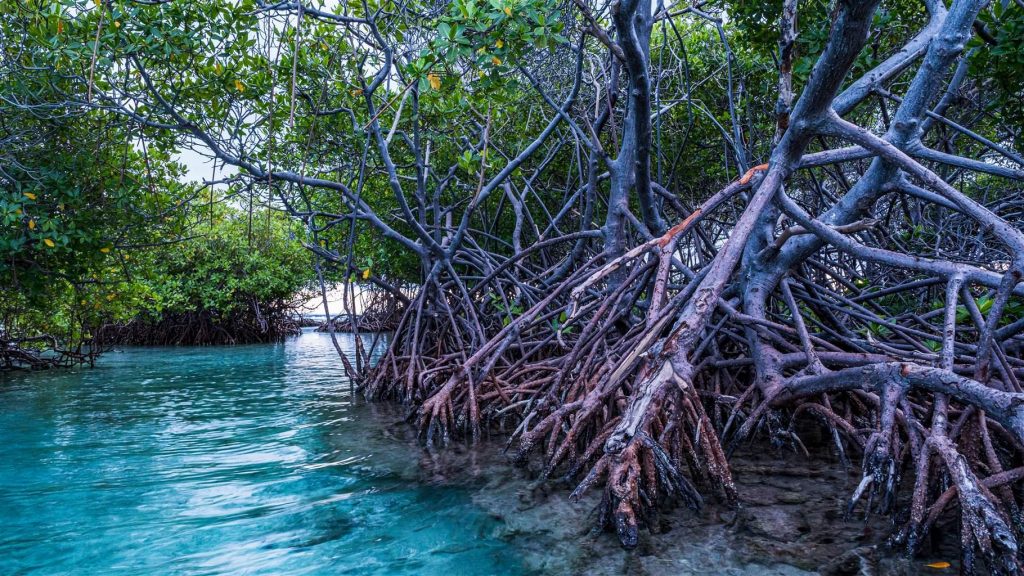 23. Puerto Rico, Flooding and Loss of Coastal Habitat Are Top Conservation Concerns
Puerto Rico's residents say flooding, erosion, and loss of wetlands and other coastal habitats are among the most important threats the island's government should prioritize in coastal resource planning, according to a survey by the island's Department of Natural and Environmental Resources (DNER). The agency began updating its management strategy for 2023-2025 as part of the island's participation in the federal Coastal Zone Enhancement Program, which encourages states and territories to identify needs and opportunities for their natural coastal areas. If the National Oceanic and Atmospheric Administration approves Puerto Rico's strategy, the island would be eligible for federal grant money to fund some of its work. DNER's survey revealed that most respondents agreed on three top priorities: wetlands (pollution, coastal development, destruction), coastal hazards (shoreline erosion, storms, floods), and cumulative and secondary impacts (loss of beaches, dunes, wetlands, and barrier islands).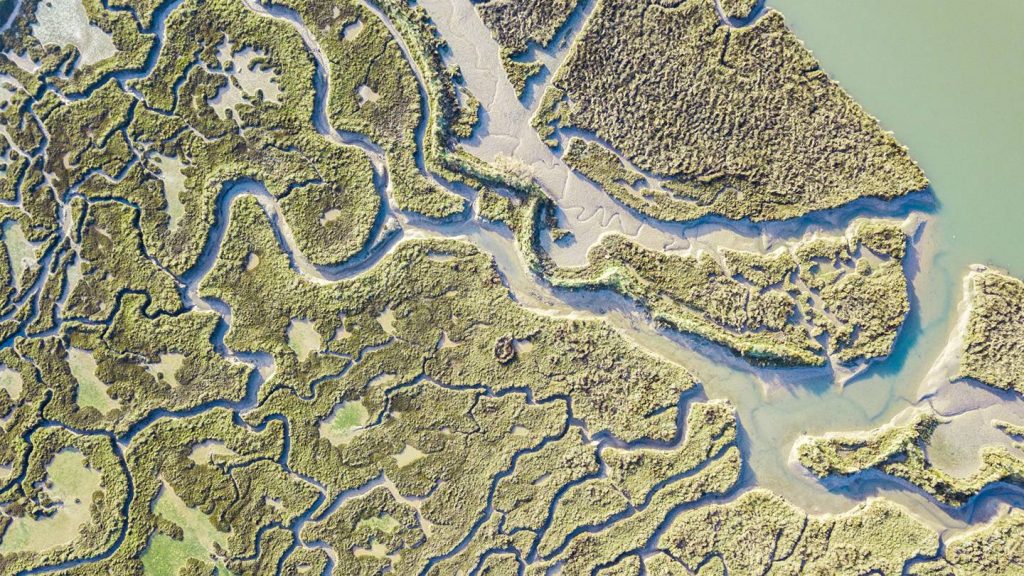 24. How Inland and Coastal Waterways Influence Climate
Most global carbon-budgeting efforts assume a linear flow of water from land to sea, ignoring the complex interplay between streams, rivers, lakes, groundwater, mangroves, and more. A study co-led by climate scientist Laure Resplandy, at Princeton University, details how carbon is stored and transported through the intricacy of inland and coastal waterways. The work has significant implications for enforcing the carbon calculations that are part of international climate accords. In a detailed analysis, the team of researchers discovered that this land-to-ocean aquatic continuum (LOAC) carries a substantial amount of carbon of anthropogenic (e.g., fossil-fuel) origin. Thus, the carbon removed from the atmosphere by terrestrial ecosystems is not all stored locally. The researchers also found that the land-to-ocean carbon transfer of natural origin was larger than previously thought, with far-reaching implications for the assessment of the anthropogenic CO2 uptake by the ocean and the land.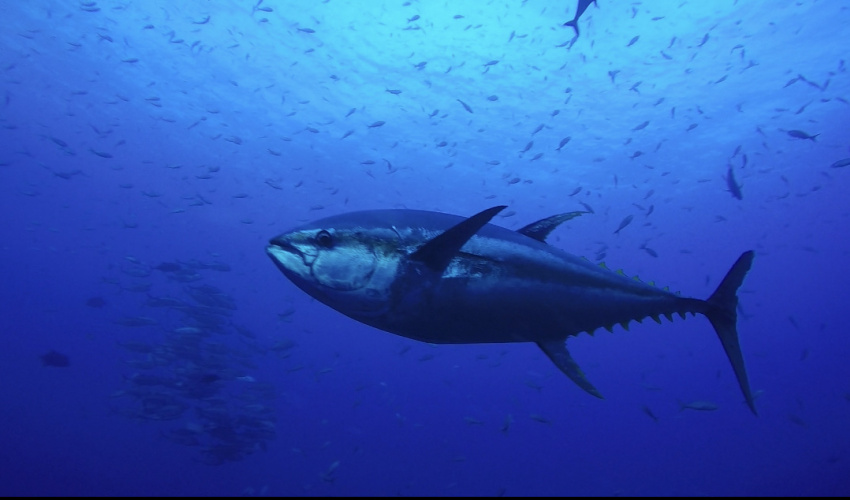 25. Sustainable Fisheries Partnership to Join Forces With Major Seafood Company Thai Union
Sustainable Fisheries Partnership (SFP) has announced a new partnership with Thai Union Group, the world's third-largest seafood company. Thai Union commits to making its seafood supply chain more sustainable by actively driving change and requiring suppliers to participate in fishery improvement projects and Supply Chain Roundtables. As part of SFP's Protecting Ocean Wildlife initiative, a new effort to protect endangered, threatened, and protected species, Thai Union will conduct an audit of its tuna supply chain, assessing bycatch risks to sharks, seabirds, marine mammals, and sea turtles in its source fisheries. Jim Cannon, founder and CEO of SFP, said, "Lasting conservation and environmental improvement can only be achieved with industry leadership by companies like Thai Union, who can advance widespread adoption of best sustainability practices." SFP's tools and technologies are the most-used methods for monitoring progress in seafood sustainability and fisheries improvement around the world.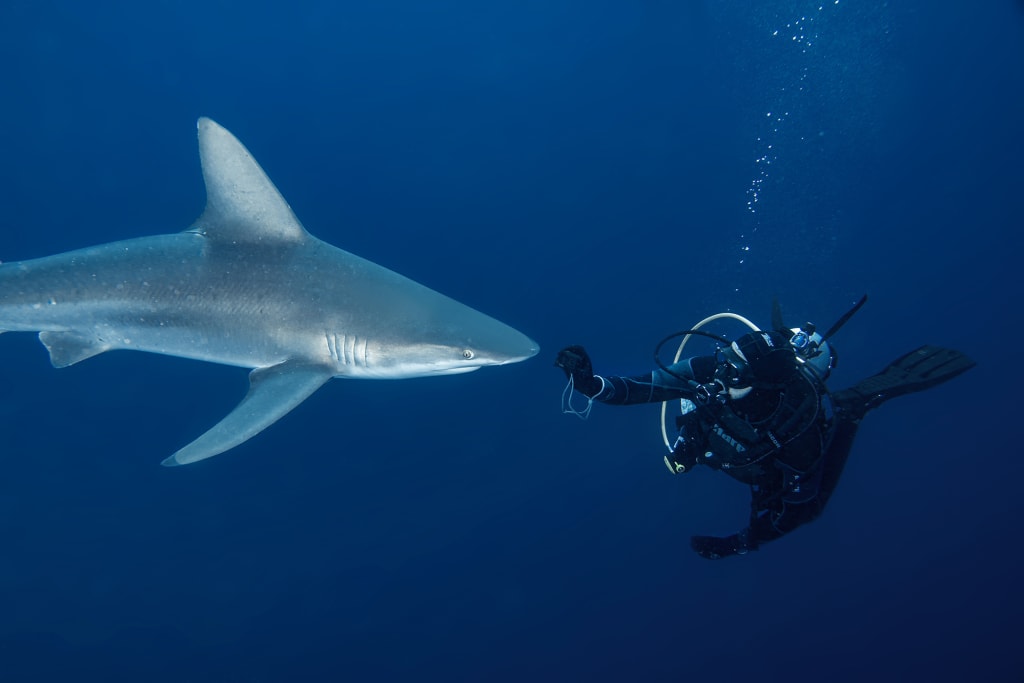 26. Researcher Uses Shark DNA to Track Global Shark Fin Trade, Illegal Fishing
Postdoctoral researcher Diego Cardeñosa uses DNA to uncover the mysteries of the global shark fin trade. He and his mentor Demien Chapman have genetically analyzed more than 12,000 fin samples, and from that determined the species most commonly found in Hong Kong and Chinese markets. His next step is to use DNA to track the fins to where the sharks were caught, which is crucial for pinpointing where endangered species face the highest risk of overexploitation and possible extinction from illegal fishing. He is also studying where smaller trafficked fins come from, as this could signal nursery areas where juvenile sharks are in grave danger. Already he and Chapman have created a portable, easy-to-use DNA testing toolkit to counter the trafficking problem. The tool gives customs officials and inspection personnel the power to identify illegal species on-site and the proof to prosecute crimes.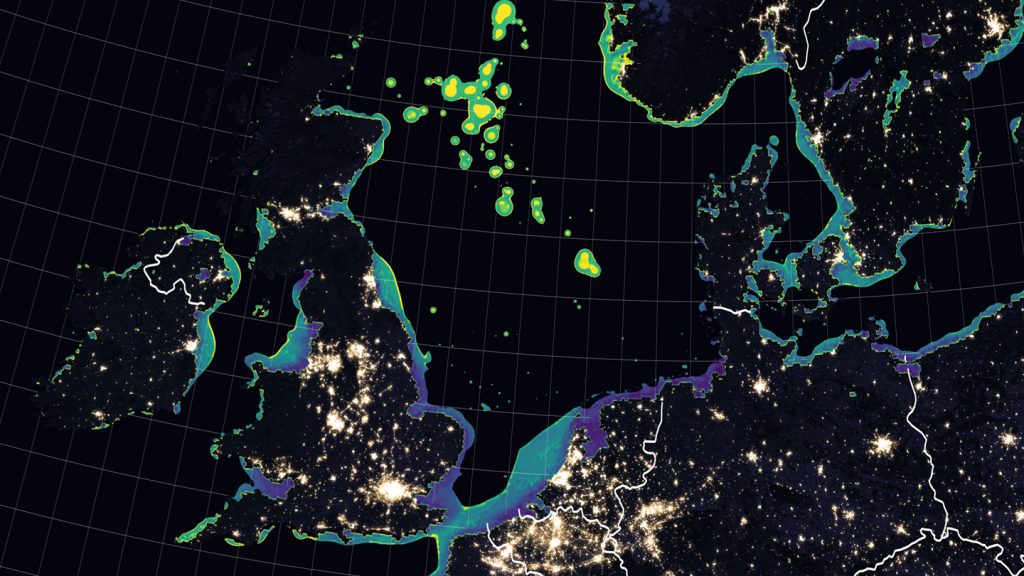 27. Even the Sea Has Light Pollution
Humans' light pollution is powerful enough to penetrate deep into many coastal waters, potentially changing the behaviors of creatures that live there. To assess where this glow is strongest, marine biogeochemist Tim Smyth of Plymouth Marine Laboratory in England and colleagues assessed the impact. The team focused on copepods, ubiquitous shrimplike creatures that are a key part of many ocean food webs. Copepods use the sun or the winter moon as a cue to plunge en masse to the dark deep, seeking safety from surface predators. Nighttime light has the most impact on the top meter of the water. Here, artificial light is intense enough to cause a biological response across nearly 2 million square kilometers of ocean, an area roughly that of Mexico. Twenty meters down, the total affected area shrinks by more than half to 840,000 square kilometers.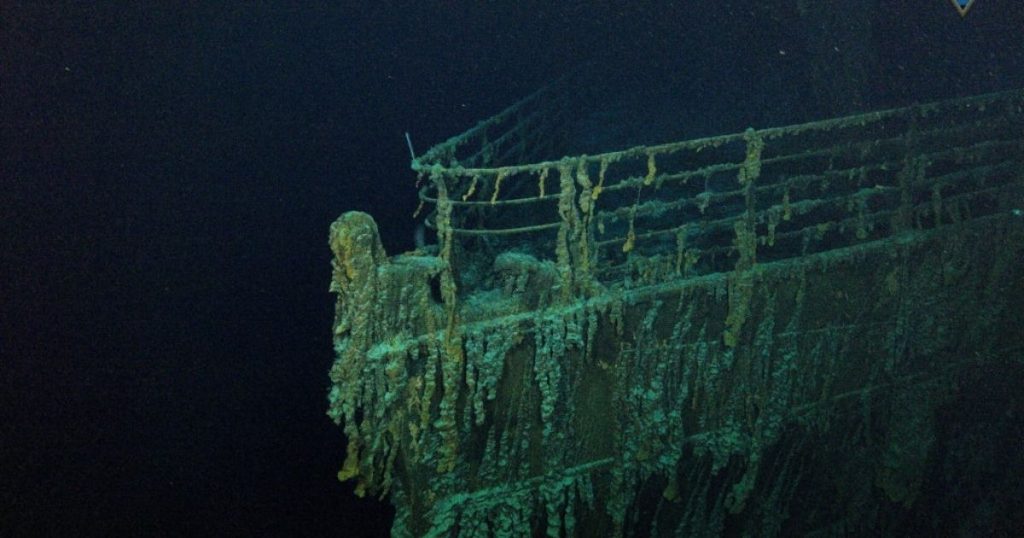 28. Titanic Expedition to Embark on Environmental DNA Deep Water Biodiversity Study
OceanGate Expeditions and eDNAtec have announced plans to gather environmental DNA (eDNA) water samples through five missions of the 2022 Titanic Survey Expedition. The crews will collect water samples at depths throughout the water column to gain a clearer understanding of the biodiversity of the deep ocean artificial reef created by the Titanic wreck. The OceanGate Expeditions 2022 Titanic Expedition marine biology crew comprises marine biologists from the US and Scotland and eDNA experts from eDNAtec. Findings will be published and results made available to researchers, marine biologists, and scientists for future studies and comparison. Water samples analyzed with advanced genomics technologies will allow researchers to identify lifeforms that can be directly observed as well as those lifeforms not visible to the human eye. The expedition will also contribute to site conservation efforts.
/