UN Delegates Eye Extra Biodiversity Talks Before COP15, Bill to Strengthen Blue Economy Proposed in Congress, Group Initiates Legal Action Over Unsustainable Catch in EU, and more
April 1, 2022 – We gather news: You stay informed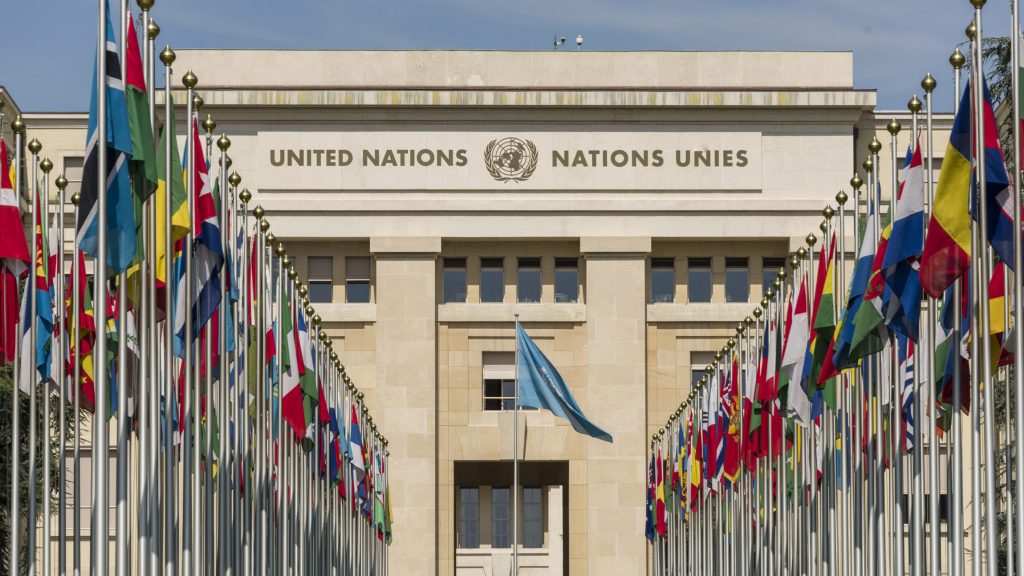 1. Delegates Ask for More Time to Discuss Biodiversity as Geneva Talks End
Dozens of world leaders have pledged to halt the destruction of biodiversity across the planet, but political momentum has yet to filter into negotiations that will set the stage for COP15 in China. Countries have proposed to hold an extra biodiversity meeting in Nairobi in June as talks in Geneva involving nearly 200 countries entered their final day on March 29 without fully discussing some major topics. The imperative to set and achieve goals is even more urgent because the world missed almost all the targets that were set for the last decade. Negotiators have held talks since March 14 to thrash out details of a sweeping plan to "live in harmony with nature" by mid-century, to be adopted at the China meeting. The most emblematic goal in the draft text is the protection of 30% of land and oceans by 2030 globally.
Thank you for your generous gift that will help us continue the production of this weekly, free publication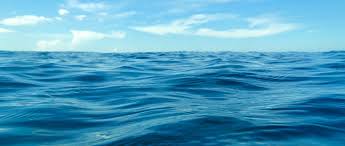 2. New Ocean Bill to Strengthen Blue Economy Introduced to Congress
US senators Lisa Murkowski and Maria Cantwell have introduced the Ocean Regional Opportunity and Innovation Act of 2022 (Ocean ROI Act of 2022) to congress, which will direct the Secretary of Commerce to establish "Ocean Innovation Clusters" (ocean clusters) to strengthen the coastal communities and blue economy of the nation. Ocean clusters serve as a hub for private, public, and academic stakeholders to collaborate on opportunities to promote and enhance the maritime industry. Expansion of ocean innovation clusters will facilitate coordination among companies, tribes, municipalities, and other stakeholders to realize the potential of the blue economy. Clusters offer members physical workspaces—including some sort of project incubation space—as well as networking, technical research and development, job training, funding, and investment opportunities. The bill would also aim to create grants for cluster operation and administration and one-time capital investments for physical infrastructure.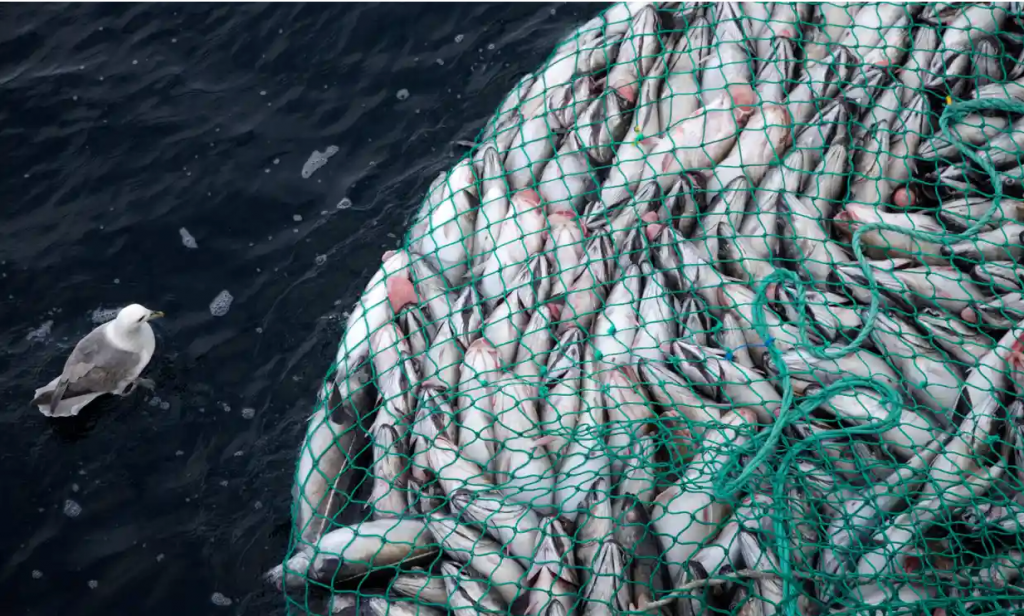 3. ClientEarth Launches Legal Action Against European Union Over Unsustainable Fishing Quotas
Legal action will be brought against all 27 EU countries over the setting of unsustainable fishing quotas for 2022. Under the EU's common fisheries policy, over-exploitation of fish stocks was supposed to end in 2020 but more than 40% of all commercial stocks in EU waters were unsustainably fished last year, according to official data. The green law group ClientEarth has filed a request asking the Council of the European Union to review catch limits set by EU fisheries ministers for the northeast Atlantic in December 2021. ClientEarth's action will be filed under new access to justice rules granted last year and marks the first time that all 27 EU fisheries ministers have been challenged on this issue. The group is also preparing legal action against the catch limits established for shared EU and UK fish stocks that were agreed upon at the same time.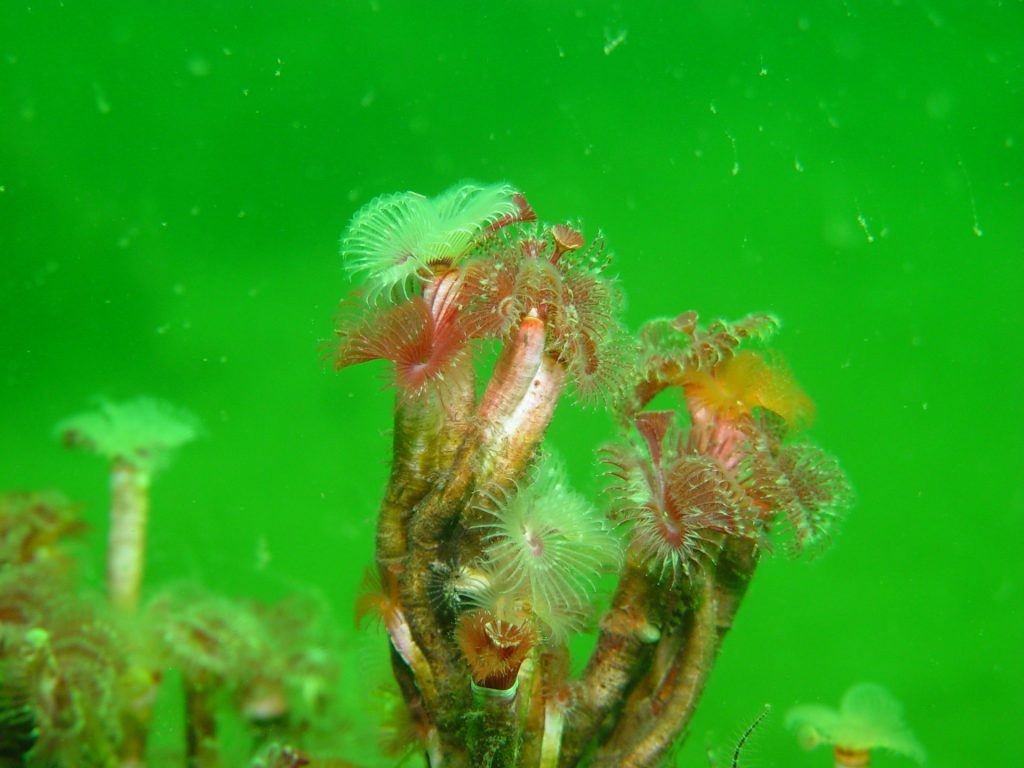 4. Authorities Investigate Claims of Fish Farm Harming Scottish Reefs
The Scottish Environment Protection Agency (Sepa) and NatureScot are examining claims that internationally important and brightly colored reefs in Loch Creran, on the west coast of Scotland, have been harmed by toxic pesticides and wastes discharged by a caged salmon company. A film produced by campaigners highlights evidence from a dive in the loch in 2021 that one reef has disappeared in the last ten years. The fish farming company, however, rejects the film's allegations and describes the loch's wildlife as "vibrant." It points to scientific evidence that the reefs have "a natural life cycle of growth and collapse." Loch Creran was designated a special area of conservation in order to protect its reefs in 2005. It has the world's largest area of serpulid reefs, which are built by serpulid worms. The reefs host other marine wildlife, including fish, crabs, lobsters, starfish, prawns, and sponges.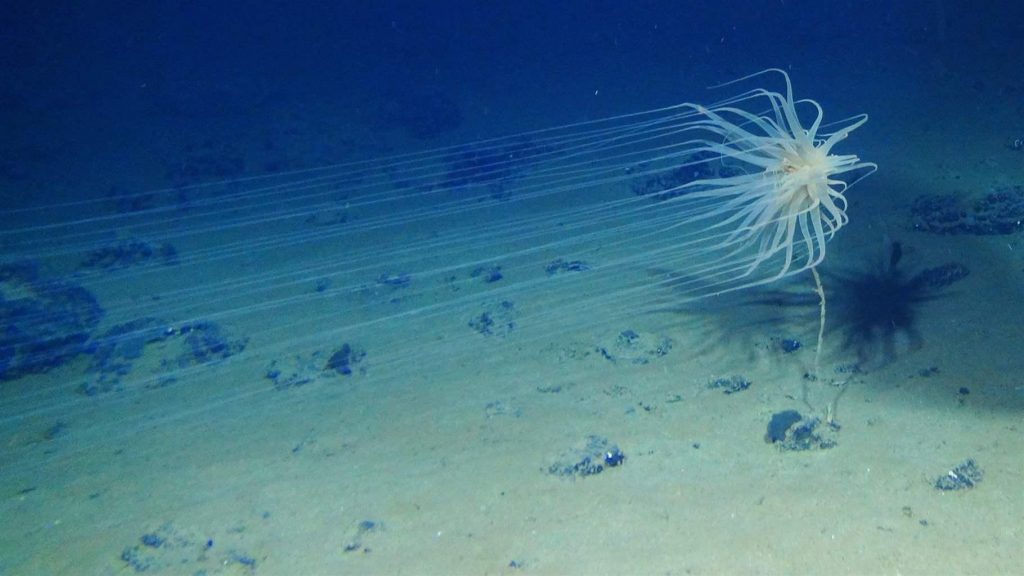 5. Seabed Authority's New Areas of Particular Environmental Interest Help Safeguard More Sea Floor
The International Seabed Authority is developing a mining code that would govern deep-sea mineral extraction and recently approved four new areas of particular environmental interest (APEIs) in the Pacific Ocean totalling around 518,000 square kilometers as part of a revised plan for the Clarion-Clipperton Zone (CCZ). The CCZ is a 4.5 million square kilometer expanse between Hawaii and Mexico, an area as wide as the continental United States. On the muddy seabed lie trillions of potato-sized polymetallic nodules that contain potentially valuable minerals. The new APEIs in the CCZ improve protection of nodule-rich habitats at the core of the zone. These APEIs will increase the representativity (ensuring different types of habitats are protected) and connectivity (such as ensuring wildlife populations can procreate) of the CCZ's nine existing APEIs, and bring the total area protected to more than 1.9 million square kilometers.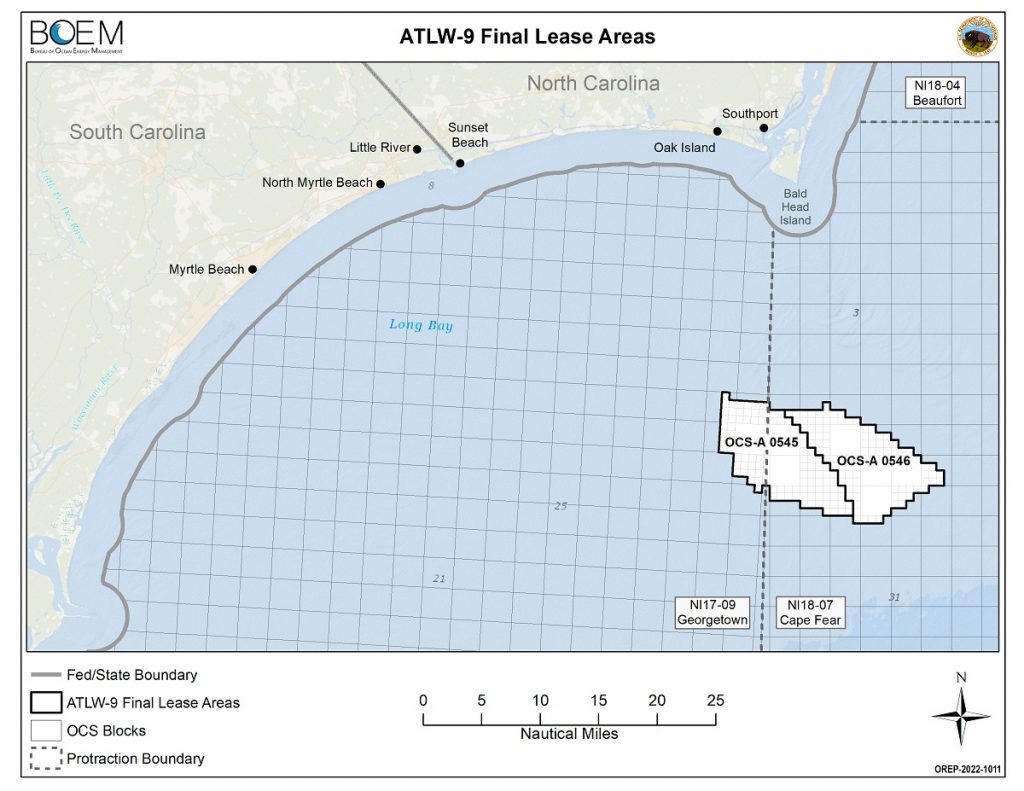 6. First Off-Shore Wind Energy Auction Set for Carolinas
The Bureau of Ocean Energy Management (BOEM) has planned its first online wind energy auction May 11 for two lease areas in the Carolina Long Bay area. The two lease areas totaling about 110,091 acres in the Carolina Long Bay area have similar acreage, distances to shore and wind resource potential. Plans submitted by the lessee will need to go through environmental, technical and public reviews before authorization. BOEM officials said that if developed, at least 1.3 gigawatts of offshore wind energy, enough to power nearly 500,000 homes, could result. The White House has identified seven potential lease sales by 2025, including this lease sale and last month's New York Bight lease sale. Lease sales offshore California and Oregon, as well as in the Central Atlantic, Gulf of Maine, and the Gulf of Mexico are expected to follow.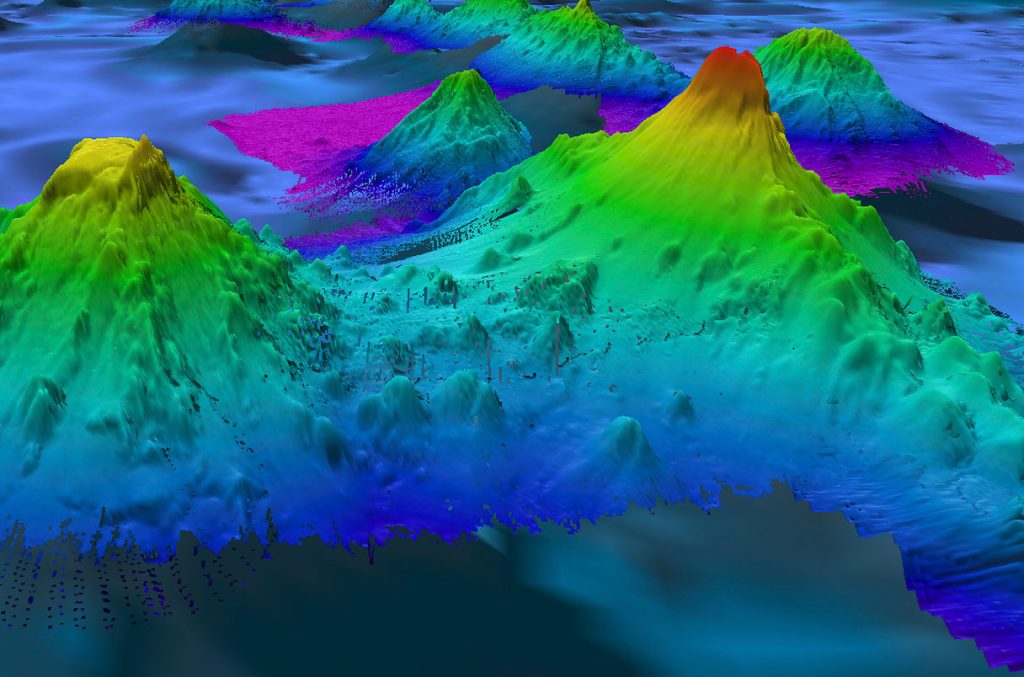 7. Undersea Mountains Stir Up Currents Critical to Earth's Climate
New research seems to confirm a new view for how deep-ocean water rises. Measurements of tracers rising above rough seafloor topography suggest that deep water does not well up slowly across most of the ocean, as once thought. Instead, it is shunted upward in concentrated bursts by turbulence created by undersea mountains, including volcanic mid ocean ridges and seamounts. "The shape of the seafloor is intimately tied to the structure of the ocean," says ocean physicist Trevor McDougall. This means that deep waters, rather than remaining sequestered for hundreds or thousands of years, may return quickly—speeding climate change by releasing the carbon they store. The upwellings could also add to sea level rise. The new information could force oceanographers to rethink the behavior of past oceans, when the contours of the seafloor differed from today's.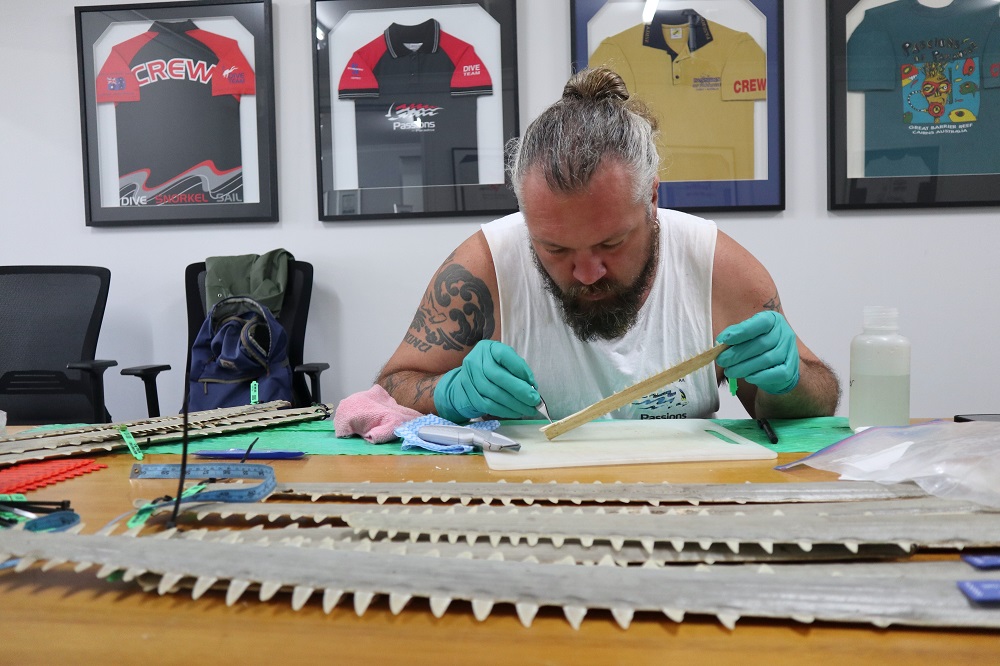 8. Scientists to Examine Sawfish Samples to Better Understand Their Global Decline
In Australia, teeth and DNA samples will be collected from almost 500 sawfish as part of a study into the endangered species. Four of five sawfish species are found in Queensland and are classified as endangered or critically endangered. Sharks and Rays Australia (SARA) will work with Passions of Paradise for the research project, which will aid local conservation efforts. SARA Principal Scientist Dr. Barbara Wueringer says the data collected will provide insight into the distribution and decline of saw populations globally: "This will identify which conservation tactics are succeeding and which may need more attention. These animals are critical to the functioning of several ecosystems, and we need to make every effort to ensure their survival." Sawfish have been hunted for their teeth and saw, traditional medicine, and shark fin soup and face additional pressures including climate change, habitat loss, commercial fishing, and poaching.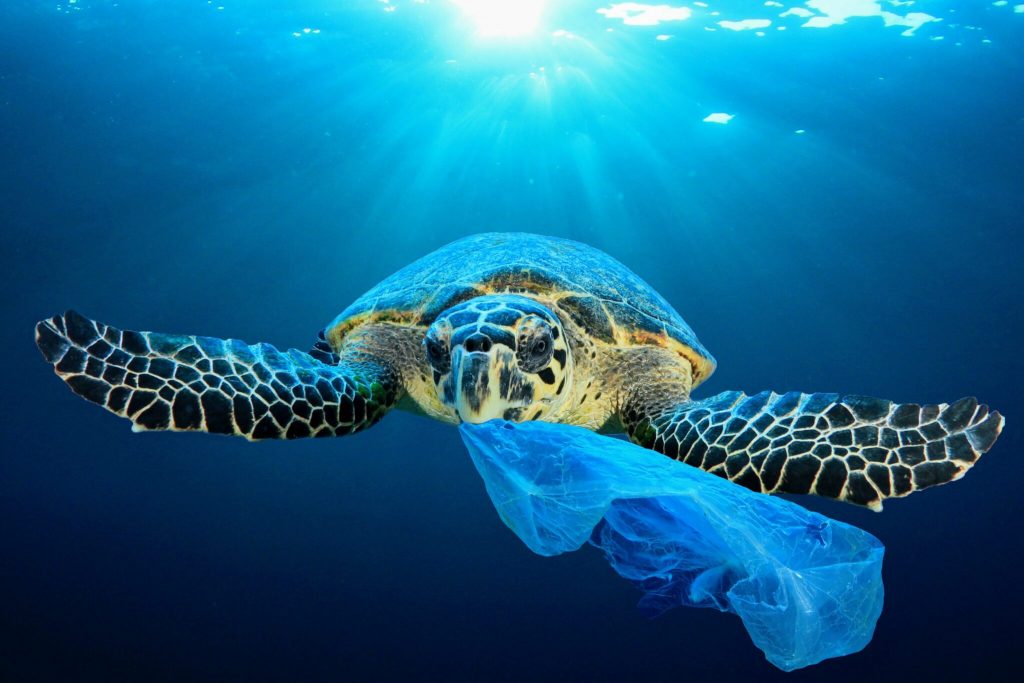 9. Sea Turtles Are Now Ingesting Disposable Face Masks
In Japan, scientists monitoring the feces of sea turtles caught as bycatch noticed something troubling: one turtle had ingested a disposable face mask. This is the first time researchers have seen the direct effects of the COVID-19 pandemic on area sea turtles. In addition to the concerning physical consequences of eating marine debris, many plastics contain chemicals that can disrupt the normal endocrine cycles in the body, thus having far-reaching impacts on individual animals. Hideshige Takada, professor at Tokyo University of Agriculture and Technology, said, "We urgently need to study the ecotoxicological consequences of the ingestion of waste PPE by marine organisms and potential endocrine disruption. As a precautionary action, it is necessary to establish appropriate waste management systems to stop the entry of PPE into the environment and the use of safer additives to PPE."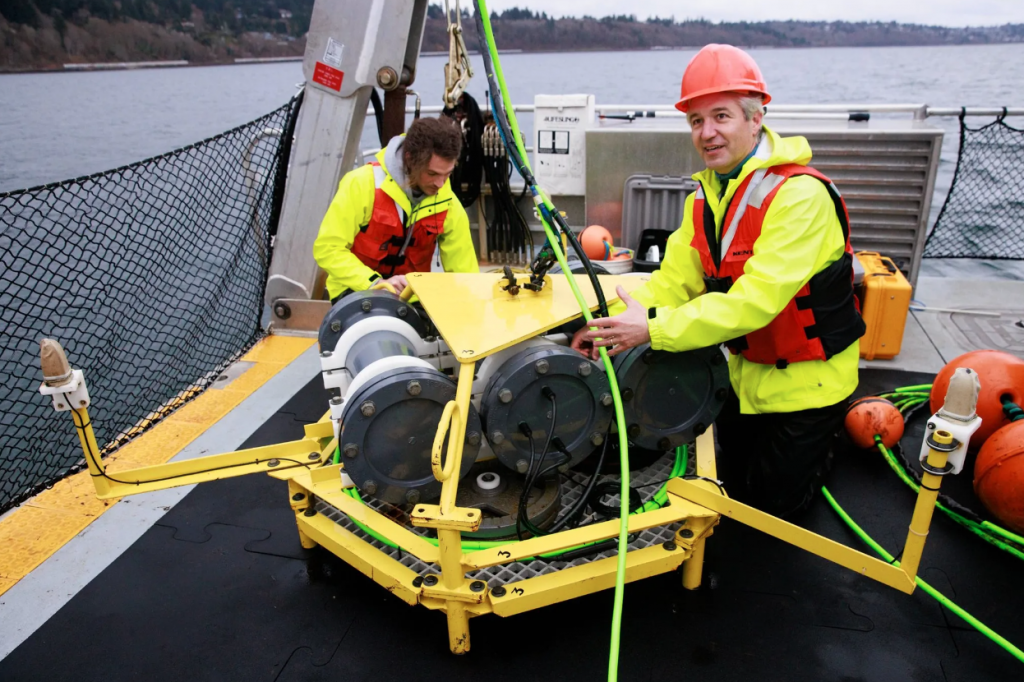 10. New Orca Listening Post Installed in Deep Water of Puget Sound
As part of a vessel slowdown initiative to help ships avoid killer whales, hydrophones have been laid on the bottom of Puget Sound. The equipment will pick up noise, including from endangered southern resident orcas, to supplement sightings of the whales that help ships slow down and avoid them. A slower and more distant ship is a quieter ship — and that matters to orcas. The southern residents are among the rarest whales in the world and face threats like a lack of Chinook salmon; pollution; and noise that makes it harder for them to hunt. Orcas hunt by sophisticated biosonar, which helps them locate, chase, and nail their prey. But the noise of ships, ferries, and other underwater racket masks the sounds they need to hear to hunt. Efforts to quiet the waters come as the Salish Sea is poised to see more vessel traffic.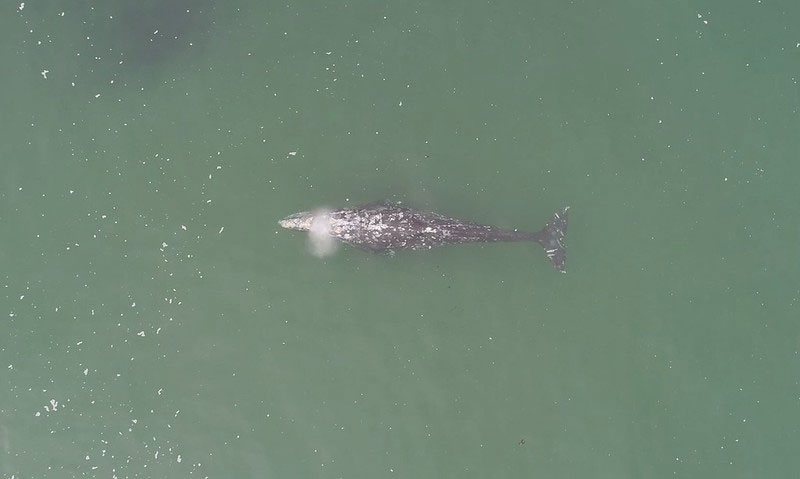 11. "Skinny Whales" Remain an Issue on Washington/Oregon Coast
Something has gone wrong with the food sources of gray whales in the waters off the Oregon coast and Washington coast, resulting in whales that were noticeably underweight. Record numbers of deceased whales started washing ashore on Pacific Northwest beaches in 2019. Many were visibly undernourished. On Oregon's coast, scientist Leigh Torres has been at the forefront of this research. Torres and her colleagues said the health of whales was in decline not long after periods of poor upwellings – the ocean process that brings colder water to the surface and contains the nutrients whales consume. "What we see is this compelling relationship between oceanographic processes that control the quality and quantity of available prey and whale health," Torres said. This research gives an indication that changes in ocean conditions may be causing skinny whales. Two years later, it still seems to be a problem.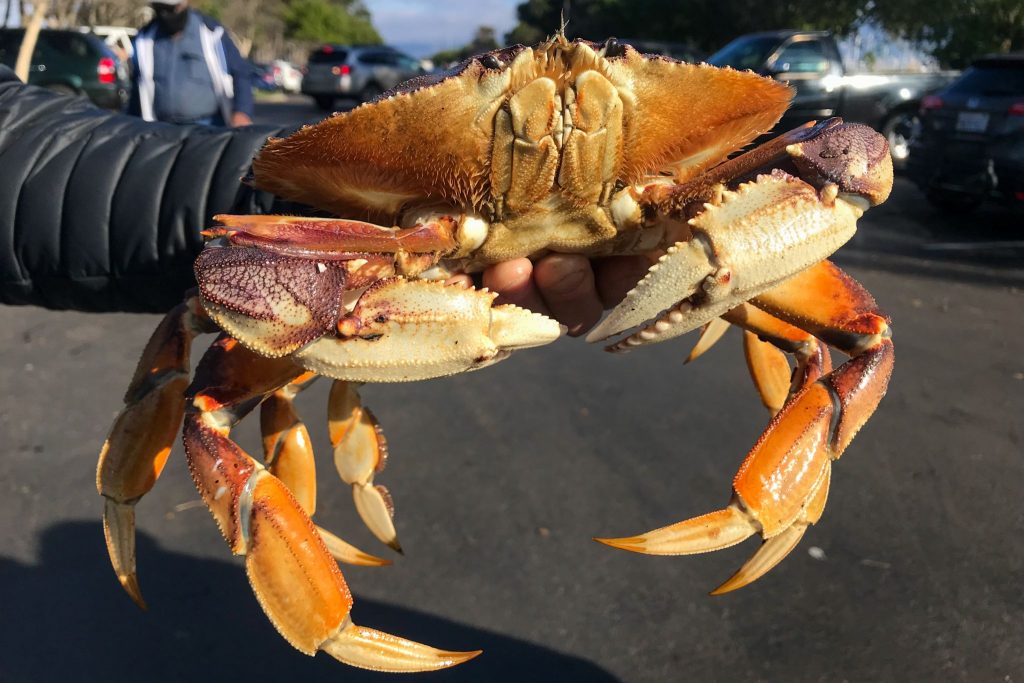 12. Dungeness Crab Season Off California Ends Early Due to Whale Entanglements
Commercial Dungeness crab fishing off California's coast will end early after two humpback whales were recently entangled in crab-fishing gear, authorities announced March 25. The California Department of Fish and Wildlife said that the fishing season must close on April 8 from the Sonoma-Mendocino county line to the US-Mexico border. The first humpback was spotted on March 17 caught in commercial crab nets off Moss Beach, in San Mateo County. Two days later, a second whale was spotted in Monterey Bay. Any commercial Dungeness crab traps left in the water past the closure date will be removed starting on April 15. The ruling does not apply to the commercial crabbers in Mendocino, Humboldt, and Del Norte counties or recreational Dungeness crab fishing. But wildlife officials said that could change when humpbacks return to forage during the spring and summer.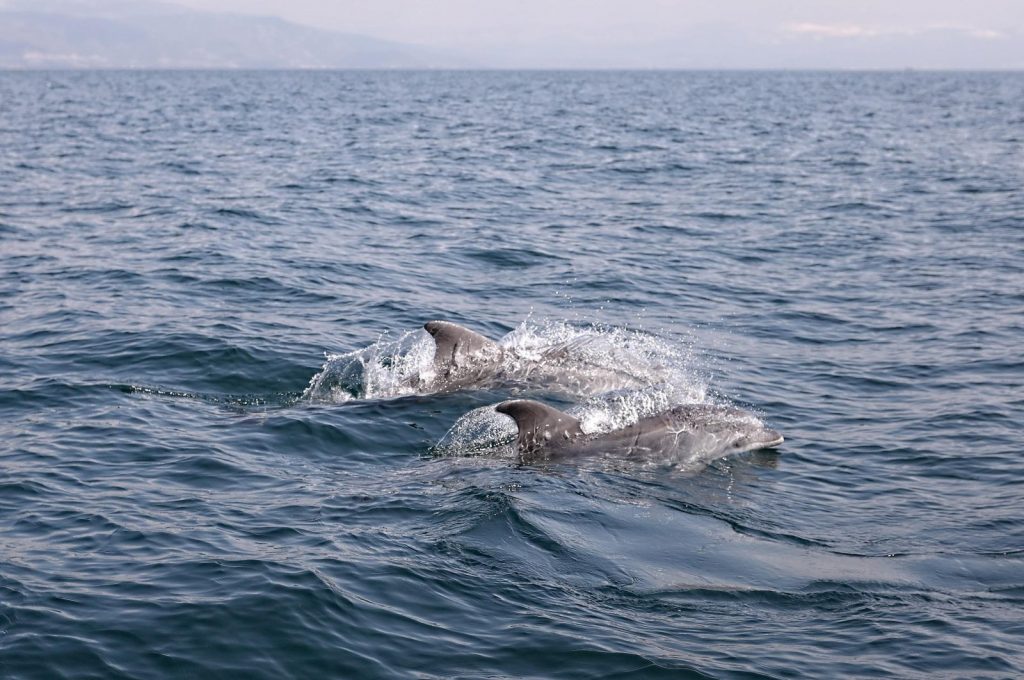 13. Mass Dolphin Deaths in Turkey Due to Fishing Nets
More than 100 dolphins washed ashore in March on Turkey's Black Sea coast. Initial findings show the animals were victims of fishing net entanglements but it is unclear what drove them to the coastline. Experts suggest a number of reasons, from higher mobility in the Black Sea, especially with the Ukraine/Russia conflict contributing to maritime traffic, and the impact of climate change. The ongoing war has raised alarm on stray naval mines and led to a temporary ban on fishing. Istanbul-based Turkish Marine Research Foundation (TÜDAV) urged fishermen to proceed with caution and watch for dolphins. Dolphins, concentrated in other parts of the Black Sea, likely headed to the southern coast in Turkey they viewed as "safe harbor" due to climate change, unusual maritime traffic, changes in fish migration routes and intense military activities both on the surface and underwater in the north.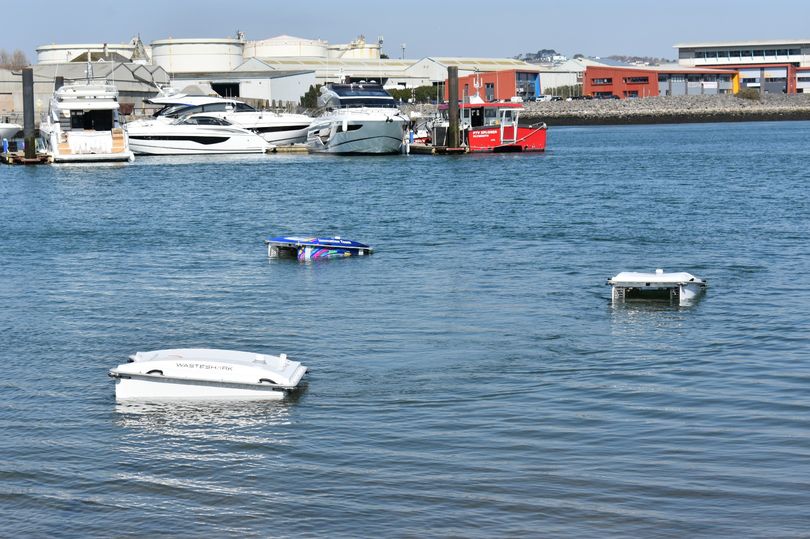 14. Robotic Sharks Released in UK Waters to Tackle Plastic Pollution
Waste Sharks are state-of-the-art remote operated vehicles (ROVs) that survey the sea's surface and gather litter. The sharks have been introduced as part of the Preventing Plastic Pollution project and are being trialed first in Turnchapel before operating in the wider Cattewater, where litter is known to gather. Working in collaboration with Plymouth-based robotics and artificial intelligence expertise MSUBS and Marine AI, the project will look at adapting and enhancing the technology of the basic Waste Sharks to work autonomously. The University of Plymouth will bring its marine plastic pollution expertise to this project and will be helping to collect and analyze the waste consumed by the Waste Sharks. The Cattewater Harbor Commissioners have agreed to trial the project in their waters and will work with Plymouth City Council on the education and awareness program involving local schools and communities.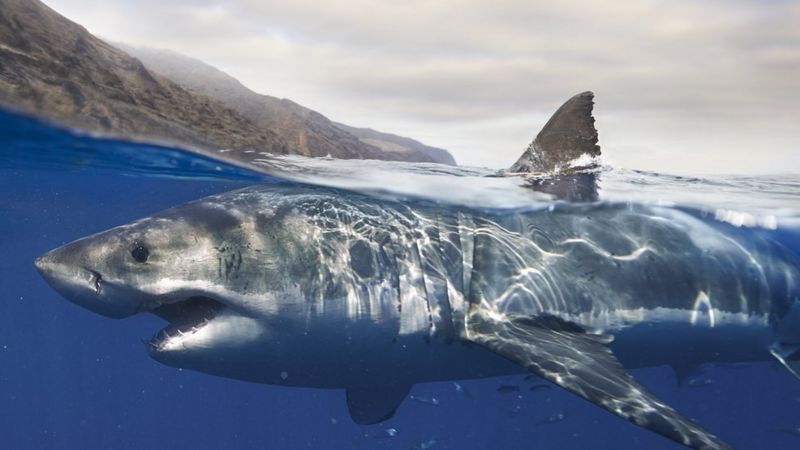 15. Great White Sharks Socialize in Groups, Scientists Say
Scientists have discovered a large group of great white sharks swimming together off the coast of Mexico. The dozens of tagged sharks were patrolling for food and sometimes spending more than an hour together. The researchers used a special tagging device that attached to the shark's fin and collected data for five days before detaching and floating to the surface for collection. It contained a video camera as well as sensors to track speed, depth, and the direction of the shark. Special receivers in the tag could even pick up movement of other sharks nearby. Not all sharks behaved the same: one spent time with 12 other sharks, while another only spent time with two other sharks. Now the scientists want to find out why the sharks are socializing, which will be a question for future studies.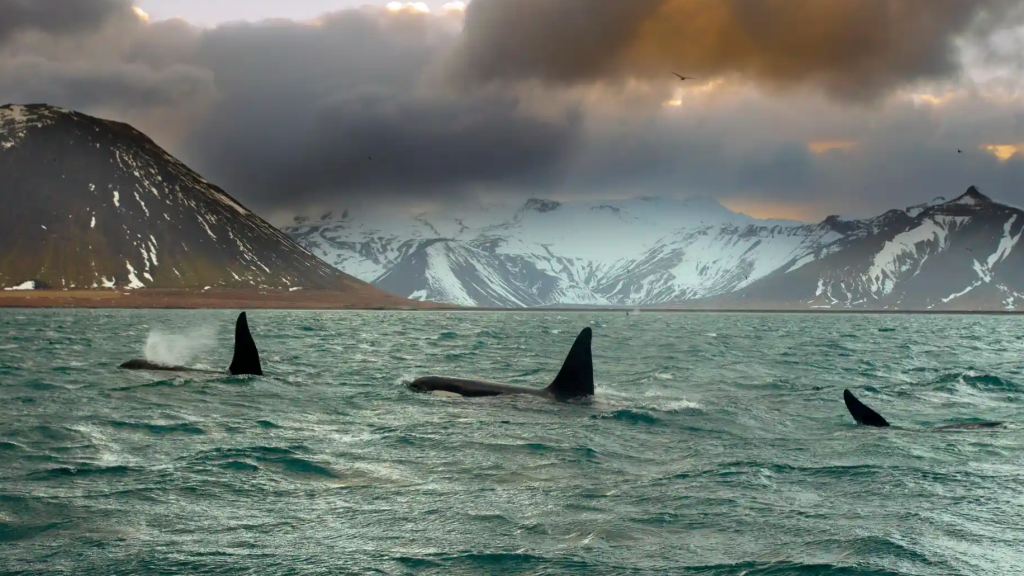 16. Iceland Turns From Whale Eaters to Whale Watchers
Iceland, one of the few countries worldwide to hunt whales commercially, announced in February its plan to end the practice by 2024. Falling demand for whale meat, especially since Japan resumed commercial whaling in 2019, influenced the decision, but experts also credit a 15-year-long campaign carried out largely by Icelanders and local whale-watching companies. Iceland stopped commercial whaling in 1985 and scientific whaling in 1989, but commercial whaling resumed in 2006. Current annual quotas allow for 209 fin whales to be killed in Iceland, to be sent to Japan, along with 217 minke whales, which are eaten domestically. Since the practice restarted, an association of local whale-watching companies has fought to end it. Whale is not considered a delicacy among Icelanders. Instead, the biggest eaters of minke whale are the roughly 2 million annual visitors, many of whom believe it is an Icelandic specialty.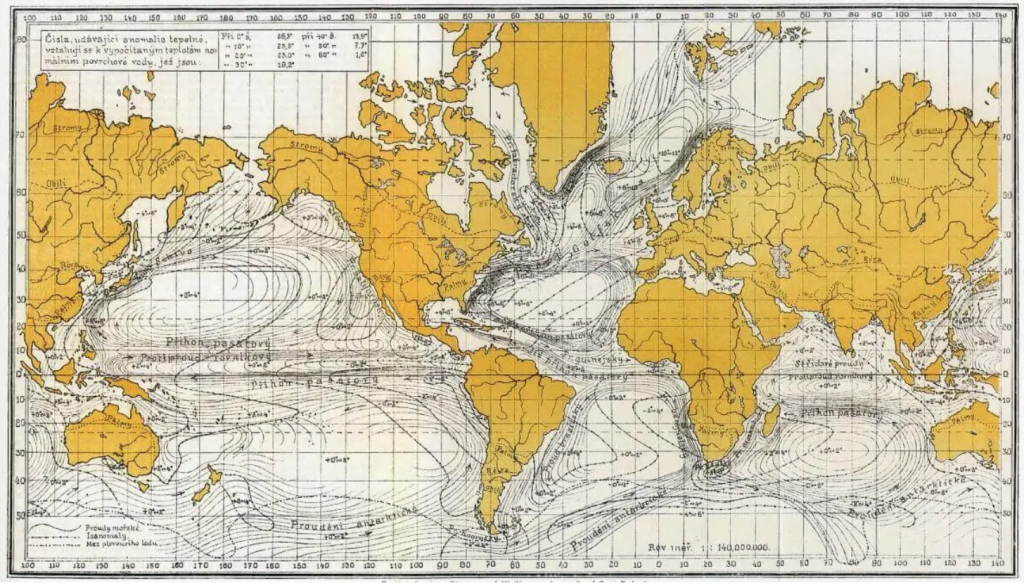 17. Data Suggest That When the Earth Warms, the Ocean Speeds Up
We know that ocean circulation will be affected by global warming – but figuring out exactly how it will be affected is difficult. Satellite data suggest that ocean currents are, on average, becoming more intense. Now those findings have been backed up by several million years of data, thanks to University of Sydney researchers. They went to geological records taken from deep-sea scientific drilling programs. Their research examines the "hiatuses" in geological records–breaks in deep-ocean sedimentation. They found peaks in hiatuses were linked to the hottest points in Earth's history, while declines were linked to cooler periods. This indicates that the deep ocean gets more intense when the climate warms. The implications for the climate aren't clear yet. The ocean will likely have an even better capacity for storing CO2 and heat if it's more energetic, but it's hard to tell exactly how much better.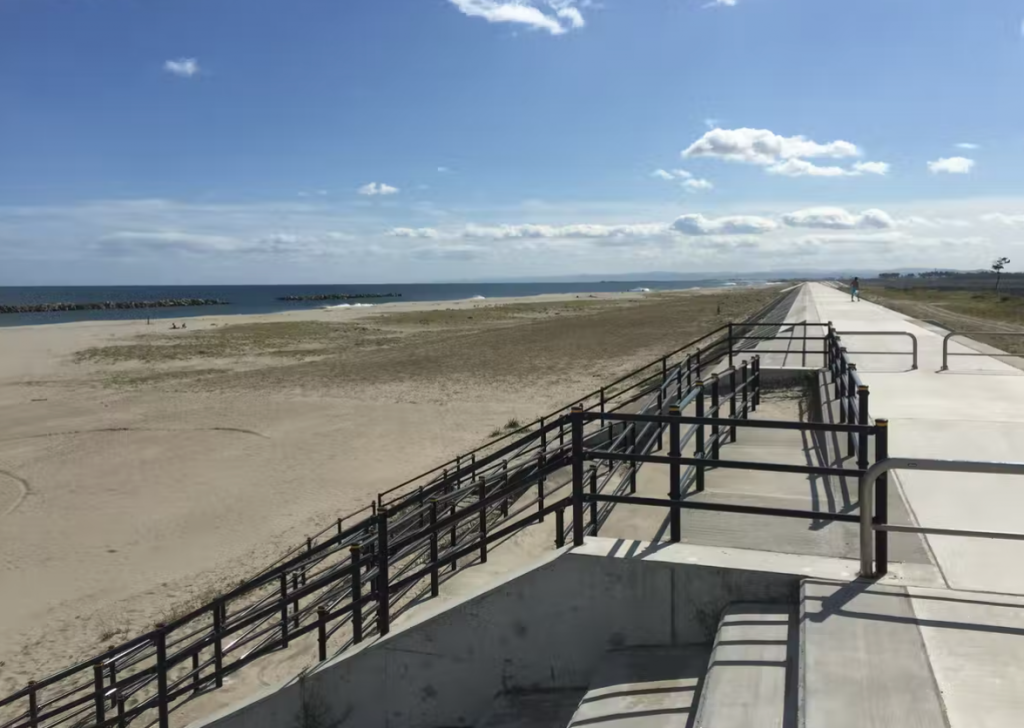 18. Sea Wall Construction Contributes to Climate Change, but Researchers Have a Green Workaround
Paradoxically, sea walls that are designed to protect people from the consequences of global heating also contribute to it. Researchers from the University of East London estimated the emissions involved in creating northeastern Japan's concrete breakwaters at around six million tons of CO₂. Concrete is the most common material for making breakwaters. Cement, the main binder in a concrete mix, is primarily made of clinker – a residue produced by firing limestone and clay in a furnace heated to 14,500°C. Creating that much heat is typically done by burning fossil fuels, thereby emitting greenhouse gasses. One way to reduce concrete's carbon footprint is by replacing cement with recycled industrial waste, such as granulated slag and pulverized ash. These mixes use up to 60% steel furnace waste without the concrete losing its compressive strength, and have a 40% smaller carbon footprint than traditional concrete.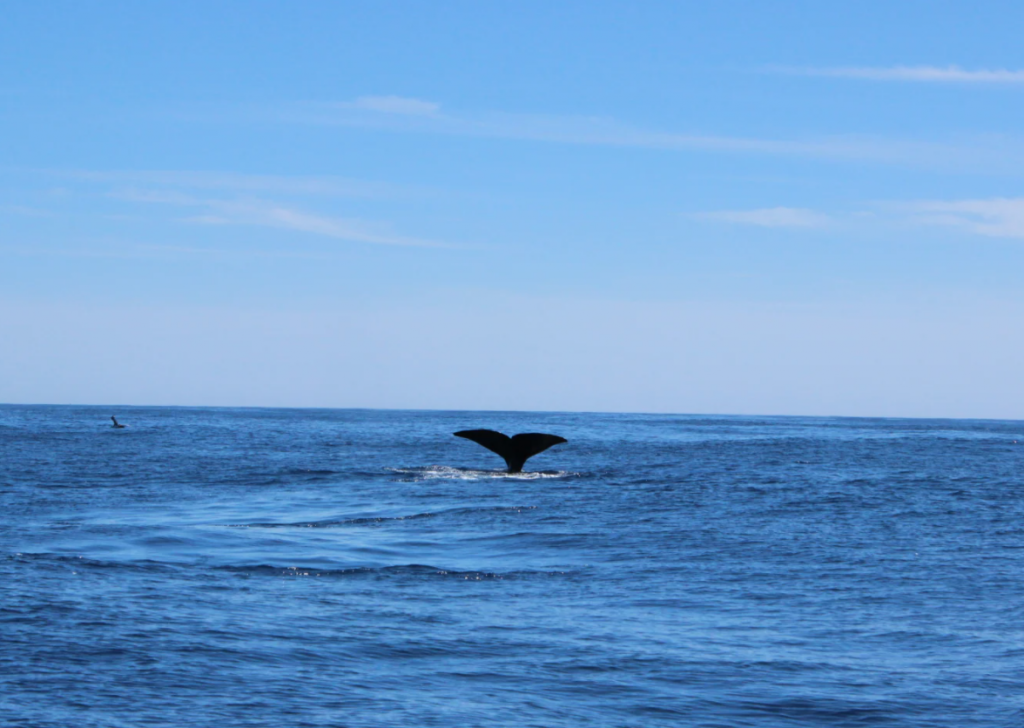 19. Sackville Spur Teams With Life That Could Soon Be Disrupted by New Oil Well
More than 500 kilometers off the coast of Newfoundland and Labrador, the Sackville Spur hosts northern bottlenose whales, dolphins, and seabirds. It could also host the deepest oil production well in Canada's history, Bay du Nord, if the Equinor project gets approved. On March 4, the federal government delayed a decision on the project for 40 days. The abundance of marine life makes the potential of a spill in the area particularly worrisome. Many concerns raised by Fisheries and Oceans Canada (DFO) scientists simply weren't addressed in Equinor's final environmental impact statement. The company doesn't adequately address the effects Bay du Nord would have on marine life in the event of a surface oil spill or underwater blowout — notably, what the release of hydrocarbon gas, particularly methane, would mean for the environment. There would also be impacts from the well's construction and operation.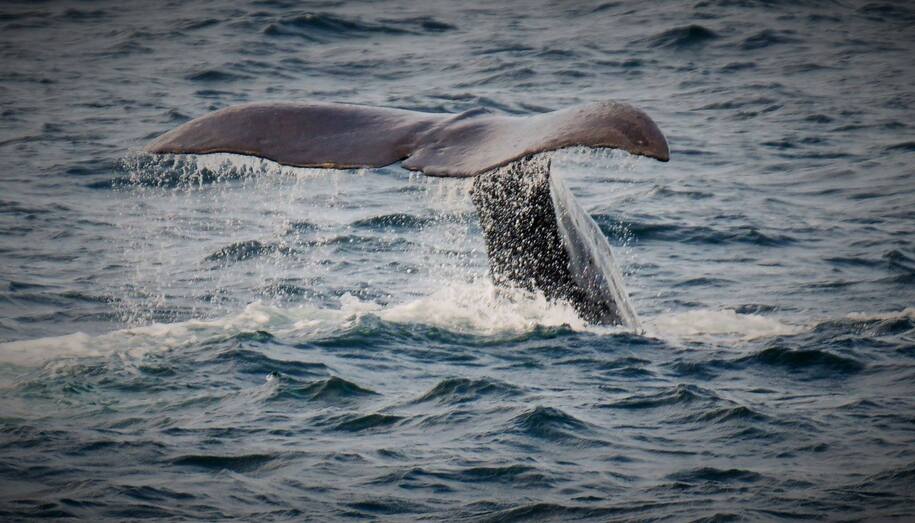 20. Ocean Warming Makes the Water Louder, Impacting Marine Life
According to a new global study that identified future ocean "acoustic hotspots," climate change will significantly alter how sound travels underwater, potentially affecting natural soundscapes and amplifying human-generated noise. The research team used public data to model the future soundscape. The new study predicted that at 50- and 500-meter depths, two hotspots in the Greenland Sea and a stretch of the northern Atlantic Ocean east of Newfoundland would see the biggest alteration. A considerable fraction of marine life depends on sound. Marine mammals in particular exploit sound in all aspects of their life, including feeding and mating. The study explores the impact of climate change in sound propagation by computing the three-dimensional global field of underwater sound speed. It also provides a starting point for policy-oriented research to promote the conservation of marine ecosystems and, in particular, endangered marine mammals.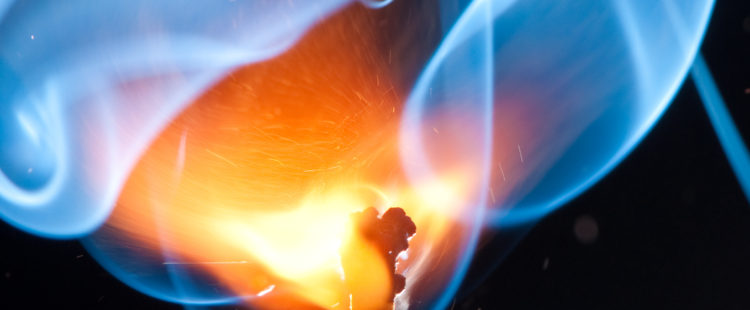 21. Dangerous Flame-Retardants Found in Oceans
Until now, the environmental impact of organophosphate esters (OPEs), flame-retardant substances, has been unclear. But a new review of the literature puts the risks into context. OPEs are in the air, seawater, snow, sediments, and even in marine organisms and mammals in polar regions. The research team managed to prove the occurrence and dispersion of OPEs from inland sources (such as wastewater, surface water, and e-waste) to the coastal environment in Europe, North America, and Asia. Moving air masses and ocean currents transport OPEs from populated and industrialized regions to the open ocean. Elevated concentrations also appear in the Arctic and regions far from shore. Although actual studies on toxicity and health impacts of OPEs in marine organisms are limited, laboratory experiments have proven some OPEs to be neurotoxic and carcinogenic. They can have harmful consequences for genetic constitution, hormonal balance, and reproduction.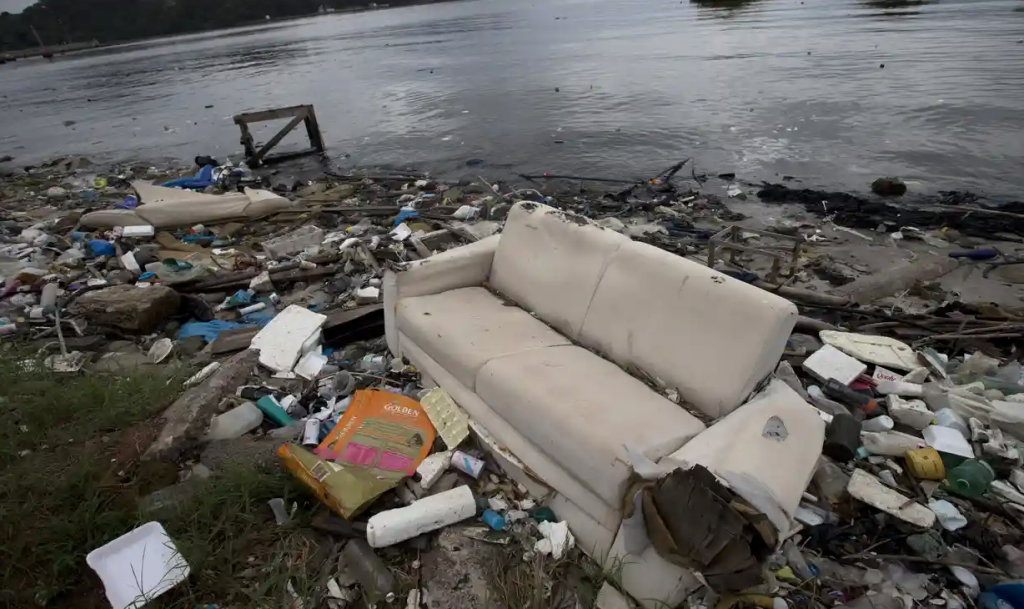 22. Rio Launches Clean-Up of Filthy Bay…Again
In Rio de Janeiro, Guanabara Bay's watershed system has long been a dumping ground for garbage, toxic chemicals, and untreated sewage. But last year, Rio state authorities sold the water and sanitation operating rights for Rio city and 26 other municipalities to Aguas do Rio. The company plans to invest 2.7 billion reais ($570 million) over five years fixing broken waste-treatment systems and cleaning sewage from the bay. Eventually they plan to get the treatment rate to 90%. There's a long history of failed plans to save the bay, including a 1994 project that never connected treatment pipes to residents, and a bankrupt effort for the 2016 Olympics. Biologist Mario Moscatelli says, "This disaster has been created by disorganized urban growth, lack of public-housing policy for the poor, and lack of universal access to the sewage system. And the environment always pays for it."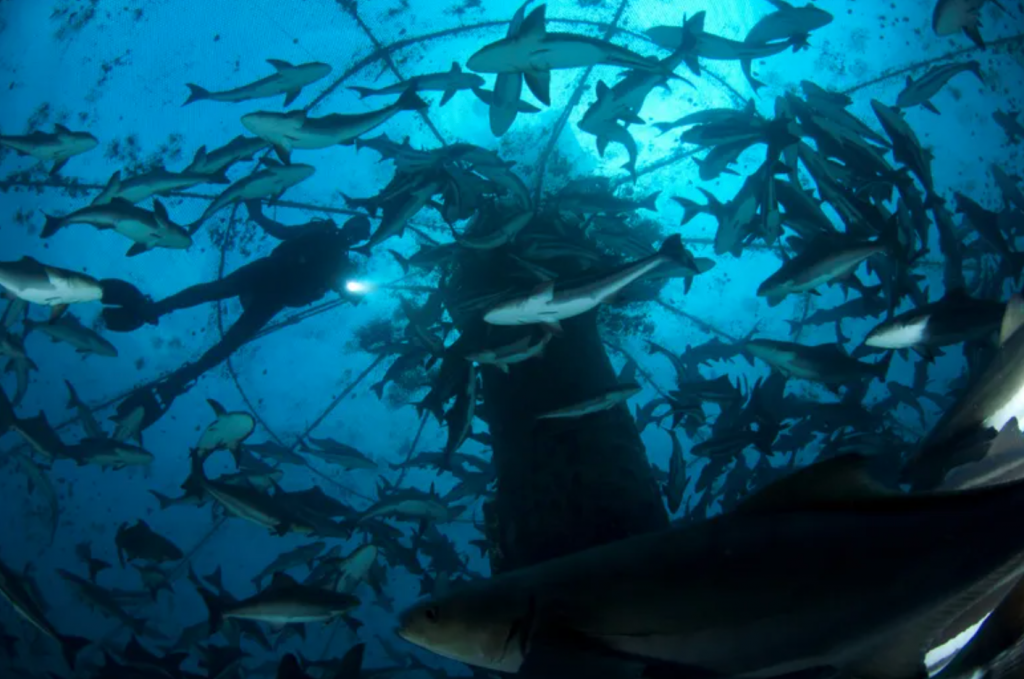 23. Dearth of Data Leaves Blue Finance Lagging
Investors looking to support the blue economy need accurate ocean data to make evidence-based decisions and de-risk their financial offerings, but a lack of reliable data curtails those efforts. Existing ocean data is not always transparent, consistent, or standardized across regions. Furthermore, regulatory frameworks that govern ocean industries are often shaky. Data gaps and lack of governance leave investors wary to give blue industries needed capital to meet their potential. Despite the need for this type of investing, to date, spending on the ocean is inadequate. Of the 17 Sustainable Development Goals, SDG 14 (life underwater) is the least-funded. It needs $175 billion a year to meet its 10 outcome targets, but only $25 billion is being spent, and only 8% of the current investment comes from the private sector. Blue finance needs to become more attractive to the private sector to gain traction.
24. Salmon Travel Deep Into the Pacific, but as It Warms, Many Don't Come Back, Scientists Find
Scientists from the largest salmon research expedition in the North Pacific hope to map where salmon from different rivers spend their winter months and detect signs of competition between salmon species following marine heat waves. With these expeditions, scientists hope to explain how salmon will survive in a warming Pacific. Salmon in the Pacific Ocean face dramatically different fates from one river system to the next. As the planet warms, scientists say changes in ocean conditions are helping drive wild swings and collapses of key stocks. The pressures salmon face in their home rivers, and their experience in coastal waters, are well documented. But less is known about what they endure on the high seas. There some species of salmon spend several years before returning to spawn — and where many are dying as marine heat waves driven by climate change alter their ecosystem.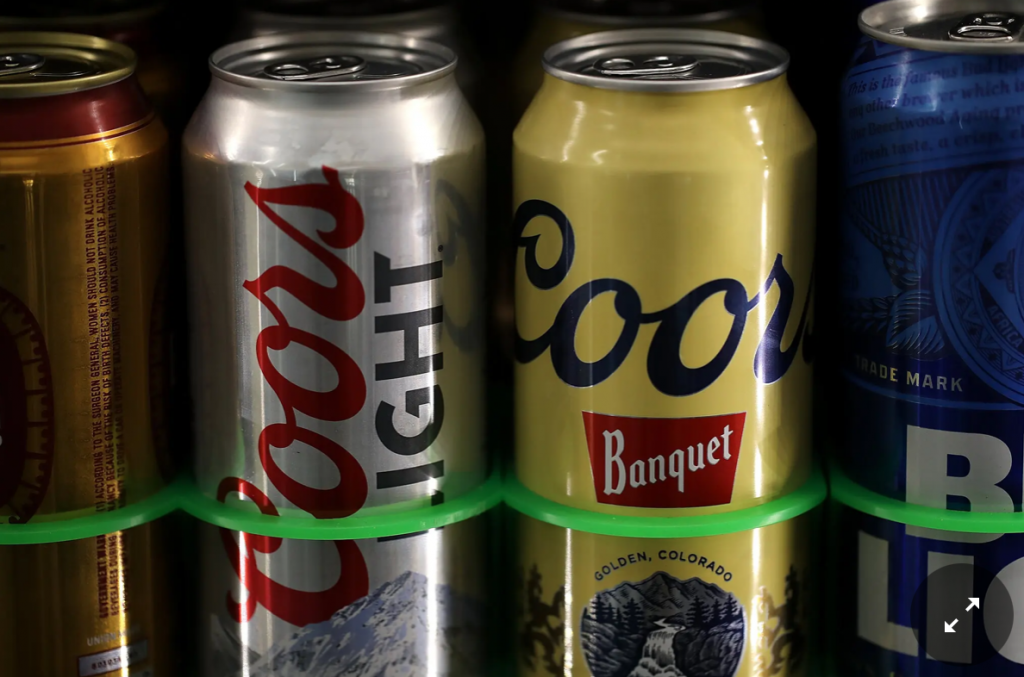 25. Soda and Beer Companies Are Ditching Plastic Six-Pack Rings
The plastic rings ubiquitous with six-packs of beer and soda are gradually getting phased out as companies switch to greener packaging. The changes are taking different forms — from cardboard to six-pack rings made with leftover barley straw. Since the 1980s, environmentalists have warned that discarded plastic is building up in landfills and flowing into oceans. Plastic pollutes all major ocean basins, and an estimated four million to 12 million metric tons of plastic waste entered marine environments in 2010 alone. Plastic rings can entangle sea animals, and animals also ingest them. While cutting up the plastic rings became a popular way to prevent the creatures from getting ensnared, it also posed issues for companies trying to recycle. Some experts say that simply switching to different packaging material could be the wrong solution or not enough, and that more plastic needs to be recycled and remade.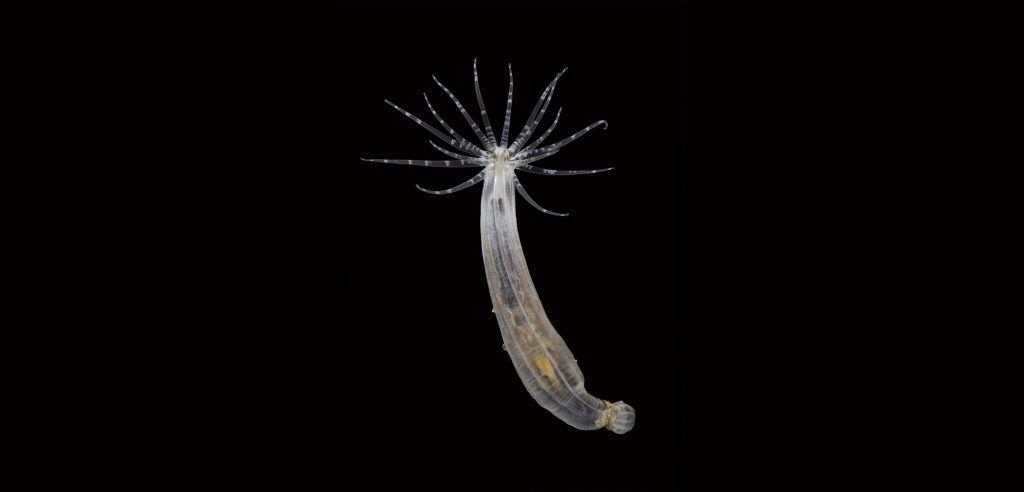 26. Starlet Sea Anemone Shows How Extensive Effects of Common Pollutants Can Be
In addition to harming people, pollutants like nitrate and phthalates can devastate aquatic animals. A new study demonstrates the extensive damage. In laboratory tests, biologist Karen Echeverri and her colleagues showed these pollutants can affect everything from an animal's overall body development to the makeup of its microbiome. Their study showed that all of these consequences can afflict one organism: the starlet sea anemone. Native to salt marshes on North America's Atlantic coast, starlet sea anemones aren't much bigger than a grain of rice and look like a tube with spaghetti on top. The researchers found that the anemones exposed to polluted water didn't eat, were smaller, lacked some tentacles, and had fewer stingers. It will take further investigation to explain precisely how all of these changes occur, but the research shows the importance of protecting water from pollutants, especially in salt marshes.
/