Ocean Conference Sees $16 Billion in Pledges for Marine Health, Leader of Seabed Authority Sparks Concerns About Conflicts of Interest, Major Shipping Company Will No Longer Take Western Plastic Waste, and more
April 22, 2022 – We gather news: You stay informed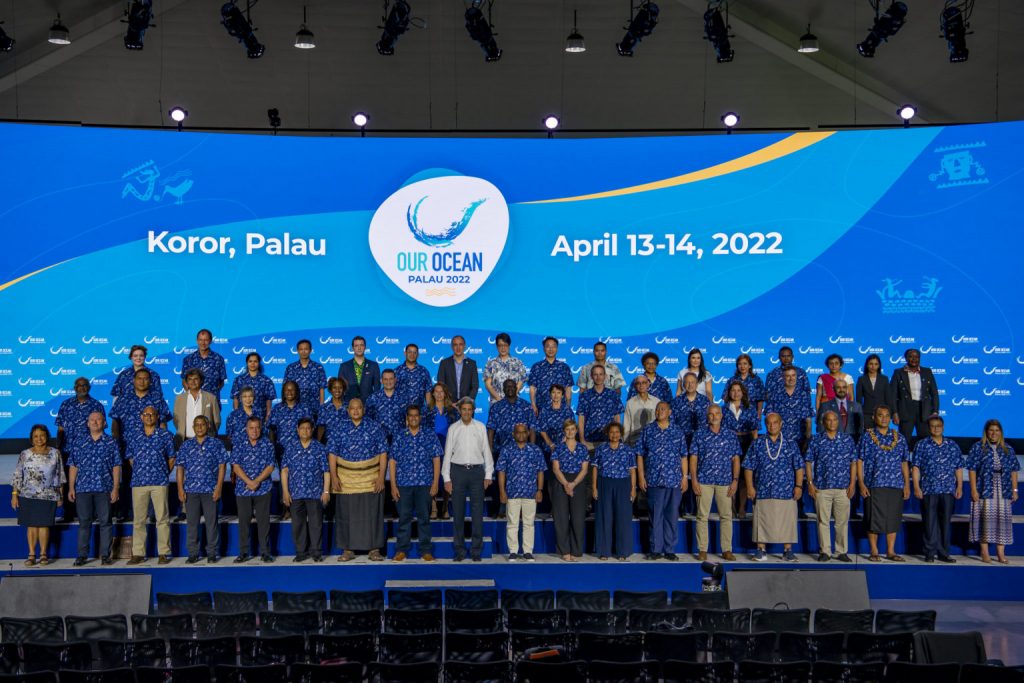 1. Oceans Conference Comes Up With $16 Billion in Pledges to Safeguard Marine Health
The seventh Our Ocean Conference (OOC) recently took place in Palau. The setting in a small island developing state underscored the crucial role and leadership of Indigenous peoples and local communities in tackling the climate change and ocean crises. Representatives of governments, the private sector, and other organizations made commitments worth more than $16 billion toward improving the health of the world's oceans. Discussions focused around the importance of ocean-based climate solutions and the linkage between healthy oceans and healthy communities. The annual conference is intended to mobilize support and funding for ocean initiatives to address the world's most pressing ocean issues and is a key event for leaders to ensure global ocean commitments are upheld and backed by robust financing. To date, the seven OOC events have accrued commitments worth more than $108 billion and protected at least 5 million square miles of ocean.
Thank you for your generous gift that will help us continue the production of this weekly, free publication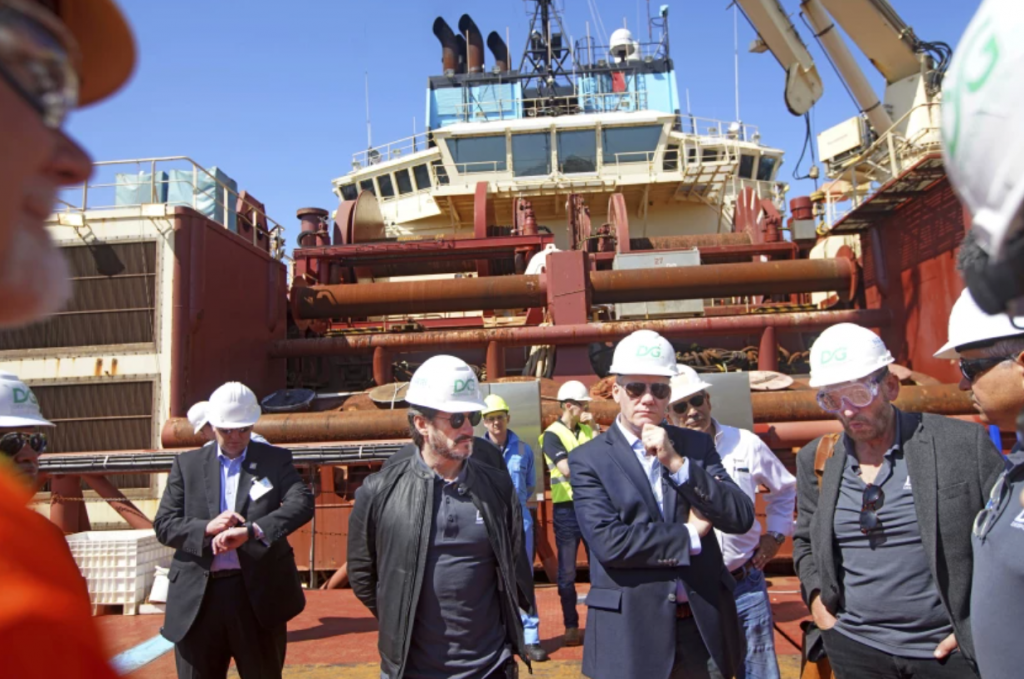 2. A Gold Rush in the Deep Sea Raises Questions About the Authority Charged With Protecting It
The secretary-general of the International Seabed Authority (ISA), the United Nations-affiliated organization responsible for regulating ocean mining companies and preserving the deep sea, has raised questions about a conflict of interest by appearing in a promotional video for a seabed mining company. In a 2018 promotional video for DeepGreen Metals, Michael Lodge said that his agency was on board with the company's quest, having greenlighted a 15-year "exploration" contract. As the ISA drafts regulations controlling mining the seabed, documents point to a closeness with mining companies unusual in environmental regulation. Much of the ISA's key work is conducted away from its members, nine of whom have expressed concern that the authority isn't requiring mining contractors to do enough environmental assessment. The organization is accused by some nongovernmental organizations and some of its own former employees of being too accommodating to the companies it regulates.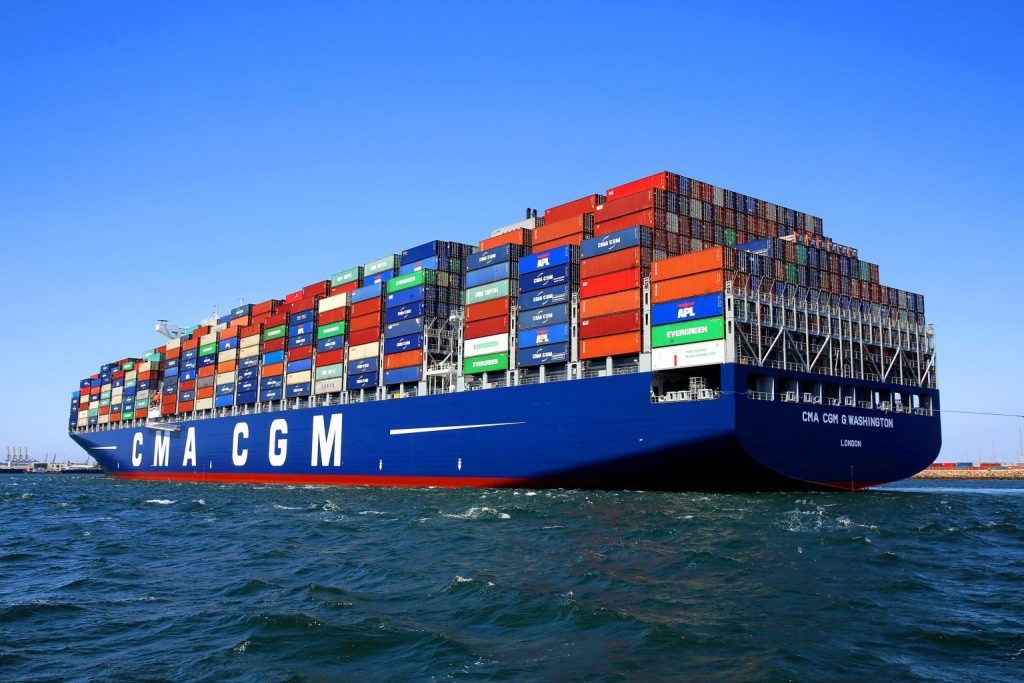 3. Another Big Shipping Line Refuses to Export the West's Plastic Waste
The world's third largest shipping line, CMA CGM, no longer accepts deliveries of scrap plastic on any ships. The ban is a milestone in a global backlash against wealthy nations—especially the US—dumping plastic waste in China and Southeast Asia. China began limiting plastic imports in 2017. Other southeast Asian countries followed suit, and today US plastic exports are down 70%. ​​As China and its neighbors began limiting plastic imports, shipping lines became wary of accepting scrap plastic cargo. Receiving countries might refuse to accept the deliveries, forcing shipping lines to dump the cargo or carry it back where it came from. Most of the largest shipping lines stopped taking plastic shipments to China in 2020. CMA CGM is going a step further by rejecting all plastic shipments. That leaves few companies willing to ship plastic waste, and even fewer countries that accept it in bulk.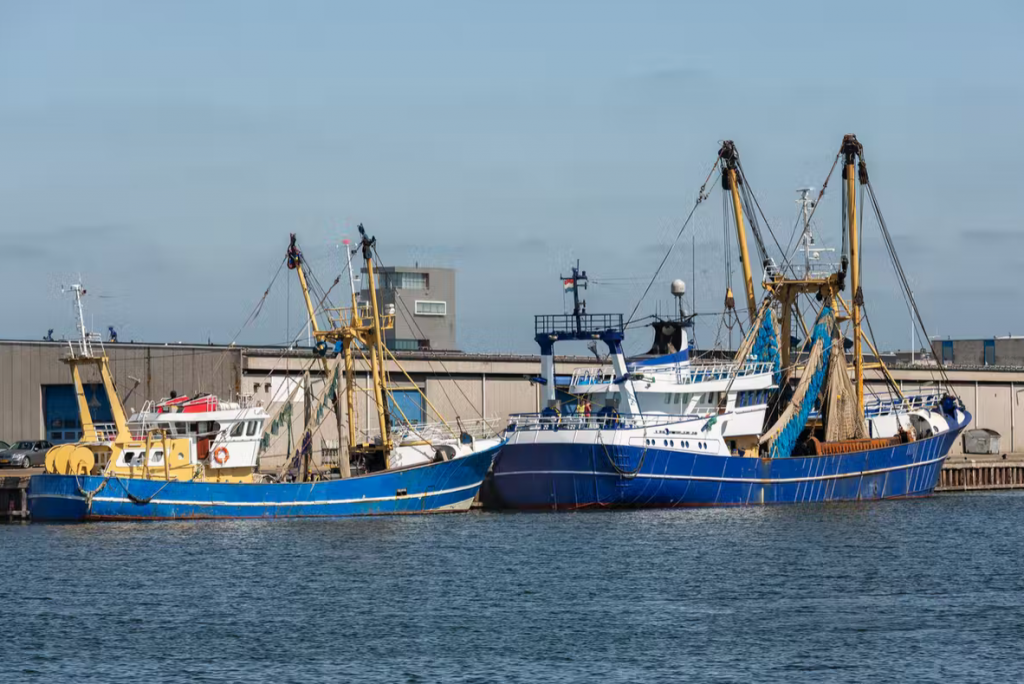 4. Climate Change Could Significantly Impact Commercial Fishing, Study Says
Fish such as cod, anchovy, and sardines could decline in the future as climate change forces marine species to find survivable ocean temperatures and disrupts predator-prey relationships, according to a new study. Marine species require certain temperatures to survive and reproduce, and they also need to eat. Researchers evaluated the relationship between survivable ocean temperatures and species' need to find prey. They found that climate change could dramatically reshuffle marine food webs, and that predator-prey interactions could prevent marine species from keeping up with the temperatures they need to flourish. The result is fewer productive species that can then be caught by fisheries and feed the world. Conflicts over fisheries have already broken out as fish move across boundaries. Climate change and decreasing fish abundance have affected where fishers fish, leading to what has been dubbed the "global fish wars."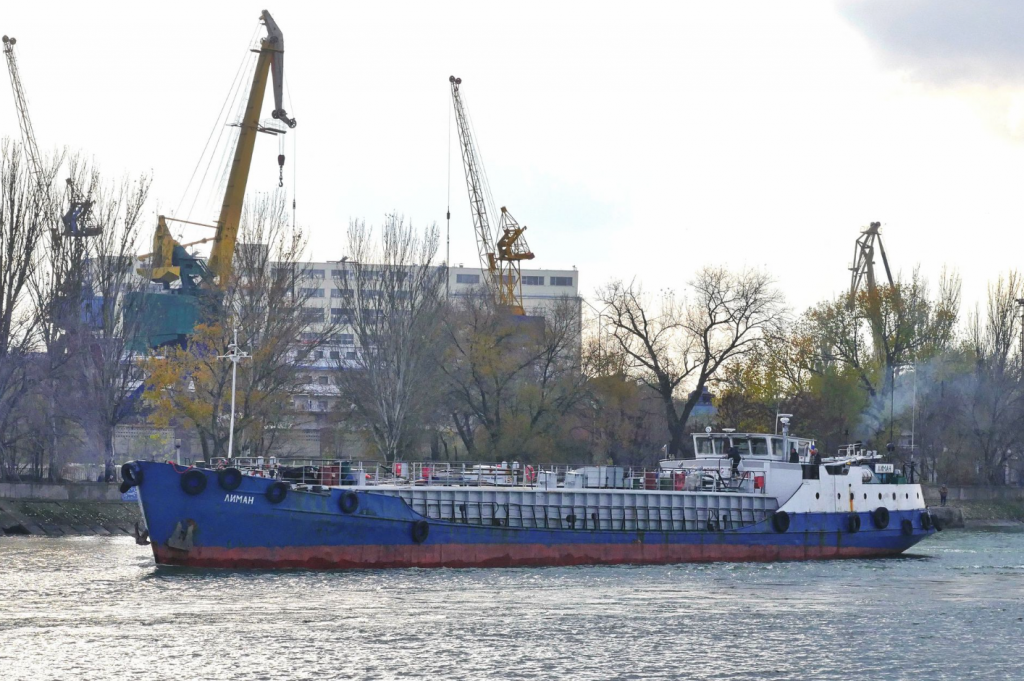 5. Fuel Ship Sinks Off Tunisia, Posing Environmental Threat
Tunisian authorities have intensified efforts to avoid an environmental disaster after a merchant fuel ship carrying one thousand tons of fuel sank off the coast of Gabes on April 15. The Tunisian navy had rescued all seven crew members from the ship, which was heading from Equatorial Guinea to Malta. The cause of the incident was bad weather, the environment ministry said, adding that water seeped into the ship, reaching a height of two meters. Authorities were working to avoid an environmental disaster and reduce any impact, the ministry said in a statement. It said barriers would be set up to limit the spread of fuel and cordon off the ship, before suctioning the spillage. The coast of Gabes has suffered major pollution for years, with environmental organizations saying industrial plants in the area have been dumping waste directly into the sea.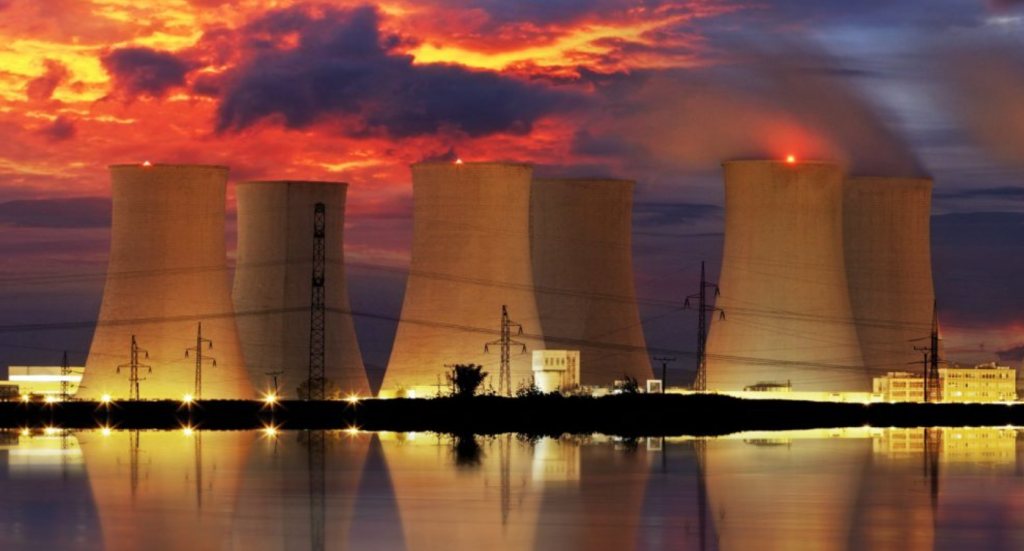 6. Japan Nuclear Power Plant Still Plans to Dump Radioactive Waste Water into Sea Despite Major Pushback
Japan is planning to discharge radioactive wastewater from the Fukushima Daiichi nuclear power plant into the sea despite major concerns for marine life and water pollution. At the end of 2021, Tokyo Electric Power Company, the nuclear plant's operator, submitted a detailed plan to discharge the toxic water. If approved, it is set to begin in the spring of 2023. Many throughout Japan and South Korea have held protests to fight against the decision. South Korea has banned imports of marine products caught in the Japanese waters near the Fukushima plant. "Given the interconnectedness of the world waterways and food systems, the move by Japan could see millions of people in faraway spaces, including Kenya, affected," said Cavince Adhere, a Kenya-based international relations scholar. "Japan is exposing the world to multiple and far-reaching consequences with the nuclear discharge," he continued.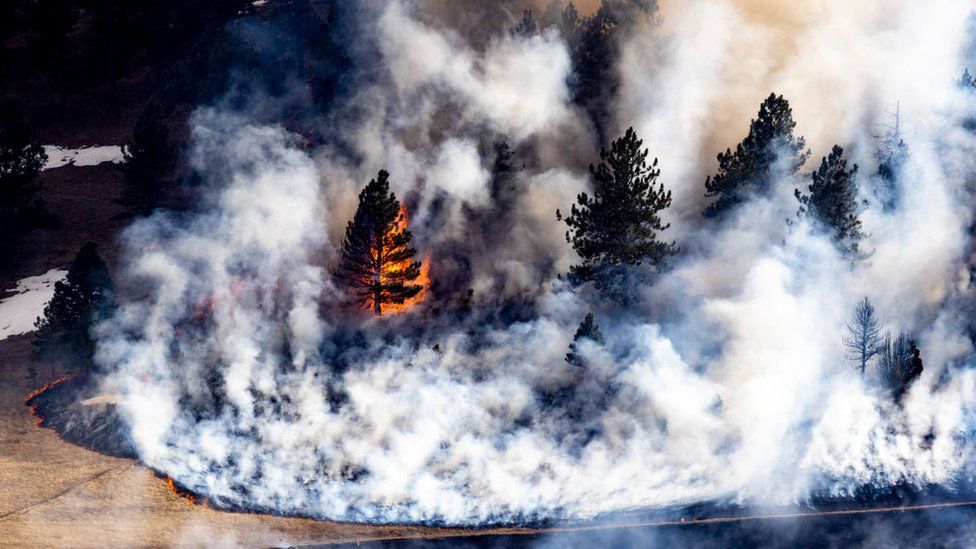 7. Key UN Finding About Climate Change Widely Misinterpreted
A key finding in the latest IPCC climate report has been widely misinterpreted, according to scientists involved in the study. Researchers wrote that greenhouse gasses are projected to peak "at the latest before 2025," implying that carbon could increase for another three years, and the world could still avoid dangerous warming. But scientists say that's incorrect, and that emissions need to fall immediately. The confusion is due in part to climate models that project temperatures in five-year blocks, so 2025 follows 2020 for example, without reference to the years in between. "Because models work on 5-year increments, we can't derive statements with higher precision," said Dr. Joeri Rogelj, an IPCC lead author. "But when you look at the scientific data supporting this headline, it becomes immediately clear that any scenario in line with 1.5C drops emissions from 2020 to 2025."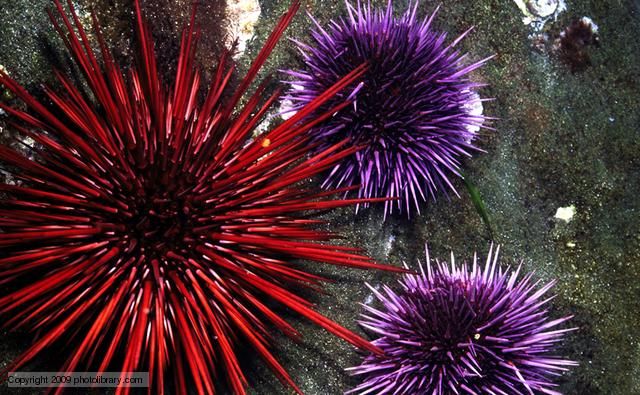 8. Concerned Scientists Probe Sea Urchin Deaths in Caribbean
Sea urchins are dying across the Caribbean at a pace scientists say could rival a mass die-off that last occurred in 1983, alarming many who warn the trend could further decimate already frail coral reefs in the region. Government officials are receiving a growing number of reports about dying sea urchins from islands including Antigua, Jamaica, the US Virgin Islands, and Cozumel in Mexico. ​​At first, the mortality event was linked only to black sea urchins. But two other species have since been affected. The deaths are concerning because sea urchins remove macro algae from coral reefs and clear space for baby sea corals to attach. While macro algae are an important source of food and shelter for some fish, too many of them can degrade coral reefs that are under stress by warmer-than-average ocean temperatures and a disease known as stony coral tissue loss.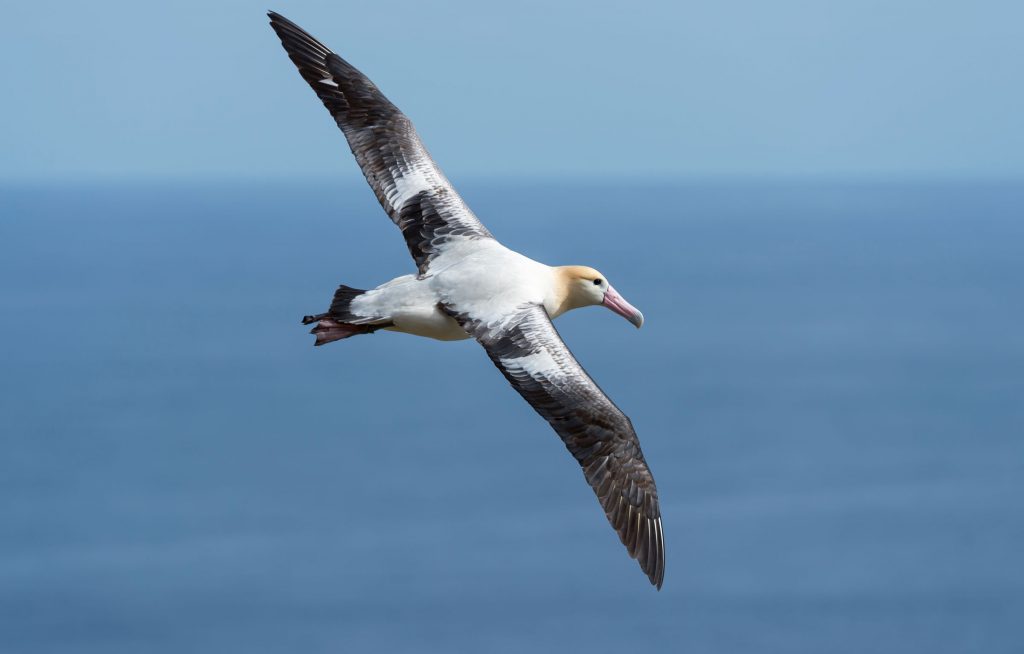 9. Research Reveals Human-Driven Changes to Distinctive Foraging Patterns in North Pacific Ocean
An international team of researchers has identified long-term patterns in the behavior of the short-tailed albatross in the North Pacific Ocean. Their findings show long-term patterns in foraging behavior for the short-tailed albatross for the first time and demonstrate how individual birds foraged the same hyper-localized sites for thousands of years in spite of the species' huge potential foraging range across thousands of miles of Pacific coastline and open ocean. ​​This behavior, long-term individual foraging site fidelity (LT-IFSF), can pose significant risks for animals who specialize in areas that may be impacted by human activity. But, crucially, as this behavior is no longer observed among these birds, the findings show this foraging in specific locations disappeared after the birds were hunted to near extinction in the 1880s, indicating it could depend on population numbers. As the populations recover, we could see the foraging behavior reappear.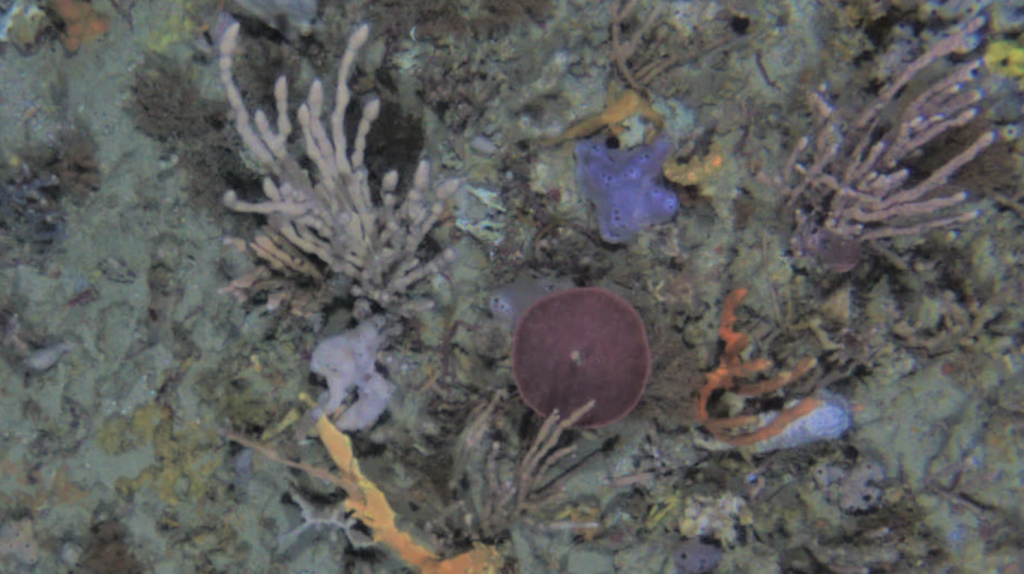 10. Bleached Sea Sponges Found in Deeper Reefs Off Tasmania
A study by the Institute for Marine and Antarctic Studies (IMAS) has found bleaching in sea sponges for the first time in Tasmanian waters, and scientists fear it could be another sign we are reaching a tipping point in the warming of the Earth. Reports of marine die-offs and bleaching are common in coral reefs and other shallow ecosystems, but evidence of bleaching in deeper temperate waters off Tasmania's east coast has just been discovered. Between shallow, well-lit waters and dark, deeper parts of the ocean, marine researchers have found bleaching in the mesophotic zone. The zone is home to thriving communities of coral, sponges, and red algae and is vital to the ecology of marine life. "What [the study] is telling us is that this warming climate that we're seeing in-shore is also found further across the continental shelf," said IMAS professor Neville Barrett.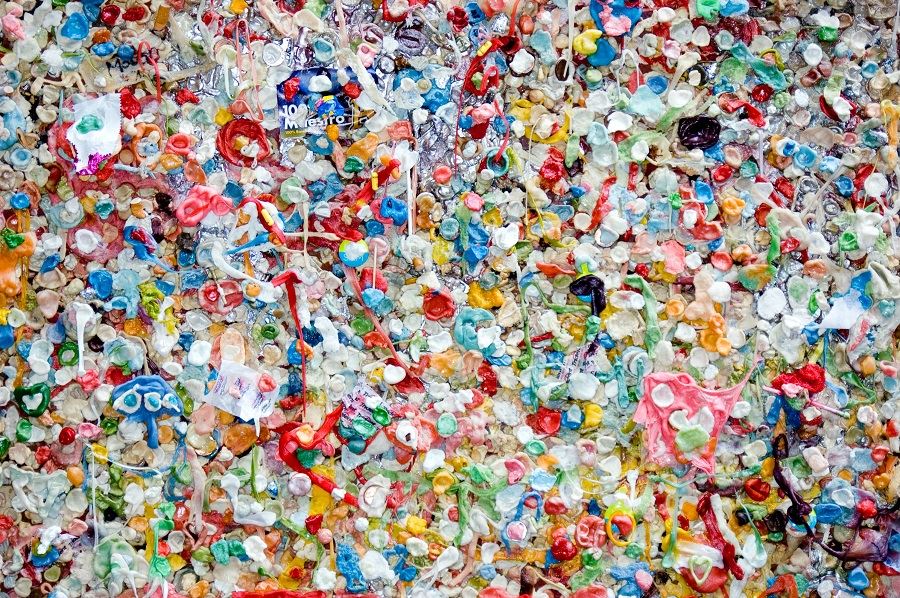 11. Investors Fight Against Plastic Packaging
On average, packaging accounts for 5% of the energy used in the lifecycle of a food product, making it a significant source of greenhouse gas emissions. Investors in the current proxy voting season, in which shareholders vote on how their companies are run, are pushing companies to rethink packaging. "Already, proxy voting has had an impact on the way companies reduce reliance on plastic packaging," says Conrad MacKerron of As You Sow, an investor advocacy firm. During the current proxy season, many shareholders are offering high levels of support to shareholder proposals, most notably at Jack in the Box, where more than 95% of investors supported the company accelerating its move to sustainable packaging. If shareholder pressure is not enough incentive to change, companies might soon not have much of a choice, as governments have started banning or taxing certain types of plastics and packaging.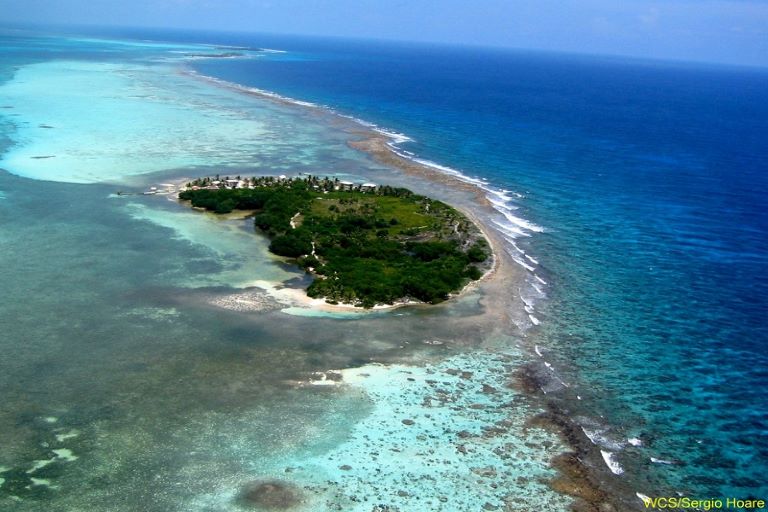 12. Belize's Glover Reef Illustrates How a Marine Protected Area Can Still Accommodate Traditional Fishing
In Belize, the coral atoll Glover's Reef is an important conservation site, home to hundreds of species of marine life — and traditionally a popular spot for local fishermen. The marine protected area has a multi-use zone that allows fishermen to work while protecting biodiversity. Some shark populations have declined in recent years despite careful management by the Belize fisheries department, possibly due to legal fishing on the edges of the protected area. There has also been some illegal activity, often at night when regulations are harder to enforce. Still, the site is a model of balancing conservation and traditional fishing. Together with the Wildlife Conservation Society, the Belize Fisheries Department is able to manage access to the reef with drones as well as manned patrols. The department also partners with community-based organizations and nongovernmental organizations to explore reef management beyond relying on the government.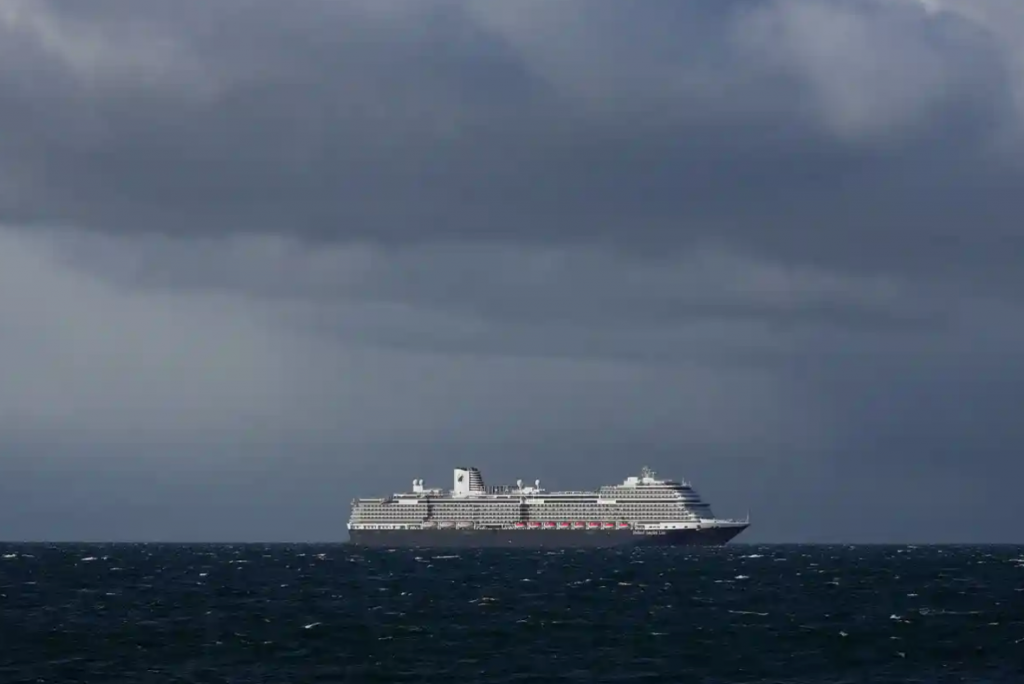 13. Cruise Ships Chart Return to Australia Amid Emissions Concerns
Australia's cruise industry is roaring back to life after a two-year pause prompted by the pandemic. Under the Port Authority of New South Wales (NSW)'s expansion plans, there are no restrictions on how many ships can visit. Queensland's new Brisbane International Cruise Terminal will soon open for 140 visits a year. The scale of this return has raised questions about sustainability. The Port Authority of NSW announced it will install a $60m ship-to-shore power system at the White Bay terminal in Sydney Harbor. The system, operational by 2024, is expected to be powered entirely by renewable energy, stopping 14,000 tons of CO2 from entering the atmosphere yearly. But other communities worry about the return of the industry. The pandemic pause was a rare opportunity for change, says sustainable tourism professor Susanne Becken: "The question is: are they willing?"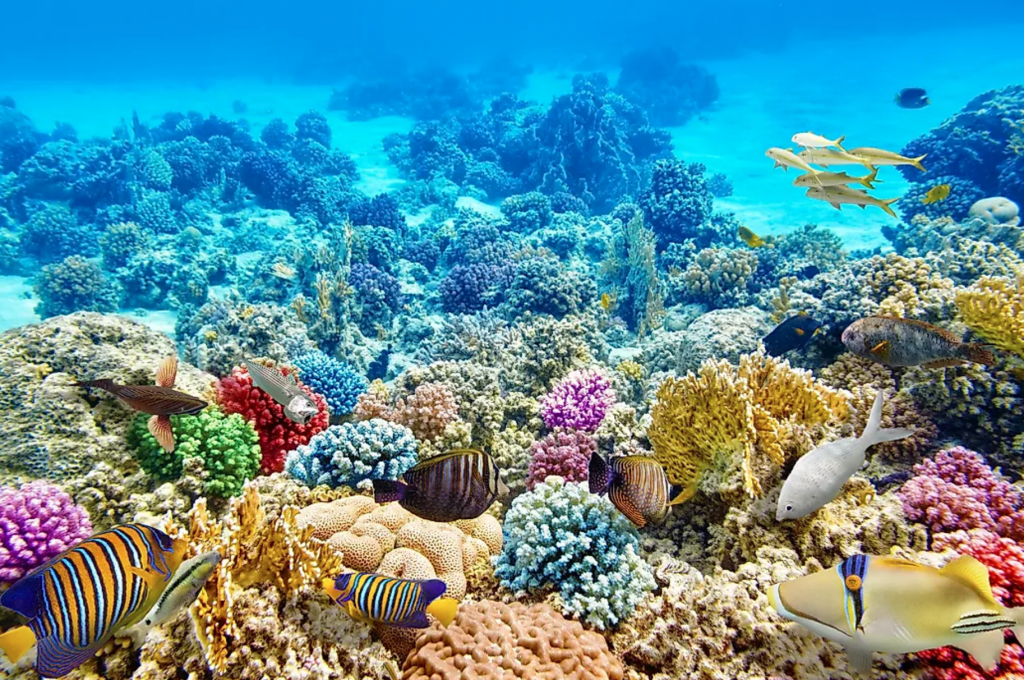 14. New Reef Monitoring Tool Allows Scientists to Rapidly Extract, Share Data Anywhere in the World
Reef scientists across the Pacific have worked together to create a digital tool that uses machine learning and advanced analysis to rapidly extract and share data from images of coral reefs anywhere in the world. ReefCloud is an open-access platform designed to allow the world's coral reef monitoring community to work together. It standardizes data collected from around the world, analyzing coral reef composition with 80-90% accuracy. Palau Minister of Agriculture, Fisheries, and Environment Steven Victor said ReefCloud was an innovative tool that would enable the Pacific to work together toward the shared goals of development and protection of natural resources. Fijian Minister for Agriculture, Waterways, and Environment Dr. Mahendra Reddy said "Averting crisis depends on our collaborative effort and coordination amongst regional and international partners with government, non-government institutions, and coral reef scientists who advance science-based technologies such as ReefCloud."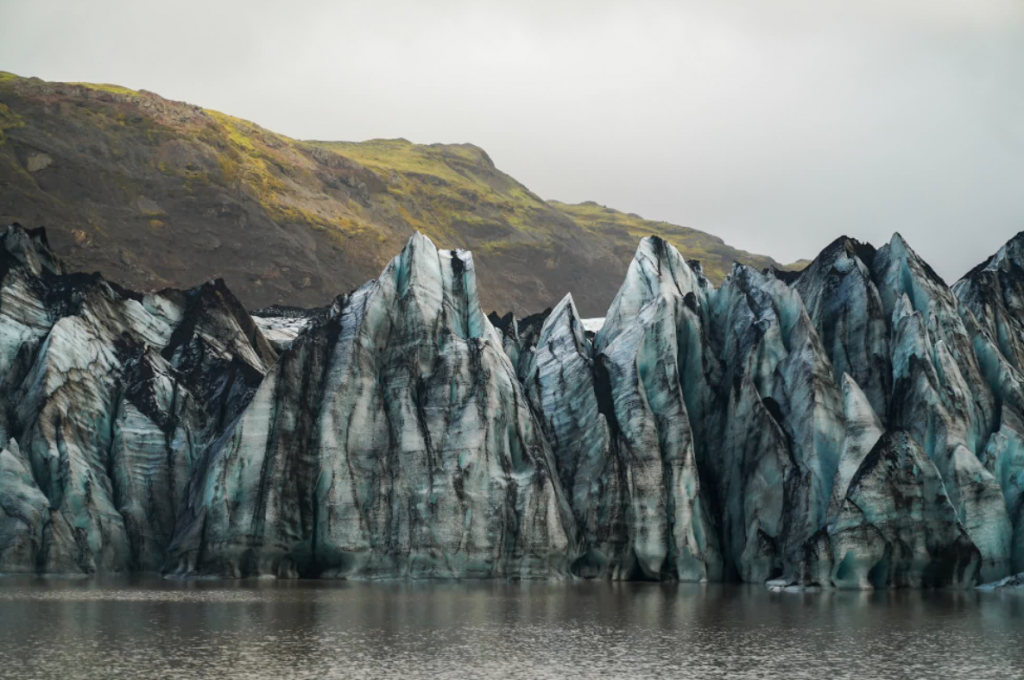 15. As Sea Levels Rise, Iceland's Waters Are Falling — and Flowing to the Other Side of the Planet
As much of the world worries about sea levels rising and swallowing up land, Iceland has the opposite problem — the sea level is falling. Sea lagoons are becoming shallower and harder to navigate. The tides come in and out with less force than they used to. Around a tenth of the country is covered by glaciers. But the Arctic is experiencing the most dramatic temperature rise in the world, and as a result, Iceland is now losing around 10 billion tons of ice each year. "The ice sheet is so heavy that it pulls the ocean towards it, due to gravity. But if the ice sheet melts away, this attraction starts weakening and the water moves away," said Thomas Frederikse, a postdoctoral fellow at the NASA Jet Propulsion Laboratory. "The further away you are from the ice sheet, the more water you get."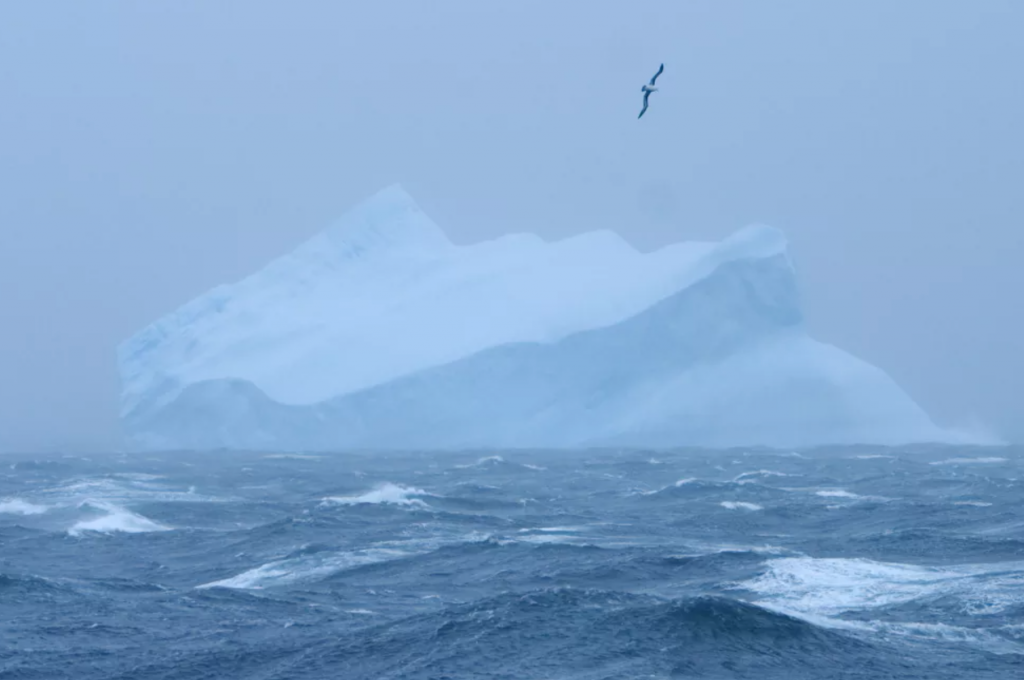 16. Ozone May Be Weakening an Important Cooling Mechanism – Heating the Planet More Than We Realize
Changes in ozone levels in the upper and lower atmosphere are responsible for nearly a third of the warming seen in ocean waters bordering Antarctica in the second half of the twentieth century, according to a new study. The Southern Ocean's deep and rapid warming affects its role as one of the primary regions for absorbing excess heat as the planet warms. The majority of this warming resulted from ozone increases in the lower atmosphere. Ozone is already hazardous as a pollutant, but the research shows it may also play a significant role in driving climate change in the coming years. Changes in ozone concentrations in the atmosphere affect westerly winds in the Southern Hemisphere as well as causing contrasting levels of salt and temperature close to the surface in the Southern Ocean. Both affect ocean currents in distinct ways, thereby affecting ocean heat uptake.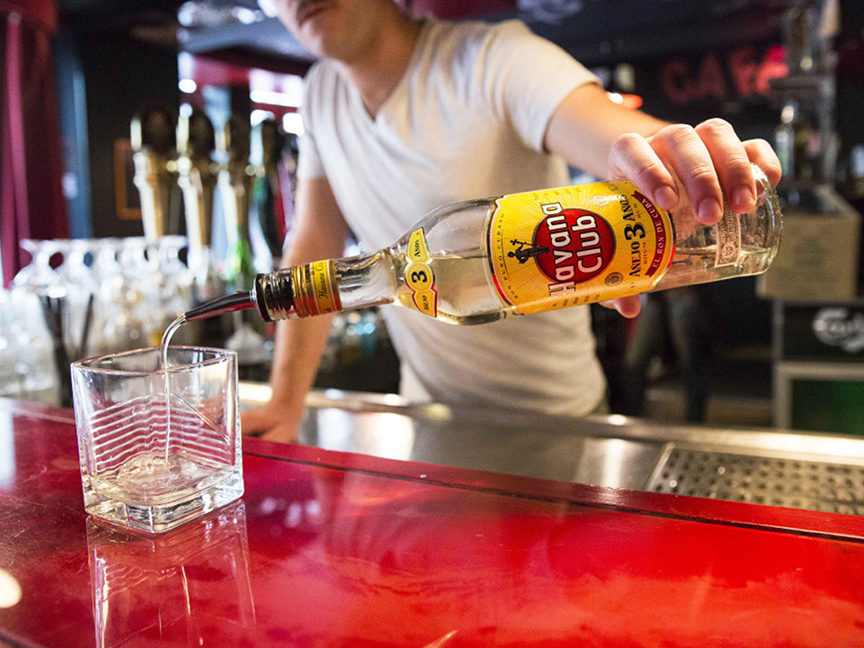 17. A New Way to Ship Alcohol Could Eliminate Single-Use Bottles
One of the easiest and most cost-effective ways to cut emissions, energy, and consumption of raw materials in the beverage industry is to rethink the way drinks are packaged and transported. Singapore-based EcoSpirits has changed the way they ship and sell alcohol, eliminating an average of 60% to 90% of the CO2 associated with the traditional packaging and distribution of premium spirits. The producer transports the liquid in bulk. Once it reaches the local market, the drinks are decanted into smaller, reusable containers called ecoTotes that are sent to the venue, such as a bar or a hotel. There the drink is put into the bottles that consumers are used to, or dispensed directly into a glass via tap. The empty containers are returned to the processing plant for refilling. EcoSpirits estimates each ecoTote could eliminate about 1,000 single-use glass bottles over its lifetime.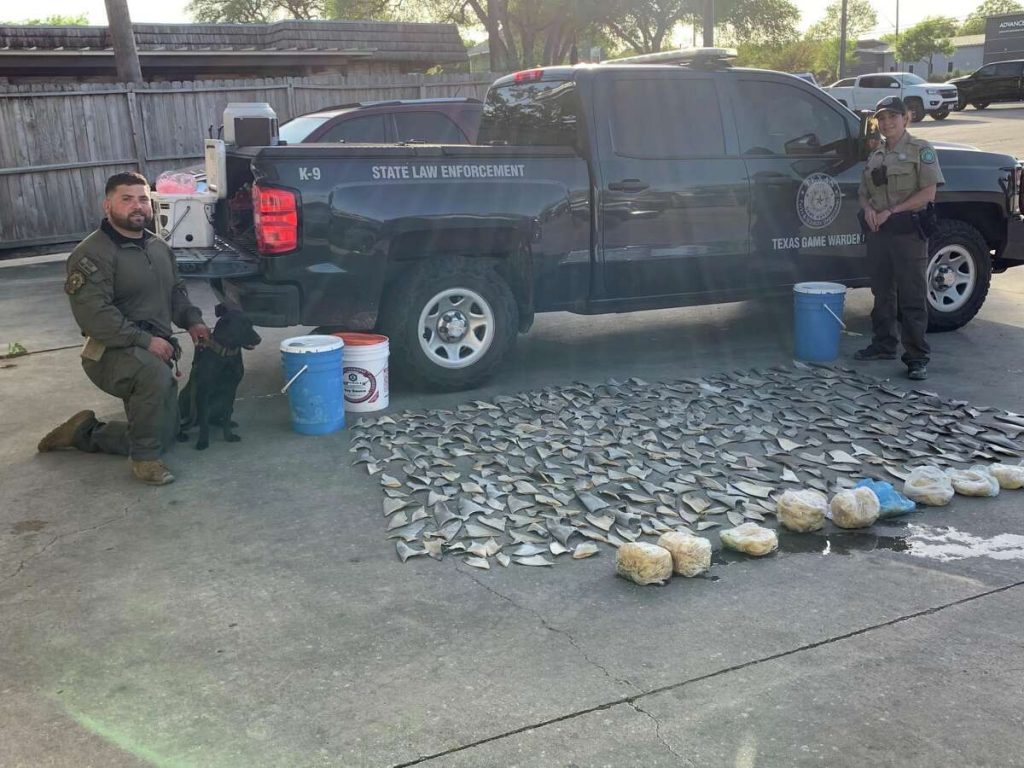 18. 381 Shark Fins Discovered at San Antonio Seafood Restaurant
Texas Game Wardens discovered a large number of shark fins at a San Antonio seafood establishment during a routine inspection. They found 381 whole shark fins, along with 29.2 pounds of frozen shark fins, inside the restaurant's commercial freezer during a routine inspection to "determine the source of aquatic resources" for the restaurant. In June 2015, Governor Greg Abbott signed a bill into law that made the sale, trade, purchase, and transportation of shark fins in Texas illegal, punishable with up to 180 days in county jail and/or up to a $2,000 fine. Aquarist Krissy Podczerwinski said the small size of the fins found was concerning. "Sharks do not reach reproduction until very late in life, so they have to wait about 10 or more years," Podczerwinski said. "So, that's why it's so important to have these sharks reproducing and growing up."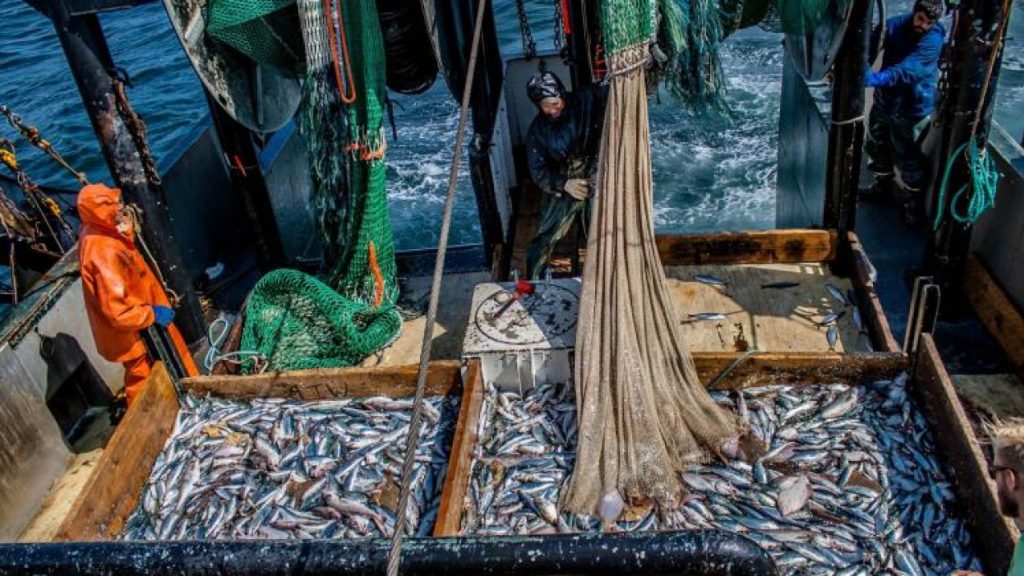 19. NOAA Showcases New Mapping Tool for Marine Species
NOAA Fisheries is launching a new tool to better track the location and movement of marine fish in US waters. The Distribution Mapping and Analysis Portal reveals that the ranges of many marine species are shifting in response to changing ocean conditions. The portal displays data from NOAA Fisheries bottom trawl surveys and includes a map viewer and graphing capabilities for over 800 marine fish and invertebrate species. Understanding how species are distributed, and the factors driving patterns, are important for species conservation and management. "This is one of the most important actions NOAA Fisheries has taken to move toward climate-ready fisheries management," said Janet Coit, assistant administrator for NOAA Fisheries. "Changes in species distributions are already having significant impacts on key management decisions such as allocations and spatial closures." These impacts will increase with changes in the planet's climate and ocean systems.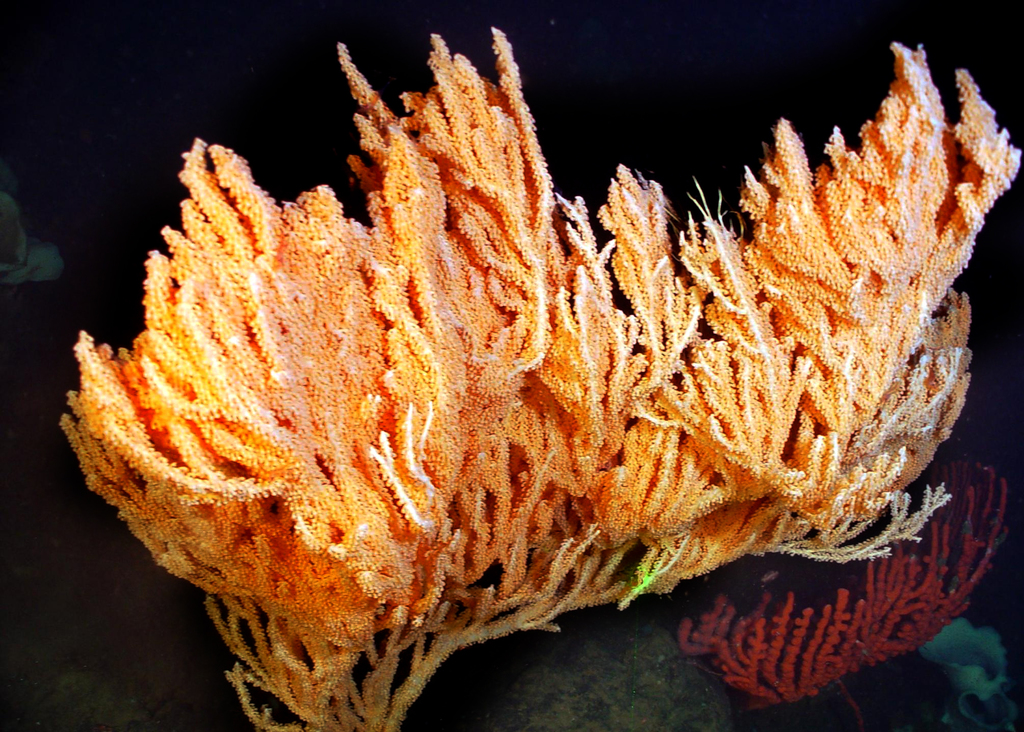 20. Rare Cold-Water Coral Garden in Peril on British Columbia Coast
A remarkable coral garden tucked away in a remote inlet on British Columbia's wild central coast is in danger unless the Canadian federal government takes immediate steps to save it from destruction before prawn fishing season gets underway, conservationists say. Heavy prawn traps and ropes, which make contact with the seabed, are particularly destructive to the delicate red tree corals, or Primnoa pacifica, in a unique area in the center of Knight Inlet. The bright orange coral fans in the relatively shallow waters of the Hoeya Head Sill are unusually large — stretching nearly two meters across and 1.5 meters high. The large, intricate-fingered corals may take as long as a century to form, but can be destroyed in a moment from contact with fishing gear or anchors. Despite appeals, a moratorium on commercial fishing in the area has not materialized.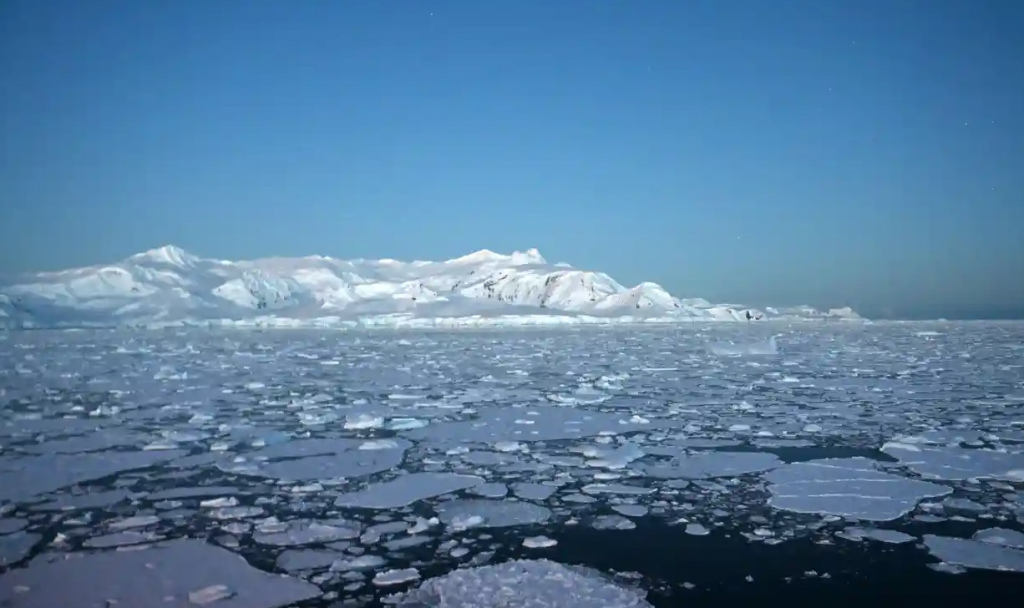 21. Scientists Find No Glacial Fertilization Effect in the Antarctic Ocean
Changes in the concentration of atmospheric CO2 are considered to be the main cause of past and future climate change. A long-standing debate centers on whether the roughly 30% lower CO2 content of the ice-age atmosphere was caused by iron fertilization. An international research team used deep-sea sediment cores to investigate whether iron-rich dust stimulated algae growth and thereby captured CO2 from the atmosphere during ice ages. They found that although dust input was high during ice ages, no evidence of a fertilization effect could be found in the Antarctic Ocean. Rather, the production of algae and thus CO2 sequestration was high only during warm periods when dust input was low. During cold periods, other processes prevented the CO2 captured in the ocean from escaping into the atmosphere and triggering warming, such as greater sea ice cover and more intense stratification in the ocean.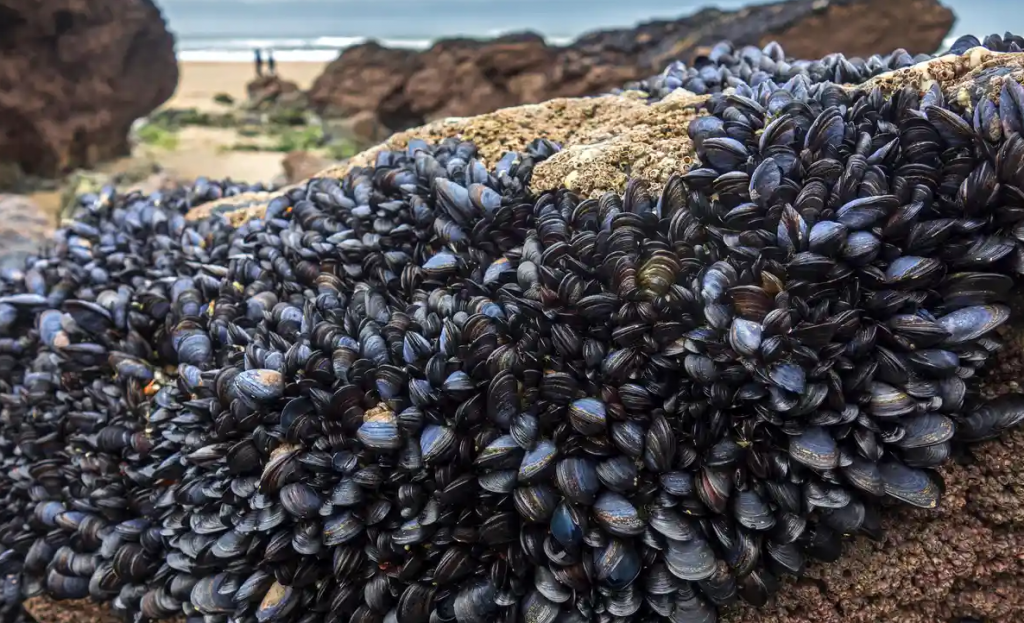 22. Microplastics Permeate Seafood Across Southern Australia
Researchers have found broken-down microplastics in variable concentrations in blue mussels and water within the intertidal zone at some of southern Australia's most popular and more remote beaches. Flinders University researchers warn that this means microplastics are now finding their way into human food supplies—including wild-caught and ocean-farmed fish and seafood sourced from the once pristine Southern Ocean and gulf waters of South Australia. The research team sampled varying levels of microplastics on 10 popular beaches across South Australia. The study measured the presence of microplastics in areas important both for shipping, fishing and tourism, along with other industries and local communities. "The areas examined include some biodiversity hotspots of global significance—including the breeding ground of the Great Cuttlefish and marine ecosystems more diverse than the Great Barrier Reef, so cleanup and prevention measures are long overdue," says Professor Karen Burke da Silva.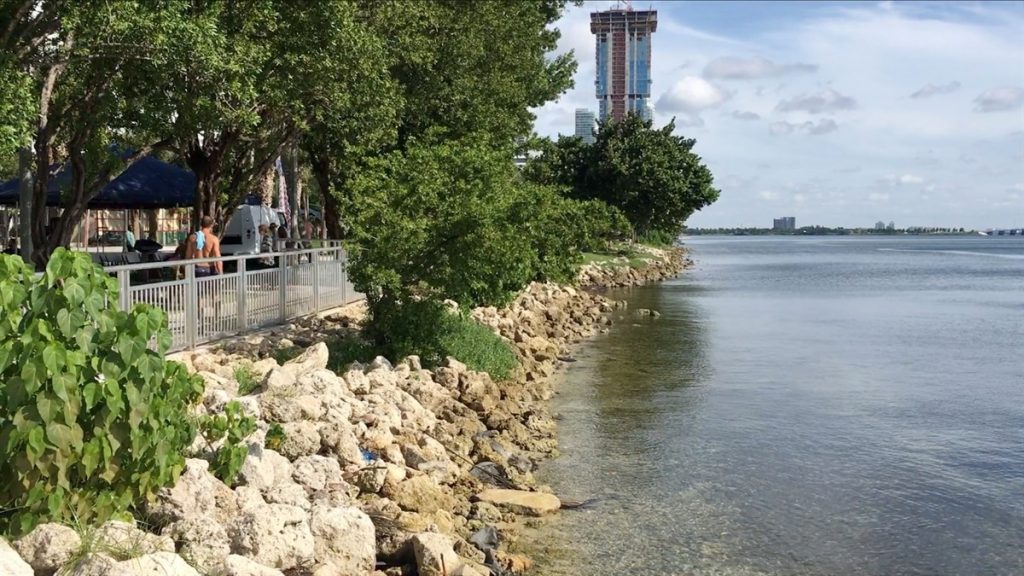 23. Future Seawalls: Higher, Stronger and Better for Marine Life
With thousands of miles of Florida coastline facing two feet of sea level rise by 2060, some cities and counties are calling for raising the standard heights of seawalls. Many of the planned seawalls promise to be different — not only stronger and more durable, but better designed to both absorb waves and reduce damage to the sea or bay bottom. One new approach in development by the University of Miami (UM) is even specifically designed to provide habitat for corals, mangroves, and other marine life. A group of UM scientists have designed a replacement for conventional riprap–the boulders piled at the base of seawalls to discourage wave scouring. The new invention, called SEAHIVE, is designed with mangroves and other plant life in mind. The plan is to plant mangroves and coral on the SEAHIVE structures so residents — especially kids — can swim up and experience nature firsthand.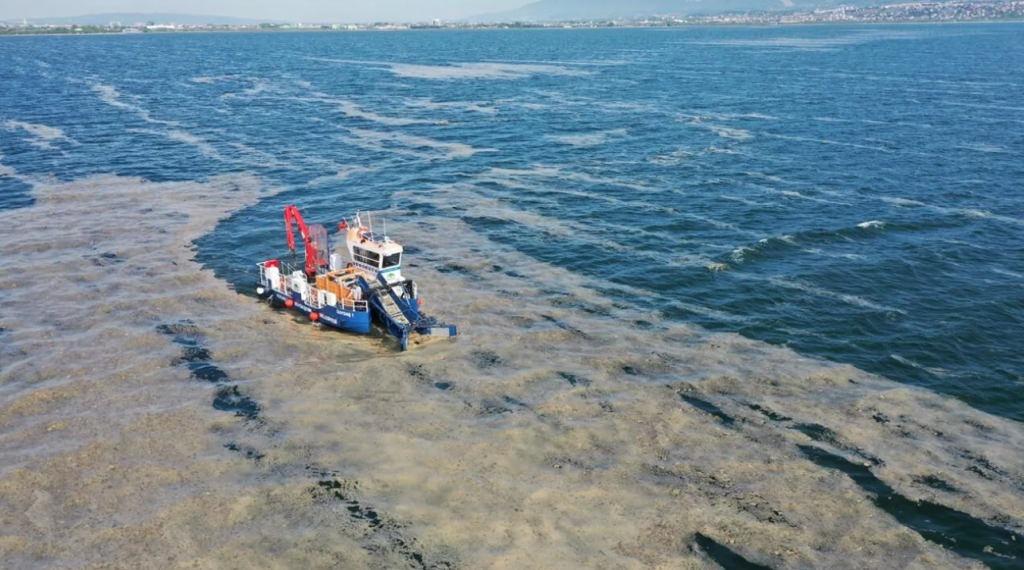 24. Turkey Preparing Bill to Fight Mucilage in Marmara Sea
Turkey's ruling Justice and Development Party (AKP) is working on a bill to fight mucilage in the Marmara Sea that would require municipalities to construct dozens of advanced treatment facilities. Mucilage, a thick and slimy substance made up of compounds released by marine organisms, surfaced on the Marmara Sea in May last year, and then invaded a large area in June, alarming marine biologists, environmentalists, and eventually officials. According to the bill, the municipalities should present their projects regarding those treatment facilities within three to six months. If they fail to do so by the deadline, the Environment, Urbanization and Climate Change Ministry will step in to assume the development of those treatment plants. The bill foresees the construction of 50 to 60 advanced wastewater treatment facilities around the Marmara Sea.
/