European Union Announces Largest-Ever Ban on Dangerous Chemicals, Year's Worth of Hazardous Waste Dumped in Florida Disaster Over Just 10 Days, US Charges 10 With Smuggling Coral from Philippines, and more
April 29, 2022 – We gather news: You stay informed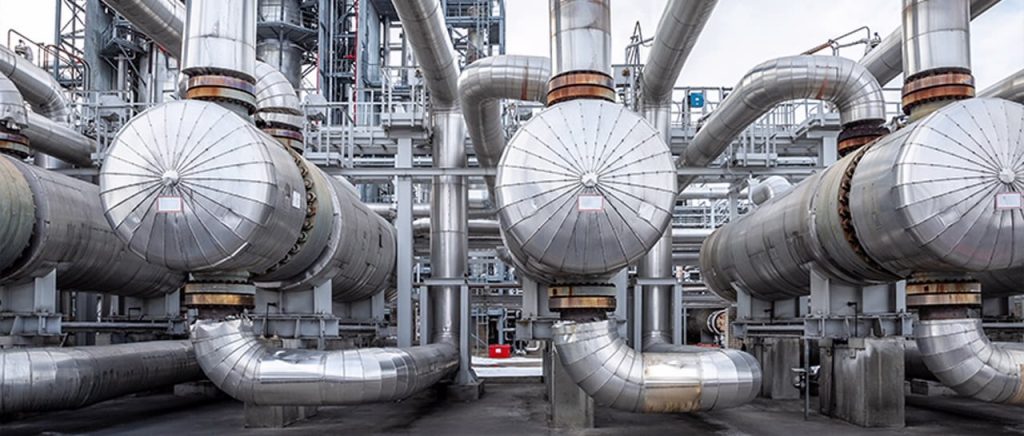 1. European Union Unveils Plan for 'Largest Ever Ban' on Dangerous Chemicals
The European Union has unveiled a new plan to prohibit potentially harmful chemicals in Europe. Earlier this year, scientists said chemical pollution had crossed a "planetary boundary" beyond which lies the breakdown of global ecosystems. The synthetic blight is thought to be pushing whale species to the brink of extinction and has been blamed for declining human fertility rates and 2 million deaths a year. The EU's "restrictions roadmap" published on Monday, April 25th was conceived as a first step to transform this picture by using existing laws to outlaw toxic substances linked to cancers, hormonal disruption, reprotoxic disorders, obesity, diabetes, and other illnesses. Industry groups say that up to 12,000 substances could ultimately fall within the scope of the new proposal, which would constitute the world's "largest-ever ban of toxic chemicals," according to the European Environmental Bureau.
Thank you for your generous gift that will help us continue the production of this weekly, free publication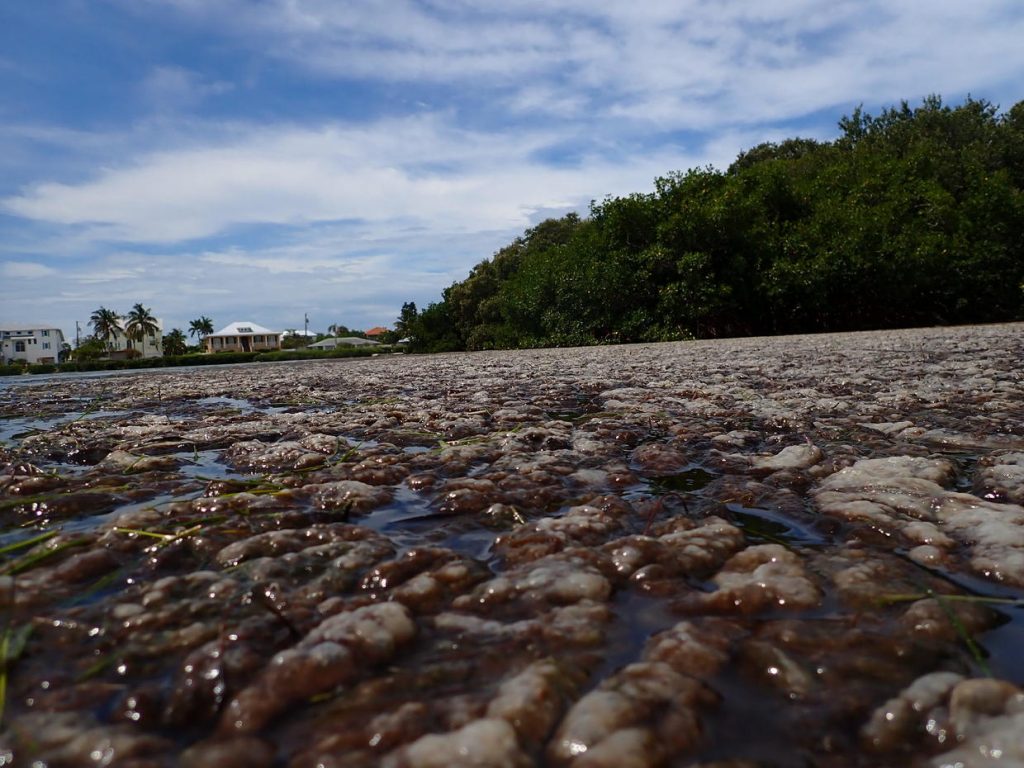 2. Contaminated Water From Florida Mining Facility Dumped a Year's Worth of Hazardous Nutrients into Tampa Bay in Just 10 Days
Last year, a tear in a gypsum stack prompted Piney Point, a former phosphate mining facility, to pump out waste water to keep the stack from collapsing. Over the course of 10 days, more than 215 million gallons of wastewater containing high levels of phosphorus and nitrogen flowed into Tampa Bay. 180 metric tons of nitrogen was discharged into the bay from March 30 to April 9. By April 15, scientists started to observe a nonharmful algae bloom around the Piney Point discharge site, followed by large floating mats of filamentous cyanobacteria. After the mats, red tide, a massive algae bloom that's hazardous to both marine and human life, started to peak. "When the red tide migrated into the bay from the Gulf, there was essentially a lot of food available for it," said Marcus Beck, lead author of a new environmental impact study.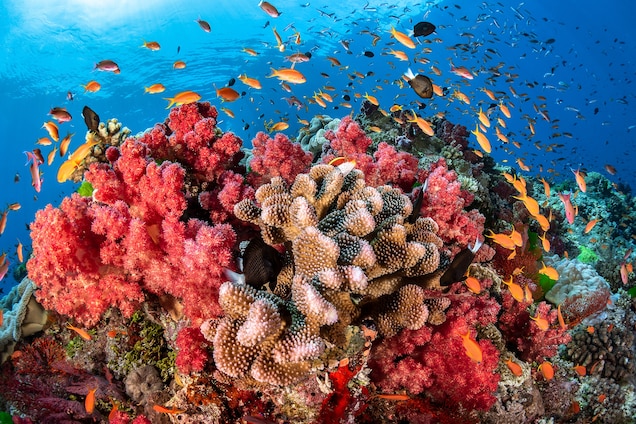 3. US Charges 10 With Smuggling Protected Corals from Philippines
Ten men have been charged with smuggling more than 3,000 pieces of coral from the Philippines to sell online to collectors and hobbyists. The men are accused of having paid a supplier in the Philippines to dive for the corals and ship them to the US in falsely labeled packages. Some of the corals were sold in violation of CITES. Under Philippines law, it is illegal to gather, possess, commercially transport, sell, or export corals commercially. The Philippines is part of the Coral Triangle, a large stretch of ocean that contains 75% of the world's coral species, one-third of the Earth's coral reefs, and more than 3,000 species of fish. Poaching for corals and other factors have left only 5% of coral reefs in the Philippines in "excellent" condition, with only 1% in a "pristine" state.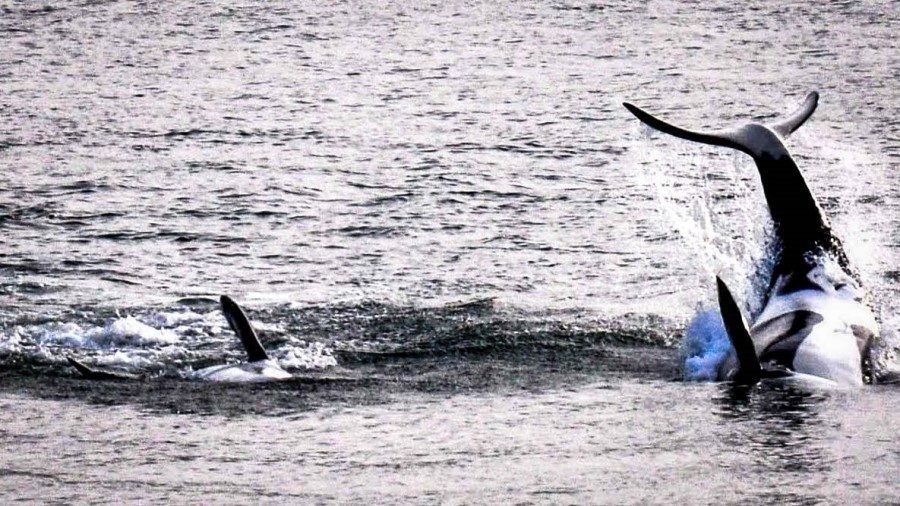 4. Puget Sound Orca Whales Struggle With Inbreeding as Scientists Search for Answers
Only 73 southern resident orca whales remain today, 25 to 30 of which are potentially reproductive females. About a third of the orcas with the potential to rebuild the population are not reproducing, causing inbreeding among the population with the potential for long-term adverse genetic expression. The most obvious mitigating factor for southern resident population health is a shortage of wild Puget Sound Chinook salmon. The confounding problem is that the period during which the whales in question were most fertile was between 2010 and 2015, when Chinook abundance was fairly high. A population decline starting 30 generations ago is partially to blame for "southern residents [having] by far the highest inbreeding among the five populations we have sequence data from," said Martin Kardos, NOAA research geneticist. Among the fallout of inbreeding are alleles that cause protein structure to change or destroy the function of proteins.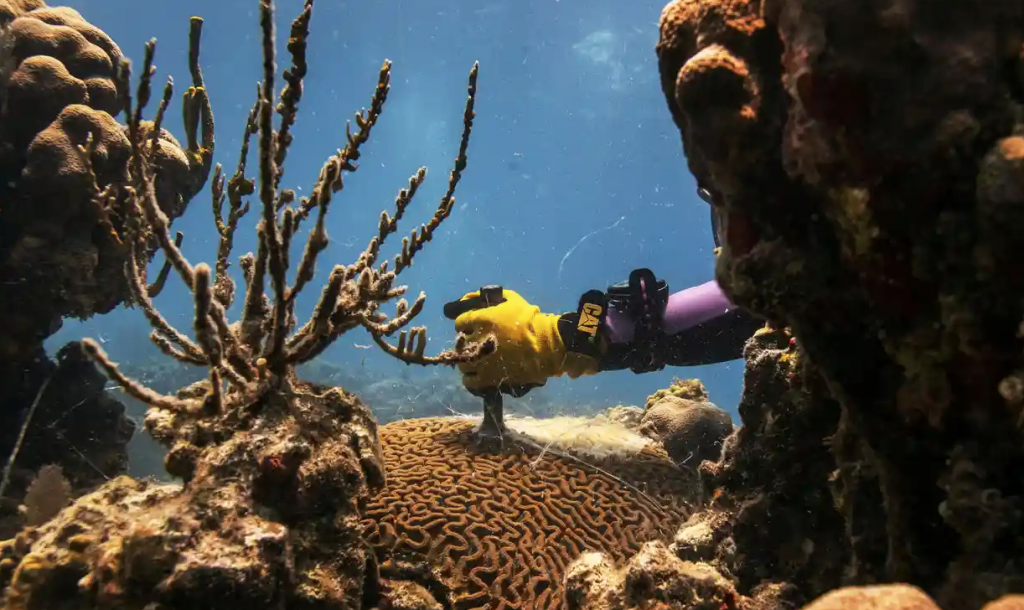 5. Highly Contagious Marine Epidemic Rips Through Caribbean's Coral Reefs
First discovered in Florida in 2014, stony coral tissue loss disease (SCTLD), which scientists believe is carried by ocean currents and commercial ships, is now in 22 countries and territories across the Caribbean. SCTLD afflicts more than 20 coral species – including some of the largest and most important reef-building corals, which can take centuries to grow – eating away at their soft tissue until nothing but a skeleton remains. Infected colonies can be wiped out in months. Scientists have yet to pinpoint the pathogen that causes the disease. So far, the only effective treatment involves applying antibiotic paste to individual corals, a labor-intensive and expensive method. Because SCTLD is so aggressive, some believe treating infected coral is not the best use of resources, especially without knowing the exact cause. Rather, they say, we should wait and work with the survivors, since they are resistant colonies.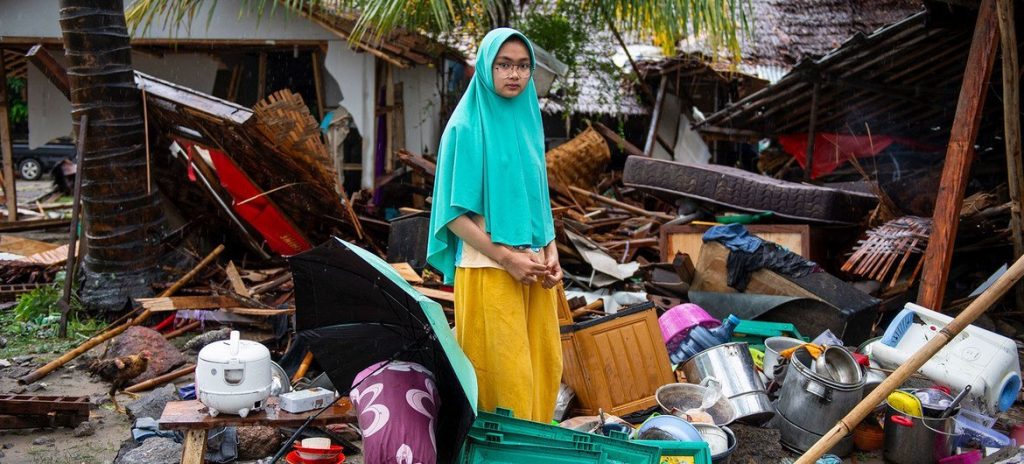 6. More Than One Disaster a Day Looming Without Action on Risk Reduction, UN Warns
The Global Assessment Report (GAR2022), released by the UN Office for Disaster Risk Reduction (UNDRR) ahead of next month's Global Platform on reducing risk, reveals that between 350 and 500 medium-to-large-scale disasters took place every year over the past two decades. The number of disaster events is projected to reach 560 a year – or 1.5 each day, statistically speaking – by 2030. The GAR2022 blames these disasters on a broken perception of risk based on "optimism, underestimation, and invincibility," which leads to policy, finance, and development decisions that exacerbate existing vulnerabilities and put people in danger. "The world needs to do more to incorporate disaster risk in how we live, build, and invest, which is setting humanity on a spiral of self-destruction," said Amina Mohammed, UN Deputy Secretary-General, who presented the report at the UN headquarters in New York.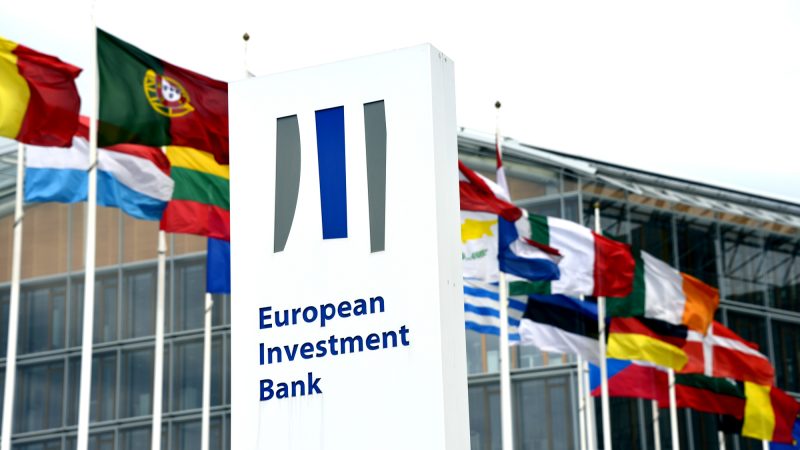 7. European Investment Bank Commits $20M to Invest in Circulate Capital Ocean Fund
Circulate Capital, a Singapore investment management firm financing high-growth opportunities at the cross section of climate-tech/plastics, recycling, and the circular economy, announced that the European Investment Bank (EIB) has committed up to $20 million to the Circulate Capital Ocean Fund I-B (CCOF I-B), which invests in disruptive innovations aligned with Circulate Capital Disrupt (CCD), the firm's climate-tech strategy, and in the South/Southeast Asia recycling value chain, alongside the firm's $112M Circulate Capital Ocean Fund (CCOF I). The fund's inaugural investments are innovators that implement solutions in biotechnology, sustainable fashion, smart materials, and the digitization of the recycling value chain to combat plastic waste and climate change. "In order to advance the circular economy and mitigate the negative effects of plastic pollution on climate change, we need to scale investment dollars into this sector immediately," said Rob Kaplan, CEO and Founder of Circulate Capital.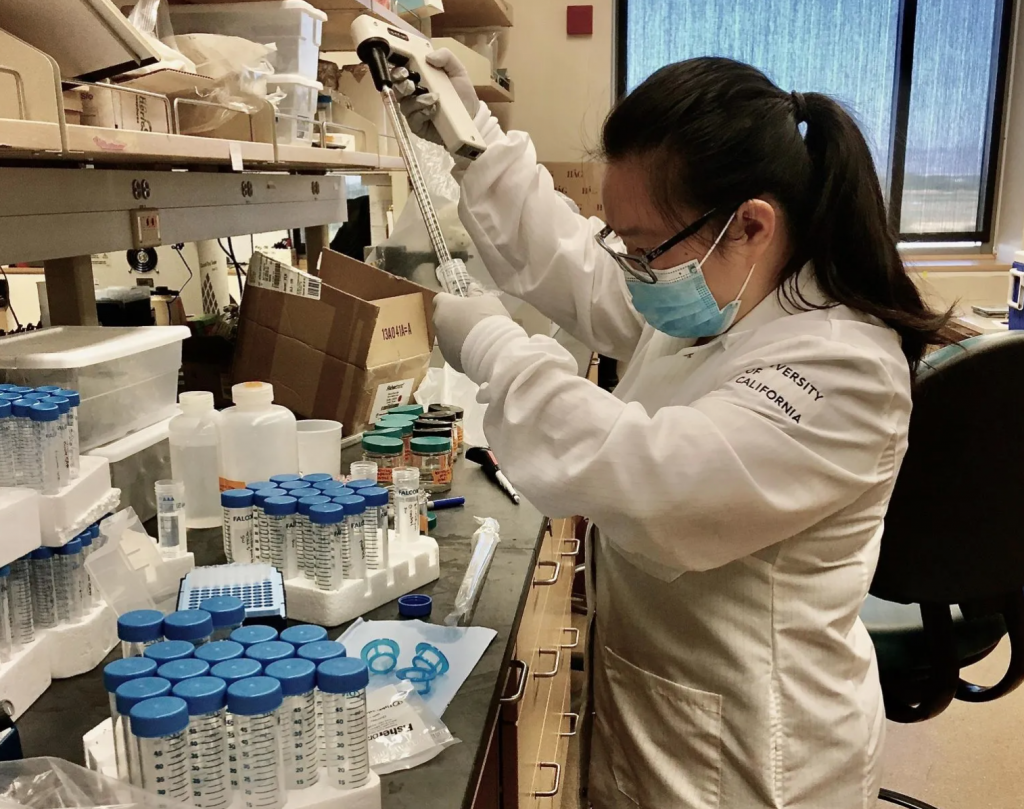 8. Microplastics Can Carry Parasites to Ocean, Affecting Wildlife and Human Health
According to a new study, microplastics are a pathway for land-based parasites to reach the ocean, with potential ramifications for human and wildlife health. The study is the first to connect microplastics in the ocean with land-based pathogens. It found that microplastics can make it easier for disease-causing pathogens to concentrate in plastic-contaminated areas of the ocean. The pathogens studied—Toxoplasma gondii, Cryptosporidium (Crypto), and Giardia—can infect both humans and animals. They are recognized by the World Health Organization as underestimated causes of illness from shellfish consumption and are found throughout the ocean. "It's easy for people to dismiss plastic problems as something that doesn't matter for them," said corresponding author Karen Shapiro. "But once you start talking about disease and health, there's more power to implement change. Microplastics can actually move germs around, and these germs end up in our water and our food."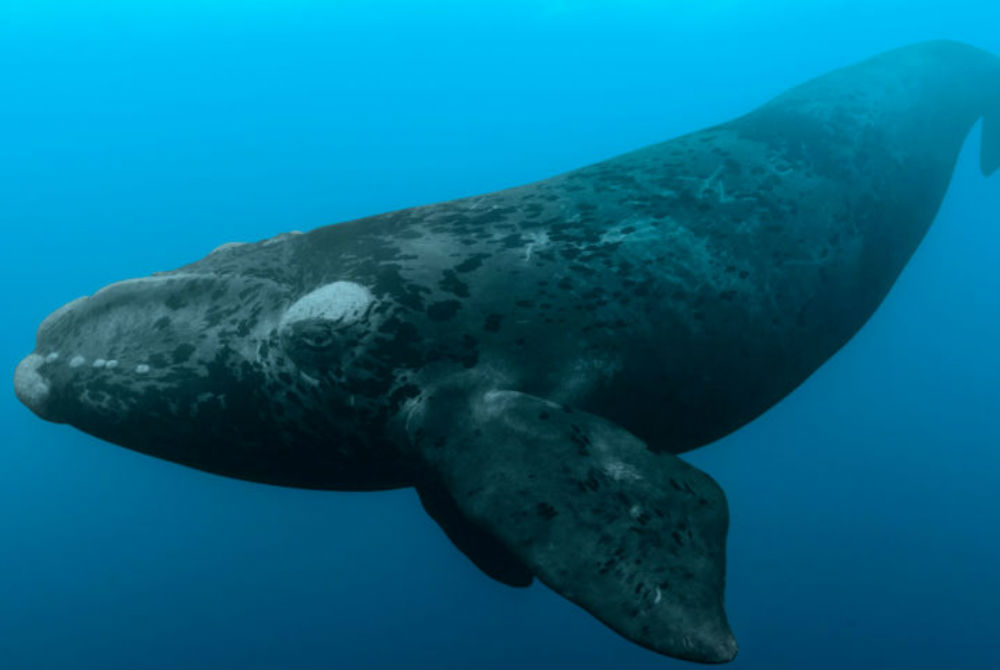 9. Technology Helps Protect Endangered Right Whales Off Atlantic Canada
Researchers are using ocean-going autonomous vehicles again this year to protect North Atlantic right whales in the waters off Atlantic Canada. The vehicles, called underwater gliders, track the movement of the endangered animals. The two gliders used last year successfully provided information in time to reduce whale collisions with vessels. "One was patrolling the shipping zones to provide early warning systems about whales present and to give Transport Canada and the Fisheries Department the information they needed to implement conservation measures, like requiring ships to slow down so they would not kill the whales as they were transiting the area," Fred Whoriskey, of the Ocean Tracking Network at Dalhousie University, said. There are fewer than 330 North Atlantic right whales remaining, but Whoriskey says there were no reports of whale deaths in the Gulf of St. Lawrence last year, a sign that something is going right.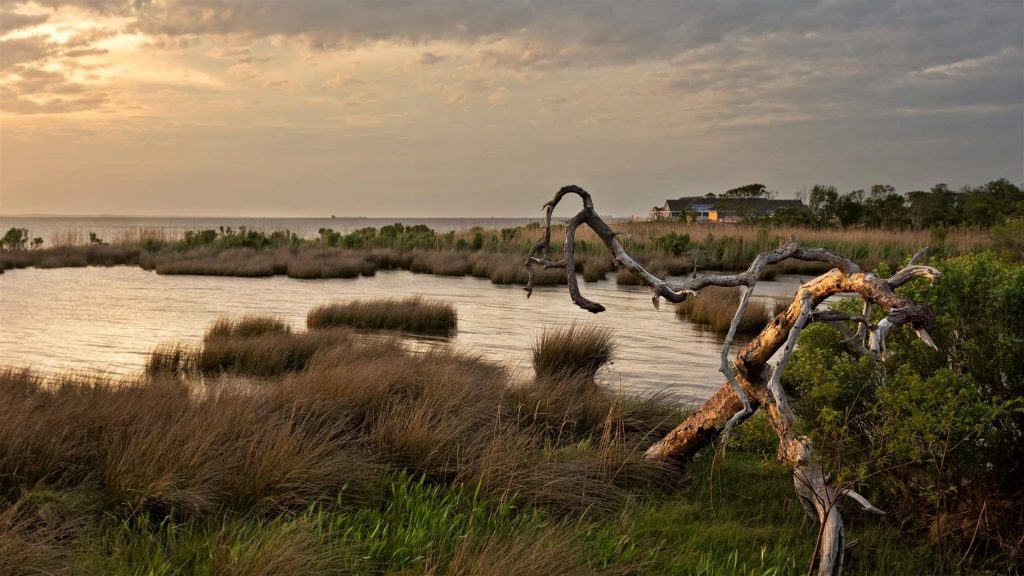 10. Coastal Wetlands Play an Important Role in Addressing Climate Change
Coastal wetlands, long recognized for their importance to local livelihoods and biodiversity, are also important natural carbon sinks. Mangroves, salt marsh, and seagrass beds, known collectively as "blue carbon" ecosystems, are especially efficient at removing CO2 from the air and surrounding waters. Despite occupying less than 2% of the ocean, coastal wetlands store roughly 50% of all carbon known to be buried in global ocean sediments. They also protect coastal communities from storm surges, floods, sea level rise, and other climate change-related threats. To be most effective, these ecosystems need sufficient space to expand inland; as sea levels rise, coastal wetlands could be inundated and converted to open water, lessening their efficacy. Protecting and restoring salt marshes and creating space for them to move inland away from rising seas, are ways that countries and states can ensure that salt marshes persist despite climate change.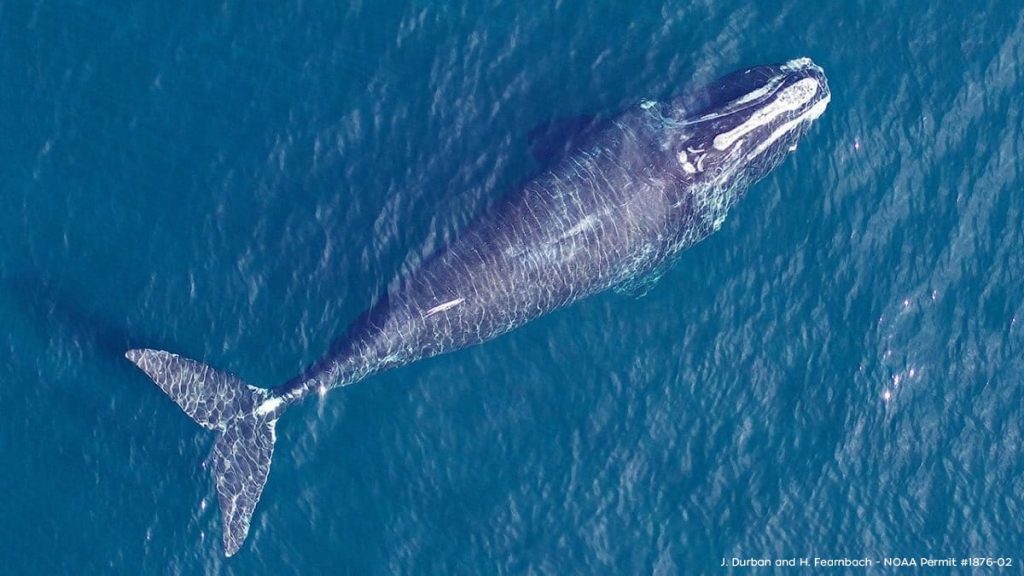 11. More Endangered Right Whales Are Leaving New England for Canada
Researchers are studying why North Atlantic right whales are migrating out of New England into more northern waters in Canada. The North Atlantic right whale is one of the most critically endangered animals on the planet. Over the last 10 years, scientists that study the whales have found they've moved north of Nova Scotia into the Gulf of St. Lawrence, one of the busiest shipping corridors in North America. Several years ago, 17 whales died in one season there because of ship strikes and net entanglements. "We're finding with the North Atlantic right whale that because of the warming in the Gulf of Maine, they're on the move. And we're not quite sure why they're on the move in terms of following their food source or because of the temperature," said Sarah Rieter, the director of ocean policy at the New England Aquarium.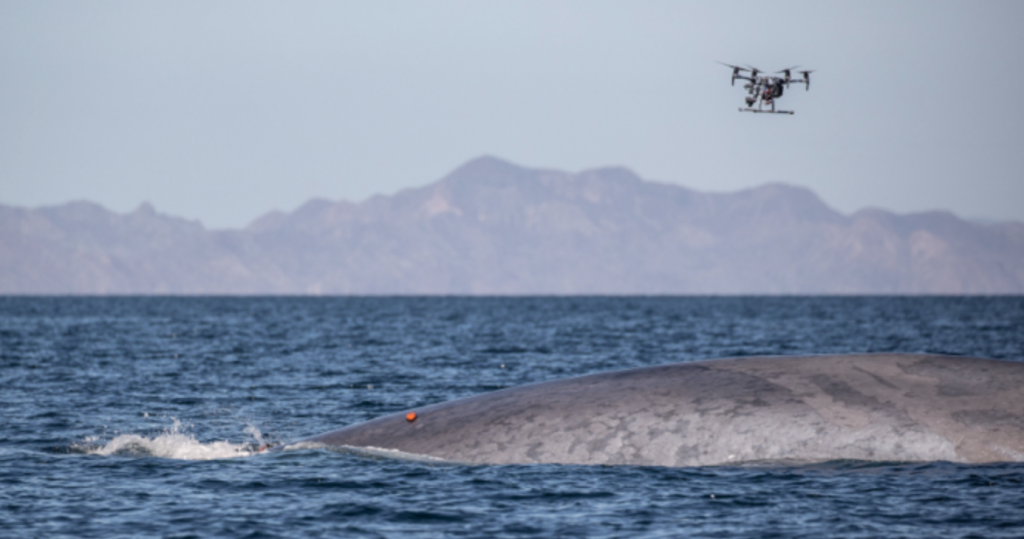 12. Drones Are Transforming Marine Research by Tagging Whales From Above
To better understand whale behavior, researchers need to observe their movements: no mean feat for animals that spend more than 80% of their time beneath the surface. This year, Ocean Alliance is using drones to revolutionize a traditionally dangerous and costly process. In February, Ocean Alliance used drones to drop suction cup tags on Blue and Fin whales. There was no chase and no close approach. Only successfully placed tags on more than twenty whales – many of which were 500m from the boat. This new solution is non-invasive and relatively stress-free for all, and it's smarter, faster, and cheaper than the traditional approach of using a boat and long pole to approach and tag individual whales. It could be a gamechanger in parts of the world where there are whale populations researchers have never been able to get close to, such as Iceland and Madagascar.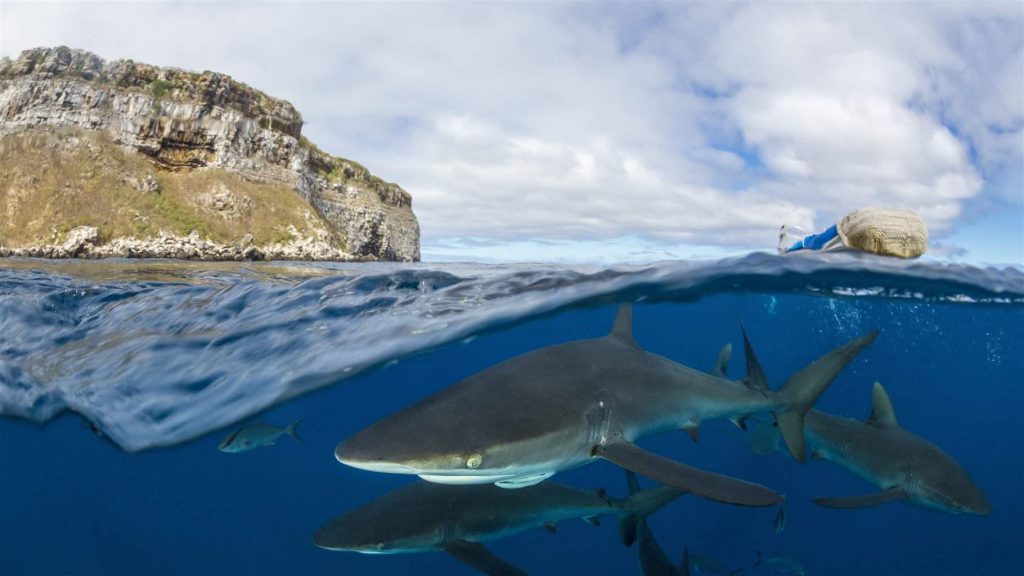 13. By Connecting Marine Protected Areas, Governments Could Improve Ocean Health
Over the past decade, many countries have relied on the best available science to create large-scale highly and fully protected marine protected areas (MPAs) that prohibit damaging human activities. Despite these efforts, marine biodiversity continues to decline. Conservationists are looking to improve upon the success of MPAs by finding ways to connect the protection they provide and offer marine life safe passage between them. This approach is rooted in the reality that ocean species, human activities, and chemical and physical oceanography transcend national marine boundaries. Research shows that the approach isn't followed consistently. For example, a recent study of coral reefs found that a majority of corridors between key habitats remain unprotected. The ocean is a complex latticework of biological and human interactions that requires a holistic regional approach to conservation.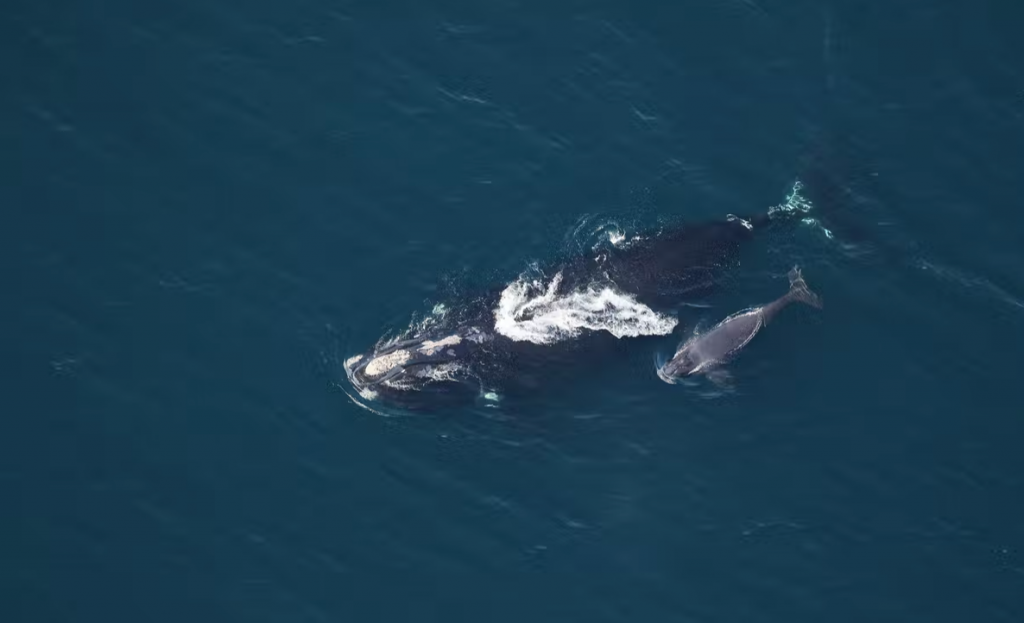 14. Canada's Marine Conservation Toolbox Needs an Overhaul to Counter Climate Change (Opinion)
While Canada has a marine conservation framework to protect marine biodiversity, the protection is not ideally suited for highly dynamic oceans in times of a climate emergency. The unpredictable nature of the changing oceans poses a problem for how we currently approach marine conservation under the Oceans Act and other conservation frameworks in Canada. Today, 14 marine protected areas (MPAs) cover about 6% of Canada's marine and coastal areas under the Oceans Act. But the species and areas the MPAs were meant to protect are changing or moving due to climate change. Recent research suggests amending the Oceans Act to explicitly consider climate change impacts on marine ecosystems and species in ocean management and considering applicable actions. If we want to move forward with meaningful marine conservation in Canada, our central tool for marine conservation needs to address the urgent issue of global climate change.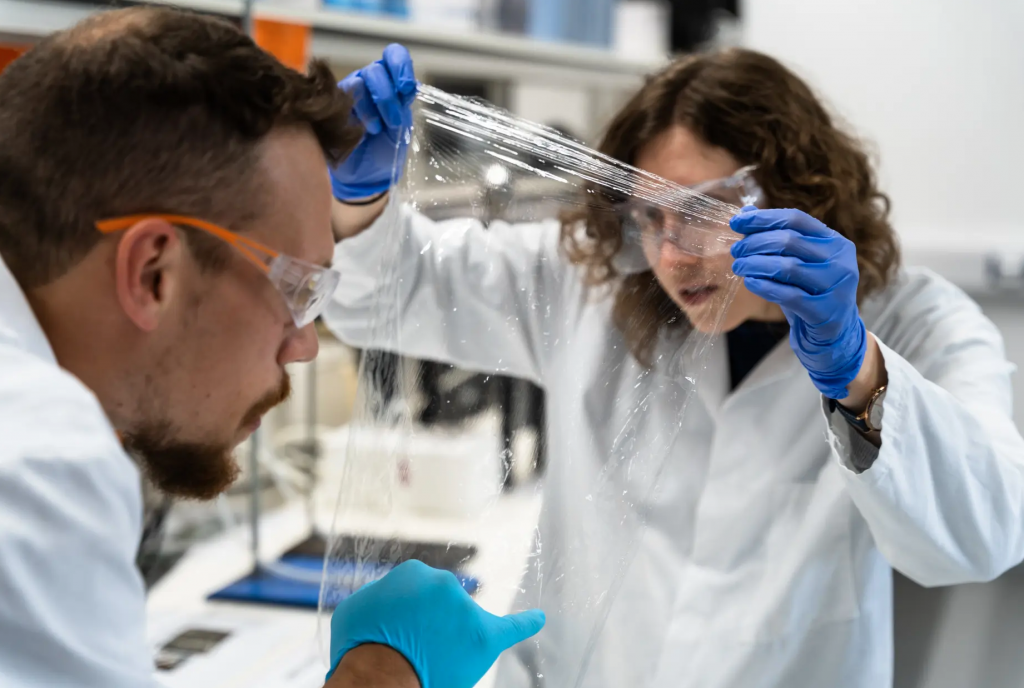 15. Collaboration Tackles Problem of Bubble Wrap and Kitchen Cling Wrap Polluting Oceans
A new initiative led by fashion designer Tom Ford and the non-profit Lonely Whale Foundation tackles an insidious threat to oceans: thin film plastic. Thin plastic is made with a soft, low-density polyethylene that accounts for 46% of the nearly 14 million metric tons of new plastic waste that ends up in oceans each year. Many companies have looked into repurposing ocean-bound plastic, but few have looked into alternatives for thin film, which isn't easily recyclable. Ford's team came across Lonely Whale's research and learned about the thin plastic problem in the fashion industry. The collaboration between Tom Ford and Lonely Whale resulted in a global competition for a commercially viable alternative to thin plastic that is scalable and biodegradable. The hope is that the winning solution will be ready to be deployed on a mass scale by 2025.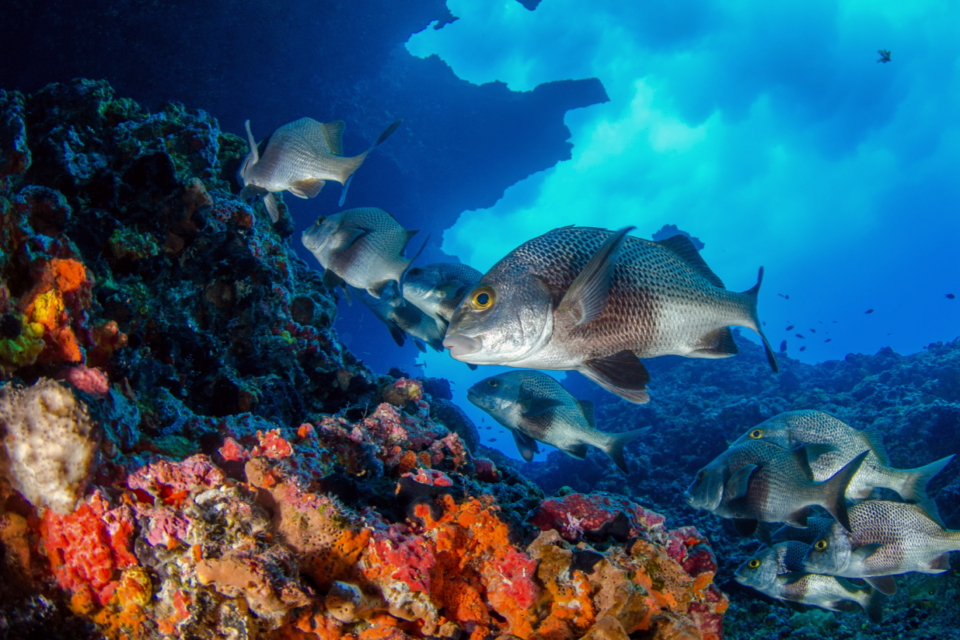 16. Experts Use Environmental DNA to Measure Reef Fish Diversity
Climate change and various human activities are causing reefs to disappear at an alarming rate, making scientists largely unable to properly quantify reef fish species and distribution. A research team from ETH Zurich is using environmental DNA (eDNA) analysis to tackle the problem. Since organisms leave their genetic material or parts of it in the environment, scientists only need to take water samples at one location, isolate the DNA fragments, sequence them, and compare these sequences with reference DNA sequences coming from reliably identified specimens in order to determine whether a particular species occurs at the location in question. Despite the method's efficiency, it has its limitations. Since some species are poorly detected through eDNA analysis, direct visual observations remain important. Traditional methods can also help gather information on fish sizes or biomass, which cannot yet be recovered through eDNA analysis.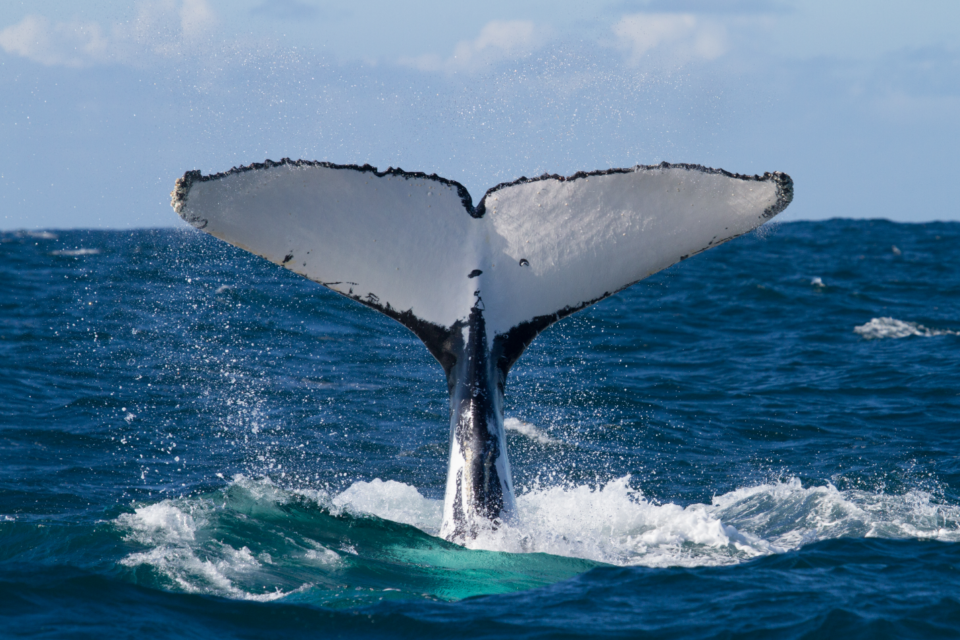 17. Humpback Whale Calls Reveal Mysterious Gunshot Sound
Researchers have recorded sounds made by humpback whales at the Vema Seamount in the Atlantic Ocean, west of the South African coast. The recordings revealed a variety of calls, including an "impulsive sound" – dubbed "gunshot" by the scientists – that has never been recorded before. Among the over 600 short, non-song calls scientists recorded, the most common one was a low "whup," used between mothers and calves to help them locate each other and while feeding. Other sounds included a more mysterious "gunshot" call, whose significance is still unknown. Study co-author Dr. Kirsten Thompson said "It really shows how much we still have to learn about these incredible animals." She added, "Seamounts can provide rich habitat for all sorts of migratory species, and we urgently need widespread protection of the global oceans to ensure these habitats can persist."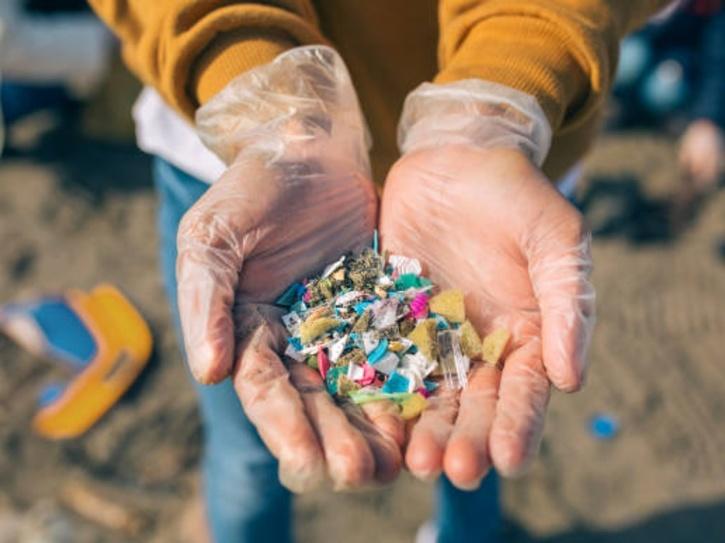 18. Sponges With Special Coating Could Absorb Microplastics From Our Oceans
Researchers have developed a sponge that collects extremely small pieces of plastic. According to Vinayak Dravid from Northwestern University, the sponge has an "affinity coating that acts as a glue, and it attracts the pollutant." The sponge's creators claim that their nanotechnology coating can effectively attract oil and repel water. In fact, with just one thin layer of the coating on a sponge, it can collect 30 times its weight in oil. The oil is then squeezed out. The sponge, too, may be reused repeatedly. Dravid says that the sponge ought to be used in laundry machines, considered one of the biggest sources of microplastic pollution. In addition, sponges could be used in drains where stormwater is dumped into lakes, rivers, or the ocean. Scientists have found evidence of microplastics everywhere: deep inside human lungs, in Arctic snow, and even in bottled water.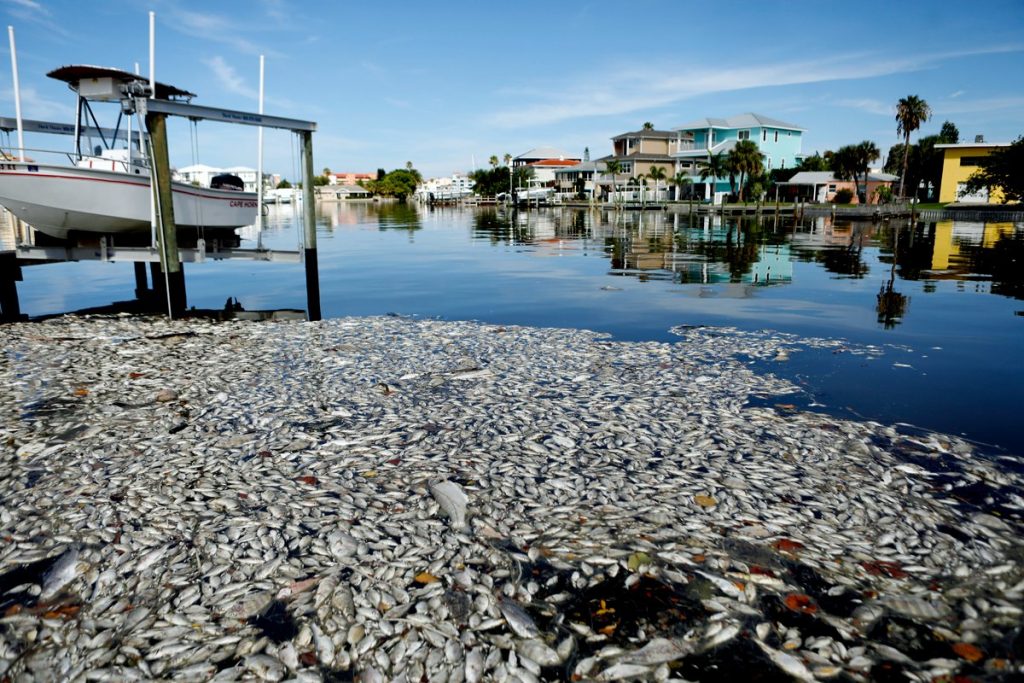 19. Fishermen and Scientists Probe Phosphate's Connection to Florida Red Tides
Along Florida's Gulf coast, red tide algal blooms occur yearly but have recently gotten worse, bringing more algae for longer periods of time and creating sizable hypoxic "dead zones" with little to no oxygen, suffocating sea life. Local fishermen draw a connection between the red tide events and the pollution from nearby phosphate mines used for fertilizer production, though there is little scientific data that establishes clear causation between the two events. So they are working with scientists on a data collection process to determine to what degree the mines are linked to red tide in hopes that it can help lawmakers at the state and federal level begin to regulate the fertilizer industry and prevent further damage to the ocean ecosystems. Florida has nine active phosphate mine sites and 18 that are no longer in operation but may still pose an environmental hazard.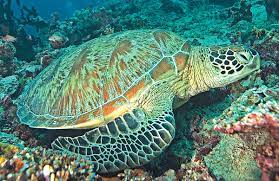 20. Sunlight Can Help Cure Sea Turtle Tumors
Researchers have found that sunlight can have very beneficial and healing effects for green sea turtles, especially those suffering from the disease fibropapillomatosis. The illness affects up to 60% of some turtle subpopulations and produces tumors on the shell skin and eyes of the turtles. Treatment involves surgically removing the tumors, although they often regrow, and many turtles do not survive the surgery. The research showed that turtles with greater exposure had higher levels of Plasma Vitamin D and demonstrated more successful outcomes to surgery. In addition, the animals also had a lower incidence of tumor regrowth. Senior author Sarah Milton said, "This potential to boost health could contribute to improved recovery. For future studies, we would be interested to see if there are direct links between vitamin D levels and immune function."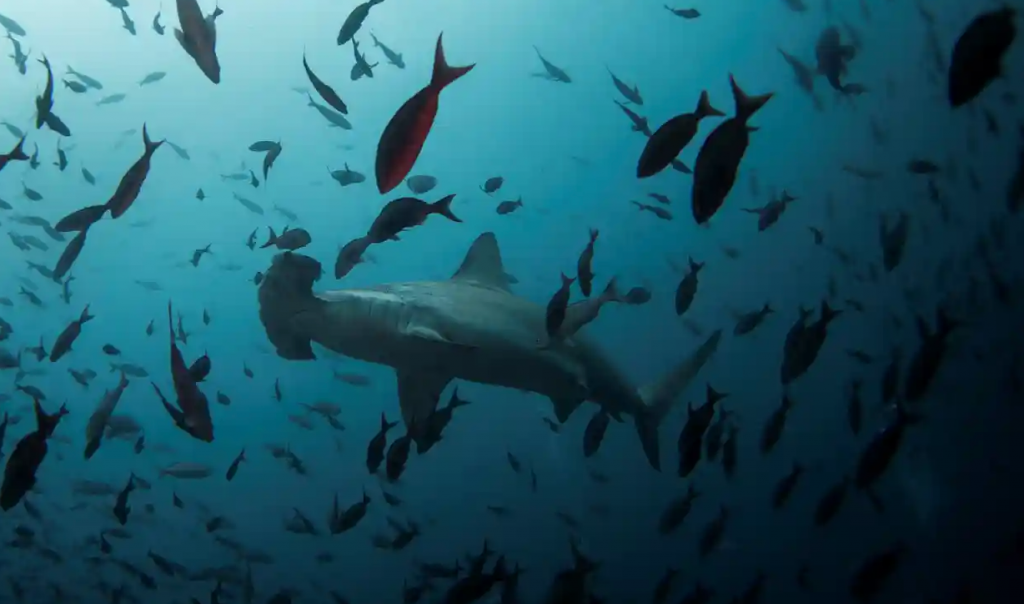 21. The Case for the Ocean's Most Ferocious Predator
Warming waters, pollution, and overfishing are harming the world's shark populations. Marine ecologist Neil Hammerschlag and his team of scientists are tracking ocean temperatures, marine pollution, and the ravages of long line industrial commercial fishing on shark populations. "They travel long distances, they feed across the food web. They're very sensitive to environmental change and have low reproductive output. In cases of overfishing, they can experience declines quickly," Hammerschlag said. The loss of the large charismatic breaching champions reverberates through the ocean's life chain to mid-size fish like groupers, to populations of smaller plant-eating fish, to reefs that become covered in algae, to dying coral, all the way to bivalves. Hammerschlag says, "they're wild animals, they're not out to get humans. They're just predators doing what they do. This is their planet and the ocean is where they live. I have to respect that."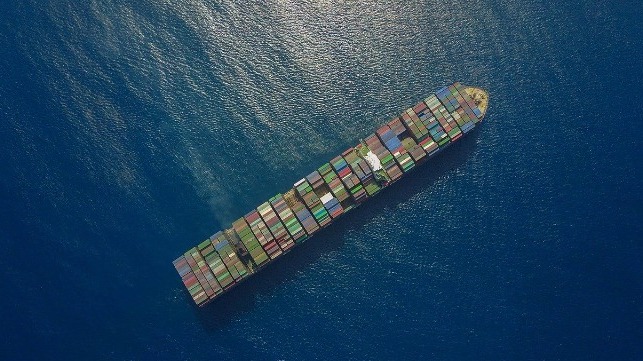 22. Can "Green Corridors" Help Cut Shipping's Carbon Footprint?
At last year's COP26 climate summit in Glasgow, 22 countries, including the UK, US, Germany, and Japan, signed on to the Clydebank Declaration, announcing their intention to establish various zero-emissions shipping routes known as "green corridors." By 2025, the aim is to have set up at least six such corridors, which would each run between two or more ports. By 2030, it is hoped many more routes will be operational. Ships emit over 1 billion tons of greenhouse gasses every year, or just under 3% of global emissions, according to the International Maritime Organization (IMO), the UN body responsible for shipping. Dissatisfied by the IMO's slow decision-making, countries are taking matters into their own hands by establishing green corridors. These aim to accelerate the uptake of zero-emissions fuels on vessels traveling between major shipping hubs and establish the necessary regulation, infrastructure, and technology.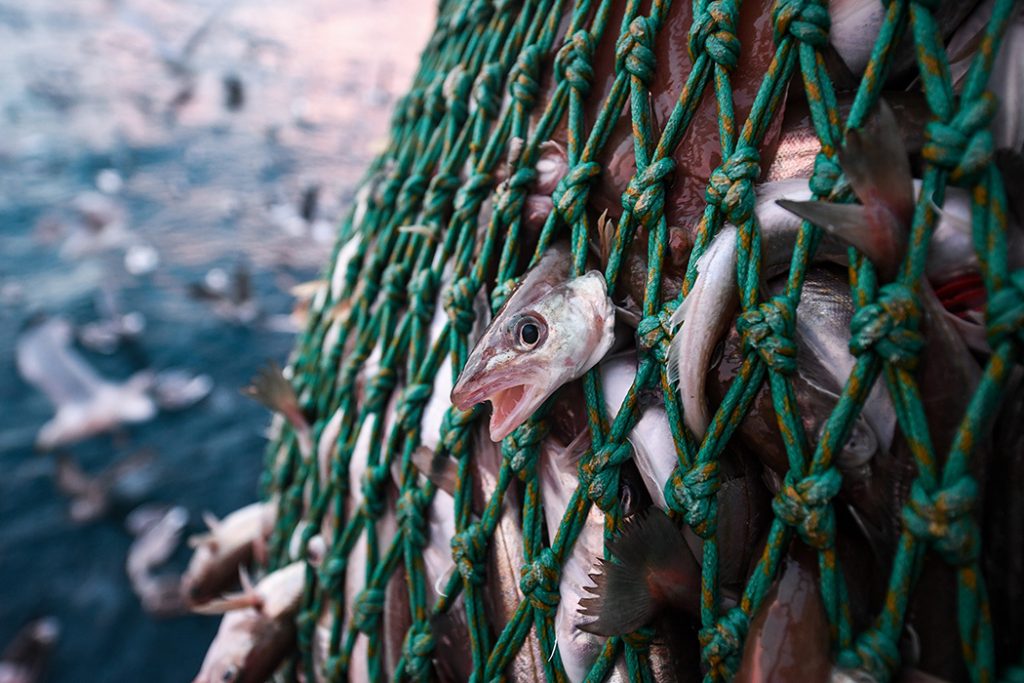 23. When Too Many Fish Causes a Conservation Problem
In both freshwater and saltwater fishing, it is not uncommon to capture fish outside the target stock. Harvesting these extra fish can have long-term consequences on species health and stability. Alan Hastings' research contributes to the ongoing debates on the problem of bycatch and how to restore the health of fisheries. His team developed a model focused on how the harvest of a target species is threatened because a bycatch species, the weak stock, has been driven to dangerously low levels. The model suggested that marine reserves could help. A marine reserve is a protected area where fishing is forbidden, with the goal that ecosystems remain undisturbed such that fish can reach and maintain healthy population levels. The scientists found where the weak stock is a longer-lived fish that is slow to reproduce, marine reserves help aid population return.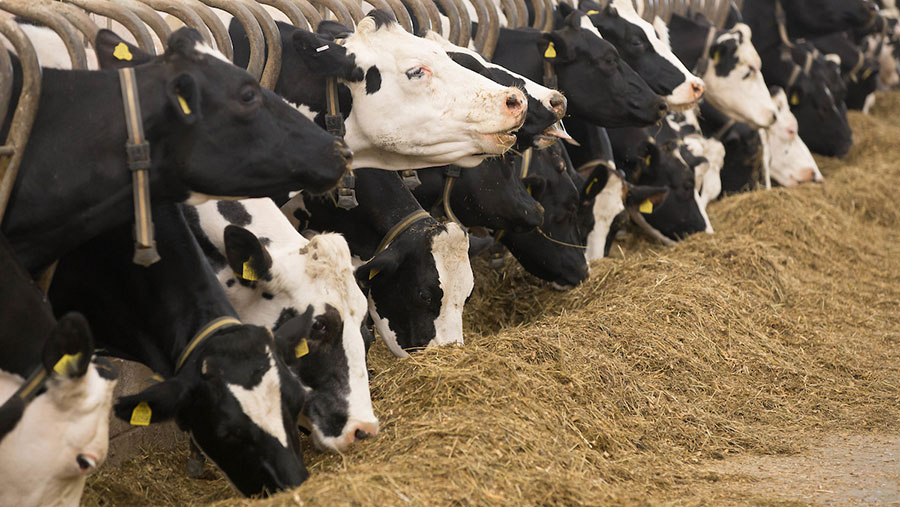 24. Cow Burps Drive Global Warming, but Scientists Think Feeding Them Seaweed Could Help
Researchers are looking into different types of seaweeds' ability to reduce methane, a greenhouse gas that cows release through burping. They are the second largest source of methane in the US, second only to the oil and gas industry. Although methane breaks down faster than carbon dioxide, it's about 25 times more effective at trapping heat. Certain types of seaweed have special compounds that disrupt microbes' ability to make methane in cows' stomachs. By putting some of that seaweed in the cows' feed, they burp less methane. But to date, the seaweed known to reduce methane most significantly — Asparagopsis taxiformis — grows in Australia. Trying to grow it off the coast of the US would be invasive, and growing it in land-based tanks would have a large carbon footprint. Researchers at the Bigelow Laboratory for Ocean Sciences in Maine are trying to find an alternate seaweed.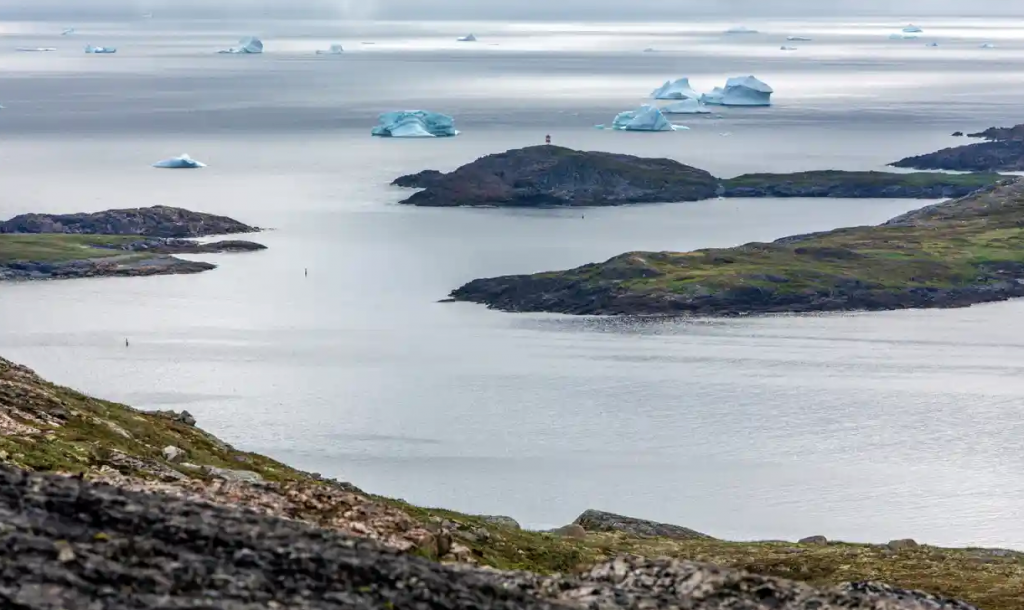 25. Massive Underwater Avalanches Deliver Pollutants to Deep Sea
On 18 November 1929, a magnitude 7.2 earthquake shook the ocean floor off the coast of Newfoundland, Canada. Within minutes transatlantic telephone cables started sequentially snapping, with the furthest cable – 600km from the quake – breaking about 13 hours later. At the time geologists hypothesized that the cables had been broken by a series of earthquakes, but the actual culprit was a massive underwater avalanche, known as a "turbidity current." These gravity-driven currents are a key way of transporting sediment to the deep sea with the largest able to carry more sediment than the annual output of all the world's rivers combined. The finding will help geologists better identify ancient turbidite deposits, and understand modern-day turbidity currents, which, as well as transporting sediment to the oceans' abyssal plains, can deliver plastic litter and other pollutants to the deep sea.
/