UNESCO Launches Emergency Plan to Help Reefs Survive, Governments Roll Out Novel Financial Strategies to Protect Coral, US Fishing Vessel Requirements Fall Short on Transparency at Sea, and more
April 15, 2022 – We gather news: You stay informed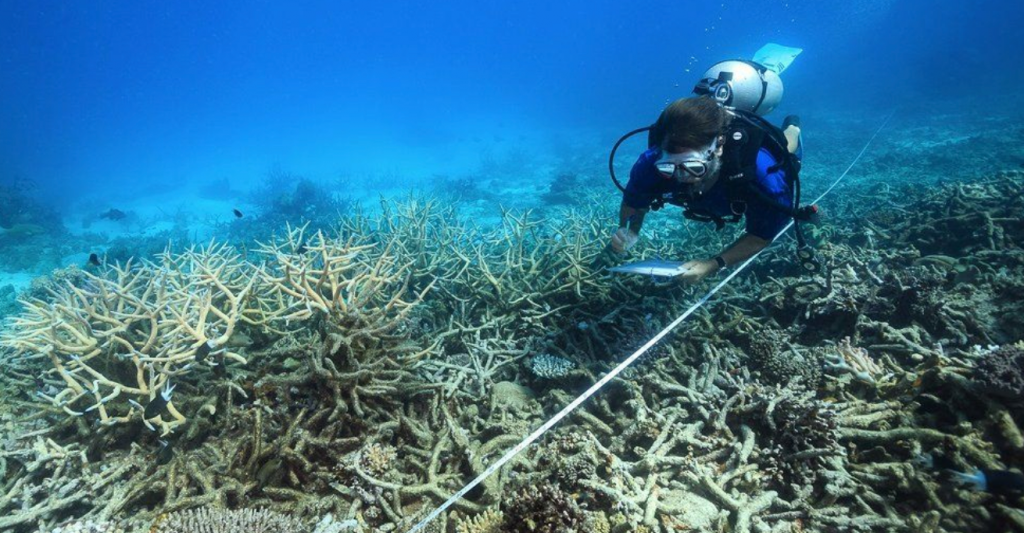 1. UNESCO Launches Emergency Plan to Boost World Heritage-Listed Reefs' Resilience
All World Heritage-listed reefs could disappear by 2100. UNESCO has announced an emergency plan to give reefs the best chance of survival, with the support of the Global Fund for Coral Reefs. The partnership will increase investment for climate resilience strategies across World Heritage-listed reefs in developing countries. The actions will focus on reducing local drivers of degradation, strengthening the sustainable management of marine protected areas, and supporting local communities. This new plan builds on the successful Resilient Reefs Initiative launched in 2018, which demonstrates that local pressures can be reduced through active intervention and community empowerment. In Palau, the Resilient Reefs Initiative trains local communities in the latest science and skills in fisheries management, adaptation, and resilience to create conditions in which fish stocks can rebound. Reef conservation and recovery are actions endorsed by UNESCO as part of the UN Decade of Ocean Science for Sustainable Development 2021-2030.
Thank you for your generous gift that will help us continue the production of this weekly, free publication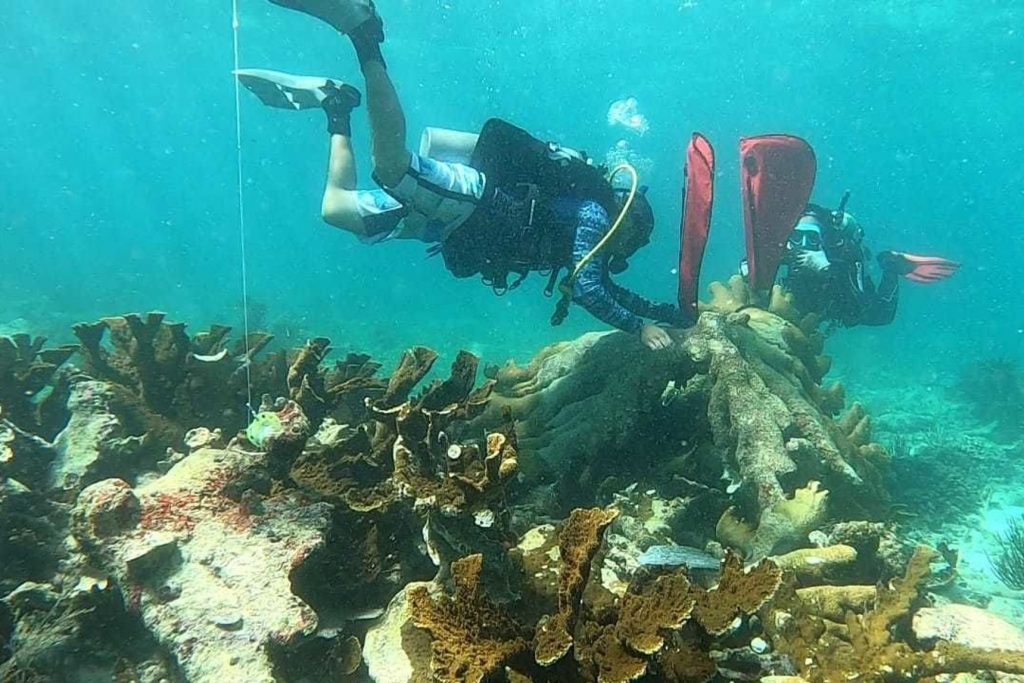 2. New Finance Strategies Help Governments Pay to Protect Reefs
Environmental advocates have developed novel financial innovations aimed at protecting coral health. The world's first insurance policy to protect a marine ecosystem was issued in 2019, covering 100 miles of Cancun's reef and beach. The policy paid out if wind speeds exceeded 100 knots. When 2020's Hurricane Delta hit, it triggered a nearly $800,000 payout, part of which went toward divers stabilizing the reef. Restructured debt is another protection strategy. Under the Tropical Forest Conservation Act, the US government can forgive the debt of developing countries in exchange for their efforts in conserving forest habitat. These "debt for nature" swaps generated $339 million to protect and manage more than 67 million acres of forests in 14 countries. The market's acceptance of such financial tools suggests that the world is starting to recognize that reefs aren't just scientifically or emotionally significant, but quantifiably valuable.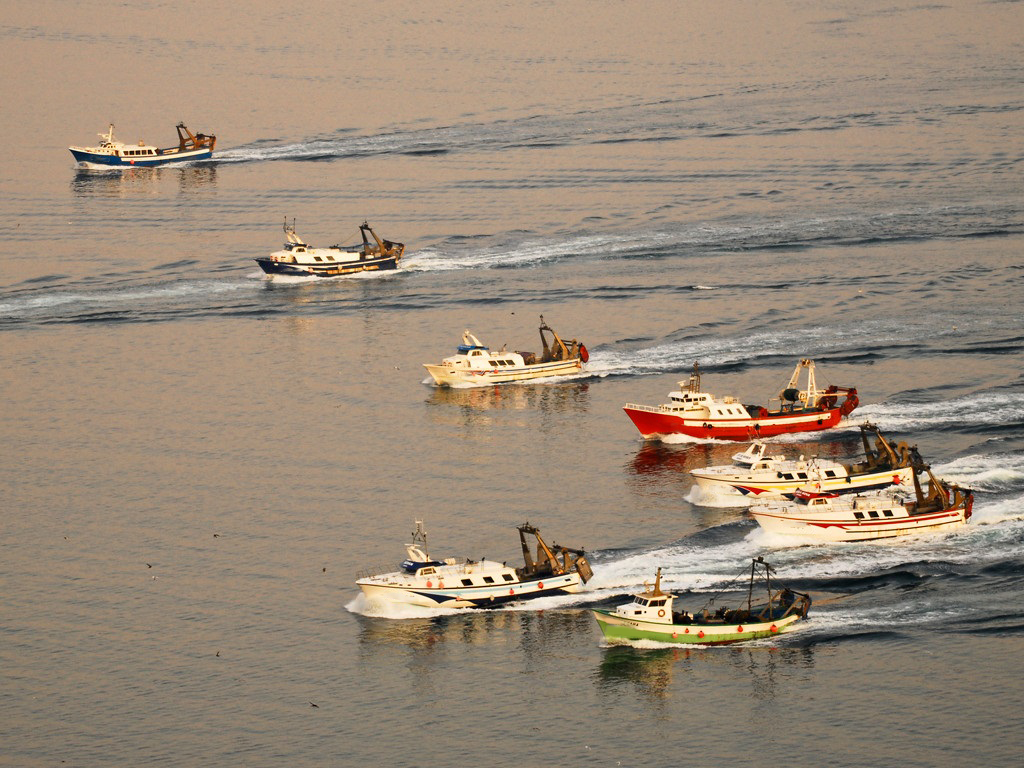 3. Oceana Analysis Finds US Falls Short on Transparency at Sea
Oceana released an analysis finding that the US fishing vessel transparency requirements fall behind other countries. Only 12% of the 19,000+ commercial fishing vessels registered in the US must carry automatic identification system (AIS) devices. The US requires fishing vessels 65 feet or longer to carry AIS devices and transmit signals within 12 nautical miles of the coast, while the EU requires all vessels over 49 feet to broadcast AIS signals for trip duration. Expanding the US requirement would increase AIS usage by 65%: 1,500+ additional fishing vessels. "If we're serious about stopping illegally caught seafood from entering the US, we need to know more about the seafood we import, and to do that, we need to expand transparency of fishing. The US must embrace transparency at home so we can demand it elsewhere," said Beth Lowell, Oceana's deputy vice president for the US.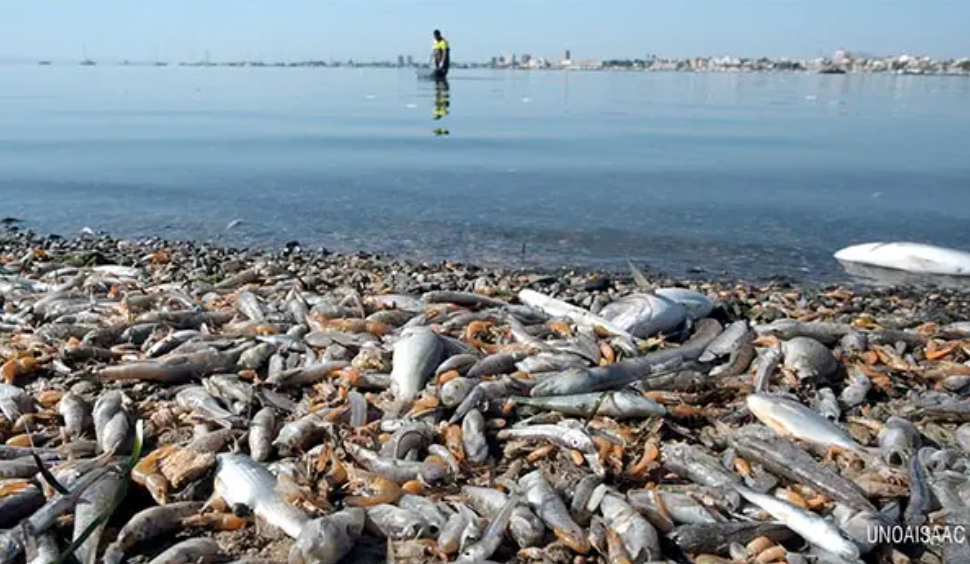 4. Polluted Lagoon Set to Become First Ecosystem in Europe With Its Own Rights
Spain has voted to give a heavily polluted lagoon, labeled one of the biggest ecological catastrophes in Europe, legal personality, meaning that any citizen can go to court to defend it. Last week, the Congress of Deputies in Madrid approved a law that would make the Mar Menor and its entire basin the first ecosystem in Europe with its own rights, as if it were a person or a company. The Mar Menor is a protected site under the international Ramsar Convention on Wetlands, but runoff rich in fertilizer from decades of intensive agriculture and illegal irrigation has drained into the lagoon, leading to the death of thousands of marine animals in recent years. It is hoped the Mar Menor will receive its new status by the end of May, once the law is voted on and approved in the plenary session of congress.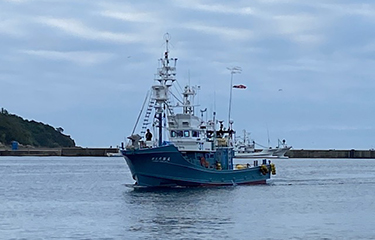 5. Japan Starts Fourth Commercial Whaling Season Since Leaving International Whaling Commission
This is the fourth year that Japan will hunt whales commercially after leaving the International Whaling Commission (IWC). The IWC's purpose since its 1946 creation is to rebuild stocks so that whaling could be managed responsibly. However, IWC member countries with strong anti-whaling sentiment have blocked a resumption of whaling – even for stocks with adequate numbers – according to Japan. The country believes the IWC today means to eliminate the whaling industry. After leaving the IWC, Japan resumed commercial whaling in 2019 in its own exclusive economic zone (EEZ). Japan also continues to hunt small cetaceans (dolphins, pilot whales) in its own waters, as do other nations, like the US and Canada, which hunt belugas and narwhals; and the Faroe Islands, which hunt pilot whales. The IWC website says small cetaceans are not considered to be among the "great whales."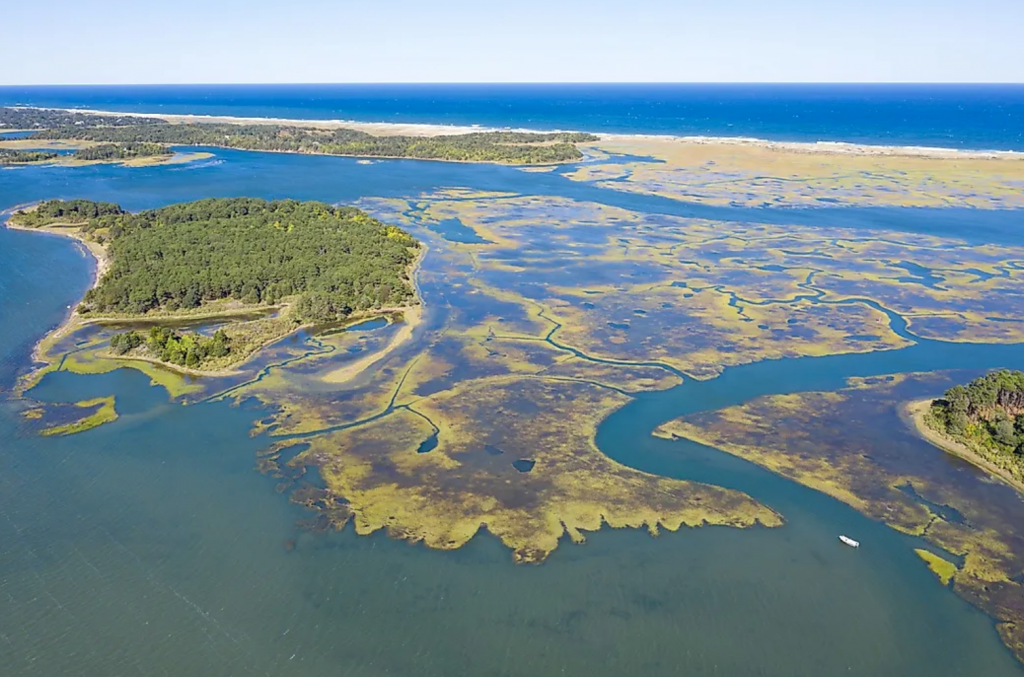 6. Hundreds Rally in Plymouth, Massachusetts to Prevent Nuclear Wastewater Dumping in Cape Cod Bay
Hundreds of people protested Holtec International's proposal to dump 1 million gallons of processed radioactive water from Plymouth's decommissioned nuclear power station into Cape Cod Bay. A company spokesperson said Holtec is considering other options to dispose of the nuclear wastewater aside from dumping it into the bay, including evaporating the contaminated water or trucking it to an out-of-state facility. "We will be evaluating the regulatory approved options available, and no final decisions have been made," the spokesperson said. "The US Environmental Protection Agency (EPA) and Nuclear Regulatory Commission have strict regulations regarding the disposition of all effluents from any decommissioning site." Opponents of the dumping proposal say the environmental and economic consequences of dumping the wastewater into Cape Cod Bay are too high. Holtec needs permission from the EPA if the water contains pollutants regulated by the Clean Water Act, such as dissolved metals.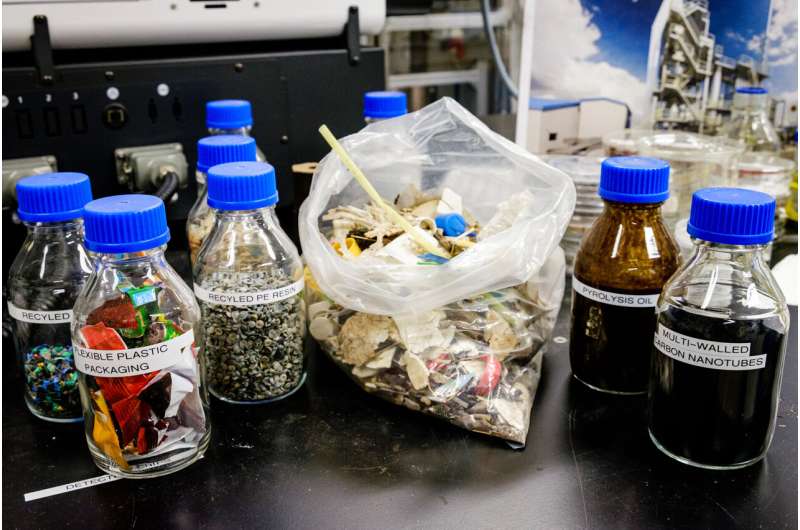 7. Researchers Have New Method to Convert Plastic Trash into Clean Hydrogen Fuel
Scientists from Nanyang Technological University, Singapore (NTU Singapore) have developed a new method to convert plastic waste into hydrogen based on pyrolysis, a high-temperature chemical process. Unlike easily-recycled PET plastic bottles, plastic litter containing contaminated food packaging, styrofoam, and plastic bags is currently incinerated or buried in landfills, creating water and ground pollution. Using pyrolysis, plastic litter can be converted into hydrogen and carbon nanotubes. Hydrogen helps generate electricity and power fuel cells like those found in electric vehicles, with clean water as its only byproduct. The research project used marine litter collected from local waters in collaboration with the Ocean Purpose Project, a non-governmental organization and social enterprise based in Singapore. With 269 million kilograms of plastic waste currently floating in the oceans, the NTU team estimates that the converted waste could power an electric vehicle for 20 to 40 million kilometers.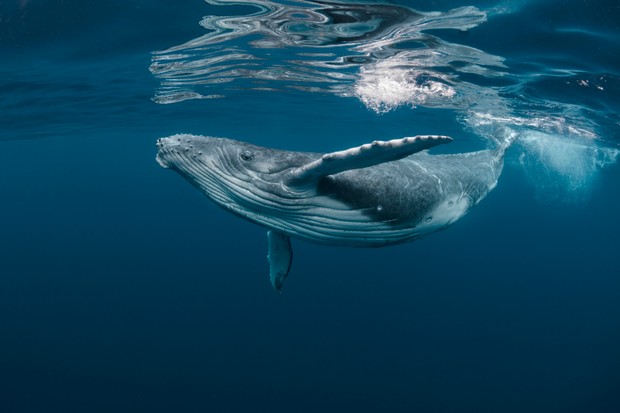 8. To Save California's Whales, Put Overlooked Threats into Policy, Study Says
Current whale-protection policies in California rarely address the overlapping, compounding stressors facing whale populations, according to a new study. Researchers examined the main causes of death for nine whale species in the California Current Ecosystem. "We found that oftentimes, people single out fishing or ship strike for their roles in whale mortality," said co-leading and corresponding author Eliza Oldach. "But a whole slew of human activities have collided to make the modern ocean a really tough environment for whales to survive." The report found that policies target five main contributors to whale mortality: entanglements, vessel strikes, noise, water quality, and marine debris. But nutritional stress, disease, and predation need to be included. The study comes as the California Ocean Protection Council aims to develop a plan for achieving zero mortality for whales in the California Current Ecosystem this year.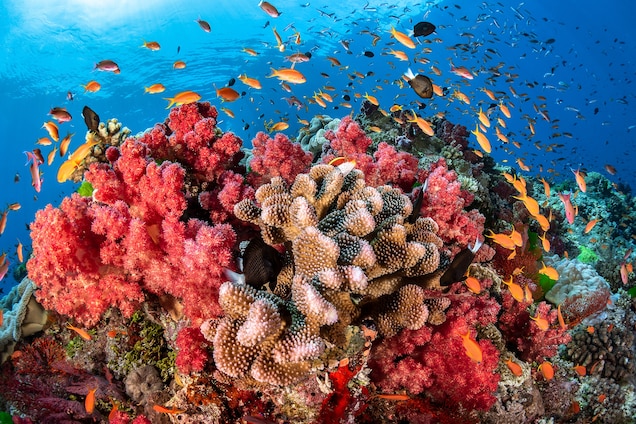 9. Delicate Balance of Coral Reef Processes Creates Management Challenges
Researchers have quantified five critical ecological processes on more than 500 coral reefs worldwide to understand how these processes relate to each other and what distinguishes the most functional reefs. Their work demonstrates that key functions performed by fish communities (the removal of algae, predation, biomass production, and the cycling of nitrogen and phosphorus) are inherently interconnected. While these processes are influenced by the community structure of reef fishes on any given reef, no one reef can maximize each of the five processes simultaneously. The researchers collected data from individual fishes and combined it with a large dataset on fish communities worldwide. The findings could change the way we think about reef conservation. Simon Brandl of the University of Texas at Austin concluded, "We clearly need to develop a more nuanced approach to conserving coral reefs that considers local species, ecosystem dynamics, and stakeholder needs."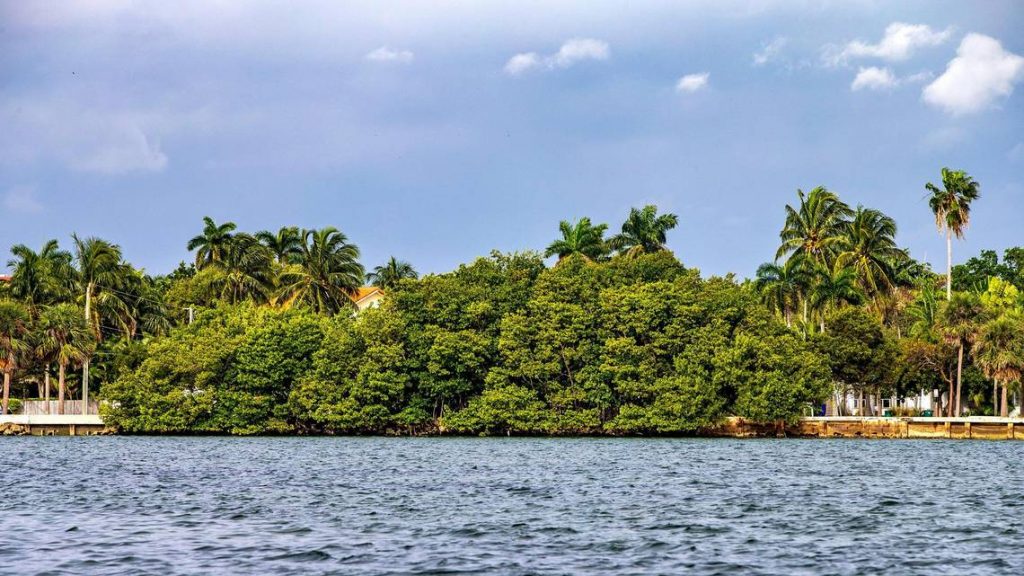 10. Mix of Mangroves and Seawalls May Be "Best of Both Worlds" to Take on South Florida Sea Rise
Along most of the historical South Florida coast, mangroves were nature's way of protecting the land from waves and hurricanes. As development inched closer to the water, seawalls became the method of choice to separate land and sea. Indeed, the science — at least for pure flood control — suggests the man-made answer usually wins out over nature's solution. But mangroves have a long list of benefits, including erosion control, providing a habitat for the fish and other organisms that inhabit the bay, improving water quality, and storing carbon dioxide. And unlike a concrete wall, they actually form a stronger and higher barrier over time. Meanwhile, when waves crash against the hard concrete, it carves away at the sand below, making it a less friendly place for sea creatures or plants. Combining the two, known as a hybrid approach, solves a lot of those issues.
11. Melting Ice Caps May Not Shut Down Ocean Current
Most simulations of our climate's future may be overly sensitive to Arctic ice melt as a cause of abrupt changes in ocean circulation, according to new research. Climate scientists count the Atlantic Meridional Overturning Circulation (or AMOC) among the biggest tipping points on the way to a planetary climate disaster. The Atlantic Ocean current acts like a conveyor belt carrying warm tropical surface water north and cooler, heavier, deeper water south. Now researchers are revising their understanding of the relationship between AMOC and freshwater from melting polar ice. Climate scientists created a new model simulation that matches the warmth of the last 10,000 years and does away with the trigger most scientists believe stalls or shuts down the AMOC: an influx of freshwater from melting ice. Researcher Feng He said, "The AMOC appears to be less sensitive to freshwater forcing than has long been thought."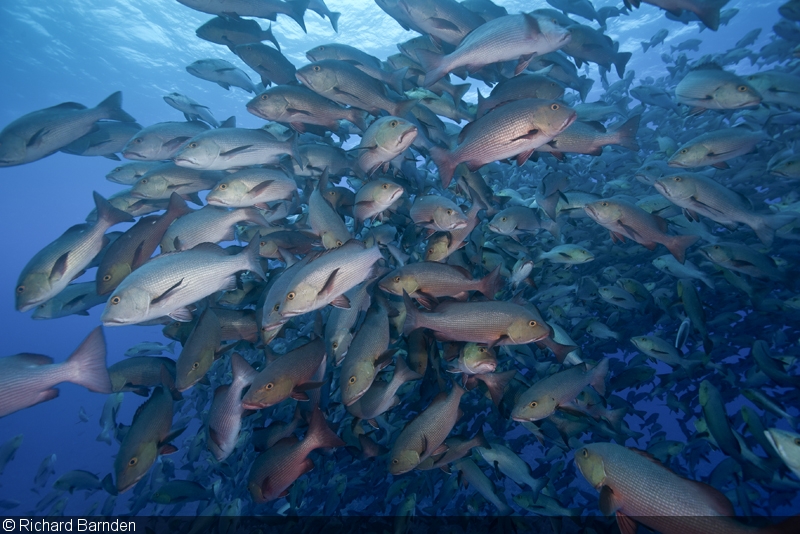 12. Turbulence From Spawning Fish Keeps a Healthy Circulation in Coastal Waters
A new study has shown how fish influence ocean ecosystems in coastal regions, revealing for the first time how they circulate nutrients and oxygen around the waters when they spawn. This process is key to keeping the ecosystems running. In this new study, a team led by the University of Southampton spent fifteen days monitoring water turbulence in the Ría de Pontevedra, a bay off the northwest coast of the Iberian Peninsula. The researchers used an instrument called a microstructure profiler, which measures variations in current speed and temperature over small distances. The results showed increased levels of turbulence and mixing occurred every night, similar to turbulence caused by a major storm, despite the climate staying calm throughout the study. The study has revealed that while biological mixing may not be very important in the open ocean, it can be significant in coastal ecosystems.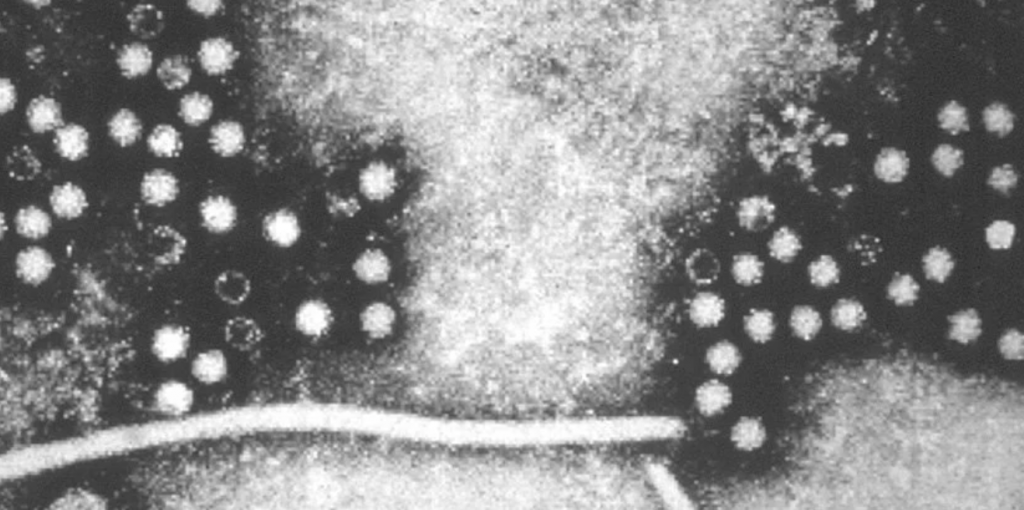 13. Over 5,000 Previously Unknown Viruses Have Been Discovered Lurking in the Oceans
An analysis of the genetic material in the ocean has identified thousands of previously unknown RNA viruses and doubled the number of phyla, or biological groups, of viruses thought to exist, according to a new study. These new sequences help scientists better understand not only the evolutionary history of RNA viruses but also the evolution of early life on Earth. As the COVID-19 pandemic has shown, RNA viruses can cause deadly diseases. However, they also play a vital role in ecosystems because they can infect a wide array of organisms, including microbes that influence environments and food webs at the chemical level. Mapping out where these RNA viruses live can help clarify how they affect the organisms driving many of the ecological processes that run the planet. The study also provides improved tools that can help researchers catalog new viruses as genetic databases grow.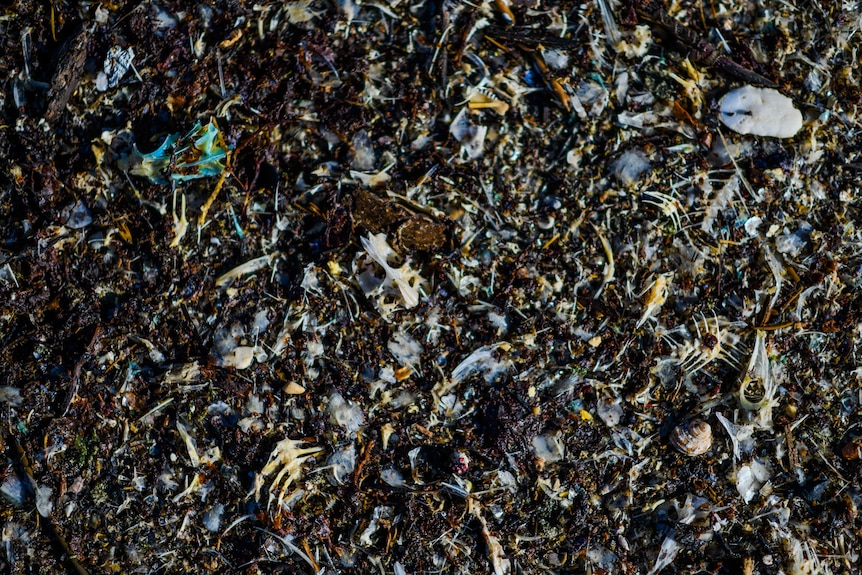 14. Mass Fish Kill Caused by Coral Spawning Hits Beaches on Western Australia's Ningaloo Coast
The Department of Primary Industries and Regional Development (DPIRD) has launched an investigation into a fish kill after an estimated 16,000 dead fish washed up along the Ningaloo Coast, including Turquoise Bay, Bill's Bay, and Yardie Creek. The analysis of water samples from Bill's Bay turned up ammonia, nitrates, and phosphates, likely the result of decaying coral spawn and fish. DPIRD's Marion Massam said the department believed the mass fish-kill event was caused by coral spawning: "Coral spawn itself can use up oxygen in the water and when it breaks down, more oxygen is used up as part of the breakdown process. That reduces oxygen in the water for the fish. They can end up dying as a result." Coral spawning is an annual event that typically occurs following the March full moon, after corals are stimulated by the seasonal rise in water temperatures.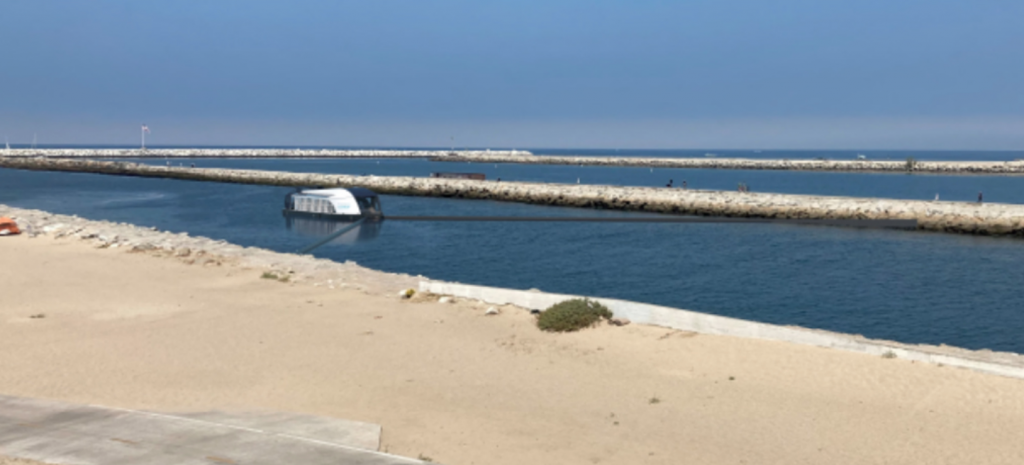 15. Nation's First River Trash Interceptor Stops Plastics from Creek Entering Ocean
In Santa Monica, California, around 60,000 pounds of trash makes its way into the ocean from the Ballona Creek every year. A garbage-collecting barge could make a serious dent in the pollution problem. The soon-to-be-installed piece of trash-gathering technology, the Interceptor, will be moored at the mouth of the Ballona Creek, where it will utilize the river's natural flow and a mechanical ramp to collect debris in its floating dumpsters. In 2019, the Board of Supervisors passed a motion making it a key goal to get a handle on the trash problem in the Ballona Creek. Around the same time, The Ocean Cleanup approached the County to run a two-year pilot program testing the efficiency of the Interceptor in capturing trash and plastic. Rivers are the leading source of ocean plastic pollution, and around 1,000 rivers are responsible for 80% of river plastic.
16. Dolphins' Playful Social Habits Could Also Kill Them, Researchers Say
Dolphins synchronize their breathing with neighbors, and mothers synchronize with calves. It affirms the relationships that are so important to these highly intelligent and social mammals. But sharing space and air can also quickly spread disease. Scientists want to understand how a highly contagious and lethal disease called cetacean morbillivirus — related to measles in humans and first detected in Virginia and Maryland waters — can spread rapidly among dolphins along the Atlantic Coast, as it did from 2013 to 2015. An estimated 20,000 dolphins died from the respiratory virus, and the region's population of coastal dolphins shrank by about 50%. Dolphins are extremely playful animals and often swim close together, sometimes even touching fins. While Atlantic bottlenose dolphins are not endangered, they are considered depleted, or below optimum sustainable population. Scientists are trying to predict the next outbreak and minimize human disturbance of the animals.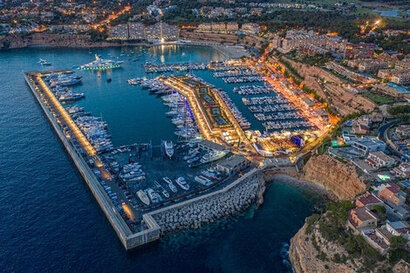 17. Eco Wave Power to Construct 2MW Wave Energy Power Station in Spain
Eco Wave Power, producer of clean electricity from ocean waves, announced that it entered an official agreement with Port Adriano, Spain, for the potential construction of a wave energy power plant (up to 2MW). The agreement expands Eco Wave Power's presence in Europe and will help Spain achieve its goals for renewable power, leveraging its significant coastline capacity. According to the agreement, Port Adriano will assign a potentially suitable location to Eco Wave Power for a period of 20 years, while Eco Wave Power will be responsible for securing all licenses, constructing, and commissioning the power plants and selling the electricity to be generated by the power plant in accordance with an approved production quota. As a member of the European Union, Spain is bound by EU targets for energy and climate change as part of the Energy Union.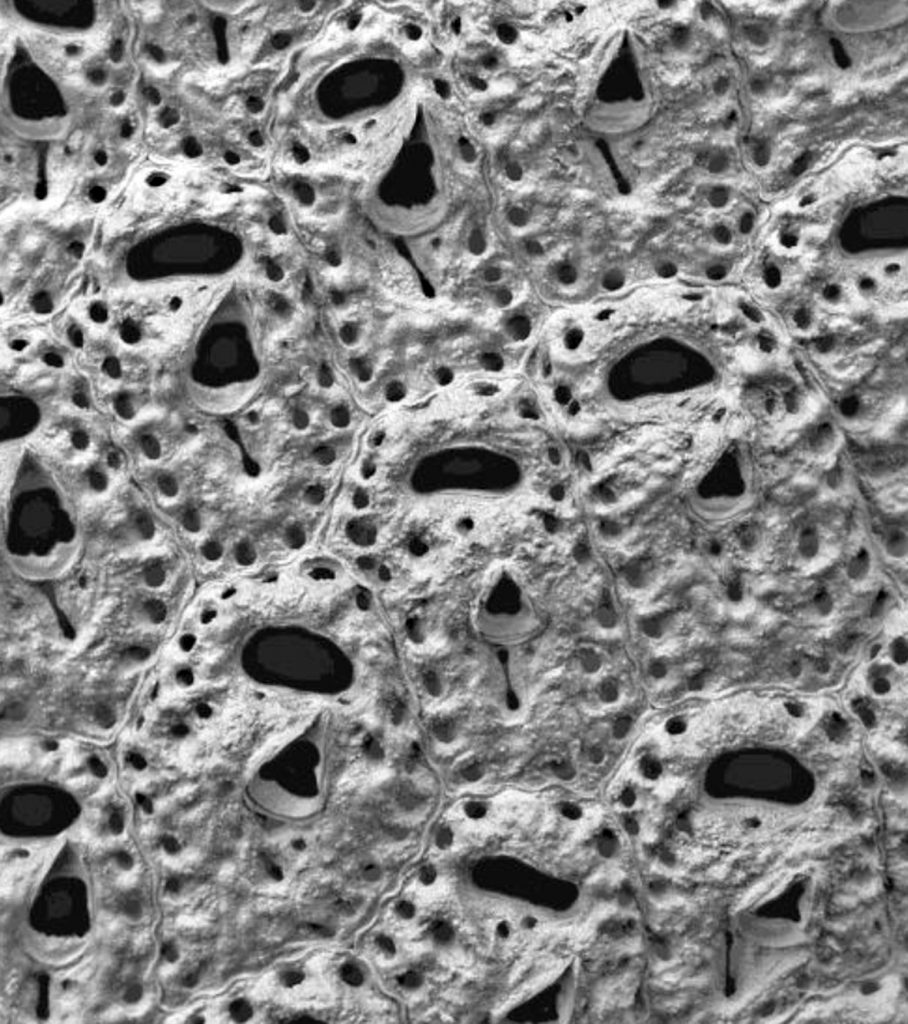 18. Three New Species of "Moss Animals" Discovered in Singapore
Scientists from the National Universidad of Singapore (NUS) discovered three new species of moss animals while surveying for a project in 2019. The discovery of the three new species was announced by Minister for National Development Desmond Lee on April 11, as he launched a new exhibition on safeguarding the ocean and conserving marine life at the Singapore Botanic Gardens. Moss animals are tiny, simple aquatic creatures that resemble the small plants and are classified under a group of marine life called bryozoa. Bryozoans are invertebrates existing in small colonies while encrusted on larger objects (coral rubble). Each colony is about a few centimeters wide, much like moss growing on a piece of log. The NUS scientists also found nine existing species of bryozoans recorded in Singapore for the first time. This brings the total number of bryozoan species in Singapore to 133.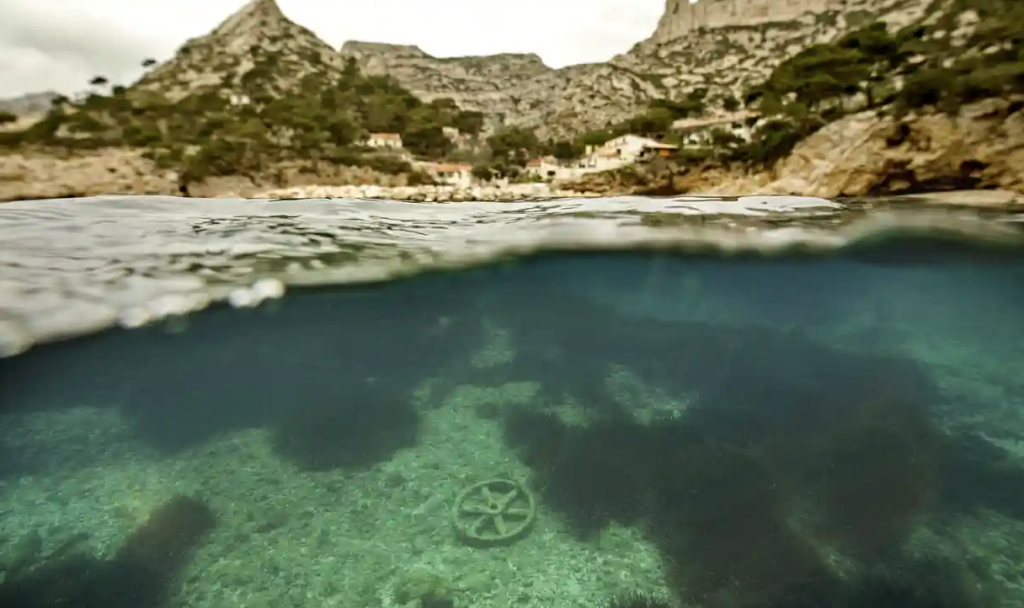 19. Sunscreen Chemicals Are Accumulating in Mediterranean Seagrass, Study Finds
Scientists discovered ultraviolet filters in the stems of Posidonia oceanica, a seagrass species found on the coast of Mallorca and endemic to the Mediterranean Sea. The researchers believe the contamination is the result of recreational activities and waste discharges. Samples found varying concentrations of sunscreen components, including oxybenzone, avobenzone 4-methyl, benzylidene camphor, benzophenone-4, and methyl parabens. While the full impact of these chemicals on seagrass remains unknown, the researchers are concerned about potential harmful effects. Seagrass meadows are home to diverse marine species and act as carbon stores, while also helping buffer coastal areas against erosion. Previous research has found that certain UV-filtering sunscreen chemicals can have damaging effects on fish, turtles, and dolphins, including disrupting their reproductive systems and harming their development. Coral reefs are also affected, and these chemicals have been prohibited in tourism destinations such as Hawaii, Florida, and Palau.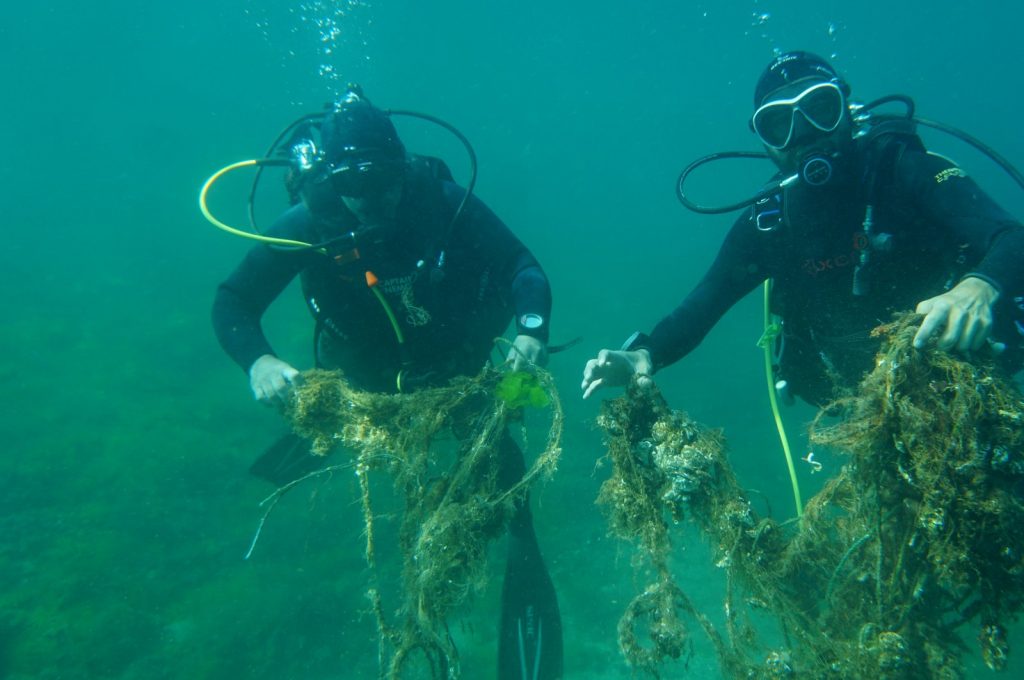 20. Volunteer Divers Clean Up Ghost Nets in Turkey's Marmara Sea
Abandoned by fishermen, long stretches of ghost nets are being cleared by Serço Ekşiyan, an Istanbul native and amateur diver. He started picking ghost nets from the sea about 16 years ago and has since cleaned up some 35,500 square yards of the nets with the help of two friends. Over the years, Ekşiyan found new uses for the ghost nets. Some are converted into shopping bags while others are sent to villages in the eastern province of Erzincan where they are used as "plant covers" for protecting crops against weather conditions. Ekşiyan says net pollution is a big problem for the seas, pointing out that some 640,000 tons of nets and other fishing materials are discarded into seas across the world according to UN figures. An estimated 932 miles of nets are lost or left by fishing boats every year.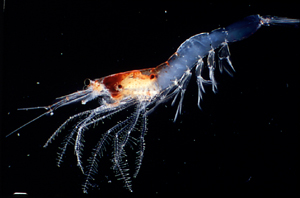 21. Study of Shrimp Eyes Opens Window into Life in the Deep Sea
Research examining the eye size of more than 16 species of planktonic, almost transparent shrimp called sergestid shrimps is revealing how animals of the deep have adapted to surviving in low light. "Animals of the deep have evolved the ability to glow and use bioluminescent signals to communicate with each other. This means that their vision is crucial to their survival. It's how they find food and one another in the deep. Researchers compared eye size of shrimp pulled from different depths of the ocean and compared how much they migrated through the water column. Researchers found that, overall, species that lived at greater depths – 1,000 meters or so – had larger eyes. Because these crustaceans' eyes match the brightness emitted from their organs, they give biologists an understanding of how the animals use their bioluminescence to communicate with one another.
22. Scientists Develop a Plan to Manage Lionfish Populations in the Mediterranean
Scientists have published a series of recommendations to enable communities and managers to minimize the impact of lionfish in the Mediterranean Sea. Researchers in the UK and Cyprus have said increasing lionfish densities—combined with the species' generalist diet and consumption of ecologically and socio-economically important fish—has the potential to result in further disruption of an already stressed marine environment. Their Guide to Lionfish Management in the Mediterranean features a series of recommendations through which they hope lionfish populations can be managed. This includes organizing targeted culls and creating a supply chain between fishers, markets, businesses, and consumers to make lionfish a component of the region's fishing industry. They have also called for legal changes to permit lionfish removals across the Mediterranean and for the species to be included on the European Union list of invasive species of concern.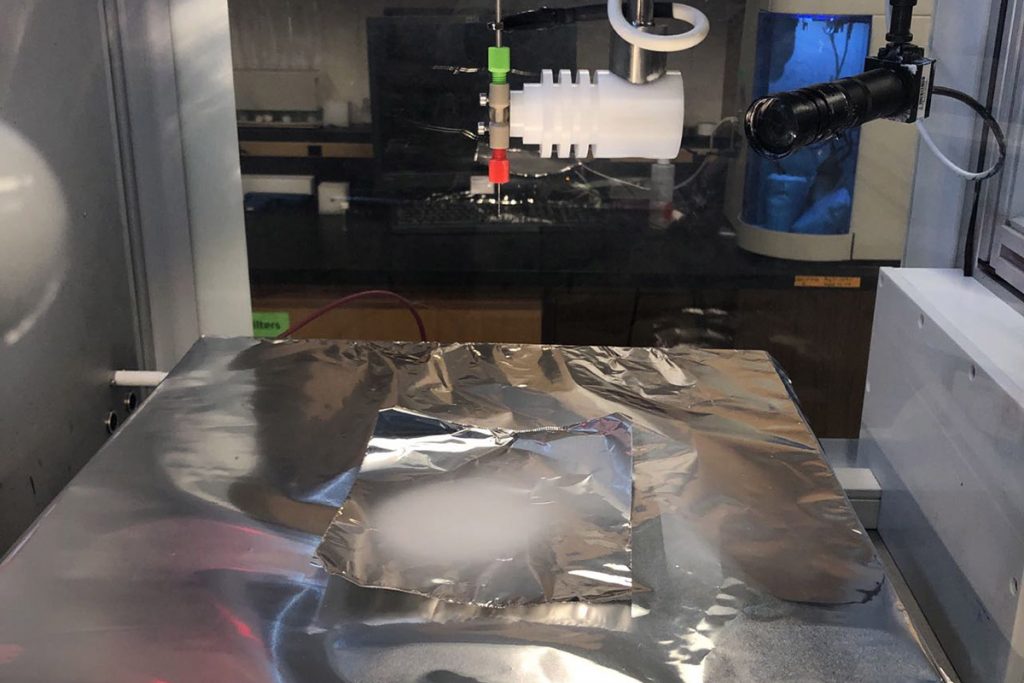 23. "Smart" Packaging Preserves Food and Enhances Safety Without Plastic Waste
Keeping healthy foods fresh and unspoiled often comes with an environmental cost in the form of plastic waste throughout our oceans. Researchers from Harvard and Singapore's Nanyang Technological University developed an alternative "smart" packaging material using biodegradable corn protein, starch, and others. It keeps harmful bacteria and spoilage microorganisms off food and plastic pollution out of the environment. The packaging is made from a type of corn protein called zein—which is produced from corn gluten meal, a waste by-product of ethanol production—and other bio-polymers extracted from food waste. It contains a mesh of nanoscale fibers produced through electrospinning and infused with a combination of natural antimicrobial compounds (thyme oil, citric acid). The fibers sense enzyme presence from bacteria (E. Coli, Listeria) and increased levels of humidity on surfaces. In response the packaging releases miniscule amounts of the antimicrobials to enhance food safety and shelf life.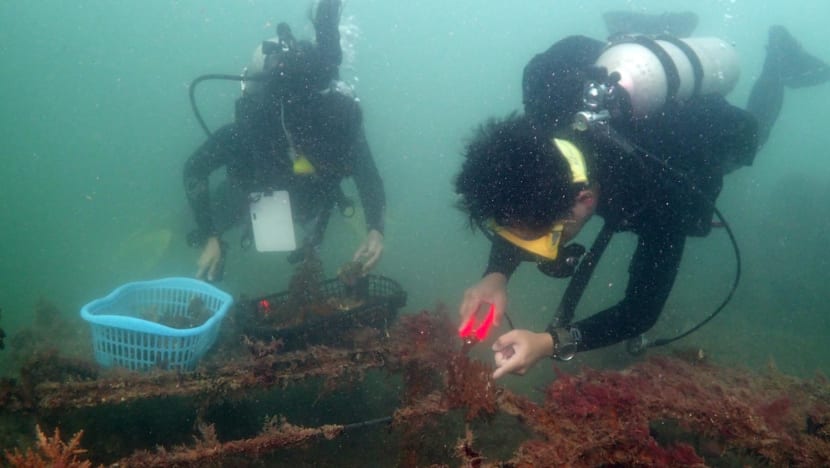 24. New Citizen Science Program to Help Monitor Singapore Reefs
A new citizen science program, Reef X, enables recreational divers to help monitor and conserve local reefs in Singapore. The program, an initiative by nonprofit conservation group Marine Stewards, will support multiple coral reef research and conservation efforts. Working with the National Parks Board (NParks), the organization aims to train about 60 divers this year in basic reef survey techniques, including sea life identification, as well as photo and video documentation of reefs. They will also learn how to spot threats like coral bleaching and to maintain and upkeep coral nurseries. The data collected will help experts monitor the health of the corals. It will be the first citizen science program to work with various research stakeholders in Singapore. The skills can be applied to different research topics, and Reef X hopes to be a platform with citizen science divers available for any research program.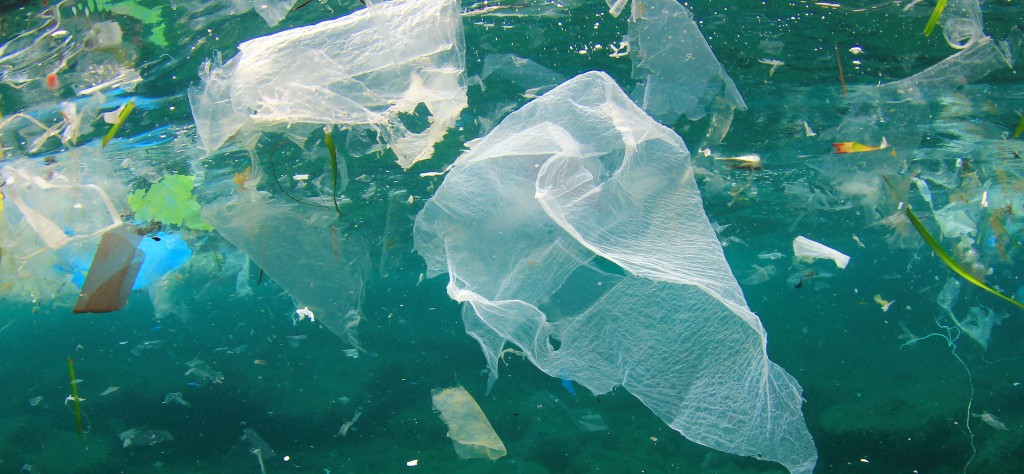 25. Some "Biodegradable" Plastics Perform No Better Than Traditional Plastics in the Ocean
A new study led by the Institut de Ciències del Mar (ICM-CSIC) in Barcelona has revealed that PLA plastic, of biological and biodegradable origin, does not degrade in marine environments any faster than plastics that come from petroleum, such as polystyrene and polyethylene. PLA plastic is used to produce single-use cups, plates, and cutlery, among others. Previous studies had proven that this type of plastic does not biodegrade below 60°C, conditions that do not occur in the ocean, although experts had hoped that it would be more sensitive to photodegradation caused by sunlight and that the resulting degradation products would be more easily degraded by marine bacteria, but this is not the case. For this work, researchers exposed different types of plastic to the temperature and solar radiation conditions of the ocean and analyzed the organic carbon released as a result of their degradation.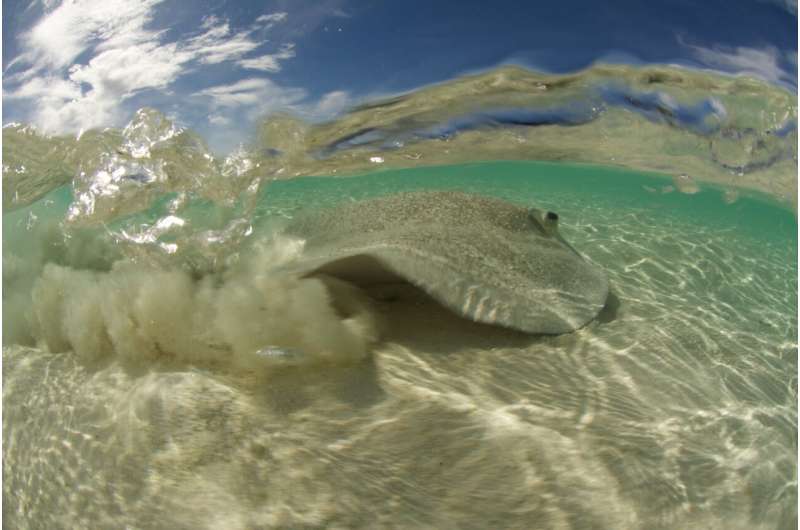 26. Climate Change Could Affect Where Seychelles' Stingrays Choose to Live
Researchers recently looked at St. Joseph Atoll in the Seychelles to try and understand the importance of the habitat for vulnerable stingrays. They tracked 60 individuals from three species of stingray that live in the area year-round and recorded environmental factors, like the tides and temperatures. Researchers found that stingrays prefer the safety of the shallows. But environmental extremes such as very low tides or particularly high or low water temperatures push rays into deeper waters, where they are at risk from larger, predatory sharks. Conditions there are more stable, however, so it is likely that their preferred habitat will change as the climate changes and extremes become more common. Research like this helps us to protect vulnerable groups like stingrays more effectively because ​​when we know what the priority habitats for vulnerable species are, we can develop management plans for their conservation.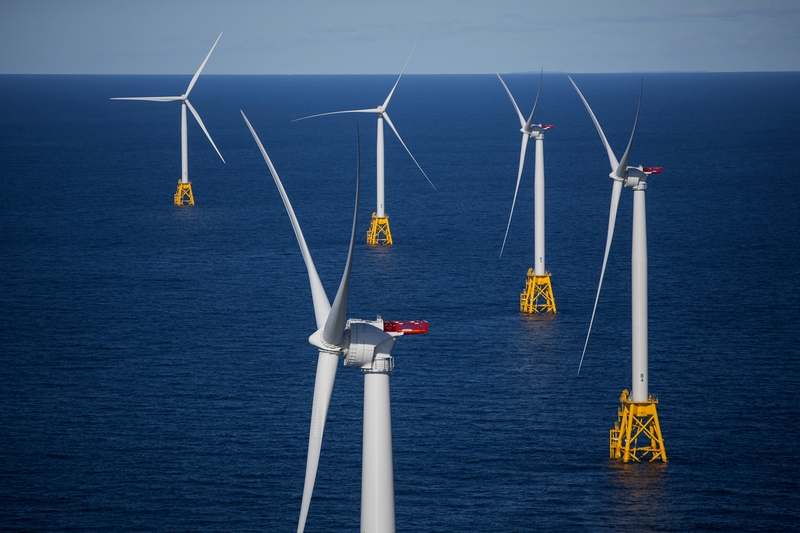 27. Rhode Island Wind Farm Is a Popular Hangout for Fish, Study Shows
A seven-year study of fish near the Block Island Wind Farm and in control areas south and east of the wind farm shows no difference in the catch of most species because of the operation of the turbines. It also cites an increase in cod and black sea bass in the area. The study conducted trawl surveys monthly before and during construction and operation of the turbines. 663,970 individual fish representing 61 species were collected in the seven years of the survey. Species that are attracted to wind farm pylon structure, such as Atlantic cod and black sea bass, increased their presence at the wind farm after installation, while the catch of other species, such as longfin squid and winter flounder, varied consistent with regional trends. In turn, the Block Island Wind Farm has become a fishing destination for many recreational anglers.
28. Sea Lions Break into Salmon Farm, Gorging on Fish and Worrying Conservationists
Dozens of sea lions in British Columbia have spent the last few weeks gorging on fish after slipping into an industrial salmon farm. Local conservation groups, who oppose the fish farms, have warned that the sea lions themselves are in danger the longer they spend inside the farm. They worry about the animals becoming entangled in farm equipment. In little more than a decade, more than 100 sea lions have drowned after getting tangled in fish farm nets, as has one humpback whale, highlighting the dangers the farms and their nets pose to local wildlife. Efforts to scare the sea lions away have so far failed. The breach at the farm has also drawn attention to the British Columbia fish farms, a number of which have been ordered to close by the federal government by 2025 amid environmental concerns and opposition from Indigenous nations.
/