February 26, 2020: Texas weather: Thousands of cold-stunned turtles rescued, Coca-Cola to test paper bottle to combat plastic pollution, Discovery of mysterious creatures living under Antarctica's ice, Panama ready to lead global efforts on ocean conservation and more…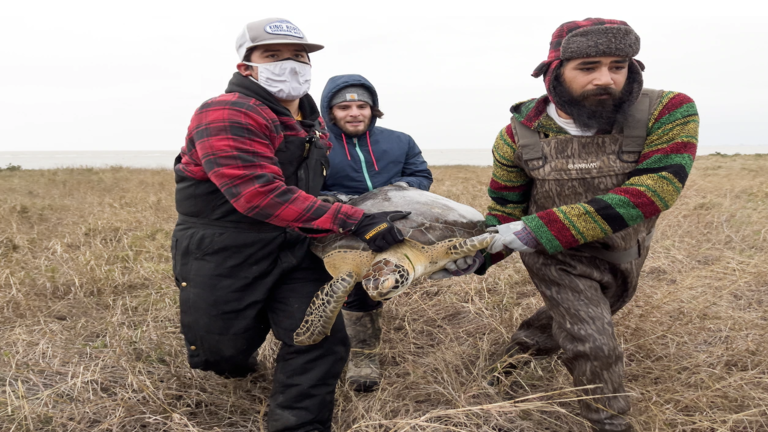 1. Texas Weather: Thousands of Cold-Stunned Turtles Rescued
The rescue started in the ocean. Over the weekend, boaters in commercial vessels and dinghies patrolled the frigid waters, collecting hundreds of cold-stunned turtles that had floated to the surface. The following day the effort expanded. Dozens of other residents arrived to help on the beach. On Tuesday afternoon, McLellan says, there was a 400-yard line of cars outside the convention center, each car bearing turtles. It took at least 10 men to hoist one turtle, bigger than 400 pounds and at least 150 years old, onto a flatbed truck. Cold-blooded animals like sea turtles rely on ambient heat to regulate their body temperatures, and when the water dips below 50 degrees Fahrenheit—rare around South Padre Island—sea turtles' heart rates slow, rendering them paralyzed but conscious.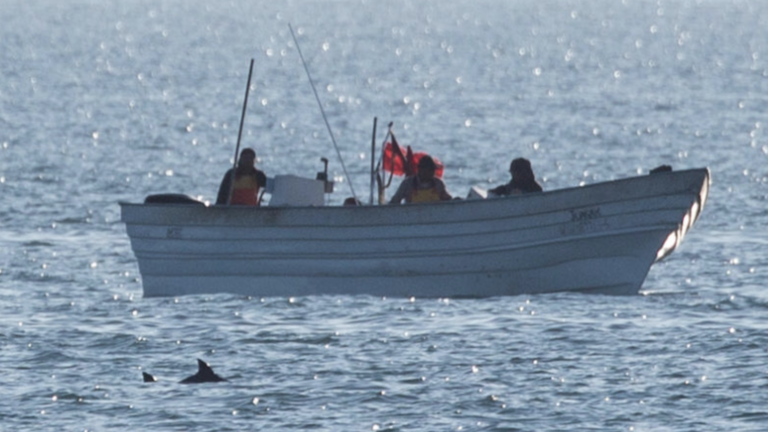 2. In the Fight to Save the Vaquita, Conservationists Take on Cartels
The critically endangered vaquita porpoise, a species endemic to the Sea of Cortez in the Upper Gulf of California in Mexico, is at severe risk of extinction due to illegal gillnet fishing for the critically endangered totoaba fish. Andrea Crosta of Earth League International (ELI) says the key to saving the species is arresting all criminals involved in the illegal totoaba trade, while other NGOs work to patrol the Sea of Cortez for illegal gillnet use or to introduce seafood sanctions. With only nine vaquita porpoises believed to be left in the world, most experts agree that this year will be critical to the vaquita's survival. "The vaquita issue, in my opinion, is an example of epic, epic failure of conservation," Andrea Crosta, told Mongabay in an interview.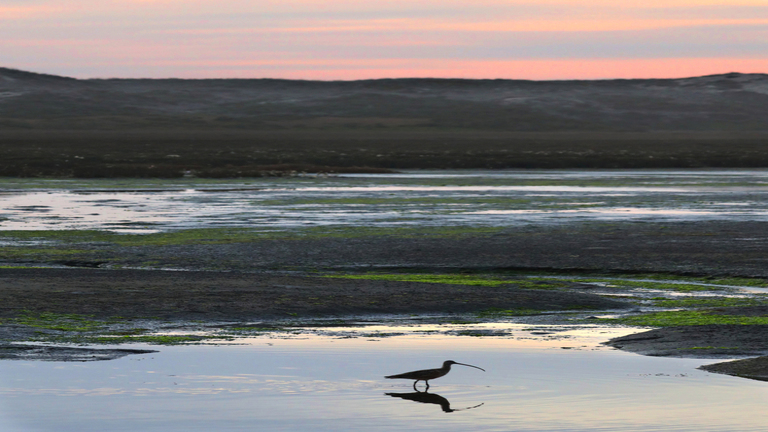 3. California State Ocean Protection Council Awards $1.3 Million to Elkhorn Slough Restoration
The state's Ocean Protection Council has awarded $1.3 million to preserving and safeguarding estuary habitat at Elkhorn Slough. Once degraded by farming activities such as diking, the wetland is at-risk of impacts from climate change — particularly rising sea levels. At the slough, an intermingling of fresh and saltwater creates rich, diverse habitat that's home to threatened species such as the Southern Sea Otter, endemic Olympia oysters, and hundreds of birds. Elkhorn Slough National Estuarine Research Reserve Manager Dave Feliz says: "We all know that climate change is going to change a lot, and so we're doing all we can to make sure that these habitats remain valuable for wildlife and for people too".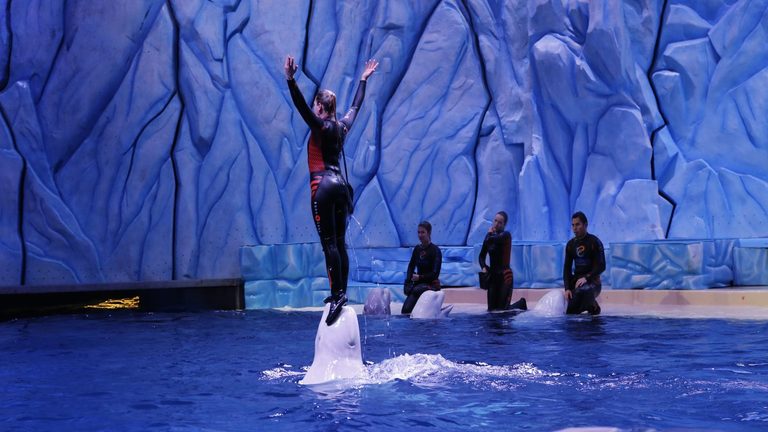 4. Inside China's Booming Ocean Theme Parks
In China, the Ocean Theme Park industry before Covid-19 had been thriving. In the past five years, around 30 new aquariums had opened, bringing the country's total to more than 80. The China Cetacean Alliance, a coalition of conservation organizations, estimated that the facilities have at least 1,000 cetaceans in captivity. A wildlife campaign manager at the Beijing office of World Animal Protection, Zheng Yu, is concerned about the conditions these animals are kept in. Covid-19 has brought much of the world's economy to a standstill. China's aquariums, like other tourist attractions, are temporarily closed. "Without sufficient revenue from ticket sales due to the pandemic, we are concerned about the impact this has had on captive animals," says Zheng.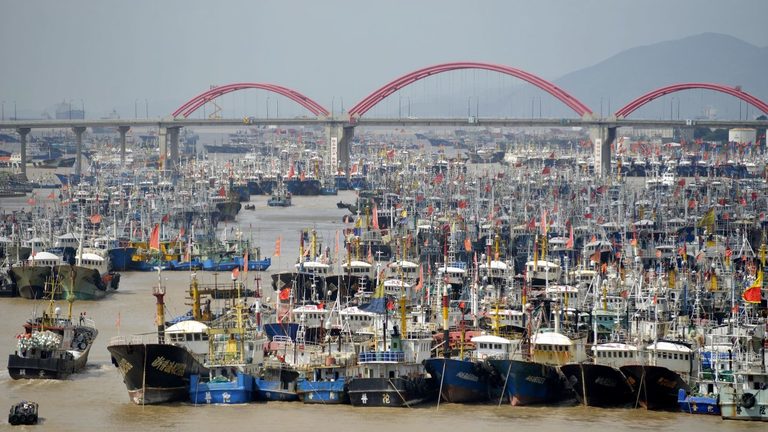 5. Fishing Harbors on Hainan to Participate in the Collection of Plastic Waste in the Ocean
Hainan Island has been actively seeking to reduce the use of plastic in the region in recent years. By the end of 2025, it hopes to achieve a complete ban on the production, sale, and use of all plastic products. The provincial government pays special attention to environmental protection and pollution control. The Island's fishing harbors will participate in ocean conservation efforts by working alongside several other East and Southeast Asia countries to reduce pollution in seas. The Island has reported the crews of the vessels in the process of fishing will collect plastic waste caught in the nets and deliver them to the harbor, following that the garbage will be sent for further disposal.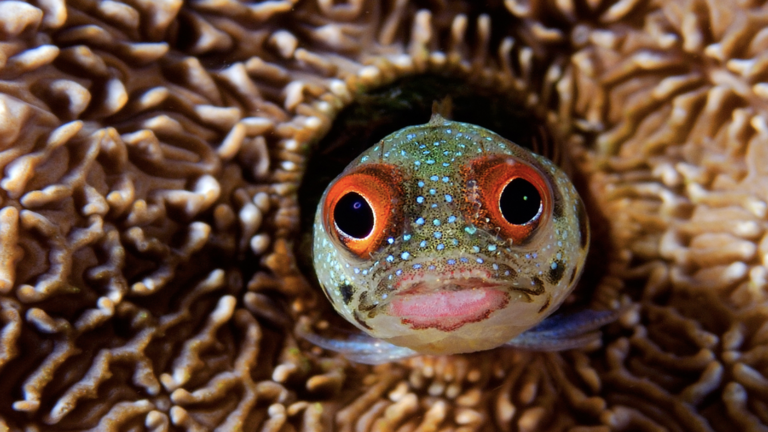 6. Panama Ready to Lead Global Efforts on Ocean Conservation
In Panama, escalating global temperatures are raising the risk of islands and coasts being lost to the sea. Panama's environment minister states if Panama fails to act, the consequences will extend beyond environmental devastation and into the world economy. As a first step, Panama set aggressive new goals under a UN climate agreement in 2020, putting ocean conservation as a top priority of our environmental agenda. Beyond these UN initiatives, Panama has designated five special marine-coastal resource management zones and more than 46 marine protected areas. As Panama mobilises to conserve regional marine ecosystems and fight climate change, it urges for the entire world to act together, and encourage the international community towards these ends.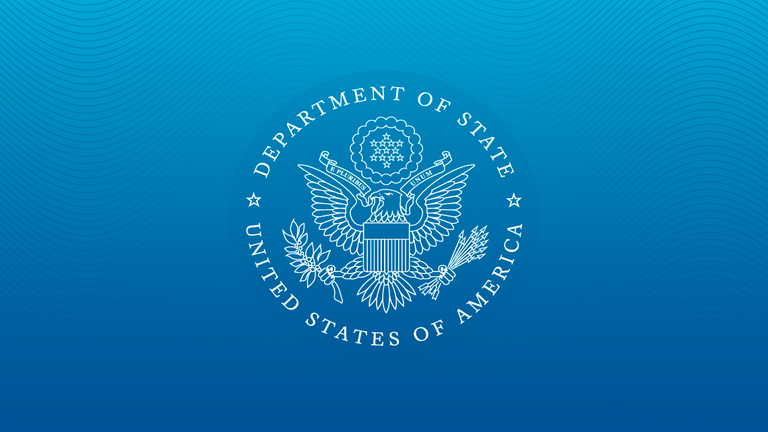 7. United States and Indonesia Celebrate Shared Successes in Marine Conservation and Sustainable Fisheries
On February 17, 2021, the United States Government joined officials at the Ministry of Marine Affairs and Fisheries (MMAF) to celebrate shared marine conservation and sustainable fisheries' achievements through the United States Agency for International Development Sustainable Ecosystem Advanced (USAID SEA) project. USAID, through SEA, supported the Government of Indonesia to create 14 new Marine Protected Areas (MPAs) that cover 1.6 million hectares of ocean, contributing to the government's target of establishing 30 million hectares of MPAs by 2030. Initiated to protect marine ecosystems, improve marine spatial planning, strengthen small-scale fisheries management, and bolster maritime law enforcement. USAID Mission Director Ryan Washburn says a lot more work is still required to achieve healthy ecosystems and a healthy planet for future generations.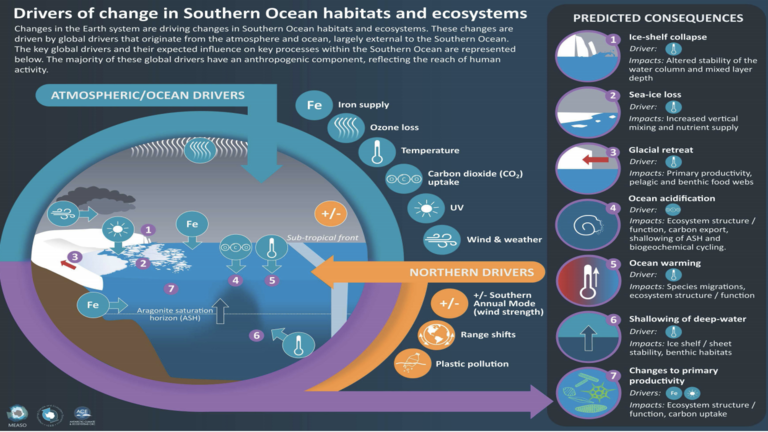 8. Global Drivers on Southern Ocean Ecosystems: Changing Physical Environments and Anthropogenic Pressures in an Earth System
An article published in the Journal Frontiers in Marine Science assesses the current and expected future global drivers of Southern Ocean ecosystems. It reports that increasing CO2 is one of the most important Southern Ocean anthropogenic drivers and is likely to affect marine ecosystems in the coming decades. It also reports on the impact air and ocean warming has had in the cryosphere, with glacial and ice sheet melting in the East Pacific and Atlantic sectors, and examines how marine traffic and ocean pollution is a risk to non-indigenous species. The current rate of change in physical and anthropogenic drivers is certain to impact the Marine Ecosystem Assessment of the Southern Ocean (MEASO) region in the near future and will have a wide range of impacts across the marine ecosystem.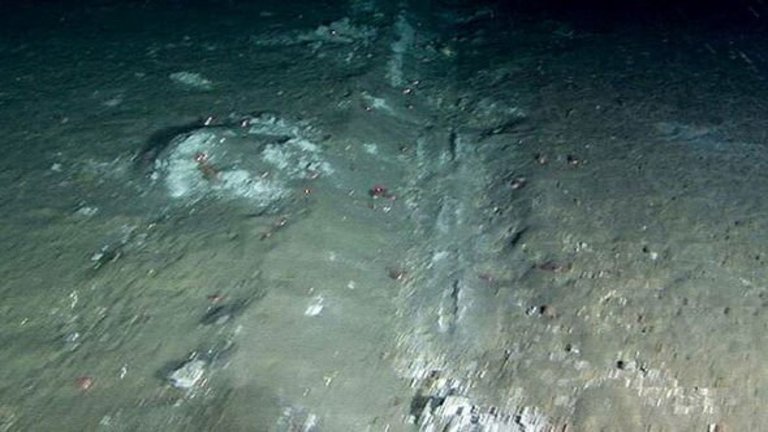 9. Brexit Britain Leads Green Charge With Crackdown on 'Bottom-Trawling'
An associate professor at the University of the West of England, Thomas Appleby, commented on the UK's aggressive push to ban the use of bottom towed fishing gear to safeguard four of the UK's precious offshore Marine Protected Areas. The is to protect against damage such activity causes to the marine environment. From the 27 EU Member states, only five currently ban bottom trawling, which has been shown repeatedly to damage the fragile seafloor. Though EU countries have resisted tougher rules against bottom trawling, a letter from the European Commission's marine department addressed to Non-Governmental Organisations (NGOs) sent shortly after the British announcement has raised hopes that other members of the EU could soon follow suit.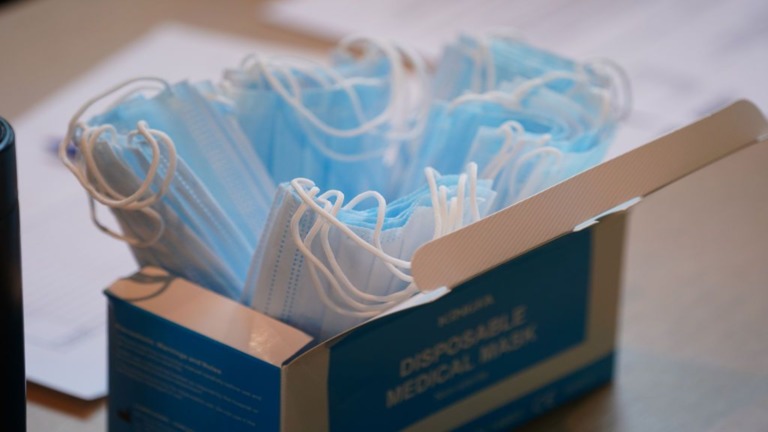 10. PPE is 'nail in the coffin' for plastic pollution
Little pieces of plastic are in our drinking water, food and air we breathe. Now personal protective equipment like masks and gloves washing up along Atlanta rivers banks could be a tipping point for global plastic pollution, according to researchers. Trash in parking lots or tossed out car windows ends up in Atlanta creeks and rivers after a rainstorm. It's a big concern to riverkeeper Jason Ulset because he said the "hooch provides drinking water for 5 million people." But this year, he's noticed a change in what's washing up. "The PPE, the gloves, the masks," Ulset explained. "Tthese little bottles of hand sanitizer that when they are empty, are thrown into the parking lot. In a rush to create these products this year, the PPE's recyclability has been overlooked.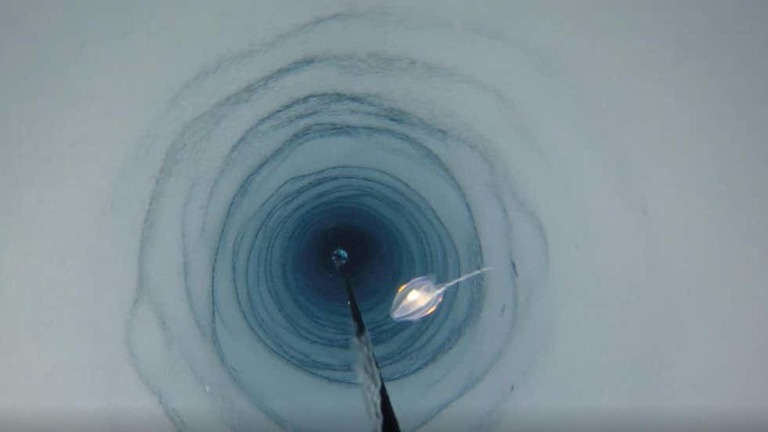 11. Scientists Accidentally Discover Mysterious Creatures Living Deep Under Antarctica's Ice
Scientists accidentally discovered a form of life thriving in a not-so-expected place in Antarctica. The inadvertent find is a type of sponge living in extreme conditions, deep below the Filchner-Ronne Ice Shelf located at the southern edge of Antarctica's Weddell Sea. The sponge was discovered by the team of geologists from the British Antarctic Survey when they were collecting sediment samples based on the seafloor. The team drilled a 900-metre-thick Filchner-Ronne ice shelf, where they dropped a camera down the hole to look for mud on the seabed and to their surprise, the camera data revealed the presence of boulders attached with mysterious life forms. As per experts, it's the first time an organism has been discovered attached to a boulder on the seafloor of the Wendell Sea.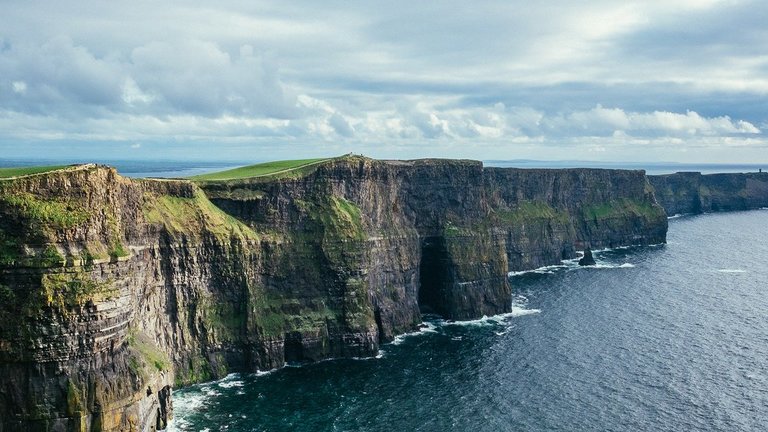 12. Government Takes Next Step Towards Marine Protected Areas Forming 30% of Ireland's Maritime Area
The Minister for Housing, Local Government and Heritage, Darragh O'Brien, and the Minister for Heritage and Electoral Reform, Malcolm Noonan, have launched a public consultation on the process of expanding Ireland's network of marine protected areas (MPA). The Government aims to expand Ireland's MPA network from 2.13% to 30% of Ireland's maritime area by 2030. Creating an MPA regime will constitute a major change in marine environmental protection in Ireland. At present, there is no definition of an MPA in Irish law. Environmental protections under the Wildlife Acts only apply to the foreshore. Protection in marine areas beyond 12 nautical miles is limited, both in terms of space and species. In addition to conserving marine species and habitats, MPAs can support maritime economic activity and reduce the effects of climate change and ocean acidification.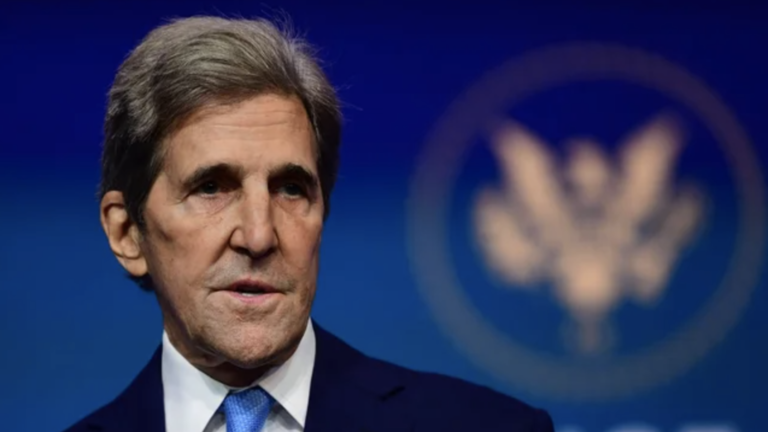 13. Kerry Warns the US Has Nine Years to Avoid Worst Climate Consequences
Special Envoy for Climate John Kerry warned Friday that there are just nine years left for the U.S. to evade the worst possible climate change consequences. During remarks at the Munich Security Conference, Kerry mentioned "Around 2030 is the date at which we have to get the world now on the right path in order to cap the level of warming at that level of 1.5 [degrees]." The Biden administration is expected to release an updated set of emissions reduction goals before Earth Day this year. The warning from Kerry comes as the U.S. officially rejoined the Paris climate agreement, but the Biden administration official stressed that just rejoining isn't enough. Kerry states that we need to develop not just a number but a road map for how we will actually make the dramatic progress.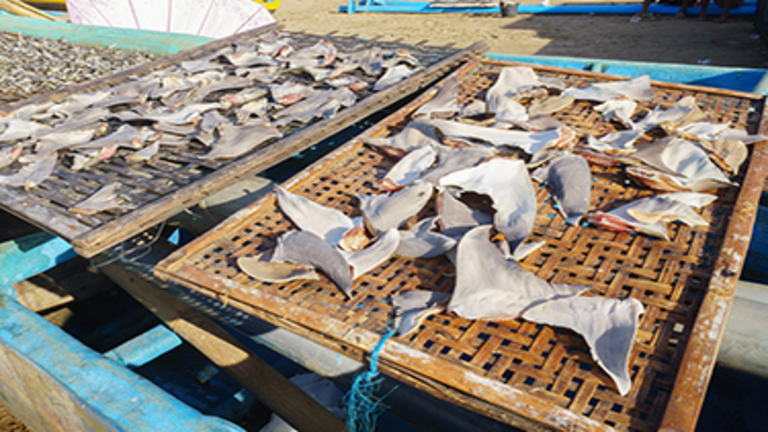 14. Marine Stewardship Council Urged to Raise the Bar on Shark-Finning
A new report by a cadre of scientists and members of environmental NGOs is calling on the Marine Stewardship Council (MSC) to take further action to combat the practice of shark-finning. The report, which analyzed the MSC's policies relating to shark-finning, asserts that the organization should adopt a "fins naturally attached" (FNA) policy to curtail – and hopefully eliminate – shark-finning. The council is failing its zero-tolerance policy on shark-finning, a press release from the organizations behind the report said. FNA policy rules that any shark fins found onboard a vessel unattached from a shark are automatically considered evidence of engaging in illegal shark-finning. The authors of the report said that there is concern that the MSC has failed to implement an FNA policy for all certified fisheries, leaving gaps in its zero-tolerance policy.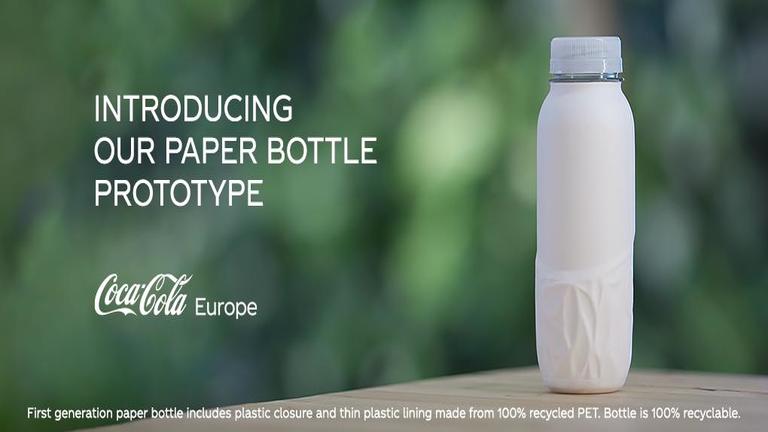 15. Coca-Cola to Test Paper Bottle to Combat Plastic Pollution
Coca-Cola has a bad rap when it comes to plastic pollution, being called out as one of the world's worst companies by conservation groups, but now it is developing a paper bottle. To eliminate plastic from its packaging completely, the soft drinks giant has been working on a prototype made from an extra-strong paper shell with a thin plastic liner, but the goal is to create a 100 percent recyclable, plastic-free bottle capable of preventing gas from escaping from carbonated drinks. The bottle must also not allow fiber flakes to come off into the liquid, which would be a health risk or could change the flavor of the contents. After seven years of hard graft, Paboco is now set to run a trial in Hungary this summer with Coca-Cola's fruit beverage Adez.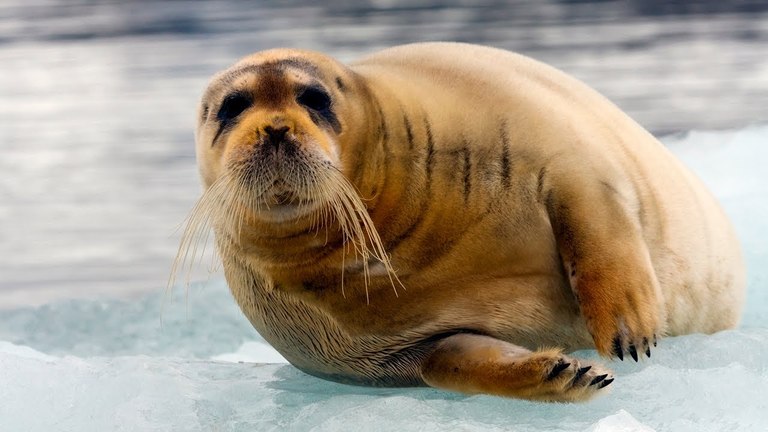 16. Bearded Seals Are Loud – but Not Loud Enough
During mating season, male bearded seals make loud calls to attract a mate. These elaborate vocalizations are essential for bearded seal reproduction and must be loud enough to be heard over the cacophony of their equally loud brethren. In the rapidly changing Arctic soundscape, where noise from industrial activities is predicted to dramatically increase in the next 15 years, bearded seals may need to adjust their calling behavior if they will be heard above the noise generated by ships and commercial activities. A recent study found that when ambient underwater noise gets too loud, the bearded seals are no longer able to compensate in order to be heard. Bearded seals are at the center of subsistence and cultural activities in Inupiaq communities; threats to them threaten the communities that rely on them.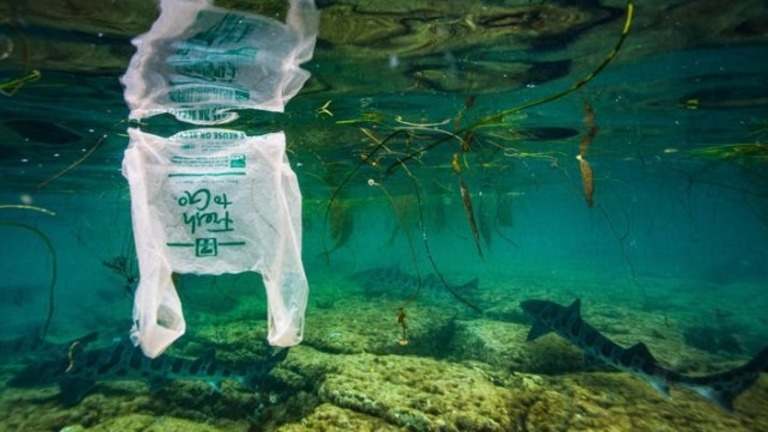 17. The Unknown Impacts of Fish We Eat Eating Plastic
Trillions of barely visible pieces of plastic are floating in the world's oceans, from surface waters to the deep seas. These particles, known as microplastics. Where larger plastic objects such as shopping bags and food containers break down, a new study found that, so far, 386 marine fish species are known to have ingested plastic debris, including 210 commercially important species. The findings of fish consuming plastic are on the rise. This is not just a wildlife conservation issue. Researchers don't know much about the effects of ingesting plastic on fish or humans. These findings highlight the need for studies analyzing how frequently plastics transfer from fish to humans and their potential effects on the human body.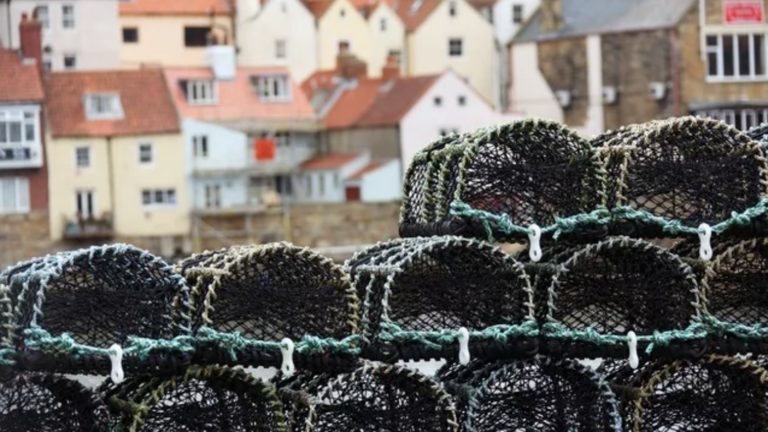 18. Study Finds Managing Crab and Lobster Catches Could Offer Long-Term Benefits
The UK's commercial fishing industry is currently experiencing several serious challenges. A study by the University of Plymouth has found that managing the density of crab and lobster pots at an optimum level increases the quality of catch, benefits the marine environment, and makes the industry more sustainable in the long term. Researchers say the study provides evidence of a pot fishing intensity 'threshold' and highlights that commercial pot fisheries are likely to be compatible with marine conservation when managed correctly at low, sustainable levels. Martin Attrill, Professor of Marine Ecology and senior author of the research, says the fishing industry is currently facing huge uncertainty, but with the drive to further enhance marine protection around the UK, research such as this can introduce changes that can secure long-term benefits.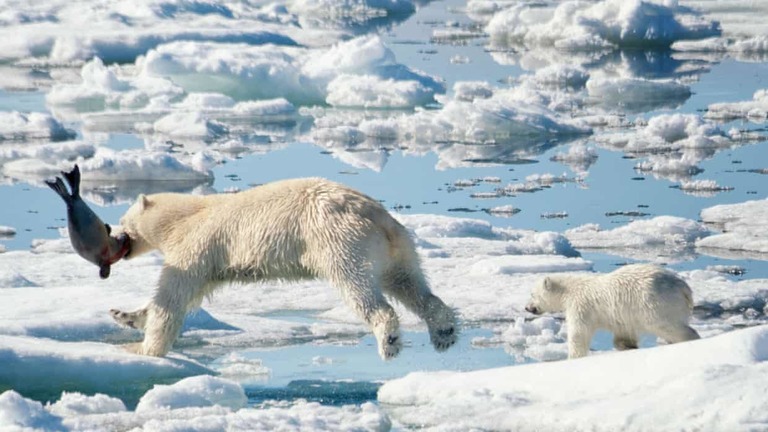 19. Arctic Ice Loss Forces Polar Bears to Use Four Times as Much Energy to Survive
Polar bears are using up to four times as much energy to survive because of major ice loss in the Arctic. Once perfectly evolved for polar life, apex predators struggle as their habitats shrink and unique adaptations become less suited to an increasingly ice-free Arctic. The primarily "sit and wait" hunters, adapted to catching seals by breathing holes, now have to work much harder to stay alive. They now swim for an average of three days to find seals or search for less energy-dense terrestrial food sources, forcing them to travel greater distances. The mammals are physiologically designed to use as little energy as possible. Dr.Terrie Williams, from the department of ecology and evolutionary biology at the University of California, Santa Cruz, says, "The Arctic world is so much more unpredictable for these animals now."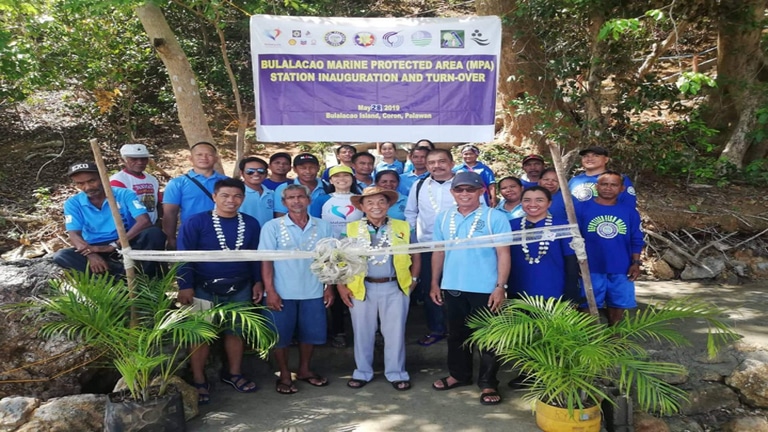 20. Palawan's Bulalacao Marine Ecosystem is Best Community-Managed Marine Protected Area
For actively helping the coastal and marine ecosystems recover and regenerate, the Palawan government has been named the Bulalacao marine protected area in Coron as the province's Best community-managed MPA. Malampaya Foundation assisted the community in the Bulalacao MPA's creation and management. Malampaya Executive Director Karen Agabin noted that since its rehabilitation started two years ago, the area is now thriving and abundant with various fish species. Agabin states, when the area was first mapped and surveyed in 2012, the surrounding ocean was in a horrible state, with reefs and the fishing grounds heavily damaged. In the next few years, the community hopes to see continuous coral regeneration. A large component of that is addressing the coastal communities, making them our partners, and getting their leaders to contribute to the overall marine conservation effort.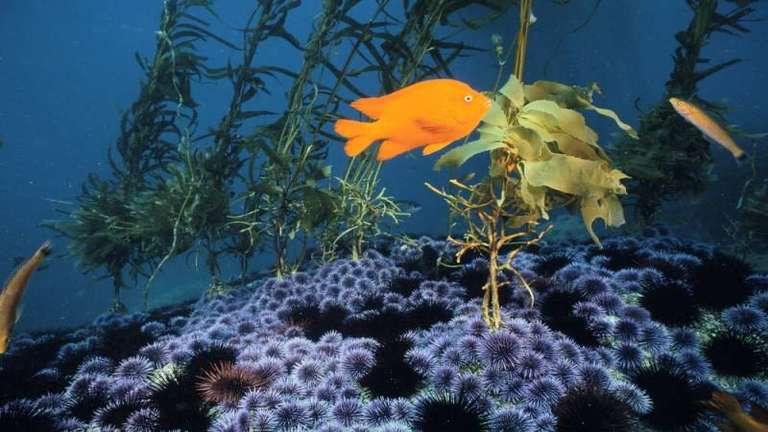 21. New Research on Sea Urchins Challenges Long-Held Assumptions About Marine Reserves
Predators keep herbivore populations in check to the benefit of an ecosystem's plant life. Remove one link in the food chain and the effects cascade down its length. Scientists noticed that urchin populations seemed to explode after hunters decimated California's sea otters. Their conclusion: Predators like otters had kept the urchins in check. A new study by Katerina Malakhoff and Robert Miller suggests that the truth is much more nuanced. Instead of finding fewer urchins as they predicted, they found that one species was unaffected while the other flourished. This study invites scientists to reconsider how common trophic cascades are and whether marine reserves will always induce them. Katerina's study adds to the growing body of evidence that suggests that trophic cascades are confined to a pretty narrow set of situations in the natural world.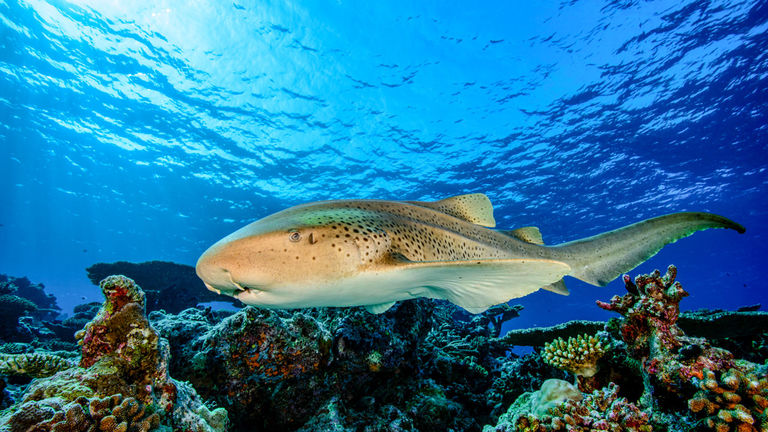 22. Aquariums Hatch Unusual Plan to Save Endangered Zebra Shark
A leopard can't change its spots, and a zebra can't change its stripes. But the zebra shark has long delighted ocean divers and aquarium visitors with its ability to transform the white bands it is born with into spots as it grows. Now, the endangered shark is grabbing attention for another reason: It's at the center of an unprecedented effort to rebuild a wild shark population using eggs from aquariums. Unfortunately, the shark fin trade has decimated zebra sharks' populations. Scientists are initiating a project known as Zebra Sharks Augmentation and Recovery to introduce several hundred sharks over time, bring numbers back and allow the Indonesian population of Zebra Sharks to become self-sustaining. Later this year, participating aquariums plan to send about a dozen eggs to conservation sites in Raja Ampat in West Papua.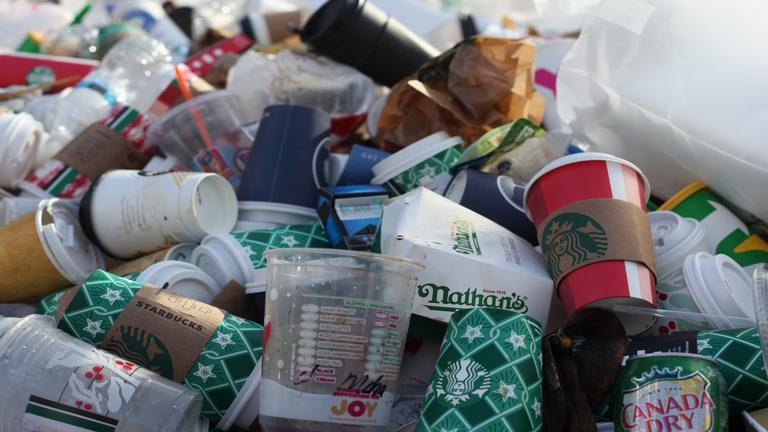 23. Virginia State Assembly Votes to Ban Single-Use Plastic Foam
The Virginia Senate passed today a statewide ban on plastic foam cups and takeout containers. Polystyrene foam (also commonly referred to as Styrofoam) is one of the most common plastics ocean litter forms. The bipartisan bill has now passed in both houses of the Virginia General Assembly. If the bill is signed into law, Virginia will become the sixth state in the country to ban polystyrene foam takeout containers; it would become the third state, following New York and New Jersey, to pass a polystyrene ban in the last 12 months. Prior to the vote, partner organization Environment Virginia talked to tens of thousands of Virginians about plastic pollution and polystyrene, collecting more than 50,000 petitions calling on our leaders to take action on this crucial issue.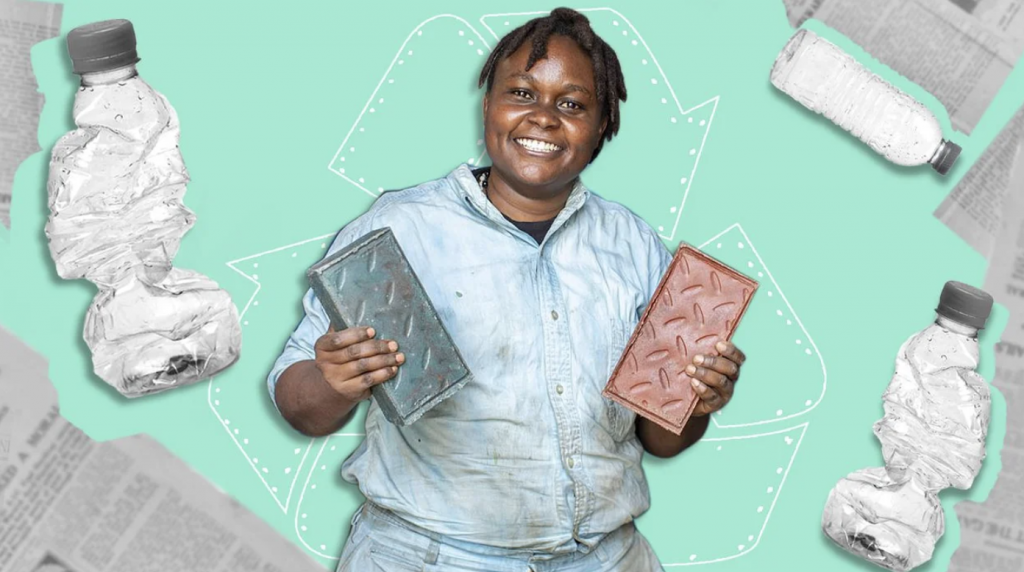 24. Kenyan Engineer Recycles Plastic into Bricks Stronger Than Concrete
Nzambi Matee is an entrepreneur turning plastic destined for the landfill into sustainable, strong building material. Her company, Gjenge Makers, uses the plastic waste of commercial facilities to create bricks that can withstand twice the weight threshold of concrete. Gjenge Makers is based in Nairobi, Kenya, where plastic waste pollution has become a severe problem. A study supported by the National Environmental Management Agency (NEMA) found that more than 50% of cattle near urban areas in Kenya had plastic in their stomachs. To combat this issue, the Kenyan government outlawed the use of plastic bags in 2017 and imposed a ban on all single-use plastic in protected natural areas last year. However, these bans only address the issue of consumer single-use plastic. Commercial waste is still a deep-seated problem within the country.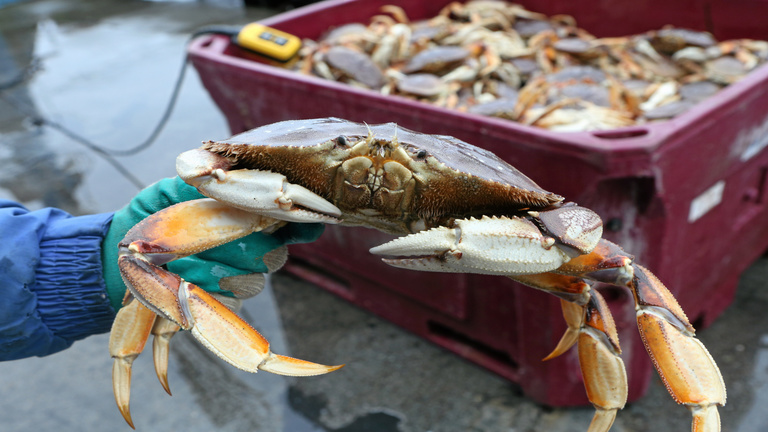 25. Humboldt County Crabbers Opposed to Ropeless Gear Bill
A bill recently introduced to the California State Assembly is expected to deliver a blow to the ailing crab fishing industry. The Whale Entanglement Prevention Act was introduced to prevent marine wildlife, mostly endangered whales and sea turtles, from becoming entangled in fishing lines and becoming injured or dying from being unable to swim in search of food to the surface for air. The crabbing industry continues to use antiquated trapping gear that needlessly kills or injures endangered whales and sea turtles. Assemblyman Rob Bonta stated the bill is just giving fishermen a due date to change their equipment to ropeless gear alternatives. "As we move into the future, we can have both productive crabbing operations and oceans that are safe for whales and sea turtles," Bonta said in a statement.