March 5, 2021: "Smartie pants" cuttlefish pass cognitive test designed for children, Giant glow in the dark sharks found off New Zealand coast, Fish "poop" contributes 16% in the global carbon cycle linked to climate change and more…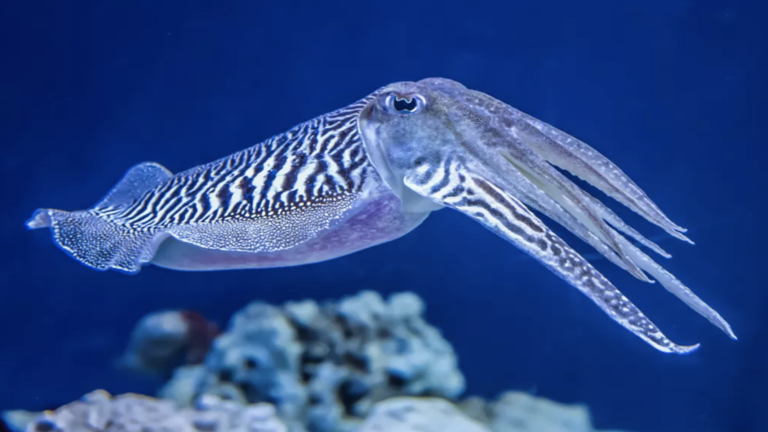 1. "Smartie Pants" Cuttlefish pass Cognitive Test Designed For Human Children
A new version of the marshmallow test designed for children was used on Cuttlefish and proved that we should not underestimate animal intelligence. In this test the Cuttlefish demonstrated that there is much more going on in their physically small brains than we knew. Their ability to learn and adapt, could have evolved to give Cuttlefish an edge in the cutthroat eat-or-be-eaten marine world they live in. The Stanford Marshmallow experiment, tests cognitive abilities and future planning abilities demonstrated by delaying gratification. Scientists showed that common Cuttlefish (Sepia officinalis) can refrain from eating a meal of crab meat in the morning once they have learned dinner will be something they like much better – shrimp. Future research should, the team noted, try to determine if indeed Cuttlefish are capable of planning for the future.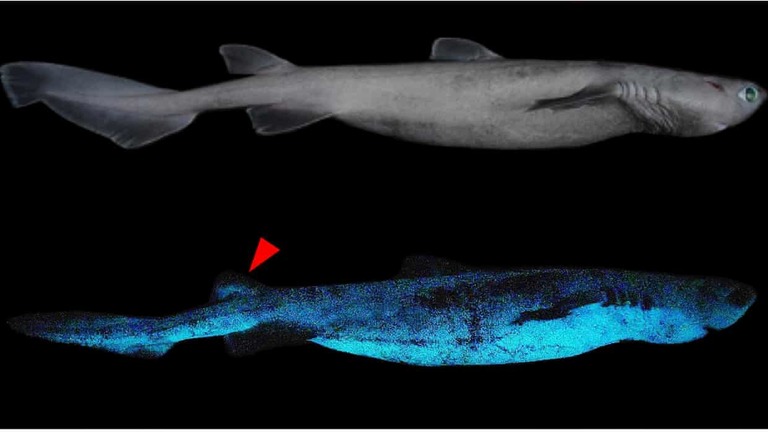 2. Giant Glow in the Dark Sharks found off the coast of New Zealand
Scientists studying sharks off New Zealand have discovered that three deep-sea species glow in the dark – the blackbelly lanternshark, the southern lanternshark, and the kitefin shark ( which grows to 180cm, is now the largest-known luminous vertebrate: and referred to as the "giant luminous shark"). Bioluminescence is a widespread phenomenon among marine life but this is the first time it has been documented in the kitefin shark. The sharks all live in the "twilight" zone of the ocean, down to 1,000 metres deep. Researchers suggest these three species' glowing underbellies may help camouflage them from any threats that might strike from beneath, or in the case of the kitefin shark, which has few or no predators, that the slow-moving species uses its glow to illuminate the ocean floor while in search of food.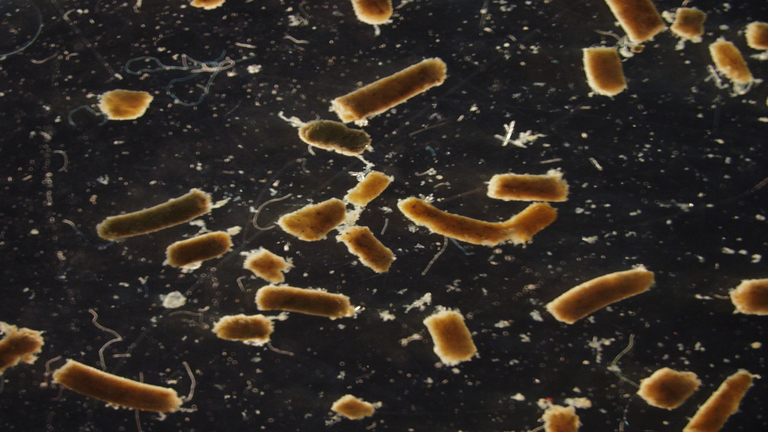 3. Fish "Poop" Contributes 16% in the Global Carbon Cycle Linked to Climate Change
Rutgers-led study found that carbon in feces, respiration and other excretions from fishes – roughly 1.65 billion tons annually – make up about 16 percent of the total carbon that sinks below the ocean's upper layers. This key part of the Earth's biological pump will help scientists understand the impact of climate change and seafood harvesting on the role of fishes in carbon flux( which means the movement of carbon in the ocean, including from the surface to the deep sea). "Carbon that makes its way below the sunlit layer becomes sequestered, or stored, in the ocean for hundreds of years or more, depending on the depth and location where organic carbon is exported," Saba said. "This natural process results in a sink that acts to balance the sources of carbon dioxide."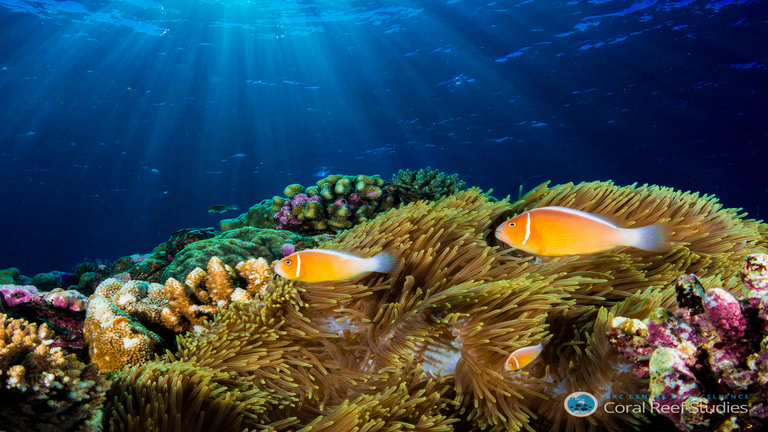 4. How Many Coral Colonies Are Really Out There in the World? Roughly Half a Trillion
For the first time, scientists have assessed how many corals there are in the Pacific Ocean—and evaluated their risk of extinction. "In the Pacific, we estimate there are roughly half a trillion corals," said Dr. Dietzel from the ARC Centre of Excellence for Coral Reef Studies at James Cook University. Dr. Dietzel said the eight most common coral species in the region each have a population size greater than the 7.8 billion people on Earth. The findings suggest that while a local loss of coral can be devastating to coral reefs, the global extinction risk of most coral species is lower than previously estimated.Extinctions could instead unfold over a much longer timeframe because of the broad geographic ranges and huge population sizes of many coral species.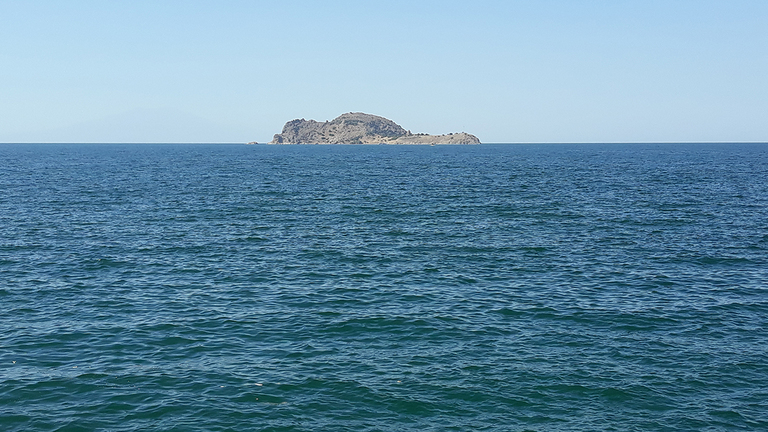 5. Senator Wicker Reintroduces Ambitious National Ocean Exploration Act
U.S. Senator Roger Wicker reintroduced the National Ocean Exploration Act. The bill would authorize the National Ocean Mapping, Exploration, and Characterization Council, and direct the Council to coordinate and facilitate activities across federal and non-federal entities to advance those priorities. "This bill would serve as a catalyst for new underwater discoveries. It would make important information available through multi-sector partnerships and ensure the ocean remains a valuable source of American prosperity", says Wicker. For Alaska, sustained federal attention and investment into ocean mapping will be absolutely imperative to close the charting backlog in the Arctic and bring our spatial datasets into the 21st century. As well, the act will establish a system to enhance the public accessibility of ocean-related National Environmental Policy Act documents and the geo-referenced data included in them.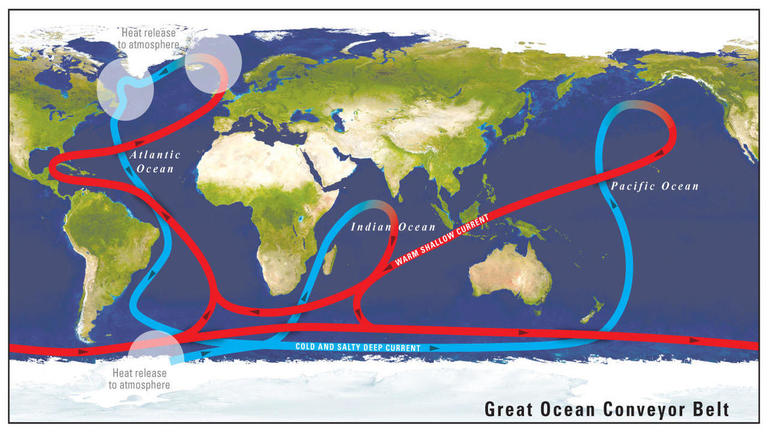 6. Atlantic Ocean Circulation is the Weakest in at Last 1,600 Years
A formidable Atlantic Ocean current system, plays a vital role in redistributing heat throughout our planet's climate system, is now moving more slowly than it has in at least 1,600 years a new study concludes. Scientists believe that part of this slowing is directly related to our warming climate, as melting ice alters the balance in northern waters. Its impact may be seen in storms, heat waves and sea-level rise. And it bolsters concerns that if humans are not able to limit warming, the system could eventually reach a tipping point, throwing global climate patterns into disarray. Recent research has shown that the circulation has slowed down by at least 15% since 1950. Scientists in the new study say the weakening of the current is "unprecedented in the past millennium."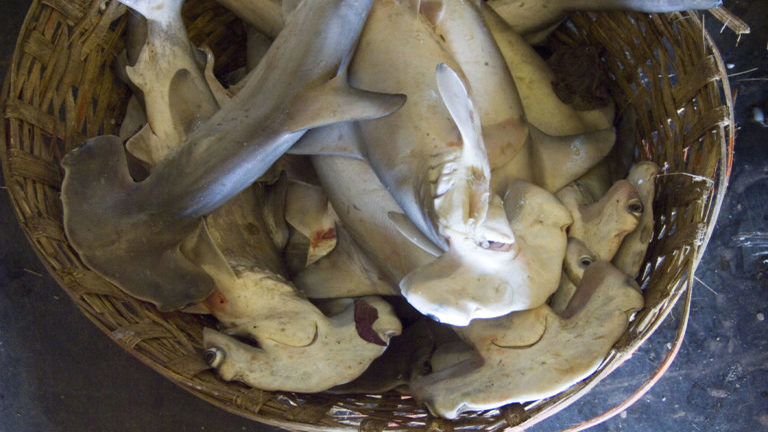 7. Eating Shark Meat Is Normal in India – But There's a Price
Shark meat is gaining popularity in Goan restaurants in India. Shark meat has a pungent smell, and most restaurateurs say that locals, over tourists, prefer the meat, but they are trying to change the trend. "So because of the tourist influx perhaps, you see a trend of these new types of experimental dishes coming up, and shark meat is one of the meats being experimented with," Fernando Monte da Silva noted. Amid all the experiments and preparations for tourists, what is missing in the conversation about the species of sharks that are being eaten. Shark finning and shark fin exports are banned in India, but there are no restrictions on consuming shark meat, except for the species that are protected. But since shark catch has seen a drastic decline, shark catches have become rare.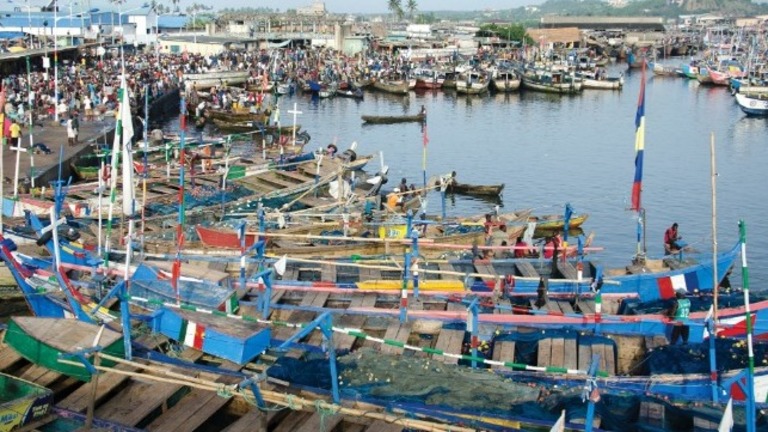 8. Can 14 Nations Put Global Ocean Protection Back on Track?
In December, 14 nations convened to oversee 30 percent of the oceans' protection. The objective is through exclusive economic zones commitment to manage their waters and achieve 100 percent sustainably by 2025. The plan, conceived by the High-Level Panel for a Sustainable Ocean Economy, sets out a blueprint for restoring marine ecosystems globally, in a way that provides more food and jobs, benefits the economy, and helps to mitigate climate change. On January 14, the panel launched its action plan in the US, calling on other ocean states – including the US – to sign up, and commit to 100 percent sustainable management of their waters. As a way of encouraging others, the panel extended the completion date for new signatories to 2030. There are 14 nations that have agreed to the deal so far.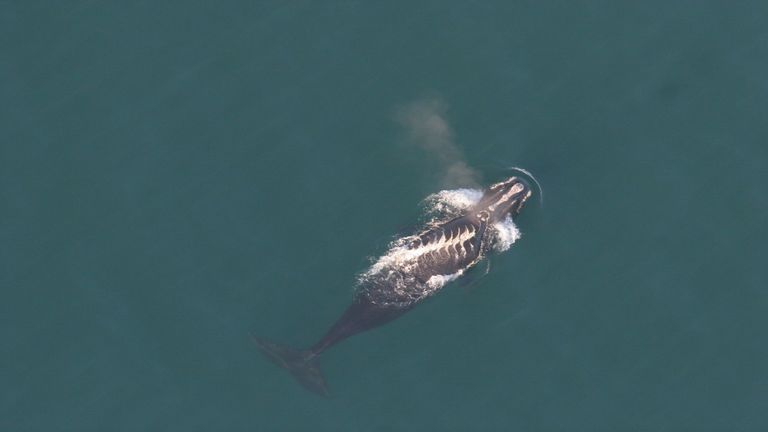 9. Most Vessels Ignored Voluntary Slowdown Meant to Protect Endangered Whales
Oceana Canada released a report that reveals the trial voluntary vessel slowdown put in place by Transport Canada last year to protect them from deadly strikes – one of the biggest threats to the survival of these critically endangered whales – was ignored by two-thirds of vessels travelling through the Cabot Strait. At least 33 North Atlantic right whales have died since 2017, 21 of them in Canadian waters. Of the ten deaths in Canada for which there was a known cause, eight were related to vessel strikes. The report outlines the plight of one of the most endangered marine mammals on the planet, with only about 360 North Atlantic right whales left, and highlights steps the federal government must take to protect the remaining few and help ensure the species' survival.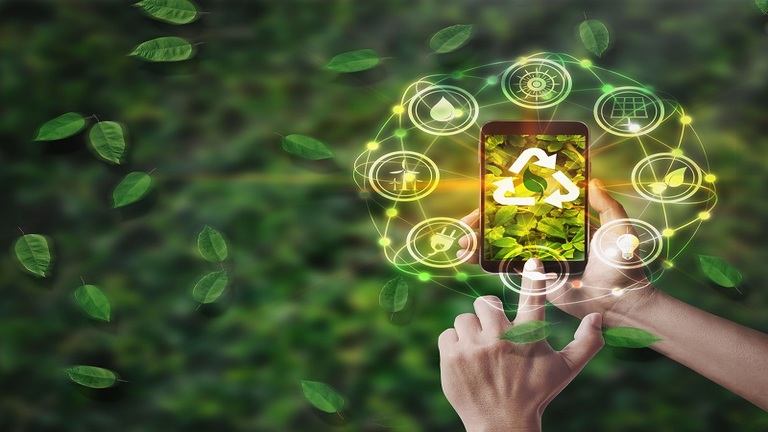 10. New Plastic Credit Model Might Prove to Be a Realistic Model for Corporate Recycle Responsibility
The Central Pollution Control Board states that India generates around 26,000 tons of plastics every day from urban areas. It also reports that plastic waste on average accounts for 6.92% of municipal solid waste. About 40% of this plastic waste remains uncollected. The menace of this uncollected 40% plastic waste is attributed to the gaps in plastic waste management infrastructure. A plastic recycling model that ensures effective compliance with the EPR mandate is the plastic credit model. This model is envisaged where a producer is not required to recycle their own packaging, but to ensure that an equivalent amount of packaging waste has been recovered and recycled to meet their obligation. However, producers are mandated to acquire evidence of recycling or recovery from properly accredited processors.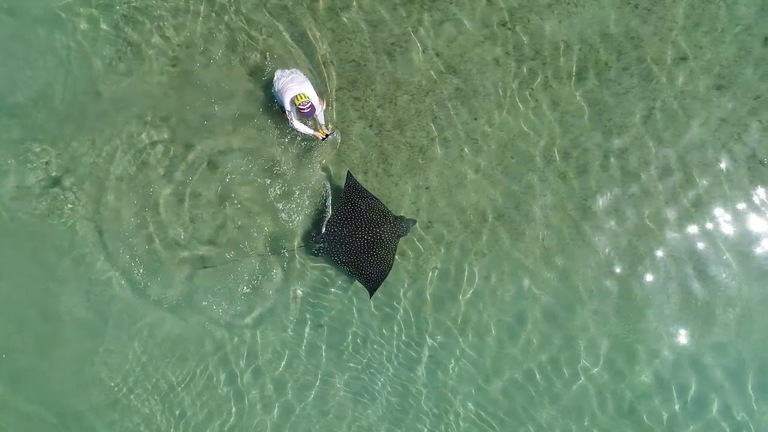 11. Study Shows Whitespotted Eagle Ray Range
Researchers from Florida Atlantic University's Harbor Branch Oceanographic Institute in collaboration with Mote Marine Laboratory & Aquarium, the University of Florida and the Florida Fish and Wildlife Conservation Commission, are the first to conduct a multiyear study examining large-scale movements of whitespotted eagle rays in United States waters. Their findings suggest that potential sub-population structuring may be occurring within Florida more than previously thought and have significant conservation and adaptive management implications for this protected species. Results of the study reveal striking differences in travel patterns on the Atlantic coast compared to the Gulf coast. The majority of Gulf coast whitespotted eagle rays preferred to "spread their wings," exhibiting migratory and transient behaviors, while most Atlantic coast tagged rays were "homebodies" and remained a resident within the Indian River Lagoon..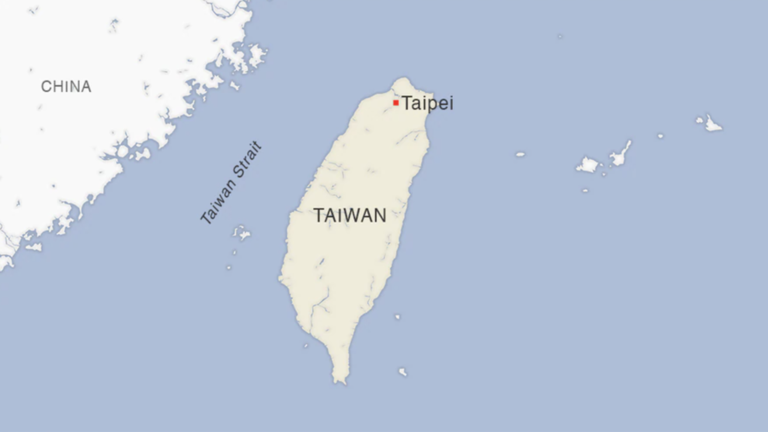 12. Taiwan urges maritime cooperation in Strait
At the beginning of the Lunar New Year holiday, President Tsai Ing-wen expressed her willingness to push for "meaningful dialogue" with China on an equal footing. Her remarks were praised by Chinese Nationalist Party (KMT) Chairman Johnny Chiang, who said such goodwill might help break the deadlock between the two sides of the Taiwan Strait. However, a week later, the Coast Guard Administration irritated Beijing by announcing that it would, on Tsai's instructions, add the word "Taiwan" above the words "ROC Coast Guard" on the hulls of Taiwanese coast guard vessels to distinguish them from Chinese vessels. It would be much more effective and efficient if the two sides worked together. When dealing with accidents, such as ships in distress or oil spills, they could cooperate to save lives and reduce damage.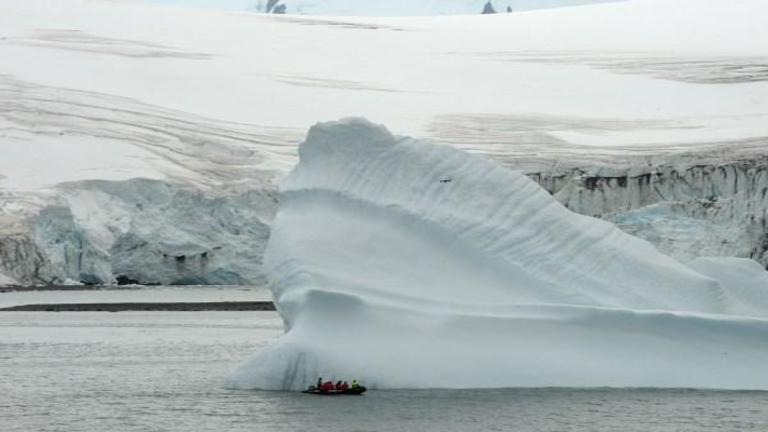 13. The Melting of Large Icebergs is a Key Stage in Ice Age Cycles
A new study has described for the first time a key stage in the beginning of the great glaciations and indicates that it can happen to our planet in the future. Antarctic iceberg melt could hold the key to the activation of a series of mechanisms that cause the Earth to suffer prolonged periods of global cooling. In this study, a group of researchers propose that, when the Earth's orbit around the sun is just right, the Antarctic icebergs begin to melt further away from the continent, moving huge volumes of freshwater from the Antarctic Ocean into the Atlantic. This process causes the Antarctic Ocean to become increasingly salty, while the Atlantic Ocean becomes fresher, affecting ocean circulation patterns. These are the initial stages that mark the beginning of an ice age on the planet.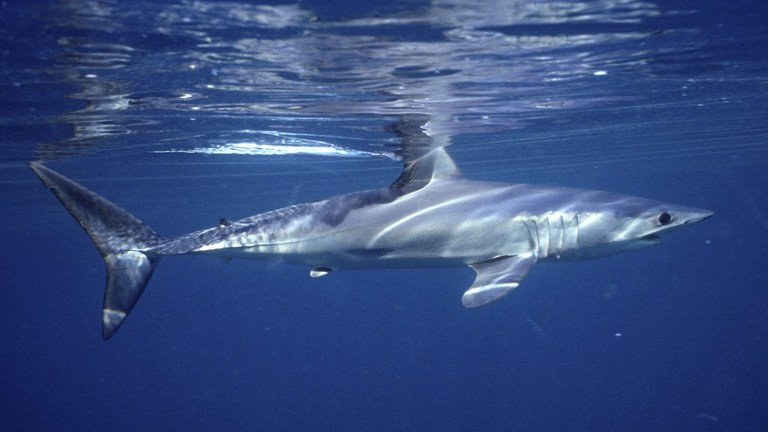 14. Sharks can Help Marine Ecosystems Survive Effects of Climate Change
When a major hurricane, extreme heat or other climate threat devastates an ocean's lifeblood, its recovery could be aided by the presence of sharks. Decimate sharks and you've made oceans less resilient to extreme climate events, said the FIU scientists. Researchers at the University of Washington and Deakin University in Victoria, Australia, also contributed to the study. The team found that predators, like some sharks, including tiger sharks in this study, are critical for maintaining stability and biodiversity in the world's oceans. The study found sharks are important in helping ecosystems recover when devastation hits from hurricanes or marine heatwaves. Sharks eat grazing animals that feed on aquatic plants like seagrass — which helps maintain water clarity, stores carbon dioxide and houses fish and other organisms that can keep seas healthy, the researchers say.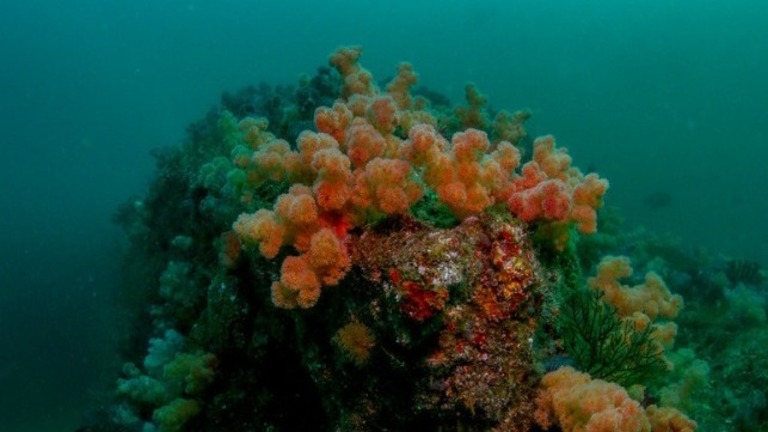 15. Climate Change Threatens the Western Indian Ocean's Rich Coral Reefs
A great deal of academic literature exists on the Western Pacific's "Coral Triangle," detailing coral species diversity and distribution as well as bleaching effects caused by warm waters and climate change. Starting in 1998, there have been three major coral bleaching events affecting corals in this region (and indeed, corals globally). Studies showed 50-90 percent mortality of corals during the 1997-1998 event, which caused a 30 percent average reduction in coral cover in the WIO. The most recent major bleaching event happened in 2016, but despite the year being warmer than 1998, less coral death was observed. With climate change contributing to record-high ocean temperatures in recent years, marine heatwaves are set to increase tremendously, resulting in shorter intervals between mass coral bleaching events.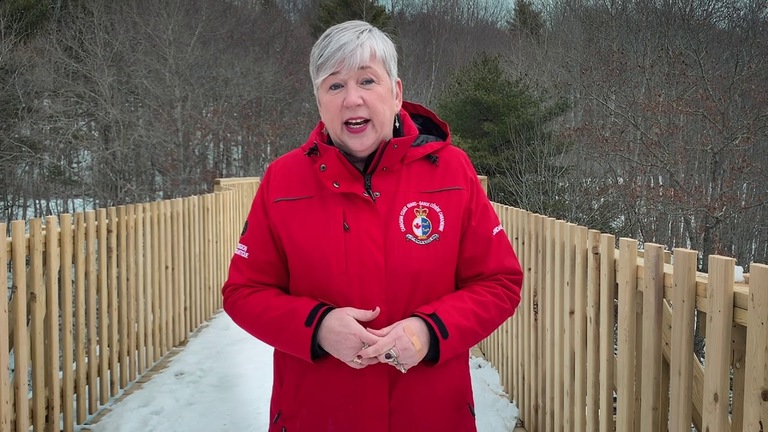 16. Minister Jordan calls Canadians to Contribute to Blue Economy Strategy
Canada has the longest coastline in the world with vast ocean-based resources that can be utilized for economic potential, positioning Canada as a global leader. A Blue Economy Strategy will enable Canada to protect and revitalize the health of oceans while taking advantage of emerging economic growth opportunities throughout ocean sectors. Earlier this month, the Honourable Bernadette Jordan, Minister of Fisheries, Oceans and the Canadian Coast Guard, kicked off the Blue Economy Strategy engagements with a series of roundtables with key ocean sector stakeholders to discuss how to get more Canadians working on and in the water, and thus benefiting from the ocean. The Minister invited all Canadians to participate in an online engagement portal which collected diverse perspectives from coast to coast to coast.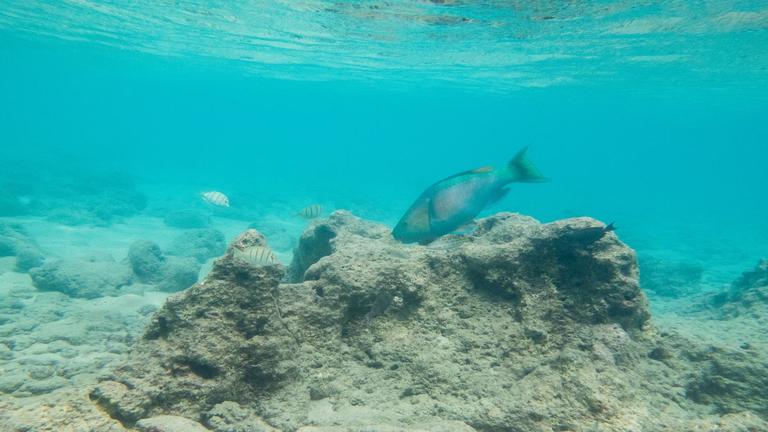 17. Oahu Marine Protected Areas Offer Only Limited Protection of Coral Reef Fish
Marine-protected areas (MPAs) around Oahu do not adequately protect populations of herbivorous reef fishes that eat algae on coral reefs. That is the primary conclusion of a study published in Coral Reefs by researchers from the University of Hawaii at Mānoa School of Ocean and Earth Science and Technology (SOEST). There are over 20 species of herbivorous fishes and ten species of herbivorous urchins commonly observed on Hawaiian reefs. These species eat algae that grow on reefs that contribute to the resilience of coral reefs by preventing algae dominance that can lead to overgrowth of corals. The team of researchers found that of the four marine protected areas around Oahu they assessed in the study, three did not provide biologically significant benefits for herbivorous fish populations compared to reefs outside the areas.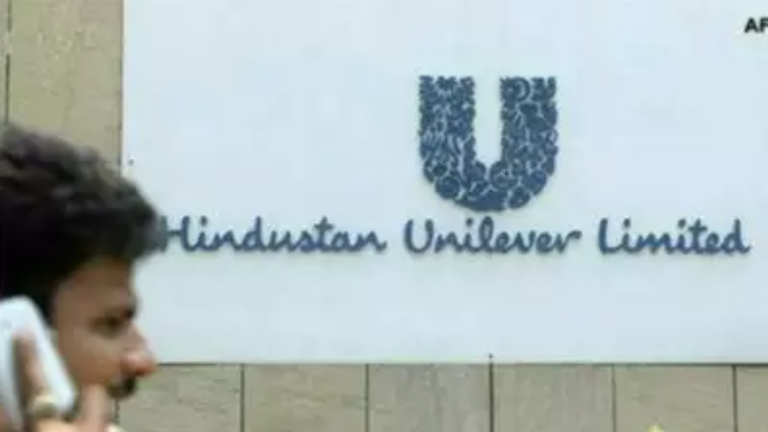 18. Mumbai, India: Large Corporation to be Plastic Waste-Neutral This Year
Hindustan Unilever Limited (HUL), a publicly traded company that manufactures much of India's household and personal care products will achieve 100% plastic waste collection this calendar year. This means the production giant will collect and process more plastic packaging waste than what it uses. In the process, HUL will become the first company of a large scale to achieve plastic waste neutrality. This year onwards, HUL will enable processing of over 1 lakh tonnes of post-consumer plastic waste through collection from all states and Union Territories, covering over 100 towns. During calendar year 2020, HUL had collected and facilitated environmentally safe disposal of almost 60,000 tonnes of plastic waste. There has been a growing concern around plastic pollution and its adverse impact on the environment. Repeated warnings issued by scientists on the negative impact of plastic waste such as wrappers, discarded packaging material and sachets.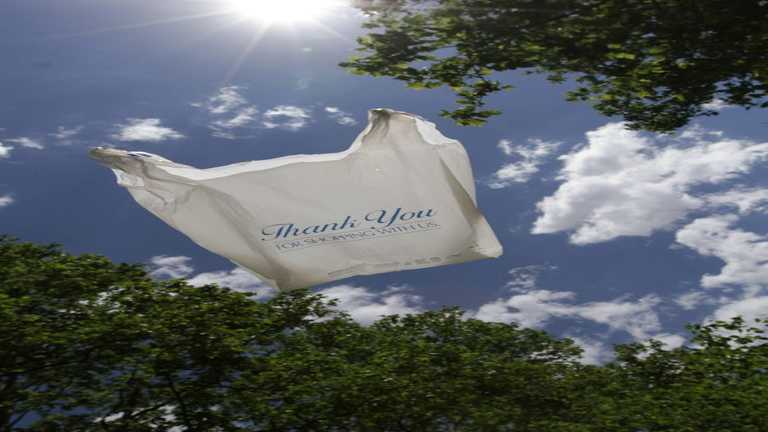 19. Rhode Island: Advocates Back Bills to Cut Down Plastic Pollution
At a hearing on Wednesday, speakers urged passage of a host of bills to cut down on plastic pollution in Rhode Island, telling a Senate committee of finding balloons tangled in trees, straws littering the shoreline and single-use bags in the nests of birds. It's been nearly a decade since a ban was first proposed in the General Assembly. But even as many communities in Rhode Island have taken up ordinances to eliminate thin-film bags, statewide legislation has failed to win approval. Senate President Dominick Ruggerio, who introduced the bill this session, and in previous sessions, said the measure is necessary because even though bags of the type given out at checkout counters can be recycled, they simply aren't in any meaningful numbers.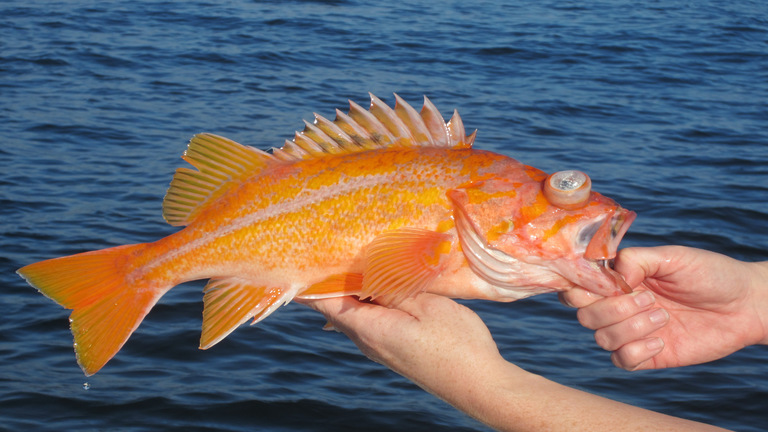 20. New Rockfish Conservation Area and Waypoint Maps Coming Soon
The California Department of Fish and Wildlife (CDFW) is pleased to announce new map-based flyers and an updated online web map will soon be available to assist recreational anglers with Rockfish Conservation Area (RCA) waypoints and boundaries on the CDFW website. The flyers will include an overview cover map, and a series of 38 regional maps detailing the entire California coastline, including offshore islands and banks. The maps feature the RCA waypoint coordinates and boundary lines as well as the Groundfish Management Area lines. Also included are California's network of Marine Protected Areas, which may be closed to some or all recreational fishing. For 2021, the new map products are especially important as changes have been made to waypoints and RCA lines in three of the Groundfish Management Areas – Southern, San Francisco and Mendocino.
21. Proactive Limits on Seabed Mining Would Safeguard West Coast Fisheries, Wildlife, and Communities
Mining the nearshore seafloor along the U.S. West Coast could cause significant damage to commercial and recreational fisheries, marine wildlife, and the communities and Indigenous cultures that depend on them. Industrial-scale prospecting for gold, platinum, titanium, phosphorus, and other minerals along the ocean floor is increasing worldwide. By preventing this harmful activity before it starts, the West Coast can be a model for other regions that are hoping to avoid the possible consequences of seabed mining.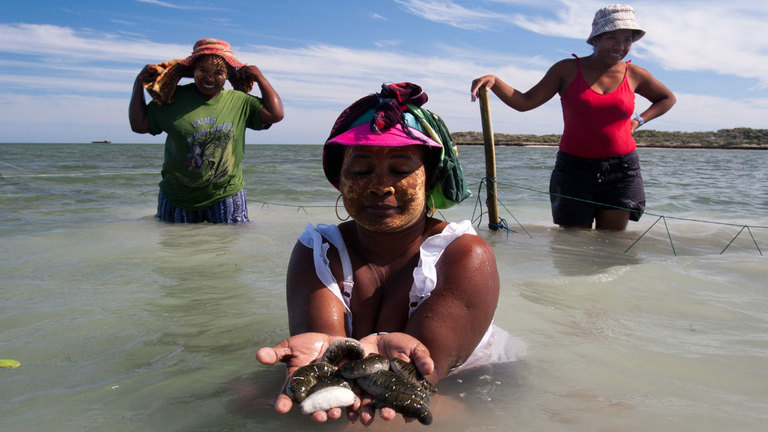 22. Developing Community-based Sea Cucumber Farms in Madagascar
Hery Lova Razafimamonjiraibe – Blue Ventures National Technical Advisor for Livelihoods in Madagascar – led a webinar hosted by Reef Resilience Network about Madagascar's community-based sea cucumber farms. Hery, who is based in Antananarivo, has nearly a decade of experience in the community conservation space. He presented an overview of how Blue Ventures' community-based aquaculture model was developed in partnership with Indian Ocean Trepang (IOT). Hery shared lessons learned about how the model has evolved over the years and how it complements other fisheries management strategies led by Madagascar's coastal communities.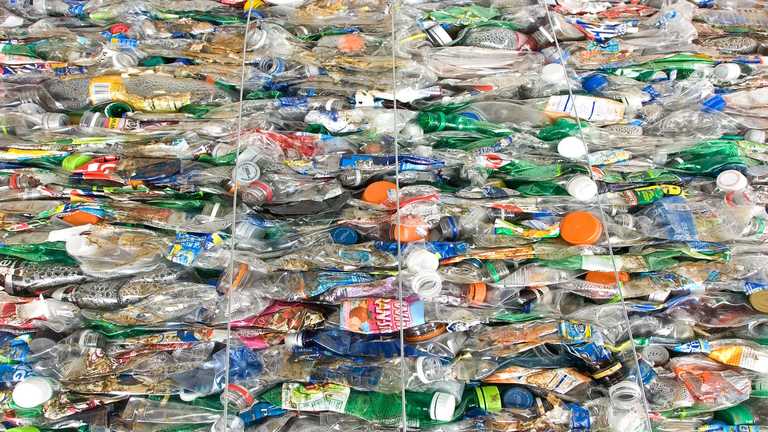 23. Opinion: Recycling is Not Solution to Plastic Pollution Crisis
Recycling has been misrepresented for many years. Only 9% of the plastic waste ever produced has been recycled, and only 2% of plastic packaging is effectively recycled into something of equal or higher value. The plastics industry is now pushing chemical recycling, an unproven technology that creates a large carbon footprint. Plus, plastic products are made with various chemicals, many of which pose risks to the environment or human health, so breaking them down inevitably results in a troublesome stream of contaminants. We can no longer ignore plastic's devastating impacts on marine life in U.S. waters — especially here in Florida. A new report from Oceana revealed that nearly 1,800 marine mammals and sea turtles had swallowed or become entangled in plastic along American coastlines since 2009.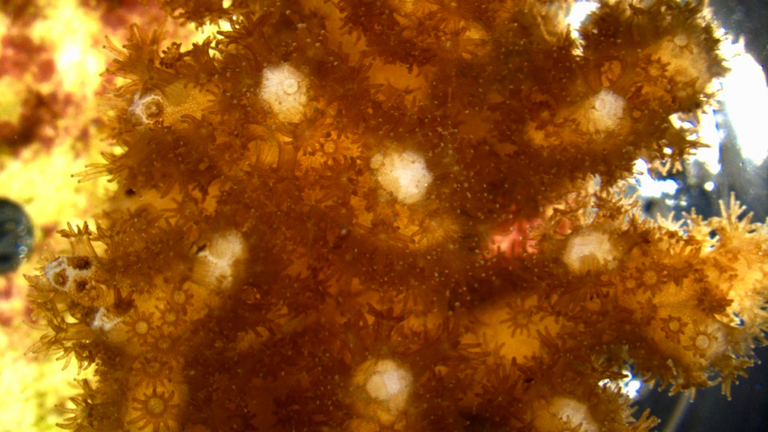 24. University of Miami Achieve Breakthrough in Cultivating Coral and Sea Anemone Cells
Researchers have perfected the protocol for keeping sea anemone and coral cells alive in a petri dish for up to 12 days. The new study, led by cell biologist Nikki Traylor-Knowles and her team at the University of Miami used two emerging model organisms in developmental and evolutionary biology—the starlet sea anemone (Nematostella vectensis) and cauliflower coral (Pocillopora damicornis)—to find a successful way to grow these cells in a laboratory setting. 175 cell cultures from the two organisms were tested and found that their cells can survive on average 12 days if they receive antibiotic treatment before being cultured. "This is a real breakthrough," said Knowles, "We showed that if you treat the animals beforehand and prime their tissues, you will get a longer and more robust culture of these organisms."