February 18, 2020: Giant fish species found in Japan, 2021 winners of "Underwater Photographer of Year" announced, Warming waters cause increased great white shark numbers in Monterey Bay, and more…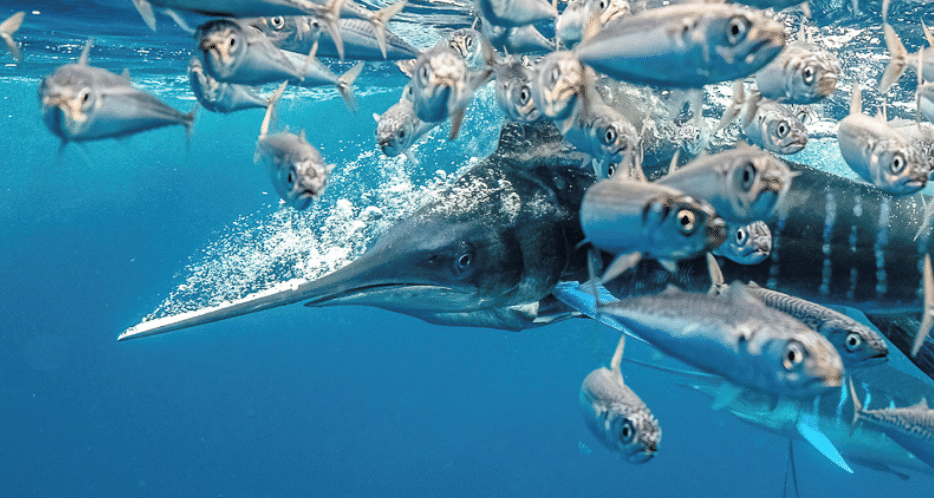 1. Winners of Underwater photographer of the year 2021
"Underwater Photographer of the Year", a global annual competition based in the UK, celebrates photography beneath the surface of the ocean, lakes, rivers and even swimming pools. Featured here is by an underwater photographer, Karim Illya, A Striped Marlin in a High Speed Hunt in Mexico: Winner, Behavior. This is a terrifying scene for the small fish, fleeing for their lives as a striped marlin hunts them. The slightest mistake means life or death.
Click to review more category winners from this year's competion. We dare you not to be awed!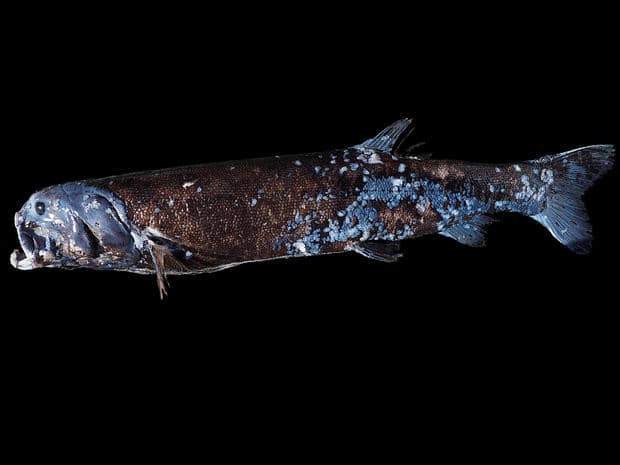 2. Giant fish species found in Japan
There is a great variety of sea life swimming in Earth's oceans, but according to the National Ocean Service, more than 90% of the species living in them are not yet classified. So, when a marine biologist stumbled onto a toothy deep sea "top predator" off the coast of central Japan, they could not believe a fish of that size was swimming around the deep blue, yet undiscoverd. More shockingly, at 55 inches long and 55 pounds, it had the size and heft of a small child.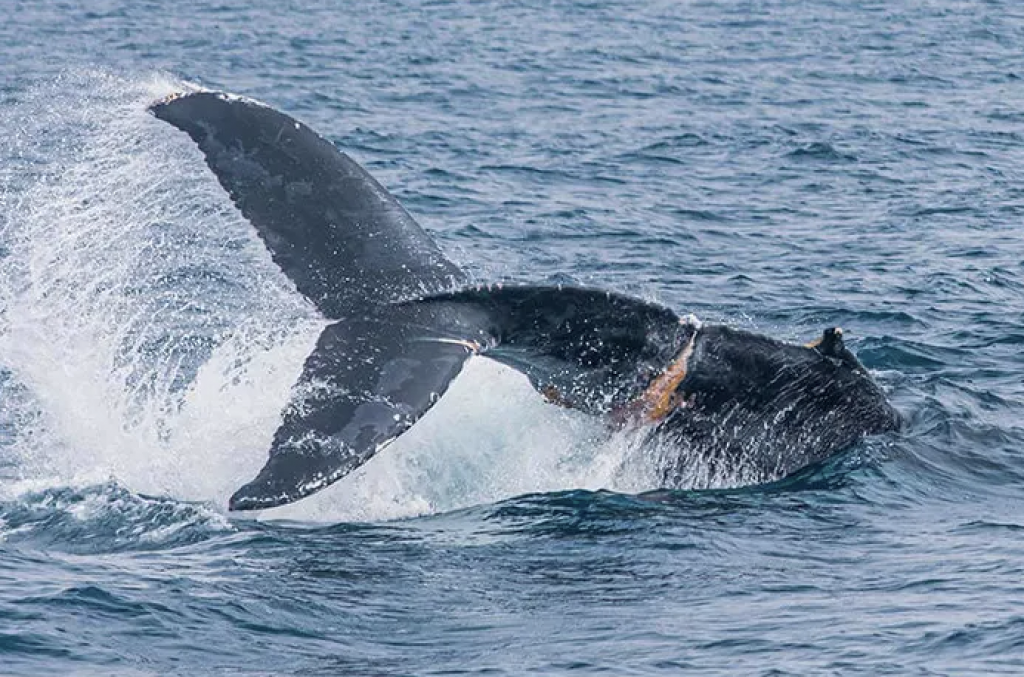 3. California introduces the Whale Entanglement Prevention Act
The Whale Entanglement Prevention Act would require ropeless crabbing gear by 2025, ensuring California's leadership role in whale protection around the world. While California has long been a leader in wildlife conservation and sustainable fishing operations, our crabbing industry continues to use antiquated trapping gear that needlessly kills or injures endangered whales and sea turtles. These crabbing operations deploy pots or traps with vertical lines that frequently entangle whales and other marine life.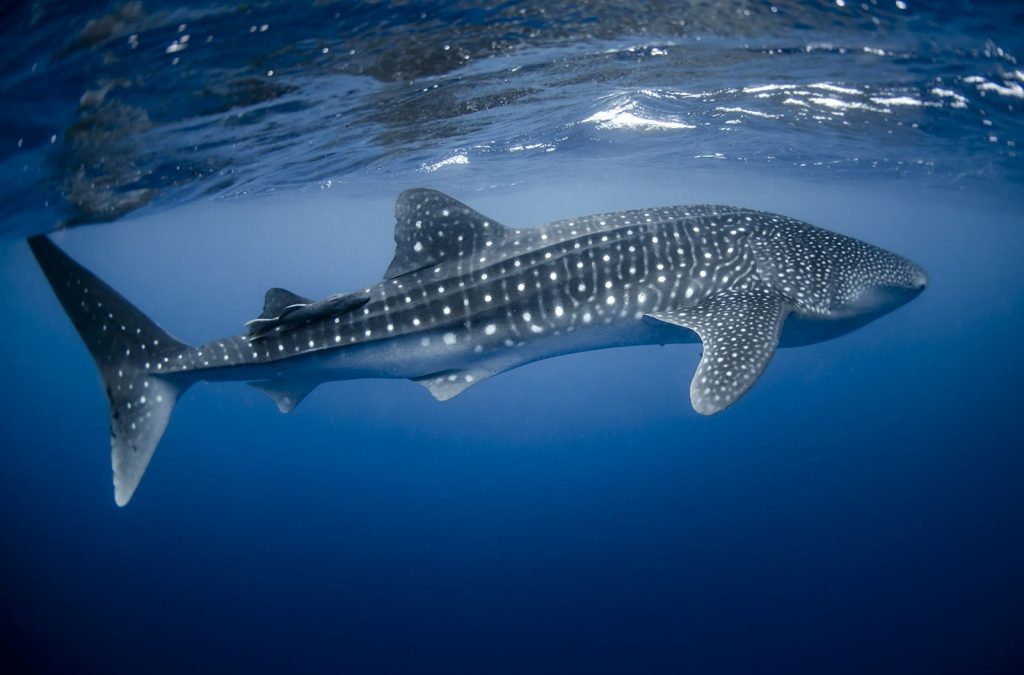 4. NASA technology helps save whale sharks, the world's largest fish
Thousands of people around the world are lending a hand to help save the world's biggest fish. By taking photos of whale sharks, these "citizen scientists" are providing researchers with critical information about the giant sharks' population hotspots and migration routes. Members of the public, scientists, and whale shark tour operators around the world contribute photos of whale sharks to the system, which uses NASA technology to map their locations and track their movements. The database now holds over 70,000 submissions from more than 50 countries — making it one of the biggest crowd-sourced conservation projects in the world.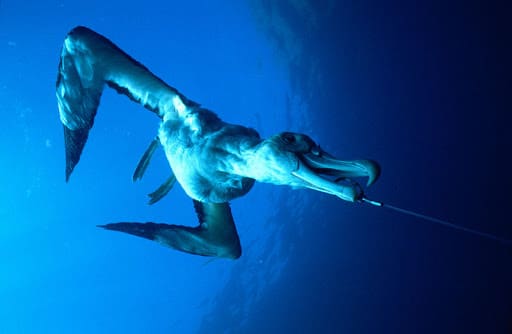 5. Pressure mounts for action on marine protection in New Zealand
Environmentalists say they are concerned the New Zealand government won't follow an election pledge to protect 30 percent of their national marine area by 2030. New Zealand's failure to join a coalition of countries pledging to protect 30 percent of land and marine area for biodiversity by 2030 has raised alarm among environmentalists. This issue is particularly important because nearly that much land area is already in Public Conservation. The Land and Labor party committed to protect Kiwi oceans during the election campaign.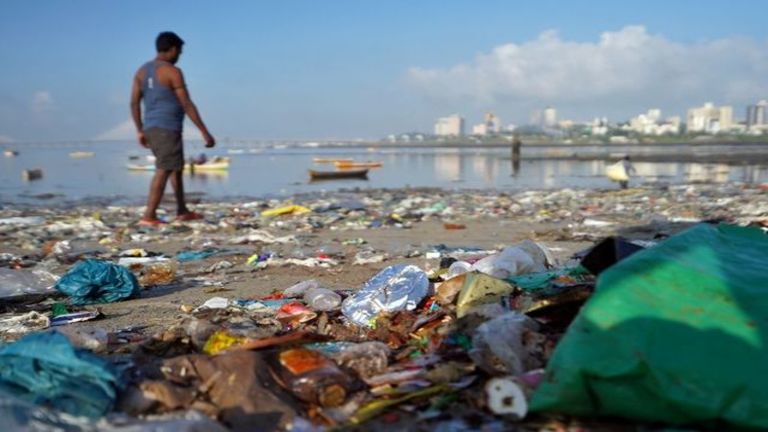 6. Bank lending to plastics industry faces scrutiny
Banks have provided $1.7 trillion of finance to 40 companies in the plastics supply chain without imposing any requirements to tackle plastic pollution pouring into the world's rivers and oceans, according to a report published on Thursday. With European and U.S. banks increasingly spurning the most polluting fossil fuel projects to help slow climate change, campaigners want lenders to take a similar approach to plastics by making loans conditional on measures to boost recycling.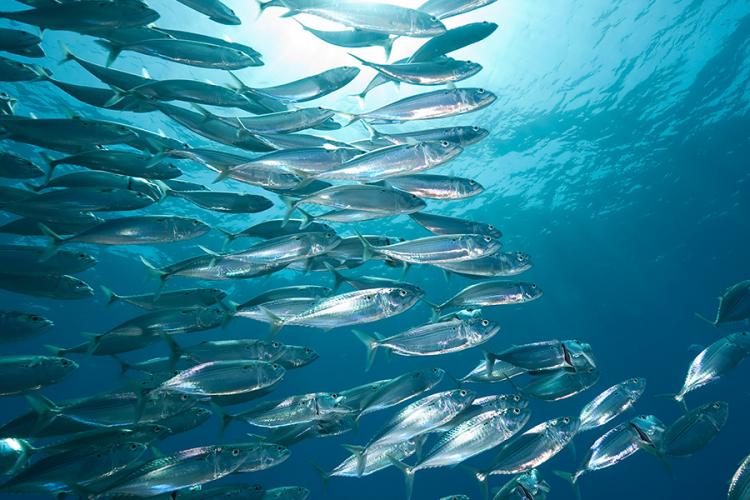 7. An ever-moving, "unremarkable" fish is stirring chaos in the North Atlantic
The Northeast Atlantic mackerel is a small fish with grey or greenish-blue scales and tigerlike black stripes from mouth to tail. Lacking a swim bladder—the gas-filled organ that helps most fish move up and down in the water—the mackerel would sink and die if it ever stopped. So it is always on the move, looking for plankton, crustaceans, and other small fish. In recent years, the mackerel's unceasing motion and radically increased abundance have taken it farther north, to Greenland or Svalbard, which lies between Norway and the North Pole, and northwest, to Icelandic waters.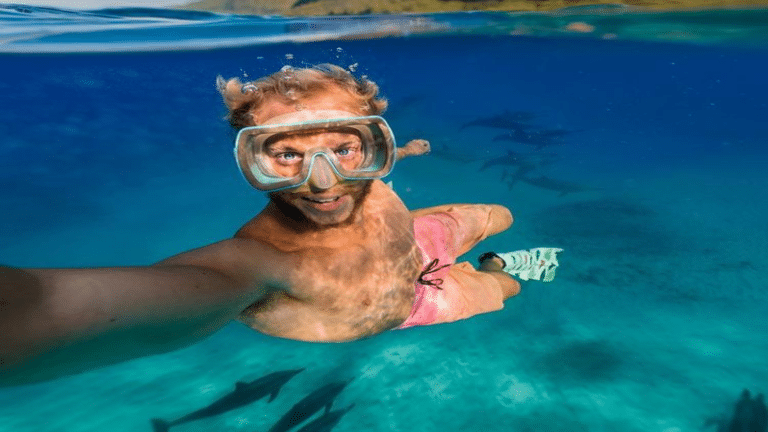 8. Meet the TikTok creator collecting trash from Hawaii's oceans
Shane Brown found out about TikTok when a 16-year-old family friend encouraged him to join the platform. Now, the marine photographer has nearly 8 million followers who watch videos of him collecting trash from Hawaii's oceans and sharing educational content about marine life and ocean conservation. "I know that it's not just the ocean that I'm cleaning up on my own," Brown told Global Citizen. "I'm also teaching people that they can go out and do that on their own and that it doesn't take much to do."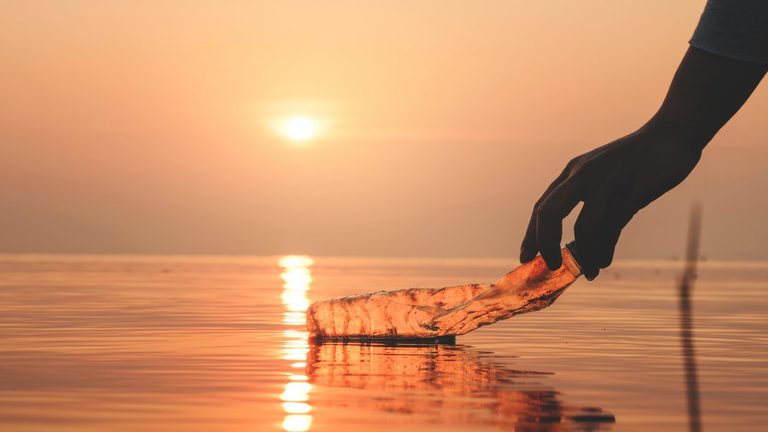 9.New algorithm can analyze plastic pollution in the ocean
A new algorithm developed by a team at the University of Barcelona can analyze the level of plastic pollution in the ocean with a reliability of 80%. The European Commission recently began to push the Blue Economy, and other major economic players are beginning to pay attention to the situation of the ocean. If the ocean is polluted or harmed, every community depending on it for food will feel the impact. MARLIT is an open access tool created from an algorithm that has deep learning capacity.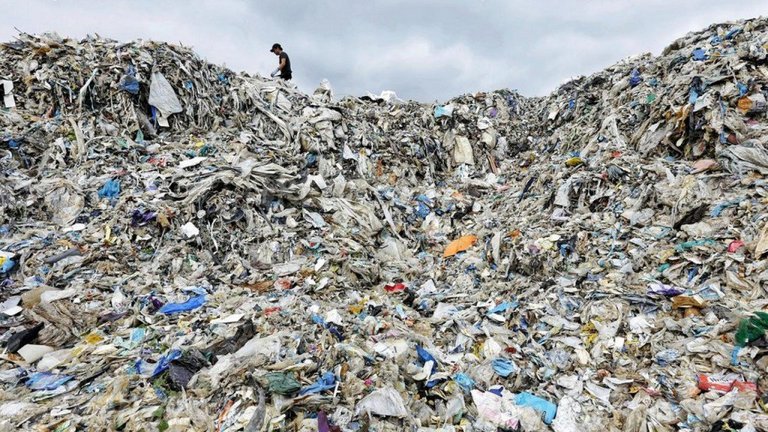 10. New plastic stewardship incentivizes companies to reduce plastic waste
Verra, a leading global nonprofit standard-setter, and the 3R Initiative, a coalition committed to achieving zero plastic waste, today launched a new plastic stewardship initiative that will establish the world's first comprehensive framework for companies to verifiably manage and reduce plastic waste. More than 1,000 organizations have united behind a common vision and targets to create a circular economy.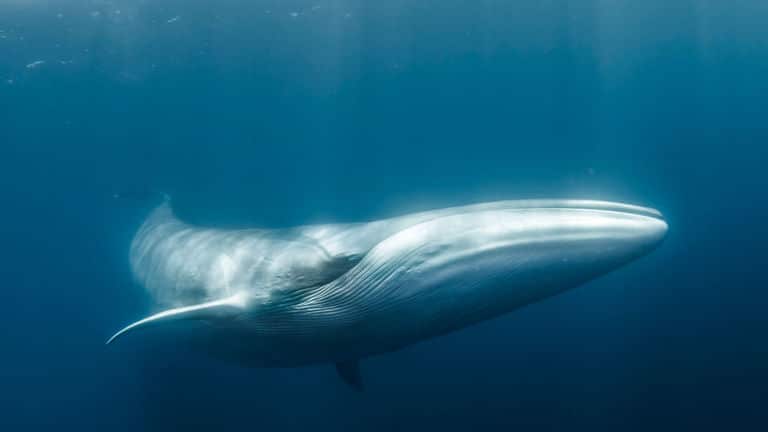 11. Whale songs enables researchers to take 'ultrasound' of sea floor
Scientists have studied whale calls for decades to learn more about the communication and migration of these oceanic giants. Now, they've found a new use for the vocalizations: creating an "ultrasound" of the ocean floor. The strategy, reported in Science, could help reveal details about Earth's crust and earthquakes without disturbing sensitive marine life. "It is a simple and very creative idea," says James Miller, an ocean engineer at the University of Rhode Island, Narragansett Bay, who has studied underwater acoustics for 37 years.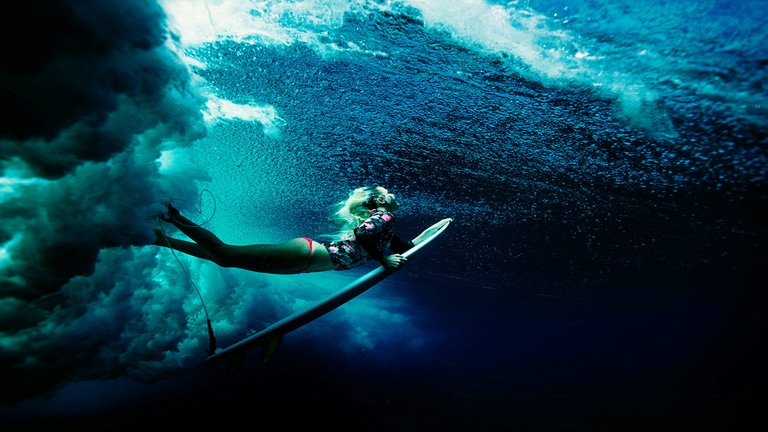 12. World Surf League launches campaign to protect 30% of the ocean by 2030
Beginning on Main Street and extending to every corner of coastline across the globe, The World Surf League is launching its "30X30" campaign, calling on world leaders to take drastic and immediate action to preserve the ocean. The goal is simple: protect 30 percent of the ocean by 2030. World Surf League is partnering with over 60 non-governmental organizations and mobilizing a global community to sign the 'We Are One Ocean' petition.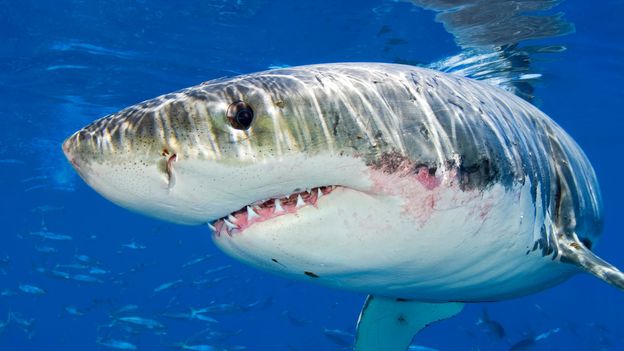 13. Warming waters cause increase in great white shark numbers in Monterey Bay
Researchers have discovered a "dramatic increase" in the number of great white sharks swimming in Monterey Bay in recent years, including an area off Santa Cruz County where a surfer was killed last year, according to a new study. Where once there were no juvenile white sharks spotted in the ocean between Manresa State Beach in Aptos and New Brighton State Beach in Capitola, now there are dozens seen every year, according to research from scientists at the Monterey Bay Aquarium, Duke University, and California State University Long Beach.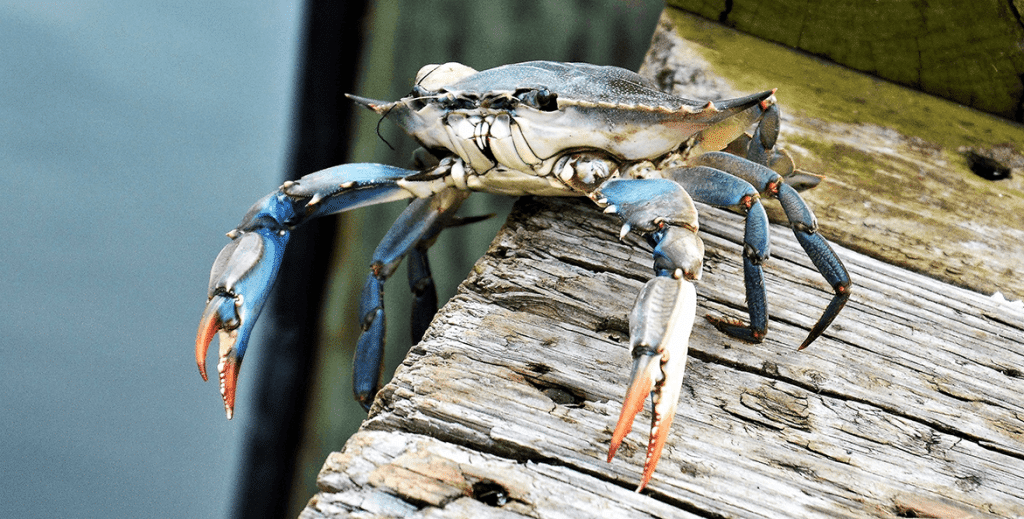 14. Blue crabs finding at Hampton Beach fascinate ocean experts
The Atlantic blue crab doesn't usually make a home along the coast of New Hampshire, especially not in winter, but a recent finding of the little blue guys along a local beach has some wondering if that's changing and why. While cleaning a local beach recently, members of the Blue Ocean Society for Marine Conservation found the colorful crustacean. "Blue crabs are not typically found here in the Gulf of Maine," Rich Young posted on Blue Ocean's Facebook page. "They are common from the Chesapeake Bay to the Gulf of Mexico. Is this evidence of climate change and/or stronger storms pushing the crabs north?"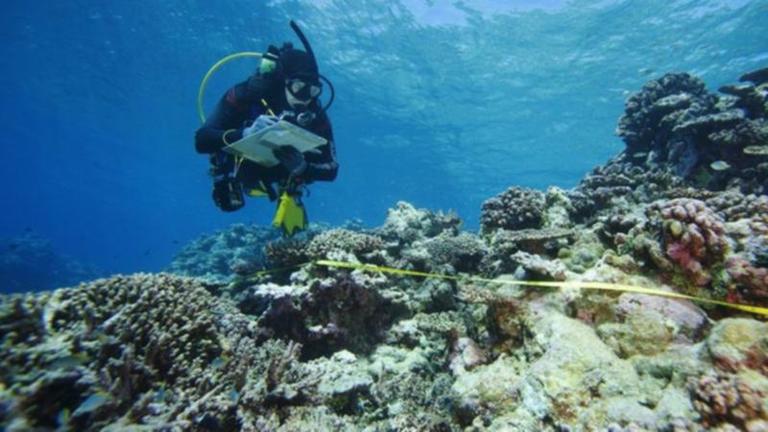 15. Scientists use facial recognition technology to help save coral reefs
Australia's tropical marine research agency is turbocharging facial recognition technology to analyze coral reef survey photos in a bid to keep pace with the rapid change in the threatened environments. Data from the images could one day help researchers around the globe better understand the impact of climate change and other human activity on ecosystems, including the Great Barrier Reef. Many reefs were changing so fast; scientists could not keep pace using traditional hands-on analysis technics, which are very time-consuming. Australian Institute of Marine Science brought facial recognition technology into the marine conservation space to resolve this.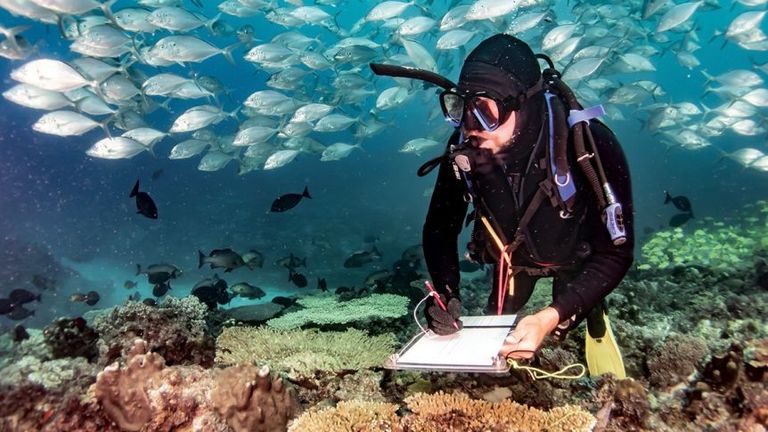 16. Tasmania has no plans to review marine protections despite calls for change
Tasmania, already well behind national and international targets for protecting marine areas, has no plans to lift a moratorium on new reserves. A government spokesperson told ABC Radio Hobart "there is no change to the Government's policy of no new Marine Protected Areas (MPAs), which delivers certainty and security for industry". Professor Edgar, a marine ecologist with the University of Tasmania, says "Tasmania is not just behind the other states of Australia and the Commonwealth, but it's well behind in the global sense in terms of not protecting or safeguarding the marine life".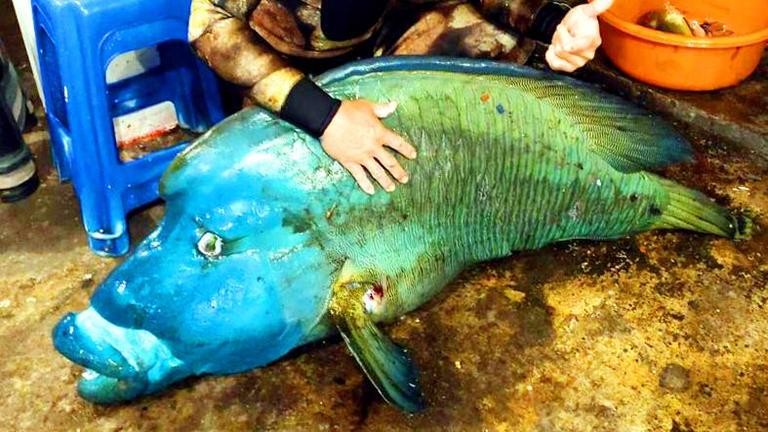 17. Ocean Conservation Administration takes action against protected species poachers
The Ocean Conservation Administration (OCA) warned the public against catching protected marine species, after a fisher in Taitung County allegedly killed an endangered humphead wrasse (Cheilinus undulatus). The humphead wrasse, also known as the Maori fish or Napoleon fish, is on the International Union for Conservation of Nature's red list of threatened species. People who are caught harassing, abusing, hunting, killing can face a prison up to to five years, or a fine up to US$35,224, the OCA said.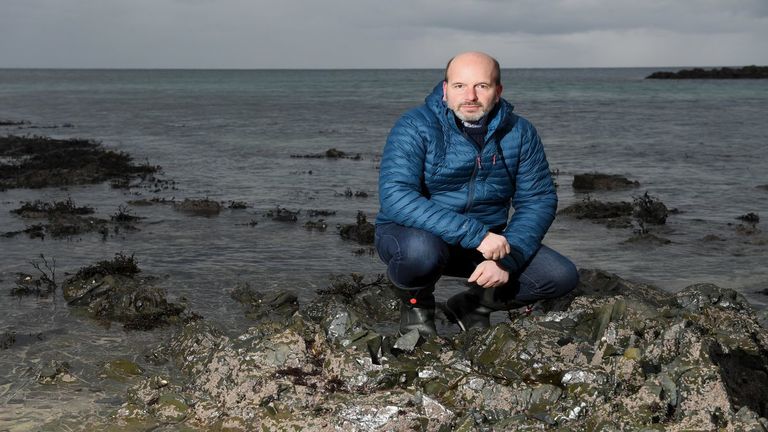 18. Head of British National Trust calls for dredging to be banned on the island of Jersey
Charles Alluto, the National Trust's chief executive, is calling for an end to dredging and trawling in the most sensitive areas around the Island's coast (Jersey). He also wants fishermen to use more environmentally friendly fishing methods and described dredging in shallow waters as not only environmentally destructive but 'nonsensical' and akin to 'removing the topsoil while harvesting a crop of potatoes'. 'It is not a sustainable practice, as it destroys the very environment which supports the resource you are seeking to capture,' he said.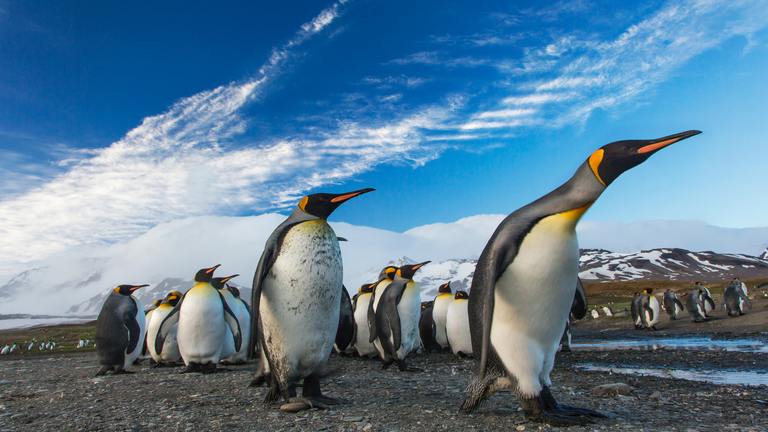 19. How penguins can help us conserve an entire ecosystem
Marine ecosystems are often vast and in faraway places, but did you know that despite this, they are easily impacted by people and climate change? As marine ecosystems are so big, species that live within those ecosystems can help focus the conservation efforts. The Penguin species found in Antarctica are indicator species. They feed on krill, which is an important part of the food chain for all species living in Antarctica, and they live only where sea ice exists. If their populations are small, it is likely because of a lack of food which indicates overfishing, and/or because of a lack of sea ice, indicating warming temperatures due to climate change.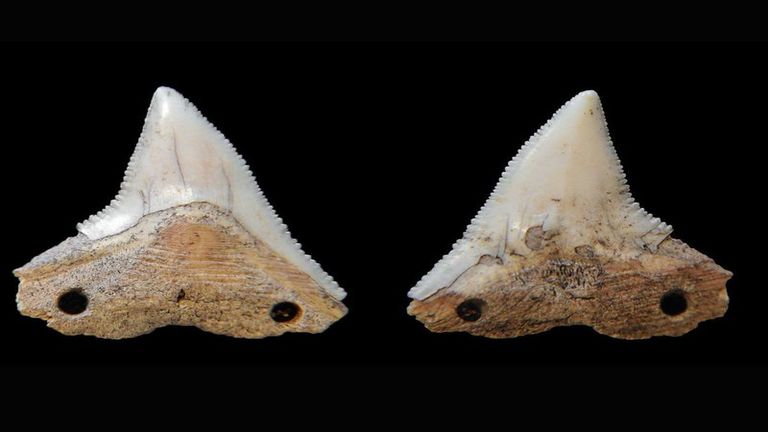 20. Why did ancient indigenous groups in Brazil hunt sharks?
Nineteenth-century scholars had assumed the coastal inhabitants scraped by on a diet of shellfish and other easy catch and that they only nabbed big kills, like sharks, when old, ill or wounded ones washed up on shore. This view held for over a century, despite the fact that many thousands of shark teeth have surfaced at Brazilian seaside settlements, spanning from 8,000 years ago to the 1500s.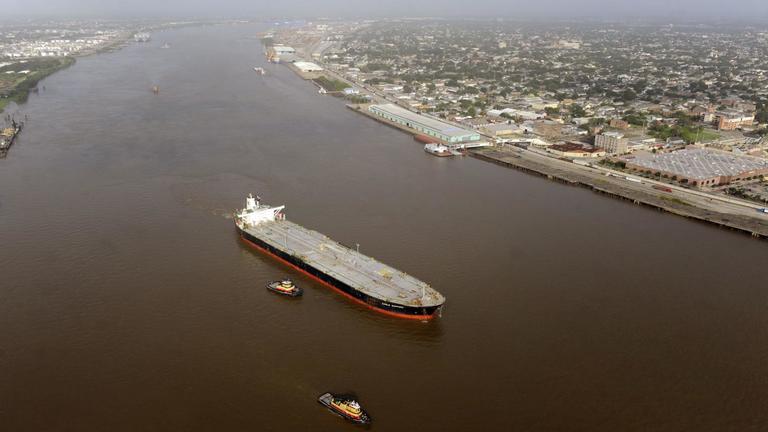 21. Mississippi River pollution plunged after passage of Clean Water Act
The Mississippi River doesn't have the cleanest reputation. Long treated as a drain for Midwest farms, factories and cities, the river has coursed with a nasty mix of bacteria, lead and toxic chemicals. But a new Louisanna State University study shows that the lowest downriver reaches of the river have been getting cleaner since the 1970s, when Congress passed the Clean Water Act, a landmark piece of legislation considered one of the most powerful environmental laws in U.S. history. Eugene Turner, an oceanography and coastal sciences professor and the study's author said "It's 1% of what it was before the 1980s,"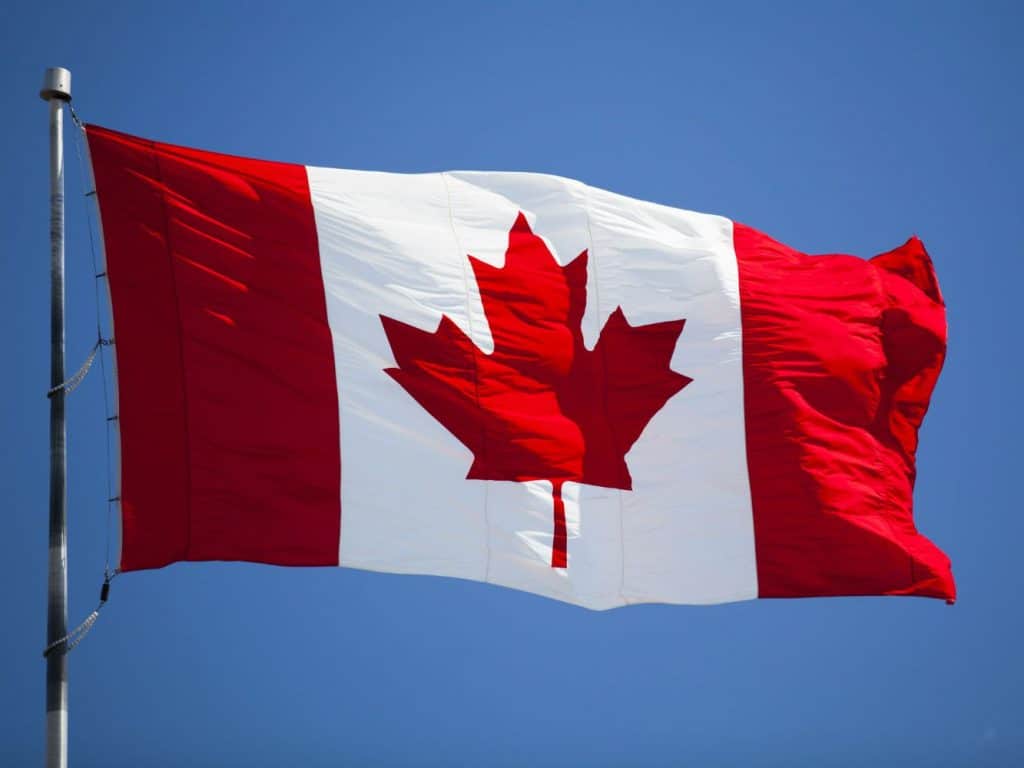 22. Two Canadian municipalities will join ban on single-use plastic bags
Esquimalt and Nanaimo are preparing to ban single-use plastic bags now that the province has approved their requests to help fight pollution. In each of the two municipalities, council took bylaws prohibiting plastic bags to third reading. Esquimalt's bylaw is scheduled to come to council on March 1. Nanaimo launched an awareness campaign on 15 February 2021 to help citizens and businesses get ready for the transition. Its new bylaw is expected to be in force on July 1. Monday is B.C.'s new Plastic Pollution Awareness Day.