Ocean Week in Review – September 3, 2021: British Government to Ban Single-Use Plastic Utensils, Stranded Dugong in Reportedly Cut Up for Medicine, Trinidad and Tobago Joins UK's 30by30 Alliance for Marine Protection and More…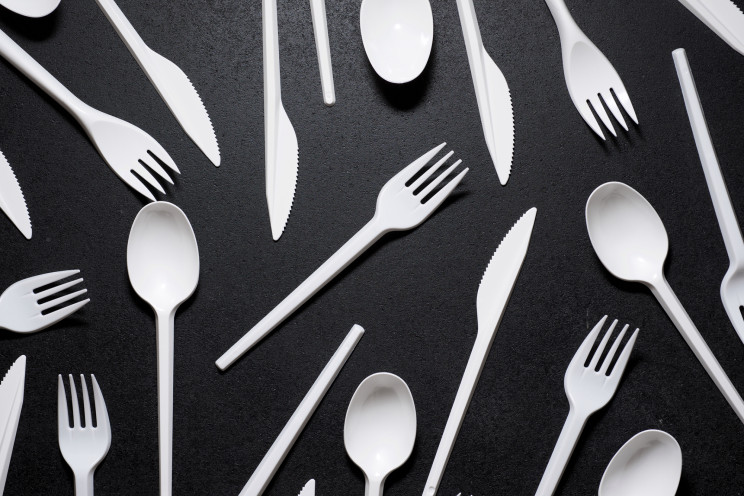 1. British Government to Ban Single-Use Plastic Utensils
The British government plans to ban single-use plastic utensils as part of a wide-ranging environmental bill to tackle plastic pollution. The bill aims to "clean up the country's air, restore natural habitats and increase biodiversity." One of the provisions aims to reduce litter and cut plastic waste by eliminating the use of single-use plastic forks, knives, and spoons. More than one million birds and 100,000 sea mammals and turtles die every year from eating plastic waste or getting tangled in it. Environment Secretary George Eustice said, "It is right that we put in place measures that will tackle the plastic carelessly strewn across our parks and green spaces and washed up on beaches." Other efforts to reduce plastic waste include banning microbeads, reducing the number of plastic bags, and restricting single-use straws, stirrers, and cotton buds.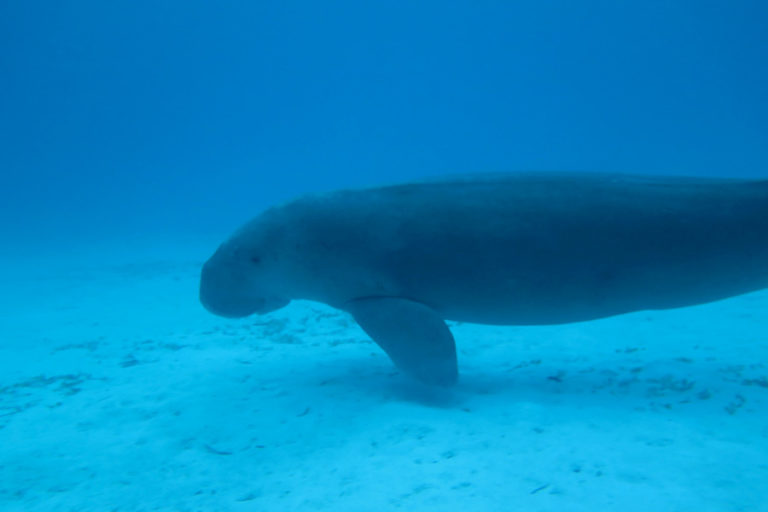 2. Stranded Dugong in Indonesia Reportedly Cut Up for Traditional Medicine
Of two dugongs recently beached in Indonesia, one returned to sea, but the other died; its body parts were then used in traditional medicine. There wasn't any official team deployed to identify the dugong because of the COVID-19 pandemic. The dugong is a protected species under Indonesian law, and possession of its body parts, even after a natural death, is a crime punishable by up to five years in jail and 100 million rupiah ($6,900) in fines. Indonesian marine conservation authorities have deplored cutting up the stranded dugong for consumption by locals as it may be contaminated by bacteria that can transmit to humans and cause health problems. Indonesia has started training locals to carry out immediate rescue operations for stranded marine animals while waiting for conservation authorities to arrive. However, the initiative has not yet reached many locations where strandings are common.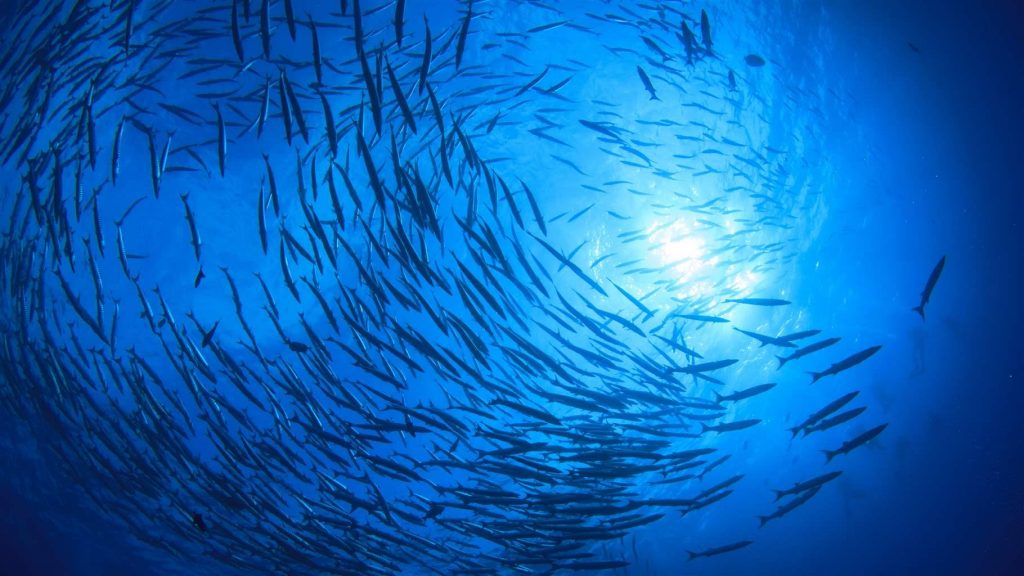 3. Trinidad and Tobago Joins UK's 30by30 Alliance for Marine Protection
Trinidad and Tobago (TT) has become the latest country to join the Global Ocean Alliance and the High Ambition Coalition (HAC) for Nature and People, an environmental initiative developed by the United Kingdom. The alliance now comprises 54 countries aiming to protect at least 30% of the ocean by 2030. In a release the Ministry of Planning and Development noted that, "TT's membership of the (alliance and coalition) will serve to benefit the country's environment as well as its economic activity." Since 80% of socio-economic activities and 70% of the country's population are located along the coast, becoming a member of the HAC, the release said, "will demonstrate multilateral and cooperative global leadership, and thereby afford TT a voice in advancing the need for support to achieve its own conservation and preservation objectives, and effective management of protected and conserved areas, including through financing efforts."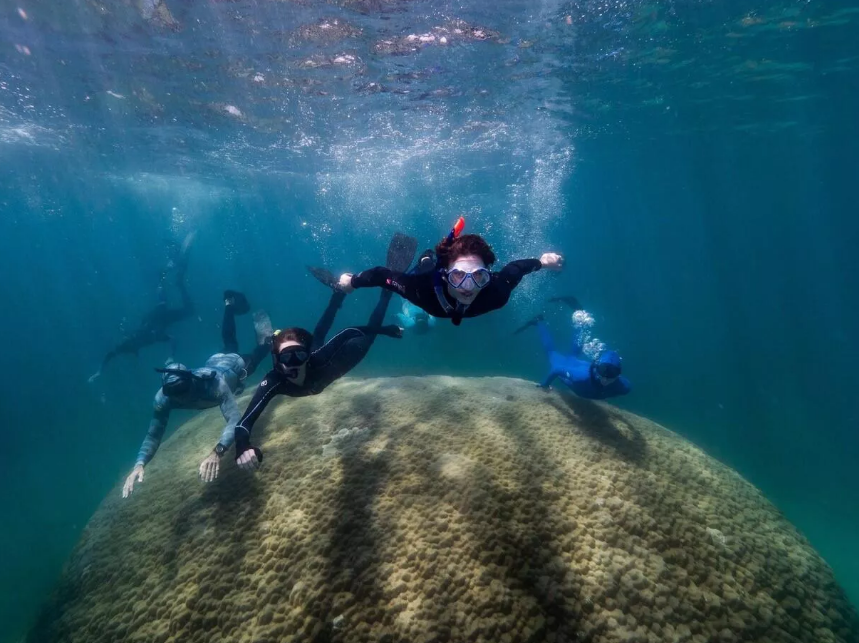 4. Massive 400-Year-Old Coral Is Widest Ever Found in Great Barrier Reef
Researchers have measured a piece of coral that's the widest yet discovered in Australia's Great Barrier Reef. The Indigenous Manbarra people, traditional custodians of the area, named it Muga dhambi (big coral). It is the widest and sixth tallest coral measured in the Great Barrier Reef. Researchers describe the coral as "exceptionally large" and 421 to 438 years old. The coral measures 17.4 feet tall and 34 feet wide. Last year, scientists discovered a coral reef taller than the Empire State Building. The Great Barrier Reef is a massive system of coral that covers an area of about 133,000 square miles. Muga dhambi is in very good health with 70% of it consisting of live coral. Researchers said the coral is unusually rare and resilient. "It has survived coral bleaching, invasive species, cyclones, severely low tides and human activities for almost 500 years."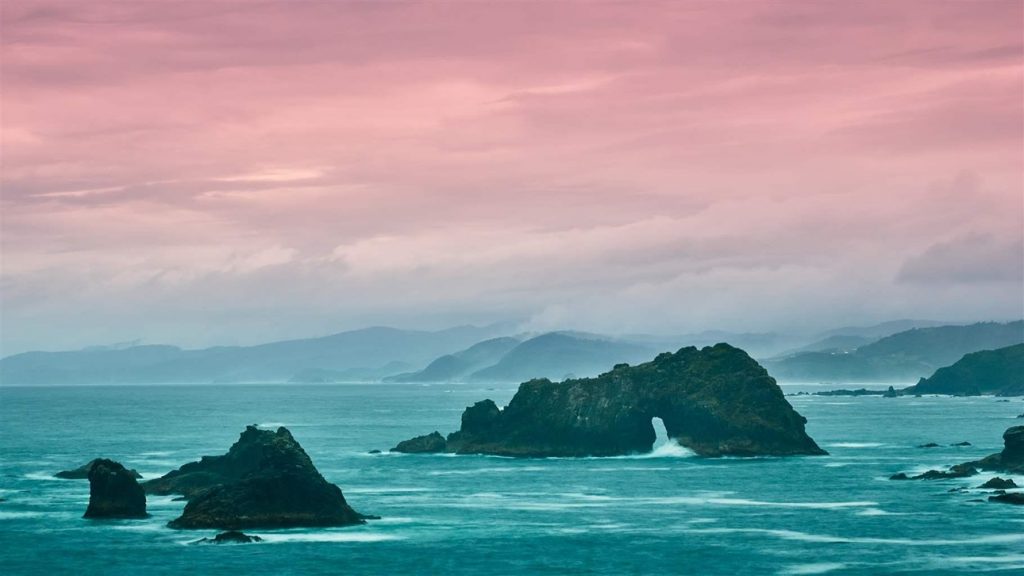 5. Chilean Environment Official Says It's Time for Treaty to Protect High Seas
For Chile, the ocean affects almost every aspect of life. Ambassador Waldemar Coutts works to ensure the nation keeps the environmental and conservation commitments it has made, as it positions itself as a regional and global leader in ocean protection. This leadership is important as negotiations for a potential treaty to protect marine biodiversity on the high seas resume. Coutts says a treaty is important because the ocean is integral to humanity's survival. "That's what's at stake if we don't understand that we no longer have time to continue talking. It's time to act," he said. The treaty must hold countries responsible for its implementation, with technical compliance and scientific committees and a functional Secretariat. And, he said, "We need a treaty that allows a real balance between conservation and sustainable use of the ocean. That approach guarantees a healthy ocean for the future."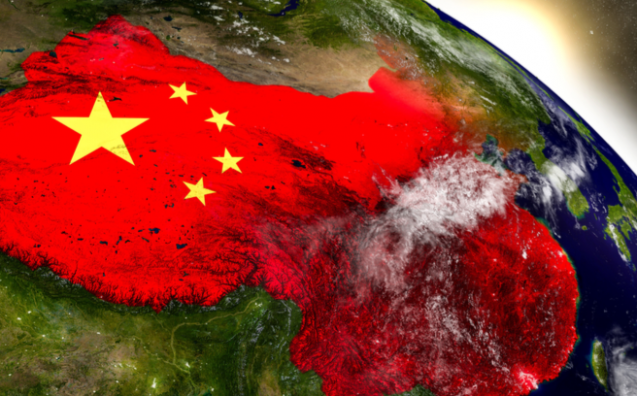 6. China May Make New Pledges in Talks With Visiting US Climate Envoy
The Hong Kong-based South China Morning Post says that "Beijing could commit to net-zero carbon emissions by 2050 and a ban on funding overseas coal-fired plants" during talks with United States special envoy on climate change John Kerry. An observer told the paper, "If China aims to achieve net-zero greenhouse gas emissions by 2060, it needs to be carbon neutral by 2050 – and China has decided to do this." The next few weeks will be critical for climate diplomacy as Kerry visits China and Japan "in a final diplomatic push," and Alok Sharma, president-designate of COP26, will travel to China as well. Chinese media outlets, however, are only reporting on the dates of the meeting and note the two countries published a joint statement on climate cooperation following Kerry and his counterpart's last round of meetings in Shanghai in April.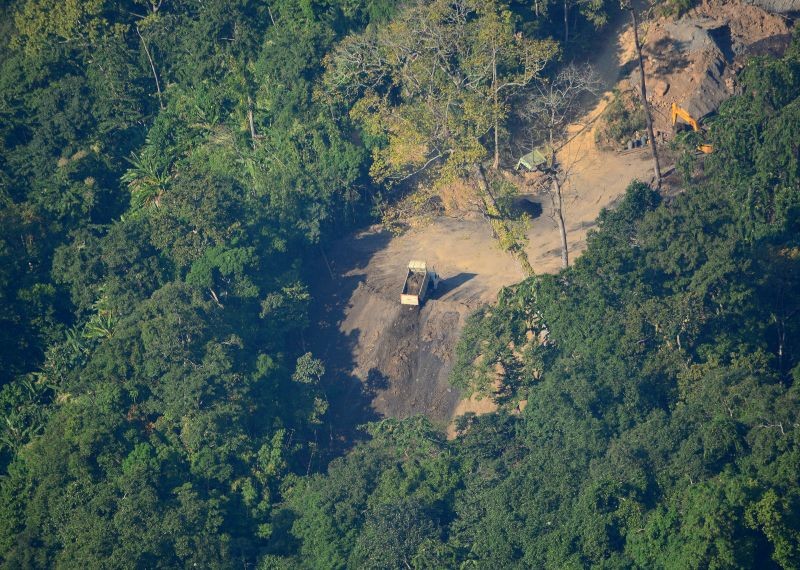 7. Nagaland Targets Preserving Rich Biodiversity by 2030
Nagaland state government recently unveiled the "Nagaland SDG [Sustainable Development Goals] Vision 2030, which details short, medium, and long-term strategies to achieve all SDGs. In the Vision 2030 document, the government aims to sustainably manage the state's rich biodiversity resources and protect its environment to provide better livelihoods and ecosystem services. One way to do that is by conserving and sustainably using the oceans and marine resources. Another is to manage water effectively and ensure minimum natural flow in rivers and streams through catchment area protection, soil and moisture conservation. The vision statement also encourages aquaculture practices. Aquaculture could improve livelihoods, especially through sport fishing by boosting tourism. To support aquaculture, stakeholders at the state level would need to procure equipment, organize competitions, and give assistance to angling associations, according to the vision statement.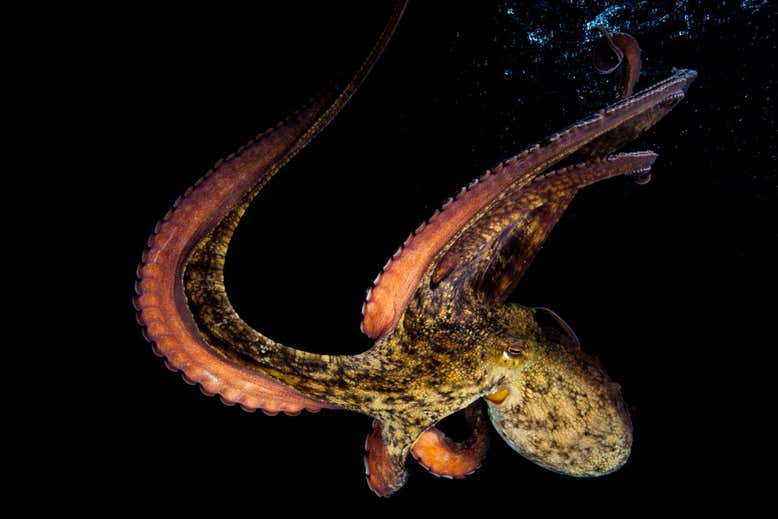 8. Female Octopuses Throw Things at Males That Are Harassing Them
Footage of octopuses off the coast of Australia "throwing" shells and silt suggests that they intentionally target other octopuses. Often, females do the throwing at males that are harassing them. Researchers at the University of Sydney filmed several common Sydney octopuses interacting at a site in Jervis Bay. The cameras captured fights, matings, and extraordinary behavior that the team calls throwing. The octopuses hold silt, algae, or objects like shells under their bodies in their tentacles, then angle their siphons and shoot a jet of water at the projectiles, propelling them several body lengths. This behavior was known to be used for discarding the remains of meals or for excavating dens, but the videos also revealed octopuses hitting other individuals with projectiles. While many wild animals throw or propel things at other animals, only a handful are known to target members of their own species.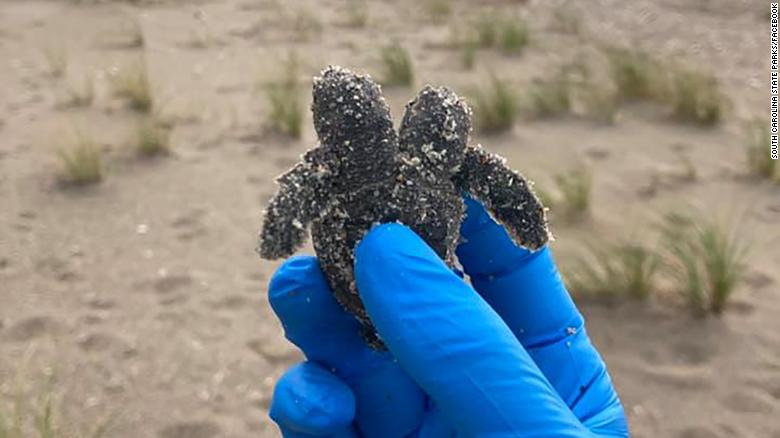 9. Rare Two-Headed Baby Sea Turtle Found Alive on North Carolina Beach
A rare two-headed sea turtle hatchling was found at Cape Hatteras National Seashore. The baby Loggerhead was found at the bottom of a nest during an excavation. With two heads, the turtle was given two names: Squirt and Crush. Park biologists said that the sea turtle wasn't taken to intensive care because it wasn't necessary: "There are many genetic deformities sea turtles can exhibit, but this one was experiencing good health and had good flipper function once in the water." After examining the two-headed baby turtle, biologists released it back into the ocean. Although the sea turtle looked healthy, park officials commented it's "unlikely it will survive as long as some others," because of its genetic mutation. Loggerhead sea turtles are the most abundant species of sea turtle in the United States, according to the National Oceanic and Atmospheric Administration.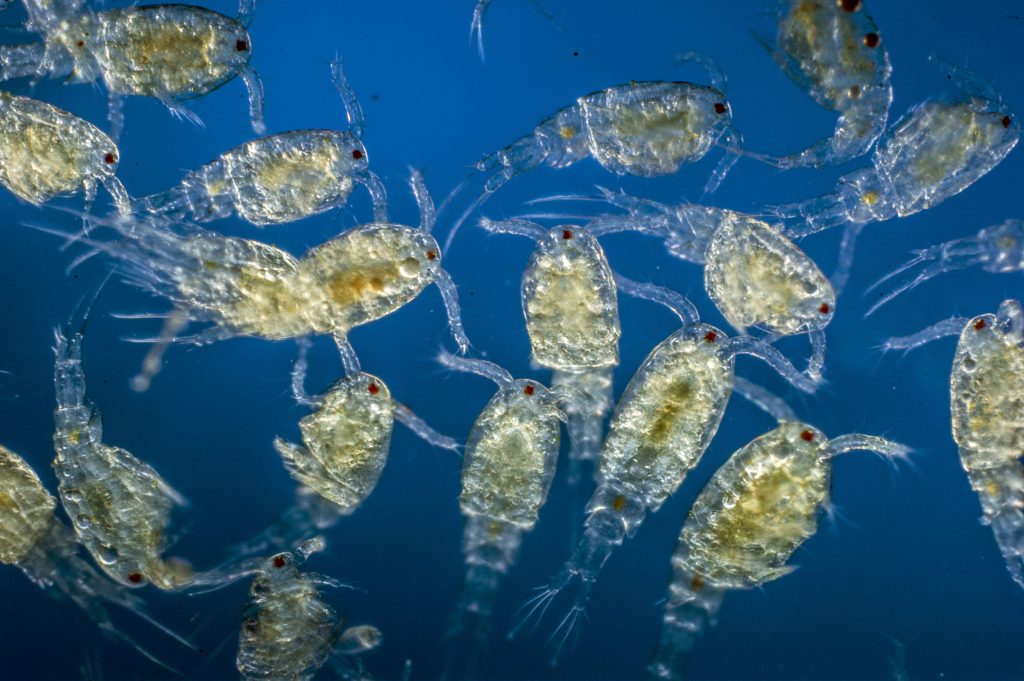 10. Cloud Shadows Cue Mini-Migrations in Zooplankton
As the sun sets, zooplankton and small fish migrate from the ocean's depths to its surface to feed while evading predators; at dawn, they swim back down into the dimmer, safer waters of the ocean's "twilight zone." A new study shows that some zooplankton also swim up and down repeatedly during the daytime, responding to cloud shadows so subtle they escape the notice of shipboard oceanographers. The newly discovered high-frequency "mini-migrations" appear to significantly increase the metabolic requirements of zooplankton, and likewise their capacity to reduce the build-up of carbon dioxide in Earth's atmosphere. Quantifying the role of the mini-migrations in Earth's carbon budget will require further research. More information is needed to fully understand why zooplankton exert energy swimming up and down all day in response to small changes in light, and if this behavior is common among different species and throughout oceans worldwide.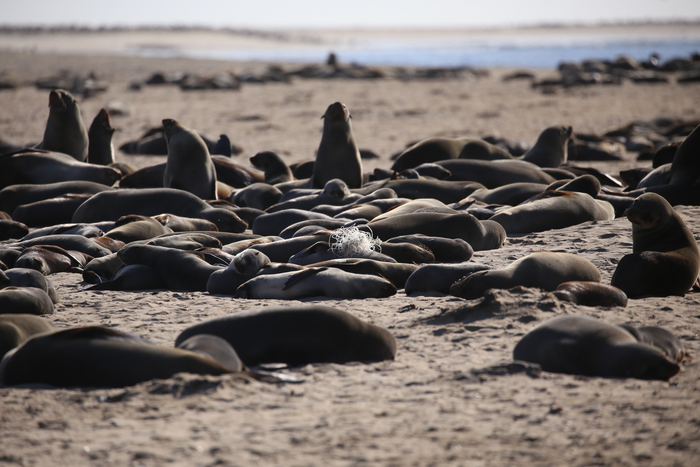 11. Hundreds of Cape Fur Seals Entangled in Fishing Lines, Nets Every Year
Fishing line and nets are having a major impact on Cape fur seals, the most common marine mammal observed around the coastline of South Africa and Namibia. While their population numbers are considered healthy, fishing line and nets are causing horrific injuries and can result in a slow, painful death. These are the first results from an ongoing project to investigate the impact of pollution on Cape fur seals in Namibia. Many of the affected animals were pups and juveniles, which were mainly entangled around the neck by fishing line. Rates of entanglement were roughly 1 per 500 animals. Of the 347 entangled animals documented, the disentanglement team successfully disentangled 191 individuals between 2018 and 2020. The team also found that photographic scans of the colonies were a fast and accurate method to collect data on entangled individuals and the materials they are trapped in.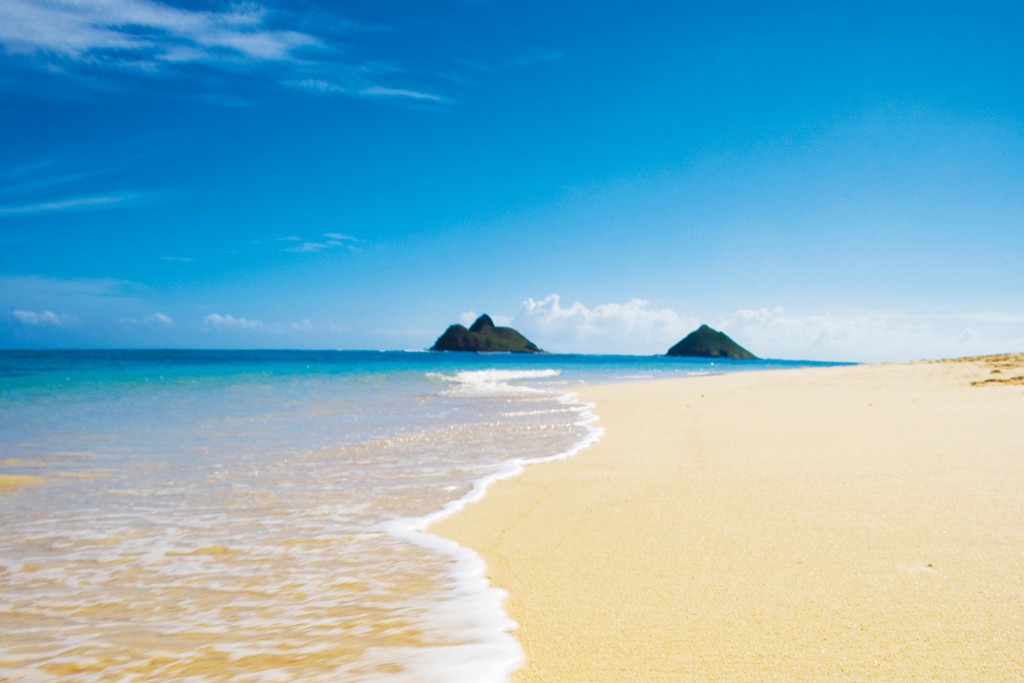 12. Kapoʻo Tide Pools Added to Pūpūkea Marine Life Conservation District in Hawaii
The Pūpūkea Marine Life Conservation District (MLCD) on O'ahu's North Shore has expanded to include the Kapo'o tide pools. The Pūpūkea MLCD was first designated in 1983. The inclusion of the Kapo'o tide pools adds full protection to marine life there. The MLCD is designed to conserve and replenish marine resources. Only limited fishing and other consumptive uses are permitted or prohibited entirely. These protected areas give fish and other aquatic life a chance to grow and reproduce. Fishing is prohibited within the Pūpūkea MLCD, although some hand harvest of limu is permitted. Shoreline hook-and-line fishing within Waimea Bay, and seasonal net fishing for 'ōpelu and akule also are permitted. Denise Antolini of Mālama Pūpūkea-Waimea, a marine stewardship group, said: "The rules help us ensure future abundance of marine life for all to enjoy and more spillover of fish outside the MLCD boundaries."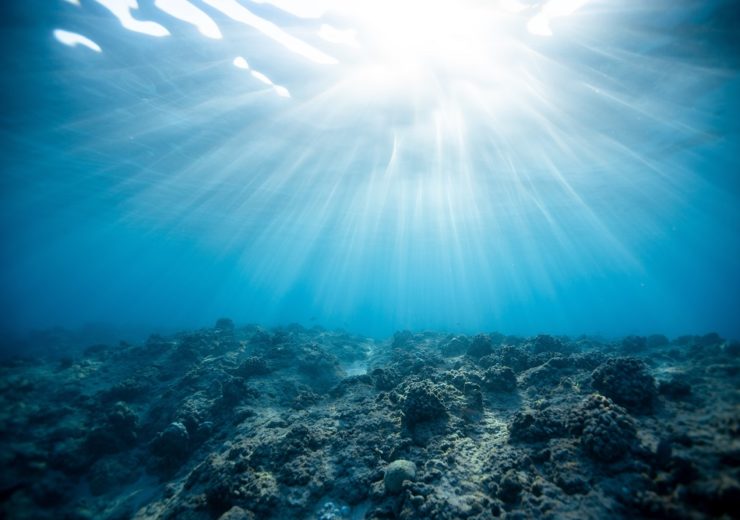 13. Seabed Recovers Faster From Extreme Storms Than From Bottom-Towed Fishing
A first-of-its-kind study examining the impact of the 2013/14 winter storms on the Lyme Bay Marine Protected Area (MPA), off the coast of southern England, found important seabed habitats and species recover more quickly following extreme storms than in the wake of some fishing activity. Academics from the University of Plymouth have been monitoring the area using underwater cameras and other techniques since 2008, when a ban on bottom towed fishing was introduced as part of a range of conservation measures. Several species have returned to the area since the MPA was introduced, resulting in the significant recovery of seabed life and fish and shellfish stocks. The researchers say that with extreme events likely to become more frequent and severe as a result of climate change, up to 29% of coastal reef MPAs around the UK may be similarly impacted by extreme storms.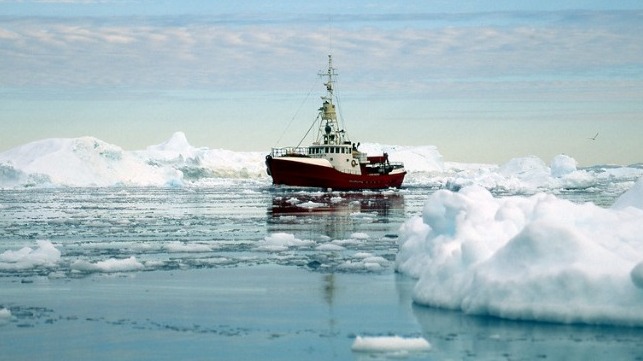 14. Landmark Arctic Fisheries Agreement Enters Into Force
This summer, the Central Arctic Ocean Fisheries Agreement entered into force, representing an unusual and farsighted effort to address a potentially serious environmental problem before it occurs. Acting in advance will prevent unregulated commercial fishing in a wide swath of the Arctic Ocean that could have caused significant harm to the marine environment. The agreement has two basic commitments: that parties will not allow their vessels to conduct commercial fishing operations in the high seas portion of the Central Arctic Ocean, and that there will be a joint program of scientific research and monitoring to advance the state of knowledge of one of the least understood parts of the planet. The program gives the parties more information to decide whether to replace the agreement in the future with a treaty that would open and manage a sustainable commercial fishery on the basis of sound science.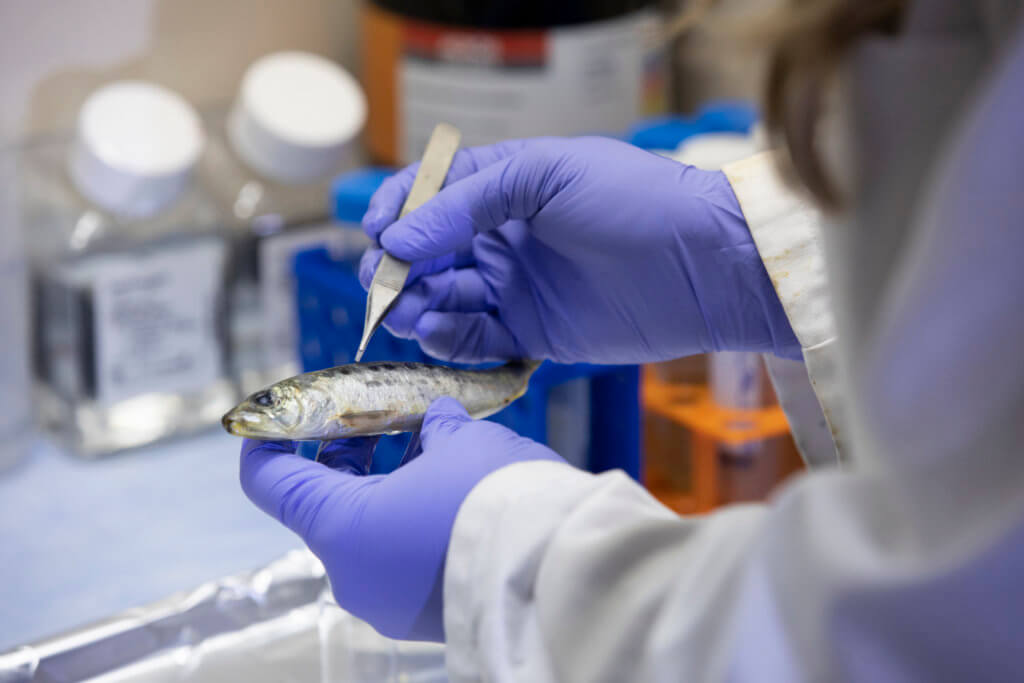 15. Pacific Sardines Tainted With Microplastics
California State Fullerton biology graduate student Chelsea Bowers studies how marine pollution affects Pacific sardines, an essential part of the oceanic food chain and human diets. Her preliminary findings show microplastic contaminants in wild-caught sardines. "I'm finding microplastics in the stomachs and muscle tissues of the sardines, which is what you hope you don't find," she relayed. "These findings ultimately could help build the foundation for future research concentrating on physiological pathways of assimilated microplastics in sardines and potentially other fishes." Pacific sardines are filter feeders that feed on a variety of plankton in the same size range as marine microplastics and are vulnerable to ingesting microplastics. More and more plastics appear in coastal waters as a result of contamination from river run-off and wastewater. Irish researchers found that 73% of deepwater fish in the north Atlantic Ocean had eaten particles of microplastics.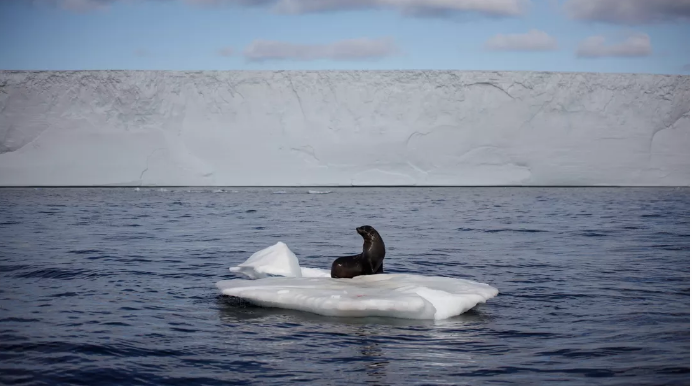 16. Almost All Ocean Surface Climates Could Disappear by 2100
A new study finds that unless the rate at which we release carbon slows, 95% of ocean surface climates could disappear by 2100, meaning some marine species would be forced to adapt or die. The study also found that in the next 80 years, based on the current carbon emission trajectory, over 80% of the ocean surface may be covered in novel, high-temperature and acidic climates. Researchers sought to understand how the climates have already changed since 1800 and to project how they're expected to fluctuate into 2100. The team modeled ocean surface climates across the 300-year timespan. They ran models under two scenarios of Representative Concentration Pathways, which refer to hypothetical climate change trajectories dependent on atmospheric greenhouse gas concentrations. The business-as-usual scenario generated a catastrophic outlook. Researchers said mitigation could drastically reduce the proportion of the ocean surface projected to experience novel conditions.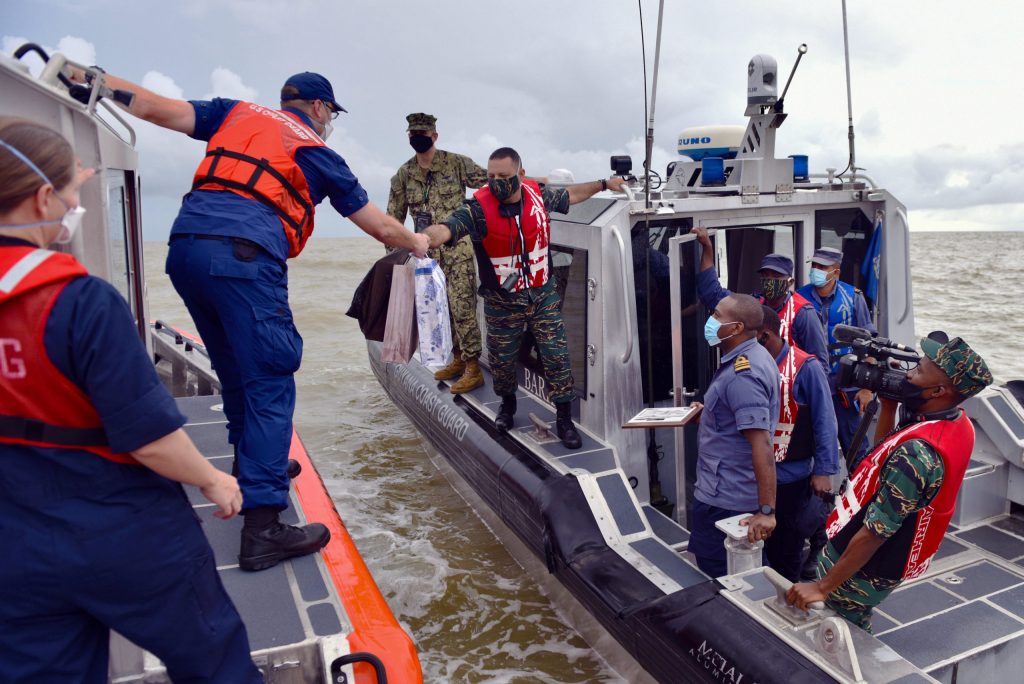 17. United States Coast Guard Helps Partners Tackle Illegal Fishing
The United States Coast Guard recently assisted the Pacific island nations of the Federated States of Micronesia, the Marshall Islands and Palau in enforcing illegal, unreported and unregulated (IUU) fishing. The Coast Guard plans to counter IUU fishing by answering nations' requests for training and technical assistance in combating illegal fishing. This helps partner nations improve maritime security and maintain resources of fish, a staple of the food supply. IUU fishing encroaches on coastal states' sovereign rights, threatens seafood stocks, undermines science-based fisheries management, and puts legitimate producers at an economic disadvantage. "If IUU fishing continues unchecked, we can expect deterioration of fragile coastal States and increased tension among foreign-fishing nations, threatening geo-political stability around the world," Coast Guard Lieutenant Commander Jason Holstead said in a statement on U.S. support for Pacific island nations' efforts against IUU fishing.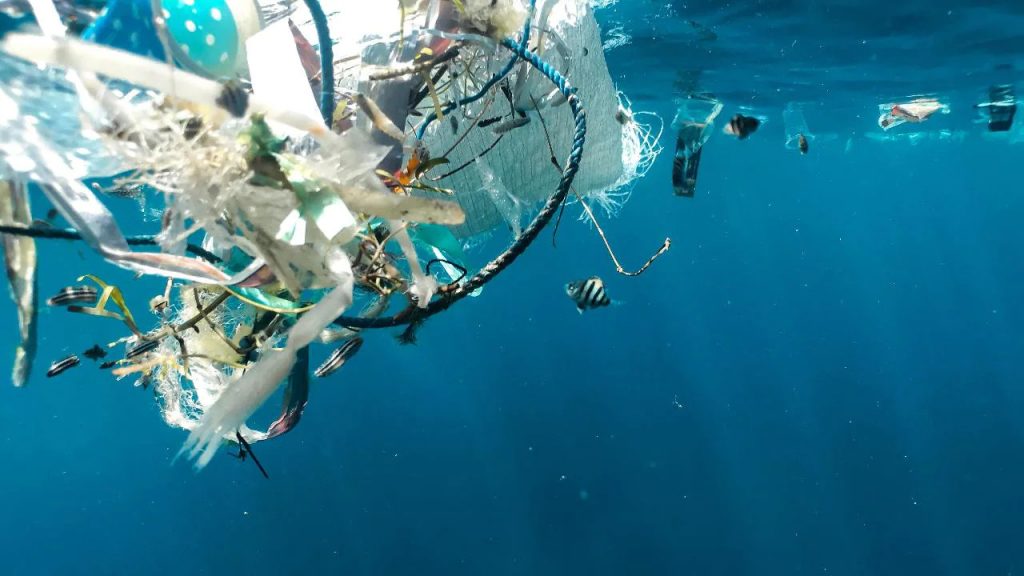 18. Migratory Animals Are Most Vulnerable to Plastic Pollution and Microplastics
A United Nations report on the Asia-Pacific region says migratory species are among the most vulnerable to plastic pollution. The paper focuses on the impacts of plastic on freshwater species in rivers and on land animals and birds, which researchers say are often overlooked victims of humanity's expanding trash crisis. Because these creatures encounter different environments, including industrialized and polluted areas, they are likely at higher risk of exposure to plastics and contaminants. Researchers estimate that 80% of the plastic that ends up in the oceans originates on land, with rivers carrying debris out to sea. The report stresses that species in Asia-Pacific face a multitude of threats, including habitat loss, overfishing, industrial pollution, and climate change. It calls for strategies to prevent plastic being dumped in the environment, as well as greater efforts to understand the effects of pollution on migratory species.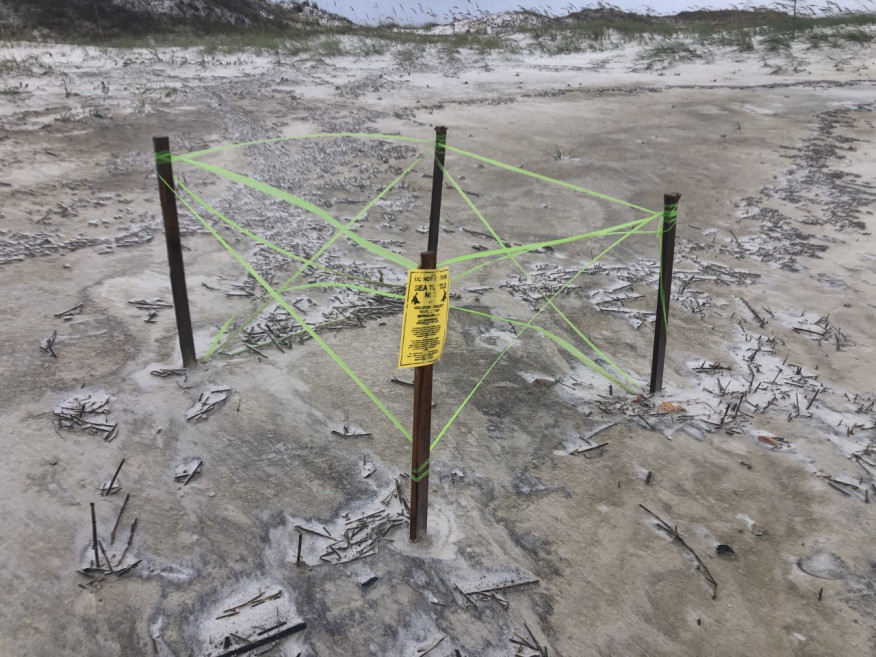 19. Ida Floodwaters Destroy Sea Turtle Nests Along the Gulf Coast
Floodwaters and constant rainfall from bands of Hurricane Ida have devastated Alabama beaches home to nesting Sea Turtles. Share the Beach team members are assessing active nests impacted by the storm. The closer the nest is to hatching, about 50-60 days after nesting, the more oxygen the nest needs to survive. Denise Spafford, a turtle volunteer, fears two nests were lost near Gulf State Park Lodge in Gulf Shores. "They can stand a certain amount of washover. Nobody really knows how much washover is too much." With the standing water covering beaches for hours on end, Share the Beach estimates most of the remaining nests to be a total loss. However, Spafford has high hopes for a nest laid near the dune line just last week. Sea turtles begin nesting in May and hatchlings emerge by the end of October.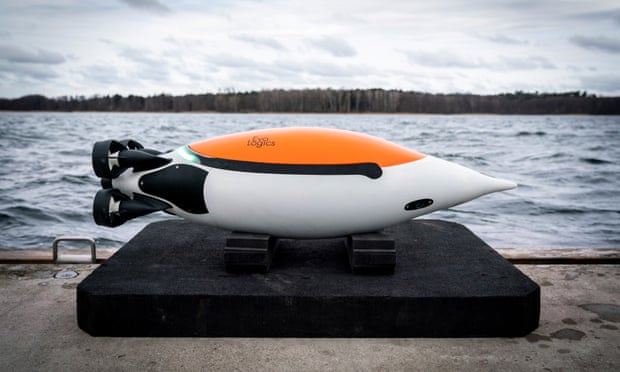 20. Artificial Birds Relay the Secrets of Ocean Currents
The Quadroin is an autonomous underwater vehicle designed to mimic a penguin in order to measure the properties of oceanic eddies, small ocean currents that other research methods have struggled to capture. They influence all the animals and plants in the seas as well as the Earth's climate, driving roughly 50% of all phytoplankton production. Despite their significance, eddies are poorly understood within the scientific community because they are small; some are just 10 metres across, and they have an average lifespan of 12 hours. Few detailed measurements exist. Other equipment to study eddies would catch on obstructions and get lost. But the Quadroin can roam freely through the water, communicate with other machines, and dive to depths of 150 metres. They could also be used for surveys in environments where other vehicles are unable to go, like under sea ice or in shallow water.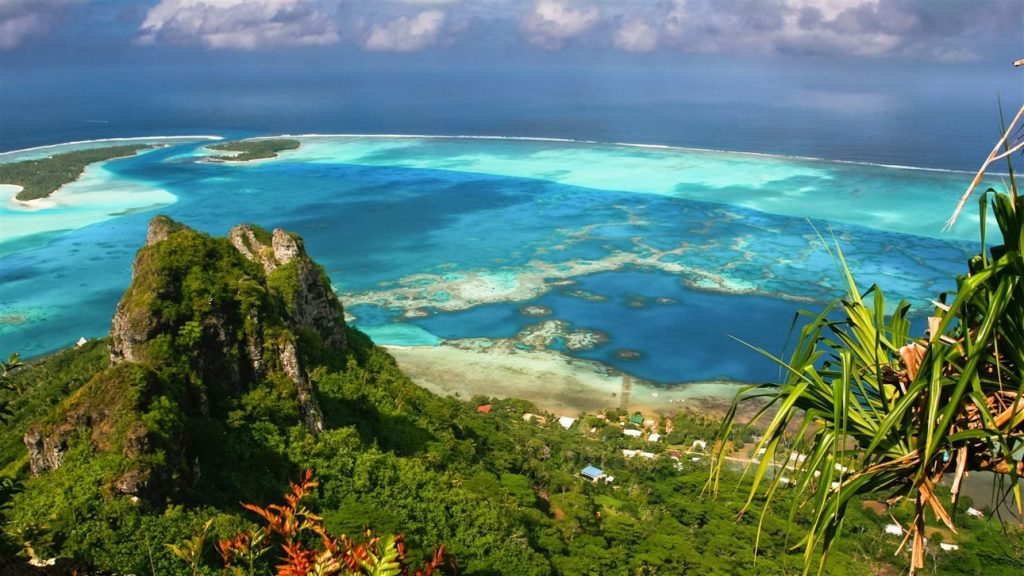 21. World Conservation Congress Considers Motion to Protect at Least 30% of Global Ocean
Members of the International Union for Conservation of Nature (IUCN) will meet at the 2021 World Conservation Congress in Marseille, France, to consider an important motion that calls for protecting and sustainably managing at least 30% of Earth's terrestrial and ocean ecosystems. The motion also urges governments to focus on the quality of protections and to prioritize key areas for biodiversity while recognizing the important role that Indigenous peoples and local communities play in conserving Earth's remaining wild spaces. The motion builds on a 2016 resolution that called on IUCN members to protect marine habitats, and reflects growing agreement on the need to protect at least 30% of marine habitats by 2030. Its successful passage at the World Conservation Congress could facilitate the adoption of more ambitious, science-based policies to protect nature across the globe and catalyze protections in national and international waters.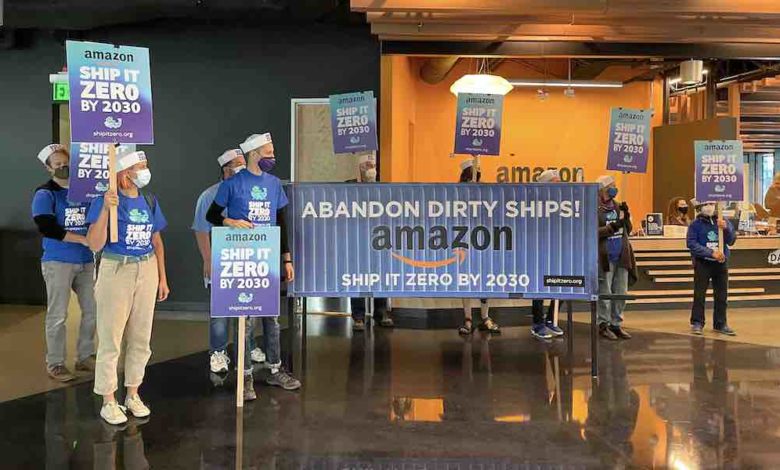 22. Climate Activists Call Out Companies' Cargo Ship Pollution
Climate activists with the Ship It Zero coalition are demanding that retail giant Amazon, as well as Target, IKEA, and Walmart, transition to zero-emissions cargo shipping vessels by 2030. A study released in July by Stand.earth and Pacific Environment was the first report to quantify the environmental and public health impacts from some of the biggest American retailers' reliance on overseas manufacturing and fossil-fuelled, transoceanic shipping. By cross referencing a comprehensive set of cargo manifests with a dataset on individual ship emissions, researchers estimated the pollution associated with each unit of cargo on shipping routes heading to the United States, and, for the first time, assigned those emissions to retail companies. Walmart topped the list, responsible for more pollution than a coal-fired power plant emits in a year. Target, IKEA, Amazon, and eleven other companies were also investigated.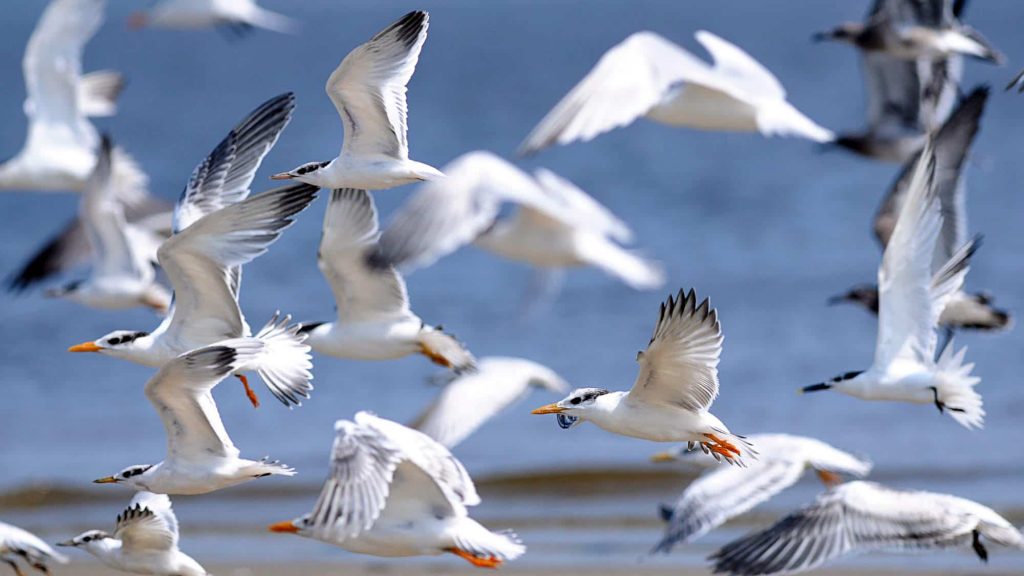 23. Increasing Plastic in Seabirds' Nests Highlights Worsening Ocean Pollution
Scientists studying seabirds have developed a new technique of measuring how much human-made waste is turning up in their nests. The technique works by using image processing software to superimpose a grid onto a photograph of the nests. Then the computer counts the number of cells with and without plastic debris. A research team led by scientists at the Natural History Museum in London studied northern gannets – the United Kingdom's largest seabird species – in order to develop the new indicator of the deteriorating health of the seas. As plastic debris becomes increasingly common in nests, the ability to keep records of this changing trend could become an important new means of studying human impacts on the world, the scientists said. The method is easily adaptable and could therefore be applied to other seabird species and terrestrial birds that incorporate plastic in their nests.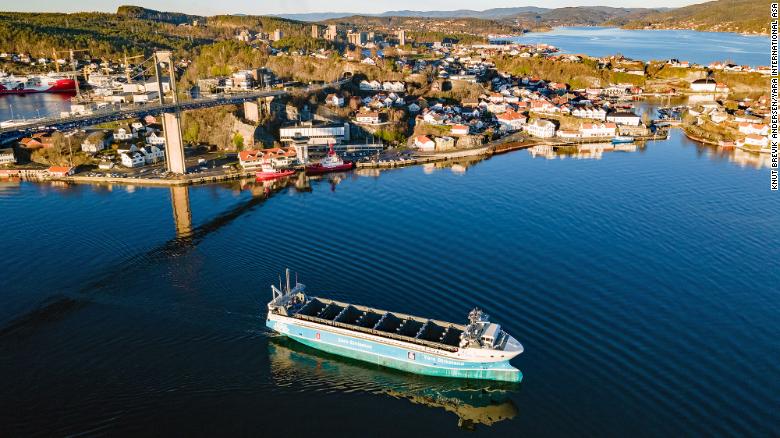 24. World's First Crewless, Zero Emissions Cargo Ship Will Set Sail in Norway
A Norwegian company has created the world's first zero-emission, autonomous cargo ship. The ship is slated to make its first journey before 2022, with a reduced crew to test the autonomous systems. Eventually, all movements will be monitored from three onshore data control centers. Capable of carrying 103 containers with a top speed of 13 knots, it will use a 7 MWh battery, with "about a thousand times the capacity of one electrical car," according to plant manager Jon Sletten. Although an autonomous ferry launched in Finland in 2018, it is the first fully electric container ship. Developed by chemical company Yara International, the Yara Birkeland was designed to reduce emissions of nitrogen oxides and carbon dioxide, as well as move freight away from roads to the sea. The shipping industry currently accounts for 2.5-3% of global greenhouse gases emissions.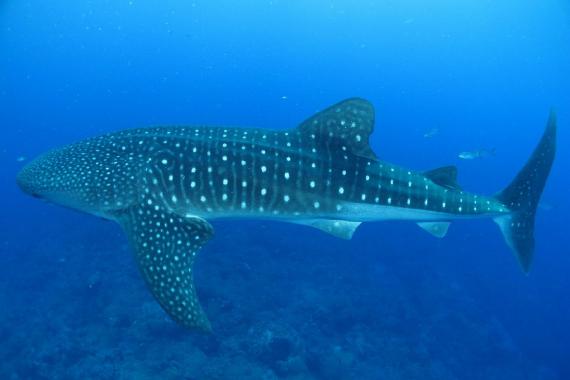 25. Divers Monitor Whale Shark in Red Sea
A number of divers are monitoring a rare whale shark, known as Bahloul, near Sharm al-Naga in the Red Sea. Preservation societies are urging all divers to maintain a distance of at least three meters in front of it and four meters behind it to avoid injury. Marine specialists said that the repeated appearance of the whale shark in the Red Sea is a rare and unique event, and that not harming or chasing it will encourage it to stay. In 2018, a whale shark appeared several times in different parts of the Red Sea. The shark likely arrived from the Indian Ocean. Marine biologists believe the appearance demonstrates the success of efforts to protect the Red Sea's environment, which led the whale shark to settle in the area. Hunting whale sharks is banned in Egypt, since the species is endangered.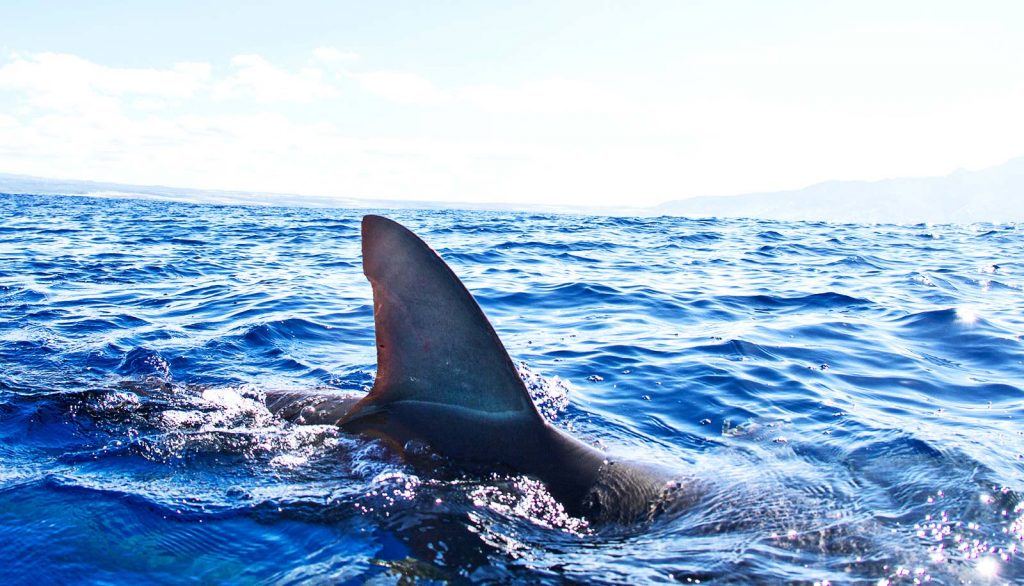 26. Canadian Company Fined for Illegally Importing Shark Fins
S L Dried Seafood Co. Ltd. will pay $60,000 after pleading guilty in an Ontario, Canada court to unlawfully importing protected shark species without a permit. Doing so is against Canadian laws on International and Interprovincial Trade. The fine will be directed to the Government of Canada's Environmental Damages Fund to support projects that benefit the natural environment. The charges stem from May 2018, when Wildlife Enforcement Officers inspected an incoming shipment of shark products at the Canada Border Services Agency Container Examination Facility. The shipment was destined for S L Dried Seafood Co. Ltd. During the inspection, Wildlife Officers identified a box of 29 shark fins and 13 bags of assorted shark fin cartilage fragments. Subsequent DNA testing identified a number of different shark species, including fins or fin cartilage from two different protected shark species: silky shark and scalloped hammerhead shark.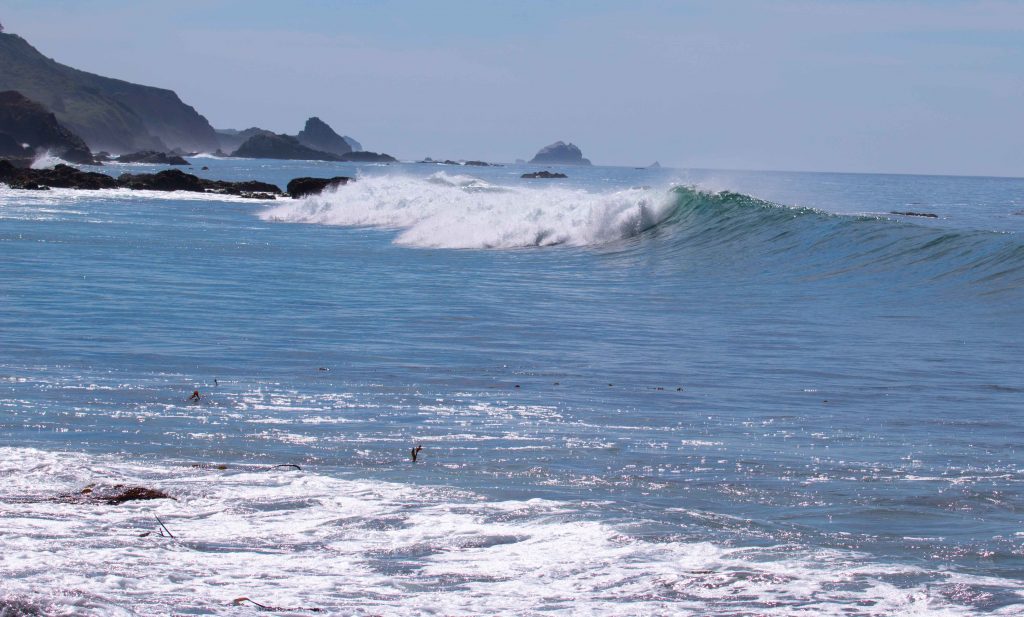 27. Senators, Representatives Call to Advance Chumash Marine Sanctuary Nomination
Senators Dianne Feinstein, Alex Padilla, and Representative Salud Carbajal led members of the California congressional delegation in calling to advance the nomination of the proposed Chumash Heritage National Marine Sanctuary (CHNMS). The designation proposal is the next step in the process to protect the diverse marine resources off the Central Coast of California. "The waters are some of the most biologically diverse and ecologically productive regions in the world. This spectacular marine environment includes feeding grounds for numerous species of whales and dolphins, sea otter populations, kelp forests, and is home to vital commercial and recreational fisheries. Designating this area as a marine sanctuary would ensure we continue to be good stewards of these natural resources, while maintaining sustainable access for commercial and recreational fishing," the delegation wrote in a letter. The CHNMS has been on the sanctuary nomination list since 2015.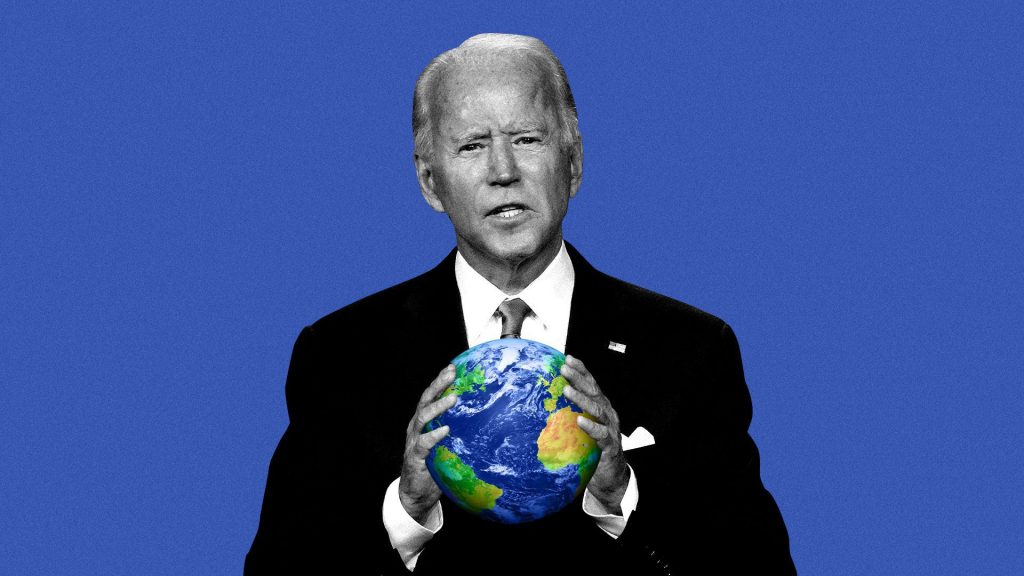 28. In Climate Reversal, President Okays New Oil and Gas Mega Auction
The White House has announced plans to open more than 80 million acres in the Gulf of Mexico for oil and gas exploration after a court ruled against the administration's pause in leasing. The decision represents a significant step back for the administration's ambitious climate agenda and was quickly challenged by a coalition of environmental groups. "In the aftermath of Hurricane Ida, it is clear that we need to be doing everything we can to transition away from fossil fuels to reduce the impacts of climate change such as stronger, more frequent hurricanes," said Healthy Gulf's executive director Cynthia Sarthou. At the beginning of his administration, the president announced a moratorium on new drilling from federal land pending a review, but a Louisiana judge ruled that the administration required approval from Congress for its pause.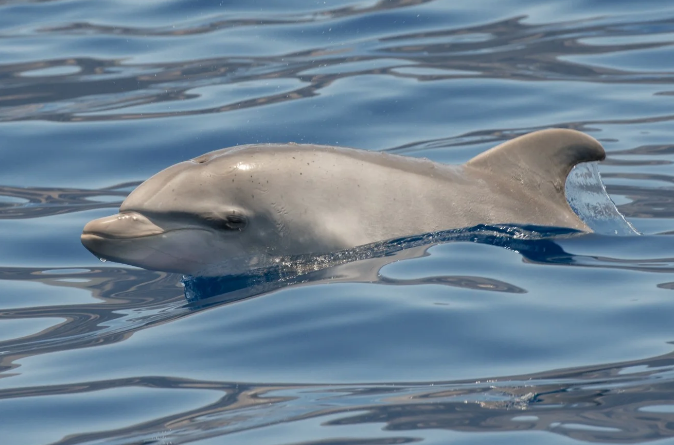 29. Lost Swimmer Saved by Rescuers With the Help of Dolphins
A swimmer missing off the coast of Ireland was rescued thanks to a pod of dolphins. Crews began searching for the swimmer when clothes were found on Castlegregory Beach but no one was in the water. Rescue teams patrolled the waters for 12 hours until the crew's attention was drawn to a group of bottlenose dolphins swimming nearby. When rescuers took a closer look, they realized the swimmer was in the water among the animals. "At 20:30, the volunteer lifeboat crew with Fenit Royal National Lifeboat Institution (RNLI) spotted a pod of dolphins and a head above the water about two-and-a-half miles off Castlegregory beach," the RNLI told BBC. The swimmer was conscious and immediately transported to hospital. Local conservation groups confirmed the animals were bottlenose dolphins that feed in Scotland's Moray Firth and have been in the region since 2019.