Ocean Week in Review – Sept 24, 2021: Greenpeace Calls on Taiwan to Draft Ocean Protecting Legislation, Ocean Photography Competition Highlights Wonders and Issues, 3D Printing Could Help Save Hong Kong's Coral, and More…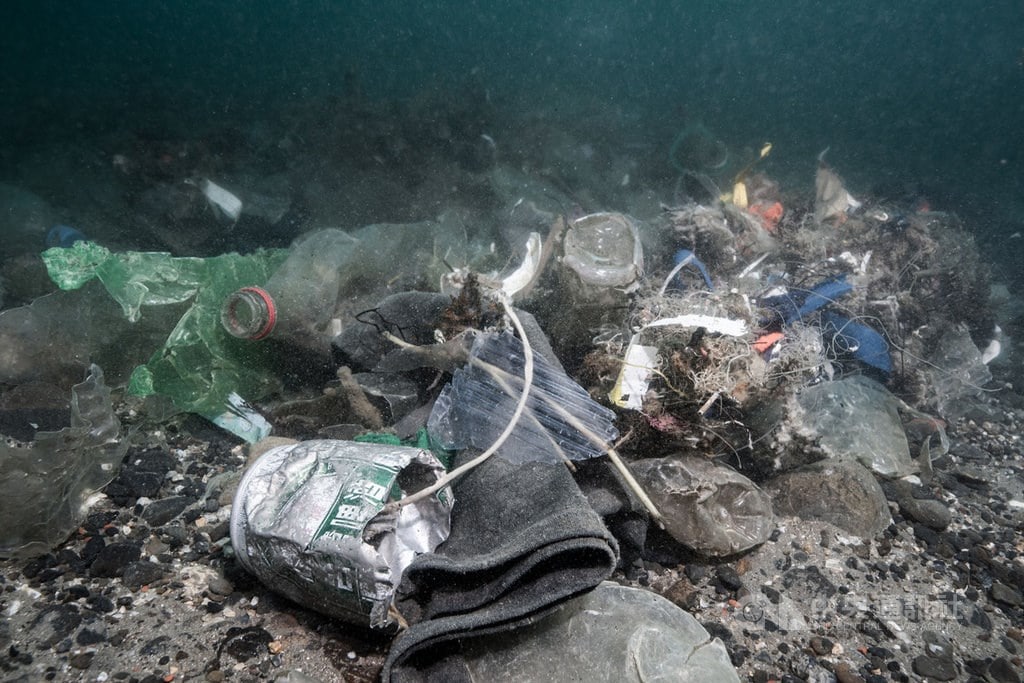 1. Greenpeace Calls on Taiwan to Draft Legislation to Protect Ocean
The international environmental organization Greenpeace has called on Taiwan's government to quickly draft an "ocean conservation act" to ensure marine ecosystems around the island are better protected and preserved before it is too late. Volunteers collected more than 422 kilograms of ocean debris from the waters of a conservation zone in Keelung City during the recent Clean Up the World campaign. Clean Up the World is a not-for-profit, non-government apolitical event that unites communities to protect the environment. The ocean cleanup in Keelung included a conservation zone that is part of a marine protected area. Chung Meng-hsun, a Greenpeace project director, said regulations pertaining to the protection of marine ecology in Taiwan are clearly inadequate. The government needs to draft an "ocean conservation act" to better prevent and manage marine conservation zones so they do not become a dumping ground for ocean litter, Chung said.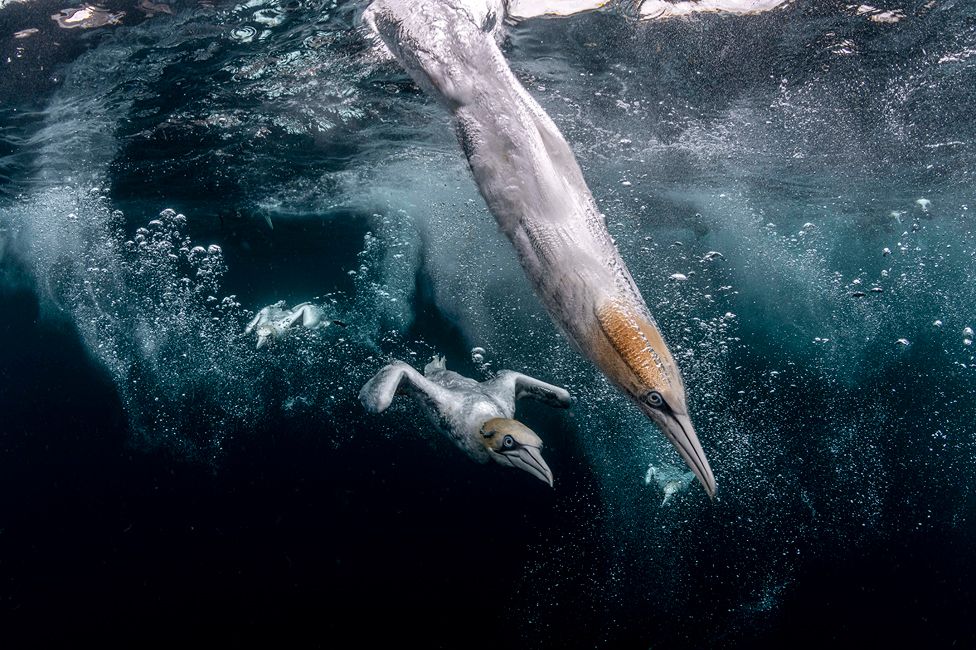 2. Ocean Photography Competition Highlights Wonders and Issues
A stunning image of the endangered green turtle surrounded by glass fish in Ningaloo Reef, Western Australia, has taken the top spot in this year's Ocean Photographer Of The Year Competition. Part of the Ocean Photography awards and organized by Oceanographic Magazine, awarded in eight different categories, the competition highlights earth's wonders while also highlighting the many environmental problems threatening the world's oceans. Other categories in the award include Ocean Conservation Photographer of the Year, Ocean Adventure Photographer of the Year, Collective Portfolio award, Young Ocean Photographer of the Year, the Community Choice Award, and Ocean Exploration Photographer of the Year. A few images, despite not winning, were praised for showcasing the threats faced by the world's marine life. A few examples: an image of a lizardfish trying to eat a cigarette and a seahorse dragging a facemask tangled in its tail.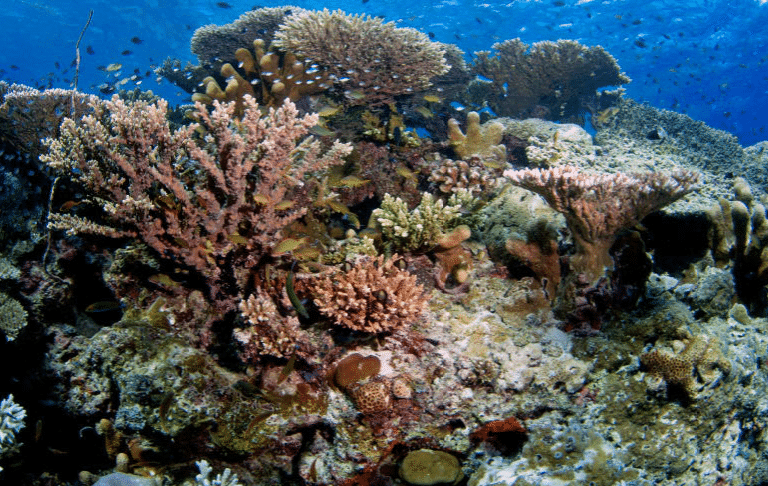 3. 3D Printing Could Help Save Hong Kong's Coral
Hong Kong boasts more hard coral species than the Caribbean, but they are threatened by pollution and urban development. ArchiREEF, a company from Hong Kong University, has a solution: 3D-printed terracotta tiles designed to help corals grow and restore ocean life. Working in Hoi Ha Wan, a protected coastal reserve decimated by coral mining, a team created a new "bottom" for corals to grow on using the university's 3D printing facility. This artificial reef is made from tiles that are roughly two feet wide, and mimic the natural shape of platygyra, or "brain coral." The team attaches baby corals to the tile with non-toxic glue. The shape of the tile helps the corals grow upwards, attracting marine life that build their homes in the reefs. Hong Kong needs more data on the efficacy before 3D printing can be scaled in a meaningful way, however.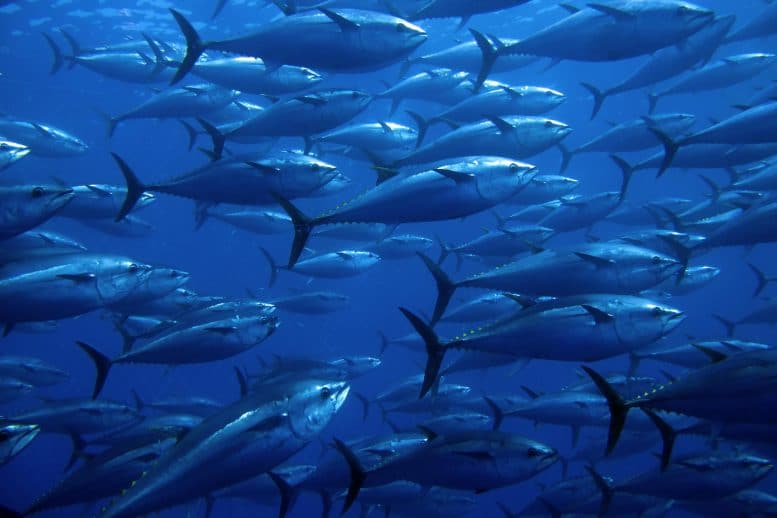 4. Bluefin Tuna Reveal Global Patterns of Mercury Pollution in the World's Oceans
Bluefin tuna, a long-lived migratory species that accumulates mercury as it ages, is a global barometer of the heavy metal and the risk posed to ocean life and human health, according to a new study. Bluefin tuna have high concentrations of neurotoxic methylmercury, a form that biomagnifies in aquatic food webs, resulting in neurotoxic concentrations that often exceed safe levels for human consumption. The researchers found that mercury accumulation rates in bluefin tuna are highest in the Mediterranean and decrease in the north Pacific Ocean, Indian Ocean, and north Atlantic Ocean. Moreover, mercury accumulation rates increase in proportion to the concentrations of methylmercury in regional seawater and zooplankton, linking methylmercury accumulation in bluefin tuna to methylmercury bioavailability at the base of each sub-basin's food web. Mercury accumulation rates in bluefin tuna reflect natural and human sources and global circulation of deep-ocean currents.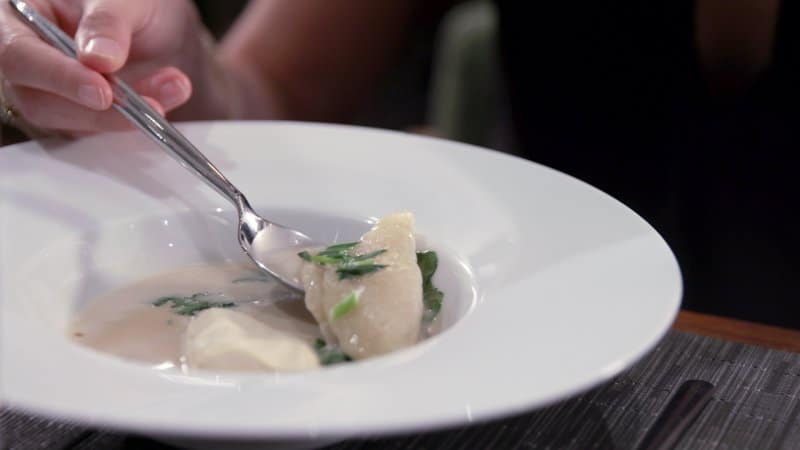 5. Lab-Grown Fish Maw Could Help Save Our Oceans
Lab-grown fish could help address one major problem facing oceans: overfishing. Avant Meats has created cultivated fish delicacies, like fish maw, focusing on dishes that are particularly important in Asia. Fish maw, sometimes referred to as the swim bladder, is an organ that helps a fish control its buoyancy. It's considered one of the "four treasures" of Chinese cuisine. To make the delicacy, Avant Meats took cells from a real fish, fed them nutrients and incubated them until they began to replicate. Some of those cells were then placed on scaffolding—plant-based materials that give the cells shape as they grow. One of the biggest challenges facing cell-based companies is that the meat is expensive to produce. "The key is: Can you produce enough fish from cellular production that you displace wild capture or traditional or conventional farmed fish?" Arlin Wasserman, sustainable food consultant, said.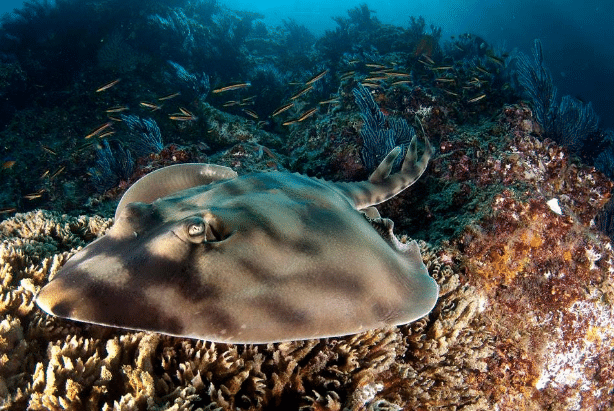 6. Extinction Looms for Sharks and Relatives
A study in Current Biology says one third of the world's Chondrichthyan fishes – sharks, rays, and chimaeras – are threatened with extinction, according to the International Union for Conservation of Nature Red List criteria. Less than half of all species (44.1%) are of low conservation concern ("Least Concern"). Professor Nicholas Dulvy said, "The widespread depletion of these fishes jeopardizes the health of entire ocean ecosystems and food security for many nations around the globe." These animals are vital to the marine food web and to many coastal economies. Their extinction leads to ocean imbalance and squanders opportunities for sustainable fishing, tourism, and food security over the long term. Researchers found overfishing is largely to blame for the peril facing the fish. Another finding: rays are the most threatened of the three chondrichthyan groups, with 41% of the 611 assessed species labelled as 'threatened.'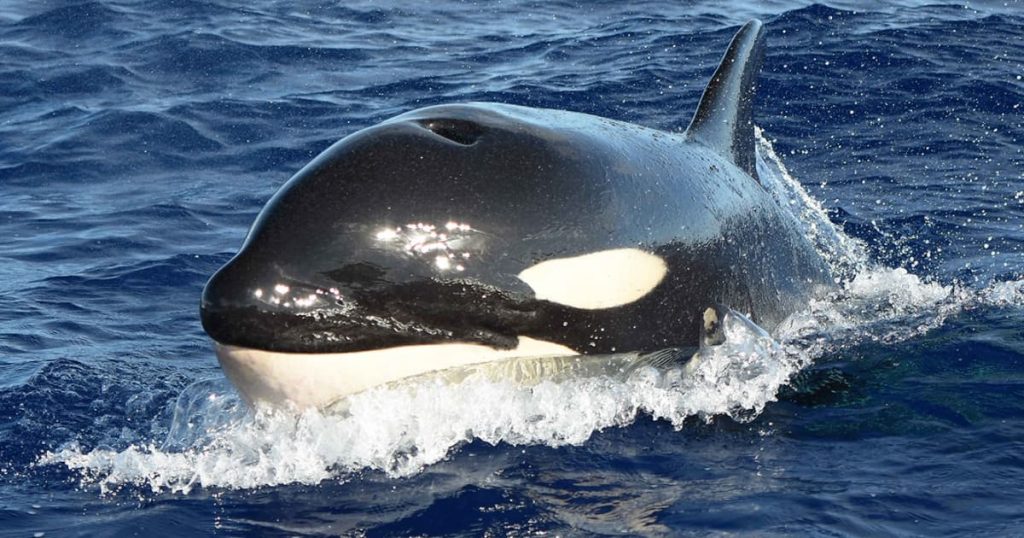 7. Pregnancies in Endangered Killer Whales Prompt Boating Regulations
Three endangered killer whales who are part of a community affected by miscarriages have become pregnant, prompting regulations to help them successfully carry to full term. The Washington Department of Fish and Wildlife has asked that recreational boaters follow Be Whale Wise regulations and give the whales extra space. Adherence to these rules is important because of the number of failed pregnancies in the Southern Resident killer whales, which are found in the waters off northeastern North America. Boaters must stay 300 yards away from whales from the sides and at least 400 yards in front or behind. The measures consider the direct safety of the whales and aim to ensure that food supplies are not disrupted. This is particularly important for pregnant whales, whose food requirements increase by 25% in the final month of pregnancy. Today there are only 74 Southern Resident killer whales.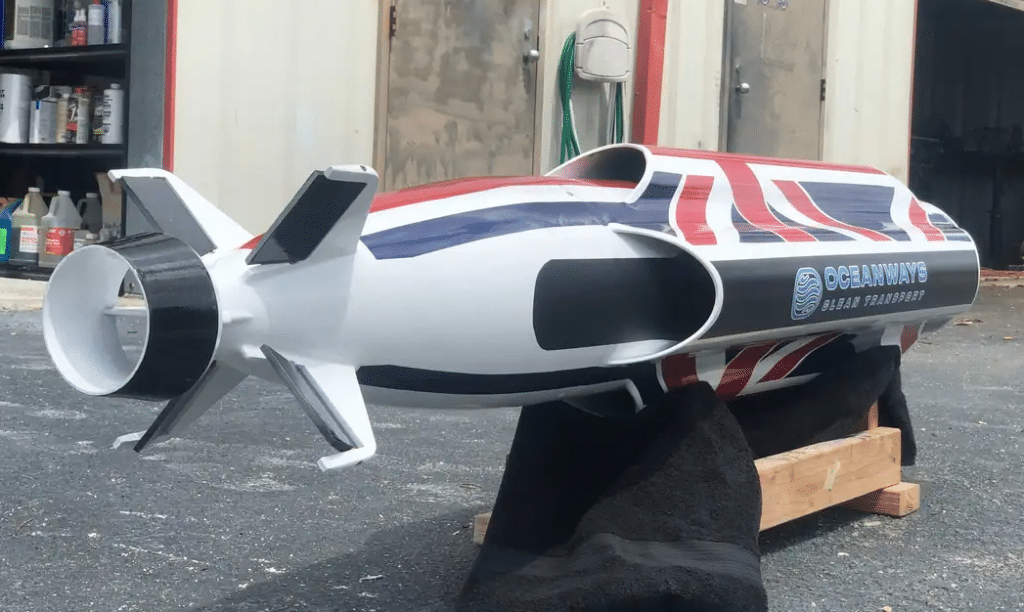 8. Indian-Origin Founder Creates System to Clean Ocean Pollution
A hydrogen-powered submarine system is among the winners of the United Kingdom's Clean Maritime Demonstration Competition. The sub was developed by a company led by Indian-origin CEO Dhruv Boruah. Oceanways won backing from the government-funded research and development drive with its fully-automated net positive submarine fleet, powered entirely on green hydrogen. The fleet could help cleanse the oceans by collecting microplastics on its pilot route between Glasgow and Belfast. The fleet could secure significant emission savings of 27 tonnes of CO2 emissions in the first year of operation, with an overall mission to reduce 300 million tonnes of CO2 as the fleet grows. The green submarines are expected to be in use across British waters by 2026 and help address freight traffic challenges, including shortage of drivers. Oceanways says it will be servicing short point to point routes with fast, zero emission delivery.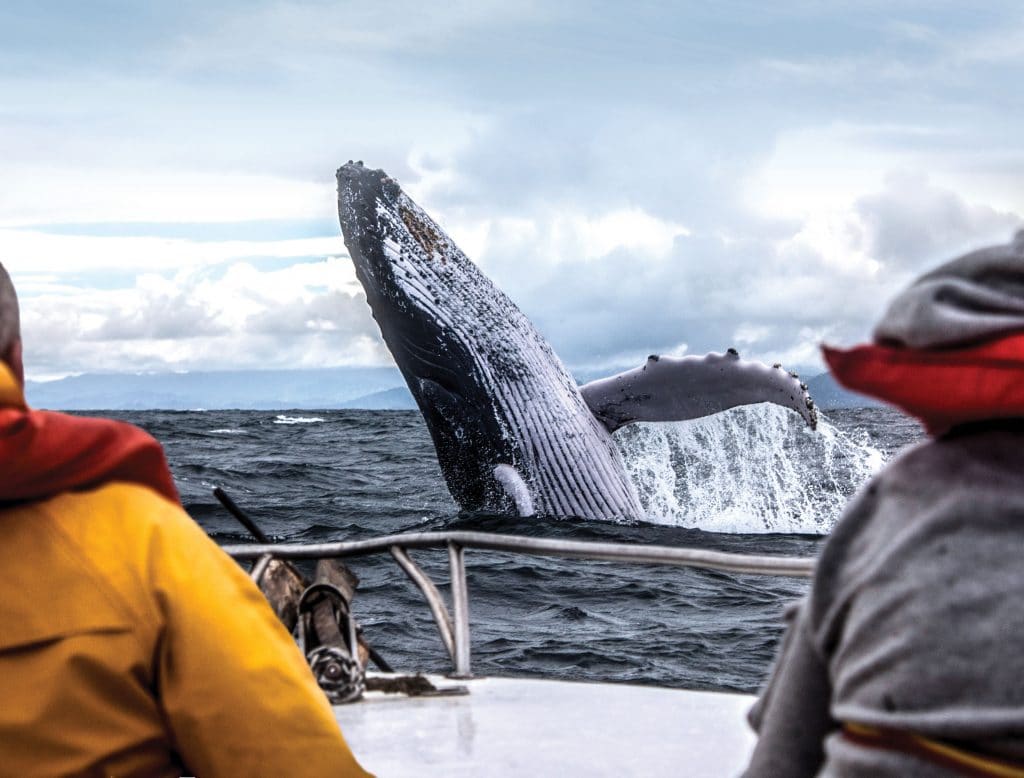 9. Why Canada Is Making It Harder to Watch Whales
The tourism industry has new challenges since Canada introduced stricter regulations to protect marine wildlife in 2018. The regulations limit human interactions with whales, many of which are critically endangered due to rising ocean temperatures, food supply shortages, and increased water traffic. It's now illegal to disturb marine mammals; such actions include swimming and interacting with them. All ship operators must reduce speed, noise, and fishing whenever whales are nearby. Other protections include the suspension of some commercial and recreational fishing and the creation of new whale sanctuaries. But staying away has consequences, too. Whale watching operators help advise scientists on whale locations and health, and whale watching boats give visual cues to other boaters that whales are present, which improves boater behavior. Tourism also plays a part in conserving and protecting wildlife and habitats. Some companies are negotiating with the government for exemptions.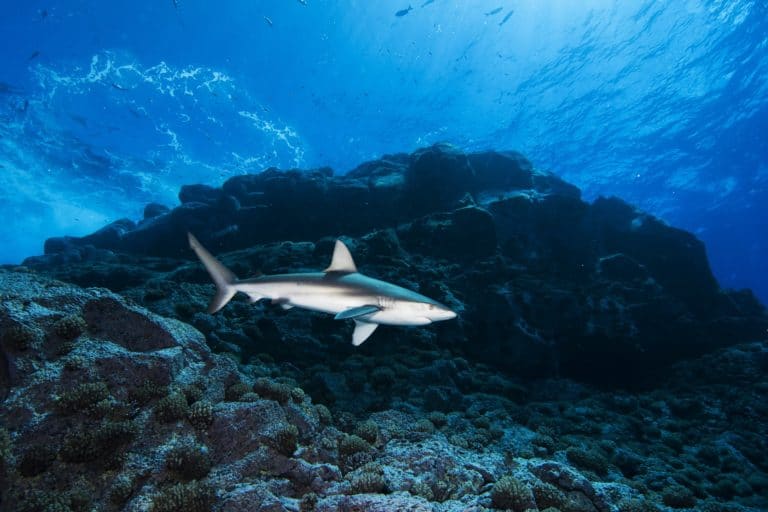 10. Marine Experts Flag New Peru Marine Reserve that Allows Industrial Fishing
Experts say the establishment of a new marine protected area (MPA) off Peru that allows large-scale fishing and the capture of deep-sea cod will damage the biodiversity inside the reserve. Nazca Ridge National Reserve is the first fully protected MPA in Peru. It covers part of a submarine mountain range off the coasts of Peru and Chile, where scientists have recorded 1,116 marine species, 30 of them globally threatened. However, the decree establishing the reserve authorizes both industrial and deep-sea cod fishing within the protected area. Experts worry fishing will damage slow-growing coldwater coral, and boats could collide with blue whales, who use the area to rest. Industrial fishing isn't allowed in any other Peruvian marine reserve, but the Ministry of the Environment said Nazca Ridge National Reserve is not a national park like the Galápagos Islands in Ecuador, which enjoys fully protected status.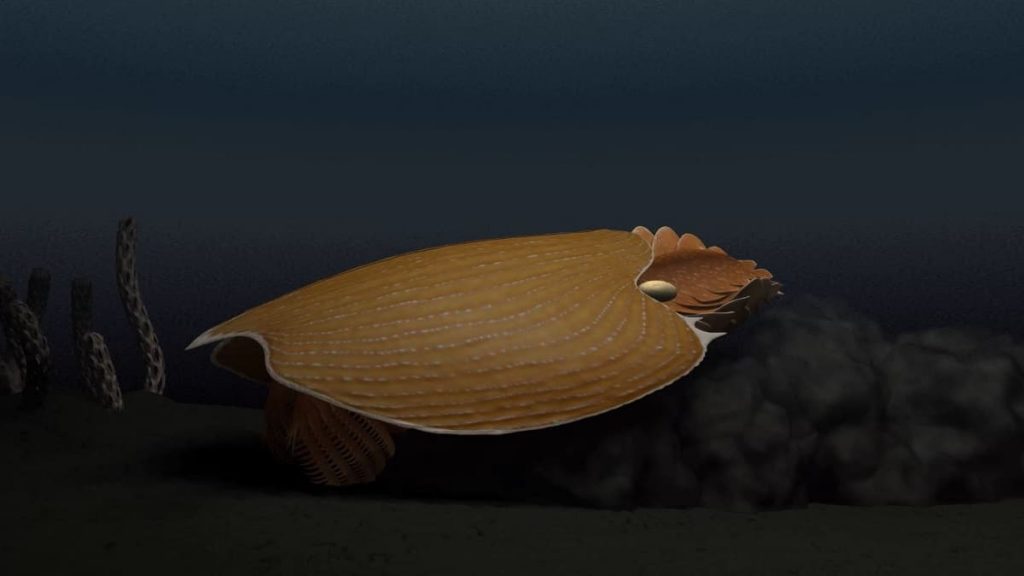 11. Giant "Swimming Head" from Cambrian Period Discovered
In the Canadian Rockies, researchers have found fossil fragments of an oddly-shaped sea animal, Titanokorys gainesi, whose head took up almost half of its body. It roamed ocean floors 500 million years ago. At roughly 1.6 feet, it was one of the largest animals of the Cambrian period, when other sea creatures were just a few inches long. The animal had alien-like characteristics: a pineapple sliced shaped mouth, claws, and large eyes. But what stands out is its "swimming head," which looks like a dome with spikes. The Titanokorys gainesi most likely used its huge, spiky head to dig through the seafloor and capture prey with its claws. "The head is so long relative to the body that these animals are really little more than swimming heads," co-author Joe Moysiuk, a doctoral student of ecology and evolutionary biology at the University of Toronto, said.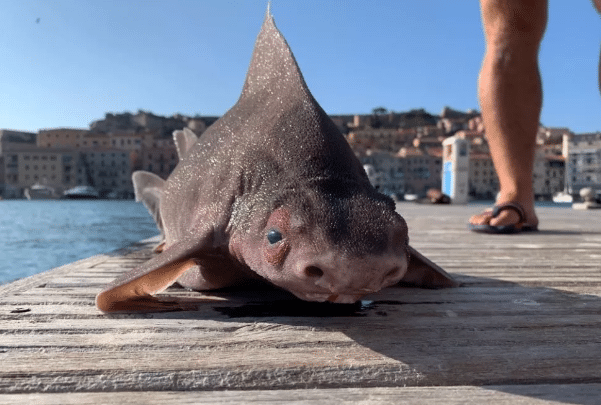 12. Unusual Pig-Faced Shark Found Dead in the Mediterranean
Naval officers in Elba (an Italian island in the Mediterranean Sea) recently pulled a dead roughshark, sometimes known as a "pig fish," from the water and posted pictures on Facebook, creating a stir. The shark's flat head, wide-set eyes and blunt, pinkish snout coupled with the grunt it utters when pulled from the water give the shark its nickname. The sharks are plentiful in the Mediterranean, where their spiny dorsal fins and relatively large bodies make them vulnerable to fishing operations. Because of this, angular roughshark populations have been in decline for decades. The shark also lives throughout the East Atlantic Ocean, from Norway to South Africa. They have been spotted between 200 and 2,200 feet (60 to 670 meters) below the ocean's surface, and they usually grow to be about 3.3 feet (1 m) in length.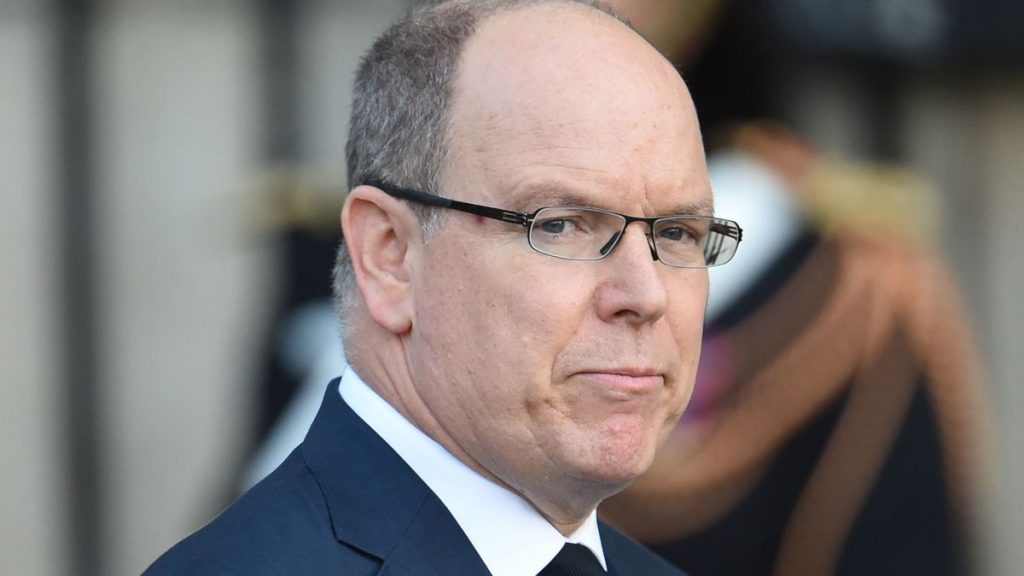 13. Prince Albert II Discusses Monaco's Progress on Paris Goals, Ocean Concerns
H.S.H. Prince Albert II of Monaco is one of the world's leading philanthropists dedicated to ocean conservation and sustainability. Over the last 15 years, the Prince Albert II of Monaco Foundation has invested nearly $99 million to fund almost 700 projects that focus on limiting the effects of climate change, promoting renewable energies, preserving biodiversity, managing water resources and combating desertification. In a recent conversation with the Washington Post, Prince Albert discussed Monaco's clean energy and clean transport, as well as its wastewater treatment and noted that the principality is on track to meet its targets set after the Paris Climate Agreement. He emphasized the need to limit greenhouse gas emissions and the dangers of overfishing, and concluded by saying he wants his children to know that he did all he could to preserve beautiful, pristine places around the world for them.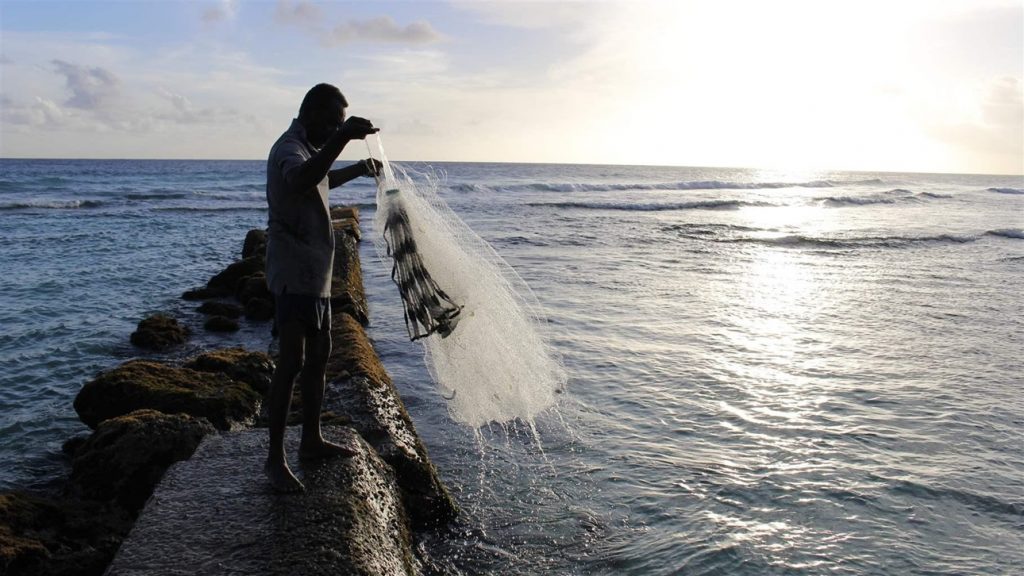 14. Barbados Seeks to Lead in Protecting Coastal Waters and the High Seas
Despite its relatively small size, the Caribbean island nation of Barbados boasts an expansive exclusive economic zone (EEZ) 424 times its territory. Island leaders see marine protections as vital to implement a sustainable blue economy model. Since his appointment, Minister of Maritime Affairs and the Blue Economy Kirk Humphrey has positioned Barbados as a regional and global leader in ocean protection. With the support of The Nature Conservancy, Barbados is developing a marine spatial plan for its entire EEZ. Embedded in the plan is the agreement to establish conservation zones. Though the specific percentages still need to be worked out, the aspiration goal of 30% of the EEZ has already been included. In addition, Barbados is co-chair, along with the Republic of Seychelles, for the Action Group of the Commonwealth Blue Charter on marine protected areas, reflecting its commitment to managing its ocean space sustainably.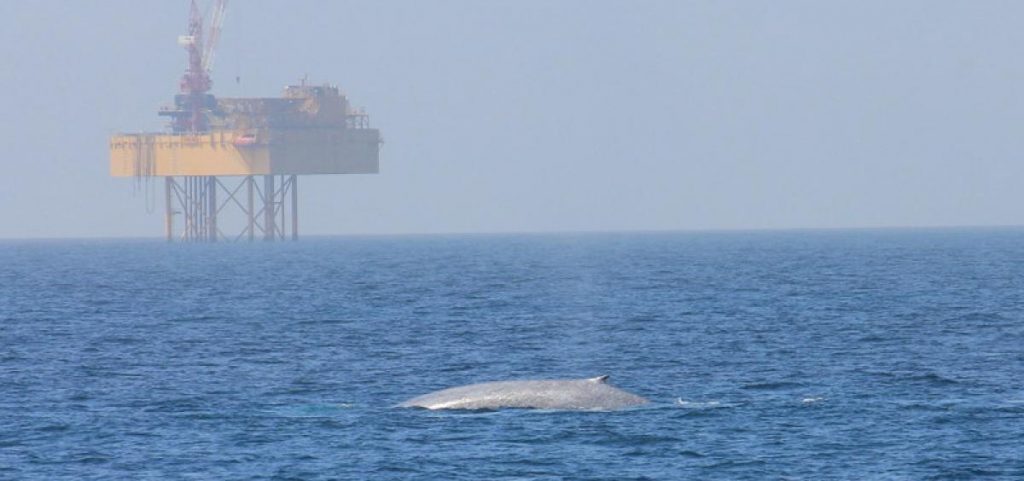 15. Forecasting Tool Enables Conservation of New Zealand Blue Whales
Researchers have developed a method for forecasting where a distinct population of New Zealand blue whales is most likely to occur up to three weeks in advance. This ability is a significant advance in conservation management for a species whose habitat overlaps with a wide range of commercial activities, including oil and gas exploration and extraction, vessel traffic, fisheries and possible seabed mining. Study co-author Leigh Torres said, "Managers can make proactive, rather than reactive, decisions, which lessens the burden on policymakers and commercial users." Because the blue whales' foraging ground overlaps with industry, some kind of management was necessary. "But the whales aren't always in the same places as commercial activities or at the same time. The more we can understand about how the whales distribute themselves, the more we can inform management about where and when blue whale habitat is occurring," Torres said.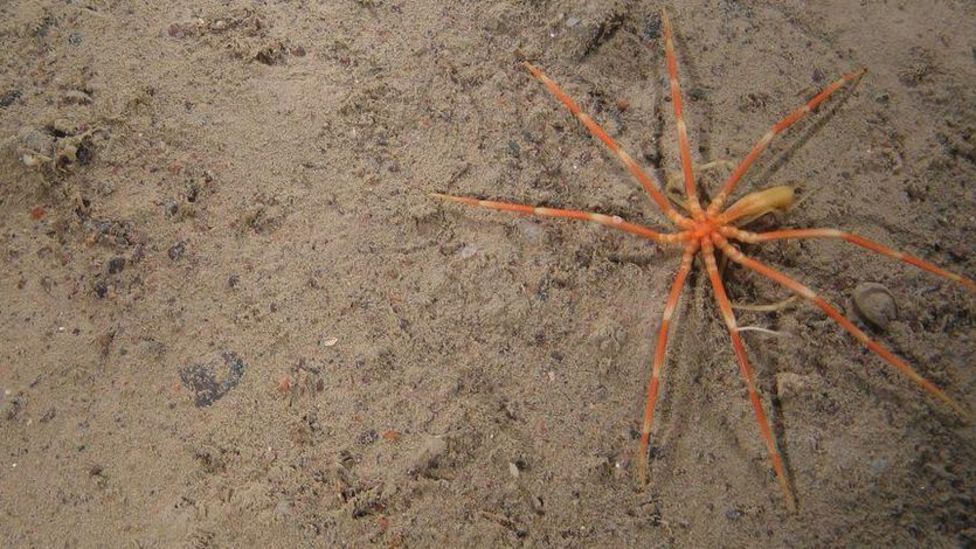 16. Scientists Find Deep Sea Marine Spider Haven
A rare marine habitat off Scotland is an important area for large sea spiders. Scientists examined the Faroe-Shetland Sponge Belt Nature Conservation Marine Protected Area, which lies west of the Shetland Islands. The Joint Nature Conservation Committee and Marine Scotland carried out the research as part of their work monitoring the condition of marine protected areas (MPAs). Five different water masses meet in the area, bringing nutrients that help deep-living cold water species to thrive, including sponges, worms and long-lived molluscs called ocean quahog. Sea spiders with a leg span of up to 40cm were spotted at about 1,000m below the surface of the sea. The seabed in the MPA has interesting geology, with rocks deposited by icebergs during the last Ice Age, and a region containing what are called the Pilot Whale Diapirs – 70m (230ft) high mounds of sediment.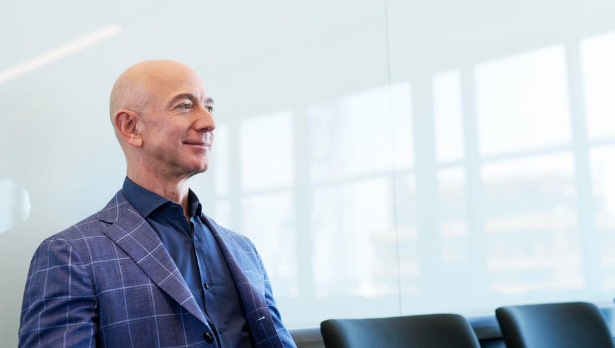 17. Bezos Pledges to Spend $1 Billion on Land and Ocean Conservation
Amazon founder Jeff Bezos — whom Forbes lists as the wealthiest person on Earth — has announced that his Earth Fund will spend $1 billion on land and ocean conservation over the next decade. Part of a commitment to spend $10 billion on climate change, the spending is meant to create, expand, manage, and monitor protected and conserved areas. The fund will spend on "areas that are important for biodiversity and carbon stocks," including the Andes in South America, the Congo Basin and the Pacific Ocean. In late 2020, Bezos announced $791 million in donations to 16 climate-focused charities, including the World Wildlife Fund, which pledged to spend its grant on forest protection, mangrove restoration, and other projects. Amazon — which has pledged to become carbon neutral by 2040 — has faced pressure to cut emissions, particularly from the massive delivery network.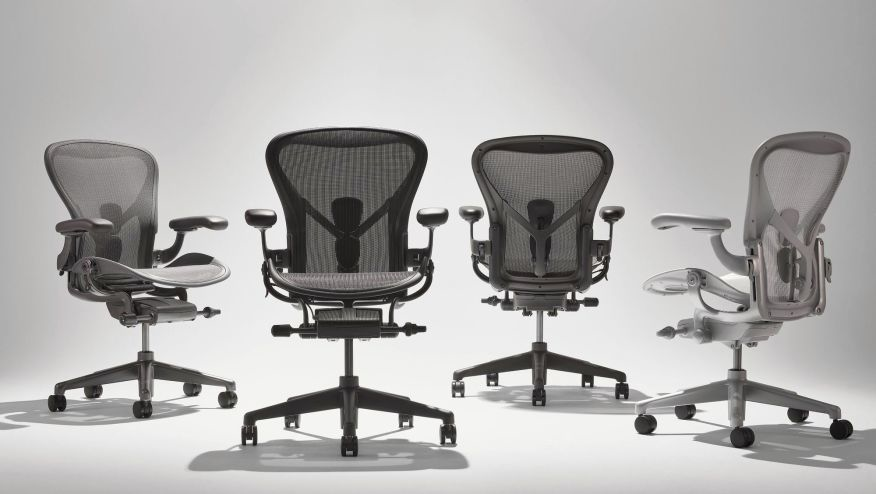 18. Herman Miller Aeron Chair to Upcycle Plastic Waste, Keep It From Ocean
Herman Miller has announced that all Aeron Chairs will contain ocean-bound plastic, including a new color, Onyx Ultra Matte, which contains up to 2.5 pounds of mismanaged plastic waste found near waterways per chair. These material changes in the Aeron Portfolio are projected to save the ocean from over 150 tons of plastic annually—equal to approximately 15 million single-use plastic water bottles. The updates are part of Herman Miller's membership in NextWave Plastics, its ongoing commitment to sustainability, and long-term goal to increase recycled content to at least 50% including the use of ocean-bound plastic across all material the company uses by 2030. The company is also reducing its footprint by adding ocean-bound plastic to returnable shipping crates that send seating parts to and from suppliers and poly bags used to keep products safe during transit.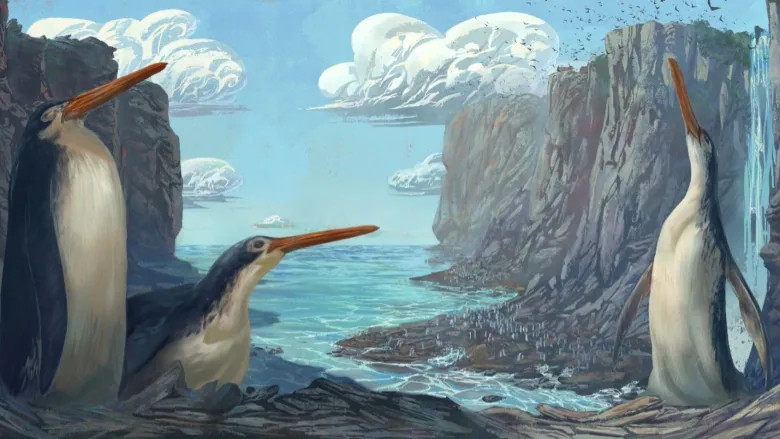 19. Fossil Reveals Giant New Penguin Species Living 27 Million Years Ago
In a study published in the Journal of Vertebrate Paleontology, scientists said that a fossil found by New Zealand school children 15 years ago is from a new species and one of the most complete skeletons of a giant penguin discovered so far. The penguin's scientific name is Kairuku waewaeroa, which means "long legs" in Maori. Based on the fossil, scientists estimate that the penguin would have been around 1.6 metres long from the tip of its beak to its toes. Standing up it was likely about 1.4 metres tall, making it 60% bigger than the emperor penguin, the largest living penguin species today. The giant penguin would have roamed around the northern parts of the island when the sea level was much higher than it is today.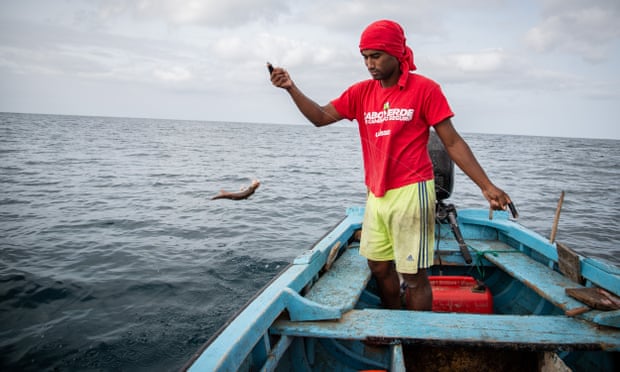 20. Cape Verde's 'Fish Detectives' Try to Keep Extinction at Bay
In Cape Verde, fishermen monitor illegal fishing activity along the coastline of Maio, one of the 10 islands in the archipelago. They are the Guardians of the Sea. "Even if I don't feel like fishing, I will still go out to do my work as a Guardian," says Boaventura Martins. "Because if we keep going at this rate, eventually we will run out of fish." The group was formed by a local organization, the Maio Biodiversity Foundation. When a fisherman spots illegal activity, he records the details, which are added to a database and shared with the authorities. They also track wildlife to help monitor populations of whales, dolphins and turtles. Cape Verde is a biodiversity hotspot, boasting 17 species of whale and dolphin, 60 species of shark and ray, and five species of sea turtle, but just 1% of the marine area is protected.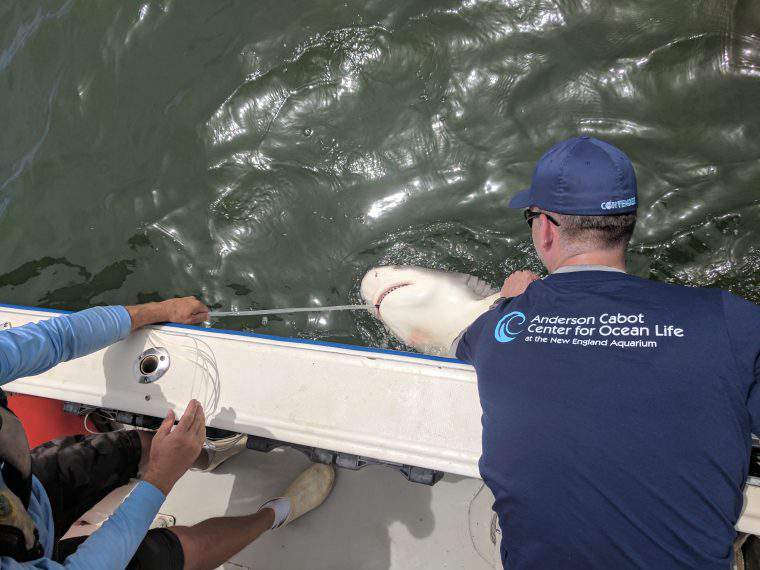 21. Some Shark Species More Likely to Die from Catch and Release
A new landmark study of over 300 sharks found that some species are extremely resilient to the stress of being caught and released in commercial longline fisheries while others are more likely to die. Two biologists researched sharks around Florida near Naples, Madeira Beach and Key West, using accelerometers that sense how sharks swim, tilt, roll and dive. Blacktip and spinner sharks are least likely to survive. From 42% to 71% of these sharks will die even after being released alive. Sandbar and tiger sharks were much more resilient, with only 3% dying after release. The high-intensity, exhaustive swimming exhibited by hooked sharks producing cell damage that can impact behavior and cause death. By the time they're caught, 35% of blacktip are dead and many more will die after release, a mortality of around 62%.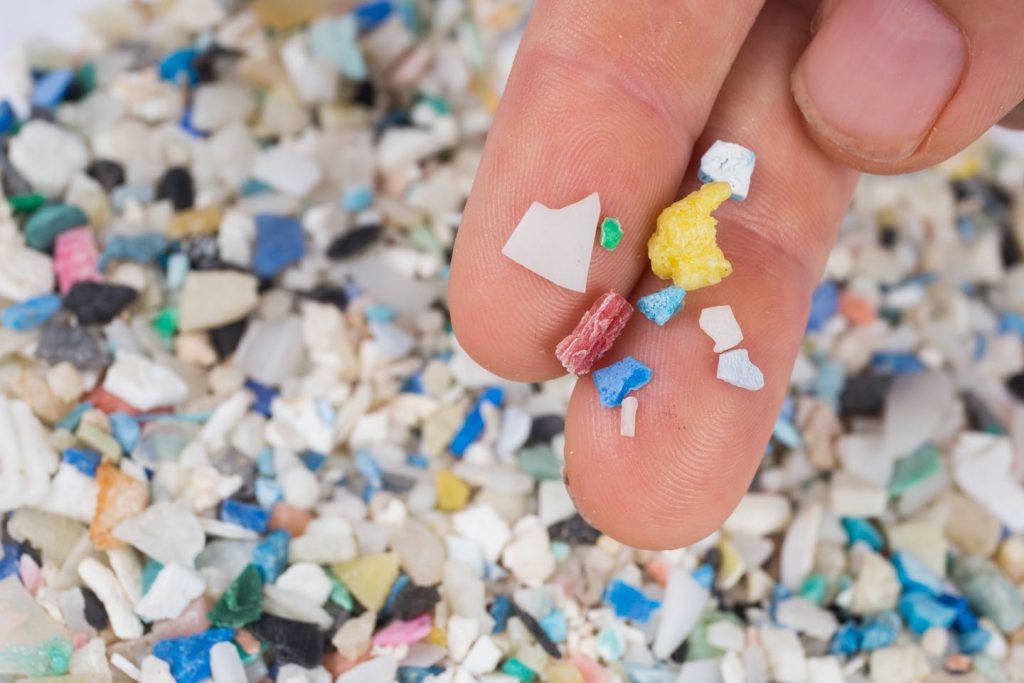 22. Biodegradable Microcapsule Technology Could Solve Microplastics Problem
Greentech startup Calyxia has an answer to humanity's microplastics problem. It has developed what it bills as "environmentally friendly" and "advanced performance" biodegradable microcapsule technology, which it says can reduce the amount of harmful microplastics that human activity puts into the environment — assuming, of course, widespread take-up by manufacturers. The startup has devised a version of its microcapsule technology that can be added to other materials — plastics, coatings, foams etc. — to make them more wear-resistant and therefore limit how much microplastics their use creates through friction. Reducing the generation of microplastics over time by allowing the materials to perform better under friction could have wider benefits too — longer-lasting, harder-wearing components, say, as well as better environmental credentials. The capsules are also fully biodegradable and are consumed by microbes in wastewater treatment facilities so that no plastics end up in the ocean.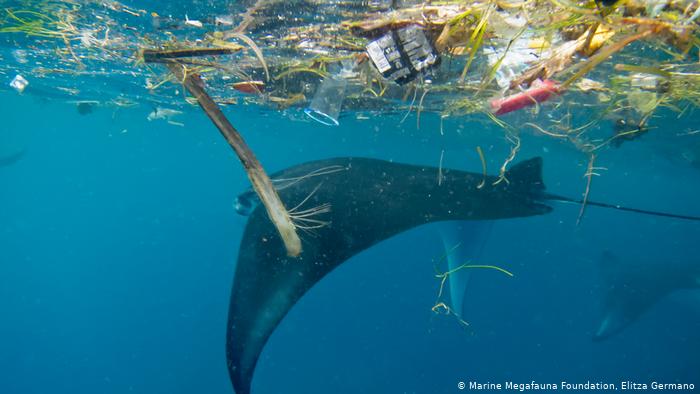 23. ​​European Union-Backed Study Shows Alarming State of Oceans
The state of the world's oceans is worsening, according to an environmental report released by a European Commission-funded marine monitoring service. The report highlighted the speed of change in oceans due to human intervention. The warming of the world's oceans and melting land ice caused sea levels to rise by 2.5 millimeters per year in the Mediterranean. Worldwide, levels are rising up to 3.1 millimeters each year. Warmer waters are causing the populations of some sea-dwelling species to shrink. Sole, European lobster, sea bass and edible crabs are being adversely affected by extreme heat fluctuations in the North Sea. The report found that Arctic sea ice reached its lowest levels in the last two years. Loss of Arctic sea ice could contribute to regional warming, erosion of Arctic coasts and changes in global weather patterns.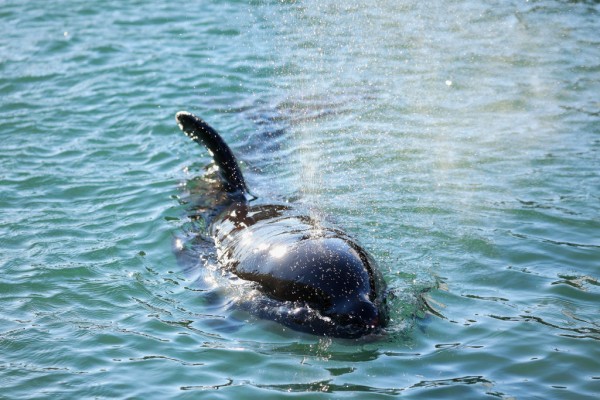 24. ​​Three Pregnant Killer Whales Might Save Species From Brink of Extinction
Through aerial drone monitoring, researchers have discovered three pregnant killer whales, possibly helping the species move away from extinction. One of the researchers, Josh Durban, said: "Last year, we documented a number of other pregnant females, who were not successful in rearing calves. Unfortunately, this is not unusual and we have documented a high rate of reproductive failure over the last decade." Southern orcas have dropped in number over the previous several decades, from more than 90 in the 1970s to 74 now. It's the only endangered killer whale population in the world. Killer whales have a high percentage of miscarriages and infant death, resulting in a poor rate of reproduction. Researchers examine the Orcas with airborne drones that fly about 30 meters above the ocean. It provides researchers with extremely high-resolution images as well as detailed information about killer whales.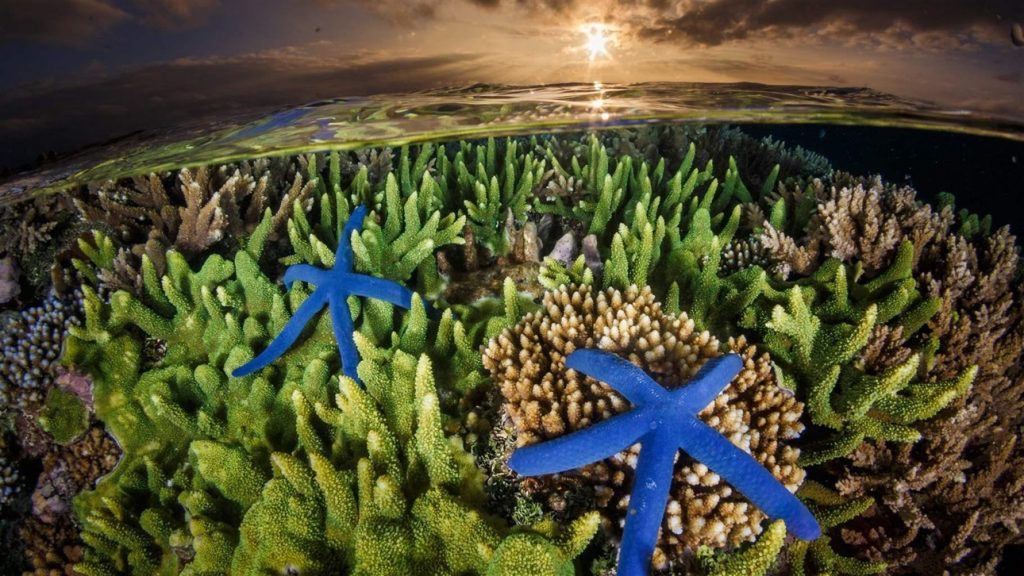 25. 100-Some Countries Call for Protecting at Least 30% of the Ocean by 2030
More than 100 countries have publicly committed to support a goal to protect at least 30% of the global ocean by 2030, often referred to as "30 by 30." The milestone was shared during the high-level "Transformative Action for Nature and People" event during the recent United Nations General Assembly in New York. This announcement shows momentum building toward safeguarding the ocean. The key objectives of the proposed ocean target are to help halt and reverse biodiversity loss and enhance climate change resilience, which in turn should deliver positive outcomes for all people. The goal is one of 21 "action targets" under negotiation for inclusion in the post-2020 Global Biodiversity Framework. The U.N. Convention on Biological Diversity is negotiating the plan, which will detail a new 10-year strategy to put humanity on a path toward "living in harmony with nature."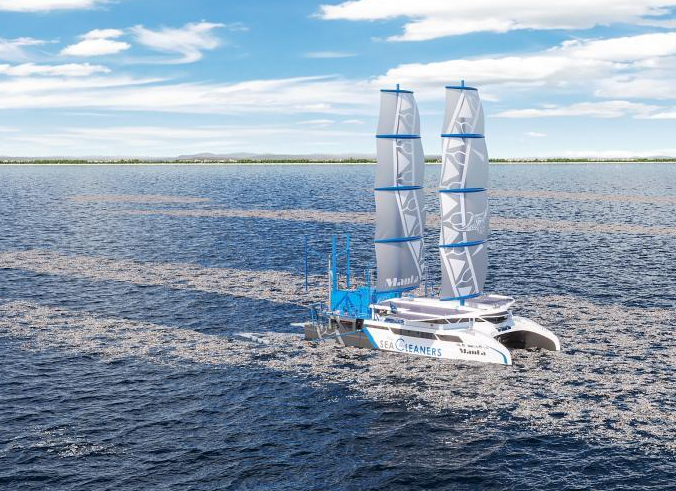 26. Giant Hybrid Sailboat to Battle Ocean Plastics Pollution
A giant hybrid sailboat is the first-of-its-kind catamaran designed to collect, treat and repurpose large numbers of plastic debris floating in polluted waters. The Manta, created by French association The SeaCleaners, is eco-friendly and able to cross the oceans, intervening wherever it's needed. Poised for launch in 2024, the Manta will operate autonomously 75% of the time, without using fossil fuels, and it will be able to extract between 5,000 and 10,000 tons of floating plastic each year. Thanks to a unique combination of collection means, the Manta will be able to collect both floating macro-waste and smaller debris from 10 millimetres upwards and up to one metre deep. The ship will also serve as a cutting-edge scientific laboratory for the observation, analysis and understanding of ocean plastic pollution and as an educational platform open to the public.