Ocean Week in Review – August 27, 2021: Ancestor of Modern Whales Found, Possible First Case of Asexual Reproduction in Smooth-Hound Sharks, UNESCO to Review Australia's Climate Actions in 2022, and More…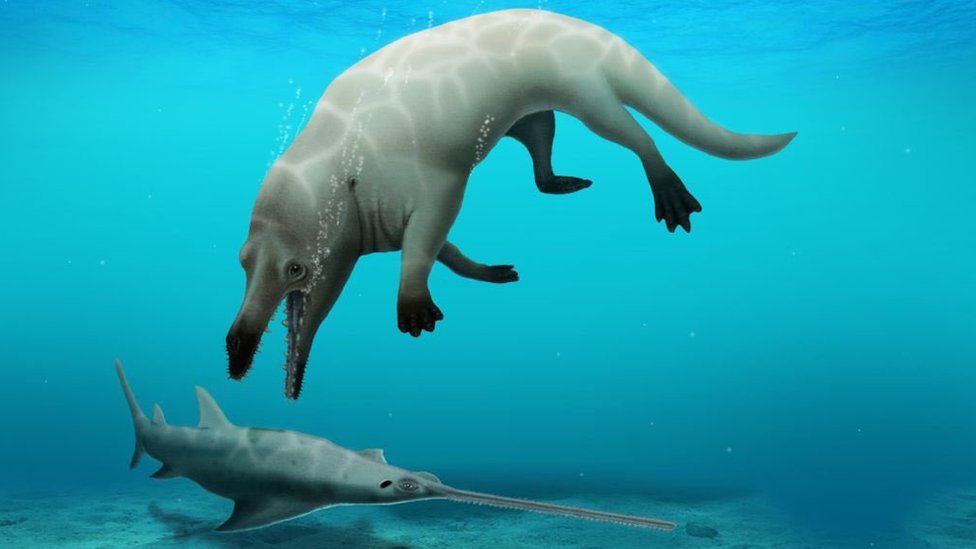 1. Ancestor of Modern Whales Found in Egypt's Western Desert
Phiomicetus anubis is a four-legged whale ancestor that lived around 43 million years ago. Scientists, who found the partial fossil in Egypt's Western Desert, named the animal after the ancient Egyptian god of Anubis, as the skull resembles a jackal. Researchers estimated that the whale ancestor weighed 600kg and measured three metres in length. According to the study, this animal also had strong jaws to catch prey. The study's lead author says that "this is a critical discovery for Egyptian and African Palaeontology," as it is believed to be the earliest type of semi-aquatic whale to be discovered in the continent of Africa. Ancestors of today's whales are thought to have developed from deer-like mammals, over a span of 10 million years. The first whales are hypothesized to have evolved in South Asia, about 50 million years ago.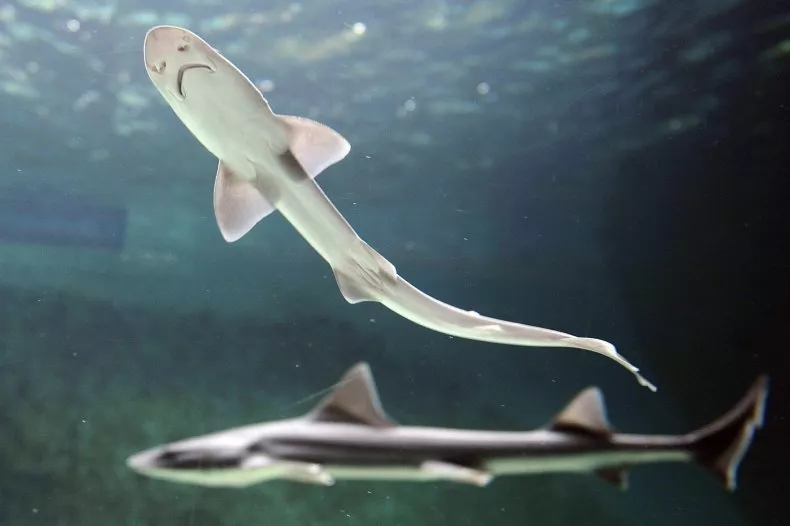 2. Possible First Case of Asexual Reproduction in Smooth-Hound Sharks
A smooth-hound shark was recently born into an all-female tank in an Italian aquarium. The birth could be the first recorded asexual birth for the species. The mother lives in a tank with another female at the Acquario di Cala Gonone in Sardinia. Scientists believe the baby is a clone of its mother via parthenogenesis, a form of asexual reproduction in which an egg is formed without fertilization. Experts believe that more than 2,000 species reproduce parthenogenetically, when a polar cell is employed to fill the space of a sperm cell. There are two different forms of parthenogenesis. Automixis, which has been documented in sharks, "slightly shuffles the mother's genes to create offspring that are similar to the mother but not exact clones." Offspring born from apomixis are exact clones. The process has only been documented in captivity, where there are no other options.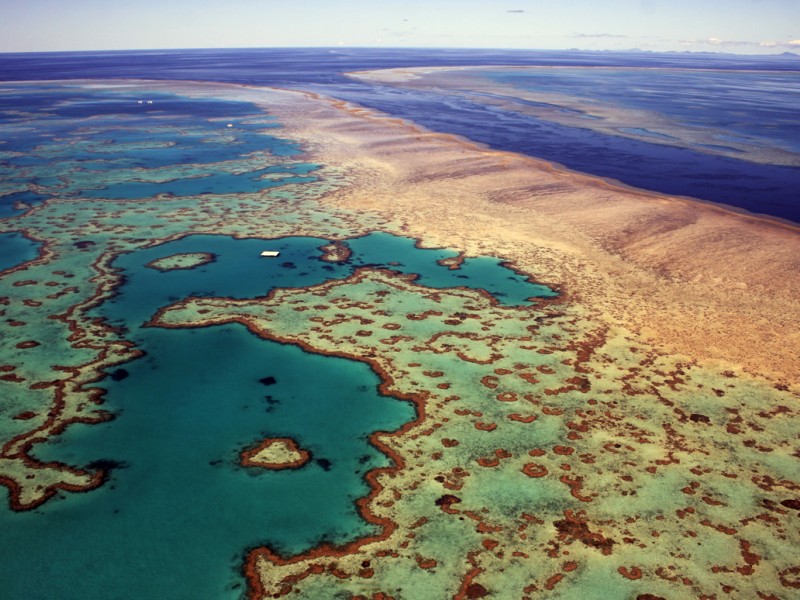 3. UNESCO to Review Australia's Climate Actions in 2022
This summer, the World Heritage Committee declined to list the Great Barrier Reef as "in danger" but requested an invitation to visit the reef in the next six months to issue new recommendations regarding the threats of climate change. The reef is the largest living marine organism in the world, but it is suffering, mainly due to climate change. Scientists say that limiting global temperature rise to 1.5 degrees Celsius is critical to the reef ecosystem. But a recent UN report found that Australia ranked last on climate action out of UN member countries. Despite not inscribing the reef on the "in danger" list, the decision of the Committee has teeth. Australia must strengthen its Reef 2050 Plan to address climate change at all possible levels. The government must report to UNESCO early next year, and the Committee will review reef management in mid-2022.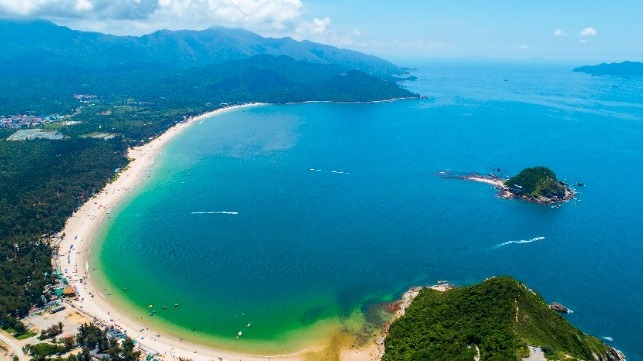 4. China to Expand Targets for Marine Environmental Protection
In 2017, the 19th National Congress of the Chinese Communist Party set the goal of creating a "Beautiful China" by 2035. An important piece of this puzzle is the special five-year plan (FYP) for the marine environment. The 14th FYP period (2021-2025) will mark the start of the Beautiful Bay push to ensure all 1,467 of China's bays are "beautiful" by 2035. "The 'Beautiful Bay' term is to operationalise the drive to improve the coastal environment and allow people to enjoy the sea," said Zhu Zhengguang, ocean policy manager at WWF's Beijing office. In the next five years, China will continue ecological restoration projects designed to boost biodiversity. However, some wetland restoration projects have been criticized. Many focus on improving the scenery, rather than the environment, said Zhou Haixiang, a member of the Chinese National Committee for Man and the Biosphere Programme.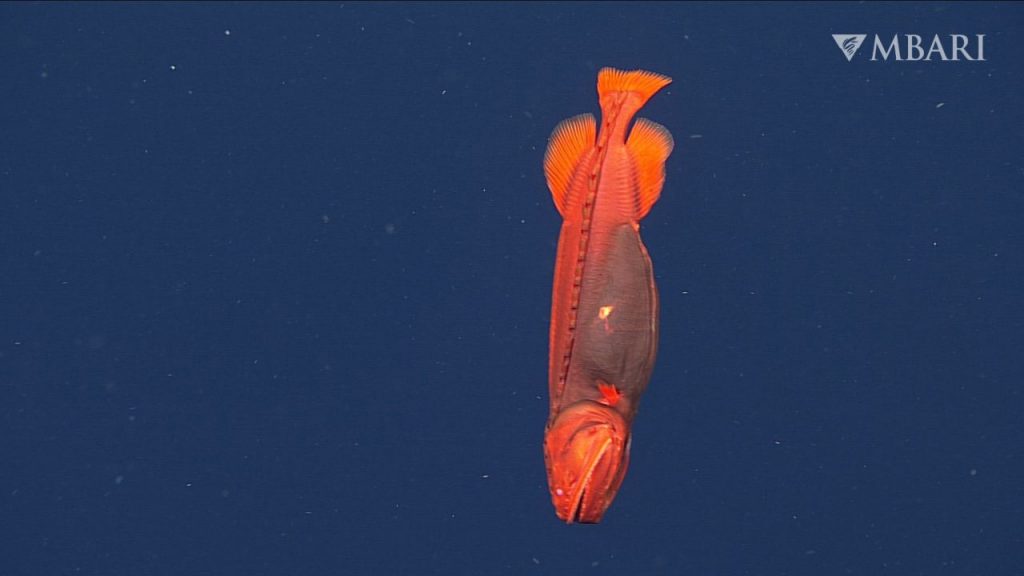 5. Shape-Shifting Fish Spotted Off California Coast
A female whalefish has been spotted around 6,600 feet deep offshore of Monterey Bay, California. The sighting was one of only 18 made by marine biologists from The Monterey Bay Aquarium Research Institute during 34 years of deep-sea exploration. So little is known about them that for more than a century, the three different forms the animals take across their life cycles were mistaken for different zoological families. First, the scaleless larva with long, streamer-like tails live and feed near the ocean's surface. Then males grow scales and their mouths shrink and their noses balloon outward. Females expand to resemble a miniature baleen whale, growing to sizes far greater than males. These bizarre transforming acts are unprecedented among vertebrates. Only in 2009 did a study of mitochondrial genes enable researchers to prove that the three forms belong to the same species.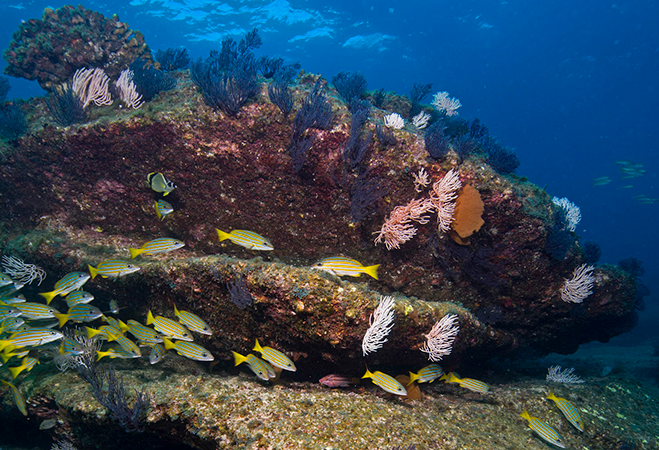 6. Islas Marías Biosphere Reserve: Mexico's Newest Marine Protected Area
The Mexican government has committed to creating a new fully protected marine area by banning all extractive activities within the perimeter of the Islas Marías Biosphere Reserve. Covering 6,413 square kilometers—an area over four times the size of Mexico City—the reserve increases the National Geographic Pristine Seas project's marine protected area (MPA) count to 24, totalling over 6.5M square kilometers. Studies confirmed that the Islas Marías archipelago contains some of the few remaining healthy reefs in any of Mexico's MPAs in the Gulf of California. Uninhabited except for a former penal colony, this unique archipelago has rich nutrients allowing marine life and endemic species to thrive among the rocky reefs and hard corals. "This newly protected area is an opportunity to secure the biodiversity of a pristine ecosystem and properly ensure its survival," said Octavio Aburto, National Geographic Explorer.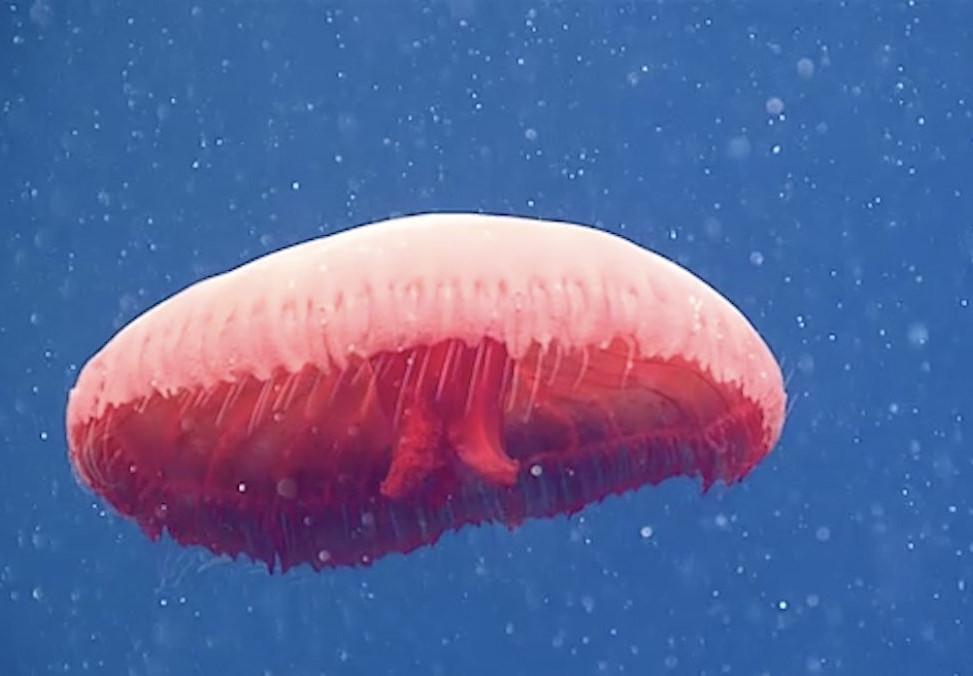 7. Red Jellyfish, Other Creatures Discovered in Atlantic Ocean
Scientists from the National Oceanic and Atmospheric Administration (NOAA) have discovered a new type of jellyfish found 700 meters (2,300 feet) below sea level in the Atlantic Ocean. The previously unknown and uncategorized creature stands out with its stunning red color. The NOAA research revealed the existence of other subaquatic animals that have not yet been recorded. "During the diving, along the water column, we observed over 650 individual animals including ctenophores (comb jellies), siphonophores, jellyfish, arrow worms, shrimps, larvae and other types of fish," the NOAA scientists stated. The researchers used a remotely operated underwater vehicle (ROV) that can be deployed to depths of up to 4 kilometers (2.5 miles). Mapping the data gathered will help scientists better understand the diversity and distribution of the deep water habitat, according to a statement from the NOAA.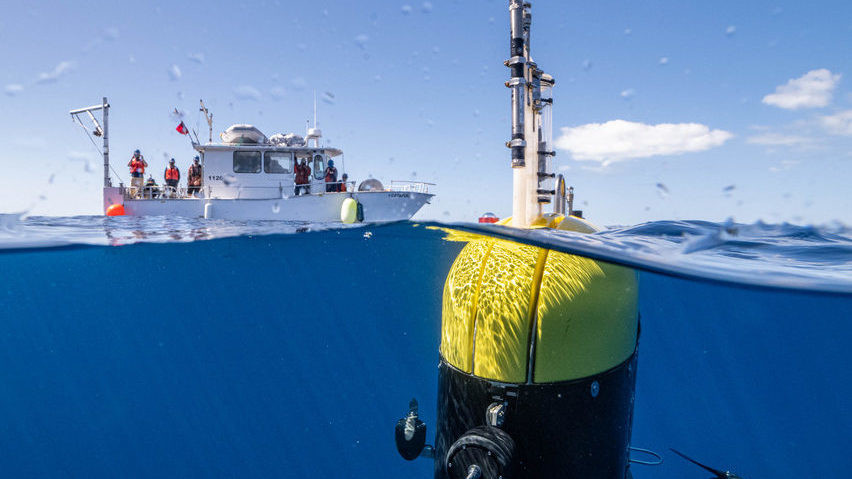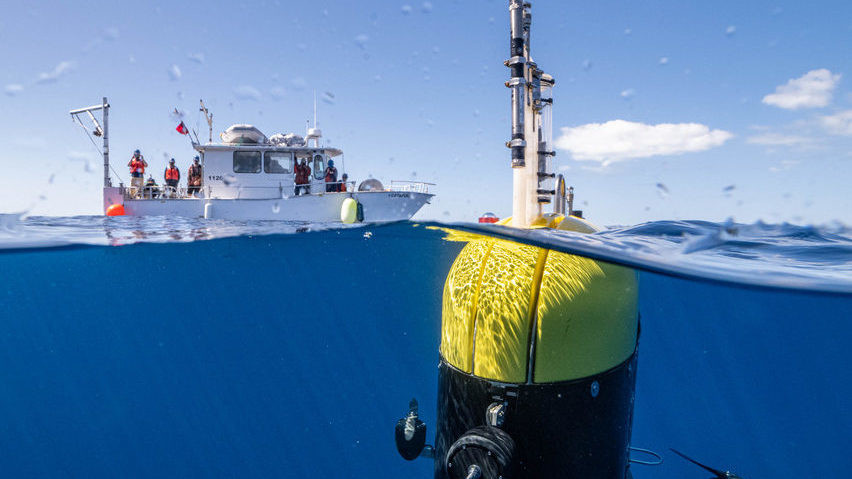 8. An Underwater Robot Could Help Reveal Mysteries of the Deep
Mesobot is a state-of-the-art aquatic explorer designed to elucidate the ocean's midwater, or "twilight zone." Mesobot is equipped with cameras, lights, and sensors that allow it to act as a kind of roving eyeball, tracking midwater residents. The robot is a collaboration between the Woods Hole Oceanographic Institution (WHOI) and its partners. Mesobot is also capable of detecting ambient light levels and has an attachable sampler system that can filter seawater to collect environmental DNA. "Understanding these midwater animals and what their daily lives are is potentially an important part" of the carbon puzzle, said Dana Yoerger, a senior scientist at WHOI and leader of the team that built Mesobot. "The degree to which the ocean removes CO2 from the atmosphere is an important aspect of how our climate is regulated, and we know our understanding of the details of this [process is] inadequate."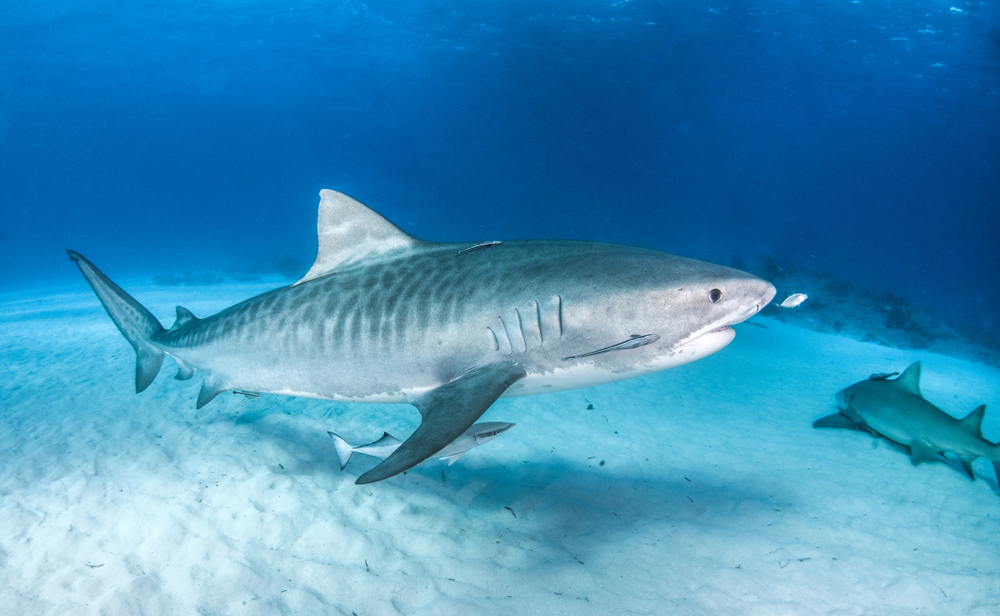 9. Study Shows Tiger Sharks Unfazed by Hurricanes; Other Sharks Flee
Tiger sharks appear to hunker down to weather a hurricane, while other sharks evacuate shallow waters, says a recent study. "I was amazed to see that tiger sharks didn't evacuate even as the eye of the hurricane was bearing down on them," said Neil Hammerschlag, a study coauthor. Researchers looked at acoustic tag data from Hurricane Matthew in 2016 and Hurricane Irma in 2017 to analyze different sharks' behavior. When Hurricane Irma passed through Miami, bull sharks, great hammerheads, and most nurse sharks appeared to evacuate the shallow waters of Biscayne Bay. Tiger sharks in the Bahamas stayed in shallow water during Category 5 Hurricane Matthew. After the hurricane, the number of tiger sharks in the area doubled. "We suspect tiger sharks were probably taking advantage of all the new scavenging opportunities from dead animals that were churned up in the storm," Hammerschlag said.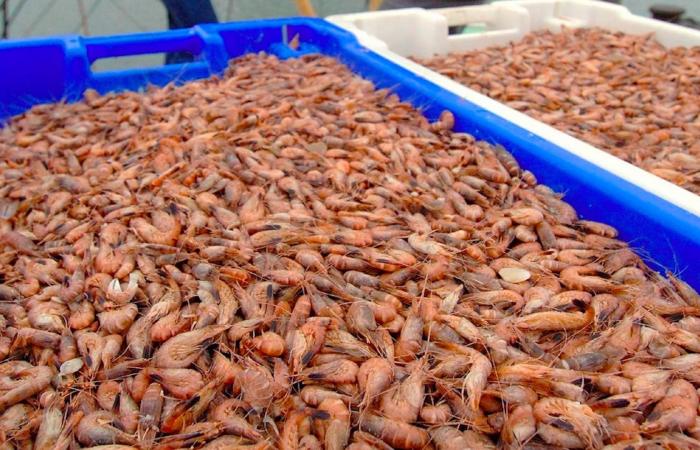 10. Mexican Diplomats Petition United States to End Shrimp Embargo
Mexican officials recently met with their American counterparts to request lifting the embargo on Mexican wild-caught shrimp. In April, the US barred Mexico from exporting any of its wild-caught shrimp to the United States, saying Mexico's efforts to protect sea turtles were "no longer comparable to that of the United States." The United States agreed to consider allowing some Mexican shrimp imports, but Mexico must first conduct new verification visits before issuing certificates of origin for its coastal shrimp exports. At an August meeting, the Mexican delegation reaffirmed their commitment to promote sustainable fishing to reactivate both economies. Both delegations developed a route to certify all Mexican shrimp production: US authorities will visit Mexico and supervise the commercial vessel situation. They will jointly develop a scheme that addresses not only the conservation of the sea turtle, but also national sustainable fishing.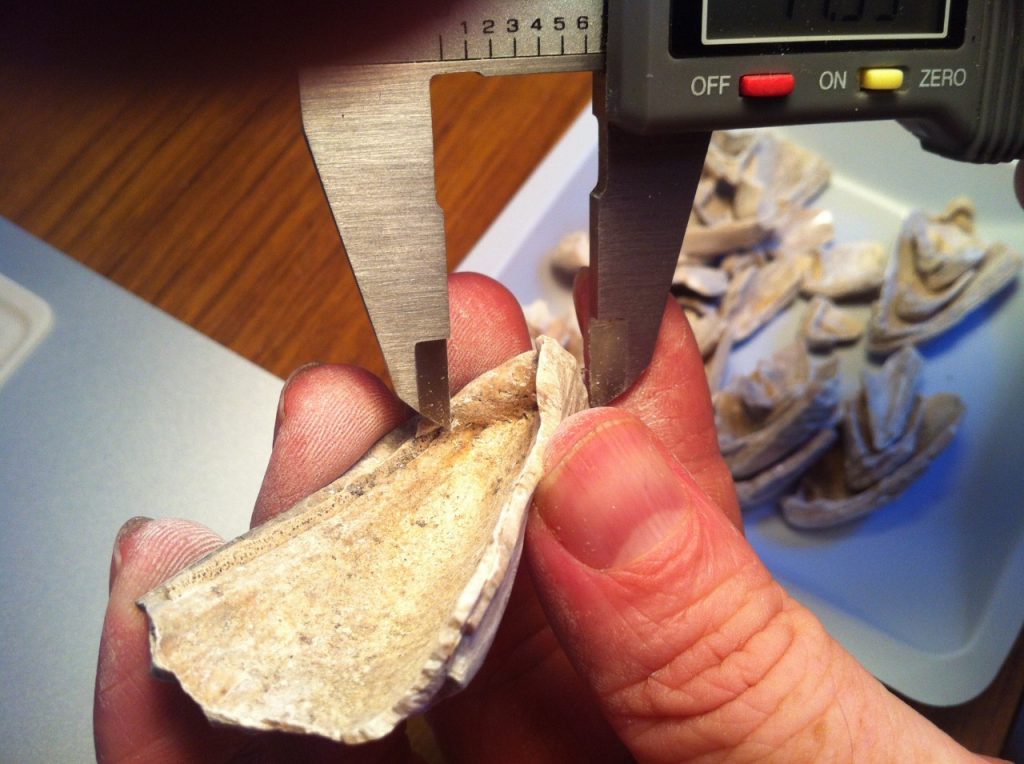 11. Study Finds Humans Managed Shellfish, Predators for Millennia
A new study confirms that for millennia, Indigenous people managed shellfish and sea otters to safeguard access to shellfish, which remain important for food, social, and ceremonial uses today. "Our research found that people actually kept sea otters out of particular areas which gave them access to large shellfish," said author Erin Slade. The result was likely a patchwork quilt of sea otters along the coast, with these keystone predators present in some areas and rare in others. The research supports long standing claims by Indigenous communities that unilateral protection for sea otters not only interferes with traditional foodways, but also creates an imbalance in coastal ecosystems that had been in place for thousands of years, said Hup-in-Yook, a Hereditary Chief of the Huu-ay-aht First Nations who advised on the research. ​​"Contemporary conservation policies still hold large blind spots," noted senior author Iain McKechnie.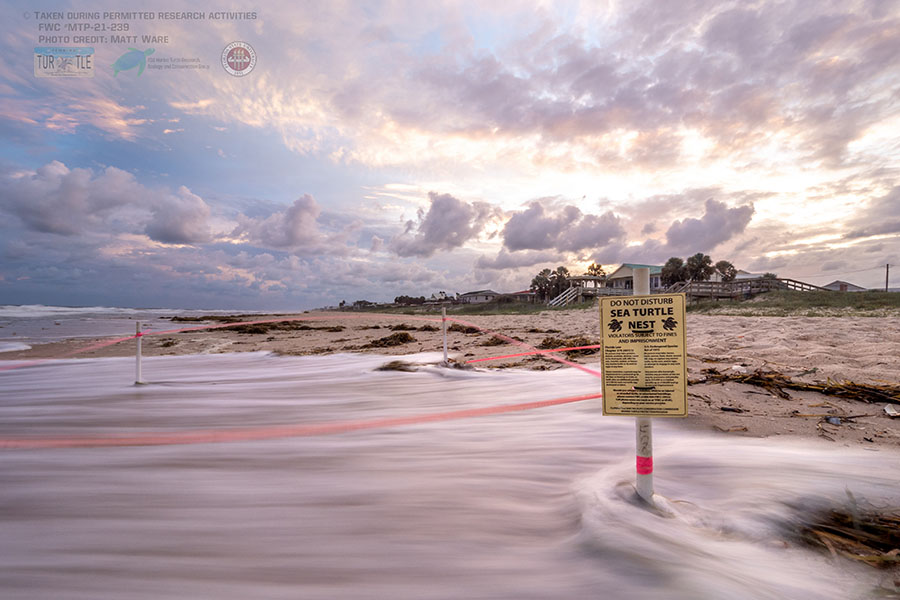 12. Wave Wash-Over Threatens Endangered Sea Turtle Nests, Hatchlings
Waves hitting the shore influence whether sea turtle nests thrive. Researchers found that ocean waves pose a significant threat to sea turtle nests, with wave exposure potentially affecting egg incubation and hatchling productivity. Sustained exposure may affect an embryo's viability as well as a hatchling's locomotive function, size and sex – key elements that indicate it will make it into the sea and survive into adulthood. Washed-over nests produced 46% fewer hatchlings than undisturbed nests, and almost 20% of the sea turtle nests studied were partially or completely eroded away by waves. "Understanding how coastal areas will be inundated can aid the management of other coastal species, like sea birds and beach mice, that may use those areas," Associate Professor of Oceanography Mariana Fuentes said. "These results can help create more effective coastal development policies to better protect endangered coastal species, such as sea turtles."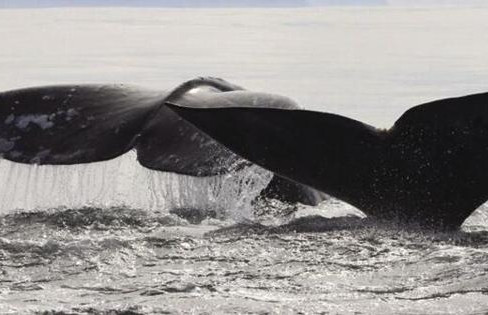 13. Endangered Whales, Sea Turtles to Receive Protections from Entanglement
Oregon Fish and Wildlife officials have released a draft conservation plan to protect whales and sea turtles from entanglement in commercial Dungeness crab fishery. Entanglements in fishing gear threaten the recovery of endangered humpback whales, blue whales, and Pacific leatherback sea turtles that migrate and feed off the coast. Roughly 75% of reported whale entanglements are fatal as they can drag the heavy fishing gear for months, hindering their ability to dive and feed. Pop-up fishing gear could provide a solution. This "ropeless" gear remains with the trap on the ocean floor instead of hanging unattended in the water column. Pop-up gear would allow continued crabbing when entanglement risk is elevated. "Ultimately we want to see an adaptive approach where fishermen have the opportunity to catch crab while avoiding the potential risk of whale or sea turtle entanglement," said Geoff Shester, senior scientist with Oceana.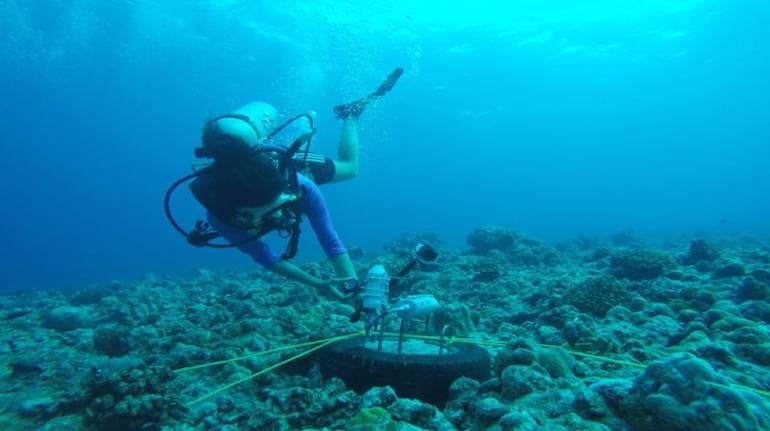 14. Blue Whale Songs Recorded off Lakshadweep Coast
Scientists have recorded blue whale songs for the first time off the Lakshadweep islands in the Arabian Sea. The whales' presence demonstrates the waters' richness and productivity. Further, whale singing signals that the area is a breeding ground for certain parts of the year. Still, "we do not know if they are travelling through or feeding in these waters. One of the next steps is to carry out dedicated visual surveys in April and May over the next few years to understand their behavior and some prey sampling during this period," marine mammal scientist Divya Panicker said. "They feed on zooplankton and shrimp, which are prey to a whole host of pelagic fishes and mammals. Therefore, studying blue whale distributions gives a glimpse into the most productive and rich habitats in the Arabian Sea that are heavily influenced by monsoonal cycles and a changing climate."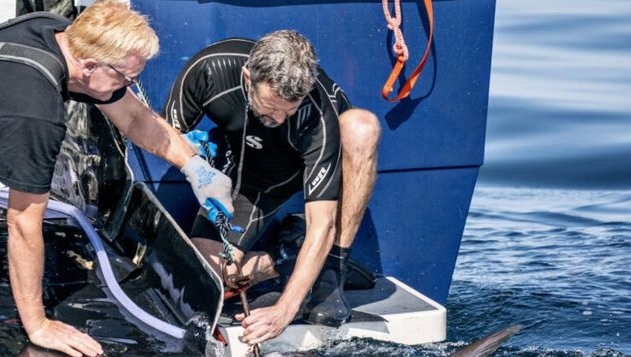 15. Danish Crown Prince Helps Tag Tuna in Conservation Effort
Danish royal Crown Prince Frederik helped tag tuna as part of conservation efforts with biologists and the Danish Minister of Food, Agriculture, and Fisheries. During the expedition in Skagen, Denmark, the group caught, tagged and returned giant Bluefin Tuna to the ocean. The program monitors the movement and development of Bluefish Tuna that have returned to Danish seas after 50 years. Crown Prince Frederik has a special interest in sustainability and has spoken about the importance of conservation. His wife, Crown Princess Mary, is the new president of the WWF World Nature Fund. The Crown Princess said, "The projects that the WWF World Natural Fund works with around the world are important in our efforts to preserve our forests, coral reefs and diverse wildlife, and it is imperative that we jointly find new solutions for how humans can live in balance with nature."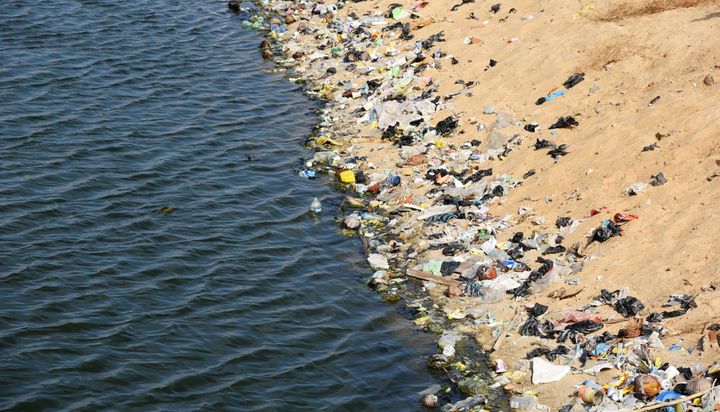 16. Sri Lanka and UN Collaborate to Fight Plastic Pollution
The Government of Sri Lanka is set to partner with the UN Environment Programme (UNEP) to tackle the root causes of plastic pollution in the country's rivers. The CounterMEASURE project tracks plastic pollution using frontier technology like machine learning, GIS mapping, drones, and microplastic sampling. The methods have been tested and deployed along the Mekong River in Cambodia, Thailand, Vietnam, and along the Ganges and its tributaries in India. Findings help develop bespoke policy recommendations for lawmakers and regulators at local, regional, and national levels. Anil Jasinghe, Secretary for Sri Lanka's Ministry of Environment said the project will help keep rivers: "The objectives of CounterMEASURE are very much in line with Sri Lanka's efforts to minimise ocean plastic pollution through land based activities. We appreciate the UN Environment Programme's initiative to bring global experience on hotspot analysis and cutting-edge technology."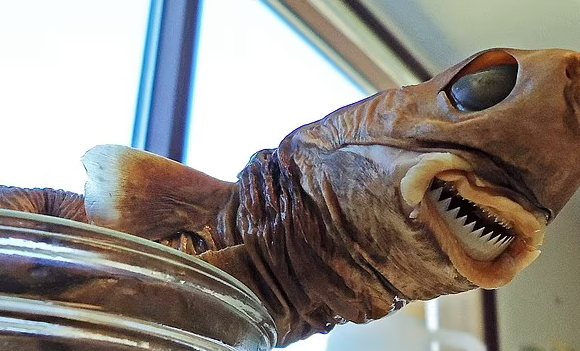 17. Cookiecutter Shark Mainly Eats Small Critters, Study Says
Despite leaving impressive bitemarks, the small but ferocious cookiecutter shark primarily feeds on tiny critters like crustaceans and squid, a new study reveals. The shark species gets its name from its feeding habit of gouging round plugs of flesh from large animals, but the research shows they primarily feed on small critters that they share a habitat with. Cookiecutter sharks inhabit the world's tropical and subtropical oceanic waters and only reach lengths of about 20 inches – making it one of the smaller shark species. "All these bites we see on marine mammals and larger sport and commercial fishes really make up a relatively smaller amount of their diet,' said study leader Aaron Carlisle at the University of Delaware. He noted that it is unique to have an animal that will feed on creatures from the top and the bottom of the food chain.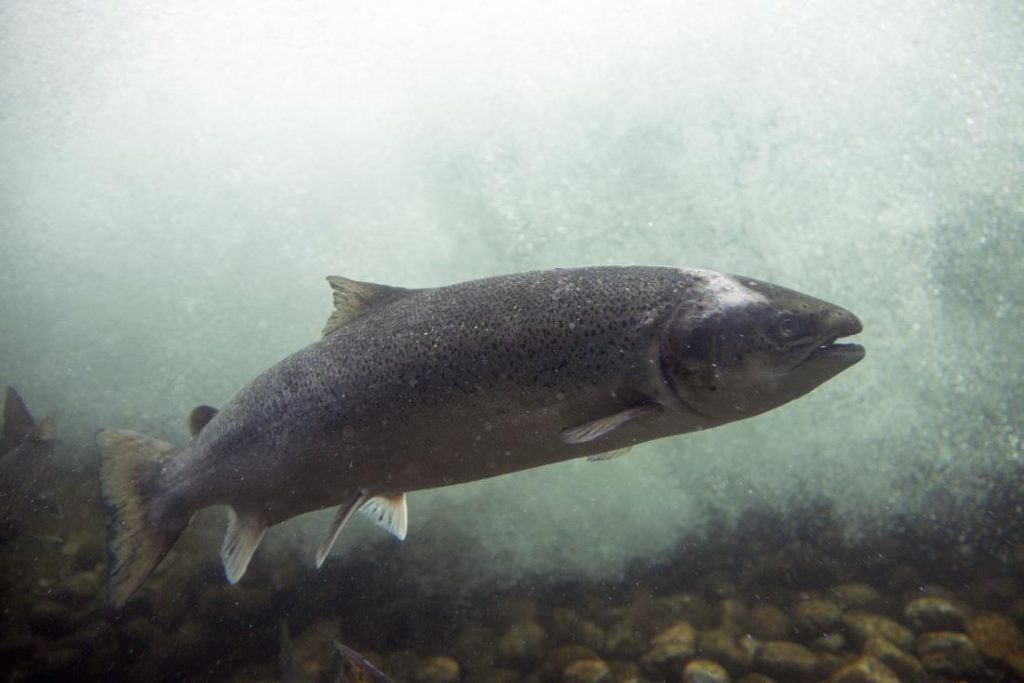 18. Cross-Border Salish Sea Study Finds Key Pieces of Wild Salmon Die-Off
Although salmon is the bedrock of the Pacific Northwest ecosystem, beginning in the late 1970s, salmon survival began a mysterious downward slide. Some populations in the Salish Sea–the water between Washington state and southern British Columbia–have plummeted 90% despite conservation efforts. A five-year research initiative aimed to understand the cause and reverse it. The Salish Sea is weathering some significant changes due to the climate crisis, such as warming waters, increasing risk from harmful algae and pathogens, shifts in the marine food web, and the decimation of estuary and foreshore habitats, the study found. The finding suggests that protecting and restoring estuary and forage fish habitats should be a priority. The holistic, collaborative nature of the project has resulted in a framework for stakeholders on both sides of the border to respond more effectively to restore endangered salmon stocks.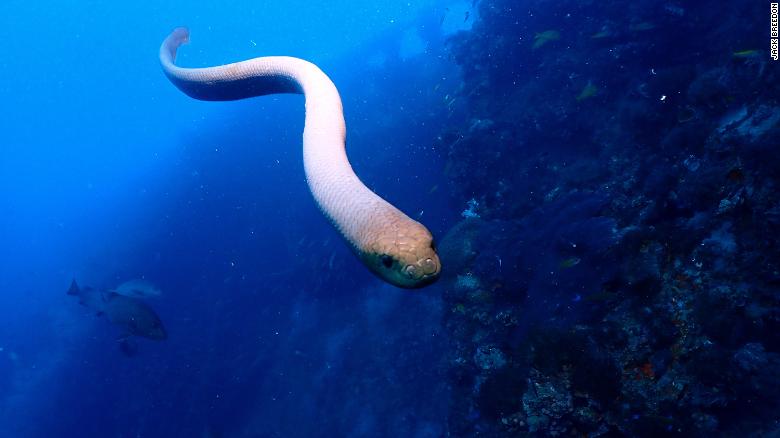 19. ​​Frisky Venomous Sea Snakes Confuse Divers for Mates
Highly venomous olive sea snakes may "attack" scuba divers as part of misplaced courtship behaviors. Divers regularly report sea snakes chasing and biting them without reason. Now a study in Scientific Reports suggests that male sea snakes may think divers are potential rivals or mates, while female snakes think they are possible hiding places. The study uses data describing encounters with olive sea snakes in the Great Barrier Reef from 1994-95, many happening during the mating season. When a male sea snake charged the diver, it came straight after an unsuccessful chase of a female, or following an interaction with a rival. Charges by females were observed after they had been chased by males, or had interacted with the diver before losing sight of him. "These patterns suggest that 'attacks' by sea snakes on humans result from mistaken identity during sexual interactions," reads the study.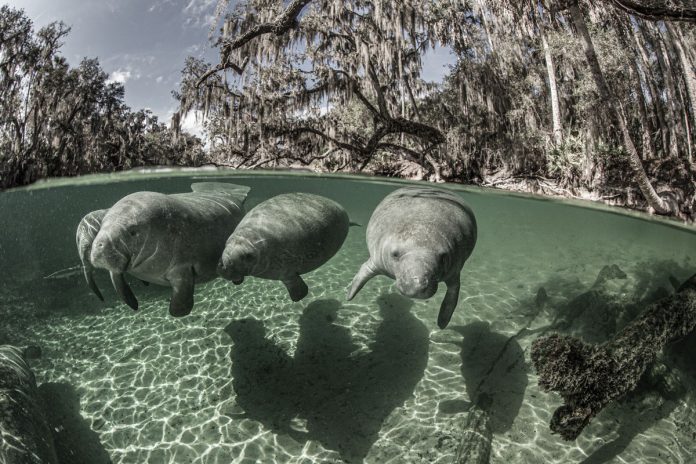 20. ​​Curbing Runoff Could Save Manatees in Florida
Inland bays and rivers in Florida have become so murky that manatees cannot survive. Seagrass can't grow when waters get too cloudy because the murk prevents sunlight from reaching the seagrass, stunting its growth and eventually killing it. Without this main food source, manatees are simply starving to death. Between January 1 and June 25 of this year, 10% of Florida's manatees died. The decrease in water quality is partly due to yearly discharge from Lake Okeechobee, which fills local waterways with nutrients that feed toxic algae. To prevent that, we'll need drastic action by political powers. Individuals can help by eliminating runoff from their yards and calling for better water quality. Other communities have faced dire water-quality issues and turned things around. In Tampa Bay, reducing the pollution dumped into the water has turned over-polluted local waterways back into a healthy estuary.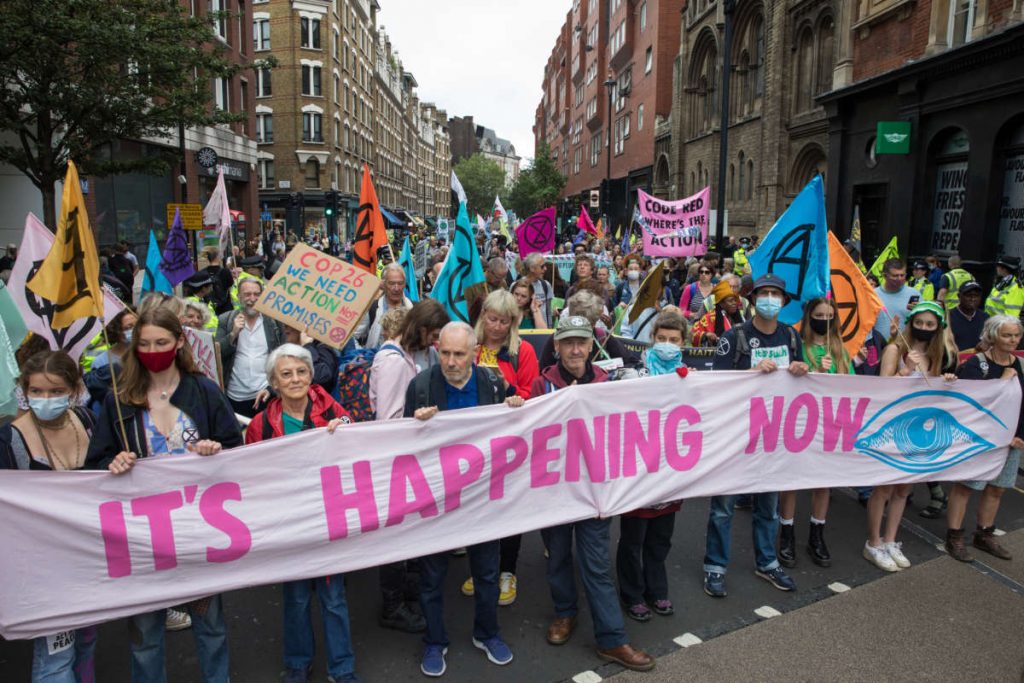 21. ​​Greenhouse Gases, Sea Levels Shattered Global Records in 2020
A major report released by the National Oceanic and Atmospheric Administration (NOAA) found that Earth's atmospheric greenhouse gas concentrations and sea levels both hit record highs in 2020. 530 scientists from over 60 countries contributed to the leading annual evaluation of the global climate system. "The major indicators of climate change," officials from NOAA said, "continued to reflect trends consistent with a warming planet. Several markers such as sea level, ocean heat content, and permafrost once again broke records set just one year prior." Although the coronavirus-driven economic slowdown resulted in an estimated 6% to 7% reduction of carbon dioxide emissions in 2020, the global average atmospheric concentration increased to a record high of 412.5 parts per million. Last year's concentration "was 2.5 parts per million greater than 2019 amounts and was the highest in the modern 62-year measurement record."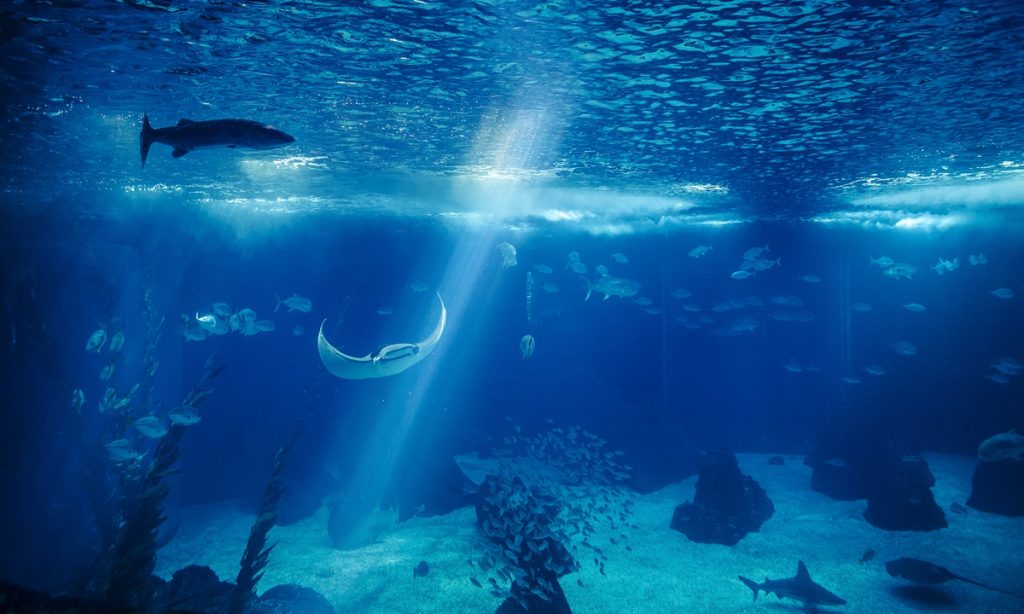 22. ​​China Promotes Ocean Carbon Sinks as Key to Confront Climate Change
China's environmental authority has vowed to promote carbon sinks in the ocean as a key part of the country's efforts to confront climate change and fulfill its goals to achieve peak carbon before 2030 and carbon neutrality before 2060. Carbon sinks are natural or artificial reservoirs that absorb and store carbon from the atmosphere through physical and biological mechanisms. The Ministry of Ecology and Environment has been urging local governments to accelerate ecological restoration of oceanic ecology and organizing monitoring and evaluation on carbon sinks in the ocean. Steadily strengthening the capability of the ocean's carbon sinks is a key step to realize China's carbon goals. Over the next five years, China will also improve its measuring and monitoring of carbon sinks, promote carbon sink trading, and explore ways to build a platform for forest and grassland carbon sink trading, the Xinhua News Agency reported.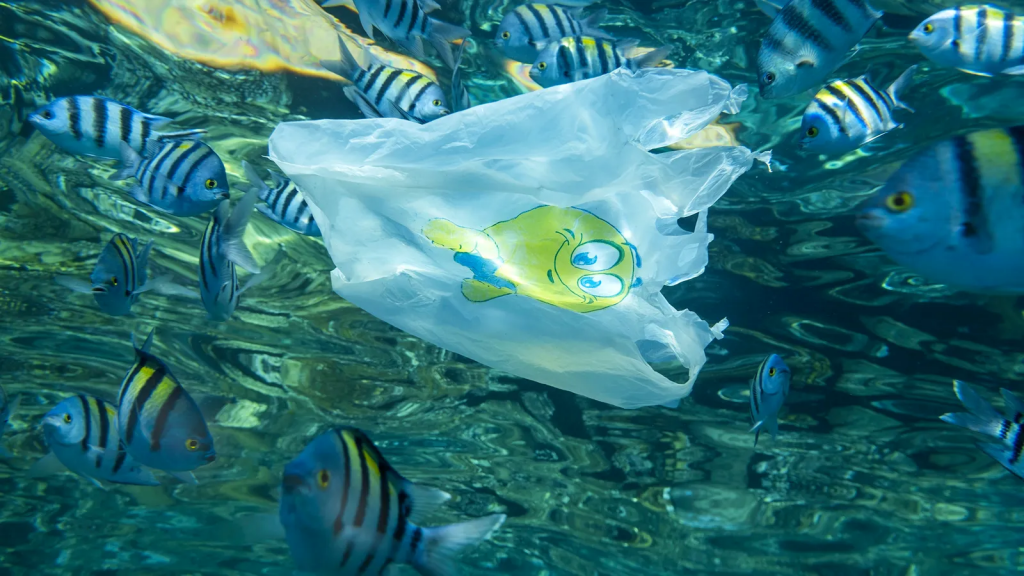 23. ​​Student Develops Magnetic System to Extract Microplastics from Water
Microplastics, fragments smaller than five millimeters, have been found at the bottom of the world's deepest ocean trench and lodged in Arctic sea ice. Fionn Ferreira, a chemistry student, has a solution to extract microplastics from water. Ferreira mixed vegetable oil with iron oxide powder to create a magnetic liquid, ferrofluid. He then blended in microplastics from everyday items. After the microplastics attached to the ferrofluid, Ferreira used a magnet to remove the solution and leave behind only water. Following 5,000 tests, Ferreira's method was 87% effective at extracting microplastics. Ferreira is in the process of designing a device that uses magnetic extraction to capture microplastics as water flows past. The device will fit inside water pipes to continuously extract plastic fragments from water flow. Another system could be fitted to ships to extract plastics from the ocean, and another could work in homes.