Ocean Week in Review – August 20th, 2021: United Kingdom Introduces World-Leading Ban on Shark Fin Trade, Scientist Reveals Bioluminescent Magic of the Deep-Sea World, American Samoa Marine Conservation Plan Approved, and more…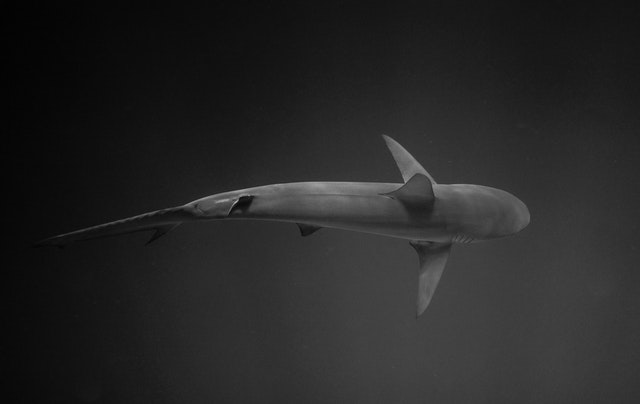 1. United Kingdom to Introduce World-Leading Ban on Shark Fin Trade
The United Kingdom (UK) will go further than any other country to stop the practice of shark finning, thanks to new legislation set to ban the import and export of shark fin products. The UK has a strong track record in marine conservation and has been pressing for stronger international action to protect sharks against unsustainable fishing practices and shark finning, the practice of removing a shark's fins at sea and discarding the finless body into the water. 143 species of shark are considered 'under threat' by the International Union for Conservation of Nature. Banning detached fins from being brought into the UK will help protect wild populations of shark species. The ban will maintain the UK's position as a world leader in protecting animal welfare, restricting the import and export of detached shark fins as well as products that contain shark fins.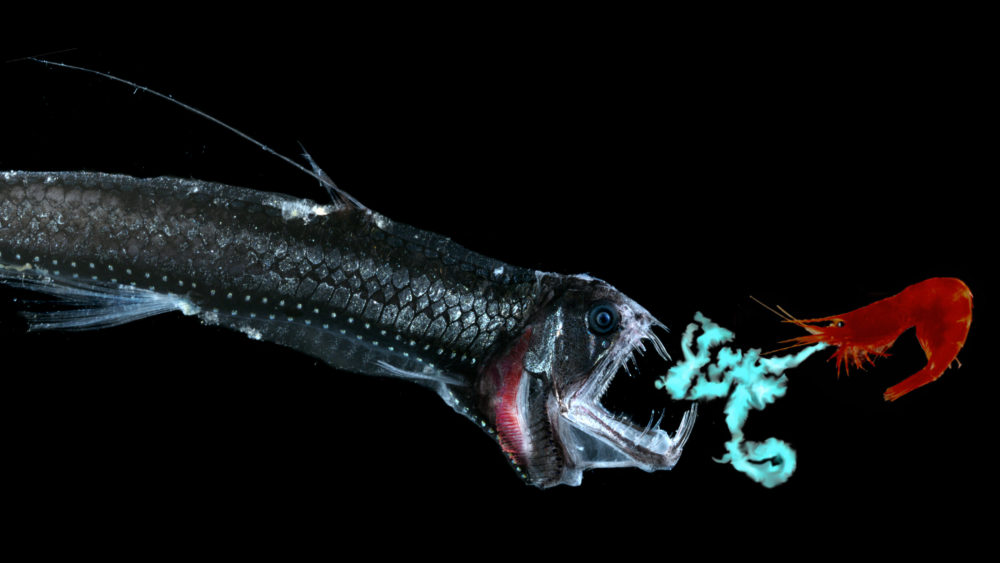 2. A Scientist Reveals the Bioluminescent Magic of the Deep-Sea World
One of the leaders in deep-sea exploration is marine biologist Edith Widder, who has extensively studied bioluminescent organisms. In an interview with Yale Environment 360, Widder laments the destruction caused by deep sea trawling, saying, "We're exploiting the ocean before we even know what's in it. Undersea gardens filled with bioluminescent corals are magical places that took more than 1,000 years to grow. We're wiping them out with one bottom trawl for one haul of shrimp. That ecosystem will never sustain life again in our lifetimes or many lifetimes into the future." Still, Widder is hopeful: "I really try to foster that need for exploration" when talking with children, "because explorers have to be optimists. What we need right now is problem solvers who are going to have to explore the planet as it is and figure out how to deal with these problems."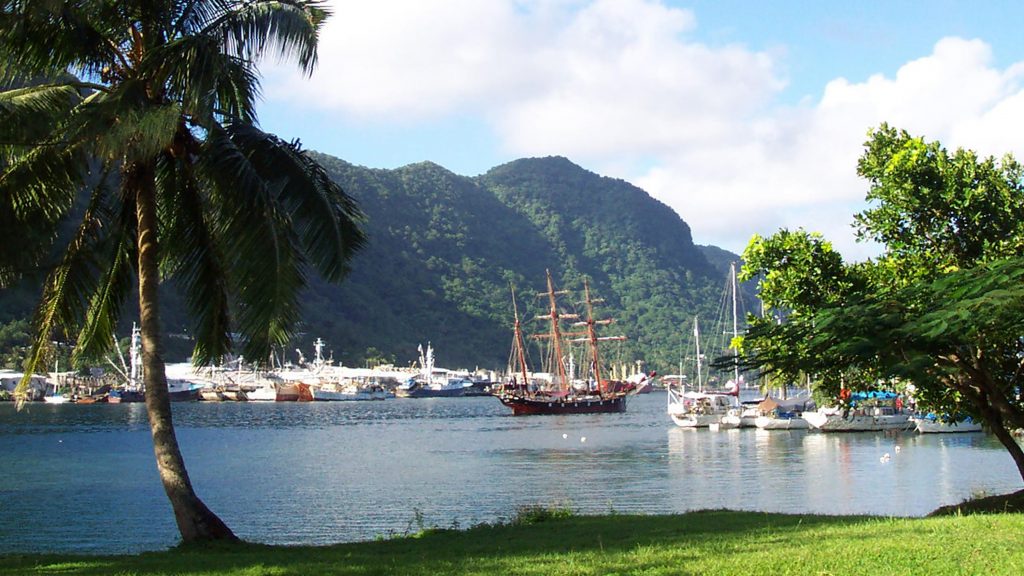 3. American Samoa Marine Conservation Plan Approved
A Marine Conservation Plan (MCP) has been approved for American Samoa. The MCP is funded by potential fishing agreements with distant-water fishing nations allowing foreign fishing in the exclusive economic zone (EEZ) around American Samoa and by fishing violations within its EEZ. Fishing agreements with American longline vessels also fund the MCP, which contains six conservation and management objectives and prioritized projects: (1) Maximize social and economic benefits through sustainable fisheries; (2) Support quality scientific research to assess and manage fisheries; (3) Promote an ecosystem approach in fisheries management; (4) Recognize the importance of island culture and traditional fishing in managing fishery resources and foster opportunities for participation; (5) Promote education and outreach activities and regional collaboration regarding fisheries conservation; and (6) Encourage development of technologies and methods to achieve effective enforcement and ensure safety at sea.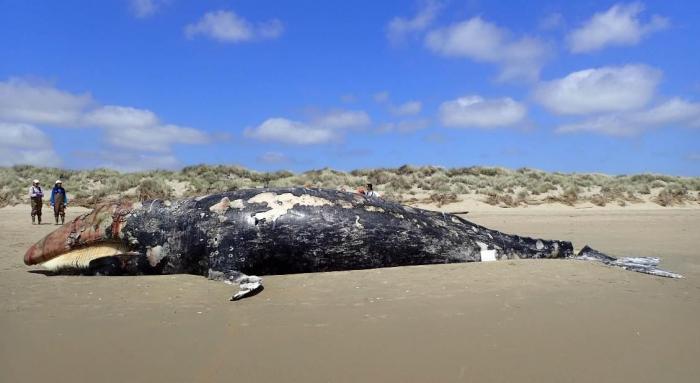 4. Along the West Coast of the United States, an Unusual Whale Mortality Event
Since January 1, 2019, elevated gray whale strandings have occurred along the west coast of North America from Mexico through Alaska. This event has been declared an Unusual Mortality Event (UME). Scientists conducted full or partial necropsy examinations on a subset of the whales, and preliminary findings in several of the whales indicated emaciation. However, the findings were not consistent across all of the whales examined, so more research is needed. As part of the UME investigation process, the National Oceanic and Atmospheric Administration (NOAA) has assembled an independent team of scientists to coordinate with the Working Group on Marine Mammal Unusual Mortality Events to review the data collected, sample stranded whales, consider possible causal-linkages between the mortality event and recent ocean and ecosystem perturbations and determine the next steps for the investigation.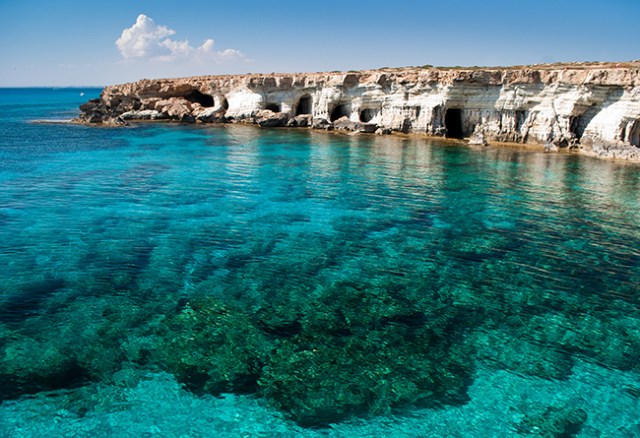 5. Researchers Discover Fresh Water in the Mediterranean Sea
Scientists have discovered previously unknown deposits of freshwater below the seafloor off Malta. The scientists used geophysical methods, called reflection seismics, combined with novel electromagnetic techniques to detect the deposits. Lead author Dr. Amir Haroon said, "Our data suggest that the groundwater occurs as an isolated body in limestone formations three kilometres from the coast." Using numerical modelling, the researchers found evidence that a second near-shore groundwater body may also exist close. The water body was probably formed there during the last ice age 20,000 years ago, when the sea level was lower than today. Offshore groundwater may represent a new, unconventional source of drinking water that could help future national water management strategies for the Maltese islands. However, the use of this groundwater would likely be unsustainable, as it would not be actively recharged and pumping rates would likely be low.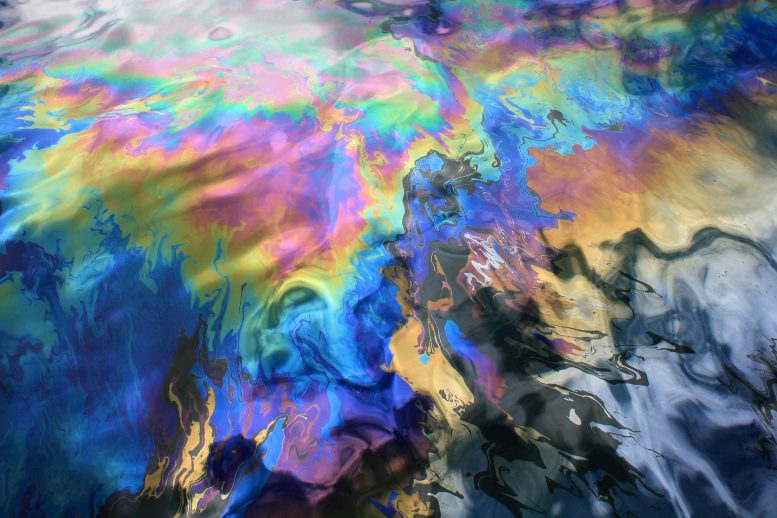 6. Marine Bacteria in Canadian Arctic Capable of Biodegrading Diesel and Oil
According to a new study, marine bacteria in the Canadian Arctic are capable of biodegrading oil and diesel fuel. Genomic sequencing revealed unexpected potential for hydrocarbon bioremediation in bacteria, said coauthor Casey Hubert, that "may represent key players in the response to Arctic marine oil spills." The study also confirmed that providing nutrients can enhance hydrocarbon biodegradation at low temperatures. Northern waters are seeing increasing industrial activity related to maritime shipping and the offshore oil and gas sector, but there's little research on bioremediation in the far north. "As climate change extends ice-free periods and increasing industrial activity takes place in the Arctic, it is important to understand the ways in which the marine microbiome will respond if there is an oil or fuel spill," said Dr. Hubert. That's especially important, as any remediation in the vast and remote region would be complicated and slow.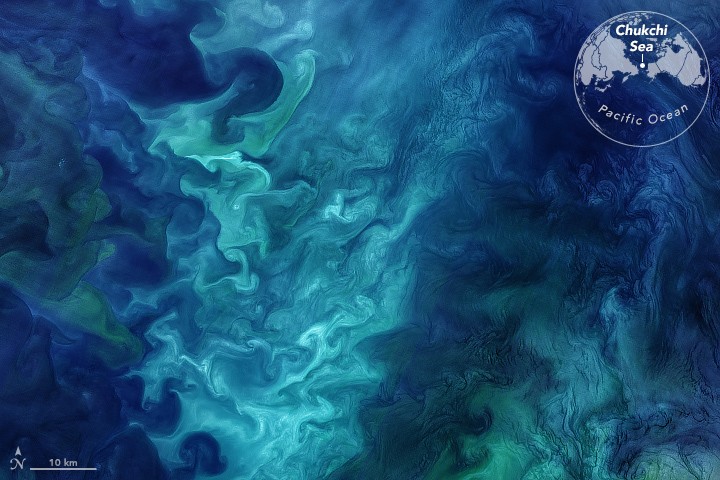 7. Arctic Phytoplankton Synthesize Hydrocarbons Equivalent to Petroleum
The Japanese Ocean Research and Development Organization has reported the discovery of phytoplankton that can produce the same components as gasoline. This could be used to produce a new kind of biofuels. Phytoplankton contain chlorophyll and require sunlight to survive. According to scientists from the Ocean Research and Development Organization, phytoplankton are only capable of storing a limited amount of a specific oil component. Hence, producing biofuel using phytoplankton would be highly difficult at this stage. However, improvements in the phytoplankton's storage capacity, through for example gene modification, would enable the development of new biofuels. Algae that are capable of producing constituents of certain fuels have been discovered in the past. However, this is the first reported phytoplankton that is capable of not only producing but also accumulating and storing the same substance found in gasoline and diesel fuel.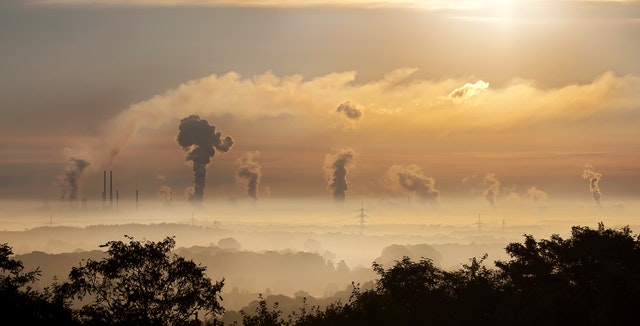 8. Study Revisits Personal Carbon Allowances for Post-Pandemic Society
A new study published in Nature Sustainability discusses how personal carbon allowances (PCAs) could play a role in achieving ambitious climate mitigation targets. In May, Climate Action Tracker estimated that climate policies implemented across the world at present, including the effect of the pandemic, will lead to a temperature rise of 2.9 °C by the end of the century. The authors argue that recent advances in artificial intelligence for sustainable development, together with the need for a low-carbon recovery from the COVID-19 crisis, open a new window of opportunity for PCAs. They present design principles based on the Sustainable Development Goals for the future adoption of PCAs and conclude that PCAs could be trialled in selected climate-conscious technologically advanced countries, mindful of potential issues around integration into the current policy mix, privacy concerns, and distributional impacts.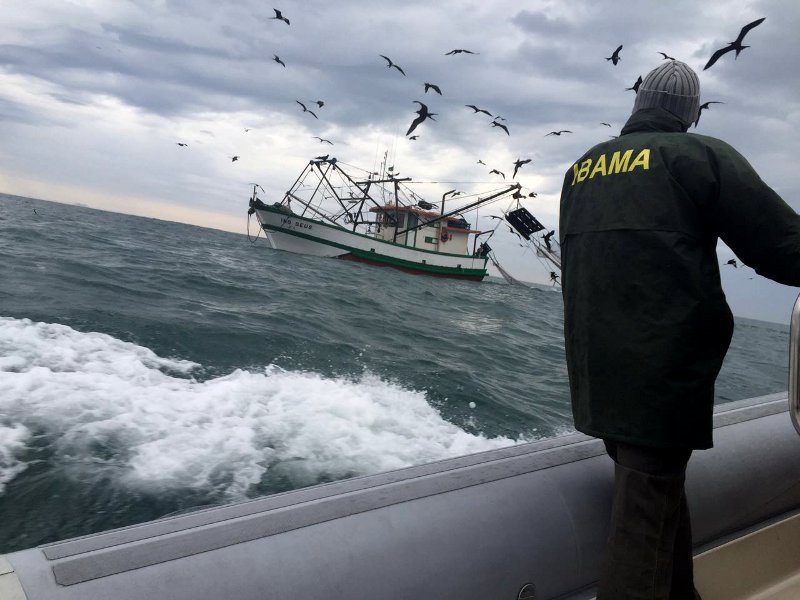 9. Trawling Threatens Planet, Marine Life in Brazil
Fishing trawlers threaten marine life with extinction along Brazil's coast. Many countries already limit trawling to defend their natural resources, but it still persists in Brazil. Controlling trawlers can benefit protected areas threatened by overfishing, pollution, and other human pressures. Such impacts have reduced marine life on the edge by up to 60% relative to the core of these protected areas in various parts of the globe, according to a study published in the journal Nature. Beatrice Padovani, PhD, notes "Trawling always impacts the seafloor. Soft bottoms of sand or mud recover faster, while hard bottoms, made up of sponges and corals, can take decades or even hundreds of years [to recover]." The damage also emits as much carbon dioxide as all the world's commercial flights. Marine sediments are major deposits of the gas, which amplifies the greenhouse effect by increasing the average planetary temperature.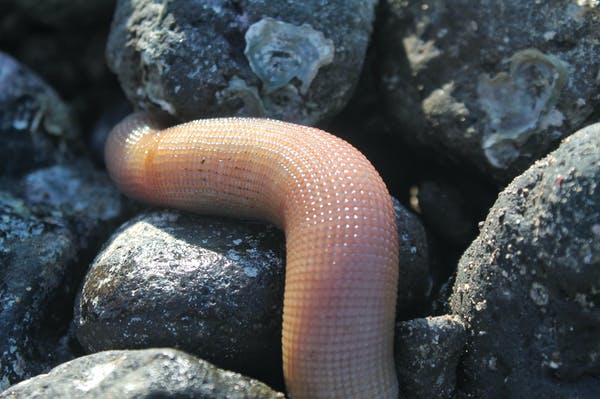 10. Meet the Important but Little Understood Echiuran
Echiurans, also known as "penis worms," perform many important ecological functions. They help control the availability of resources to other species by creating and maintaining burrows. Echiurans have a variety of symbiotic animals, including crustaceans and bivalve molluscs, residing in their burrows. Animals from at least eight different animal groups associate with echiuran burrows or rock-inhabiting echiurans. They also reduce the impact of wastewater on the seabed through aeration. But we do not understand the population dynamics of echiurans or the human processes that threaten them. Impacts to echiuran populations can flow on to other components of the seabed fauna, imperilling entire ecosystems. It is a dilemma for marine conservation when we know so little about a species, with no impetus to improve this knowledge base. We cannot simply presume an animal does not play an important role in an ecosystem because it lacks charisma.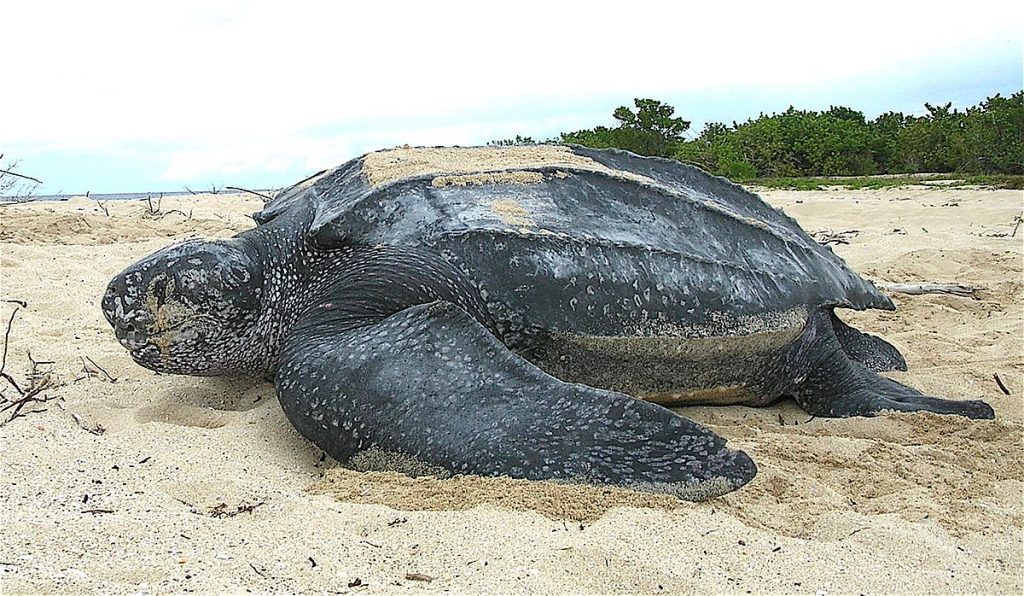 11. California Recommends Leatherback Sea Turtles for Endangered Species Status
In California, state wildlife officials have recommended leatherback sea turtles that migrate through waters off the Central Coast have endangered species status. Being listed as endangered means they are on a fast track to extinction, according to Fish and Wildlife reports. The reptiles, which can be traced back to the era of dinosaurs, are already protected under the federal Endangered Species Act. If the commission approves the recommendation, they will receive added protection under state law. The number of leatherback turtles that feed in Central California waters has declined by 80% during the last two decades. "The state report makes it clear that entanglement in fishing gear is the biggest threat to leatherback sea turtles," said attorney Catherine Kilduff. But there are many causes for their decline, not just entanglements. Arguably the more serious threat is poaching as well as marine pollution.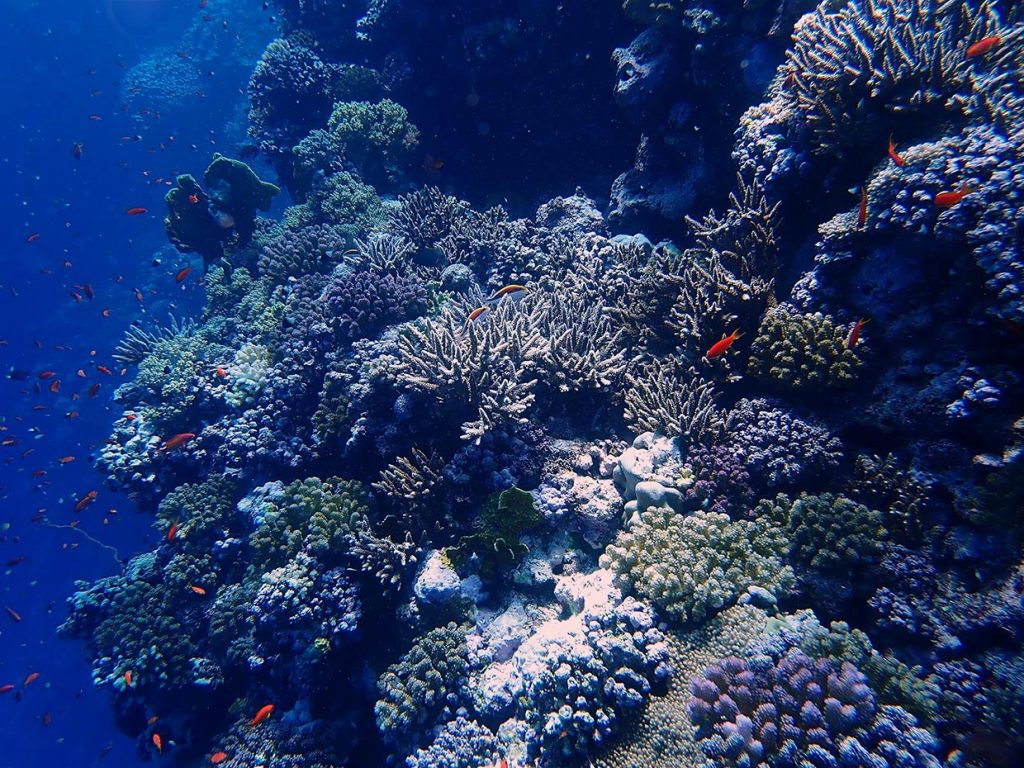 12. Thailand Bans Coral-Harming Sunscreens
Thailand has banned several sunscreens from the country's national marine parks. Products containing octinoxate, oxybenzone, 4-methylbenzylid camphor or butylparaben are harmful to coral reefs and have been outlawed. People ignoring the ban can be fined 100,000 baht – nearly $3,000. Thailand follows the island nation of Palau, which in 2018 became the first country to ban sunscreen products containing environmentally harmful ingredients. Marine biologists and environmentalists say the banned substances can reduce the resiliency of ecosystems to climate change factors and prevent the recovery of degrading wildlife and habitats. The resulting damage to coral reefs, including coral bleaching, poses a threat to one-quarter of marine species, and threatens shorelines and vibrant tourism in affected areas. Estimates vary for the amount of sunscreen washing into areas around coral reefs, but a paper published in 2016 puts the amount at 6,000 – 14,000 tons.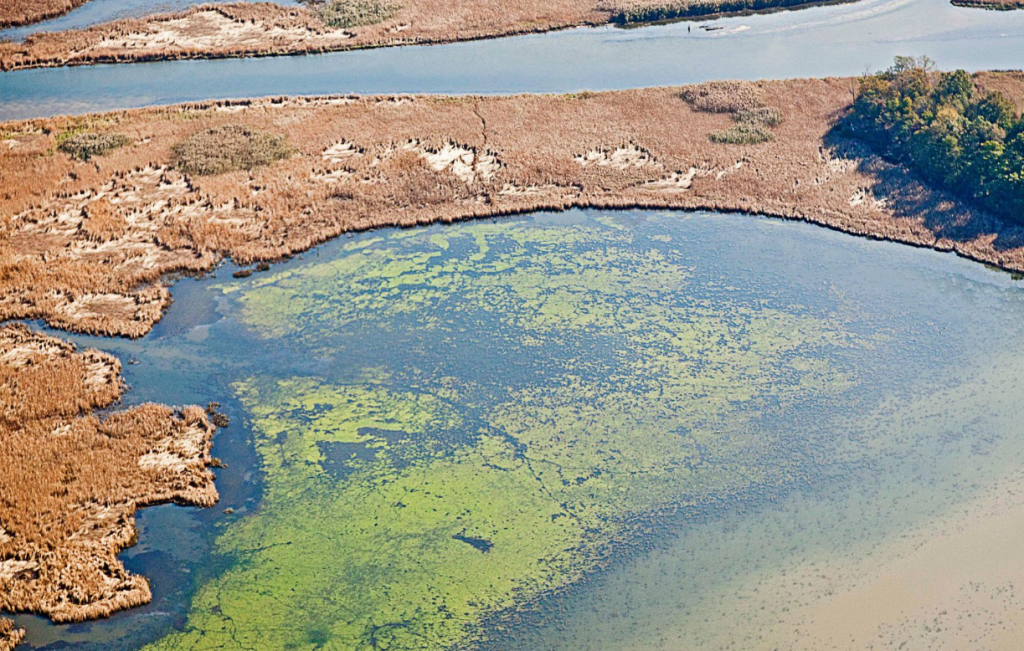 13. Scientists Discover 'Dead Zones' on Two US Coasts
Scientists surveying the bottom of the Gulf of Mexico discovered a "dead-zone" equivalent to more than four million acres of habitat. The National Oceanographic and Atmospheric Administration (NOAA) released the survey's findings this week, which were uncovered by scientists aboard a research cruise. Typically, dead zones cover around 5,400 square miles, but the hypoxic zone near the Gulf this year measured approximately 6,334 square miles. Dead zones develop when excess nutrients from cities and farms drain — "runoff" — into the water, decaying algae and eventually making the area uninhabitable for most marine life, according to NOAA. Research indicates that hypoxic waters can drastically alter marine diets, reproduction, and growth. Similarly, hypoxic zones were reported near Oregon, where they have occurred each year since 2002. Yet this year, the zones were reported earlier than they have been in decades.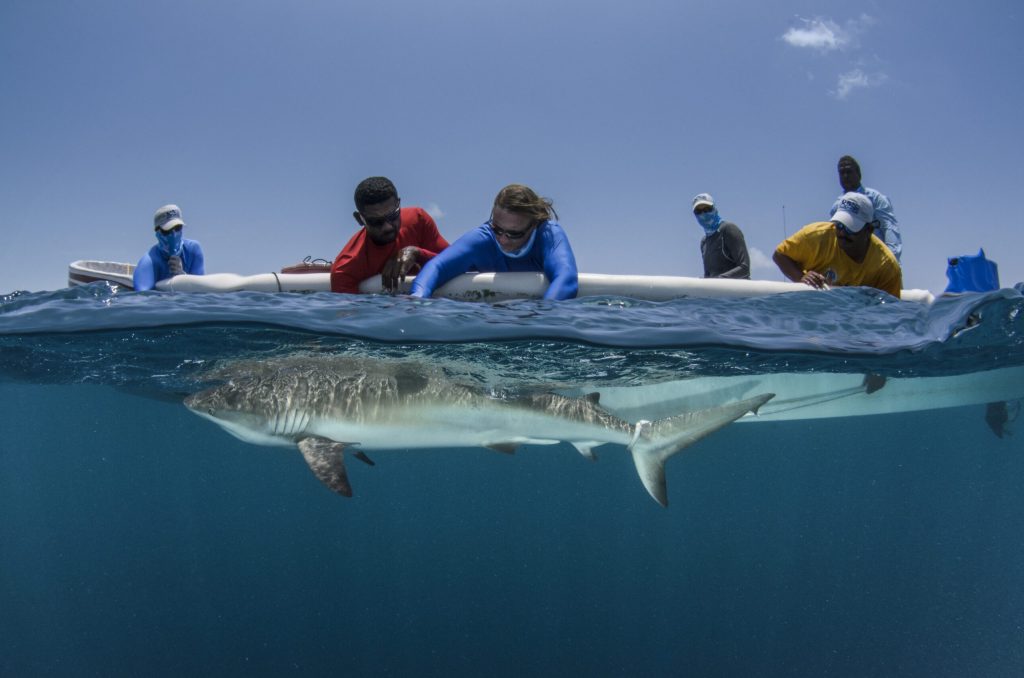 14. Study Finds Predictors of Supporting Sustainable Shark Fisheries
Global fisheries management is typically focused on sustainably maximizing economic benefits, in alignment with traditional fisheries management and most researchers who study sharks. However, in Europe and North America, sharks are increasingly venerated as wildlife to be preserved irrespective of conservation status. To understand the divergence in goals, researchers surveyed 155 shark conservation-focused environmental advocates from 78 environmental non-profits on their information sources, whether all policy-relevant scientific information reaches advocates, and if advocates work towards the same policy goals as scientific researchers. Findings suggest many environmental advocates use science-based arguments in their advocacy, but a small but vocal subset report that they never engage with science. This appears to be a key predictor of whether advocates support sustainable management of shark fisheries or bans on shark fishing and trade in shark products. This analysis suggests avenues for engaging diverse stakeholders about shark conservation.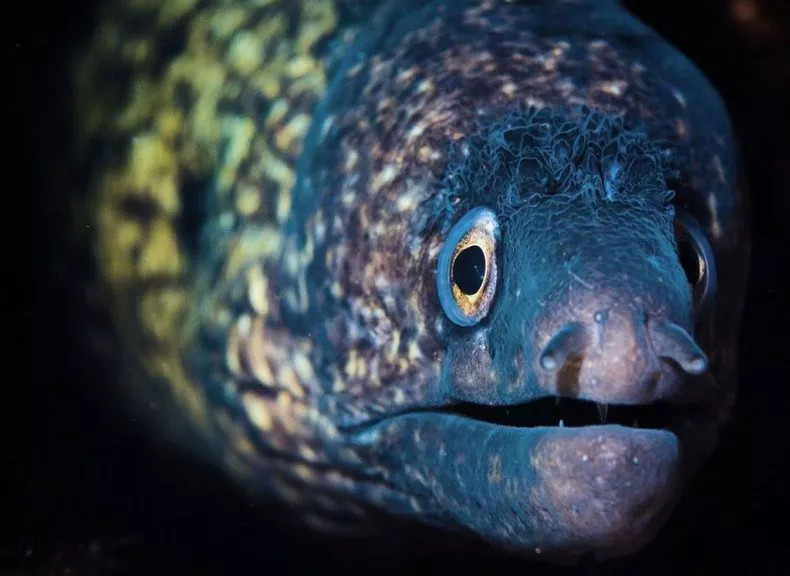 15. Photographer Captures Marine Life in Vanishing Ocean Habitats
Spanish photographer Toni Bertran is using his lens and scuba gear to capture images of undersea marvels humanity stands to lose due to climate change and unchecked environmental pollution. He wants his colorful photos of seldom-seen sea creatures to remind humanity to do more to protect the natural world. Bertran has been diving and taking pictures underwater since childhood and is shocked at the level of deterioration he's seen in recent decades. He photographs the creatures he hopes will make the public aware and posts their portraits to an Instagram account. "That is the reason I like portraits the most — people can see facial expressions in marine animals just as in humans. And it is always easier to persuade people to care and get involved in preserving something they can feel empathy for, something that they can come to love."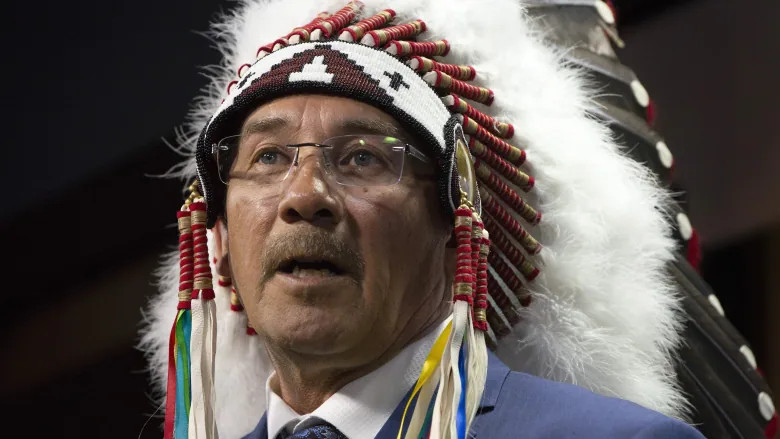 16. James Bay Coast Closer to Being Declared National Marine Conservation Area
Following a year of discussions between Mushkegowuk Council and the federal government, the James Bay Coast is moving closer to being declared a National Marine Conservation Area (NMCA) in Canada. The two sides have signed a memorandum of understanding. If completed, the 90,000 square kilometre area will become the sixth location in the country designated an NMCA. According to the federal government, NMCAs are established to "achieve ecological sustainability in these areas, create enjoyable experiences for visitors, promote awareness and understanding among Canadians, and provide benefits for Indigenous peoples and coastal communities." It will join Fathom Five National Marine Park, Gwaii Haanas National Park Reserve, National Marine Conservation Area Reserve and Haida Heritage Site, Lake Superior National Marine Conservation Area, Saguenay–St. Lawrence Marine Park and Tallurutiup Imanga National Marine Conservation Area as the sixth NMCA.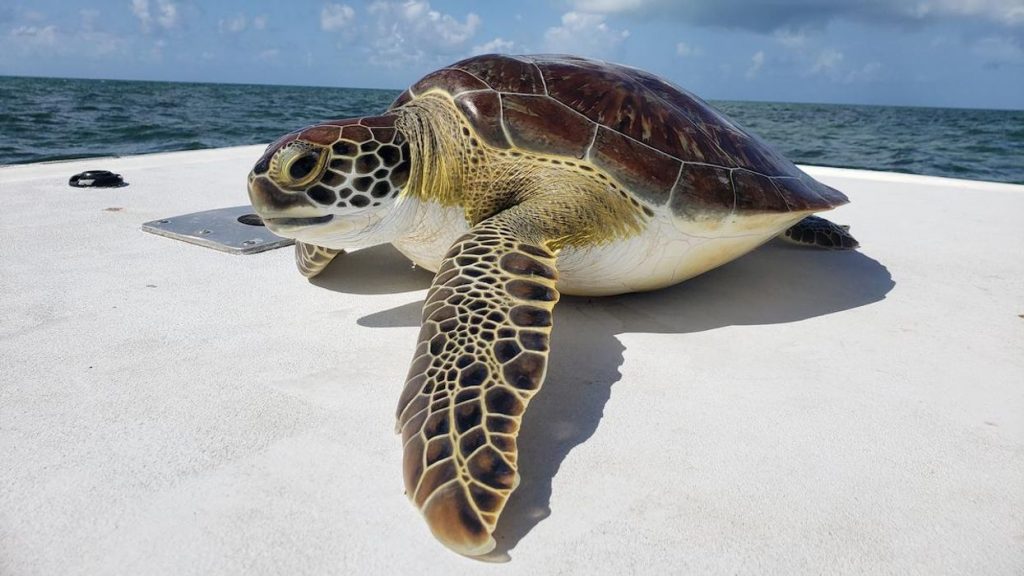 17. Sea Turtles in the Florida Keys Have High Tumor Rates. Are Humans to Blame?
Stranded green sea turtles in the United States Florida Keys are showing high rates (51.5%) of internal and external tumors, more than double the incidence rate for green sea turtles in Florida overall. The tumors are caused by fibropapillomatosis (FP), a "transmissible tumor disease of ecological importance," said Bette Zirkelbach of The Turtle Hospital in Marathon, Florida who coordinated the study. Every species of sea turtle is affected, but green sea turtles, especially in the Florida Keys and around other developed islands, seem particularly prone. The tumors grow internally and externally on eyes, flippers, necks, and more. For vulnerable and endangered species like sea turtles, emerging wildlife diseases like FP and other consequences of human activities threaten their future. Scientists and conservationists must come up with innovative approaches to help maintain healthy populations until the chronic underlying causes of these issues can be addressed.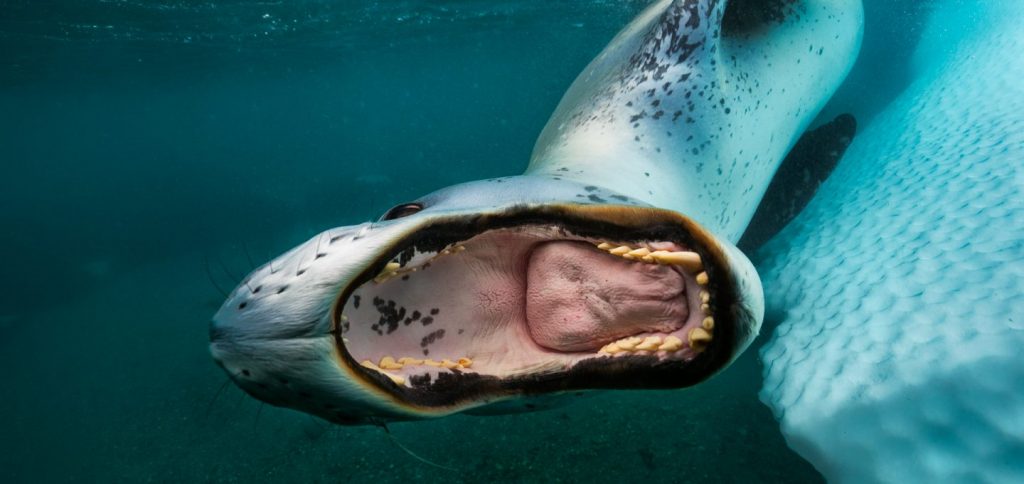 18. Philippe Cousteau Calls for Antarctic Marine Protected Areas
Antarctica regulates our climate, and its waters feed the fish that feed the world. The Southern Ocean connects all ocean basins, its deep cold waters helping to circulate vital nutrients across the globe. Every day, billions of krill absorb huge quantities of carbon from the water's surface and excrete it deep below, where it is stored in one of our planet's greatest carbon sinks. The fact that temperatures in Antarctica reached a balmy 20 degrees Celsius in 2020 should be a wake-up call for everyone. What happens in Antarctica does not stay there. Ocean conservation organizations invite everyone to #CallOnCCAMLR to take decisive, united action at the October 2021 meeting and vote to establish three marine protected areas in Antarctica that will protect almost 1% of the global ocean and create a buffer against climate change.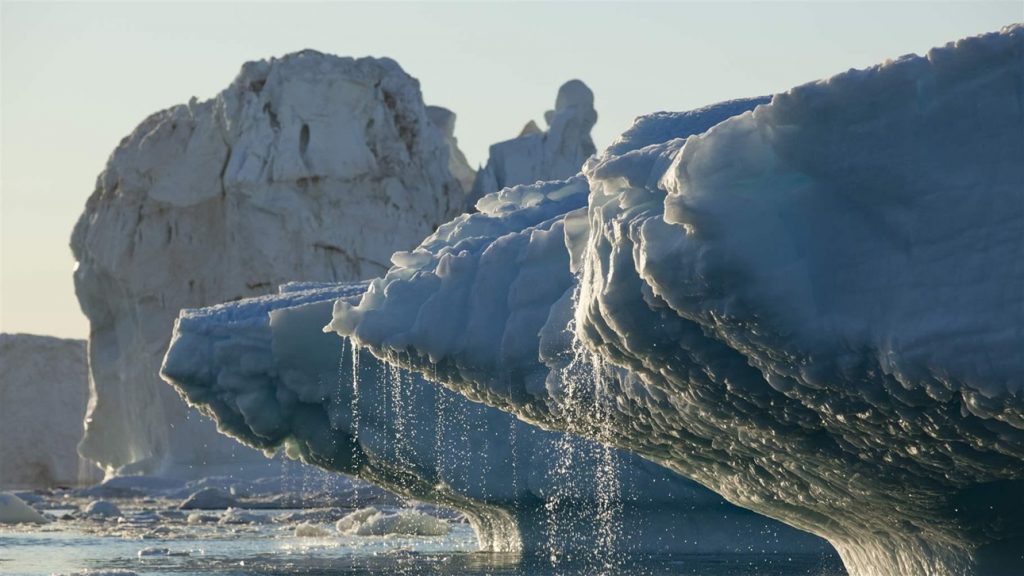 19. To Prevent Worst-Case Climate Future, Governments Must Act Now
The report Climate Change 2021: The Physical Science Basis offers a sobering account of how human activities have altered Earth's climate and the implications of those changes. The report includes a first-of-its-kind regional assessment of climate change, offering an interactive guide to inform risk assessment and adaptation. Although the report details strategies to stabilize the climate, some of the effects are irreversible, especially changes in the ocean, ice sheets, and sea level. The Southern Ocean is experiencing the strongest ocean heat uptake in the world, affecting water chemistry and temperature. This could disrupt the Antarctic ocean currents, which pull nutrients from deep in the Southern Ocean and ferry them to major ocean basins across the planet. The report emphasizes that rapid, strong, and sustained action to reduce emissions and other greenhouse gases and air pollutants, especially methane, can improve the future course of the climate.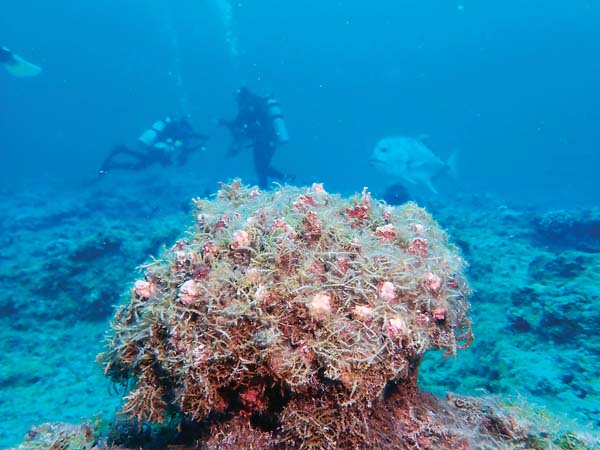 20. Researchers Work to Stop an Invasive Seaweed in Hawaii
At Papahanaumokuakea Marine National Monument in Hawaii, researchers study a newly identified invasive seaweed smothering corals and algae. Scientists are researching ways to mitigate the spread of the fast-growing nuisance alga called "Chondria tumulosa," which is threatening native species. Divers found Chondria at about 30% of surveyed sites at Manawai. Papahanaumokuakea is one of the largest marine conservation areas in the world and experiences very little direct human impact. "This alga is a new species, and so the first task is to learn everything we can about it," lead scientist Andrea Kealoha said. "Understanding these dynamics will help us to develop ways to prevent its spread." Scientists and researchers are still unsure how Chondria got there. Invasive species can travel through many vectors, such as ocean currents or on the hull of a ship, she explained.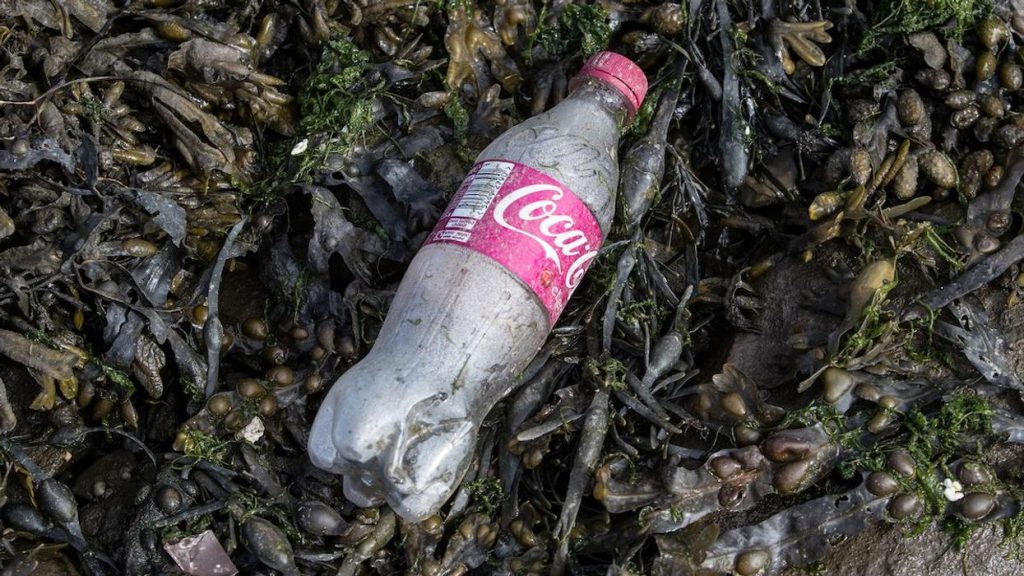 21. Coca-Cola Is #1 Most Littered Brand on United Kingdom Beaches
Coca-Cola is the brand name most likely to show up on trash collected from United Kingdom beaches, a new analysis shows. The yearly brand audit conducted by Surfers Against Sewage is part of a beach clean event. Coke was one of 12 parent companies responsible for more than 65% of all branded pollution. Many repeat offenders appeared on the lists, including Coke, #1 every year since 2019. However, the coronavirus pandemic seems to have influenced the rankings. Brands like Stella Artois moved into the top 12, probably due to pub closures increasing drinking in public settings. The audit also looked at non-branded litter (63% of the items collected). Cigarette butts were responsible for 25% of these items. In this case, the pandemic appears to have made less of a change. Personal Protective Equipment only was responsible for 2.5% of all the waste found.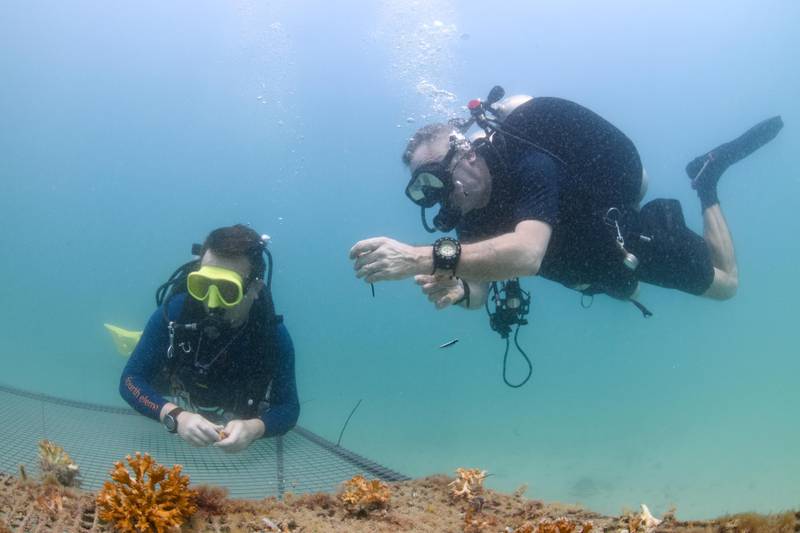 22. Artificial Reefs Sunk Off Fujairah Coast to Revive Threatened Marine Habitats
Artificial reefs are set to transform a stretch of barren, sandy seabed off the coast of Fujairah in the United Arab Emirates into a blooming coral reef within months. The environmental project by Freestyle Divers diving centre challenged schools to design a metal wire template on which new living coral could be grown. Businesses joined the scheme by sponsoring underwater tracking for each of the 15 structures across 100 square metres, to see how they will grow in the coming years. The first frames were sunk 300 metres from shore in an area protected from fishing and dredging. It is the latest program in the country to regenerate areas where marine life is threatened by climate change, overdevelopment, and habitat destruction. "We are planting trees to compensate for deforestation. We hope planting coral reefs will have a similar impact," said James Campbell, a marine conservationist.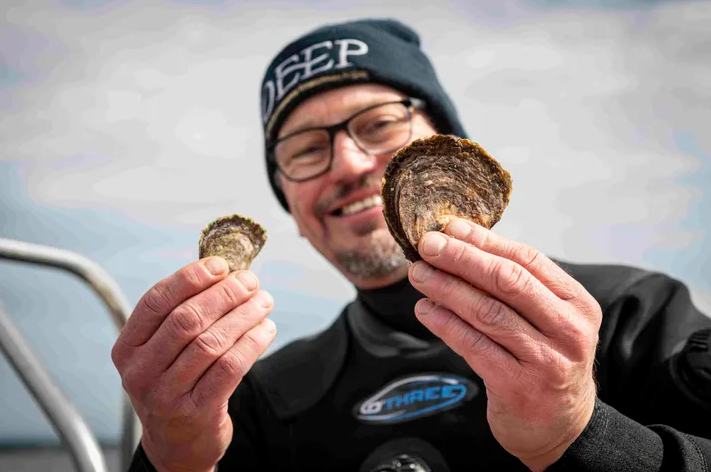 23. Scottish Distillery Project Reaches Milestone for Native Oyster Restoration
Glenmorangie Distillery and scientists from Heriot-Watt University have reached a significant milestone in the Dornoch Environmental Enhancement Project (DEEP), focused on restoring a sustainable native oyster reef in the Dornoch Firth. The 20,000th native European oyster was released into the firth, where they became extinct more than 100 years ago from overfishing. The reintroduction program paves the way for the restoration of the reef, after years of research, planning, and monitoring. As part of the project, researchers are now researching the carbon value of the calcium carbonate produced in the shell of native oysters, a key component in estimating the total value of the reef's carbon storage potential. The oysters will play a key role in purifying the water, which contains organic by-products from the distillery and the local area, with one oyster able to purify up to 200 litres of water a day.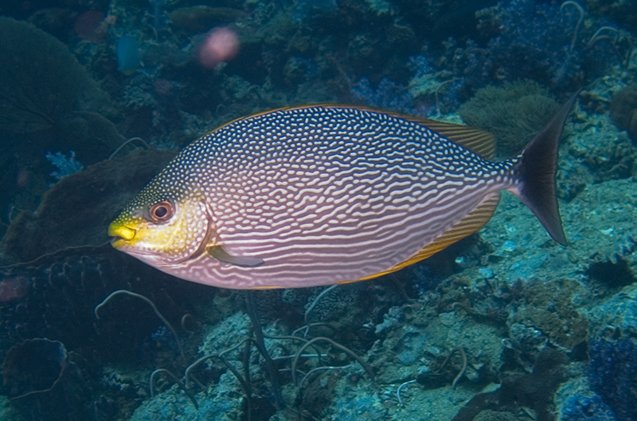 24. Study Looks at Larval Self-Recruitment, Connectivity Among Fish in Micronesia
A study that discusses the recruitment of rabbitfish in Guam and groupers in Palau and the connectivity of groupers within Micronesia has been published in the journal Estuarine, Coastal and Shelf Science. Previously, patterns of recruitment of rabbitfish in Guam and groupers in Palau could not be explained based solely on the impacts of El Niño/La Niña current and ocean circulation conditions. Researchers found that normal ocean circulation patterns are just as important as the El Niño Southern Oscillation (ENSO) in Micronesia. The discovery came from mapping large-scale oceanic currents in Micronesia from satellite altimetry over 30 years at a time scale of five days. Scientists used the data in a high-resolution biophysical model to map the fate of fish larvae after spawning. Their model included the consideration of ocean weather and ENSO, as well as the swimming behavior of mature fish larvae.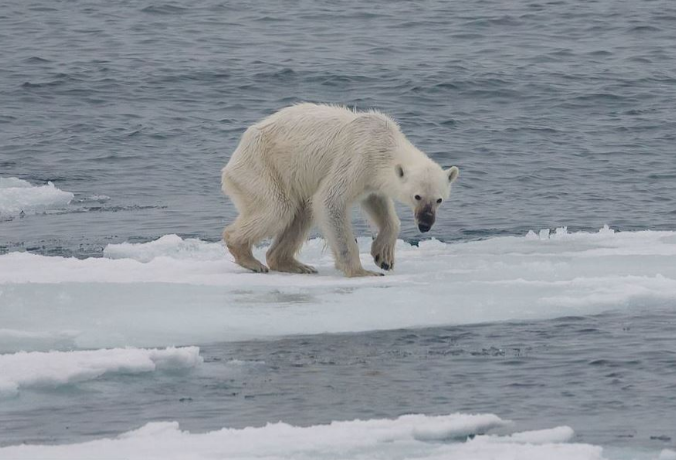 25. Changing Sea Ice Conditions Leading to Collapse of Arctic North Water Polynya
A keystone structure in Canada's High Arctic is under threat of collapse, and it would take with it a globally unique and fertile piece of the Arctic ecosystem, according to a new report. The North Water (NOW) Polynya is an area of year-round open water surrounded by sea ice in the northern Baffin Bay. The world's largest Arctic polynya is about 85,000 square kilometers and is unique because it creates a warm "microclimate" sustaining a number of marine animals. The polynya is created when an ice bridge builds up and acts as a kind of plug, keeping the old ice from the Arctic Ocean from flowing into Baffin Bay. The ice barrier has served as a bridge allowing for the movement of pre-Inuit civilizations across Ellesmere Island into Greenland. The NOW underpins the hunting and fishing economies of Inuit communities in the region.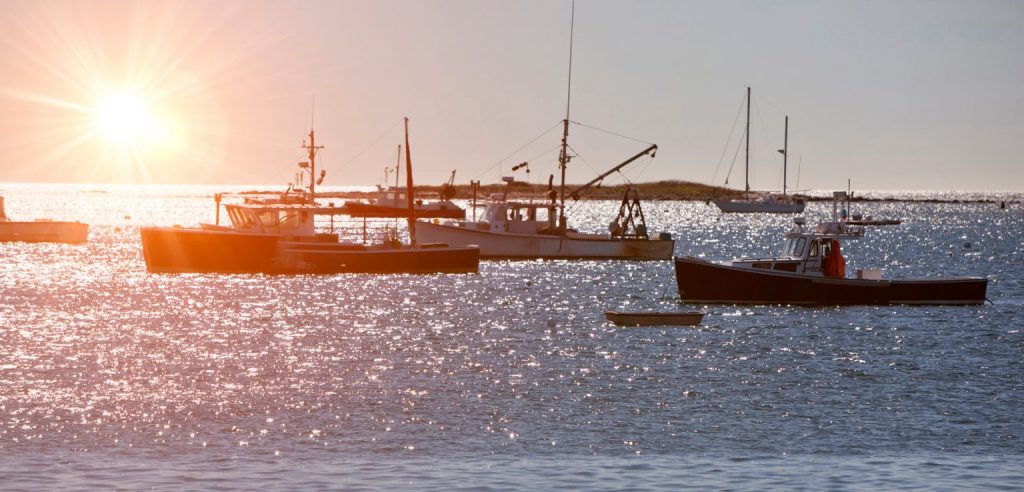 26. Fishers Struggle as Fish Head for the Poles
As ocean temperature rises, some fish species are moving to cooler waters. In the United States, commercial fishers are trying to adapt but are constrained by the regulatory environment. New research looks at trawl fishing communities from North Carolina to Maine. Researchers found that the majority of fishers remained in their traditional grounds but switched to targeting different, more abundant species. This desire for "spatial stability" of fishing grounds was both the preferred strategy among all fisher communities surveyed, but also the most sustainable practice for local fish stocks. Fishers need flexibility to catch a variety of species, which regulations often thwart. Government management plans determine which species can be caught and which must be avoided, and these plans are increasingly exacting. Fishers then either have to pursue their target catch to different water or pay for multiple expensive permits for different fish.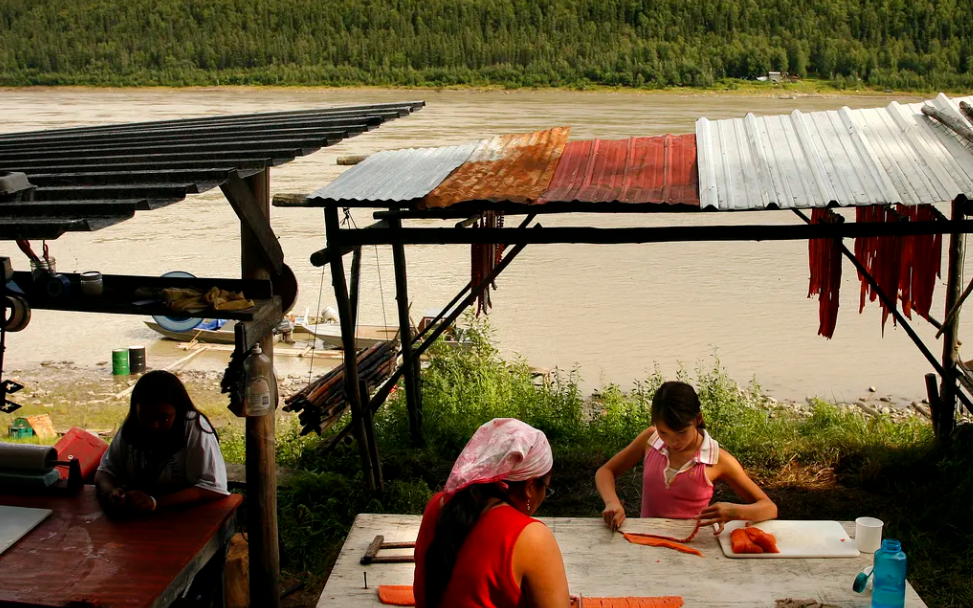 27. Recent Salmon Declines Pose Crisis for Indigenous Alaskans
Chinook salmon, the largest and fattiest of Alaska's five salmon species and the mainstay of indigenous Alaskan communities, has been declining for decades, and for the second year in a row, Indigenous fishing communities have faced a complete fishing moratorium. Now the Chum salmon have declined as well. Yet species in other regions are thriving, and scientists don't understand why. Overall, salmon appear to be moving further north into colder waters, as rising temperatures warm the oceans. Native Alaskans are disparately impacted by the changes to the salmon populations, and with salmon at the center of their culture, they face a potentially existential crisis. Salmon accounts for about 75 – 80% of Yukon River tribal diets, Ben Stevens, Tanana Chiefs Conference tribal resources manager, estimates. "Even more so, it goes beyond our tummy — into our souls, our culture. It's not just sustenance. Salmon equals life."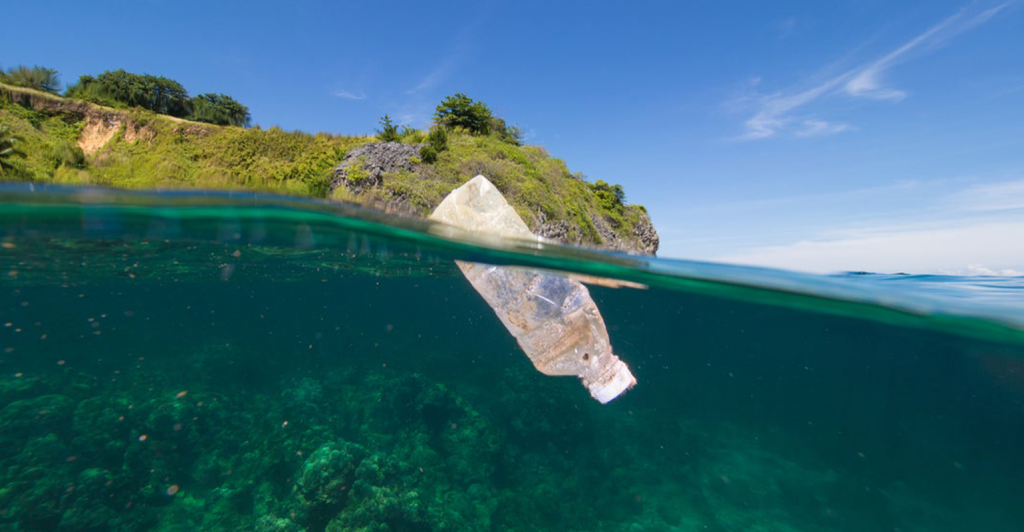 28. Seaweed Could Reduce Plastic Waste
Sustainable paper and packaging leader DS Smith is exploring if seaweed fibers can be used as a raw material in paper and packaging products, amid increasing demand for recyclable goods from business customers and consumers. In an industry first, the company could use seaweed across its packaging network as an alternative fiber source to wood. After initial testing, the company also is researching seaweed's potential role as a barrier coating, replacing problem plastics and petroleum-based packaging used to protect many foodstuffs. The production process with seaweed could be less energy intensive, with fewer chemicals used to extract the fibers, creating the next generation of sustainable paper and packaging solutions. The project is part of DS Smith's more than $140 million, five-year circular economy research and development program. The work is designed in part to boost research into alternative fibers and to reduce and eliminate waste.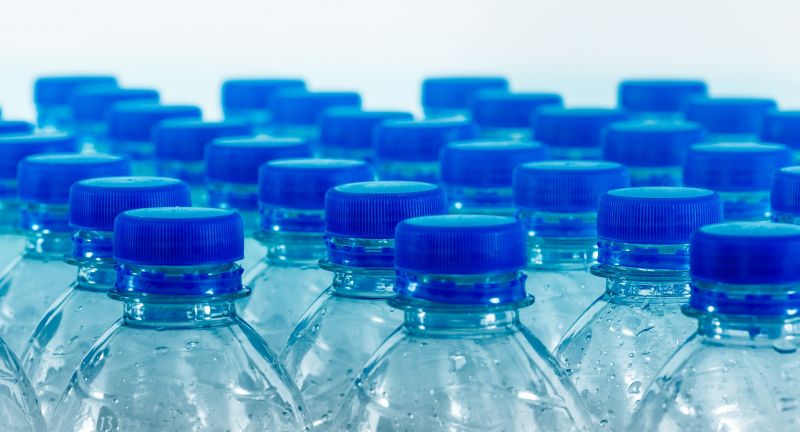 29. British Retailer Morrisons Offers Customers Free Water Refills
In an effort to curb plastic waste, the United Kingdom retailer Morrisons intends to offer customers free refills for their water bottles across all its stores and petrol stations. The eco-friendly, free service will be available nationwide. Morrisons rolled out the initiative after a 12-week trial period led to an 18% dive in water bottle sales. 63% of Britons want to reduce plastic waste yet are unable to do so due to a lack in consumer options. Customers will be able to hand their own bottles to attendants to sanitize and fill them up. The supermarket chain has already installed 300 water fountains. Morrisons initially began to offer refills in its in-store cafés as far back as 2018. It's the first UK supermarket to switch out plastic carrier bags for paper ones as well as to forgo unnecessary flexible plastics.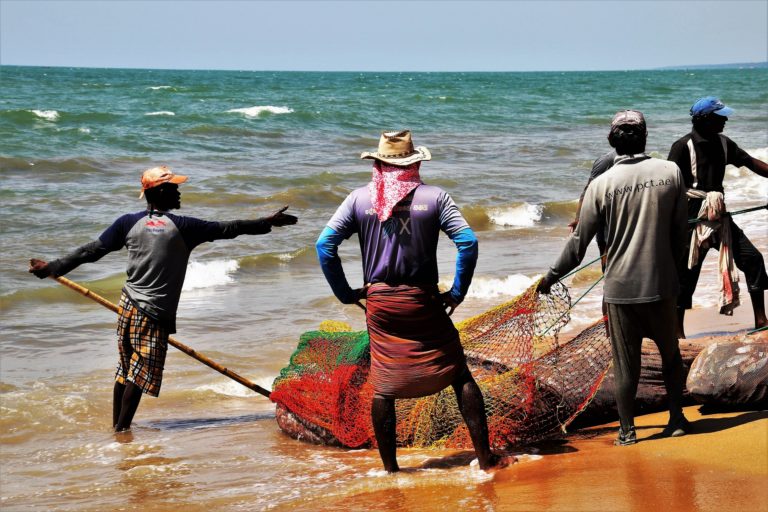 30. X-Press Pearl Sinking Spotlights Seafood Safety in Sri Lanka
Fears of possible chemical and plastic contamination of seafood and salt from the burning and sinking of the X-Press Pearl have driven down consumption of fish in Sri Lanka. Consumers are concerned that pollutants from the cargo ship that sank off Colombo in May could end up in the fish they eat, and the government has not given any reassurances while the investigation continues. The sinking coincided with the fish spawning period, and scientists do not yet know how fish react to the chemicals, nor how these chemicals pass through small to larger fish through the food chain. Experts say there are reasons to be concerned but note that Sri Lankans already eat seafood and salt that's contaminated with heavy metals and microplastics. They say the sinking should prompt the government to reduce marine pollution overall and set guidelines for safe levels of seafood consumption.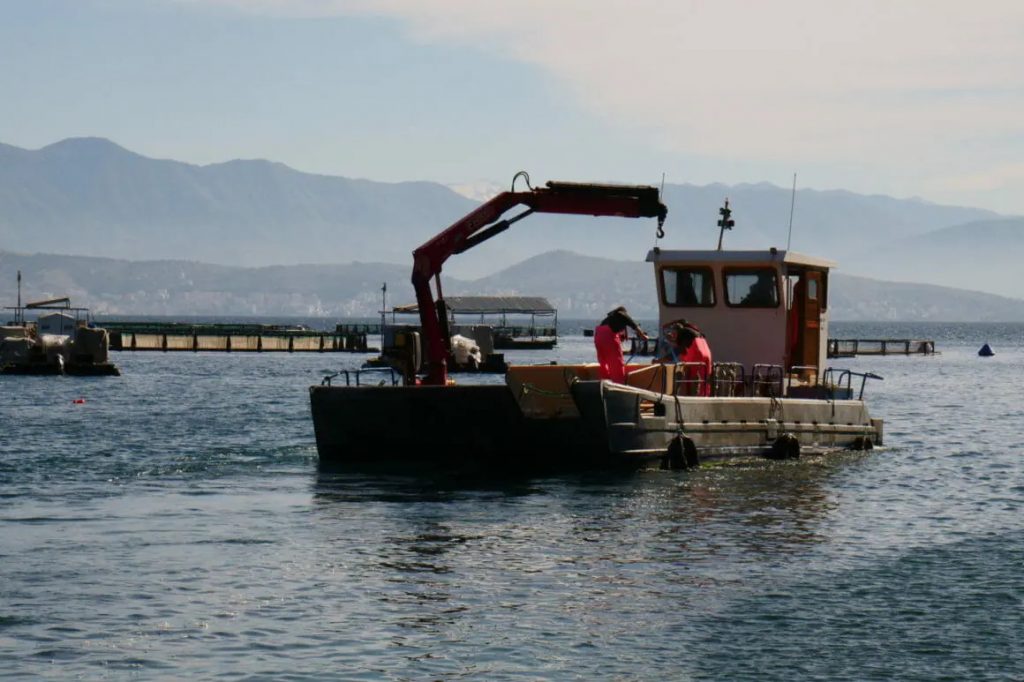 31. Fish Farm Pollution is Killing Marine Life in Greece
Since the late 1980s, sea bass and sea bream farms have proliferated between the Aetolia-Acarnania region and the Ionian Islands. Though fish farmers insist the impact is minimal, Greek scientists now claim the pollution produced is killing crucial marine ecosystems. "The preliminary results of the study reveal a dead landscape, with marine ecosystems damaged by the fish farming activities that have persisted there for decades," the researchers said. The study confirms the perception of the inhabitants and fishermen of the islands and villages that overlook this stretch of sea. They have long talked about heavily damaged seabeds and wildlife population collapses. Almost a third of Greek production is concentrated in Aetolia-Acarnania and between the Ionian islands. What's more, the Greek government is planning a major expansion over 16,000 hectares of sea.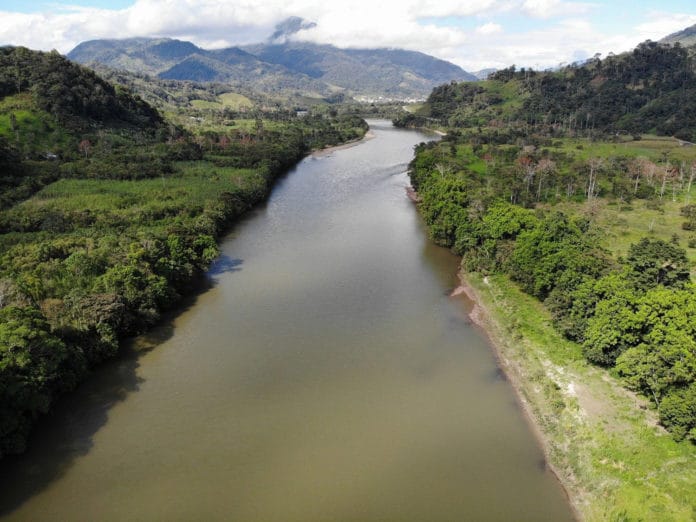 32. Rivers May Be the Largest Source of Mercury in Oceans
According to a new study from Yale, rivers are the main source of the toxic heavy metal along the world's coasts. Ten rivers are responsible for half of riverine mercury. Mercury is poisonous to both humans and animals. It enters the ocean and the animals, concentrating in higher amounts as it works its way up the food web. The ocean contains about 80,000 to 45,000 metric tons of mercury pollution, with two-thirds residing in water. For the study, scientists studied changes in the yearly cycle of riverine mercury outflow. Mercury levels were highest in August and September. They found that the Amazon River had the highest concentration of mercury, followed by the Ganges in India and Bangladesh and the Yangtze in China. Knowing this important source of mercury may help efforts to keep it out of the ocean.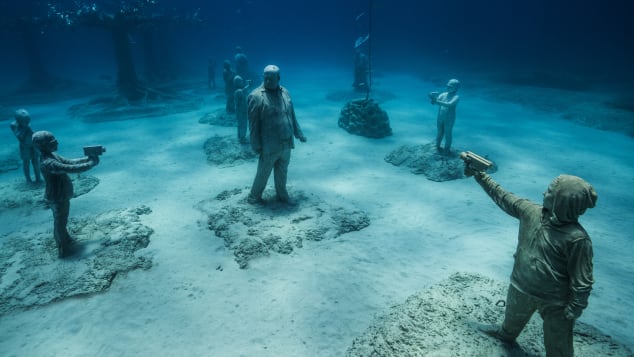 33. Underwater Sculpture Garden Supports Marine Life in Cyprus
The Museum of Underwater Sculpture in Cyprus (Musan) comprises 93 sculptures by Jason deCaires Taylor, the artist behind marine parks in Grenada and Mexico. Taylor spotlights "rewilding our natural spaces" and "reforesting areas of barren habitat" through the installation, which explores the relationship between man and nature. "I tried to incorporate as many references to climate change and habitat loss and pollution as I could, because those are really the defining issues of our era," Taylor said. He wants to leave the visitor with a sense of hope and a sense that we can reverse some of the things we've done. "It's really about safeguarding the future of the younger generation," he says. Each of the sculptures were made with inert pH neutral materials that attract marine life so that the biodiversity of the area may be "enriched" by their presence over time.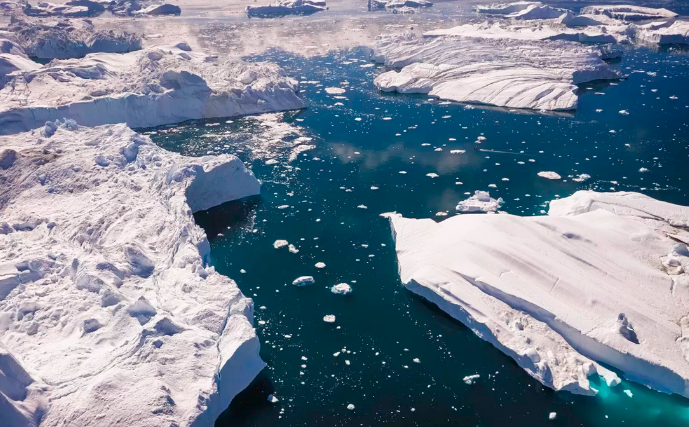 34. Arctic Ocean Fossils Suggest Climate Change Harms Plankton
Scientists have predicted a lack of sea ice from climate change could enable more light to reach the ocean's surface, increasing plankton numbers. The tiny organisms are critical for fish and other sea life to feed on. In 2020, huge blooms of plankton were spotted in the open Arctic. But according to a study published in Nature Geoscience, shrinking sea ice may doom plankton. A team of scientists used fossilized plankton and ice cores to examine the history of sources and supply rates of nitrogen, a vital nutrient for plankton, to the western and central open Arctic Ocean. Their research suggests with global warming, these waters will have less nitrogen. "Given our data, a rise in open Arctic productivity seems unlikely," lead author Jesse Farmer said. "The best hope for a future rise in Arctic productivity is probably in the Arctic's coastal waters."