French Shipping Group to Stop Plastic Waste on Ships, Turtles Saved from Smuggling, Tesco Removes Half a Billion Pieces of Plastic, and more
February 25, 2022 – We gather news: You stay informed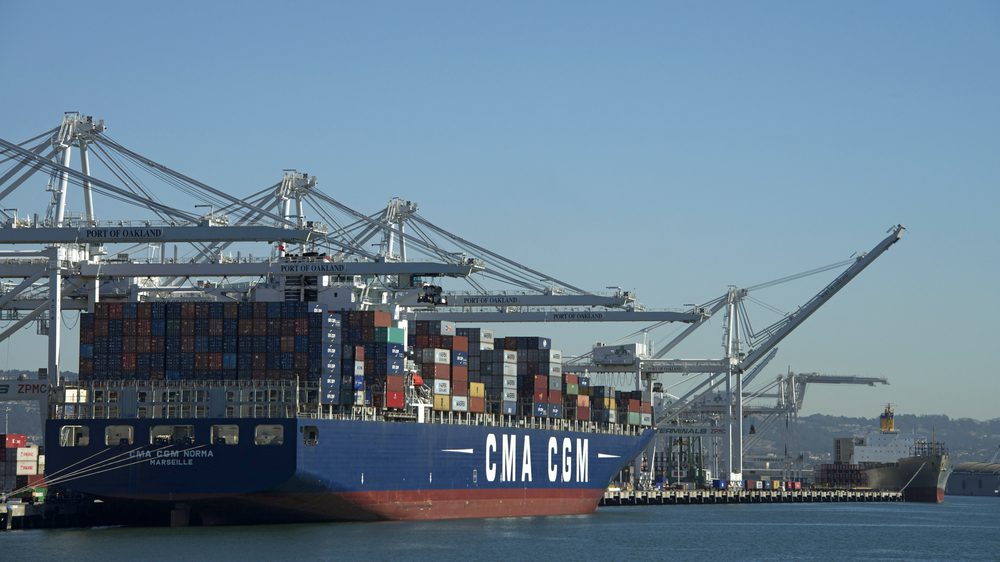 1. French Shipping Group to Stop Carrying Plastic Waste on Ships
French shipping group CMA CGM will stop transporting plastic waste aboard its ships beginning June 1 to help curb ocean pollution. CMA CGM said it currently carries the equivalent of about 50,000 standard containers of plastic waste annually. Each year, around 10 million tons of plastic waste end up in the sea and, unless action is taken, that figure is set to triple over the next 20 years to reach 29 million tons per year, causing irreversible damage to marine ecosystems, fauna, and flora. The group said its decision to no longer transport plastic waste will prevent plastic from being exported to destinations where sorting, recycling, or recovery cannot be assured. The group has announced it will host one of the two sites of the French Institute for Decarbonation at Tangram, its major innovation and training center due to open in Marseille in 2023.
Thank you for your generous gift that will help us continue the production of this weekly, free publication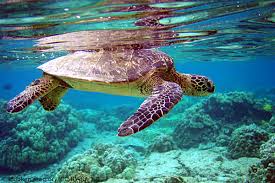 2. Nine Turtles Saved from Smuggling in Indonesia
Indonesian police have arrested a man in connection with the smuggling of nine green turtles into Bali. Indonesian law prohibits the trade in sea turtles or by-products of sea turtles; those convicted face up to five years in prison and maximum fines of up to Rp. 100 million for selling or purchasing turtles or turtle products. The police confiscated the nine turtles and arrested the man in custody based on tips from the public regarding a ship carrying protected turtles. Police suspect the turtles were destined for slaughter, their meat to be consumed during major Balinese ritual ceremonies scheduled for March. The turtles are now at the Kurma Asih Turtle Conservation Center for safekeeping. The police are prioritizing the safety of the nine turtles so they can be safely returned to the ocean in their original habitat near Jember, East Java.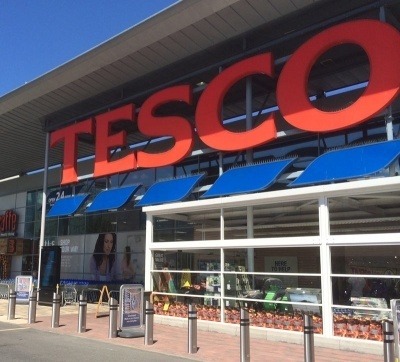 3. Tesco Removes Half a Billion Pieces of Plastic from Products
Tesco removed 500 million pieces of needless plastic from its brand products last year, including plastic bags, forks, chicken trays, and straws. Since the start of its '4Rs – Remove, Reduce, Re-use, Recycle' packaging strategy, the supermarket has removed more than one and a half billion pieces of plastic from its UK business. Tesco Quality Director Sarah Bradbury said: "We all have a responsibility to take care of our planet, and removing unnecessary plastic is an important way that Tesco can reduce its environmental impact. While we are proud of this achievement, we know we have more to do, and our work to tackle the impact of plastic waste will continue in 2022 and beyond." In 2021, the retailer was named as one of 12 producers responsible for 65% of UK packaging pollution in ocean conservation charity Surfers Against Sewage's annual Citizen Science Brand Audit.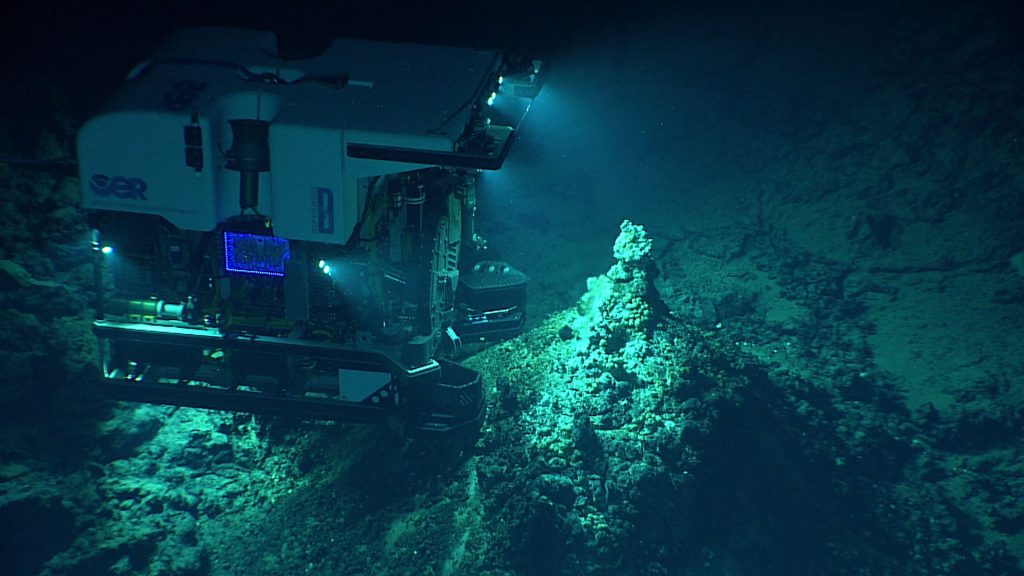 4. Renault and US Carmaker Rivian Back Moratorium on Deep-Sea Mining
French carmaker, Renault, and electric vehicle start-up carmaker, Rivian, both announced they will back a moratorium on deep-sea mining and will exclude seabed metals from their supply chains. The announcement by the companies joins a growing list of automakers that have made similar pledges including BMW, Volkswagen, and Volvo in a blow to the mining industry that aims to capitalize on increasing demand from electric vehicles by extracting battery metals like cobalt, nickel, and manganese from the seabed. Although French President Emmanuel Macron previously stated exploration of the seabed for "rare metals" and to better understand marine ecosystems was needed, the French government owns around 15% of Renault, so it is unclear how this decision will affect any French government position on the mining and extractives industry. No mining of the seabed is allowed until the United Nations International Seabed Authority finalizes global regulations.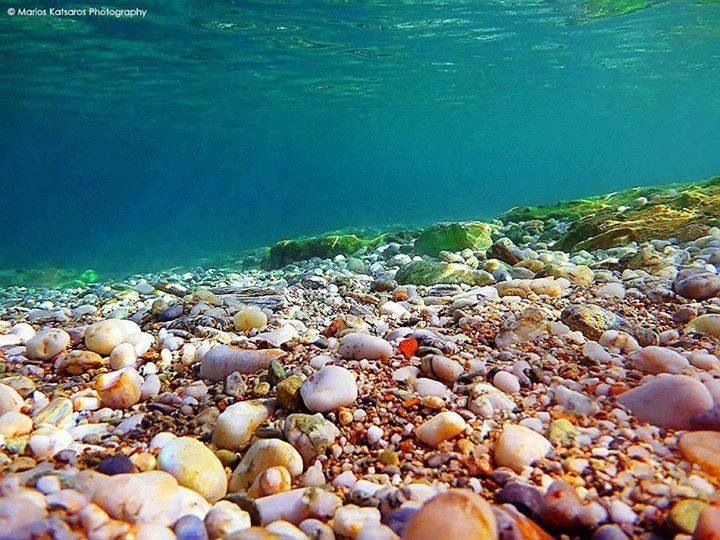 5. In a Warmer Future, Ocean Carbon Sinks Could Help Stabilize the Planet
In new research, scientists investigated the long-term rate of permanent carbon removal by seashells of plankton in the ocean near New Zealand and found seashells have drawn down about the same amount of carbon as regional emissions of carbon dioxide. This process was even higher during ancient periods of climate warming. The main geological (long-term) mechanism of carbon storage today is the formation of seashells that become preserved as sediment on the ocean floor. In sediment samples taken from the Zealandia continent, the average rate of calcium carbonate storage was about 120 million tons per year, equivalent to 53 million tons of carbon dioxide per year. This is about the same as emissions from burning fossil fuels on the continent today. The research highlights and quantifies the important role microscopic life within the ocean could play in restoring balance to the planet.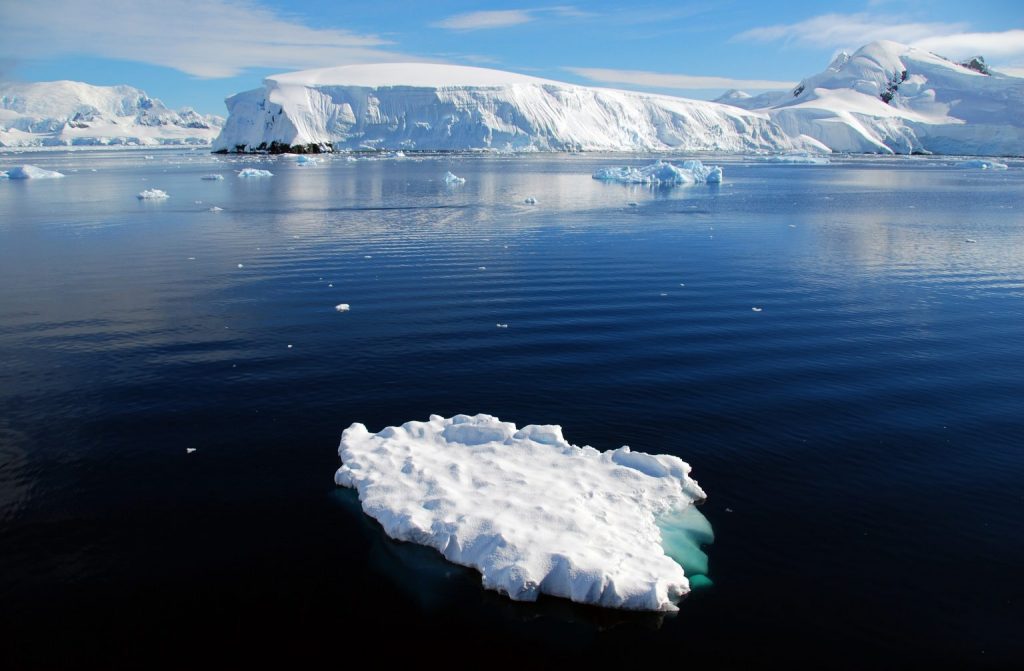 6. Antarctic Seabed Reveals Past and Future of Ice Sheets, Sea Level Rise
A new study documents the evolution of Antarctic ice sheets 20 million years ago. During the Early Miocene, atmospheric concentrations of carbon dioxide were similar to what may be the norm in 2100, if greenhouse gas concentrations continue at their current rate. Scientists recovered 1 mile of mud from the floor of the Ross Sea, which they used to reconstruct Antarctica's ice sheet evolution over the last 20 million years. The West Antarctic sea ice (WAIS) contributed significantly to global sea level 8 million years earlier than thought. The young WAIS was highly erosive, which resulted in the land beneath the ice lowering below sea level, increasing its vulnerability to climate and ocean changes. "Understanding past climate conditions and the behavior of Antarctica's ice sheets is essential to predicting how much and how fast sea levels will rise in the future," said researcher Amelia Shevenell.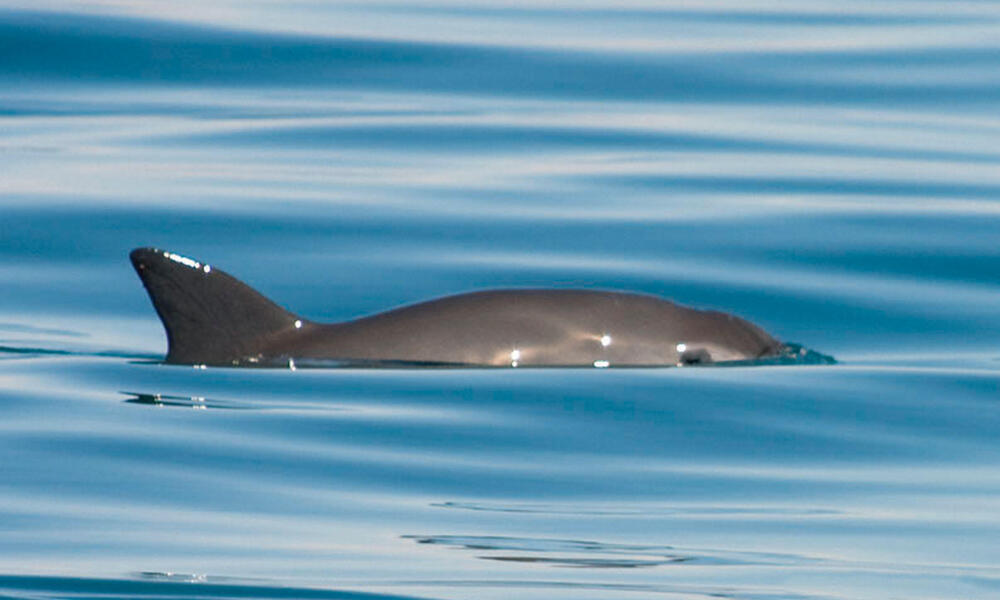 7. Fewer Than 10 Tiny Vaquita Porpoises Are Left. Can They Be Saved?
The population of the vaquita, the world's smallest marine mammal, has decreased 99% over the past decade. A recent survey found fewer than 10 individuals left in the waters of their limited home range between Baja California and Mexico. Some say there is hope for the endangered species: researchers can still hear their high-pitched calls and echolocation clicks. But vaquitas continue to face threats. Alongside sea turtles and whales, vaquitas can easily become entangled in the gillnets used by totoaba poachers and local fishers. The Mexican government has outlawed totoaba fishing and made the use of gillnets in the area illegal, but few of the promised penalties have been carried out. "There isn't governance to enforce another way of fishing and support fishers who fish in a way that would allow vaquita to survive," says Francis Gulland, Commissioner at the US Marine Mammal Commission.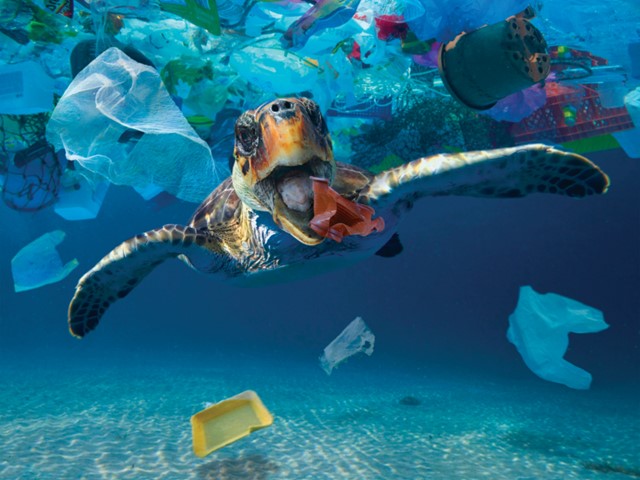 8. Plastic Pollution at Sea Reaches Critical Level
A report on 2,600 research studies says plastic pollution at sea is reaching worrying levels. The report warned that pollution will continue to grow even if immediate action is taken to stop such waste from reaching the world's oceans. "We find it in the deepest ocean trenches, at the sea surface, and in Arctic sea ice," said biologist Melanie Bergmann. Some areas, such as the Mediterranean, East China and Yellow Seas, already contain dangerous levels of plastic. Other bodies of water risk becoming increasingly polluted in the future, the report found. Almost every kind of ocean animal has been affected by plastic pollution, which is harming important environmental systems such as coral reefs and mangroves. Bergmann said getting that plastic out of the water again is nearly impossible and that policymakers should center their efforts on preventing any more pollution from entering the oceans.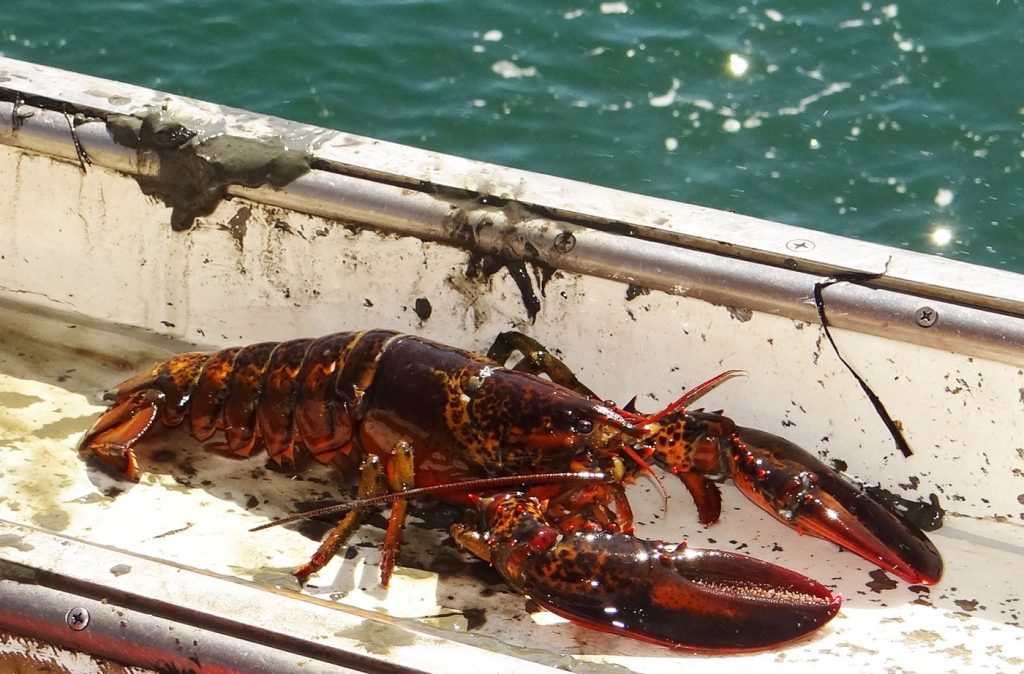 9. Maine Lobster Could Lose a Sustainability Label Over Right Whale Concerns
Maine's lobster fishery may lose a key sustainability label over concerns for the endangered North Atlantic right whale. Seafood Watch, which is designed to help consumers make informed choices about sustainable seafood, rates fisheries as green for "best choice," yellow for "good alternative," and red for "avoid." Industries on the program's red list are "overfished, lack strong management or are caught or farmed in ways that harm other marine life or the environment." It's for the latter reason that the program may urge consumers to steer clear of the state's lobster fishery. "Seafood Watch recommends avoiding American lobster caught by trap from Georges Bank and the Gulf of Maine stocks due to risks to the critically endangered North Atlantic right whale," the program's draft assessment said. Seafood Watch based its assessments on risk to the right whale, which is thought to number fewer than 360.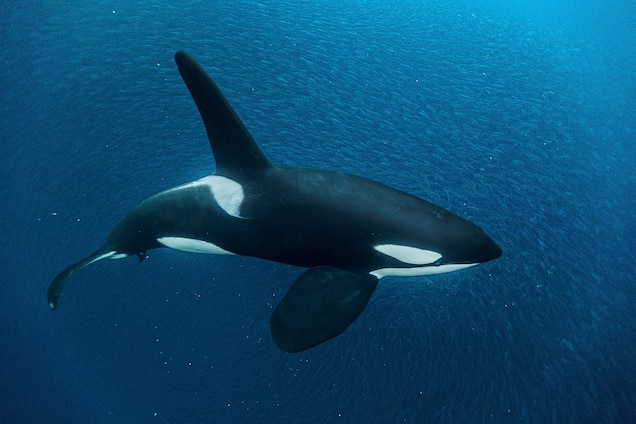 10. Orcas Take Down a Blue Whale, Proving They're the Apex Predators of the Ocean
While killer whales have been known to attack blue whales, scientists have been unable to document such an attack until now. Researchers from the Cetacean Research Centre in Australia recently published their findings, showing that killer whales, which belong to the dolphin family, are the top ocean predators. Killer whales are so fierce that even great white sharks seem to be scared of them. According to researchers who had tagged white sharks with a tracking device off the coast of California, just the presence of a pod of killer whales, also called orcas, drove away the sharks for months. One reason such an attack on a blue whale has been so difficult to document is because blue whales, which are currently listed as endangered under the Endangered Species Act, used to be rare. But their numbers have rebounded in recent decades.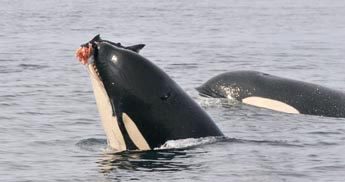 11. One Man Is Working to Restore the Orca Population in the Pacific Northwest
For the past 45 years, Ken Balcomb has led the Orca Survey, a photo identification project focusing on the southern resident killer whale population of Puget Sound. Photo-ID techniques have turned Balcomb's hundreds of thousands of photos into a scientific database. The results of the survey show only about 70 orcas remain in the sound, with an astounding 40% of the population having been taken into captivity or killed during a capture attempt. Balcomb founded the nonprofit Center for Whale Research to study whales and use their findings to promote conservation. Orcas have been around the area for thousands of years, but finding a single orca is hard to do. Balcomb is now working to increase the salmon population on the Elwha River. "It's going to bring salmon back to a pristine status where there'll be lots of food for the whales," he said.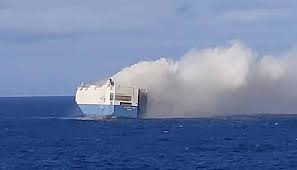 12. Ship Burning in Atlantic Ocean Carrying 4,000 Luxury Vehicles Draws Concerns for Future of EV Transport
A 60,000-ton cargo ship, carrying roughly 4,000 vehicles built by Germany's Volkswagen Group, is ablaze in the Atlantic Ocean. The Felicity Ace was sailing from Emden, Germany near a Volkswagen factory to Rhode Island when it caught fire near Portugal. Although the Portuguese Navy was able to evacuate all 22 crew members on board, the ship is still burning and adrift. Although there are no known oil leaks and the ship remains stable amid concerns it could sink and harm ocean ecosystems, the cause of the fire and when it might be extinguished are still unknown. Firefighting ships began arriving over the weekend from Gibraltar and a salvage ship will arrive mid-week from the Netherlands. Complicating firefighting efforts are the electric vehicle batteries on the ship, which could raise questions about the safety of shipping electric vehicles over long distances at sea.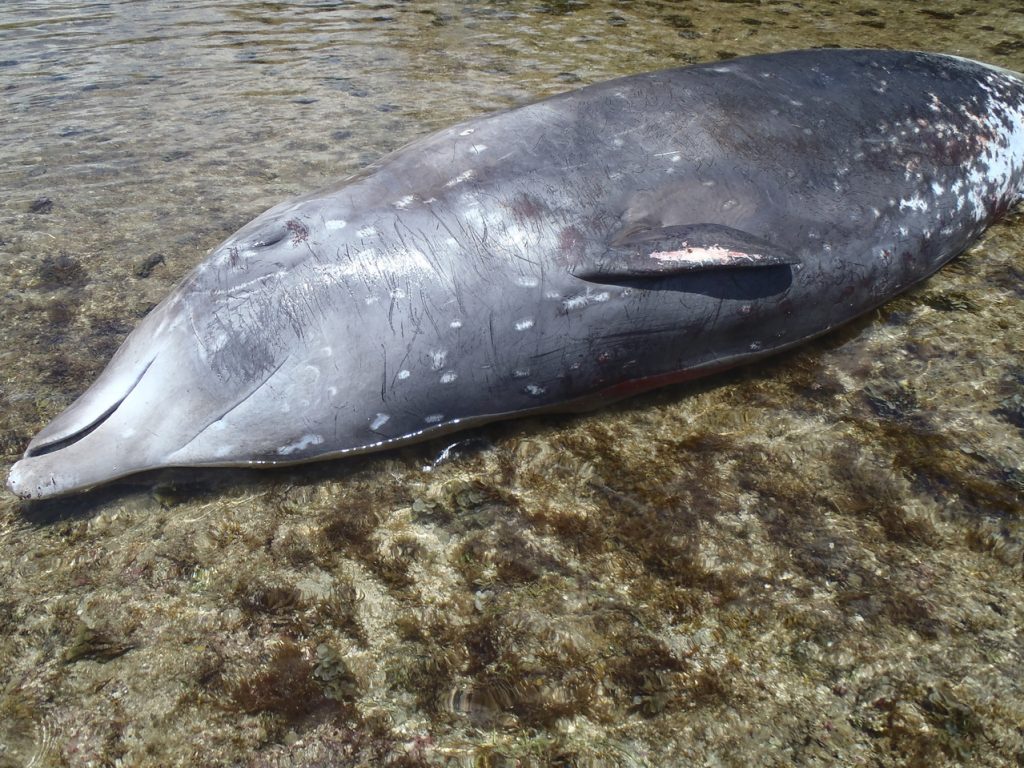 13. Are Whales Stranded in Corfu, Greece Connected to Seismic Surveys for Oil Extraction?
Two beaked whales stranded on a beach in Corfu, Greece were freed unharmed by volunteers. There are seismic surveys currently being carried out in the area for exploration and extraction of oil and fossil gas, and some believe there is a connection. WWF Greece requested that the Greek government suspend surveys until it verifies they are safe for sea life. The world's whales are facing increasing threats in key habitats, a report by WWF has warned. The most significant threat to whale and dolphin populations is entanglement in fishing gear and "ghost nets," which are discarded, lost, or abandoned by fishermen, killing an estimated 300,000 whales a year. Whales also face overfishing, which limits food supplies. Overfishing also increases ship traffic, which raises the risk of whales being hit by vessels, underwater noise, plastic and chemical pollution and offshore oil and gas drilling.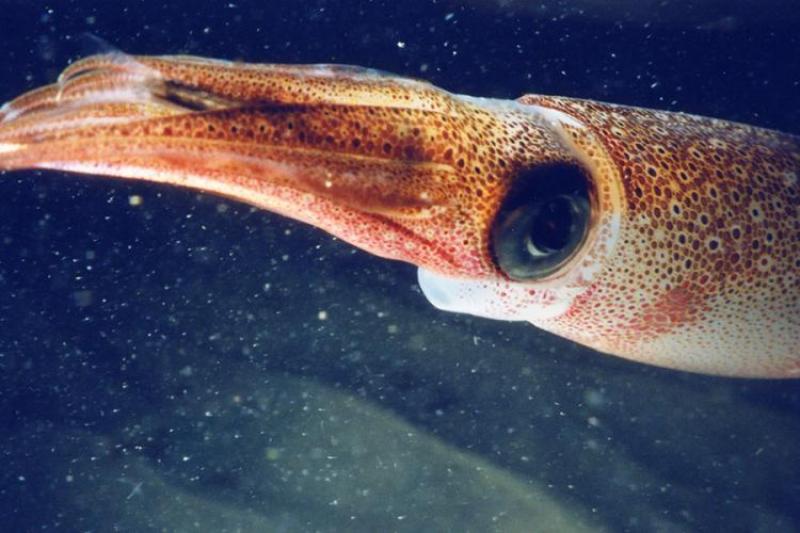 14. Marine Heat Waves Responsible for Squid Blooms
Marine heat waves driven by climate change have fueled a dramatic increase in market squid population along the Washington (39-fold increase) and Oregon (25-fold increase) coast over the past two decades. Marine heat waves can disturb aquatic ecosystems and can negatively impact wildlife. Scientists need more research on how ocean temperature and salinity, as functions of biodiversity, could aid in the development of an "early warning system" that could be used by coastal fishing communities to predict changes in the population of market squid. Scientists are expecting shifts such as this one to have impacts on fishing communities and other animals in the ocean and are trying to get more information on the mechanisms that are responsible for driving this change and others like it. Due to climate change, warming temperatures, and increasing variability in climate patterns, more of these extreme events will undoubtedly happen.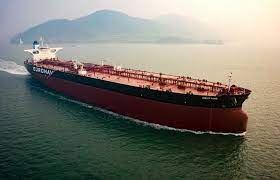 15. Euronav Makes Whale Protection Measures Mandatory for Its Fleet
To protect endangered animals like the North Atlantic Right whale and the Eastern Mediterranean Sperm whale, shipping company Euronav has teamed up with the Great Whale Conservancy (GWC), an environmental group dedicated to the protection of great whales and their habitat, to investigate how to avoid ship strikes. A first result is the inclusion of the voluntary measures of the Canadian East Coast, the waters around California and the Hellenic Trench in the 2022 Instruction to Masters, making the protection measures de facto mandatory for its vessels. Although whales are part of the ocean's capacity to regulate the atmosphere, they are threatened by entanglement in abandoned nets or fishing lines, ship strikes, plastic pollution, noise pollution, climate change, and ocean acidification. The International Maritime Organisation (IMO) recognizes the problem but has implemented mandatory protection measures like re-routing ships and/or speed reduction in few locations.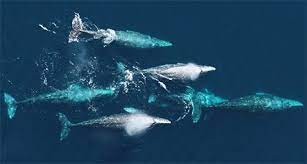 16. New Map and Report Track Whale Migration Worldwide, Including Threats They Face
The World Wildlife Fund has issued an in-depth new map and report that tracks whale migrations around the globe and the cumulative impacts they face. The report, "Protecting Blue Corridors," was developed through collaborative analysis of 30 years of scientific data contributed by more than 50 research groups. The map provides a visualization of the satellite tracks of 845 migratory whales worldwide. The report outlines how whales are encountering multiple and growing threats in their critical ocean habitats – where they feed, mate, give birth, and nurse their young – and along their migration superhighways, or blue corridors. "This map will become an essential ocean variable for a number of efforts working toward assessing changes in biodiversity and will inform critical policy initiatives like the upcoming Treaty for the High Seas under the United Nations Convention on the Law of the Sea," said report co-author Daniel Palacios.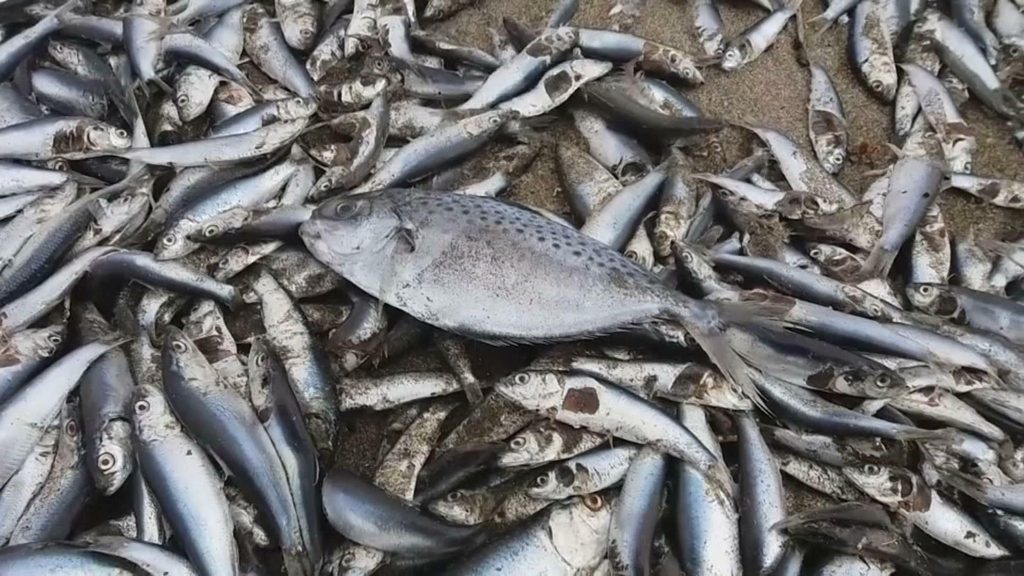 17. Thousands of Dead Fish Wash Up on Beach in Chile
Thousands of dead sardines and anchovies have washed up on a Chilean beach. Environmental officials are investigating water quality in the region, off the coast of Coliumo peninsula, to determine the cause of the incident. Some locals point to low oxygen levels in deeper waters as the reason for the deaths, with fish having to swim closer to the shore in search of oxygen. The anchovy is distributed along the southeast Pacific coast from Ecuador to southern Chile and comprises four separate stocks. Chile and Peru manage these stocks independently, but both countries are seeking their long-term conservation. Peru has two seasons per year to establish fishing quotas based on effective monitoring through seasonal surveys that estimate abundance. Additional oceanographic information is also collected. The Peruvian fishery management agency allocates the seasonal fishing quota, but there is no clear harvest control rule established.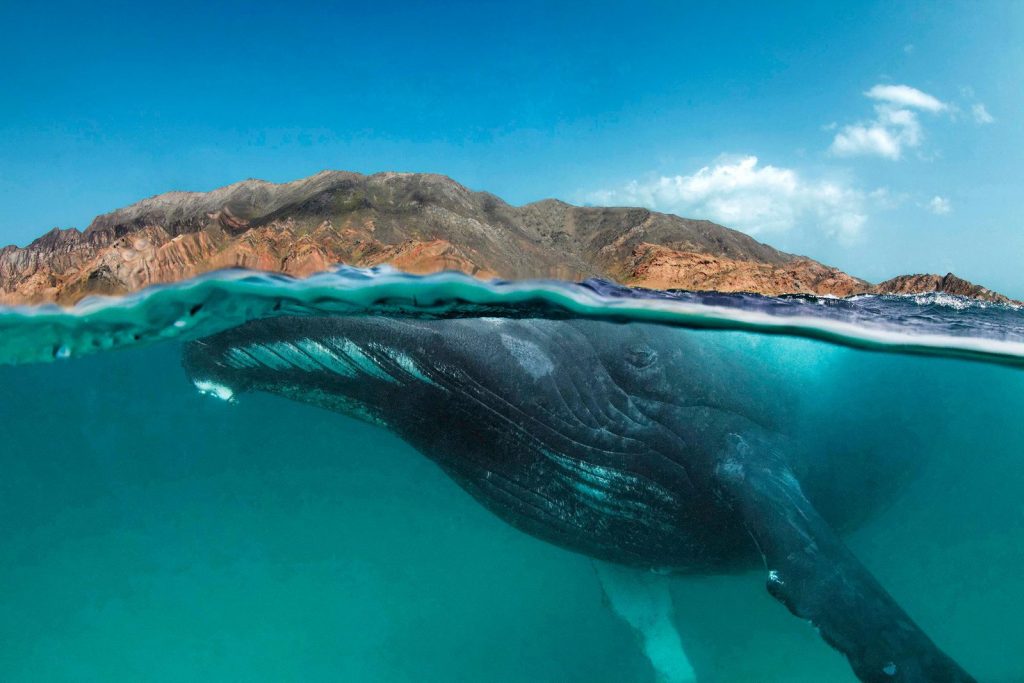 18. Environment Society of Oman Renews Commitment to Protecting the Arabian Sea Humpback Whale
Recently the Environment Society of Oman (ESO) has been raising awareness about one of the most endangered mammals in Oman's waters – the Arabian Sea humpback whale. Throughout 2022, the ESO aims to implement a Conservation Management Plan, working with local authorities to implement alternative solutions to harmful marine practices that threaten the whales' survival. In conjunction with the plan, ESO will be launching a 2-year capacity building program designed to develop the next generation of cetacean researchers and activists. The Arabian Sea humpback whale is one of 20 species of marine mammals found in Oman's waters that the organization hopes to protect with these projects. Arabian Sea humpback whales are classified as endangered on the IUCN Red List of threatened species. It is estimated to be the smallest and potentially most vulnerable whale population in the world, with fewer than 100 individuals.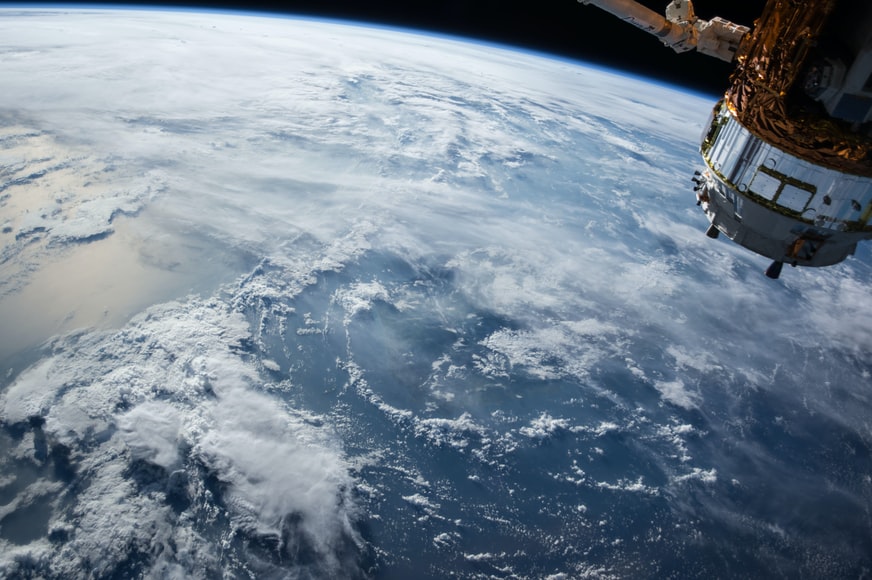 19. Using Satellite Cameras to Reveal the Ocean's Acidity from Space
Utilizing satellite cameras for ocean acidity measurements can help show scientists the damage being done to the seas and help them learn how to stop it. Satellites allow researchers to view weather patterns, map entire continents for GPS, and provide worldwide communications networks. Satellites can measure pollution levels with ultraviolet and infrared observation technology. This can potentially allow scientists to gauge how much carbon is absorbed by our oceans. Failure to curb ocean pollution will have drastic effects on the world. Aside from protecting marine life, the oceans serve several important functions in mitigating the effects of climate change. Until now, oceans have provided an important buffer as the world increases carbon emissions. However, ocean pollution and ocean heating have many negative effects (ocean acidification, carbon build-up, weather disruption) that make the ocean less effective at absorbing carbon dioxide from the atmosphere.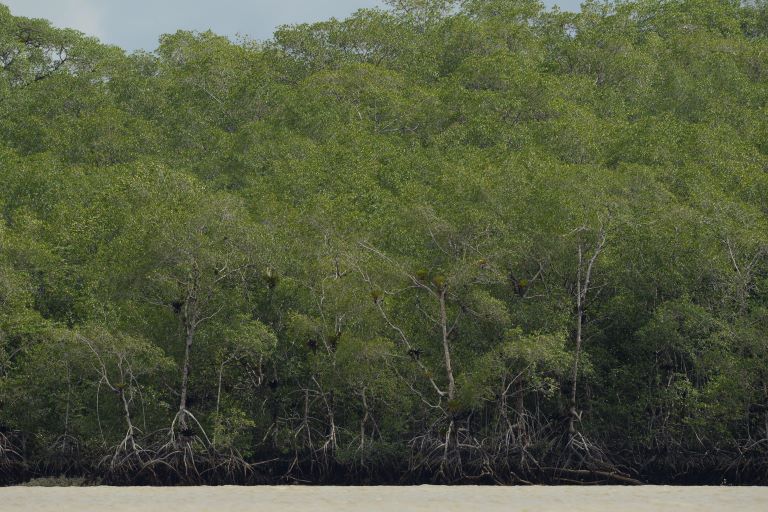 20. Afro-Colombian Community Safeguards Oceans on Colombia's Pacific Coast
A new marine protected area – Isla Ají – covers over a total of 24,600 hectares (60,800 acres) of coastal, terrestrial, and marine ecosystems on Colombia's Pacific coast. This was the result of more than two decades of work by regional officials and the Council of Naya River, which represents 19 Afro-Colombian communities concerned about protecting the area's ecosystems. "The local communities of the Naya River saw the need to protect a site that they considered to be of great cultural and environmental importance," said Jorge Parra, chief coordinator of protected areas for the Wildlife Conservation Society (WCS) in Colombia. The Naya River Delta, where the protected area is located, is home to a variety of diverse ecosystems, from tropical forests to beaches, mudflats to mangrove forests. The new marine protected area contributes to Colombia's goal of protecting 30% of its surface area by 2030.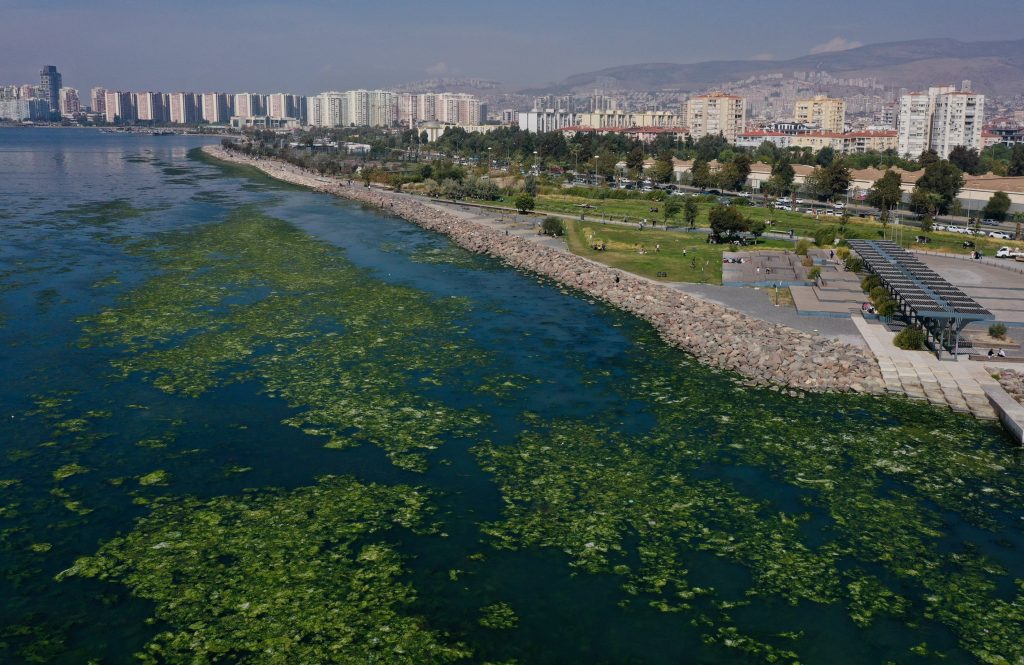 21. Project Initiated After 2021 Wildfires to Prevent Marine Pollution on Turkey's Shores
A project has been initiated in the Aegean town of Marmaris, Turkey in an attempt to prevent marine pollution that emerged from erosion caused by rains following last year's catastrophic forest fires. In some regions of Marmaris, soil mass and pebbles started to flow towards the sea causing the natural balance on coasts to deteriorate. Samples taken from seabed points 200 meters off the coast showed a layer of mud 2 meters in height at the bottom in some parts of the bay. The project will cover comprehensive efforts initiated by the Marmaris Environmentalists Association (MÇD), with an aim to clear up to 2 meters of mud in some parts of Marmaris Bay. Ahmet Kutengin, the head of MÇD, noted that once completed, a report featuring solution proposals will be submitted to the relevant authorities.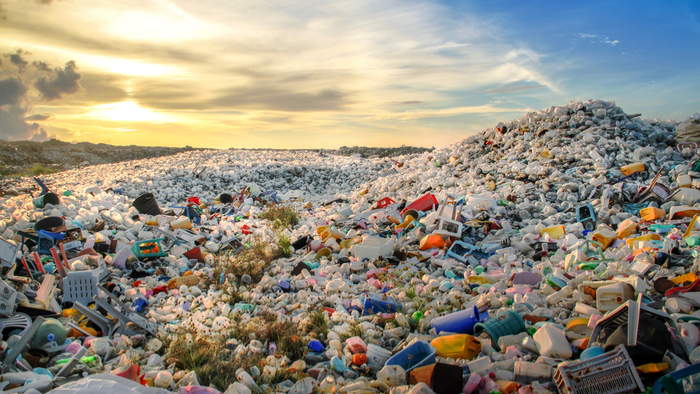 22. Global Survey Finds 75% of People Want Single-Use Plastics Banned
Three in four people worldwide want single-use plastics to be banned, according to an IPSOS poll released on February 22, as United Nations members prepare to begin talks on a global treaty to mitigate plastic pollution. The IPSOS poll also showed that 85% of respondents globally want manufacturers and retailers to be held responsible for reducing, reusing, and recycling plastic packaging, up from 80% previously. The biggest support for single-use plastic bans in the poll came from Colombia, Mexico, and India, developing countries at the sharp end of a waste crisis. It is likely to take at least two years to finalize any treaty; however, whatever is agreed at the Nairobi conference (February 28 to March 2) will determine key elements of the deal, which is being touted as the most important environmental pact since the Paris Agreement on climate change in 2015.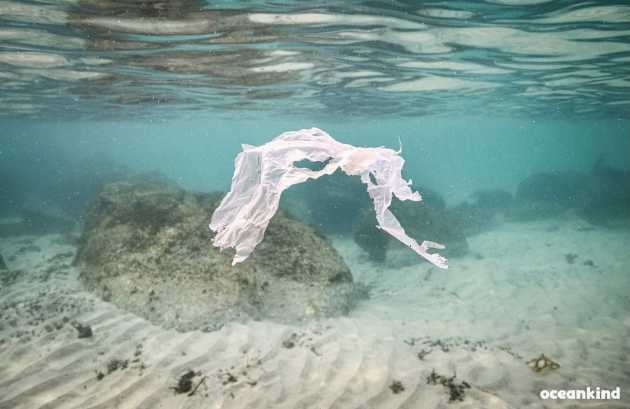 23. Discarded Masks Increasingly Show Up on Korea's Beaches
One South Korean couple is on a mission to clean up shores and the ocean. "We had been keeping record of trash on the beaches before the pandemic began, and masks are now much more commonly found," said Kim Yong-kyu, the CEO of oceankind, a company focused on marine conservation. Masks have been introduced as a new category on a form that tracks beach pollution. "It goes to show how easily found they are," he added. But masks are just the tip of the iceberg. "I once saw a fish that got stuck in a single use plastic glove while scuba diving," he said. The couple founded the company to raise awareness on marine environmental issues after witnessing ocean pollution firsthand during dives. Their work includes conducting marine environment research, giving lectures, and organizing beach cleanups mainly along the east coast with the local community.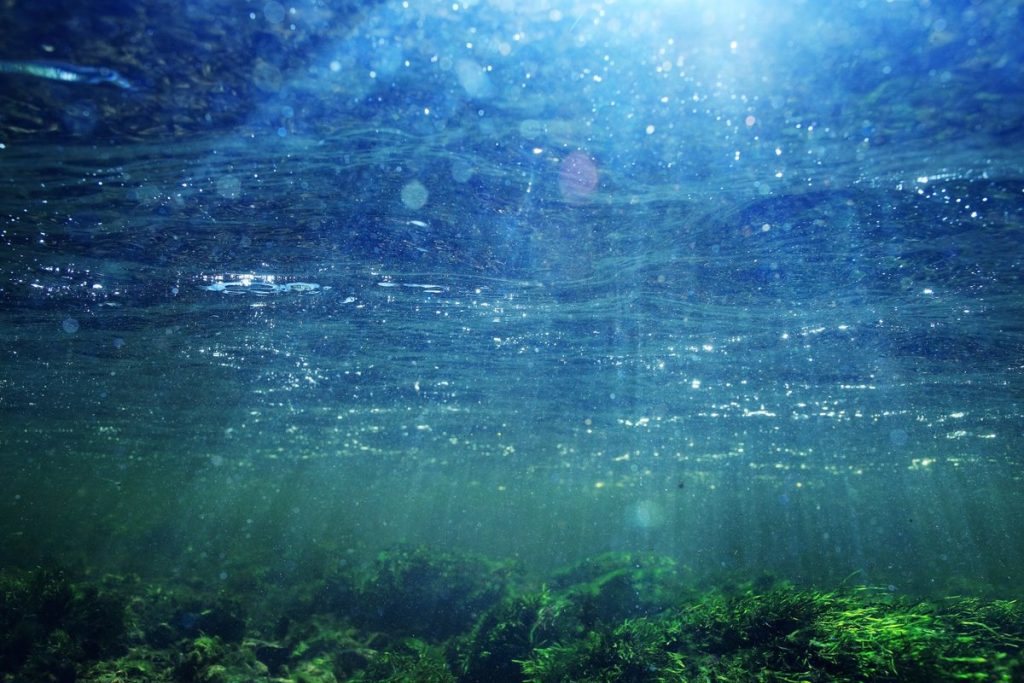 24. India, France to Enhance Cooperation on Marine Science, Technology
India and France will enhance scientific cooperation in marine science and technology and with exchanges of students and researchers to monitor, protect, and sustainably use marine resources. The two countries have agreed on a roadmap on the blue economy and ocean governance. India and France intend to tap the blue economy while respecting the environmental, coastal, and marine biodiversity, the Ministry of External Affairs (MEA) said in a statement. Both countries aim to contribute to scientific knowledge and ocean conservation, while also ensuring that the ocean remains a space of freedom and trade, based on the rule of law. Studying the cumulative impacts of multiple stressors on the marine environment, including ocean acidification, pollution, and extreme weather events, coastal risks and resilience can also add to the scientific cooperation between India and France in the domain of Blue Economy and Ocean Governance.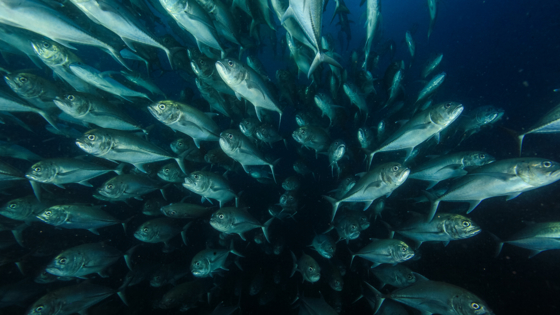 25. Scientists Develop Acoustic Library to Make Sounds of the Ocean Widely Available
Whale songs might be familiar, but few people have heard the hoarse growl of a streaked gurnard or the rhythmical drumbeat of a red piranha. Scientists are now calling for many thousands of sounds to become widely accessible. Experts from nine countries are working to create what they have dubbed the Global Library of Underwater Biological Sounds – or "GLUBS." This would gather together recordings held all over the world and open them up to artificial intelligence learning and mobile phone apps used by citizen scientists. The initiative is part of burgeoning work on marine "soundscapes" – collecting all the sounds in a particular area to discern information about species types, behavior, and overall biological diversity. Scientists say these soundscapes are a non-invasive way to "spy on" life underwater. Many fish and aquatic invertebrates are nocturnal or hard to find, so acoustic monitoring could help conservation efforts.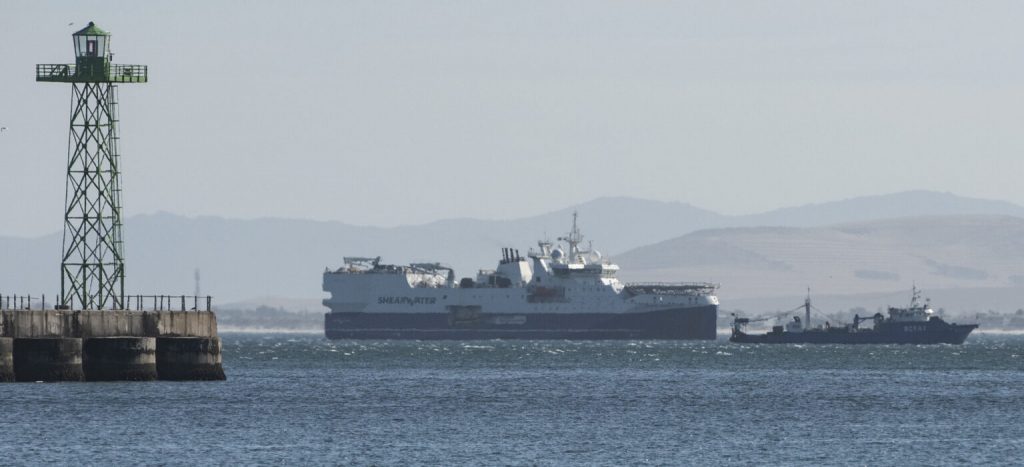 26. Find the Middle Ground on Seismic Surveys, Says South African Fishing Front
The South African United Fishing Front has sent an open letter to government ministers calling for a platform to discuss seismic surveys. Pedro Garcia, the organization's chairperson, said the fishing community was "a football in the middle" of controversy in the courts over the seismic surveys used by the petroleum industry to map seabed deposits of oil and gas. "We firmly believe that the future is to move from fossil fuels towards renewable energy," Garcia wrote. "The days of the government giving big industry free and unfettered access to our natural resources often with grave environmental consequences is over. We are hoping to have our voices heard … We have to look at the possibilities of coexistence without causing irreparable harm to marine resources or to the environment. These extremes are not good for the country or for the fishing industry for that matter."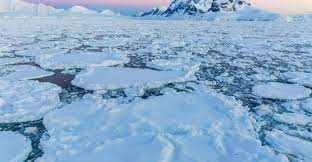 27. Antarctic Sea Ice Shrinks to Smallest Surface Area on Record
The ice surrounding the Antarctic continent has retreated to 1.97 million square kilometers (760,620 square miles), preliminary satellite data from the National Sea Ice Data Center in Colorado showed on Monday, February 21st. That is below the previous record of 2.1 million square kilometers set in 2017. The findings add to signs that global temperature changes are becoming more extreme. The past eight years were the hottest on record, with 2021 ranking as the sixth-warmest, according to U.S. government data. The poles are suffering especially, with Arctic sea-ice contracting by an average of 13% every decade since 1979. The United Nations' Intergovernmental Panel on Climate Change warned last year that the West Antarctic ice sheet would "be lost almost completely and irreversibly over multiple millennia" with sustained warming levels between 2 degrees and 3 degrees Celsius.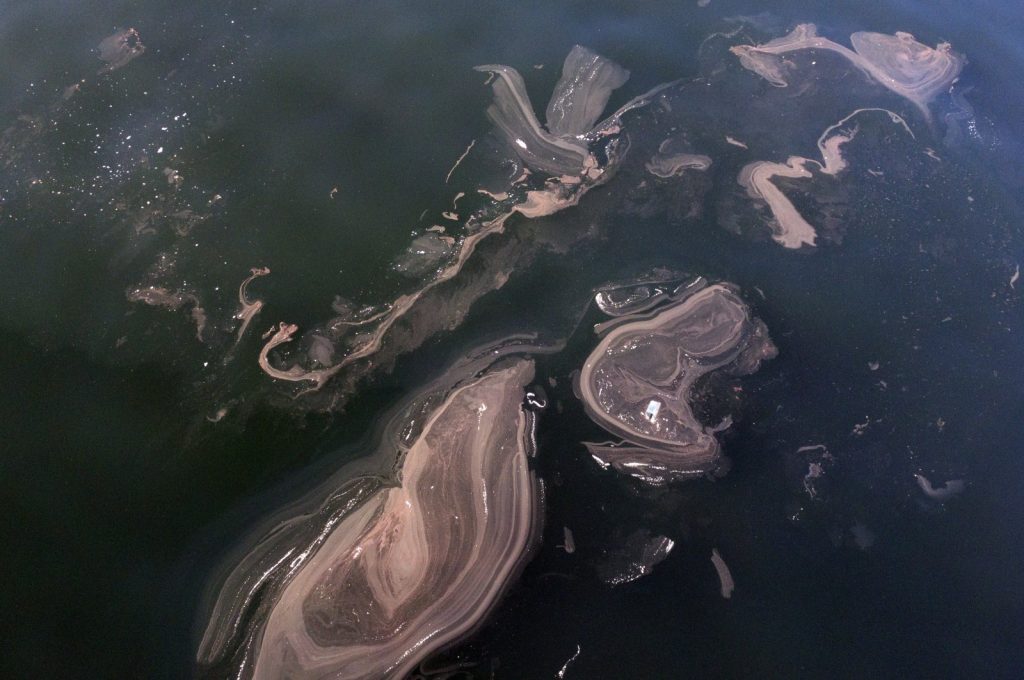 28. Marmara Sea Mucilage Back in Istanbul's Maltepe
The Marmara Sea mucilage, or "sea snot," reappeared off the coast of Maltepe, Istanbul on February 22nd, with experts and activists resuming warnings that the environmental catastrophe might affect the region again this summer just as it did last year. The natural phenomenon, blamed on the increase in organic pollutants and rise in sea temperatures, greatly affected tourism, fishing, and the once-thriving seabed. There are several organizations carrying out mucilage research to find out what survived after the mucilage phenomenon, how many exist, and where they are located. Mucilage clogs pores of creatures living through filtering nutrients in the water, meaning death for sponges. The increase in seawater temperatures and the use of chemicals have affected the region from the Gulf of Gemlik to the Kapıdağ Peninsula in Balıkesir. The Marmara Sea no longer has a defense against new polluting effects.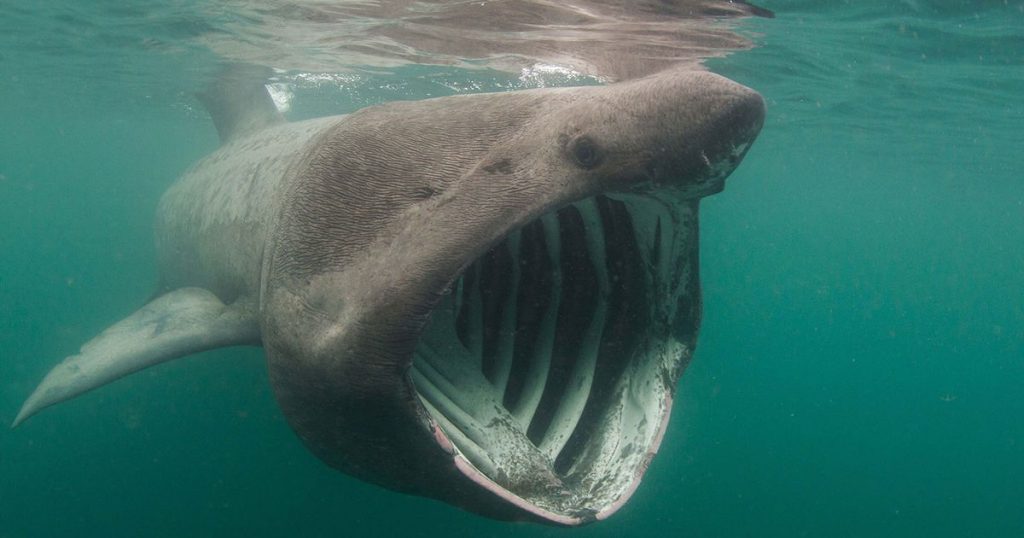 29. Basking Sharks Increasingly Scarce Near California
In the mid-1900s, basking sharks were observed by the thousands each year in the California Current Ecosystem (CCE). Now they are rarely seen at all in this region. There is no formal monitoring effort around the species, but what data exists is a red flag that the species warrants further investigation. A new study confirms a striking decrease in basking shark sightings in the CCE after the 1970s and 1980s and finds a significant shift in when sightings occurred — from fall and spring in earlier years of surveys to the summer months after the 2000s. The study's authors suggest several approaches to conserve the population: coordinating documentation of basking shark deaths and sightings to create better population estimates; increased shark fin market monitoring; and developing region-specific genetic markers to help ensure that regulations for international trade in endangered species are being followed.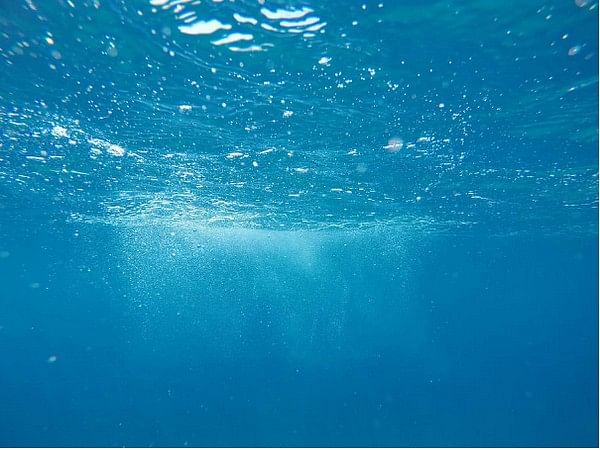 30. Deutsche Bank Ocean Resilience Philanthropy Fund Opens for Contributions
Deutsche Bank has announced that its new philanthropic fund dedicated to ocean conservation and coastal resilience is now open for contributions globally. The Deutsche Bank Ocean Resilience Philanthropy Fund is the first of its kind set up by a financial institution, giving donors the opportunity to support Nature-based Solutions (NbS) for ocean conservation efforts through a dedicated international framework to facilitate donations. Coastal resilience measures to counter climate change will require significant investment, estimated to be up to 500 billion US dollars by 2050. The Fund's first initiative is the Future Climate Coral Bank, a research project in the Maldives led by the Maldives Coral Institute that aims to identify coral species that are resilient to climate change and conserve them in a living gene bank. The bank has committed an initial 300,000 US dollars to launch the Fund.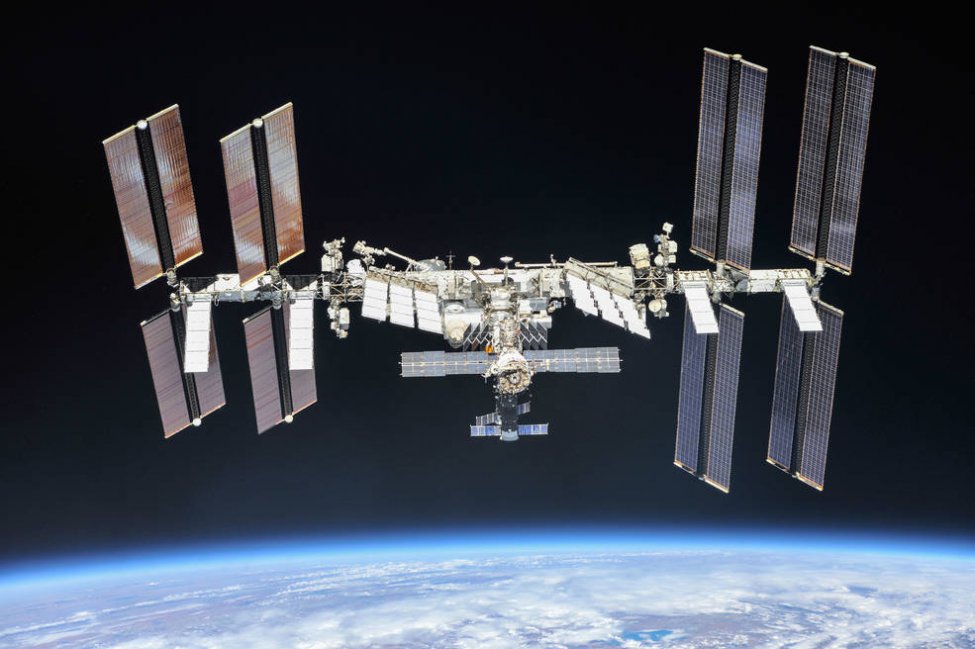 31. Little Is Known About How Sinking the Retired International Space Station Will Affect Marine LIfe
When the International Space Station (ISS) retires in 2031, most of it will sink into Point Nemo, a remote area of the Pacific Ocean so far from land that many scientists refer to it as a "space cemetery." There's hardly any life in the nutrient-poor waters—one of the reasons it is used as a galactic dumping ground. But large technology exposed to space presents a whole different set of unknown variables, and some are questioning how space exploration ultimately impacts marine life. "The ocean isn't a limitless repository for all of our space junk," says Erik Cordes, a biology professor. There are a lot of unpredictable consequences to dropping tons of scientific equipment in an area that scientists historically don't know enough about. "People generally think of the deep sea as this big, muddy, barren desert, and that's really not the case," he says.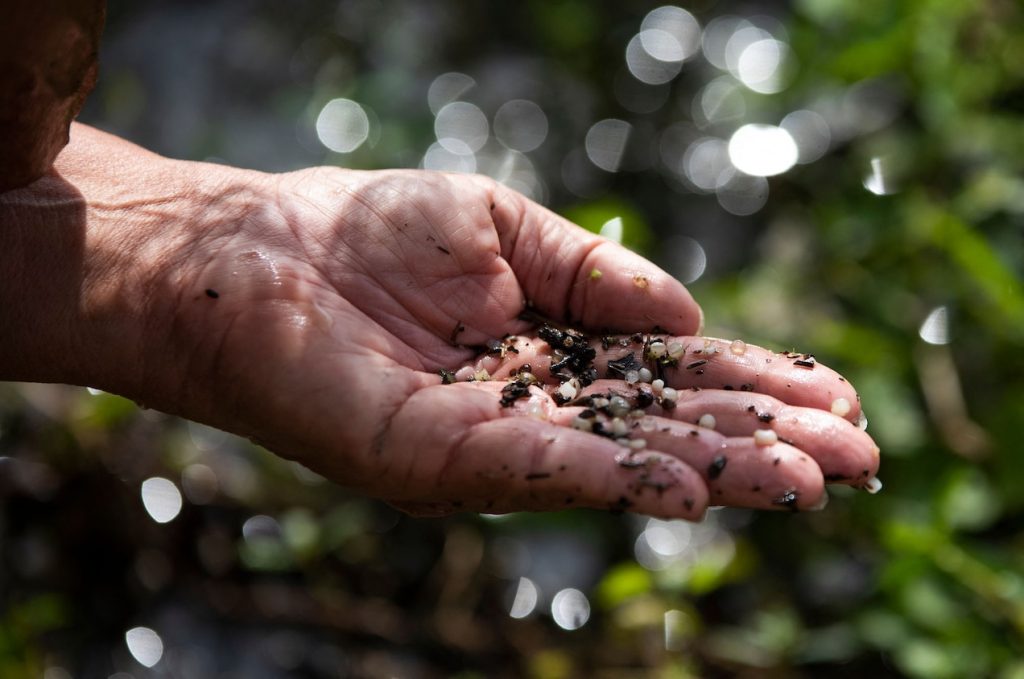 32. Dramatic Win in Plastic Waste Case May Curb Ocean Pollution
A major citizen suit against Formosa Plastics, which had polluted waterways with tiny plastic pellets, or nurdles, resulted in a huge payout and a commitment to do better. The win was a warning to other plastic companies that they too could face costly consequences for leaking plastics into the environment. Regulation remains weak, but the case may be the start of a new, more stringent approach to managing nurdles. Following the verdict, the company agreed to pay $50 million into a trust funding local conservation projects, scientific research, and a sustainable fishing co-operative. Formosa also committed to stopping the spills and cleaning up its mess. Those costs have gotten the attention of executives elsewhere in the industry, says lawyer Karen Hansen: "No company wants the liability that Formosa Plastics found itself with," so others are now working to reduce their own nurdle leaks.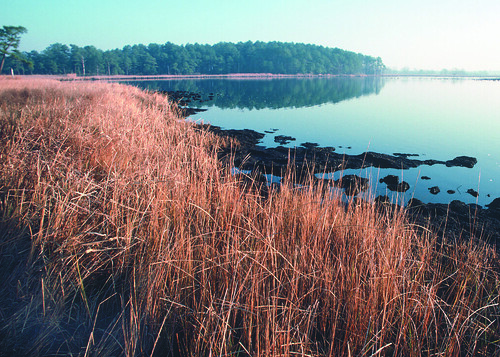 33. New Data Shows Less Progress Toward Chesapeake Cleanup Goals
The Chesapeake region is further away from meeting 2025 Bay cleanup goals than previously estimated. The state-federal Bay Program presented a series of data revisions to states which, when incorporated into its computer models, suggests that the region has made significantly less progress in reducing nutrient pollution than earlier numbers indicated. The changes, part of a model update submitted to states for review in February, increase the estimated amount of nitrogen reaching the Bay by 6.2 million pounds/year and phosphorus by 600,000 pounds. Nitrogen and phosphorus are the Bay's main issues, triggering algae blooms and oxygen-starved "dead zones." Most of the change stemmed from the recent discovery that a large amount of fertilizer data was accidentally excluded from the model, causing it to underestimate the numbers. The finding makes attainment of the region's 2025 cleanup goals, already behind schedule, even more difficult.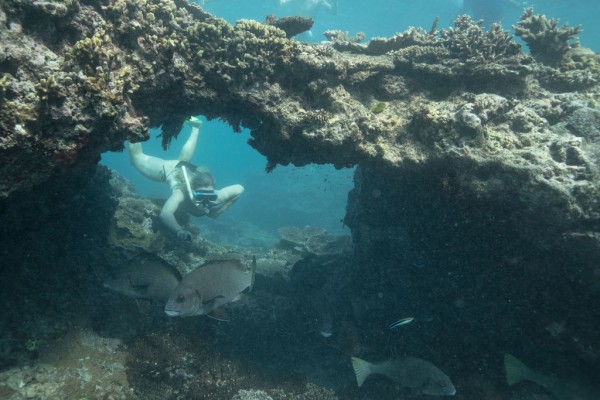 34. Ocean Burial: You Can Now Turn Into Corals and Help Combat Climate Change After Death
You can now turn into corals after death with the help of Eternal Reefs, the Reef Ball Foundation and Reef Innovations which all collaborate. Reef Innovations takes the cremated remains and mingles them into a perforated concrete dome known as a reef ball. Reef balls consisting of pH-neutral concrete and human ashes are placed in restricted regions of the seabed across the United States. The GPS coordinates of their loved one's "grave" are communicated to family and friends. The balls, which are more than a meter high and two meters wide and weigh between 250kg and 1,800kg (550lb and 4,000lb), have a rough surface on which marine plants and animals such as corals and algae may grow. So far, the organization has buried about 3,000 memorial reefs in 25 locations ranging from Texas to New Jersey.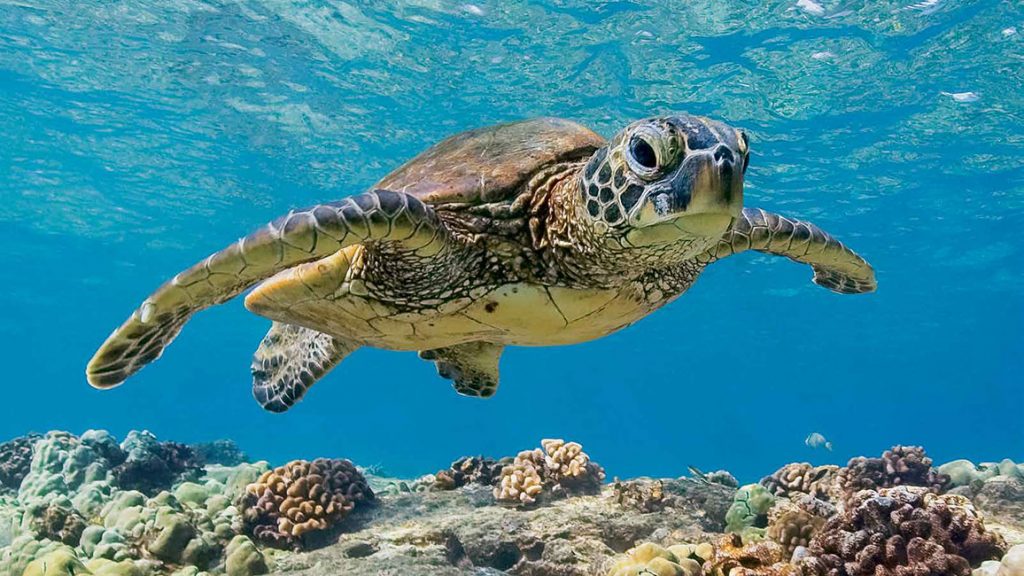 35. Tweaking Technique Helps Turtles Stay Off the Hook
Approximately 250,000 sea turtles are killed as by-catch each year. Researchers from Nha Trang University in Vietnam say that switching from a commonly-used JT-hook type to an alternative design (C-hook) could significantly reduce turtle by-catch. The study collected data from 10 commercial tuna fishing vessels operating off the coast of Vietnam throughout 2020, as well as from a single-vessel experimental fishing trial that operated from January to April of 2021. The C-hook's barb is curved in a longer sweep back towards the shank. This small design tweak resulted in a large difference in the number of turtles hauled in as by-catch. The research also indicates that for those sea turtles who do manage to get themselves snagged, the C-hook offers vastly improved post-swallowing survival rates. This research demonstrated the ability to maintain catch-rates of target species while reducing the associated by-catch of sea turtles.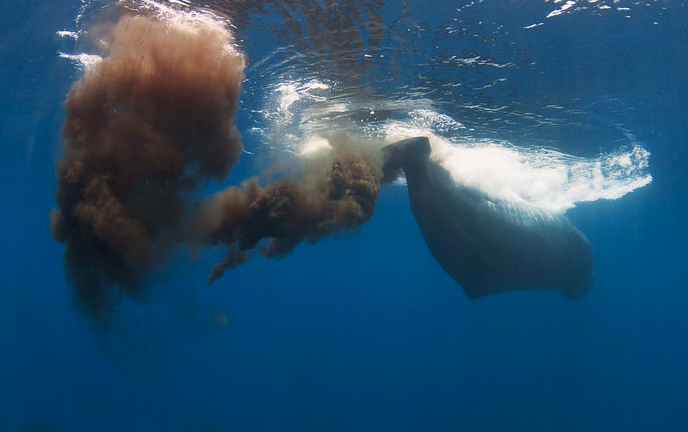 36. Scientists Want to Restore the Oceans With Artificial Whale Poop
An international project to see whether humans can emulate the benefits of whale feces for ocean ecosystems will soon begin off the west coast of India. Scientists hope the technique will simultaneously boost fish populations and tackle climate change. The experiment is the first in an effort to test the potential for "marine biomass regeneration." Whales naturally fertilize the ocean surface when they defecate, leading to phytoplankton blooms that can feed billions of fish. Improving biodiversity is the main goal, but a side benefit will come from the phytoplankton absorbing carbon dioxide from the atmosphere, a process that locks carbon away in the seabed. Marine biologists call this effect a biological pump. Once the whale population recovers, they will serve as the biological pump. The artificial feces may be made from volcanic ash or iron-rich sand, which will be encased in baked rice husks.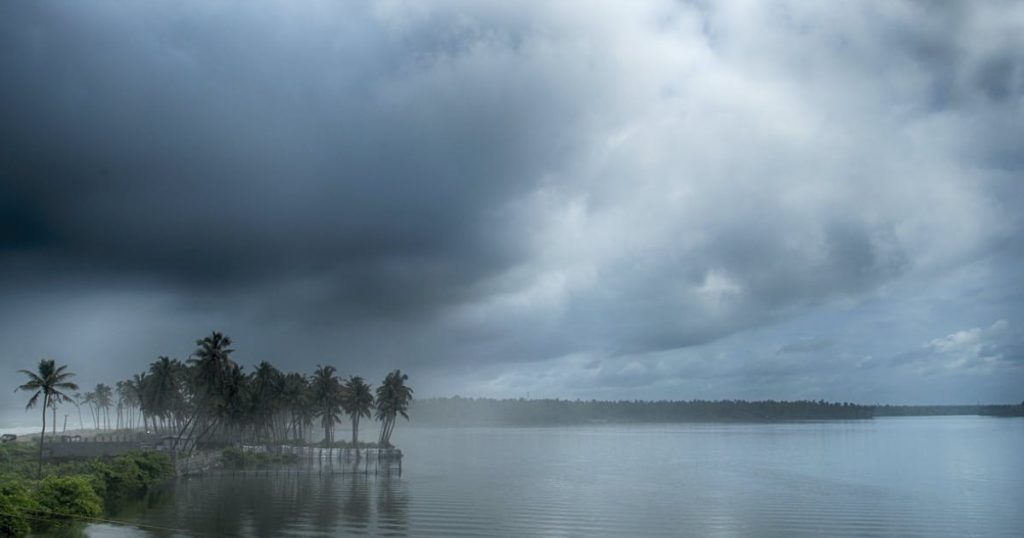 37. Scientists Connect Marine Heatwaves in the Indian Ocean to Monsoon Rainfall
A new study shows increased marine heatwave events in the northern Indian Ocean affect monsoon rainfall. In the study, scientists showed that the western Indian Ocean region experienced the largest increase in marine heatwaves at a rate of about 1.5 events per decade, followed by the north Bay of Bengal at a rate of 0.5 events per decade. The western Indian Ocean experienced 66 events while the Bay of Bengal had 94 events over the last four decades, between 1982 and 2018. The marine heatwaves in the western Indian Ocean and the Bay of Bengal are the "ocean's erratic response to increased warming of waters." The Indian government plans to ramp up ocean observation instruments under its Deep Ocean Mission for improved ocean climate advisory services, which will also help set up marine heatwave forecasts.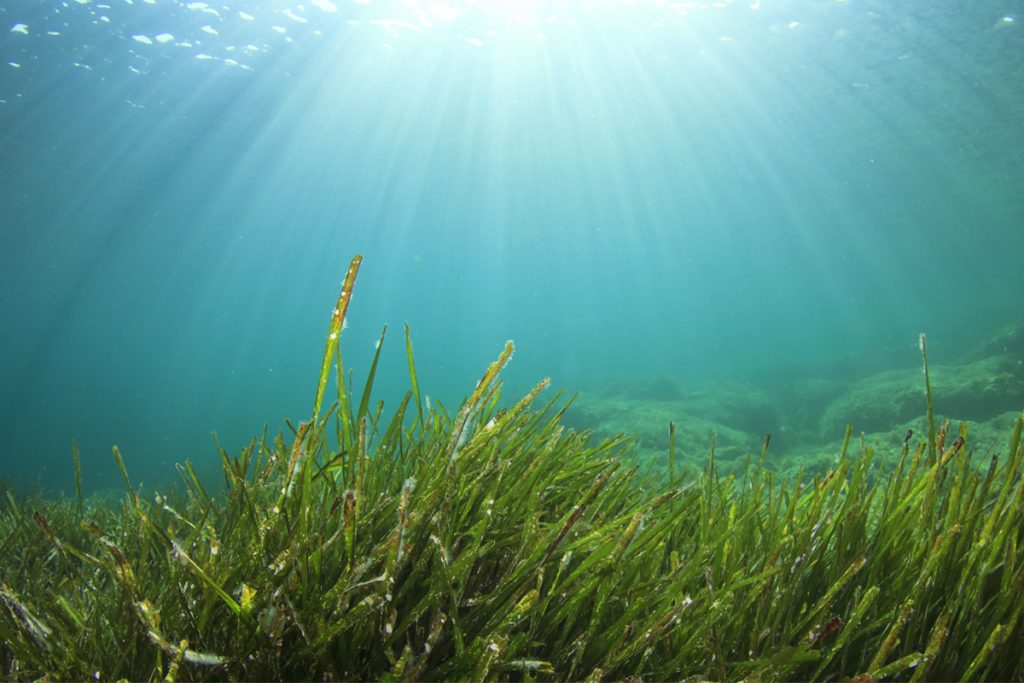 38. Protection and Management of Seychelles' Seagrass Meadows Vital to Curb Climate Change Impact
Surveys indicate that some Seychelles seagrass ecosystems have been badly managed while others need protection to prevent future damage. Some of the areas have been damaged by land reclamation projects, trampling at low tide, or fish nets. The findings are from a carbon mapping exercise in Seychelles to determine exactly how much carbon seagrass meadows store. The exercise will find where seagrass meadows are pulling carbon out of the atmosphere and storing it. Other than acting as shelter and feeding ground to some sea species and providing livelihood to locals, seagrass is efficient at trapping carbon that would otherwise enter the atmosphere and worsen climate change. It is therefore important to protect and properly manage these meadows. Discussions are still ongoing on how the government of Seychelles, an archipelago in the western Indian Ocean, can put in place policies to manage and protect these areas.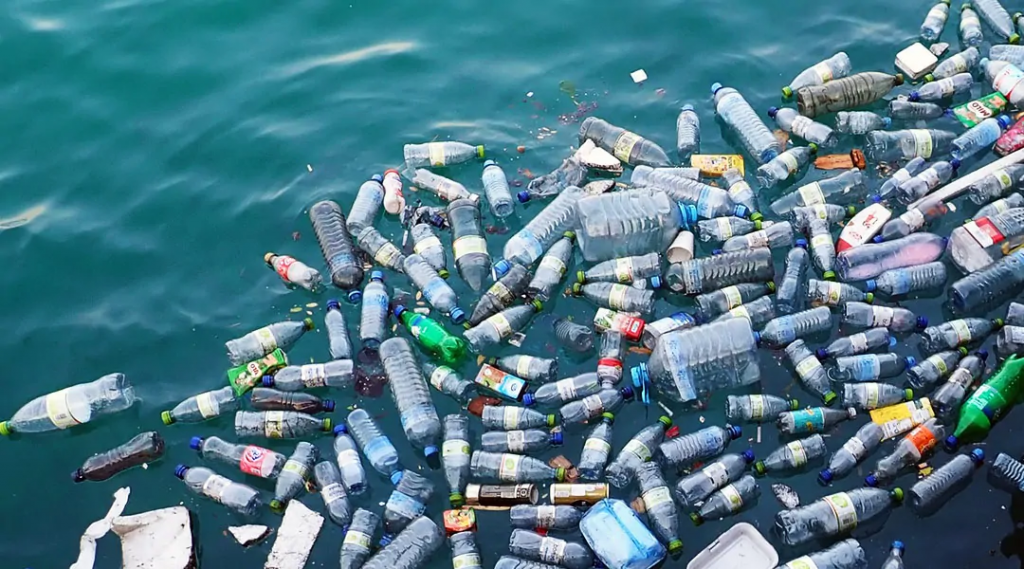 39. Plastic Pollution Is Exploding While Policies to Address the Problem Remain Weak
The U.S. generates the most plastic waste in the world, producing 35.7 million tons in 2018 with only 3 million of that recycled while nearly 27 million was sent to a landfill. The U.S. only accounts for about 4.2 percent of Earth's population, yet generates the most plastic waste in the world, exceeding that of all European nations combined. One study found the U.S. plastics industry's contribution to climate change is on course to surpass that of coal-fired power plants by 2030. The pandemic has exacerbated the problem, with researchers from China and California calculating that more than 25,000 tons of pandemic-associated plastic waste have entered the world's oceans. A new poll found 55% of Americans agree that single-use plastics should be banned. The federal government is trying to pass stricter regulations on plastic production and use, while the United Nations is also hoping to get international support to slow the rate of plastic pollution.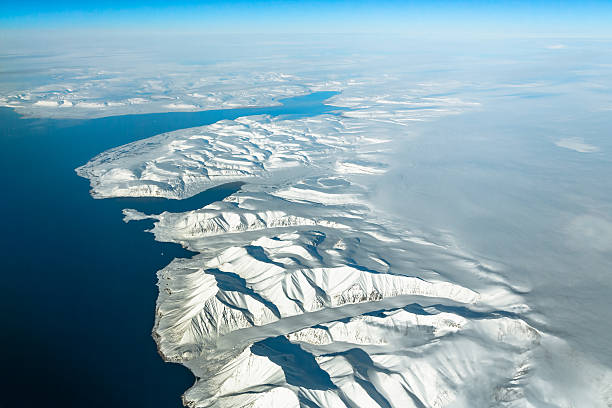 40. Oxygen Levels Measured in Labrador Sea
The Labrador Sea, located between Canada and Greenland, plays a vital role in supplying oxygen to deep-sea life across the world. Now, a Canadian-German team has, for the first time, measured the amount of oxygen exiting the Labrador Sea basin, using data from a deep-ocean current. Vast quantities of oxygen are transferred from the atmosphere into a mixing zone extending 2 kilometers below the sea's surface. Ultimately, this oxygen is consumed by organisms throughout the North Atlantic, and global deepwater circulation disperses it as far away as the Pacific and Indian oceans. The result implies that water from the Labrador Sea provides between 42% and 71% of the oxygen consumed by deep-sea life between the equator and 50°N in North Atlantic waters. Further studies are being conducted to understand uptakes in oxygen and the wider implications across the world.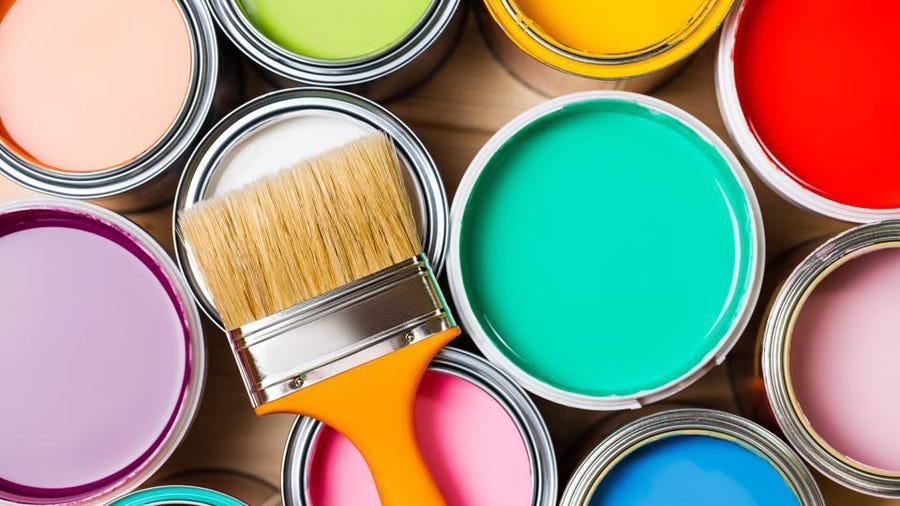 41. The Plastic in Paint Is Massively Polluting the Ocean
A report by Swiss research firm Environmental Action illustrates the devastating impact of paint on our planet. The study's findings suggest that paint could be the largest single source of microplastic pollution—accounting for 58% (1.9 million tons) of the total volume—being deposited into the world's oceans. This amount vastly exceeds previous estimates of between 9 and 21%. Of the 18 million tons of plastic contained in paint 40% (7.4 million tons) will eventually leak out to the environment. According to an estimate from the World Economic Forum, the number of microplastics that find their way to the ocean every year by way of paint flaking from steel surfaces is equivalent to the plastic of 150 to 225 billion empty plastic bottles. Paint recycling has been available for years but is of little use once already applied to roads, bridges, buildings, and other infrastructure.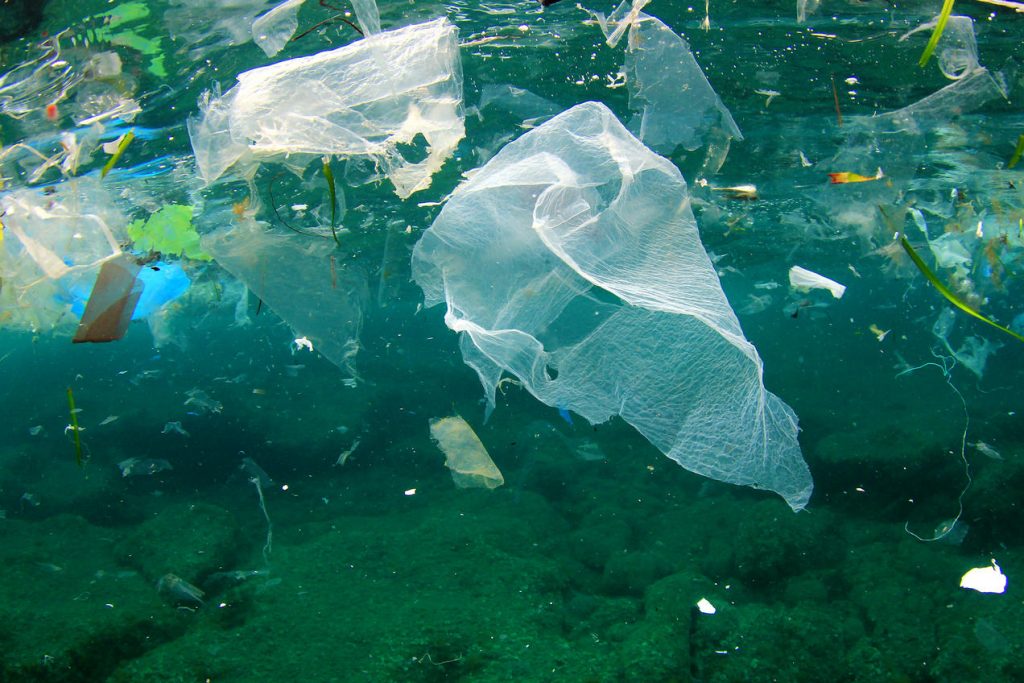 42. World Must Restrain Demand for Plastic, OECD Report Says
A report released on Tuesday, February 22nd by the Organization for Economic Cooperation and Development, or OECD, offers a granular look at plastics' life cycle, describing a system that dumps millions of tons of plastic waste into the environment every year. In 2019, before the COVID-19 pandemic began, the report found that only 9% of the world's 353 million tons of plastic waste was recycled into new products. The rest was either burned, put in landfills, or "mismanaged" — dumped in uncontrolled sites, burned in open pits, or leaked into the environment. The authors of the OECD's first report on the world's plastics called for countries to take urgent action to rein in the problem, including by scaling back demand for single-use plastics. According to the report, the linear model of mass production, consumption, and disposal is unsustainable and the current bans and taxes are insufficient.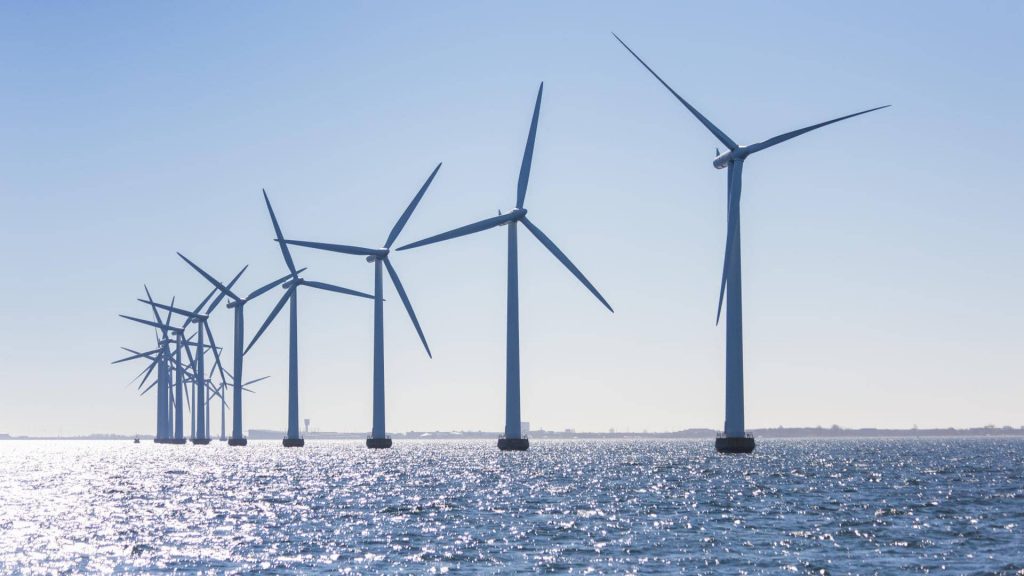 43. New England Council Concerned with Offshore Wind, Aquaculture Impact on Fish Habitat
Worry over the impact of offshore wind energy development – and potentially aquaculture in federal waters – has the New England Fishery Management Council preparing a "Habitat Area of Particular Concern" (HAPC) in southern New England to focus on cod, scallops, and other species that rely on essential fish habitat south of Cape Cod. The councils' summary states HAPCs "emphasize the importance of specific areas and habitat features; and strengthen the basis for conservation recommendations designed to avoid, minimize, and mitigate impacts on habitat." Offshore wind is the council's most immediate concern because of Vineyard Wind's construction of an 800-megawatt project. The council has also expressed concern about future offshore aquaculture, including a kelp farm pilot project since the bottom structure might be damaged by moving gear. The area in question is managed as a habitat closure where bottom tending mobile gear is prohibited.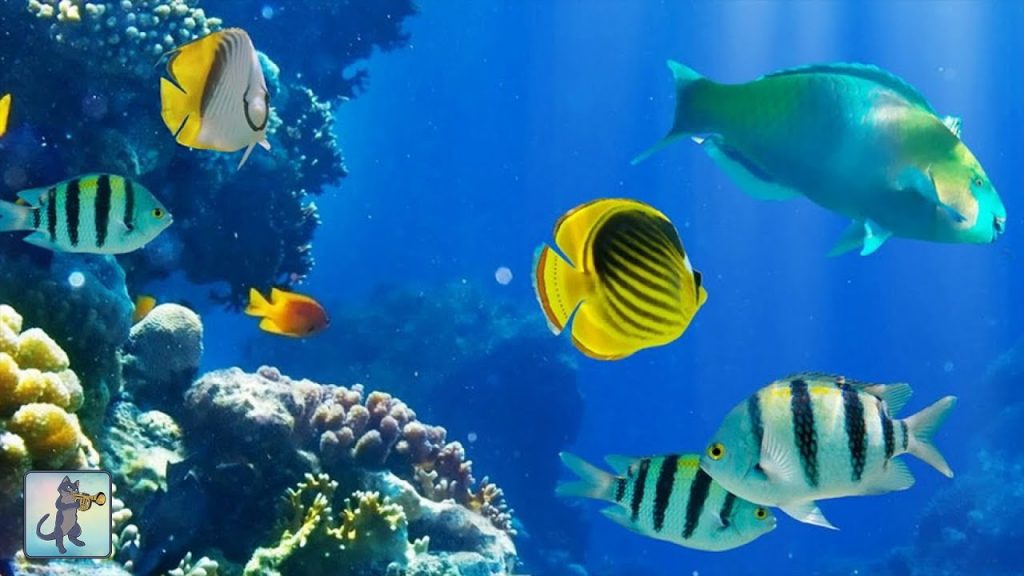 44. Scientists Discover Fish Actually Talk to One Another
In a new study, Cornell University researchers reveal that fish rely on acoustic communication far more than previously thought. For decades, a lack of adequate underwater microphones and recording technology kept scientists in the dark about just how many species of fish make noises, and whether those noises constitute communication. Now, researchers have learned that sounds are "a major mode of communication among fish," says lead author Aaron Rice. Not only is acoustic communication widespread among fish, but analysis of sound-producing physical characteristics (like certain swim bladder musculature) across species suggests that ancient sturgeons first started chatting aloud 155m years ago, right around the same time some tetrapods, like birds and mammals, began speaking up, too. Moreover, the study found that acoustic communication among different fish species has independently evolved at least 33 different times, probably due to the diversity of their habitats.