Historic, Global UN Plastic Resolution Adopted, Florida Ends Protection for the Goliath Grouper, and more
March 4, 2022 – We gather news: You stay informed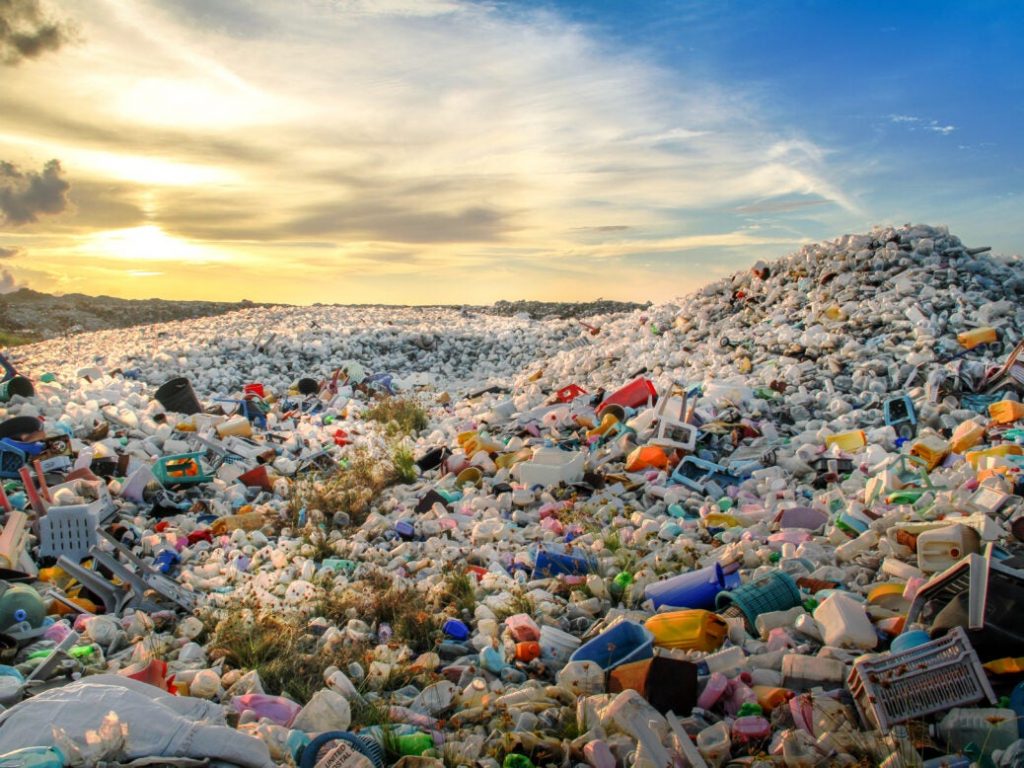 1. United Nations Adopts Historic Resolution Aimed at Ending Plastic Pollution
U.N. member states who met this week in Nairobi at the U.N. Environment Assembly, where over 150 countries were represented, agreed on plans for the first global agreement to tackle plastic pollution. The agreement lays out an ambitious plan for developing a legally binding treaty to "end plastic pollution." It comes at a time when the world produces billions of pounds of plastic waste annually — about 353 million tons in 2019 according to the Organization for Economic Cooperation and Development. It also calls for the creation of an intergovernmental negotiating committee to hash out details of a treaty by the end of 2024. The committee's mandate includes all phases of the plastic life cycle — from design and production to waste management. Government ministers and high-level officials joined the talks on Monday and gave final approval to the framework on Wednesday.
Thank you for your generous gift that will help us continue the production of this weekly, free publication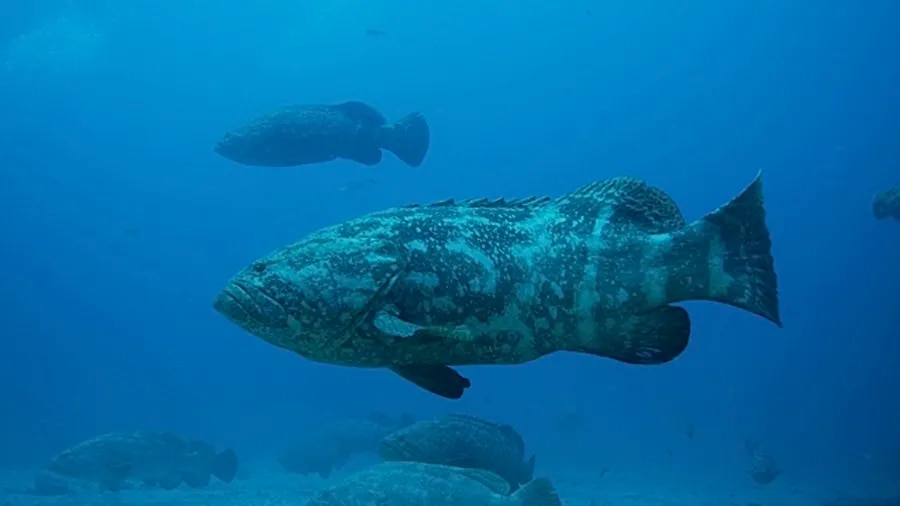 2. Florida FWC Votes to Allow Catch and Kill of Goliath Grouper – First Time Since 1990
Florida has lifted a three-decade ban on catching and killing goliath groupers. State officials say the coastal fish's numbers have rebounded sufficiently since they were driven to near-extinction. While the population is unknown, state officials believe it has grown enough to allow limited catch, the first since the 1990s. The goliath almost died off in the 1980s from overfishing and pollution and is not allowed to be caught in any other state or federal waters. They are a favorite of underwater photographers because of their size and docile manner. The Florida Fish and Wildlife Conservation Commission voted to allow the catching of younger goliaths of between 2-3 feet in length, or about 30 pounds. Adult goliaths typically weigh 400 pounds but can exceed 800 pounds.
Editorial Note: Sea Save Foundation campaigned against this decision. Opening the harvest of this still vulnerable fish is ill-advised.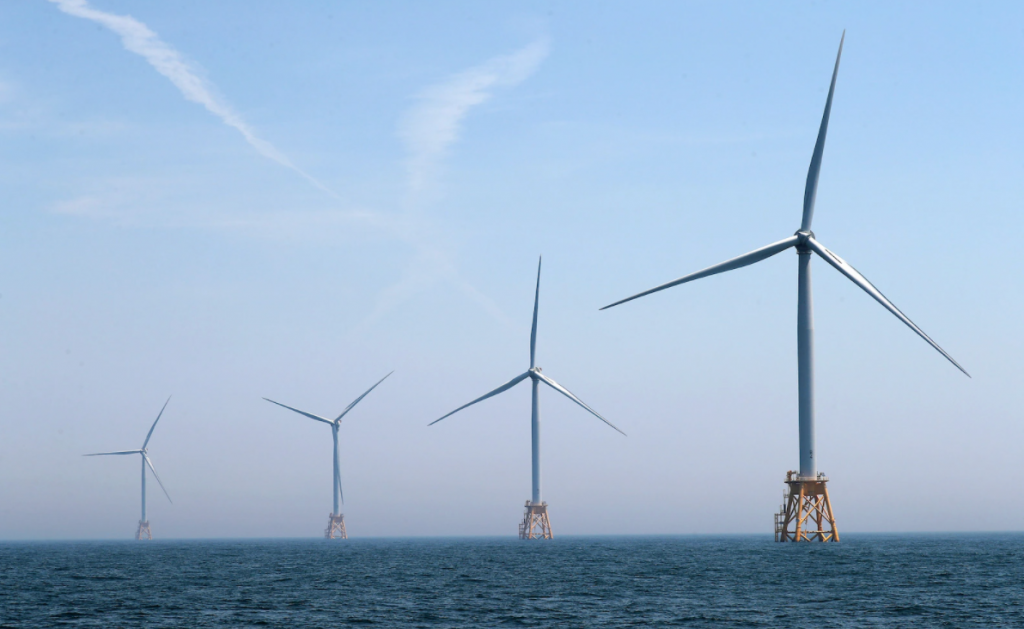 3. Offshore Wind Project Breaks Records Off Long Island
Fourteen companies competed for the rights to develop wind farms on six areas of the New York Bight, a shallow stretch of sea that runs between Long Island and southern New Jersey. Bight Wind Holdings, a subsidiary of National Grid, won the rights to the largest tract for $1.1 billion, or $9,600 per acre. Other winning bids came from subsidiaries of oil and gas companies like Shell and Total, as well as international renewable energy companies like EDF Renewables, and US-grown Invenergy. It is a new era for wind development, with the per-acre lease price coming in at more than nine times the amount companies paid in the most recent US offshore wind auction in 2018. Turbine efficiency is increasing, and there is also a growing domestic supply chain for offshore wind that will help bring down development costs.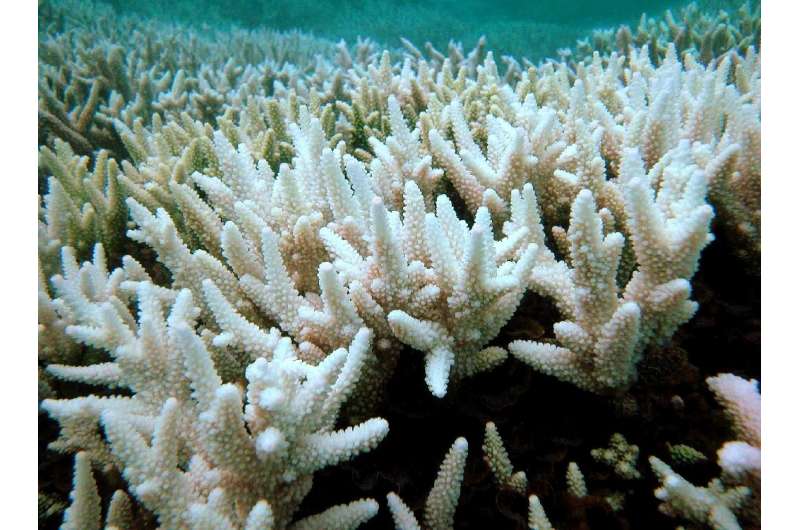 4. Climate Change Causing 'Irreversible' Losses: United Nations
Climate change has already caused "irreversible losses" for nature, UN experts say, warning that if emissions are not cut quickly, warming could trigger catastrophic chain reactions affecting all species. The Intergovernmental Panel on Climate Change (IPCC) said in a new report on the impacts of global warming this week that "Climate change has caused substantial damages, and increasingly irreversible losses, in terrestrial, freshwater and coastal and open marine ecosystems." The oceans have absorbed huge quantities of carbon dioxide from the atmosphere as emissions grow, but this has increased ocean acidification that harms sea life. Warming is also linked to an increasing number of powerful marine heatwaves that drive harmful algal blooms, kill fish, and cause coral bleaching. Battered by repeated marine heatwaves, the world's shallow-water corals are unlikely to last the century if global warming continues without a dramatic reduction in emissions.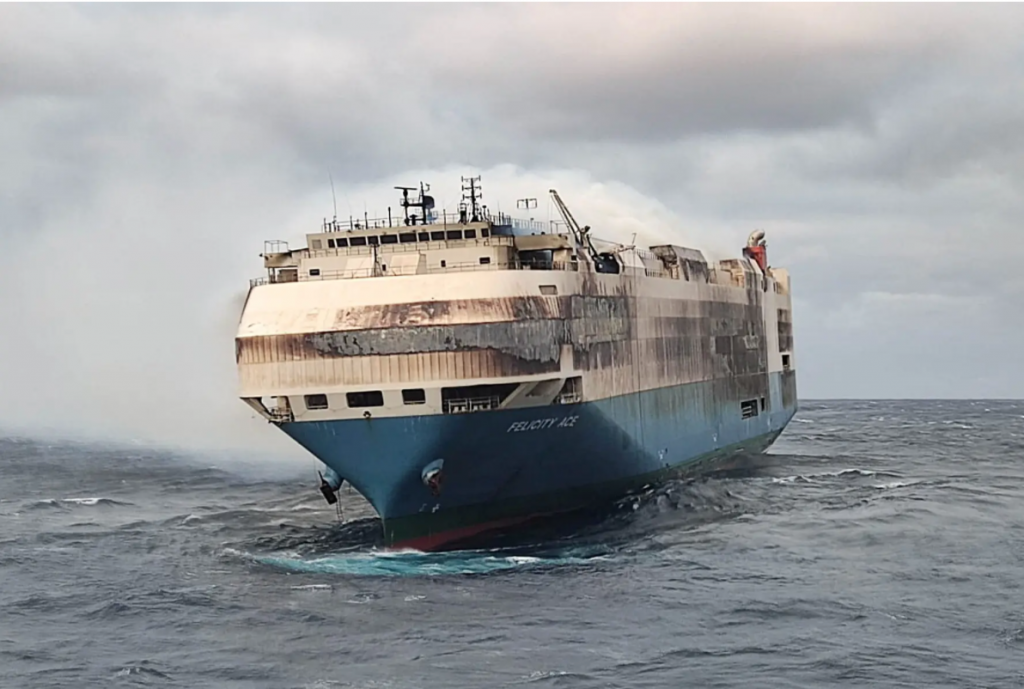 5. Ship Carrying Thousands of Electric Cars Sinks After Days of Burning
Two weeks after catching fire, a ship that was transporting thousands of luxury cars sank this week about 253 miles off the Azores. The Felicity Ace went down after tilting starboard, plunging about 4,000 cars — including more than 1,000 Porsches and 200 Bentleys — into the sea. Environmental groups had been concerned that the ship would sink and about the pollution it would cause in the unique ecosystem of the Azores, the Portuguese archipelago in the North Atlantic, where the seabed is covered with coral reefs, coral forests, and sponges. The area is home to sperm whales, blue whales, humpback whales, dolphins, and sharks, among other species. A massive vessel like the Felicity Ace can hold more than three million liters of heavy fuel, as well as oil. Other pollutants in a boat include electrical wires, paint, and plastics.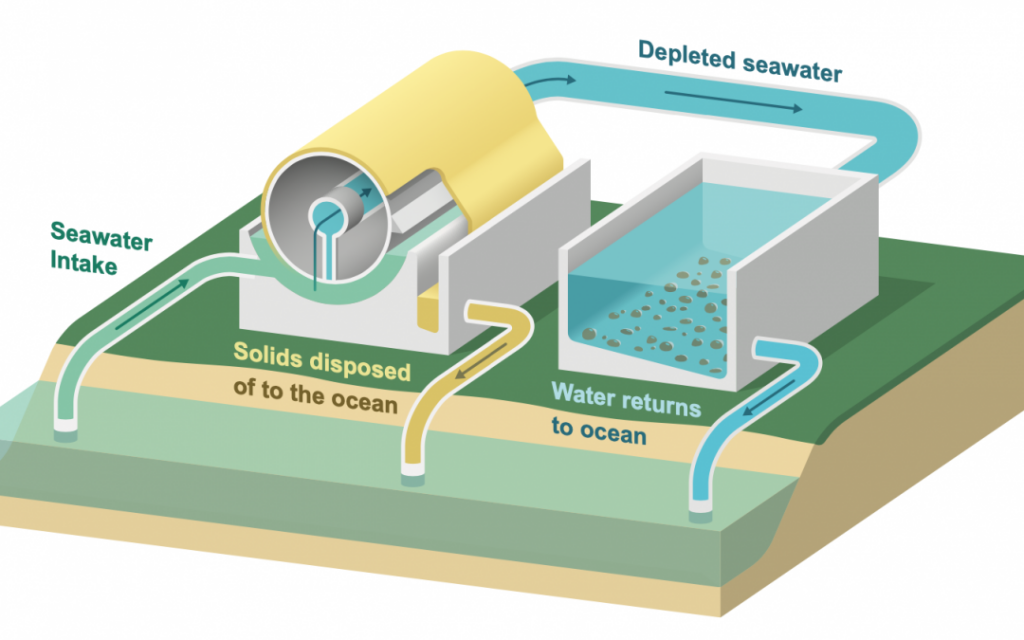 6. Remove Carbon Dioxide from Oceans: UCLA Research Proposal
No matter the world's effectiveness of reducing carbon emissions, there remains the need to remove carbon from the atmosphere in order to reverse the effects of climate change. A common method of removing carbon from the air is to pump it deep underground where it will not contribute to the climate crisis. Other methods often compress it to store it in canisters. A team of researchers at the UCLA Samueli School of Engineering have developed something called single-step carbon sequestration and storage, or sCS2, that focuses on removing carbon from the ocean instead of the air. "We're simply taking the CO2 out of that seawater, and then returning the seawater back into the ocean so the process can start again," Dante Simonetti, UCLA Assistant Professor of Chemical and Biomolecular Engineering, said. Major benefits include greater efficiency and useful byproducts.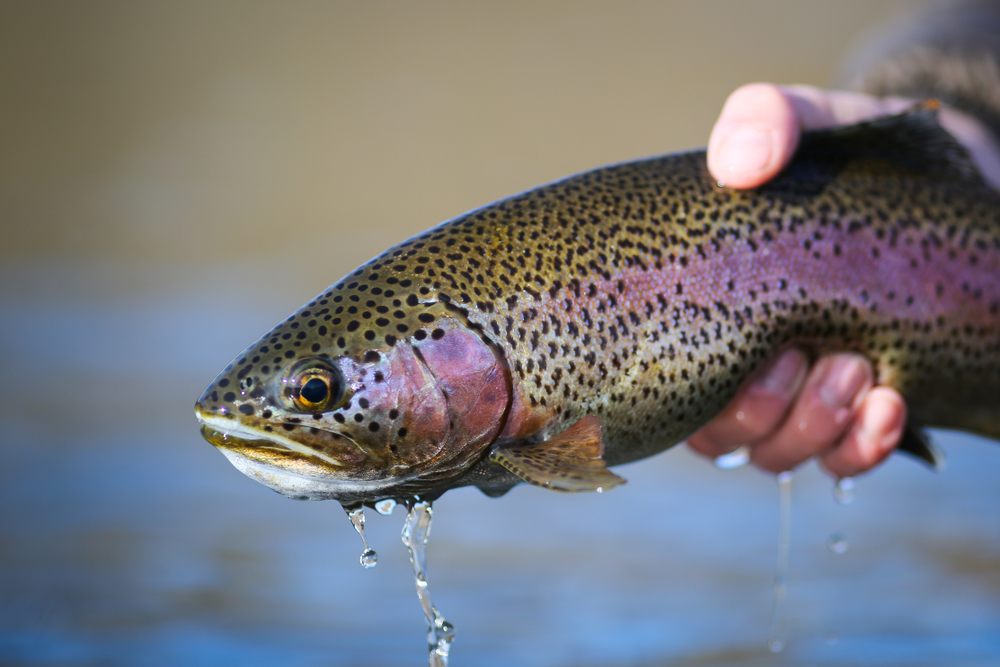 7. How Will Fish Survive the World's Warming Waters?
Scientists have learned that gradually warmed fish can adapt to warmer water and pass that adaptation down to their offspring, using molecular switches that turn existing genes off and on. Fish in future generations can inherit improved abilities to survive. Heather Veilleux, a researcher at the University of Alberta, collaborates with Canadian environmental officials and aquaculture companies, including the Cold Lake Fish Hatchery, to study rainbow trout. The team will expose trout eggs to "future" water temperatures, rear the fish to maturity once the eggs hatch, and then breed them. The fish and their offspring will be tested for growth rate, fitness, size, and inherited genetic markers. There are some concerns, such as hatchery fish mingling their DNA with wild populations. However, "If we can breed a hardier fish in the second generation, that could be very beneficial to [aquaculturists]," Veilleux says.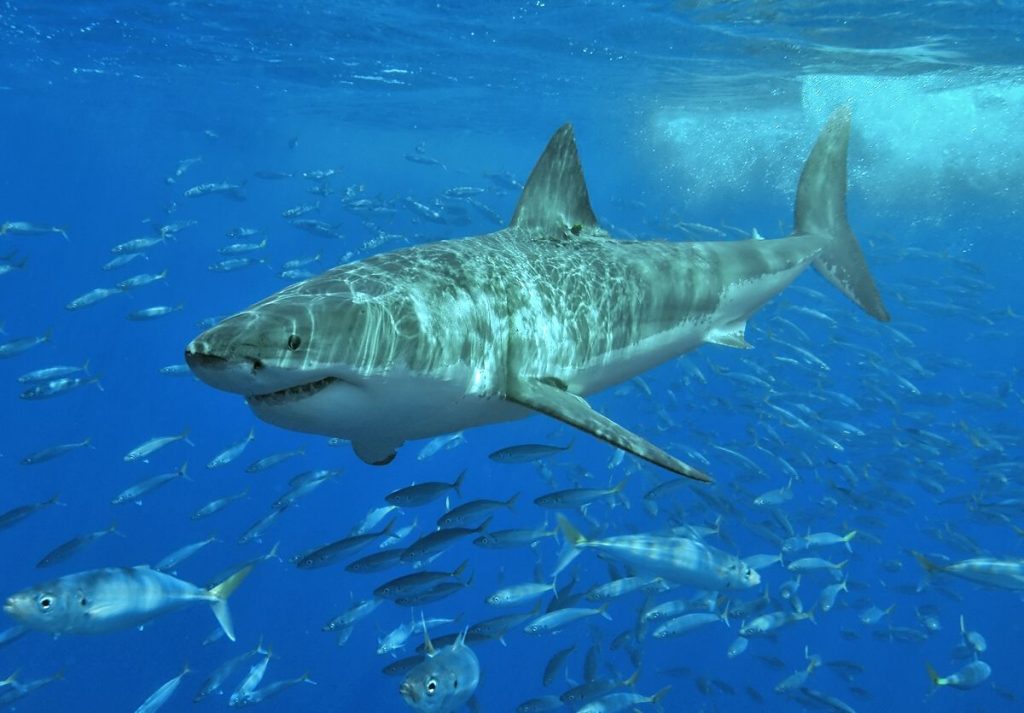 8. Oceans and Medicines Could Die With Sharks
Recent studies on sharks' immune system and genome show potential in developing novel antivirals, and these shouldn't die alongside these majestic creatures. Not only do sharks play an important role in balancing marine populations, but their ancient immune system can help us to develop novel antivirals and more. When scientists sequenced great white sharks' DNA in 2019, they discovered a larger, and more unstable, genome that could cause mutations leading to cancer. They also found some unique genes that may boost the immune system of sharks that could explain their incredible wound healing and viral resistance characteristics. A deeper understanding of the genome and immunology of sharks might allow us to develop novel therapies in a broad realm of diseases. Meanwhile, the discovery of squalamine in dogfish sharks prompted the launch of research to study the potential application of squalamine to treat cancer.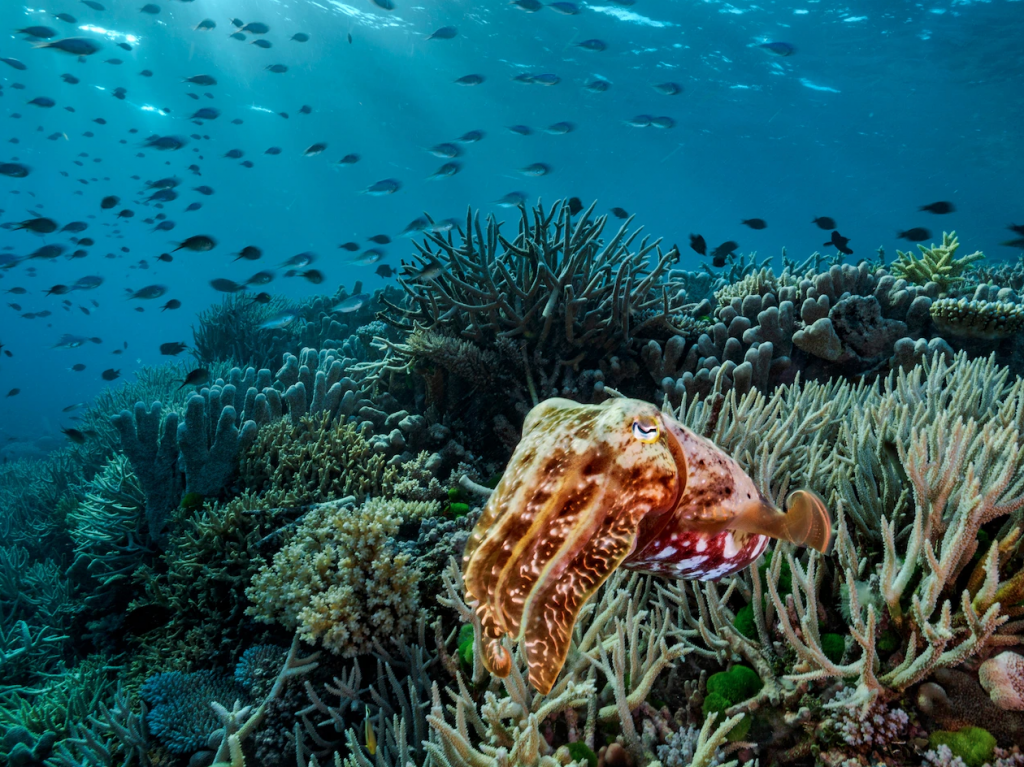 9. Scientists Find 'Weeding' Coral Reefs Gives Them a Boost
Like weeding a garden, seaweeding involves plucking big handfuls of large algae off reefs and hauling them away. Coral reefs, worn down by pollution and hot ocean temperatures, can be overtaken by seaweed that makes it harder for the corals to thrive. Getting climate change under control is the ultimate prescription for keeping reefs healthy, but seaweeding can help give corals a boost. Research shows there's potential in scaling the cleaning efforts to local coastal communities that may rely on healthy reefs for tourism and fishing. Researchers found that cleaning the corals on the Great Barrier Reef resulted in a threefold increase in the number of new coral babies, known as recruits, in both 2019 and 2020. ​​"This is a really viable and low-tech way to support reef recovery, and that's really exciting for reefs around the world," said Fiona Wilson of Earthwatch Institute.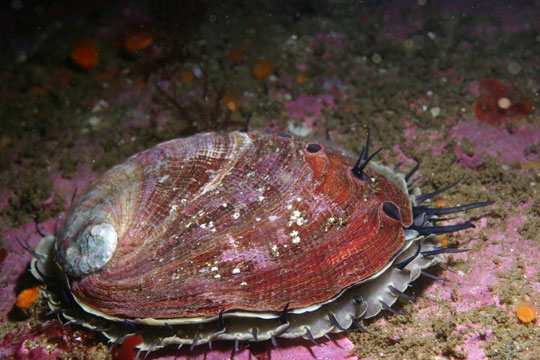 10. Ultrasounds Prove an Effective, Hands-Off Way to Help Spawn Endangered Abalone
While captive breeding efforts are underway for some species of abalone, these threatened giant sea snails are notoriously difficult to spawn. Now, scientists are using ultrasound transducers to quickly and noninvasively detect when abalone are ready to spawn. The technique is expected to help farmers and captive breeding managers produce more abalone, with minimal stress to the animal. Abalone suction onto surfaces and typically have to be pried off for gonad inspection before spawning. For these animals — particularly endangered abalone — the less they are handled, the less opportunity for stress or physical harm. Routine assessments using ultrasounds can be conducted without touching them at all. They do still have to be handled for spawning events, however. Abalone are an ecologically important keystone species for California's coastal ecosystem. They face multiple threats, from warming ocean temperatures and disease to crashing kelp forests and habitat degradation.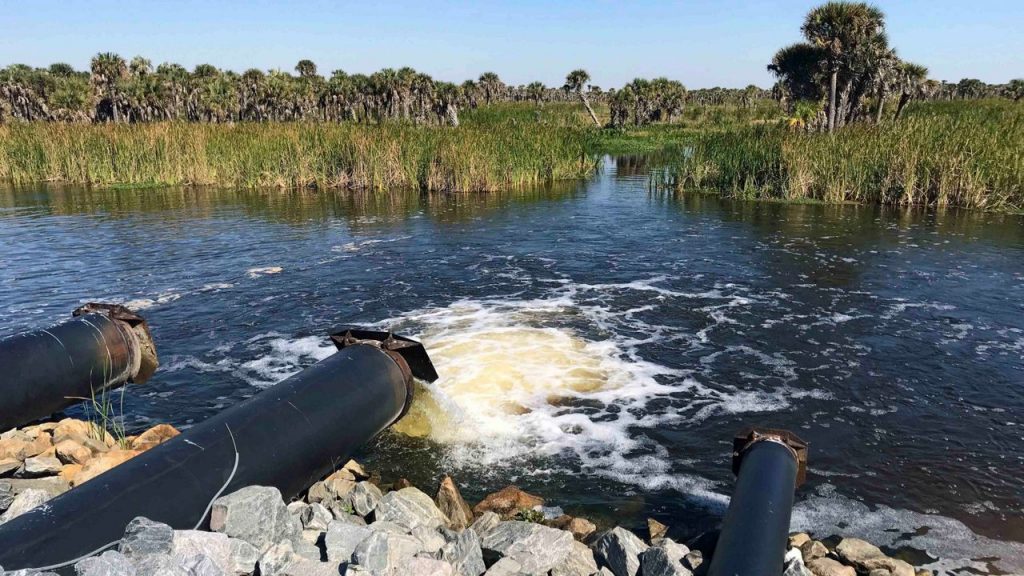 11. Researchers Examine Seawater to Help Lagoon Restoration
Researchers believe that one solution to reversing damage to the Indian River Lagoon could be nearby. Austin Fox of Florida Tech said that an overlooked and under-researched aspect of the lagoon's health is the sand, which makes up about 90% of the lagoon bottom, and the helpful bacteria that live in it. That bacteria naturally helps remove things like nitrogen and phosphorus from the water. "You can think of them like a probiotic. Healthy sand has good bacteria living in it that helps to actually remove some of those nutrients," Fox said. "We believe it is helping to remove nitrogen from the lagoon and balancing out those inputs." Human activity around the lagoon has resulted in pools of stagnant water. Researchers are considering introducing a limited amount of ocean water on an ongoing basis to restore some of the natural balance that existed decades ago.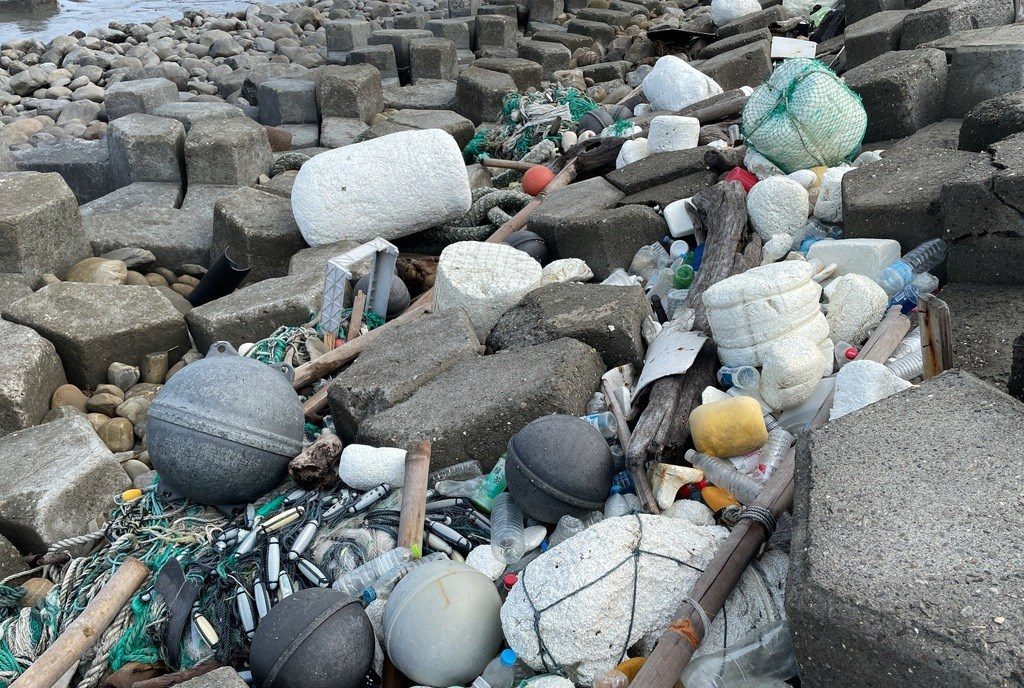 12. Plastic Bottles Become Marine Waste After Short Period of Use: Survey
Research has revealed that waste plastic bottles are washing up along Taiwan's coast within just 23 days of leaving the bottling line. The data provided in the government report was based on plastic waste collected at 11 of the most popular coastline locations in Taiwan where large volumes of plastic wash up. A comparison of bottling dates with the date on which the 550 plastic bottle samples were collected indicates that certain bottles made in Taiwan had left the production line only 23 days before they became ocean waste. After taking into consideration the time used to fill up the bottles and sell them, plastic bottles could become litter within one to two weeks of leaving the production line. The report also indicated that 51.5% of the waste came from China. Taiwan contributed 30.7% of the pollution.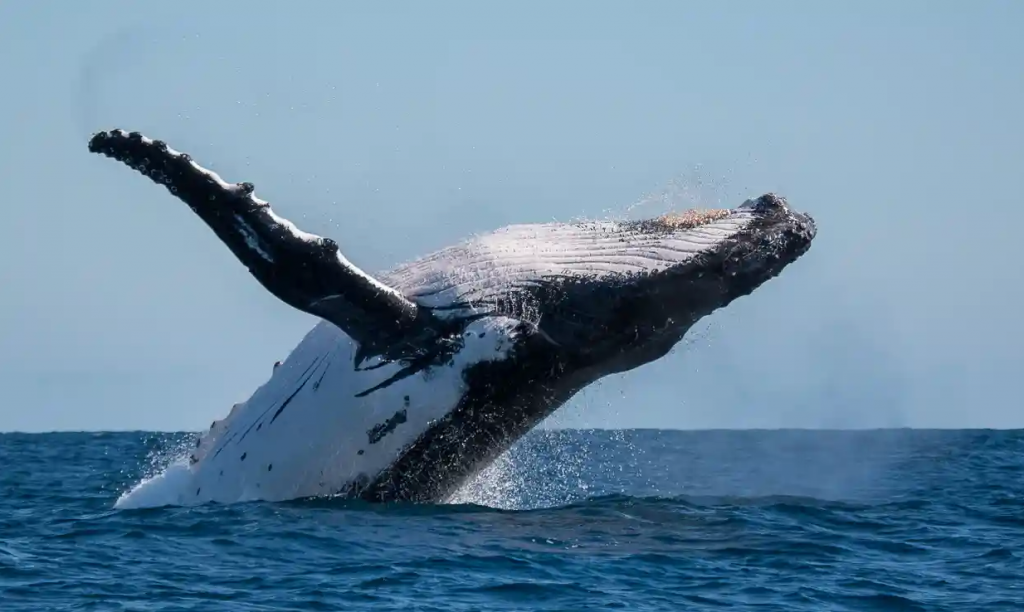 13. Australian Officials Say Humpback Whales No Longer Endangered
This week, Australian environment minister Sussan Ley announced the removal of humpback whales from the endangered wildlife list. "Our removal of the humpback from the threatened species list is based on science and sends a clear signal about what can be achieved through coordinated action," Ley said. "It is a message of hope for the welfare of a number of species." The animals received international protection in 1965 as global population numbers drastically declined. Australia passed an anti-whaling policy in 1979, and there are now as many as 40,000 individuals alive in the wild. Despite progress in Australia, some conservationists worry that whale populations will decline again as climate change worsens. Marine biologist Vanessa Pirotta said the de-listing doesn't mean there aren't risk factors. Net entanglements, fishing boats, pollution, and other human influences are all still threats to global whale populations.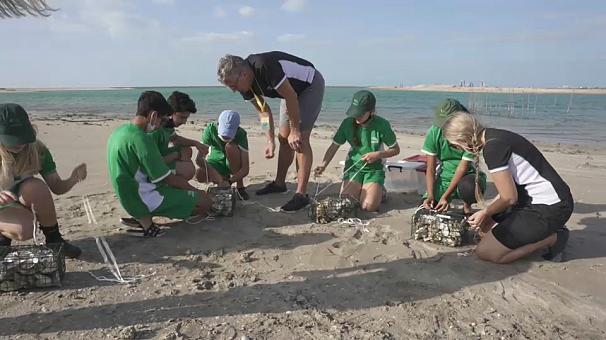 14. Students and Restaurants in Dubai Use Oyster Shells to Create Artificial Reefs
A restaurant group in Dubai is repurposing its used oyster shells and returning them to the sea as part of a project to help maintain and support the local reef system. The Maine New England Brasserie Company has three branches across Dubai and is the largest buyer of oysters in the region. It had previously been sending over 50,000 oyster shells to landfill each month. The shells are now used to create artificial reefs back in the sea. The project aims to rehabilitate the natural reef system off the coast of Dubai to promote marine biodiversity and create a natural habitat for the endangered hawksbill turtle. Students from the Arbor School in Dubai, in collaboration with the Oyster Project, fill discarded fish traps (known locally as gargoors) with the oyster shells. The repurposed shells will provide structures where marine life can grow.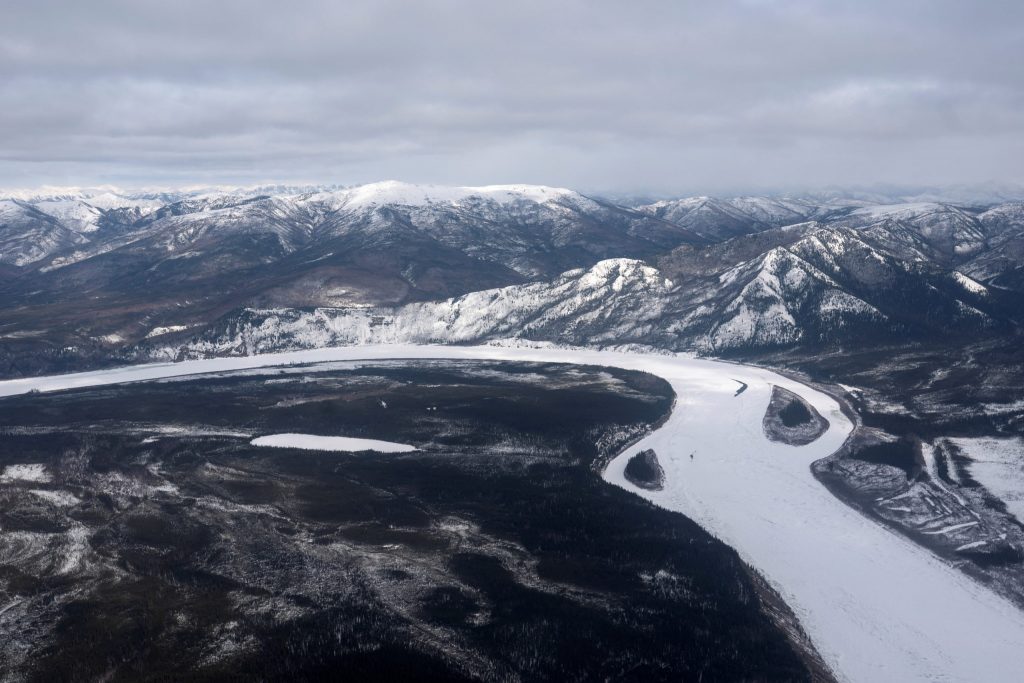 15. Alaskan Salmon Run Scrutinized as Climate Change Warms Arctic Waters
With recent marine heatwaves helping to wipe out some of Alaska's salmon runs, scientists warn that the fishing industry's days of traditional harvests may be numbered. Salmon all but disappeared from the Yukon River run last year, as record-high temperatures led to the fish piling up dead in streams and rivers before they were able to spawn. A recent study detailed more than 100 salmon die-offs at freshwater sites around Alaska. Scientists mostly blame ocean warming, with a series of heatwaves in the Bering Sea and North Pacific Ocean from 2014 to 2019 affecting salmon living in the sea before their return to spawning grounds. Climate change may also be affecting salmon diets, with young salmon possibly filling up on nutrition-poor food like jellyfish as warmer waters in the Bering Sea drive away the more nutritious zooplankton the fish eat normally.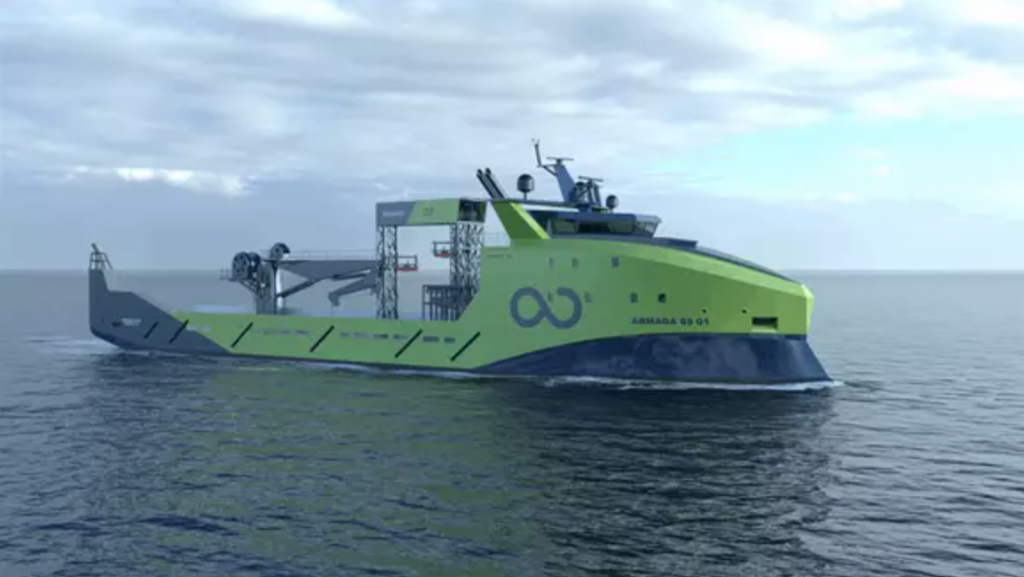 16. Marine Robotics Company Adds Six New Ships Running on Green Ammonia to Fleet
Ocean Infinity has ordered a new series of six multi-purpose remote-operated offshore vessels from VARD, all of which will eventually utilize green ammonia as fuel. Transformational low-emission remote operations are now becoming a closer reality for the global maritime industry. The fleet "will play a huge role in enabling the global maritime community to reduce its carbon emissions from operations at sea. These new 280-foot vessels will be optimized for inspection, maintenance and repair, and light construction work to offer remote, ultra-low carbon services to the offshore energy market," Richard Daltry, Technical Director of Surface Technology at Ocean Infinity, said. "It's a very exciting project that addresses the carbon crisis head-on, leaps in technology with regards to remote control and monitoring, and the integration of tailor-made mission equipment," said Christian Utvik of VARD.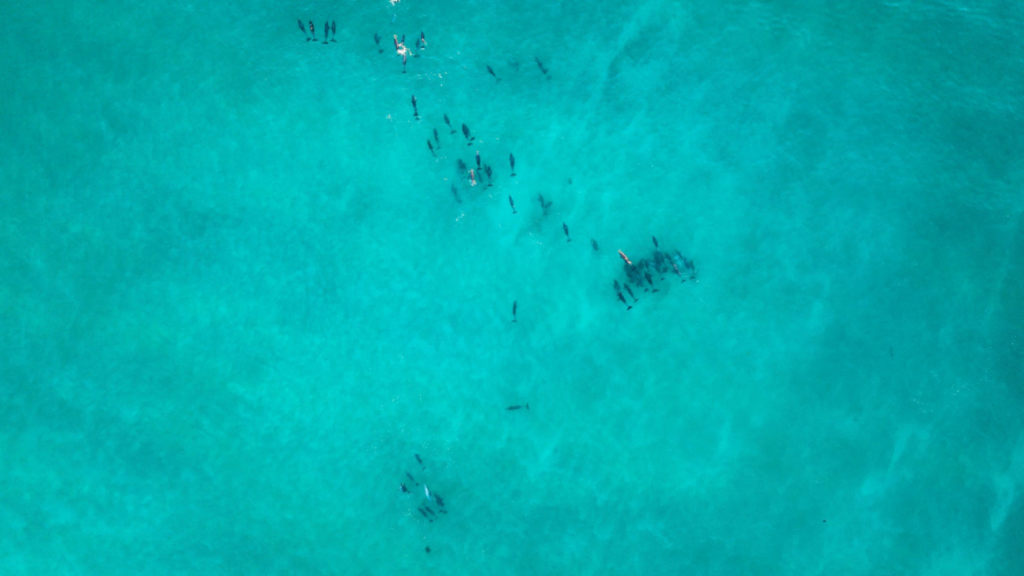 17. New Study Drones Identify Pregnant Bottlenose Dolphins
A new study conducted by researchers from the University of Aberdeen based at the Lighthouse Field Station, Cromarty, in collaboration with Duke University in the USA and their Marine Robotics and Remote Sensing Laboratory (MaRRS), is the first to non-invasively establish with drones whether female bottlenose dolphins are pregnant. By measuring the body width of the cetaceans captured in the aerial images, the scientists can establish which females in the group are pregnant. Reproductive success is key to a population's growth, but it is challenging to measure in wild populations. By using aerial photos, changes in reproductive success in the protected bottlenose dolphin population can be routinely monitored, supporting conservation. Reproductive failure has been linked to harsh environmental conditions, pollution, and naturally occurring toxins, but previously the impact has only been estimated in populations where animals are easy to capture or remotely sample.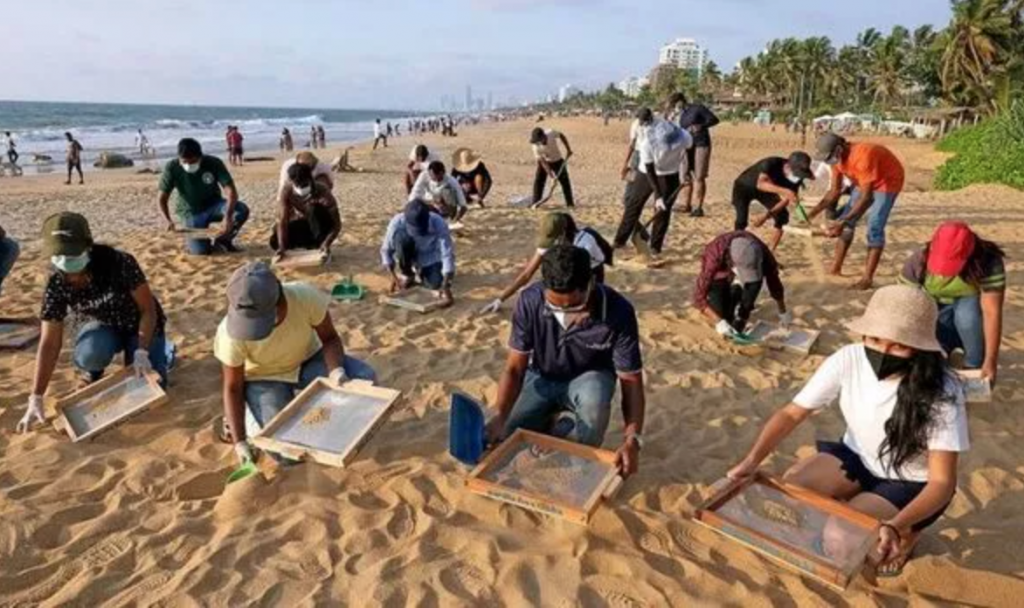 18. Volunteers Sift Sand on Sri Lanka's Beaches to Clear Plastic Spill's Pellets
A group of dedicated volunteers is clearing Sri Lanka's beaches of toxic pellets – known as nurdles – which washed up following the largest plastic spill in history. The ship X-Press Pearl caught fire and sank in May 2021 nine miles off the country's coast. The vessel spewed out 1,680 tons of nurdles – the raw material used in plastic products' manufacture. On Colombo's Mount Lavinia beach, around 30 miles from the wreck, every inch of the shore is speckled with nurdles eight months later. Volunteers filter plastic from the sand using mesh hand sieves. Others turn the lever of a trommel machine, a drum-like rotating strainer that filters the microplastics. Nurdles are gobbled up by more than 220 marine animals because of their resemblance to fish eggs. The microplastic has caused birds and fish to die from starvation, with pellets found inside some species washed ashore.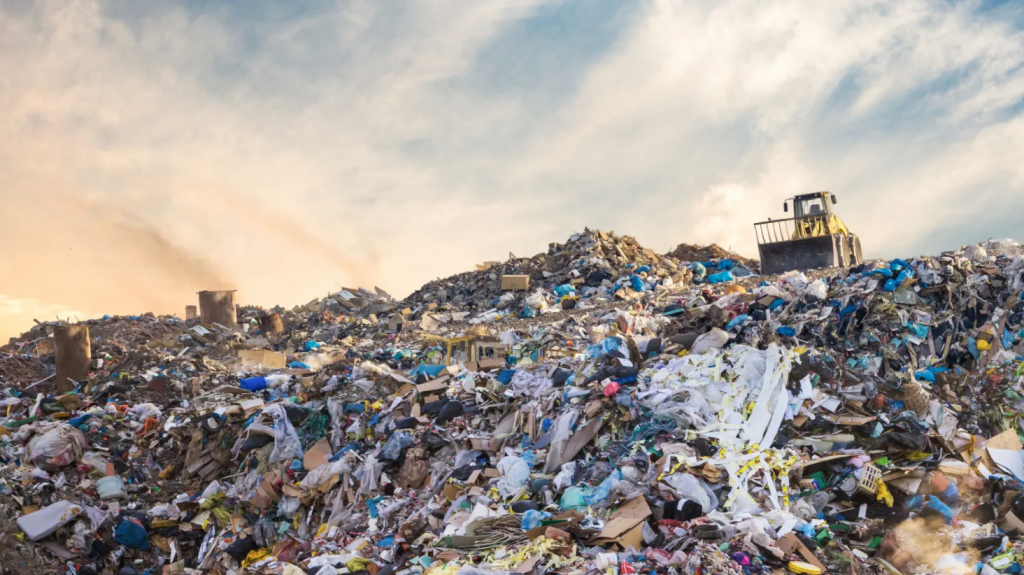 19. After Much Praised Waste Export Ban, Australia Under Fire for Shipping Plastic Trash as "Fuel"
Australia will allow plastic trash to be shipped overseas and burned as fuel under a law introduced last year that banned the export of some plastic waste, prompting accusations of hypocrisy. Australia passed a landmark waste export ban in response to public backlash against rich countries sending trash to poor countries, where it often ends up dumped, burned, or leaking into the ocean. After the Recycling and Waste Reduction Act came into effect on July 1, 2021, Australia allowed its largest waste-to-energy facility to export plastic waste in the form of fuel. Waste-derived fuels are used as a cheap alternative to coal by cement companies and incinerators, which promote its use as a way of reducing fossil fuel consumption. Some scientists and environmentalists say burning plastic as a fuel undermines a much-needed switch to cleaner energy, increases planet-warming greenhouse gas emissions, and releases toxic chemicals.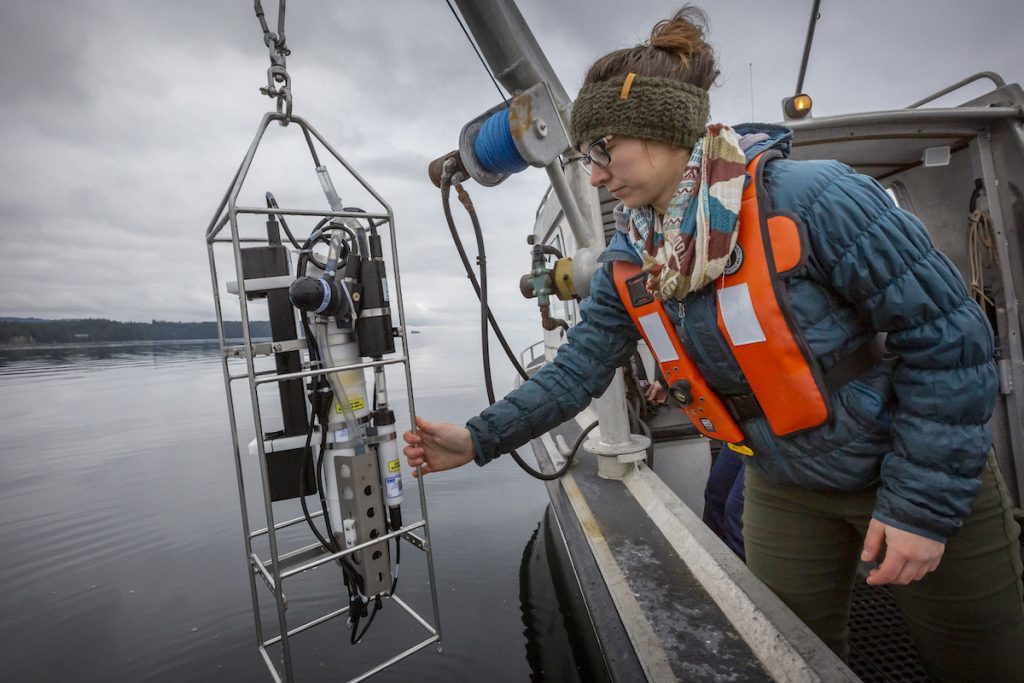 20. Ocean Acidification and Hypoxia Endanger Marine Life off British Columbia Coast
Scientists are developing an action plan to deal with the dual dangers of ocean acidification and hypoxia (OAH) — or dangerously low oxygen levels — in the ocean off British Columbia. OAH can lead to shellfish die-offs, shifts or declines in commercial fish stocks, disruptions to food security, and changes to the marine food web. The ocean is becoming increasingly acidic as a result. This drops the level of calcium carbonate in the ocean — a key building block for many creatures' shells or skeletons that fish like salmon depend on for food. At the same time, hypoxia can create dead zones where certain types of marine life can't thrive unless they escape to more oxygen-rich areas. The action plan will evaluate what's known about OAH on the B.C. coast, identify research and data gaps, and outline adaptation and mitigation strategies for the fisheries and aquaculture sectors.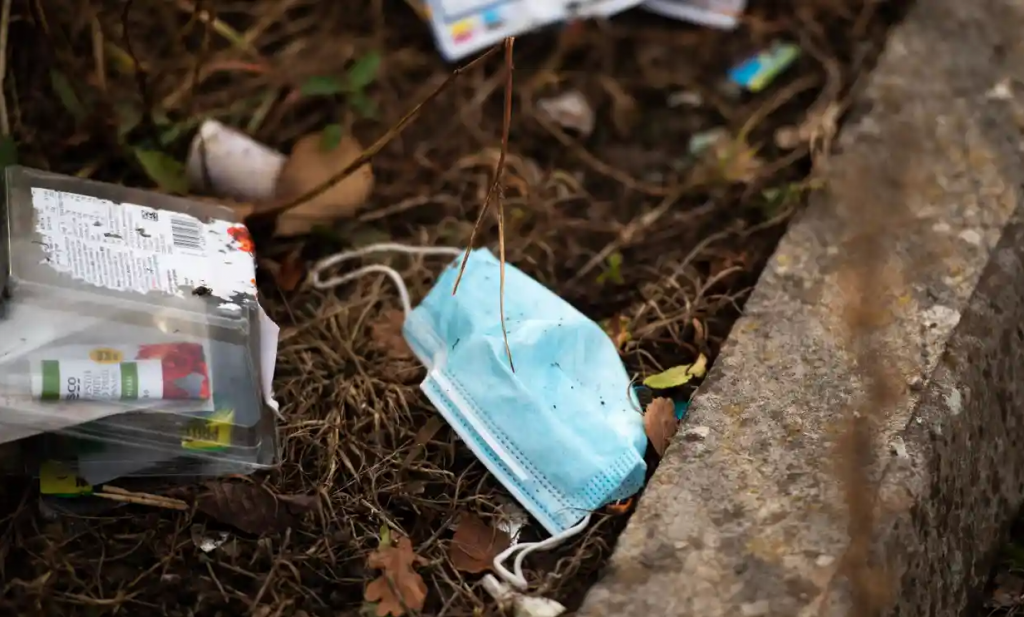 21. Proper Disposal of Masks, Use of Biodegradable Options Critical to Avoiding More Plastic Pollution
The production and use of masks have significantly increased during the global pandemic, but unsafe disposal may prove counterproductive. These masks contain a considerable amount of plastics or derivatives of plastics that can increase plastic pollution. According to the World Wildlife Fund (WWF), inadequate management of only 1% of masks may add up to a waste mound of 30,000kg to 40,000kg per day. Besides, masks breaking down can contribute to microplastic pollution. These small particles end up in seawater and freshwater, posing new environmental challenges, like marine life ingesting particles and, thus, introducing more plastics into the food chain. The volume of mismanaged waste is higher in Asian countries as there is no appropriate disposal method specified compared to European countries. A biodegradable mask is a sustainable alternative that may scale down as much as 30-70pc carbon dioxide emissions than non-biodegradable masks.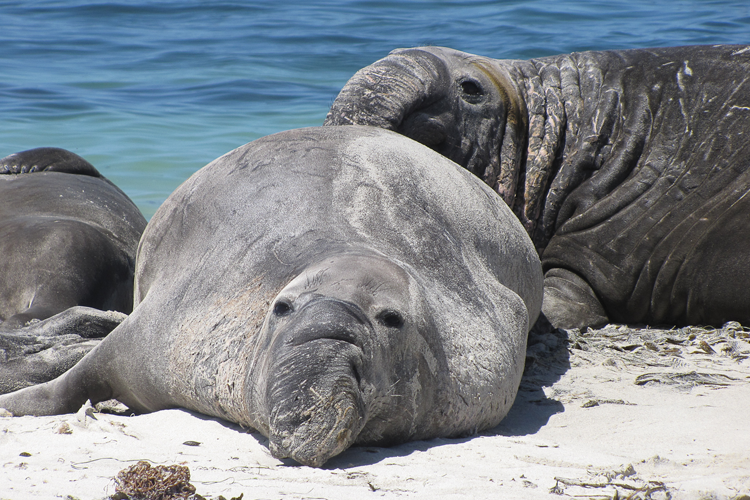 22. Elephant Seal's Map Sense Tells Them When to Head "Home"
Each year, pregnant female elephant seals travel over 10,000 kilometers before returning to their breeding beaches to give birth about five days later. New research finds that this navigation ability depends on an internal map sense. Researchers used satellite tracking data collected from more than 100 adult female seals and determined when each of them headed back to the beach where they started. The data revealed that seals decided to return based on how far away they were from their destination. Their decisions to turn around weren't related to their body condition, measured as amount of body fat. The researchers don't yet know what sensory cues the elephant seals use to keep track of their location and head in the right direction at the right time, but it's clear that they adjust their travel timing based on an internal perception of time and space.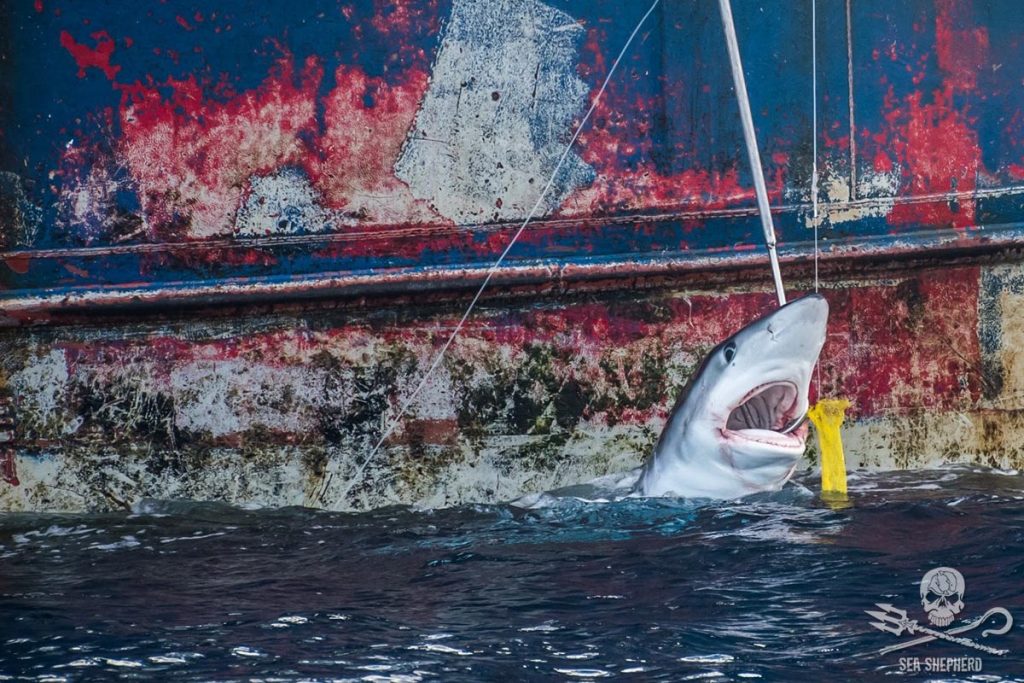 23. European Union a Major Player in Global Shark Trade
The European Union plays a key role in the global shark trade. The report provides the first comprehensive picture of the EU's role reflected in official raw customs data from Hong Kong Special Administrative Region, Singapore and Taiwan, covering both fin and meat import and export data. EU member states were the source of 45% of shark fin-related products imported into Hong Kong SAR, Singapore and Taiwan province in 2020. Spain is one of the top exporters for the global fin trade. A recent study found that shark populations were functionally extinct on 20% of reefs surveyed globally. Effective management helps shark populations recover: Convention on International Trade in Endangered Species of Wild Fauna and Flora listings have led to global action to intervene for sharks threatened by the international trade in shark products.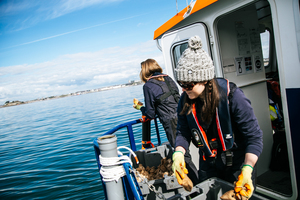 24. England's Largest Seagrass Restoration Continues in Plymouth Sound
Seagrass restoration in Plymouth Sound is part of England's largest seagrass planting effort under the LIFE Recreation ReMEDIES partnership, led by Natural England. The partnership's restoration lead – Ocean Conservation Trust (OCT) – is carrying out 1 hectare of planting in March, at Jennycliff Bay in Plymouth Sound. This will be in addition to the 1.5 hectares of seagrass planted there last year as part of the project. Research shows at least 44% of the UK's seagrass has been lost since 1936. Disease, pollution, and physical disturbance have all contributed to the loss of seagrass. But seagrass is an important habitat, providing homes for sea life including juvenile fish and protected creatures like seahorses and stalked jellyfish. Seagrass also helps stabilize the seabed, reduce coastal erosion, clean surrounding water, and can be as effective at absorbing and storing carbon as woodlands.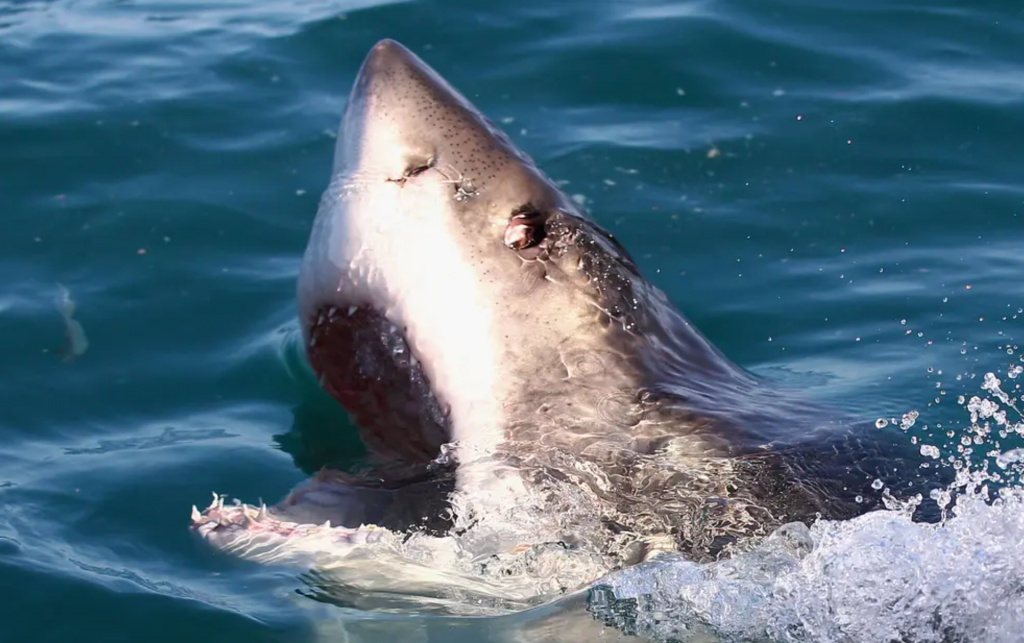 25. Race to Solve the 'Mating Mystery' of Great White Sharks
The nonprofit Ocearch will kick off a massive shark "hunt" so it can potentially make history by being the first to discover a great white shark mating site it believes could be off the North Carolina coast. Ocearch said its search for the sharks will be conducted for 20 days, starting from 4 March. The shark "hunt," called Expedition Carolinas 2022, will take place off North Carolina and could possibly make history if the team of scientists proves this to be the coastline where great white sharks gather annually to mate. The nonprofit will examine fine and broad-scale movements, habitat use, site fidelity, range, residency, and feeding behavior of white sharks and other large shark species in the northwest Atlantic Ocean using multiple technologies including satellite-linked tagging and passive acoustic telemetry. The group will also collect blood samples to measure reproductive hormone levels.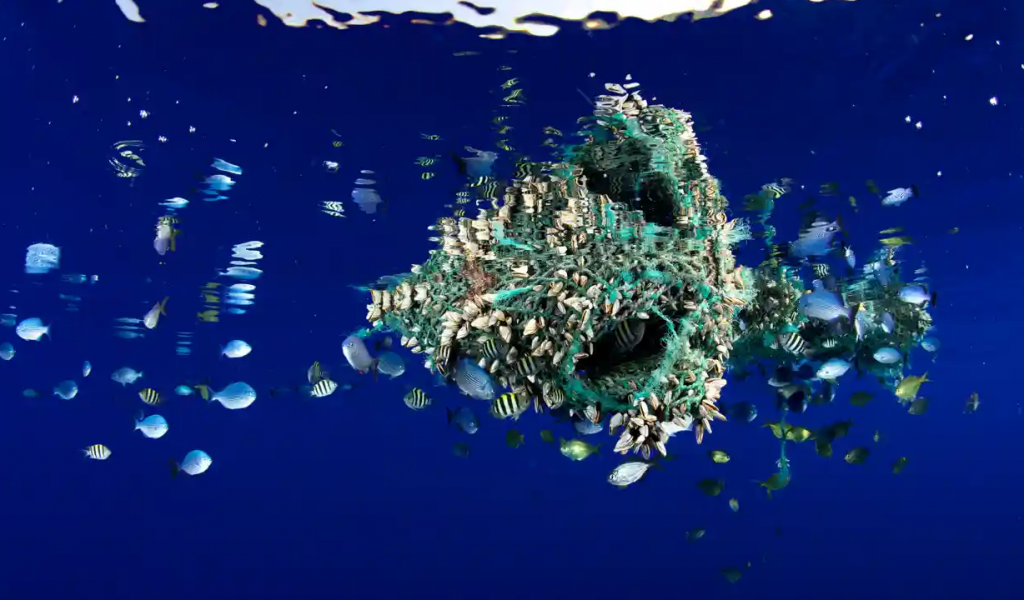 26. Marine Plastic Pollution Could Contribute to Introduction of Invasive Species
New research reveals that ocean plastic debris could contribute to the introduction and transport of non-native marine species. Scientists identified several species attached to a series of plastic debris — both floating and present on beaches and sea floors — off the Catalan coast. Specifically, bryozoans were the most diverse group, with a total of 15 identified species. In particular, the bryozoan Arbopercula tenella is not native to the Mediterranean, although it has been found elsewhere in the Mediterranean. The team also studied the different types of plastics they found, since they can be relevant to differentiate the biofouling communities that adhere to plastics due to their chemical structure or surface properties. The study highlights that plastics can act as dispersal vectors when providing substrates that can be used as habitats by a great variety of marine species, and as a result, can alter marine ecosystems.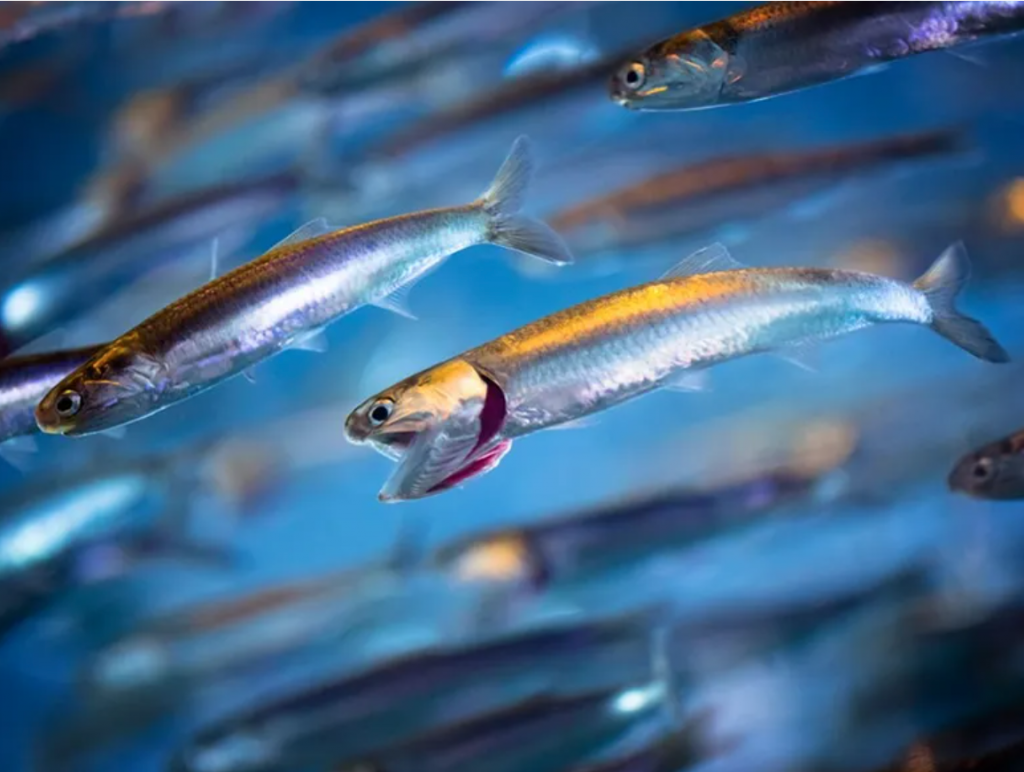 27. Study Raises Major Concerns About Aquafeed Sustainability
New research indicates that directly eating small pelagic fish rather than turning them into aquafeed for farmed salmon could prevent the harvest of nearly 4 million tons of fish, while simultaneously providing an extra 6 million tons of seafood. The researchers calculated that replacing wild-caught fish in aquafeeds with fish by-products, such as trimmings, would deliver significant sustainability gains. Fish provide vital nutrition, and aquaculture is often presented as a way to relieve pressure on wild fish stocks. But many farmed fish grow using feeds that contain fish oil and meal, which are made from millions of tons of wild-caught fish. According to the researchers, most of these small, pelagic species could be eaten by humans instead. The authors caution that not enough is known about the source and species composition of fishmeal, but there are positive signs that use of plant-based feeds is growing.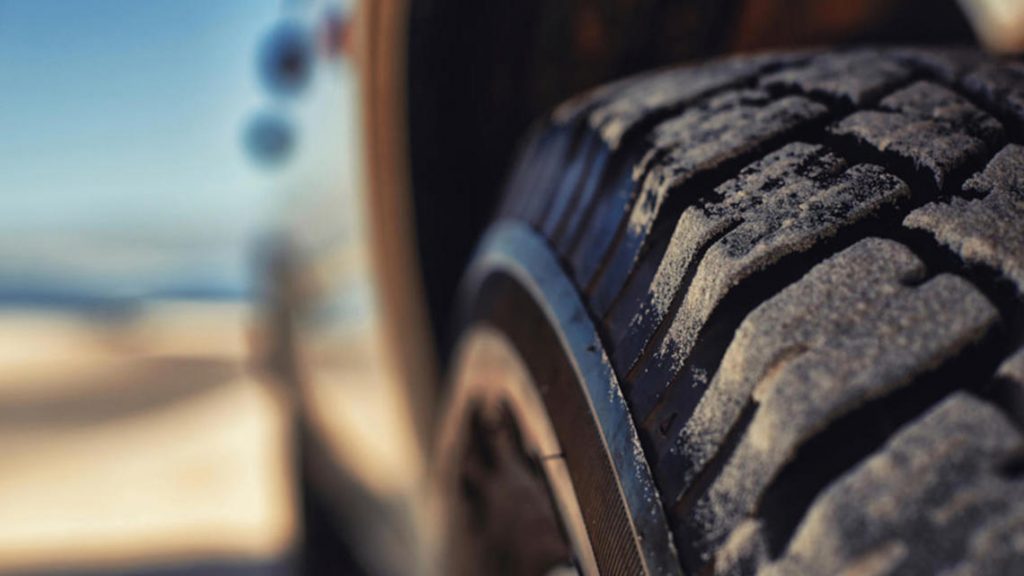 28. Tire Particles Trigger Swimming Abnormalities, Death in Fish and Shrimp
Two new studies shine a light on one of the most common forms of pollution found in the aquatic environment: tire wear particles, which the authors say can have detrimental effects on marine species, including growth abnormalities and death. Earlier research suggested that around 1.5 million metric tons of tire particles enter the environment each year in the US, a result of everyday wear and tear that sees automobile tires shed about 30% of their mass over their lifetime. This makes tire particles one of the most common forms of microplastic in the aquatic environment. The new studies mirror one from 2020 that demonstrated how microplastics can cause aneurysms and reproductive changes in fish. To prevent the particles from entering the environment, scientists propose installing rain gardens on roadsides to capture particles, installing capture devices on cars, and developing and deploying longer-lasting tires.