New NOAA report predicts one-foot ocean rise by 2050, Peru jails shark fin poachers, NJ bill would fine for excess packaging, France/US lead campaign to cut international plastic pollution and more
February 18, 2022 – We gather news: You stay informed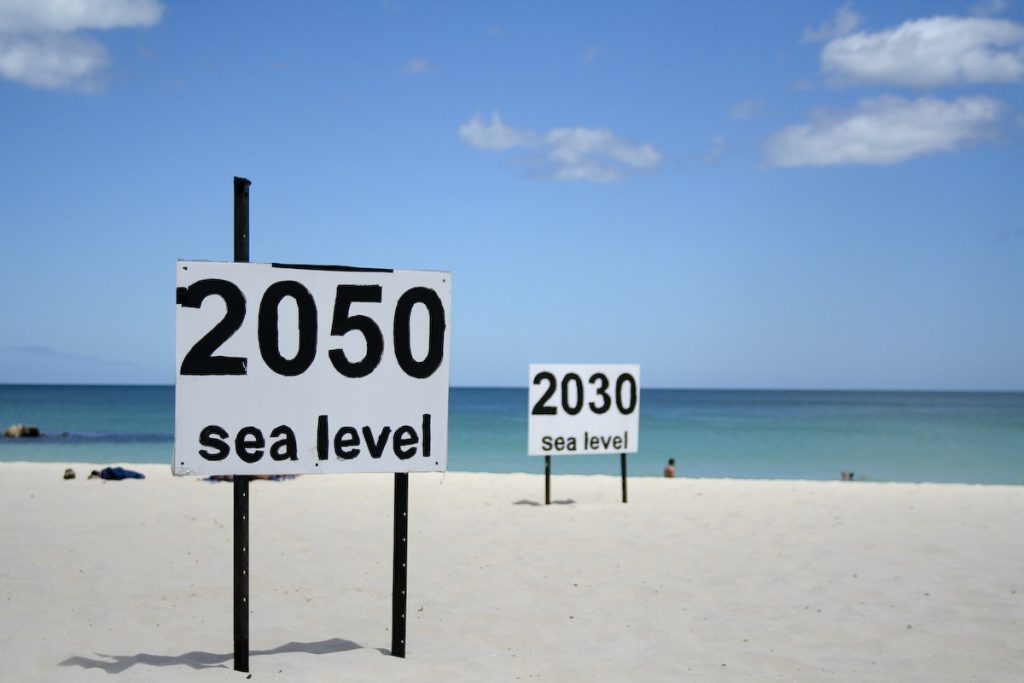 1. Sea Level to Rise up to a Foot by 2050, Interagency Report Finds
Coastal flooding will increase significantly over the next 30 years because of sea-level rise, according to a new report by an interagency sea level rise task force that includes NASA, the National Oceanic and Atmospheric Administration (NOAA), and other federal agencies. Sea level along United States coastlines will rise between 10 to 12 inches on average above today's levels by 2050. The report forecasts sea level to the year 2150 and offers near-term projections for the next 30 years. The task force projects an uptick in the frequency and intensity of high-tide coastal flooding, otherwise known as nuisance flooding, because of higher sea level. It also notes that if greenhouse gas emissions continue to increase, global temperatures will become even greater, leading to a greater likelihood that sea-level rise by the end of the century will exceed the projections in the 2022 update.
Thank you for your generous gift that will help us continue the production of this weekly, free publication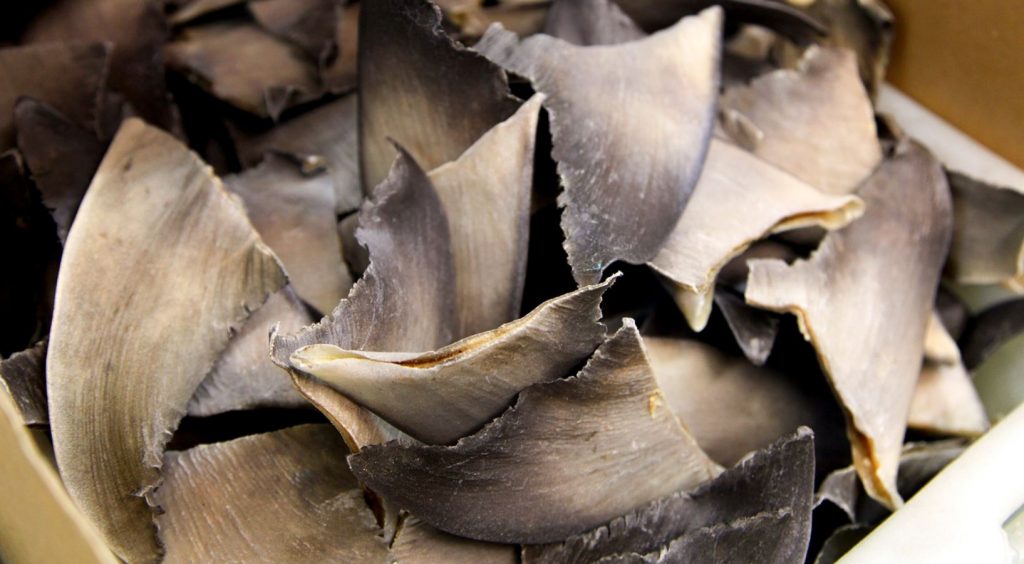 2. Peru Jails Shark Fin Traffickers for First Time
Peru has convicted shark fin traffickers for the first time in its history. A court in the western town of Santa sentenced two people to four and a half years in prison for the attempted 2018 sale of a load of 1,800 kilograms of shark fins. In mid-March 2018, environmental prosecutors stopped a truck carrying 51 bags of wrapped shark fins set to be exported to Hong Kong. Oceana identified the seized fins and found that they belonged to six protected species, including hammerhead, pelagic thresher, smooth, and silky sharks. The sentencing sets a legal precedent in the country's fight against shark finning. This success could bring more attention to the high number of shark fins sent from Ecuador to Peru. It also highlights the lack of control Peru has over transferring fish from foreign vessels into international shipping containers at its own ports.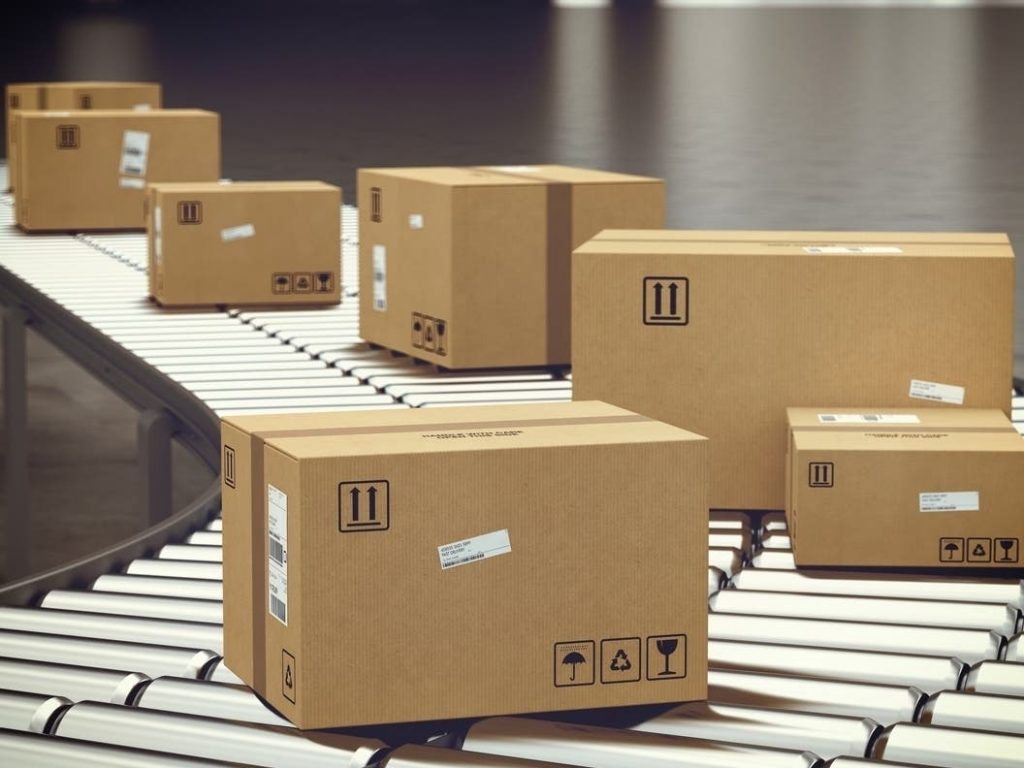 3. Proposed New Jersey Bill Would Fine Retailers for Shipping in Too-Large Boxes
Large online retailers would be subject to fines under proposed New Jersey legislation that prohibits shipping items in overly large boxes. Retailers who don't comply would be subject to fines from $250 to $500 for each offense. "We have to address the fact that online shopping is the source of a significant amount of packaging waste. Instead of using an oversized box and filling it with packing materials that will end up in a landfill or find their way into our oceans, this bill asks retailers to minimize waste by using shipping boxes that are appropriately sized. While recycling is part of the solution, the best way to reduce our carbon footprint is to reduce the amount of cardboard and waste we produce," said John McKeon, who introduced the bill. In 2020, the industry produced 2.9 billion pounds of plastic waste, according to Oceana.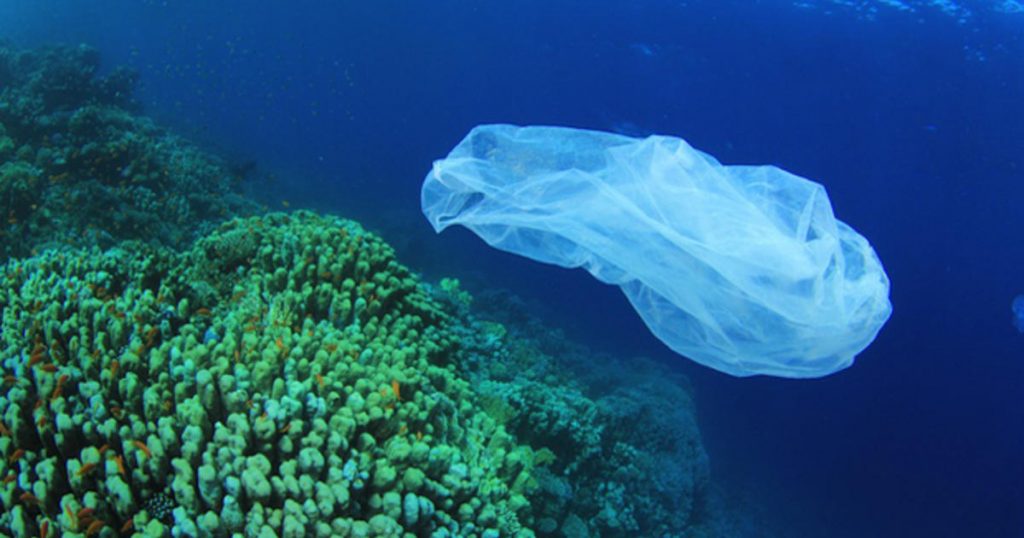 4. United States Joins France in Push for Global Treaty to Cut Ocean Plastic Pollution
The United Nations, the United States, and France have set their sights on forging an ambitious treaty to reduce ocean plastic pollution. They're hoping other nations will sign onto a deal modeled on the 2015 Paris Climate Pact. National delegations start negotiating staffing and the agenda for a plastics treaty at the UN's Environment Assembly in Nairobi later this month, but the US and France announced at the three-day One Oceans Summit in Brest their intention to cut plastic pollution. "The agreement should include binding and non-binding commitments, call on countries to develop and implement ambitious national action plans, and foster robust engagement of stakeholders to contribute toward the agreement's objectives while complementing national government contributions," the White House said. The UN plan is to try to negotiate a plastics treaty in just two years, a record for any global accord.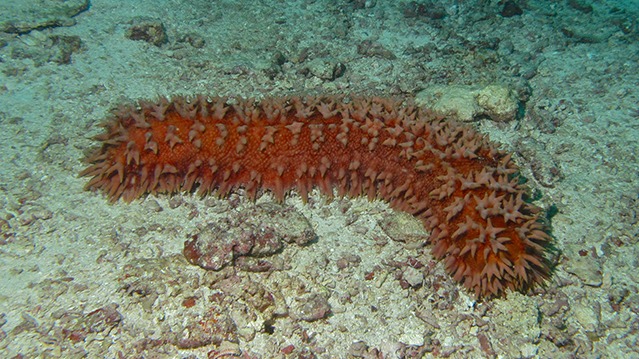 5. Tropical Sea Cucumbers Are in Demand, and in Trouble
Strong demand and overharvesting have imperiled tropical sea cucumbers, according to new research. Scientists from the University of Queensland said fishery data from Australia's primary sea cucumber fishing ground shows the need for regulatory changes. "They're a delicacy to some, but sea cucumbers help keep the seafloor clean and productive — they're critical for healthy ocean ecosystems," lead researcher Kenny Wolfe said. One fast-disappearing group of tropical sea cucumbers, known as teatfish, was of particular concern. "Teatfish are listed on CITES — the Convention on International Trade in Endangered Species — which provides a strong basis to restrict their harvest and export," Wolfe said. "Yet the white and black teatfish represented more than 20% of the Queensland fishery's recent total catch." Teatfish are most at risk because of their high market value and poor reproduction.
Editor's Note: Sea Save's advocacy at CITES has helped protect sea cucumbers.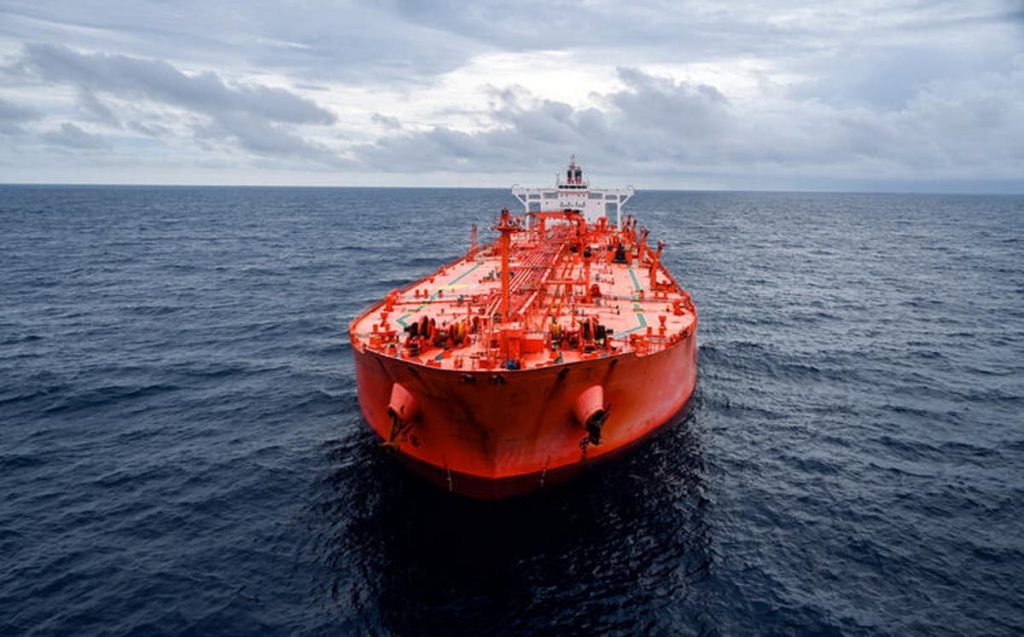 6. Agreement Reached on Transfer of Oil From Abandoned Tanker Off Yemen
The UN says the Yemeni government and Houthi rebels have reached an agreement in principle to transfer the toxic cargo from a rusting oil tanker abandoned off the coast of war-torn Yemen to another ship. The 45-year-old FSO Safer, moored since 2015 off of Hodeida, poses an environmental threat. An oil spill could destroy ecosystems in the Red Sea, shut down the vital port, and expose millions of people to high levels of pollution. Recently the UN indicated that Yemeni government officials and Houthi rebels were both eager to find an emergency solution to avoid a catastrophic spill. According to Greenpeace, an oil spill would prevent access to Yemen's main ports, affecting food aid supplies for up to 8.4 million people. Coastal countries including Djibouti, Eritrea, and Saudi Arabia could also be affected, in addition to commercial maritime traffic in the Red Sea.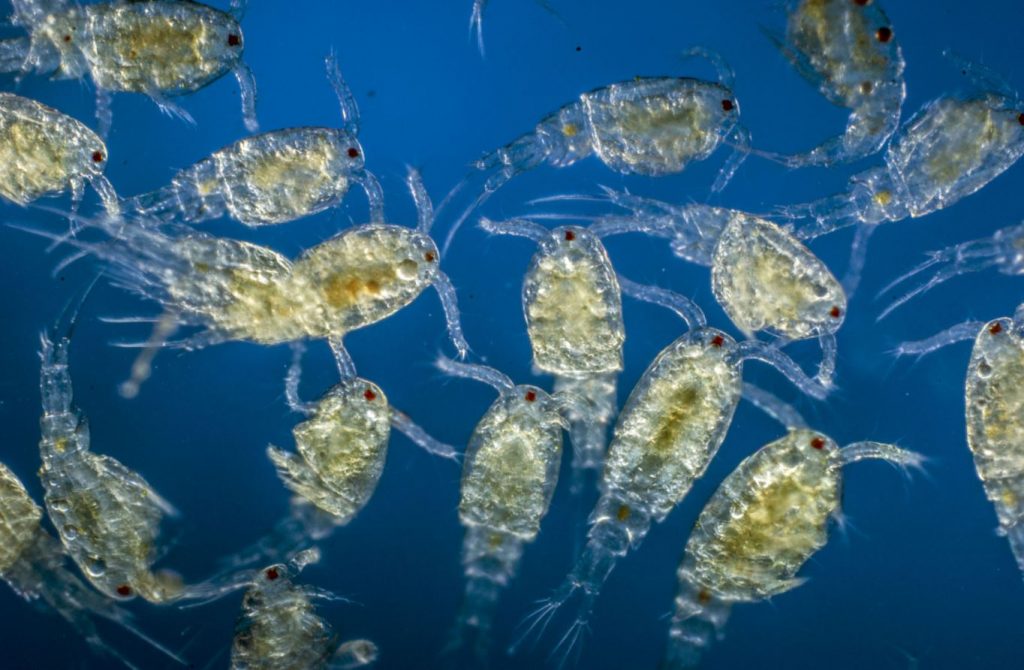 7. New Species of Marine Plankton Is an Overlooked Source of Nutrients in the Oceans
Scientists have discovered two new species of diatoms in the waters off Hawai'i. Diatoms are some of the most well-known phytoplankton. In the nutrient-poor open ocean waters around Hawai'i, diatoms struggle to acquire enough nitrogen to grow. Some diatoms have established symbiotic relationships with nitrogen-fixing cyanobacteria. The new diatom species are smaller and belong to a different lineage with an elongated shape and bilateral symmetry. Grieg Steward, a University of Hawai'i at Manoa professor who worked on the project, said, "The new diatoms are related to species found in freshwater. We had no idea we would find their cousins thriving far out in the open sea." "Now that we know these species exist, we can study their ecology and begin to understand their importance to the ocean's nitrogen cycle," said lead author Christopher Schvarcz. "The cultures are also valuable as model systems for studying symbiosis."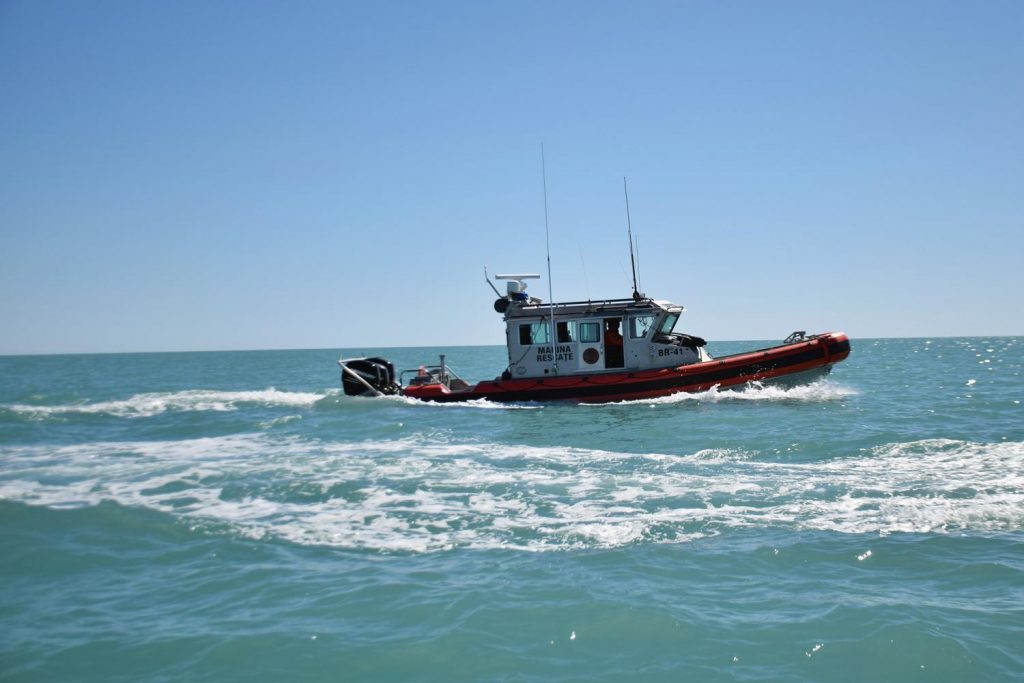 8. United States Files Complaint Citing Mexico's Poor Protections for Vaquita Marina Porpoise
The United States has filed the first environmental complaint under the US-Mexico-Canada Agreement (USMCA) over protections for a critically endangered porpoise in the Upper Gulf of California. The complaint cites Mexico's failure to stop illegal fishing that threatens the critically endangered vaquita marina. It's the world's smallest porpoise and most endangered marine mammal, with as few as six left. The US is calling for environmental consultations with Mexican officials, the first step in the USMCA dispute resolution process. Without an agreement, there could be sanctions. Several environmental groups, including the Center for Biological Diversity, requested this action last August. The US has already placed bans on some seafood from the Upper Gulf of California because of Mexico's failure to protect the few remaining vaquita, which can become trapped in illegal nets and drown.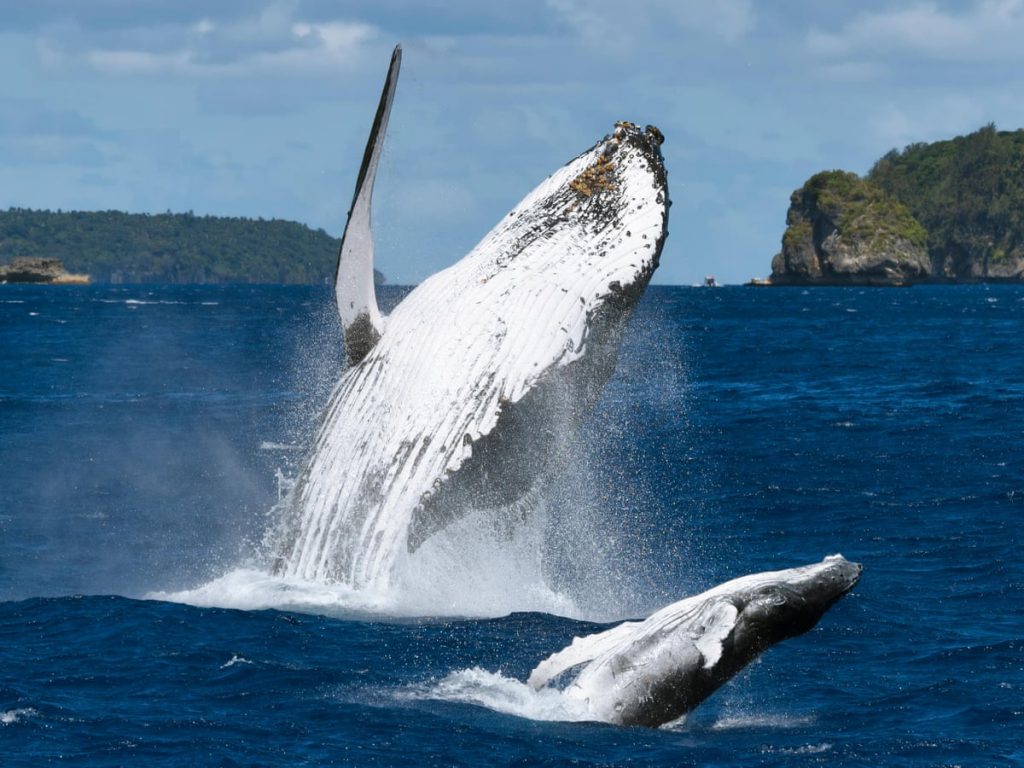 9. European Union, United Nations Host Summit on Cleaning, Protecting the World's Oceans
World leaders recently met in the French city of Brest for a summit on taking action to clean and protect the earth's oceans. The goal of the One Ocean Summit was to raise awareness on issues such as pollution and overfishing and get international commitments to address the situation. European Commission President Ursula von der Leyen called for the adoption of an international treaty for the conservation and sustainable use of the ocean's biodiversity. She is confident it could be adopted this year. The High Ambition Coalition for Nature and People, an intergovernmental group of more than 70 countries, is driving the treaty, aiming to protect at least 30% of the world's land and oceans by 2030. During the summit, the United States and France also announced they are launching negotiations on a global agreement to reduce plastic waste in the world's oceans.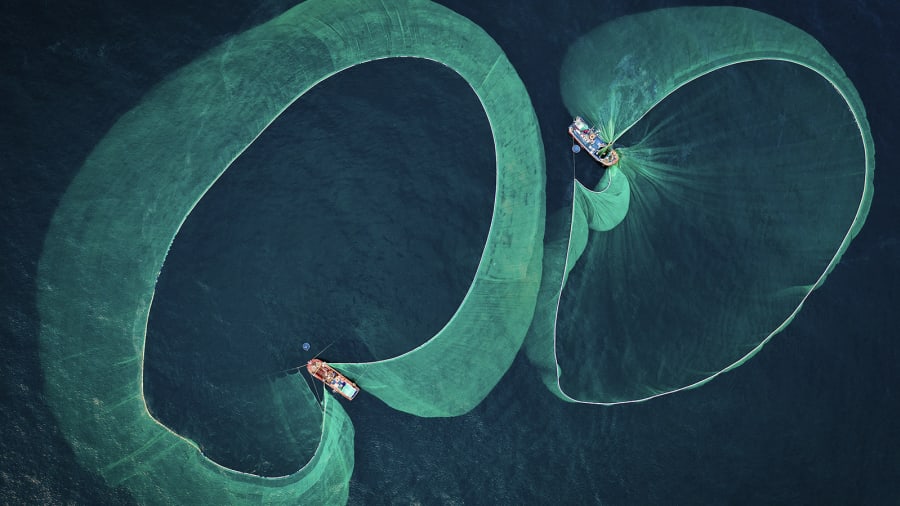 10. Fishing Image Wins Photography Prize, Delivers Message on Importance of Conservation
An aerial photograph of two boats, with nets cast wide fishing for anchovies in the waters of Vietnam, has won the Save Our Seas Foundation Marine Conservation category of the Underwater Photographer of the Year 2022 award. Vietnamese photographer and engineer Thien Nguyen Ngoc has visited the waters of Phu Yen province numerous times before but this time saw many vessels gathered to catch anchovies. Salted anchovy is an important ingredient in traditional Vietnamese fish sauce, but it is also a dietary staple for marine animals that face population decline when there is overfishing. Ngoc saw an opportunity to use photography to spread the message that anchovies "play a crucial role in the food chain of the ocean," adding that overfishing is a problem worldwide. "Photography is a very powerful tool to deliver a conservation message because the language of photography is universal," Ngoc said.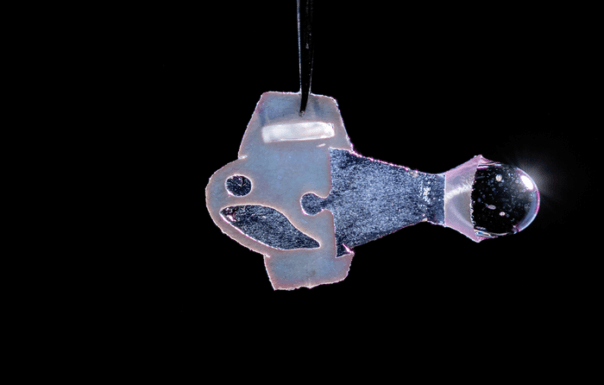 11. Artificial Fish Grown from Human Cardiac Cells Swims Just Like a Heart Beats
Using stem cells, researchers from Harvard and Emory have grown their own artificial fish that can swim by mimicking the beating of a human heart. Researchers developed these autonomous biohybrid fish to learn more about creating artificial heart pumps. Their hope is this is the first step in building replacement organs for children (and possibly adults) with heart disease. The team used human stem-cell derived cardiomyocytes for the first time to create an autonomous biohybrid device. These cells are responsible for generating contractions within a healthy heart. The new fish has two layers of heart muscle cells on each side of its fin. Just like the muscles in a human heart, when one side contracts, the other side stretches out. In the mechanical zebrafish, this back-and-forth process actually propels the fish through the water for more than 100 days.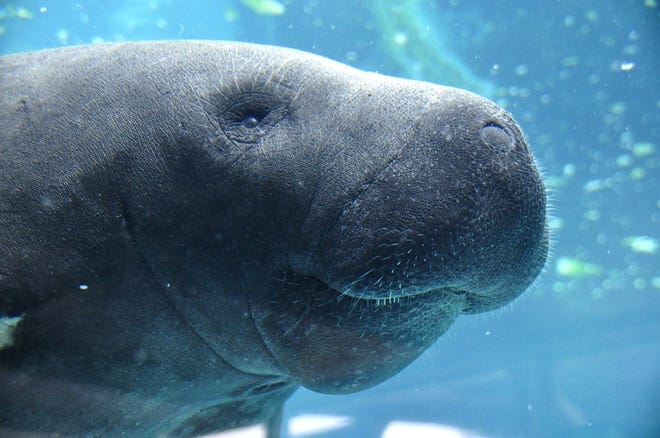 12. Manatee Found in Roadside Canal Dies, One of 150 Dead in 2022 So Far
Following the worst year of manatee deaths in Florida history, New Smyrna Beach has added one more casualty. Officials found a manatee in a shallow roadside canal near the New Smyrna Beach Police Department. The manatee died a day later, before the Florida Fish and Wildlife Conservation (FWC) Commission could rescue the animal. More than 150 manatees have died in the state so far in 2022, with most coming from the Northern Indian River Lagoon. "The manatee in question was suffering from poor body condition (due to injuries and malnourishment), just as are very many manatees along the East Coast of Florida overall, but especially within the Northern Indian River Lagoon," said biologist Patrick Rose. FWC officer Chad Weber said the animal was taken to the Marine Mammal Pathobiology Laboratory in St. Petersburg for necropsy. Weber said the cause of death is unknown.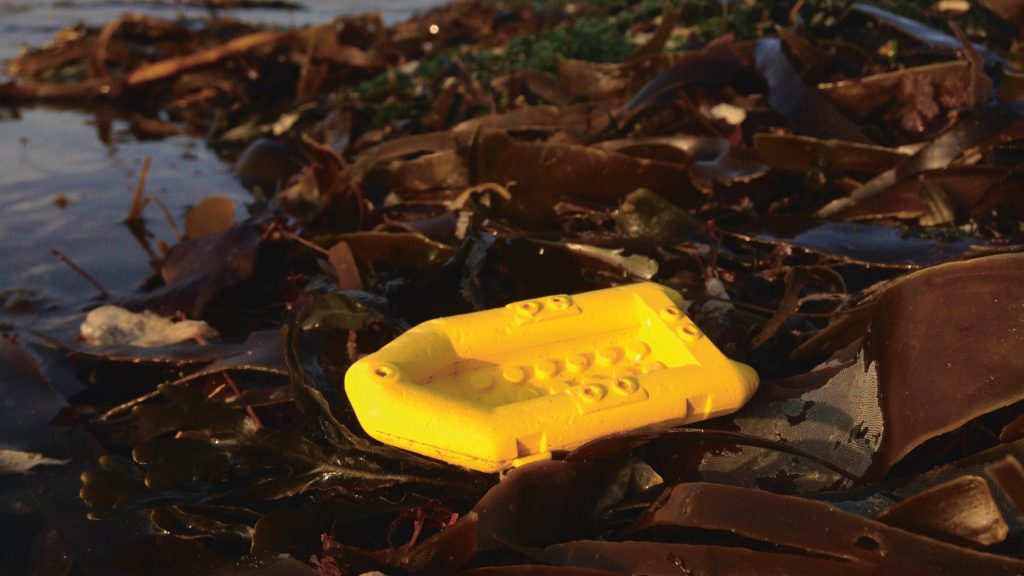 13. What Legos Lost at Sea Tell Us About Our Attitude to Ocean Pollution
On February 13, 1997, a cargo ship laden with goods was hit by a storm. The Tokio Express became engulfed in mountainous seas 20 miles off Land's End, Cornwall and sent 62 shipping containers overboard, one containing 5 million Legos. In the days that followed, helicopter pilots flying over the area reported seeing "a slick of Lego" floating in the sea. Beachgoers started finding Legos washed up on Cornwall's shores. The responses of companies to cargo spills vary. Some are full of remorse, keen to make amends. Others keep silent, perhaps not wanting the inconvenience or legal implications of a cargo spill. An average of 1,382 containers have fallen overboard each year for the past 12 years. But no one really knows how many items from shipping containers fall overboard every year. Currently, lost goods only have to be declared if they are hazardous.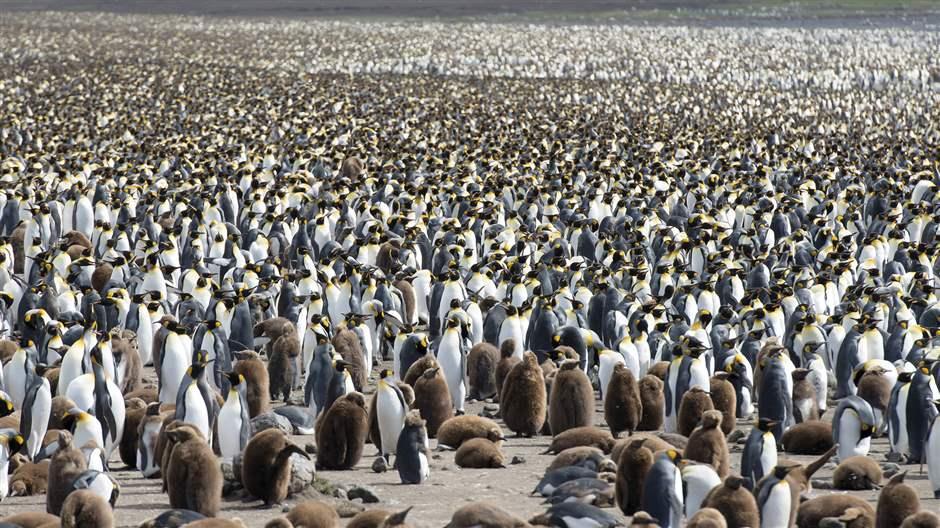 14. Remote French Overseas Territory Provides Huge Opportunity for Marine Conservation
A proposal to greatly expand marine protections across the French Southern and Antarctic Lands continues to advance. The proposal—which must be finalized by ministerial decree—would extend the safeguarded area by about 1 million square kilometers and more than double the country's total area of highly protected waters around the world. The expansion would create the largest marine protected area (MPA) in French waters and would represent about 15% of the country's global exclusive economic zone (EEZ). The proposal would protect ecosystems with exceptional biodiversity, home to resident and migratory marine life including orcas, whales, and several species of penguins, seals, and tuna. Research shows that networks of interconnected and ecologically representative MPAs—with strong safeguards—are among the most effective ways to preserve and restore ocean ecosystems and make them more resilient to the impacts of climate change.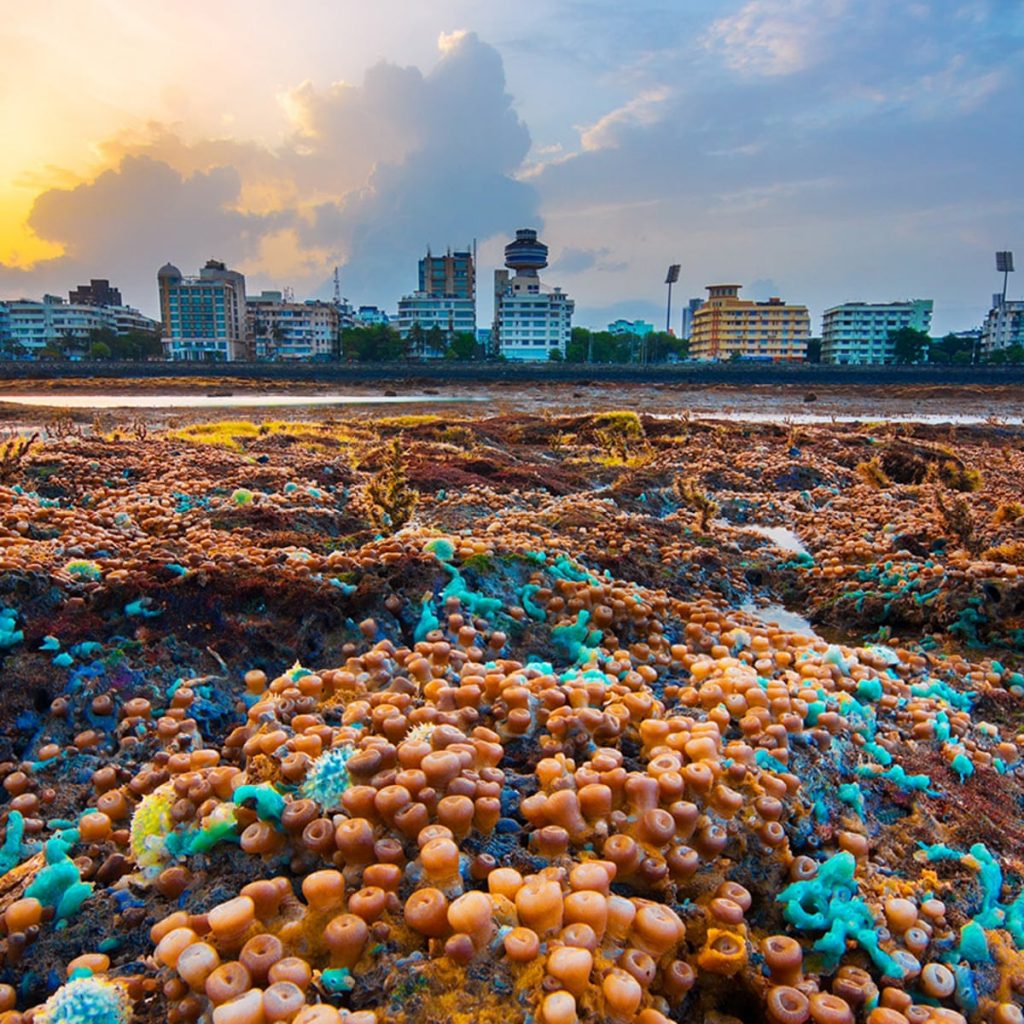 15. Mumbai Photographer's Work Shows Overlooked World of Intertidal Zone
Photographer Sarang Naik's images of marine life show a different side of bustling Mumbai. The intertidal zone is home to diverse marine life over different terrains, from mudflats to beaches and mangroves. His lens captures hermit crabs, barnacles, zoanthids, and sea urchins. "Most of my images have the creatures against the city in the background, reminding us that these creatures have been here way before us," he says. Naik is a member of the Marine Life of Mumbai (MLOM), whose photographer members upload their findings to iNaturalist, a biodiversity database accessed by experts. MLOM cofounder Abhishek Jamalabad believes the intertidal zone has been neglected worldwide: ironic, because "it's one of the most accessible of all marine habitats and has many unique creatures. It also plays an important part in the ecology and life cycle of creatures which live in the deeper parts of the ocean."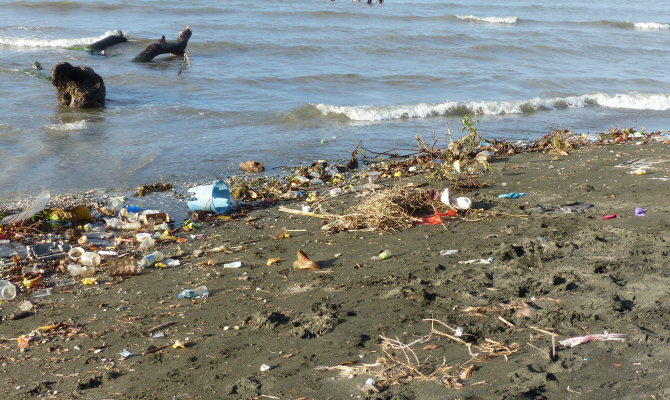 16. Guam Approves Pacific Declaration to Prevent Marine Plastic Pollution
Guam has become one of eight countries and territories with Pacific interests to endorse a declaration on the prevention of marine litter and plastic pollution. The declaration will support a resolution on plastic pollution spearheaded by the governments of Rwanda and Peru that calls for a global and legally binding agreement addressing the life cycle of plastics. The resolution will be presented at the Fifth Session of the United Nations Environment Assembly, taking place in late February in Nairobi, Kenya. The document notes a global disregard for end-of-life management of plastic products, insufficient support for the development of plastic alternatives, and continued production of harmful plastics, especially single-use plastics. Its supporters share a concern that the annual production of virgin plastics of 368 million metric tons is set to double by 2040, with only 9% of all plastics ever produced having been recycled.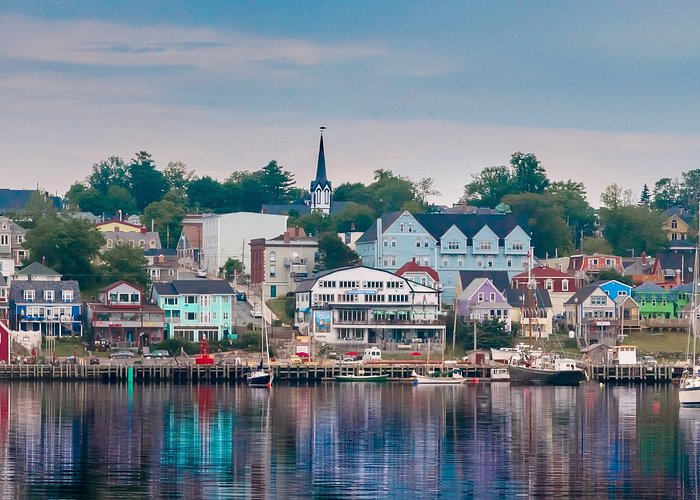 17. Facebook to Begin Laying Cable Through Fishing Grounds off Nova Scotia
Installation of a transatlantic submarine telecommunications cable for tech giant Facebook on the seabed off southern Nova Scotia is imminent. The Canadian portion of the route will take the cable through fishing grounds and the Fundian Channel-Browns Bank Area of Interest (AOI), an area under consideration for designation as a Marine Protected Area (MPA) because of its deep sea corals and sponges. Fishing groups say their feedback was ignored, including a suggested routing that would avoid key fishing grounds. The project received Canadian government approval in December. That included a "letter of advice" from the Department of Fisheries and Oceans on the implementation of appropriate measures to avoid and mitigate harm to fish and fish habitat. Should the Fundian Channel-Browns Bank AOI ever be designated as an MPA, cables may be prohibited or restricted based on potential ecological impacts to conservation objectives for the area.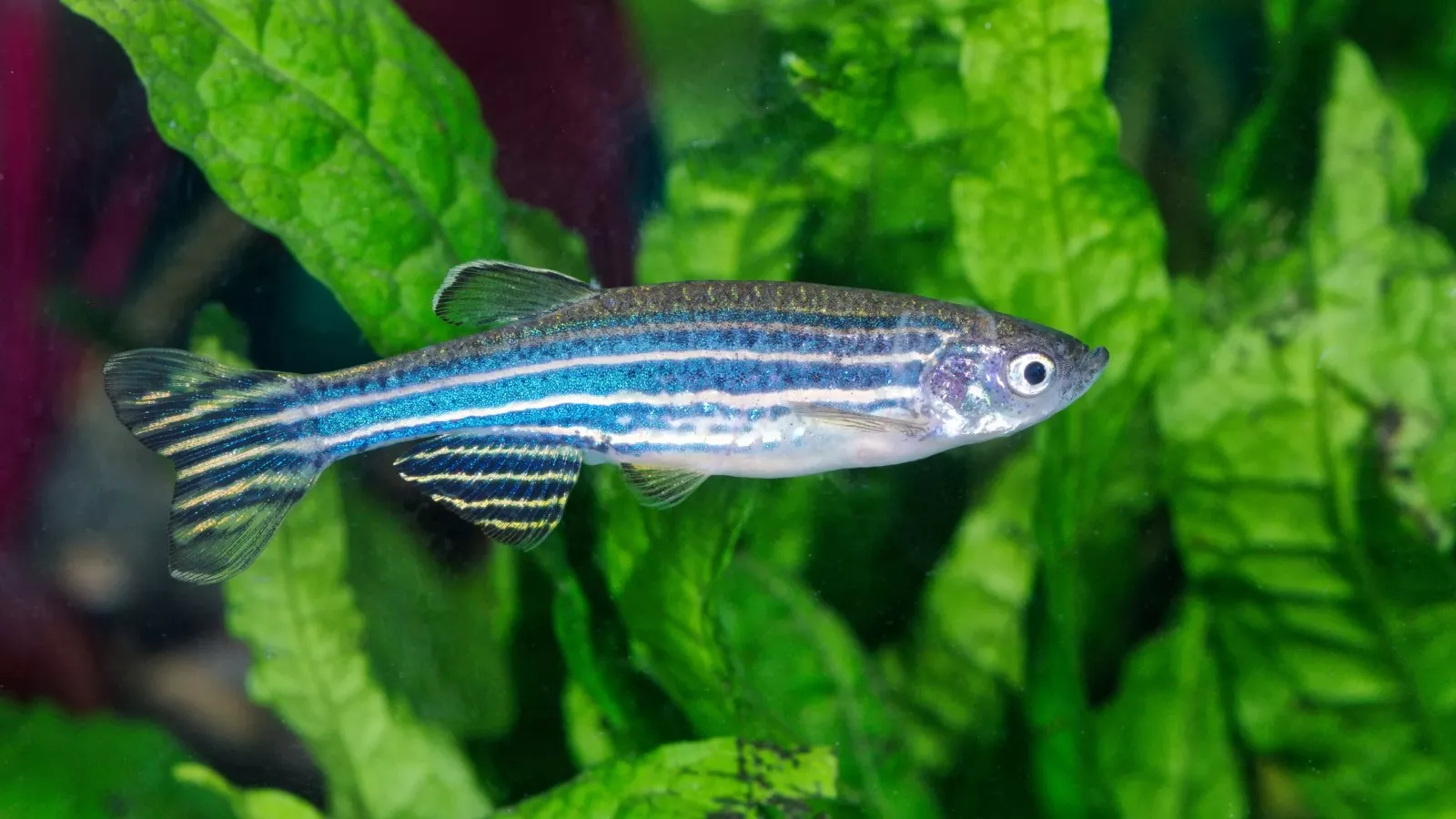 18. Genetically Engineered Glowing Fish Have Escaped Fish Farms and Are Multiplying
Fish genetically modified to glow have escaped farms in Brazil and could disrupt biodiversity in the country's Atlantic Forest region. A new study examined the presence of so-called "transgenic" zebrafish in southeastern Brazil and found them reproducing close to nearby fish farms. Transgenic zebrafish are bred with genes that can give them various characteristics—in this case, a glow under certain light conditions. They are popular in aquariums and on the commercial fish market. Bred in captivity, the escapees are now "in the first stages of invasion with potential to keep going," says study author André Magalhães. Their presence on the edge of one of Brazil's most biodiverse regions in the Atlantic Forest is now of concern because if the zebrafish spread further, they could disrupt finely balanced ecosystems nearby. Editorial Note: Research is critical, but we must learn to plan for these potentially devastating events.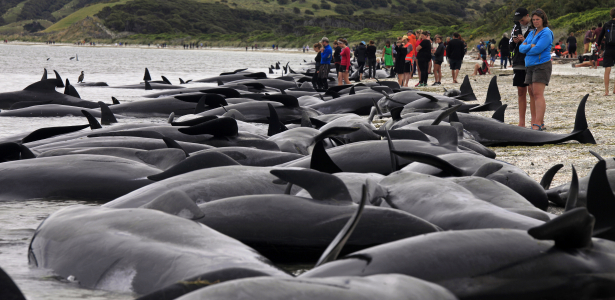 19. Biology of Pilot Whales Could Help Explain History of Strandings
New research shows how understanding the biology of long-finned pilot whales could help explain their history of regular mass strandings along the coastline. The study examined 1,520 southern hemisphere pilot whales over an 80-year period. Estimates of length at birth, maximum ages, and sexual shape dimorphism (differences between male and female form) were some of the biological parameters used in the research. Lead author Emma Betty said it was about using the parameters to make models. Baseline information is useful to ascertain if there are any impacts on their population — such as from increasing anthropogenic pressures like boat traffic, fishing, mining, and pollution — to understand how resilient they are to these threats. "The core finding of this study is how these parameters all differ significantly to those previously reported for the North Atlantic subspecies," she said.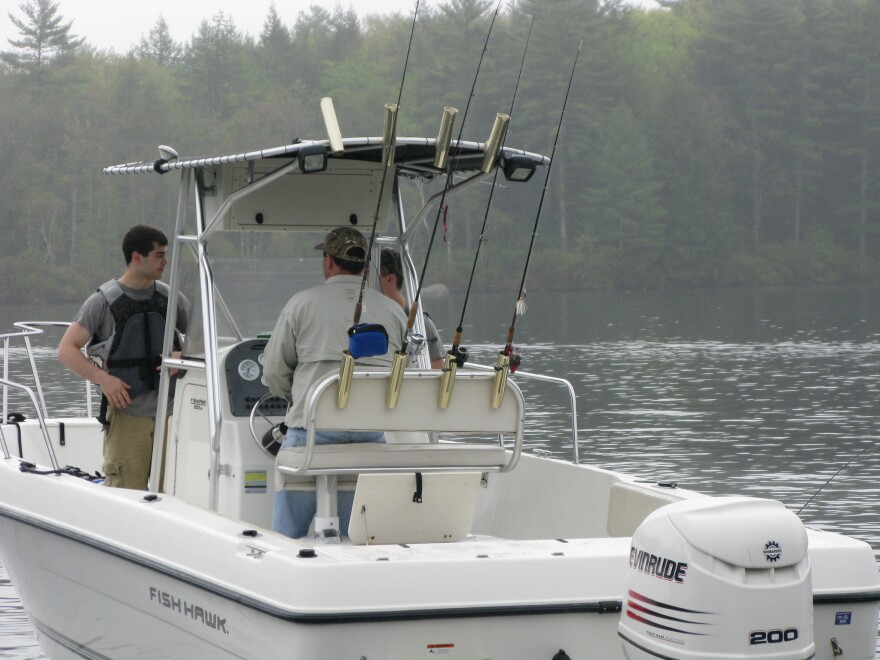 20. Fisheries Managers on US East Coast Plan for a Changing Climate
The East Coast Climate Change Scenario Planning Initiative recently held its first of three webinars, dedicated to learning about the ways the ocean is changing with the climate. Fisheries managers say some fish species on the East Coast have already experienced shifts in distribution, abundance, and productivity related to climate change. Zack Klyver said he'd seen the changes throughout his work running whale watching tours in Bar Harbor, Maine. "We've had to change our business model because of the patterns of whales following food," he said. "Historically we went 25 miles offshore; now our trips are 55 miles offshore." In the coming weeks, the group will host two more webinars addressing the climate-related biological, social, and economic changes that may develop. The group will use the webinar discussions to create scenarios that help them plan for the future of fisheries in the area.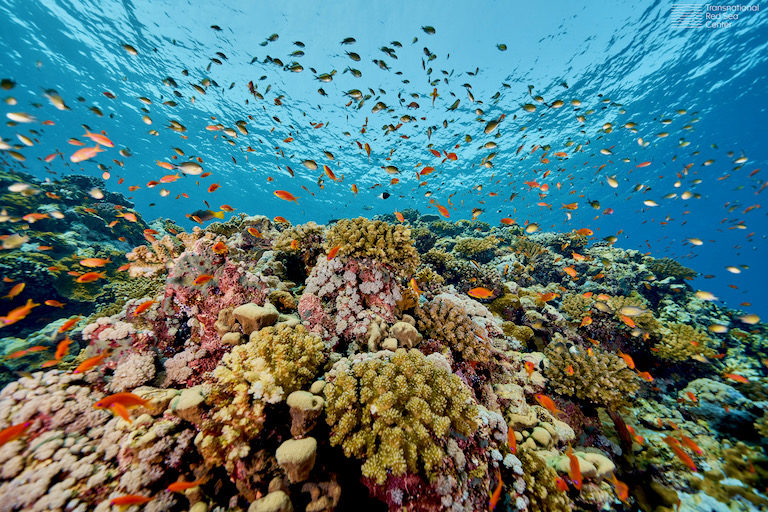 21. Jordan Scrambles to Save Rare Red Sea Corals That Can Withstand Climate Change
Experts predict that global warming and acidifying oceans could wipe out up to 90% of corals in the coming decades. But in Jordan, researchers are more hopeful as corals can withstand higher temperatures. Conservationist Ehab Eid says, "When most of the world's corals are gone, the corals in Aqaba might be the last remaining reefs." This resilience is believed to be due to the corals migrating from warmer waters. But even though the corals are resilient to high temperatures, they're still vulnerable to stress from human activity. The Gulf of Aqaba is under pressure from population growth, urban development, and pollution that could compromise the corals' resilience. The UN Development Programme is working with local fishers, divers, and the tourism industry on reef conservation and monitoring projects: if the coral reefs are harmed, so are the ecosystems and economies that depend on them.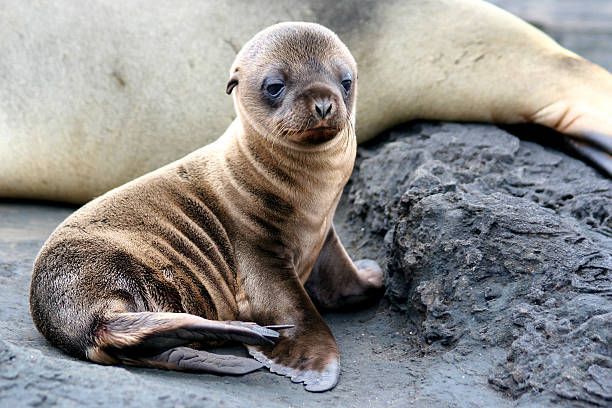 22. Researchers Look to the Past to Learn Why Mercury Levels Are Rising in Stellar Sea Lion Pups
The concentration of mercury levels in sea lion pups is increasing in some parts of the Aleutian Islands. Scientists nationwide are working to find out why with a research project called Aleutian Mercury Dynamics. The project aims to create a timeline to see mercury levels in the Aleutian Islands over the last few thousand years. "We are looking at how mercury presents in the marine food web over thousands of years, to better understand implications for today," said archeologist Caroline Funk. Two prime causes of natural mercury rise are volcanic eruptions and the melting Arctic. Industrial activities, like burning fuel, release mercury as well. The project aims to see if there were spikes in mercury across the region in pre-industrial times. That would help answer the question of whether this is solely a human-caused problem, or if it predates human activity.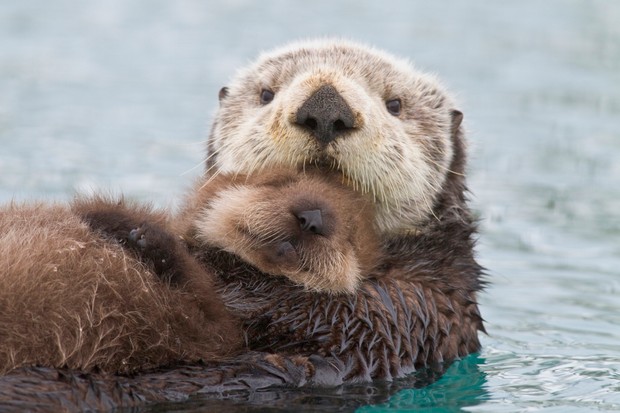 23. Sea Otter Genome Reveals Their Ability to Persist
Working together, genetic researchers and archeologists have found an opportunity to learn about the genetic consequences of species-wide declines by examining the precipitous drop in global sea otter populations. "I want to highlight the importance of interdisciplinary and long-term historical research in addressing species extinctions. These efforts are vital for contemporary conservation efforts," said archeologist Douglas Kennett. According to Kennett, the study's data shows that remnant populations of otters persisted despite hunting and, with protection, were able to rebound. Although further population decline could affect the fitness of recovering populations, the fact that low but healthy otter populations existed prior to even the fur trade suggests that the otters do not require high population counts to maintain sufficient genetic health. "Data suggest that the successful rebound of populations since the early 1900s may be the result of long-standing stability of small populations historically," Kennett said.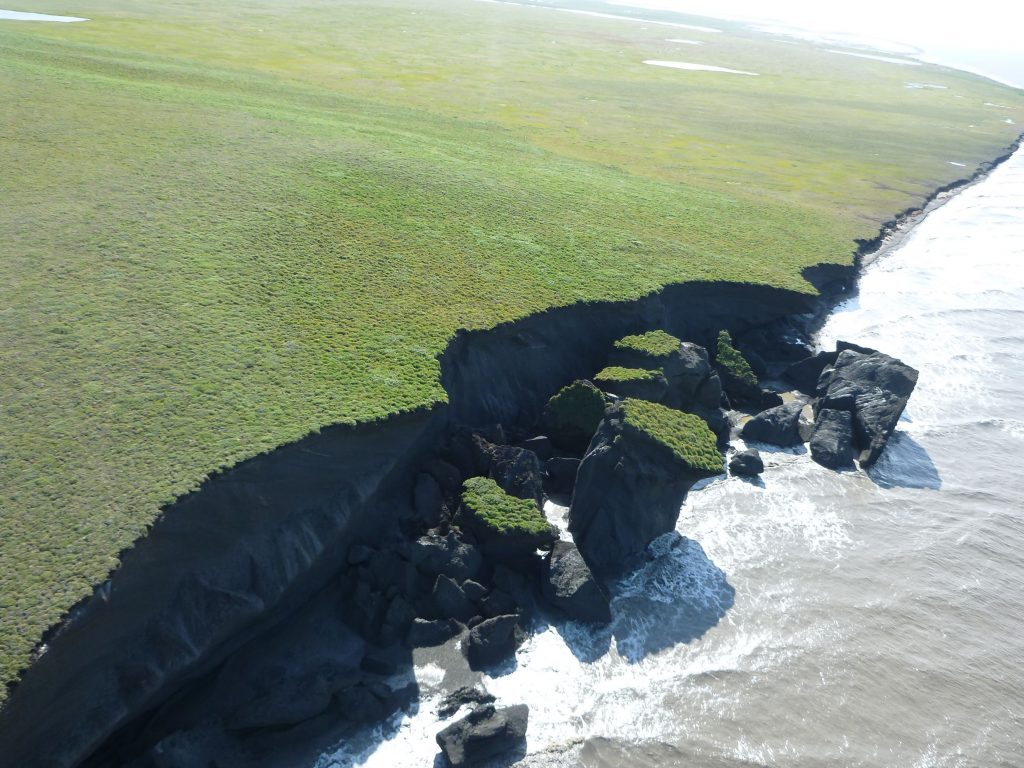 24. How Climate Change Is Destroying Arctic Coasts
Erosion is destroying the coasts of the Arctic, endangering important infrastructures and threatening the safety of local populations. In addition, erosion releases carbon stored in soils into the ocean, which could alter the role of the Arctic Ocean as an important storehouse of carbon and greenhouse gasses. Using computational models, a new study provides important information for coastal protection, and for political and social planning in the affected regions. Estimates of future erosion rates offer an indispensable basis for research on interactions between thawing permafrost and the release of carbon in the Arctic, aspects that may be mutually reinforcing. According to lead author David Nielsen: "Our findings show that a shift toward greater sustainability and significantly lower greenhouse gas emissions could slow the acceleration in the second half of the century. However, it won't be possible to stop the loss of land mass entirely."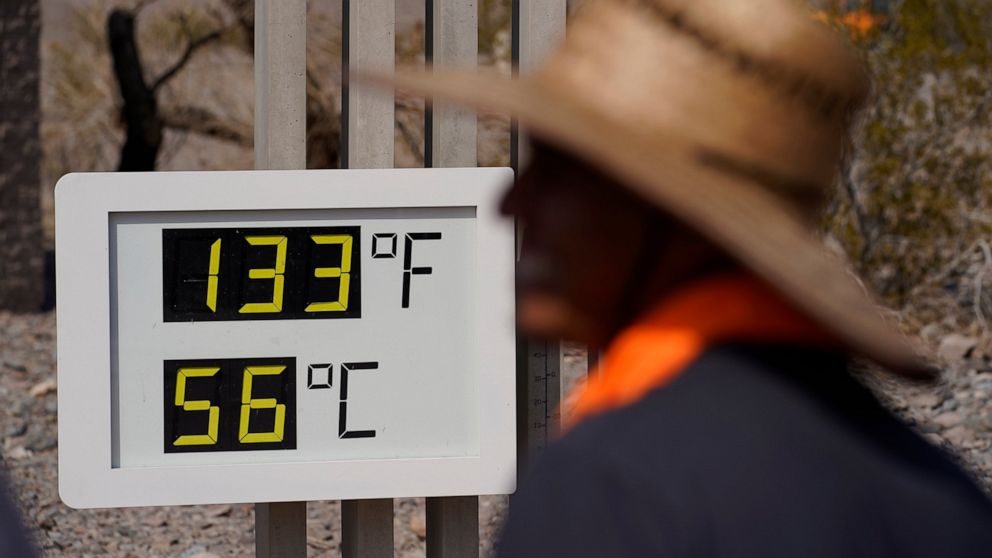 25. UN Is Finalizing Report on How Warming Disrupts Lives, Nature, Earth
Scientists and governments have met to finalize a major UN report on how global warming disrupts people's lives, their natural environment, and the Earth itself. The latest update will explain how climate change already affects humans and the planet, what to expect in the future, and the risks and benefits of adapting to a warmer world. The report features seven regional chapters about how physical changes in the climate affect people's lives. It will put a strong emphasis on cities. Report co-chair Hans-Otto Poertner said the science is clear that there are limits to what key ecosystems, species, and humans can withstand. In some places, warming is near those limits, and in a few cases, such as much of the world's coral reefs, have even passed them. The report will also address ways to adapt to an ever-warming world.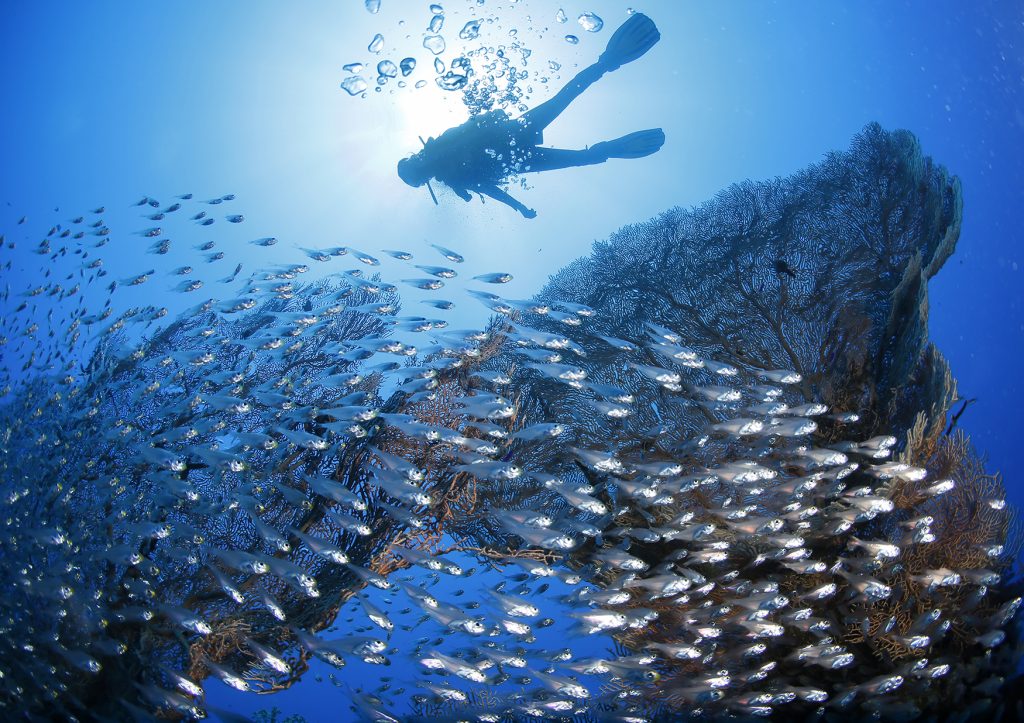 26. Opinion: Malaysian Government Must Adopt Strategy to Support Developing Blue Economy
Malaysia has demonstrated a commitment to a sustainable ocean by 2030 by incorporating SDG 14 (life below water) into the 11th Malaysia Plan (MP). SDG 14 has 10 objectives that focus primarily on ocean life and its resources. Malaysia has agreed on each target for ocean conservation and sustainable development in order to keep the ecosystems healthy and productive. It is critical to conserve, restore, and safeguard the diversity and vital functioning of marine ecosystems. The blue economy is a work in progress in Malaysia and is on track to become a pillar of socioeconomic growth. The blue economy idea was incorporated into the 12th Malaysia Plan, with input from relevant ministries and agencies. Now, the government must adopt a strategy to manage its development. A shift towards the blue economy would maximize the potential of marine-based sectors, which can help employment while decreasing environmental degradation.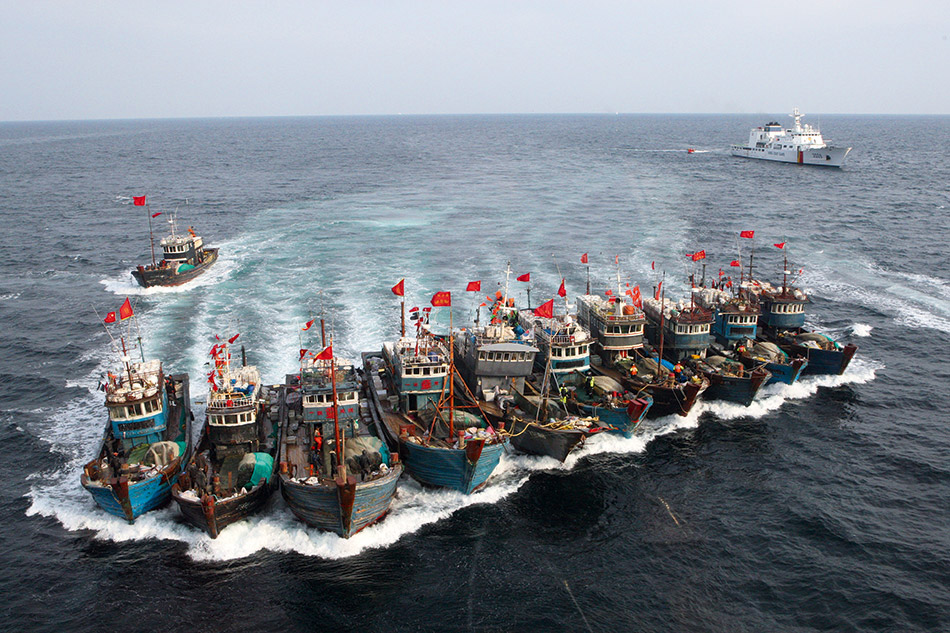 27. Ghana Vows to Deal With Illegal, Unregulated Marine Activities
President Nana Addo Dankwa Akufo-Addo has said Ghana is implementing a strategic plan to deal with unregulated marine litter and fully supports vigorous global treaties to combat plastic pollution and illegal marine activities on the high seas. The president said that in Ghana, illegal, unregulated and unreported fishing activities have contributed significantly to the decline of fish stocks, compelling the government to spend about US$200 million annually to import fish to shore up the country's fish requirements. Components of the National Plan included fish catch certification, reactivation and installation of vessel monitoring systems, automatic identification system on vessels, port and beach inspections, and sea patrols. Ghana will ratify the 2012 Cape Town Agreement on Fishing Vessel Safety, and the president has expressed optimism that the country will shortly submit legal documents to mark the country's major milestone to build a sustainable blue economy.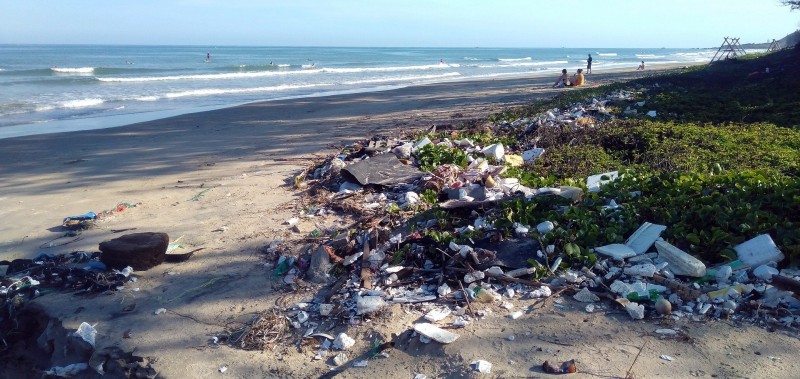 28. Coastal Erosion Is Threatening Livelihoods In Morocco
Rising sea level threatens to flood entire beaches in the North Africa region, putting at risk millions of livelihoods dependent on coastal activities including tourism and fisheries, according to a report by the World Bank. Climate change-induced coastal erosion is casting a shadow over economic activities accounting for 10% of Morocco's GDP, the report says. One key conclusion is that rising air pollution levels, marine-plastic pollution, and coastal erosion rates represent imminent threats to regional blue assets. The region has the world's highest rate of used plastic per capita. It also holds a global record in plastic leaked to seas and oceans per capita, with the Mediterranean sea among the world's most polluted seas. The rate of coastal erosion in the region is among the fastest worldwide, exceeding 10 times the yearly 7-millimeter worldwide average.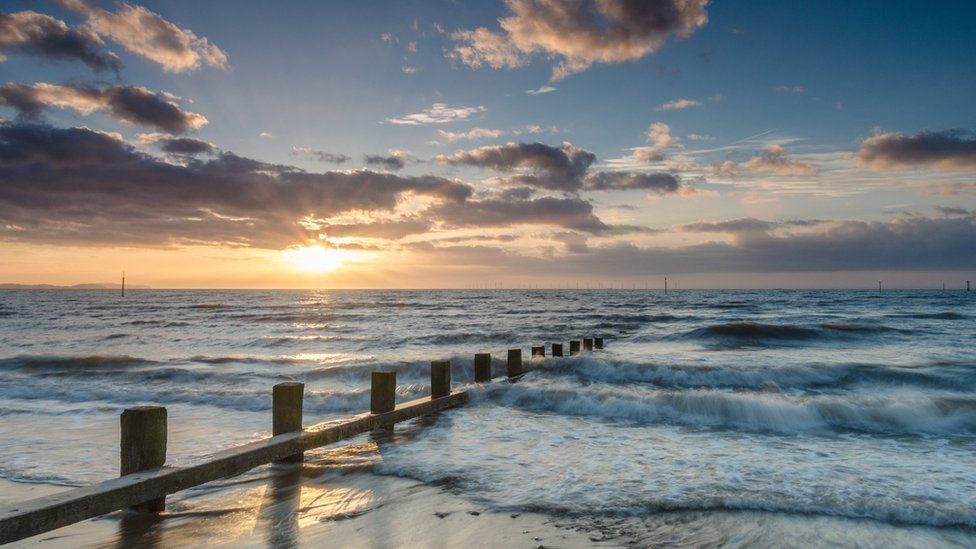 29. Irish Sea Pipe Leak Spills 500 Barrels of Oil into Sea
About 500 barrels of oil have leaked from a pipe off the north Wales coast. The pipe, which runs between two platforms named Conwy and Douglas, was shut off following the leak and remains closed. Operator ENI UK said details of what happened about 20 miles (33km) north of Rhyl, Denbighshire, were still being confirmed, but no one was affected. The firm said there would be updates as details emerged but the Welsh secretary said no oil should reach Wales' shores. The Maritime and Coastguard Agency said its counter pollution and salvage team, together with the Department for Business, Energy and Industrial Strategy, was monitoring ENI's response and was "assisting partner local authorities in an ongoing response." Welsh Secretary Simon Hart said: "Teams are in place on the Lancashire coast ready to respond if any oil beaches there."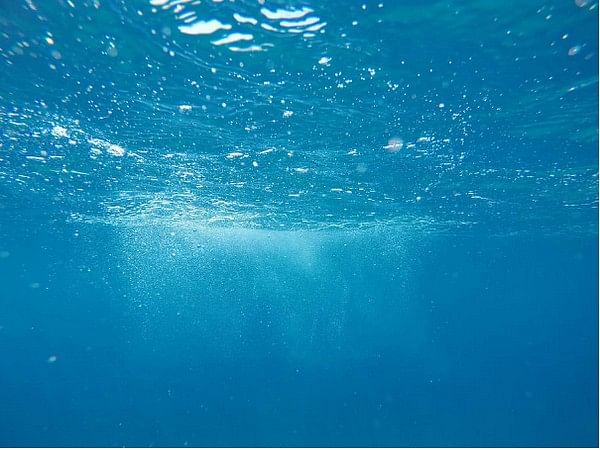 30. India, Australia, and Singapore to Jointly Address Marine Pollution
The Government of India, in partnership with the Government of Australia and the Government of Singapore, recently conducted an international workshop on combating marine pollution focusing on marine plastic debris. The virtual workshop brought together leading experts and representatives from industry to discuss research interventions toward monitoring and assessing marine litter and plausible sustainable solutions to address the global marine plastic pollution issue. This workshop provided an impetus for countries to explore and inform each other about the challenges, questions, and solutions to marine litter – especially plastic research, use, design, disposal, recycling, and future collaborations for a plastic-free and healthy ocean. Dr. M. Ravichandran, Secretary, Ministry of Earth Sciences, Government of India ​​delivered the keynote address and suggested the application of technological tools such as remote sensing, artificial intelligence, and machine learning to map the distribution of marine plastics in the Indian ocean.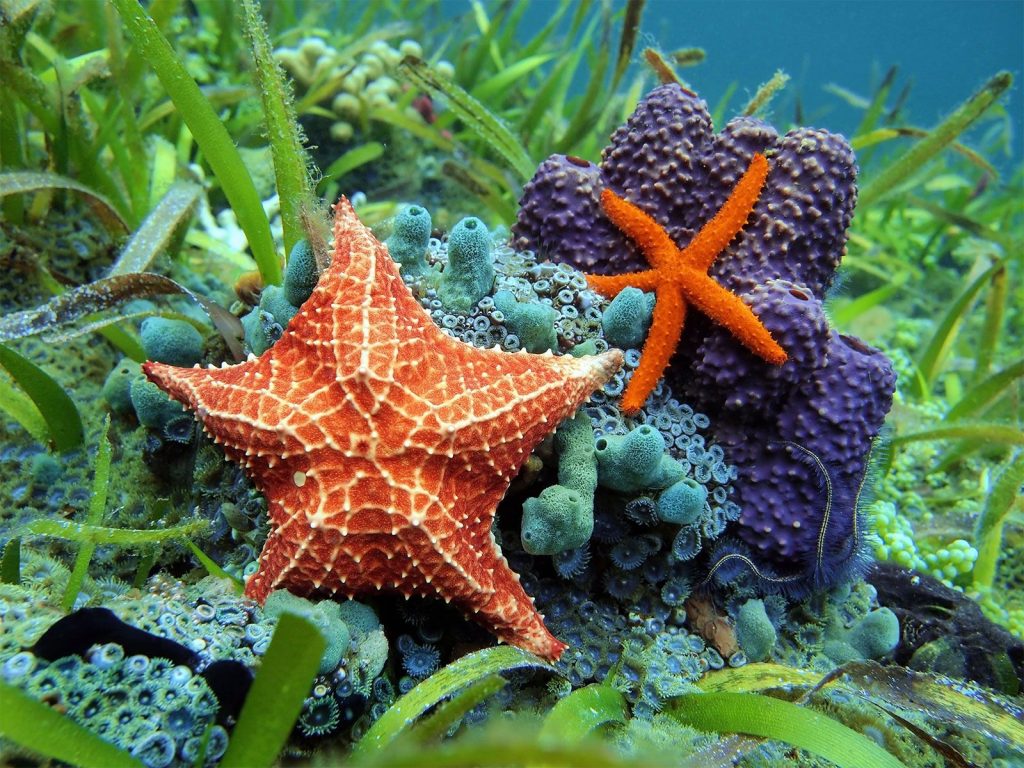 31. Scientists Assess Species Most At Risk from Climate Change
University of Queensland researchers and global marine experts have developed a framework for identifying the most vulnerable marine species. The team reviewed marine biology literature and categorized a wide range of threats – from climate change, to pollution, to fishing – faced by more than 45,000 species. According to Dr. Nathalie Butt, "Molluscs, corals, and echinoderms are truly feeling the impacts in our oceans, facing a diverse range of threats. They're affected by fishing and bycatch, pollution and climate change" and are some of the species most at risk. "Flowerpot corals are one group that is especially affected by climate change-related stressors, such as ocean acidification," she said. Fellow researcher Associate Professor Carissa Klein said this information would allow users to make more informed decisions about how to allocate and prioritize their resources to protect the world's most vulnerable species.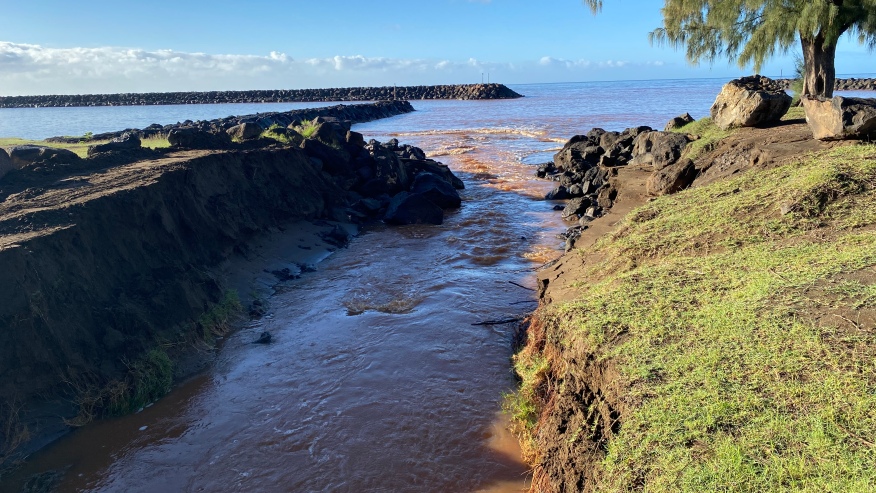 32. Citizens Threaten to Sue Over Pollution at Kīkīaola Harbor
Native Hawaiian fishers, surfers, and citizen environmental watchdog groups are seeking to protect fishing grounds from a dilapidated drainage ditch system that stretches 40 miles along the West Kauaʻi coast. Recently Surfrider Foundation, Nā Kia'i Kai, and Pesticide Action Network sent a notice of intent to sue the County of Kauaʻi and the state health director. In 2019, the United States District Court for the District of Hawai'i ruled that discharging pollution to the ocean from a 40-mile drainage ditch on the Mānā Plain, including one ditch outfall at Kīkīaola Harbor, requires a federal permit under the Clean Water Act. The state Department of Health controls the permitting decisions for the County of Kaua'i and has refused to issue a permit to regulate the pollution. "Our families are food fishing in poisoned waters," said Brenn Naka'ahiki, a Kekaha resident and Nā Kia'i Kai member.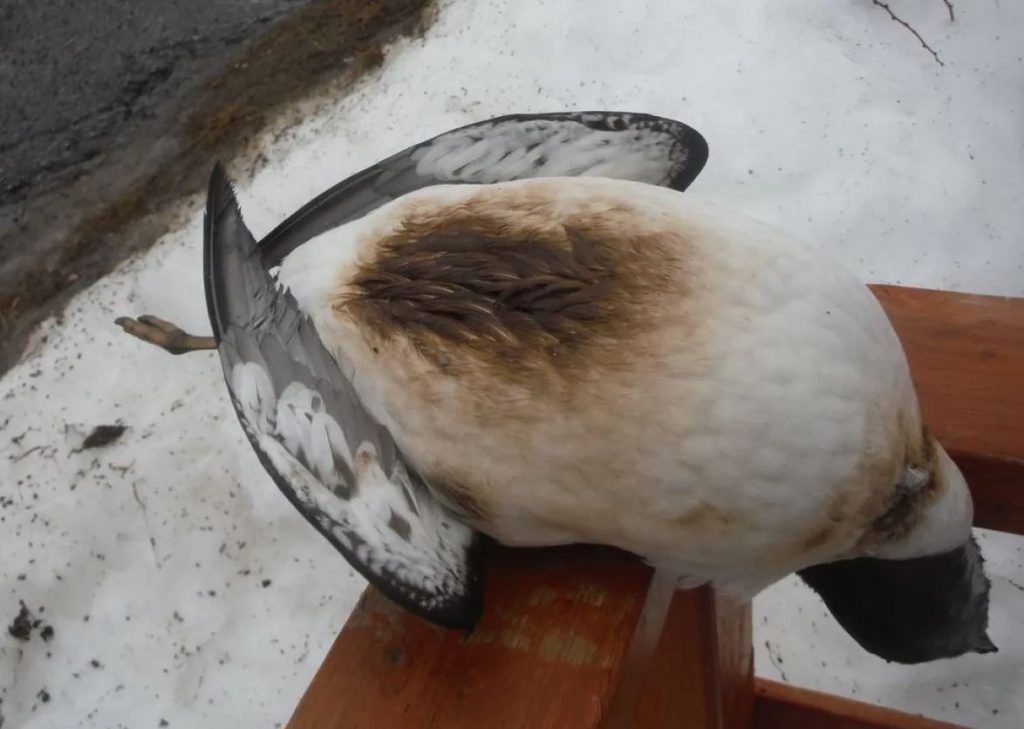 33. Newfoundland Oil Spill a Major Concern for Wildlife
Wildlife is at risk after a cargo ship spilled an oil-water mixture into the Atlantic Ocean off Newfoundland's south coast. Professor Bill Montevecchi said the spill could affect a multitude of bird species that live in the region: "The birds most vulnerable to oil are the murres." For now, not many oiled birds are showing up, but some have appeared over the large geographical area. Fisherman Roy Murphy hopes the water can be cleaned quickly. "If those birds go ashore on the beach they're going to be eaten. It's like one big poisoning system," he said. The Canadian Coast Guard reported that the MV Alaskaborg accidentally discharged about 30,000 liters of an oil-water mixture over 175 nautical miles after the ship's fuel tank was punctured during heavy sea conditions. The fuel leaked into the ship's bilge, and the oil-water mixture was then pumped overboard.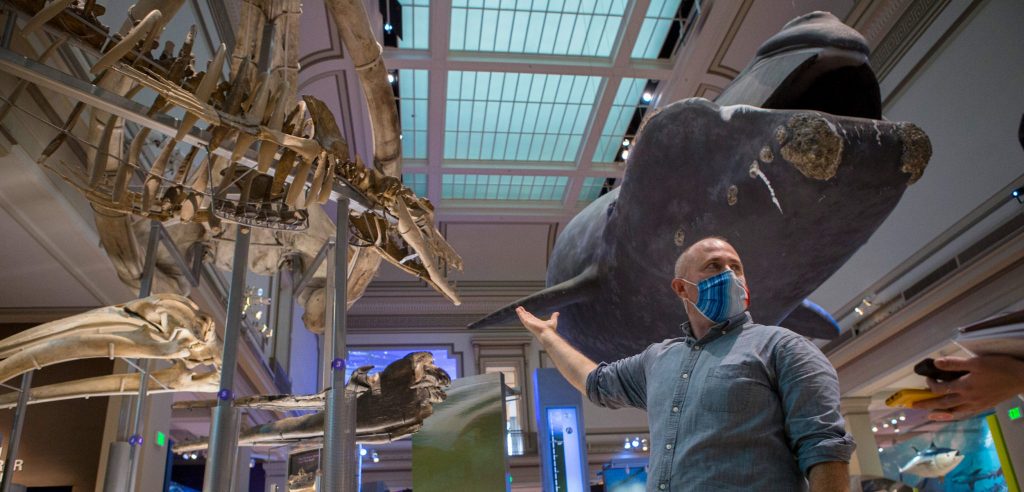 34. Whale Fossils in Cliff Faces Provide Clues to Past, Future of Species
The study of ancient whales has new relevance in an era of rapid climate change. A better understanding of their remarkable evolution could help researchers and conservationists protect whales in the future. But there are huge gaps in our historical knowledge: for example, we still don't know how baleen evolved in some species. Whale fossils preserve enormous amounts of information. Those from the Oligocene era are particularly valuable, given the many changes that cetaceans went through at that time. However, many are buried deep beneath the oceans. In a few parts of the world, scientists have discovered rock formations on land with rare Oligocene marine fossils. One area is on Vancouver Island in British Columbia. In some spots along Muir Creek Beach, the sandstone cliffs and intertidal boulders are studded with fossil shells and bits of fossilized bone from more than 23 million years ago.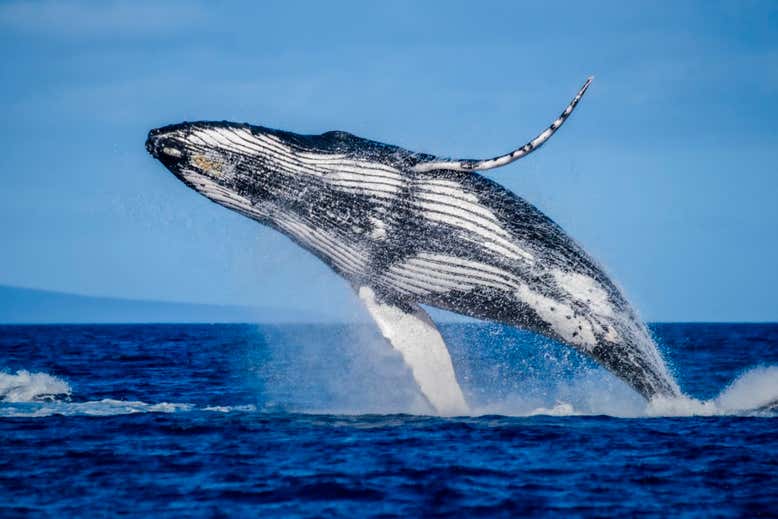 35. Some Humpback Whales Travel 6,000 Kilometers in Search of a Mate
Humpback whales may be far more mobile during their breeding season than previously thought. Humpback whales are found in all major oceans. Those in the North Pacific typically feed in summer around Alaska and Canada before migrating south to waters near Mexico and Hawaii for breeding. Historically, scientists have assumed that the whales choose either Mexico or Hawaii as a breeding site. James Darling at Whale Trust Maui in Hawaii and his colleagues studied photos of more than 26,000 individual humpback whales in the North Pacific. One male had traveled 4,545 kilometers in 53 days; a second had traveled 5,944 kilometers from south of Zihuatanejo in Mexico to waters in the ʻAuʻau Channel off Maui. The findings indicate that there aren't distinct populations of whales in the north-east Pacific, but rather several overlapping groups, says Darling.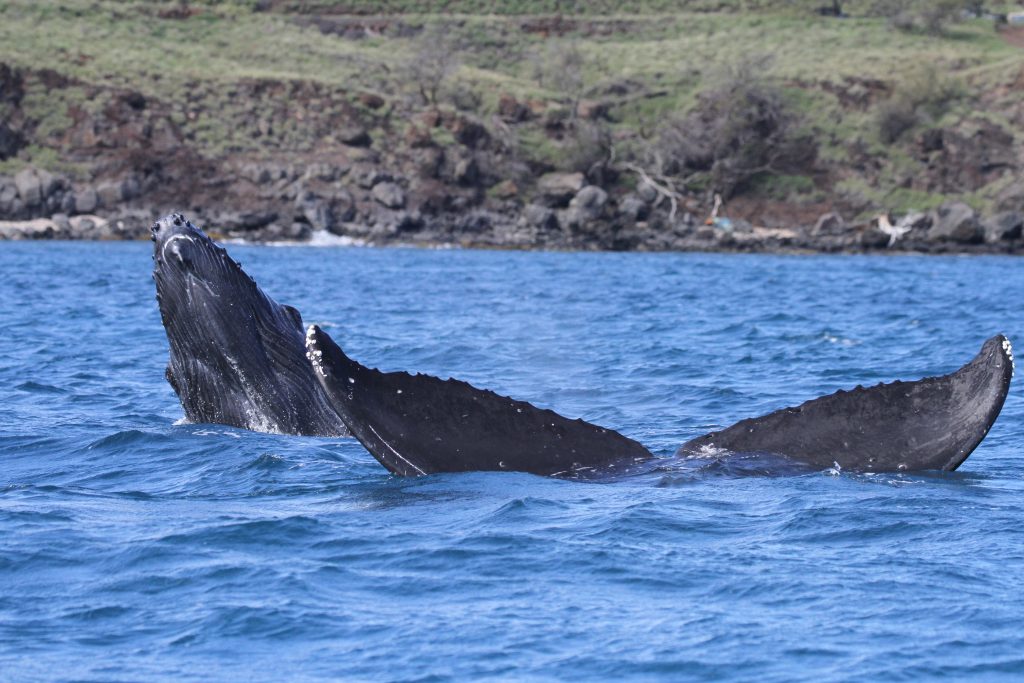 36. New Boating Recommendations Issued for Whale Watchers in Hawaii
In Hawaii, boaters have new guidelines to help keep humpback whales safe. Right now, boaters are required to stay 100 yards away from humpback whales, which migrate to Hawaii every winter. But experts found slower speeds are also needed long before boaters get close to these huge creatures. Research found whales change their behavior when boats speed in to give people a closer look. "We're seeing responses of increased swim speeds, decreased dive times, as well as straighter lines of travel of those whales when vessels are coming in to watch them. And another important finding here is that we're seeing those responses up to 400 yards out from the humpback whale," said Jens Currie, with the Pacific Whale Foundation. Now boaters are being asked to follow voluntary guidelines of slowing down to 6 knots once they are 400 yards from the migrating mammals.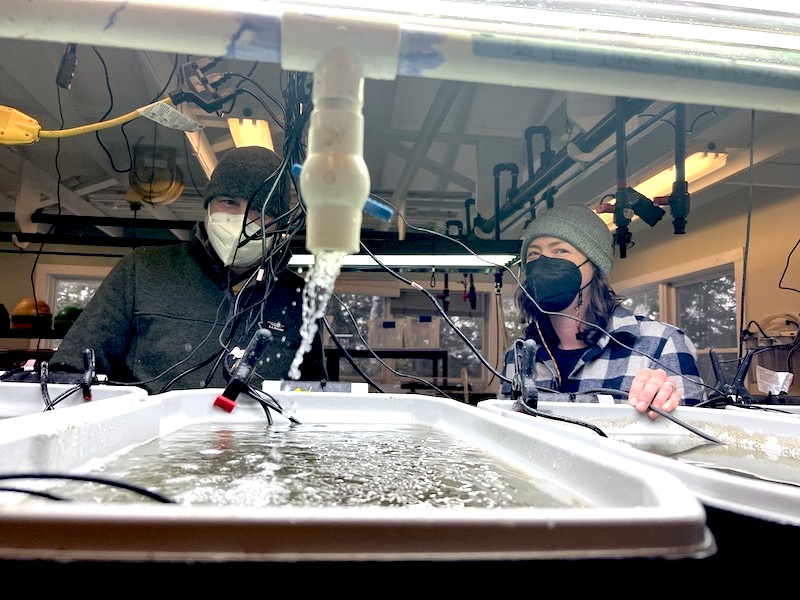 37. Investigating the Ocean's Past for Insights into Climate Change's Future
Bowdoin paleoceanographer Michèle LaVigne is researching the history of climate change in the Gulf of Maine to anticipate what's to come. She analyzes clam and oyster shells for ancient ocean and climate conditions, and studies the chemistry of marine ecosystems by recreating them in a laboratory. She launched the project after participating in a community group that was addressing the acidification of Maine's oceans. Maine sea farmers are interested in variability, because they want to know the best spots for growing shellfish. While oceans across the world are acidifying as they absorb carbon dioxide from the atmosphere, the change is not happening uniformly. "It would be helpful to know if it was more or less variable in the past to determine if this variability is changing," LaVigne said. "It's important to understand how those processes are coming together to predict how this region will change."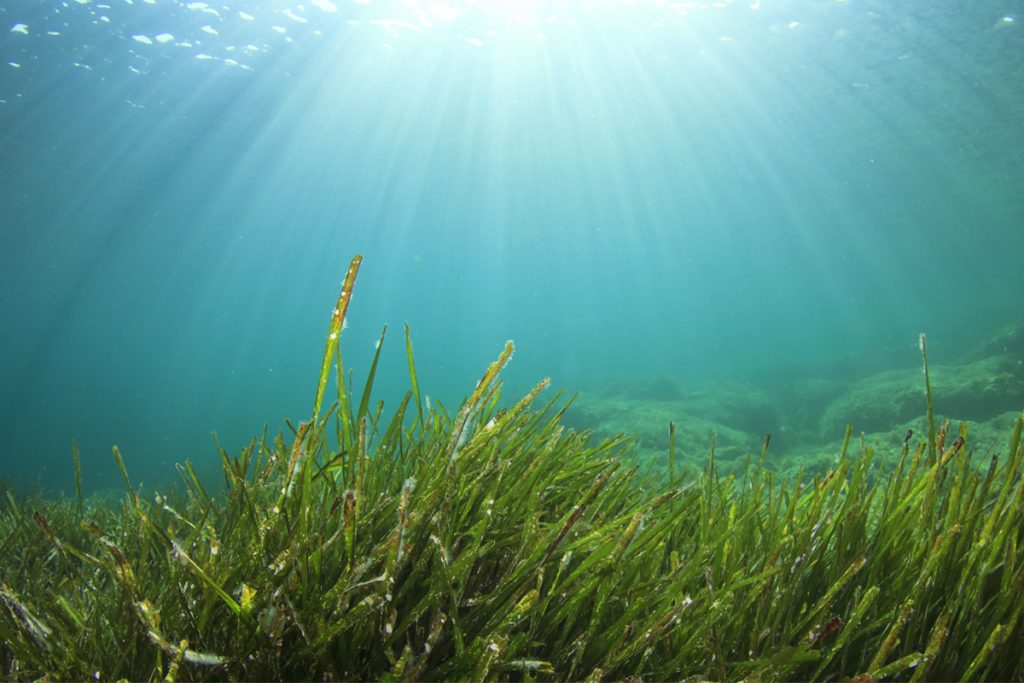 38. University Partnership Explores Injecting Carbon Dioxide into Seabed to Fight Climate Change
A multi-university collaboration to mitigate the intensifying climate crisis aims to extract carbon dioxide from the atmosphere, convert it into liquid form, pump it down below the ocean floor, and store it permanently in basalt, the vast layer of porous rock underlying our oceans and seas. Researchers are undertaking a feasibility study that spans multiple disciplines, including engineering, geoscience, ocean science, social science and law. The project, called Solid Carbon, is now just over halfway through its four-year term, and the work produced so far suggests this negative emissions technology shows real promise to decarbonize the warming planet. What will enable Solid Carbon's success going forward, the researchers said, are a few key factors, including refinements to the still-new direct air capture technology; investor support to commercialize technologies and repurpose offshore oil and gas equipment; and government funding and incentives to stimulate the "blue economy."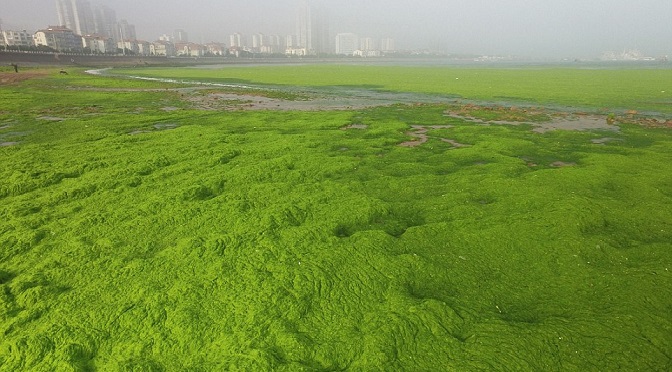 39. Researchers Examine Consequences of Green Tides in Yellow Sea of China
Harmful algal blooms formed by fast-growing, ephemeral macroalgae have expanded worldwide. Green tides in the Yellow Sea of China are a notable marine ecological problem. Researchers have identified the settlement region of massive floating green algae and revealed the unique alteration of marine ecological environment in the settlement region under the influence of declining green tides. The researchers investigated the responses of the phytoplankton assemblage from the deep chlorophyll-a maximum layer. They found striking changes in the phytoplankton community in the settlement region after an intensive green tide in 2016, characterized by a remarkable increase in the abundance of the pelagophyte Aureococcus anophagefferens, which is the causative species of brown tides. Brown tides are typical ecosystem-disruptive algal blooms. Their occurrence along coasts of the Bohai Sea and the Yellow Sea has led to severe impacts on the scallop mariculture and economic animal seedling incubation industry.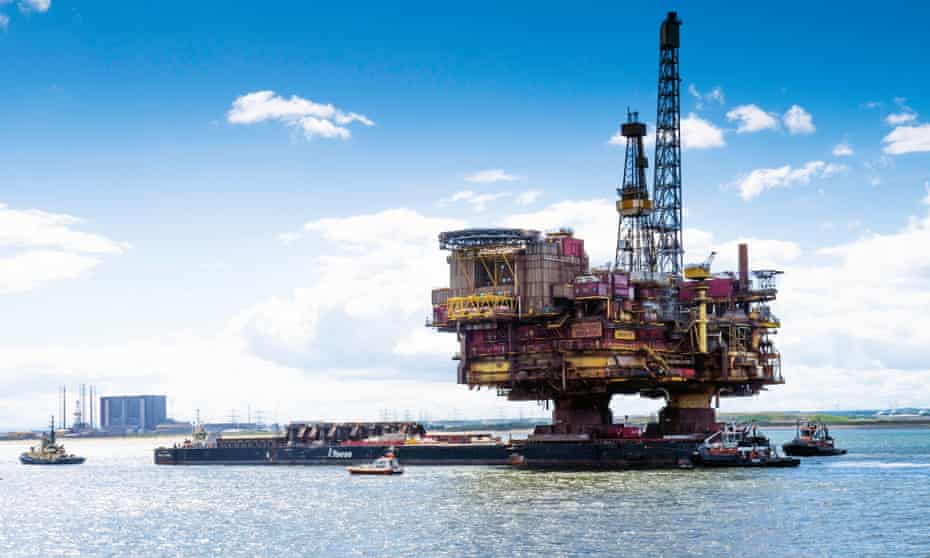 40. New North Sea Oil and Gas Licenses 'Incompatible With UK Climate Goals'
New oil and gas licenses for the North Sea are incompatible with the United Kingdom's international climate commitments and the Paris climate agreement, analysts say. The government is considering licenses for new oil and gas fields in the North Sea, under pressure from backbench members of parliament and media commentators, who claim new fossil fuel development is needed to reduce energy bills. But the additional greenhouse gas emissions from developing new oil and gas fields would bust the UK's carbon budgets and set the world on course to exceed the limit of 1.5C targeted at last year's Cop26 UN climate summit, according to researchers. Last year, in a report commissioned by the UK for Cop26, the International Energy Agency advised that no new fossil fuel exploration and development should take place from this year if the world was to stay within 1.5C.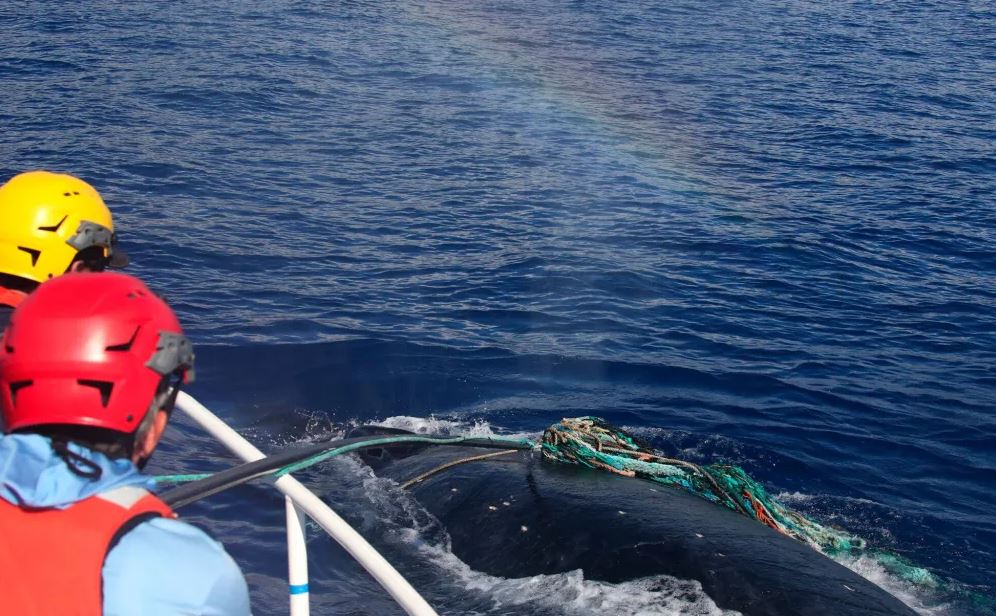 41. Entangled Humpback Whale Cleared of Marine Debris Off Maui
New oil and gas licenses for the North Sea are incompatible with the United Kingdom's international climate commitments and the Paris climate agreement, analysts say. The government is considering licenses for new oil and gas fields in the North Sea, under pressure from backbench members of parliament and media commentators, who claim new fossil fuel development is needed to reduce energy bills. But the additional greenhouse gas emissions from developing new oil and gas fields would bust the UK's carbon budgets and set the world on course to exceed the limit of 1.5C targeted at last year's Cop26 UN climate summit, according to researchers. Last year, in a report commissioned by the UK for Cop26, the International Energy Agency advised that no new fossil fuel exploration and development should take place from this year if the world was to stay within 1.5C.