1. Plastic Fibers Are Found in 83% of the World's Tap Water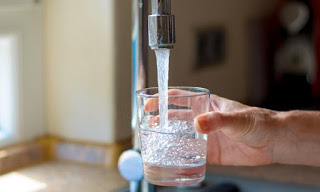 A study found microplastics in 83% of the world's tap water.  The water samples were from more than 12 countries on five continents, including the United States. Plastic contamination was found in 94% of U.S. water samples.  The microplastics could be from many sources, including synthetic clothing fibers, microbeads from beauty products, rubber tire dust, or larger plastic pieces breaking down. Some 300 million tons of plastic are produced annually.  The effects of microplastics on humans has yet to be studied.
Read More…
                                                     ———————————————–

2. Next NASA Chief Nominee Doesn't Believe in Climate Change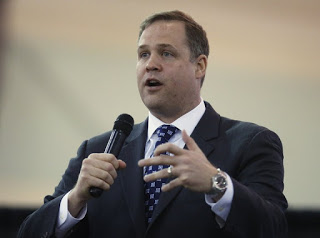 Representative Jim Bridenstine from Oklahoma is the Trump administration's pick for the next NASA chief.  There is opposition from both parties, who point out that Bridenstine not only doesn't believe in humans contributing to climate change, but he has no scientific background.  Opponents worry that he will slash funding for climate change studies, since he sponsored a bill in the past that would have cut funding for NOAA's climate studies.
Read More…
3. New Marine Special Protected Area Home to 200,000 Seabirds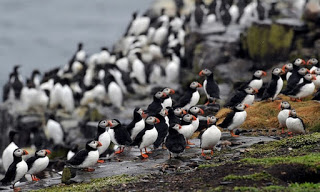 The new Northumberland marine special protected area (SPA) is located off the U.K. coast and spans 12 miles from the coast out into the North Sea.  The area is home to 200,000 seabirds, including Arctic terns and Atlantic puffins.  The SPA "will help ensure disturbance to the birds' open water feeding areas is minimized and help protect the full range of habitats the seabirds rely on."
Read More…     
4. Seismic Blasting in Gulf of Mexico Harmful to Dolphins and Whales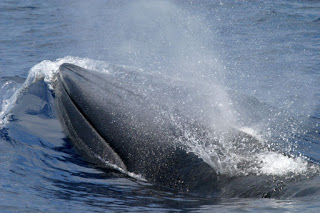 While the U.S. debates seismic blast testing off the Atlantic coast, a recent environmental impact statement found that the sound blasts used to search for oil and gas in the Gulf of Mexico are "causing loss of hearing, disrupting mating and feeding habits and forcing the mammals to abandon their natural habitats." Seismic surveys have been linked to injuries in whales, dolphins, fish, and other marine animals.
Read More…

5. August 30 Was International Whale Shark Day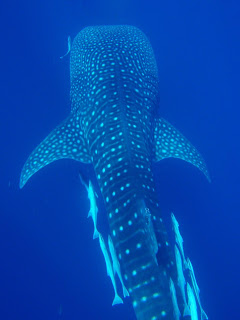 To mark International Whale Shark Day, researchers announced they have solved a mystery about where whale sharks off of Australia's Ningaloo Reef go each spring and summer. Scientists found that the whale sharks returned to the reef throughout the year, information that could boost the area's ecotourism business.
The whale sharks swam in international waters as well as in Indonesia and the Timor Sea before returning to the western Australia coast.
The study points to the need for international cooperation for the protection of these gentle giants, whose status was changed from vulnerable to endangered last year.  

6. So Long, Fish and Chips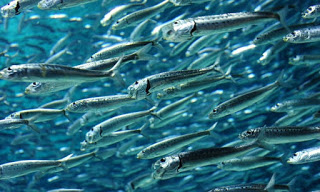 A new report warns that the British must adapt their diets as cod and haddock move northward to escape warming waters due to climate change. Invasive fish, including Spanish staples like sardines and cuttlefish, are already moving into U.K. waters. "In a few decades the temperature of our seas is likely to be roughly the same as those found in the waters around Portugal at the turn of the last century," says one of the researchers, "so we can expect to find the kind of marine life that existed there in British seas in the near future." Warming waters will devastate other marine species with no place to go. 
Read More…

———————————————–
Sea Save Foundation is committed to raising awareness of marine conservation. The Week in Review is a team effort produced by the Sea Save staff to provide a weekly summary of the latest in marine research, policy, and news.