Ocean Week in Review – June 4th 2021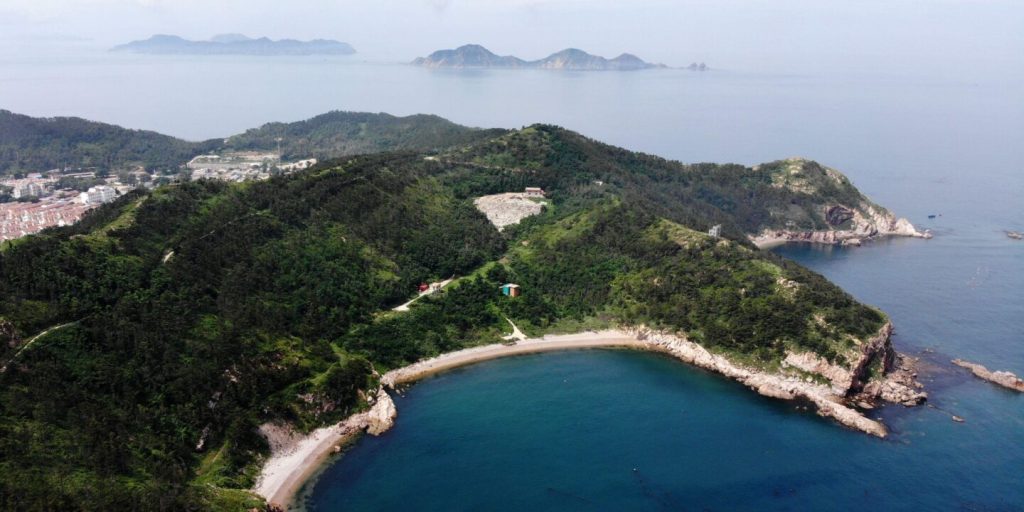 1. China's First Marine National Parks
In the past 10 years China has set up 10 national parks, which cover 200,000 square kilometres across 12 provinces. But progress on marine national parks has been slower. This could change with the release of the candidate list for a second batch of national parks. Reports indicate marine national parks at Changdao in Shandong, Sansha in the South China Sea, and the Changshan Archipelago in Liaoning are on the list. New parks will need to balance conservation with economic growth, and residents' livelihoods could be affected. Establishing marine national parks is just the first step in a multi-part plan. As protected areas continue to be affected by human activity outside their boundaries, marine reserves and parks need to be linked up, allowing marine life to roam safely over greater distances and helping ecosystems recover.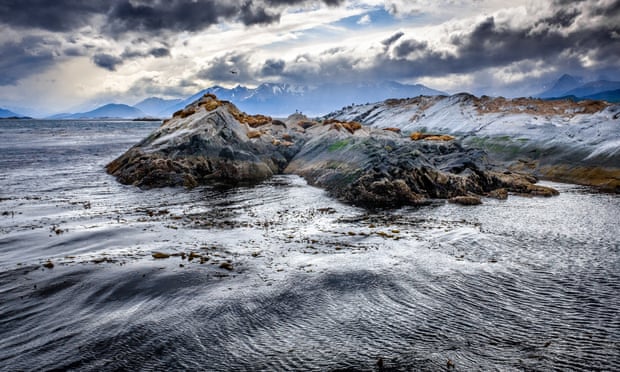 2. Hundreds of Fishing Fleets That Go 'Dark' Suspected of Poaching
A new study reports vessels have been switching off their tracking beacons to evade detection while potentially illegally fishing off Argentina. The study monitored ships' tracking beacons between January 2018 and April 2021. In all, more than 800 vessels apparently conducted nearly 900,000 hours of fishing within 20 nautical miles of Argentina's national waters. During this period, the fishing vessels appeared to go dark by disabling their trackers some 6,000 times. These vessels were "hidden" for over 600,000 hours. More than half were Chinese vessels seeking squid, but Spanish ships catching hake and shrimp went dark more often. Argentina has one of the world's largest squid fisheries with a trade value of nearly $4bn in 2016. The country's squid are critically important to the global economy, food security, and ocean resilience.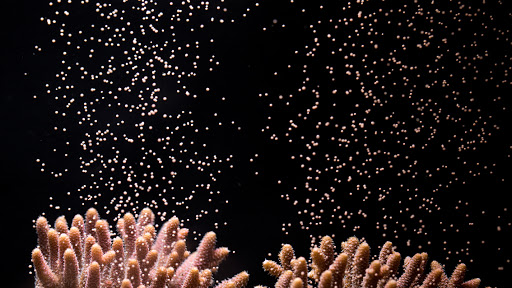 3. Hawaii Temporarily Closes District for Coral Spawning
The Waialea Bay Marine Life Conservation District on the Big Island temporarily closed for two days due to coral spawning. Experts say not having people in the water during the spawning event helps ensure successful reproduction. Officials say it can take up to 24 hours for corals to reproduce and up to seven days for their larvae to settle on the reef, so biologists recommended beachgoers delay their ocean plans for a further day. The closures come on the heels of May's closure at Hawaii County's Kahalu'u Bay for cauliflower coral spawning.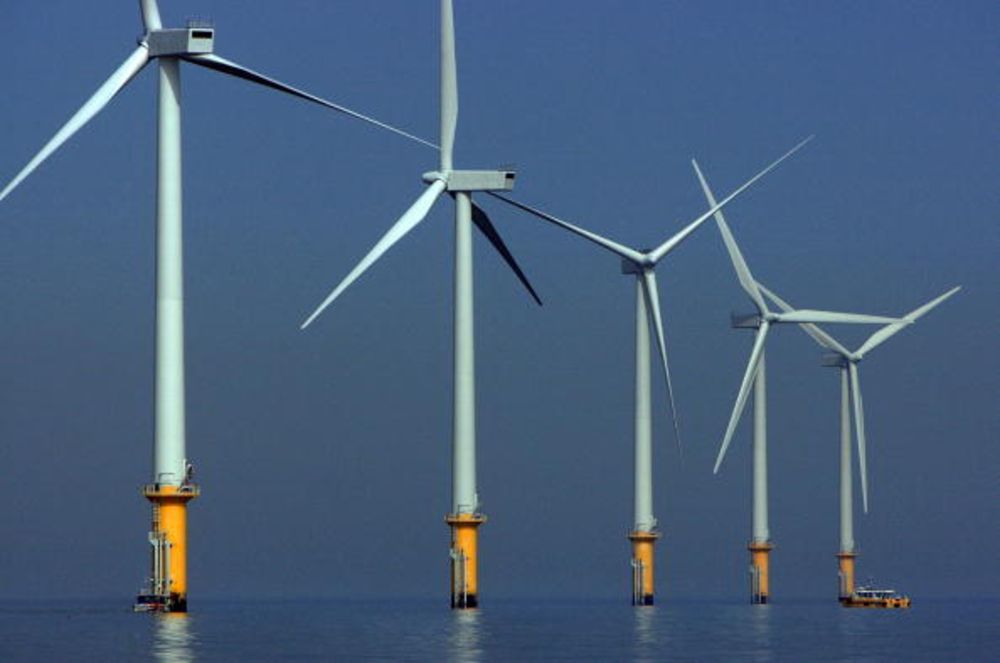 4. Congress Must Make Biden's Vision for the Oceans Come True
Despite warming oceans and rising sea levels, ocean conservation is no longer bipartisan. President Biden wants to rapidly scale offshore wind-energy production, cut shipping and port emissions, and protect ocean habitats and coastal communities. The president can make progress through executive action, but if ocean-climate policy is to endure, Congress must back it up. For example, lawmakers should expand tax incentives for new wind projects and improvements to the power grid. They should invest in training for green jobs, and in the domestic supply chain for wind turbines. They must fund the research to study wind-farm impacts on fishing grounds. And Congress must support federal agencies' work with stakeholders to identify the coastal and ocean ecosystems needing protection. Americans broadly support maintaining clean and healthy coasts and oceans. Biden has laid out the policy vision; Congress must realize it.
Editorial Note: This is an opinion piece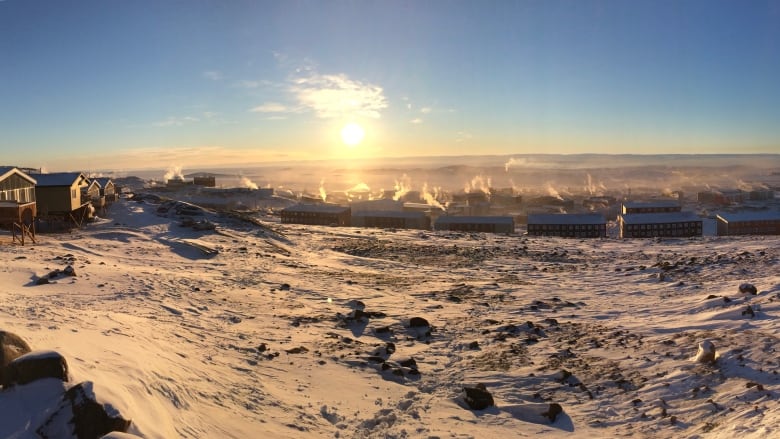 5. New Tool Will Conserve Canadian Eastern Arctic
WWF-Canada has released a new report showing how protected area networks can help marine life stay healthy and resilient despite a rapidly changing climate in the Canadian eastern Arctic. CanPAC (Canadian Arctic Marine Priority Areas for Conservation) is the first analysis of its kind in this region to show how network planning can help protect marine and coastal habitats and wildlife. CanPAC brought together data on more than 500 features of Arctic marine ecosystems. As the government works toward protecting 30% of Canadian waters by 2030, network planning can help achieve broader conservation objectives than by establishing stand-alone Marine Protected Areas (MPAs). The proposed networks identified by CanPAC complement those identified by ArcNet in Canada, showing consistency in the process and ensuring that wildlife species that spend time in Canada are protected throughout their range.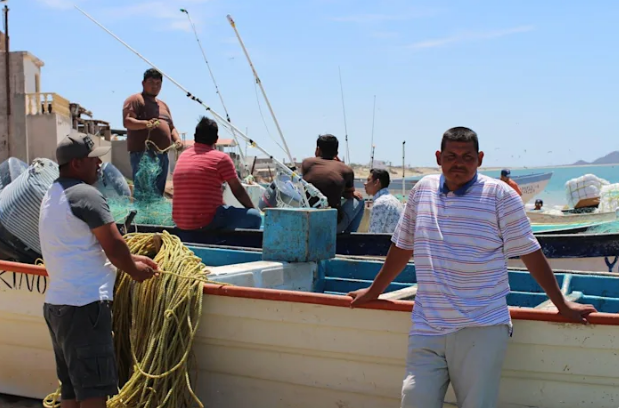 6. Researchers Find Community Support Critical for Successful Conservation Efforts
New research in Frontiers in Marine Science shows how critical community support is to conservation efforts and how smaller reserves can still lead to successful long-term conservation. At one reserve, fishermen helped determine the protection area. Over five years there was a 30% increase in fish biomass. The town made the reserve five times larger and created a second MPA. At another reserve, the community protected a small area and found little improvement. Researchers found that community-based conservation is a self-reinforcing process. In addition, an ecologically "good enough" initial design worked best. It led to conservation success that in turn led to pride in – and expansion of – the protected area. These findings are relevant as the UN draws up its biodiversity framework, which calls to expand coverage protection from 7.66% to 30% of the global ocean.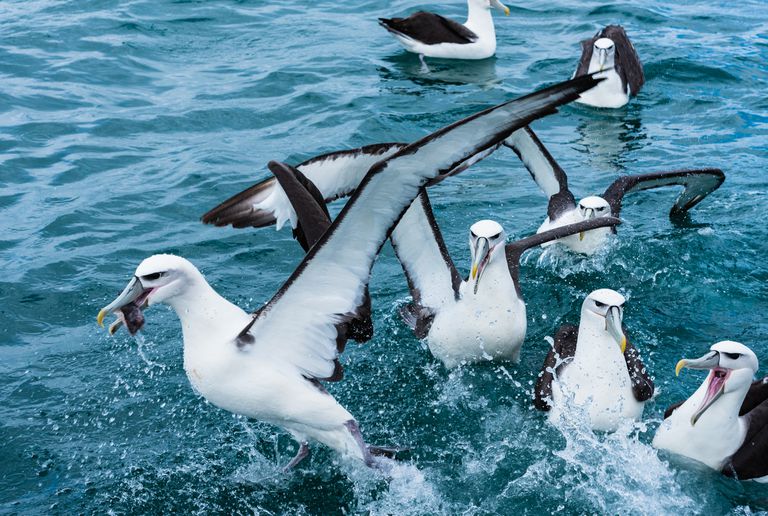 7. Study Highlights Hemispheric Asymmetry
New research using seabirds as indicators of ocean health found varying patterns across species of the Northern and Southern Hemispheres. Northern Hemisphere species showed greater stress and reduced breeding success, indicative of low fish resources. Southern Hemisphere species showed less impact on reproductive output, suggesting that the fish populations there have been less disturbed. The differences across hemispheres indicate different strategies for conservation, with active recovery of fish resources needed in the north and enhanced protection of food webs in the south. Global monitoring of seabird productivity enables the detection of ecosystem change in remote regions and contributes to our understanding of marine climate impacts on ecosystems.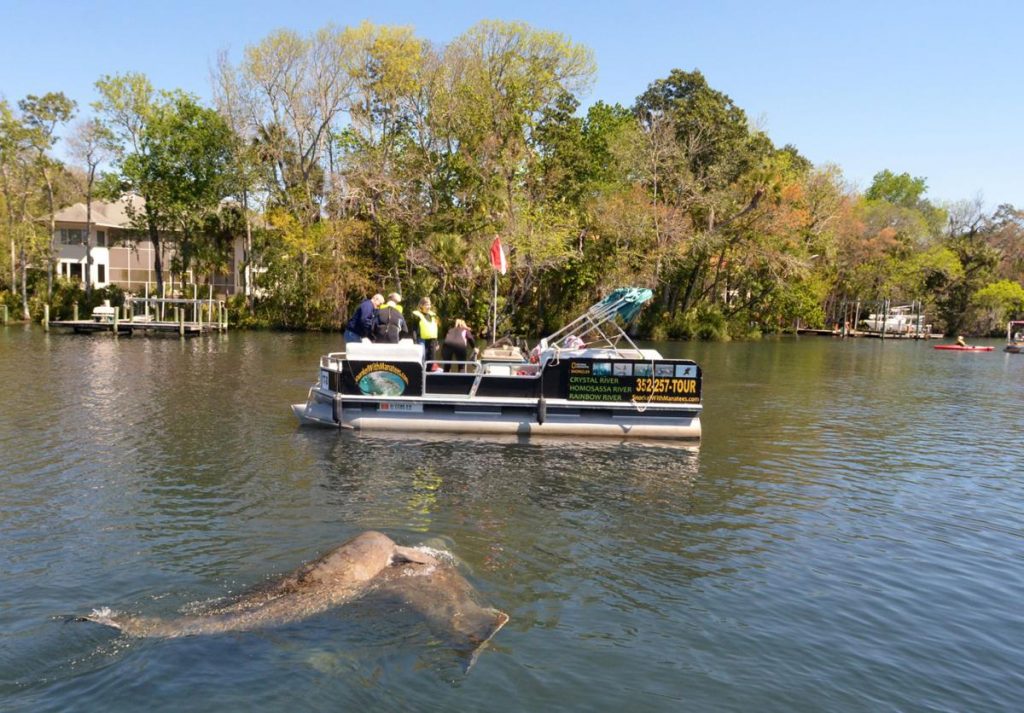 8. Boaters Urged to Watch Out for Manatees
As part of National Safe Boating Week, held before the Memorial Day weekend, Save the Manatee Club (SMC) campaigned to caution boaters traveling alongside the marine mammal. During the summer, manatees are found in shallow estuaries, bays, rivers, canals, and coastal areas throughout Florida and in neighboring states. Because imperiled manatees are generally slow-moving and must surface to breathe air, they are especially vulnerable to collisions with fast-moving watercraft. Watercraft strikes have killed 45 manatees so far this year across the state of Florida. Most living manatees have some sort of scar from a boat collision. These accidents are preventable with education, awareness, and the care of the boating community. SMC provides free materials on request to help safeguard manatees and bring awareness to safe boating around them.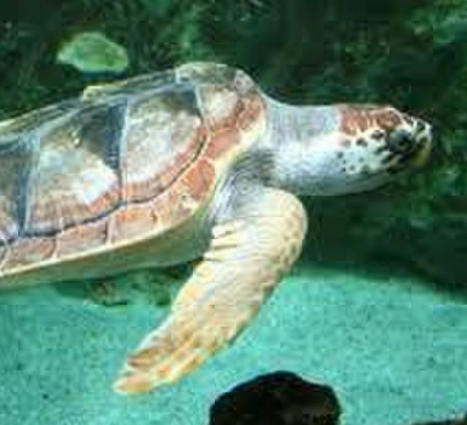 9. Navy Develops Model to Count Loggerhead Sea Turtles
A Naval Undersea Warfare Center Division Newport team has a new model for estimating loggerhead sea turtle abundance in the Mediterranean. This provides the first estimate of juvenile and adult loggerheads unrelated to demographic estimates, which are usually derived from data on nesting beaches. The model allows managers to prioritize marine protected areas, conservation and research priorities for loggerheads on a basin-wide scale for the first time. This knowledge will help the Navy assess and potentially mitigate impacts on the vulnerable species from training and testing exercises. This project supports a larger density data collection effort in different training and testing areas, including the Mediterranean Sea. The next step for the researchers will be to produce similar density surface models for several species of sea turtles along the east coast of the US.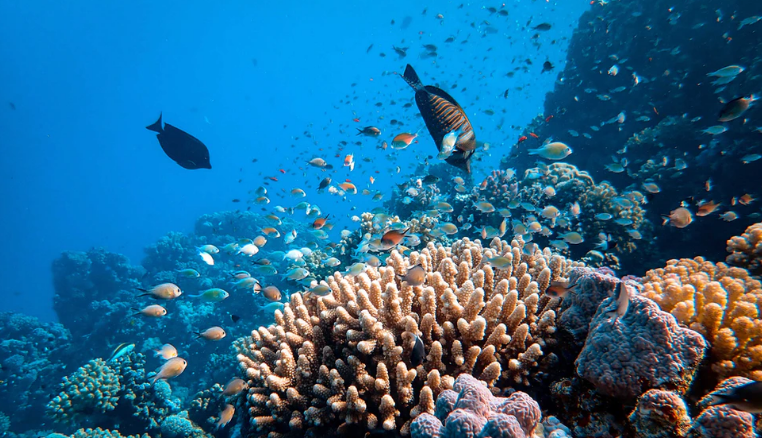 10. Local Management Matters for Coral Reefs
New research published in Science shows that the amount of coral loss 1 year after bleaching is highly correlated globally with other aspects of reef health, specifically the abundance of macroalgae and sea urchins. This suggests that local management can ameliorate the impact of marine heatwaves. When reefs are stressed by high temperatures, many corals die quickly, even on healthy reefs far from human impacts. The surviving corals can regain their symbionts, and reefs can slowly recover. But since temperatures will continue to increase indefinitely, it is essential to know whether local management could improve reef prospects, and the new research indicates that it can. During upcoming global negotiations, governments should remember that in addition to setting ambitious targets for lowering greenhouse gas emissions, empowering local communities to manage reef (and other) marine resources is an important strategy to reduce the impacts of climate change.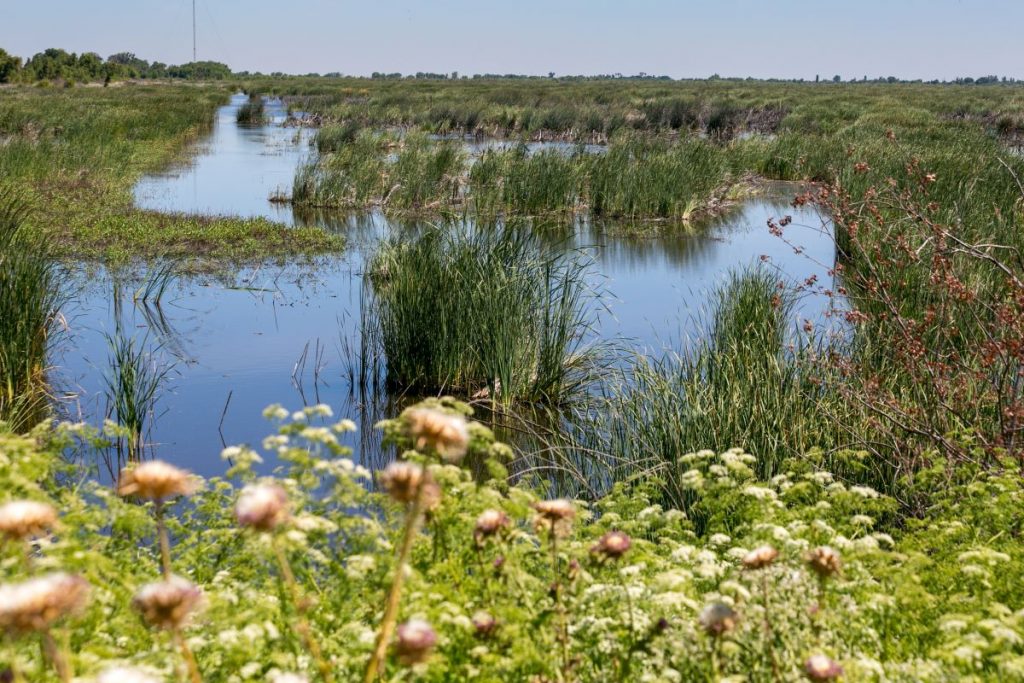 11. California Fish and Wildlife Service: June Calendar
California Grunion Season Opens (6/1). More information is available here. California Invasive Species Action Week (6/5-6/13). Eighth graders and above can participate in a Citizen Science project and virtual activity on aquatic invasive species. Learn how to stop the spread of invasive species here. Lost or Abandoned Commercial Dungeness Crab Trap Gear Retrieval Program Begins (6/7-9/30). Gear can be retrieved under the Trap Gear Retrieval Program beginning at 12 pm on June 7, 2021 until September 30, 2021. Recreational Ocean Salmon Season Opens from Point Arena to Pigeon Point (6/26) and from the Oregon/California State Line to Point Arena (6/29). More information is available here. Aquatic WILD Virtual Workshop (6/26). This one-day workshop (9 am to 1:30 pm) for elementary school teachers dives into aquatic animals and their habitats.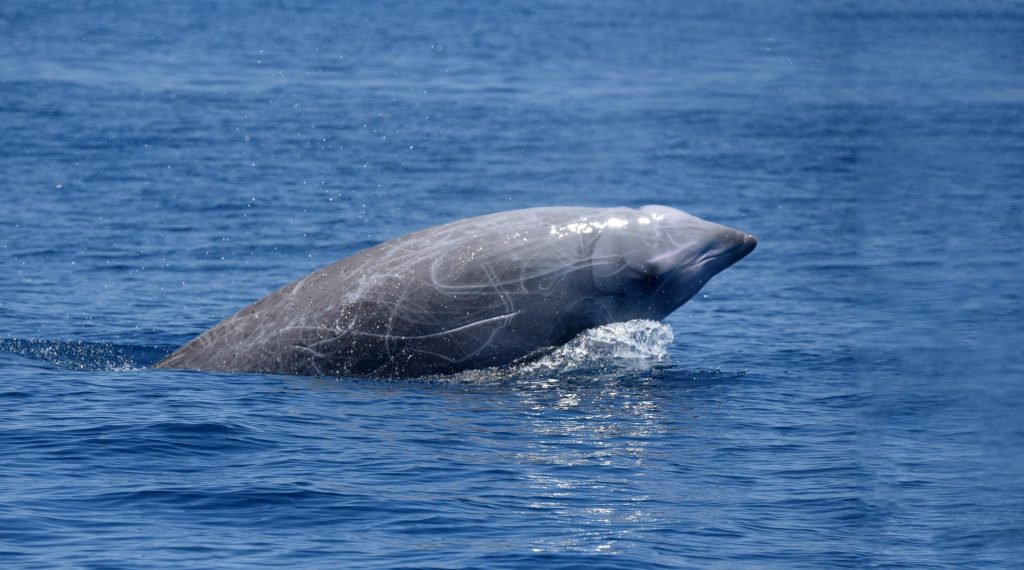 12. Whale Carcass Examinations Lends Better Understanding
New research published in Frontiers in Conservation Science used samples from "specimens of opportunity" to shed light on Sowerby's beaked whales. These whales are considered data deficient because they live in deep water and rarely venture close to shore, making them difficult to study. Researchers used stable isotopes gathered from skin, muscle, and bone tissue of museum specimens, stranded carcasses, and bycaught animals to study their spatial ecology. The study demonstrates the power of specimens of opportunity to answer major ecological questions. It also provides some of the first data about Sowerby's beaked whale long-term distribution and population structure, which would be impossible to learn by studying living whales in their habitat. Going forward, scientists can collect data on difficult-to-research species through studies like this one, which can inform successful conservation action.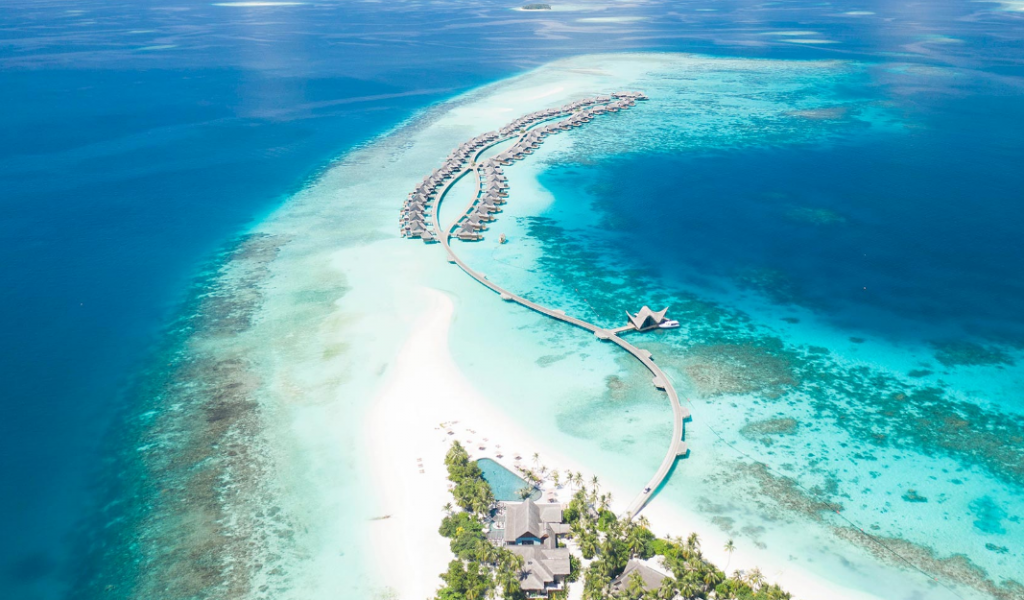 13. Maldives Transformation: Fishing Archipelago to Sustainable Tourism Hub
The first Maldives resort opened in 1972, an under-the-radar island escape. 50 years later, overwater bungalows, underwater restaurants, and divers, snorkelers, and swimmers proliferate. Fortunately, new hotels know that people come to experience the islands' natural beauty. As a result, the hotels are working hard to preserve and protect the Maldivian ecosystem. One resort has facilities powered entirely by solar energy, zero-waste kitchens, and a marine plastic recycling program. Another is growing coral at the hotel's underwater nursery, so they can transplant the coral to a snorkel trail accessible to hotel guests. And a third is caring for injured Olive Ridley turtles to release them back into the wild. Interest in the Maldives is still at an all-time high, but with every trip booked and every hotel opened, there is an emphasis on preserving the beauty seen in the 1970s.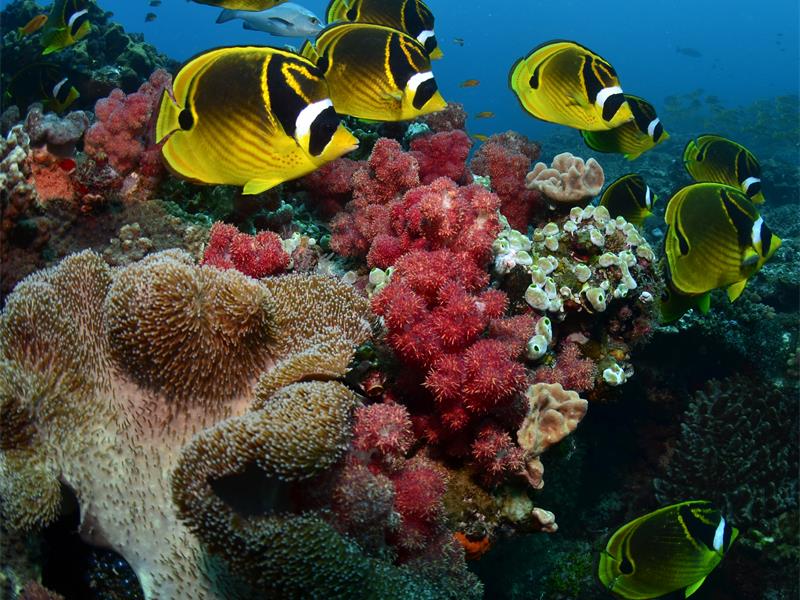 14. South Africa Celebrates First Marine Protected Areas Day
On August 1, South Africa will celebrate a day dedicated to the conservation of critical ocean areas that allow marine life to thrive. Here are some of the reasons MPAs are worth celebrating: they protect marine ecosystems, home to rare or endangered species, and plants and animals unique to South Africa. They enable fish stocks to increase and spill over into nearby fished areas, improving catches. They ensure healthy marine animals and promote tourism: some of the country's MPAs are internationally-renowned dive sites, attracting tourists to the region. MPAs serve as educational centers and contribute to research on the natural world and conservation techniques. Healthy oceans absorb enormous amounts of carbon dioxide. The marine wildlife economy paves the way for sustainable job creation. And compounds found in marine animals can be extracted and used to create new drugs.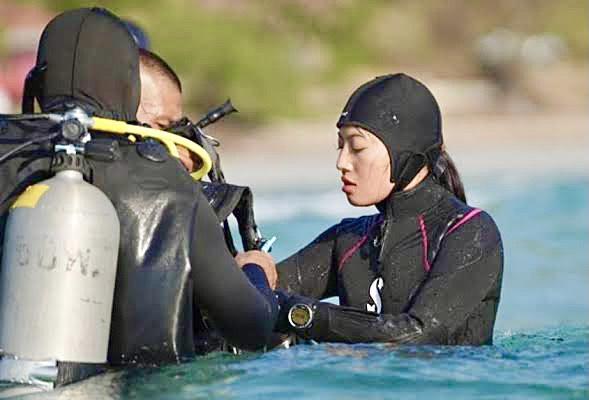 15. Thai Princess Launches Coral Protection Program
The Royal Thai Navy has presented a navy Seals insignia to Her Royal Highness Princess Sirivannavari Nariratana Rajakanya for her lectures to naval academy students and initiating a project to conserve coral reefs and marine life in Thai waters. The princess recently taught a course on diving for the conservation of coral reefs and marine life in Thailand. The course was aimed at making academy students, who will become commissioned officers in the navy, more aware of marine conservation and the marine environment. The princess has also helped train naval academy students in scuba diving.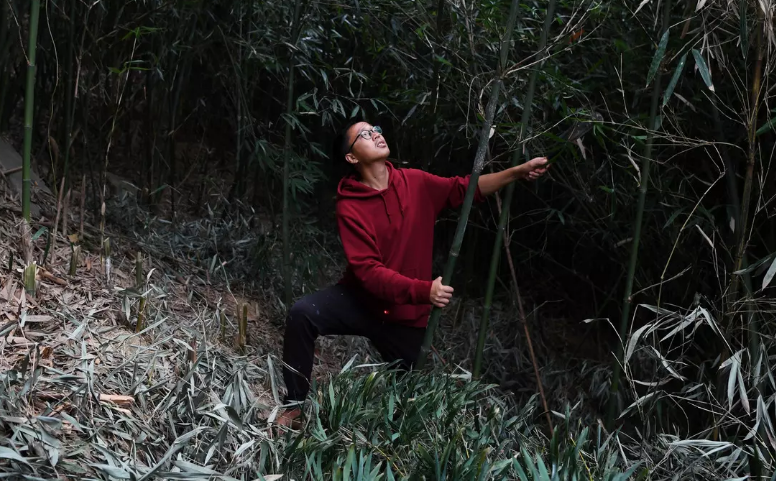 16. Can Natural Resource Management Reverse Biodiversity's Rapid Decline?
1 Million plant and animal species are threatened with extinction, many within the next few decades. To halt and reverse this trend, the root drivers of biodiversity loss must be addressed, especially as doing so also brings opportunities and benefits including enhancing human wellbeing and creating green jobs. Natural resource management has a big impact on the largest drivers of biodiversity loss. A new International Resource Panel whitepaper outlines how implementing natural resource management principles can build biodiversity. Approaches to protecting natural resources must track environmental impact and understand stakeholder needs. Strategies such as spatial planning and nature-based, circular solutions are already delivering for nature while boosting economies in a range of contexts. Beyond COP 15, leaders should commit to further multilateral discussions on value chain transparency standards, mapping technologies, nature-enhancing production methods, and building capacity for natural capital accounting.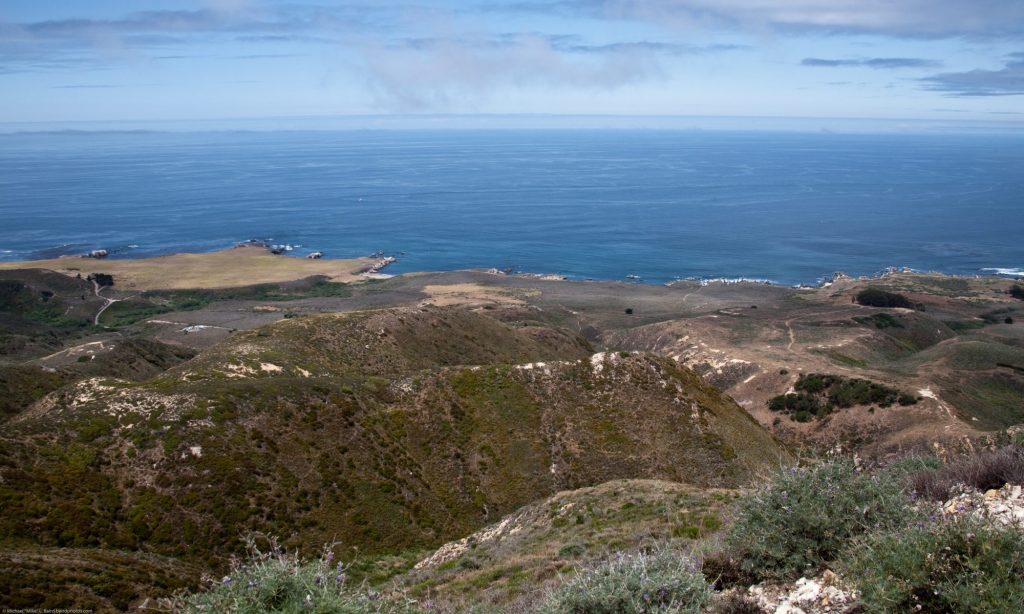 17. Indigenous Communities are Key to 30% by 2030
President Biden has laid out a 10-year goal of conserving 30% of the US by 2030, a vision for safeguarding America's lands, water, and wildlife. Indigenous communities have always been a part of the ecosystem; their historical memories and knowledge are key to conservation moving forward. The Northern Chumash Tribal Council and the Indigenous Communities around the world are working to provide solutions to problems facing the world's oceans. Successful implementation of 30 by 30 efforts and the expeditious designation of the Chumash Heritage National Marine Sanctuary would protect marine abundance and sacred cultural Chumash sites, strengthening Indigenous communities and serving as a model of environmental justice.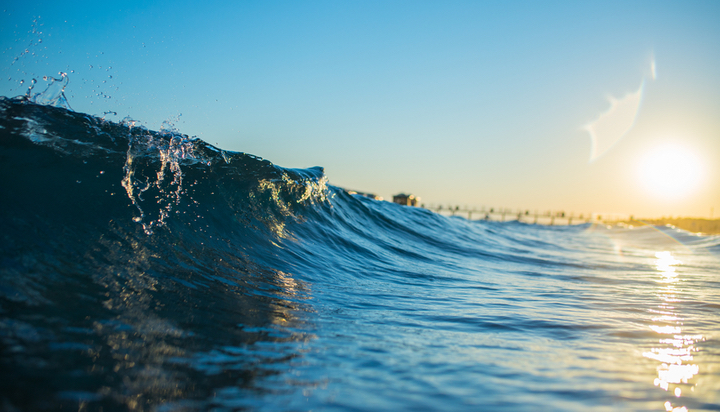 18. ORRAA Pledges $500 Million to Combat Climate Change by 2030
The UK has confirmed its full membership of a global alliance aimed at protecting oceans and communities at risk around the world. The Ocean Risk and Resilience Action Alliance (ORRAA) aims to drive $500 million (£352m) of global investment by 2030 into nature-based solutions to climate change. The investment will be used to enhance marine and coastal ecosystems such as reefs, mangroves and seagrass beds to increase resilience to climate change and mitigate its impact on coastal communities.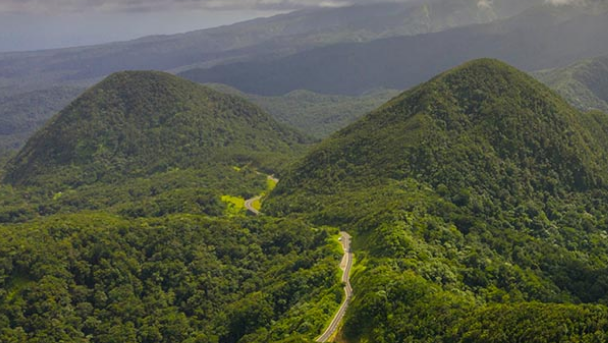 19. UNEP Publications Assess Status of Environmental Targets
A publication by the UN Environment Programme assesses 92 environmental indicators of the SDG framework, finding that 67% are trending positively but 33% show little change or are trending negatively. Indicators experiencing positive trends include those on investment in biodiversity and ecosystems. Among the indicators experiencing negative trends, the report highlights indicators on water stress levels and fish stock levels. Another assessment, the 2020 Protected Planet Report, announces the expected achievement of a 2020 global target on protected or conserved land (SDG target 15.1). With the Aichi targets and associated SDG targets having expired at the end of 2020, governments are expected to adopt a post-2020 global biodiversity framework when they meet for COP 15 in October. Participants are asked to set ambitious targets that will ensure protected area coverage of 30% of land, freshwater and ocean by 2030.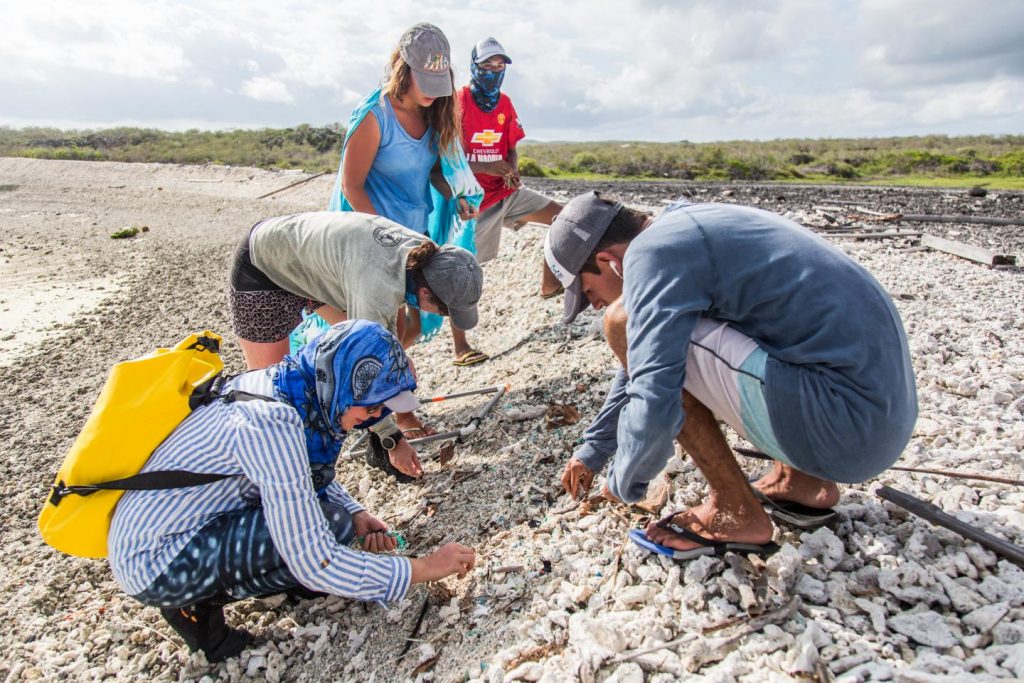 20. Plastic Found in Galapagos Seawater, Beaches and Animals
A new study found plastic in all marine habitats at the Galapagos island of San Cristobal. At the worst hotspots, more than 400 plastic particles were found per square metre of beach. Plastic was also found inside more than half of the marine invertebrates studied and on the seabed. The highest levels of plastic seem to have crossed the Pacific on the Humboldt Current. The scientists also reviewed studies of plastic ingestion and entanglement among marine vertebrates worldwide. They considered where in Galapagos each species is found and noted their conservation status on the IUCN Red List of Threatened Species. Based on this, the study identifies 27 species in need of urgent monitoring and mitigation. Given the level of pollution found at this remote location, it's clear that plastic pollution needs to stop at the source.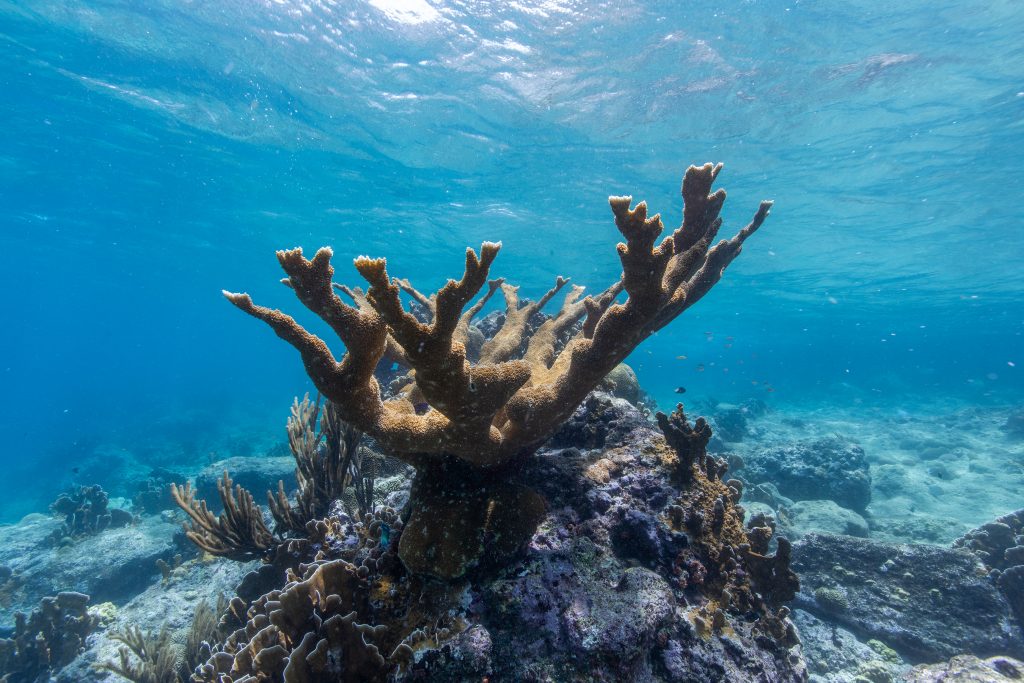 21. Technological Advances: Marine Conservation Through Cryopreservation
Editor's Note: Has it really come to this? The journal Frontiers in Marine Science has issued a call for papers concerning cryopreservation to secure the biodiversity and genetic diversity of aquatic species. Climate change is warming the oceans and making the water more acidic, which stresses individuals and leads to increased mortality. Overall, this decreases the genetic diversity of populations and impairs the functioning of ecosystems. While cryopreservation could counter the impact of mortality from climate change, journal editors seek to understand the state-of-the-art for species preservation techniques. Specifically, new research will examine how ready cryopreservation is to help species preservation on a large scale.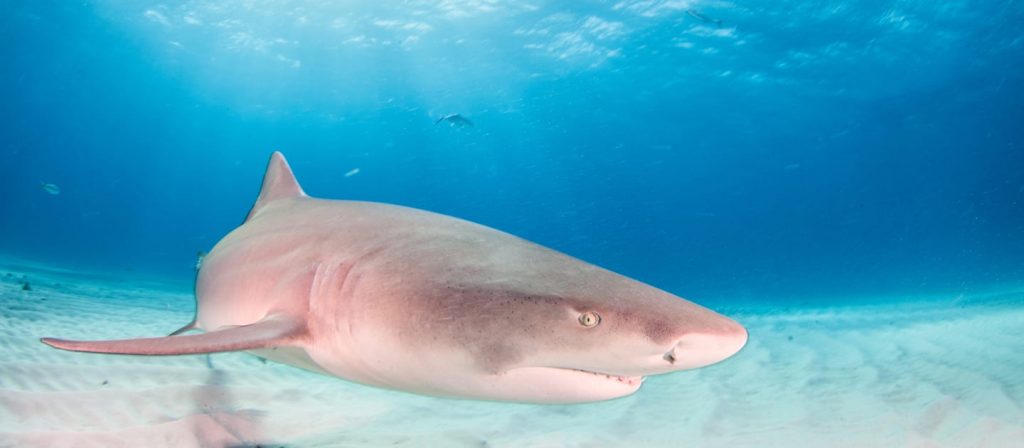 22. Bimini Dredge Leaves its Mark on Sharks' DNA
Dredging the waters off Bimini for a marina affected the environment and left an indelible mark at the molecular level on young lemon sharks in a nearby nursery. A first-of-its-kind study revealed the dredging event led to epigenetic responses in the sharks, specifically on the DNA markers influenced by changes in the environment. During the dredging, scientists noticed fewer of the younger lemon sharks in the north nursery survived. Trace metals found in shark fin samples were correlated to the changes in the DNA methylation pattern of these sharks. This finding may provide a stepping stone to identifying when sharks are stressed. Furthermore, this research approach would help conservation efforts, especially monitoring and management, because it could help scan for changes in the environment, better pinpointing threats to wild populations.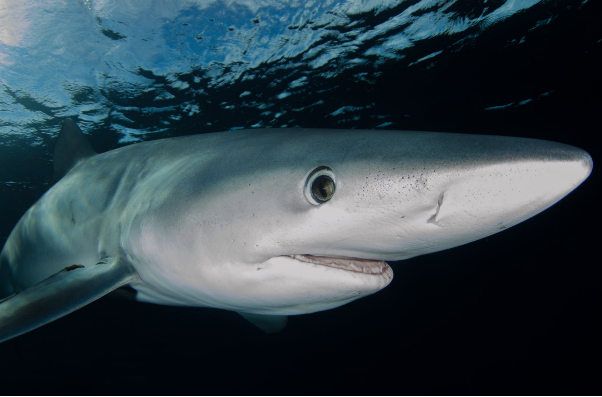 23. Florida's Policy on Shark Finning (Summary Article)
As of October 2020, the sale and trade of shark fins is illegal in Florida and could result in fines and imprisonment. Bill 680 is the largest shark fin ban in the United States, covering the importing, exporting and selling of shark fins. The state now has the ability to prevent shark endangerment and fin trading on black markets. The bill is important because of how vital sharks are to ocean ecosystems. Sharks maintain balance between predator and prey, leading to the preservation of reefs, which generate a large amount of the air we breathe. Some argue that the ban needs to extend to a federal trade ban, which would counter the risks of intense shark population declines. Over 20 million blue sharks are finned each year for trade, similar to the whitetip sharks that are frequently traded.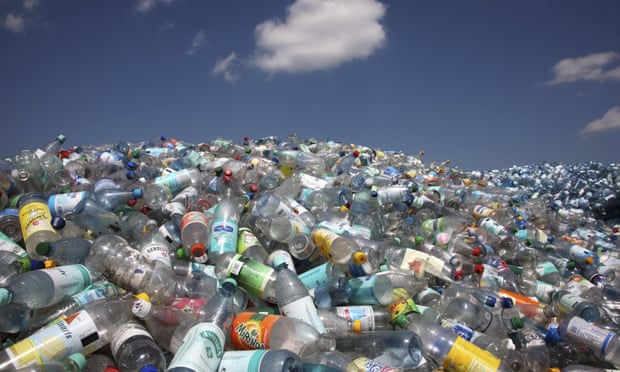 24. Call for G7 Cornwall Summit to Forge Global Plastic Pollution Treaty
Major packaging producers and environmental charities have called for the G7 summit this month to agree to a global treaty on plastic to tackle the waste crisis. The open letter supports a binding worldwide treaty to tackle plastic pollution and says that only a global approach can address the problem. Environment ministers of G7 countries have issued a statement saying they are committed to protecting the land and the ocean and to slow biodiversity loss by 2030. But the signatories to the open letter say there needs to be a focus on plastic. As well as causing ocean pollution, the world's reliance on single-use plastic is contributing to the climate crisis and threatens attempts to meet the Paris climate targets. More than two-thirds of UN member states have indicated they are willing to sign a treaty to tackle plastic waste.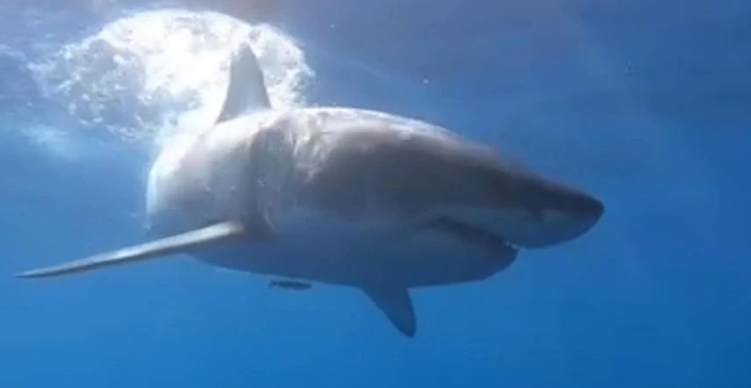 25. Rhode Island Shark Research Season Begins
The Atlantic Shark Institute (ASI) has announced its most aggressive research season since its founding. It will conduct 10 studies on five different species of shark, deploy the most acoustic receivers it has ever used, and have a full season of baited remote underwater video monitoring. These video systems capture footage of tagged and untagged fish that helps researchers understand shark density. ASI is also deploying tags that reveal the location of a shark every time it breaks the surface of the water, anywhere on earth. ASI is very focused on great whites, makos, blue sharks, thresher and porbeagle sharks because of the dynamics relative to fishing pressure and population dynamics. Sharks are critical to ocean health, and their continual loss creates long-term issues to the health and well-being of the planet.