Ocean Week in Review – May 28, 2021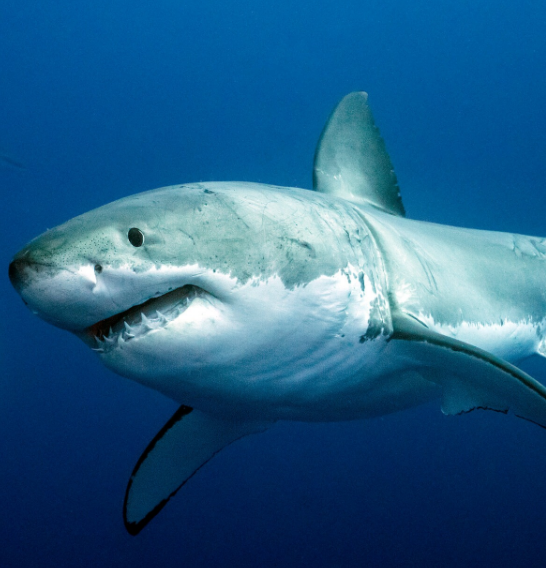 1. Sharks Officially Declared as Protected Wildlife in Costa Rica
Hammerhead, Silky, and Fox sharks are now protected by the Costa Rican Wildlife Conservation Law. The sharks were previously caught without restrictions, but now the landing, commercialization, or export of sharks in danger of extinction is not allowed. The National System of Conservation Areas (SINAC) published the Official List of Endangered Species on May 17. The Costa Rican State, the Costa Rican Fisheries and Aquaculture Institute (Incopesca), and SINAC are still facing a lawsuit for allowing hammerhead shark fishing. The initiative to protect marine species like sharks dates back to May 2007, when the Costa Rican state enacted that sharks were not wildlife and the management of shark populations was handed over to Incopesca. Numerous organizations fought for the protection of the shark, demanding that the President of Costa Rica designate the threatened species of sharks as wildlife.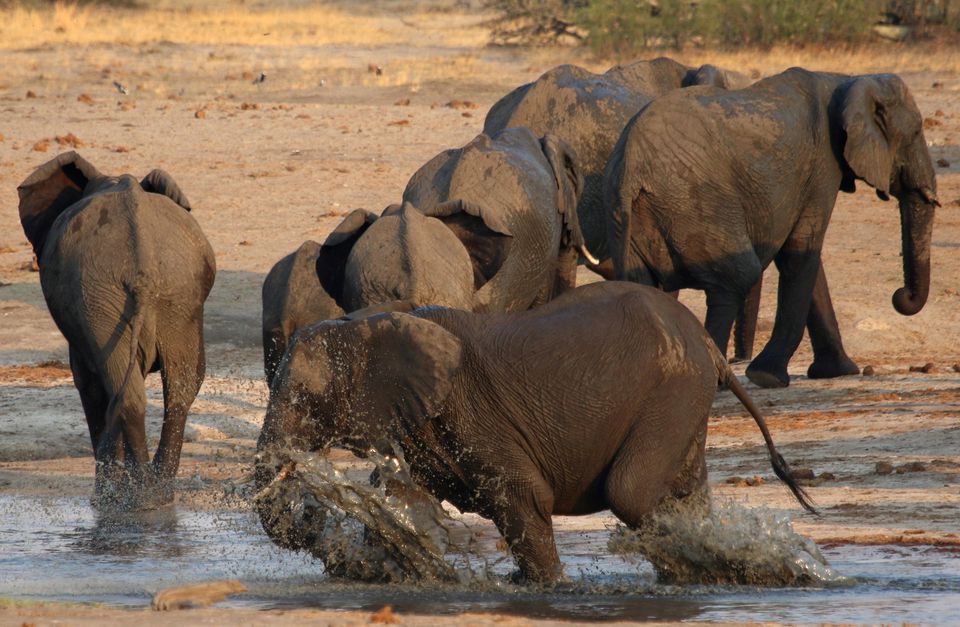 2. Germany and Private Donors Step Up With $1 Billion to Resolve Missed Biodiversity Targets
The United Nations hopes to secure an agreement at the next Biodiversity Convention meeting in China this October to protect and conserve 30% of the Earth's land and water by 2030, known as 30 by 30. Marine conservation areas lag at 7%, below the 2020 target of 10%. Fifty countries, including the U.S., have pledged to support the initiative, but hitting the combined 30% target will need international cooperation and financing. Germany helped launch a new billion-dollar fund to tackle rapidly depleting global biodiversity, as countries missed key land and marine conservation targets but prepare to ramp up efforts in the decade ahead. The Legacy Landscapes Fund (LLF)nhas an initial target capital raise of $1 billion to provide lasting, reliable core funding for at least 30 top biodiversity hotspots in Africa, Asia, and Latin America. Seeded initially with $99 million from the German government, and $30 million from private investors, the fund is actively seeking other public and private donors.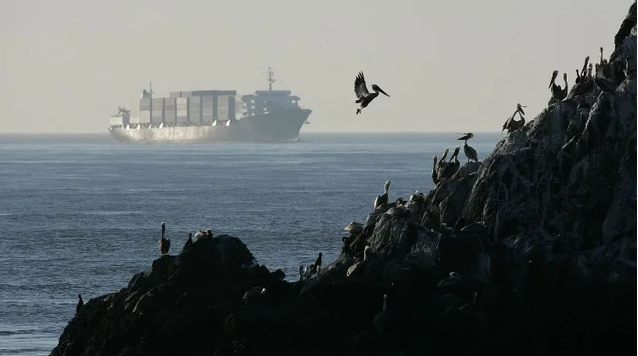 3. Dr. Rick Spinrad, Possible New NOAA Leader, "Build Back Bluer"
The U.S. Senate begins consideration on the nomination of Dr. Rick Spinrad as NOAA Administrator after several years without a confirmed presidential appointee. Spinrad's nomination is an important step in President Biden's pledge to address the climate crisis and restore the role of science in federal decision-making. Biden has set forth an ambitious vision to "build back better," and, with Spinrad leading NOAA, the U.S. would be in a position to build back bluer – investing in science to understand current and future ocean conditions in a changing climate. Offshore observation networks, weather satellites and eDNA technology can provide information to improve everything from weather forecasts to climate models to shipping routes, making the U.S. more responsive and adaptive, particularly in the face of increasingly extreme weather. It would also create jobs by sustainably managing fisheries, investing in new, renewable resources like wind and wave energy, keeping the coasts clean by reducing plastic pollution, and conserving ocean habitats.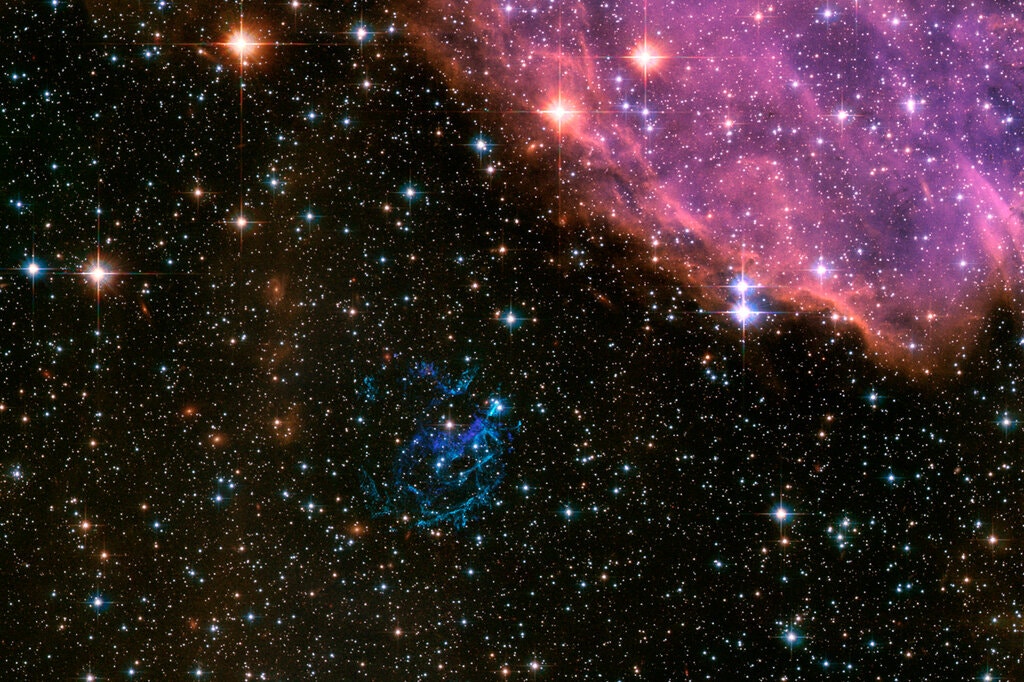 4. Extraterrestrial Plutonium Atoms Turn Up on Ocean Bottom
Scientists studying a sample of oceanic crust retrieved from the Pacific seabed nearly a mile down have discovered traces of a rare isotope of plutonium. They say it was made in colliding stars and later rained down through Earth's atmosphere as cosmic dust millions of years ago. Their analysis opens a new window on the cosmos and points to its violent birth in colliding stars. Because things can sit undisturbed in the remote, deep ocean for millions of years, it's a good place for the gathering of extraterrestrial clues. Scientists got lucky when they had a chance to study material from a Japanese expedition that sampled the seabed in the equatorial Pacific. They found the rare iron and plutonium isotopes in the sample had a ratio "lower than required" if the plutonium's main source was a supernova, so they concluded other astrophysical events, like neutron star mergers, must have contributed to its creation.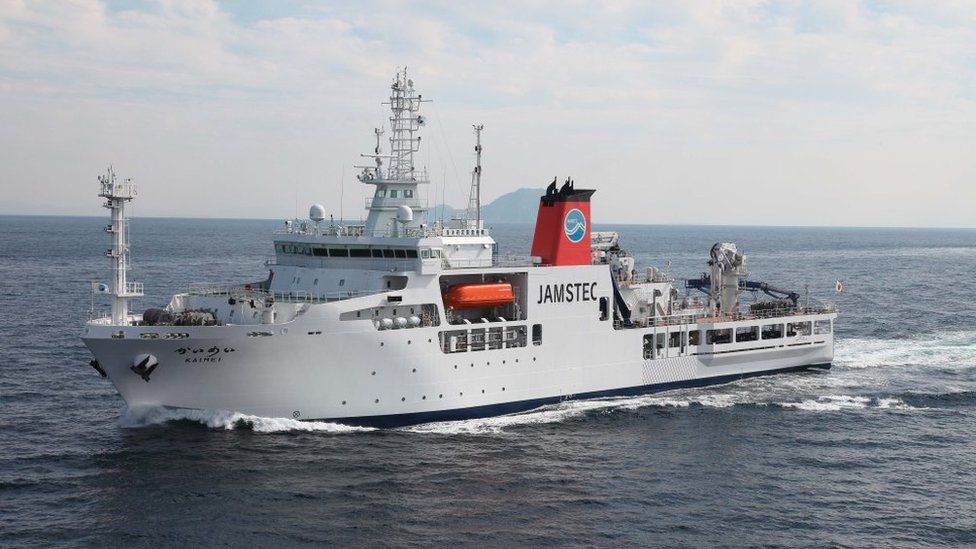 5. Science Drill Ship Sets Depth Record Off Japanese Coast
Researchers working off the coast of Japan lowered a giant piston corer through more than 8km of water to pull sediments from the seabed 26,322 feet below. The drilling exercise, mounted from the Research Vessel Kaimei, is part of a project to read the history of great earthquakes in the region and will hopefully preserve details of much older quakes that occurred before any written accounts. The chosen core site in the Japan Trench is very close to the epicenter of the 2011 Magnitude 9.1 Tohoku-oki earthquake that produced the devastating tsunami and nuclear disaster in Fukushima. The expedition was staged by the European Consortium for Ocean Research Drilling (Ecord), as part of the International Ocean Discovery Program (IODP) and is supported by the Japan Agency for Marine-Earth Science and Technology (Jamstec). The previous drill record was set in the Pacific Ocean by the RV Glomar Challenger which recovered sediments from 7km down in the Mariana Trench in 1978.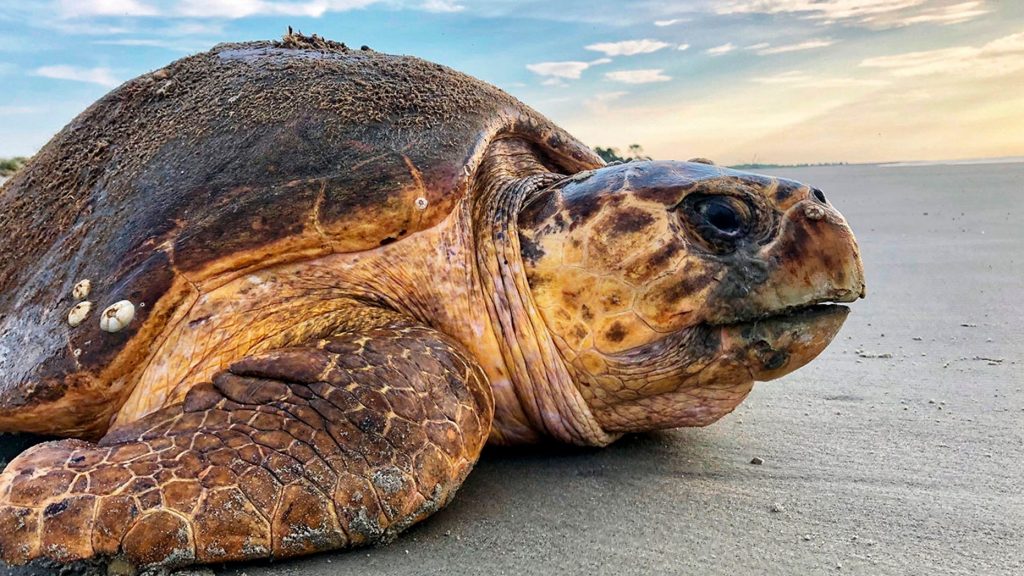 6. Judge Halts Georgia Dredging Plan Over Threat to Sea Turtles
A federal judge ordered an immediate halt to plans to dredge a shipping channel on the Georgia coast, citing a threat to sea turtles nesting on nearby beaches. The injunction by U.S. District Judge R. Stan Baker delivered an initial setback to the Army Corps of Engineers which is trying to end a policy that for 30 years limited to the winter months the dredging of accumulated sand and mud in harbors in four southern states. The seasonal limits were enacted to protect sea turtles from being killed and maimed by the vacuum-like suction pumps of hopper dredges, and conservationists credit that policy with helping threatened and endangered turtles species begin to rebound. The Army Corps says the seasonal dredging limits make contractor engagement more difficult and are no longer necessary as populations of sea turtles are recovering even as other protected species such as critically endangered North Atlantic right whales that frequent the same waters during winter.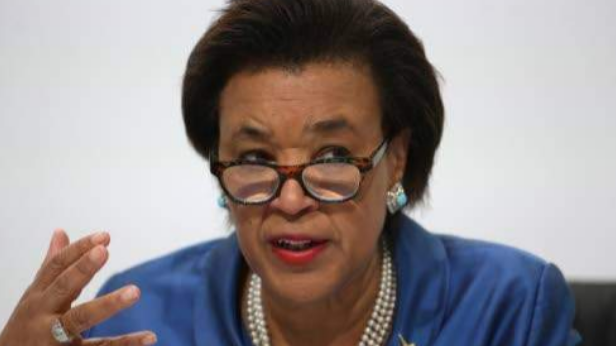 7. Commonwealth Secretariat Launches New International Ocean Funding Database
The Commonwealth Secretariat launched an online database and handbook to help member countries' awareness of and access to more than $170 million of international funding available for ocean-related projects designed specifically to support the work of the Commonwealth Blue Charter. The charter is an historic commitment made in 2018 by all 54 Commonwealth member nations to work actively together to solve ocean challenges through voluntary 'action groups' on 10 key ocean issues: marine plastic pollution, coral reef protection, mangrove restoration, climate change, ocean acidification, ocean observation, marine protected areas, sustainable aquaculture, sustainable coastal fisheries and the sustainable blue economy. Over the past year, the 10 action groups have been setting out priorities and shared action plans, and the new database will support them in finding resources and partners to implement joint projects across these action areas, such as developing legal frameworks for progressive ocean policies, conducting sought-after capacity building programs and training courses, and supporting innovation.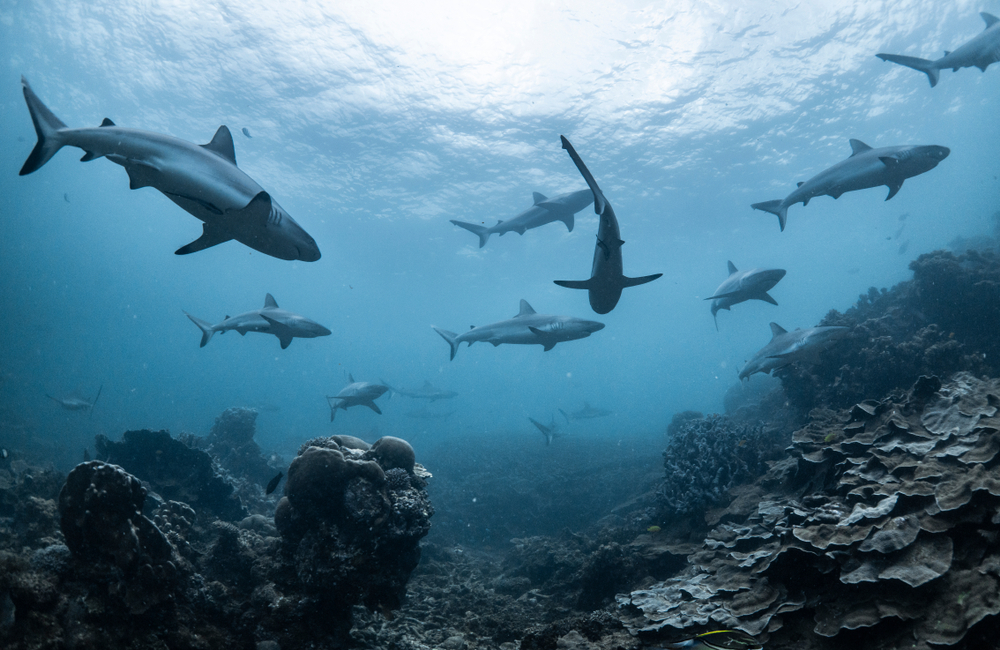 8. Use of Squalene in Some Covid-19 Vaccines Spurs Support of Animal-Free Alternatives
Shark-derived squalene is commonly used in vaccine adjuvants – additives that boosts the body's immune response to an active ingredient – including a number of those being developed for Covid-19. At least five of the more than 300 coronavirus vaccines in development use squalene. The most widely distributed vaccines from Moderna and Pfizer do not use squalene. FAO estimates it takes 2,500-3,000 sharks to extract a ton of the product. Much of the world's shark liver oil is obtained from those caught unintentionally as bycatch, but the value of squalene incentivizes the capture of sharks that might otherwise be freed. The lack of traceability in the squalene trade means it's near impossible to establish how many sharks have been caught solely for squalene, let alone for use in vaccines. Sharks are not the only organism that produces the compound, as olives, yeast, bacteria, and algae are some of the alternatives from which squalene can be extracted.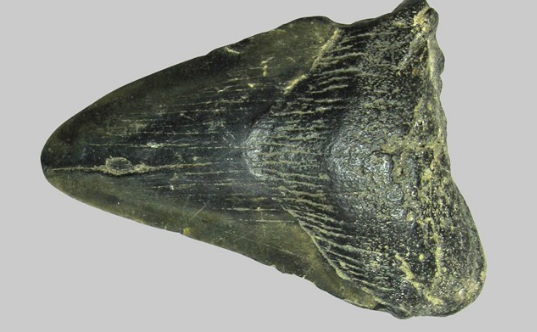 9. Dugongs and Megalodon Sharks in the National Capital Area around Washington DC
New and unexpected finds in the National Capital Area around Washington DC provide clues to species distribution during different points in geologic history. A fossilized dugong rib bone found during construction of the Suitland Parkway indicates that these marine mammals, only found in Indo-Pacific oceans today, were present in an ancient ocean once covering this region 54-5 million years ago. Ancient oceans were a dangerous place for these Metaxytherium dugongs, which were likely hunted by predators such as megalodon sharks whose large, fossilized teeth are present in abundance in this region and in the Rock Creek Park collections. The presence or absence of specific organisms at specific points in geologic time and evidence of interactions between them can shed light on the ecology of ancient ecosystems. The dugong fossil found shows marks which indicate an ancient predator-prey relationship between these organisms and the large predatory megalodon.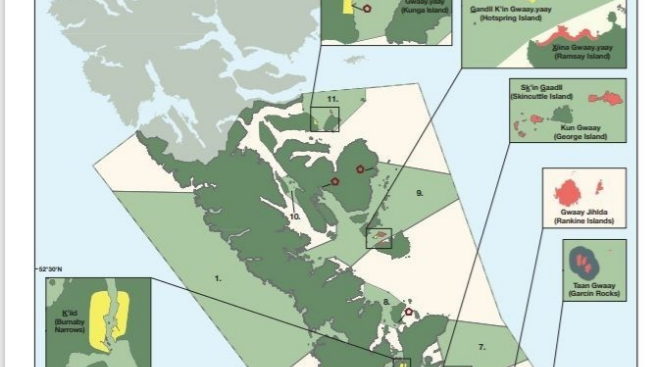 10. Significant $45,000 Court Order for Fishing Violations in Canadian Marine Protected Areas Underscores Importance of Protecting Culturally Significant Sites and Vital Ecosystems
A Canadian fisherman was ordered to pay $45,000 for fishing for lingcod in a culturally significant closed area inside the Gwaii Haanas National Park Reserve, National Marine Conservation Area Reserve, and Haida Heritage Site – a violation of Canada's Fisheries Act. This area was identified as an ecologically important and culturally sensitive area adjacent to a Haida village site protected by the Haida Nation and Parks Canada and is recognized by UNESCO as a World Heritage Site. The site commemorates the living culture of Haida people and their relationship to the land and sea. In 2010, Canada committed to conserving 10 percent of coastal and marine areas through effectively managed networks of protected areas and other effective area-based conservation measures by 2020. The significant penalties ordered by the Court in this case underscores the seriousness of violating fishing rules and regulations under Canada's Fisheries Act intended to protect and preserve at-risk fish populations and vital ecosystems now, and for the future.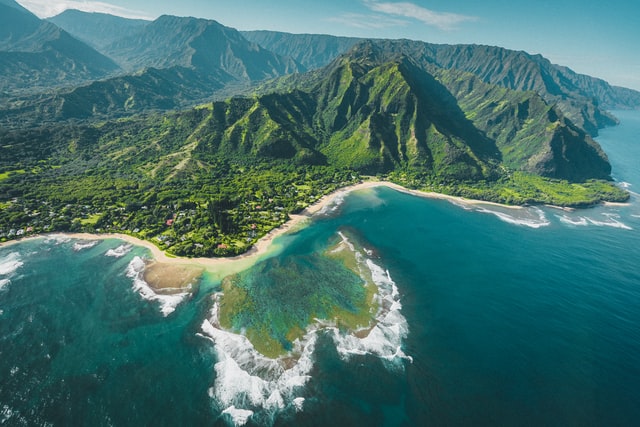 11. G7 Ministers Must 'Listen to Science' and Protect Oceans
Climate and environment ministers of the G7 (UK, USA, Canada, Japan, Germany, France and Italy, plus the EU) met this week ahead of the G7 leaders meeting in June in Cornwall, UK. A coalition of marine experts, including University of Exeter researchers and more than 70 conservation groups, say this is a vital opportunity to protect the ocean. In a letter to G7 minsters, they call on the G7 to "take action to protect our planet's life support system" and supported protection of 30 percent of the oceans by 2030 as part of the 30 by 30 initiative. The group notes such efforts are vital to "safeguard and augment ocean stores of carbon, thereby mitigating climate change, and at the same time restore to health ecosystems that are critical to human wellbeing everywhere."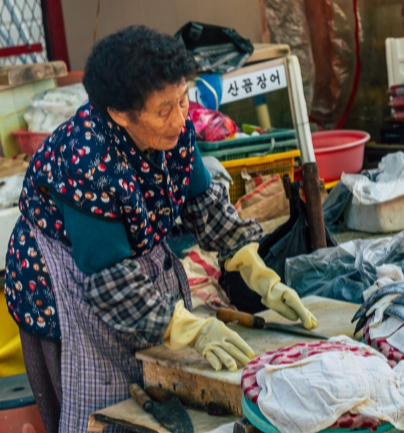 12. Critics of South Korea Fisheries Conservation Effort Say Change is Needed
Although South Korea topped the 2017 global rankings for seafood consumption, critics say the government is not making enough of an effort to ensure a sustainable supply from the fisheries. Environmental advocates say that South Korea does not show enough effort toward rejuvenating the diminishing marine species compared to its massive annual consumption. South Korea has only designated around 2.5 percent of coastal and marine areas as protected, which does not meet the Aichi Target of 10 percent that the country set for itself in 2010. In 2019, the Ministry of Oceans and Fisheries introduced a five-year plan to restore the marine ecosystem by monitoring sea creatures' migratory routes and using the data to formulate suitable policies to secure a healthy food supply from the ocean. While the government says that establishing marine protected areas may affect the livelihood of the fishing industry, critics charge that the policies are not comprehensive and holistic enough to take care of all stakeholders.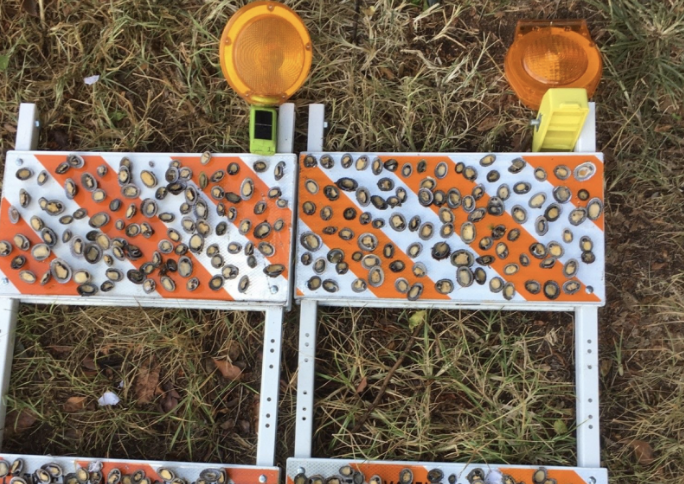 13. Man Cited for Illegal Catch of 'Opihi in Marine Life Conservation District of Hawaii
A man was cited for illegal catch of ʻopihi (limpets) from shoreline rocks within the Pūpūkea Marine Life Conservation District (MLCD). Officials with the state Department of Land and Natural Resources say the man was in possession of 378 ʻopihi. Community members reported the incident to the department. An officer with the Division of Conservation and Resources Enforcement observed the man crouching behind rocks, and an inspection found the man had allegedly collected hundreds of ʻopihi. The man was cited for violating Hawai'i Administrative Rules relating to prohibited activities within the MLCD.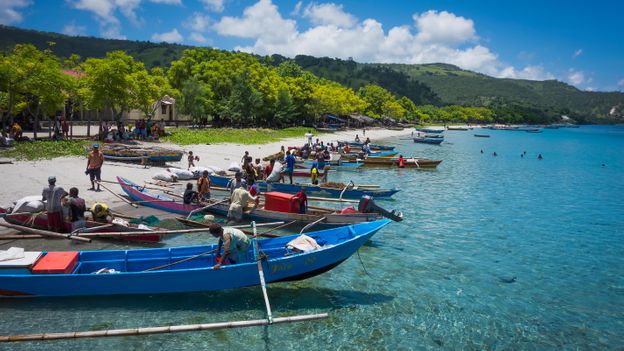 14. Traditional Resource Management Helps Preserve Coral Reef Biodiversity in East Timor
In Southeast Asia's Timor-Leste, communities are resurrecting traditional land management laws, or Tara Bandu, to preserve the world's most biodiverse coral reef. Tara Bandu, a treaty between the people, ancestors and the environment that manages natural resources and conflicts, enforces a prohibition on a particular resource. It can be placed on a single species or create a Marine Protected Area on the reef. Conservation groups help communities manage their underwater resources and decide which Tara Bandu to implement. A 2016 Conservation International survey found an island off of Timor-Leste has the highest number of reef fish species in the world after recording 642 distinct species. Since that survey, 12 Marine Protected Areas have been established. Tara Bandu-managed Marine Protected Areas could be united to form a national park, with community-based marine tourism shifting coastal livelihoods away from relying on fishing.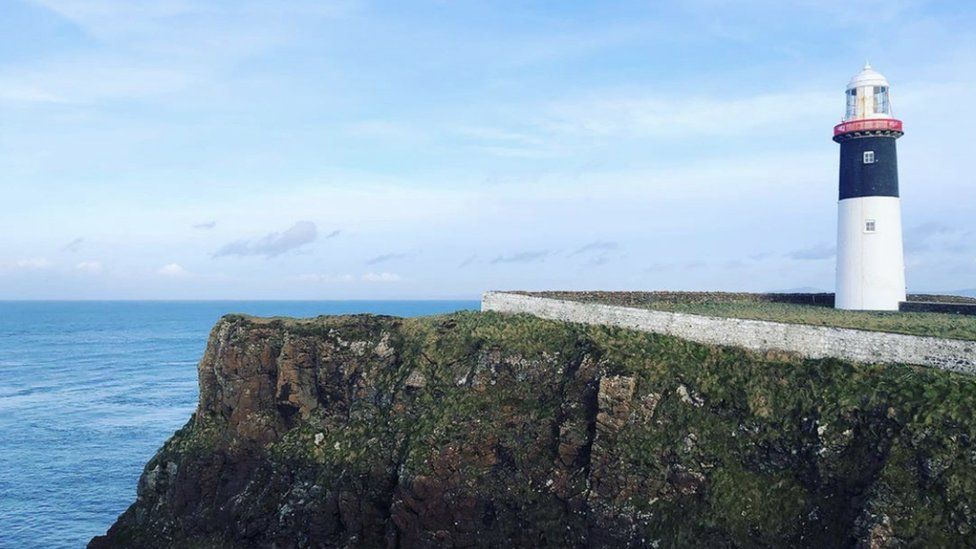 15. Northern Ireland's Marine Carbon Stores Help Fight Climate Change
According to a new report by Ulster Wildlife, carbon stored in Northern Ireland's marine and coastal environment can play an important role fighting climate change. Salt marshes, sea grass and seabed sediments can store more than 30,000 tonnes of carbon a year, and careful management of these "blue carbon" stores could triple their storage capacity. But many of the stores are not in protected marine areas and are threatened by physical disturbance, climate change and changes in land use and management. Some 1,550 sq miles (2,500 sq km) of Northern Ireland's marine environment is protected, but in most cases detailed conservation plans are not yet in place. Ulster Wildlife said the report showed the importance of designating new protected areas and setting up pilot projects to establish how carbon could be most effectively sequestered in them.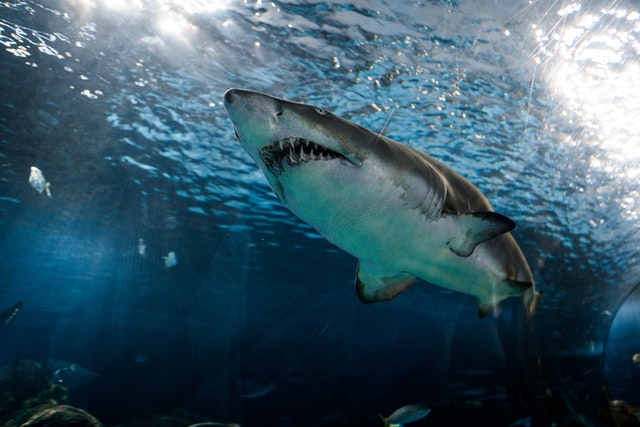 16. Study Shows Sharks Use Earth's Magnetic Field to Map Migration
Migration is common in marine animals, and use of the map-like information of Earth's magnetic field plays an important role. Sharks are known to migrate many thousands of miles and have high sensitivity to electromagnetic fields. New research published in Current Biology indicates that sharks use the Earth's magnetic field to orient themselves and possibly maintain population structure. By conducting magnetic displacement experiments on wild-caught bonnethead sharks, the researchers found that the use of magnetic maps appears to be a fundamental tactic of how marine animals migrate. This could solve a major puzzle: how species maintain migratory routes and population structure in the ocean, where few physical barriers limit their movements.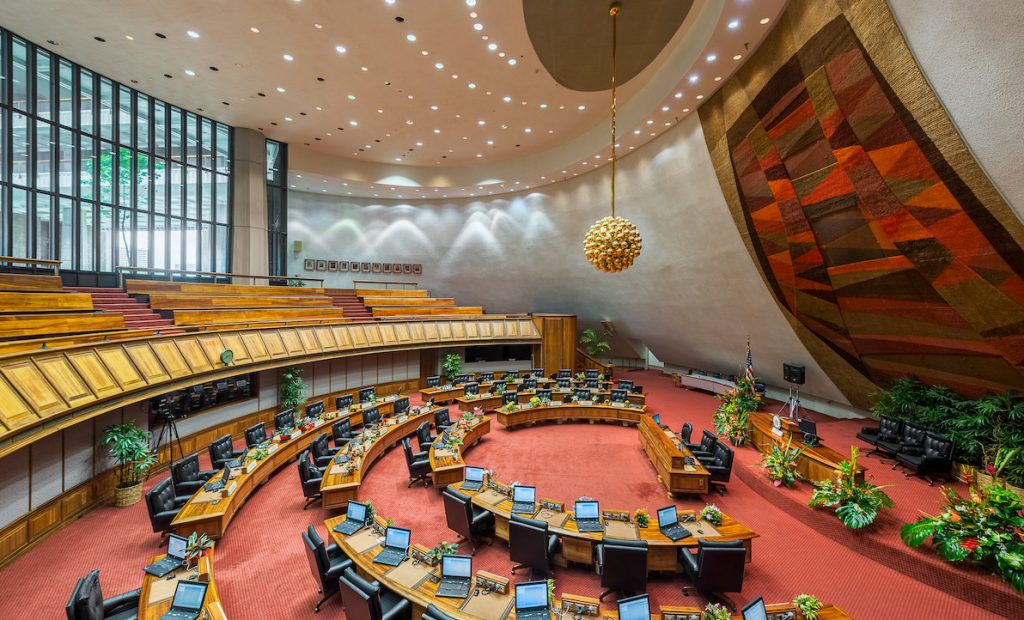 17. Hawaii State Legislative Committee Recommends Bill to Protect Sharks
A bill in the Hawaii State Legislature to protect sharks may soon move closer to final passage. The bill would protect sharks while not criminalizing their accidental capture and release. Fishermen are protected as long as the sharks are captured while individuals are fishing for other species, as permitted. A Committee on Conference amended the bill by exempting those who have a permit to capture or kill a shark as issued by the Hawaii Department of Land and Natural Resources. The committee also included an amendment authorizing the Department of Land and Natural Resources to issue a non-commercial permit for the take of sharks, subject to conditions including Native Hawaiian cultural protocol, size and species restrictions, and a prohibition on species designated as endangered or threatened.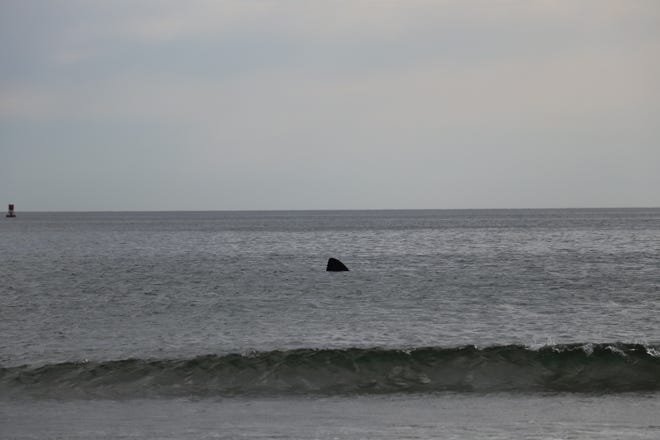 18. Basking Sharks Cause Stir Near Beaches in Maine
Boaters and beachgoers saw basking sharks near York, Maine. The basking shark is the second largest fish in the world and the largest shark in the waters off New England. Its name comes from its frequent surface trips to bask in the sun. While feeding, its nose often protrudes out of the water, as well as its large, sail-like first dorsal fin. Basking sharks can grow to 40 feet but are harmless to humans and are considered vulnerable to extinction. Though locals report few sightings close to shore, basking sharks are common to the Gulf of Maine in late spring. Shark attacks are rare in Maine, although last year a woman was fatally bitten by a great white shark. There had previously been only one recorded unprovoked shark attack in Maine, 10 years ago.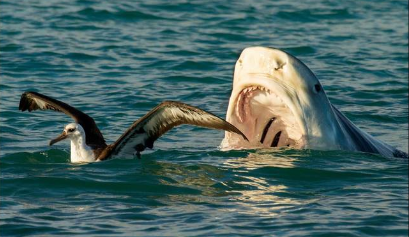 19. Study Shows Hurricanes Attract Tiger Sharks
Tiger sharks are drawn to powerful winds and waves that accompany hurricanes, according to a new study. Researchers in Miami placed acoustic tracking tags on four species of large sharks during hurricanes Matthew in 2016 and Irma in 2017. Large bull sharks, great hammerhead, and most nurse sharks left the shallow waters of South Florida's Biscayne Bay as hurricanes neared. Meanwhile, tiger sharks stayed and their numbers doubled after Hurricane Matthew, data showed. Researchers suspect tiger sharks were probably taking advantage of scavenging opportunities churned up in the storm. The new study sought to understand how large sharks react before, during, and after major storms, which are predicted to increase in frequency and strength with climate change. How these storms impact the environment, including large sharks, is of interest and a conservation concern.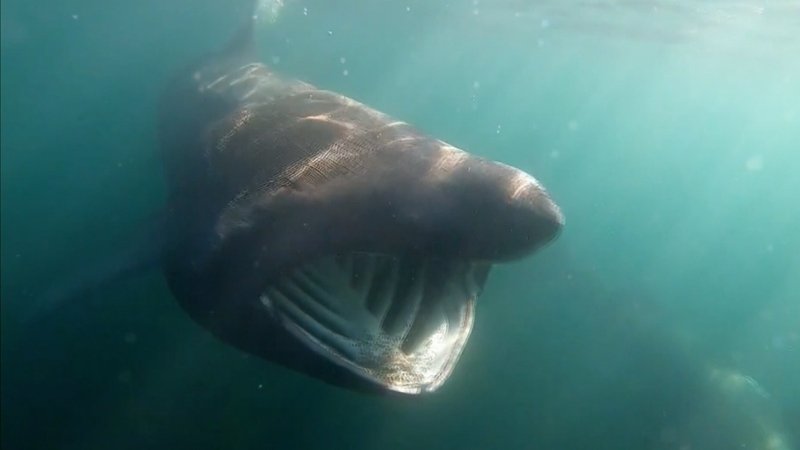 20. Irish Lawmakers Move to Secure Legal Protection for Basking Sharks
In Ireland, the Social Democrats have introduced a bill to amend the Wildlife Act, making it an offense to disturb or harass a basking shark. Ireland hosts up to 20% of the world's basking shark population in spring and summer. Human behavior too close to sharks can deter them from natural activity like mating, which is crucial to this species with a slow reproductive rate. The species has been slow to recover from earlier hunting and, with an estimated global population of 10,000, is endangered. Basking sharks have been protected in the UK since 1998, and Irish conservationists said it is of paramount importance that Ireland follows suit for this highly mobile species. The Wildlife Act is expected to be opened for debate in the Fall, and conservationists are hopeful that the proposed amendment will receive cross-party support.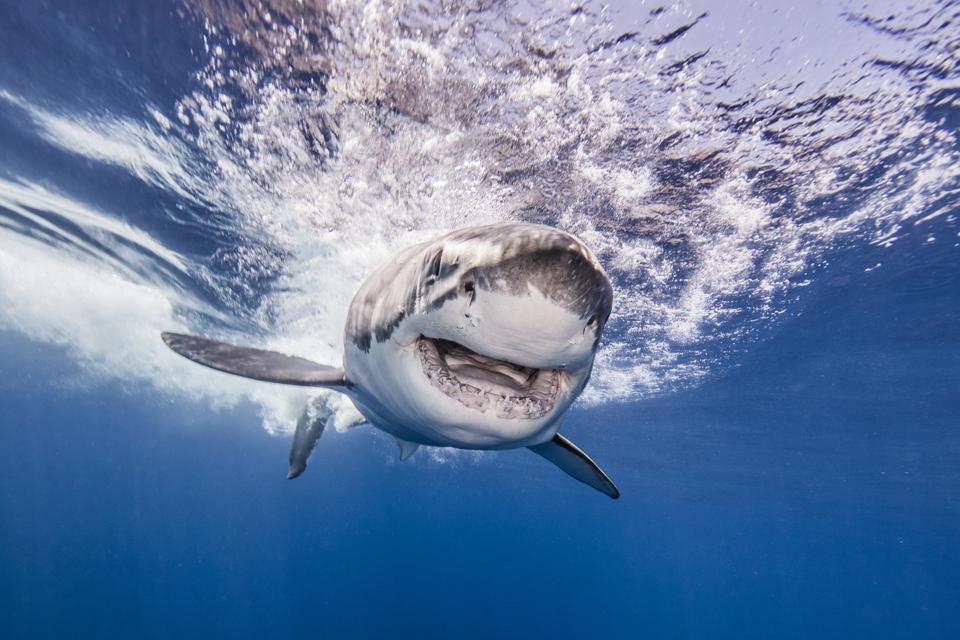 21. Forbes: Evidence of Ancient Great White Shark Nursery
Shark nurseries are essential habitats for certain species, allowing pups to grow and perfect their predation skills before entering the open ocean. Until recently, knowledge of great white shark nursery areas was limited. A recent study presents the first evidence of a paleo-nursery for great white sharks in Peru and Chile, helping improve our understanding of these predators' past diversity and distribution patterns. Based on fossil teeth analysis, researchers found that juveniles dominated the Coquimbo locality (Chile), whereas subadults and adults were primarily found in Pisco (Peru) and Caldera (Chile), respectively. This suggests that Coquimbo represents the first nursery area for great white sharks in the fossil record. The results also suggest great white sharks have used nursery areas for millions of years, showing nurseries were essential habitats for shark survival in deep time.