Ocean Week in Review – May 14 2021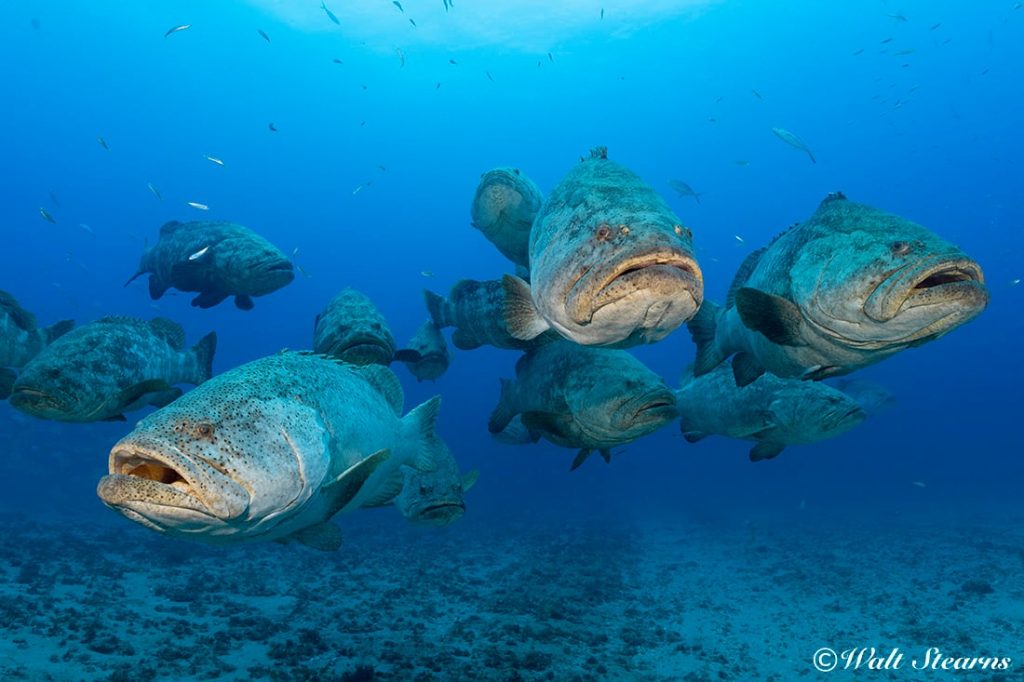 1. Florida Gives Initial Approval to Proposal for Killing Goliath Groupers
A proposal to allow goliath groupers to be killed won preliminary approval Wednesday from the Florida FIsh and Wildlife Commission, over the objections of many scientists, conservationists, and divers. The Commission voted 6-1 to take steps toward lifting a 31-year ban on catching the goliath grouper, a species that can reach upwards of 600 pounds and lives among the reefs and wrecks of the South Florida coast. The fish, which are easy to find and catch, sustained severe declines from fishing in the 1970s and 1980s, leading the state to impose a ban in 1990. Although the species has begun to recover, its numbers remain nowhere near what they once were a half a century ago, when it could be found all around the Florida peninsula, in the Caribbean, and down to Brazil, according to the Commission's report.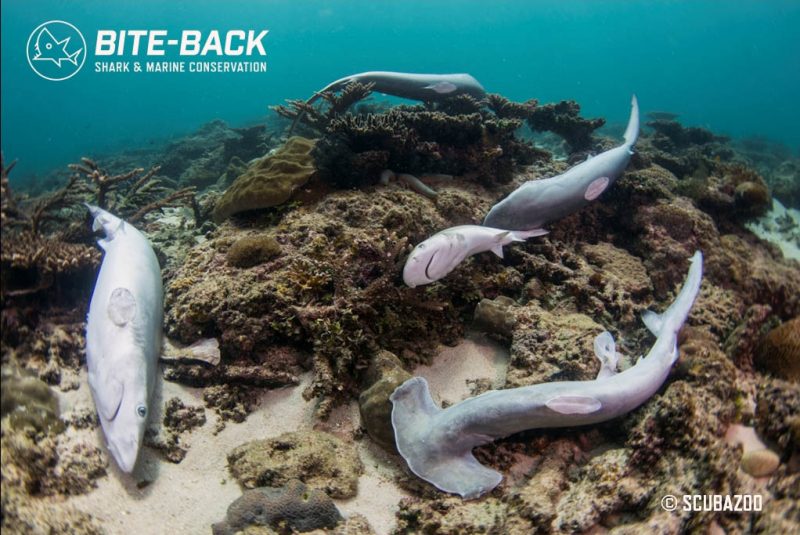 2. Shark Fin Traders in the UK Cut Off
A loophole that before Brexit allowed shark fin traders to operate with impunity in the UK will be closed. The new law will require all imported and exported fins to remain attached to the shark's body and be traded as a whole commodity. The anticipated government announcement will effectively end the UK's long and prominent participation in the global shark fin trade. Complying with EU legislation, the UK had allowed anyone to carry up to 20kg of dried shark fins into and across European borders as part of their personal import allowance which was long exploited by traders. The 20kg individual import under EU law is worth around £3600 and makes more than 700 bowls of shark fin soup. For years the UK has exported around 25 tons of shark fins – about £90 million worth – to Spain for processing and export, primarily to Asia. It is hoped other European countries will follow the UK's lead and enact tougher restrictions.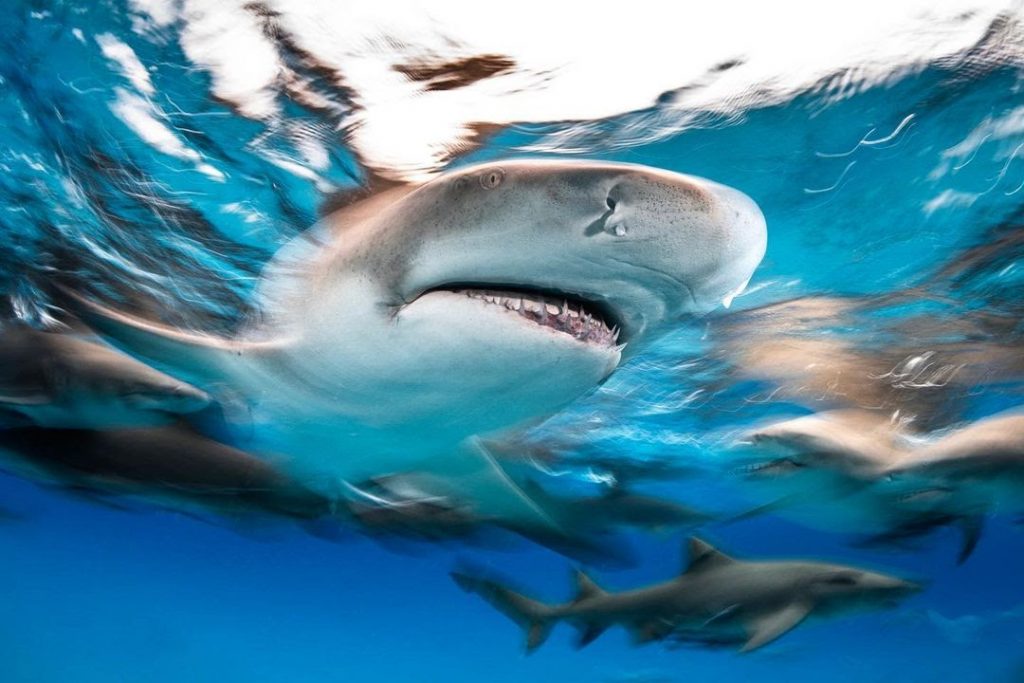 3. The United States Inches Closer to Federal Shark Protection
The U.S. Senate Commerce, Science, and Transportation Committee approved an amendment that would ban the sale of shark fins. A dozen states have laws banning the sale of shark fins, but details of these laws vary. A federal law would provide a unified umbrella, making it more difficult for the fin trade to flourish. The committee action incorporates S. 1106, the "Shark Fin Sales Elimination Act," as an amendment to S. 1260, the "Endless Frontier Act," a $100 billion bipartisan proposal by Majority Leader Chuck Schumer, for which a final committee vote is forthcoming. The U.S. already banned shark finning aboard vessels, but a new law is needed because there is no federal ban on the removal or sale of shark fins once they are brought ashore, making it difficult to determine whether fins are lawfully removed. Once it passes out of Committee, the bill would require passage by the full Senate, the full House, and signature by President Biden.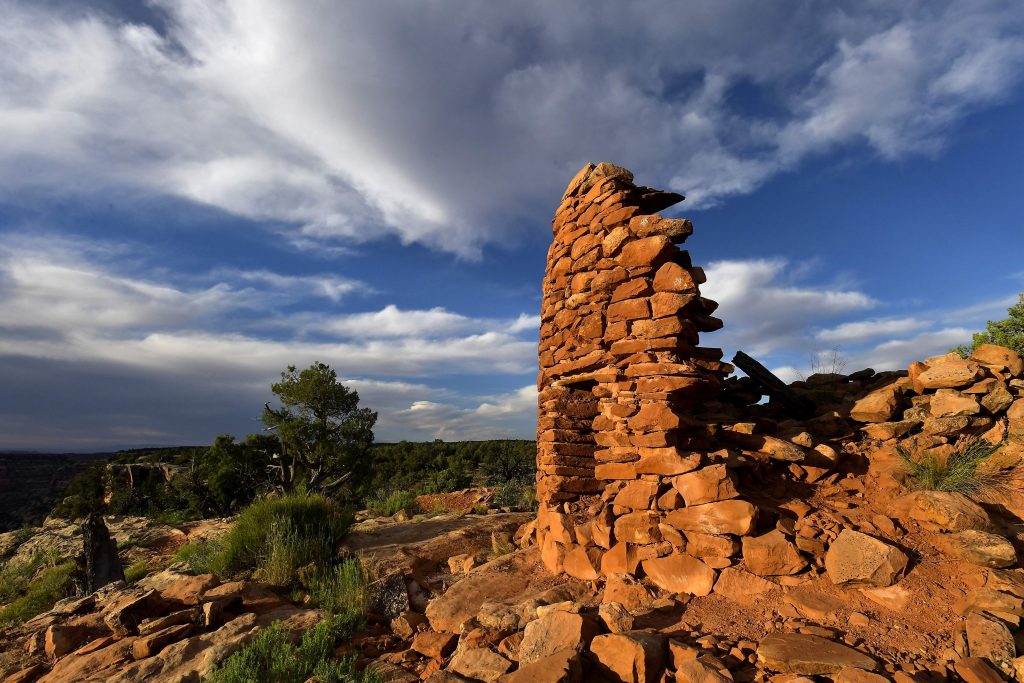 4. Biden Administration Announces 30×30 Conservation Goal with Broad Conservation Principles
The Biden Administration just launched a set of broad principles aimed at conserving 30 percent of U.S. waters and land by 2030. "America the Beautiful" outlines steps the U.S. could take to safeguard key land and ocean areas to restore biodiversity, tackle climate change, and increase accessibility to natural spaces for all Americans. Included in the plan is an increase in protected areas through several efforts, including creating new parks in nature-deprived communities, supporting tribally led management projects, and boosting programs that fund conservation efforts on private land. It is expected the National Marine Sanctuary System and the National Estuarine Research Reserve program will be expanded as part of this effort. The "30×30" initiative is the first national conservation goal set by the U.S. and puts it on par with more than 50 nations with similar pledges.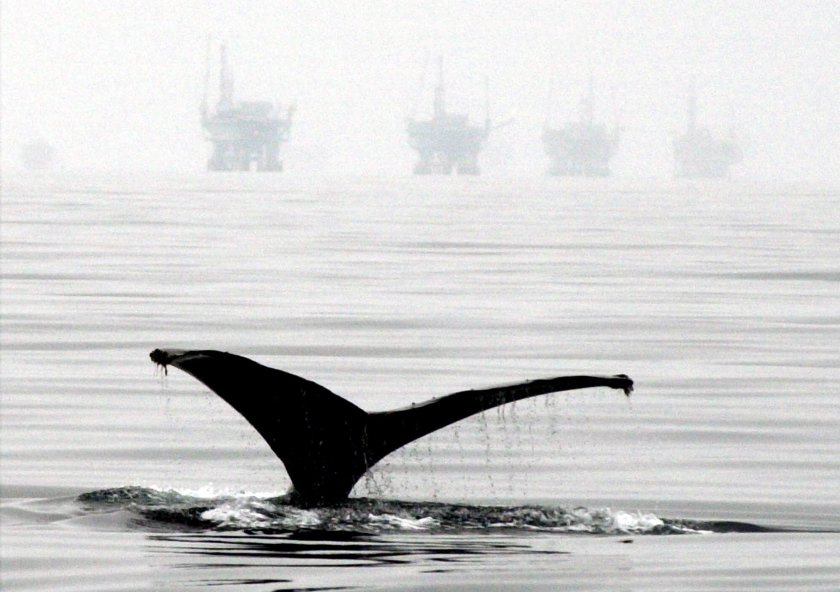 5. Ocean Protection Bill Would Permanently Ban New Offshore Drilling in Southern California
Although offshore drilling in California has stalled since the 1980s, there are still 23 oil and gas drilling platforms in federal waters off California. New leases could be added by any future presidential administration through executive order if not permanently banned. Under a bill introduced by Rep. Mike Levin, new oil and gas leases off the Southern California coastline would be permanently banned, prohibiting new leasing for oil or gas exploration, development, or production from San Diego through San Luis Obispo County. Levin's bill is one of several that aim to codify coastal drilling bans into law, shift energy production away from fossil fuel extraction, and protect coastal areas against potential disasters. The House Natural Resources Committee will hold a hearing on the bill and other related offshore drilling legislation throughout the country this week.
6. Researchers Identify Key Ocean Areas for Seabird Conservation
In a new study published in the journal Science Advances shares information from tracking 39 species of albatrosses and large petrels to investigate how seabirds use ocean habitats throughout their life cycles. The team also produced the first global estimates of how important various areas of the planet are to these species' survival. The authors found that the high seas—or areas beyond the jurisdiction of any country—are important to the survival of every species of albatross and large petrel, regardless of its country of origin. All the species included in the study spent time traversing or foraging in high seas habitats each year. The researchers also identified specific high seas areas, such as the north-central Atlantic Ocean and the Southern Ocean south of Tasmania, as hotspots where large numbers of species spend significant amounts of time.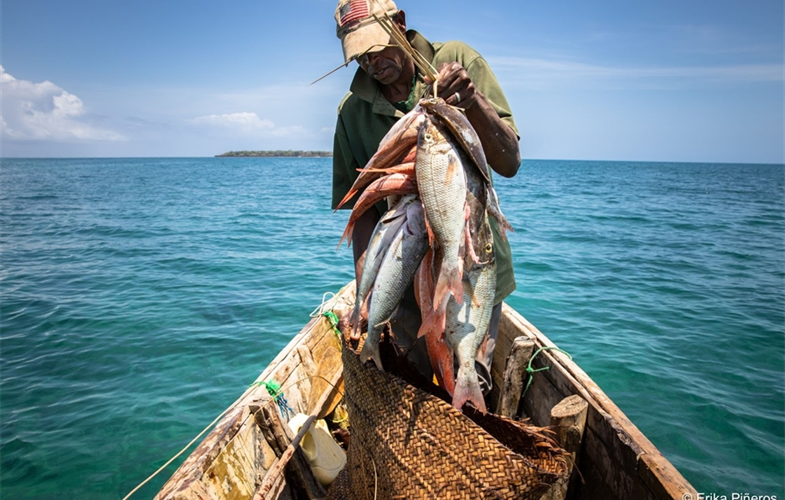 7. Breakthrough Study Shows No-take Marine Reserves Benefit Overfished Reefs
A powerful, long-term study from the Wildlife Conservation Society adds scientific backing for global calls for conserving 30 percent of the world's ocean. The studied no-take marine protected areas increased growth of fish populations by 42 percent, achieving the benefits of stable and high production of fish populations for fishers, while protecting threatened ecosystems. The study recorded fish catches for 24 years across a dozen fish landing sites within two counties in Kenya which allowed scientists to evaluate the long-term impacts of two different fisheries management methods. While one county utilized a no-take MPA covering 30 percent of the fishery, the other focused on gear restrictions and prohibited the use of small-mesh nets. Per-person daily catches rose 25 times faster near the no-take MPA than in fished areas with gear restrictions, showing no-take MPAs were more effective at sustaining fish stocks than restricting destructive gear.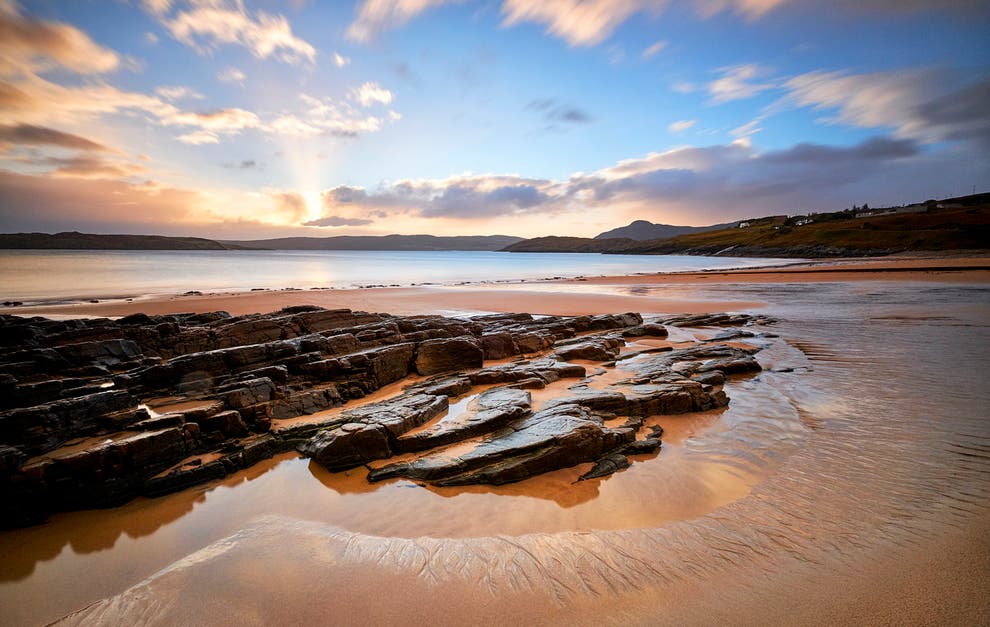 8. Campaigners Call for Ocean Rewilding to Fight Climate Crisis
Rewilding our oceans will be as important as reforestation in achieving net-zero emissions by 2050, marine conservation campaigners have said in a new report. Britain's coastal waters store millions of tons more carbon than its forests, according to statistics analyzed by the Marine Conservation Society (MCS) and Rewilding Britain. About 205 million tons of carbon are held in the seas, compared with the 155 million tons locked in the UK's forests. The two groups have called for the government to set "specific and ambitious" marine recovery targets in the UK's next contribution to the Paris climate agreement, in 2025. By 2019, 21.8 million hectares of UK waters — about a quarter of the total — had some degree of environmental protection, according to the Office.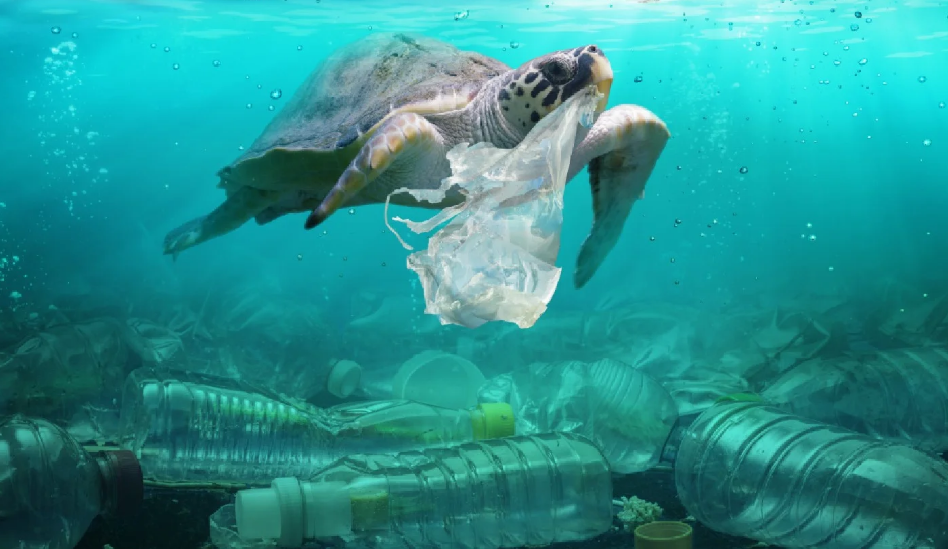 9. New Low-Cost Solutions Could Save Sea Turtles From a Climate Change-Induced Sex Crisis
Due to rising temperatures caused by global warming, sea turtle populations are skewing female, which could put their long-term survival at risk. According to NOAA, sea turtle eggs that incubate below 81.86 Fahrenheit – around 28 Celsius degrees – typically hatch into males, while incubation temperatures above 87.8 Fahrenheit – 31 Celsius degrees – tend to produce females. Since male turtles can mate with multiple females, more females could actually increase the population's reproductive potential, but questions arise over how much female bias is too much. In addition to more widely used techniques such as shading and irrigation, the splitting of turtle nests, which has not been tried before, could even out the sex ratio of turtle hatchlings. Scientists also argue that sea turtle conservation efforts aimed at resiliency must address threats beyond climate change, including ocean pollution, unsustainable fishing, and the illegal wildlife trade.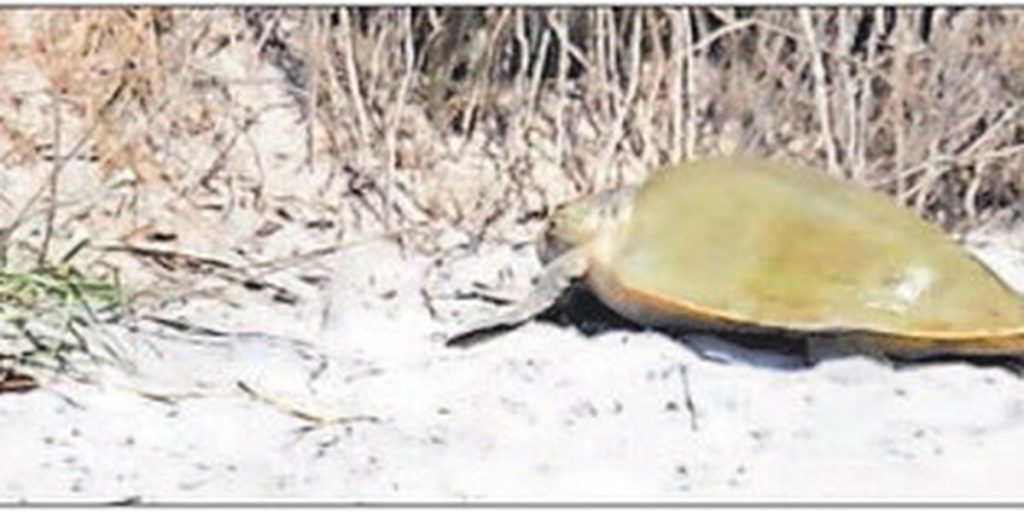 10. Rare Kemp's Ridley Sea Turtle Nest Seen in Florida
An endangered and "critically imperiled" Kemp's ridley sea turtle was discovered nesting in daylight in Manasota Key, Florida. Kemp's ridley is the smallest of sea turtle species, growing to an average length of 2 to 2.5 feet with adults weighing between 85 and 100 pounds. The females generally lay two to three egg clutches per season with an average of 100 eggs per nest and an incubation period of 45 to 58 days. They are primarily found in the Gulf of Mexico, but juveniles are also found in the Atlantic Ocean as far north as Nova Scotia and in the eastern North Atlantic. Once abundant, the population crashed in the mid-20th century to a low of only several hundred females nesting in the 1980s. Despite intensive conservation efforts, bycatch in commercial and recreational fishing gear continues to be their biggest threat.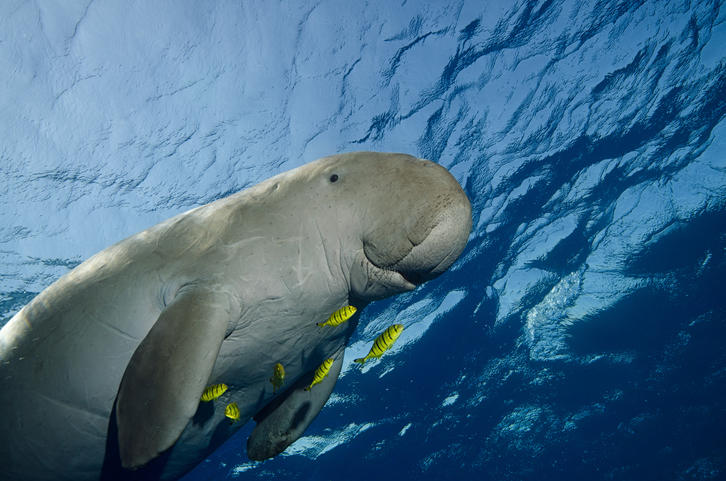 11. Australian Scientists Develop Grid-System Drone Technique to Survey Dugongs
A team of Australian scientists used small drones as part of a novel survey method that could make marine conservation more accessible, affordable, and reliable. Scientists at Murdoch University's Harry Butler Institute launched small multirotor drones from a boat off the Pilbara in Western Australia to record and categorize marine sightings of dugongs during three field seasons over two years. The drones were flown in small grids, rather than a typical horizontal flight path. This technique helped scientists overcome the usual constraints of using small drones for marine surveys, such as short flight endurance and aviation regulation. The new method aims to provide practical implications for tracking a range of marine and terrestrial species in various environments. It has the potential to help various methods including "community-based local-scale surveys to long-term repeated/intensive surveys, and impact assessments and environmental monitoring studies" according to the scientists.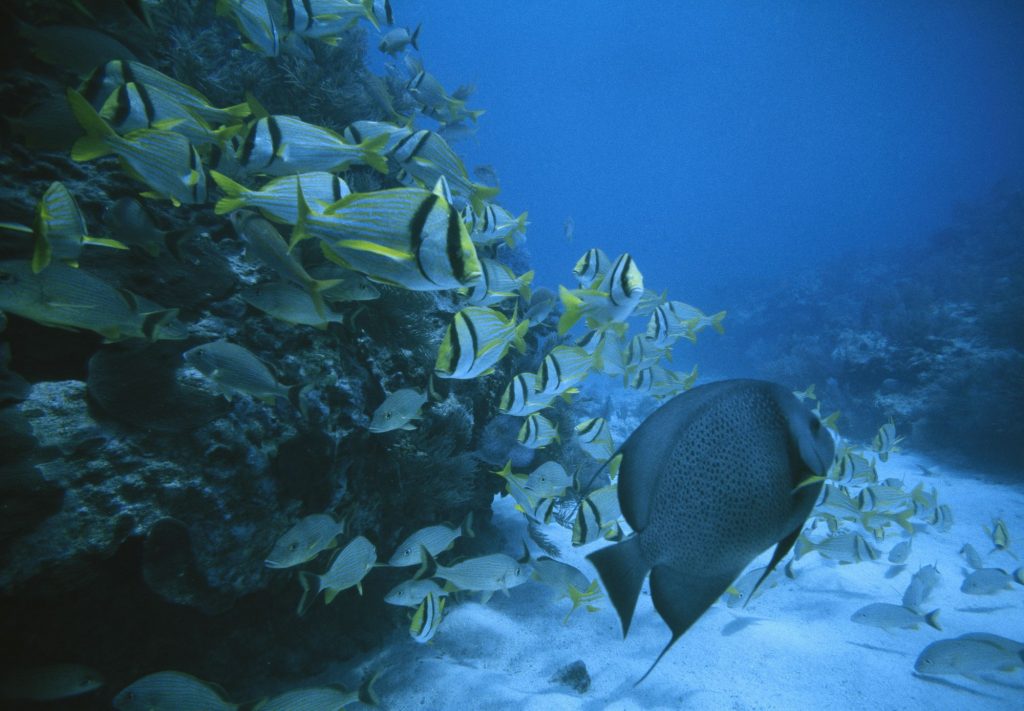 12. Study on Balancing Sustainable Livelihoods and Conservation in the Marine Environment
Marine protected areas are a widely used tool for marine conservation and fisheries management. Fishermen, however, sometimes resist the establishment or expansion of MPAs, because they fear a reduction in their livelihood and decreased access to fisheries. The establishment of MPAs may result in conflicts between fishers and state agencies as well as fishers and the tourism sector. The chapter examines a qualitative analysis of the extent to which marine conservation impacts the livelihoods of those involved with the fisheries sector using extended interviews with 26 stakeholders including fishermen, divers, and dive centers. MPAs are more likely to meet their biological and social goals if human dimensions are integrated into the MPA design and evaluation process. Recommendations that increase communication channels between authorities and key stakeholders and the incorporation of higher education institutions in mediating these channels through applied research are discussed.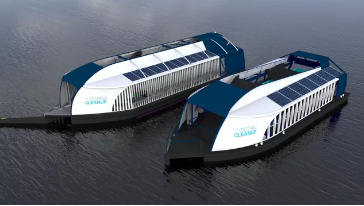 13. Improved River Interceptor More Efficiently Removing Plastic, Preventing Trash From Reaching Ocean
A third-generation Ocean Cleanup Interceptor that catches river debris before it makes its way to the ocean was recently announced. First introduced in 2019, the Interceptors are moored to riverbeds and use currents to snag debris floating on the surface which is then directed onto a conveyor belt that shuttles it into six onboard dumpsters. The new version can remove larger debris more efficiently and at a lower cost, as it contains a one-meter wider conveyor belt than previous versions for larger debris. Interceptors are currently located in Indonesia, Malaysia, and the Dominican Republic. The group and its partner, Konecranes, will build and deploy ten more Interceptors for river locations throughout the world and an ocean version that will deploy to the Great Pacific Garbage Patch for further testing this summer.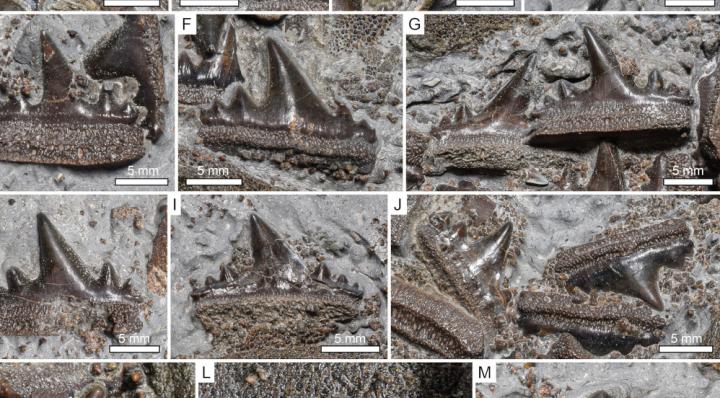 14. Ancient Shark Fossil Discovered in England has Potential to Aid Understanding of Extinct and Modern Sharks
A new rare fossil shark skeleton that was found 20 years ago in the Kimmeridge Clay Formation on the southern coast of England and now held in the Etches Collection may help scientific understanding of the diversity of extinct sharks and the evolution of the poorly understood hybodontiform sharks. The new shark fossil was assigned to a previously unknown genus and species of hybodontiform sharks named Durnonovariaodus maiseyi. The new species differs from all other previously described hybodontiform sharks, including those that are characterized by having similarly shaped teeth. Hybodontiform sharks are one of the most species-rich groups of extinct sharks and represent the closest relatives to modern sharks. They first appeared during the latest Devonian, about 361 million years ago, and went extinct together with dinosaurs at the end of the Cretaceous, about 66 million years ago.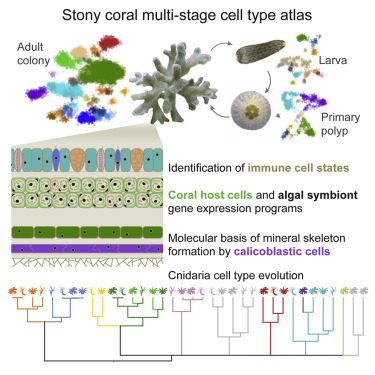 15. Researchers Create Critical New Resource to Boost Coral Reef Conservation Efforts
Researchers at the University of Haifa, built the first atlas of all the different types of cells in Stylophora pistillata, a reef-building stony coral native to the Indo-Pacific oceans. Published in the journal Cell, the study is the first to detect the presence of specialized immune cells in corals. The findings provide new insights into the molecular biology and evolution of corals and will aid present and future conservation efforts to protect coral reef ecosystems threatened by rising temperatures and ocean acidification. The map reveals that Stylophora pistillata has 40 different cell types over the three main stages in their life cycle. The researchers found molecular mechanisms responsible for vital biological processes such as the formation of the coral's skeleton, which serves as the habitat for a large number of marine species.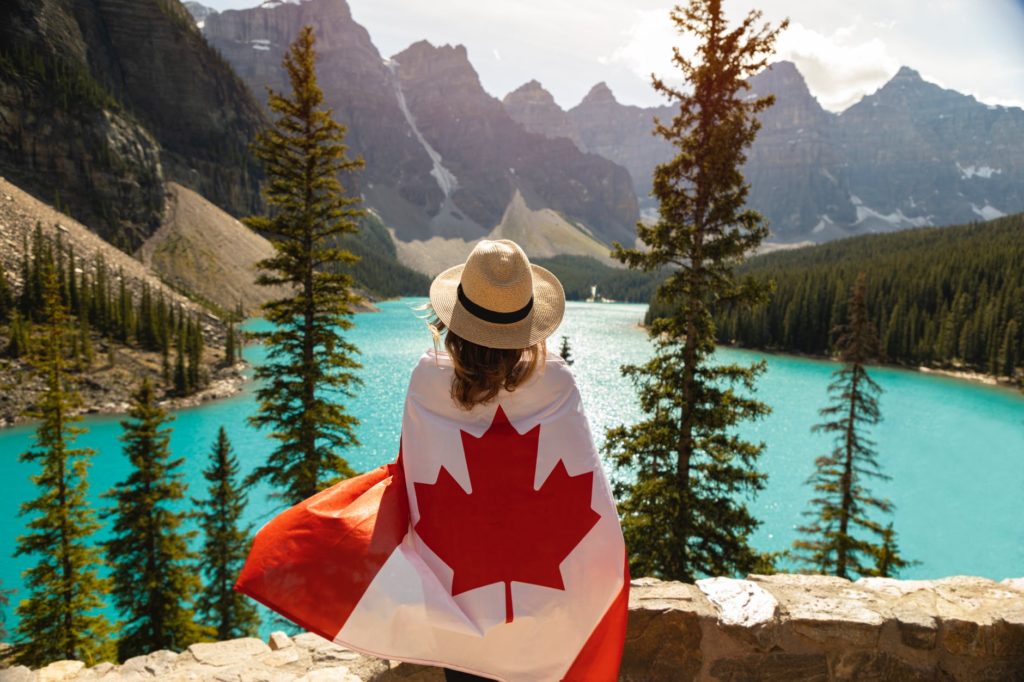 16. Canada Takes First Step Toward Regulatory Action to Address Plastic Pollution
This week, Canada decided to list "plastic manufactured items" on Schedule 1 under the Canadian Environmental Protection Act (CEPA) and urge the federal government to move quickly to finalize a meaningful ban on non-essential single-use plastics by the end of 2021. The action gives the federal government the authority to regulate plastic products to keep them out of incinerators, landfills, and the environment. The listing will impose a national ban on single-use plastic items, such as checkout bags, take-out containers, straws, stirrers, cutlery, and six-pack rings. This is a critical step toward Canada's plan to address the growing plastic pollution crisis, creating regulations that would reduce unnecessary plastic use, and support a non-toxic, low-carbon circular economy.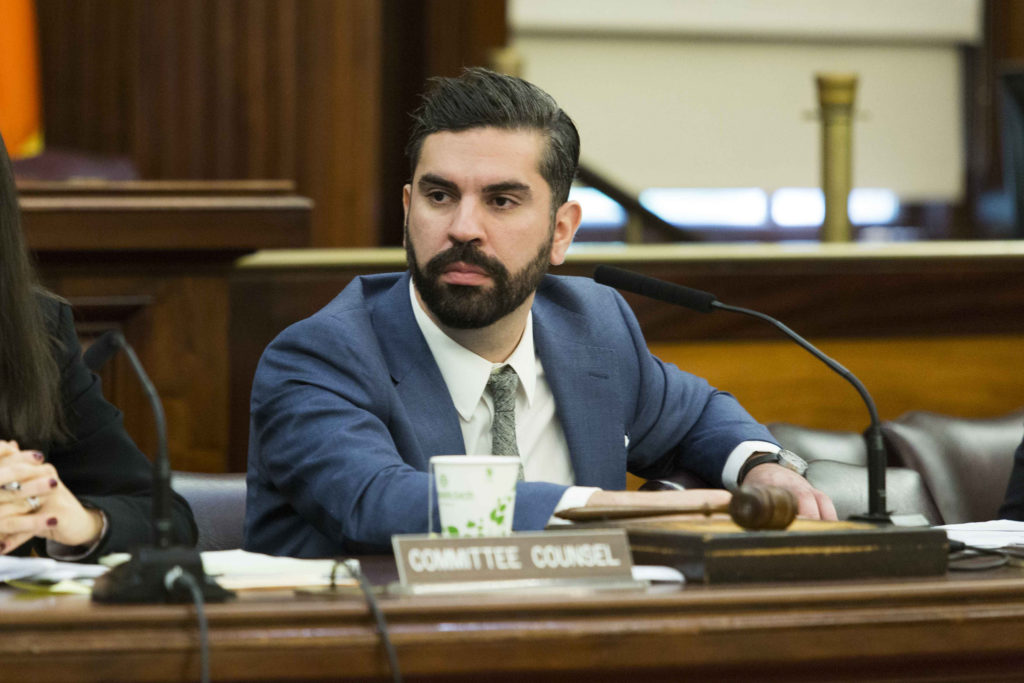 17. New York City Lawmakers Pass Ban on Plastic Stirrers, Would Make Plastic Straws Available by Request
New York City lawmakers passed a bill banning single-use plastic stirrers and requiring restaurants to only provide single-use plastic straws upon customer request, although customers will not be required to provide a reason for requesting a straw. The bill now heads to Mayor Bill de Blasio's desk for signing consideration. The bill's passage "is an important step in reducing New York City's use of unnecessary single-use plastic that too often ends up in our environment," said Oceana's New York field representative. The ban on plastic stirrers and straws in New York City would help curb plastic that pollutes waterways and oceans. If more bans on these and similar products being produced are not enacted, the plastic crisis will continue to worsen.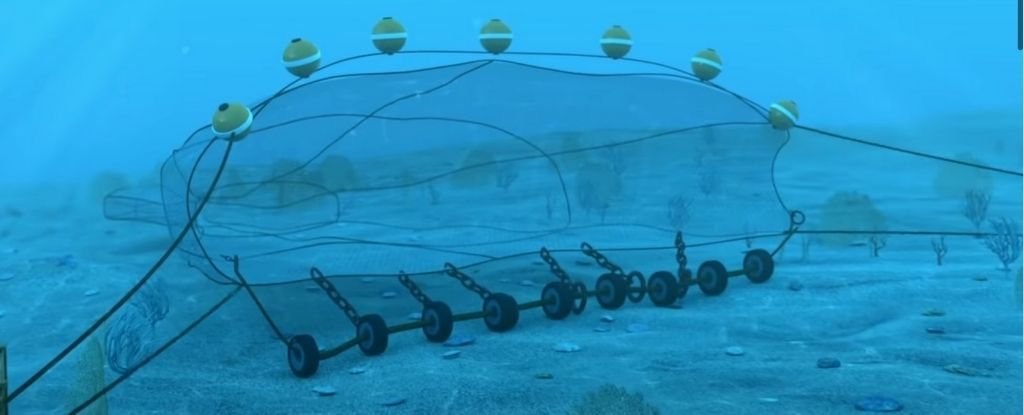 18. Benefits Quickly Outweigh Costs of Banning Bottom Trawling From Marine Protected Areas
A socioeconomic analysis commissioned by Seas At Risk and carried out by the New Economics Foundation revealed a ban on bottom-contacting gear (bottom trawling and bottom dredging) in Marine Protected Areas would yield net benefits as soon as four years after the ban comes into force.  The study highlights that, after 13 years of such a ban, there would be €3.41 returned for every €1 spent, with a cumulative net gain equivalent to €8.4 billion over a 20-year period. Key commercial benefits would include the creation of new leisure activities and increased size and quantity of fish for low-impact fishers. More crucially, a healthy sea and resilient ecosystems would bring many positive community impacts in climate regulation, clean water, carbon sequestration, and protection against extreme natural events.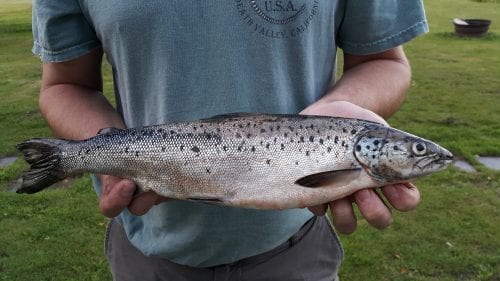 19. Some Like It Hot, but Not Salmon
Atlantic salmon are an important species of fish both for their ecological and commercial values. A recent study identifies the impact of rising water temperatures (5.6 °C) on the egg incubation and early developmental stages of Atlantic salmon. Most Atlantic Salmon developing in cold waters had thick or deep body shapes with large pectoral fins and normally developed dorsal fins, while those developing in warmer waters had slimmer body shapes and smaller pectoral fins though the dorsal fin remained similar. Salmon are adapted to swim upstream against currents, so changes to their morphology may very well impact their swimming ability. If their capacity to swim upstream and reproduce is detrimentally affected by rising water temperatures as a result of climate change, it could have serious repercussions for annual recruitment of Atlantic salmon.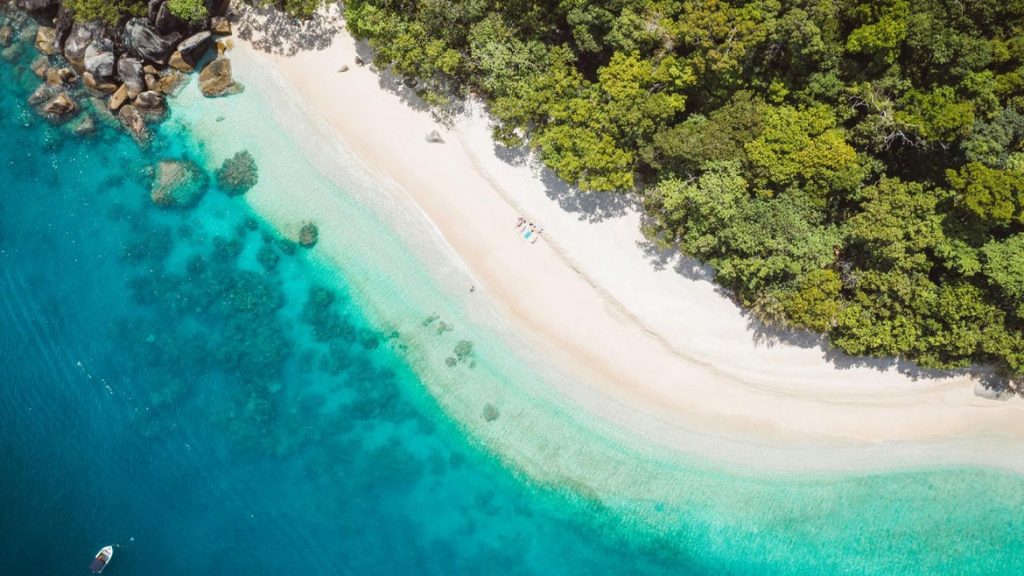 20. Australia Will Invest $100 Million to Save Its Oceans
Australia will invest an additional $100 million toward ocean conservation to protect ecosystems that contain seagrass and mangroves, which live and grow along its shorelines. As the world's only island continent, about 85 percent of the Australian population lives within 30 miles of the coast. "The climate and the planet's oceans are inextricably linked. This investment is a major contribution to domestic and international efforts to build healthier oceans and combat climate change," said Australian Prime Minister Scott Morrison in a statement last week. The investment will focus on what Morrison calls "blue carbon" ecosystems that play a key role in drawing carbon out of the atmosphere. A portion of the funds will also support Australian Marine Parks and expand the Indigenous Protected Areas.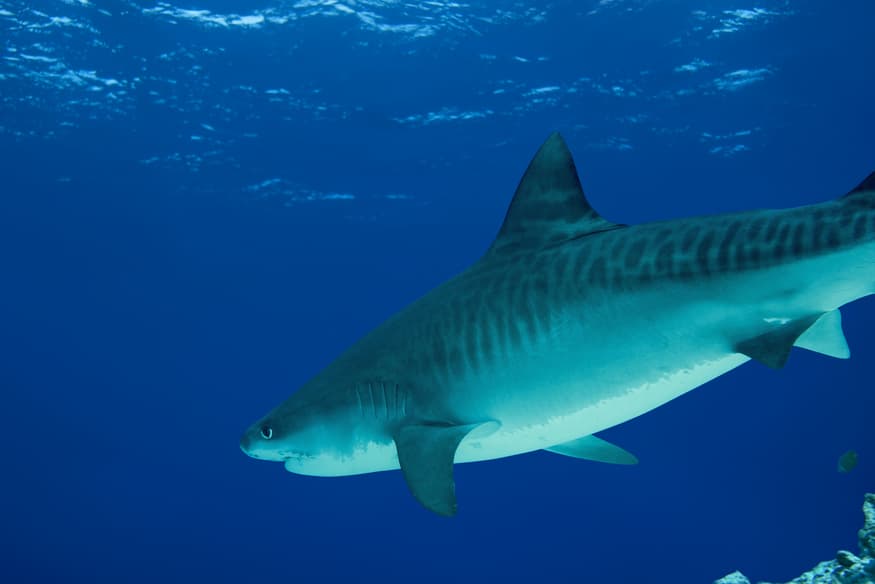 21. Squalene Market to Grow, Rising Demand from Food, Pharmaceuticals, and Cosmetics to Blame
The global squalene market is expected to grow at a compound annual growth rate of 10.7 percent and be valued at $271.5 million by 2024 due to increasing demands from the health food, pharmaceutical, and cosmetics industries. Squalene is found mostly in shark liver oil and vegetable, rice, and wheat germ oils. Squalene reportedly offers health benefits such as white blood-cell regeneration, improved immune system, and antioxidant properties, thus propelling market growth in recent years. It can be found in many health supplements, personal care and cosmetic products, and medicines used for treatment of cancer and cardiovascular diseases. Various bans and limitations on shark oils around the world will also contribute to the value of the market as it becomes more difficult to obtain.