Ocean Week in Review – July 16th, 2021: Seahorses at Risk for Global Extinction: Cambridge Reports, Scientists Create Genetic Library for Mega-Fauna in Pacific Ocean, EU Lawmakers Demand Brussels Break Protection Deadlock Over Southern Ocean Status, and more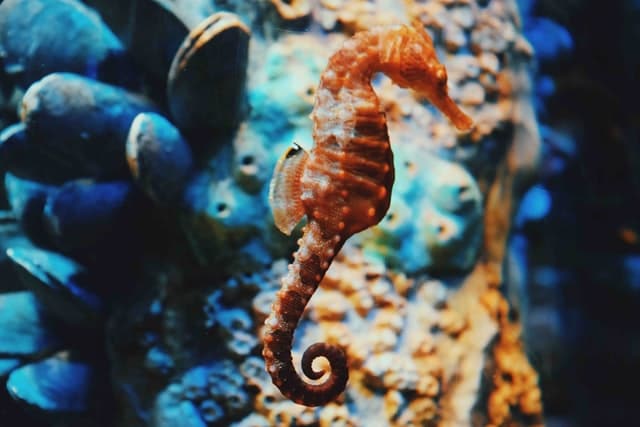 1. Seahorses at Risk for Global Extinction: Cambridge Reports
New research looks at the conservation status of seahorses, pipefishes, and seadragons, finding that as many as 38% of the animals could be threatened. In this first global assessment of extinction risk for 300 species of syngnathiform fishes, at least 6% are threatened, but data suggest a mid-point estimate of 7.9%, and an upper bound of 38%. Most of the threatened species are seahorses or freshwater pipefishes. Two species are Near Threatened. Nearly one-third of syngnathiformes are Data Deficient and could potentially be threatened, requiring further field research and evaluation. The primary threats to these animals are overexploitation, usually by non-selective fisheries, and habitat loss and degradation. Species are most threatened in East and Southeast Asia and South African estuaries. To conserve syngnathids, researchers recommend limiting fisheries' non-selective extraction, as well as protecting and rehabilitating habitats, which will benefit other aquatic species.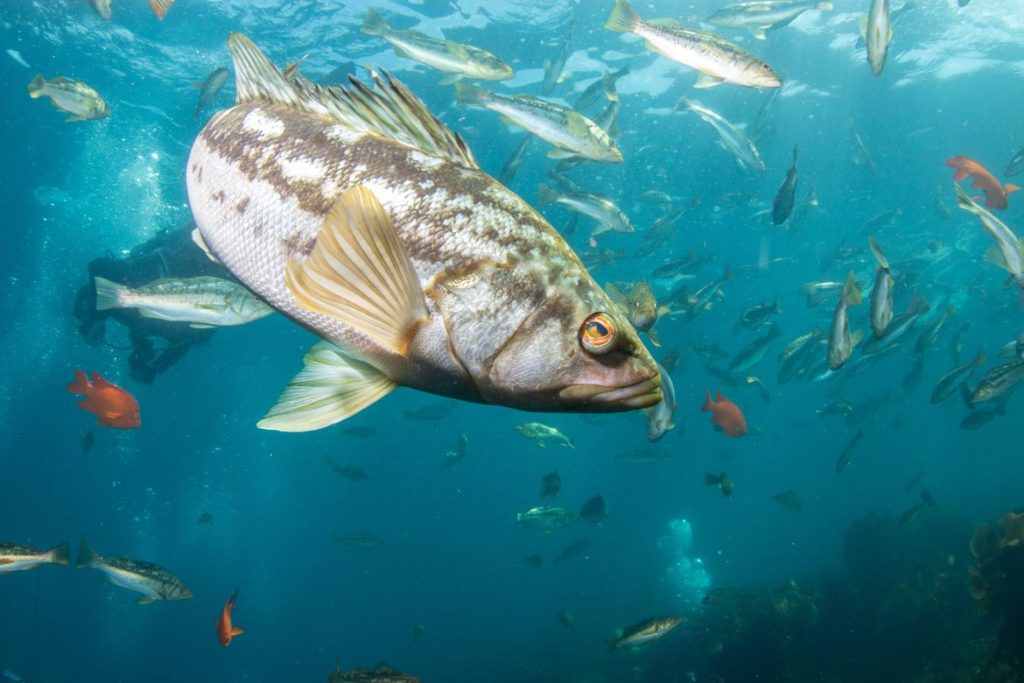 2. Scientists Create Genetic Library for Mega-Fauna in Pacific Ocean
Scientists have created a library of DNA "barcodes" that identify 605 species in the California Current, including 275 that had not previously been cataloged. The database covers about 70% of all animals that live there, including 99.9% of monitored species that are important to conservation and fisheries. The resource uses environmental DNA, or eDNA, genetic material that organisms shed into their environment. Researchers collect a sample of ocean water and find out what species are around by the DNA they leave behind. To date, species have mostly been detected manually and researchers must identify species by their physical characteristics. That labor-intensive process can limit research and delay action that might be needed to protect marine ecosystems and fisheries. With eDNA and a robust genetic library, researchers can identify species with scoops of water that can be analyzed in a couple of weeks.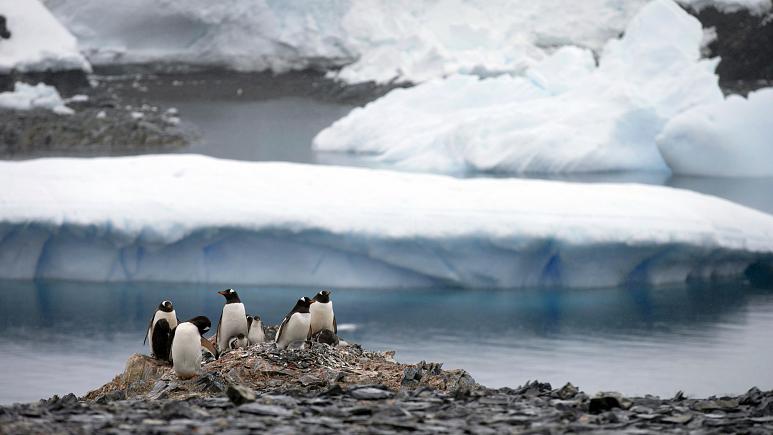 3. EU Lawmakers Demand Brussels Break Protection Deadlock Over Southern Ocean Status
European lawmakers have urged Brussels to step up efforts to break the international deadlock over plans to protect large swathes of the Southern Ocean through creating two marine protected areas (MPAs). The two MPAs would protect more than 3 million km² of ocean in Antarctica, thus creating one of the largest MPAs in history. The resolution asks the Commission to engage countries opposing an agreement using its diplomatic leverage to help broker agreements. "We need a step-change in Antarctic diplomacy if we are to ensure this unique ecosystem survives for future generations," Will McCallum added. Antarctica and the Southern Ocean surrounding it contain approximately 90% of the world's ice and around 70% of the planet's freshwater. But its ice is melting at a rapid rate, which is impacting its ecosystem as well as weather patterns worldwide.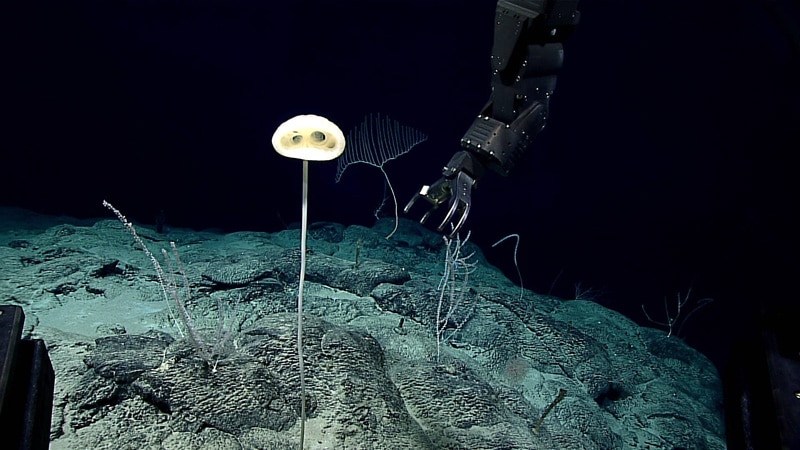 4. New Sponge Species Resembling E.T. Discovered in Pacific
A marine creature that resembles the alien E.T. has been found growing in a prehistoric area of eastern Pacific seafloor rock, 850 miles southwest of Hawaii. The "E.T. sponge" has been classified as a new species and genus, the National Oceanic and Atmospheric Administration (NOAA) said. The creature was found in "an extraordinary seascape" 7,875 feet down, where strange-looking creatures appeared to be growing from the rocky seafloor. Glass sponges are animals that typically attach themselves to hard surfaces, where they feast on small bacteria and plankton. The newly identified sponge has a body with two large holes reminiscent of the large eyes of the alien from the beloved movie, 'E.T.: The Extra-Terrestrial,' NOAA said. The first reported sighting of the glass sponge was in 2016.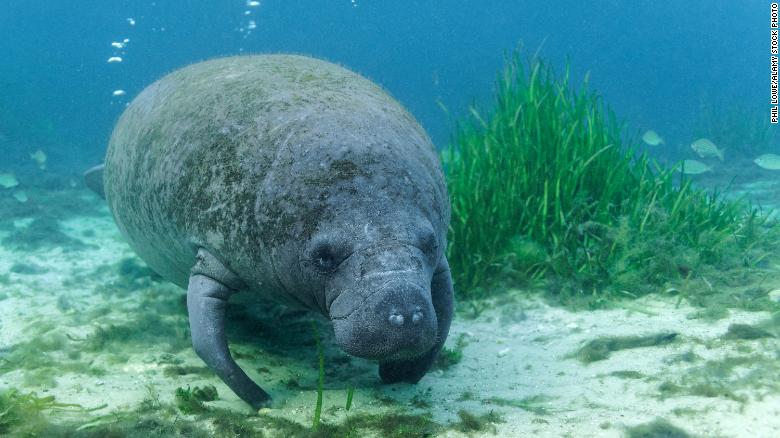 5. More Florida Manatees Dead in 2021 than Any Other Year
At least 841 manatees have died this year, surpassing the previous record of 830 total deaths in 2013, the Florida Fish and Wildlife Conservation Commission (FWC) has reported. The increase is more than twice the number recorded in the same period in 2020 (637 total died last year), according to the FWC. The record die-off constituted an unusual mortality event. This year's die-off was primarily due to starvation, with a spike in boat strike deaths in the summer. Most of the deaths occurred in the Indian River Lagoon, a winter home for manatees in the state that links to the Atlantic Ocean. The estuary is now a polluted system where nearly 60% of seagrasses, the primary food source of manatees, have died. There are around 7,500 manatees in Florida. If they continue to die in such high numbers, they could reach near-extinction levels.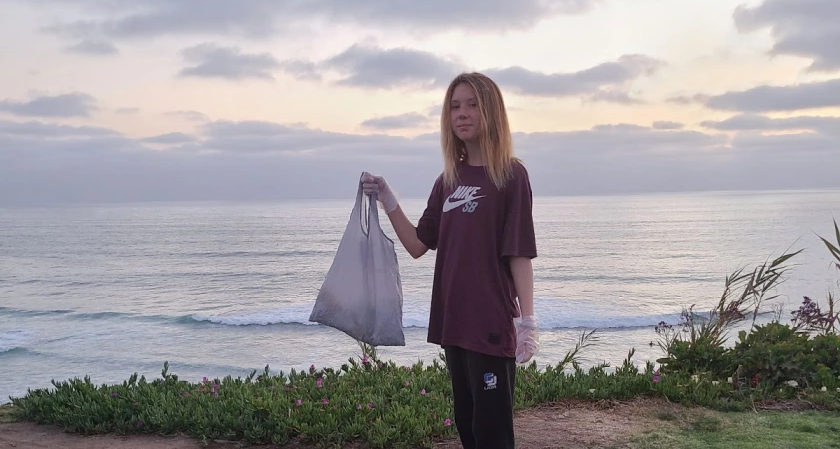 6. Cash for Trash Project Encourages Ocean Conservation
Learning about environmental issues in school over the last few years inspired Charlotte Sach to start a program that incentivizes locals to gather bags of refuse The Cash for Trash program partners with local businesses to offer 10% discounts to customers who collect litter. The goal is to promote ocean conservation and cut down on the flow of plastics and other garbage into the ocean. "I think that global climate change is today's biggest issue," Charlotte said. "We need to make a dramatic change in a short period of time. Cash for Trash allows us to make the first weary step forward into uncertainty." Charlotte said she visited local businesses in Del Mar, California pitching her idea, and got three of them so far to sign on. Her goal now is to get as many people as possible to take part.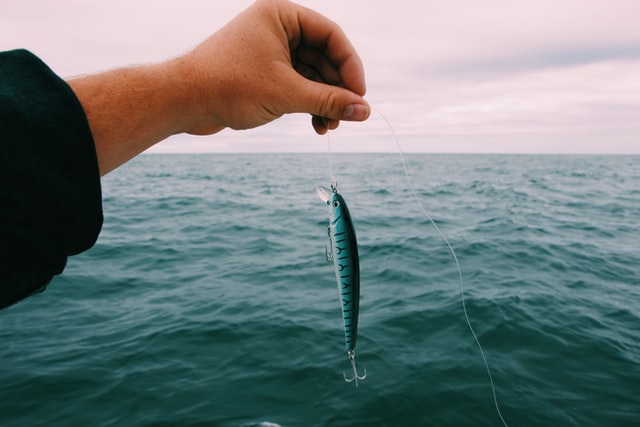 7. Marine Stewardship Council on the Hook Over Seafood Standard
The Marine Stewardship Council (MSC) has been urged to commission a review of its standard after campaigners questioned its rigor. The On the Hook campaign group claims in a letter that the MSC has set the bar for sustainability too low to effectively fulfil its role in certifying seafood products. The group is calling for a "full, external, independent, and forensic review" of the MSC standard to address growing international concerns and to restore commercial and consumer confidence. The letter states, "Over the years, MSC has attracted growing criticism, as well as several formal objections, for its certification of destructive fisheries, including deep-sea bottom-trawling fisheries, fisheries deliberately targeting marine mammals, and fisheries with high levels of bycatch." Charles Clover of Blue Marine Foundation said the frequency with which campaigners have engaged MSC concerning certifications suggests there are fundamental underlying issues that need to be addressed.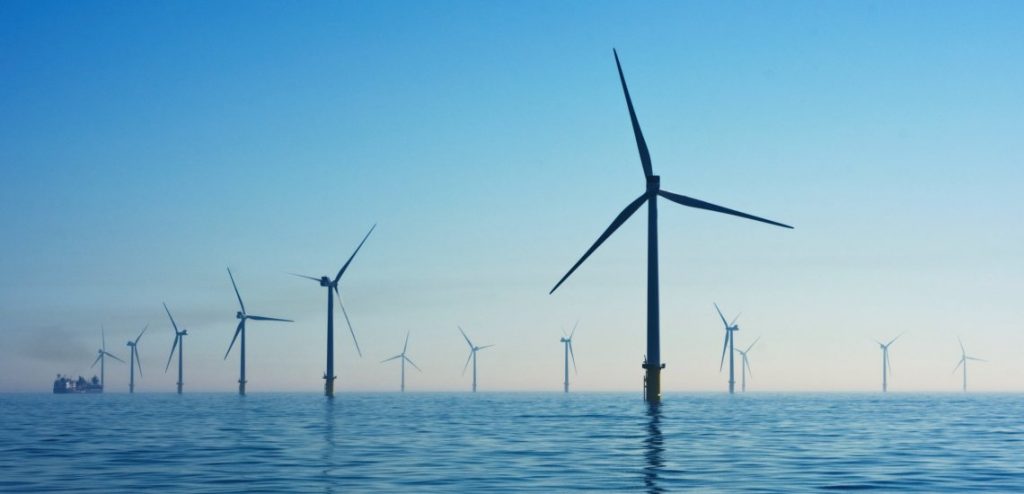 8. "BirdLife Europe" Issues Position on Renewable Energy at Sea
BirdLife Europe and Central Asia has published a position paper on the European Union (EU) Strategy on Offshore Renewable Energy. The position paper gives recommendations to EU policy makers to ensure that offshore renewable energy planning at the regional and national level is in line with key EU legislation and objectives to protect and restore nature. The EU Strategy on Offshore Renewable Energy plans for a 25-fold increase in offshore wind capacity by 2050 together with a significant deployment of wave, tidal, thermal, and other marine renewable energy. While BirdLife welcomes the transition towards renewable energy sources, the implementation of laws that protect marine biodiversity from this large-scale infrastructure must be ramped up. The large-scale deployment of offshore energy must be carried out with respect for marine life. Future planning of offshore wind energy development must include strategies to protect nature at sea.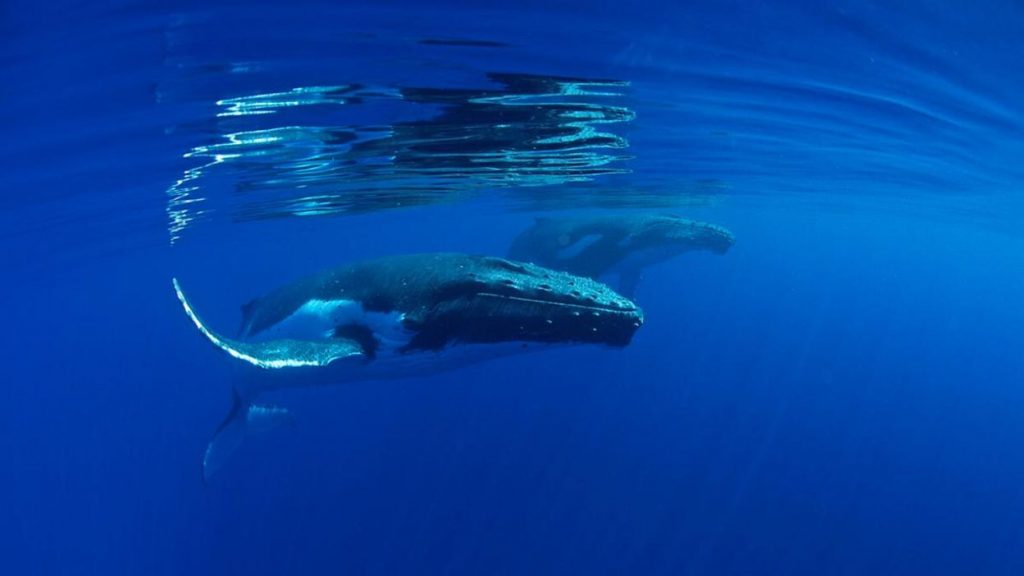 9. Deep-Sea Study Records Species Found Nowhere Else on Earth
The first-ever deep-sea survey of both ends of the Salas y Gómez and Nazca ridges has revealed unique and fragile species and spurred a call for the protection of deep-sea habitats. Using baited underwater camera systems, scientists targeted deep-sea communities at depths of 2,400 meters. They focused on seamounts located on two ridges that stretch 2,900 kilometers in the southeastern Pacific Ocean. Researchers recorded over 120 species along the seafloor. That makes these ridges one of the most ecologically important areas on the planet. Nearly half the species found live nowhere else on Earth, making the region a top priority for conservation globally. Many of the species found are particularly fragile, like slow-growing, long-lived corals and sponges. The remoteness of the region has protected it from many human impacts so far, but future climate change impacts in the region will be substantial.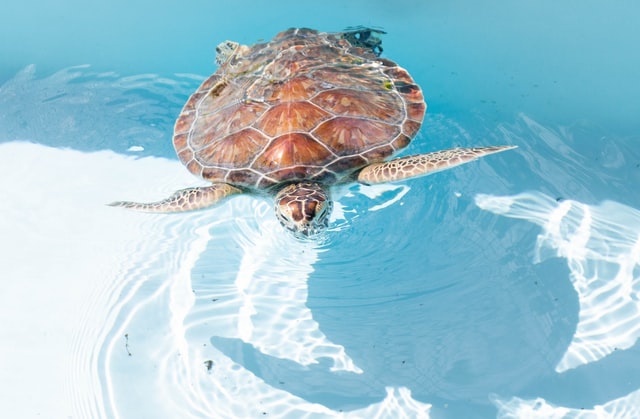 10. Smaller Turtles Are Nesting on Florida Beaches
A new University of Central Florida study indicates that smaller loggerhead and green sea turtles are nesting on Florida beaches than in the past. Central Florida's Atlantic coastline hosts about one-third of all green turtle nests in the state and is one of the most important nesting areas in the world for loggerheads. The researchers compared the shell lengths of nearly 10,000 nesting female loggerheads and more than 3,000 nesting female green turtles. The measurements were collected from 1982 to 2019. The researchers found that the average size of nesting loggerheads have decreased by nearly 1 inch and nesting green sea turtles by more than 1.5 inches since 1982. Reasons for the smaller size could include juvenile turtles having difficulty finding adequate food due to habitat degradation, or the smaller turtles may be new to the population, resulting from successful conservation efforts.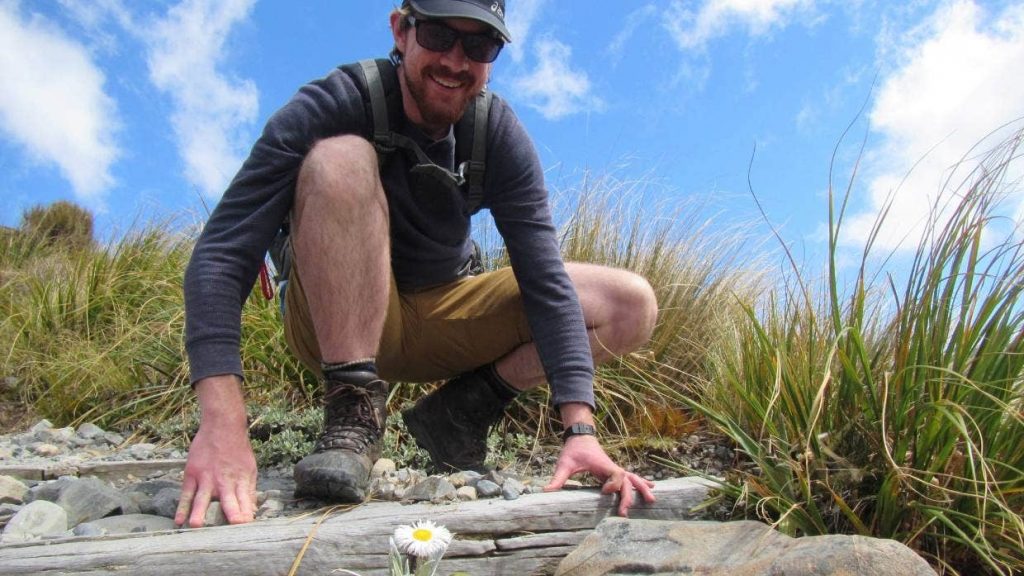 11. New Zealand Permit Delays Critical Conservation Research
Scientists in New Zealand are experiencing ballooning delays to get research and collection or Wildlife Act permits approved by the Department of Conservation (DOC). DOC figures show it received half as many applications in 2020 compared with 2018 but took more than three times as long to process them. Too often, expedition, degree, or research windows had closed by the time an application was answered, ocean conservation advocate Bronwen Golder said: "The independent research community is the key resource New Zealand has to establish baselines, increase knowledge on biodiversity and ecosystems, and monitor change over time. It is that effort that the current permissions system is undermining and suffocating." Golder called for an urgent revamp of the permit process or its removal from DOC's responsibility: "It is not an exaggeration to say that the future health of our native habitats and species depend on it."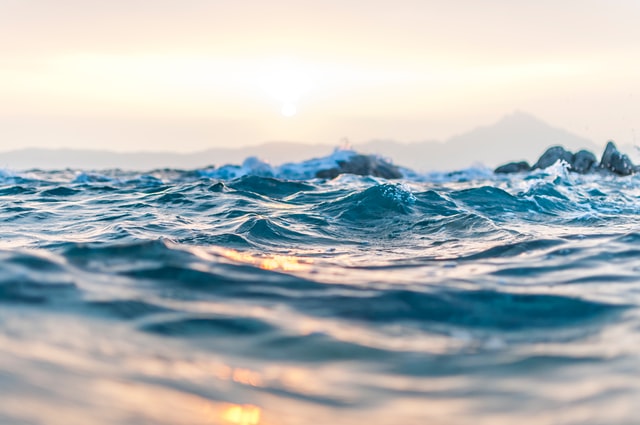 12. Journal Seeks Research on African Ocean Stewardship
Frontiers in Marine Science has issued a call for papers related to resources in the territorial waters or along coastlines of the African continent and its islands. Achieving global sustainability objectives depends on tangible actions to ensure more inclusive and equitable long-term marine resource management. These actions and their motivations are usefully framed by the concept of environmental stewardship, which describes the interplay between multiple actors, actions taken at different scales, and the overall capacity of the system to drive social-ecological outcomes. African coastal nations are challenging the narrative around ocean management by adopting more holistic approaches. However, reporting on positive outcomes from Africa is scarce. With this call for papers, the journal seeks to address the information gap regarding the successful adoption of stewardship principles in the marine environment that can contribute to successfully achieving goals in conservation and sustainable resource management around Africa.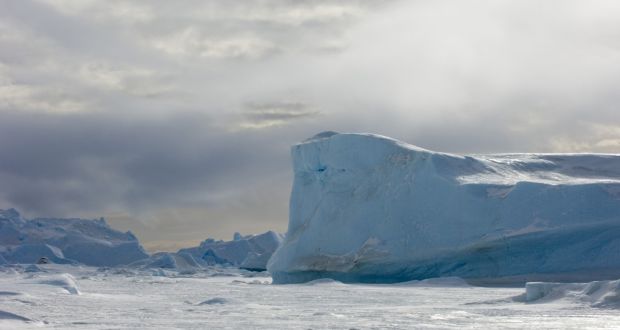 13. Efforts to Protect Parts of Antarctica Get Significant European Union Boost
International efforts to designate a vast part of eastern Antarctica and the Weddell Sea as a protected area will receive a major boost with the European Parliament backing a resolution. The action will mean the EU has reached an agreed position after months of consideration and will advocate for designating the two marine protected areas (MPAs) stretching over 3 million km² when world superpowers and signatory countries meet under the Commission on the Conservation of Antarctic Marine Living Resources (CCAMLR) in China in October. The MPAs would help to address the climate threat in Antarctica. There are oil reserves in Antarctica, while its seas are heavily fished for krill, used in cosmetics and to generate Omega-3 fish oils. Krill are a vital food source for whales, seals, ice fish, and penguins, and considered a "keystone" species that helps define the entire ecosystem of the southern ocean.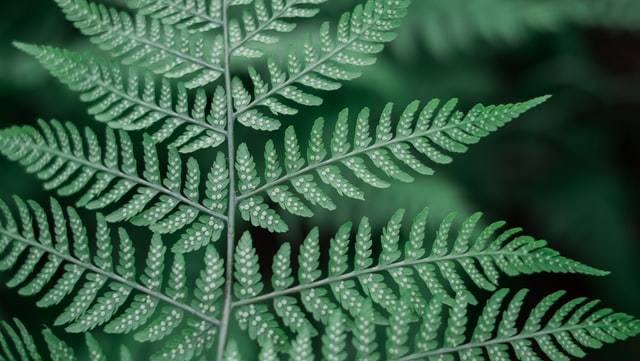 14. Husson University Launches Program in Conservation Law Enforcement
Husson University in Bangor, Maine is launching a new certificate program in conservation law enforcement. Courses in the program will cover wildlife and marine law, environmental conservation, and plant and animal ecology. The certificate will help open potential career paths like state game warden, national park ranger, US Forest Service Ranger, and other similar vocations to students. The program is ideal for those earning a Bachelor of Science degree in Criminal Justice or those already in law enforcement looking to expand their knowledge. "The credential gives students the knowledge employers are looking for in environmental law enforcement professionals," said Marie Hansen, dean of the College of Business and the New England School of Communications. "Taking the time to become knowledgeable about protecting natural ecosystems also shows employers that students are serious and committed to this career field."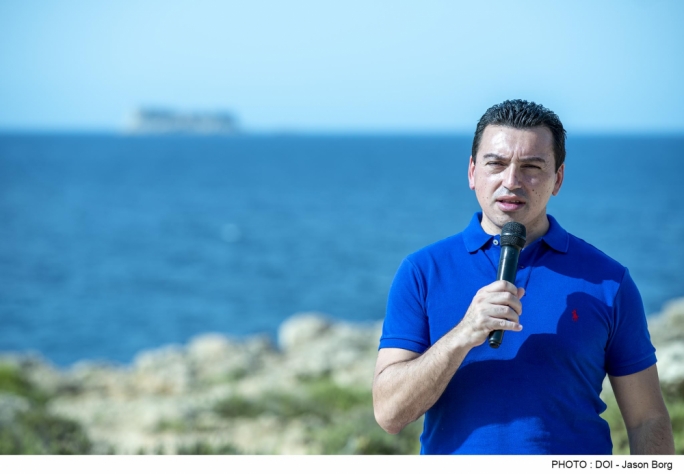 15. Malta Considers New MPA Conservation Objectives
Malta's Minister for the Environment, Climate Change and Planning announced conservation objectives and measures for Marine Protected Areas (MPAs) are being launched for public consultation. The minister explained that this document is an important milestone for the management of Malta's marine waters to conserve marine habitats and species. "The marine environment defines us as a nation. Approximately 15% of Malta's economy is still dependent on the marine environment today. This highlights the importance of using marine resources sustainably and to protect our marine environment…One of the most effective tools for achieving such protection is the designation of Marine Protected Areas," the minister said. 18 MPAs covering 35% of Malta's Fisheries Management Zone were designated. These areas seek the conservation of various seabed habitats, including Posidonia meadows, sandbanks, reefs, and caves, as well as marine species including dolphins, turtles and seabirds.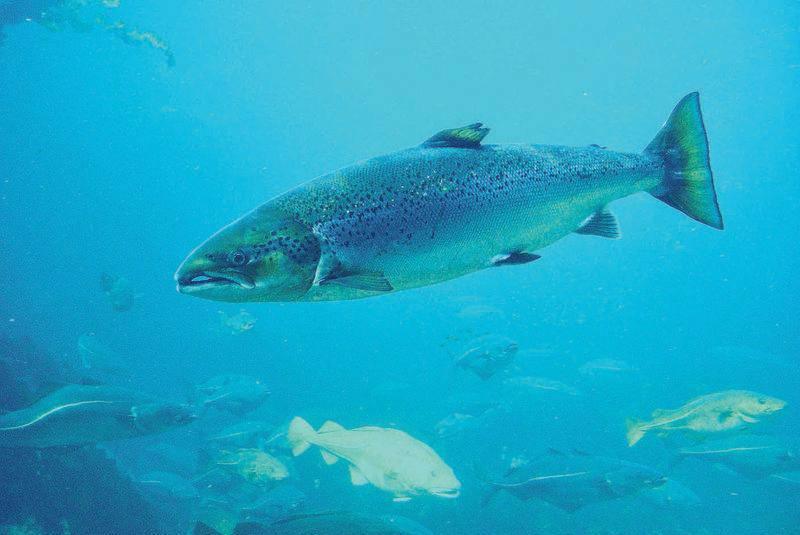 16. Energy Regulators Say Endangered Salmon Can Co-Exist With Dams: Conservationists Disagree
In Maine, federal energy regulators say the Kennebec River's population of endangered Atlantic Salmon can be protected without removing four hydroelectric dams, dismaying conservation groups who say dams threaten salmon recovery. The regulators say that the fish can be protected and brought back to a population of at least 2,000 even if the dam impoundments and turbine injure or kill as many as 4% of them, a lower bar than Maine's Department of Marine Resources has set. The Federal Energy Regulatory Commission (FERC) assessment also fails to meet fish passage standards recommended by its sister agency, the National Maine Fisheries Service. FERC says that because salmon and other sea-run fish would be adequately protected, "decommissioning is not a reasonable alternative to relicensing" dams. It will take public comments before issuing a final decision.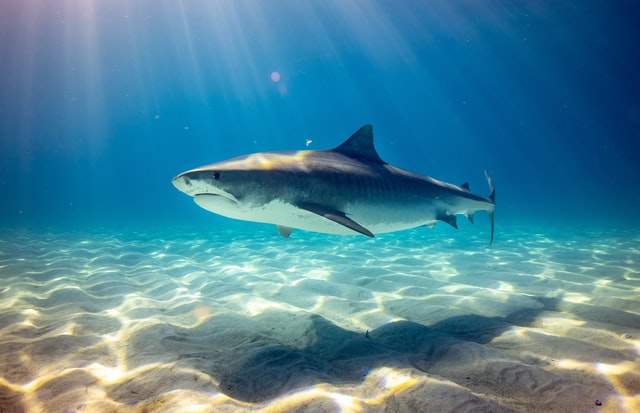 17. Sharks Species Stager Hunting Hours: Decrease Competition
A team of researchers has observed sharks of different species hunting at different times to avoid each other. Prior studies have shown that different species sharing an ecosystem develop a means for apportioning resources—predators go after different sorts of prey, for example. In their paper published in Proceedings of the Royal Society B, the group discusses how some sharks share resources by foraging at different times, countering the belief that sharks of all species hunt mostly at dawn and dusk. The researchers found patterns indicating that the largest sharks—tigers—foraged whenever they chose. The bulls tended to troll in the early morning hours, while sandbars hunted during the afternoon, blacktips hunted in the evening, and great and scalloped hammerheads hunted at night. The researchers note that time-division-based resource sharing might be more common in sea creatures than previously thought due to lack of research.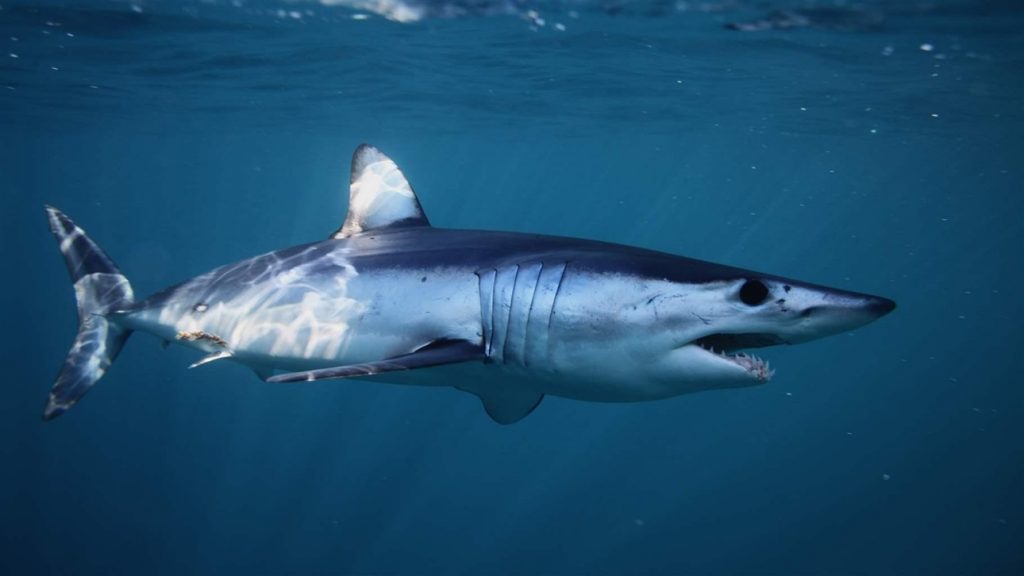 18. Opinion: North Atlantic Shortfin Mako Sharks Need Strong Conservation Action
The International Commission for the Conservation of Atlantic Tunas (ICCAT) recently discussed a "no retention" policy for shortfin mako by longline fishing fleets. Because shortfin mako sharks are classified as Endangered globally, the Convention on International Trade in Endangered Species of Wild Fauna and Flora (CITES) regulates their international trade. Even so, scientists agree the current management of shortfin makos in the North Atlantic is still insufficient to recover the population. It is therefore critical that ICCAT members agree to a "no retention" policy in alignment with CITES' requirements and the repeated advice of ICCAT's own scientists. A new proposal by the Commission Chair presents a comprehensive plan for North Atlantic shortfin mako recovery, reflecting the scientific advice and including bycatch mitigation, safe handling measures, and increased observer coverage. The Pew Charitable Trusts encourages all ICCAT members to voice immediate support for the Chair's proposal.