Ocean Week in Review – July 23, 2021: China Increases Marine Protection, UN Drafts Biodiversity Recovery Plan, Canadian Coastlines Cleaner and More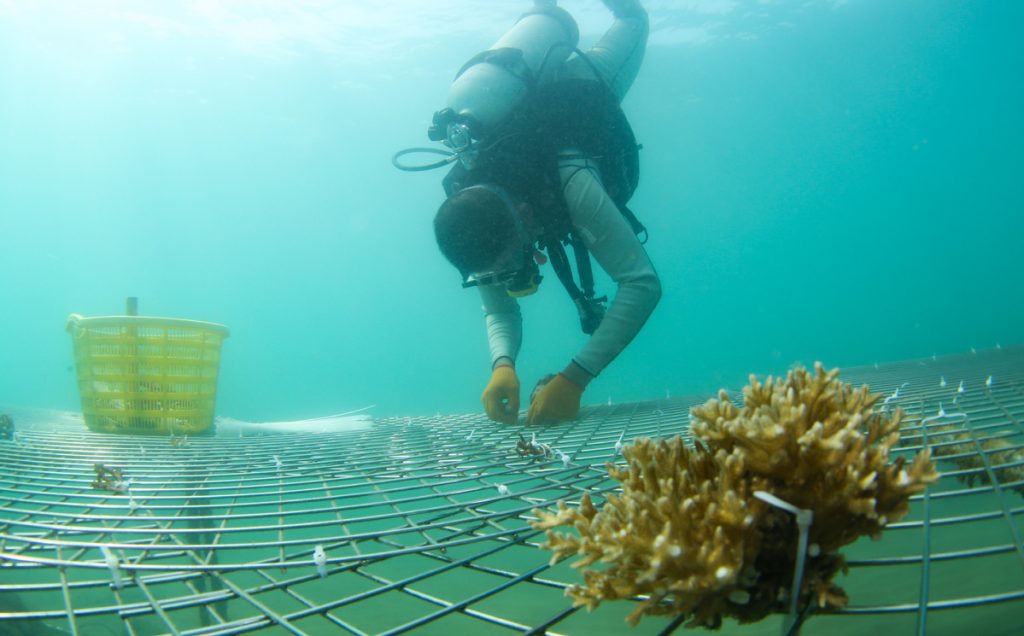 1. China to Increase Protection of Marine Habitats
China will step up measures to protect and restore habitats for marine species over the next five years as the country strives to improve biodiversity conservation. The quality of the marine environment has generally improved since 2018, said Ke Chang, director of the Department of Marine Ecology and Environment. By the end of 2020, the proportion of water of "fairly good quality" near the shore of the Bohai Sea was 9.3 percentage points higher than the national target. Ke said the improvements followed coordinated efforts to control terrestrial and marine pollution after the Ministry of Ecology and Environment took over responsibility for dealing with marine pollution. However, China needs to do more to reverse the deterioration of the marine ecosystem. The country will increase long-term monitoring in key sea areas and establish a network for marine biodiversity monitoring and evaluation.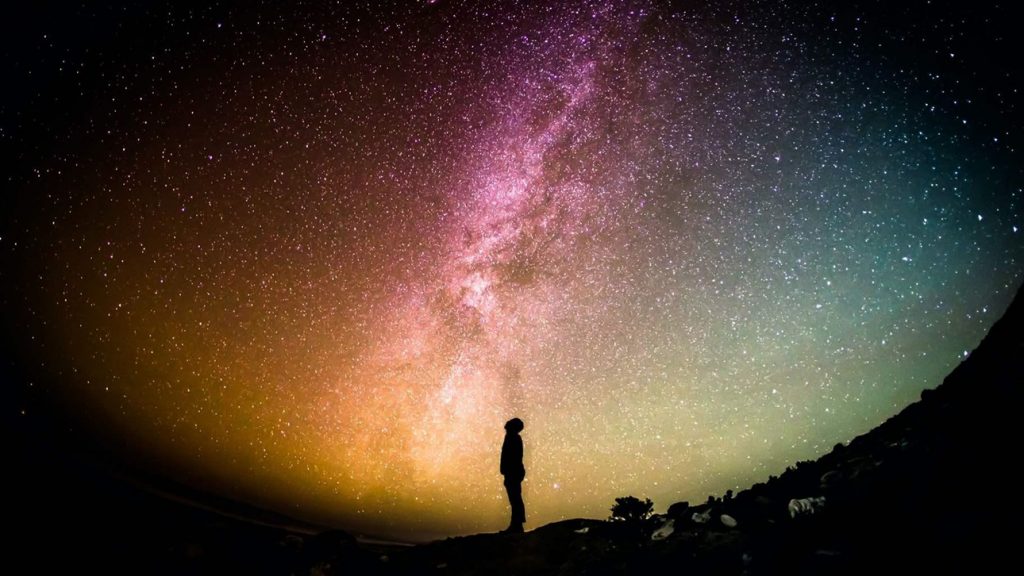 2. United Nations Drafts Plan to Help Biodiversity Recover by 2050
To help put humanity on a path toward living harmoniously with nature and support biodiversity worldwide, the United Nations Convention on Biological Diversity (CBD) has shared the first official draft of its Global Biodiversity Framework. It is the culmination of several months of negotiations among CBD member governments and other stakeholders and considers input from the science community, policy leaders, Indigenous peoples, and civil society. The plan lists four long-term goals to be reached by 2050 and a series of milestones with a 2030 deadline. The milestones will be bolstered by 21 action targets that are intended to address threats posed by climate change, pollution, overexploitation, invasive species, and changes in how people use land and sea, recognizing that action to effectively protect and conserve at least 30% of our ocean and land is only one part of securing a healthy planet.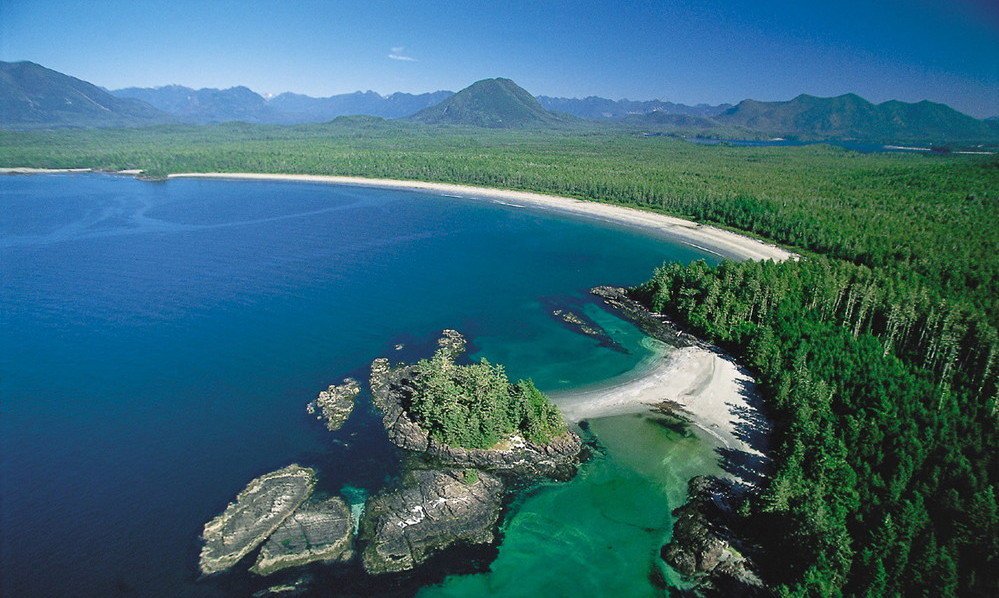 3. 'Oceans Protection Plan' Keeps Canada's Coastline Clean
Canada's Minister of Transport recently marked two important milestones for the country's Oceans Protection Plan. First, he announced almost $1.5 million for the removal of 32 abandoned boats through the Abandoned Boats Program, which helps restore local ecosystems and marine environments damaged by problem vessels and improves navigability of harbors and waterways. In addition, the Minister of Transport commemorated the second anniversary of the passing of the Oil Tanker Moratorium Act, which prohibits certain oil tankers from stopping, loading, or unloading at ports or marine installations in northern British Columbia. Launched in November 2016, the $1.5 billion Oceans Protection Plan is the largest investment ever made to protect Canada's coasts and waterways. It provides economic opportunities for Canadians while protecting coastlines and clean water for future generations. This work is being done in close collaboration with Indigenous Peoples, local stakeholders, and coastal communities.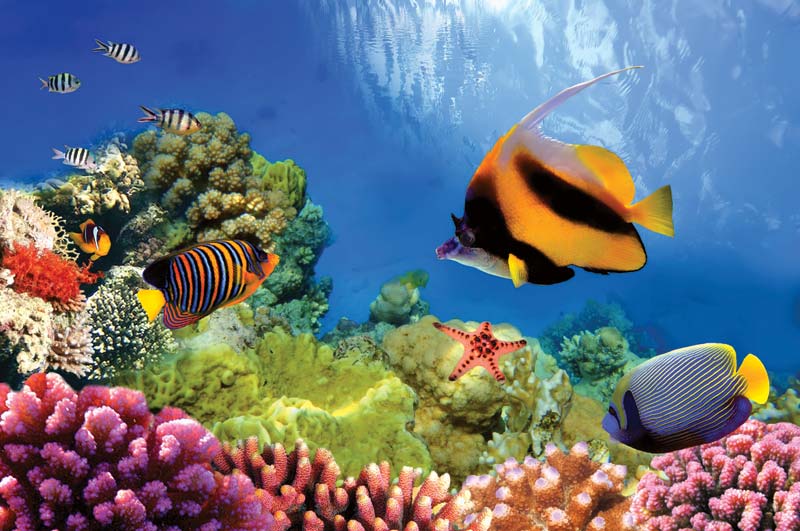 4. Majority of Australians Agree Great Barrier Reef Is In Danger
Results of a poll conducted by the Australian Marine Conservation Society show that 71% of Australians believe the Great Barrier Reef is in danger. 83% think the Reef should be on the World Heritage List, and 77% support putting the Great Barrier Reef on the 'In Danger' list to prompt the Australian government to improve its Reef management. Leading non-governmental environmental organizations have written an open letter to the World Heritage Committee saying that placing the Reef on the In Danger list must prompt decisive action to protect it. The letter outlines the dangers facing the global icon, from rising sea temperatures due to carbon emissions, as well as poor water quality. The World Heritage Committee will soon meet to decide whether to add the Reef to the 'In Danger 'list, due to severe coral bleaching and slow progress towards achieving water quality targets.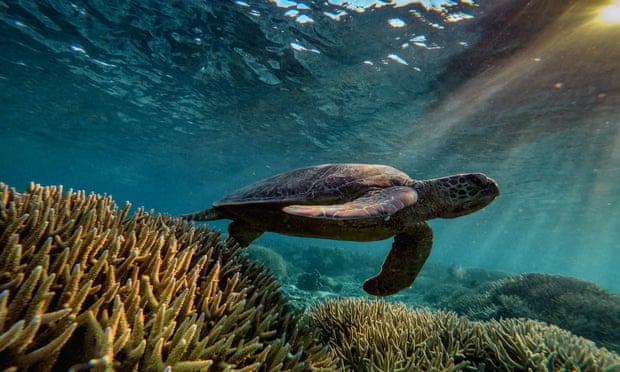 5. Saudi Arabia and Bahrain Back Australia's Lobbying on Great Barrier Reef
Australia has gained the support of oil-rich Saudi Arabia and Bahrain in its lobbying effort to keep the Great Barrier Reef off a list of world heritage sites in danger. The two nations, both members of the 21-country committee, are co-sponsoring amendments that back Australia and ask the World Heritage Committee to push back a key decision until at least 2023. A decision is expected July 23. In the amendments, the committee is asked to reject Unesco's official finding the reef was facing "ascertained danger" – a trigger for entry onto the "In Danger" list. The recommendation for the danger listing was due to a lack of progress on cutting pollution from the land and the impact of three mass coral bleaching events in 2016, 2017 and 2020 – all happening since the committee last voted on the state of the reef in 2015.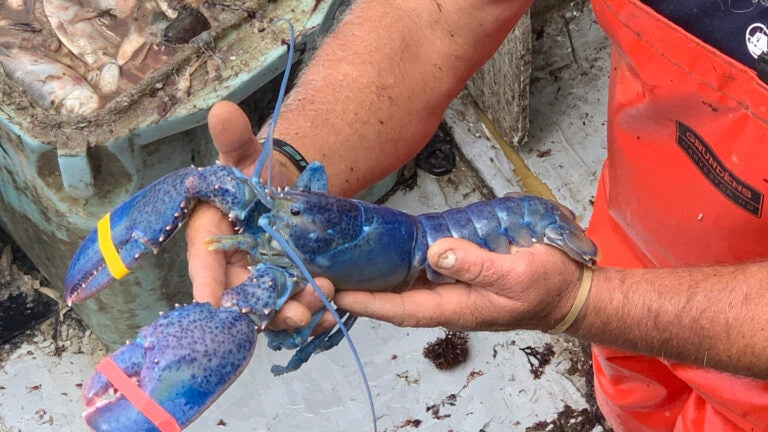 6. Fisherman Catches Rare Blue Lobster, Throws It Back
Lobsterman Toby Burnham nabbed a rare blue lobster during a routine fishing haul near Gloucester, Massachusetts. Burnham brought the lobster in to photograph before releasing it back into the sea. Researchers estimate the odds of finding a blue lobster at 1 in every 2 million, according to the New England Aquarium. The blue color is due to a genetic anomaly in which the animals develop an excess of the pigment crustacyanin. Other recent remarkable lobster sightings include Canadian fishermen catching a rare two-toned lobster, which is half orange, in what is thought to be an even more elusive one-in-50 million catch. In Virginia, a rare calico lobster was saved from its fate as part of a $20 dinner special and was instead rerouted to a museum. The odds of finding one are between one in 30 million and one in 50 million.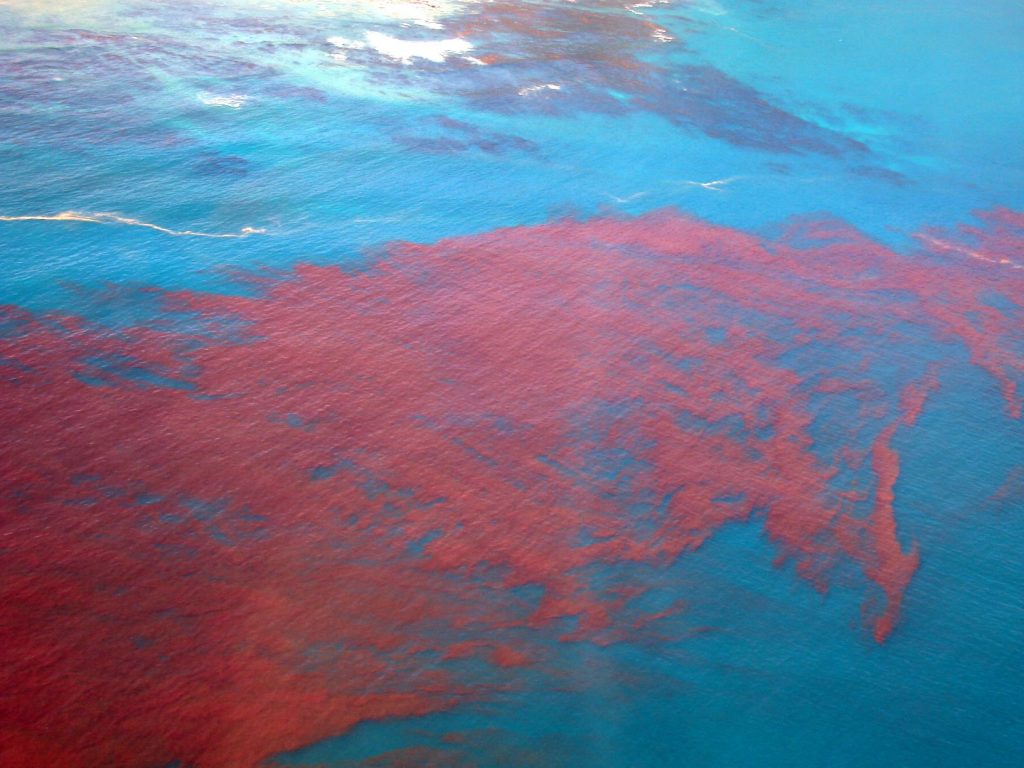 7. Thousands of Fish Dead in Florida Due to Rare Summer Red Tide
Some 800 tons of dead fish have washed up on Florida's Gulf Coast following a toxic red tide algae bloom. The Florida Fish and Wildlife Conservation Commission tested the dead creatures and found traces of a toxic algae in 132 samples. "We need resources to get on the water and clean up the dead fish that are already there," J.P. Brooker, the director of Ocean Conservancy, said. "As those fish decay, they'll release more nitrogen, which is going to fuel the red tide event even further." While red tide algae blooms can occur naturally, the number of fish kills (where massive clumps of dead fish collect around bloom sites), as well as the timing of this year's red tide, is not normal. Algae blooms normally occur in the fall, and severe summer blooms have happened fewer than five times in the past 25 years.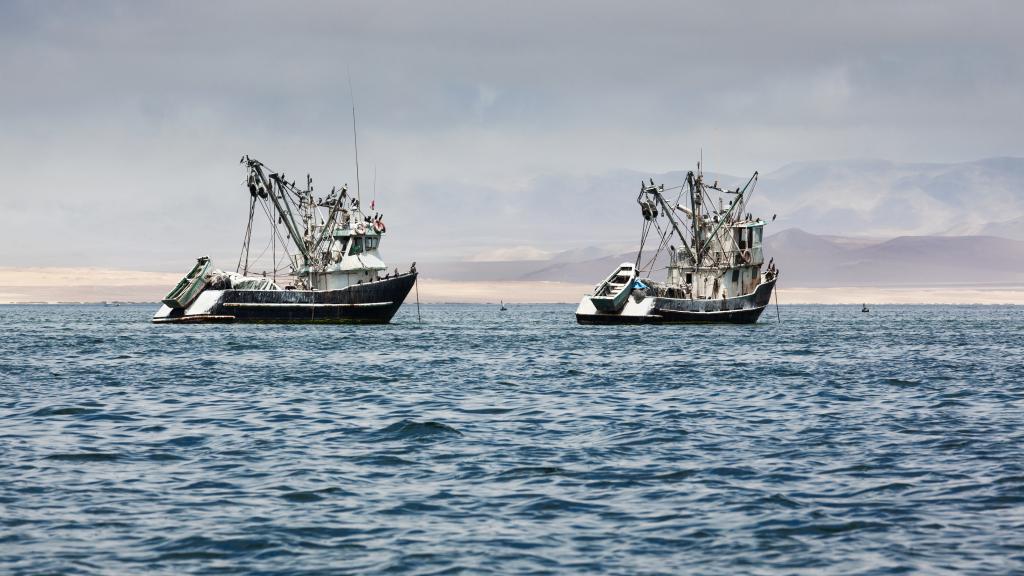 8. Monterey County vs Sophia Fisheries Illegal Fishing Settlement Reached
The Monterey County, California district attorney and Sophia Fisheries Inc. reached a settlement after the company was shown to have been illegally fishing in Marine Protected Areas (MPAs). In 1999, the California Legislature enacted the Marine Life Protection Act to protect the natural diversity and abundance of marine life in California coastal waters, along with the structure, function, and integrity of marine ecosystems. Monterey County has 17 MPAs, which comprise eight Marine State Marine Reserves and nine State Marine Conservation Areas. California regulations prohibit taking marine wildlife resources for any purpose in a marine reserve. Fish and Wildlife's marine patrol determined that Sophia Fisheries was fishing for spot prawn with traps in the Portuguese Ledge protected area at separate times in 2019 and 2020. Portuguese Ledge encompasses a portion of the Monterey Canyon, an important foraging site for many seabirds and marine mammals.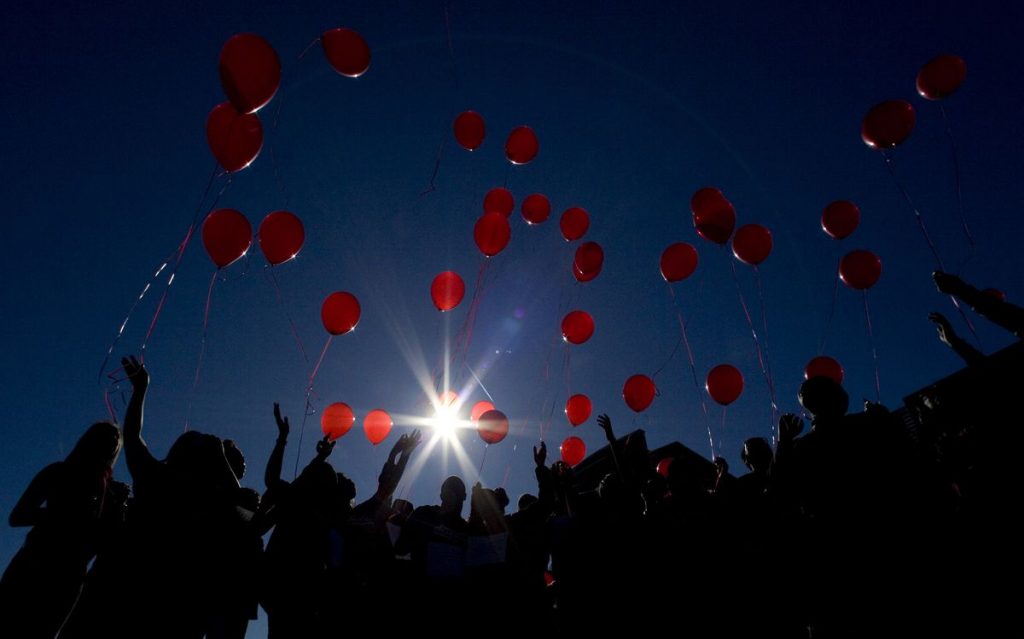 9. Victoria, Australia Takes Hot Air Out of Balloon Releases
In Australia, an overhaul of Victoria's environment laws means it is now illegal to release balloons outdoors, primarily because they are a dangerous pollutant for many marine species. Releasing balloons into the environment will be classed as "littering", with a fine of $991 for individuals or $4,956 for companies. Animals can be seriously harmed or killed by balloons and their attachments when they eat them or become entangled. Marine mammals, seabirds, and turtles often mistake them for food. A University of Tasmania study found balloons are the highest-risk plastic debris item for seabirds, and are 32 times more likely to kill than ingesting hard plastics. Balloon release rules differ from state to state. The Balloon Artist and Suppliers Association of Victoria has been pushing for a federal ban on outdoor balloon releases, which could be more effective than differing laws in each state.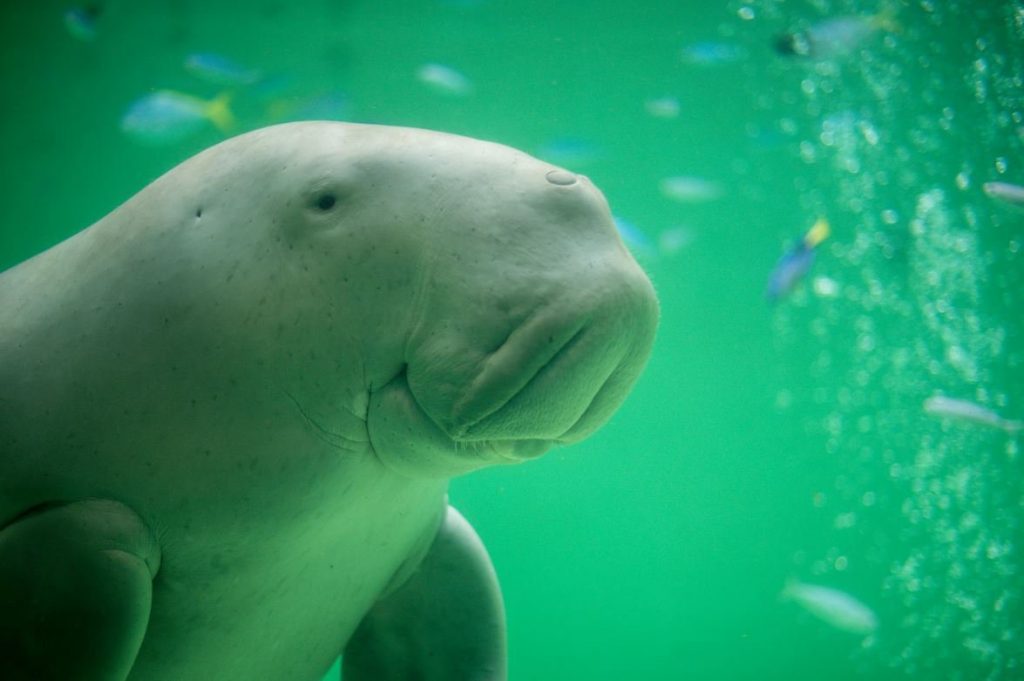 10. Sri Lanka Dugong Deaths Prompts Protection Bill
Recent reports of dead dugongs washing up in Sri Lanka have shone a spotlight on stalled efforts to conserve the increasingly rare and threatened sea mammal. Also known as "sea cows," these animals are considered vulnerable. The main threats to dugongs are hunting for their meat, accidental and deliberate killing by blast fishing, and entanglement in fishing nets. A 2015-2018 project to draft action plans for the conservation of dugongs and their seagrass habitats called for creating marine protected areas (MPAs), but this hasn't been implemented yet. Sri Lanka already has several MPAs that aren't well-managed and have failed to achieve conservation objectives, according to a 2007 review. In an acknowledgement of the severity of the threats facing the species, Sri Lanka is set to declare the dugong critically endangered for the first time in its updated national red list of threatened species.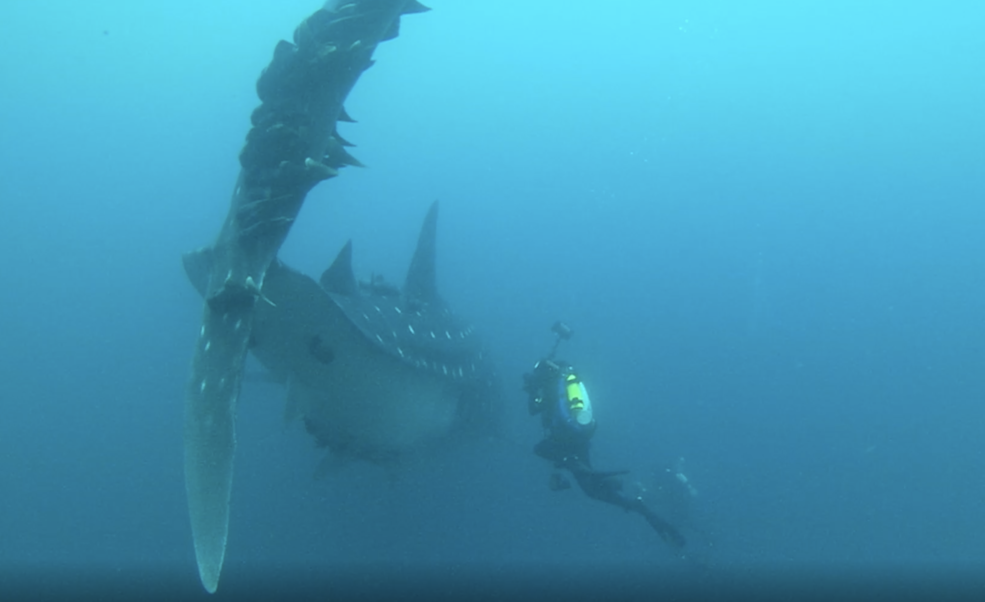 11. Five Ways NASA Helps With Shark Conservation
While scientists at partner institutions directly focus on shark conservation, NASA's Earth-observing satellites collect key information about sharks' habitat – the ocean. Its satellites observe massive animal migration, including movement of sharks' food sources. NASA also studies how the seas sequester carbon through phytoplankton and their role in the marine food chain. In addition, an algorithm to map the stars captured by NASA's Hubble Telescope has been adapted to recognize the star-like patterns on whale sharks, allowing the algorithm to identify individual sharks. NASA's satellites give extremely precise measurements of sea level that are used to derive ocean surface currents and ocean eddies that impact the behavior and migration patterns of sharks. Finally, an upcoming mission will measure small-scale ocean currents and swirling eddies, which are important to predict migratory patterns of megafauna, including sharks.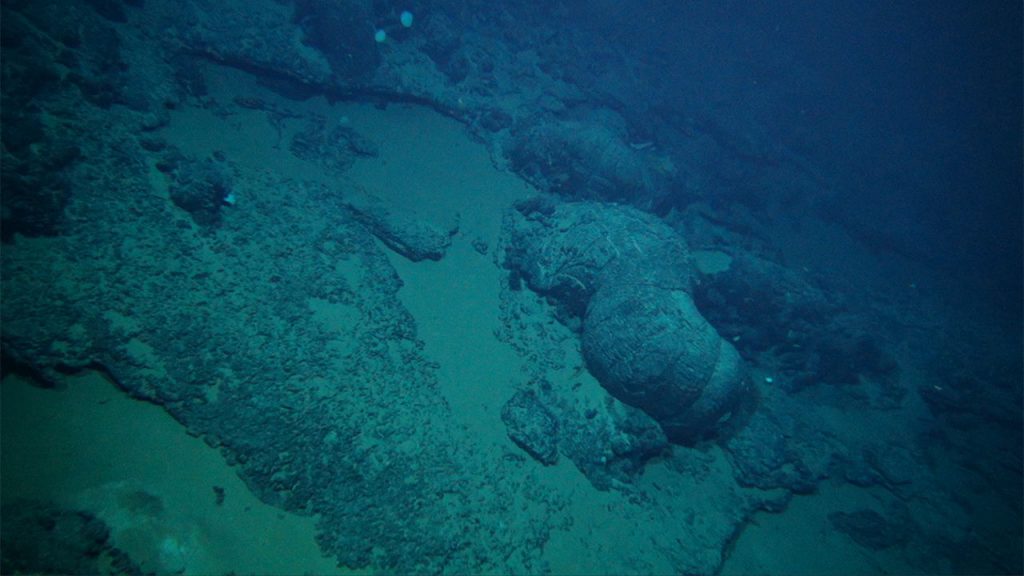 12. Undersea Volcano Could Offer Window into Earth's Core
In a new study, scientists suggest seamounts rising out of otherwise flat plains could represent a new type of seafloor volcanism, fueled by a shallow magma reservoir. Most of Earth's 1,500 active volcanoes are underwater and form at the boundaries of tectonic plates. Seafloor volcanoes can also occur above mantle hot spots, where fixed plumes of magma rise from deep within Earth. However, none of the existing theories explains a new seamount west of Peru, which is nowhere near any known mantle plumes and lies hundreds of kilometers from the boundaries of the Nazca plate on which it sits. By using seismic data from previous studies, the researchers found a high concentration of magma 70 kilometers below this part of the Nazca plate. Evidence of isolated volcanism could be a unique window into Earth's interior.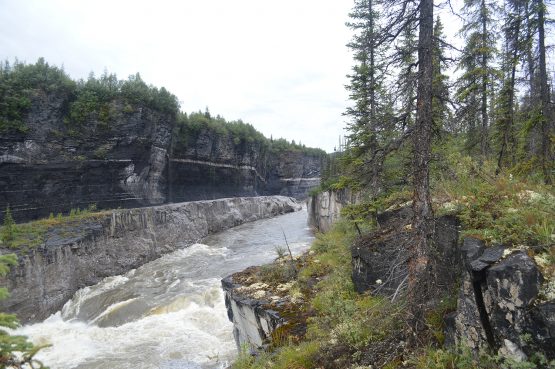 13. Yukon Uncovers Seafloor; 120 Million Year Long Geological Record
Expeditions in Yukon, Canada, have uncovered a 120-million-year-long geological record of when land plants and complex animals first evolved and ocean oxygen began to approach modern levels, according to research published in Science Advances. Scientists have struggled to pin down the timing of global oxygenation or the background state of the oceans and atmosphere during the explosion of life and the first of the mass extinctions 445 million years ago. "To make comparisons throughout our history and understand long-term trends, you need a continuous record," said lead author Erik Sperling. The data show low oxygen levels persisted in the oceans millions of years longer than previously thought – well into when land plants and early animals began to diversify. "Our results are consistent with a hypothesis that as plants evolved and covered the Earth, they increased nutrients to the ocean, driving oxygenation," Sperling said.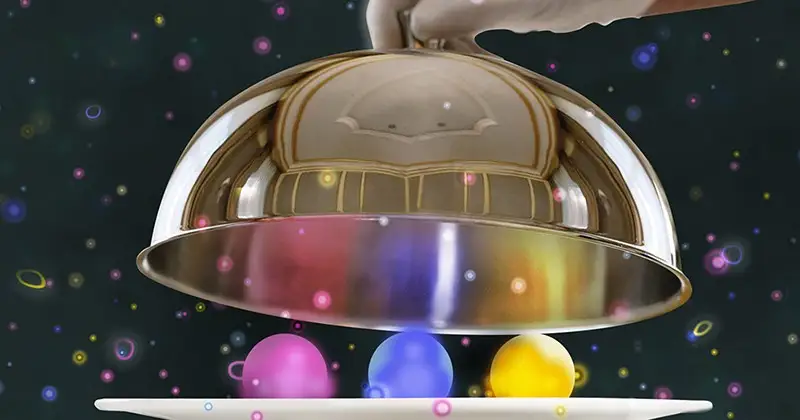 14. Ocean Microbes Use Carbon as Building Block, Not Food Source
New research published in Science Advances looks at how microbes existing in the subseafloor access the carbon they need to survive. Researchers sampled crustal fluid samples from borehole seafloor observatories with a remotely operated vehicle. The samples from the basaltic seafloor were then analyzed using a Nanoscale secondary ion mass spectrometer (NanoSIMS), which measures their elemental and isotopic composition. The team discovered that the subseafloor microbial community is active and poised to eat, despite an environment with low biomass and low-carbon conditions. "Our theory is that these microbes are being resourceful and using the carbon dioxide directly as a building block without having to convert it into a food source first," said lead author Elizabeth Trembath-Reichert. "And this could have major implications for the deep ocean carbon cycle." Future research will aim to better understand how microbes use carbon dioxide.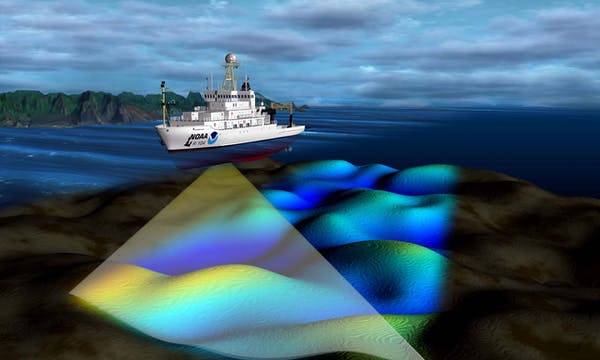 15. Scientists to Build Detailed Seafloor Map by 2030
Marine surveying is central to major international initiatives, including one that aims to see all of the ocean floor mapped in detail by 2030. Society can benefit greatly from an increase in the quantity and quality of seabed data. With an upgraded map of seabed shape and texture, we'll improve simulations of how water is steered by an irregular seabed, and how it slows due to bottom friction. This can help us make more accurate predictions about tides, tsunamis, waves, and storm surges. It will also help us understand how heat transfer by ocean currents affects weather and climate. And as more detailed bathymetry is interpreted with complementary datasets, we'll learn which seabed regions should be protected to conserve marine biodiversity. Only about 20% of the seafloor has been directly mapped so far.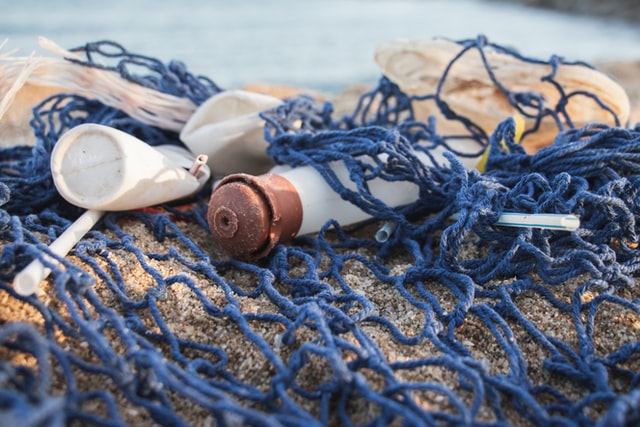 16. Investors Call for DuPont to Report Plastic Pollution
81.2% of DuPont shareholders have supported a resolution calling for the company to publicly report data on plastic pollution. An estimated 8 to 11 million tons of plastics enter the oceans every year, where they can absorb toxins and end up in the stomachs of marine wildlife. The overwhelming support for the resolution from DuPont investors may indicate that accountability to communities and the environment is becoming just as important as bottom-line profits. The approved resolution linked the financial and environmental costs of plastics pollution to the need for more public reporting, urging stakeholders to consider the costs associated with ignoring the problem of plastics pollution. The resolution itself is non-binding and calls for DuPont to self-report spills and include in the report a discussion of loss prevention, cleanup, and containment. Reporting will potentially lead to adopting universal best practices for handling plastics.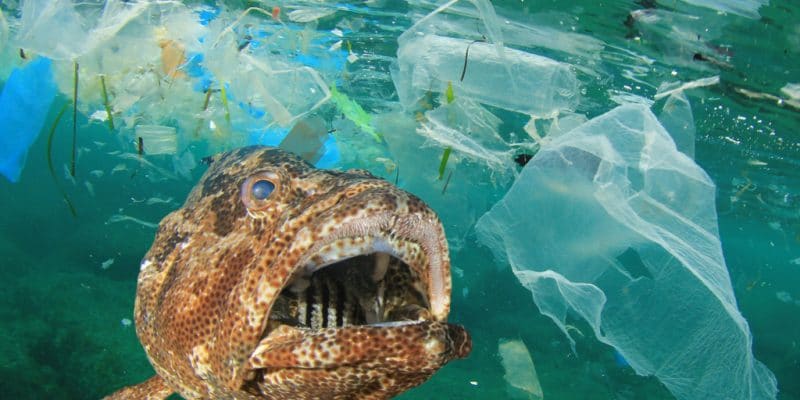 17. New Grants Finance Africa's Fight Against Ocean Plastic
The Indian Ocean Commission (IOC) has obtained 6.7 million euros in funding from the French Development Agency (AFD) and the French Global Environment Facility (FFEM). This grant is intended for the implementation of the Exploration project to reduce ocean plastic pollution. The Exploi project will benefit Comoros, Madagascar, Mauritius, and Seychelles, located in the Indian Ocean. Over the next five years, the IOC will support regional behavioral change and stakeholder engagement, particularly with businesses, through the sharing of scientific knowledge. The Exploi project will also support innovations in the reduction, reuse, and recycling of plastic waste. The Food and Agriculture Organisation (FAO) and the International Maritime Organisation (IMO) recently launched the GloLitter Partnerships (GLP) program in Africa, which supports partner countries in their policies to manage plastic waste dumped in the oceans.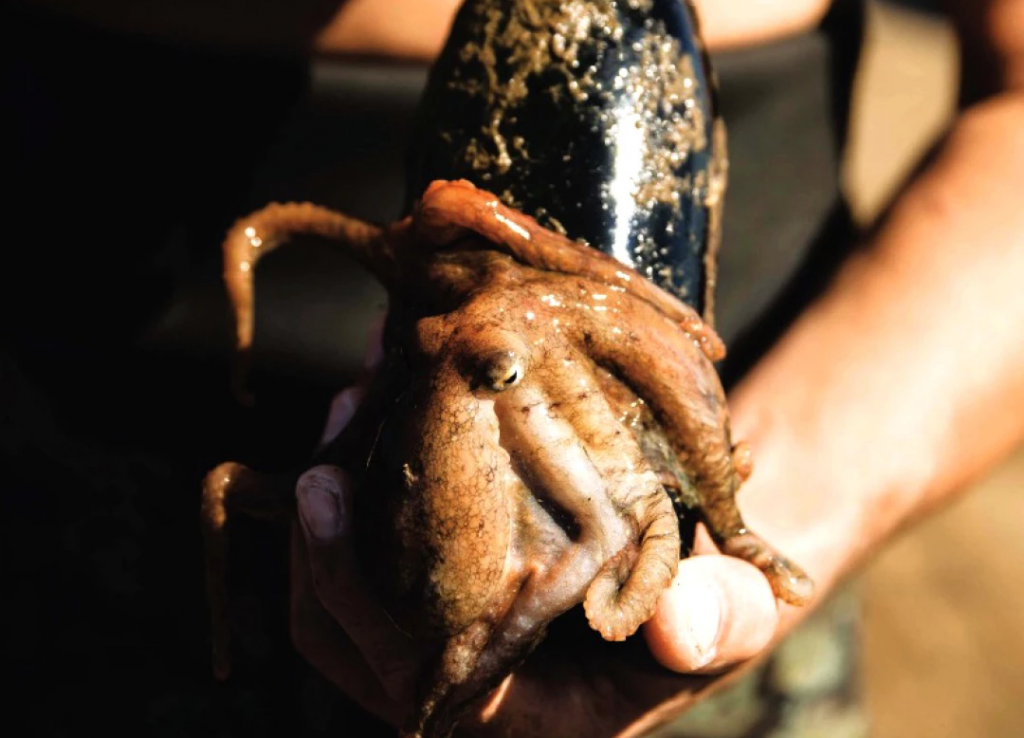 18. California Coastal Commission Squashes Plans to Age Wine in Ocean
The company Ocean Fathoms wants to sell wine aged at the bottom of the sea. The company would fill iron cages with wine and lower the bottles into the Pacific. A year later, the wine would be hauled up, supposedly transformed by the ocean aging process, and sell for $350. But the Coastal Commission has halted operations. According to their report, "a seafloor wine storage facility would adversely affect marine biological resources by disturbing marine life within the facility's installation footprint, altering the seafloor habitat and trapping and entangling fish and mobile marine invertebrates." The question of whether the wine does taste better submerged for a year is beside the point for Jennifer Savage of the Surfrider Foundation: "The ocean is a shared playground for humans and home for all kinds of sea life. It's not a private industry space for unpermitted exploitation."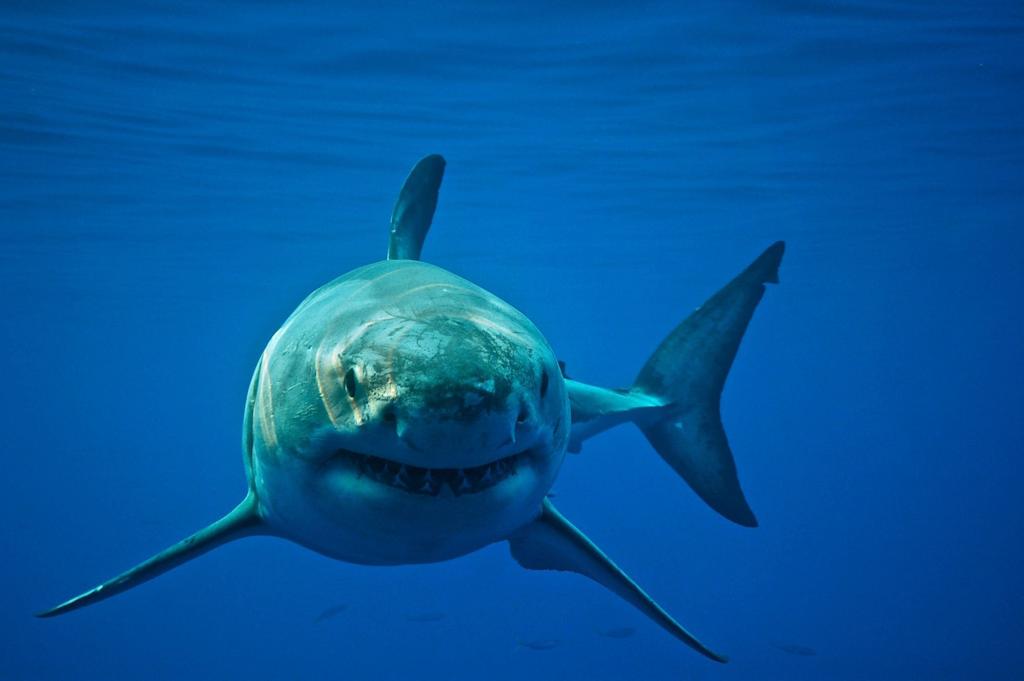 19. Study Suggests Shark Movies Severely Affect Conservation Efforts
A new study from the University of South Australia suggests shark movies severely affected conservation efforts to save often-endangered sharks. The study, published in Human Dimensions of Wildlife, had conservation psychology researchers evaluate how sharks are portrayed in movies, finding that 96% of shark films overtly portray sharks as a threat to humans. Study author Briana Le Busque said the "legacy of Jaws" persists. "Sharks are at much greater risk of harm from humans, than humans from sharks, with global shark populations in rapid decline, and many species at risk of extinction," she said. "Exacerbating a fear of sharks that's disproportionate to their actual threat, damages conservation efforts, often influencing people to support potentially harmful mitigation strategies." To help overhaul public perception, Australian officials are describing shark attacks as "interactions" or "negative encounters." While sharks are predatory, they very rarely hunt, kill, and eat humans.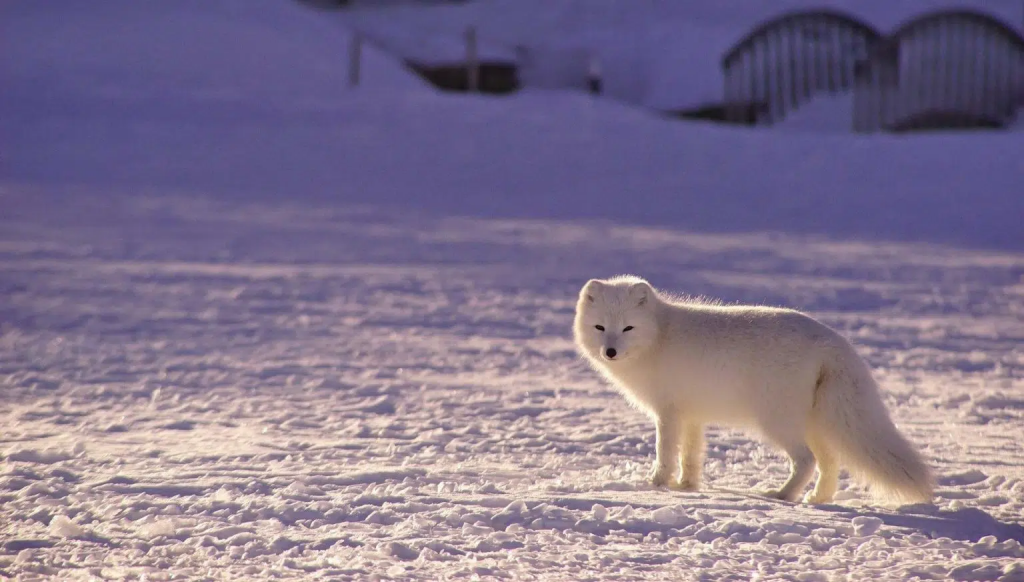 20. Improving Governance of Arctic High Seas for Biodiversity
In the Arctic, the melting sea ice is set to expose Arctic high seas biodiversity to new and unknown stressors, emphasizing the need to strengthen governance for the high seas. A revised governance mechanism that builds on Arctic bodies' existing governance roles, and engages both the Arctic Five countries (Canada, the United States, Russia, Denmark, and Norway) and the Arctic Council, could foster cooperation on Arctic issues. It is therefore necessary that Arctic stakeholders manage to agree on changes to the existing plans for environmental governance, channeling efforts from both the Arctic Five countries and the Arctic Council towards implementation of the international legally binding instrument. Frameworks and bodies guaranteeing the success of cooperative efforts as well as widespread participation of all regional voices already exist – now it is up to the main players, namely the Arctic Five, to take the lead.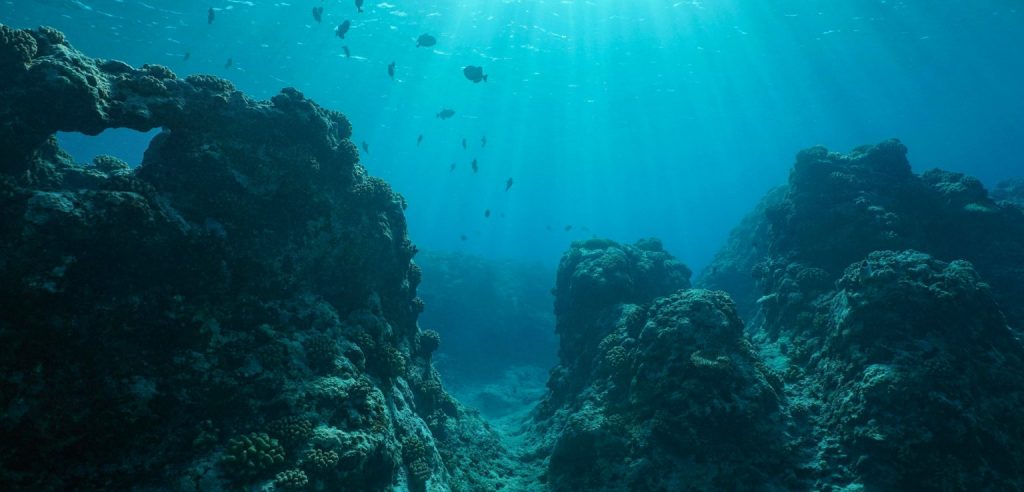 21. Nauru Is Pushing the World Toward Deep-Sea Mining
Nauru has given the International Seabed Authority (ISA) a two-year deadline to finalize the exploitation regulations of the deep sea mining code. The ISA must now work to either finalize the exploitation regulations or provisionally approve mining licenses. Nauru kick-started the race on behalf of Nauru Ocean Resources Inc., a subsidiary of DeepGreen, a deep-sea mining company. DeepGreen plans to merge with the Sustainable Opportunities Acquisition Corporation to form a new entity called the Metals Company and go public on the Nasdaq stock exchange in the third quarter of 2021. Nauru's government says it took this step as it stands to lose the most from climate change, and the deep sea-mining industry offers "a rare opportunity for social and economic development." More than 420 marine scientists recently petitioned to pause deep-sea exploitation out of concern about impacts on the marine environment.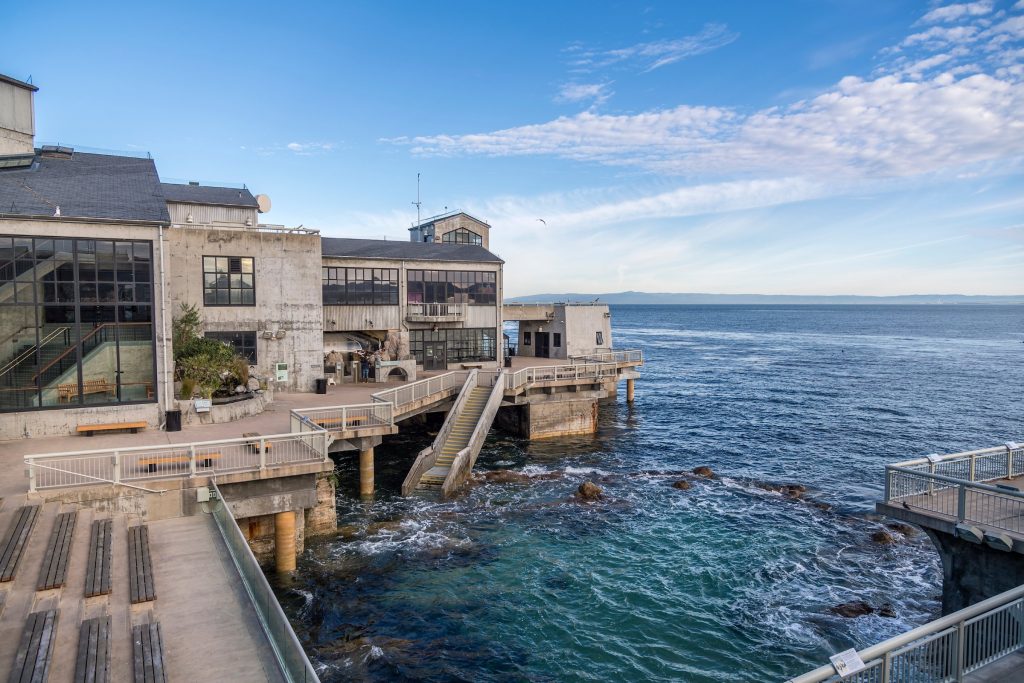 22. Monterey Bay Aquarium Study Examines Climate Change Disparities
New research illustrates the disparity between the narrow origins and far-reaching impacts of greenhouse emissions responsible for disrupting the global climate system. Published in Science Advances, the study reveals that the regions generating the most emissions are not those expected to suffer the most severe warming. While people living near refinery, drilling, and manufacturing facilities experience localized health and environmental impacts, emissions from a relatively small area are raising temperatures in communities and ecosystems worldwide. 90% of all greenhouse emissions are generated from human activities across 8% of Earth's surface area — yet more than half of Earth's landmass will experience extreme warming by the end of this century. This study also illustrates the role the ocean plays in absorbing emissions-driven warming. The ocean takes in about 93% of the excess heat coming from these emissions, mitigating the worst impacts of climate change.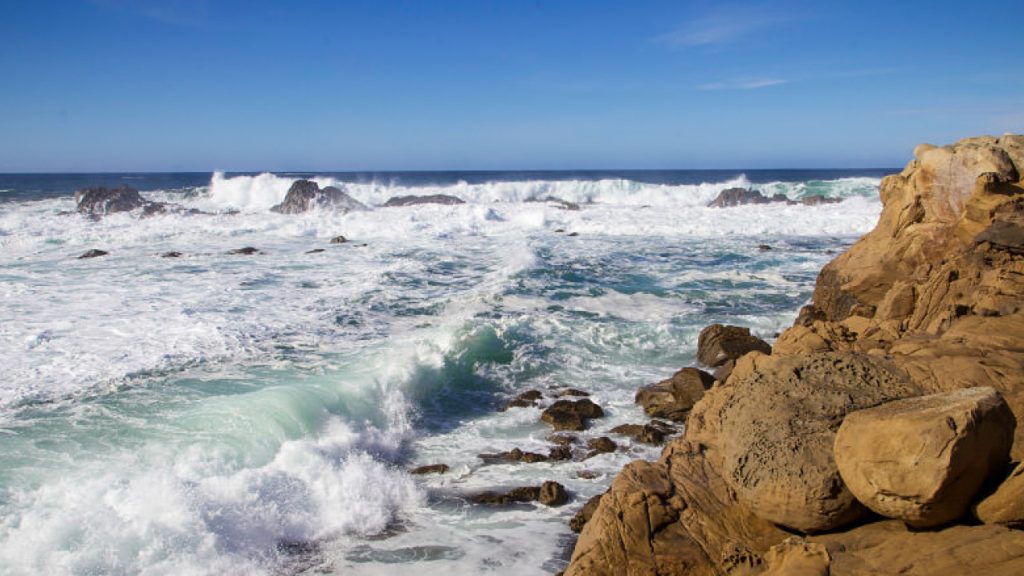 23. Nicole LeBoeuf Named of NOAA Leader
Nicole LeBoeuf, an ocean conservation leader with 20 years' experience at the National Oceanic and Atmospheric Administration (NOAA), has been appointed assistant administrator for Ocean Services and Coastal Zone Management. She will direct the National Ocean Service, America's ocean and coastal science agency. Under her leadership, NOAA's National Ocean Service worked with community leaders, cultural organizations, and national conservation groups to designate the Wisconsin Shipwreck Coast National Marine Sanctuary the nation's 15th national marine sanctuary, covering 962 square miles and protecting 36 historic shipwrecks. LeBoeuf also oversaw the recent proposal of another sanctuary off the coast of New York, the launch of NOAA's first national rip current forecast model, and the development of a data-sharing agreement with an offshore wind company. The National Ocean Service supports coastal and ocean economic activity, reduces risks on the coast, and promotes protection and use of coastal resources.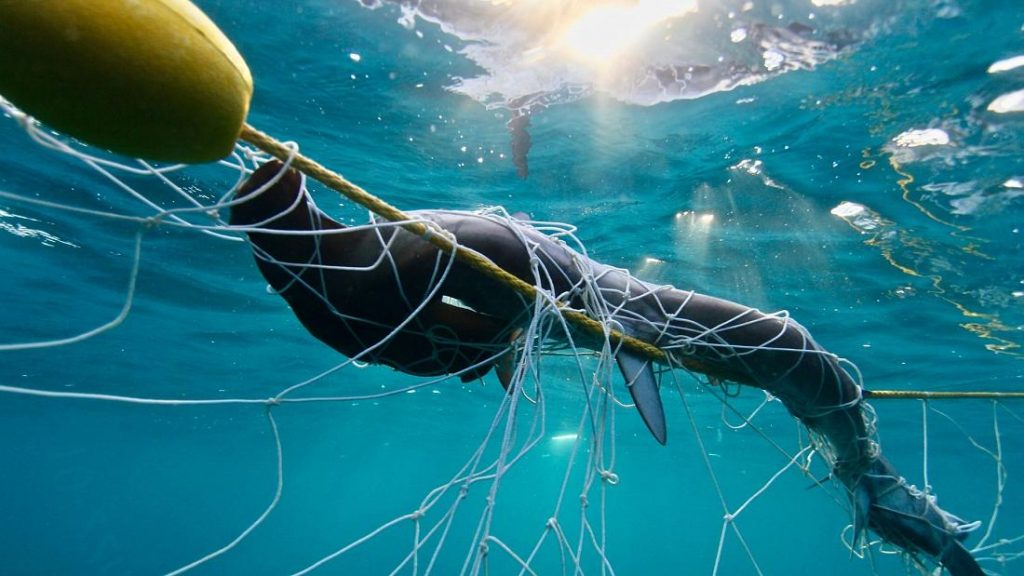 24. Public Enlisted to Protect Australian Sharks
In Australia, efforts to protect sharks' welfare ask tourists to protest the country's "archaic and ineffective" methods of human protection. Shark nets currently used on many of Australia's coasts seek to randomly capture them regardless as to what their purpose was for venturing into that area. They are commonly left to struggle and die as a result of this practice. Alternatively, drum lines use bait to lure the sharks towards a floating barrel that hooks into the shark with the intention of killing them near waters used for surfing and swimming. The practice has been condemned by many animal rights organizations. In addition, "The science and our courts have acknowledged they're ineffective," says Lawrence Chlebeck, marine campaigner at Humane Society International/Australia. The Society is asking the public to push for non-harmful shark technologies to be used, like swimmer-worn electric deterrents and shark-safe kelp barriers.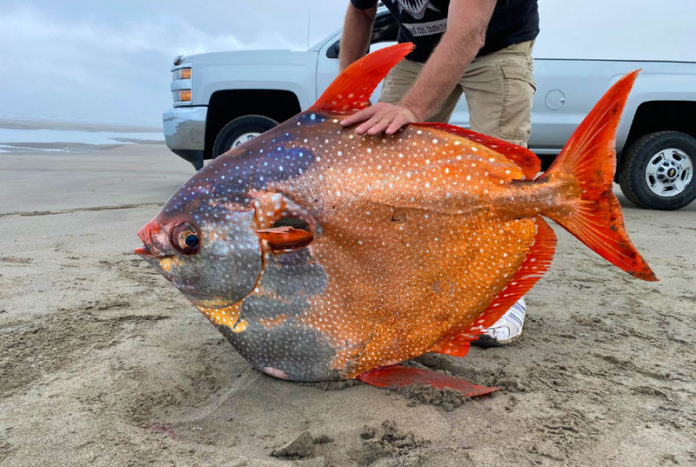 25. Rare Opah Fish Found Along Oregon Coast
Personnel at Gearhart, Oregon's Seaside Aquarium recently found an opah (Lampris guttatus) on a local beach. The rarely seen fish was last documented off the north Oregon coast in 2009. This particular opah was 3.5 feet long and 100 pounds. Opah can grow as big as 6 feet long and weigh over 600 pounds. They live in the open ocean, where they feed on krill and squid. When caught, they're usually about one to six years old, and often bycatch of fishermen trying to snag swordfish. Opah spawn in warm surface waters throughout the year in the tropics and more seasonally in cooler waters, making them usually residents of places like Hawaii or farther south around California. They come to Oregon occasionally in the summer but are rarely washed ashore, making this fish an unusual find.