December 10, 2021 – We gather news: You stay informed
Semiconductors and Shark Fin Restrictions, Endangered Shark Sales, Plastic Utensils by Request only Washington, Poaching Lobsterman is Convicted and more…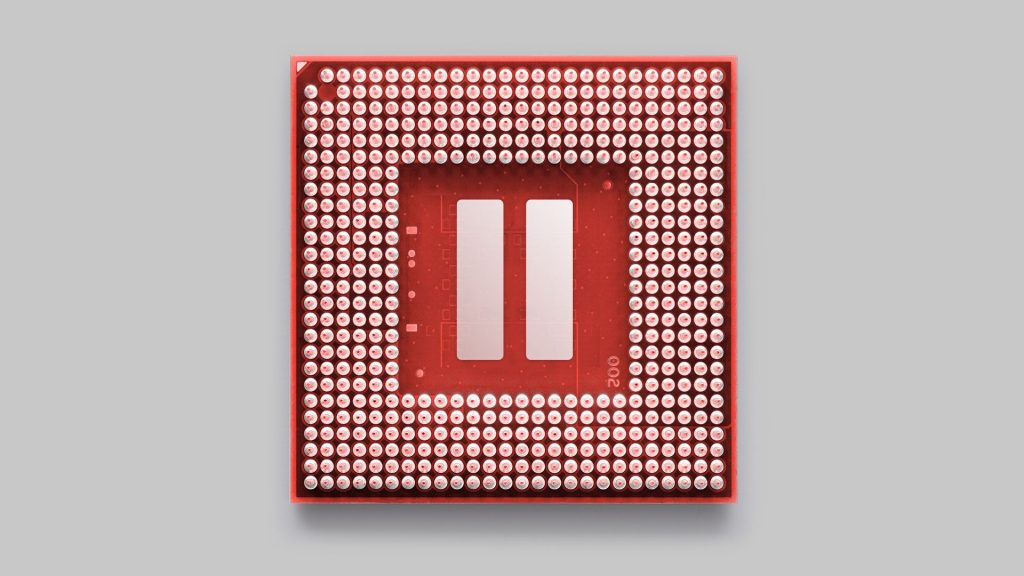 1. Future of Semiconductor Chips and Shark Fins Both Tied to the U.S. Innovation and Competition Act
Despite bipartisan support in the Senate and growing desperation from industry officials, Congress still can't get a key bill that funds the United States chip business, eliminates shark fin sales, and aims to make the country more competitive with China, over the finish line. The U.S. Innovation and Competition Act (USICA) was passed in the Senate in June but has stagnated in the House. The critical but expensive piece of legislation could be stalled because House leadership has been focused on other priorities, including the infrastructure and the social spending bills, that are key to the White House's agenda. Observers think it's unlikely USICA passesthis year, but with the commitment from House and Senate leadership, it will eventually become law. In the meantime, critical shark finning legislation is no nearer final passage. Note: This Act has been championed by Sea Save Foundation.
Thank you for your generous gift that will help us continue the production of this weekly, free publication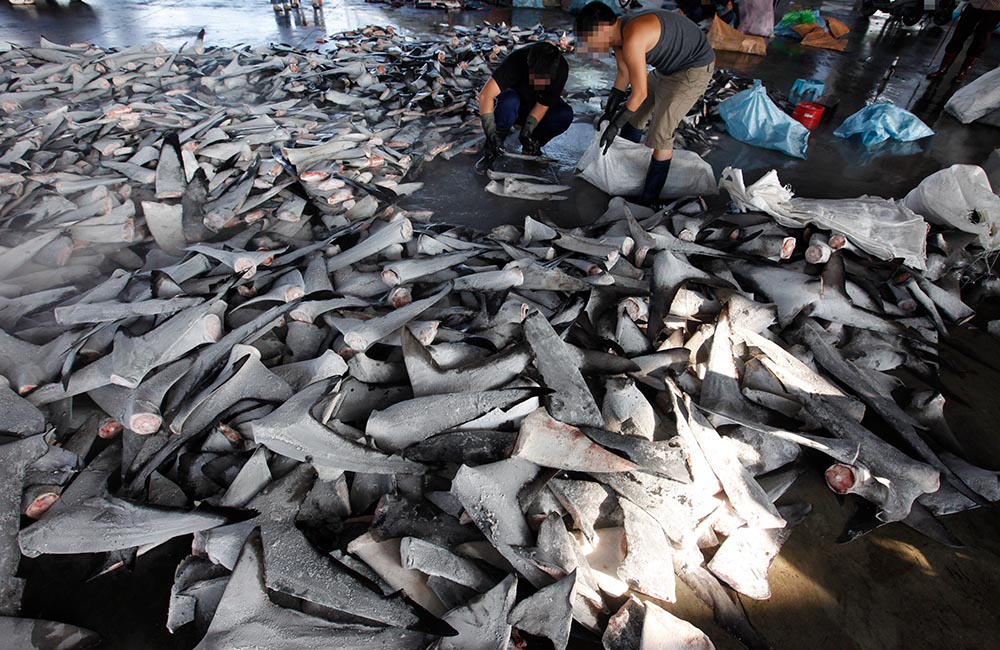 2. Endangered Sharks For Sale In Taiwan
Seven out of thirteen traders surveyed in Taiwan sold shark fins from endangered species that are listed under The Convention on International Trade in Endangered Species of Wild Fauna and Flora (CITES), according to a new report from UK Charity Shark Guardian. Over a three-month period, Shark Guardian investigators visited 13 different shark fin processing and trading companies and found more than half were trading CITES-listed fins, and seven had shark fins from CITES Appendix II-listed species in their product range. These include silky, oceanic whitetip, mako, thresher and great white sharks. In late 2020, Taiwan announced a ban on the catching of great white, megamouth, and basking sharks with violators facing fines. According to Shark Guardian, one company stated there was "no difference in selling protected or unprotected species. Protected sharks' products usually create a problem for international shipping only."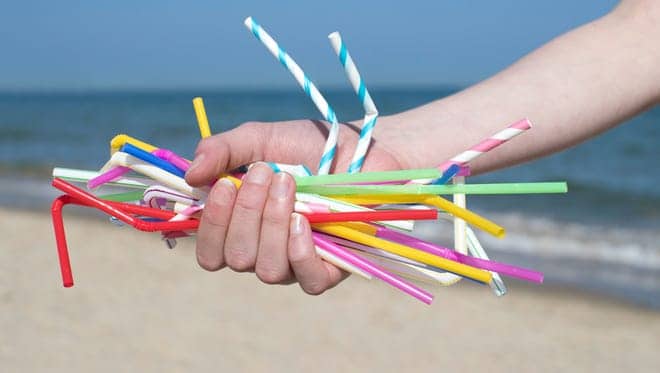 3. You'll Soon Have to Ask for Plastic Utensils, Straws at Washington Restaurants
Customers will soon have to ask workers for utensils, condiments or straws when ordering food, as Washington state restaurants will no longer automatically include them in orders starting January 1. A new state law will restrict the use of single-use food service items with food orders in restaurants, cafeterias, and other food services providers and ban packaged bundles of single-use items to help reduce unnecessary waste. "Automatically including disposable silverware, straws and condiments with every order creates a huge amount of waste, much of which damages our environment, " Laurie Davies, manager of the Solid Waste program at the Washington State Department of Ecology, said. According to a 2021 Upstream report, about one trillion single-use food service products are disposed or littered each year in the United States. Under the new law, customers are encouraged to bring their own reusable items to help reduce single-use waste.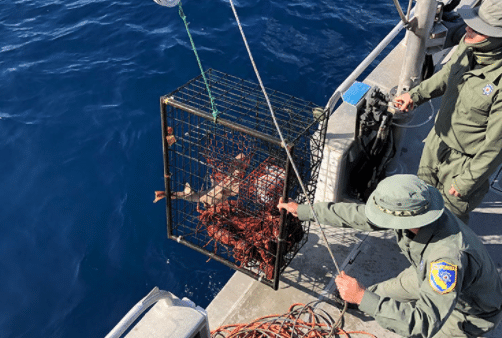 4. Commercial Lobster Fisherman Convicted of Poaching in Marine Protected Area
A five-month-long investigation on a commercial lobster poaching suspect concluded with a conviction in Los Angeles County Superior Court, the California Department of Fish and Wildlife (CDFW) announced. The conviction is on top of prior commercial lobster poaching convictions and occurred while the suspect was on probation for the prior convictions. Strict regulation provides for a remarkably successful California spiny lobster fishery for both recreational and commercial harvesters. The stringent rules are designed to allow for a limited amount of take of lobster both recreationally and by commercial harvesters while ensuring the long-term sustainability of the lobster fishery. The investigation revealed evidence of unlawful commercial take of lobsters within the Blue Cavern Onshore State Marine Conservation Area (SMCA) at Santa Catalina Island and failure to service lobster traps within the seven-day mandatory trap check requirement.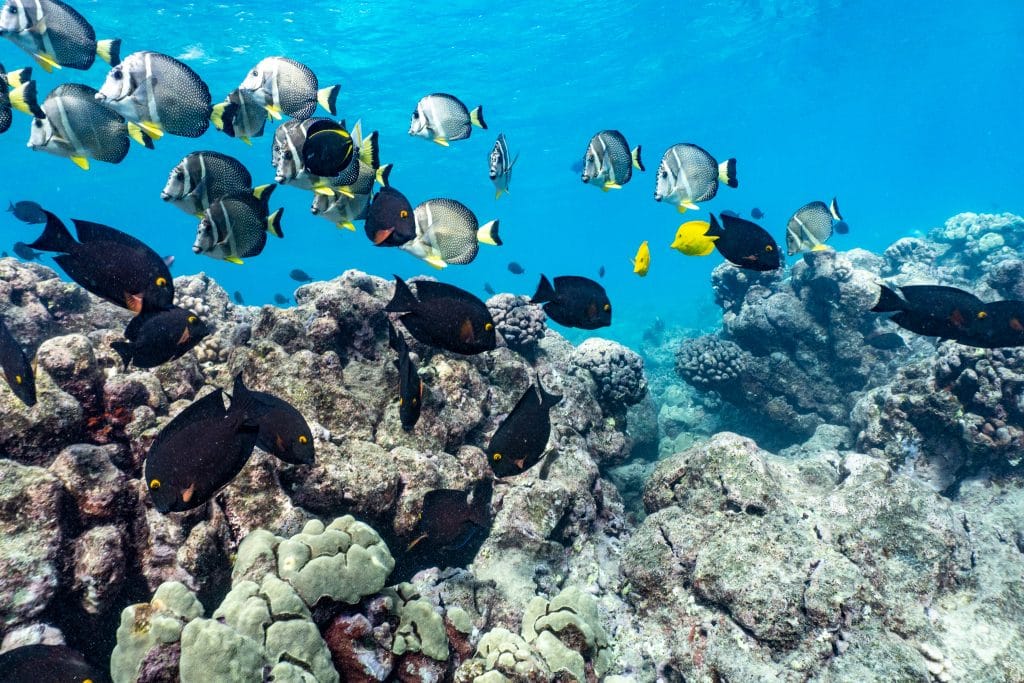 5. State of Hawaii Seeking Public Input on Proposed Fishing Rules for Reef Fish
The Hawaii State Department of Land and Natural Resources (DLNR) is seeking community input on proposed changes to statewide rules for select species of herbivorous reef fishes. The proposed rule changes would protect coral reefs and contribute to food security, according to DLNR, by promoting sustainable fishing practices and improving evaluations of management practices. The herbivorous fish that live among the reefs primarily feed on algae or plant material, and include uhu (parrotfish), kala (Unicornfish), manini (Convict Tang), kole (Goldring Surgeonfish) and many others. By feeding on algae, herbivores maintain and prevent algal populations from overgrowing and overtaking marine organisms such as corals. Keeping algae in balance also allows space for corals to settle and grow, contributing to reef recovery and resilience in the face of climate change and other threats. Herbivorous fish are critical to maintaining healthy reefs and to feed local communities.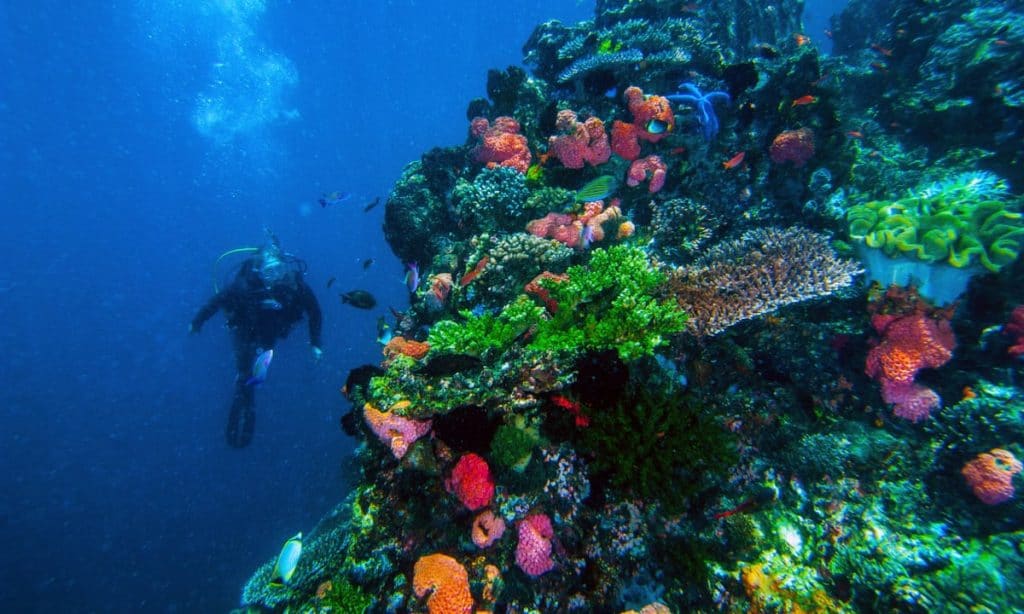 6. New study: Oceans to experience significant biological, chemical changes by 2060
As climate change progresses, conditions in more than half of the ocean are going to be significantly different than they have been in the last 50 years, according to a new study. Researchers found that 60% to 87% of the ocean may experience multiple biological and chemical changes, such as increases in water temperature, higher levels of acidity and changes in oxygen levels, by 2060. Increases in pH, which measures ocean acidity, are expected as soon as 2030. With changing ocean conditions comes potentially dire impacts on diverse underwater environments that important coral, plant and fish species rely on. The rate of change is expected to be even higher, up to 97%, in very large marine protected areas designed to preserve threatened species and rare habitats around the world — such as Australia's Great Barrier Reef Marine Park and the Galapagos Marine Reserve in Ecuador.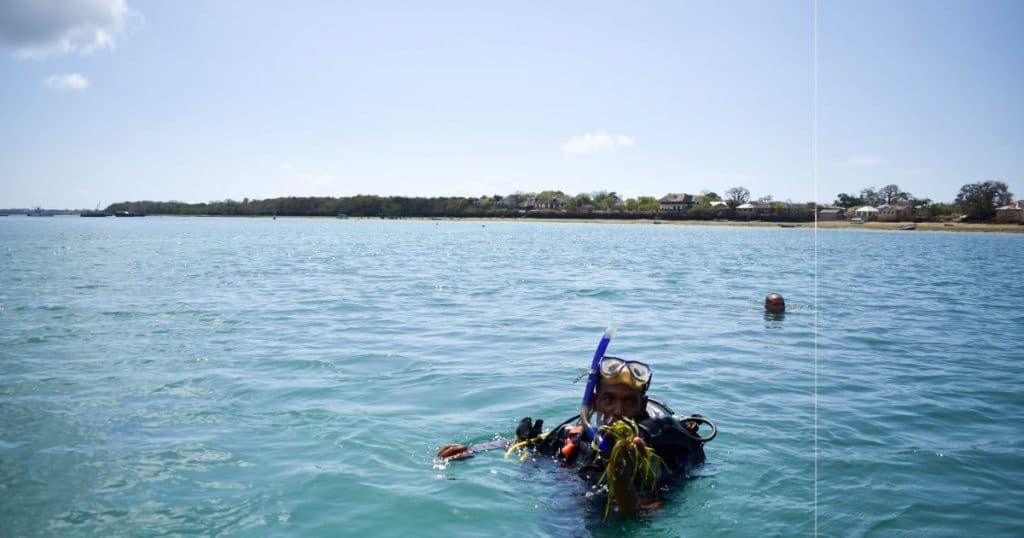 7. Marine Conservation Gaining Momentum In Kenya
Marine conservation and restoration efforts for mitigating and adapting to climate change have gained momentum on Wasini Island. The famed island off the Kenyan South Coast is one of the country's major fishing grounds and home to amazing sea life. Sea grass, mangrove forest and coral reef conservation activities geared towards saving marine life and the local communities who depend on the sea have intensified. So far two hectares of sea grass have been restored and over 10,000 sea grass seedlings were successfully transplanted. The Coast Development Authority intervention project has grown over 170,000 mangrove seedlings, restored over 2 kilometers of coral reef, and developed a reef restoration protocol. The coral gardens are part of an eco-tourism project to help preserve the giant coral rocks on Wasini island and the mangrove forest while providing a livelihood for the fishing community.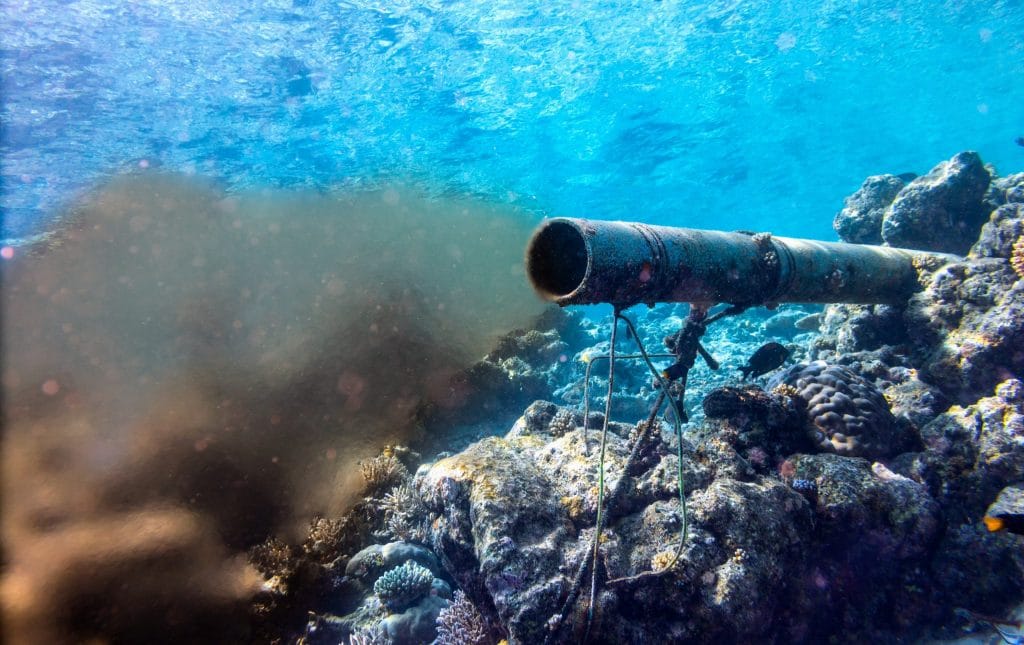 8. Chemical Pollutants Disrupt Reproduction in Anemonefish
In a new study, researchers have discovered how chemicals leaching into sea water can affect reproduction in common anemonefish Amphiprion ocellaris. Endocrine disrupting chemicals, like BPA and EE2, interfere with how hormones work and can obstruct normal reproduction in animals. The sex of A. ocellaris is not genetically programmed and, instead, depends on environmental cues: a male transforms into a female if the female is removed from the group or if males are paired together. The researchers found that fish that were fed BPA had no testicular tissue, lower androgen levels, just like female fish, and increased expression of genes that are responsible for feminization. Surprisingly, BPA also decreased aggression in these fish. The effects of EE2 were similar but less pronounced. The fish can only change from male to female, and with BPA forcing feminization, the chemicals could affect population numbers.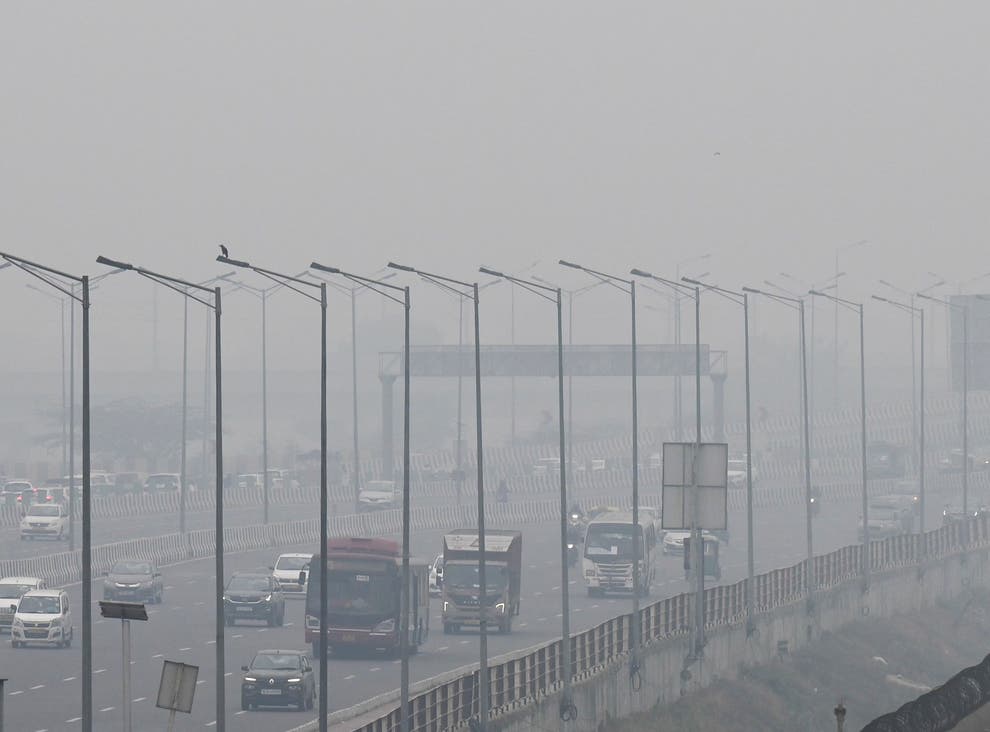 9. Air and Water Pollution Linked to Changes in Human Birth Sex Ratio, Study Finds
The presence of different air and water pollutants in a region could be linked to changes in the human sex ratio at birth, suggests a new study that evaluated over six million births in the US and Sweden. The analysis found that sex ratio at birth (SRB) was linked to numerous pollutants, but was not associated with factors like ambient temperature, unemployment rates or commute times. SRB was defined by the study as the percentage of male newborns. Levels of pollutants including iron, lead, mercury, carbon monoxide, aluminum in the air and chromium and arsenic in water were linked to changes in SRB. While the researchers found a correlation between the two parameters, they could not determine whether there was a cause-effect relationship between SRB and pollutants. At a biological level, SRB was affected by hormonal factors that terminated female or male embryos during pregnancy.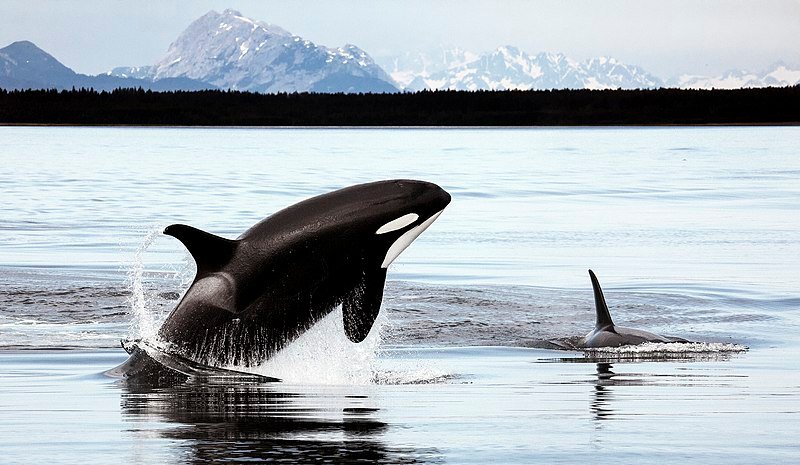 10. As Arctic Sea Ice Retreats, Orcas Are on the Move, Modifying Food Chain Dynamic
As sea ice melts because of climate change, orcas, or killer whales, are venturing into Arctic waters. Their expansion has cascading effects on the food web, other species' behavior and Indigenous communities. Orcas are visiting the Bering Strait regularly in summer, with pods arriving earlier in 2019 than in 2012, likely due to warming temperatures. Furthermore, orcas are at the top of the food chain and feast on fish, seals and even bowhead whales and belugas. As orcas move in, observers have noticed more bowhead whale carcasses in the seas. Orcas' presence tips the ecosystem's balance as prey species adjust their behavior to hide amongst the sea ice. But with depleting ice, prey species are more exposed. This shift could affect breeding success, since adults could be more stressed and have fewer resources to raise healthy offspring, which could affect population size later on.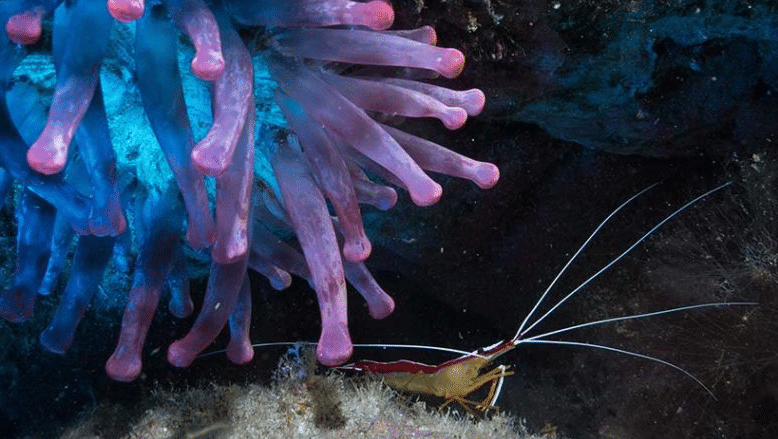 11. Portugal Establishes the Largest Fully Protected Marine Reserve in Europe and North Atlantic
The government of Portugal has expanded a marine protected area around the Selvagens Islands, creating the largest fully protected marine reserve in Europe at 2,677 square kilometers. The Selvagens Islands are a small archipelago in the North Atlantic located midway between Madeira and the Canary Islands. "We know it is critical to protect the migratory corridors marine life depends on. This newly established marine reserve will ensure the Selvagens archipelago's impressive underwater biodiversity will be protected and continue to thrive," said Paul Rose, National Geographic Pristine Seas Expedition Leader. With the establishment of the Selvagens islands marine reserve, Pristine Seas has supported the creation of 25 marine reserves worldwide. Currently, less than 8% of the ocean is currently protected. The project aims to work with local communities, governments and partners to protect at least 30% of the ocean by 2030.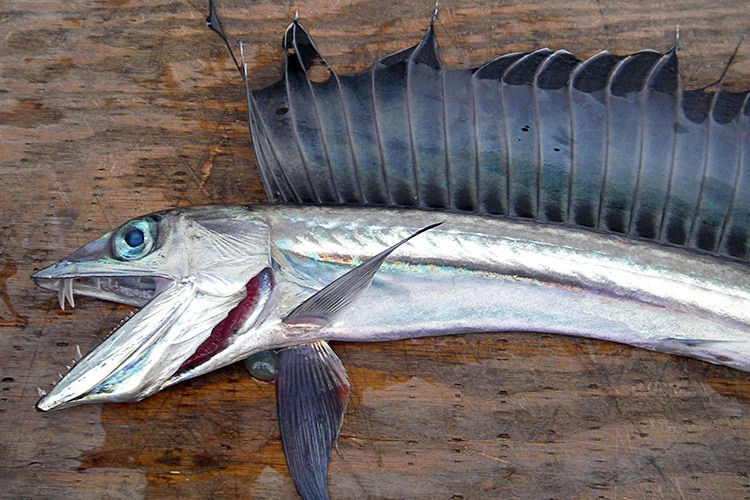 12. Cannibalistic Lancetfish Washes Up on a California Beach, First Preserved Since 1996
Beachgoers have discovered a 4-foot lancetfish washed up near San Diego, California. Although not particularly rare, researchers noted it was the first lancetfish preserved by the Scripps Institution of Oceanography since 1996. The fish was found alive but didn't survive once on land. Lancetfish, which have both reproductive organs, feed on other fish and invertebrates. They can grow to more than 7 feet long and barely digest their food. Little is known about why lancetfish eat their own, since they are not easily observed at lower depths, even though they are found in all oceans. Scripps manager Ben Frable said, "Lancetfish provide a window into the open ocean food web, so being able to learn more about how nitrogen and carbon circulate in the open ocean and what that means for interactions on a global scale is super important."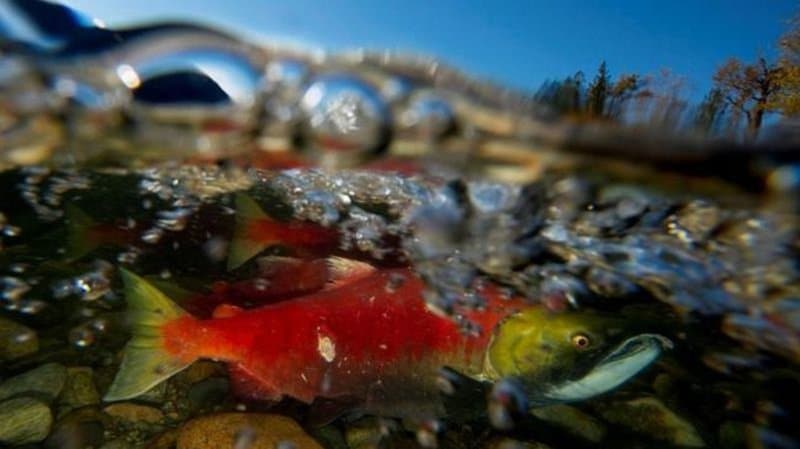 13. Retreating Glaciers Are Creating New Salmon Habitat
The retreat of glaciers in the Pacific mountains of British Columbia (BC) and Alaska could produce thousands of kilometers of potential new salmon habitat, a study shows. It projects that more than 6,000 kilometers of new streams could be accessible to salmon by 2100, and just under one-third of that could be suitable for spawning. Of the total kilometers of new streams that could be gained with "complete deglaciation," 23% would be created by 2050. To make the projection, researchers identified 315 glaciers at the headwaters of existing streams and linked their retreat with five different models of global climate change along with research of potential salmon habitat across coastal BC and Alaska. Coauthor Jonathan Moore said, "While climate change poses dire challenges for salmon in many parts of their life cycle, it also might pose some opportunities in some locations."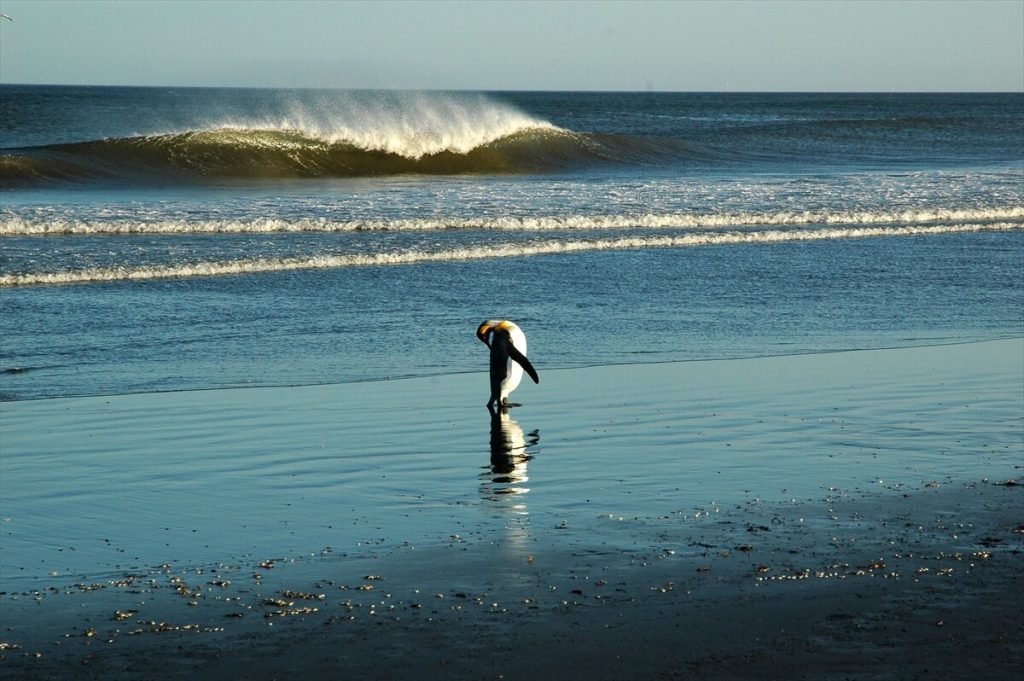 14. United Nations Sea Treaty Should Help Protect Penguins, Researchers Say
Penguins need protection, according to researchers who analyzed 131 scientific papers on penguin movement at sea. The work comes as the United Nations negotiates a treaty regarding the sustainable use of areas beyond national jurisdiction, the high seas, over which no state can claim ownership. "In the marine environment, coastal states typically retain management of waters up to 200 nautical miles from their shorelines, but beyond that, the high seas, which represent 64% of the ocean's surface and 95% of its volume, are considered global commons," said first author Jean-Baptiste Thiebot. "Penguins venture well offshore during some—or all—of their life stages. Hence, while the public may not think of penguins as traveler animals, they are indeed extremely mobile. This mobility also widens the range of threats that they may face at sea," where penguins encounter threats of pollution, fishing and climate change.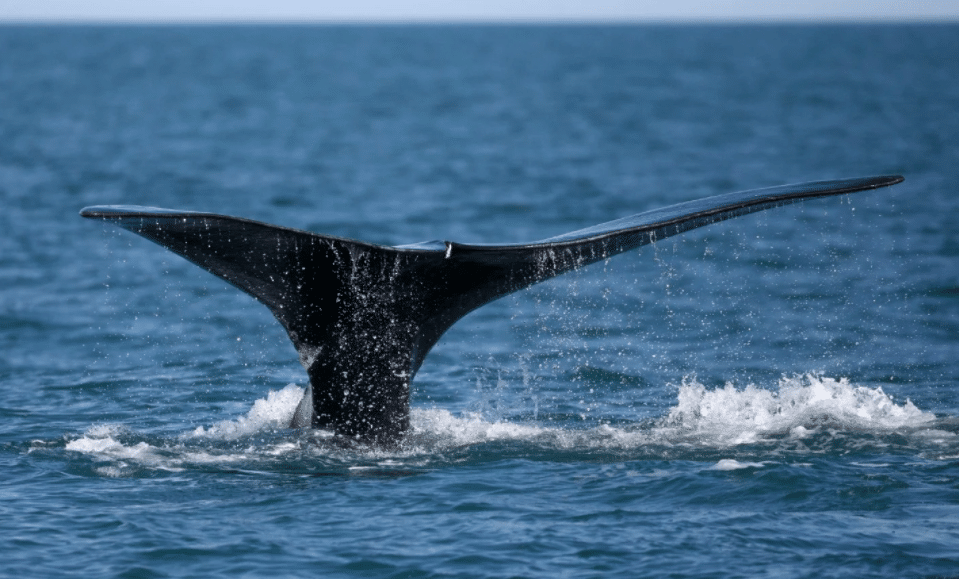 15. Threatened North Atlantic Right Whales – New-Born Calf Gives Hope
The Atlantic whale watching community breathed a sigh of relief, who know critically endangered right whales are as likely to die as they give birth. Slalom has survived at least six fishing net entanglements that are known to kill whales and recently gave birth at age 39. Over the past decade, the right whale population fell from more than 500 in 2010 to about 335, largely because of entanglements, boat strikes and slicing propellers. Fewer than 100 adult females remain. By comparison, endangered southern right whales number in the thousands. Last year an international group of governments and scientists declared that the North Atlantic right whale is "one step from extinction." Between 2012 and 2016, 30 Atlantic right whale deaths were confirmed as human-caused, with all but four linked to fishing gear. The deaths drove a 15% decline in the population.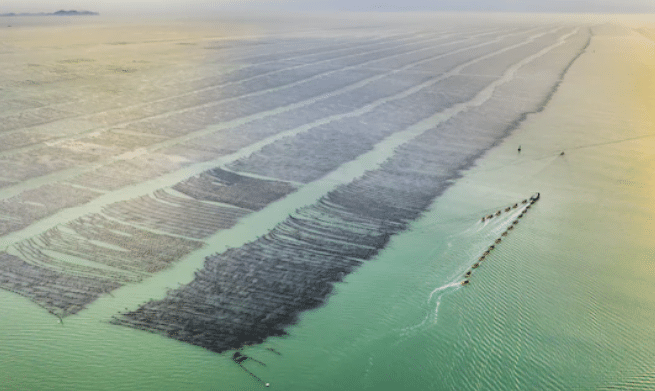 16. Research Strategy for Ocean Carbon Dioxide Removal and Sequestration
A report from, The National Academies of Sciences Engineering Medicine, one of the country's top research organizations argues that the United States should at least investigate whether ocean-based carbon-removal strategies are worthwhile. In one scenario, humanity fights climate change by fertilizing the ocean to pull carbon out of the atmosphere. In another, scientists change the chemistry of seawater so it can absorb more planet-warming gasses. It's unclear whether any of these tactics would meaningfully slow planetary warming, and the side effects are unknown. The idea of hacking the planet to counteract climate change — a practice called "geoengineering" — is controversial in environmental circles. Many worry that the distant promise of unproven technological fixes distracts people from the emissions cuts needed today. The new report is adamant that carbon-dioxide removal (CDR) is no substitute for curbing greenhouse gas pollution. It does not endorse any of the strategies it considers or even advocate for CDR use.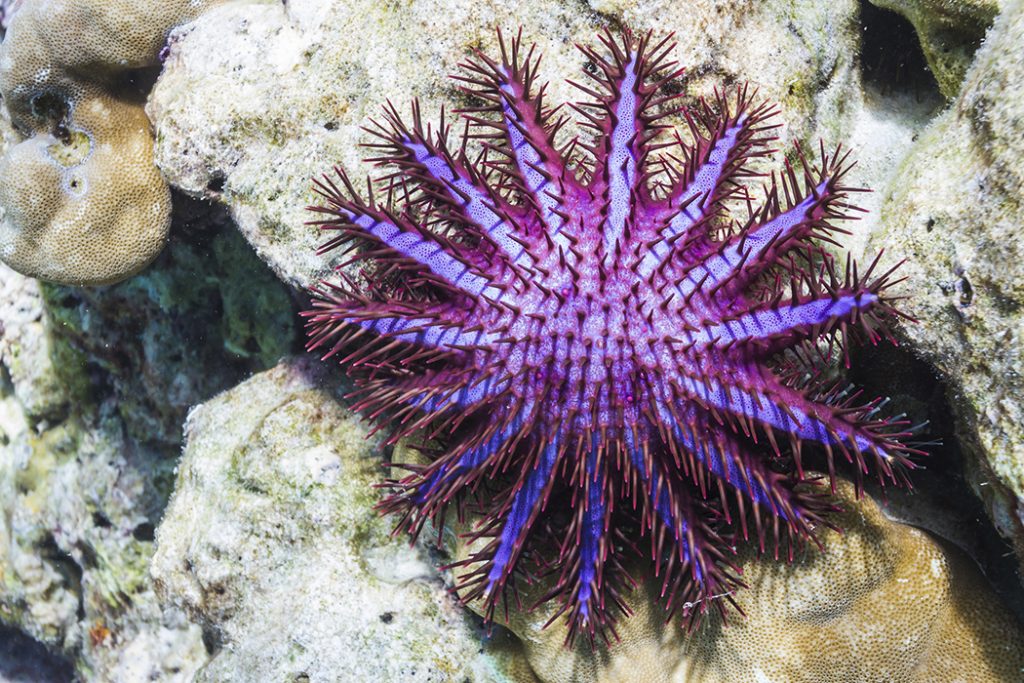 17. Fish Help Control Crown-of-Thorns Starfish Numbers on Great Barrier Reef
Reef fish, such as emperors, tropical snappers and rock cods, help keep numbers of crown-of-thorns starfish down on the Great Barrier Reef, according to new research. The study found the abundance of the coral-eating starfish increases in places where fish species that are known to eat the starfish are removed. Crown-of-thorns starfish are native to coral reefs in the Indo-Pacific and contribute to coral loss when found in large numbers, as they feed on the living tissue of many hard coral species. Recent studies have revealed nearly one hundred species of coral reef organisms feed on different life stages of the starfish. Researchers found that on reefs closed to fishing, biomass of emperors, snappers and rock cod was 1.4 to 2.1 times higher and starfish densities nearly three times lower, than those on reefs open to fishing.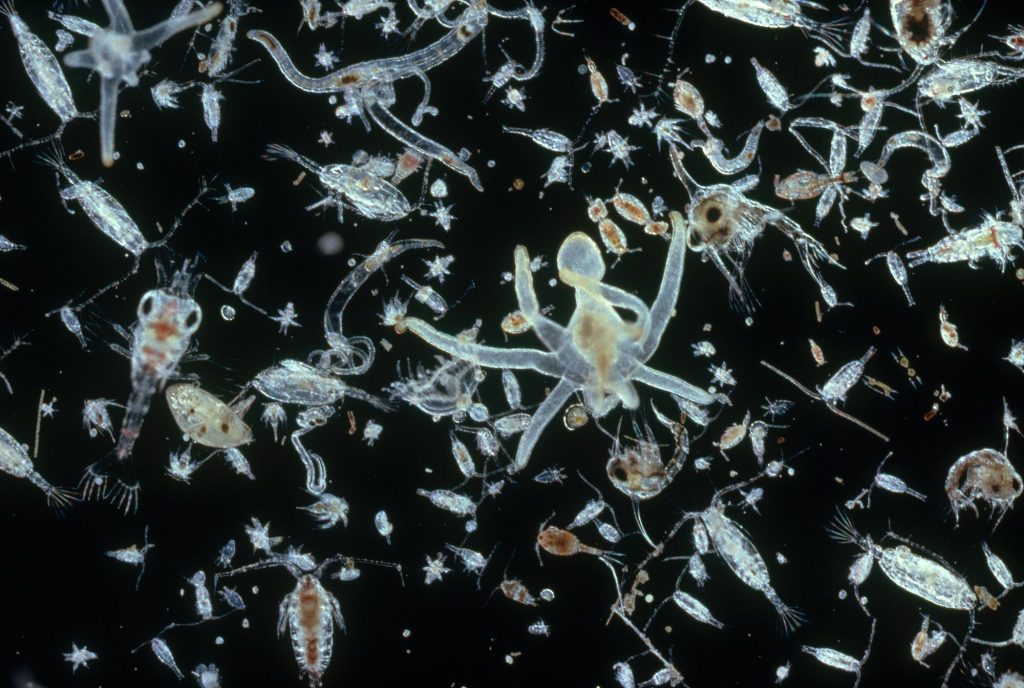 18. Innovative Plankton Monitoring Tool Holds Key to Assessing Health of Ocean Life
Scientists have created a free, online tool to make complex plankton datasets easier and more accessible for all. The Plankton Lifeform Extraction Tool (PLET) brings together separate plankton datasets into one central database and formats the data into predefined lifeforms, making it easier for marine biologists to access robust, reliable plankton data. This data will give a more accurate picture of the spatial and temporal location of ocean plankton and provide data and critical information to inform policy, public interest and scientific discovery. Plankton form the base of the marine food web, help to regulate the ocean chemistry and provide approximately half of the world's oxygen. Because plankton have short life cycles, drift freely in the ocean and have wide distributions, they are sensitive indicators to climate change, and therefore play an important role for scientists monitoring changes in ocean biodiversity.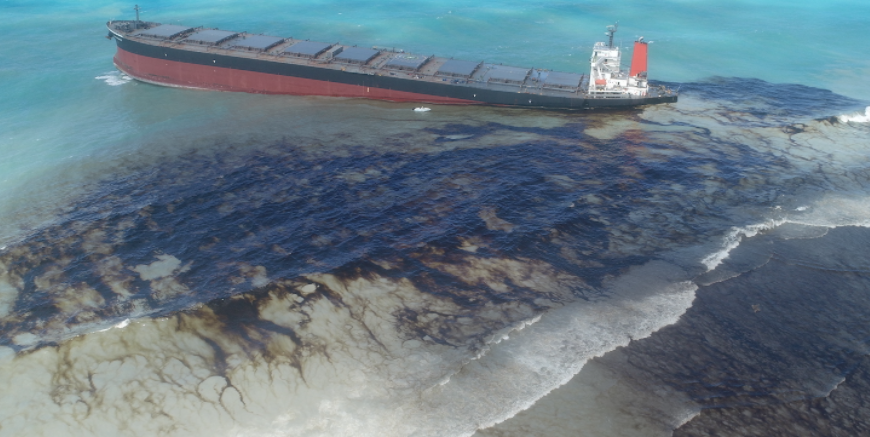 19. Off West Africa's Coast, Most Oil Spills Go Unreported
In one of the first comprehensive studies of images captured by the Envisat satellite, researchers found evidence of 18,063 oil slicks in the Gulf of Guinea between 2002 and 2012. Most of the slicks were caused by spills from shipping vessels and offshore drilling platforms, although some were caused by natural seepages from oil-rich coastal areas. Some of the larger spills led to fines and penalties for companies like Shell and Exxon, but many others went unreported, particularly when they were relatively smaller or didn't wash up onshore. The worst period recorded in the study was 2008, when oil spills covered nearly 1,000 square kilometers (390 square miles) in the Gulf of Guinea over the course of the year, including around 400 km2 (155 mi2) of Angola's coastal waters. Overall, Nigeria was far and away the most heavily affected country in the region.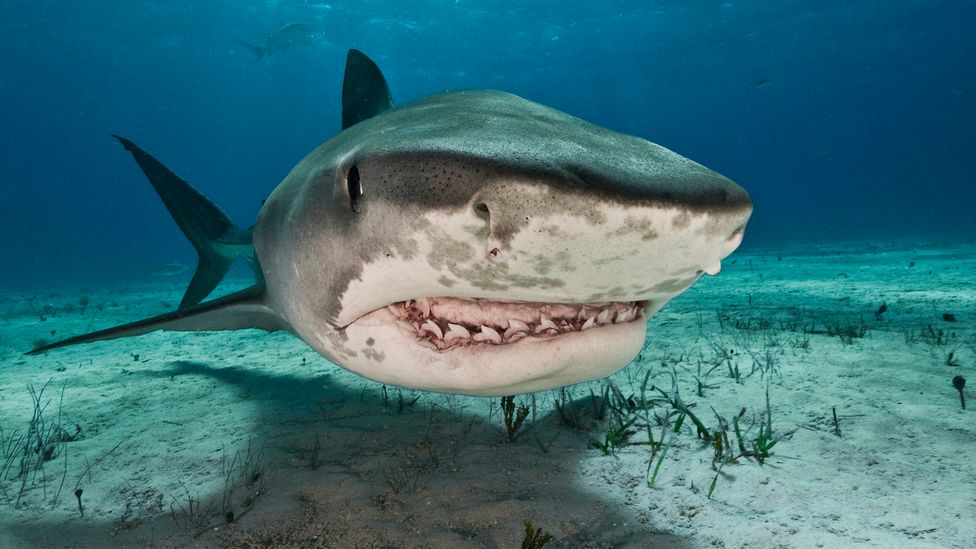 20. Climate Change Is About to Change Everything We Knew About Tiger Sharks
New research looks at how different biological groups of tiger sharks are responding to ocean warming around Australia. Macquarie University researchers combined data spanning two decades, with detailed information on 115 individuals. The researchers found that the movement patterns of each biological group (juvenile females, juvenile males, and adult females) were correlated with different gradients of water temperatures. "Climate change is raising the water temperatures, consequently, it is moving the thermal gradients that not only tiger sharks but also their prey like to live in. This rise in water temperatures is likely to expand tiger shark habitats towards the east coast of Tasmania over the next decade," said graduate student Yuri Niella. Juvenile and adult females are expected to spend more time in the northern region, while juvenile male distribution is moving southwards due to ocean warming and redistribution of their prey.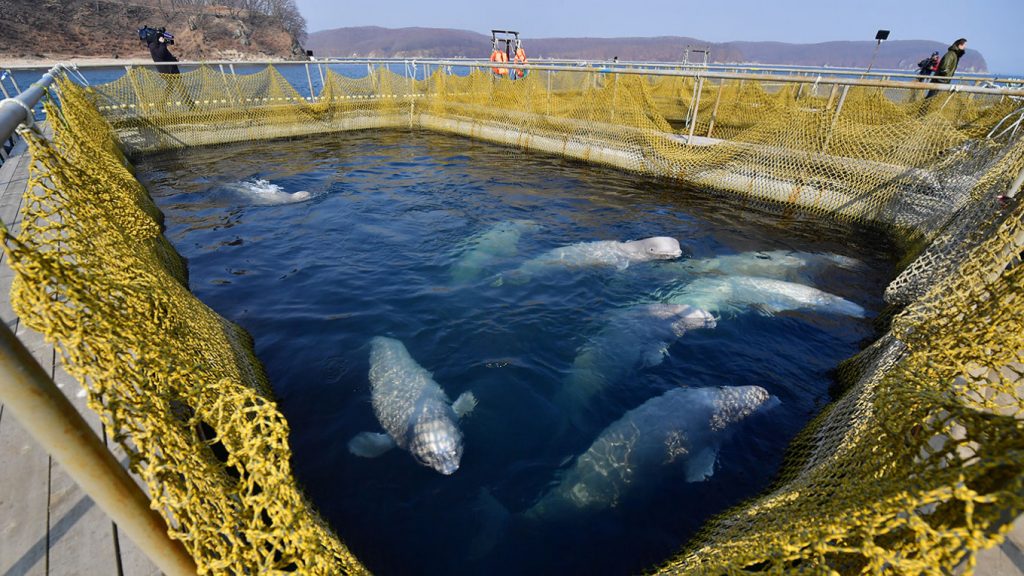 21. Russia Closes Notorious Marine Mammal Containment Facility, "Whale Jail"
Russia has dismantled a notorious facility dubbed the "whale jail" that kept dozens of mammals in cramped conditions, causing an international outcry. Almost 100 whales were kept in the secretive facility in Srednyaya Bay before being released following an intense campaign by animal rights and environmentalist groups in 2019. The animals were captured to perform in aquariums. The environmental prosecutor's office of the Amur Basin — in the Russian Far East — said the jail had been completely dismantled and the structure of the jail had been moved to a shipyard. Environmental groups welcomed the move. All the whales kept in the jail, which included 77 belugas, are now in the wild. The jail was the only known such facility in Russia, but the country has other facilities for keeping large sea animals in "terrible" conditions for performances in oceanariums.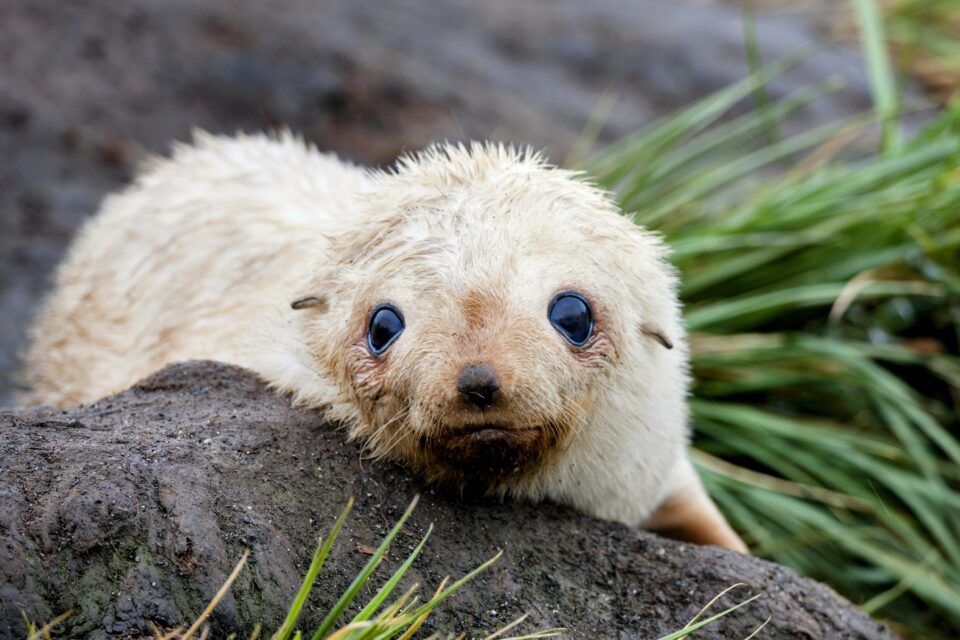 22. Antarctic Fur Seals Struggle in a Warmer Climate
Climate change is making life more challenging for the Antarctic fur seal, including a limited supply of krill during the summer. Little is known about how climate change may impact them in the winter. Researchers from the University of Barcelona used satellite tracking to monitor juvenile and immature males, which represent more than the 80% of the seals in Antarctic waters during winter. Females leave Antarctica when the breeding season is over, moving to warmer South America, while the male seals stay behind in Antarctica. The males spend most of the winter in the Antarctic Ocean without going to the mainland, where they stay in water less than 1,000 meters deep–also the preferred habitat of their prey, krill. As winter progresses and krill migrate deeper, the seals also dive deeper. As the climate changes, colonies may need to move south across the Antarctic peninsula.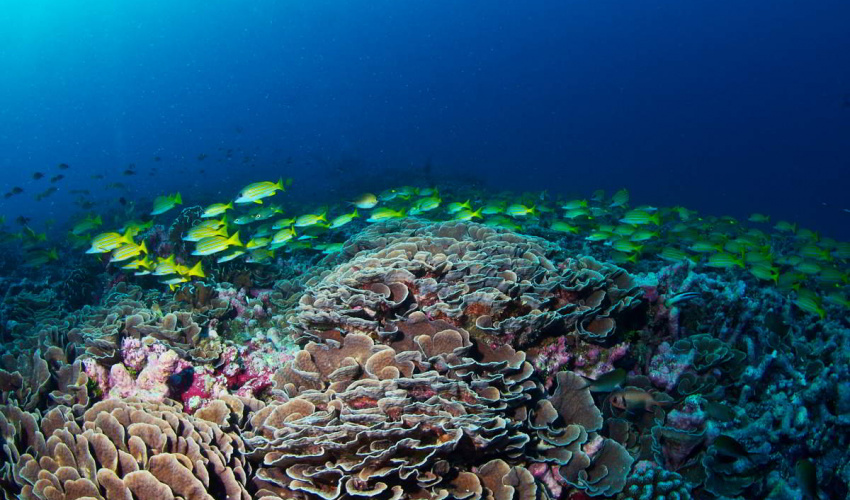 23. Coral Reefs of Western Indian Ocean at Risk of Collapse: Study
Rising sea temperatures and overfishing threaten coral reefs in the western Indian Ocean with complete collapse in the next 50 years, according to a groundbreaking study of these marine ecosystems. The findings warned that reefs along the eastern coast of Africa and island nations like Mauritius and Seychelles face a high risk of extinction unless urgent action was taken. Researchers found that all reefs in this region face "complete ecosystem collapse and irreversible damage" within decades, and that ocean warming means some coral habitats are already critically endangered. Lead author David Obura said, "There's nowhere in the region where the reefs are in full health. They've all declined somewhat, and that will continue." Reefs fringing picturesque island nations like Mauritius, Seychelles, the Comoros and Madagascar—popular ecotourism destinations heavily reliant on their marine environment—were most at risk, researchers said.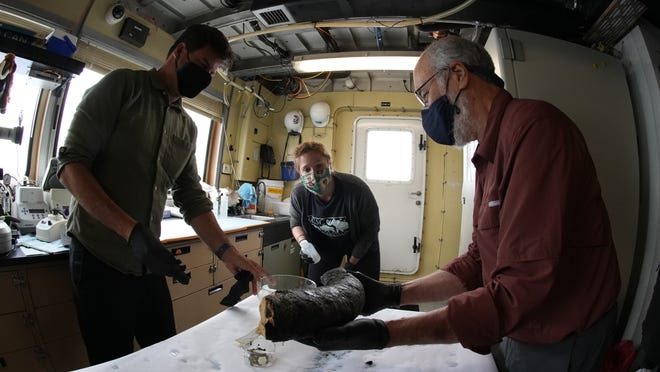 24. Columbian Mammoth Tusk Found 185 Miles Off the Coast of California
Mammoth fossils have been found across the world not just on land, but in places like rivers and lakes. Yet, scientists were surprised to find a mammoth tusk sitting thousands of feet deep in the ocean. Two scientists from the Monterey Bay Aquarium Research Institute were exploring the ocean floor around 10,000 feet deep and 185 miles off the coast of California when they spotted what looked to be an elephant tusk. The scientists determined the tusk actually belonged to a Columbian mammoth. The discovered tusk, which was around three feet, was most likely preserved due to the old, high-pressure environment of the deep sea, but University of Michigan paleontologist Daniel Fisher said the discovery is unlike anything seen before. "Other mammoths have been retrieved from the ocean, but generally not from depths of more than a few tens of meters," Fisher said.