December 3, 2021 – We gather news: You stay informed
Plastic Pellets, 'Nurdles', more Destructive than Oil Spills, Fin Whale Populations Recovering, Canada Delays Plastic Ban for One Year and more…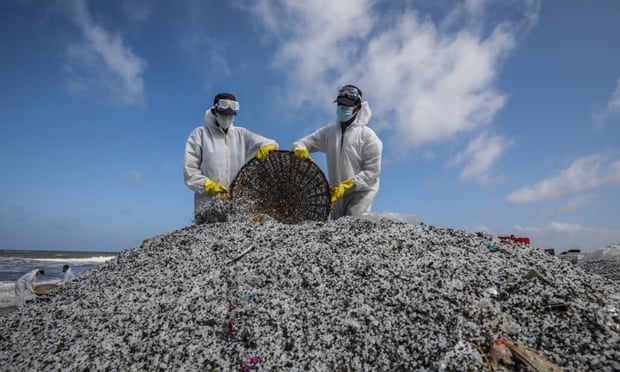 1. Nurdle Alert! Billions of Tiny Plastic Pellets Cause as Much Damage as Oil Spills, Yet Not Classified Hazardous
The biggest impact of the X-Press Pearl sinking in Sri Lanka, ​​according to the UN, came from the spillage of 87 containers full of lentil-sized plastic pellets: nurdles. Since the May disaster, nurdles have been washing up along hundreds of miles of coastline. They have been found in the bodies of dead dolphins and the mouths of fish. Nurdles, the colloquial term for "pre-production plastic pellets", are in all plastic products. Wildlife often mistake them for food. They can fragment into nanoparticles that are the second-largest source of micropollutants in the ocean, by weight. Unlike kerosene, diesel and petrol, nurdles are not deemed hazardous under the International Maritime Organization's dangerous goods code. Now environmentalists are joining forces with the Sri Lankan government to call for nurdles to be reclassified as hazardous. This would make them subject to disaster response protocols to prevent worse environmental outcomes.
Thank you for your generous gift that will help us continue the production of this weekly, free publication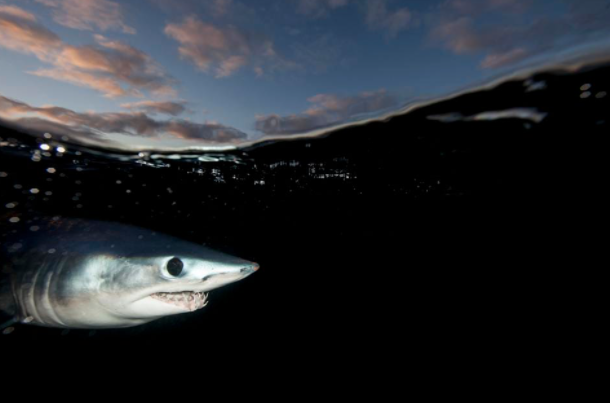 2. First-in-the-World Mako Bans Could Help Overfished Species Recover
Known as the fastest sharks in our oceans, shortfin makos (Isurus oxyrinchus) have been trying to outswim the looming threat of extinction for the last few years. At the conclusion of the International Commission for the Conservation of Atlantic Tunas (ICCAT) – a coalition of 50 countries including some of the world's largest fishing nations – meeting this week, countries agreed "to end overfishing immediately and to gradually achieve biomass levels sufficient to support maximum sustainable yield by 2070," according to a statement late on Tuesday. This includes a two year retention ban for North Atlantic shortfin makos (2022 and 2023), an action that ICCAT scientists have been advising since 2017 as "the most effective immediate step toward reversing decline and rebuilding the population." The ban forms the core of a long-term international rebuilding plan, the first in the world for the exceptionally valuable, globally threatened sharks.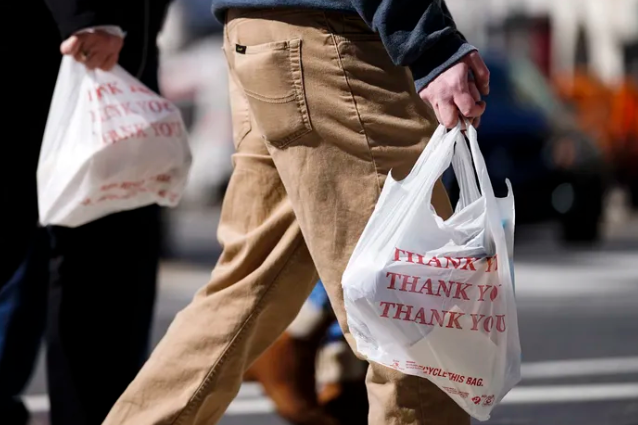 3. Most Businesses Aren't Following Philadelphia's New Plastic Bag Ban Yet
The nonprofit advocacy group PennEnvironment says many businesses are failing to comply with Philadelphia's new plastic bag ban, which went into effect in October, with fines beginning next year. It also found some are using thicker bags and claiming they are reusable when they are not. PennEnvironment staff and volunteers visited more than 50 retail stores to see if they were complying with the ban on single-use bags. They found more than half in violation, with 27 stores still providing plastic bags that are illegal under the new law. Philadelphia's plastic bag ordinance, originally approved two years ago, was delayed by the pandemic. It prohibits businesses from using single-use plastic bags for purchases. Though the law is in place, the city won't start full enforcement, which includes fines, until April 1, 2022 to allow businesses to prepare. Currently, the city is only issuing warnings.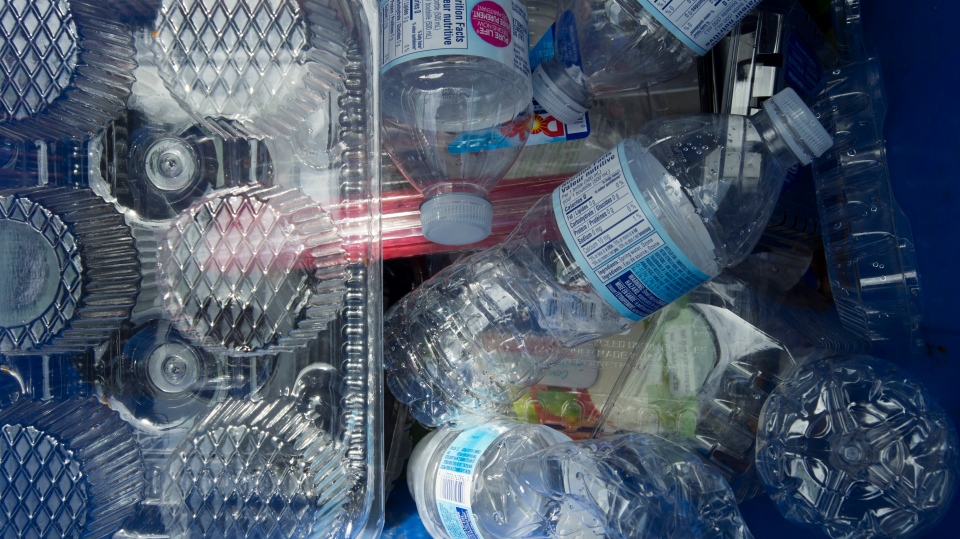 4. Canada's Ban on Single-Use Plastic Items Delayed Until 2022
Despite previously announcing that a ban on certain single-use plastic items would take effect by the end of this year, the federal government now says Canadians can expect to see the final regulations sometime in 2022. The ban on six single-use plastic items, including checkout bags, cutlery and straws, is part of the federal government's larger plan to eventually eliminate plastic waste in an effort to reduce greenhouse gas emissions. According to Environment and Climate Change Canada, Canadians discard three million tons of plastic waste each year, and only 9% of it is recycled. A recent study conducted by Deloitte and Cheminfo Services Inc. shows that the majority of plastics introduced to the Canadian market and discarded as waste in 2016 were actually packaging materials. This included plastic bags, bottles and other items commonly used in the food and beverage sector.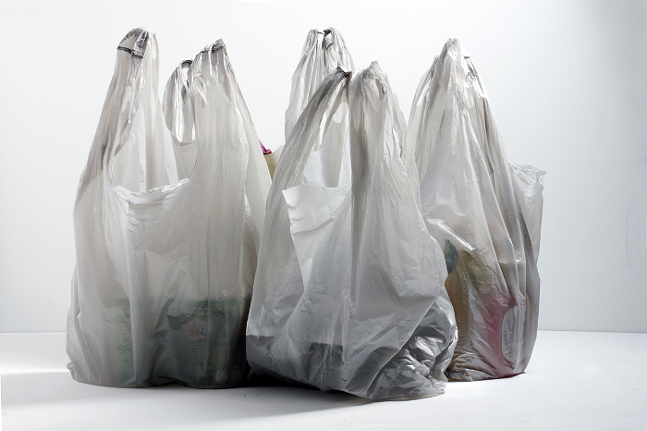 5. Pittsburgh City Council Introduces Single-Use Plastic Bag Ban
A Pittsburgh city councilor has introduced a bill to regulate the sale of single-use plastic bags within city limits. If passed, the bill would ban the use of single-use plastic bags, and businesses would provide consumers with a recycled paper bag for a fee. The ban would go into effect 180 days after passage, and businesses would also be required to post information in their stores before these changes take effect. The goal of the bill is to encourage the use of reusable bags and reduce plastic pollution. The proposed legislation is modeled after a bill passed in Philadelphia. Recently the Pennsylvania General Assembly cleared the way for municipalities to implement their own single-use plastic bans. For years, local laws were preempted by state law. PennEnvironment expects the measure could prevent more than 108 million single-use plastic bags from entering the region's waste stream.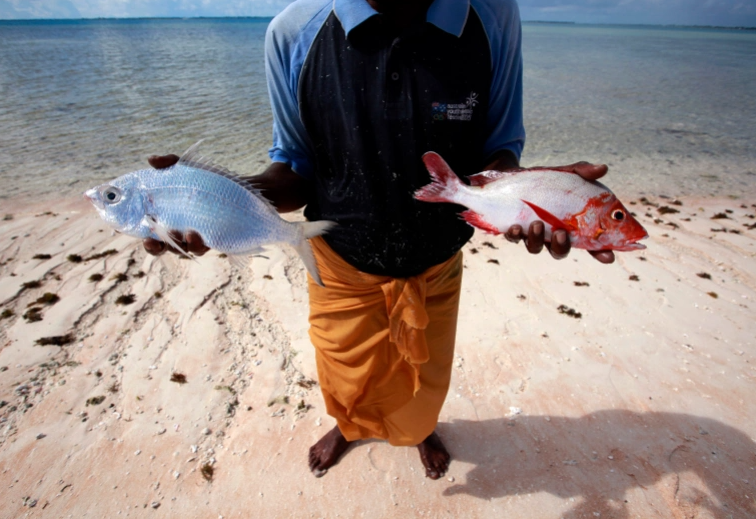 6. Pacific Islands Disappointed by COP26 Pledges
The United Nations COP26 Climate Change Conference held in Glasgow was billed as the last chance to save the future of life on earth by ensuring global warming did not exceed 1.5 degrees Celsius. While participating nations made pledges such as rolling back coal usage and converting to zero-emission transportation, for many Pacific Islanders, the summit failed on the decisive action needed to contain global warming. "Glasgow missed the 1.5 degrees goal. It was the Pacific's expectation that this would be firmly and irreversibly secured in Glasgow," said Satyendra Prasad, Fiji's ambassador to the UN. "We are now dependent on large emitters to offer deeper emissions cuts. But the second part of the equation is more important. These countries have fewer and fewer years left in which to achieve the cuts before 1.5 degrees is lost permanently."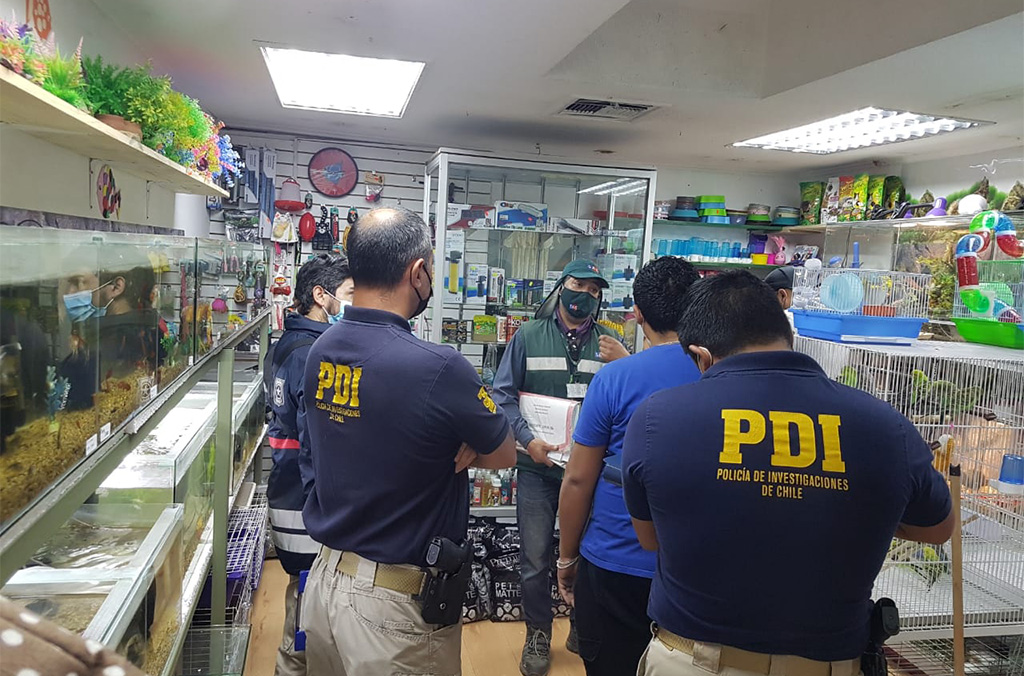 7. Authorities Worldwide Seize Trafficked Wildlife and Timber, Including Coral
A worldwide enforcement operation, codenamed Thunder 2021, against wildlife and timber crime coordinated by INTERPOL and the World Customs Organization (WCO) has seized some 4,843 kg of marine products, including corals, as well as other protected wildlife and timber, disrupting crime networks and resulting in hundreds of arrests worldwide. On the border with Mozambique, South African authorities seized 460 kg of abalone bound for China. Abalone molluscs are at critically low levels because of over-exploitation. Polish authorities intercepted 29 illegal caviar shipments including one batch valued at $10,000. International trade in all species of sturgeons is CITES-regulated. "The volume of seizures made during Operation Thunder 2021 proves how serious the transnational organized crime threat is for wild species and ecosystems," said CITES Secretary General Ivonne Higuero. The operation involved customs, police, financial intelligence units and wildlife and forestry enforcement agencies in 118 countries.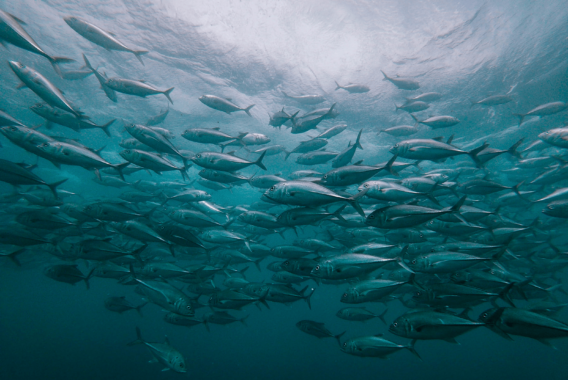 8. At COP26, Leaders Discuss Sustainable Supply Chains in the Blue Economy
The recent COP26 included an unprecedented number of ocean-centric discussions. Over 90% of the world's trade in materials and finished goods is moved by sea, which is why resilient and sustainable supply chains are a critical component of the blue economy. Some events highlighted the importance of the human-ocean relationship, including the roles that each part of the supply chain can take in working towards a responsible, resilient, sustainable and safe blue economy that protects our oceans – and us. Major change is needed to the way in which industry and governments treat the oceans. To restore the seas, and increase their resilience and productivity, we must commit to sustainable supply chain transport solutions. It is clear that advocacy, education, collaboration and regulation are required to drive practical, safe and sustainable solutions to keep our oceans – and us – healthy.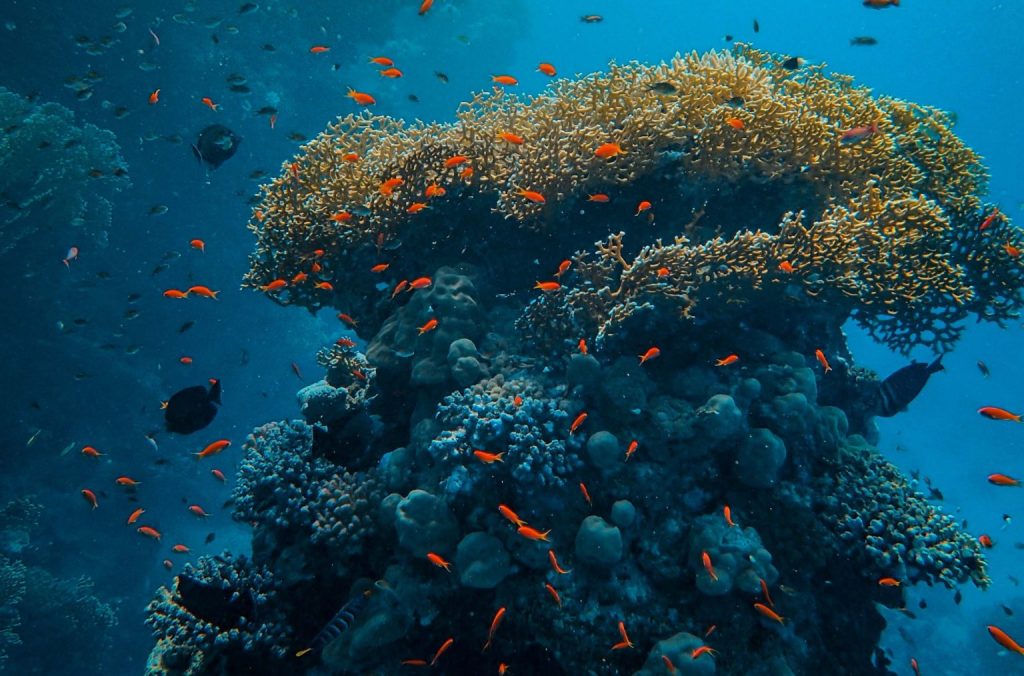 9. Superstitious Beliefs Fuel Demand in India's Illegal Wildlife Trade
In India, the demand for animal parts in superstitious rituals fuels poaching and illegal trade, and the illegal availability of these parts sustains the rituals. The illegal trade in wildlife – of live and dead animals and of animal parts – generates $7-23 billion in revenue every year. The UN Office on Drugs and Crime's World Wildlife Crime Report for 2020 indicates that almost 6,000 species have been seized between 1999 and 2019, including mammals, corals, birds and fish. Species traded illegally often play an important role in the ecosystems they inhabit. For example, sea fans are vital components of coral reefs. ​​India's Wildlife Protection Act 1972 bans trade in species protected under the Act, but sanctions to deter illegal trade have had little effect. Some superstitions are rooted in religious practices, so conservationists sometimes turn to religious leaders for help protecting endangered wildlife.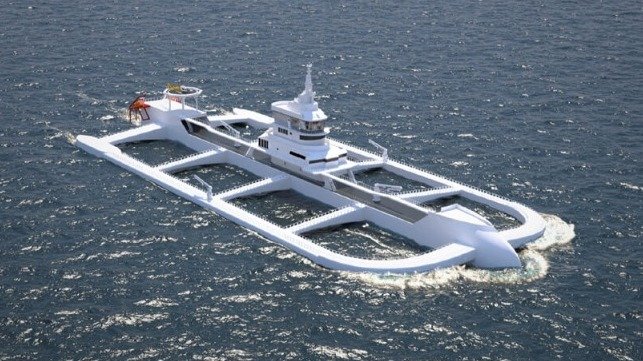 10. Self-Propelled Fish-Farm Vessel Receives Tentative Approval
A group in Chile has received design approval for a revolutionary ship to improve the farming and production of fish. The Ocean Ark, a concept for a floating, offshore, self-propelled aquaculture vessel, received an Approval in Principle from the Italian ship classification society RINA. The initial designs are for a movable fish farm with a 197-foot beam using a trimaran design to create large tanks with metal cages to contain the fish. The vessel is designed to produce low emissions and operate autonomously or with a crew of up to 20. The artificial intelligence systems and self-cleaning fish cages would help secure fish health and welfare. The vessel could also maneuver away from threatening situations ranging from marine heatwaves to algae blooms and storms. The vessel could also operate near different consumer markets, reducing the need to transport the fish to market.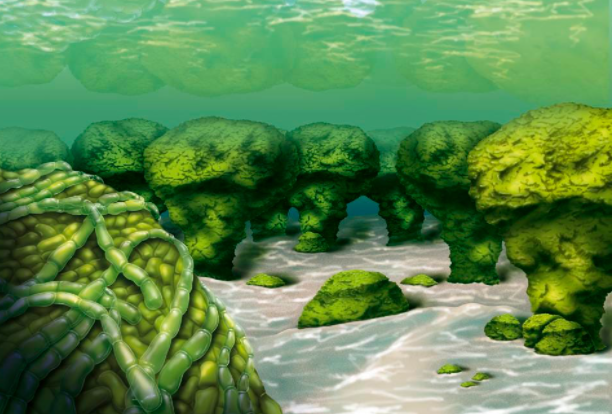 11. Study Reveals How Explosion In Ocean Life Built The First Mountains
A new study from the University of Aberdeen says that an unprecedented abundance of oceanic life helped create Earth's first big mountains. While the formation of mountains is usually associated with the collision of tectonic plates causing rock to be thrust skywards, the study has shown that this was triggered by an abundance of nutrients in the oceans two billion years ago, causing an explosion in microscopic life. To allow solid masses of rock to slide over each other, forming higher mountain ranges, a lubricating material like graphite is needed. When the microorganisms populating Earth's early oceans died, they fell to the ocean floor, their carbon-rich remains forming graphite. "Ultimately what our research has shown is that the key to the formation of mountains was life, demonstrating that the Earth and its biosphere are intimately linked in ways not previously understood," said the authors.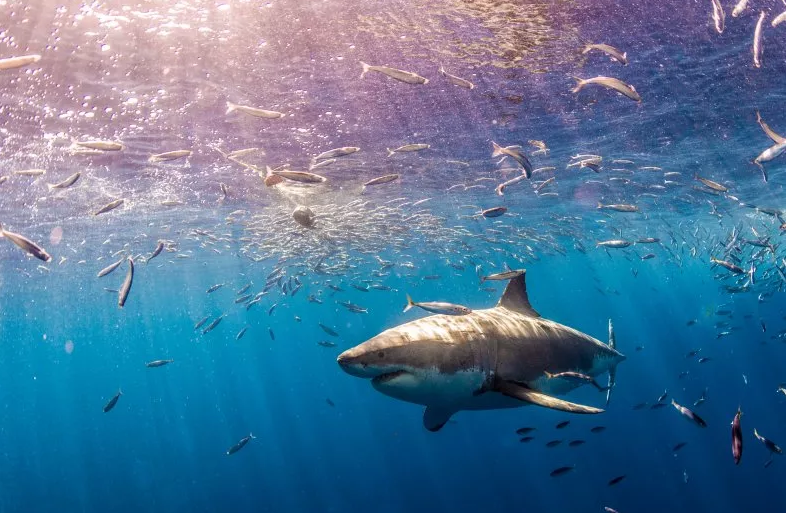 12. Researchers Follow Great Whites from Guadalupe to a Mysterious Population off California
Michael Domeier and Nicole Nasby Lucas have been studying great white sharks together for over 20 years. Working off Guadalupe Island, they have compiled a huge database. The waters around the volcanic island provide warmth and a steady flow of nutrients into the surrounding waters, making them food chain hotspots. From Domeier and Nasby Lucas's research, we now know a huge amount about this population of sharks. Males return there on an annual basis, while females have a two year migration cycle when they are pregnant. The team has also discovered that great whites spend a lot of time in the open ocean, sometimes making their way to Hawaii, almost 2,500 miles away. What they are doing there and why is still a mystery. The team is now also studying a site off California where a huge population of great whites has been discovered.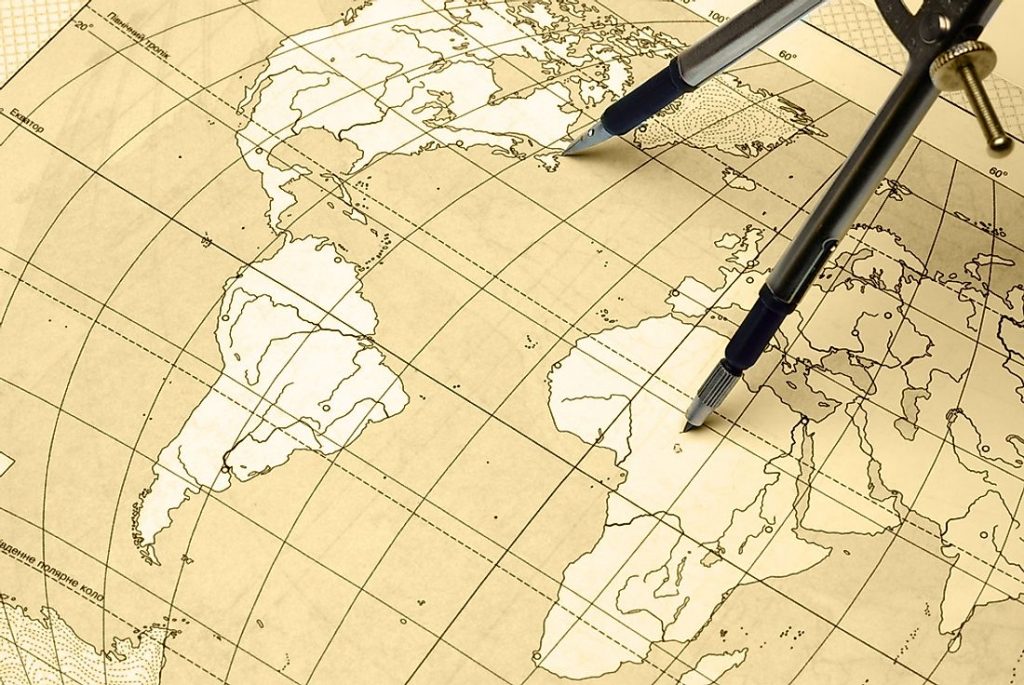 13. Sustainable Development Goal Partnerships May Perpetuate the Global North–South Divide
The 2030 Agenda for Sustainable Development gives equal emphasis to developed ("Northern") countries and developing ("Southern") countries. Implementation of the Sustainable Development Goals (SDGs) demands coherent collaboration to transform society across all countries, yet there has been little research published on SDG partnerships. A new study explores the extent to which partners from Northern and Southern countries are involved in them and their focus. It identifies that involvement is unequally distributed and may perpetuate the North–South divide in countries' resources, including access to data and scientific capacities. Partners from low-income countries are involved in far fewer partnerships than those from countries in all other World Bank income categories. The study finds that all those promoting sustainable development from governmental, private and third-sector organisations need to address global inequalities in establishing and implementing SDG partnerships if they are to facilitate delivery of Agenda 2030.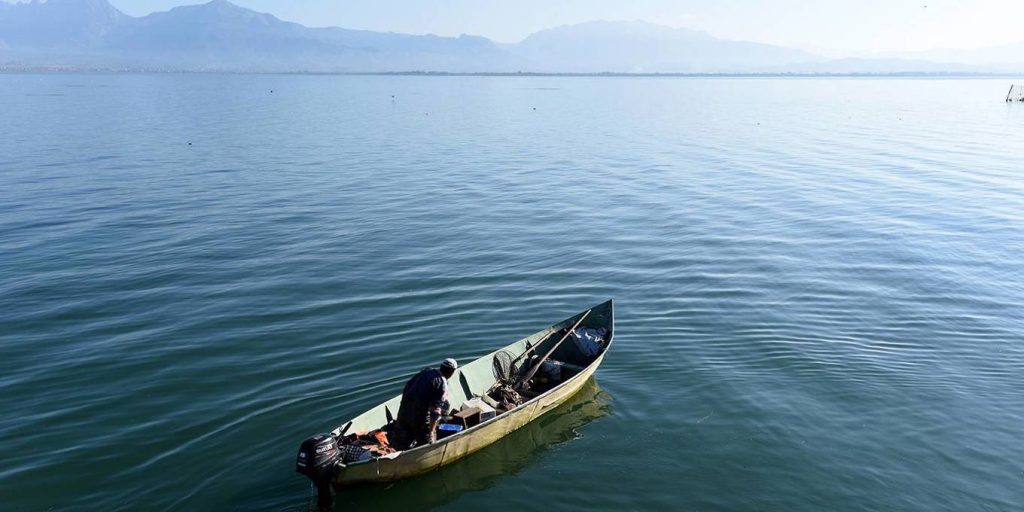 14. Opinion: Promises to Reduce Fishery Subsidies to Be Tested at World Trade Organization Conference
The World Trade Organization (WTO)'s members have been trying to negotiate a deal to curb fisheries subsidies since 2001. If WTO members eliminated all harmful fisheries subsidies, global fish biomass could increase by 12.5% by 2050. The aim is not to remove support from fishing communities, but to redirect it in a more meaningful and less damaging way. A deal would create a global framework of accountability and transparency for subsidy programs, spurring dialogue between stakeholders to develop policies that better support fisherfolk while protecting our global commons. With the start of the WTO's 12th Ministerial Conference just days away, now is the moment for a deal. Failure would not only harm the ocean and those who depend upon it, but also would diminish the global rules-based system and damage the pursuit of the 2030 Agenda for Sustainable Development.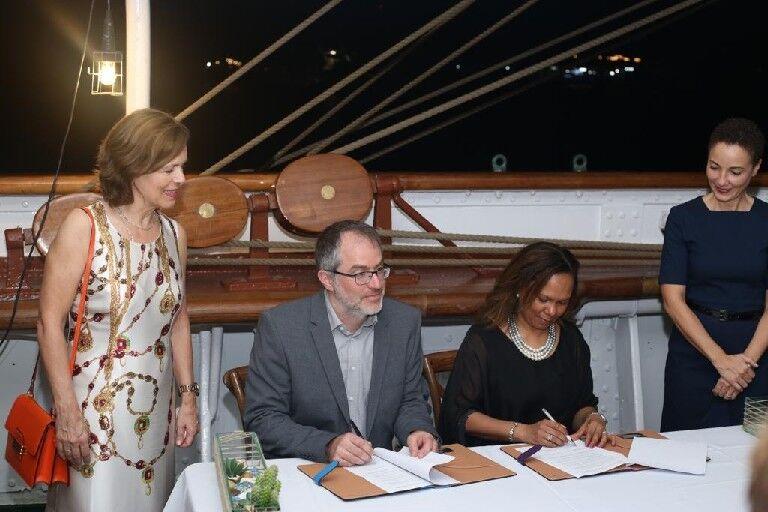 15. Jamaican, Norwegian Universities Sign Memo to Collaborate on Climate, Ocean Science
The University of the West Indies (The UWI) and Norway's University of Bergen (UiB) have formalized ongoing collaborations with the signing of a memorandum of understanding. The two universities committed to advancing research and action on the United Nations' Sustainable Development Goals 13 (Climate action) and 14 (Life Below Water). "By joining forces, the two universities will solidify our joint leadership in climate and ocean science and further strengthen our efforts to fulfil the goals set by the UN Agenda 2030," said the University of Bergen's Kerim Nisancioglu. Among initiatives on the horizon for the two universities: creating a new multidisciplinary Caribbean research program on ocean science and climate action and strengthening linkages for research advocacy and partnerships between Norway, the Caribbean and the South Pacific to advance ocean science, climate action, science diplomacy and the global policy impact agenda.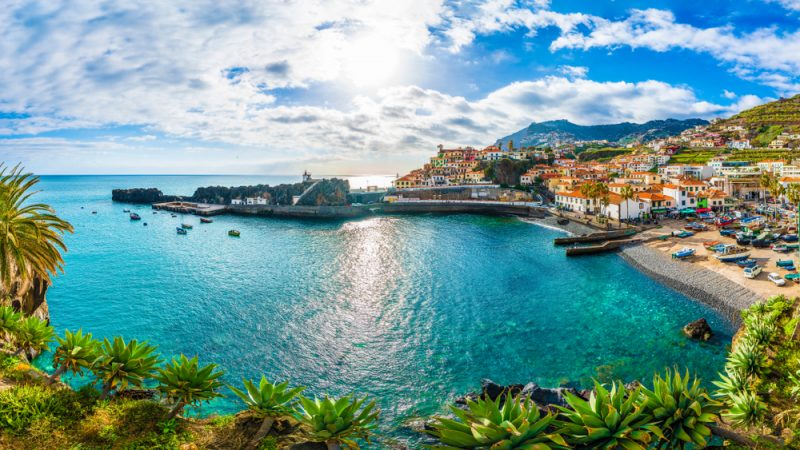 16. Portugal's Madeira Launches Europe's Largest Marine Protected Area
The regional government of Madeira has announced the creation of Europe's largest marine protected area through the approval of a new legal regime on the nature reserve of the Selvagens Islands. The development means Madeira would have the largest marine area in Europe and the entire North Atlantic, with the most comprehensive class of protection, excluding all extractive activities. The new legal regime on the Selvagens islands nature reserve significantly expands the protection of the archipelago's waters, in the year marking the 50th anniversary of the establishment of this reserve. The declaration of this marine area of total protection covers a territory of 2,677 square kilometres, in an area of 12 nautical miles around the Selvagens Islands. All species existing in this area are now fully protected from extractive activities, such as fishing or aggregate exploitation.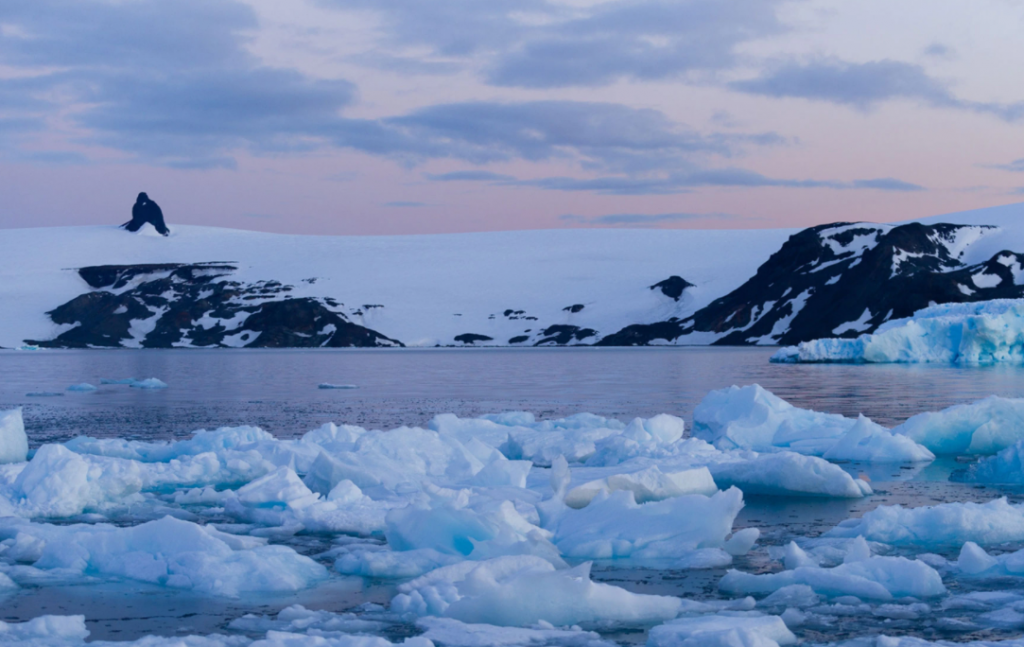 17. Researchers Identify Behavioral Adaptations That May Help Antarctic Fishes Adapt to Warming Ocean
Researchers from Virginia Tech's Fralin Biomedical Research Institute have published a new study in PLOS ONE describing how two species of Antarctic fish — one with hemoglobin in its blood cells and one without — respond to acute thermal stress. The researchers observed that both species responded to progressive warming with an elaborate array of behavioral maneuvers, including fanning and splaying their fins, breathing at the surface, startle-like behavior, and transient bouts of alternating movement and rest. "Our team found that Antarctic fishes compensate for increasing metabolic demands by enhancing respiration through species-specific locomotor and respiratory responses, demonstrating resilience to environmental change and possibly to global warming," said research team lead Michael Friedlander. "While these findings suggest that Antarctic fishes may be able to behaviorally adapt somewhat under extreme conditions, little is known about the effects of environmental warming on their predation habits, food availability, and fertility."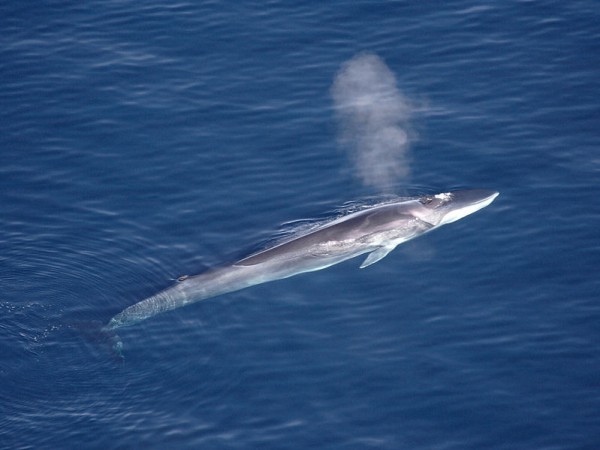 18. The Population of Endangered Fin Whales Could Finally Be Recovering
Under the US Endangered Species Act, the fin whale is now listed as endangered. However, the International Union for Conservation of Nature (IUCN) downgraded it to vulnerable status in 2018. Although there are an estimated 100,000 fin whales alive today, the IUCN claims that the world population of fin whales is growing, owing to a drop in commercial whaling. According to projections, the species' total population has rebounded to more than 30% of what it was three generations ago. Still, the whales are vulnerable to dangers like ship strikes, underwater noise pollution disrupting their ability to communicate, and climate change impacting their food stocks. Climate change also poses a threat by impacting the distribution of sea ice, impacting foraging and potentially reducing reproductive rates. Their recovery after the drop in commercial whaling shows, though, their resilience when protection measures are taken.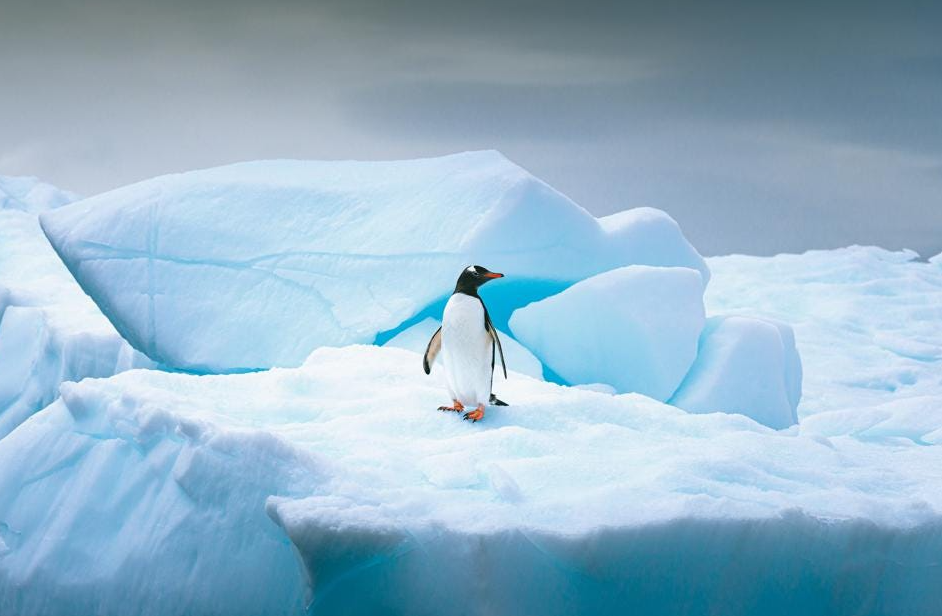 19. World Leaders Fail to Expand Protections Around Antarctica Yet Again
In October, world leaders came together for the annual meeting of the Commission for the Conservation of Antarctic Marine Living Resources (CCAMLR), which governs the waters around Antarctica. Once again, they failed to establish vital protections for Antarctica's Southern Ocean despite international support for sweeping conservation actions. This year, CCAMLR considered creating three new marine protected areas (MPAs): the Weddell Sea, the East Antarctic, and the Antarctic Peninsula MPAs. Establishing these new MPAs would have constituted the largest conservation action ever taken and would have expanded protections to about 20% of Antarctica's Southern Ocean. But CCAMLR was unable to obtain the unanimous support necessary for establishment. Opposition came from China and Russia, who are asking for the Commission to redo the MPA designation process. But mounting international support for the MPAs gives hope that the areas may win protection in 2022.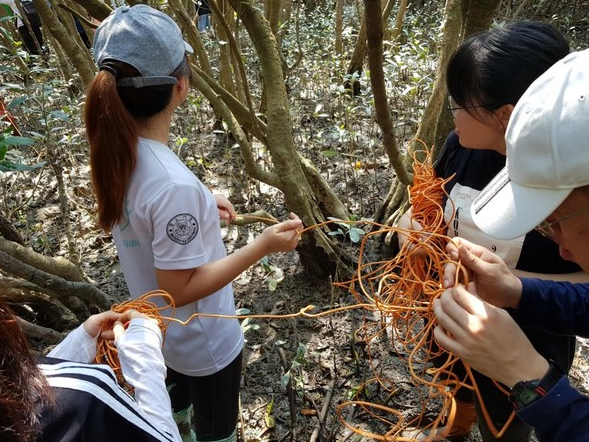 20. China and Vietnam Cooperate in Release and Conservation Fishery Resources in the Beibu Bay
Marine fishery resources are continuing to decline, impacting the development of world fisheries and disrupting the balance of the earth's ecosystem. The importance of active international cooperation in conserving marine fishery resources has become increasingly prominent. In 2017, China and Vietnam signed a memorandum of understanding regarding fishery resources in the Beibu Bay. Since May 2017, the two sides have successfully held 4 joint activities in their border waters. They have completed the breeding and release of a variety of fish in the gulf region, including red sea bream, black sea bream, humphead snapper, yellow grouper, redtail shrimp and pines Mogi. The joint conservation effort has not only effectively promoted the recovery of fishery stocks in the gulf area, but also increased the income and benefits of the fishermen of the two countries, contributing to the sustainable development of fisheries in this area.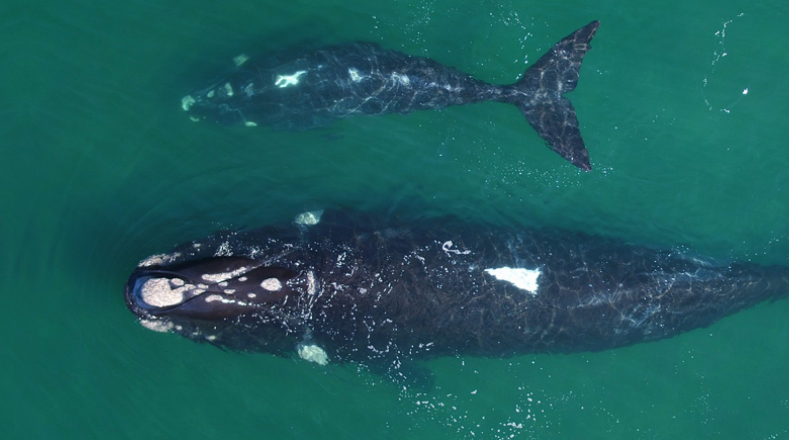 21. El Niño Takes a Toll on Southern Right Whales in the Atlantic Ocean
A new analysis has shown that El Niño events, which warm the seas near South America, made right whale populations plummet, according to a report in Science Advances. Scientists examined an archive of more than 4,000 photos of adult female southern right whales to track 1,380 individuals off of Peninsula Valdés, Argentina. The identifications revealed that intense El Niño events in 1997-98 and 2015-16 may have killed about 4% and 5% of the adult females near Argentina in those years, respectively. Mortality in this population usually averages just 1%. Severe El Niño seasons may become more frequent with a warming climate, leading scientists to project that the whales will not come close to the predicted carrying capacity of 35,000 whales. Scientists suspect the El Niño warmings reduced krill in the South Atlantic, starving mothers needing to regain their body weight postpartum.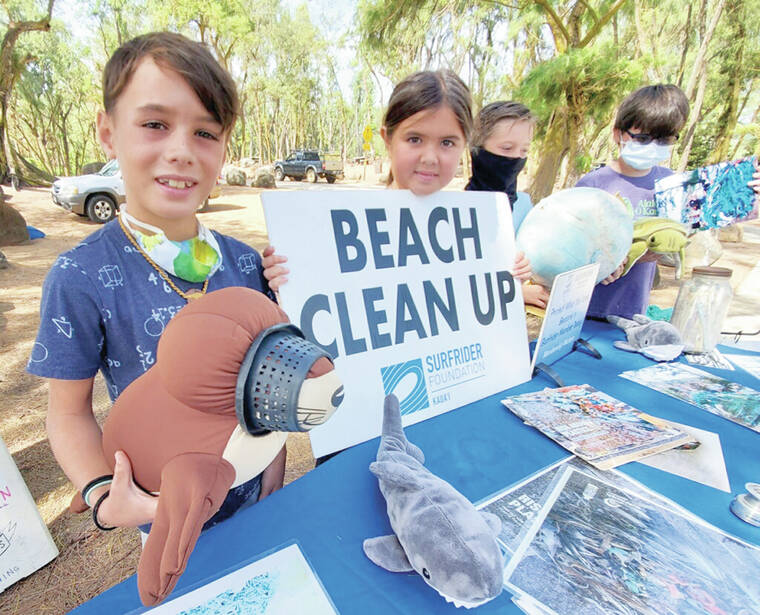 22. Hawaiian Beachgoers Help Identify Hagfish Traps, Spare Monk Seals
Surfrider Foundation is seeking participation from Kaua'i beachgoers as part of its North Pacific Hagfish Trap Project. Hagfish and conger eel trap entrances frequently wash ashore throughout Hawai'i and are known to harm federally-endangered Hawaiian monk seals when caught on their snouts. The majority of trap entrances come from Korean, Japanese and Chinese fisheries. Surfrider Foundation is asking beachgoers to snap pictures of the traps as they find them and then safely dispose of them. The Foundation uses the photographs to identify the traps' origin. Surfrider will educate fishers if the traps are proven to be caused by widespread littering. If the debris is due to unintentional loss, Surfrider will approach fishers to design a more durable, monk seal-friendly trap. In the last 20 years, 13 Hawaiian monk seal pups and one yearling have been reported entangled by hagfish traps in the Northwestern Hawaiian Islands.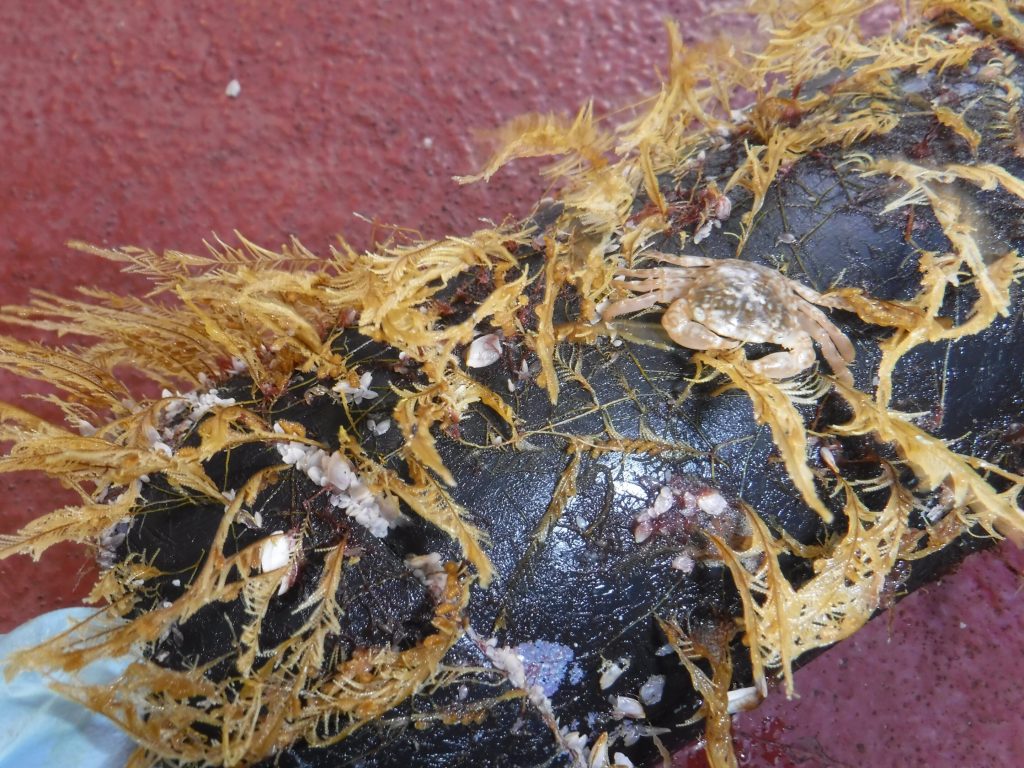 23. Ocean Plastic Is Creating New Communities of Life on the High Seas
Coastal plants and animals have found a new way to survive in the open ocean—by colonizing plastic pollution. A new commentary published in Nature Communications reports coastal species growing on trash in the North Pacific Subtropical Gyre. Scientists first began suspecting coastal species could use plastic to survive in the open ocean for long periods after the 2011 Japanese tsunami, when nearly 300 species rafted across the Pacific on tsunami debris. But until now, confirmed sightings of coastal species on plastic directly in the open ocean were rare. Ocean Voyages Institute founder Mary Crowley and her team collected 103 tons of plastics and other debris from the North Pacific Subtropical Gyre in 2020. Upon analyzing the debris, scientists found many coastal species—including anemones, hydroids and shrimp-like amphipods—thriving on marine plastic. Now, scientists have to wrestle with how these coastal rafters could shake up the environment.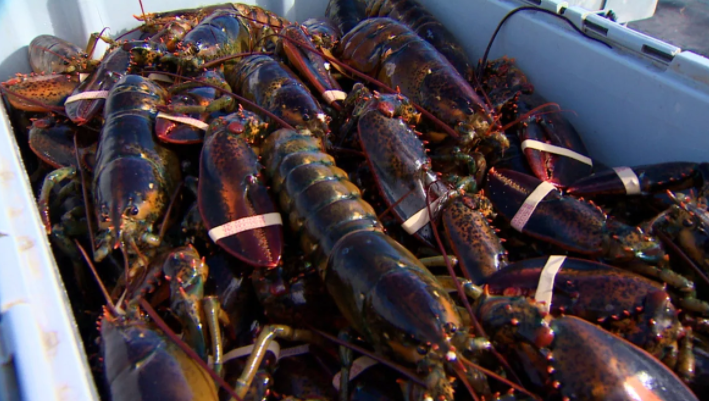 24. Most Canadian Aquaculture Fisheries Meet New U.S. Standard for Wildlife Protection
Most Canadian aquaculture operations have been exempted from a new United States rule requiring that seafood imports prove they do not harm marine mammals, but most of Canada's wild-capture fisheries will have to demonstrate they meet the new standards. Starting in 2023, all seafood entering the United States that hasn't been granted an exemption will have to demonstrate it is harvested with equivalent protections to American fisheries. ​​The U.S. has created a list of foreign fisheries with just two categories: "exempt," meaning a fishery poses little to no risk; and "export," meaning there is a likelihood the fishery will kill or seriously injure marine mammals. ​​According to Fisheries and Oceans Canada, 166 Canadian wild-capture fisheries are designated as "export" and 112 "exempt." Nine aquaculture fisheries are classified "export" and 36 are "exempt." Canadian officials said they are confident fisheries will meet the new standards.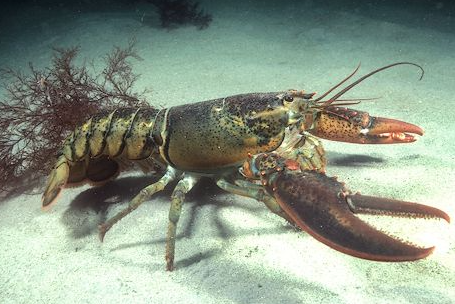 25. Climate Change, Ocean Acidification Pose Differing Threats to American Lobsters
Ocean acidification (OA) affects marine organisms through various processes, yet we don't yet know how these translate to large-scale population effects. New research looks at how the American lobster reacts to OA to project future climate change effects on species distribution, abundance, and fisheries catch potential. Researchers found OA effects on juvenile stages had the largest stage-specific impacts on the population, while cumulative effects across life stages had the greatest impacts, albeit minimal. Reducing fishing pressure leads to overall increases in population while setting minimum size limits also results in more higher-priced market-sized lobsters (> 1 lb), and could help mitigate the negative impacts of OA and concurrent stressors (warming, deoxygenation). However, the magnitude of climate change overweighs any population gains from changes in fishing pressure and size limits. Reducing emissions is pressing, and climate-adaptive fisheries management is a necessary next step to ensure population resiliency.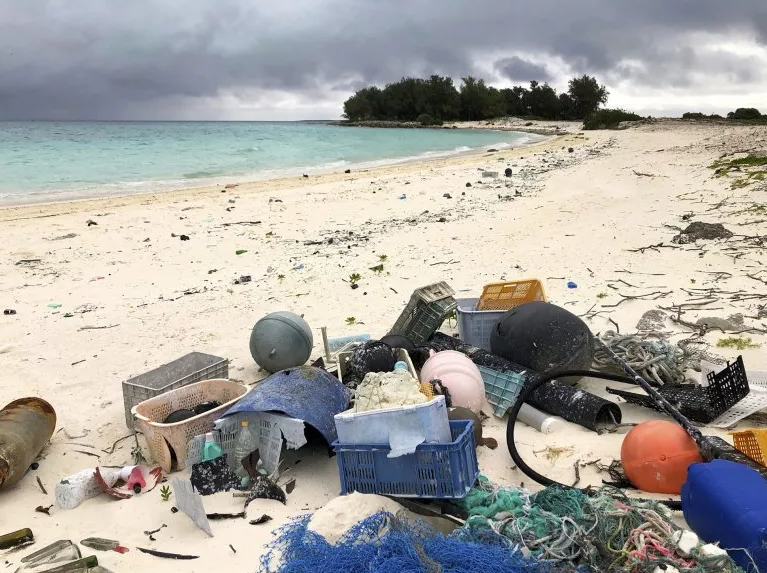 26. 58.4 Million Tons of Plastic Will Pollute World's Oceans Every Year By 2030
A new report from the National Academy of Sciences says that by 2030, 58.4 million tons of plastic will be added to the oceans worldwide each year. Recycling plastic and making sure it's disposed of properly isn't going to fix the problem, although making less plastic could. According to the report, the United States is responsible for creating more than 46 million tons of plastic waste per year, of which 2.2 billion pounds ends up in the oceans. Oceans polluted with plastic have a severe impact on marine wildlife and the health of the water. The report looked at hundreds of studies, and out of 914 marine species examined, 701 had issues with ingesting plastic. 354 of them got tangled in plastic. The report also found that some plastic contains different viruses and bacteria from humans and wildlife that could spread disease.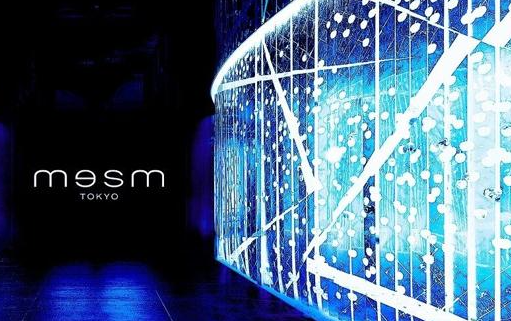 27. Tokyo Hotel Holiday Event Inspired by United Nations Sustainable Development Goal 14
A Tokyo hotel is celebrating the holiday season while emphasizing the importance of protecting the marine environment. mesm Tokyo has created "BLUE FANTASY 2021" in part to "protect the beautiful waterfront." The aim is to create an original environment endorsing the actions that contribute to SDG Goal 14 (Life Below Water), which is to conserve the sea and marine resources. During the event, the hotel will play music evoking the sea and will light spaces to create a feeling of being adrift on the waves. The hotel will serve complimentary, sustainably produced, eco-friendly drinks, and a limited number of coasters made from 100% recycled plastic bottle caps will be available for purchase. The hotel will donate a percentage of the proceeds from the event to the Tokyo University of Marine Science and Technology, for its work in conserving the marine environment.