Japan resumes commercial whaling, Marine conservation summit, Evolution of ocean life changed 170M years ago, Dominican Republic pledges towards sustainable tourism, Methane emission control and much more

…

1. First whales harvested as Japan resumes commercial whaling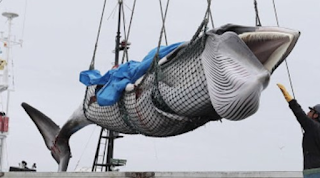 TOKYO — Japan resumed commercial whale hunting on Monday after a hiatus of more than 30 years, defying calls from conservation groups to protect animals once hunted to the brink of extinction. 
Now whalers, who have long depended on government subsidies for their survival, face the much tougher challenge of defying basic economic reality: The market for their product is declining while labor costs across the nation are on the rise.
2. 
Hong Kong students organize marine conservation summit
While many of their peers kick back and relax during their summer break, a group of students from Canadian International School of Hong Kong are organizing a two-day event to raise awareness of ocean conservation. Samantha Sharp and Delfina Wentzel Bermudez, both 16, and Micaela Forcione, 17, have put together the Asia Youth Oceans Conservation Summit, designed to engage young Hongkongers in marine conservation. The summit this weekend is aimed at school pupils, though its organizers say anyone can attend as long as they register online beforehand. The first day will consist of talks, group-based brainstorming, careers advice and presentations, while the second day will feature a visit to Hoi Ha Wan Marine Park, a protected bay in Sai Kung, in Hong Kong's New Territories, for a day of hands-on sessions with marine scientists.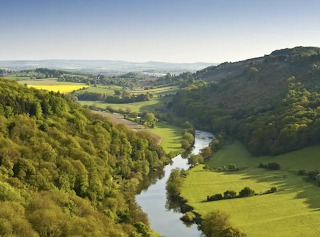 The government's repeated promises of a "green Brexit" with the introduction of strong environmental protections to replace existing EU laws appear to be in doubt due to "behind the scenes" changes to government powers in the Withdrawal Act, campaigners say. 
Environmental law firm ClientEarth and the Marine Conservation Society (MCS) are working with lawyers at Leigh Day Solicitors to take the government to court over Brexit laws they claim could weaken protections for wildlife and the seas. 
The new measures, which they describe as "Henry VIII powers", will allow ministers to alter and reduce standards for protected sites, the groups say.
4. Evolution of life in the ocean changed 170 million years ago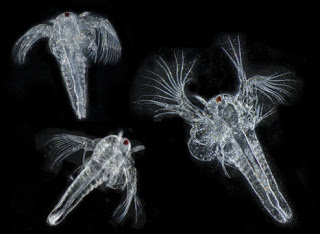 The ocean as we understand it today was shaped by a global evolutionary regime shift around 170 million years ago, according to new research. Until that point, the success of organisms living within the marine environment had been strongly controlled by non-biological factors, including ocean chemistry and climate. However, from the middle of the Jurassic period onwards (some 170 million years ago), biological factors such as predator-prey relationships became increasingly important.


Read more from "Science Daily"
and
Watch this video on Facebook from "University of Plymouth"   


5. The Dominican Republic doubles down on sustainable tourism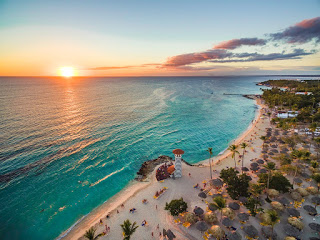 As awareness of the climate and biodiversity crises grows, international, environmentally conscious visitors are increasingly valuing countries that invest in keeping their beaches clean and require their hotels to be less wasteful. Many tourists don't like to see pristine beaches fill up with plastic debris while hotels continue to use and dispose of single-use plastics, and waste food and water. Locals also suffer. Pollution and the continuous waste of natural resources are taking a toll on the daily lives of many islanders. The Dominican Republic, one of the world's top tourist destinations, has decided to act. To set the country's tourism sector on a path of sustainability, the government has pledged to reduce marine and land-based pollution, cut the consumption of materials, and diminish waste arising from tourism.
6. World Economic Forum: China can play a pivotal role in ocean conservation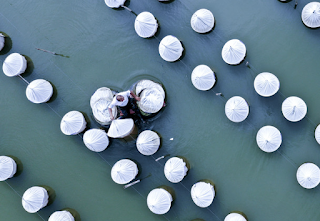 An industrial revolution is beginning in the oceans. Historically, the most valuable commodities drawn from the sea were products like cod, pearls, and sponges. The currencies of this new ocean economy are different: kilowatts of energy, shipping containers, metals, data, desalinated water, DNA, and oil, to name a few. The marine industrial economy has been valued at $1.5 trillion and is predicted to grow at double the rate of the rest of the global economy by 2030. A sometimes unappreciated aspect of this recent explosive industrial marine growth is that its distribution is highly uneven. In fact, many key facets of the new ocean economy have been dominated by one nation: China.
7. Oil and gas industry could reduce worldwide emissions by 75% if methane emissions controlled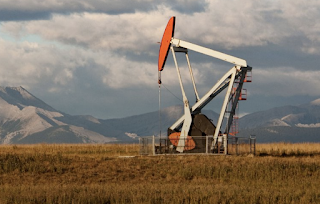 As September's UN Climate Action Summit fast approaches and the mercury rises across Europe and India, the pressure is on to find workable solutions that can quickly turn down the planet's thermostat. There is an obvious focus on cutting carbon dioxide emissions, the chief culprit for climate change, but there also lies a huge opportunity in reducing methane emissions from the oil and gas industry. Methane is responsible for at least a quarter of global warming and is over 80 times more powerful than carbon dioxide as a warming gas over a twenty-year timeframe. According to the Intergovernmental Panel on Climate Change, accelerated reductions in methane emissions must come by 2030 to have any chance of meeting the 1.5°C global temperature target—or even the 2°C target.
8. 
New studies are showing that specific corals are better suited to survive climate change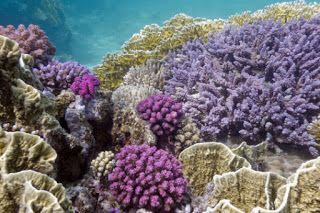 Coral reefs face many challenges to their survival, including the global acidification of seawater as a result of rising carbon dioxide levels in the atmosphere. A new study led by scientists at UC Santa Cruz shows that at least three Caribbean coral species can survive and grow under conditions of ocean acidification more severe than those expected to occur during this century, although the density of their skeletons was lower than normal.


9. After announcing intentions to run a plastic/pollution free event, the high profile Glastonbury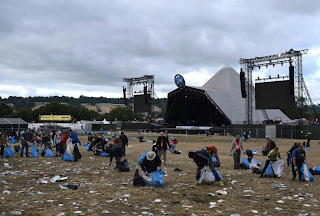 So much for being eco-friendly. Attendees at Britain's five-day Glastonbury Festival — which ran on a theme of climate change and the environment — left behind thousands of plastic bottles and trash, photos of the aftermath show. Environmentalists like Sir David Attenborough praised organizers of the music fest in Somerset for going "plastic free" by banning the sale of single-use plastic bottles this year. "That is more than a million bottles of water that have not been drunk by you. Thank you. Thank you," Attenborough, 93, said to cheers and applause on Sunday, the last day of the festival.
Sea Save Foundation is committed to raising awareness of marine conservation. The Ocean Week in Review is a team effort produced by the Sea Save staff to provide a weekly summary of the latest in marine research, policy, and news