Threatened sea turtles hatching in record numbers, INTERPOL cracks down on wildlife trafficking, Corals shift north as temperatures climb, IRENA study suggests renewable energy sources now the cheapest option, Plastic wins and losses across the globe and much more

…

1. 

Threatened sea turtles surpass nesting records along Unites States East Coast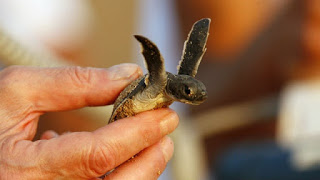 Rare giant loggerhead sea turtles are breaking records for nesting this summer along beaches in Georgia, North Carolina and South Carolina. The turtles, weighing up to 300 pounds, have left more than 12,200 nests, according to The Associated Press, far ahead of the 11,321 nests counted in the previous highest count in 2016. Researchers and volunteers have cataloged the record number of nests on beaches in the Southeast, with scientists crediting decades-old conservation efforts for the rise in egg-laying.
2. INTERPOL cracks down on wildlife trafficking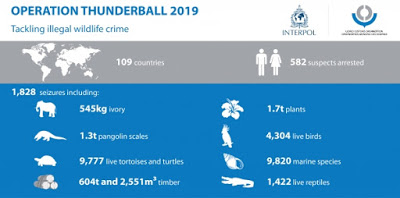 A joint worldwide customs and police operation has resulted in the seizure of large quantities of protected flora and fauna across every continent. From 4 – 30 June, INTERPOL and the World Customs Organization (WCO) coordinated Operation Thunderball, with police and customs administrations leading joint enforcement operations against wildlife and timber crime across 109 countries.  The intelligence-led operation identified trafficking routes and crime hotspots ahead of time, enabling border, police and environmental officers to seize protected wildlife products ranging from live big cats and primates to timber, marine wildlife and derived merchandise such as clothing, beauty products, food items, traditional medicines, and handicrafts.
3. I
nternational Renewable Energy Agency

 
(IRENA)

 
study claims: "r
enewable energy is now the cheapest option"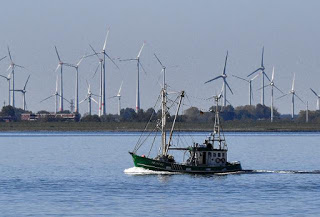 In recent years, the world has marched towards renewable energy. According to a new report by the International Renewable Energy Agency (IRENA), unsubsidized renewable energy is now most frequently the cheapest source of energy generation. The report finds that the cost of installation and maintenance of renewables, which was an important stumbling block to mass adoption, continues on a downward trajectory. 
Adding to existing efforts made by governments and businesses, these lower costs are expected to propel the mass adoption of renewables even further. 
4. New species of fish named inspired by 
Wakanda's 
Black Panther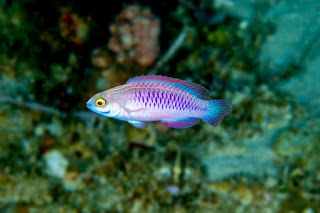 A new species of fish is named after the  African kingdom of Wakanda and the vibrant panther who inhabits the fictional kingdom.   Discovered in dimly-lit coral reefs about 260 feet below the surface of the Indian Ocean, just east of Zanzibar, the species is a type of fairy wrasse (small, colorful reef-dwelling fish). Its vibrant purple scales inspired the moniker. Officially, its new name is Cirrhilabrus wakanda, in honor of the secluded habitat that has kept the fish hidden from scientists until now.


5. MIT and Yale University studies both indicate that corals are shifting north as temperatures continue to climb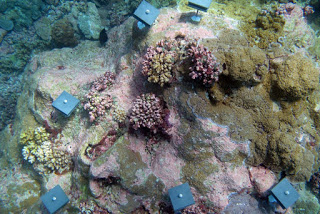 Rising ocean temperatures are increasingly causing coral reefs to shift away from the equator into more temperate waters. Over the past 40 years, the number of young corals has declined by 85 percent on tropical reefs, while at the same time doubling in cooler regions, according to a recent study published in the journal Marine Ecology Progress Series. The findings are the latest evidence of how climate change is causing marine species to abandon their historic ranges and shift to cooler waters.


Read more from "Yale Environment"
and
6. Antarctic glacier on the verge of collapse threatens to raise sea levels by half a meter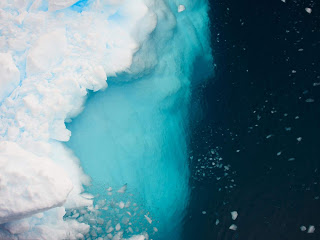 A glacier the size of Florida may be on the brink of melting so quickly it could cause catastrophic global sea level rises, scientists have warned. While the climate crisis has seen temperatures soar and rapidly reduce ice levels in the Arctic, down in the Antarctic, far larger ice sheets containing much more water are now believed to be at significant risk of collapse, despite previously being considered stable. The Thwaites Glacier is one of five recently identified unstable Antarctic glaciers which have doubled their rate of ice loss in just six years. 
7. Watchdog finds EPA overlooked rules when appointing industry leaders to science boards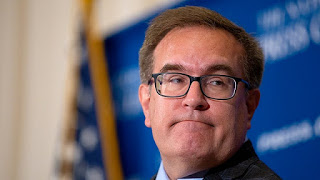 The Environmental Protection Agency (EPA) increased the number of industry representatives and consultants on its top scientific board and failed to ensure all those appointees met ethics requirements, a government watchdog found. A report from the Government Accountability Office (GAO) found the EPA did not follow the process for selecting the "best qualified and most appropriate candidates" for two important committees that advise on environmental regulations and also "did not ensure that all appointees met ethics requirements."
8. Mediterranean sharks risk 'disappearing' due to pollution and overfishing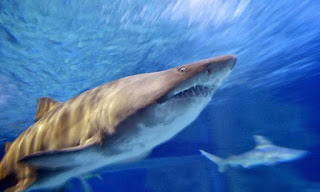 Sharks—the sea's top predators for millions of years—are at risk of disappearing from the Mediterranean as overfishing and plastic pollution choke populations of the endangered hunters, conservationists warned Friday. The World Wildlife Fund (WWF) said that more than half of shark and ray species in the Mediterranean were under threat and that almost a third of them have been fished to the brink of extinction.
9. C
ombating illegal fishing with AI and satellites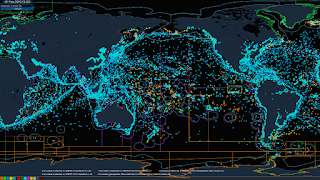 Fishing is a way of life for coastal communities around the world. An estimated four million fishing vessels sail the world's oceans, providing fish for a global seafood market valued at over $120 billion. "
It's hard to overstate the importance of fish," says Nick Wise, CEO of the nonprofit organization OceanMind. "There are three billion people in the world who rely on seafood as their primary source of protein, mostly in developing nations. Twelve percent of the world's population relies on the wild-capture seafood industry directly or indirectly for their livelihoods."
10. NOAA offers $38K reward for information on speared dolphin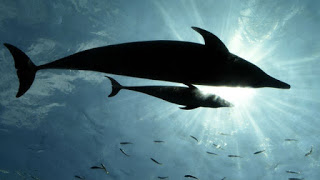 The National Oceanic and Atmospheric Administration (NOAA) on Thursday offered a reward up to $38,000 for information leading to a successful arrest in connection with the death of a speared dolphin in Florida. The NOAA's Office of Law Enforcement said in a Thursday statement that the bottlenose dolphin was found dead along Upper Captiva Island in Lee County at the end of May. A necropsy report revealed that the dolphin, an adult male known to area biologists, had been impaled in the head with a spear-like object while it was alive.
11. Fish bombing kills 3 people in Malaysia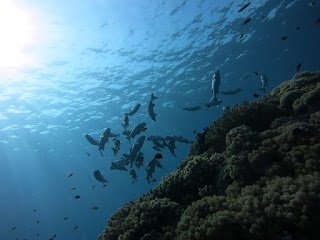 Three divers have been killed in waters off Sabah's renowned diving haven of Semporna, allegedly after fish bombs were detonated in the area, local media has reported. According to reports by The Star, the deaths of the trio – two male Chinese nationals and a local divemaster – which happened last Friday (July 5) is believed to be the first case of its kind. The deceased were identified as divemaster Ab Zainal Abdu, 30, as well as Chinese nationals Zhao Zheng and Xu YingJie, both 26, who were reportedly diving near the island of Pulau Kalapuan around 5pm when the incident took place.
12. 
Tiny fighting worms make one of the loudest sounds in the ocean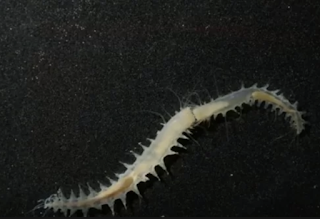 Tiny, feisty worms that live off the coast of Japan fight by headbutting each other — and they aren't quiet about it. During these feuds, the worms emit one of the loudest sounds in the ocean, according to a new study. The source of the underwater hullabaloo is a nearly transparent segmented worm called the Leocratides kimuraorum, which lives inside sponges 279 to 554 feet (85 to 169 meters) deep off the coast of Japan. 
13. Humans may be accidentally "geoengineering" the oceans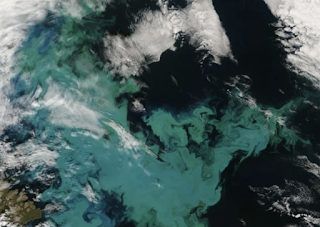 As the saying goes, what goes up must come down—and, as it turns out, a lot of what goes up comes down into the world's oceans. Iron particles, released by human industrial activities, are one example of a pollutant that goes into the atmosphere and eventually settles into the sea. Now, new research suggests that human-emitted iron is accumulating in the ocean in much greater quantities than scientists previously estimated. And it may also be dissolving into the water more easily than suspected.
14. Fashion chain Zara commits to using 100% sustainable fabrics by 2025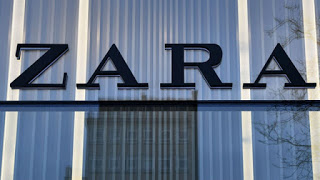 The company that owns clothing retailer Zara has said it will make its collections from 100 percent sustainable fabrics by 2025. Inditex, which owns Zara, added that its other brands including Zara Home, Massimo Dutti and Pull&Bear will also use sustainable fabrics, according to The Guardian.  The Spanish company made the announcement during a Tuesday shareholder meeting. The company also announced other sustainability goals. According to The Guardian, the company will try to ensure that 80 percent of the energy used in its headquarters, factories, and stores come from renewable sources and will ensure its facilities don't make landfill waste by 2025. 
15. Study finds 
Florida's heat will be 'life-threatening' by 2036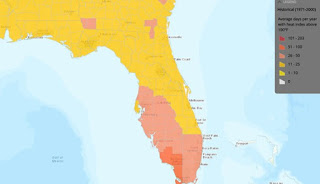 Conservation and animal A recent study from the Union of Concerned Scientists warns that, without drastic intervention, Florida temperatures will rise to life-threatening highs as soon as 2036, thanks to global heating.  The study, named "Killer Heat in the United States," analyzes the projected impact of three potential scenarios for global emissions intervention: "no action," "slow action" and "rapid action." Without action to combat the rise in national temperatures, the Central Florida area will experience 123 days clocking in with a heat index above 100 °F between 2036 and 2065. By the last quarter of the century, this projection rises to 155 days, more than five times the historical average of 30 days. 
16. 
Communities no longer able to appeal pollution permits under new EPA rule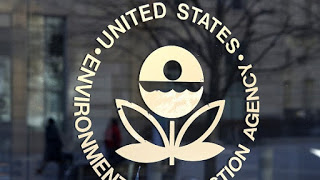 Changing (EPA) Environmental Protection Agency regulations could soon strip individuals and communities of the ability to challenge pollution permits. The new regulations would make it harder to appeal denials, the New York Times reported. The changed rule would no longer allow communities across the country to challenge decisions on how much pollution is legally allowed to be released by power plants.


17. Arctic heatwave hits most northerly settlement in the world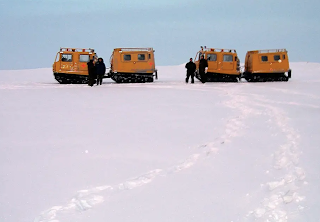 The planet's most northerly human settlement is in the midst of an "unprecedented" heatwave as parts of the Arctic endure one of their hottest summers on record. Canada's weather agency confirmed on Tuesday that temperatures in Alert, Nunavut, peaked at 21 ℃ (69.8 ℉) at the weekend – far exceeding the July average for the area of around 5 ℃ (41 ℉) Overnight temperatures on Sunday remained above 15 ℃ (59 ℉); again, well in excess of nighttime lows that usually hover around freezing in a settlement that lies less than 900 km from the North Pole.
18. Wins and losses against plastic pollution around the globe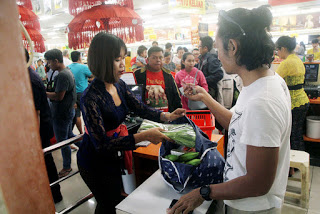 Bali, Indonesia is on track to reduce plastic waste on the resort island after the Supreme Court rejected a review that would have set back Regulation # 97/2018 which is projected to decrease Bali's marine plastics within a year. 
Ulster County, New York,  frugal shoppers should carry their own bags to the market, or be prepared to pay five cents for each single-use bag needed for their haul.New Hampshire will not ban thin-film plastic bags or limit restaurants' use of plastic soda straws this year.

19. Demonstrators rally for vaquita dolphin at Mexican 
Washington 
embassy.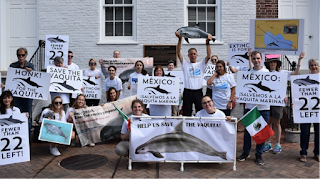 Conservation and animal protection organizations rallied outside the Mexican Embassy on July 12 to call on the Mexican government to take drastic action to save the few remaining vaquita porpoises left on the planet. According to scientific experts, between six and 22 of these marine mammals remain, with 10 being the most credible estimate of the population. Found only in a small area of Mexico's Upper Gulf of California, the vaquita faces a single threat: entanglement in illegal gillnets set for shrimp and various fish species, including endangered totoaba. 
Sea Save Foundation is committed to raising awareness of marine conservation. The Ocean Week in Review is a team effort produced by the Sea Save staff to provide a weekly summary of the latest in marine research, policy, and news