January 29, 2020 – The Ocean Week in Review
Biden orders sweeping actions to pause energy drilling and fight climate change, Move to protect Atlantic Marine Monument stirs controversy, Creative sea turtle sculpture encourages recycling, and more…
1. Biden demonstrates dramatic policy shift. Public land fossil fuel activity halted and defined effort to lower emissions globally announced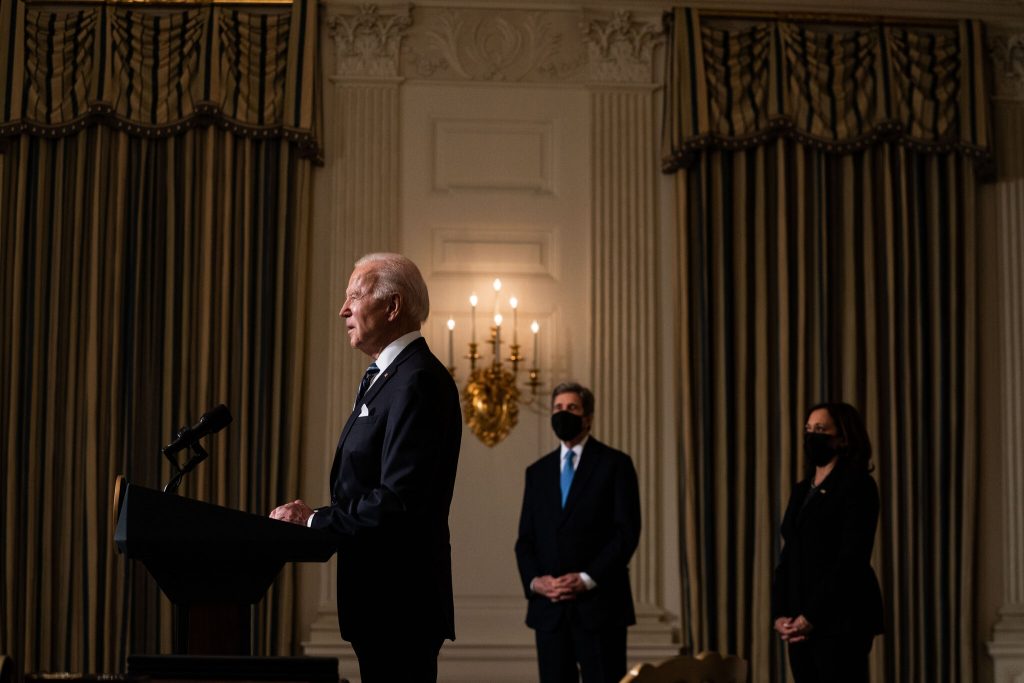 Joe Biden has warned the climate crisis poses an "existential threat" to the world as he unveiled a radical change in direction from the Trump era by halting fossil fuel activity on public lands and directing the US government to start a full-frontal effort to lower planet-heating emissions. "We have already waited too long to deal with this climate crisis, we can't wait any longer," the US president said as he signed a battery of executive orders on Wednesday. "We see it with our own eyes, we feel it in our bones. It's time to act." Biden has instructed the US government to pause and review all oil and gas drilling on federal land, eliminate fossil fuel subsidies and transform the government's vast fleet of cars and trucks into electric vehicles, in a sweeping new set of climate executive orders.
2. President Biden's order to restore protection over Atlantic marine monument stirs controversy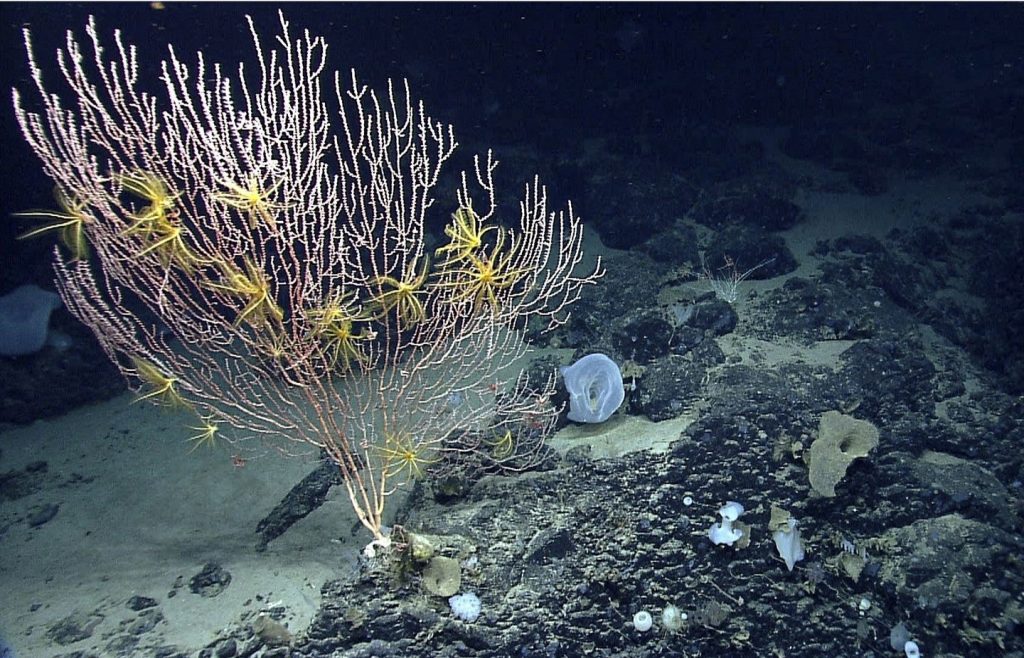 "The hope of the fishing industry is that the Biden administration will actively reach out to fishing communities and not only discuss the marine monument with them but listen to the fishing communities' concerns and act upon those concerns," said Andrew Minkiewicz, an attorney at the Fisheries Survival Fund in Washington, D.C.
The previous administration signed a proclamation that allowed commercial fishing in nearly 5,000 square miles of federally protected waters southeast of Cape Cod. On Wednesday President Joe Biden reversed this action and signed an executive order that could overturn Trump's decision and restore the first marine national monument in the Atlantic Ocean to its former status, part of a flurry of executive actions Biden took on his first day in office to reverse many of the Trump administration's environmental rollbacks. The review of the marine monument, a Connecticut-sized area that lies about 130 miles southeast of Provincetown, has stirred immediate controversy. The monument features a range of unique coral, rare fish, endangered marine mammals, and sea turtles. It contains three underwater canyons deeper than the Grand Canyon and four underwater mountains. For environmental groups that had pushed for years to protect an estimated 54 species of deep-sea coral and hundreds of marine species, including endangered North Atlantic right whales and Kemp's ridley sea turtles, Biden's decision was gratifying.
3. Australian lungfish has largest genome of any animal on earth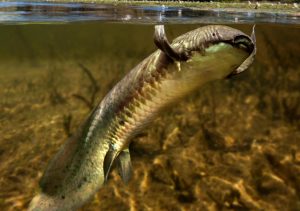 The Australian lungfish has the largest genome of any animal so far sequenced. Siegfried Schloissnig at the Research Institute of Molecular Pathology in Austria and his colleagues have found that the lungfish's genome is 43 billion base pairs long, which is around 14 times larger than the human genome. Its genome is 30 percent larger than that of the previous record-holder: the axolotl, a Mexican amphibian that the team sequenced in 2018.
4. Biden selects NOAA leaders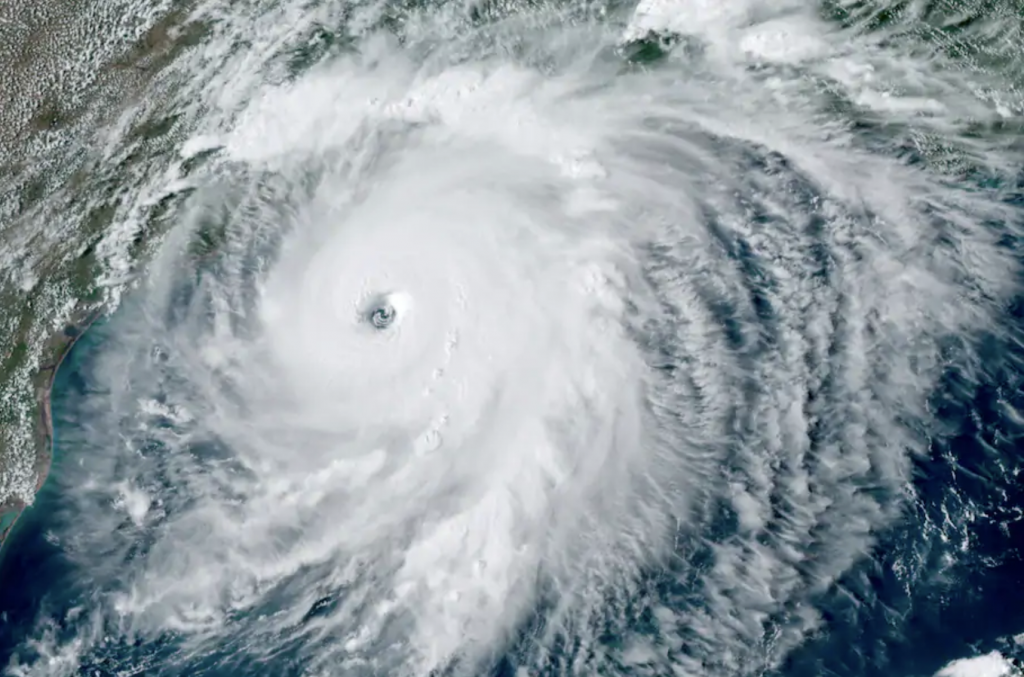 The Biden administration appointed a new team to lead the National Oceanic and Atmospheric Administration (NOAA) on Thursday. They will help guide policies on the oceans and atmosphere. The NOAA team has a heavy focus on ocean policy, forecasting the weather and researching climate change. The next leader for the agency has yet to be announced.
5. Rare whale species discovered living in the Gulf of Mexico

There was always something a little odd about the exceedingly rare Bryde's whales that live in the Gulf of Mexico. For one thing, the endangered and rarely studied Bryde's (pronounced "broodus") ranges across the Atlantic, Pacific, and Indian oceans, but the ones in the Gulf are homebodies, preferring to stay in the deep waters between Louisiana and Florida. They also behave differently. Instead of snagging fish near the surface like their far-flung cousins do, the Bryde's whales of the Gulf appear to dine in deep water. A new study led by the National Oceanic and Atmospheric Administration confirms what many scientists had suspected – that the Gulf's Bryde's whales aren't Bryde's at all. They're a unique species found only in the Gulf — and they're in deep, deep trouble.
6. Ocean deoxygenation makes blue sharks more vulnerable to fishing – study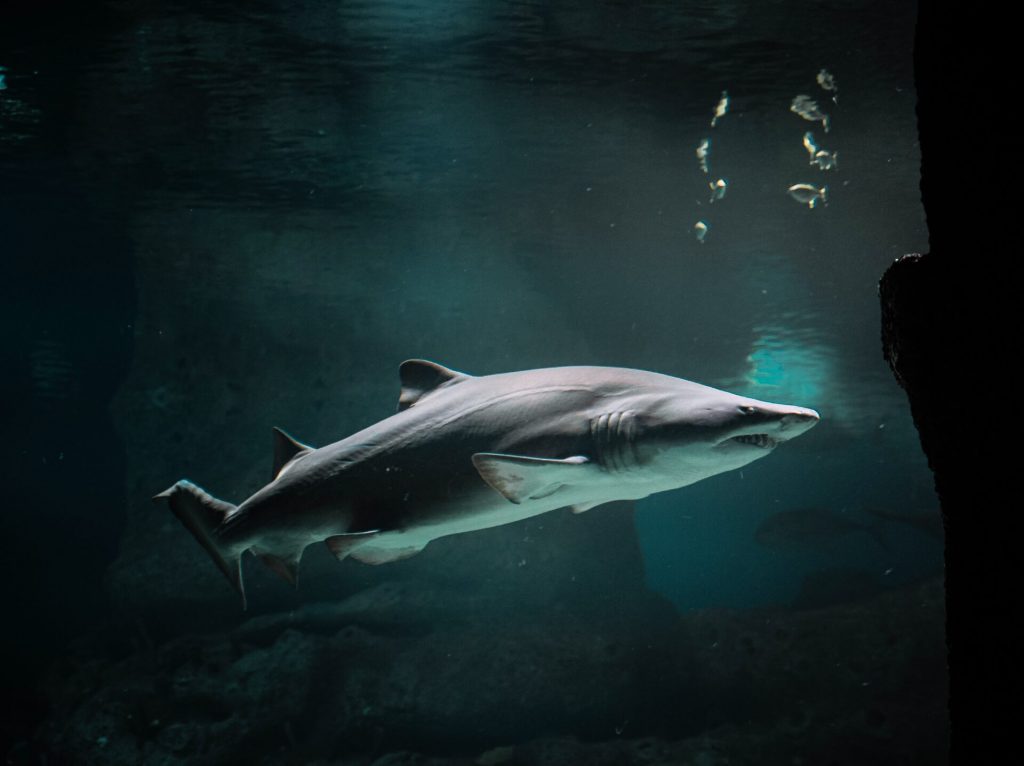 Deoxygenation of ocean waters has led blue sharks to swim in shallow waters, making them more "vulnerable" to fishing, according to a study. The study, published in the journal eLife, concluded that the deoxygenation of the deep ocean, caused by climate change, has pushed blue sharks "to the surface", the Centre for Research on Biodiversity and Genetic Resources (Cibio-InBio) from the University of Porto said in a statement. "Shark maximum dive depths decreased due to combined effects of decreasing dissolved oxygen (DO) at depth, high sea surface temperatures, and increased surface-layer net primary production," according to the experts. "Multiple factors associated with climate-driven deoxygenation contributed to blue shark vertical habitat compression, potentially increasing their vulnerability to surface fisheries."
Read more in Portugal Resident
7. New study reveals record ocean heat in 2020, supercharging extreme weather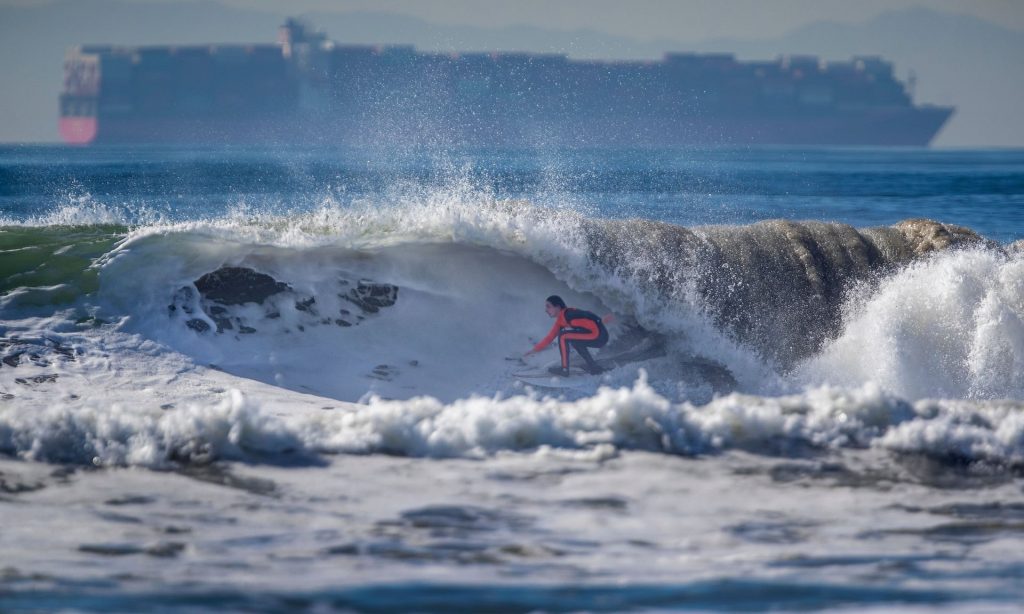 The world's oceans reached their hottest level in recorded history in 2020, supercharging the extreme weather impacts of the climate emergency, scientists have reported. More than 90% of the heat trapped by carbon emissions is absorbed by the oceans, making their warmth an undeniable signal of the accelerating crisis. The researchers found the five hottest years in the oceans had occurred since 2015, and that the rate of heating since 1986 was eight times higher than that from 1960-85.
Read more in The Guardian. Original Study in "Advances in Atmospheric Sciences"
8. The Endangered Species Act cannot protect officially threatened sea otters from ocean toxin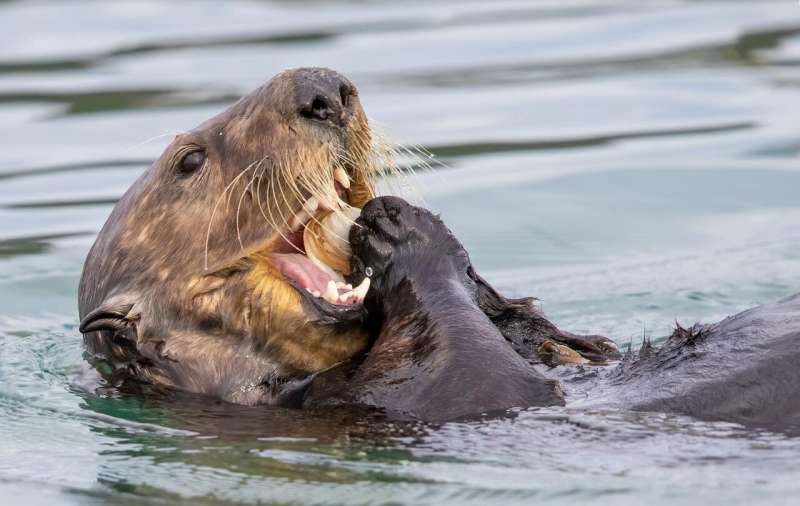 Heart disease is a killer threat for southern sea otters feasting on domoic acid in their food web, according to a study led by the University of California, Davis. The study, published in the journal Harmful Algae, examined the relationship between long-term exposure to domoic acid and fatal heart disease in southern sea otters, a threatened marine mammal. "Sea otters are an amazing indicator of what's happening in the coastal environment, not just to other marine animals, but to us, too, especially on the issue of domoic acid," said Christine K. Johnson, director of the EpiCenter for Disease Dynamics in the One Health Institute at the UC Davis School of Veterinary Medicine and senior author of the study.
9. Venice Beach, California: Sea turtle sculpture uses creativity to encourage recycling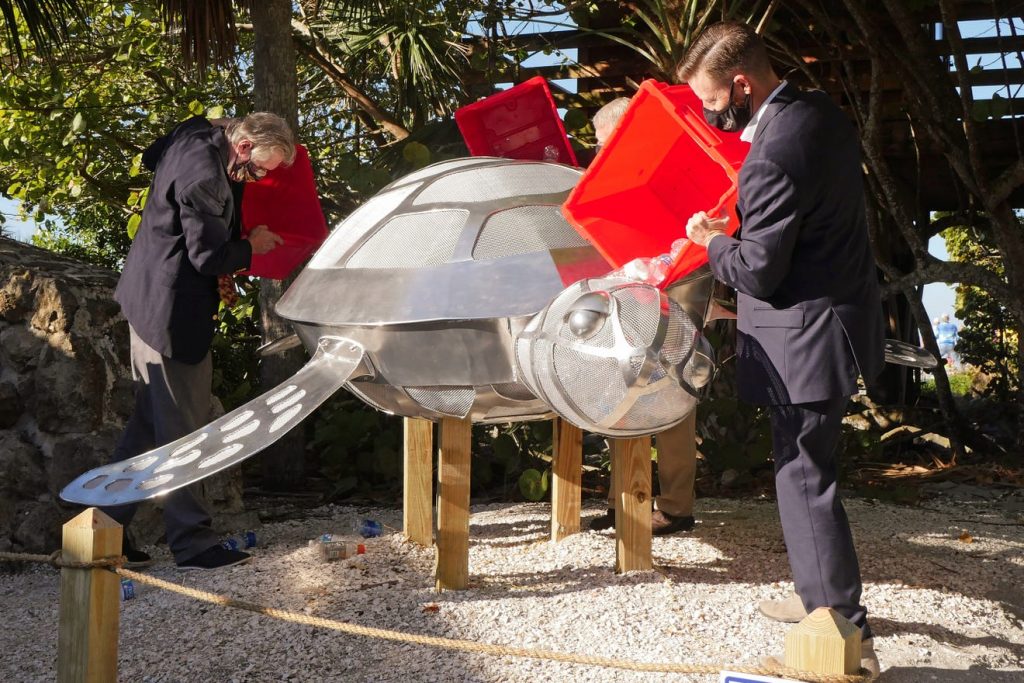 It was easy for John Schwartz to smile Friday morning, as he returned from yoga class Friday morning on Venice Beach and spied the new interactive sea turtle sculpture unveiled on the north side of the pavilion. "My grandchildren will love it," Schwartz said. "It's an interesting piece of art, it represents the beach, they love the turtles, it's just nice here, it makes an ambiance to the area." The sculpture, which was funded by the Gulf Coast Community Foundation as part of its 25th-anniversary celebration and built by artisans from Asolo Repertory Theatre's Scenic Studio is made of aluminum and aluminum mesh and has three openings where people can deposit recycled plastic bottles.
10. Plastic petition by UK nine-year-old gains over 70k signatures in under a week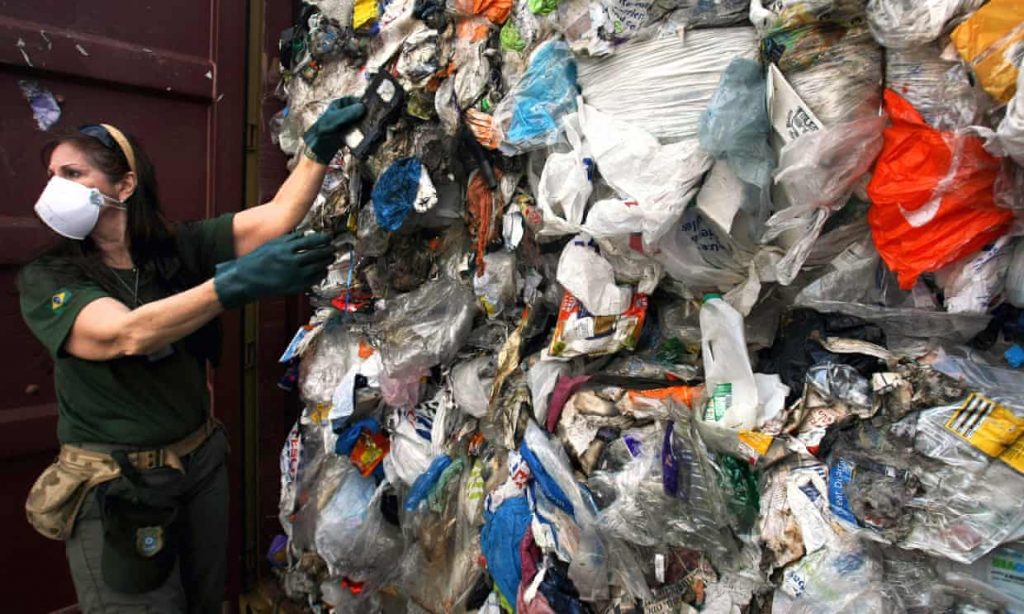 A petition by a nine-year-old schoolgirl calling on Boris Johnson to stop shipments of plastic waste to developing countries has received more than 70,000 signatures in less than a week. Lizzie A*, who is studying plastic pollution in year 4, said she began the petition because sending Britain's unsorted plastic waste to poorer nations is "unfair" and wrong. She took action last week after her mother, Esther, showed her a piece in the Guardian's Seascape series, revealing the UK will continue to ship plastic waste to developing countries despite an EU ban on the practice from this month.
11. Scientists discover Southern Africa's most endangered shark, the shortail nurse shark, inhabits larger range than previously thought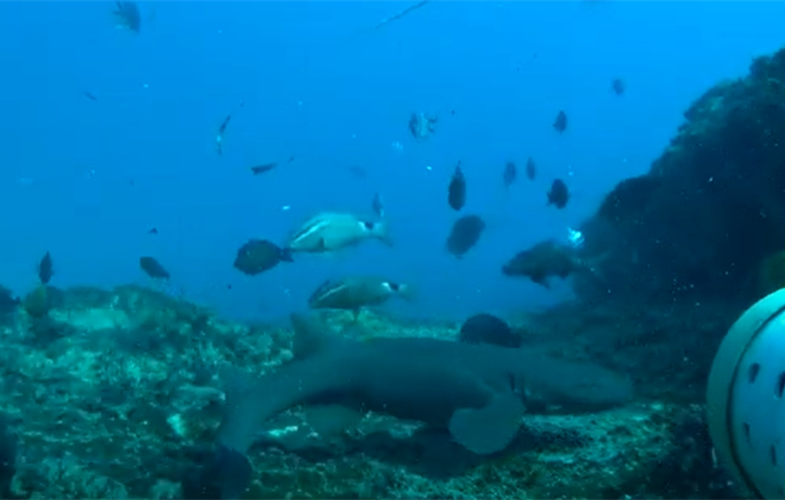 A team of marine scientists led by the Wildlife Conservation Society (WCS) has confirmed that southern Africa's most threatened endemic shark – the Critically Endangered shorttail nurse shark (Pseudoginglymostoma brevicaudatum) – has been found to occur in Mozambique; a finding that represents a range extension of more than 2,000 kilometers (1,242 miles). Publishing their findings in the journal Marine Biodiversity, the team said that the discovery was based on several records of the shark including underwater video surveys collected in 2019, recent photos of shore-based sport anglers' catches, and the identification of a specimen collected in 1967.
12. Scientists discover how oldest coral reefs in Mediterranean developed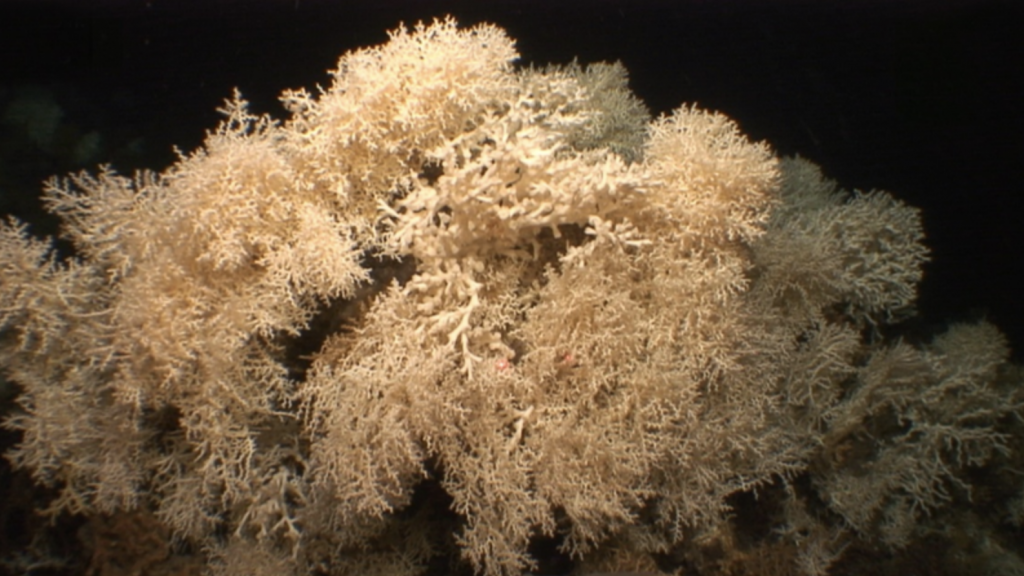 A new study from the Institut de Ciències del Mar (ICM-CSIC, Spain) and the National Oceanography Centre brings unprecedented insights into the environmental constraints and climatic events that controlled the formation of these reefs. The results of this research will help understand how cold-water coral reefs can react to the effects caused by present-day climate change. Similar to tropical coral reefs, cold-water coral reefs are incredible hotspots of biodiversity, with the difference that they do not rely on symbiosis with microscopic algae, and therefore can be found in the dark and deep waters of our oceans. Despite their uniqueness and key functional role in the ocean, they are still partially unknown ecosystems, which still lack of thorough procedures to protect them from human-derived disturbances.
13. A large number of gray whales are starving and dying in the Eastern North Pacific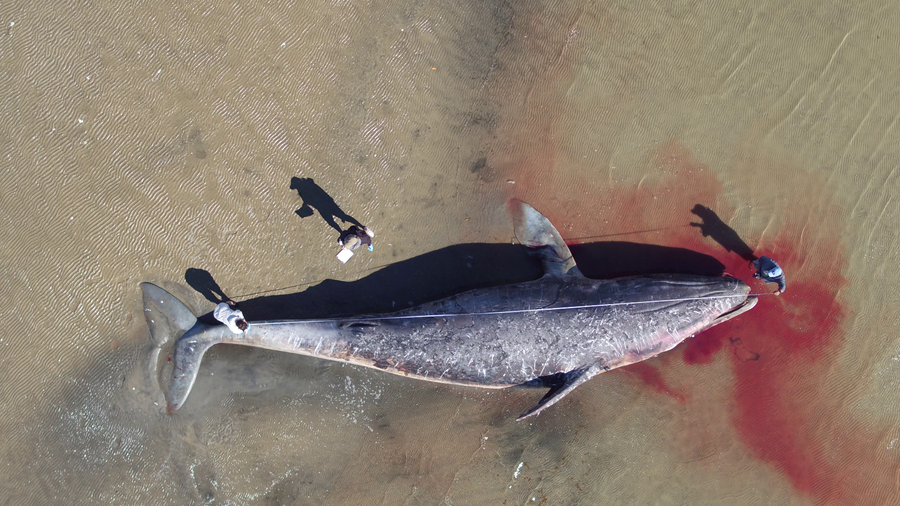 It is now the third year that gray whales have been found in very poor condition or dead in large numbers along the west coast of Mexico, USA and Canada, and scientists have raised their concerns. An international study published this week in "Marine Ecology Progress", led by Aarhus University researcher Dr. Fredrik Christiansen, suggests that starvation is contributing to these mortalities.
14. Coral bleaching caused by a disturbance in the metabolic equilibrium between coral and symbiotic algae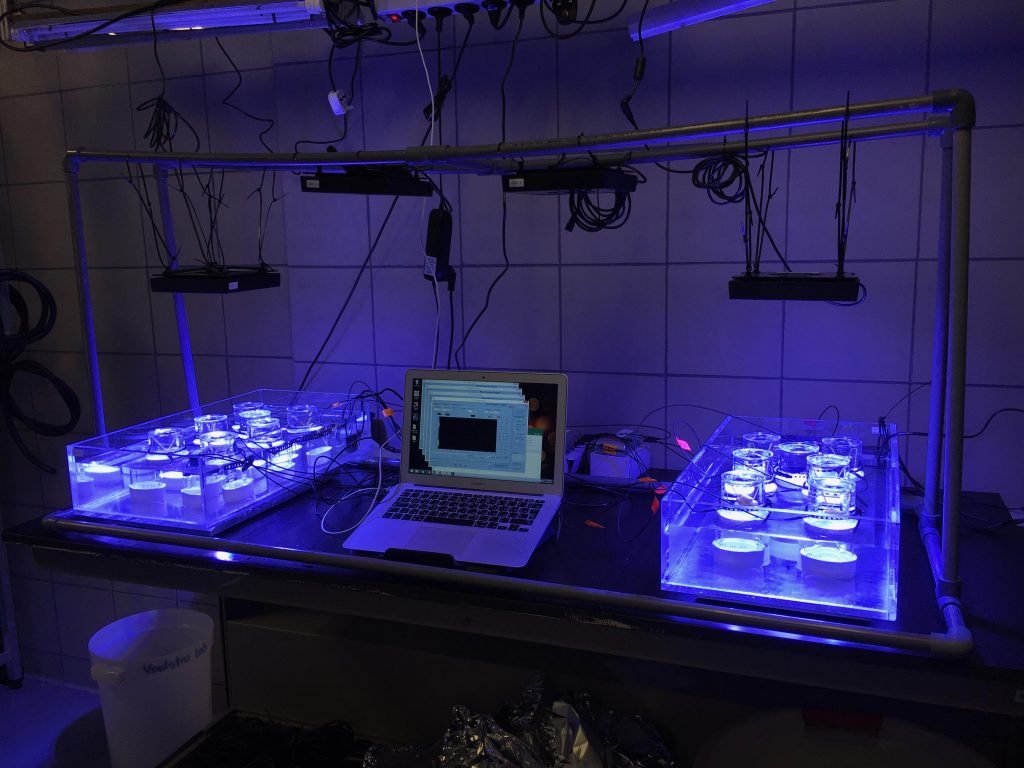 A scientist makes a major breakthrough in the understanding of coral bleaching – a process that causes corals to lose their color and eventually leads to their death. The process is triggered by warmer ocean temperatures, and, according to the study, it begins much earlier than previously thought. according to this study, bleaching results from a disturbance in the metabolic equilibrium between corals and their symbiotic algae, which feed them and give them their color.