January 23, 2020 – The Ocean Week in Review
Biden returns the USA to Paris Climate Accord, the Keystone XL pipeline canceled, CITES committee formed to examine and forecast future zoonotic pandemics, and more…
1. Biden returns US to Paris Climate Accord hours after becoming president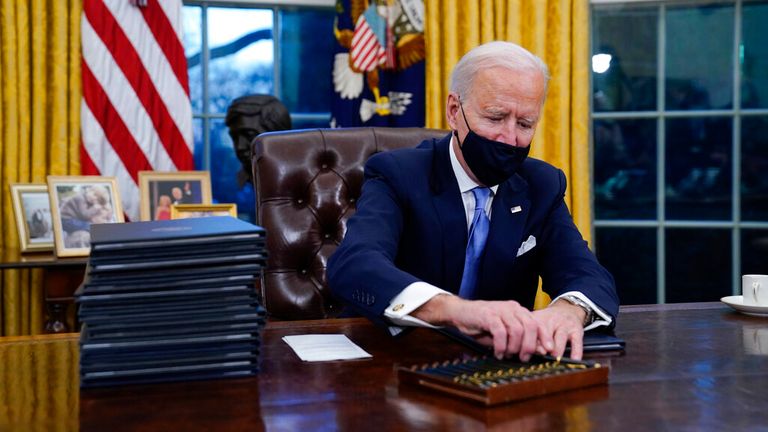 Joe Biden has moved to reinstate the US to the Paris climate agreement just hours after being sworn in as president, as his administration rolls out a cavalcade of executive orders aimed at tackling the climate crisis. The change in direction from the Trump era was profound and immediate – on the White House website, where all mentions of climate were scrubbed out in 2017, a new list of priorities now puts the climate crisis second only behind the Covid-19 pandemic. President Biden is expected to convene an international climate summit in the spring to help accelerate emissions cuts and will probably submit a new US emissions reduction goal to help it reach net zero emissions by 2050…
2. Biden revokes Keystone XL pipeline permit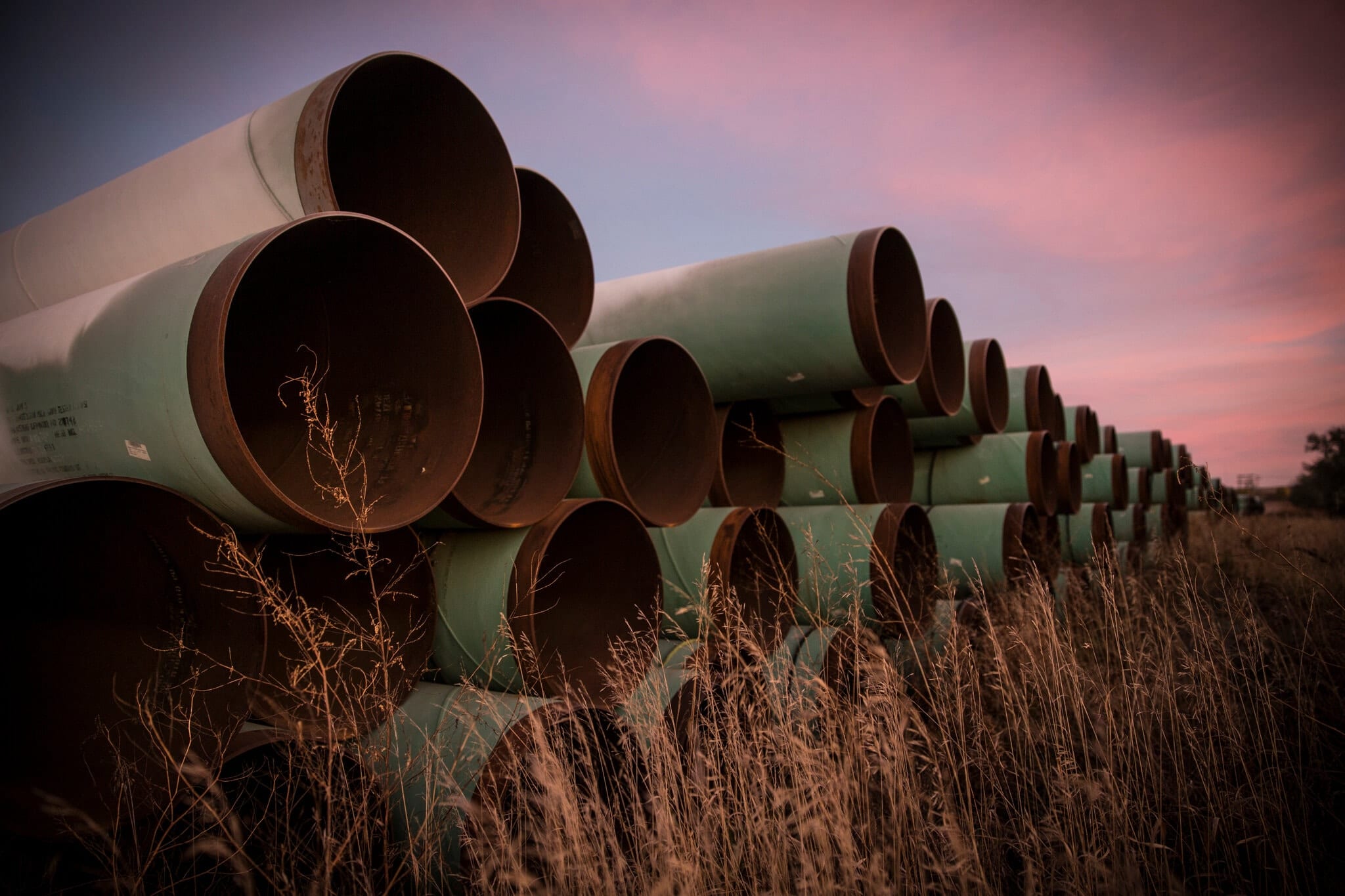 President Biden on Wednesday signed a sweeping executive order that revokes a key permit for the controversial Keystone XL pipeline, halts oil and gas leasing at a wildlife refuge in Alaska and carries out several other environmental actions. It places a temporary moratorium on oil and gas leasing activities at the Arctic National Wildlife Refuge, coming just one day after the Trump administration issued leases from its first sale. President Biden pledges to "permanently" protect it on the campaign trail.
3. CITES Announcement – New Committee will examine zootonic disease and possible future pandemics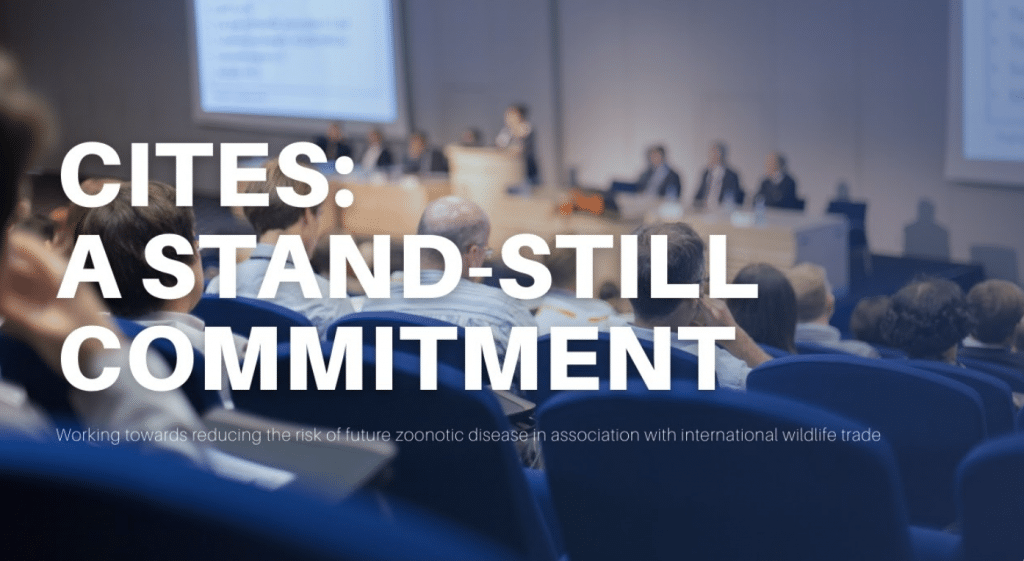 On 15 January 2021, the Chair of the Standing Committee approved the submission, under Rule 20 of the Committee's Rules of Procedure, of a recommendation by Canada on behalf of the North American region. The terms of convening break down its desire to the establishment of a working group on the role of CITES (Convention on International Trade in Endangered Species of Wild Fauna and Flora)in reducing the risk of future zoonotic disease. In addition to the risk of future zoonotic disease associated with the international wildlife trade as a globally important risk for future pandemics.
4. Trump administration attempts to wrap Arctic oil leases on last day in office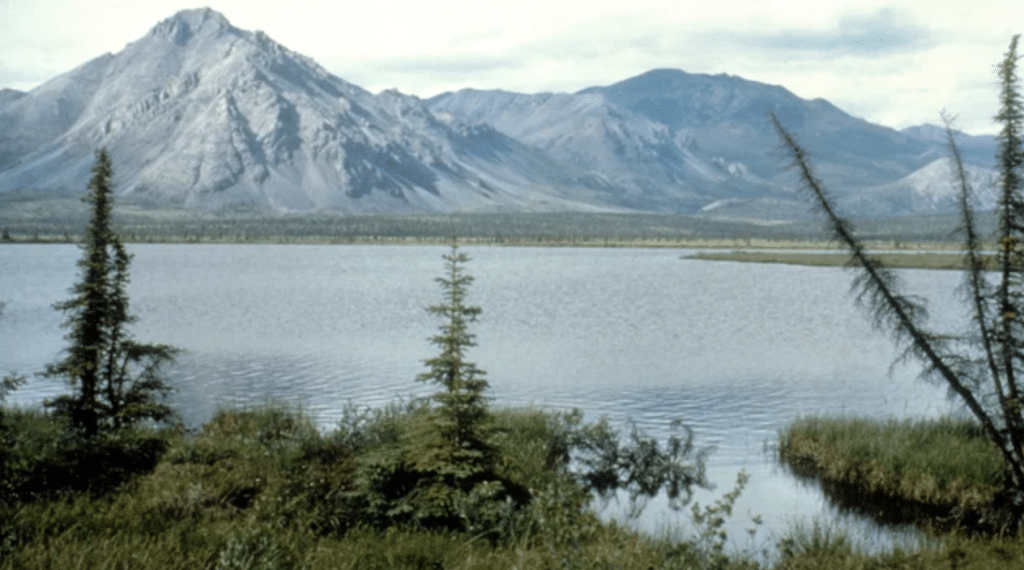 The Trump administration on its final full day in office finalized lease sales to drill in the Arctic National Wildlife Refuge, completing the process at a speed critics say is "absolutely unprecedented." Lease sales in the Arctic generated just over $14 million, a figure is far below the billion dollars the 2017 tax bill projected the government would earn alongside a second sale. Environmental groups have already challenged the environmental review process leading up to the sale.
5. Biden 'freeze' of Trump rules could halt environmental rollbacks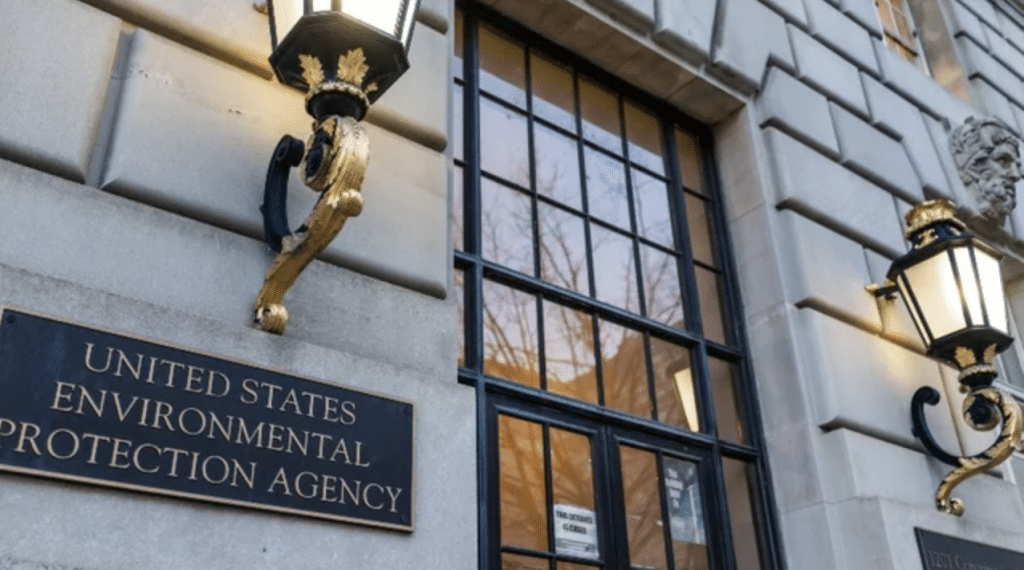 The Biden White House on Wednesday issued a memo that could halt Trump administration regulations that have not yet gone into effect, stopping several environmental rollbacks. Among regulations that may be prevented are rulings that weaken protections for migratory birds, prevent regulation of greenhouse gas emissions, and one that slows replacement of lead-tainted water lines. Many regulations will not be affected by Biden's order.
6. 2020 Tied for warmest year on record, NASA analysis shows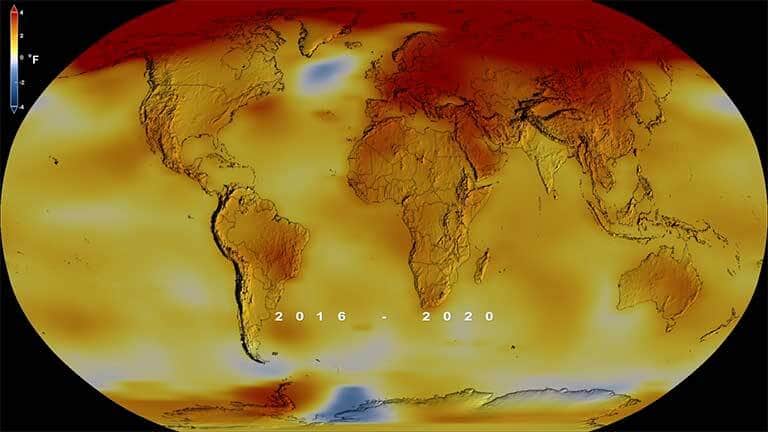 Continuing the planet's long-term warming trend, the year's globally averaged temperature was 1.84 degrees Fahrenheit warmer than the baseline 1951-1980 mean, according to scientists at NASA's Goddard Institute for Space Studies in New York. Tracking global temperature trends provides a critical indicator of the impact of human activities – specifically, greenhouse gas emissions – on our planet. Earth's average temperature has risen more than 2 degrees Fahrenheit since the late 19th century. The satellite surface temperature record from the Atmospheric Infrared Sounder instrument aboard NASA's Aura satellite confirms the GISTEMP results of the past seven years being the warmest on record.
7. The new face of the Antarctic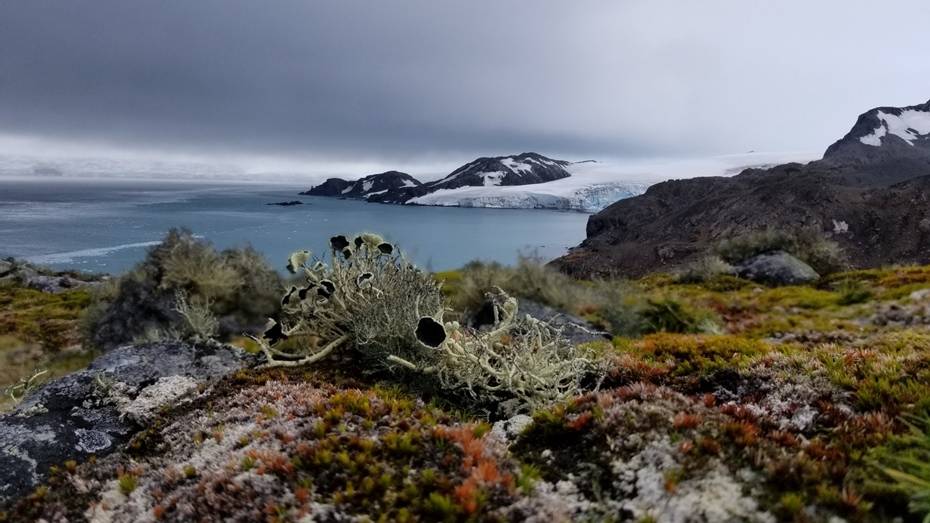 In the future, the Antarctic could become a greener place and be colonized by new species. At the same time, some species will likely disappear. 25 researchers recently presented these and many other findings in a major international project, in which they analyzed hundreds of articles on the Antarctic published in the past ten years. By doing so, the team has provided an exceptionally comprehensive assessment of the status quo and future of Antarctica and the Southern Ocean that surrounds it.
Read more in Alfred Wegener Institute
8. A sea of rubbish: Ocean floor landfills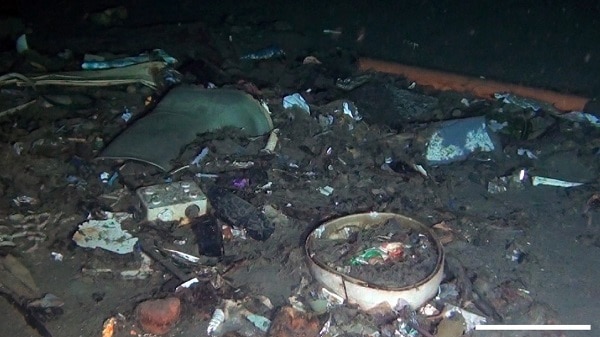 Among other signatories of the article are experts from the University of Açores, Alfred Wegener Institute, Utrecht University, the Norwegian Institute of Marine Research, the Secretariat of the Barcelona Convention on the protection of the Mediterranean Sea, Monterey Bay Aquarium Research Institute, the Institute for Global Change of the Japan Agency for Marine-Earth Science and Technology Research, IFREMER and Oxford University, among other institutions. The ocean floor is increasingly accumulating marine litter. The marine regions most affected by this problem are in landlocked and semi-enclosed seas, coastal bottoms, marine areas under the influence of large river mouths, and places with high fishing activity, even far from land", says Professor Miquel Canals, head of the Consolidated Research Group on Marine Geosciences at UB. "In the Mediterranean Sea –says Miquel Canals– seafloor marine litter already is a serious ecological problem. "
Read more in Universitat de Barcelona
9. Scientists discover electric eels hunting in groups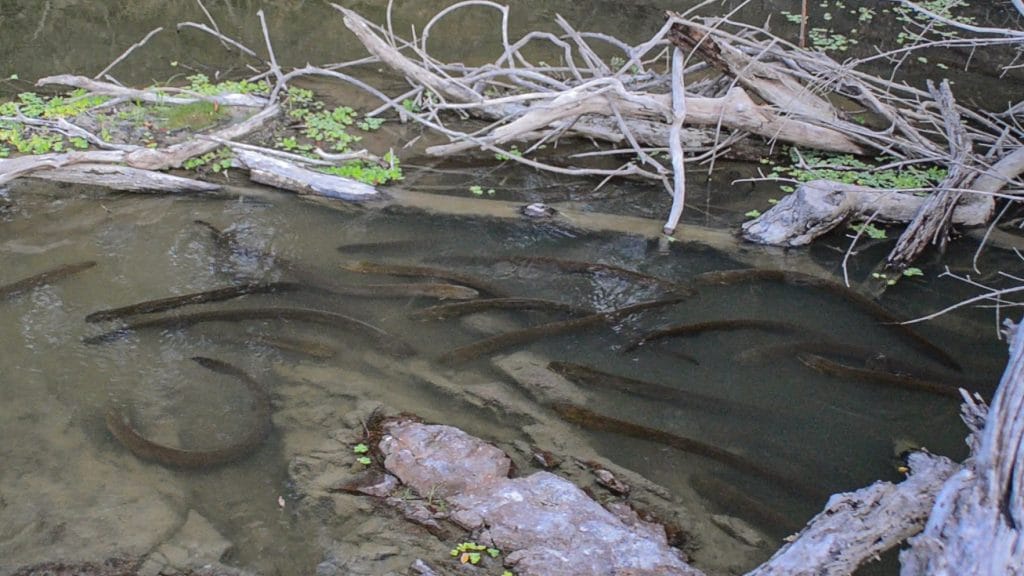 One of the new species of electric eel presented in his 2019 paper, Volta's electric eel, is capable of producing 860-volt electric shocks—the strongest electric discharge of any animal on Earth and 210 volts higher than the previous record. The freshly described Volta's electric eel, which can reach lengths of 8 feet, is also the species behind the social hunting strategy at the center of de Santana's new research. De Santana's team first witnessed Volta's electric eel hunting in groups during a field expedition in August of 2012.
10. Study shows how network of marine protected areas could help safeguard Antarctic penguins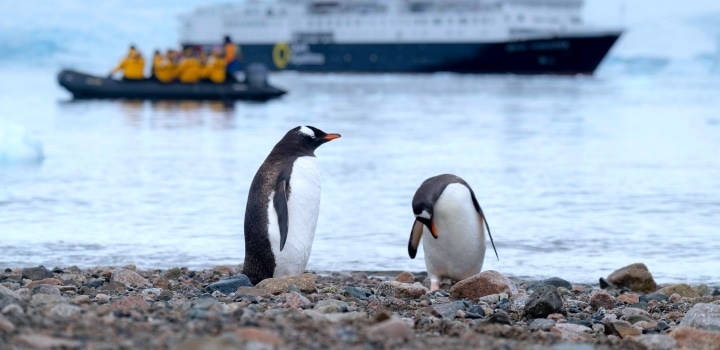 New research led by BirdLife International, the University of East Anglia, and British Antarctic Survey highlights how a proposed network of marine protected areas could help safeguard some of the most important areas at sea for breeding Antarctic penguins. The findings, published today in the journal Frontiers in Marine Science, show that if all the Marine Protected Areas proposed around Antarctica were adopted, the permanent conservation of high-quality areas for a flagship group of Antarctic wildlife – the penguins – would increase by between 49% and 100% depending on the species.
11. Changing: oceans resilient to climate change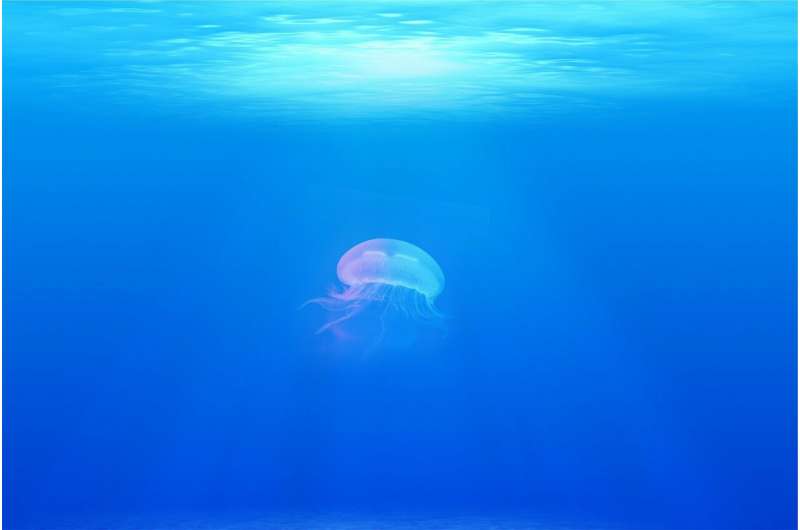 Scientists used geological samples to estimate ocean oxygen during a period of global warming 56 million years ago—and found "limited expansion" of seafloor anoxia. Global warming—both past and present—depletes ocean oxygen, but the new study suggests warming of 5°C in the Paleocene Eocene Thermal Maximum led to anoxia covering no more than 2% of the global seafloor. To estimate ocean oxygen levels during the PETM, the researchers analyzed the isotopic composition of uranium in ocean sediments, which tracks oxygen concentrations.
This sets an upper limit on how much ocean oxygen levels could have changed.
12. EPA: Hawaii's military bases dumped 630,000 lbs of toxic nitrate into ocean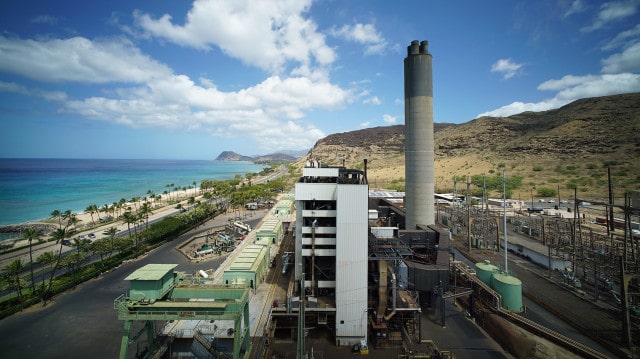 U.S. military bases in Hawaii dumped more than half a million pounds of nitrate compounds toxic chemicals commonly found in wastewater treatment plants, fertilizers, and explosives — into the ocean in 2019, newly released federal data shows. Joint Base Pearl Harbor-Hickam led with the release of 540,000 pounds, according to the Environmental Protection Agency's latest Toxic Release Inventory. The rest — more than 86,000 pounds — came from the U.S. Marine Corps Base Hawaii in Kaneohe Bay. The 540,000-pound figure puts the Navy-Air Force joint base in Pearl Harbor at No. 3 on the list of U.S. military facilities regulated by the EPA that dumped the most nitrate compounds in 2019. Numbers 1 and 2 were U.S. Army ammunition plants in Radford, Virginia, and Kingsport, Tennessee.
13. Shortfin mako shark and warty sea cucumber protection sought in Mexico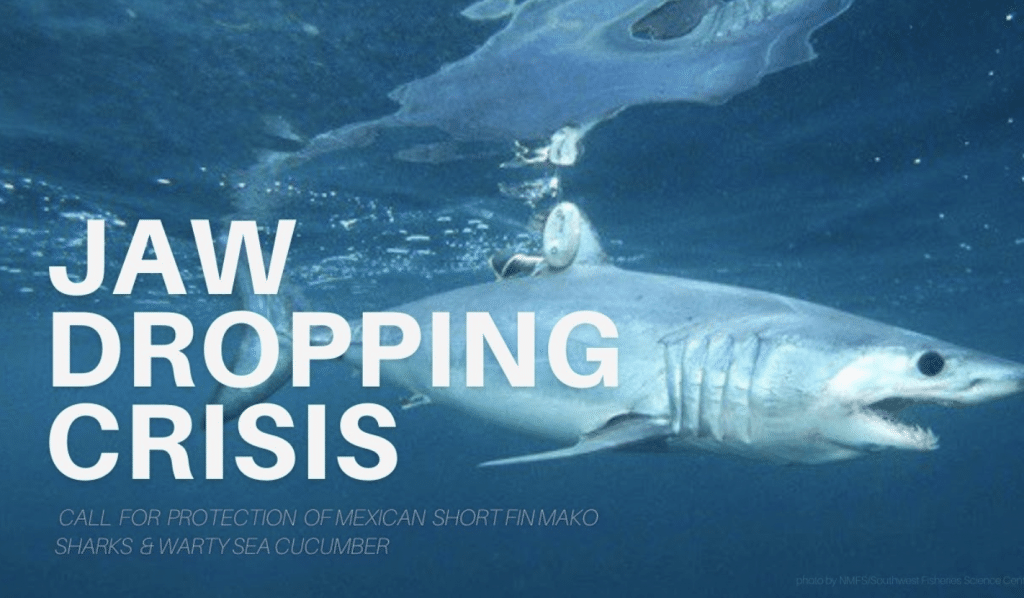 The Center for Biological Diversity, La Paz, Mexico— filed a petition today seeking protection for the shortfin mako shark and warty sea cucumber. The International Union for Conservation of Nature classifies shortfin mako sharks as "endangered" globally and warty sea cucumbers as "vulnerable" to extinction. If the sharks and warty sea cucumber are added to NOM-059, Semarnat will be able to issue measures and regulations to ensure sustainable fishing, including limits on catching hatchlings, juveniles, and pregnant females to ensure the populations' recovery.