December 11, 2020 – The Ocean Week in Review
Taiwanese captain sentenced to 20 years for shark finning, Indian and UK cities will link to fight plastic pollution, Coca-Cola, Pepsi and Nestlé named biggest polluters 3 years and counting, more than 1.5 billion face masks could end up in our oceans, and more.
1. Taiwanese captain sentenced 20 years for shark finning in Tanzania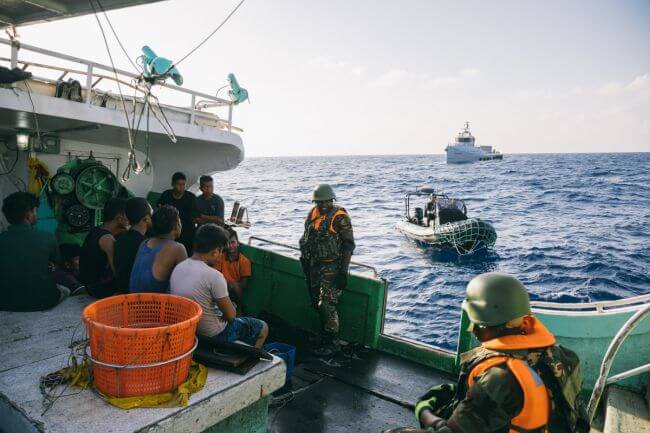 The owner and captain of the Malaysian-flagged fishing vessel that was boarded and arrested by Tanzanian law enforcement agents as part of Operation Jodari, a joint partnership between Sea Shepherd, Fish-i Africa and the government of Tanzania to combat illegal, unreported and unregulated (IUU) fishing, have pleaded guilty to the charge of Unlawful Possession of Shark Fins in a plea agreement with Tanzanian Prosecutors. The captain, Mr. Han Ming Chuan of a Taiwan, has been in custody since January 2018 when he was charged with five crimes: Conspiracy to Commit Criminal Acts, Unlawful Possession of Shark Fins, Pollution of the Marine Environment, Unlawful Possession of a Firearm and Unlawful Possession of Ammunition. The owner, Mr. Dato Seri Lee Yee Jiat, and agent, Mr. Abubakar Salum Hassan, joined the F/V Buah Naga 1 in police custody after they were subsequently arrested in June.
2. Indian and UK cities will link to fight marine plastic pollution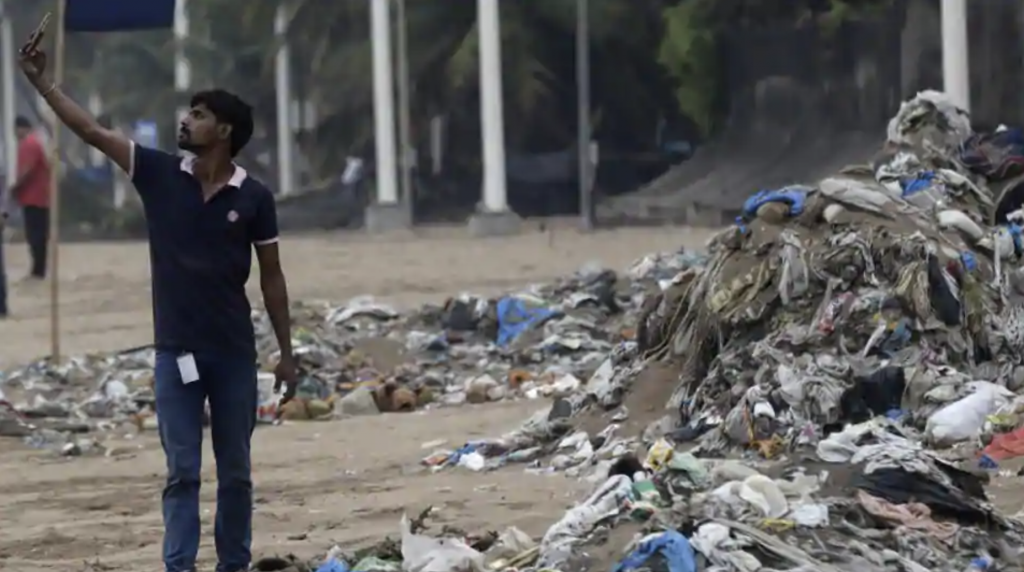 The three coastal port cities of Panaji, Mumbai and Kochi are to be 'twinned' with three similarly located cities in the UK under a new project to share best practices and help curb marine plastic pollution that is estimated to kill millions of animals every year. The project called the 'UK-India Marine Litter Twin Cities', has been conceptualized by India's Ministry of Earth Sciences and the UK Science and Innovation Network and is scheduled to be rolled out in two phases from early 2021. Its key objectives include promoting engagement between scientists, innovators and policymakers in the twinned cities with common marine litter-related challenges and goals; and sharing monitoring and evidence-gathering practices using science and technology to manage marine litter.
Read more in the Hindustan Times
3. Coca-Cola, Pepsi and Nestlé named top plastic polluters for third year in a row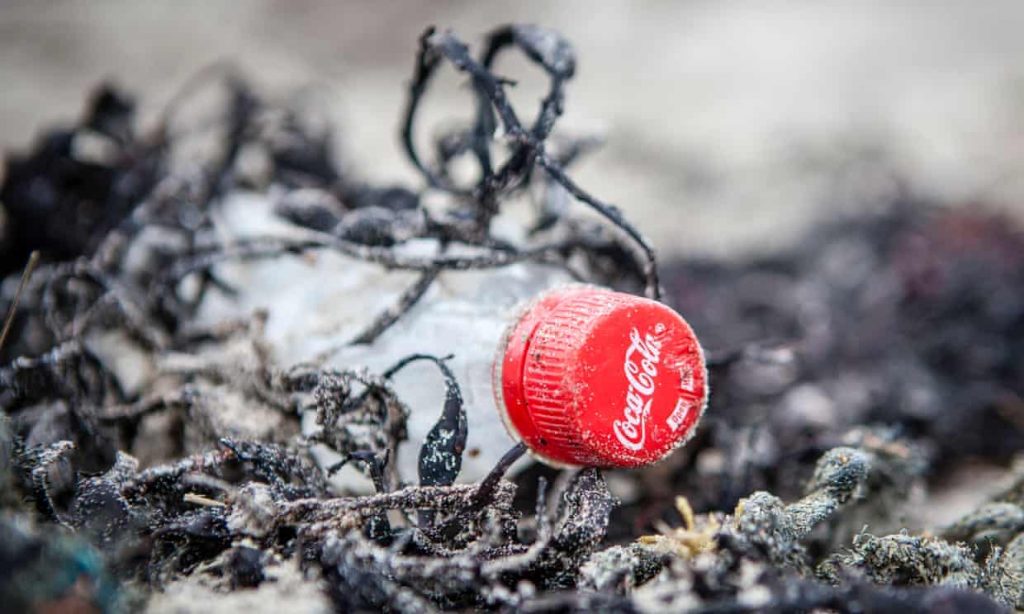 Coca-Cola, PepsiCo and Nestlé have been accused of "zero progress" on reducing plastic waste, after being named the world's top plastic polluters for the third year in a row. Coca-Cola was ranked the world's No 1 plastic polluter by Break Free From Plastic in its annual audit, after its beverage bottles were the most frequently found discarded on beaches, rivers, parks and other litter sites in 51 of 55 nations surveyed. Last year it was the most frequently littered bottle in 37 countries, out of 51 surveyed. It was found to be worse than PepsiCo and Nestlé combined: Coca-Cola branding was found on 13,834 pieces of plastic, with PepsiCo branding on 5,155 and Nestlé branding on 8,633.
4. More than 1.56 billion face masks could end up polluting oceans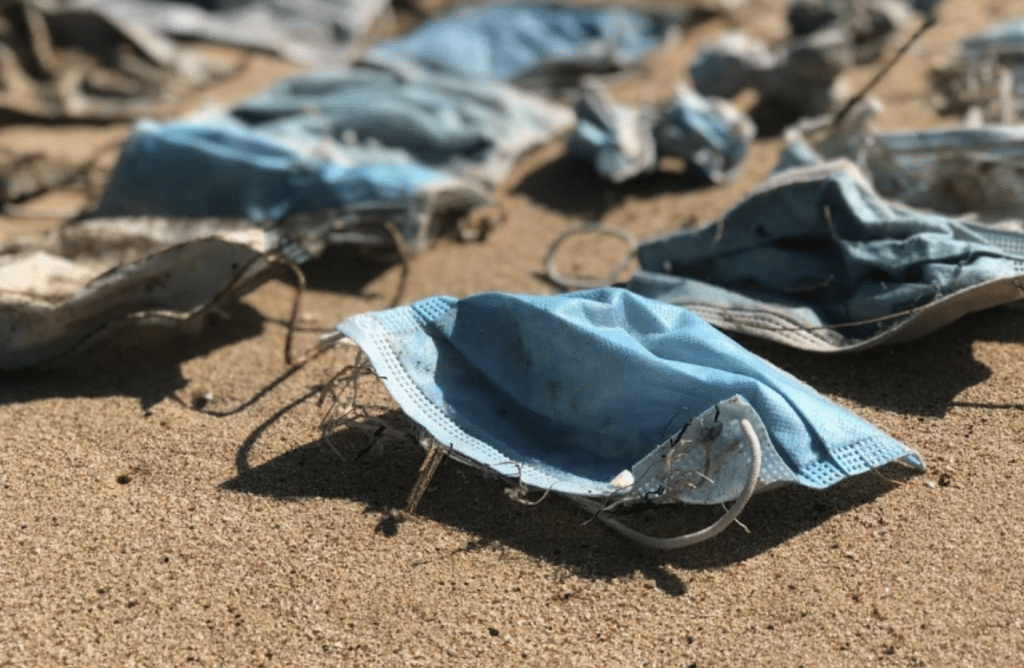 More than 1.56 billion face masks used in 2020 will make their way into our planet's oceans, joining literal tonnes of other plastic pollution, according to an estimate by OceansAsia. The Hong-Kong based marine conservation organization released a report on Monday that details one of the devastating side-effects of the COVID-19 pandemic: the increase in plastic use and disposal. They hypothesized that the face masks would add up to around 4,860 to 6,240 tons of extra plastic waste in the oceans. "The 1.56 billion face masks that will likely enter our oceans in 2020 are just the tip of the iceberg," Dr. Teale Phelps Bondaroff, Director of Research for OceansAsia, and lead author of the report said in a press release. "It's just a small fraction of the estimated 8 to 12 million metric tonnes of plastic that enter our oceans each year."
5. Despite risks to polar bears, current administration pushing for oil exploration in Arctic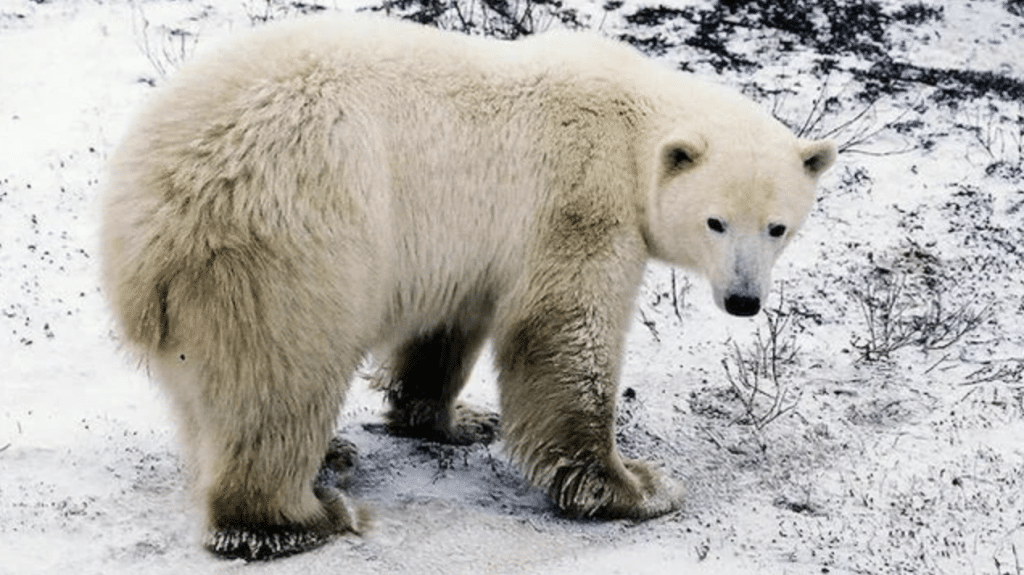 The Trump administration is pushing ahead to greenlight oil exploration in the Arctic, allowing companies to use seismic testing that will disturb polar bears in their dens. The proposal, if finalized, would allow the oil exploration technique in the Arctic National Wildlife Refuge to begin as soon as Jan. 21 — the day after President-elect Joe Biden takes office. There are roughly 900 southern Beaufort Sea polar bears left in the Arctic.
6. Earth is still sailing into climate chaos, report says, but its course could shift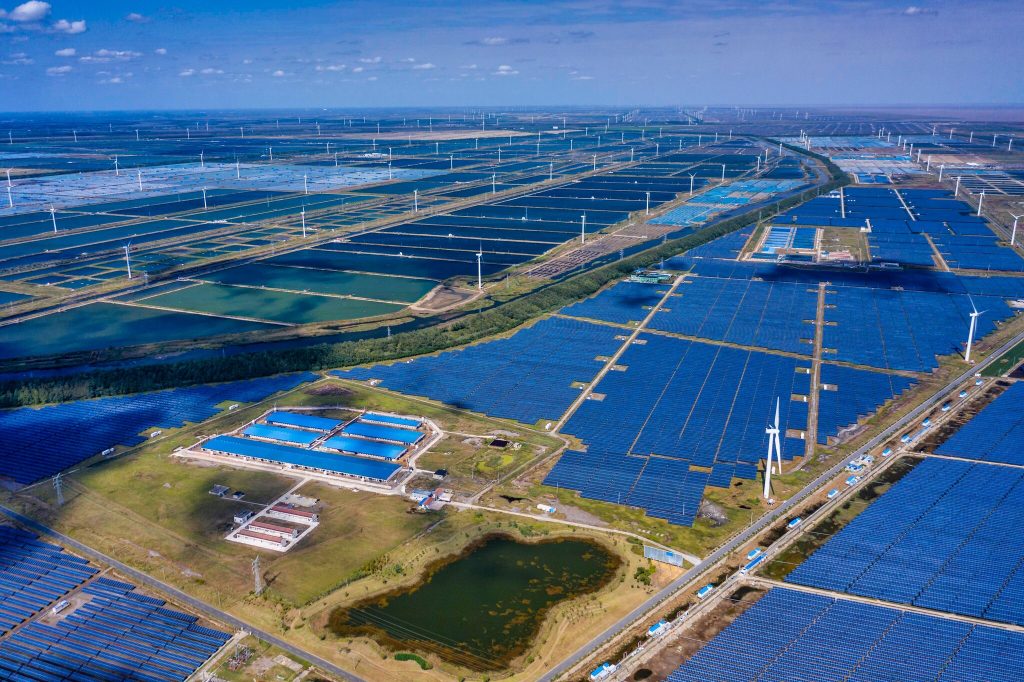 The world as a whole is dangerously behind schedule in slowing catastrophic climate change, and its richest people will have to make big changes in their everyday lives in order to shift course, a major United Nations report warned Wednesday. But nearly five years after a landmark international climate agreement in Paris, there are signs of a sea change, including from some of the biggest polluters in the world. The "undercurrent" of the global economy has shifted, said Christiana Figueres, a former United Nations diplomat who led the negotiations that yielded the Paris Agreement in 2015. "We are moving faster than we ever were," she said in a call with reporters Wednesday. Most of the world's biggest emitters of planet-warming gases, including China, have promised to draw down their emissions to net-zero by midcentury, meaning that they would eliminate as much of the greenhouse gases as they emit. If those promises are kept (a big if) the world would come very close to the Paris agreement's goal of limiting temperature rise to the levels required to avert the worst climate disasters.
Read more in The New York Times
7. Silky sharks find hope in Atlantic, remain targets in Indo-Pacific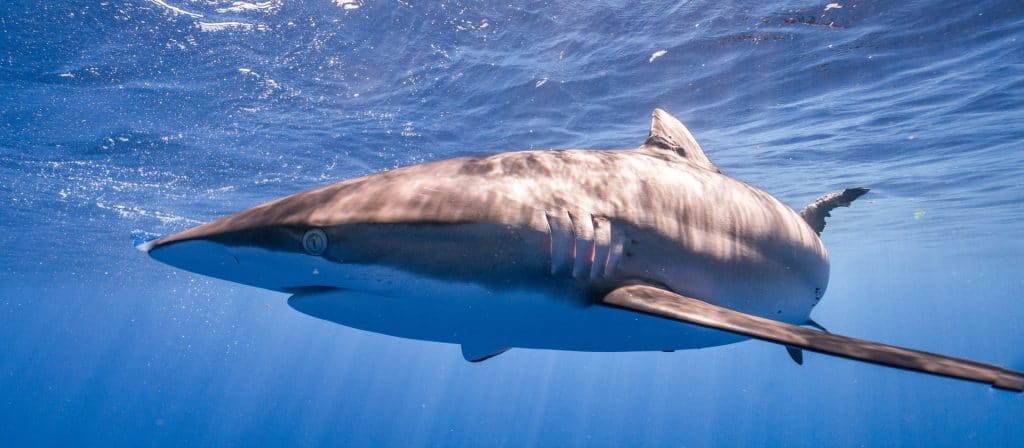 New research shows that conservation efforts in the Atlantic Ocean may be working for one of the most popular — and endangered — species that ends up in the global shark fin trade. Diego Cardeñosa — an FIU postdoctoral researcher in the Institute of Environment — led a new study in collaboration with scientists in Hong Kong that uses DNA analysis to track where fins in the global shark fin trade originate. They focused on silky sharks (Carcharhinus falciformis) — the second most common species found in the fin trade. Testing revealed 99.8 percent of the fins sampled from retail markets in Hong Kong and China originated from the Indo-Pacific Ocean. Virtually none came from the Atlantic Ocean, which provides the first evidence that conservation efforts could be making an impact.
Read more in Florida International University
8. World's leading brands and retailers join forces to tackle plastic waste challenge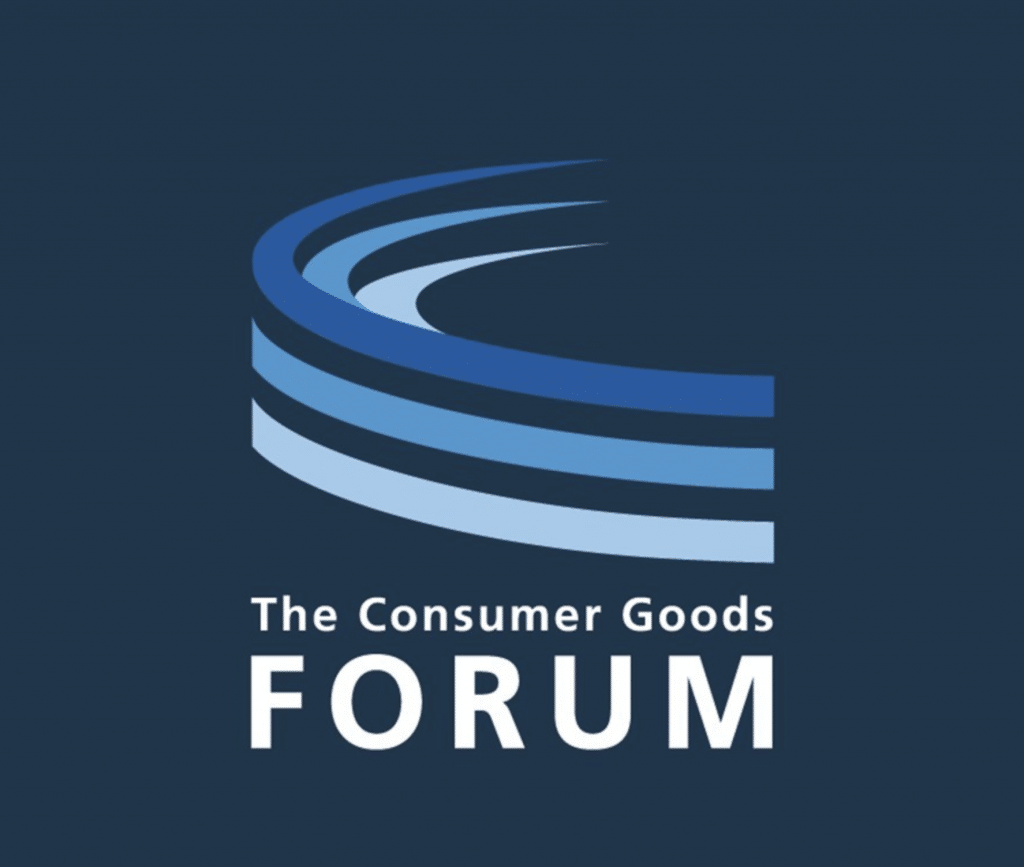 Thirty-six members of The Consumer Goods Forum commit to curb plastic pollution problem in new CEO-led Plastic Waste Coalition of Action. With development of first two "Golden Design Rules," companies with a collective annual revenue of more than 1 trillion euros aim to reduce plastic use and improve recyclability by phasing out problematic materials, colors and labels from their packaging. New position paper on optimal Extended Producer Responsibility programme framework promotes industry-led solutions to strengthen and expand recycling systems worldwide.
9. Projecting outrage: California activists shine light on plastic pollution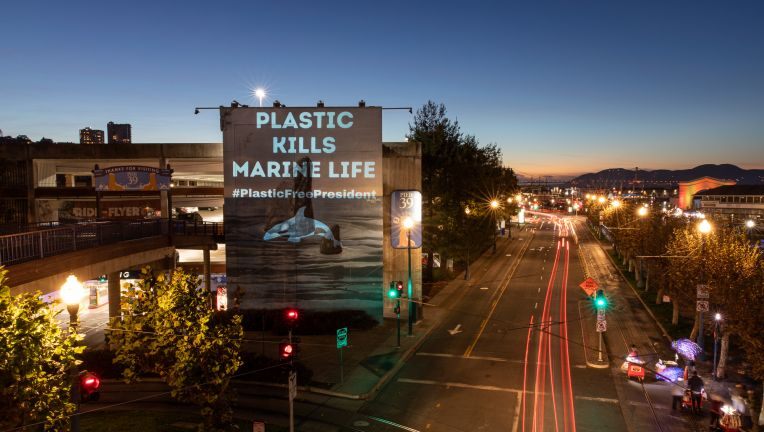 California activists projected anti-plastic messages onto San Francisco's Embarcadero Pier 39 Sunday night as a symbol of their outrage at what they describe as the "federal failure" to address the nation's pollution crisis. Similar displays are being projected in New Orleans, Houston, Philadelphia, Washington, D.C., and Columbus, Ohio. "We're urging President-elect Biden to transform our extractive, throwaway economy and take urgently needed steps toward a plastic-pollution-free future," said Delia Ridge Creamer, an organizer at the Center for Biological Diversity, which has an office in Oakland. "We're projecting our outrage."
10. Coral recovery during a prolonged heatwave offers new hope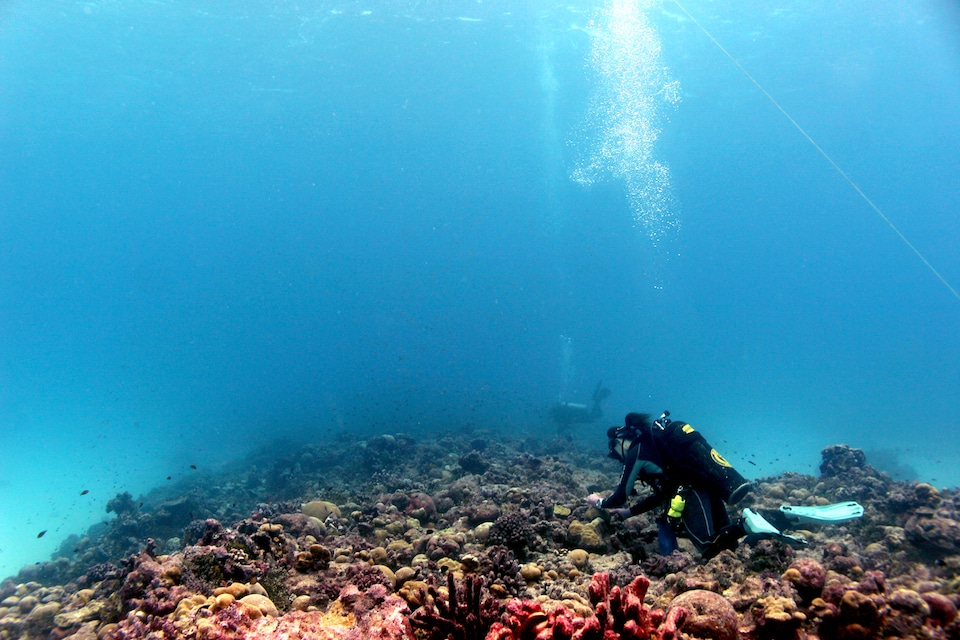 University of Victoria biologists have discovered how some corals managed to survive a globally unprecedented heatwave, in a first-ever study that provides new hope for the long-term survival of coral reefs in the face of climate change. "The devastating effects of climate change on coral reefs are well known. Finding ways to boost coral survival through marine heatwaves is crucial if coral reefs are to endure the coming decades of climate change," says UVic marine biologist Julia Baum, the study's senior author.
Read more in University of Victoria
11. Can stingrays and electric rays help us map the ocean floor?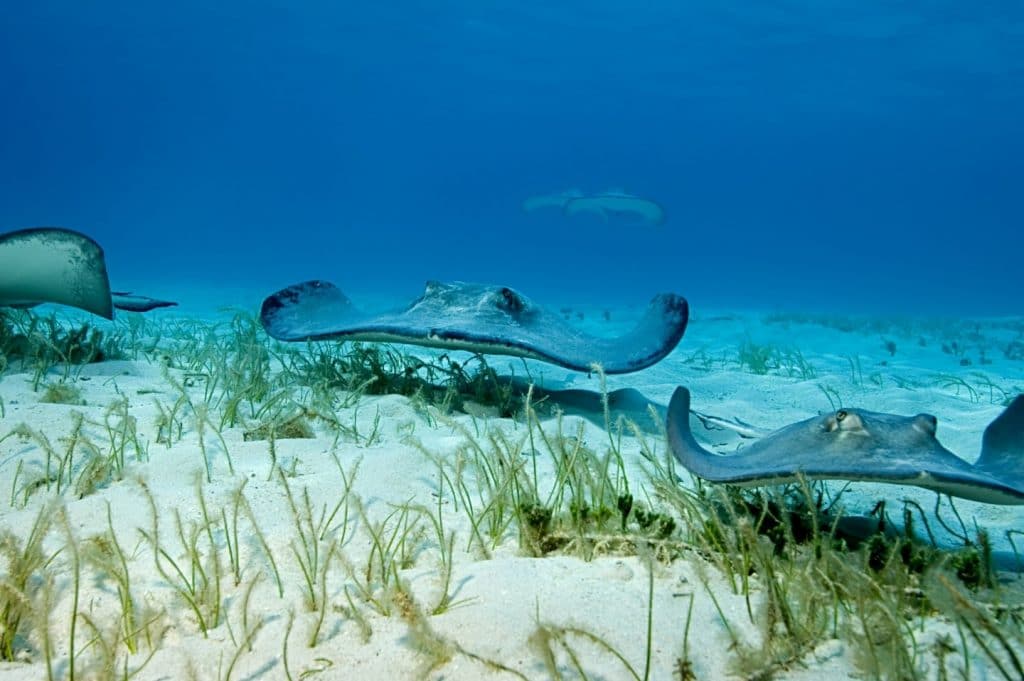 Researchers at the RIKEN Center for Biosystems Dynamics Research (BDR) in Japan have completed a feasibility study indicating that electric rays and stingrays equipped with pingers will be able to map the seabed through natural exploration. The ocean is a big place full of natural resources including fossil fuels, minerals, and of course, fish. The problem is that many of these resources are on the ocean floor in places we have yet to find. Ocean exploration is therefore necessary, and currently automated vehicles, sonar, and satellites are all used with varying advantages and disadvantages. At RIKEN BDR, scientists led by Yo Tanaka are developing a completely different system that relies on the natural swimming behavior of electric rays and stingrays.
12. One-two punch: Sea urchins stuck belly-up in low-oxygen hot water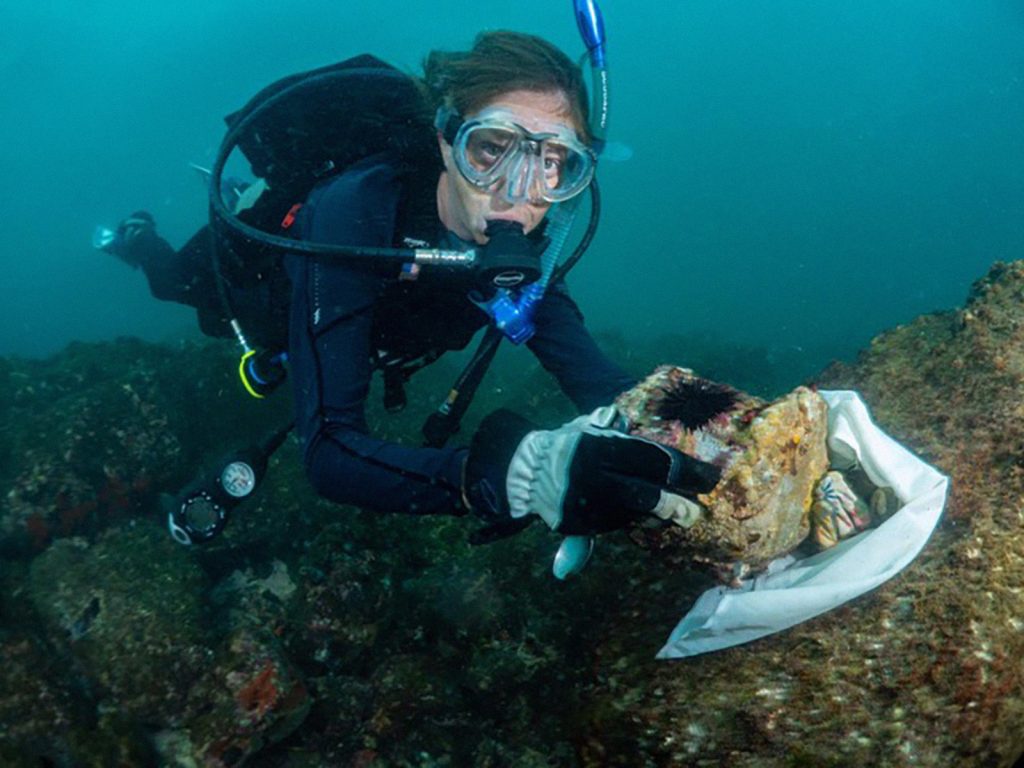 Low oxygen seawater (hypoxia) may be more stressful to reef organisms than high water temperatures and ocean acidity, which are usually considered the most serious stressors associated with global change. Researchers test all three by flipping sea urchins. As oceans warm and become more acidic and oxygen-poor, Smithsonian researchers asked how marine life on a Caribbean coral reef copes with changing conditions. To test the responses of sea urchins to these alarming conditions, they designed experiments to separate the effects of acidity (pH), oxygen and temperature. Conditions in the ocean change quickly, so the experiments were designed to reflect this, and they only exposed the animals to different sets of conditions for two hours at a time.
13. Ecuador finds nest of huge, endangered sea turtle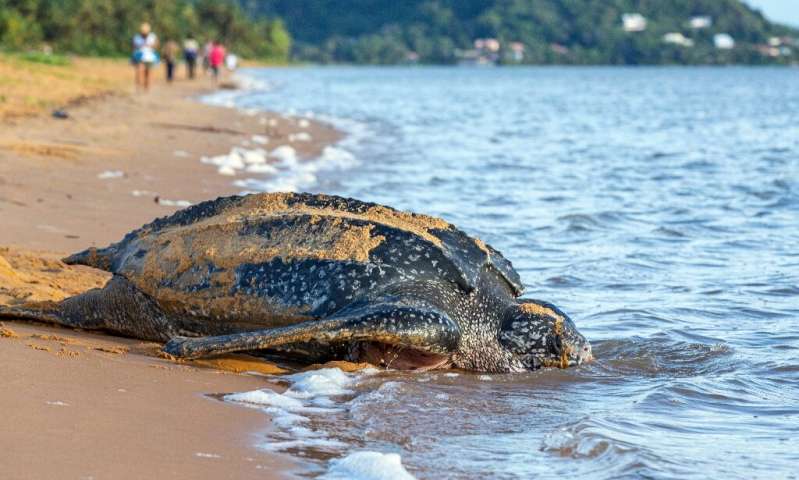 Conservationists in Ecuador have found a nest of endangered leatherback sea turtles, a whopper of a species that can weigh up to a tonne and be three meters (10 feet) long. Also known as the lute turtle (Dermochelys coriacea), it is the world's largest species of sea turtle. The Environment Ministry said the nest was found in Manabi province but did not say how many eggs were in it. They should hatch in about 60 days, it said. A protective perimeter has been set up around the nest and a thermometer was installed. This is the third time a nest of these creatures has been found since 2015 on the coast of Ecuador. Its status is listed as "vulnerable," and in the eastern Pacific experts say it in danger of disappearing altogether.
14. Java's protective mangroves smothered by plastic waste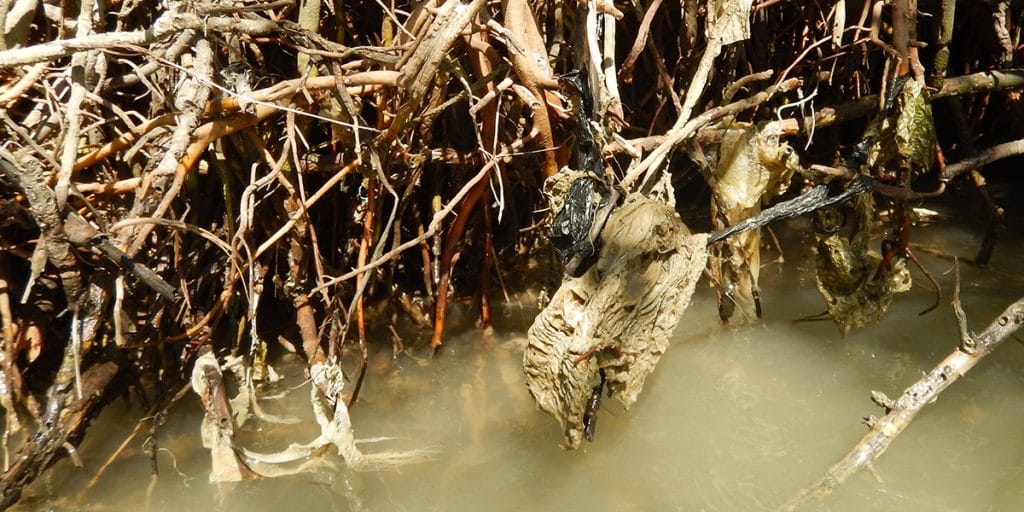 The mangrove forests on Java's north coast are slowly suffocating in plastic waste. The plastic problem in northeast Asia is huge and a growing threat to the region's mangroves; a natural ally against coastal erosion. Based on fieldwork published in Science of the Total Environment, NIOZ researcher Celine van Bijsterveldt shows that restoration of this green protection belt is impossible without better waste management.
Read more in Royal Netherlands Institute for Sea Research