Ocean Week in Review – October 8, 2021: Florida Grouper Loses Big, California Oil Spill "Irreversible', 14% of Coral Reefs Gone in Last 10 Years and More…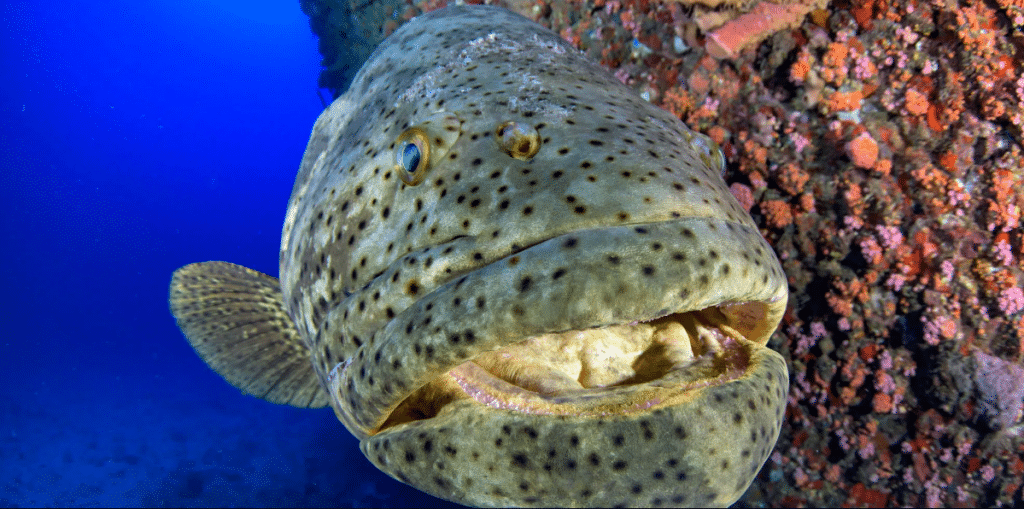 1. Florida Goliath Grouper Loses Protection
The Atlantic Goliath Grouper is listed as being vulnerable by the World Conservation Union (IUCN). As a long lived, slow to mature fish, this species is highly susceptible to rapid population decline due to overfishing, habitat loss, water pollution, and more. On October 6, the Commissioners of the Florida Fish and Wildlife Conservation Commission (FWC) voted unanimously to approve a proposed draft rule for a "highly regulated limited harvest" of these vulnerable fish. The Commissioners will approve the new rule during the March 2022 meeting. Sea Save Foundation director, Georgienne Bradley, said that "it appeared the decision was made before today's meeting was convened. The FWC did not discuss scientific data." Prior to the October 2021 FWC meeting, Sea Save Foundation led an educational and advocacy campaign during which over 20,000 emails were sent to FWC Commissioners. The kill fishery will start in 2023.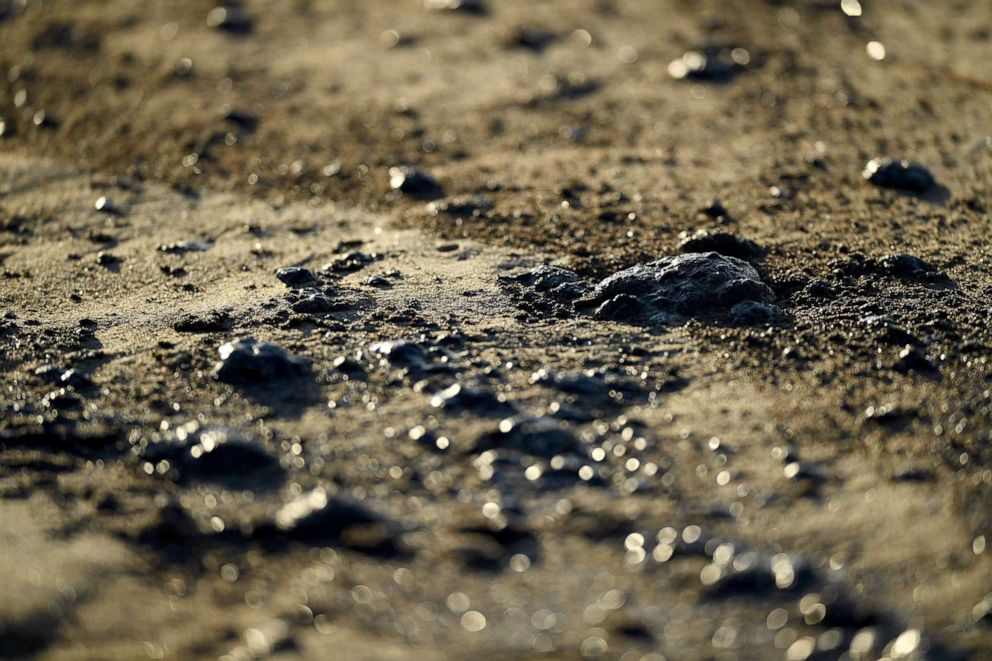 2. Orange County, California Oil Spill Causes "Irreversible" Damage
A major oil spill off the coast of Southern California has forced Huntington Beach and activities scheduled to take place in the region to shut down. An oil production facility 4.5 miles offshore leaked 144,000 gallons. The size of the spill "demanded aggressive action," officials said, and the pipeline has been capped and is no longer leaking into the ocean. The oil spill is affecting wildlife, with dead birds and fish washing up on the beaches, Orange County Supervisor Katrina Foley tweeted. Newport Beach Mayor Brad Avery reported that he saw dolphins swimming through the slick oil plumes as he headed back to shore from Catalina. Foley believes the spill is "irreversible." "You can't get wildlife back that are killed in this process, and some of the habitat of the plant species, they're going to be impacted for years to come," she said.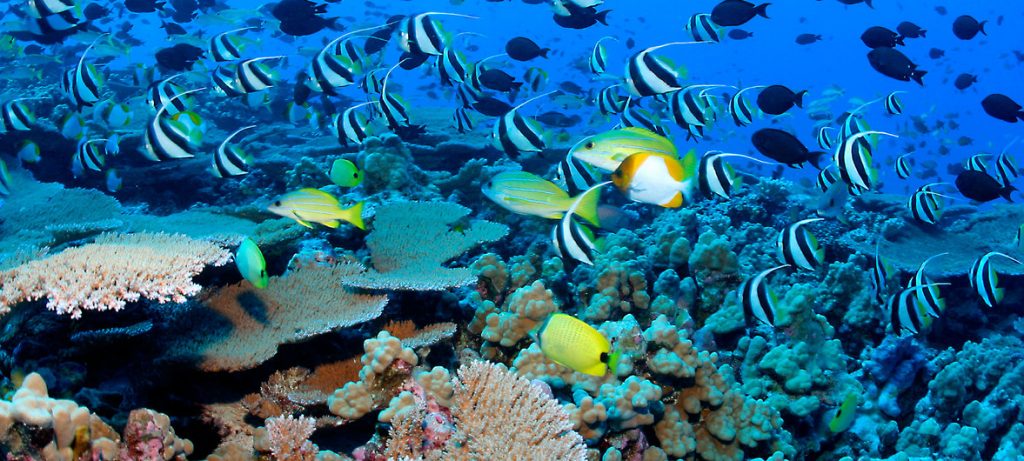 3. 14% of Coral Reefs Gone in Last 10 Years
In the Sixth Status of Corals of the World: 2020 Report, experts reveal that sharp declines in coral cover correspond with rapid increases in sea surface temperatures, indicating their vulnerability to temperature spikes, and found that this phenomenon is likely to increase as the planet warms. Dynamic underwater coral cities support up to 800 different species of hard coral and are home to more than 25% of all marine life. "Bleaching can be thought of as the ocean's version of the 'canary in the coral mine' since it demonstrates corals' sensitivity to dangerous and deadly conditions," the report explained. Hard coral cover has steadily decreased since 2010. Despite these gloomy assessments, there is still hope for coral reefs. "If we halt and reverse ocean warming through global cooperation, we give coral reefs a chance to come back from the brink," said the report.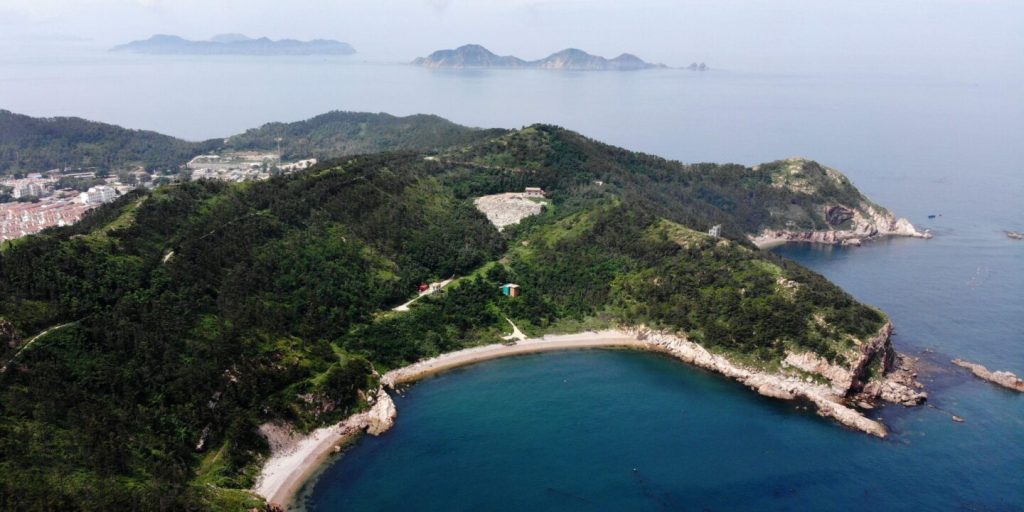 4. China's revamped regulations don't fix all of the ocean's problems
China's Ministry of Ecology and Environment (MEE) has finished drafting the country's first Five Year Plan for marine environment protection. The fact that the MEE has been able to create such a plan speaks to the far-reaching impact of 2018 ministerial reforms that re-organised China's marine governance system. The reforms brought marine environment and ecology conservation functions that were previously scattered across six other ministries into the MEE. Before then, the fragmented system had made coordination difficult. While the reforms improve China's ocean governance, problems remain. By bringing functions from multiple departments together under one roof, there is a greater need for better internal coordination. But the new approach is strengthening the country's ability to deal with the many challenges facing the world's oceans, from overfishing to climate change and pollution. The final plan is expected to be released by the end of this year.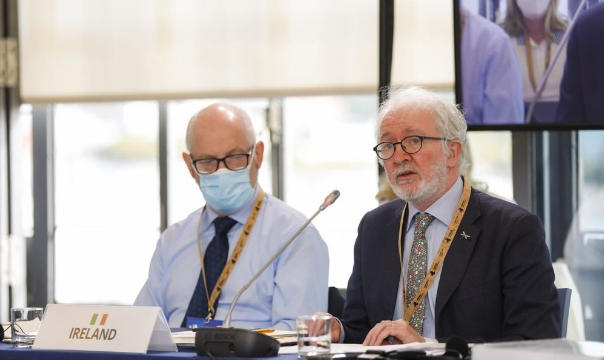 5. Ireland Joins International Agreement for Marine Protected Area
Ireland has joined 14 other countries and the European Union in making a legally binding decision to establish the North Atlantic Current and Evlanov Sea basin Marine Protected Area (NACES MPA). The MPA covers over eight times the size of Ireland's land area and comprises a vitally important area for seabirds in the North Atlantic. The designated area is home to up to five million seabirds across 22 different species, including five that are globally threatened. OSPAR Commission members also approved a new North-East Atlantic Environment Strategy to 2030. The OSPAR Commission for the Protection of the Marine Environment of the North-East Atlantic, an international organisation, has been chaired by Ireland since 2018. The strategy includes a commitment to address the impacts of ocean acidification and approval of a recommendation to reduce the loss of plastic pellets into the ocean.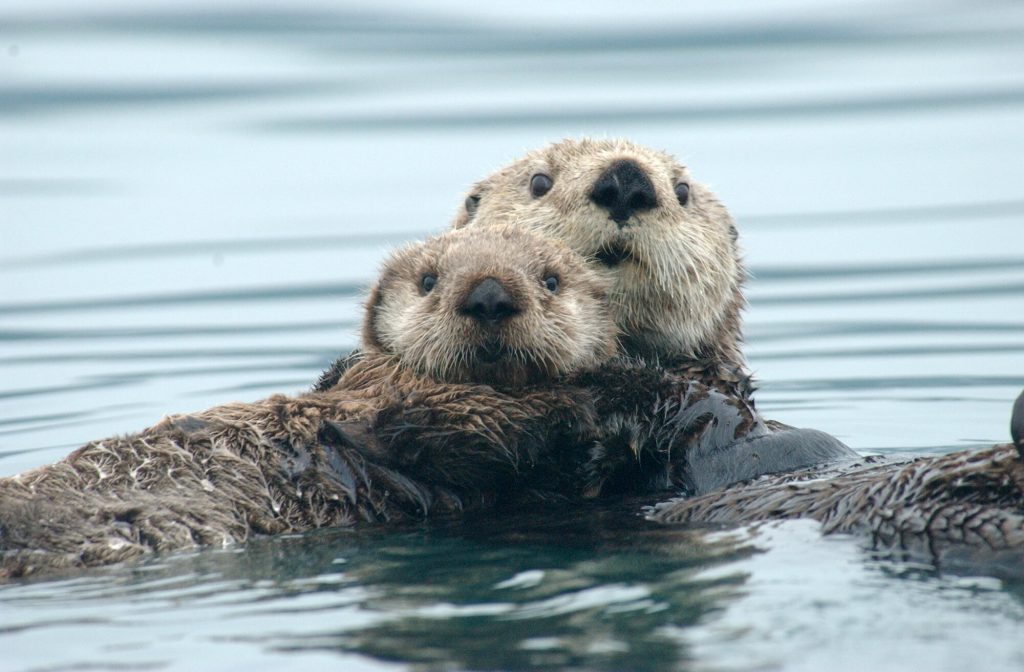 6. World Conservation Congress – Protection for All Otter Species
The International Union for Conservation of Nature (IUCN), the world's preeminent network of both government and non-governmental conservation and indigenous peoples' agencies and organizations, held its 26th World Conservation Congress in Marseille, France in early September. Among some of the motions adopted: A motion urging the world's governments to finalize and adopt a strong, comprehensive treaty governing conservation and sustainable use of biodiversity in ocean areas beyond national jurisdiction (the "high seas"). A motion was also adopted recognizing the science supporting protecting half of the Earth for nature and promoting the adoption of a Global Biodiversity target of protecting 30 percent of land, inland water, and ocean areas by 2030. The congress also adopted a motion urging governments and other stakeholders to protect the world's 13 otter species, including by protecting them from international trade in live otters and otter parts and products.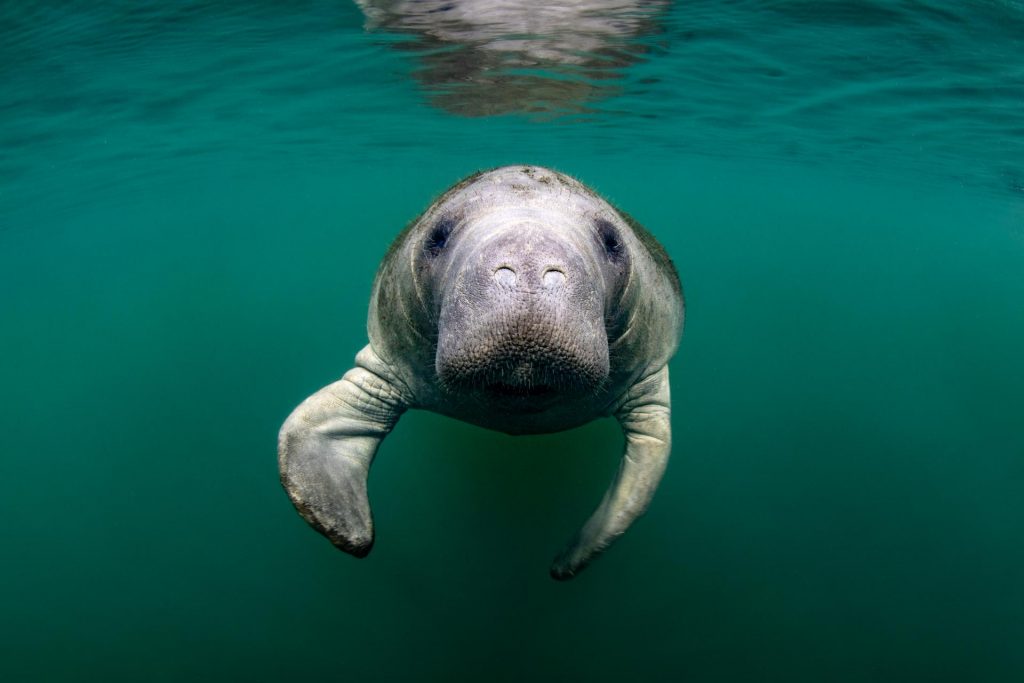 7. Concerned Conservationist: In 2021 900 Manatees Starved to Death Due to Seagrass Loss
More than 900 manatees have died so far this year in Florida. Two out of three of those deaths happened in the Indian River Lagoon, primarily due to seagrass loss. The seagrass is food for manatees and has been disappearing for a long time because of pollution. "The starvation was somewhat inevitable as humans didn't take notice of the nutrient pollution we have been dumping in our estuaries," marine conservationist Jim Moir said. Ranch and farm fertilizer runoff in the water is a culprit. The result of all that nutrient-rich run-off are supercharged algal blooms that cut off the light seagrass beds need to grow. Moir said there are some signs of improvement in water quality but habitat recovery, he said, is not happening. He argues that there is a need for vegetation-rich living shorelines and a focus on more comprehensive wastewater management.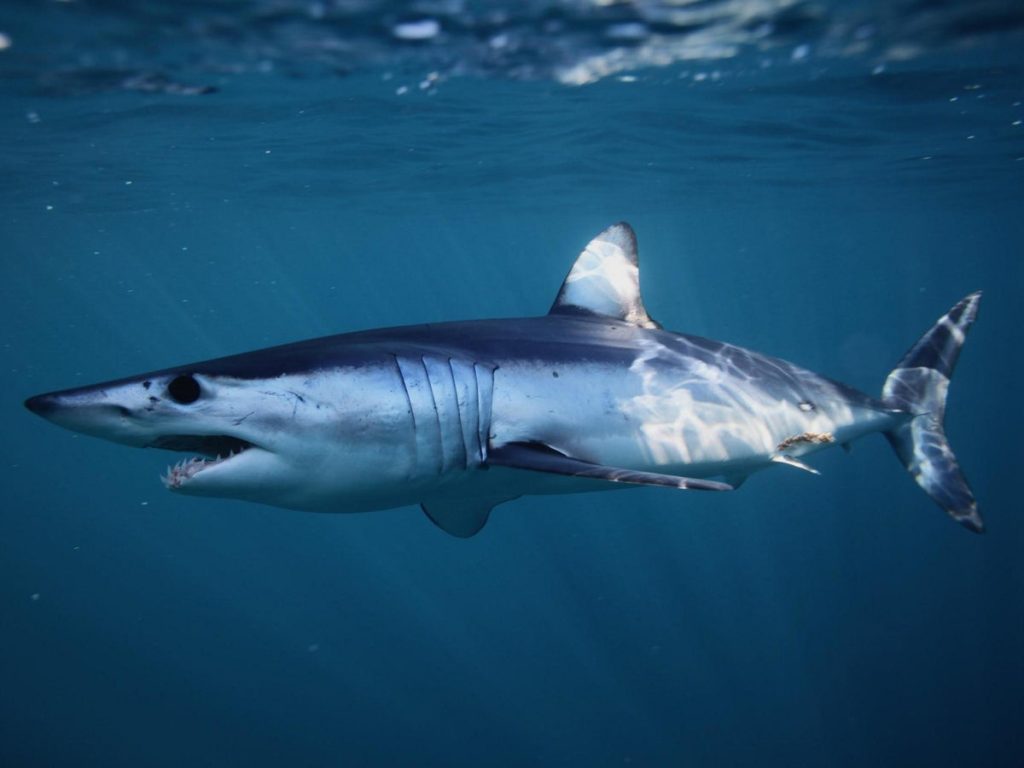 8. Bangladesh Extends Shark Protections
Bangladesh is strengthening the protection of threatened sharks and rays by updating the list of species and species groups under the country's Wildlife Act. Per the amendment, all sawfish, guitarfish, wedgefish, cownose, eagle and devil rays, thresher and mako sharks, hammerhead sharks, and another 23 shark and ray species are now strictly protected, while the landing and trading of butterfly rays and 29 other shark and ray species is permissible only if not detrimental to the wild populations. There has been a noticeable shift from maximising extraction to sustaining the productivity of natural resources. The shark and ray amendment shows the government's commitment to ensure that the exploitation of non-threatened shark and ray species and the trade in their body parts do not negatively impact their populations. It aligns Bangladesh's legislation with regional agreements, international conventions, and the constitution that mandates the protection of biodiversity.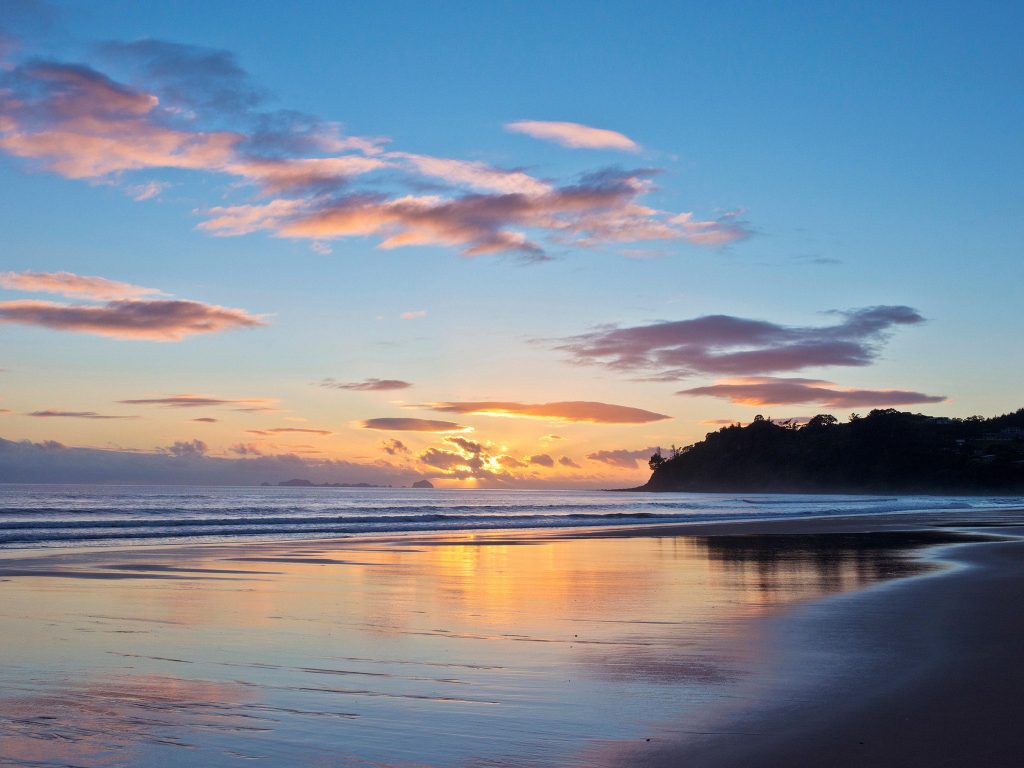 9. New Zealand's Supreme Court Puts Brakes on Seabed Mining
New Zealand's Supreme Court has denied seabed miners permission to mine the South Taranaki Bight. The mining operation would see 50 million tonnes of seabed dug up every year for 35 years, removing five million tonnes of iron ore, with 45 million tonnes of material dumped back into the ocean. The South Taranaki Bight, on the west coast of New Zealand, south of Taranaki, is a biodiversity hotspot, home to blue whales, critically endangered Māui dolphins, and blue penguins. The ruling means that seabed mining causing "material damage" to the environment in effect cannot be approved under New Zealand law. The news comes as momentum builds for a global moratorium on deep-sea mining and the industry continues to garner negative media attention. The prospective industry received an overwhelming rejection from conservation authorities at the International Union for Conservation of Nature's World Conservation Congress recently.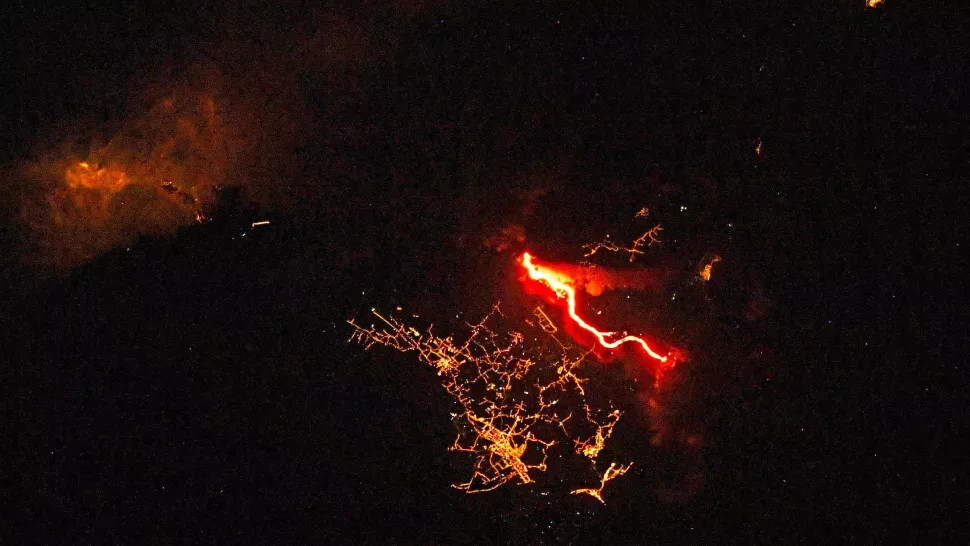 10. Canary Islands: Toxic gas could be released from the La Palma Volcano
New images of the La Palma volcano in the Canary Islands captured from space show lava flowing into the Atlantic Ocean. The burning lava scar on the western flanks of La Palma, one of the islands of the Spain-governed Canary archipelago, glows brightly in nighttime images, which clearly reveal where the lava flow spills into the Atlantic Ocean. The Volcanic Institute of the Canaries (Involcan) reported the solidifying lava has created a new penninsula that is already larger than 25 soccer fields. More than 6,000 people have been evacuated and three coastal villages are currently locked down as geologists worry the boiling lava mixing with cool sea water could release toxic gases. The eruption had been preceded by more than 20,000 mild Earth tremors in the week prior to the first fissure opening. The eruption may continue for weeks or even months.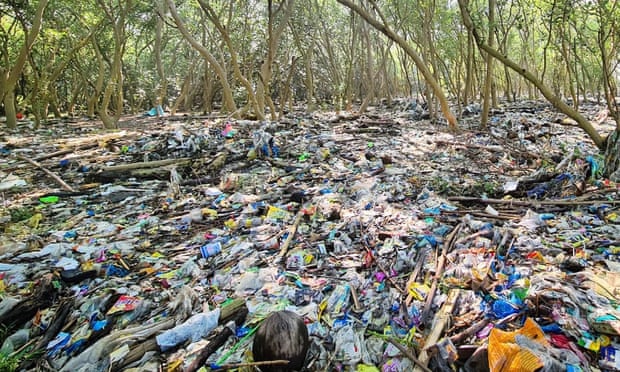 11. Manila Bay Mangroves Are 'Choking' on Plastic Pollution
The Navotas mudflats and mangroves in Manila Bay are buried in a thick layer of rubbish. It is "almost choking the mangrove roots," Diuvs de Jesus, a marine biologist, said. The wetlands have huge environmental significance. They provide a crucial feeding ground for migratory birds, offer protection against floodwater, and help tackle climate change by absorbing far greater levels of carbon dioxide than mountain forests. The plastic pollution could devastate the area. Mangroves have special roots, known as pneumatophores. Plastic risks suffocating pneumatophores, weakening, and potentially killing the trees. "If only we banned single-use plastics, that will greatly reduce the litter," De Jesus said. The Navotas mangroves and mudflats are vital to the survival of migratory birds that visit the Philippines as part of the east Asian-Australasian flyway – a route that stretches from Arctic Russia and North America down to Australia and New Zealand.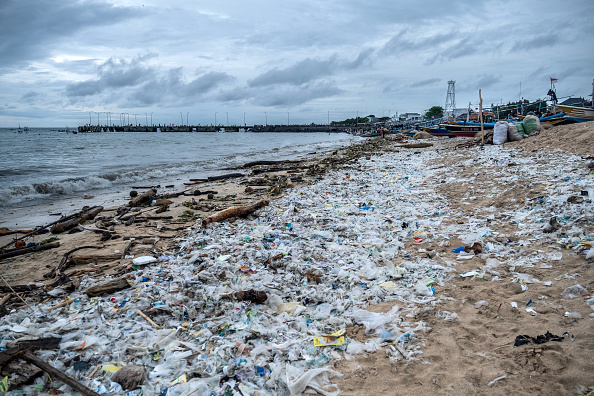 12. Model Shows Mediterranean Littered With 3,760 Metric Tons of Trash
Researchers have succeeded in developing a model used in monitoring the pathways and fate of plastic debris in the Mediterranean Sea from land sources. They reveal that it is possible for plastic debris to be monitored across the Mediterranean, from beaches and surface waters to underneath the sea, estimating that about 3,760 metric tons of plastics can be presently found floating in the Mediterranean. This could be because of its densely populated coastlines, tourism, shipping, fishing, and a lack of free outflow of surface water to the Atlantic. The model tracked plastics from sources on land including coastal cities and rivers, while considering crucial dispersion processes like vertical or horizontal mixing, sinking, currents and wind. It detected possible accumulation patterns of microplastics and macroplastics in the surface layer, the floor of the sea, on beaches, and in the water column.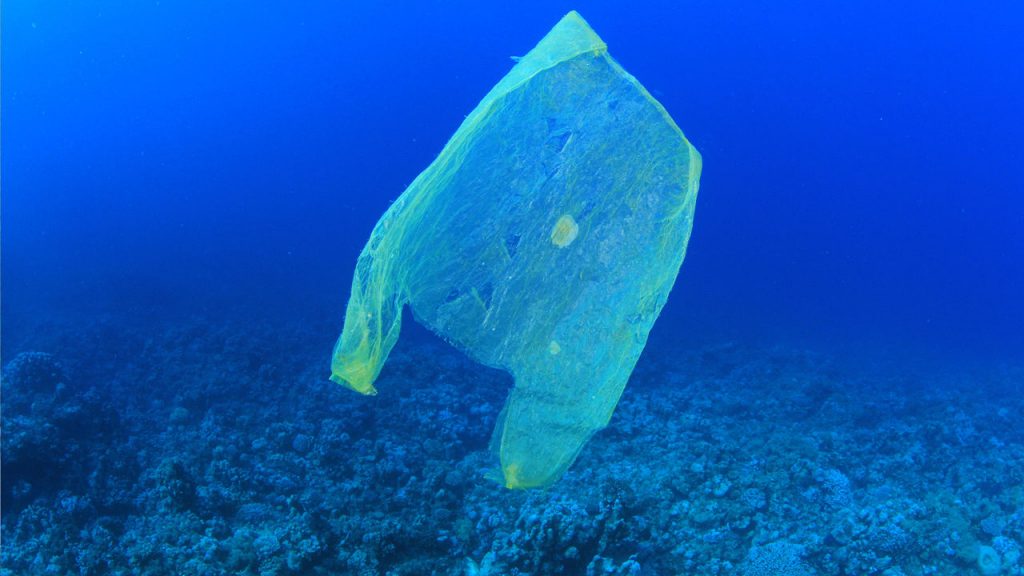 13. Documentary on Plastic Catastrophe Wins Emmy
'The Story of Plastic' was recently awarded a News and Documentary Emmy in the category of Outstanding Writing. The film unpacks the full extent of the global plastic pollution crisis. It presents a timeline of the current environmental catastrophe, placing the onus on polluting corporations and debunking the idea that plastic recycling alone can solve the issue. In the wake of receiving the award, the production company posted to their social media accounts: "Awards are nice, but holding corporations to account for their pollution is even better." While this win should be celebrated, the company stresses that it is still vital that the global community recommit to the task of "ending our world's dangerous reliance on petrochemicals and winning justice with and for the communities that have borne the brunt of this toxic material for far too long."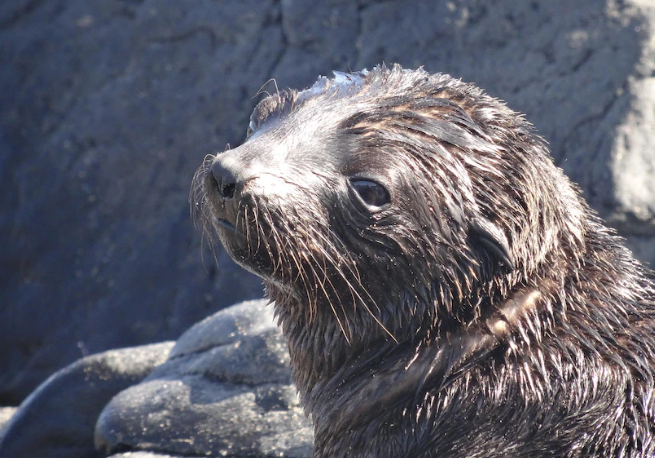 14. Mercury Build-Up in Antarctic Animals Prompts Call for Monitoring
Scientists have detected the first evidence of mercury build-up in humpback whales foraging in the Southern Ocean. Australian scientists also found the highest levels of mercury in fur seals and three different species of petrel living in the Antarctic region. Lead researcher Susan Bengston Nash said the findings reinforce calls from the United Nations for long-term monitoring of the heavy metal in the region. She said there were huge research gaps into the presence of mercury in the Antarctic. "We need to fill these gaps in order to detect change because Antarctica is a region undergoing rapid change," she said. While the mercury detected was below the levels of concern for humans and animals, Dr. Bengston Nash said climate change could change that: it will impact productivity, salinity, temperature, which "we know impact the movement and fate of chemicals, including mercury."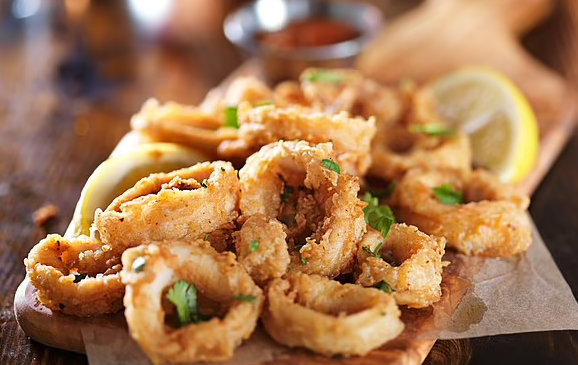 15. Shoppers Urged to Avoid UK-Caught 'Red List' Squid
British diners have been told to avoid eating United Kingdom-caught squid after it was added to a "red list" of seafood. The Marine Conservation Society has released an updated version of their Good Fish Guide, a directory for sourcing ocean-friendly seafood. "Squid caught in the UK have been added to the red list as there is no management in place to help protect them, and scientists don't have figures on how many of them are actually living in our waters, so we don't know how many are sustainable to catch," said Charlotte Coombes, Good Fish Guide Manager. "The data that they do have suggests that populations might be on the decline in several areas." "However," she said, "there are glimmers of hope, with 20 ratings improving in the latest update, showing that where good management exists, we can recover our seas."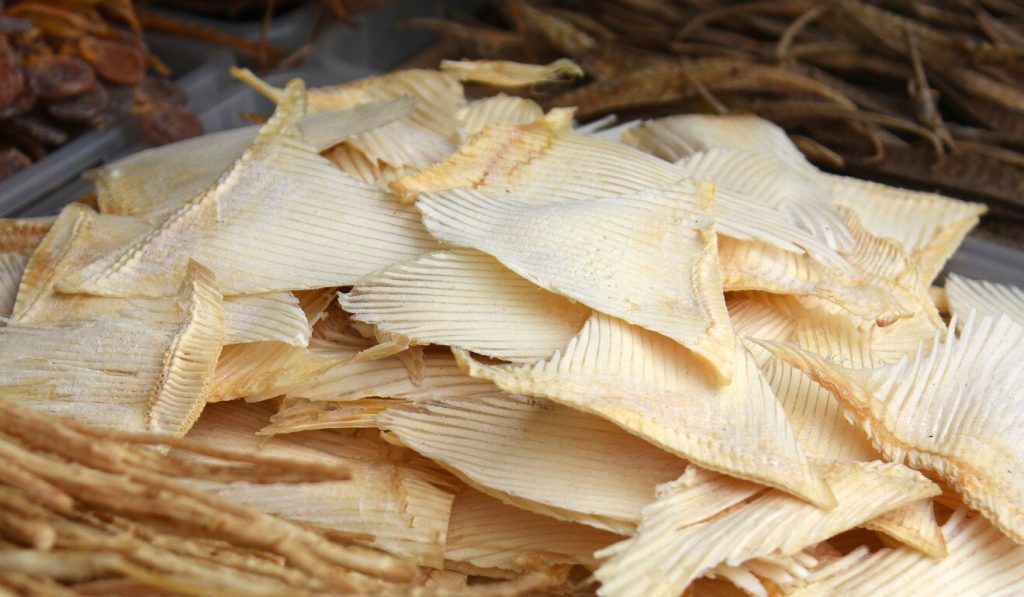 16. Hong Kong Customs Makes Historic Seizure: Haul Including Shark Fins
Nearly 10 tons of shark fins were seized as part of a record HK$210 million (US$27 million) haul of luxury goods and endangered wildlife products destined for mainland China. The 9.7 tons of fins, valued at HK$110 million on their own, were removed from some 15,000 animals, including endangered thresher sharks. The haul was the biggest-ever seizure of shark fins by value, according to Senior Superintendent Mark Woo Wai-kwan, of customs' syndicate crimes investigation bureau. Customs officers had already confiscated 362 tons of endangered flora and fauna in 207 cases since January, up nearly 60% from 2020. The senior superintendent said the haul had probably been sourced from around the world by a smuggling gang. Woo added the smuggling operation was designed to evade stringent import restrictions by mainland authorities and tariffs of up to HK$200 million.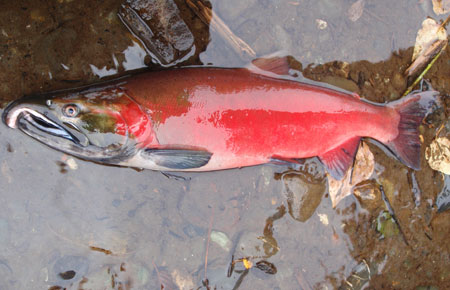 17. Genetic Analysis Reveals Differences in Mate Choice Between Wild, Hatchery Coho Salmon
A new study of the genetic profiles of wild and hatchery coho salmon demonstrates important distinctions in how the two types of fish mate. The findings could change how hatchery fish are mated to promote the success of hatchery fish and conserve wild fish. "Hatchery fish that breed in the wild are not as viable as wild fish. And should they breed with wild fish, there is a risk of drawdown of the number of offspring that result from wild fish," said co-author Michael Banks. "We're trying to find a way to make a better hatchery fish that doesn't have drawdown impacts on the wild fish." Researchers sequenced the fishes' entire genomes and found both hatchery and wild fish look for mates that are different from themselves, genetically. Researchers are now trying to better emulate the natural mating of coho salmon in a hatchery environment.