Massachusetts Becomes Ninth State to Ban Possession, Sale of Shark Fins
Offshore Wind Farms are Hunting Havens for Seals in Germany and UK
First Major Prosecution Under California's Shark Fin Ban
$40 Million Research Funded for Exploration of the Open Ocean
Antarctic Fish Might Survive Ocean Warming
1. Massachusetts Becomes Ninth State to Ban Possession, Sale of Shark Fins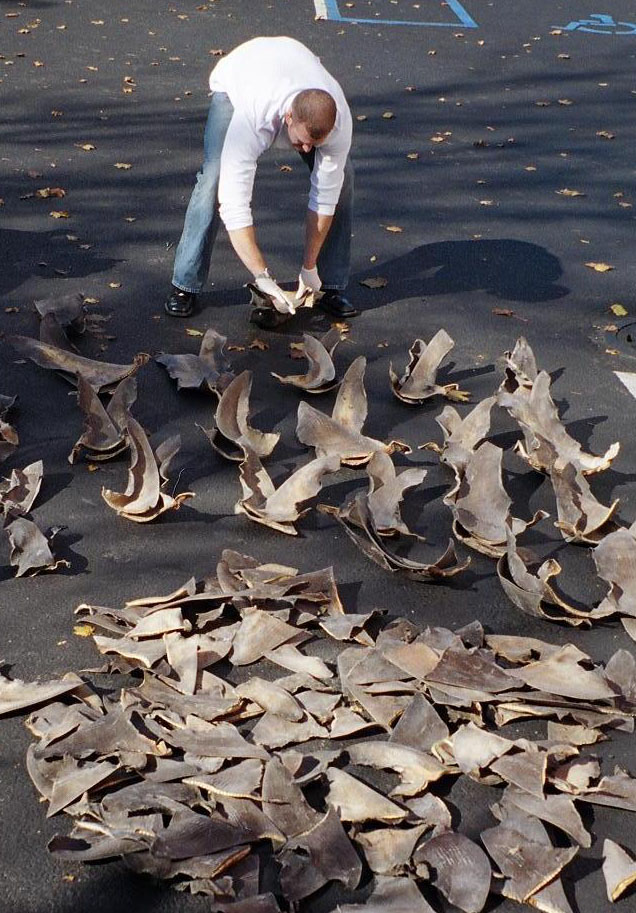 Governor Deval Patrick signed a bill yesterday banning the possession and sale of shark fins in the state of Massachusetts. This makes nine states that have taken definitive action against this unsustainable practice.
Sea Save Foundation played a pivotal role in building momentum and support for the passage of California's shark fin ban.  In addition to California and Massachusetts, Oregon, Washington, Illinois,  Maryland, New York and Delaware have enacted laws prohibiting the sale of shark fins and food containing the fins. This bill makes Massachusetts the ninth state to pass legislation criminalizing the shark fin trade. Violators will be fined between $500 and $1,000, as well as up to 60 days in jail.
American restaurants serving shark fins are just the tip of the problem. Tons of shark fins are shipped to Asia annually.  This is a lucrative market, and the high-dollar value of the fins makes it difficult to curb the demand.  Even so, we are beginning to see a shift in attitude and heightened awareness about this unsustainable practice.
2. Offshore Wind Farms Are Hunting Havens for Seals in Germany and UK
Researchers tracking the movements of seals discovered that these predators are seemingly attracted to offshore wind farms and underwater pipelines. The man-made structures apparently double as artificial reefs and delectable hunting grounds.
Data was collected from more than 100 GPS-tagged harbor and gray seals on the British and Dutch coasts of the North Sea. The results showed that 11 harbor seals regularly visited two active wind farms: Alpha Ventus in Germany and Sheringham Shoal in the southeast United Kingdom. The seals traveled in grid-like movement patterns as they appeared to forage from one turbine to another, seemingly foraging and hunting.
The turbines, and the habitat they create, might be resulting in the number of prey species.  The hypothesis is that these increased numbers of fish and invertebrates could be resulting in an increase in the number of visiting pinnipeds.
3. First Major Prosecution Under California's New Shark Fin Ban Is Getting Underway
Kwong's family has been selling shark fins to restaurants for shark fin soup since 1906.
Kwang was one of the most vocal opponents of the shark fin ban before it became law one year ago. And now he has become the first major test of the new law, charged with four misdemeanors for possession or sale of:
Frozen and processed shark fin
Raw shark tail
Dried shark fin
Dried shark fins cited for display purposes
The maximum penalty for each count is $1,000 and six months in jail.
5. Antarctic Fish Might Survive Ocean Warming
At least one species of fish might be able to survive predicted polar warming, according to a Cambridge University study.
Read more NDTV