October 15, 2021: India to Ban Plastics, Sharks Poached for Soup and Beauty, Can Fish Poop Save Us? and more…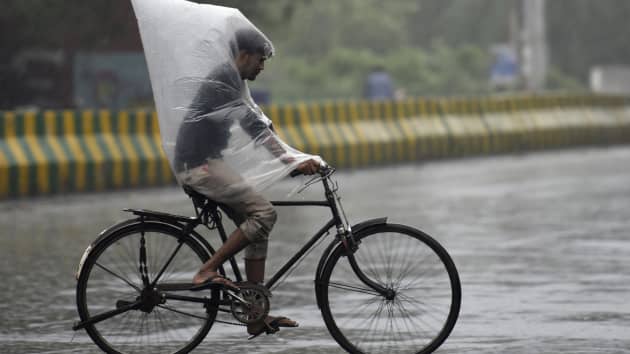 1. India to Ban Single-Use Plastics to Cut Pollution — Experts Say That's not Enough
India will ban most single-use plastics by next year as part of its efforts to reduce pollution, but experts say the move is only a first step to mitigate the environmental impact. The ban on most single-use plastics will take effect on July 1, 2022. Enforcement is key for the ban to be effective, environmental activists say: government also needs to address important structural issues such as regulating the use of plastic alternatives, improving recycling and having better waste segregation management. Countries are taking steps to reduce plastic use by promoting the use of biodegradable alternatives that are relatively less harmful to the environment. However, there is currently no guideline in place for alternatives to plastics, which could be a problem when the ban takes effect. Still, the latest ban is a big step toward India's fight against landfill, marine and air pollution.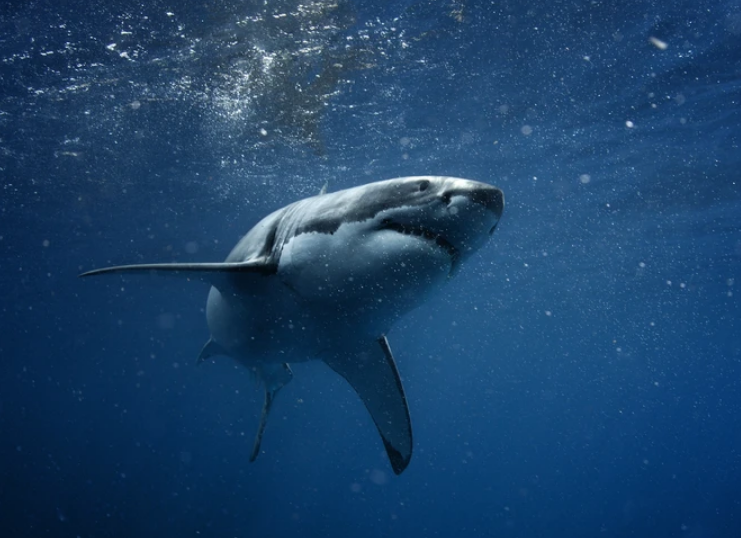 2. It's Not Just About Soup, Now Sharks Poached for Skincare
While many assume that they aren't contributing to the demise of endangered sharks and rays because they don't eat shark fin soup, even the most environmentally conscious shoppers may unknowingly be contributing to the killing of sharks by purchasing skincare and cosmetic products containing shark squalene. Shark experts and conservationists say that about 100 million animals are slaughtered every year for their skin, cartilage and livers, which are highly regarded for their moisturizing and supposed healing properties. ​​In animals, squalene comes from sharks, which use the oil in their livers to regulate their buoyancy in water. Marine scientist Andrew Chin says, "We know very little about the shark liver oil trade because products containing squalene are poorly documented." Many species are vulnerable to exploitation, and if the trend continues, "we could soon lose more than a third of shark species to extinction."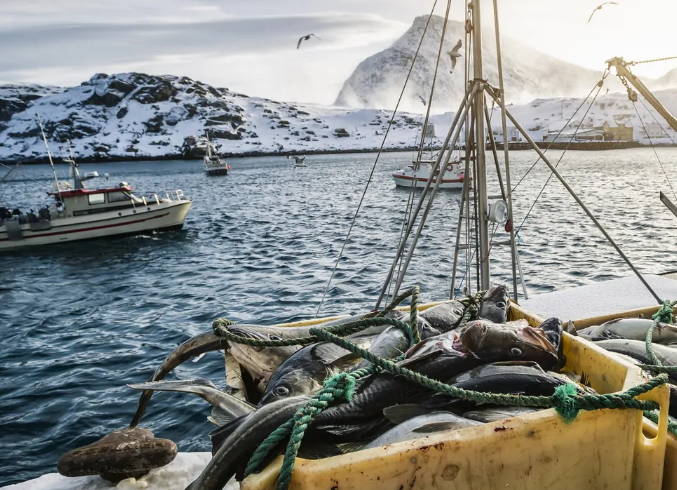 3. Fish Poop – Can it save us?
A modeling study estimates that by drastically reducing fish biomass over the past century, industrial fishing is affecting ocean chemistry, nutrient fluxes, and carbon cycling as much as climate change. Scientists modeled the historic change in biomass of commercially targeted fish species and their influence on ocean biogeochemical processes. The researchers estimate that before industrial fishing developed around 1900, fish fecal matter accounted for around 10% of biological material sinking to the seafloor—enough to contribute considerably to carbon sequestration, nutrient fluxes, and ocean chemistry in the deep sea. By 1990, when industrial fish catch peaked, the biomass of exploited species—and their poop's influence—had fallen by roughly half, with potential knock-on effects on the deep-sea food web. Oceanographer Daniele Bianchi hopes that this study will inspire "more research to try and understand the cascading effects of [altering] the marine ecosystem . . . on carbon, nutrients, and oxygen."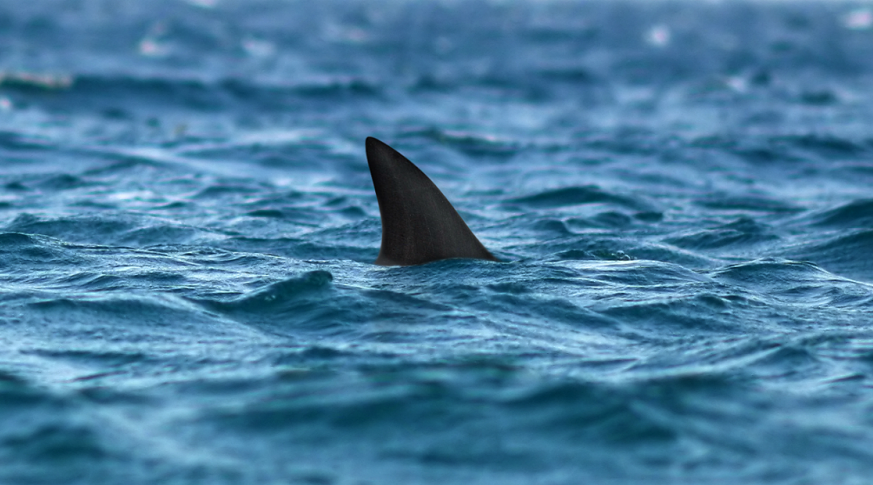 4. Hong Kong Bound Poached Fins Intercepted – 1,000s of Sharks Dead
Thousands of fins and other shark parts were recently intercepted at El Dorado airport in Colombia. Officers seized 3,493 shark fins and 117 kilograms of fish swim bladders that were to be shipped to Hong Kong. The sharks were killed in the waters off the Colombian state of Roldanillo, in the country's southwest. Though Hong Kong has prohibited the trade of products taken from endangered species years ago, shark fin sale and consumption has not been outlawed, and the island still remains a nexus for the global trade which kills as many as 76 million sharks per year. In 2020, Hong Kong authorities intercepted 26 tons of illegally imported dried shark fins, extracted from about 38,500 endangered sharks. Many fins are sent on to the Chinese mainland where they remain a delicacy.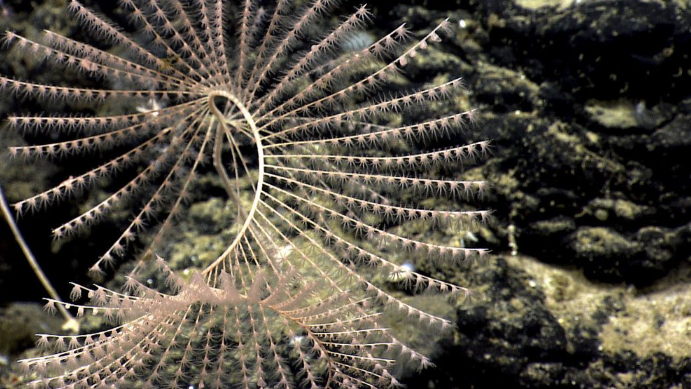 5. White House to Restore Protections to East Coast's only Marine National Monument
The administration announced it will restore protections to the Northeast Canyons and Seamounts Marine National Monument, a nearly 5,000-square-mile area southeast of Cape Cod. The restored protections will prohibit commercial fishing in the monument, with fishing for red crab and American lobster phased out by September 15, 2023. Recreational fishing in the monument will still be allowed. The conservation area was established in 2016, creating the country's first and only marine monument in the Atlantic Ocean but was re-opened to fishing in June 2020. The area contains rare and diverse marine life, including deep sea corals and endangered sea turtles. A recent study found that opening the monument to commercial fishing made species in the area more vulnerable, and concluded that "fisheries management policy is insufficient to protect these ecological resources."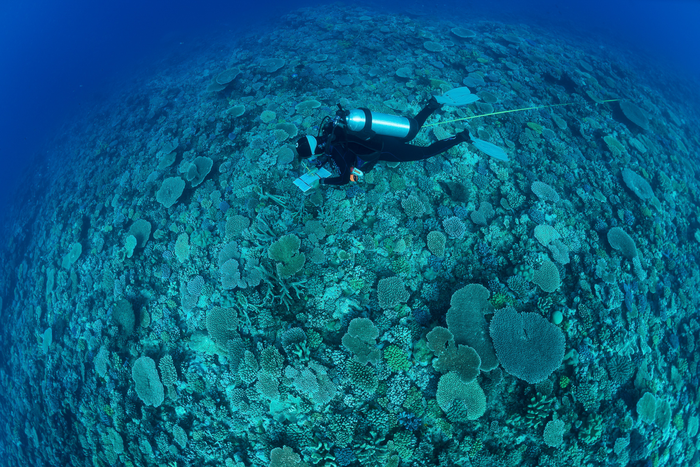 6. Survey Reveals the Extent of the Coral Reef Crisis
A comprehensive report stemming from the Global Reef Expedition, provides valuable baseline data on the status of the world's reefs and offers insights into how to save corals. "One of our most significant findings was that nearly every country we studied showed signs of overfishing," said lead author Renée Carlton. She noted that finding fewer and smaller fish on the reef poses problems for the health of the reef itself as well as the people who depend upon them for protein and income. The report notes that swift action is needed. It also identified management efforts, such as reducing pollution and establishing marine protected areas, that can be taken to spare local reefs from the worst impacts of these global problems. These conservation efforts could help save the reefs that remain.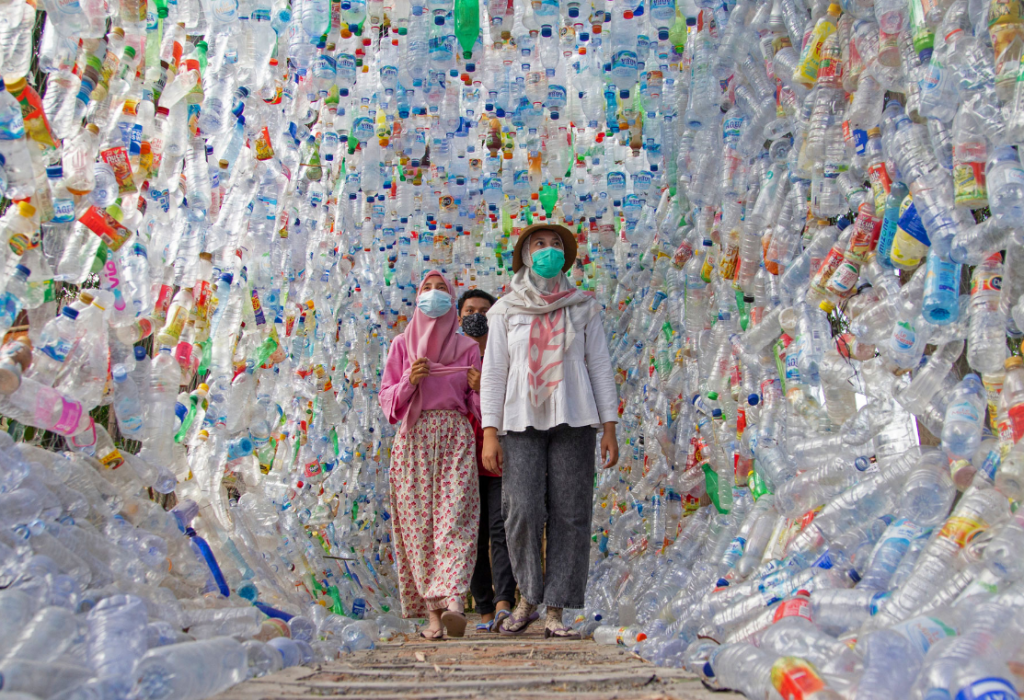 7. Indonesian Activists Build Museum Out of 10,000 Items of Plastic Waste
Activists in Indonesia worried about plastic pollution wanted people to rethink their usage. So they built a museum made from more than 10,000 discarded bottles, bags, straws and single-use food packaging. The massive haul was fished out of local rivers and beaches that have become a dumping ground for such items, which pose a significant threat to marine life, ecosystems and communities around the world. Scientists have estimated that the yearly figure of waste being dumped could be as high as 12.7 million metric tons. Indonesia is among the world's top contributors to plastic pollution. The museum opened in September in the town of Gresik in East Java province. The Ecological Observation and Wetlands Conservation group's founder, Prigi Arisandi, said that the exhibition was built in a bid to spark change among people who may unwittingly be part of the problem.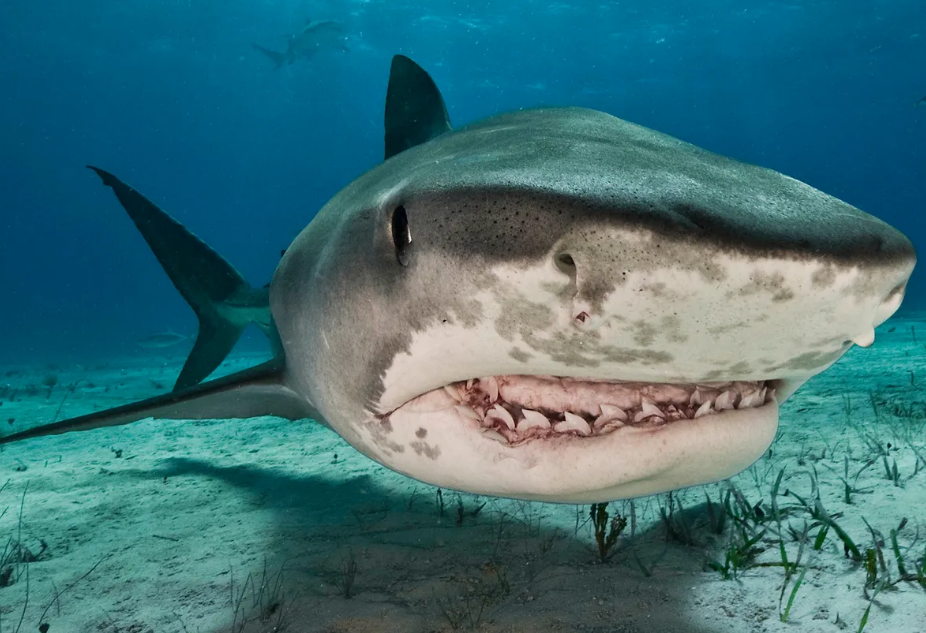 8. Tiger Sharks Have Far-Reaching Benefits for Climate
Despite sharks' notorious reputation among humans, they are a powerful ally in curbing climate change. In Shark Bay, at the westernmost tip of Australia, for instance, tiger sharks feed on sea cows, who eat a massive amount of seagrass every day. Seagrass can absorb twice as much carbon as a forest on land. But globally, tiger shark numbers are declining, largely due to overfishing and bycatch. That means more seagrass grazing by herbivores, which means less carbon is sequestered in sea vegetation. As well as keeping sea cow numbers down and making seagrass ecosystems more resilient, tiger sharks also act as potent fertilizers when they poop and when they perish in the meadows. Long-lived vertebrates can act as carbon sinks when carbon consumed at the ocean surface is transferred to the deep ocean by feces and/or dead carcasses falling to the ocean floor.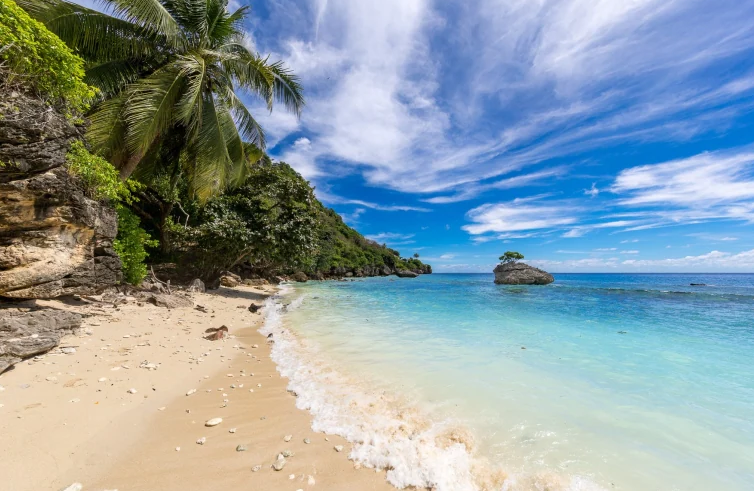 9. Australian Marine Park Would Be One of Largest Sanctuaries in World
Leading environment groups have welcomed the Australian Government's draft plans for two new marine parks off Christmas Island and the Cocos (Keeling) Islands, saying the proposed parks will be a major step forward for global marine conservation and for the local communities. The draft plans, which have been co-designed and are supported by the local island communities, include marine sanctuaries covering around 739,000 square kilometres of water around the islands. Together they will become one of the largest sanctuary areas in the world. Christabel Mitchell of The Pew Charitable Trusts said, "The remoteness of the islands has helped to maintain their rich biodiversity and uniqueness. The waters around these islands hold a vast wealth of marine life from across the two oceans. Healthy oceans and sustainable fishing are central to the Christmas and Cocos Islanders' way of life, their culture and their livelihoods."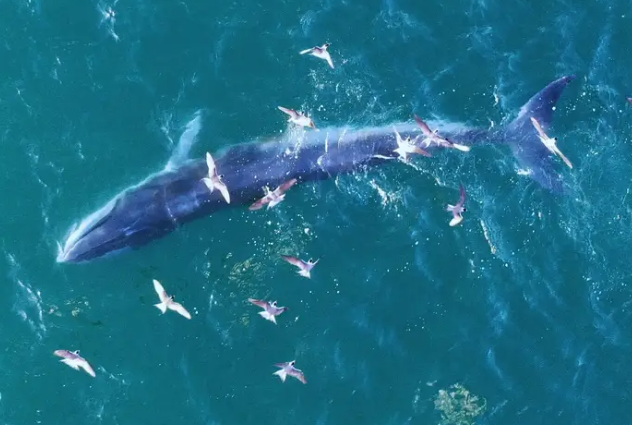 10. Image Captures Dead Whale Hanging on Tanker: Links Ships as a Leading Cause of Death
A shocking image shows a dead whale hanging limply over the bow of a Japanese tanker in the port of Mizushima, Japan. The Coast Guard's Office confirmed that the whale was a 5-ton male Bryde whale. The ship's crew were reportedly unaware they had been dragging the whale with them as they sailed through the Pacific. Ship strikes are known to be one of the leading causes of death for endangered and vulnerable whale populations. Michael Fishbach of the Great Whale Conservancy said that a dozen whales are killed by a ship for each one that is recorded: "Because of the negative buoyancy of the whales, they just sink straight to the bottom after they die, except on rare occasions like this one, where the whales are struck in the center of their body, and you have a situation as you see in the image."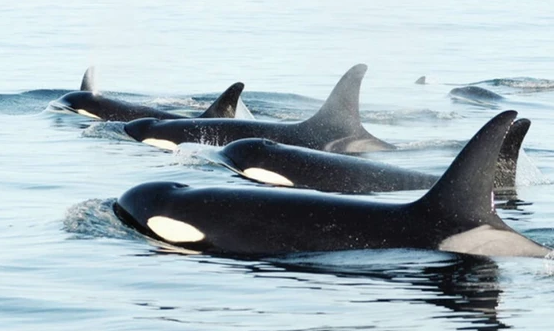 11. Some Whale Watchers 'Routinely' too Close to Endangered Resident Orcas
Environmental groups have issued a scathing review of some whale watchers and Transport Canada's lack of enforcement to protect endangered southern resident orcas. The groups say some whale-watching companies and recreational fishers in the Salish Sea are "routinely" violating a buffer zone of 400 metres, and sometimes are "pursuing" the orcas into United States waters. The David Suzuki Foundation, Georgia Strait Alliance, Natural Resources Defense Council, Raincoast Conservation Foundation and WWF Canada are calling for increased enforcement, prosecutions and penalties to deter the bad actors in the whale-watching and recreational-fishing industries. The 73 remaining southern resident killer whales in J-, K- and L-pods are struggling to survive after the deaths this summer of K-21 and L-47. In Canadian Salish Sea waters, whale-watching operators must forgo watching southern resident killer whales under the Sustainable Whale Watch Agreement with Transport Canada.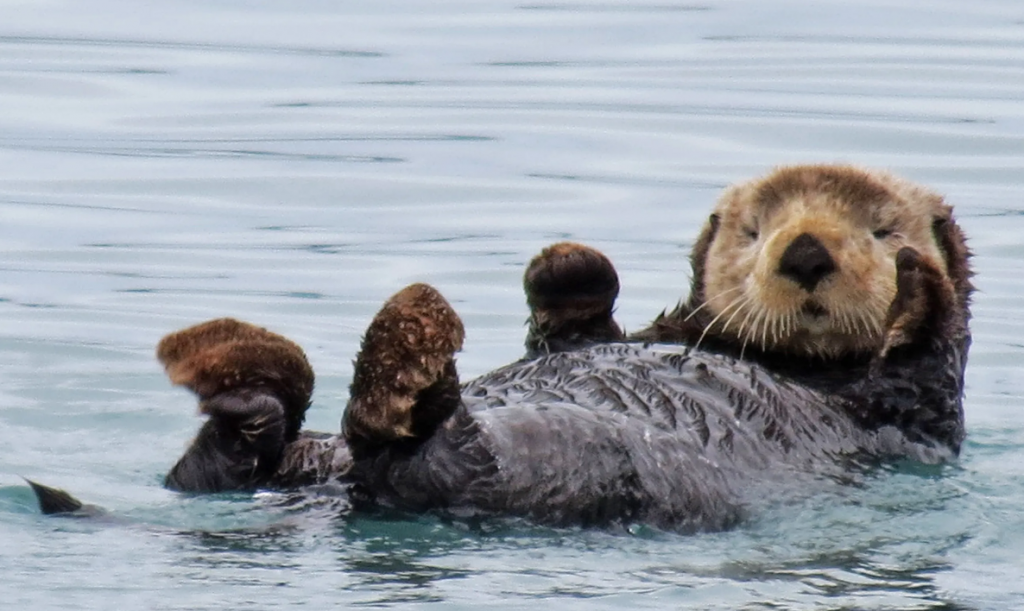 12. Otter, Peregrine Falcon Populations Rebound, Thanks to Protections
Since the passage of the Endangered Species Act 48 years ago, 54 species in the United States have been removed from the endangered list because their populations have recovered, while another 48 have improved enough to be moved from endangered to threatened. The Marine Mammal Protection Act of 1972 and the elimination of DDT were both important steps in bringing back the southern sea otter and the peregrine falcon from the brink of extinction. The southern sea otter was hunted for its fur from the late 1700s to the mid-1800s when they were thought to have become extinct. Thanks to protection, this group has slowly grown to about 3,000 at present. And with the elimination of DDT, the peregrine falcon has rebounded to a population today of about 300 breeding pairs in California.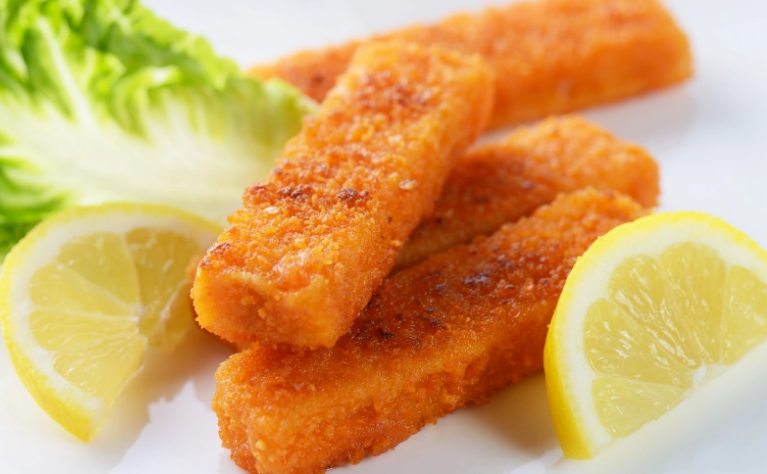 13. What's for Dinner? Probably not Fish Sticks
A customs dispute at the United States-Canada border is jeopardizing America's supply of Alaska pollock, used for popular fish sticks and fast food sandwiches. The fish are caught in the US, then are transported to Canada before returning to the US. American Customs and Border Protection has alleged that shippers are violating the Jones Act, which requires that goods shipped between US ports be transported on American ships. The agency has assessed more than $350 million in penalties. Two shipping companies have sued to stop the enforcement. The dispute left 26 million pounds of fish in cold storage in Canada until a federal court judge issued an injunction to let the seafood be shipped into the US. Members of the industry said they're concerned about permanent disruption to the seafood supply chain if the disagreement continues.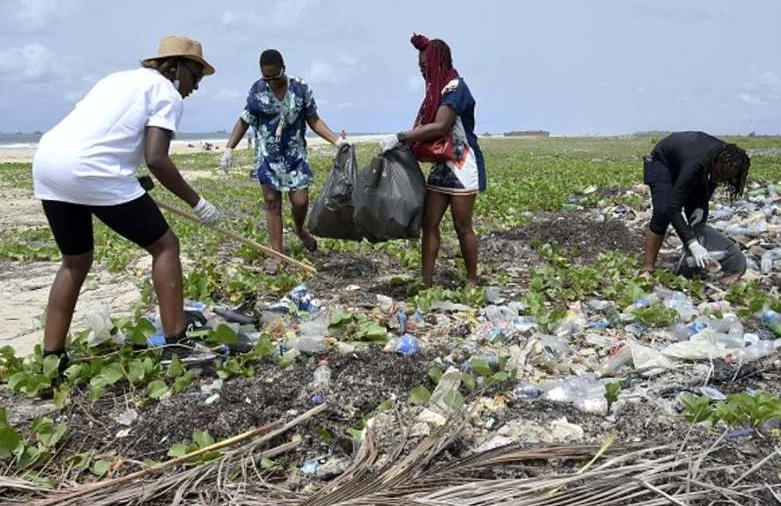 14. Africa Is Drowning in Plastic
In 2015, five African countries (Egypt, Nigeria, South Africa, Algeria and Morocco) were listed among the top 20 nations with the highest mismanaged plastic waste. Each generates between 0.31 and 0.97 million tons per year. More recent scenarios have suggested that due to end-user demand for plastic products on the continent, by 2060 eight African countries will be in the top 10 nations with the highest plastic waste generation rates. Overall, this results in large volumes of waste ending up in open and uncontrolled dump-sites. Eighteen of the 50 largest dump-sites are located on the continent. For example, Agbogbloshie Recycling Site in Accra, Ghana is situated along the Odaw River and has received between 1.75 and 2.5 million tons of e-waste in a 13-year period. This loosely equates to between 292,000 and 417,000 male African elephants.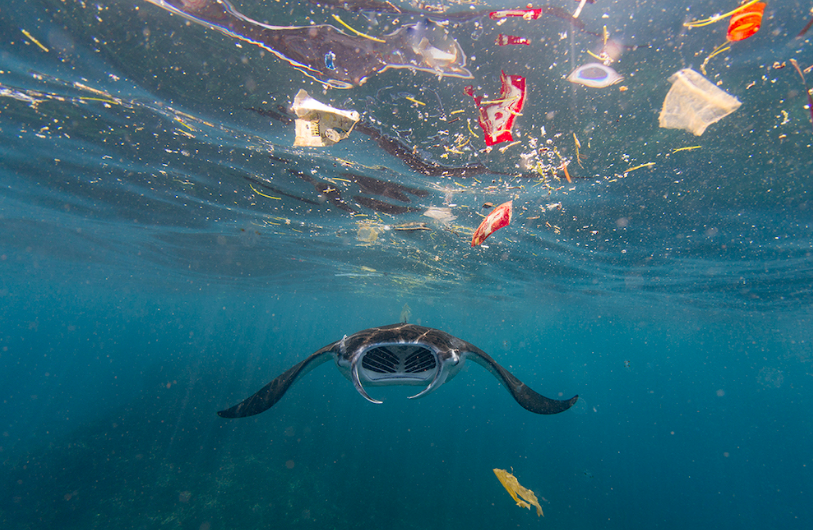 15. United Nations Photography Exhibit Pulls Plastic Waste into Focus
A new United Nations photography exhibit showcases the forever nature of plastic, amid new findings on the severity of the world's waste crisis. While the images show the reality of oceans and rivers inundated with litter, the latest Ocean Conservancy data reveals the numbers. Nearly 70% of all trash found across the world's beaches is unrecyclable and is effectively forever trash on Earth. Photographers around the world have captured shocking images of the severity of the planet's plastic waste crisis. These stark visuals are on display in an online gallery to raise awareness about the destruction that forever plastics are having on the environment, from Mount Everest to the Mariana Trench. The core message that the UN wants to send is a warning that while plastics have brought convenience to every corner of the world, they are leaving behind waste that will never go away.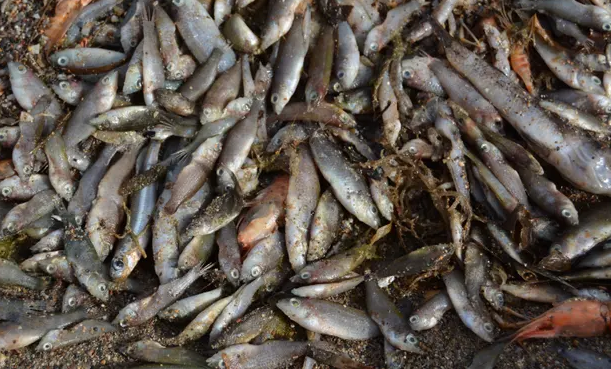 16. Spain's Pig Farms Blamed for Mass Fish Die-Offs
Pig farm pollution may have played a bigger role than publicly acknowledged in the collapse of one of Europe's largest saltwater lagoons. In August, dead fish began washing up on the shores of the Mar Menor lagoon. Within days, the toll had climbed to more than five tons. Scientists blamed decades of nitrate-laden runoffs for triggering algal blooms that had depleted the water of oxygen – leaving the fish suffocating underwater. A four-month investigation examined how intensive pork farming may have contributed to one of Spain's worst environmental disasters of recent years. A 2019 report by Spain's environment ministry estimated that these pig farms could account for 17% of nitrogen in the Mar Menor aquifer. Drone photography and satellite imagery of the area appears to show pig waste spilling out of slurry ponds, dumped on nearby land or stored in large holes in the ground.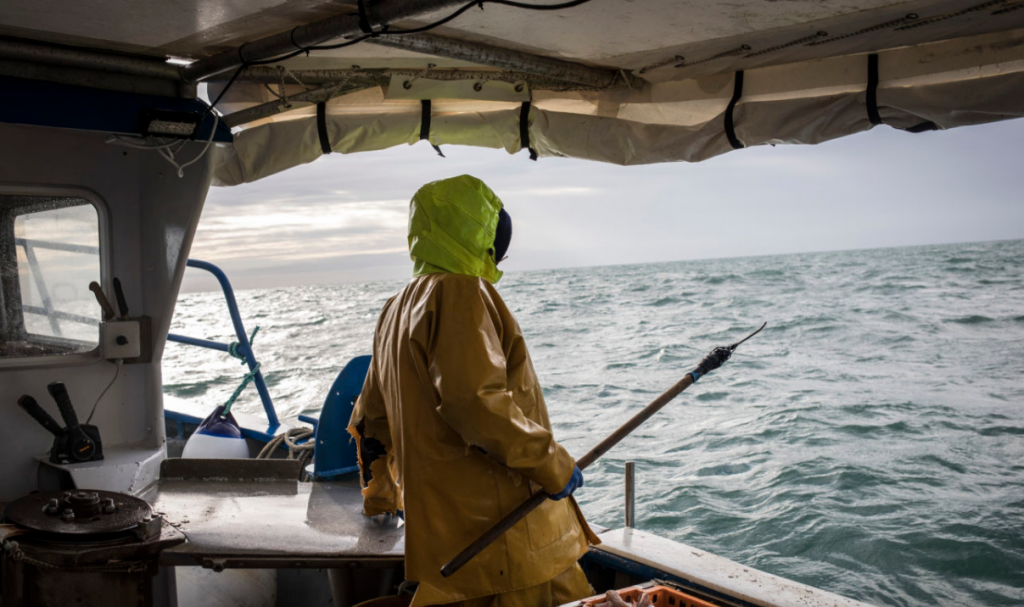 17. Europe Sets Catch Allowances Above Scientific Guidelines
Marine conservation groups are skeptical about the total allowable catches (TACs) allocated to European Member States by the European Union Agriculture and Fisheries Council. The agreement determines the quantity of each fish species countries will be allowed to catch next year. The main points of contention relate to 10 leading fish stocks in the Baltic Sea. Changes from last year's TACs include a 45% reduction in the by-catch of herring in the Central Baltic. Herring by-catches were already cut by 50% in the western Baltic due to low biomass levels. Yet several nonprofits were disappointed that the fishing limits were not in line with clear scientific advice. However, they acknowledge that "some progress was made toward considering ecosystem impacts of fishing." If overfishing does not stop, the Baltic Sea ecosystem will not perform essential climate mitigating functions nor sustain fishing communities.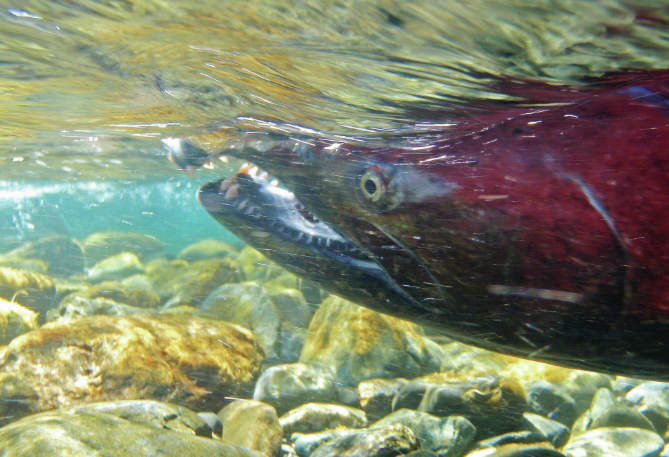 18. As Salmon Numbers Plummet, Trawler Bycatch Debates Increase
Fishermen are calling for changes to salmon bycatch limits for trawlers as chinook salmon numbers plummet across Alaska. Chinook salmon returns were dismal everywhere in Alaska this year. Abundance has declined over roughly the last decade. The North Pacific Fishery Management Council is debating changes. Trawlers are permitted a certain amount of bycatch as they pursue their target species. The Alaska Department of Fish and Game informed the council that three index species that it uses to track king salmon runs in the Bering Sea didn't reach a threshold necessary to maintain the current bycatch allowances. That threshold is set at 250,000 fish between three rivers; this year, there were 165,148. Several tribal councils and nonprofits have requested that the council drop salmon bycatch allowances to zero for 2022 and that the council seek tribal consultation on salmon bycatch and management.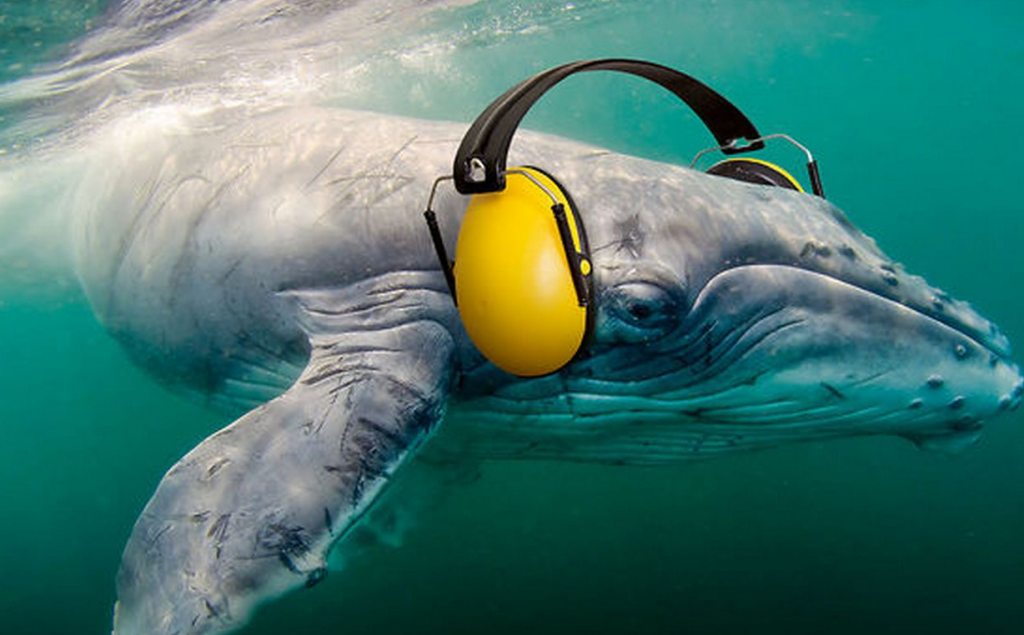 19. Noise Pollution in Marine Habitat – Let's Tone it Down
Cochin University of Science and Technology will collaborate with Sony to develop an intelligent sensor network for mitigating the effect of noise pollution on the marine habitat. The project aims to develop a sensor network to help fill the gap in global efforts to collect, monitor and analyze acoustic noise pollution in the ocean and understand the threat to marine habitats. The system will help monitor the acoustic landscape of the ocean with near zero human intervention. Marine mammals have developed their hearing for navigation, communication, and foraging. Noise trauma damages the hearing, and long exposure can cause permanent damage. Mammals often avoid noisy areas, which can be a problem if these locations are important feeding or breeding grounds. Ambient background noise interferes with marine mammals' sense of hearing, making it harder for them to hunt, navigate and communicate, eventually leading to extinction.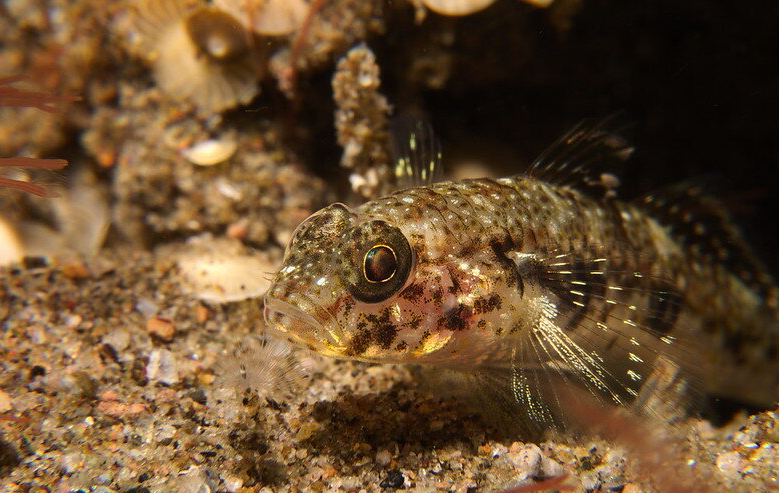 20. Fish Camouflage Better Without Friends Nearby
A new study reveals that gobies don't camouflage completely when in groups. They camouflage to avoid predators and do so faster and better when alone. The researchers suggest this is because lone fish are more vulnerable. Camouflage has a metabolic cost, so gobies likely preserve this energy when, due to safety in numbers, they don't need it as much. "This 'safety in numbers' effect may allow them to change color more slowly without added risk," lead researcher Stella Encel said. "Since stress hormones like cortisol and adrenaline are central to the neurological mechanisms of color change in fish, it's possible that stress levels also directly affect their ability to camouflage." The researchers collected gobies and tested them—alone and in pairs—against black and white backgrounds. The researchers used Adobe Photoshop to measure the RGB values of each fish and the background against which it was tested.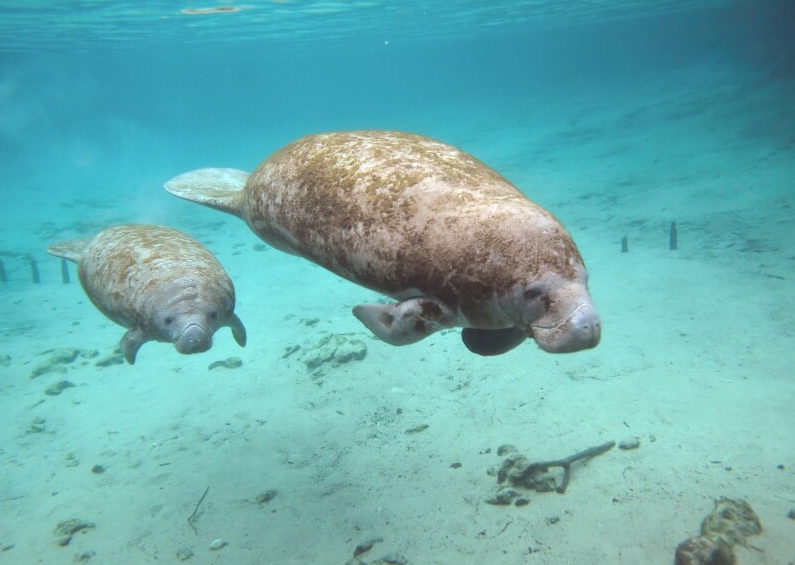 21. Manatees Need Money, Says Florida Fish and Wildlife Conservation Commission
Florida's Fish and Wildlife Conservation commission (FWC) is asking lawmakers for more money to help manatees. The agency is asking the state legislature for $3 million to restore and enhance lakes, rivers, springs, and other manatee habitats. They are also asking for nearly $3 million to expand the Manatee Critical Care Network, adding three new facilities that would take care of injured or distressed manatees. Doing so would create space for an additional 50 to 70 manatees. The state partners with facilities like aquariums and zoos to rescue the animals. If manatees can make it to the facilities, there's a good chance they can be rehabbed and released into the wild. The FWC's most recent estimate shows 8,800 manatees live in Florida. According to that count, 11% of the population has died off in just one year, many because of starvation.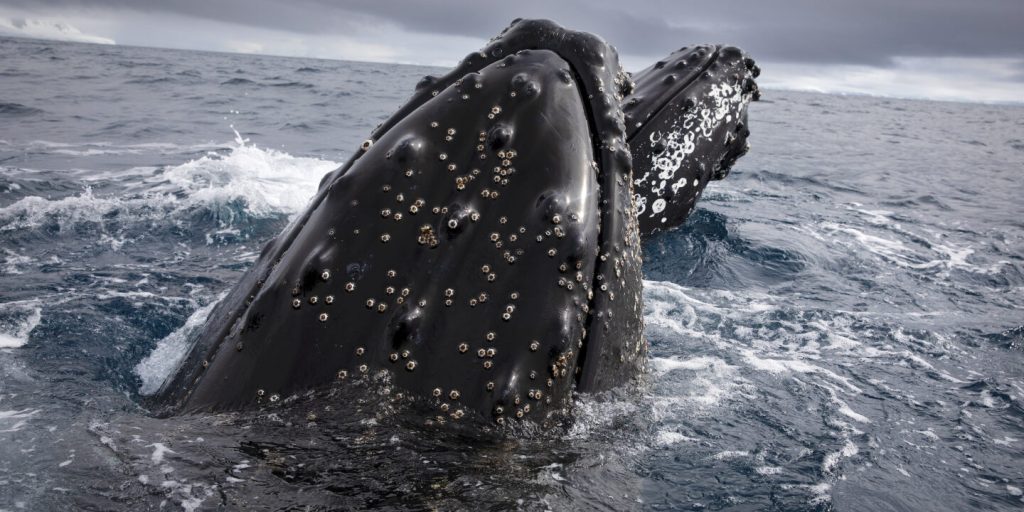 22. Will Antarctic Waters Receive New Protections?
Twenty-five countries and the European Union will soon gather to vote on extending protection of the Southern Ocean. There are three marine protected area (MPA) proposals up for discussion. The first would see three blocks of ocean and ocean floor protected along East Antarctica. Another proposal is for a new 1.8 million km2 MPA north of the continent. The third proposal is an MPA to the west of the Antarctic peninsula, an area particularly vulnerable to the impacts of tourism, fishing and climate change. Up to three-quarters of Antarctica's krill is also located there. Antarctica's Southern Ocean comprises approximately 10% of the world's ocean and is home to some of its most vulnerable and important ecosystems. Millions of penguins, seabirds, fish, seals, whales and krill, the region's keystone species, live there and need further protection. Experts agree MPAs can best provide it.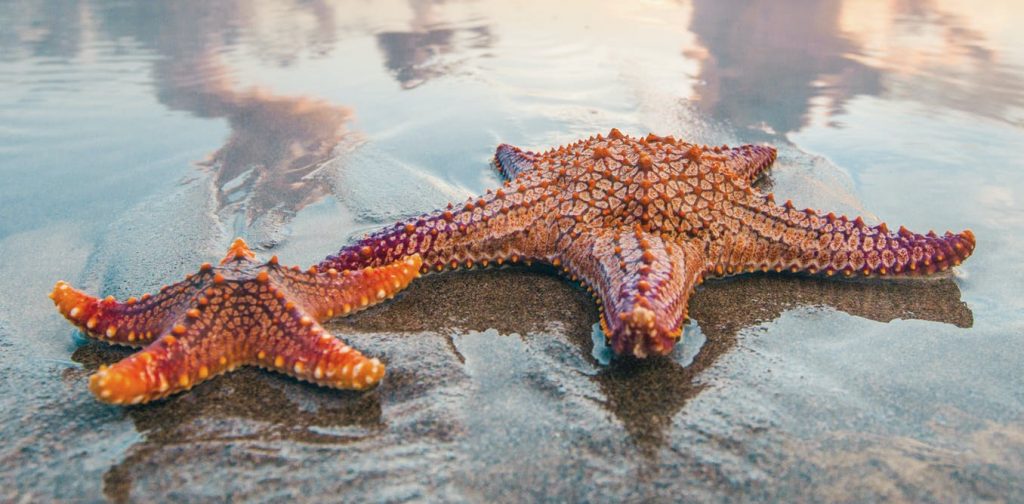 23. Decimation of Sea Star Species Leads to Urchin Barrens
In 2013, Sea Star Wasting Disease (SSWD) decimated the animals in the Pacific Northwest. A key predator in the area, the sunflower sea star's decline coincided with an almost four-fold increase in green sea urchins. Now Canadian experts believe restoration of kelp forests and listing the sunflower sea star for protection are needed. Sunflower sea stars are voracious carnivores eating sea urchins, fish, bivalves, and more. Without sea stars, sea urchins can graze away kelp forests completely, leaving behind a wasteland. Kelp forests are important breeding grounds and nurseries for many fish and invertebrate species and sequester carbon and buffer against ocean acidification. Diver-caught urchin fisheries in British Columbia might help to restore the ecosystem balance. The company Canadian Kelp Resources uses 'green gravel' to seed the ocean floor with giant kelp seedlings to create scalable solutions to kelp forest restoration.