1. 
More Business, Less Protection? Will NOAA Mission Statement Morph? Conflicting Reports: Yes? No?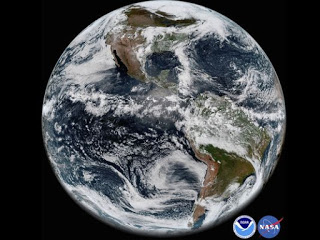 The United States' top weather, climate, and ocean science agency – NOAA – will not drop "climate" from its mission statement nor will it de-emphasize research into climate change and resource conservation, the agency said Monday. The first line of NOAA's mission statement is "to understand and predict changes in climate, weather, oceans, and coasts." According to the Union, Gallaudet proposed last week that it be changed to "observe, understand and predict atmospheric and ocean conditions."

Yes: Read more…
2. 
Judge Dismisses Suit Against Oil Companies Over Climate Change Costs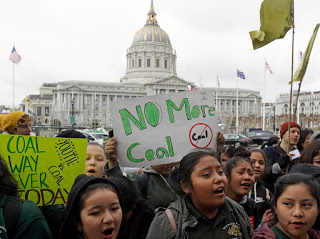 A federal judge on Monday threw out a closely watched lawsuit brought by two California cities against fossil fuel companies over the costs of dealing with climate change. The decision is a stinging defeat for the plaintiffs, San Francisco and Oakland, and raises warning flags for other local governments around the United States that have filed similar suits, including New York City.


———————————————–

3. All disposable plastic banned in Mumbai and surrounding state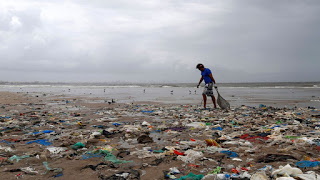 All disposable plastic has been banned in Mumbai – a city of 21 million people – and the Indian state it is part of.
State authorities in Maharashtra – which has nearly twice the population of the UK – say they are responding to a major pollution problem.
The legislation kicked in at the weekend, and also includes a ban on plastic bags and products made out of polystyrene.
4. 
Super Rare Giant Sponge Discovered in Seahorse Hotspot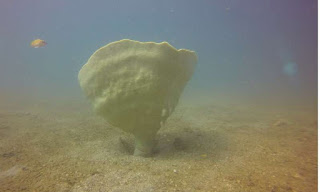 A seahorse survey conducted by Fauna & Flora International (FFI) and its partners in Cambodia's first dedicated marine protected area has served up a spectacular surprise in the shape of a super-sized – and incredibly rare – sponge, the first official record for the country. Resembling a giant wine goblet, Neptune's cup sponge has acquired almost legendary status among marine biologists, not least because it went missing for over a century. Until its rediscovery in Singapore waters in 2011, the species had not been seen alive since 1908 and was widely considered to be extinct.
5. 
Plastic Pollution has Spread Everywhere on Earth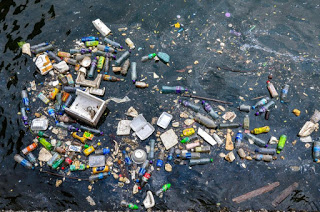 Experts have warned plastic pollution is "slowly killing the human race" as it has spread to every part of the Earth. Shocking data revealed traces of microplastics were found even in remote parts of the Southern Ocean, hundreds of miles away from land. Turn The Tide on Plastic, a vessel currently competing in Volvo's Ocean Race, collected the seawater samples during its 45,000-mile journey across the world. High readings of plastic were detected close to largely populated areas, with the Western Mediterranean showing 307 particles per cubic meter of seawater, Sky News reported.
6. 

Part of the Arctic Sea is Transitioning into the Atlantic Ocean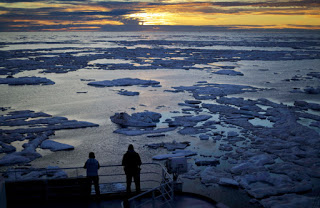 Scientists studying one of the fastest-warming regions of the global ocean say changes in this region are so sudden and vast that in effect, it will soon be another limb of the Atlantic, rather than a characteristically icy Arctic sea. 
The northern Barents Sea, to the north of Scandinavia and east of the remote archipelago of Svalbard, has warmed extremely rapidly – by 2.7 degrees Fahrenheit just since the year 2000 – standing out even in the fastest warming part of the globe, the Arctic.
7. 
India among eight nations gets funds for marine conservation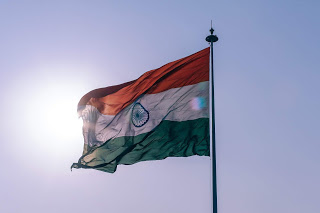 Eight nations, including India, around the Bay of Bengal, were brought together on Monday to develop and agree on a programme for ocean governance with a tranche of multi-million dollars through financial institution Global Environment Facility (GEF) to tackle unsustainable fisheries. 
This will help in conserving a region rich in marine resources on which some 450 million people depend.
———————————————–


8. 
Chile Joins Other Latin Countries and Bids Good-Bye to Plastic Bags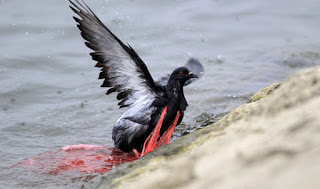 On 30 May, Chile became the first South American country to approve a nationwide ban on single-use plastic bags, garnering congratulations from around the world for its efforts to beat plastic pollution ahead of World Environment Day on 5 June. 
In 2017, under the presidency of Michelle Bachelet, the country banned the use of plastic bags in 100 coastal communities. But the government of current President Sebastián Piñera decided to take things one step further, proposing to the Congress to extend the measure nationwide.
Sea Save Foundation is committed to raising awareness of marine conservation. The Week in Review is a team effort produced by the Sea Save staff to provide a weekly summary of the latest in marine research, policy, and news.