1. State of Europe's Seas Goes from Bad to Worse
The European Environment Agency published a the first State of Europe's Seas report this week. The report's findings were overall troublesome. Only 4% of marine species are currently considered to have a 'good' status. One of Europe's largest obstacles is that there is a real lack of data on the marine environment. Within the next 5 years, the EU will work to develop a number of aggressive conservation and improvement plans.  Read more…
2. Radiant Reefs Found Deep in the Red Sea
Ever wonder what is 50-60 meters below the surface of the Red Sea? If so, your question has been answered! This week an article published in PLoS ONE revealed that there is a dazzling array of yellow, orange, and red coral in the deep water. The bright pigments survive in the low-light conditions to help animals deal with the dark conditions. Not only is this a fascinating finding but, these organisms may provide us with insight into how corals deal with stressful conditions.  Read more…
3. How Will Cold-Loving Fish Respond to Warming Waters?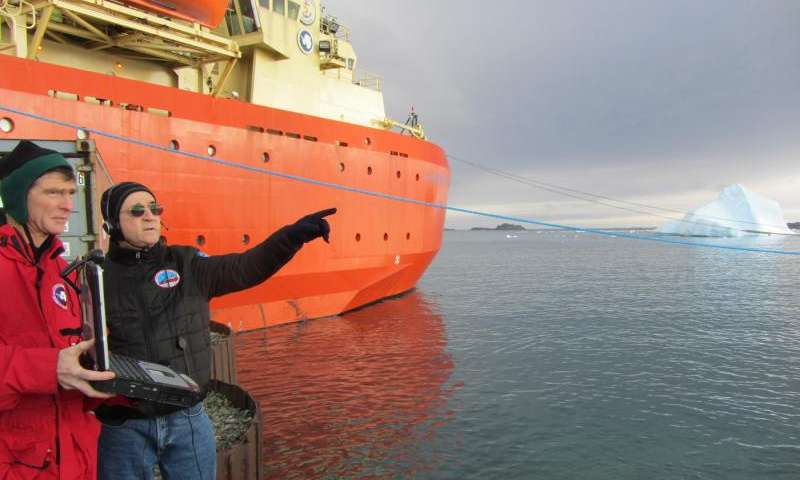 This week a team from Northeastern's Marine Science Center, led by professor William Detrich, received four year funding from the NSF to continue to research the warming Southern Ocean. The overall goal of the project if the fish living in the area are equipped to adapt to the increasing water temperature. Detrich describes how the team will team will observe temperature response on the red-blooded rockcod and white-blooded icefish. Antarctic fish are an essential part of the region's food web.  Read more…
4. Western Australia Attacked Over Funding Halt for Shark Tagging and Tracking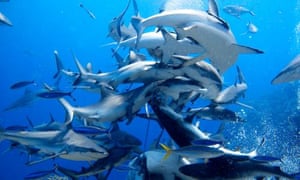 After years of financially backing, the West Austrialian government has stopped funding the tagging and tracking of sharks. This practice was used to learn more about the behavior of the great white shark population. Research will continue on the shark species in the area but on a much smaller scale Read more…
5. Hospital Finds Plastic Inside Injured Sea Turtle


This week, a few loggerhead sea turtles were found washed ashore on the South Carolina coast. Two of the turtles were found with pieces of plastic bag and a red rubber balloon in their bodies. Both are now recovering from undernourishment and fin damage in the Sea Turtle Hospital at the SC Aquarium in Charleston. Read more…
6. Face of Bizarre Sea Creature Hallucigenia Revealed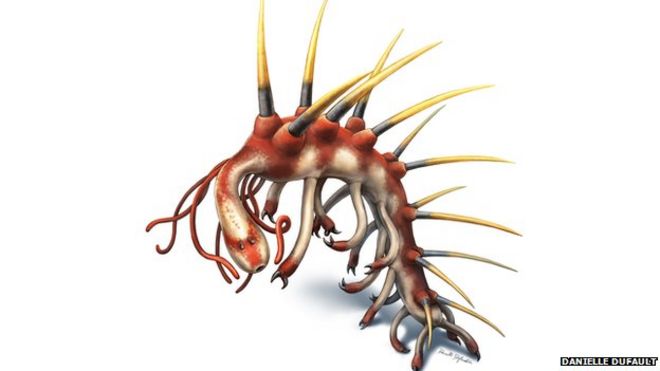 Believe it or not, that picture on the right is not a creature in a crazy science fiction film. That tiny sea creature is called the Hallucigenia and lived around 500 million years ago. A study published in Nature describes the fossils of this organism that were discovered over the last 100 years. To read some of the details and behaviors that scientist uncovered from the fossils, read the scientific paper here…
7. The Amazing World of Antarctic Yeti Crabs


The Kiwa tyleri  is a small, hairy, white crab that lives atop of the hydrothermal vents in Antarctica's Southern Ocean. These 'yeti crabs' are hidden 8,500 feet underneath the ocean surface at temperatures of 721 degrees Fahrenheit. To read more about this species and see a number of pictures taken by remotely operated submersible vehicles (ROVs) click here…
8. 10 Things We Learned About Tackling Plastic Ocean Waste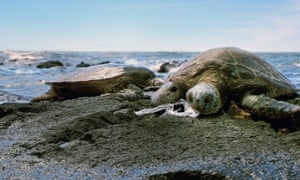 Over the last few years the massive amount of plastic pollution has been proven to be extremely detrimental to the worlds aquatic ecosystem.the NGO warned us that the we "could end up with as much plastic in our oceans as fish". This article provides a nice summary of some of the top issues around plastic pollution. Read more…
Sea Save Foundation is committed to raising awareness of marine conservation. The Week in Review is a team effort produced by the Sea Save staff to provide a weekly summary of the latest in marine research, policy, and news.