1. Sea Save Joins International Community at Animal CITES Meeting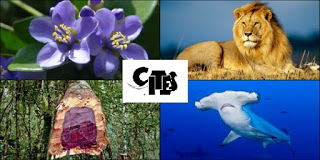 Sea Save Foundation is on site this week in Geneva, Switzerland to attend the animal committee CITES (Convention of International Trade in Endangered Species of Wild Flora and Fauna) meeting.  "The Animals and Plants Committees provide technical support, based on sound science, to support well-informed decision-making about the sustainable management and conservation of CITES listed species."  Check out Sea Save's social media for updates: Twitter.com/SeaSaveTweet
2. US Approves Oil Drilling in Alaskan Waters, Prompting Fears for Marine Mammals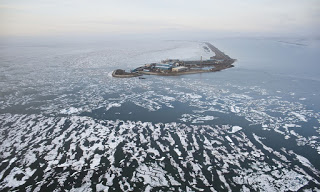 An Italian oil and gas company has been given permission to drill four exploration wells in federal waters off of Alaska. Scientists say that polar bears, bowhead whales and other marine mammals are in danger of potential oil spills.  The winter only drilling will start in December and conclude in May of 2019.  It doesn't permit oil production, which would require "submission and approval of a development and production plan."
3. Hagfish Spill onto Highway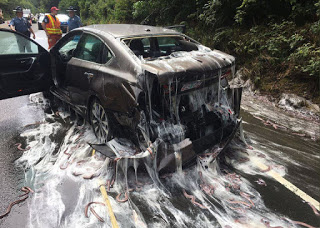 An Oregon highway was slimed when a container of hagfish was overturned from a truck.  The hagfish were to be exported to South Korea, where they are a delicacy.  Hagfish produce copious amounts of slime for protection, and when stressed.  A single slime eel can fill a five gallon bucket with slime almost instantly!
4. Peru Stops Whale Shark Fishing

The Peruvian Ministry of Production announced that whale shark fishing has been banned in Peruvian waters
"
as well as the landing, transportation, retention, processing and commercialization of the species. In the case of an incidental catch of this species, it must be returned to its natural habitat immediately."
5. Researchers Create Algorithm to Help Stop Illegal Fishing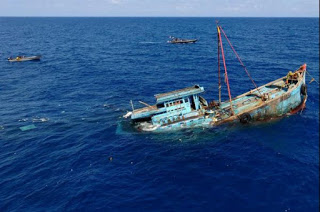 The illegal fishing industry is valued at $23 billion dollars and contributes to the collapse of fisheries worldwide.  Stopping hundreds of thousands of fishing vessels seems an impossible task for enforcers.  Enter researchers, who came up with algorithms to flag vessels with "fishy" behavior.  This gives enforcers clues to which vessels to board at port in different countries.  1.5 billion people around the world rely on the oceans as their primary source of protein.
6. Elephant is Rescued From the Ocean
Sea Save Foundation is committed to raising awareness of marine conservation. The Week in Review is a team effort produced by the Sea Save staff to provide a weekly summary of the latest in marine research, policy, and news.