1. Foreign Fishing Boats, Confiscated from Poachers and Blown Up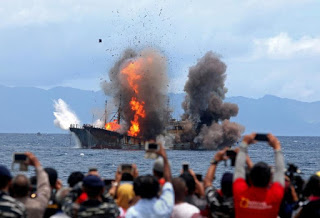 The Indonesian government recently blew up 81 mostly foreign fishing boats caught illegally fishing in their waters.  Since 2014 and under President Joko "Jokowi" Widodo , Indonesia has blown up 317 fishing boats.  Most of the boats were from Vietnam, the Philippines, Malaysia and Thailand.  Countries have fishing jurisdiction over the 200 mile Economic Exclusive Zone (EEZ) from their shores out to sea.
2. Two Killer Whales Are Harpooned in Front of Whale Watching Boat: The Confrontation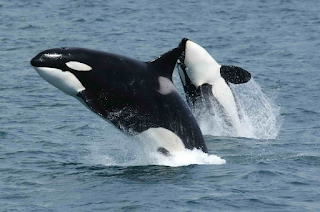 In St. Vincent in the Caribbean, whale watchers were horrified to witness the killing of two killer whales.  The tourists were from a nearby cruise and had paid for a whale watching trip.  Thomson Cruises has canceled whale watching tours with Fantasea, and is considering no longer cruising near St. Vincent.  The St. Vincent government is now considering legislation to ban the killing of orcas.
3. Chinese Waters Are Depleted, Fishermen Now Turn their Gaze to Other Nations' Waters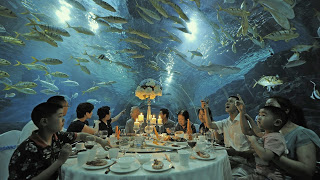 China's growing middle class is demanding luxury goods including seafood such as fish and shark fins.  Unfortunately, this demand means China has overfished its waters and is turning its attention to the high seas and to sometimes fishing illegally in other nation's territorial waters. "Within China's own exclusive economic zone (of 200 miles from shore), the nation has lost "one-half of its coastal wetlands, 57% of mangroves, and 80% of coral reefs, most of which are critical spawning, nursing, or feeding grounds for fish,"
according to a 2016 study
undertaken by a team of international experts."
                                           ———————————————–

4. Carbon Dioxide Levels to Hit Levels Unseen in 50 Million Years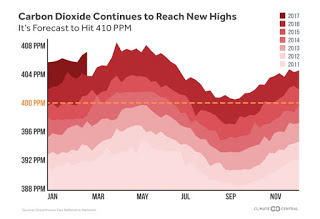 By mid-century, worldwide temperatures could go up 18 degrees Fahrenheit, a level only seen 50 million years ago.  Then there was little permanent ice, and "palms and crocodiles inhabited the Canadian Arctic."  Since the Industrial Revolution, carbon dioxide in the atmosphere has gone from 280 parts per million to now almost 410 ppm.  Temperature has risen 1.8 degrees Fahrenheit.
5. Could Climate Change Produce Too Many Female Sea Turtles?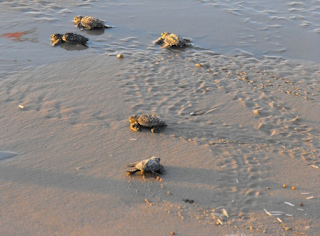 Sea turtles' sex is determined by the temperature of their nest, and with increased temperatures due to climate change, scientists are studying whether or not there are more females than males.  Scientists have a test to determine sea turtle sex, and now they need to establish a baseline of female-to-male sex ratio.
6. U.S. Bipartisan Bill to Address Marine Debris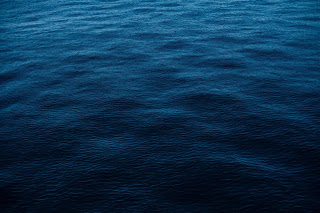 A bipartisan coalition of Senators has introduced the Save our Seas (SOS) Act.  This bill would allow NOAA Administrator to declare and fund "severe marine debris events."  It would reauthorize NOAA's Marine Debris Program through 2022 which "conducts research on the source of marine debris and takes action to prevent and clean up marine debris."  It also "encourages the Executive Branch – led by the U.S. State Department – to engage with the leaders of nations responsible for the majority of marine debris, support research into ocean biodegradable plastics, examine the causes of ocean debris, develop effective prevention and mitigation strategies, and quantify the economic benefits for treaty nations in addressing the crisis."
———————————————–


7. It is Essential to Monitor Mercury in Both Oceans and Seafood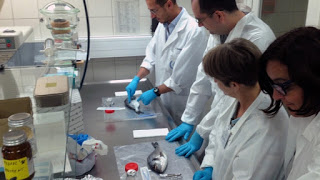 Mercury, a heavy metal toxin, in the environment and in our bodies is considered by the World Health Organization (WHO) to be in the "top ten chemicals of major public concern." In high enough concentrations, mercury can cause brain and nervous system disorders.  Over 1 billion people depend on protein from the oceans, so monitoring mercury is of major worldwide concern.

———————————————–
8. Can Waste Plastic be Transformed into Valuable Fuel?

A Ph.D. organic chemist and a sailboat captain have come together in an effort to rid the world of plastic waste by creating a market for it. This week the pair presented their results at the National Meeting & Exposition of the American Chemical Society (ACS). Although, they claim that their process is cost-effective on a small scale, runs at lower temperatures and is mobile it still raises questions about how to collect all the plastic. How would the collection of the plastic effect the cost/benefit ratio?
———————————————–
9. Manatees: No Longer Endangered But Still Threatened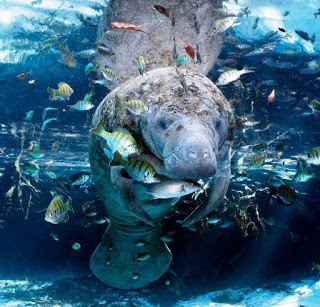 Although some are delighted at the news of Manatees being downgraded from endangered to threatened on the the Endangered Species list some are concerned that the
reclassification will seriously undermine the chances of securing the manatee's long-term survival.
———————————————–
10. Enhanced Standards in Whale Conservation in the Pacific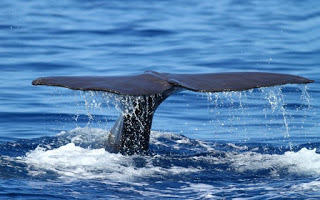 A three day conference, held in Tonga yielded
enhanced whale conservation standards across the Pacific region. Orphaned fishing gear targeted as one of the top threats to cetacean longevity.  
———————————————–


11. The Salmon Farming Crisis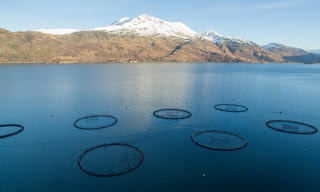 In our attempt to manage fisheries, we created constructs that enable us to "farm" salmon and other fish. Now opponents to these methods are calling fish farms "toxic toilets" and warning that diseases are rife, waste out of control and the use of chemicals is growing fast and polluting surrounding open ocean.
———————————————–


1

2

. Sea 

Otters: The Come Back Kids of Morro Bay, CA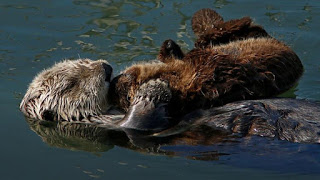 A new, stable resident southern sea otter population has been established in Morro Bay. This new and isolated population is a huge step toward removing these charismatic mammals from the endangered species list.  This new population also protects the species from any unexpected illness that could have easily wiped out the southern sea otters.
———————————————–


13. 
Shark Fins Found in Hold of Shrimp Boat in Florida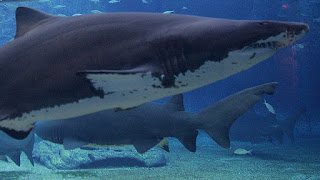 A shrimp boat was boarded Wednesday by Florida Fish and Wildlife Conservation Commission officers.  They discovered a hold filled with shark fins.  Shark finning is illegal in Florida, but is still a problem. Conservation and fishery groups are waiting to see what penalties will be levied on these alleged poachers if found guilty.
Sea Save Foundation is committed to raising awareness of marine conservation. The Week in Review is a team effort produced by the Sea Save staff to provide a weekly summary of the latest in marine research, policy, and news.