January 21, 2022 – We gather news: You stay informed
January 21, 2021: Call for International Accord to Mitigate Plastic Pollution, Pristine Reef Discovered, Company Fined $75,000 for Shark Fin Import, US Taps Defense Department to Protect International Waters and more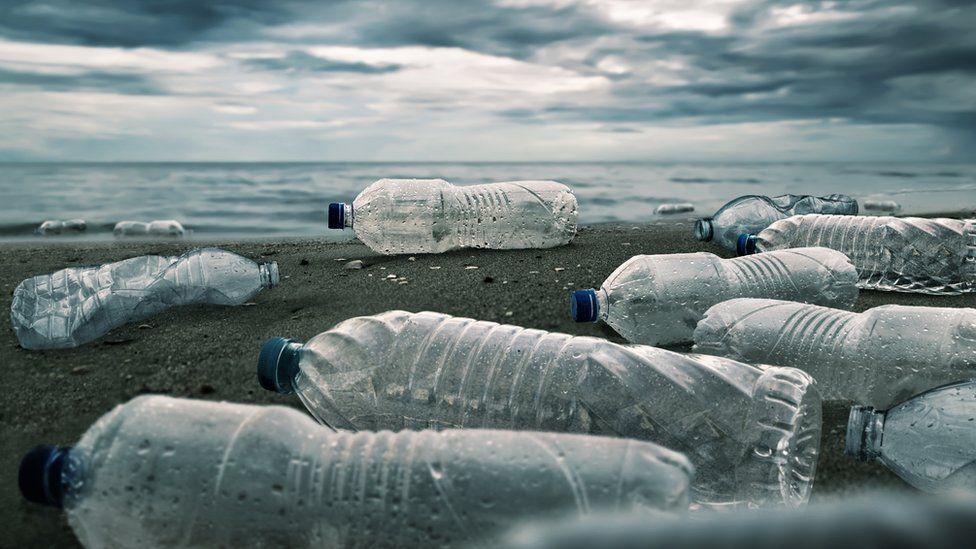 1. Countries Unite, Call for Binding Treaty to Mitigate Plastic Pollution
Pollution from plastics is a global emergency in need of a robust UN treaty, according to a report from the Environmental Investigation Agency (EIA). The report says there's a cascade of evidence of harm from plastics and argues that the plastic pollution threat is almost equivalent to climate change. The authors urge nations to agree to a UN treaty with binding targets for reducing both plastic production and waste. The EIA's Tom Gammage said, "If this tidal wave of pollution continues unchecked, the anticipated plastics in the seas by 2040 could exceed the collective weight of all fish in the ocean." The United Nations has identified three existential environmental threats – climate change, biodiversity loss and pollution – which must be addressed together. Multilateral agreements on biodiversity loss and climate have existed for nearly 30 years, although they have failed to protect the natural world.
Thank you for your generous gift that will help us continue the production of this weekly, free publication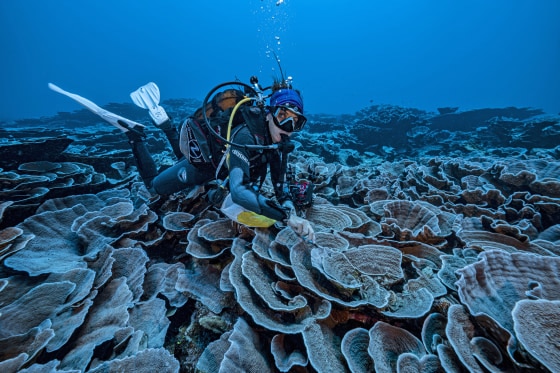 ​​2. Rare, Pristine Coral Reef Found Off Tahiti Coast
Deep in the South Pacific, scientists have explored a rare stretch of pristine, rose-shaped corals off the coast of Tahiti. The reef is thought to be one of the largest found at such depths and seems untouched by climate change or human activities. Globally, coral reefs have been depleted by overfishing and pollution. Climate change is also harming delicate corals — including those in areas neighboring the newly discovered reef — with severe bleaching caused by warmer waters. Between 2009 and 2018, 14% of the world's corals were killed, according to a 2020 report by the Global Coral Reef Monitoring Project. Scientists studied the newfound reef, stretching 2 miles, late last year during a dive expedition supported by UNESCO. Unlike most of the world's mapped corals, which are found in relatively shallow waters, this one was deeper — between 115 feet (35 meters) to 230 feet (70 meters).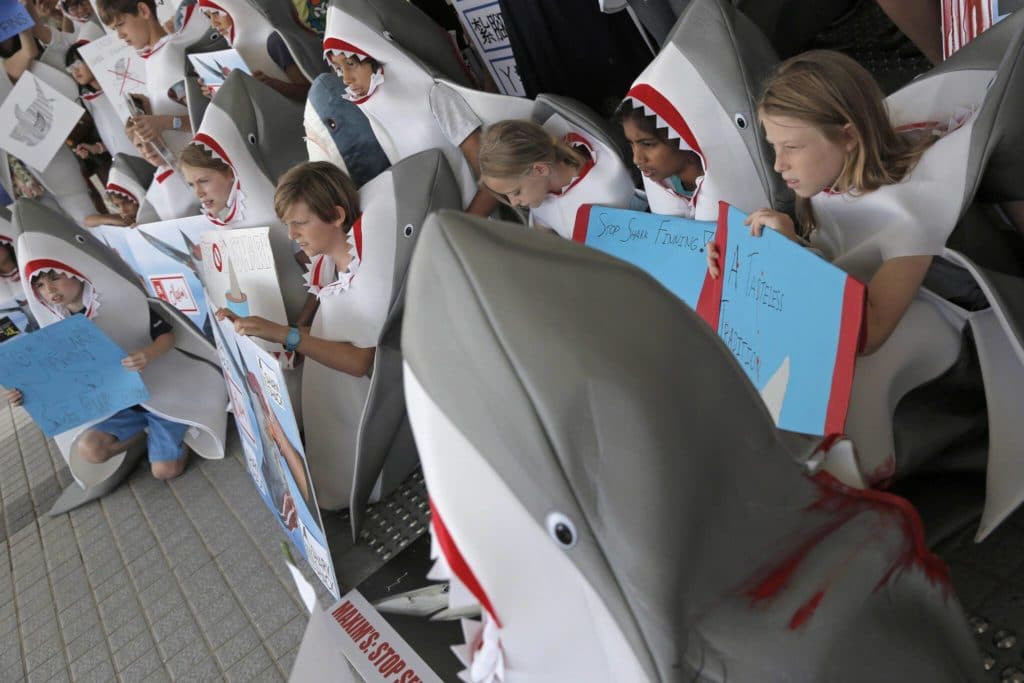 ​​3. British Columbia Company Fined $75,000 for Importing Fins of Protected Sharks
An herbal medicine company has pleaded guilty in provincial court in Vancouver to a charge of unlawfully importing a protected shark species without a permit. The company, Hang Hing Herbal Medicine Ltd, was fined $75,000. The company imported a shipment of 22 bags of processed shark fins in September 2017, which were declared as fish bone. The Canada Border Services Agency noted that the shipment contained wildlife products and forwarded it to enforcement officials. DNA testing later determined that some of the fins belonged to the endangered oceanic whitetip shark. The government says the fine will be directed to Canada's environmental damages fund, which supports projects that benefit the environment. It says there are 400 shark species around the world and many populations are threatened, largely due to unsustainable fishing practices and the high demand of the international fin trade.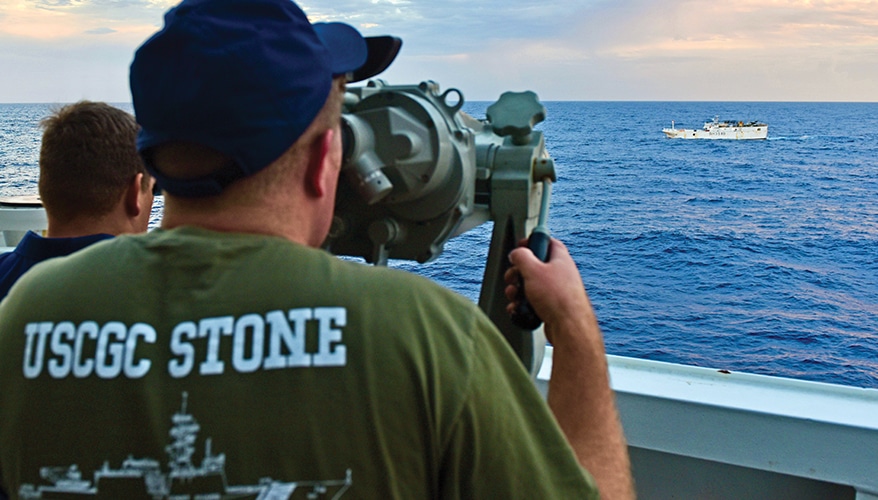 ​​4. United States Seeks Defense Tech to Protect International Waters
The Coast Guard and Navy are exploring new technology and partnerships to protect fisheries from illegal, unreported and unregulated (IUU) fishing. IUU fishing is a growing problem worldwide, but particularly in the seas traversed by Chinese ships. Advanced military technologies such as high-resolution radars, spy satellites and data-sharing software are needed. While China has said officials will crack down on illegal activity, it is still first in the world for illegal fishing, according to a report from the Global Initiative Against Transnational Organized Crime. U.S. Pacific Islands face some of the worst pressure from illegal fishing, according to a Congressional Research Service report. An estimated $616 million is lost every year to IUU. Navy Secretary Carlos Del Toro noted global warming is driving increased illegal fishing in the Arctic, where melting ice opens new routes for economic activity and new security threats.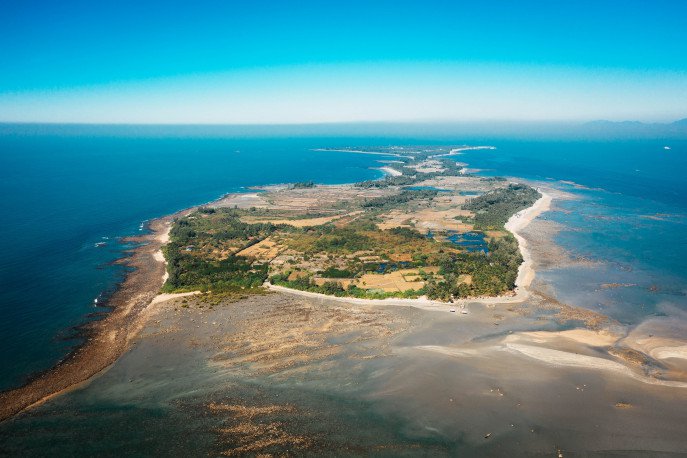 5. Bangladesh Designates Marine Protected Area Around Saint Martin's Island
Bangladesh has declared a new marine protected area (MPA) spanning 1,743 square kilometers around Saint Martin's Island, representing 1.5% of the country's exclusive economic zone. The waters around the island teem with biodiversity and provide critical habitat for Bangladesh's only coral reef and upwards of 230 finfish species. The new MPA will also protect globally threatened wildlife such as Indo-Pacific humpback dolphins and olive ridley, green, and loggerhead turtles. "Protecting the waters around Saint Martin's Island is critical to sustaining fisheries and conserving globally threatened marine wildlife. It also provides an ideal opportunity to restore Bangladesh's only coral habitat," said Zahangir Alom, Country Representative of Wildlife Conservation Society Bangladesh. Despite considerable efforts to mitigate the impacts of the tourism industry, overexploitation of corals and fisheries and uncontrolled waste and light pollution have taken a heavy toll on marine biodiversity around the island.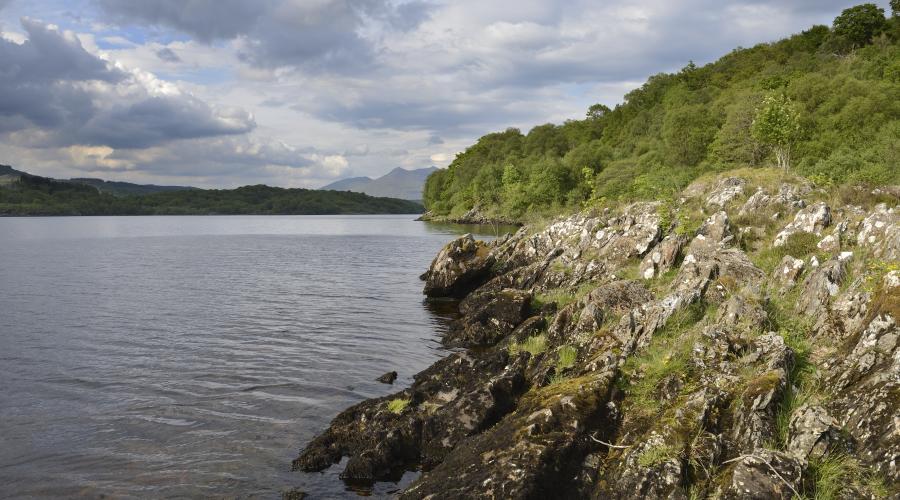 6. New Species of Soft Coral Discovered in Scottish Waters
Scottish Government scientists, collaborating with a Spanish university, have uncovered a new family and species of deepwater soft coral from seas to the west of Scotland. Scientists say the discovery of the coral, or seapen, highlights the importance of Marine Protected Areas (MPAs) as a key tool in conservation efforts. Specimens were recovered from the continental slopes and plains of the Rockall Trough at depths of up to 2,000 meters over a period of almost a decade up to 2019. Seapens from the deep sea are known to be both poorly understood and rarely encountered, leading the team of scientists to preserve samples for analysis. Due to their appearance, the specimens were initially thought to be part of a family of seapens known as Umbellula. However, genetic results revealed them to belong to a seapen family completely new to science.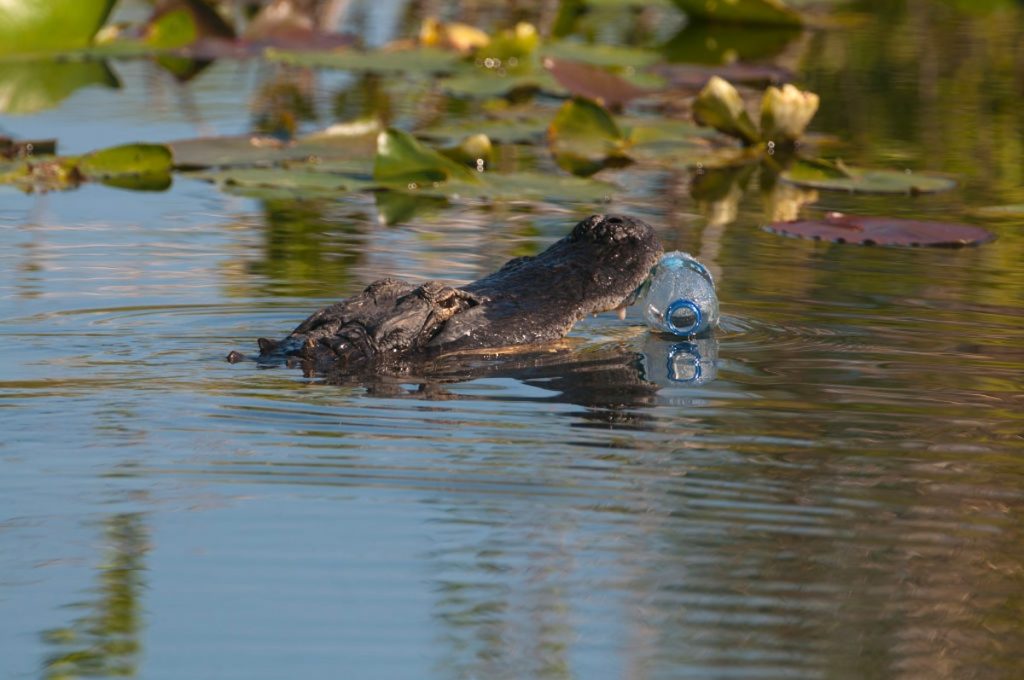 7. United States Voters Want Plastic Out of National Parks, Poll Finds
A vast majority of US voters want to ban single-use plastics from national parks. Ocean conservation group Oceana released the results of a poll finding that 82% of registered voters surveyed would be happy if the National Park Service (NPS) stopped selling and distributing any single-use plastic items. Around 1,005 adults from all 50 states were interviewed online about their thoughts on plastic and national parks. The survey revealed broad appreciation for national parks themselves. The respondents also didn't think that these parks should be polluted with plastic, with 83% of voters saying that they thought it was important that parks be free of plastic trash and 76% saying that plastic has no place in national parks. Oceana and other groups sent a letter to Interior Secretary Deb Haaland last year asking the parks to end the sale and distribution of single-use plastic.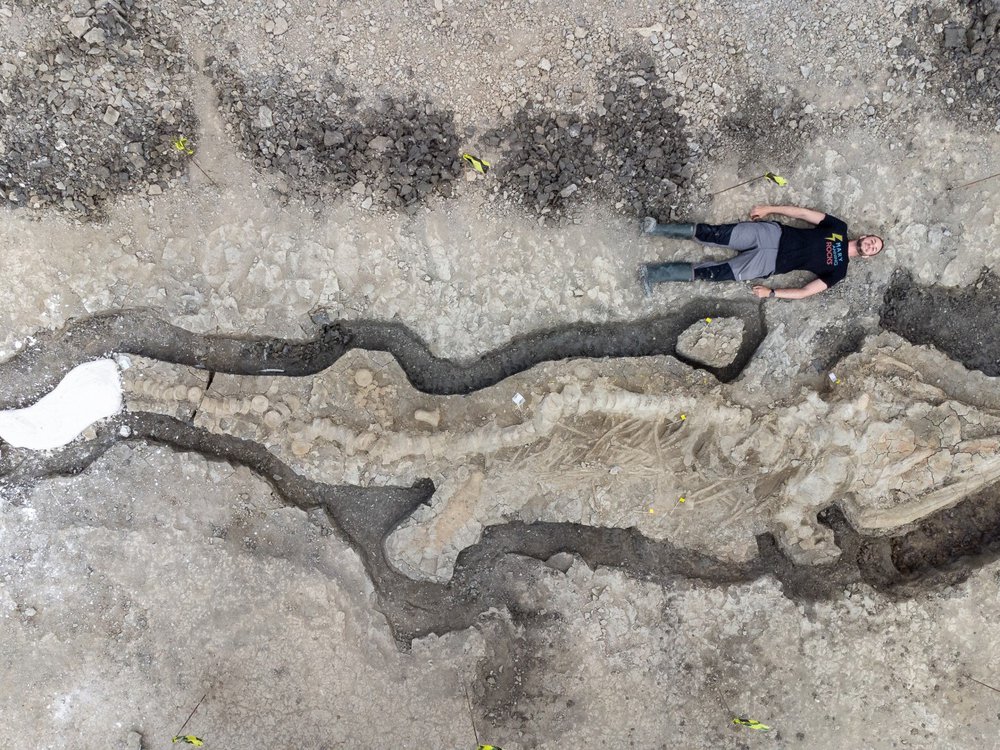 8. Naturalists Discover Britain's Largest, Near-Complete Marine Reptile Fossil
During routine maintenance at Rutland Water Nature Reserve in England, naturalist Joe Davis and his colleague Paul Trevor noticed a bit of skeleton sticking out of the mud. Davis took photos of the bones and contacted paleontologist Dean Lomax at the University of Manchester, who recognized them as ichthyosaur vertebrae. Davis had accidentally discovered the largest and most complete ichthyosaur skeleton in the United Kingdom. It measures more than 32 feet in length, with a 6.5-foot-long skull that weighs about a ton. The ichthyosaur is a large marine reptile with paddle-like limbs and sharp teeth. It emerged on Earth around 250 million years ago and went extinct approximately 90 million years ago. A significant part of the ensuing excavation was to understand the ancient environment in which the ichthyosaur lived and died. The team uncovered numerous mollusc fossils, principally ammonites and belemnites.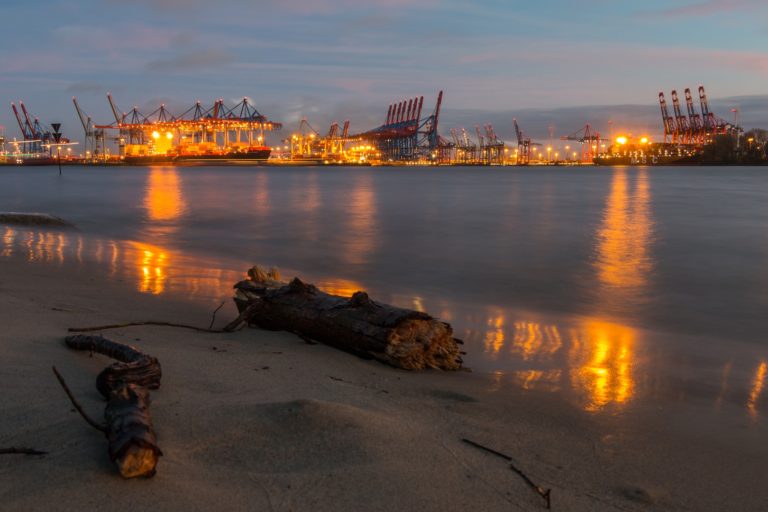 9. New Atlas Illuminates Impact of Artificial Light in the Ocean at Night
In December 2021, conservation ecologist Thomas Davies and colleagues introduced the first global atlas that quantifies artificial light at night on underwater habitats. The researchers drew on a range of data sources, including the atlas of artificial night sky brightness, as well as measurements of artificial light in the northern Gulf of Aqaba in the Red Sea. Artificial light from urban environments along the coast can have far-reaching impacts on a range of marine organisms that have evolved over millions of years to be extremely sensitive to natural light such as moonlight. The researchers found that at a depth of 1 meter (3 feet), 1.9 million square kilometers (734,000 square miles) of the world's coastal oceans were exposed to artificial light at night. Blue tones from LED lights can penetrate particularly deeply into the water column, potentially causing more issues to underwater inhabitants.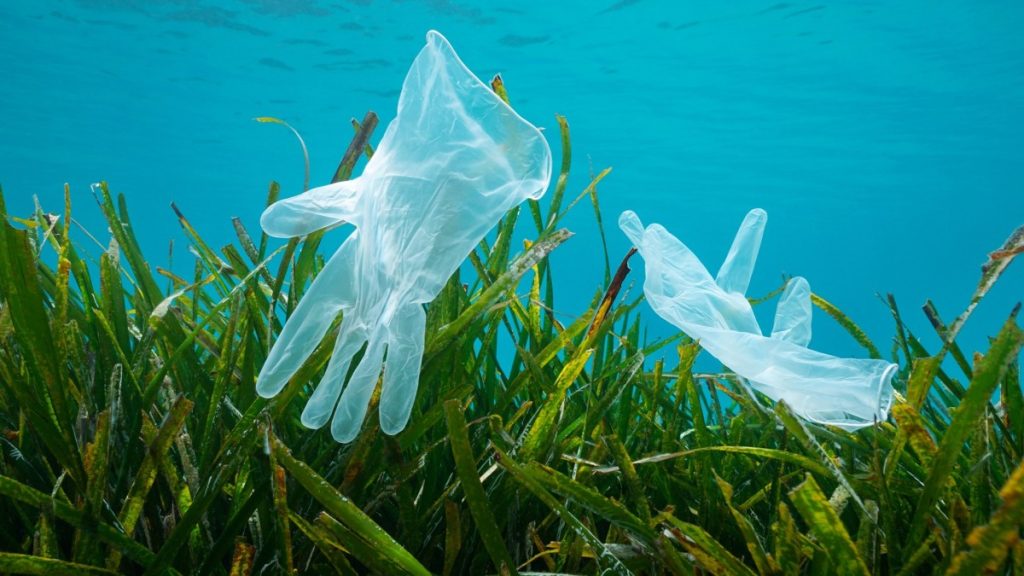 10. More Than Half of Plastics in Mediterranean Marine Protected Areas Originated Elsewhere
A team of researchers led by Yannis Hatzonikolakis, of the Hellenic Centre for Marine Research, found that transboundary plastic pollution is significant in most Mediterranean marine protected areas (MPAs). Transboundary pollution happens when pollution originating in one country causes damage in another country's environment. More than 55% of macroplastics in several studied MPAs originated from a different country or region. "Although marine protected areas are protected by restrictions from other threats, for example fishing and tourism, plastic acts like an 'invisible' enemy, potentially threatening the native marine organisms," said Hatzonikolakis. The majority of the micro- and macroplastic concentrations can be traced back to land-based sources, showing that reducing plastic waste at the source is necessary. But local efforts to reduce plastic pollution in protected areas would be insufficient. The research highlights the importance of international collaboration for the management of plastic pollution in Mediterranean MPAs.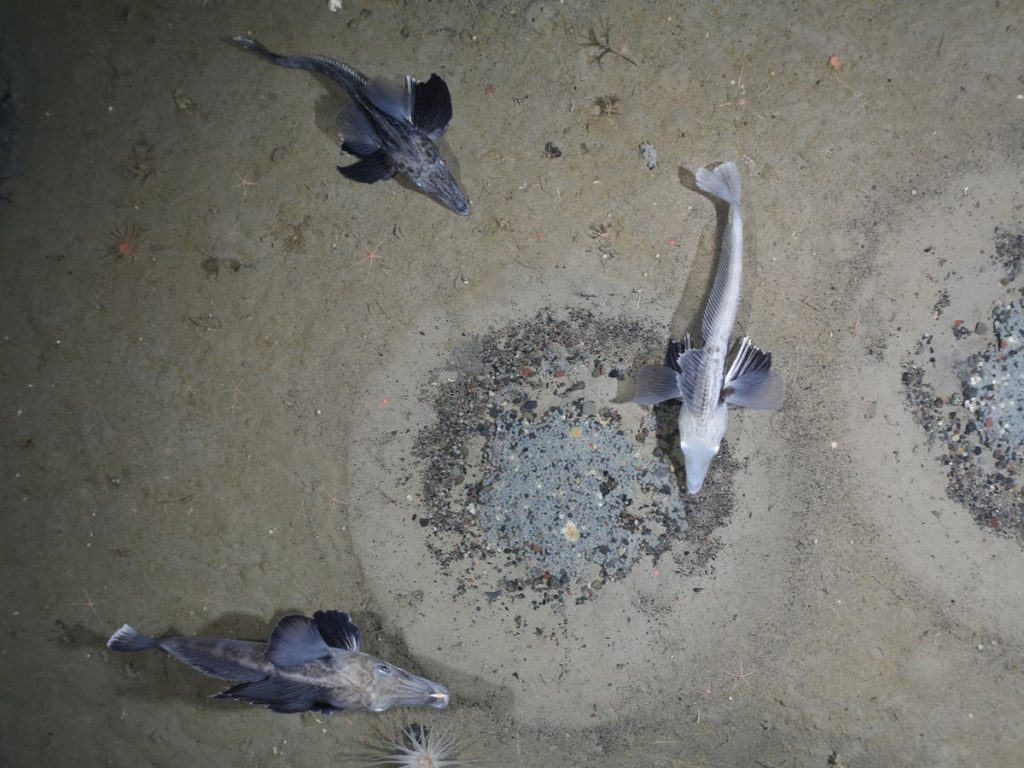 11. World's Largest Fish Breeding Ground Discovered in Antarctica
The world's largest fish breeding ground has been discovered in Antarctica. Around 60 million icefish nests were found in the south Weddell Sea. The area of the breeding ground is known for a process called upwelling, where cold water rises to the surface and leaves the deeper parts warmer. Researchers said the discovery of the breeding grounds showed that marine conservation in Antarctica needs to be improved. A proposal to restrict human activity by creating a Marine Protected Area (MPA) in the Weddell Sea has yet to secure full backing from the Antarctic ocean conservation body. Antje Boetius, Alfred Wegener Institute director, said, "So far, the remoteness and difficult sea ice conditions of this southernmost area of the Weddell Sea have protected the area, but with the increasing pressures on the ocean and polar regions, we should be much more ambitious with marine conservation."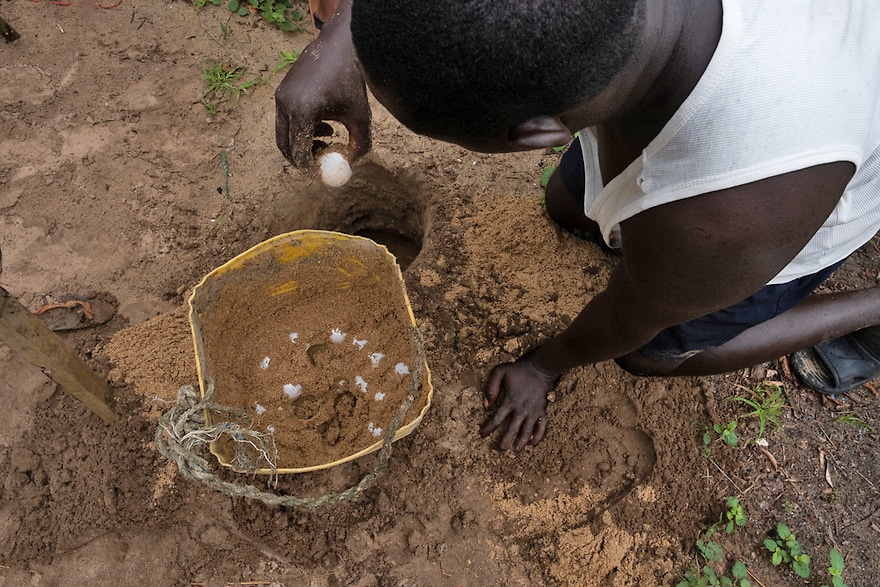 12. Guinea-Bissau Turtle Hatchery Addresses Unusual Problem of Too Many Eggs
Five percent of all green sea turtles nest on the beaches of tiny Poilão Island, in the Bijagós Archipelago off Guinea-Bissau, leading to some nests being laid on top of each other. This creates "doomed clutches" of eggs, where the hatchlings in the lower layer could ruin the eggs in the clutch above them. To solve the problem, sea turtle monitors are rescuing the upper clothes of eggs and relocating them to less crowded beaches, where they are reburied and continually monitored. At some nesting sites, like those in Cabo Verde, about 500 kilometers northwest of the Bijagós, many clutches are threatened by predators or high tides, so hatcheries are an important conservation tool. The hatchery will not only help increase the number of sea turtles that survive, but also hopefully become an educational opportunity for students in the country.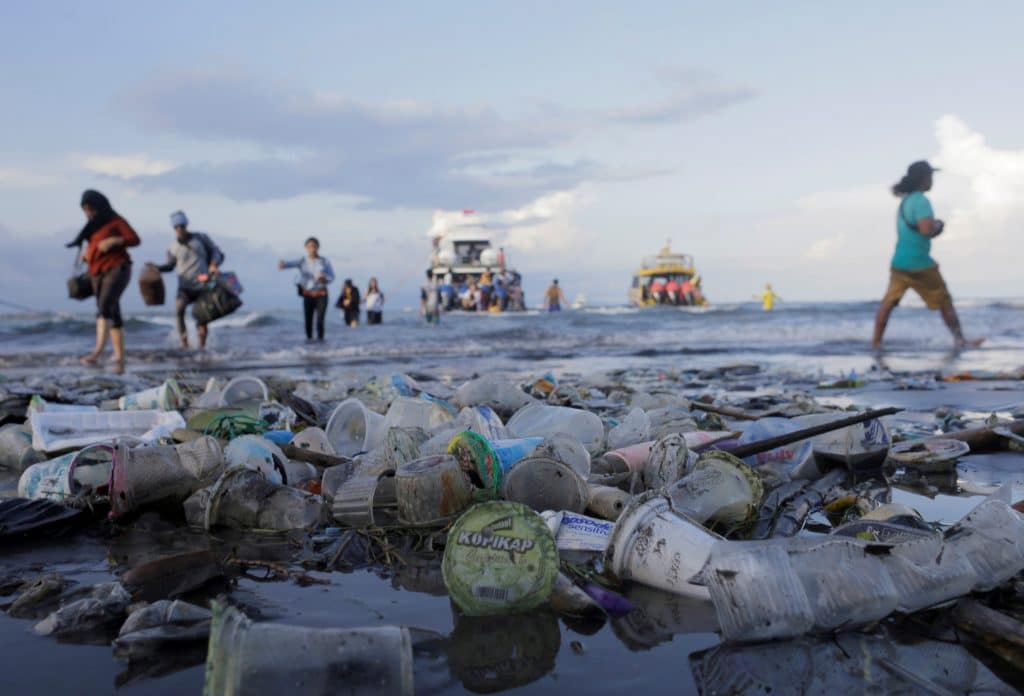 13. International Community Unites to Protect Oceans from Toxic Waste
For years people used the ocean as a dumping ground, believing that waste deposited far from land would not cause harm. But ocean currents carry toxins, impacting regions far away. Regulations now prevent marine pollution from waste dumping, but governments still struggle to dispose of nuclear waste and captured carbon and CO2 without polluting the ocean. The 1996 protocol to the London Convention says action to prevent harm must be taken even when there is a lack of conclusive scientific evidence regarding environmental risks. Still, Japan plans to dump 1.25 million tons of contaminated radioactive water from the Fukushima Daiichi nuclear power plant into the Pacific Ocean as plant storage space runs out. In addition, the protocol to the London Convention currently allows some carbon capture and storage to be deposited under the seabed. Public pressure and better governance could help protect the ocean.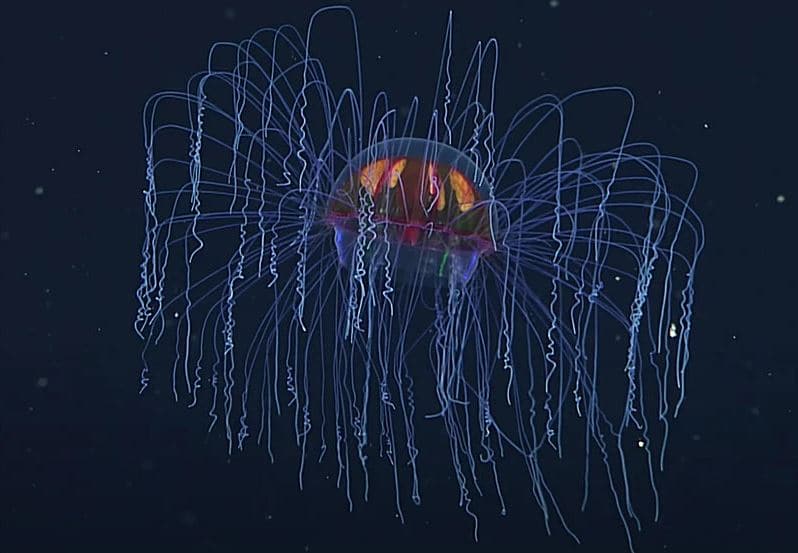 14. Rare Sighting of Psychedelic Jellyfish in the Midnight Zone
The ever-elusive psychedelic jellyfish (crossota millsae) was finally caught on video by the Monterey Bay Aquarium Research Institute (MBARI) during one of its ROV dives into the midnight zone of the Monterey Canyon. This incredibly rare footage caught by MBARI's robotic submersibles gives a detailed look at the jelly's mesmerizing anatomy: thread-like and glowing tentacles float around a multicolored body. The jelly has a maximum diameter of 2.8 centimeters and a depth range of 1,000 to 4,000+ meters. In addition, scientists have been able to successfully map out the biological differences between the male and female species. Unlike many jellies, there are obvious differences between the males and females. The eggs in the female are large and globular, while the male gonads are shaped like sausages. The baby medusae stay attached under the mother's bell until they are ready to launch.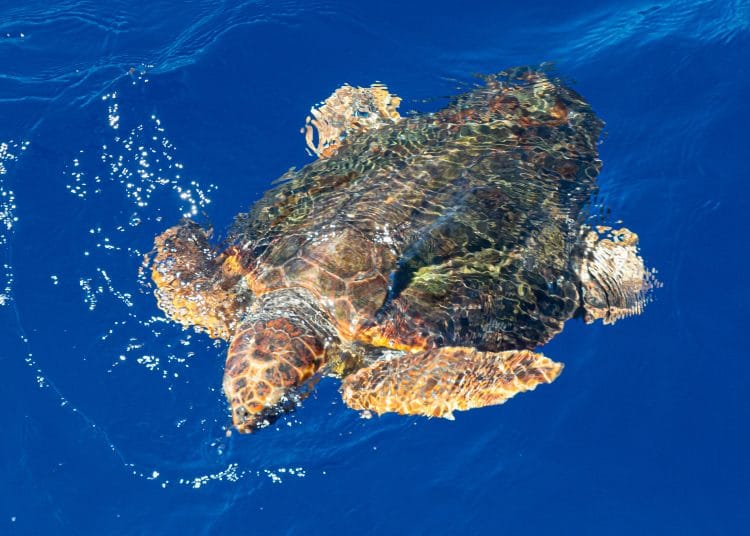 15. Shifting Ocean Closures Best Way to Protect Animals from Accidental Catch
New research looks at fishing closure efficacy in reducing accidental catch. Researchers found that permanent marine protected areas (MPAs) are a relatively inefficient way to protect marine biodiversity that is accidentally caught. Dynamic ocean management — changing the pattern of closures as accidental catch hotspots shift — is much more effective. "We hope this study will encourage more dynamic ocean management," said senior author Ray Hilborn. Techniques could include devices that keep sea turtles away from shrimp fishing, or streamer lines on boats to deter seabirds from getting caught in fishing lines. One of the critiques of permanent MPAs is that many of the species they are supposed to protect move around and may leave the protected area altogether. The study found that restricting fishing in 30% of a fixed area reduced bycatch by about 16%. But in dynamic closed areas, bycatch saw a 57% reduction.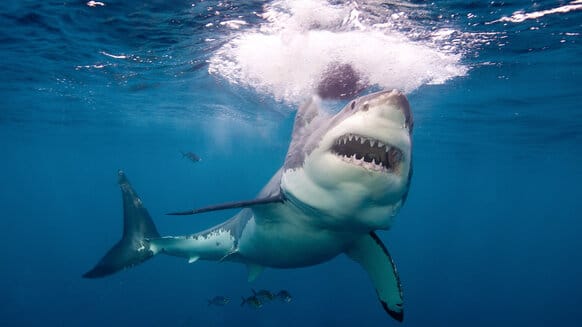 16. Study Suggests Lunar Cycles May Play a Role in Timing of Shark Attacks
Unprovoked shark attacks on humans are rare and generally unpredictable, but a new study comparing moon cycle and historical shark attack data suggests they may be likelier under a full moon. However, the authors caution that their analysis doesn't have enough historical shark attack data to draw major analytical conclusions. The vast majority of shark attacks happen in broad daylight, and the study doesn't suggest any causal relationship for the correlation; rather, it suggests two possible contributing factors: electromagnetic fields influenced by the moon's phase and tides. "However, the results here strongly support the idea that moon phase does play a role in overall risk of shark attack, and if future studies are able to consider local and regional environmental conditions along with lunar illumination, both understating shark attacks and forecasting risk may improve," the study says.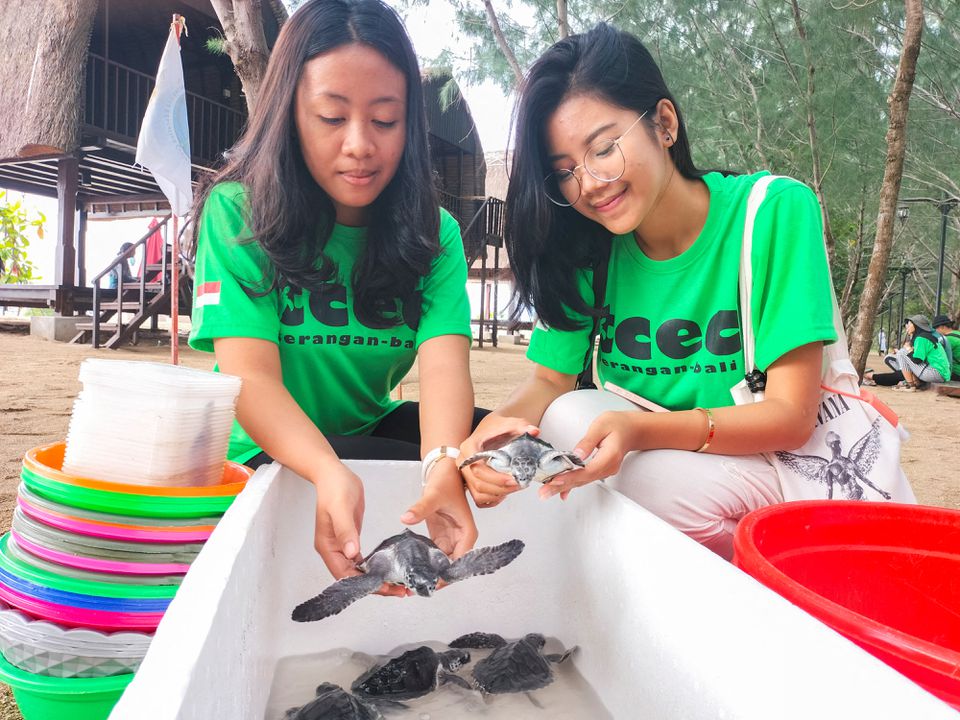 17. Bali Beach Releases Endangered Indonesian Turtles Back to Ocean
A batch of 40 turtle hatchlings have reentered the sea off Bali in Indonesia. The olive ridley and hawksbill turtles were rescued from Bali beaches. Indonesia has become a hub of international trafficking of marine turtles, feeding demand from countries such as Malaysia, Vietnam and China. Authorities recently sent 33 endangered green sea turtles rescued during a raid on poachers back to the ocean. "Only 1-2% of the sea turtles can survive the cycle of birth long enough to lay eggs – the number is very small," said Agus Budi Santoso, head of the Bali Natural Resources Conservation Center, which organizes the releases. "The more we release, the better it will be for the species," he added. Hawksbill turtles are classified as critically endangered according to the World Wildlife Fund, and olive ridley turtles are classified as vulnerable.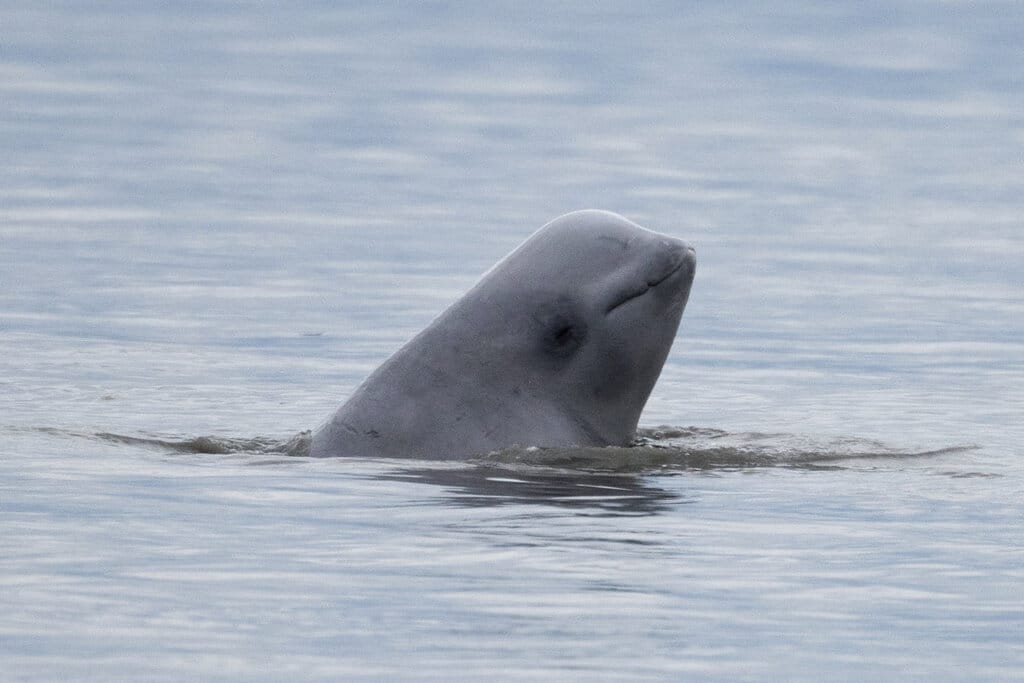 18. Feds Urged to Save Beluga Whales in Alaska
A group of beluga whales in the Cook Inlet off Anchorage, Alaska, is foundering. The stark population decline prompted the Alaska Wildlife Alliance and the Cook Inletkeeper to ask the fisheries service to eliminate the "take" authorizations that allow a certain number of beluga whales to be harmed by oil and gas development operators active in the Cook Inlet. A hunting ban from the 1990s has made little difference as the population level has continued to dwindle. An estimated 280 individuals inhabit Alaska's most populous and commercially active watershed. Wildlife advocates say all of the commercial activity in the Cook Inlet has led to the stark decline in species abundance. "Regardless of their endangered status, this population continues to decline while the oil and gas industry and others are permitted to harm and harass these whales to extinction," said Liz Mering of Cook Inletkeeper.