Ocean Week in Review – Shark Extinction Scare, New York Could Ban Plastic Bottles in Parks, Crustacean Die-off in England and more…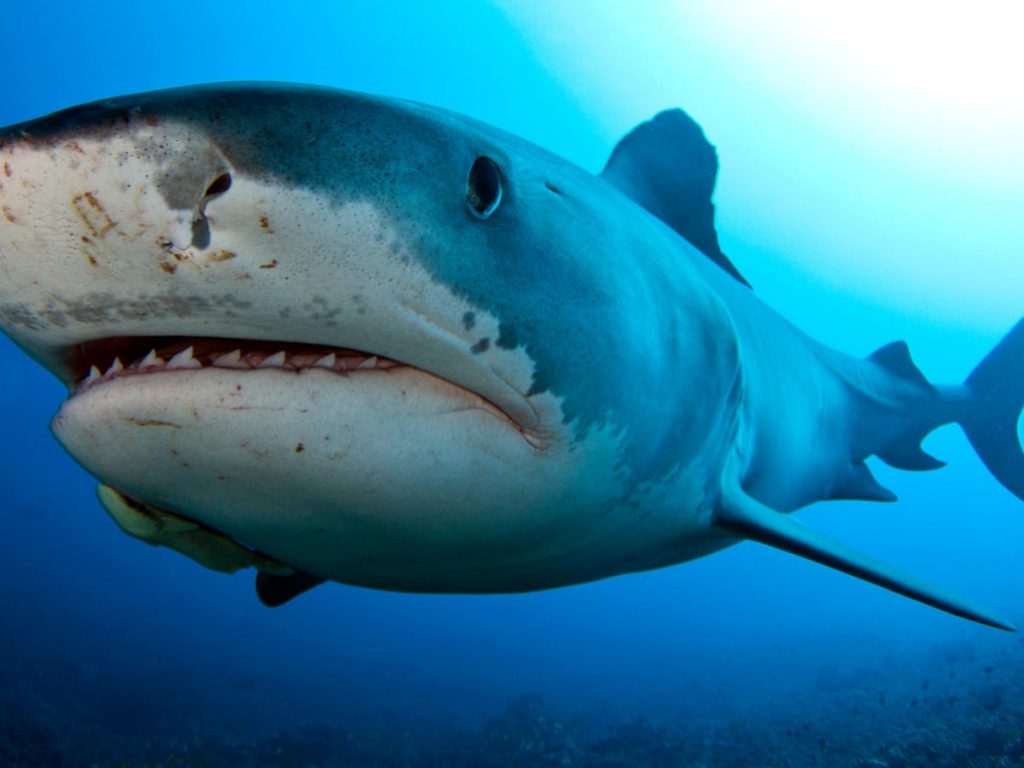 1. Shark Extinction Threat Gathers Western Central Atlantic Fishery Delegates for Urgent Talks
Over 40 delegates from the Western Central Atlantic Fishery Commission (WECAFC) Working Group gathered virtually this month to develop a regional plan of action (RPOA) for the conservation and management of sharks in the WECAFC area. Over one-third of sharks are threatened with extinction globally, and in the WECAFC waters, which host 14% of the global number of shark species, more are disproportionately threatened due to overfishing and bycatch. The meeting included a comprehensive review and consolidation of available information on the respective species, stock status, and existing management and conservation measures. The delegates established a task force that will work to deliver the final RPOA. Its implementation, particularly in the Caribbean Small Island Developing States, where shark is an integral component of the food system and livelihoods, should help bolster food security and yield economic, social and environmental benefits.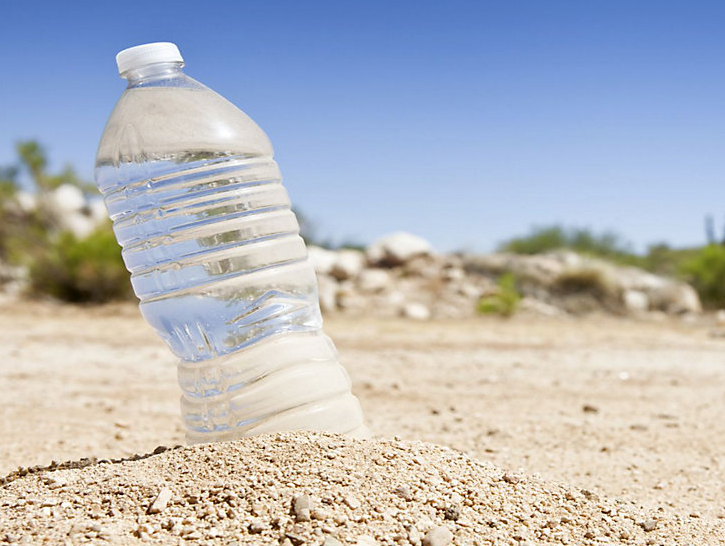 2. New York State Bill Would Ban Selling Single-Use Plastic Bottles at State Parks
The sale of single-use plastic water bottles would be banned at state parks in New York under proposed legislation. The bill, which has yet to be formally introduced, would bar the sale of plastic water bottles at any site managed by the state Office of Parks, Recreation and Historic Preservation to reduce plastic waste. "Our national and global plastic pollution crisis is directly tied to the climate crisis, with plastic production continuing to increase its share of total global carbon emissions each year, as the weighted amount of plastic in our oceans surpasses the total amount of fish," said state Assemblywoman Pat Fahy, a bill sponsor. The measure has the backing of environmental and conservation advocates in New York, who want to further reduce plastic waste. New York has sought to cut down on pollution through banning single-use plastic bags at retail and grocery stores.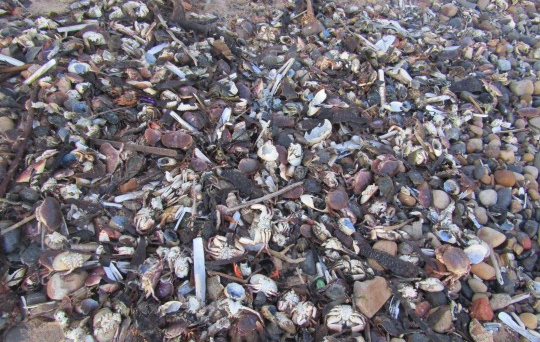 3. Grim Wake-Up Call: Thousands of Dead Crustaceans Wash Up on Northen England Shores
For over two weeks, thousands of dead sea creatures have washed up on beaches on the Teesside coast in an unprecedented disaster that locals have called "the worst" they have ever seen. The cause is not yet known. A spokesperson for the Environment Agency said: "We are working with partners at the Centre for Environment, Fisheries and Aquaculture and North Eastern Inshore Fisheries Conservation Authority to investigate why hundreds of dead crabs have washed up along the shore in the Tees Estuary and neighbouring beaches. Samples of water, sediment, mussel and crab have been collected and are being sent to our labs for analysis, to consider whether a pollution incident could have contributed to the deaths of the animals. We have also shared samples with labs for disease analysis." The incident shows the health of waterways and coastal environments needs to be taken more seriously.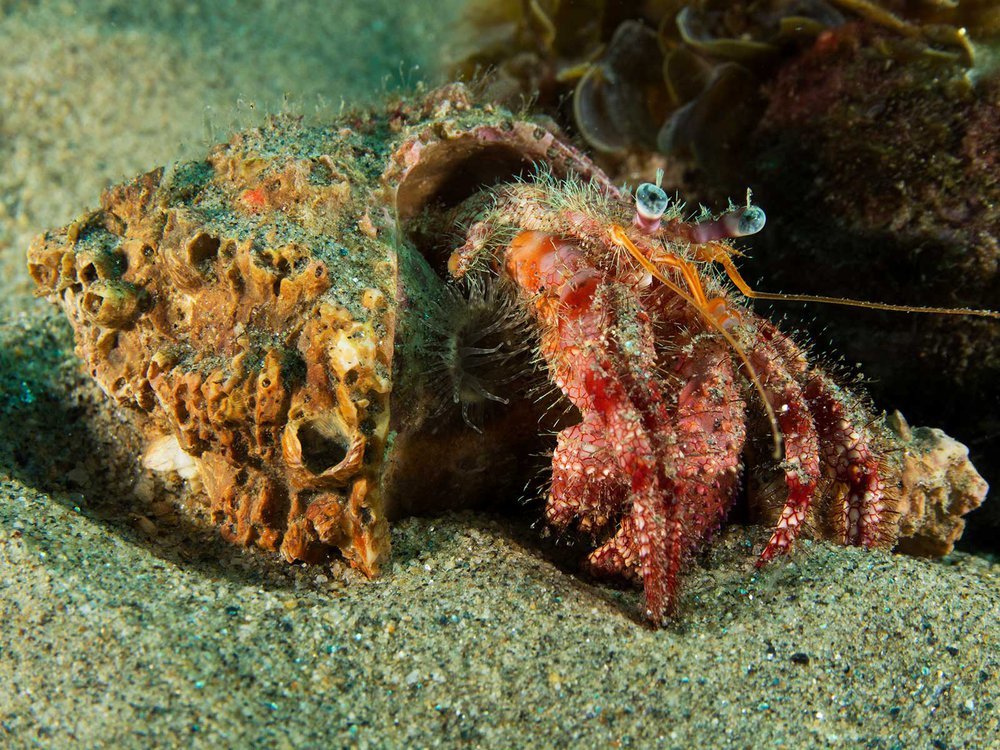 4. Discarded Tires Can Be Death Traps for Hermit Crabs
Every year, the world discards around 30 million metric tons of car and truck tires. Through negligence and unscrupulous intent, some portion of these unused waste tires enter the world's oceans where they can cause serious harm. The toxic chemicals and microplastic pollution that tires can release into the environment are well documented, but now new research suggests their hollowed-out doughnut form can make them deadly for crustaceans, specifically hermit crabs. According to the study, hermit crabs climb into abandoned tires seeking shelter or a meal only to find themselves unable to escape the recurved walls of the tire's interior—and eventually starve to death. In just one year, the researchers counted more than 1,200 hermit crabs that became imprisoned inside a set of six tires placed on the seafloor. Editor's Note: Your old car can help us fight for ocean conservation! Learn more: https://seasave.org/car-easy/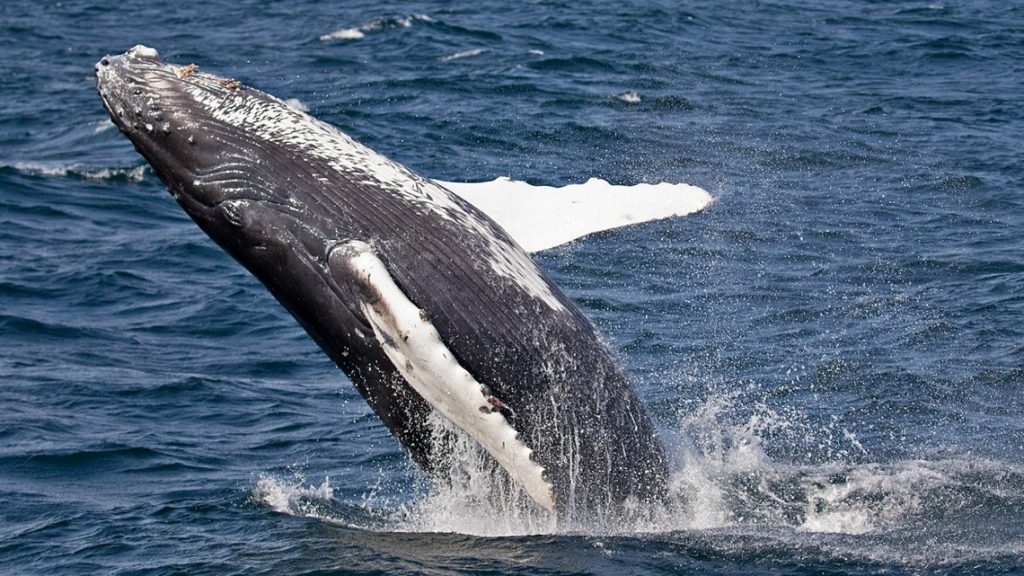 5. Western Washington Humpback Whales See Record-Breaking Baby Boom
2021 has delivered a record-breaking baby boom of humpback whales in western Washington state. According to the Pacific Whale Watch Association (PWWA), there have been 21 calves photographed in the Salish Sea this year compared to 11 In 2020. During the fall, experts said humpback whale activity peaks as it's the last chance for them to feed before migrating to warmer waters, where they mate before returning in late spring. The cause of the year's baby boom is unclear, according to PWWA's Erin Gless. "It's possible the last two years had an abundance of food for the whales, or it could be as simple as the fact that as the number of adult whales in the population grows, so too does the number of calves we can expect to see each year."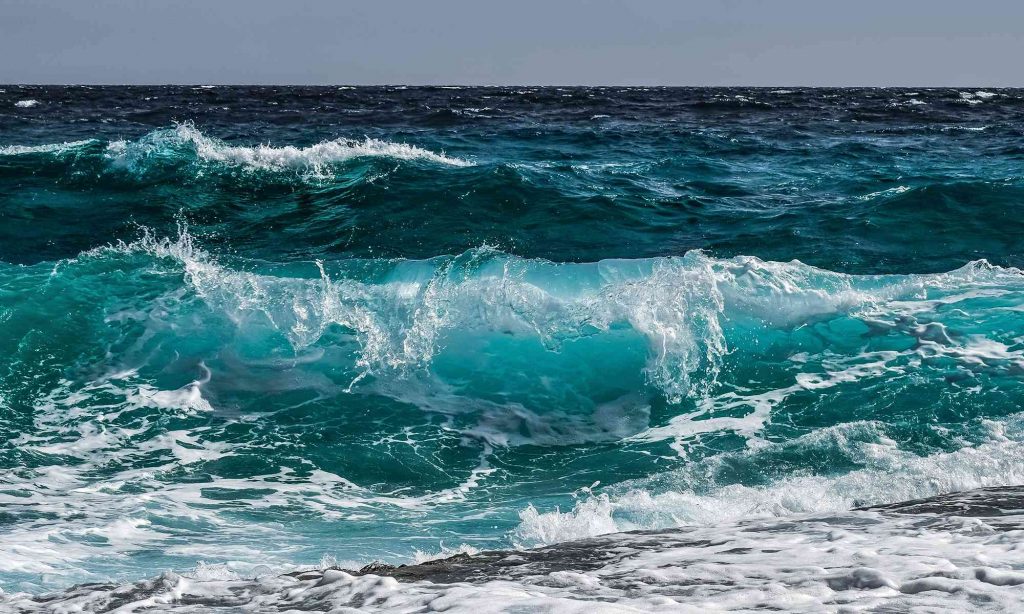 6. Chinese and Norwegian Ocean-Research Universities Form Alliance
A new alliance between Chinese and Norwegian leading ocean- and fishing-focused universities in China and Norway aims to share research on mariculture. Mariculture, or marine farming, is a specialized branch of aquaculture involving the cultivation of marine organisms for food and other animal products, in enclosed sections of the open ocean, fish farms built on littoral waters, or in artificial tanks, ponds, or raceways that are filled with seawater. Joining the alliance are several Chinese universities including China Ocean University, Dalian Ocean University, Zhongshan University, and Shanghai Ocean University, while Norwegian universities include the University of Bergen, Nord University, the University of Oslo, and the University of Troms. During the inaugural meeting, Communist Party Secretary of the China Ocean University Tian Hui said that the alliance will seek opportunities to promote ocean sustainability over the next 10 years.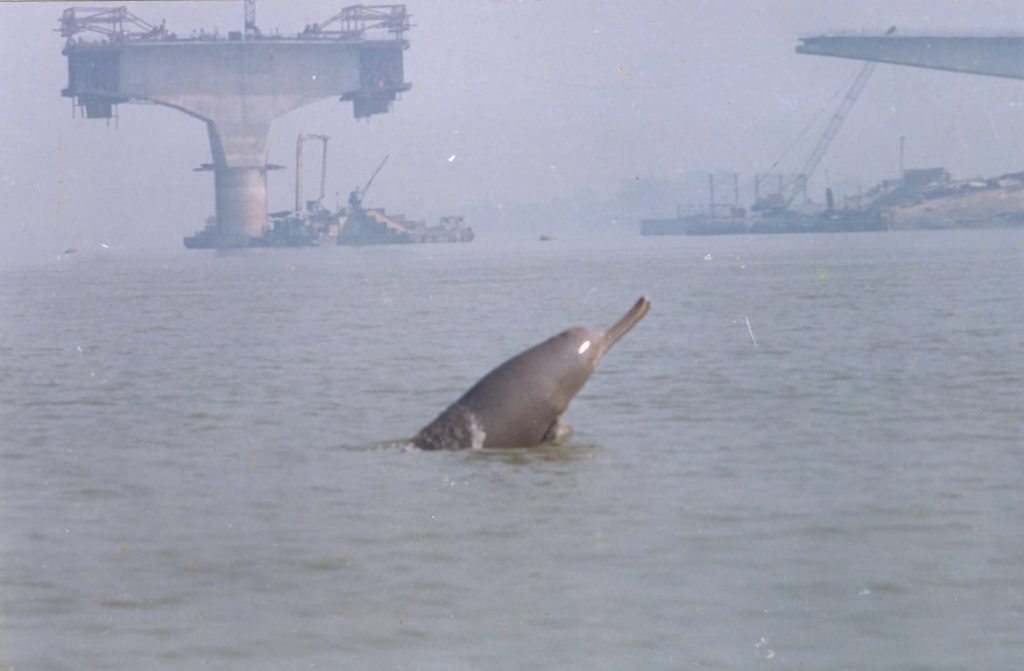 7. India to Undertake River Dolphins Census Every Three Years
Beginning in 2022, India will embark on a scientific enumeration of dolphins, to be carried out every three years, like the tiger census. The survey will span the Indus, Ganga, and Brahmaputra basins to ascertain the exact number of river dolphins. The pan-India enumeration is part of the wider "Project Dolphin," initiated in August 2020, to bring the river dolphins and marine dolphins under one conservation program. Just as the tiger is considered an indicator of a good forest, river dolphins indicate a healthy river. There are currently two species of the river dolphins in India, the Ganges River Dolphin and the Indus River Dolphin. The Ganges River Dolphin is listed in Schedule I of the Indian Wildlife (Protection) Act 1972 and is the highest protection priority for conservation with population estimates around 3,631. The Indus River Dolphin is mostly found in Pakistan.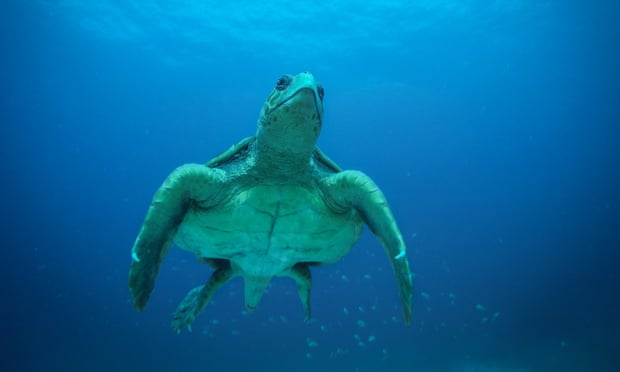 8. Cape Verde Sea Turtle Number Boom! Conservation Pays Off
Sea turtle nests in Cape Verde have soared in the last five years. Nest numbers in 2020 across all 10 islands are estimated at almost 200,000, up from 10,725 in 2015. The West African island nation is the world's third-largest nesting site for loggerheads after Florida and Oman. Experts believe conservation measures are the biggest factor behind the increase in nesting numbers. Cape Verdean nongovernmental organizations monitor hundreds of kilometres of coastline during nesting season. Patrollers protect as many turtles as possible on their designated stretch of beach. Each turtle must be measured, fitted with a tracking chip and monitored to ensure it returns safely to sea. Some scientists think nesting numbers could also be linked to ocean productivity. If there is a high density of nutrients in the ocean in a given year, for example, turtles will have enough energy to nest.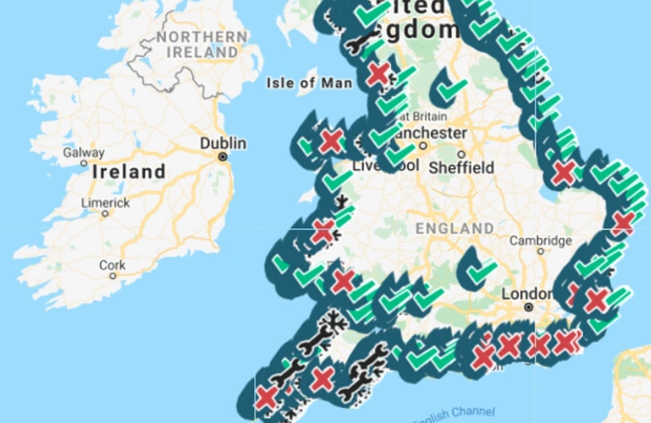 9. Map Reveals Britain's Most Polluted Areas Where Raw Sewage Is Pumped into Sea
A new map reveals Britain's most polluted areas where raw sewage is pumped into sea and rivers. It comes after controversy over pollution in Kent, where hundreds of tomatoes are growing on a beach from seeds found in human waste. Surfers Against Sewage published the shocking interactive map, which tracks real-time sewage overflows and pollution risk forecasts. It monitors the water quality at over 400 locations around Britain's rivers and coastlines. The marine conservation charity has spent years urging politicians to introduce a legal duty on water companies to stop discharging raw sewage into rivers and the ocean. But members of Parliament recently voted to continue allowing sewage to be dumped into waterways while debating the Environment Bill. In England alone, 84% of rivers and lakes have failed to meet the government's target of good ecological status.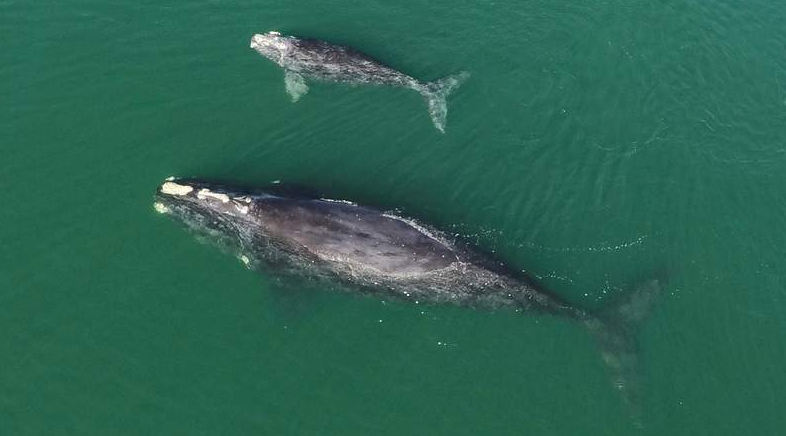 10. Endangered Right Whale Population Sinks Close to 20-Year Low
North Atlantic right whales, which spend their winters off the coast of Northeast Florida and Georgia, numbered only 366 in 2019, and the population fell to 336 in 2020, the North Atlantic Right Whale Consortium said. The estimate is the lowest number in nearly two decades. Right whales were once abundant in the waters off New England but were decimated during the commercial whaling era due to their high concentrations of oil. They have been listed as endangered by the United States government for more than 50 years. The whales have suffered high mortality and poor reproduction recently. The National Oceanic and Atmospheric Administration cautioned that the group's estimate is preliminary and has not yet been peer-reviewed. However, the agency shares the consortium's concern about the loss of right whales, said a spokesperson for the agency.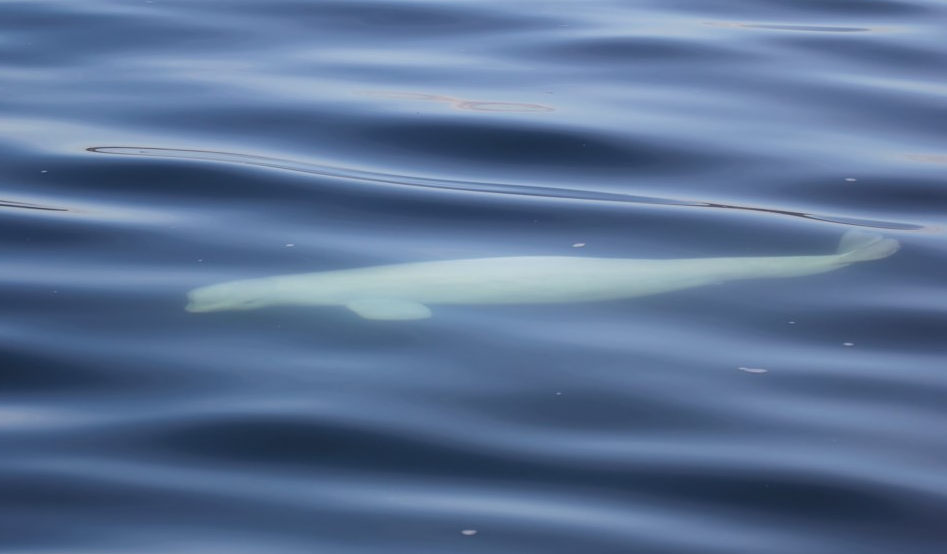 11. Rare Beluga Sighting in British Columbia
A beluga whale is believed to have skirted Vancouver Island's coastline as it swam thousands of kilometres south from Alaska to the waters off Washington state. According to The National Marine Fisheries Service, the whale travelled thousands of miles south around Alaska, through the Bering Sea and then south to Puget Sound. Scientists reportedly collected genetic material from the beluga whale when it was first sighted in Puget Sound. That sample leads scientists to believe the whale is from a large population of beluga whales in the Beaufort Sea. DNA was extracted from a water sample. Scientists were able to obtain a match of the genetic sequence to other beluga whales from the Beaufort Sea and the high Arctic. The Fisheries Service says it is "unusual" for beluga whales to be in the pacific northwest.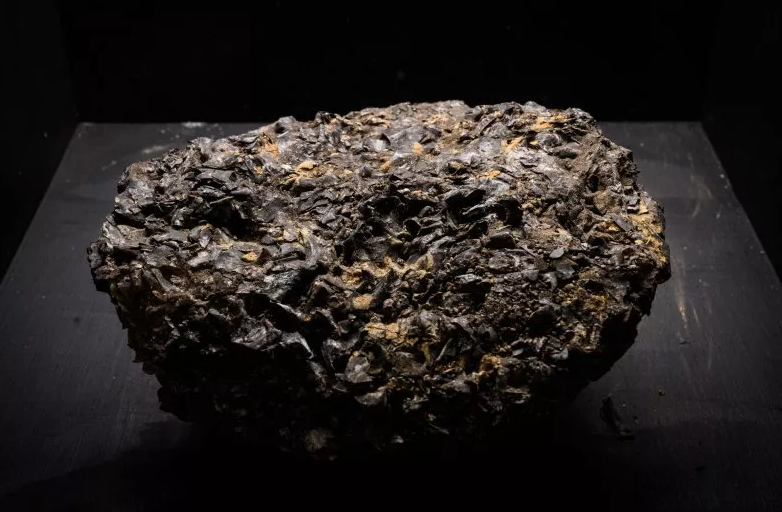 12. 17 Pounds of Illegal Sperm Whale Vomit (Yes Used To Make Perfume) Seized by Police in Sting Operation
Indian officials have seized approximately 17 pounds of sperm whale vomit—otherwise known as ambergris—in a sting operation, according to reports. Ambergris is a waxy substance that originates in the intestines of a sperm whale and is reportedly used to make high-end perfumes. According to National Geographic, when sperm whales have a "stomach or throat irritant…they cover it in a greasy substance [ambergris] and cast it out." It is illegal to use ambergris in the United States because the sperm whale is protected; however, it is used often in foreign markets. The substance is also contraband in India. This is because those who wish to make a profit off of the substance have been known to illegally target sperm whales "in order to obtain the valuable ambergris from its stomach," The Indian Express reported. The whale vomit was worth approximately $1 million.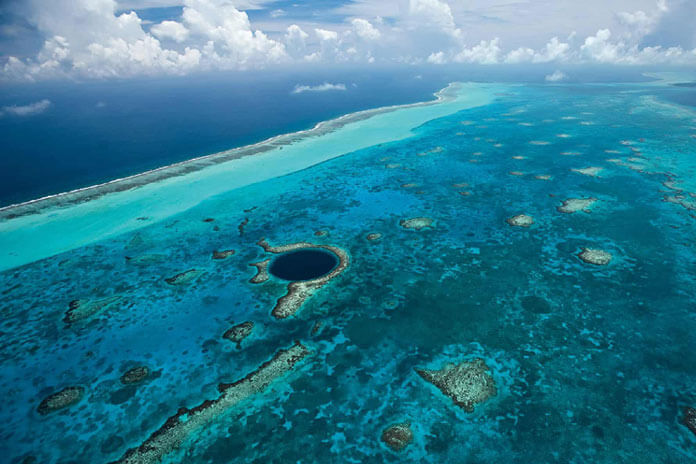 13. Belize's Negotiates Deal: Superbond Debt Forgiveness in Exchange for Increased Conservation
The bill to consummate the Blue Bond For Conservation deal between Belize and The Nature Conservancy is scheduled to be introduced in the House of Representatives as the Blue Bond Loan Bill. By this agreement, Belize secures funds from The Nature Conservancy to buy back its Superbond debt at a substantial discount by committing to increase conservation of its marine environment. The organization released a statement listing the country's commitments to meet the terms of the agreement. Among them, Belize will complete a Marine Spatial Plan and increase Biodiversity Protection Zones to 30% of the country's ocean area by 2026. Half of that ocean area will be under medium protection and utilized as multi-use zones, and the other half will be designated as High Protection Replenishment Zones. Belize will also designate lands within the Belize Barrier Reef System, a World Heritage Site, as Mangrove Reserves.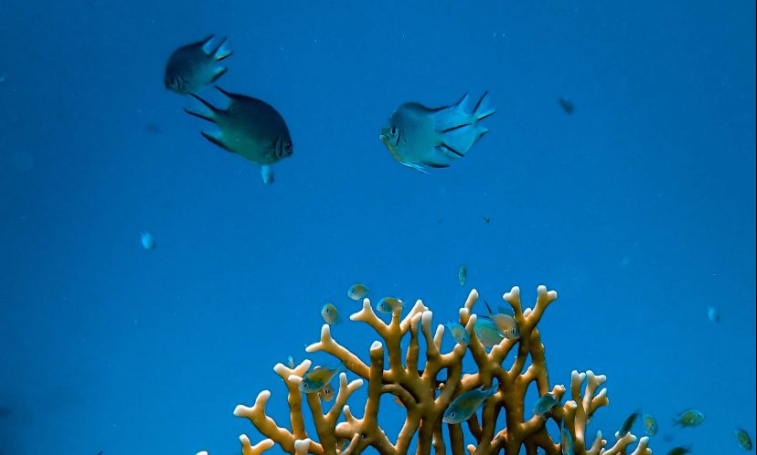 14. Global Coral Reef Survey Reveals Depth of Reef Crisis
After years of conducting coral reef surveys around the world, the Khaled bin Sultan Living Oceans Foundation has released a comprehensive report from the Global Reef Expedition, providing valuable data on the status of the world's reefs. The report states that nearly every surveyed location showed signs of crisis. Even remote, well-protected reefs showed overfishing and coral bleaching. Coastal development, pollution, disease, severe storms as well as climate change all had an impact on coral reef health. Lead author Renée Carlton said: "One of our most significant findings from the Global Reef Expedition was that nearly every country we studied showed signs of overfishing." Fortunately, findings from the Global Reef Expedition are already helping countries protect and preserve their reefs and coastal marine resources, with marine protected areas, fisheries closures, and traditionally managed areas established in The Bahamas, Jamaica, Fiji, and the Cook Islands.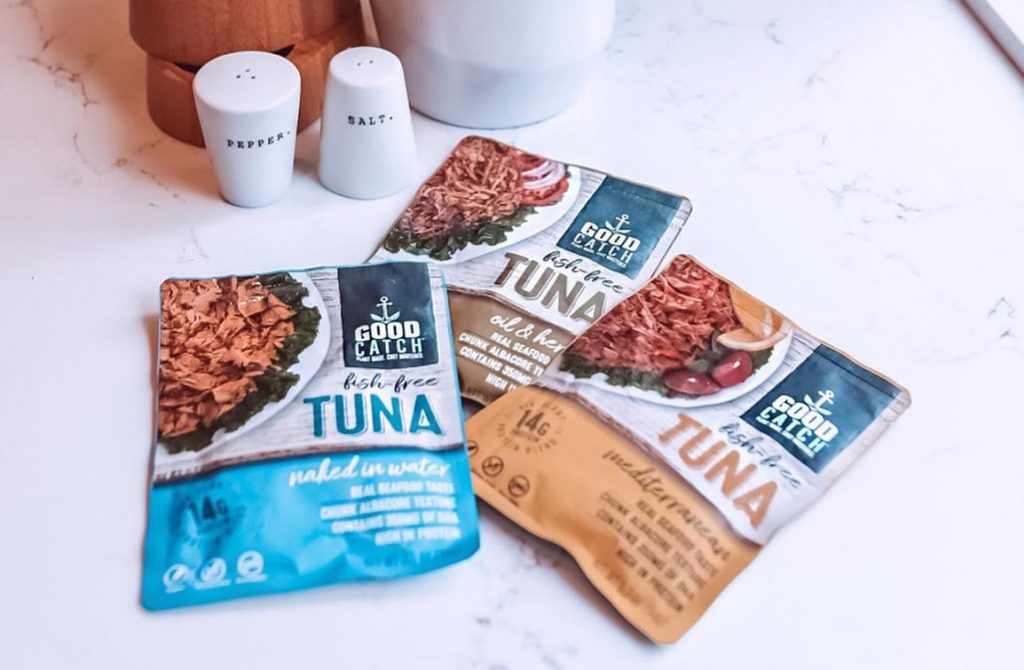 15. Fish-Free "Alternative Seafood" Companies Raise $116 Million Over 6 Months
In the first half of 2021, alternative seafood companies raised $116 million in investment capital, according to the first-ever State of the Industry Report by non-profit think tank Good Food Institute (GFI). According to the report—which explores the global alternative seafood industry's commercial landscape, including investments, sales data, and consumer insights—there were record investments exceeding $90 million in 2020. GFI suggests that alternative seafood is well-positioned to capitalize on the momentum of the broader plant-based industry. Retail plant-based seafood sales could grow by $221 million if the category was able to capture the same share of the seafood market that plant-based meat has of the meat market. In addition to generating new revenue streams, alternative seafood products offer a more stable and predictable supply for producers. Sustainability is also a significant driver, with companies recognizing increased consumer interest in more ocean-friendly seafood options.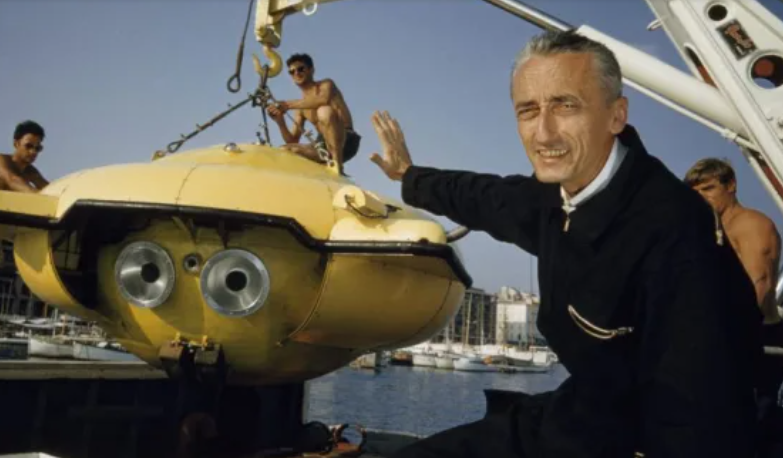 16. Jacques Cousteau – New Documentary Chronicles His Life
The new National Geographic documentary Becoming Cousteau reveals how Jacques Cousteau, short of money in the 1950s and wishing to continue his research, accepted money from British Petroleum to help look for oil in the Persian Gulf. He would later regret the decision because of the damage wreaked by offshore oil exploration. He became an ardent advocate for protecting the oceans, and he saw our fate indelibly linked to the health of the marine ecosystem. "He said to himself, 'My work is no longer about pretty little fish, but it's about the future of mankind.' And he understood the connection–and we now understand it–between the survival of the oceans and the survival of our planet," Director Liz Garbus says. "The dire predictions that he was talking about since the early '70s about the degradation of coral reefs, about warming waters… Cousteau called it out."