Young Greta Thunberg, climate activist nominated for Nobel, Sri Lanka showcases local biodiversity for CITES, Historic undersea broadcast, Shark trackers discover illegal fishing, Seahorse trade and more…
1. At 16 years, Greta Thunberg Climate Change Activist is Nominated for Nobel Peace Prize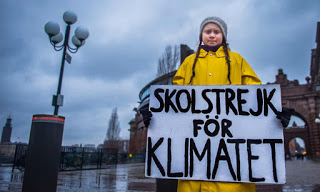 Greta Thunberg, the founder of the Youth Strike for Climate movement, has been nominated for the Nobel peace prize, just before the biggest day yet of global action.
 Thunberg began a solo protest in Sweden in August but has since inspired students around the globe. Strikes are expected in 1,659 towns and cities in 105 countries on Friday, involving hundreds of thousands of young people. 
"We have proposed Greta Thunberg because if we do nothing to halt climate change it will be the cause of wars, conflict, 
and
 refugees," said Norwegian Socialist MP Freddy André Øvstegård. "Greta Thunberg has launched a mass movement which I see as a major contribution to peace."
2. Sri Lanka to put its Biodiversity in the Spotlight at Global Trade Summit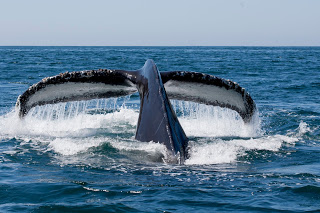 Sri Lanka hopes to use, CITES, a top global biodiversity trade summit it's hosting in May to shine a global spotlight on the island's unique biodiversity. 
The 18th meeting of the Conference of Parties (CoP18) of the Convention on International Trade in Endangered Species of Wild Fauna and Flora (CITES) is scheduled to be held from May 23 to June 3 in Colombo, Sri Lanka's commercial capital. 
The Conference of Parties meeting will bring in nearly 4,000 delegates from 183 countries to discuss CITES international biodiversity trade policies, propose vital amendments, review action plans, and address implementation concerns, said John Amaratunge, the minister of tourism and wildlife conservation. 
3. Historic Undersea Exploration Broadcast Conducted from the Indian Ocean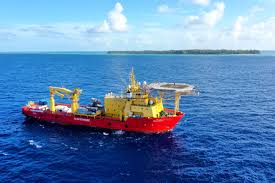 A British-led scientific mission to document changes taking place beneath the Indian Ocean has broadcast its first live, television-quality video transmission from a two-person submersible. Monsoon storms and fierce underwater currents continued to present a challenge at greater depths as scientific work began in earnest on Tuesday off Seychelles. The Associated Press has successfully broadcast the first multi-camera live signal in full broadcast quality from manned submersibles using optical video transmission techniques, in which the pictures transmit through the waves using the blue region of the electromagnetic spectrum.
4. Sick Marine Mammals Turning Up on California Beaches in Droves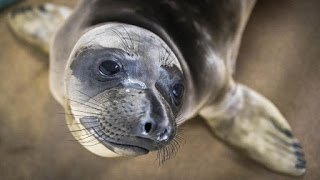 The deep blue waters and crashing waves along the coast of California provide a picturesque backdrop to the state's shores, but the sight has been marred of late. 
As winter rains have poured down, trash has flowed onto area beaches. And amid the detritus has been an even more troubling discovery: scores of sickened or dead marine mammals.
5. How Shark Trackers Uncovered Illegal Fishing in the Indian Ocean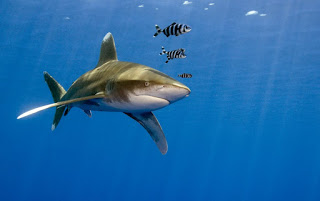 In April of 2015, researchers headed out to the Chagos Archipelago in the Indian Ocean to service acoustic receivers they had dotted around the archipelago, and to download tag data from the 95 grey reef and silvertip sharks they had tagged a year prior. Little did they know that over the course of 10 days during the previous December, 15 of their tagged individuals had been illegally fished. The Chagos Archipelago, otherwise known as British Indian Ocean Territory, boasts one of the largest marine reserves in the world. The BIOT Marine Protected Area was created in 2010 and comprises 210,040 square miles of marine habitat, including an archipelago of seven atolls, at least 70 islands, and some of the world's most pristine coral reefs.
6. Seahorse Trade Continues Despite Export Bans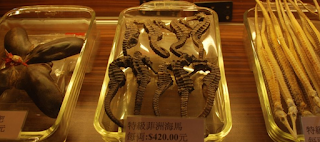 Seahorses continue to be traded in large volumes, despite many source countries imposing bans on exports of the animals, a new study has found. 
While some of these peculiarly shaped fishes with horse-like heads and prehensile tails are sold live to be showcased in aquariums, the majority are traded in their dried forms, mainly to be used in traditional Chinese medicines. Between 2004 and 2011, for instance, dried seahorses made up 98 percent of the reported 3.3 million to 7.6 million individual seahorses that were traded. Around 3 million to 5 million of these seahorses were imported by Hong Kong alone.
7. Ocean Heat Waves Are Threatening Marine Life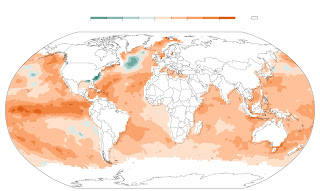 When deadly heat waves hit on land, we hear about them. But the oceans can have heat waves, too. They are now happening far more frequently than they did last century and are harming marine life, according to a new study. The study, published Monday in the journal Nature Climate Change, looked at the impact of marine heat waves on the diversity of life in the ocean. From coral reefs to kelp forests to seagrass beds, researchers found that these heat waves were destroying the framework of many ocean ecosystems.
Sea Save Foundation is committed to raising awareness of marine conservation. The Week in Review is a team effort produced by the Sea Save staff to provide a weekly summary of the latest in marine research, policy, and news