Endangered Ganges shark, megamouths, shark drones, whale shark "eye-teeth" and more…
12. $1 Million in funding for the largest fully protected conservation area in the U.S.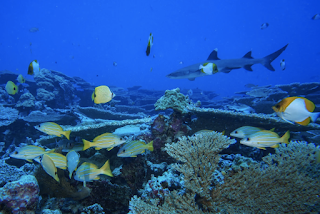 Papahānaumokuākea, a UNESCO World Heritage Sites is the largest contiguous fully protected conservation area under the U.S. flag and the largest marine conservation area in the world — has been awarded more than $1 million in funding for research.
13. 
Improvement in Hawaii's marine management can restore coral reef fisheries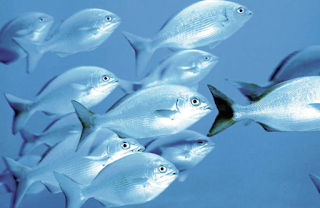 Melting of Arctic ice due to climate change has exposed more sea surface to an atmosphere with higher concentrations of carbon dioxide. Scientists have long suspected this trend would raise CO2 in Arctic Ocean water. Now University of Montana researcher Michael DeGrandpre and his patented sensors have helped an international team determine that, indeed, CO2 levels are rising in water across the Arctic Ocean's Canada Basin. 
14. 
Artificial night sky poses a serious threat to coastal species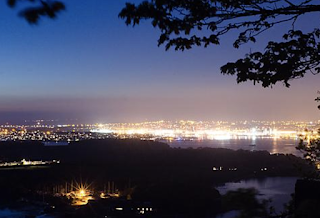 The artificial lighting which lines the world's coastlines could be having a significant impact on species that rely on the moon and stars to find food, new research suggests. Creatures such as the sand hopper, Talitrus saltator orientate their nightly migrations based on the moon's position and brightness of the natural night sky. However, a study by the University of Plymouth and Bangor University shows the presence of artificial light originating from cities several kilometers away (also known as artificial skyglow) disrupts the lunar compass they use when covering long distances. 
15. New England looks to Europe to assess impact of offshore energy developments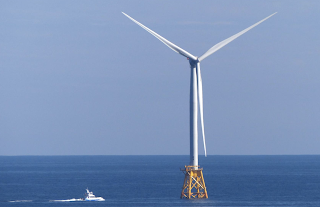 Rhode Island is still the only state in the country with an offshore wind farm, but that will change in the coming years as wind farms are built along the entire Eastern Seaboard, from Virginia all the way up to Maine. Now five years old, the Block Island wind farm, consisting of just five turbines, has been the subject of considerable study as scientists determine what impacts, if any, the construction of the facility and the turbines themselves are having on the ecosystem. Researchers are also looking to the future, when thousands of wind turbines will be coming online. 


Sea Save Foundation is committed to raising awareness of marine conservation. The Ocean Week in Review is a team effort produced by the Sea Save staff to provide a weekly summary of the latest in marine research, policy, and news