Hawaii upholds moratorium on commercial aquarium fishing, Popular fish species disappear from Turkey, Habitats for endangered green sea turtles to be federally protected in Florida, Ocean acidification causing "osteoperosis" on iconic reefs and more…
1. Hawaii upholds moratorium on commercial aquarium fishing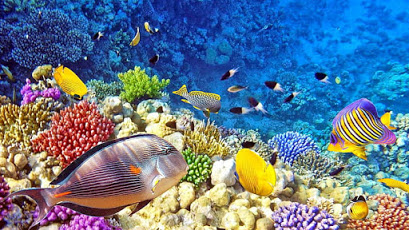 The state council on Thursday upheld a decision by the Board of Land and Natural Resources to 
reject an environmental impact statement for a proposal to reopen the Big Island waters to the million-dollar aquarium fish trade. 
The land and natural resources board voted in May to reject the impact statement submitted by 10 West Hawaii aquarium fish collectors and the National Pet Industry Joint Advisory Council. 
The proposal would have allowed commercial aquarium collectors to take fish using fine-mesh nets, with restrictions including size and bag limits on various fish species and a reduction in the daily bag limit of Achilles tang fish from 10 to five fish.
2. 
Popular fish species disappear from Turkey's Marmara and Black Seas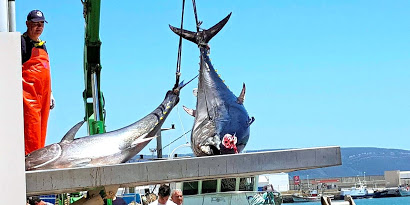 Bluefin tuna, swordfish and Atlantic mackerel are considered commercially extinct or extirpated  on the Turkish side of the Marmara and Black Seas. Researchers with the Sea Around Us initiative at the UBC, Mersea Marine Conservation Consulting, Turkey's Central Fisheries Research Institute and the Institute of Marine Sciences and Management at the University of Istanbul, found that 17 fish species have been extirpated and 17 are commercially extinct in Turkey's Black Sea, while 19 have been extirpated and 22 went commercially extinct in the Sea of Marmara.
3. 
Habitats for endangered green sea turtles will be federally protected in Florida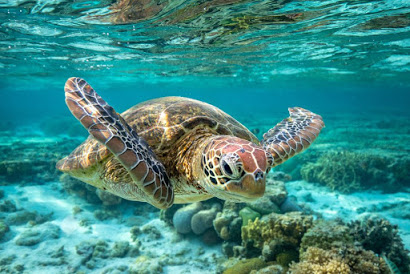 Endangered green sea turtles will have some of their nesting beaches in Florida protected by federal agencies under a new legal agreement with conservation groups. The U.S. Fish and Wildlife Service and National Marine Fisheries Service must designate protected critical habitats for green sea turtles by June 30, 2023, the Center for Biological Diversity said in a statement this week. The agencies will likely consider proposing protections for beaches where green turtles nest in Florida, Georgia, North Carolina and South Carolina, as well as offshore oceanic habitat in the Southeast and on the West Coast, according to the agreement. 
Donald Trump has reaffirmed his well-known hatred of sharks, telling supporters he 
is  

"not a big 

fan" of the oceanic apex predators. 
The subject arose during an event in Pennsylvania on Thursday, when the president switched seamlessly from talking about Iraq to discussing mosquitoes, then sharks. 
"They were saying the other night, the shark. They were saying, 'Sharks, we have to protect them.' I said, 'Wait a minute, wait.' They actually want to remove all the seals in order to save the shark. I said, 'Wait, don't you have it the other way around?' 
"It's true," he added. "I'm not a big fan of sharks either. I don't know, how many votes am I going to lose?"
5. 

Mauritius: Anger and questions as 17 dead dolphins wash ashore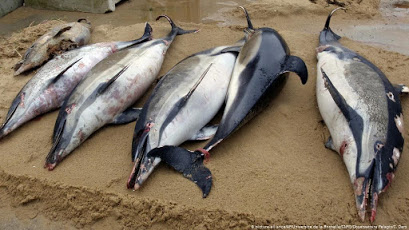 At least 17 dead dolphins have been found on the coast of Mauritius, prompting debates about whether a recent oil spill was to blame. Environmental campaigners say the deaths were either caused by the oil spill from a Japanese-owned ship or by authorities sinking part of the vessel. But the fisheries minister said "at first glance" the deaths appeared to be unconnected to the spill. He said at least two of the dolphins had shark bites. The carcasses are currently undergoing a post-mortem. It is rare for so many dead dolphins to be found at the same time.
6. 

Grey reef sharks hunt with the same school or group for years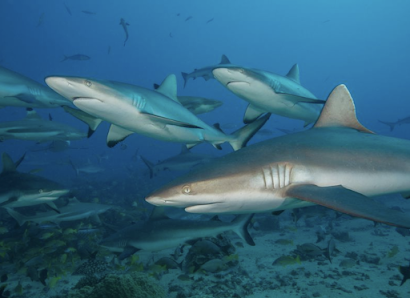 A new study of 41 grey reef sharks shows that they spend their days together on coral reefs, and then swim out to the open ocean at night to hunt, Christopher 
Intagliata and Apoorva Mittal report for NPR. 
The study, published on August 12 in the Proceedings of the Royal Society B, gives new insight into shark social dynamics. Far from the isolated predators of popular imagination, tracking tags and sharks-eye view footage recorded by cameras strapped to the sharks' fins shows that sharks tend to spend their time with the same group of peers every day. 
7. In Australia, no 

climate change plan in the updated Reef 2050 Agenda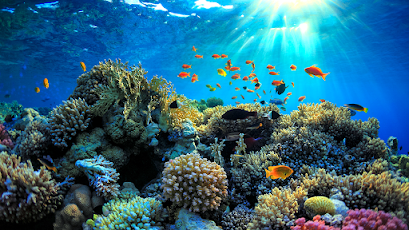 The Australian Marine Conservation Society (AMCS) says the updated Reef 2050 Plan released today contains no new action to tackle the threat of climate change, despite accepting that global warming is the biggest threat to our Great Barrier Reef. The updated plan acknowledges there is 'a critical window of opportunity to take the actions needed to sustain the Reef', but the plan relies on other countries to do the heavy lifting to limit global warming to 1.5°C above pre-industrial levels.
8. 

Overfishing in Congo threatens endangered sharks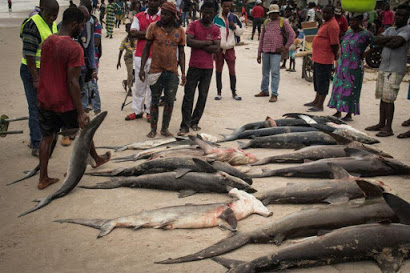 Each day, fishmongers in Congo Republic pile up hundreds of dead sharks on the shore and begin lopping off fins and bartering over hammerheads and other endangered species. The bustling seaside business could be jeopardizing the marine environment in the Gulf of Guinea, wildlife trade group TRAFFIC warned this week. Artisanal fishermen are harvesting 400-1,000 sharks and rays per day, according to surveys it conducted last year. The fishermen say they don't have a choice. A rise in industrial fishing by dozens of mainly Chinese trawlers in Congolese waters is eroding their livelihoods. "Since the Chinese trawlers arrived, it's complicated things," said Alain Pangou, a 54-year-old fisherman. "It's difficult to live."
9. 

Six confirmed white shark sightings in Maine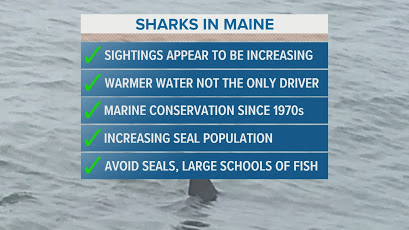 Shark sightings in the Gulf of Maine are always alarming, but in the last three weeks, since Maine's first deadly attack in history, sightings have had some beach-goers on edge. There have been six confirmed white shark sightings off our coast since late July. There's a great way to keep track of them in real-time, through the Atlantic White Shark Conservancy's "Sharktivity" app or website. The app sightings are reported by researchers, safety officials, and users that upload photos for confirmation. 
10. 

ACB shares ASEAN's 'ripples and waves' in marine conservation efforts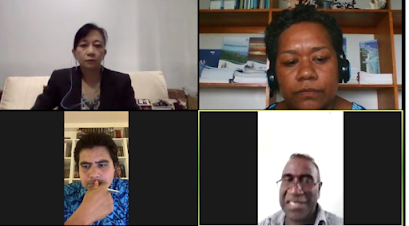 While more work and attention are needed for the world's marine ecosystems, the Association of Southeast Asian Nations (ASEAN) member states have made considerable progress in integrating marine issues in the Region's biodiversity conservation plans and initiatives, the head of the ASEAN Centre for Biodiversity (ACB) said. ACB Executive Director Theresa Mundita Lim spoke about the effectiveness of marine conservation under the Convention on Biological Diversity (CBD) at a recent webinar organized by the International Union for Conservation of Nature's World Commission on Environmental Law (WCEL) via Zoom. "The ASEAN Member States, especially those that have coastal areas, have incorporated marine conservation efforts into their national biodiversity strategies and action plans," she said.
11. 

Ocean conservation bill clears committee hurdle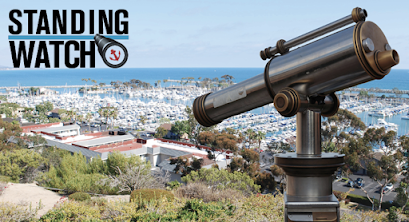 A proposal to implement protections for at least 30 percent of California waters and 30 percent of the ocean off the state's coast was approved by a committee in the State Senate, Aug. 12 – despite vocal oppositions by dozens of recreational boating and fishing interests. Members of the State Senate's Committee on Natural Resources and Water approved Assembly Bill 3030 (AB 3030) by a 6-2 vote, allowing the proposal to move forward.
1

2. 
Sculptor uses creativity to raise awareness and protect marine life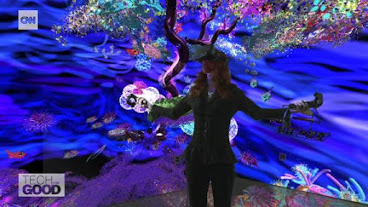 Based in the coastal town of Santa Cruz, California, artist Colleen Flanigan uses Google Tilt Brush to design virtual habitats. She showcases endangered fauna and engaging her audience in marine conservation.
13. 

Mauritians launch rescue to save wildlife from oil spill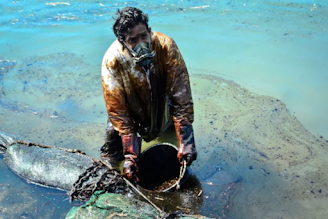 Beau Bassin–Rose Hill, Mauritius—Nearly two weeks after the Japanese-owned,
Panamanian-flagged ship MV Wakashio ran aground off the coast of Mauritius late last month—immediately destroying more than 600 yards of fragile coral reefs—the bulk carrier began leaking oil into the pristine blue lagoons of the Indian Ocean island. The spill threatened to do much greater damage than the ship itself. Within hours of the leak, more than 5,000 local volunteers and dozens of career conservationists jumped into action to save their remote nation's vibrant, unique wildlife by controlling the oil and moving some species out of harm's way.
14. Ocean acidification causing coral 'osteoporosis' on iconic reefs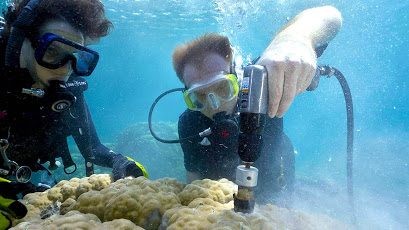 Scientists have long suspected that ocean acidification is affecting corals' ability to build their skeletons, but it has been challenging to isolate its effect from that of simultaneous warming ocean temperatures, which also influence coral growth. New research from the Woods Hole Oceanographic Institution (WHOI) reveals the distinct impact that ocean acidification is having on coral growth on some of the world's iconic reefs.
15. 

Offshore refueling deepens fears for South Africa's penguin haven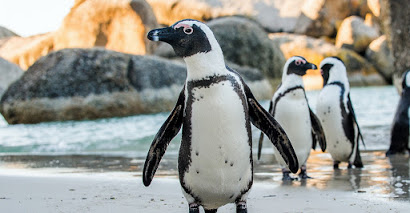 Generators hum loudly in the background as a tour boat bobs past a towering vessel filled with ship fuel, anchored in Algoa Bay, a stone's throw away from the world's largest breeding colony of African penguins. Mid-way along the Europe-Asia sea route, the bay's deep-water port was an obvious choice for South Africa's first offshore bunkering operation. Since 2016, mostly cargo ships have pulled in for ship-to-ship (STS) refueling, allowing them to carry more freight, bypass port fees, and save time.
16. 

Court ruling gives lobster industry a reprieve — and a deadline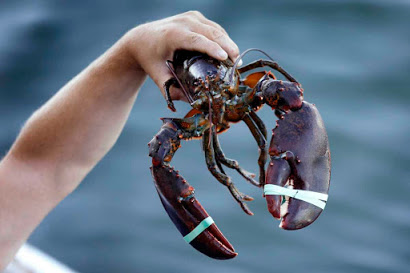 A federal judge has ordered fishery managers to reanalyze the impact of the American lobster industry on endangered North Atlantic right whales, and issue a new rule for protecting the whales by May 31, 2021. The judge did not, however, ban lobster fishing with vertical buoy lines in a right whale feeding area, as environmental advocates requested.
17.

Trump: "I should win the state of Maine"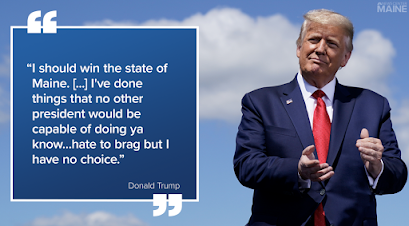 Monday morning on Fox & Friends, President Donald Trump said he thinks he should win Maine in the upcoming General Election. "I should win the state of Maine," Trump said. Trump's hopes for the outcome of Maine, which is largely considered a swing state, came up as Trump and the hosts discussed the oil and gas leasing program within Alaska's Arctic National Wildlife Refuge that was approved Monday by the Department of the Interior. 
18. 
The United Nations Environment Programme and The Ocean Agency join forces with Adobe on new campaign for ocean protection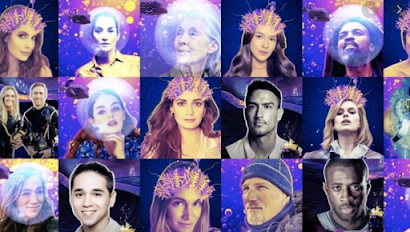 The United Nations Environment Programme (UNEP) and The Ocean Agency, in collaboration with creativity partner Adobe, today launched Ocean League, a new campaign that showcases the power of creativity in driving positive change for ocean protection and climate action. The ocean is facing a perfect storm of pollution, overfishing, and climate change, and these threats have pushed ecosystems such as coral reefs to the tipping point of collapse. 
 ———————————————–

Sea Save Foundation is committed to raising awareness of marine conservation. The Ocean Week in Review is a team effort produced by the Sea Save staff to provide a weekly summary of the latest in marine research, policy, and news