Frozen sharks found onboard Chinese ship in protected waters, Deepwater Horizon spill oil found in fish, COVID-19: Plastic use up, recycling suspended, and more…
1. Frozen sharks found onboard Chinese ship in Tahitian sanctuary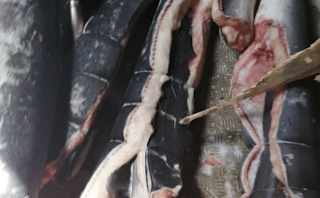 French Polynesia is the world's largest shark sanctuary. It is forbidden to possess or transport protected species. Last month, the Chinese ship Shen Gang Shun ran aground on the reef of Arutua atoll and as salvage operations began, the mayor of Arutua and other fishermen discovered in its hold a number of frozen sharks stitched up with cut-off fins inside them. The vice-president Teva Rohfritsch issued a statement a day after the discovery was reported in the local media, saying there had been no poaching in French Polynesian waters.
2. Scientists find oil from Deepwater Horizon in fish livers and on the ocean floor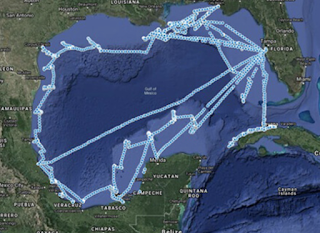 Since the 2010 BP oil spill, marine scientists have sampled more than 2,500 individual fish representing 91 species from 359 locations across the Gulf of Mexico and found evidence of oil exposure in all of them, including some of the most popular types of seafood. The highest levels were detected in yellowfin tuna, golden tilefish and red drum. The study, just published in "Nature Scientific Reports," represents the first comprehensive, Gulf-wide survey of oil pollution launched in response to the Deepwater Horizon spill. 
3. Plastic use in pandemic contributing to global waste problem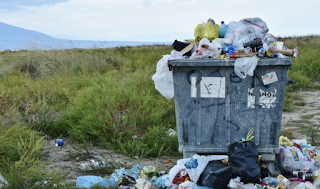 The global demand for certain plastics has grown during the coronavirus pandemic while recycling efforts have suffered setbacks, according to an environmental expert at Rice University's Baker Institute for Public Policy. 
Personal protective equipment, takeout food packaging and single-use water bottles have all seen a rise in demand as people combat the spread of COVID-19. Meanwhile, municipalities, airlines and other businesses concerned about exposing workers to the virus have suspended their collection and recycling programs.
4. Immune system alteration identified as a key process in seahorse male pregnancy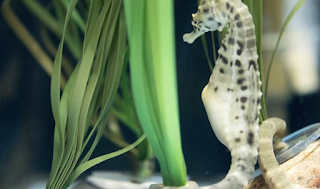 A fundamental problem for pregnancy to evolve is an inadvertent rejection of the embryo when being recognized as foreign tissue by the vertebrate's adaptive immune system. We show that the unique evolution of male pregnancy in pipefishes and seahorses coincided with a genomic modification of one arm of the adaptive immune system. Our findings indicate a trade-off between immunological tolerance and embryo rejection to accompanying the emergence of male pregnancy.
5. COVID-19 forces Sea Shepherd to suspend patrols to protect last vaquitas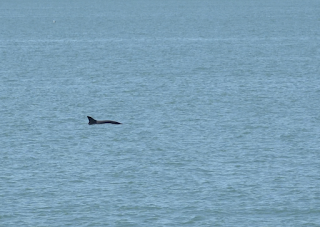 Marine conservation group Sea Shepherd has made the difficult decision to suspend its campaign to protect the critically endangered vaquita porpoise in Mexico's Upper Gulf of California. "We haven't had much choice because we're dependent upon getting fuel from the Mexican government to do the patrols, and we weren't able to get the fuel," Captain Paul Watson, founder of Sea Shepherd, told Mongabay. "We have to send the vessels back to Mazatlán, and once we get there, of course, then we're not allowed to leave because of the [COVID-19] quarantine."
6. Offshore oil and gas platforms release more methane than previously estimated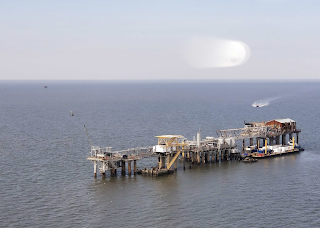 Offshore energy-producing platforms in U.S. waters of the Gulf of Mexico are emitting twice as much methane, a greenhouse gas, than previously thought, according to a new study from the University of Michigan. 
Researchers conducted a first-of-its-kind pilot-study sampling air over offshore oil and gas platforms in the Gulf of Mexico. Their findings suggest the federal government's calculations are too low. 
U-M's research found that, for the full U.S. Gulf of Mexico, oil and gas facilities emit approximately one-half a teragram of methane each year.
7.
 New isotopic coral fingerprinting reveal new scientific information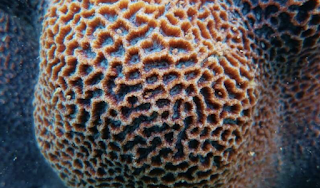 Researchers at the School of Biological Sciences and the Swire Institute of Marine Science, The University of Hong Kong have developed a new method for determining what corals eat, and demonstrated that reliance on certain nutritional sources underpins their bleaching susceptibility in warming oceans. The research, published in the prestigious journal Science Advances, solves a conundrum scientists have struggled with for decades: determining the diet of a coral involves measuring how much prey it captures with stinging tentacles as well as how much food is provided by the photosynthetic algae inside their cells. To overcome this challenge, the team, led by Dr. Inga Conti-Jerpe, compared the stable isotope "fingerprint" of hundreds of corals collected in Hong Kong to that of their associated algae. The results showed that some corals have isotopic fingerprints that match that of their algae, indicating the two partners share nutrients. Other corals have fingerprints distinct from their algae due to a diet based on the capture and consumption of prey particles in the water.
8.  A 2,400-pound Great White Shark tagged in South Carolina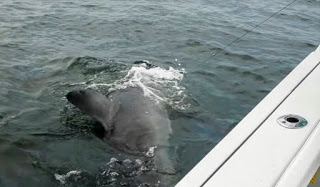 Chip Michalove is known as the "Shark Whisperer" in South Carolina fishing circles. Michalove, who used to fish for sharks for sport, has become one of their protectors and now works with shark advocacy groups, like the Atlantic White Shark Conservancy, to catch and tag great whites for study. "Most of the best fishermen out there aren't killing (sharks) anymore, they're working with scientists," Michalove said. "And if they do (kill sharks), they don't get respect. You can't respect someone who has no respect for the ocean and how it works." 
9. Study finds global warming to cause 'catastrophic' species loss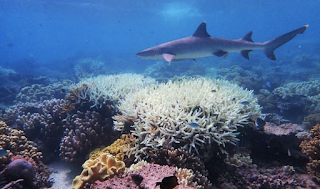 Instead of looking at global trends, researchers in Britain, the United States and South Africa looked at more than 150 years of climate data and cross-referenced that with the spread of more than 30,000 species of birds, mammals, reptiles and fish.

10. Seal the deal: amorous mammals forced to contend with cruise ships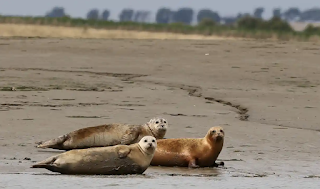 Cruise ships are drowning out the roars of seals that are important for bagging a mate, researchers have found in the latest study to reveal the consequences of human activity on wildlife. 
Ships are known to produce low-frequency sounds which can overlap with calls made by marine creatures. But now researchers studying harbor seals say such noise could be taking its toll. 
"As it gets noisier, it becomes harder for harbor seals to be heard," said Dr. Michelle Fournet.
11. New Jersey confers strict water protections on 600 miles of waterways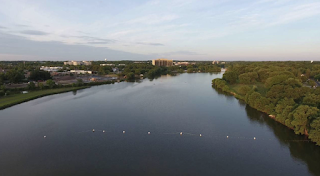 New Jersey has stepped up protections on 600 miles of rivers and streams throughout the state. The New Jersey Department of Environmental Protection (DEP) announced this week that it is bestowing so-called "Category One" stream protections on some key waterways, including enhanced pollution controls on a two-mile stretch of the Cooper River in Camden — the first urban waterway in the state to be protected.
12. The connection between climate, ocean upwelling, and marine ecosystems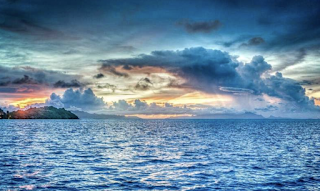 Upwelling is a process in which deep, cold water rises toward the surface. Typically, water that rises to the surface as a result of upwelling is colder and rich in nutrients. This is the reason why coastal upwelling ecosystems are some of the most productive ecosystems in the world and support many of the world's most important fisheries.
13. Scientists use underwater microphones to study calving Arctic glacier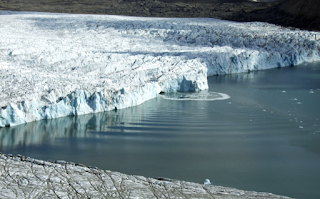 Researchers at Scripps Institution of Oceanography at the University of California San Diego are eavesdropping on an Arctic glacier in the name of science. In a new study, Scripps polar scientists Oskar Glowacki and Grant Deane describe a new method to measure glacier mass loss from iceberg calving by analyzing underwater acoustic recordings of icebergs as they fall into the ocean and make a splash.
Sea Save Foundation is committed to raising awareness of marine conservation. The Ocean Week in Review is a team effort produced by the Sea Save staff to provide a weekly summary of the latest in marine research, policy, and news