Ocean Week in Review – Oct 1, 2021: United Nations General Assembly 2021 – Global Warming and Oceans Priority, United States House Passes New Protections for Whales, Colombia Seizes 3,493 Poached Fins at Airport, and More…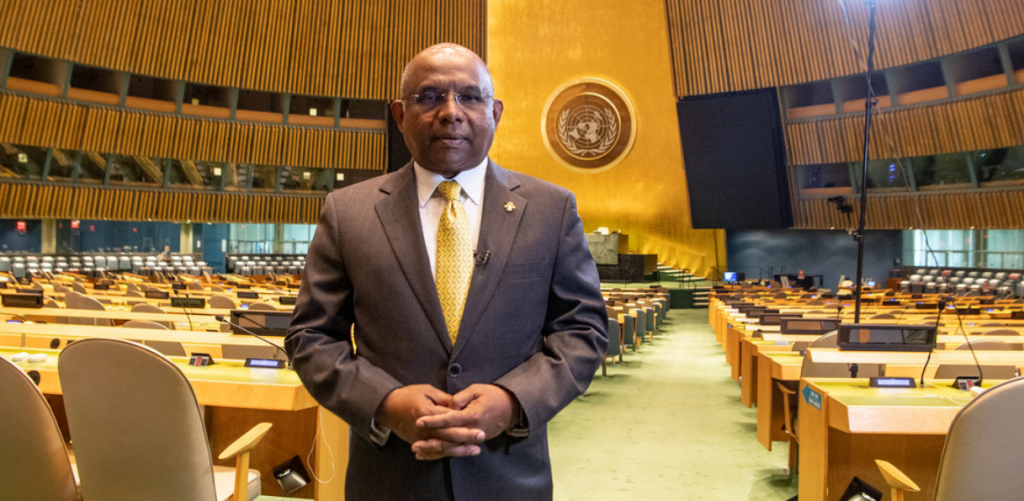 1. United Nations General Assembly 2021 – Global Warming and Oceans Priority – Less Talk More Action
At last week's United Nations General Assembly meeting, calls for ocean protections and climate action were resounding. From tiny island countries to some of the major economies, leaders from every corner of the world drew attention to ocean action as part of the larger climate change discussions.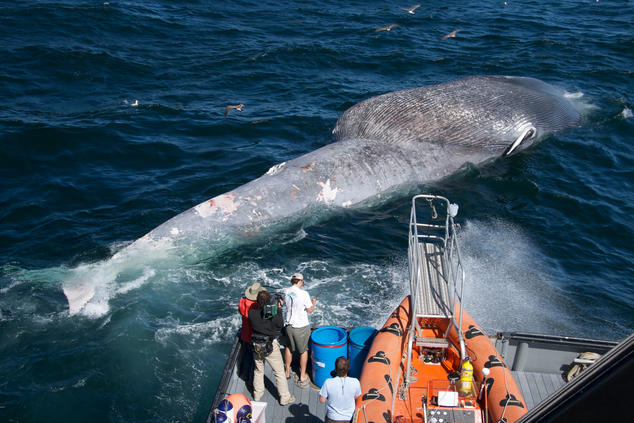 2. United States House Passes Important New Protections for Whales
The United States House of Representatives has voted in support of new protections for whales and marine mammals, including measures to reduce vessel collisions with large whales and new programs aimed at reducing chronic underwater noise from vessels. If enacted, they would amount to the most substantial new legislative measures for marine mammals in years. The measures came via an amendment to the National Defense Authorization Act for FY22 (NDAA). The amendment would reduce the risk of vessel strikes of vulnerable whales; assist ports to establish programs that minimize vessel impacts; promote research, development, and deployment of innovative ship technologies to reduce vessel noise; share taxpayer-supported ship-quieting technologies; increase detection of whales in real time to mitigate harmful interactions; and invest in measuring and tracking underwater noise pollution. The Senate version of the NDAA has just been filed and will soon be considered soon.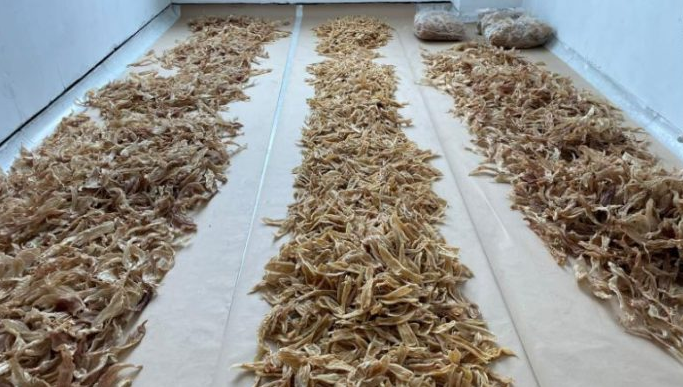 3. Colombia Seizes 3,493 Poached Fins at Airport
Colombian authorities have confiscated a shipment of 3,493 shark fins that were to be illegally trafficked to Hong Kong from Bogota's airport. Environmental authorities in the capital said the quantity of fins meant between 900 and 1,000 sharks between 1 and 5 meters (3 to 16 feet) in length would have to have been killed. The shipment — packed in 10 packages and the product of illegal fishing — came from the municipality of Roldanillo, in Colombia's southwest, Bogota's environment secretary said. "The shipping company was [the one] who initially alerted environmental authorities and police," Secretary Carolina Urrutia said. "The police are taking samples to know exactly what species they are, but we know that there are more than three species of shark that exist in Colombian waters." In some countries, shark fins are sold as having health benefits.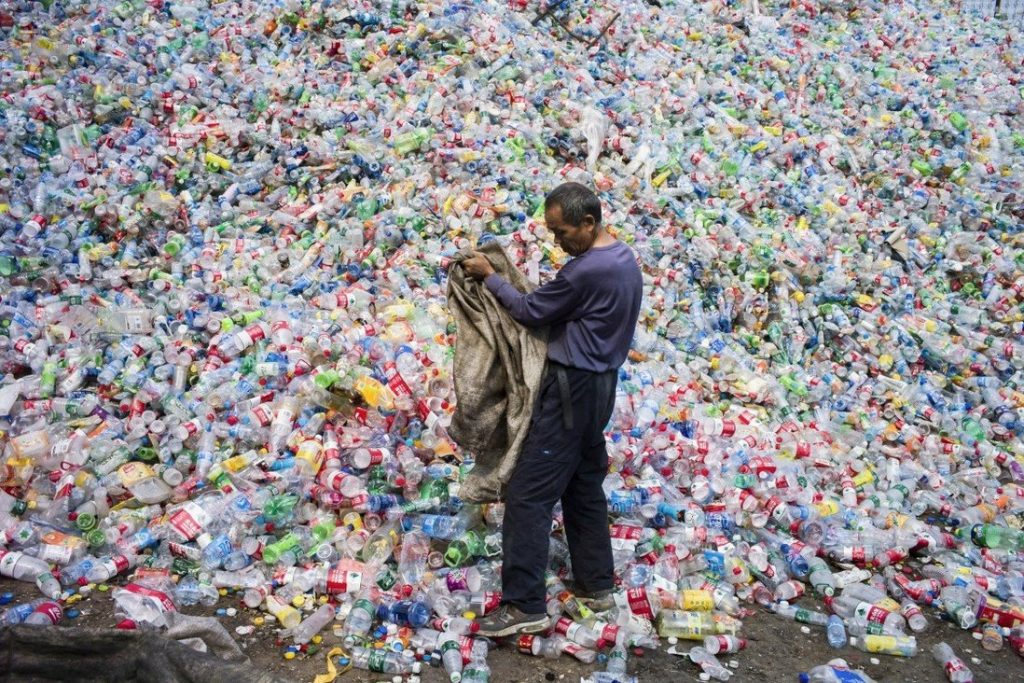 4. China Ramps Up Efforts to Tackle Plastic Pollution With Five-year Action Plan
China will ramp up its efforts to phase out single-use plastics, boost recycling and promote alternatives to plastic in the next five years in a bid to curb pollution and meet the country's carbon neutrality targets, according to the recently published five-year action plan for reducing plastic pollution. The plan provides detailed measures and specific targets for cutting the production and use of plastics, promoting alternatives, developing a recycling system, and reducing landfill plastic waste while boosting incineration capabilities. The plan stipulates that by 2025, sectors including retail, e-commerce and express parcel delivery should cut out the "unreasonable" use of disposable plastics. ​​It also aims to clear plastic waste from key lakes and rivers, tourist attractions and rural areas. As well as being the world's largest emitter of carbon dioxide, China is also the biggest generator of plastic waste.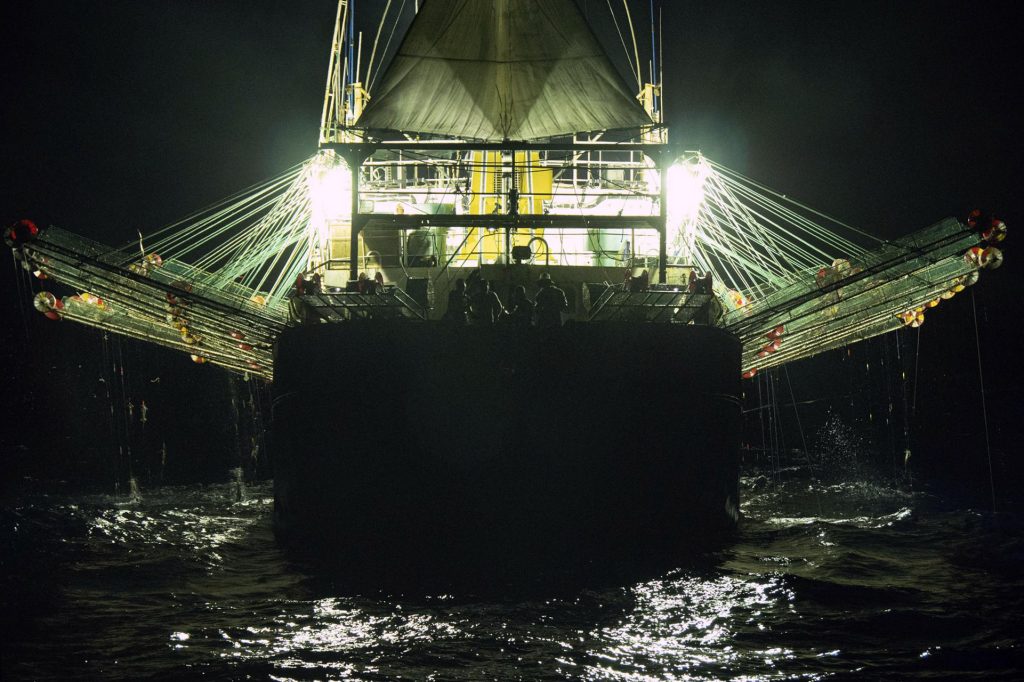 5. Chinese Fishing Fleet Near Galapagos Islands Sparks International Outrage
The Associated Press accompanied conservation vessel the Ocean Warrior this summer to observe the Chinese distant water fishing fleet off South America. The international outcry from hundreds of Chinese vessels fishing for squid near the Galapagos Islands, home to some of the world's most endangered species, prompted the patrol. Beijing says it has zero tolerance for illegal fishing. But the sheer size of the Chinese fleet and its arrival to the Americas has stirred fears that it could exhaust marine stocks. There's also concern that without effective controls, illegal fishing will soar. Meanwhile, activists are seeking restrictions on fishing as part of negotiations on a High Seas Treaty, which could increase international cooperation on lawless waters. Of the 30 vessels the AP observed, 24 had a history of labor abuse accusations, past convictions for illegal fishing or showed signs of possibly violating maritime law.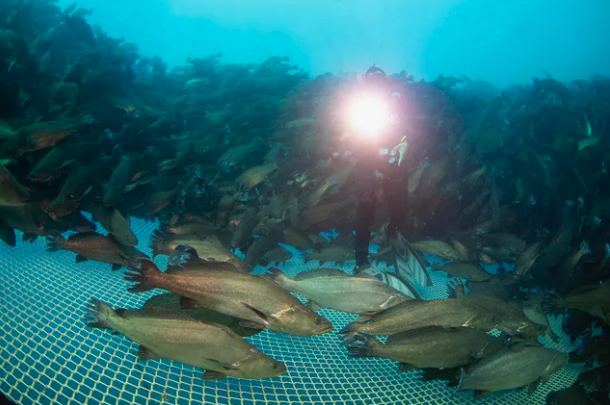 6. Farm Raised Mexican Totoaba Cannot Export – Awaits CITES Decision
The once-scarce Totoaba are now cultivated by several companies in Mexico, both as a means of restoring decimated wild stocks and as a way of forging a new aquaculture industry. A number of public and private efforts to farm the fish off the Baja California peninsula have helped to spearhead a young but sophisticated sector, which is ready to scale up. However, the current ban on exports means that the sector is limited to domestic sales, stifling the growth plans of the key players. The Mexican industry is waiting intently for a review of the status of the species by the Convention on International Trade in Endangered Species (CITES), slated for early 2022. Many of the farmers hope that the export ban will be lifted; if not, the future of the sector hangs in the balance.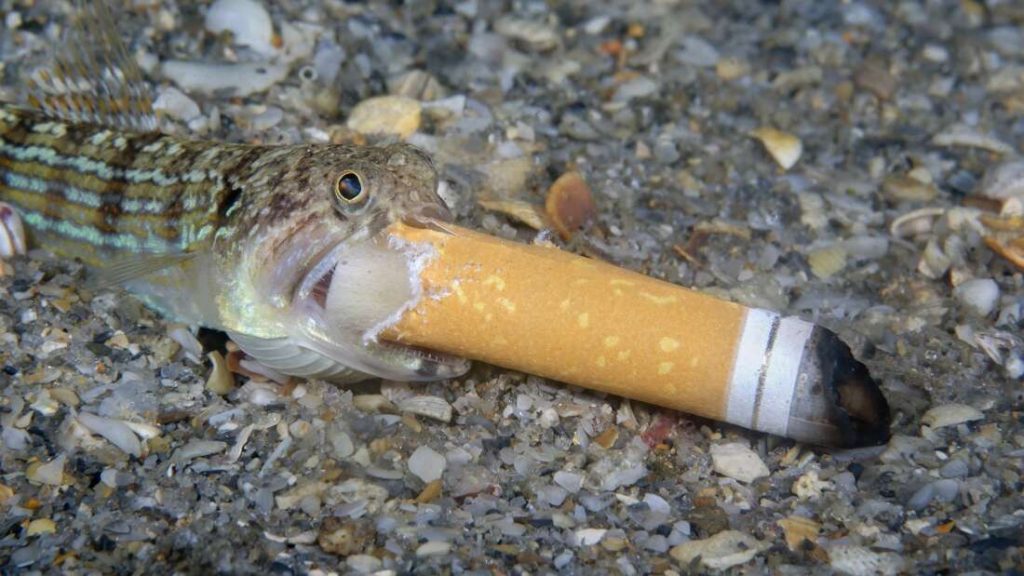 7. Sobering "Smoking Fish" Photo Wins Conservation Ocean Photography Award
Photographer Steven Kovacs presented a photo of a fish gumming a discarded cigarette at this year's Ocean Photography Awards, a reminder of how even small decisions we make can lead to the death of ocean wildlife. The subject of the photo is Trachinocephalus myops, or the blunt-nose lizardfish, found in the Atlantic Ocean. They spend most of their time on the seabed, where they sit in wait for fish and crustaceans. They'll jump on just about anything that passes by. Kovac's shot was far from alone in capturing wildlife interacting with our garbage. Other shots showed an eel found dead wrapped in fishing gear, an olive ridley turtle stuck to a buoy, a nautilus hitching a ride on the back of some plastic wrap and, perhaps the most culturally relevant of all, a seahorse clutching a face mask.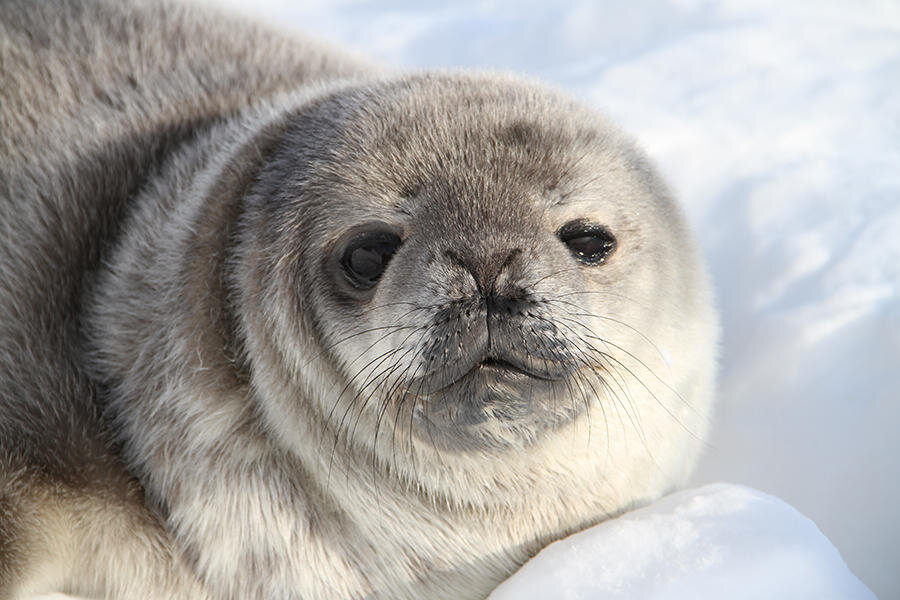 8. First-Ever Count of Weddell Seals Shows Smaller Population Than Expected
Researchers have completed the first population estimation of the Weddell seal in Antarctica, and the number is significantly lower than previously thought. Recording seal population trends helps scientists better understand the impacts of climate change and commercial fishing. Researchers and 330,000 citizen scientists completed the count with hundreds of high-resolution satellite images. This is the first direct population estimate ever made for the global distribution of various wildlife species on Earth. According to their research, Antarctica is home to approximately 202,000 sub-adult and adult female Weddell seals. When the satellite imagery was taken in November, the male seals are not shown because they are mainly in the water. Earlier estimates of female seals were about 800,000. Scientists want to know more about how climate change and fishing in the Antarctic affect population and the entire ecosystem by counting seals on images.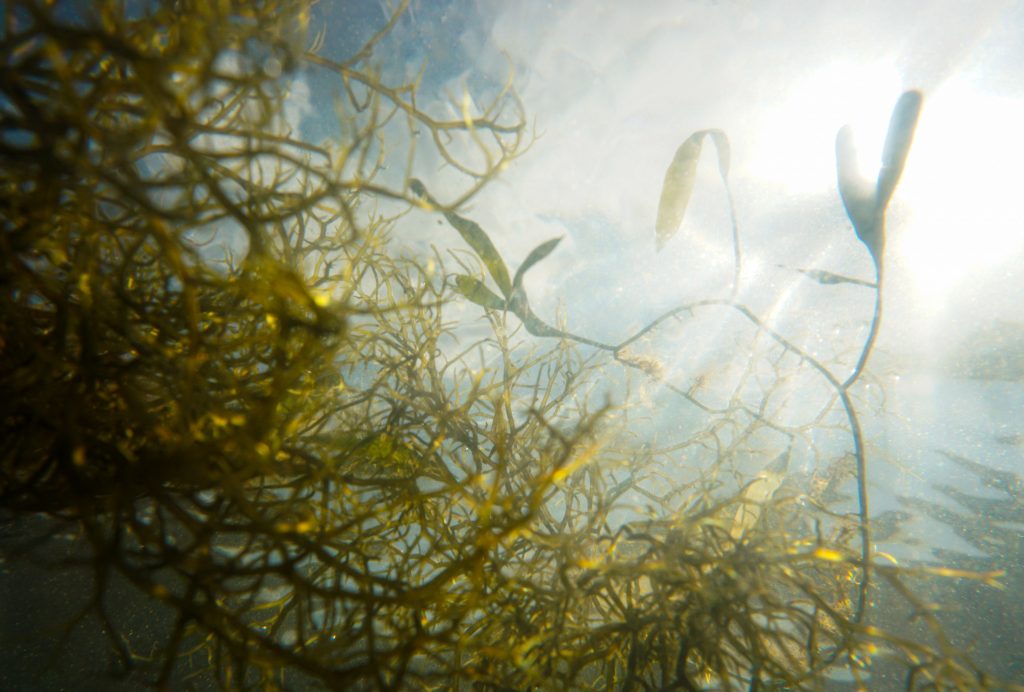 9. Climate Change to Foster Algae Blooms, Disrupt Ocean Food Chain
A recent study found that global warming that already extends the warm hemisphere is likely to foster algae blooms and change algae communities that are vital for maintaining global ocean health. According to the study, this is happening because of shifting biodiversity 'breakpoint' boundaries. These breakpoints describe areas where the upper ocean temperature is approximately 15 degrees on an annual average, separating cold and warm waters. Instead of a gradual microbial diversity change due to warming oceans, we will see more algae blooms and abrupt changes at the breakpoints, the study suggests. Accountable for at least 20% of annual global carbon fixation, temperature changes could significantly impact the algae that marine systems, fisheries and ocean biodiversity depend on. The researchers wanted to better-understand how the climate crisis is impacting algae worldwide from the Arctic to the Antarctic. The study was conducted over 10 years.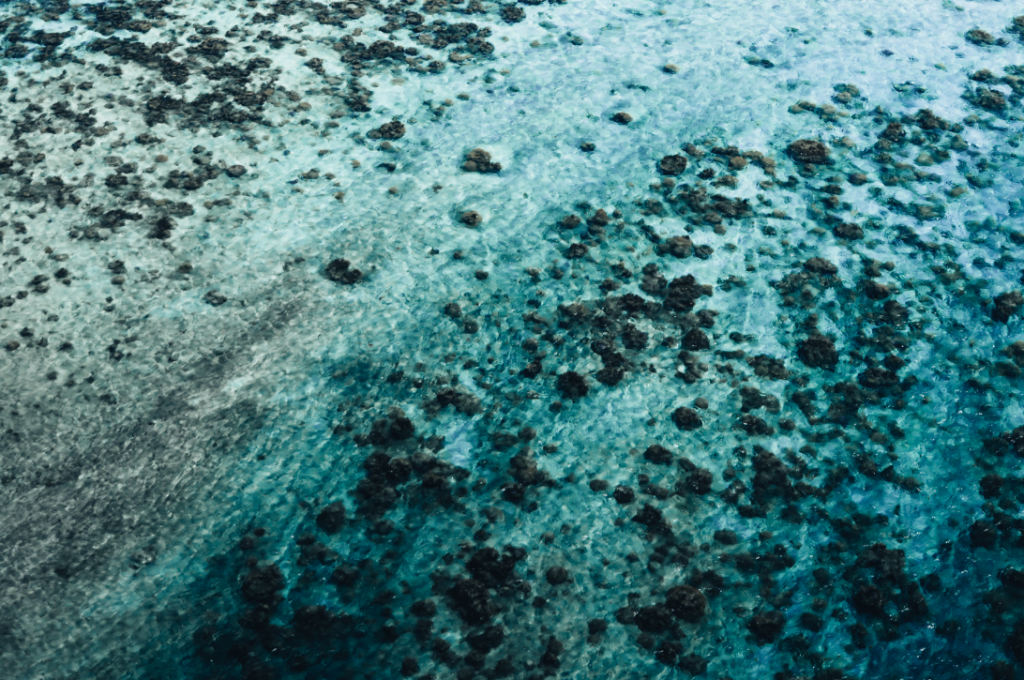 10. Coral Gardeners Are Saving Reefs in French Polynesia
In 2017, an intrepid group of young surfers, freedivers, and fishermen in French Polynesia noticed the coral was dying. So they formed the Coral Gardeners, an organization that has become a global collective of scientists, engineers, creators, and advocates "determined to save the reef by revolutionizing ocean conservation and generating collaborative action around the world." The team collects fragments of coral and places them on a nursery table that sits underwater. The fragments are allowed to grow for a few weeks before they are safely cemented onto damaged reefs in the Marine Protected Areas around Mo'orea. To date, the organization has planted more than 15,000 corals. A new initiative will use a network of cameras and sensors, to gather data on fish population, biodiversity, water temperature, and coral growth. The data will help the gardeners better understand and improve the impact of restoration efforts.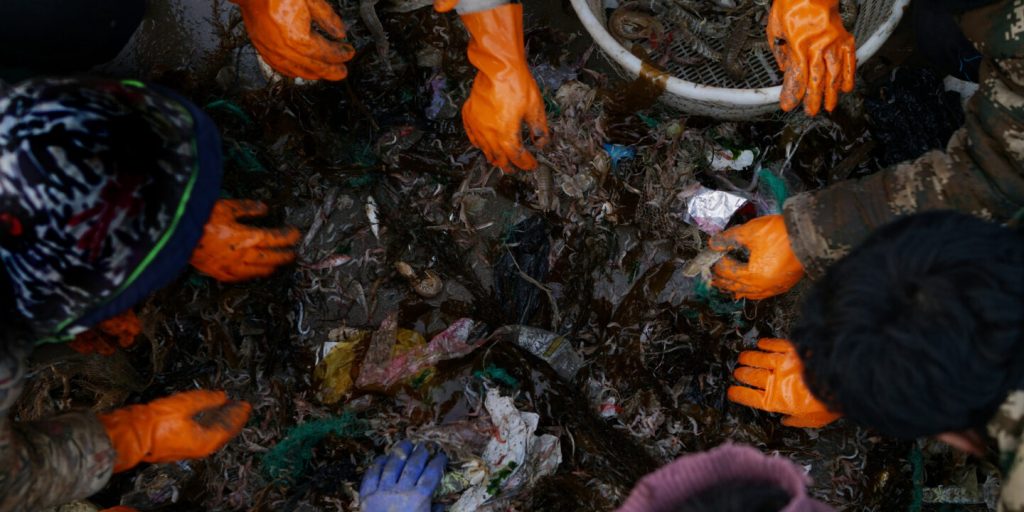 11. China Announces New Plan to Recover Ocean Garbage
At a recent press conference of China's Ministry of Ecology and Environment (MEE), the ministry announced it will include ocean litter in action plans for tackling pollution. Dealing with the issue will be a key task for the 14th Five Year Plan (2021-2025) for the Marine Environment. Fishers play an important role in managing ocean litter. Groups like the Golden Fisher Women have been responding to government calls for litter to be recovered from the ocean. Early last year, the Zhejiang county of Daishan issued "recyclable" and "other" waste bins to most fishing vessels. But while local governments say they want to provide waste bins on all boats, that is all they are doing; no monitoring ensures crews sort waste properly. As fishing crews are already engaged in exhausting work, sorting waste may be a troublesome extra job they feel they don't have time for.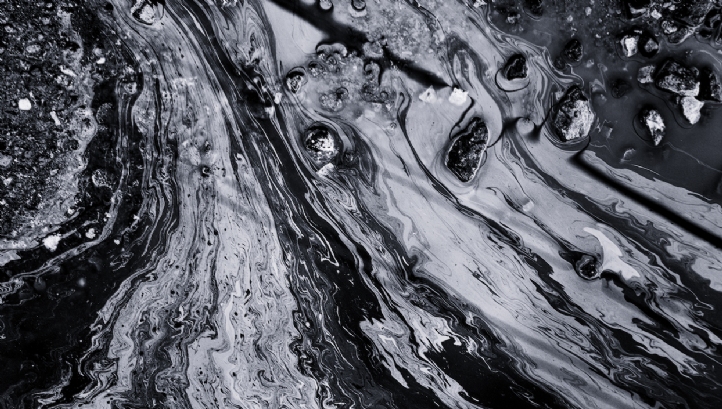 12. Cyprus Shipping Company Caught Illegally Discharging Oily Bilge Water
A Cyprus-based company was sentenced to pay a fine of $2 million after pleading guilty in Virginia to violating the Act to Prevent Pollution from Ships. Diana Wilhelmsen Management Limited (DWM) operates several commercial vessels. Between mid-April 2020 and June 10, 2020, DWM crew members onboard the M/V Protefs, a 40,230-ton, 738-foot ocean-going commercial bulk carrier, knowingly failed to record in the vessel's oil record book the discharge of oily bilge water. ​​The crew used an emergency de-watering system to illegally discharge oily water directly into the Atlantic Ocean from the vessel's bilge holding tank, duct keel, and bilge wells. Raj Parekh, Acting United States Attorney for the Eastern District of Virginia, said, "Those who contaminate our most precious natural resources by illegally dumping hazardous waste into the ocean will be held accountable, especially when they falsify their records to avoid detection."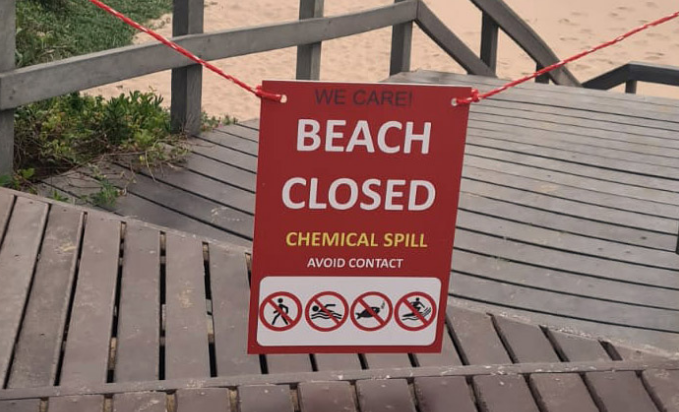 13. Chemical Company Pressures South Africa to Reopen Polluted Beaches
India's UPL agrochemicals group has increased pressure on the eThekwini Municipality in South Africa to reopen beaches near Durban following a massive chemical spill, asserting that "experts have given the all-clear" for beaches to reopen. But the city refused to lift the ban and extended it to cover central beaches due to high levels of human sewage contamination found in the sea off Durban's Golden Mile. Laboratory test results reveal the highest levels of E.coli near Battery Beach. The latest sewage leak also provided an opening for the UPL agrochemicals group to divert attention from its culpability for toxic chemical pollution of the sea. The company's South African subsidiary is facing criminal charges laid by the government and a massive clean-up bill to decontaminate land and rivers near its chemical warehouse at Cornubia, which burnt to the ground after an arson attack on July 12.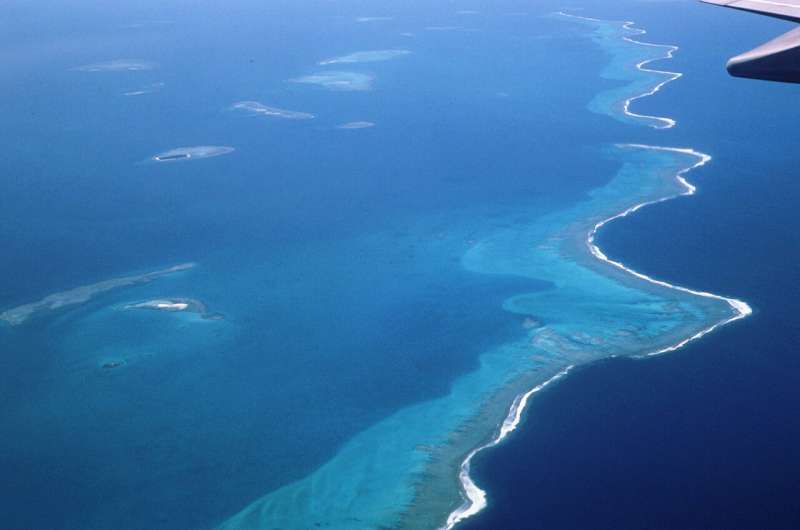 14. First Marine Protected Areas Guide Aims to Improve Ocean Protection
The journal Science has published a Marine Protected Areas (MPA) guide to advance the global community's understanding of ocean protection and achieve global goals to halt marine biodiversity loss. There are a wide variety of MPAs with various goals and regulations. Some MPAs allow fishing, aquaculture and anchoring, while others do not. Some MPAs exist but are not effectively implemented. There is considerable inconsistency at the global level, which complicates efforts to accurately measure how much ocean protection actually exists worldwide. The MPA Guide provides a novel scientific framework to consistently plan, map out, evaluate and monitor the achievement of MPA goals. "This guide comes at a key time, as countries prepare to negotiate the target of protecting at least 30% of the Earth's land and oceans by 2030," said coauthor Joachim Claudet.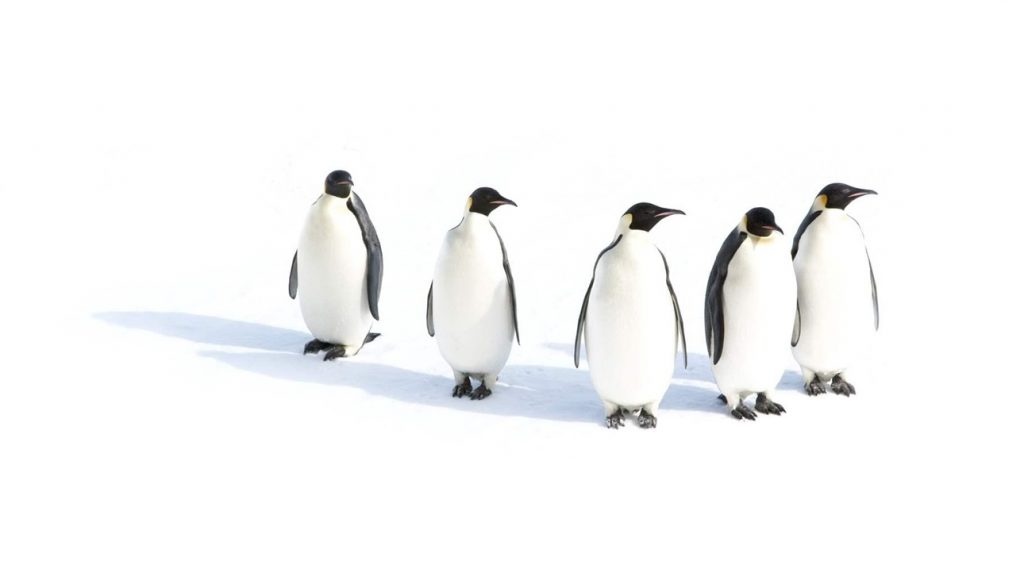 15. Effective Management of World's Largest Marine Protected Area, Ross Sea, Antarctica
As the first large-scale marine protected area (MPA) in areas beyond national jurisdiction, the Ross Sea region MPA sets a precedent for the design and implementation of other high seas MPAs. The MPA covers 2.09 million square kilometers in the Southern Ocean, with almost 80% closed to commercial fishing. It conserves biodiversity and ecosystem dynamics in the region and promotes study and monitoring. The Commission for the Conservation of Antarctic Marine Living Resources (CCAMLR)'s scientific committee developed a Ross Sea region research and monitoring plan to guide research and monitoring within the MPA. Current research and monitoring projects focused on the area are extensive, with the United States alone having 25 active federal research grants and hundreds of studies focused on topics pertinent to the MPA. As CCAMLR moves toward establishing a network of Southern Ocean MPAs, the Ross Sea provides valuable guidance.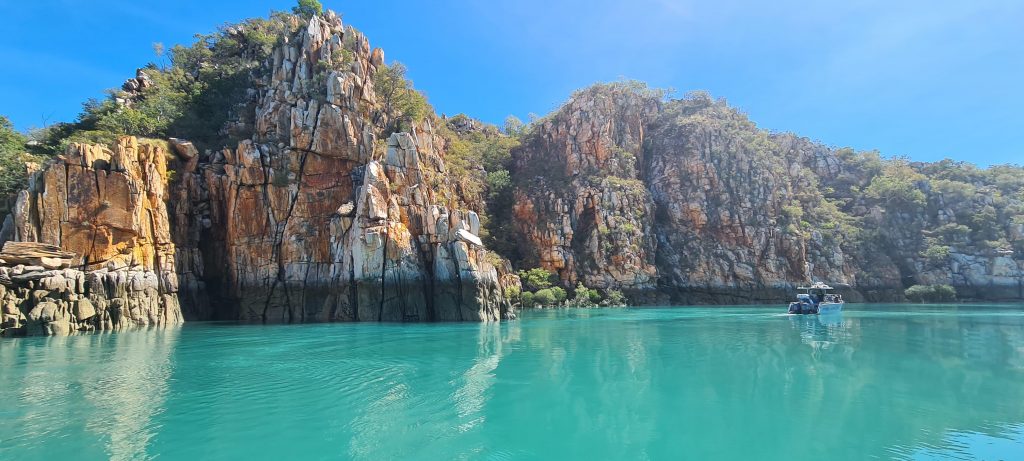 16. Government Calls on Indigenous Peoples' to Co-Design Marine Conservation Plans
In Western Australia, government officials recently met with Traditional Owners on country in the Buccaneer Archipelago to plan for marine conservation reserves in the area. The collaboration between the Department of Biodiversity, Conservation and Attractions, and the Bardi Jawi, Mayala and Dambeemangarddee people marks the first time marine reserves will be co-designed by Traditional Owners and the State. The Department of Primary Industries and Regional Development (DPIRD) is providing Traditional Owners with information on fishing, aquaculture and pearling activities in the area as part of the consultation process. The on country meetings also delved into Aboriginal economic development opportunities that include commercial fishing for the Kimberley Mud Crab and Sea Cucumber, which thrive in the area. DPIRD is currently undertaking research on fishing for other marine species. DPIRD's Aboriginal Economic Development program aims to unlock significant and impactful regional economic opportunities for Aboriginal people.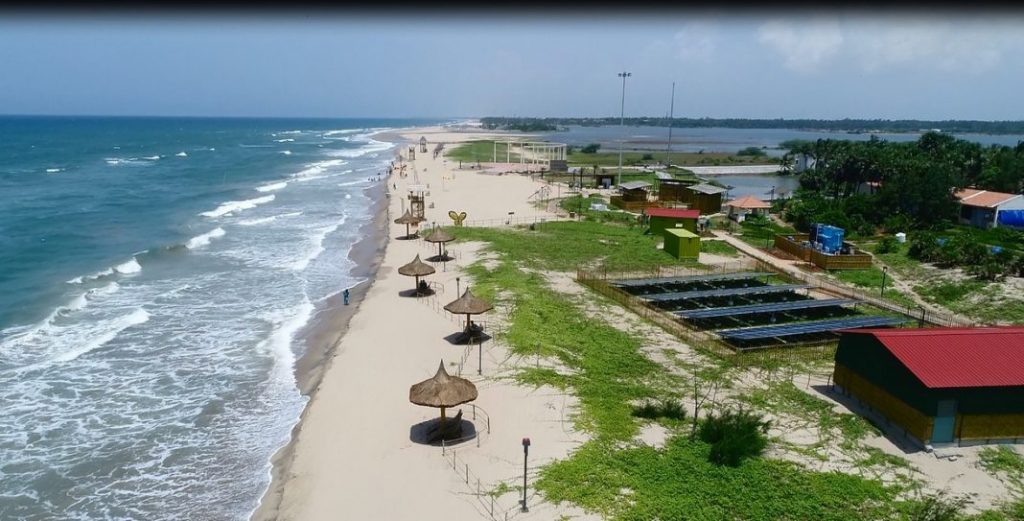 17. India's Commitment Towards Marine Conservation Gets Global Acclaim
India's efforts and commitment to the conservation of pristine marine ecosystems recently received global ratification. Two more Indian beaches have received the coveted International 'Blue Flag Certification,' giving the country a total of 10 'Blue Flag' beaches. The two beaches accorded the certification this year are the Kovalam beach in Tamil Nadu and the Eden beach in Puducherry. The 'Blue Flag' Certification is a globally recognized eco-label accorded by an International Jury comprising members from the International Union for Conservation of Nature and several United Nations programs. The Foundation for Environment Education (FEE) Denmark conducts routine audits for the strict compliance of the 33 criteria on which the certification is accorded, including water quality and environmental management. A waving "Blue Flag" indicates 100% compliance to all these criteria. Meeting these sustainability goals is important for the environment, and also for humans.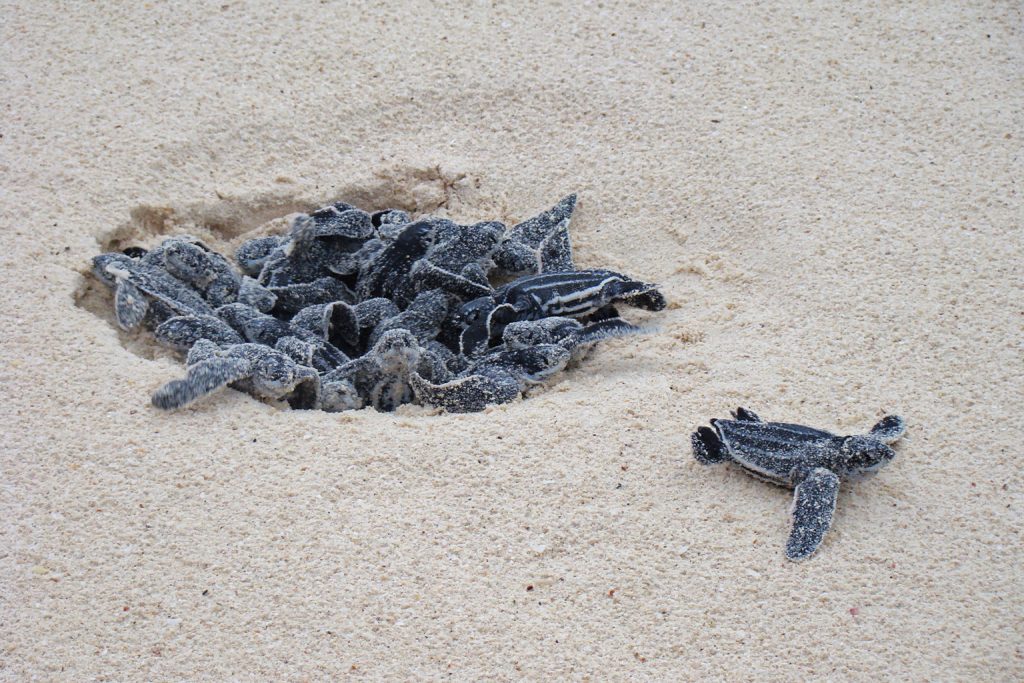 18. Can Sea Turtles Navigate Increasing Human Threats?
Humanity is quickly crossing critical planetary boundaries that threaten sea turtle populations and their ecosystems. Sea turtles have survived millions of years, but marathon migrations put them at increasing risk for the impacts of adverse human activity, including from biodiversity loss, climate change, ocean acidification, land-use change, pollution (especially plastics), and more. The synergistic effects of anthropogenic threats and the return on conservation interventions are largely unknown. But analysts understand that their efforts will need to focus on both nesting beaches and ocean migration routes, while acting on a host of adverse impacts across many of the nine known planetary boundaries. Avoiding extinction will require adaptation by turtles and people, and the evolution of new, innovative conservation practices, including boosting populations to weather growing threats, rethinking how humanity fishes, studying turtle life cycles (especially at sea), safeguarding habitat, and deeply engaging local communities.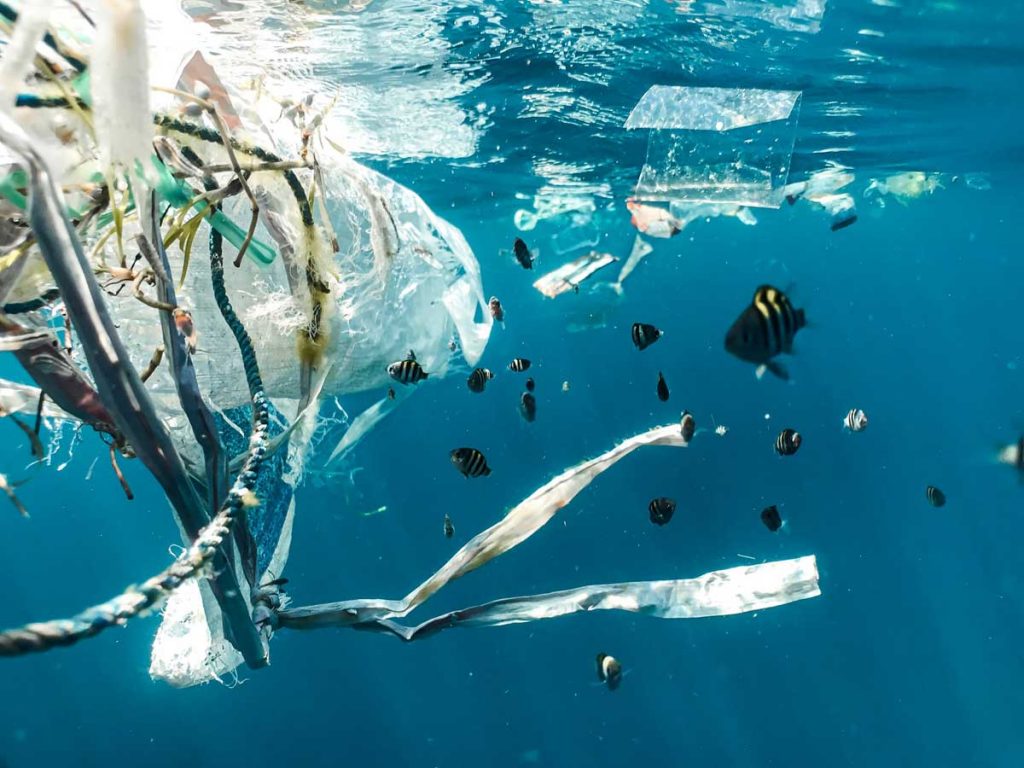 19. Global Plastic Action Partnership Making an Impact in Fighting Plastic Pollution
The Global Plastic Action Partnership (GPAP) released its second annual impact report, which highlights strides made over the last two years in building coalitions, extending global reach, and helping nations make a difference by confronting plastic waste. On the heels of a challenging year dominated by the COVID pandemic, GPAP and its partner governments have met critical milestones, including: Viet Nam pledging to reduce marine plastics by 75% by 2030, and Indonesia's action and investment roadmap is poised to prevent 16 million tonnes of plastic leakage into the ocean. In addition, GPAP has facilitated evidence-based, country-level analysis and action planning to create consistent, best-practice frameworks for measuring plastic waste reduction. As part of this, forum research determined that almost 50% of ocean waste can be prevented by reusing only 10% of plastic products.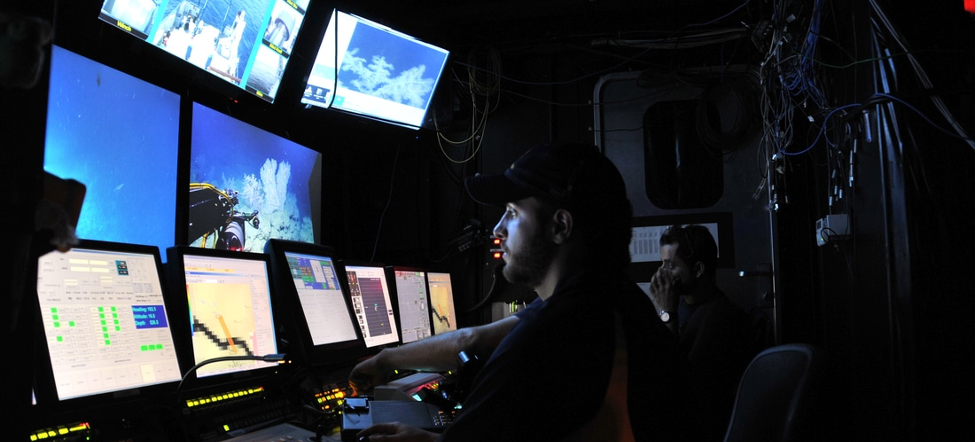 20. How Species Modeling Could Save the High Seas
Far off the South American coast lie the Salas y Gómez and Nazca ridges, stretching nearly 2,000 miles along the seafloor. Habitat modeling offers insight into what animals live in these biodiversity hotspots. The results of a new modelling study highlight that deep-water corals and sponges, top conservation priorities globally, are widespread throughout the region. Importantly, the models help predict where these communities occur even on seafloor features that have not yet been explored. Building a strong scientific case for conservation is a necessary first step for long-term protection efforts. The results of this study underscore the need to protect diverse and fragile seamount ecosystems, particularly on the high seas where there are no protections. These models contribute to mounting scientific evidence that the Salas y Gómez and Nazca ridges are one of the most unique diversity hotspots on Earth.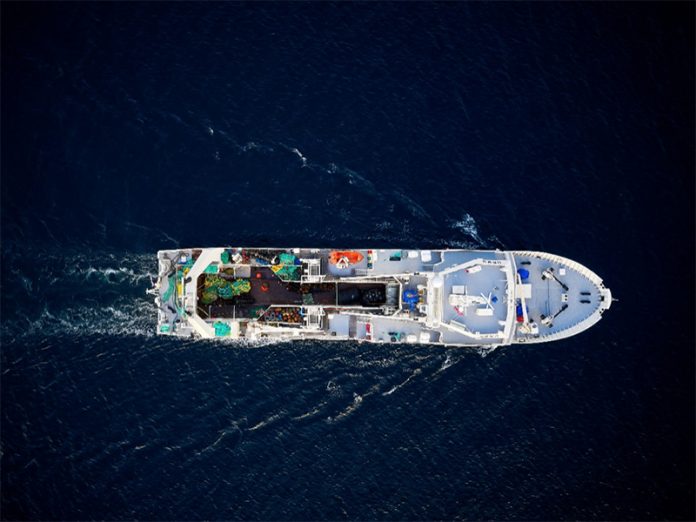 21. Russian Fishing Fleets Take Lead in Arctic Marine Conservation Push
Russia's biggest fishing companies, some of the main suppliers for global food retailers, are instrumental in protecting the marine environment – a key priority for Russia, which attaches strategic importance to the sustainability of its fishing industry. Norebo Group, JVC Archangelsk Trawl Fleet, the FEST Group and the Fishing Industry Union of the North signed an agreement last year to restrict their bottom trawling footprint in the Barents Sea. The agreement limits fishing activity in three areas with endangered marine habitats. The restrictions cover about 30% of Barents regions trawled for cod and haddock. Norebo founder Vitaly Orlov is one of the most prominent advocates for responsible industry practices. "The whole fishery needs to work together if vulnerable habitats are to be protected. It's important to come together as an industry and as a fishery, and follow the latest scientific advice," he said recently.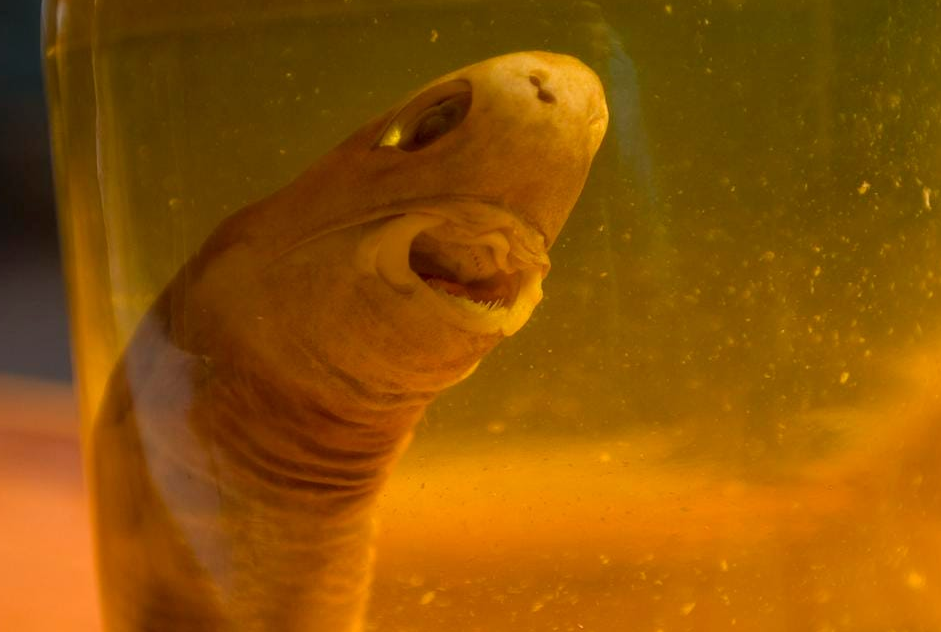 22. Study Illuminates Diet of Cookiecutter Shark – Scientists Discover the Diet of Cookiecutter Sharks (Hint: It's not cookies)
An ectoparasitic, mesopelagic shark, the cookiecutter shark is known for removing plugs of tissue by biting larger animals. But relatively little is known about them due to their mesopelagic distribution, and traditional methods of studying their diet are largely unsuccessful. A team of researchers used multiple biochemical tracer approaches (stable isotope analysis, fatty acid analysis, and environmental DNA) to study cookiecutter sharks in the Central Pacific. The researchers also demonstrated the utility of this approach for investigating the trophic ecology of difficult-to-study species. The results were surprising; the group found that large epipelagic prey are a relatively minor part of the sharks' overall diet, and small prey, larger mesopelagic species, and/or species that exhibit diel vertical migration are more important for the cookiecutter sharks. The team also found evidence of a potential shift in diet and/or habitat with size and season.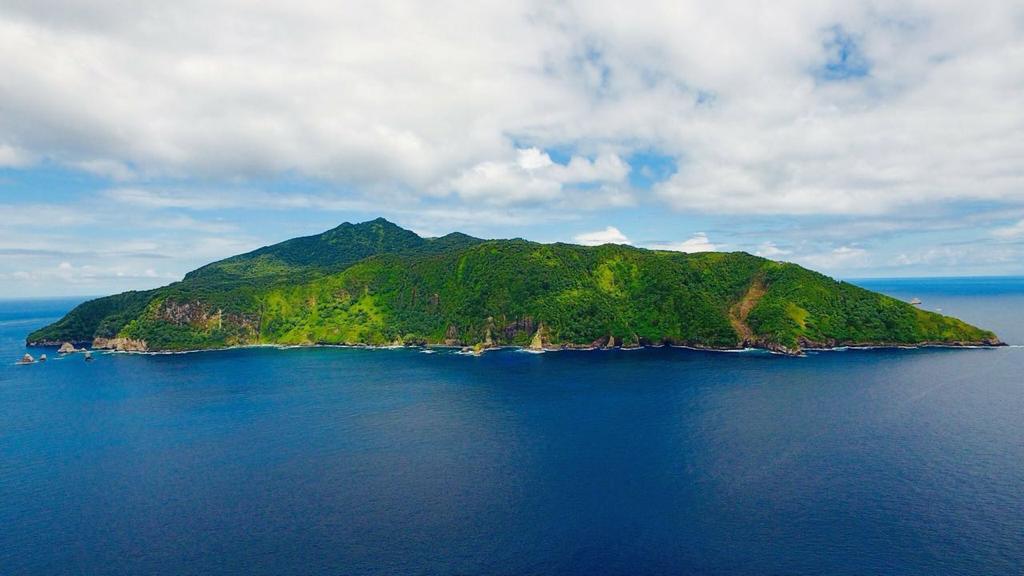 23. Costa Rica Strengthens Cocos Island Protections
The Cocos Marine Conservation Area (ACMC) has signed agreements with two organizations to improve the protection of Isla del Coco, an island 550 km southwest of the Costa Rican mainland. The ACMC, a division of the Environment Ministry (MINAE), will collaborate with MarViva to "generate benefits in the management of marine and island space, strengthening conservation, research and monitoring of biodiversity," according to a statement from Casa Presidencial. A separate agreement with WildAid conservation group will "provide technical assistance and training over the next 5 years to strengthen control and surveillance actions in coastal marine areas." The waters surrounding Cocos Island are inhabited by at least 1,688 marine species, 45 of them endemic. The area between Cocos Island and the Galápagos Islands is a "vital migration route" for sharks, turtles and other species, conservation groups say.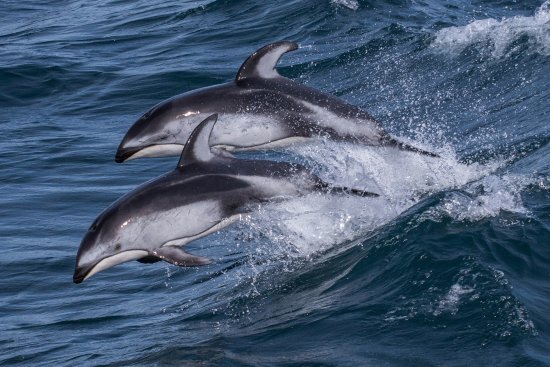 24. Faroe Islands to Review Annual Dolphin Hunt Following Global Outcry
The remote Faroe Islands has promised to review its four-century-old tradition of hunting dolphins, following global outrage over a recent hunt in which nearly 1,500 were slaughtered by locals. The government of the semi-independent Danish territory said it would evaluate the regulations surrounding the annual hunt, known as the Grindadrap. Prime Minister Bardhur A Steig Nielsen said, "Although these hunts are considered sustainable, we will be looking closely at the dolphin hunts, and what part they should play in Faroese society." The government acknowledged that the latest hunt "raised some issues," and that the drive was "extraordinary" because the dolphin pod was "several times larger" than usual, adding that hunters had severely underestimated the size of the group. Environmentalists and marine conservation organizations have long condemned the annual killing, but outrage was particularly widespread this year given the size of the pod.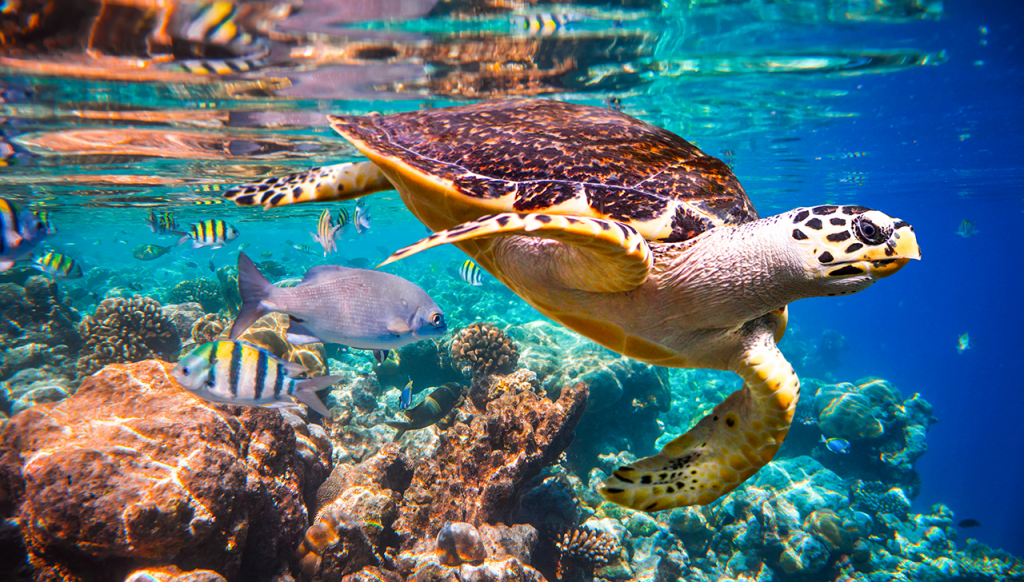 25. Endangered Species Remain Vulnerable in Some Marine-Protected Areas
Researchers have found that some marine-protected areas may not work as predicted when it comes to safeguarding endangered species. The scientists found that hawksbill turtles in Brazil search for food and breed outside the boundaries of marine-protected areas, designated regions of seas, oceans, the Great Lakes and estuaries set aside for conservation purposes. "This means that established protections for marine migratory species are not having the intended effect," said researcher Armando Santos. Santos and others assessed the effectiveness, design and impact of marine-protected areas off the coast of Brazil through the analysis of critically endangered hawksbill turtles. Their work is a starting point to look at conservation strategies for other marine species. Just because an area is protected does not mean that the measures always work. Fisheries, marine traffic, oil and gas extraction, mining and port locations all pose significant threats to marine life.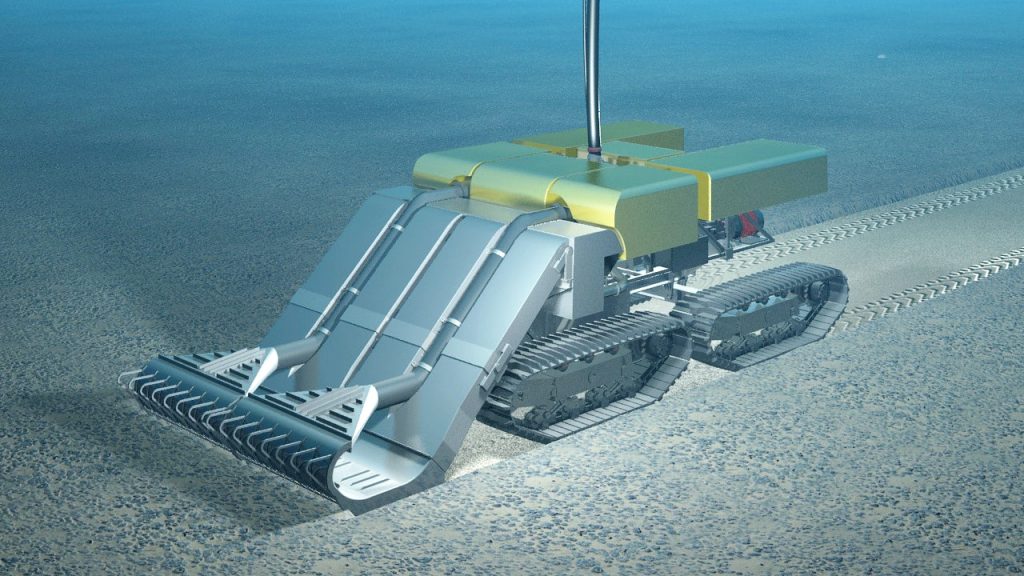 26. Corporations Send Huge Mining Machines to the Bottom of the Ocean
A number of companies are moving forward with plans to mine the seafloor, which would involve huge machines scraping nodules of metals like nickel, copper, manganese, and cobalt off the bottom of the ocean. But such mining would inevitably destroy any local ecosystems or habitats in the area, many of which have never even been explored by scientists. The problem puts exploration and conservation on one side, and processes that would help developers meet the growing demand for electronics — and especially electric cars — on the other. Companies claim that mining is necessary to get the metals necessary for electric car batteries and has the "least planetary impact" compared to mining from other sources. But experts and even electric car automakers have pushed back, saying that mining companies are glossing over all the ways that mining the seafloor might damage the planet.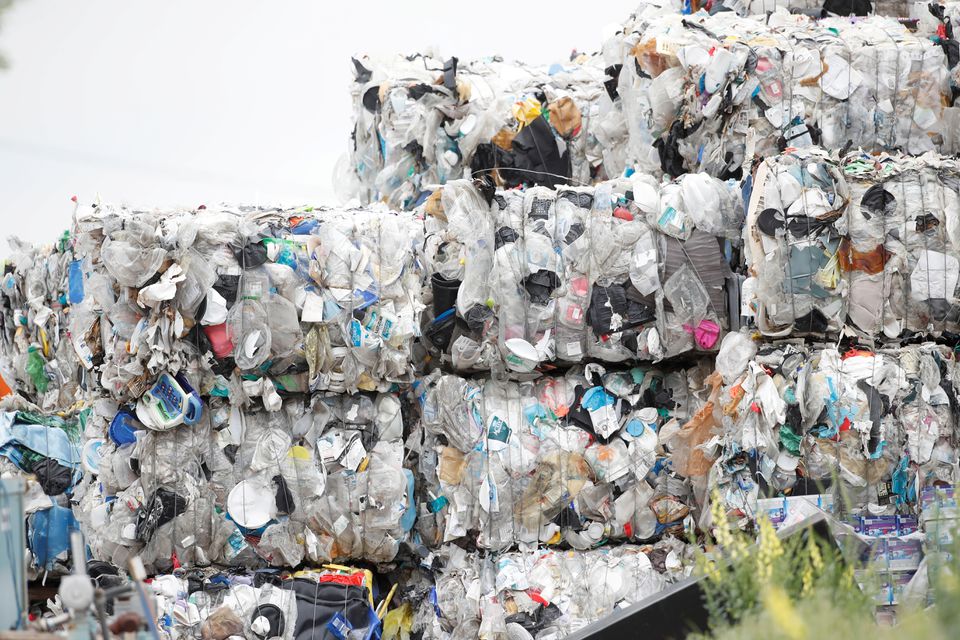 27. Congress Weighs First Nationwide Fee on Plastic in Budget Negotiations
United States congressional members are considering including the first federal fee to tackle plastic pollution in the reconciliation bill, drawing opposition from the plastics and petrochemical industry. The REDUCE Act would impose a fee on new plastic for single-use products such as plastic bags and beverage containers. The proposal is among a slew of money raisers being considered by the White House and Democrats to pay for a package that includes provisions aimed at tackling climate change. The measure, which Democrats aim to pass without Republican support, is a pillar of the president's domestic agenda. Sources close to the president say he is reluctant to back the plastics fee because it could drive up costs for consumers. The REDUCE Act would compel plastic producers to use more recycled content and direct revenue toward supporting recycling and addressing plastic marine debris and other pollution.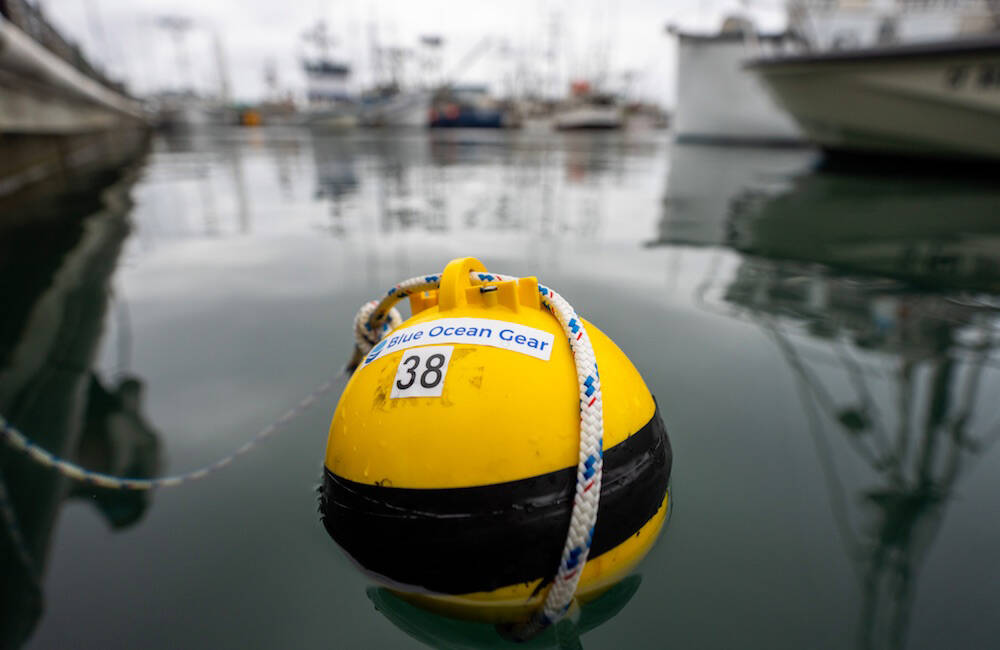 28. Technology Provides Solution to Lost Fishing Gear
Lost fishing gear harms countless marine creatures and brings financial losses to fishermen. Now, new "smart buoys" from Blue Ocean Gear can track and monitor all types of deployed gear and report its location directly to a cell phone or website. The buoys can also track ocean temperatures, depth, movement, and even how much has been caught. The small buoys don't require any special training to use and are tough enough to handle the harshest ocean conditions. CEO Kortney Opshaug and her team of engineers were motivated primarily by the impacts of lost gear on the marine environment and the cost to fishermen. "It became very clear that lost fishing gear was one of the most devastating issues that has both environmental impacts as well as financial impacts on the industry," she said. "There's about 640,000 metric tons of gear lost every year."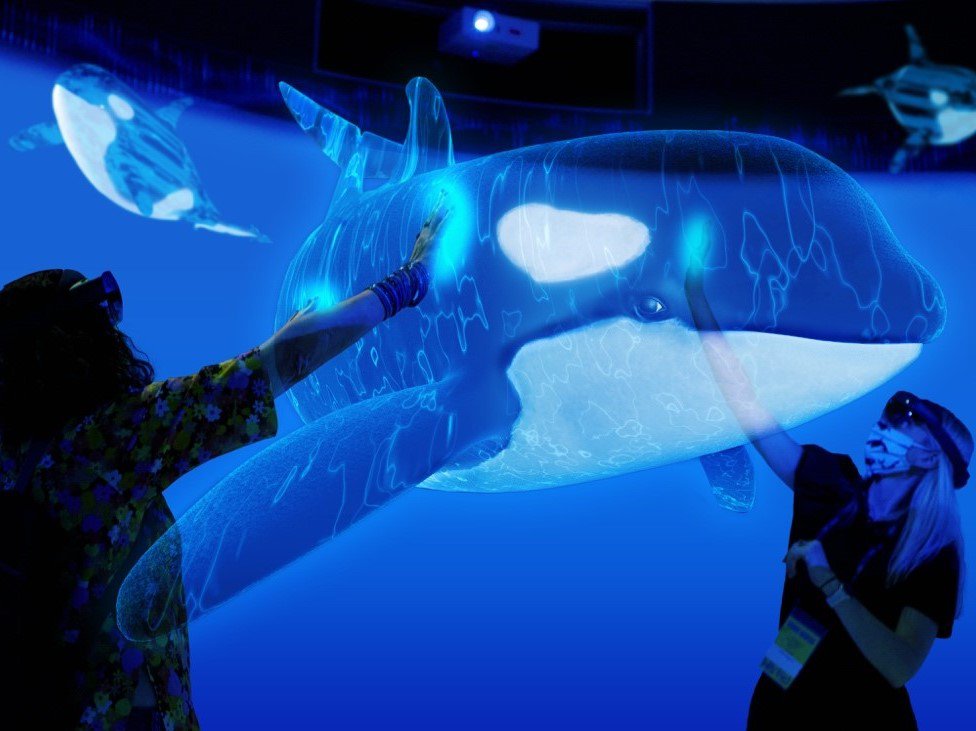 29. Smithsonian's New Holographic Experience Dives Into Marine Conservation
Visitors to the Smithsonian's National Museum of Natural History can now witness a holographic southern resident orca pod up close. "Critical Distance" explores why these whales are endangered and how marine conservation can help. "The biggest threat to southern resident orcas is that there is less Chinook salmon for them to eat" due to overfishing and habitat degradation, said collections manager John Ososky. Toxins and plastic pollutants also threaten the whales, since they are typically ingested by small animals like fish, then by the orcas that eat them. Those small amounts of contaminants build up over time and can lead to health complications. The orcas are also affected by ship traffic, which interferes with echolocation. The exhibit creatively interprets how humans impact these whales. It explores the value of marine conservation and the importance of monitoring complex issues affecting orca and ocean health.