1. Shark Fin Soup: A Dangerous Delicacy for Humans and Sharks Alike
This week, The Guardian published an account written about shark fin sales and soup in Hong Kong. The author, Lauren Smith, shares her account of Hong Kong before the Chinese New Year and how prevalent the sale of shark fins were for the celebration. Although shark fin soup was an ancient custom dating back to the Song Dynasty (970- 1279), the dish gained popularity in the late 1980s when China's upper and middle classes expanded. Those groups were eager to showcase their new wealth and used shark fin soup as one way to do so. According to Smith, the Hong Kong fin trade is dominated by the blue shark, 17% of the overall market, and also consists of mako, thresher, tiger, silky, dusky,  bull, oceanic white tip, sandbar, and hammerhead sharks. Although the trade and practice has been banned by many countries, the Hong Kong demand still exists and the trade continues internationally. People who have decided to stop eating shark fin soup attribute the decision to environmental or health impacts. A recent study showed that a percentage of shark fins from Chinese cities contained mercury and methylmercury in concentrations that were unsafe for human consumption. That being said, one trader told Smith that his fin sales had increased by 90% over the Chinese New Year period. Shark finning is still prevalent and Sea Save looks forward to the upcoming CITES conference to help continue safeguarding many of the shark species Read more…
On the topic of shark finning, Kerala High Court in India put a ban on the export of shark fins. The government identified the drastic impact that this trade was having on the shark populations. Although the export is banned, there is not ban on capturing sharks and domestic consumption of sharks. Read more…
2. This Mind Bogging Study Shows Just How Massive Sea Level Rise Really Is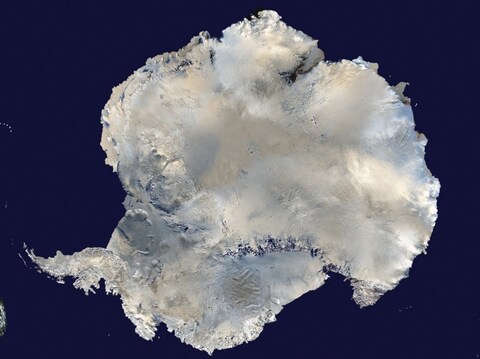 A recent study published in the journal Earth Systems Dynamics discusses how we could possibly head off the predicted sea level rise. Their idea is extreme and the scale is massive.  The scientists proposed to pump excess seawater more than two miles into the air to the top of the Antarctic ice sheet where it would freeze. What are the problems here… well, the energy and engineering required to actually perform this concept. It is unlikely that geoengineering will be able to counter the rising sea level because every millimeter of sea level rise is around 360 billion tons of ocean water. Right now the earth sees an increasing rate of 3 mm per year!  To read more details on this fascinating theory, click here…
3. New Zealand Supports Fiji 
This week, New Zealand's Major General Tim Gall visited Fiji to meet with Disaster Management Minister Inia Seruiratu and RFMF Commander Rear Admiral Viliame Naupoto. Since February 21st, New Zealand has deployed almost 500 individuals, two ships, and six aircrafts the help Fiji recover from the cyclone. Read more… 

Also interested in helping Fiji? Help us get 100% of your donation directly into the hands of families in need. You donate and all of the funds go to our partners in Fiji for distribution. All donations are tax deductible. Donate here 
Current Partners:
Nai'a – Dive Fiji & Beyond
Worldwide Dive and Sail
The picture on the right is of the Nai'a tourists who insisted on helping rebuild the local town after it was devastated from Winston.
4. The Horrific Way Fish Are Caught for Your Aquarium
Have you ever been into one of those fancy hotels with the giant, full wall aquariums and looked at all of the beautifully colored fish? Have you ever wondered how they got there? Well, National Geographic published a story this week that reveals how this is done- with sodium cyanide! That's right, 90% of saltwater aquarium fish imported to the US are caught using cyanide. Fish collectors in the Philippines, Sir Lanka, and Indonesia will dissolve the highly toxic chemical into spray bottles and then spray the fish in the reef to stun and catch them. Not only done the cyanide cause the fish to suffer but, introducing this toxin into the underwater ecosystem kills the coral which is a solid base of the marine food chain. The law in the US called the Lacey Act makes it illegal to import any wildlife caught contrary to another country's law but, no US agencies currently test imported fish for cyanide. A new petition call on the National marine Fisheries Service, US Customs and Border Protection, and US Fish and Wildlife Service to begin to require testing and certification of imported tropical fish. Read more…
5. Biologists Demonstrate How Satellite Data on Fishing Can Help Protect Ocean Biodiversity
This story is another example of one of our favorite themes- the marriage between conservation and technology! The study, lead by UC Santa Barbara's Douglas McCauley, uses information from the Automatic Ship Identification Systems (AIS) to help manage sustainable futures for fish and fishermen across global oceans. AIS will help keep track of where fishing takes place  and reduce collisions between whales and ships, to intelligently zone the ocean to keep wildlife safe, and monitor seabed mining operations. With the UN's commitment to manage biodiversity in 64% of the oceans, tools like this will help enforce the conservation standards.  Read more…
Sea Save Foundation is committed to raising awareness of marine conservation. The Week in Review is a team effort produced by the Sea Save staff to provide a weekly summary of the latest in marine research, policy, and news.