1.  Gulf of Mexico Oil Spill Largest Since 2010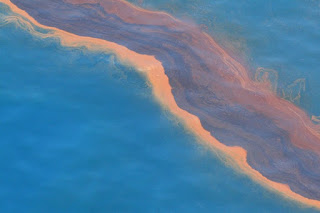 In early October, up to 9,350 barrels of oil were spilled into the Gulf of Mexico.  It's the largest spill in seven years, but is not much compared to the millions of barrels spilled in the Deepwater Horizon accident of 2010. Professor Edward Overton says, "Way offshore, the oil had time to dissipate before it could cause lots of damage.  I'm sure there's some impact associated with this spill out in the deep water, but I don't think there was enough for the oil to sink."
2.  Endangered Vaquita Porpoise Rescued and Then Released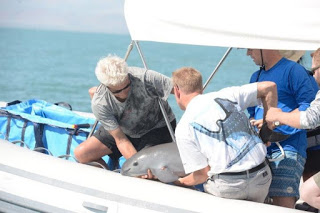 An endangered 6 month old vaquita calf has been captured by the group Vaquita CPR.  It was released due to stress after being  monitored by marine mammal veterinarians.  Scientists took tissue samples that will be analyzed for genetic sequencing.  It is estimated that only 30 vaquita porpoises are left in the Gulf of California off of Mexico.
3.  Only Two Penguin Chicks Survive Out of Colony of 40,000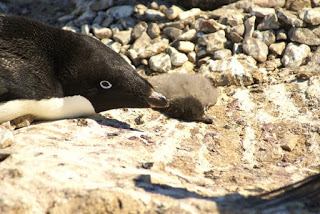 A colony of 40,000 Adelie penguins in Antarctica has suffered a "catastrophic breeding event" as only two chicks have survived the breeding season.  This is the second time in four years that such devastation has been observed.  This hadn't happened in the previous 50 years of observation.  Many parent penguins had to travel up to 62 miles longer than usual on the sea ice to get to feeding grounds.  Many are calling for a marine protected area to be established in East Antarctica.
                                                       ———————————————–

4. An Eight Year Study and 250 Scientists Concur – Increased Acidity Will Affect All Ocean Life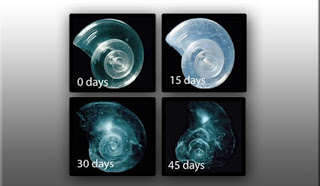 Infant sea creatures will be especially affected.  For example the number of baby cod could fall to a quarter or even 12th of today's numbers.  The average pH of the ocean has fallen from pH 8.2 to 8.1, an increase of 26%, since the Industrial Revolution. Professor Ulf Riebesell says, "Warm-water corals are generally more sensitive than cold-water corals. Clams and snails are more sensitive than crustaceans.
And we found that early life stages are generally more affected than adult organisms."
5. Can Dolphin Get Alzheimer's?  New Study Suggests they Can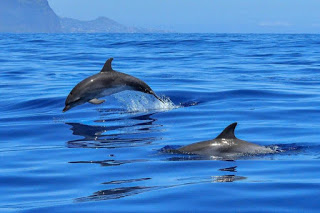 Alzheimer's disease has been found for the first time in wild animals.  Scientists have found signs of Alzheimer's in dead dolphins found off of Spain.  "Scientists concluded that they (the dolphins) shared the same twisted strands and protein clusters in their brains as human patients with dementia."
6.  Melting Glaciers Could Raise Sea Levels In Sharp Bursts, Reef Fossils Show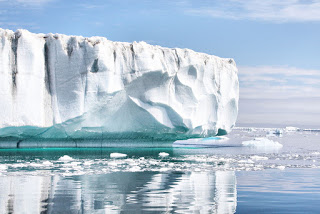 If all the land ice present on Earth today were to melt, it would raise the global sea levels by about 70 meters (230 feet), according to the United States Geological Survey.
By studying fossil coral reefs, scientist have found that sea level rise happens in burst of decades to a century long.  Sea level rise doesn't happen gradually.
Sea Save Foundation is committed to raising awareness of marine conservation. The Week in Review is a team effort produced by the Sea Save staff to provide a weekly summary of the latest in marine research, policy, and news.