1. NASA and NOAA: 2016 Warmest Year on Record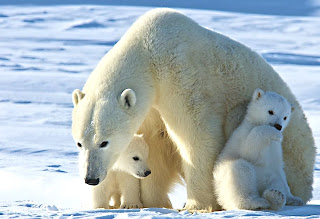 (c) Shannon Curtis
NASA and NOAA data show that worldwide, 2016 was the warmest year on record since recording began in 1880.  Temperatures were 1.78 degrees Fahrenheit warmer than the mid-20th century mean.  Record temperatures have been recorded for three straight years.
2. Trump Administration Places Freeze on EPA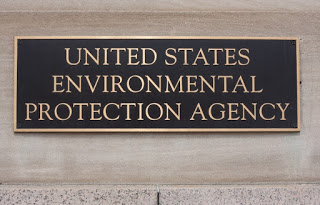 The Environmental Protection Agency was put on high alert earlier this week when the Trump administration implemented a contract freeze and media blackout. 
The EPA protects and restores ocean and coastal ecosystems by promoting watershed-based management, preventing aquatic pollution, managing ocean dumping sites, assessing coastal conditions, establishing effective partnerships and facilitating community-led science-based efforts. These programs help to ensure clean and safe waters that sustain human health, the environment and the economy. Read More…
———————————————–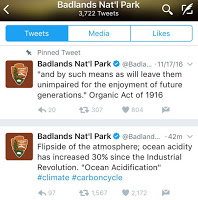 3. "#Badasslands" Twitter Feed Goes Rogue
In response to an EPA gag order and the shutdown of multiple government social media accounts,  a representative from Badlands National Park took to social media. In an act of civil disobedience, this, still unidentified person, went on a tweeting spree sending climate change facts and alerts into the cyber-sphere. 
A few days earlier the National Park Service Twitter account was shut down when they retweeted an anti-Trump sentiment.
The EPA's social media accounts were silenced after inauguration day.
 Read More…

4.  Endangered Hawaiian Monk Seal Population Now At 1,400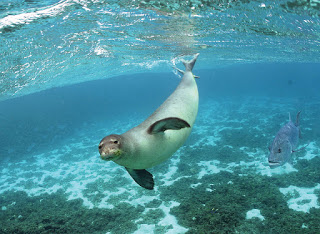 There are now 1,400 Hawaiian Monk Seals in Hawaii, a growth of three percent for the past three years.  Monk seals are critically endangered.  Up to thirty percent of monk seals alive today are because of programs to nurse young monk seals back to health and untangling monk seals from marine debris. 
Read More…




                                               ———————————————–


5. Georgia Leads US in Trade of Shark Fins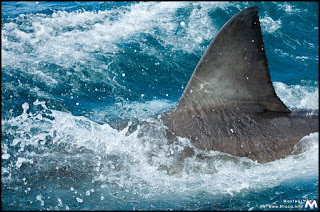 Due to bans in eleven states and three territories, Georgia now leads US in the trade of shark fins.  Over the past three years, almost $1.8 million of shark fins has passed through Savannah on the way to Hong Kong, destined for shark fin soup.
6. Scientists Use Real-time Aquatic Drones to Follow Whale Sharks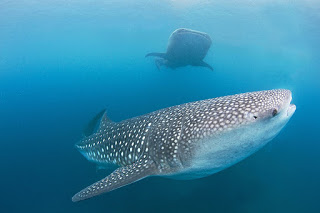 Scientists from the Whale Shark and Oceanic Research Center in Utila, Honduras used wave-powered drones to study whale sharks for a year.

 

Depth and position were measured.

 

They found the whale sharks feeding at depth during rough conditions at "unexpected times of the year." 
Read More…
7. An Invasive Species Could Save Caribbean Coral Reefs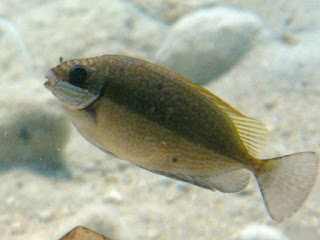 The rabbitfish, which has migrated from the Red Sea to the Mediterranean, has outcompeted other native algae-eating fish.  In the Caribbean, the invasive lionfish has eaten other herbivorous fish that keep the coral reefs clean of algae.  Scientists wonder if introducing the rabbitfish as an invasive species could save Caribbean coral reefs. Read More…
8. WINS FOR FINS! 18,000 Hotels Worldwide Have Stopped Serving Shark Fin Soup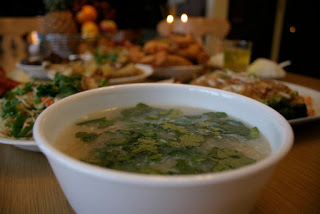 Over the past five years, 18,000 international hotels have stopped serving shark fin soup.  One of the first to stop serving shark fin soup was Hong Kong Shanghai Hotels in 2012 and the movement took hold worldwide. Other hotel chains include Hilton, Starwood and InterContinental Hotels Group. Read More…
Sea Save Foundation is committed to raising awareness of marine conservation. The Week in Review is a team effort produced by the Sea Save staff to provide a weekly summary of the latest in marine research, policy, and news.