1. 
Plastic Straw Reduction Bill Examined by California Committee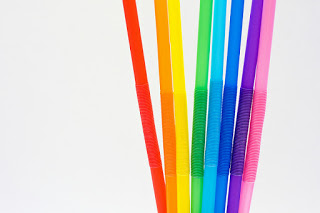 On April 23 a bill that would result in the reduction of plastic straw usage in California, AB1884, was examined by the Assembly Natural Resources Committee. The hearing was live streamed from the Sea Save Facebook page. The committee is made up of 9 members. The vote was 5-3 in our favor, but we need a 2/3 majority for the bill to move forward. Only 8 members voted, which leaves the vote "on-call." The 3 members who voted against AB1884 were Acosta (R), Flora (R), and Melendez (R). Multiple environmental organizations showed up to express support.  The Sea Save Foundation posted a campaign urging committee members to support the bill. We will keep you posted with future updates.
2. Record Numbers of Plastic Fragments Found in Arctic Sea Ice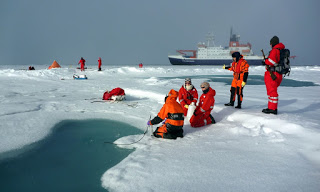 "Up to 12,000 pieces of microplastic particles were found per litre of sea ice in core samples taken from five regions on trips to the Arctic Ocean – as many as three times higher than levels in previous studies."  Researchers "found fragments of packaging, paints, nylon, polyester and cellulose acetate which is commonly used in making cigarette filters." Previous studies estimated there are 1 trillion plastic pieces frozen in the Arctic Ice, a concentration higher than that of the well-known Great Pacific Garbage Patch.
—————————————————
3. A Thousand Tropical Islands to Become Uninhabitable by Mid-21st Century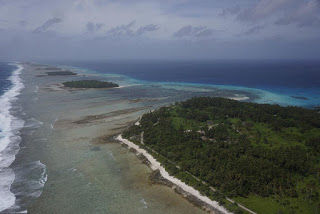 Most tropical island atolls will be uninhabitable by the mid-21st century because of sea-level rise, which would lead to "upending the populations of some island nations and endangering key U.S. military assets." Sea-level rise will inundate the islands, and the larger waves crashing onto the islands will contaminate their freshwater resources. The study, commissioned by the Pentagon, took place on the Marshall Islands, where the United States has a military base.
4. Surprisingly, Bottlenose Dolphins Found Off of British Columbia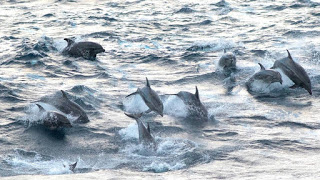 Bottlenose dolphins and false killer whales, species normally found in temperate and tropical waters, have been sighted off of the cooler waters of British Columbia's Vancouver Island. The marine ecologist who spotted over 200 dolphins and 70 false killer whales said it was likely they were there due to warming waters caused by climate change. The scientist also documented a loggerhead sea turtle and a swordfish in the cool waters of British Columbia. 
Read More
…
5.
Tropical Fish Swim Down to Cooler Waters Due to Climate Change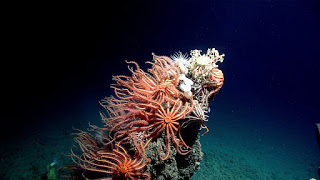 As coral reefs begin to disappear due to coral bleaching and pollution, scientists have found that tropical fishes move down a few feet to cooler waters. This behavior may be important to their survival as it is estimated that up to 90 percent of tropical coral reefs could disappear in the next 30 years. Scientists have named this new zone
– from 400 to 1,000 feet below the ocean's surface
–
the "rariphotic zone." "It's possible that this 'new' zone has actually been around for a long time, providing refuge for surface fish during times of environmental turmoil."
—————————————————
Be sure to "LIKE" 
http://facebook.com/SeaSave
 to ensure our "Week in Review" is delivered to your newsfeed every Friday. 
Sea Save Foundation is committed to raising awareness of marine conservation. The Week in Review is a team effort produced by the Sea Save staff to provide a weekly summary of the latest in marine research, policy, and news.