Ocean Week in Review – July 1st, 2021: Faroe Islands: 175 Pilot Whales Slaughter, New Zealand Expands Gulf's Marine Protection Areas, Takes No Action on Dredging, United States Introduces "Ocean Based Climate Solutions Act", and more…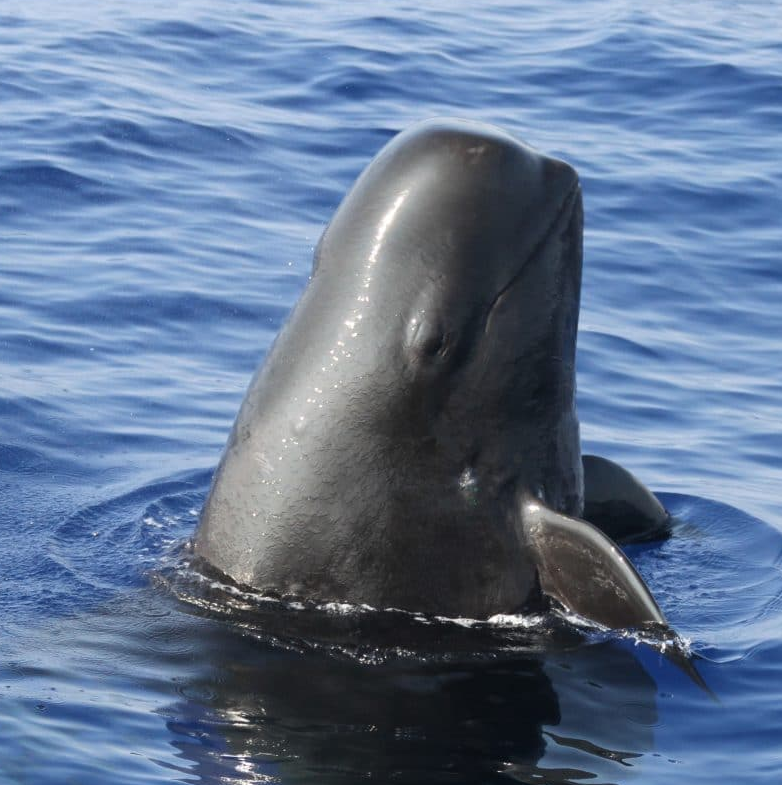 1. Faroe Islands: 175 Pilot Whales Slaughter
Hunters in the Faroe Islands have killed 175 pilot whales, with boats driving the animals towards the shore where men waited in the shallows with hooks, knives, and spears. The Grinds, as they are known in Faroese, took place in the Danish archipelago. A pod of 52 pilot whales was spotted in the north and driven toward a killing bay. Then hours later a much larger group of 123 whales was seen in the south and driven toward the town of Hvannasund. Drone footage from Sea Shepherd conservationists showed boatmen riding over whales to corral them. Then a gunman, said to be the hunt foreman, fired at the conservationists' drone with a shotgun, knocking it back. Faroese are divided on the Grind, but many urge outsiders to respect their culture. All the whale meat is eaten by locals, but conservationists argue the killings are unsustainable.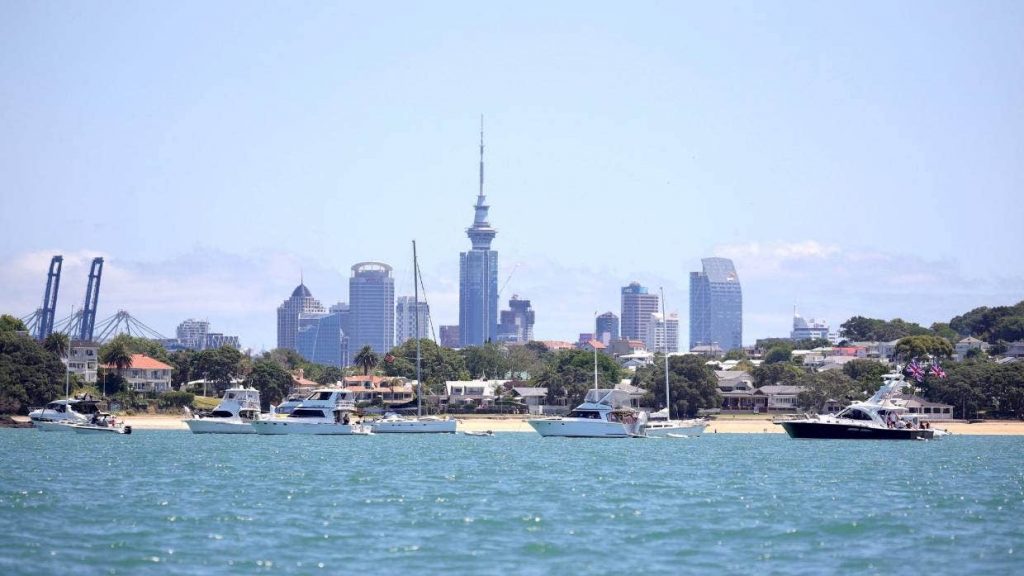 2. New Zealand Expands Gulf's Marine Protection Areas, Takes No Action on Dredging
In New Zealand, a plan to protect Auckland's Hauraki Gulf restricts trawl fishing and expands marine protection areas (MPAs) almost threefold, creating 18 new MPAs. The plan also changes fishing practices and catch settings, restricting trawl fishing to selected corridors. The gulf covers 1.2 million hectares of ocean, is one of the country's busiest areas for recreational boating and fishing, and is home to an important inshore fishery. The strategy includes more environmental monitoring, an expanded program to manage protected species, and a plan to work with local communities on coastal management. Under the new plan, some areas remain at risk. "Bottom-impact fishing methods like dredging and trawling should be removed from the entire marine park," Hauraki Gulf Forum co-chair Pippa Coom said. "A healthy sea floor underpins the whole ecosystem."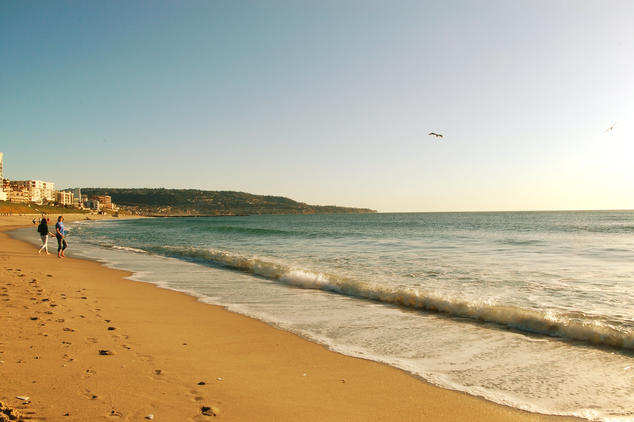 3. United States Introduces "Ocean Based Climate Solutions Act"
With the reintroduction of the Ocean Based Climate Solutions Act, the United States House Natural Resources Committee emphasizes the essential role the ocean plays in addressing the climate crisis. The Committee held a hearing on the Ocean Based Climate Solutions Act. "We wrote this bill," Chair Grijalva shared, "because the ocean was largely left out of the climate conversation." The bill has support from more than 135 organizations and 19 aquariums, and addresses everything from renewable energy to blue carbon ecosystems. The Act aims to promote justice and equitable climate mitigation by prioritizing benefits to low-income and communities of color. Low-income housing is often built in flood zones, and these low-income communities are often hit the hardest by climate impacts. "How we go about ocean conservation and the implementation of ocean-climate solutions really matters," said Dr. Ayana Johnson of All We Can Save.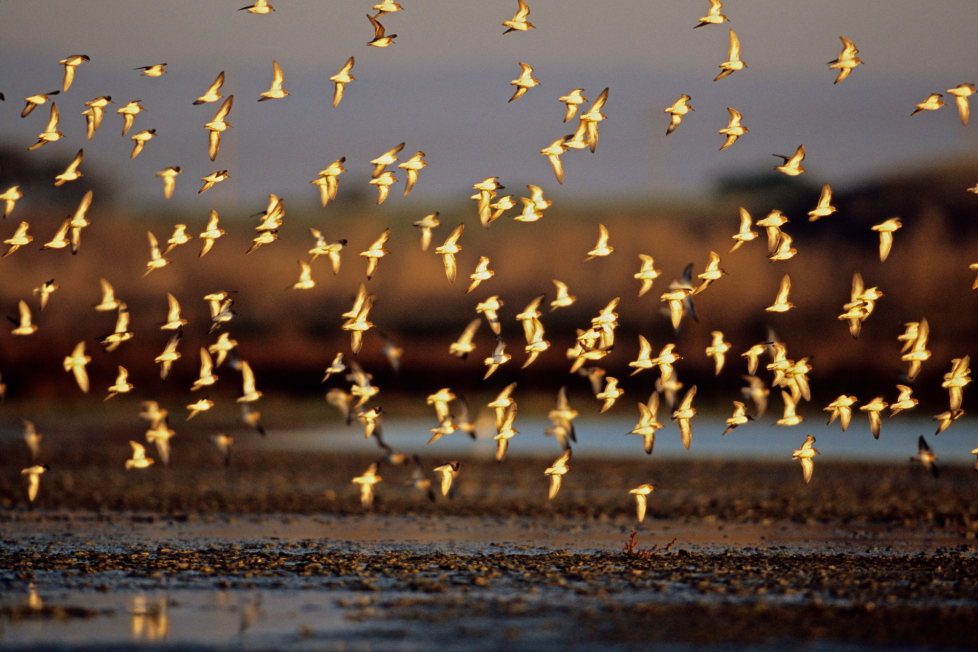 4. Elkhorn Slough Foundation Acquires 34-Acre Moro Cojo Wetlands
The Elkhorn Slough Foundation (ESF) of Moss Landing, California, has acquired a key wetland property along Moro Cojo Slough, a major tributary of the larger Elkhorn Slough. The Foundation has protected over 4,200 acres of conservation lands in the Elkhorn Slough watershed. This new acquisition expands ESF's holdings in the Moro Cojo watershed to more than 450 acres. The owners of the property agreed to sell it for wetland restoration. The project brings the conservation and farming communities together to improve water quality flowing into Monterey Bay. Restoring wetland function is an efficient way to remove nutrients from runoff before it reaches the bay. Healthy wetland habitats trap and store tremendous amounts of CO2 from the atmosphere, a critically important function as we race to slow the effects of excessive CO2 in Earth's atmosphere.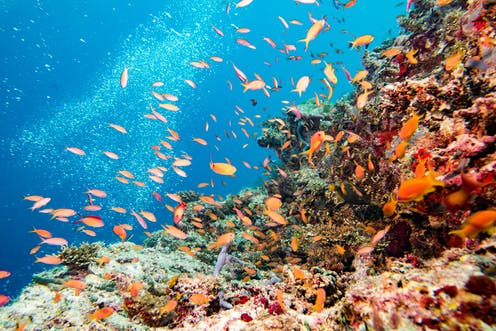 5. Australia Fights United Nations Downgrade of Great Barrier Reef
Australia will fight against plans to downgrade the Great Barrier Reef's World Heritage status due to climate change, while environmentalists have applauded the United Nations World Heritage Committee's proposal. The committee said in a draft report that the reef was "facing ascertained danger." The report recommends that the world's most extensive coral reef ecosystem be added to UNESCO's List of World Heritage in Danger, which includes 53 sites, when the World Heritage Committee considers the question this month. The listing could shake Australians' confidence in their government's ability to care for the natural wonder and create a role for UNESCO headquarters in devising so-called "corrective measures," which would likely include tougher action to reduce Australia's greenhouse gas emissions. The report found the site had suffered significantly from coral bleaching events caused by unusually warm ocean temperatures in 2016, 2017, and last year.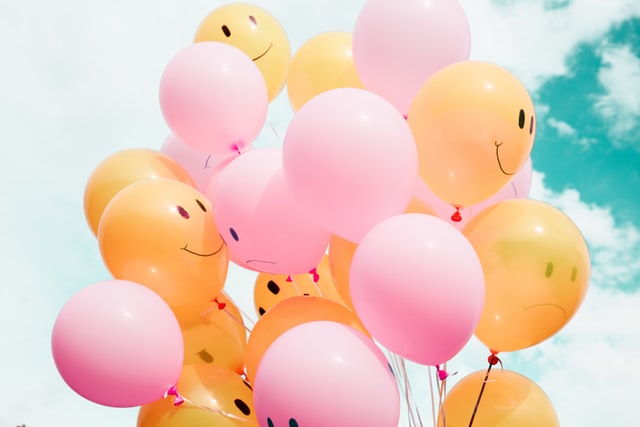 6. Bill Defining Balloon Release as Littering Passes Maine Legislature
A bill that defines the intentional release of balloons as an act of littering passed the state Senate last week. The bill, filed by Rep. Genevieve McDonald, was prompted by environmental concerns for when the released balloons eventually return to the ground, potentially harming sea life, polluting forests, and clogging waterways. The measure, which adds discarded balloons to the legal definition of litter and prohibits their intentional release, has been popular with both fishermen and conservation groups. A lobsterman herself, McDonald previously said that balloons are one of the most common types of plastic fishermen see on the water. People may not think about what happens after they release their balloons, but they are damaging the ocean and harming the livelihoods of those who work on the water, she said. Until now, balloons have escaped public notice as litter.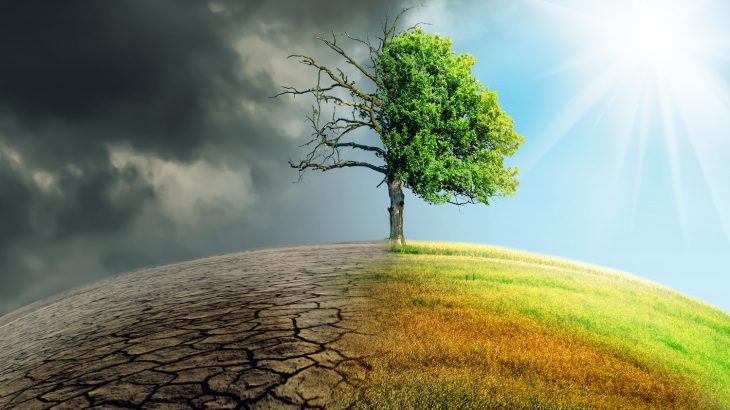 7. Congress to White House: Declare Extinction Crisis a National Emergency
Nine members of the United States Congress have introduced the Extinction Crisis Emergency Act, which would direct the President to declare the global wildlife extinction crisis a national emergency. The legislation would spur action across the entire federal government to stem the loss of animals and plants domestically and around the world. The legislation directs the Fish and Wildlife Service and the National Marine Fisheries Service to rapidly review all species identified as imperiled and then protect them under the Endangered Species Act. It also directs all federal agencies to prioritize rebuilding healthy wildlife populations, protect critical habitat, and fully integrate climate change concerns into the conservation and recovery of endangered species. It also calls for the establishment of marine protected areas to protect declining wildlife. Doing so would help further the president's goal of protecting 30% of the nation's lands and waters by 2030.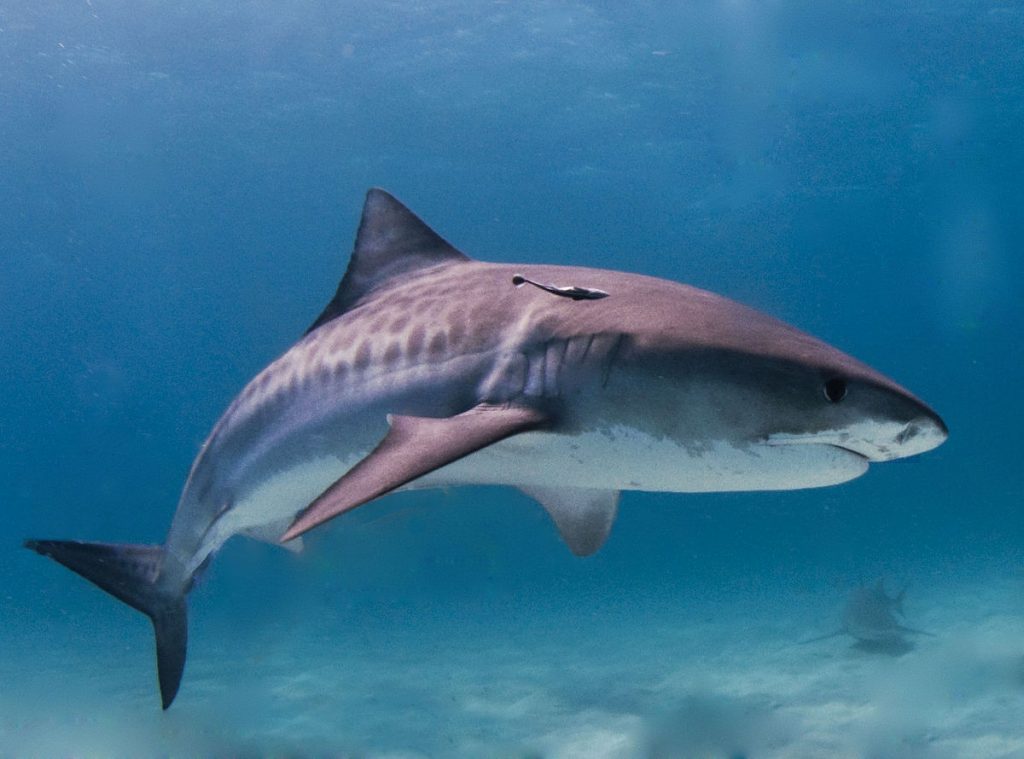 8. Tiger Shark Makes Historic Journey From Galapagos to Cocos Island National Park
Scientists have uncovered a new example of migratory movements between Galapagos Marine Reserve and Cocos Island National Park, supporting global efforts to improve the conservation of migratory marine species. A female tiger shark surfaced at Costa Rica's Cocos Island in February, almost 700 kilometers to the northwest. This is the first time a tiger shark has been recorded moving between the two marine protected areas. "The previous target of protecting 10% of the world's ocean is simply not enough… there needs to be a more ambitious goal to protect at least 30% by 2030" said philanthropist Dona Bertarelli. "The information brought to us by this tiger shark adds to the science that can inform countries deciding where protections need to be placed." A proposal to increase protection around the Galapagos Marine Reserve is under discussion, while Costa Rica is exploring increasing protection around Cocos Island.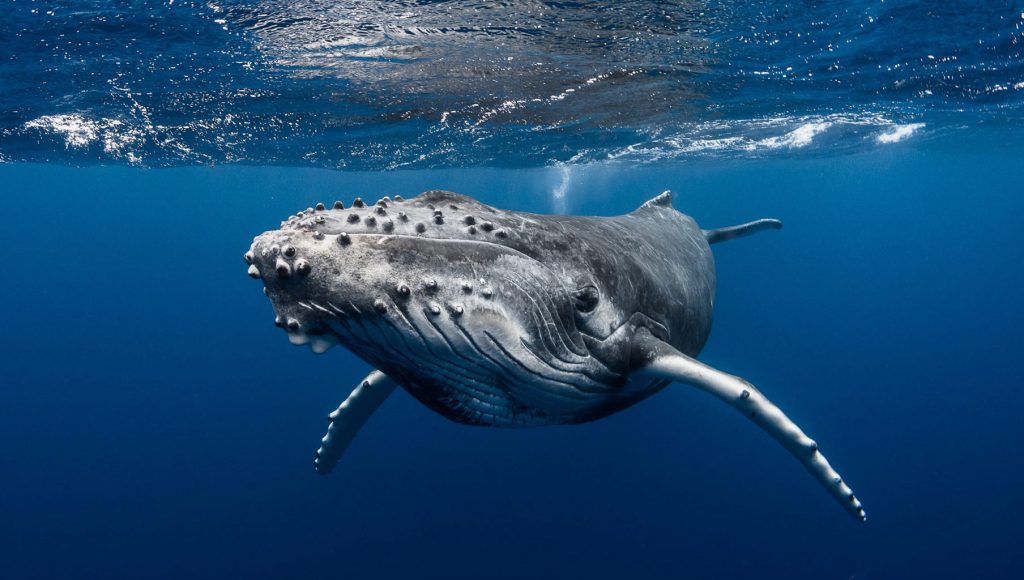 9. Canada to Host Fifth International Marine Protected Areas Congress in June 2022
In June 2022, Canada will welcome the world's marine conservation leaders to Vancouver to chart a course towards protecting 30% of the global ocean by 2030. The Fifth International Marine Protected Areas Congress (IMPAC5) will be held June 23-30 and is presented by the Host First Nations Musqueam, Squamish, and Tsleil-Waututh, together with the Canadian Parks and Wilderness Society (CPAWS) and the governments of Canada and British Columbia. IMPAC congresses are global forums that welcome marine protected area professionals, Indigenous leaders, conservationists, policy makers, young professionals, and ocean friends and advocates. Participants will share learnings and best ideas for future ocean protection. IMPAC5 will culminate in a one-day Leadership Summit where leaders will hear the results of the Congress, address key issues, and affirm and announce commitments to expanding ocean protection.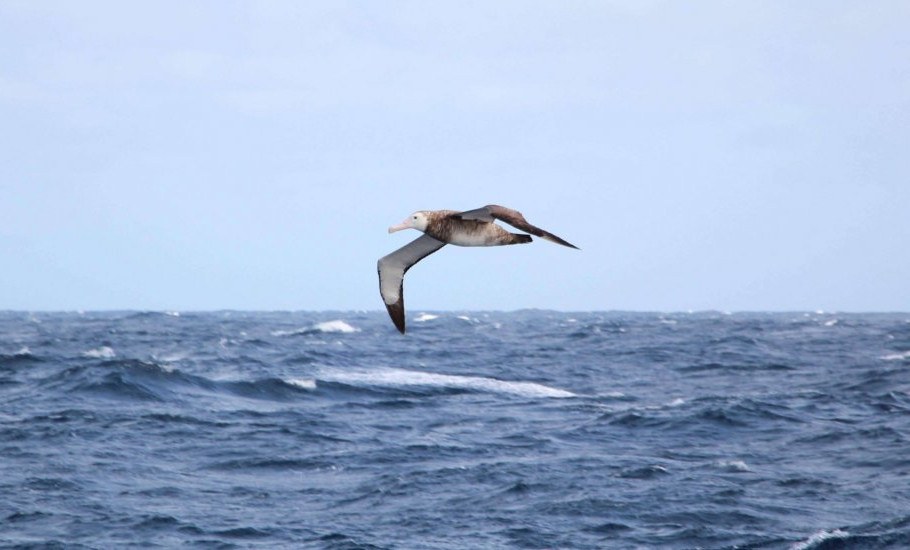 10. Protected Tristan Albatross Still Threatened Due to Bycatch
Almost the entire global population of Tristan Albatross (Critically Endangered) nest at Gough Island, a remote island in the middle of the South Atlantic. The bird population has been helped by several ambitious projects. The closest human community recently designated a Marine Conservation Zone of almost 700,000 km2. This 'no-take zone' implements measures to ensure the islanders can maintain economic and food security. Other projects help protect the birds, including one to eradicate non-native predatory mice from the island. Vital improvements in fishery management in the Benguela Current also help by reducing seabird deaths. Still, observers report accidental 'bycatch' of Tristan Albatrosses in areas managed by the International Commission for the Conservation of Atlantic Tunas on the High Seas. In order to enforce mandatory conservation measures, much stronger monitoring, a greater number of fishery observers, and the use of electronic monitoring technology are needed.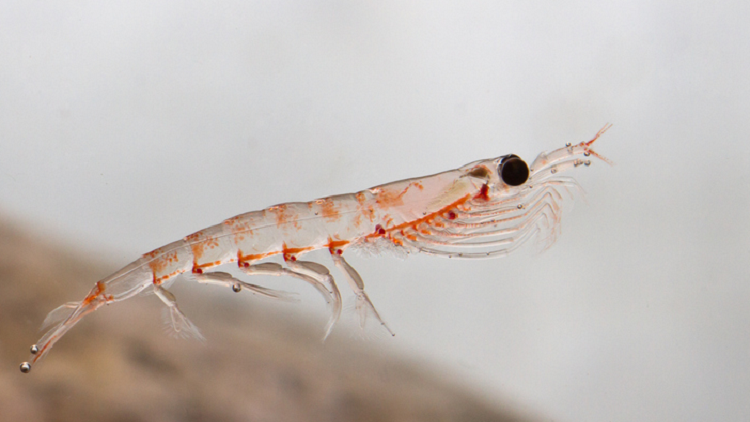 11. SeafoodSource Cites: Krill Industry Preempts MPAs with Conservation Initiatives in Antarctic
The krill-fishing industry wants acknowledgement of its voluntary conservation and data-collection before any agreement is reached on new marine protected areas (MPAs) in the Antarctic. Countries, including the United States, are pushing for the designation of the East Antarctic MPA and Weddell Sea MPA, which would protect more than three million square kilometers of the Southern Ocean. MPAs are "necessary for the wider legitimacy of Antarctic marine management and policy" but aren't the only tool available, according to Pål Einar Skogrand, director of sustainability and Antarctic affairs at the biggest krill harvester in the region. Skogrand said the industry has made extensive efforts to manage and measure krill resources in the absence of consensus on conservation regulations. The industry has also collected data on international krill stocks. According to another source, krill industry players oppose "management where MPAs become de-facto no-fishing areas no matter what."
12. Canada Advocates for the Protection of Marine Resources
At a Conversations Canada webinar, the High Commissioner offered to work with Jamaica to increase protection of marine resources. The event highlighted Canadian expertise in marine ecology and the benefits of deploying advanced technology in conservation efforts. "Our oceans provide a wealth of opportunity when approached from the position of sustainability and environmental stewardship. Canada looks forward to working alongside Jamaica on climate and economic resilience," said the High Commissioner. The webinar also examined some of the conservation measures and tools needed for marine protection and the need for greater public education. Canada has the longest coastline in the world and relies on healthy marine ecosystems to sustain the economy, food supply, and coastal communities. But the ocean is a shared, global resource, so Canada is joining other countries to advocate for international action to increase the conservation and protection of our oceans by 2030.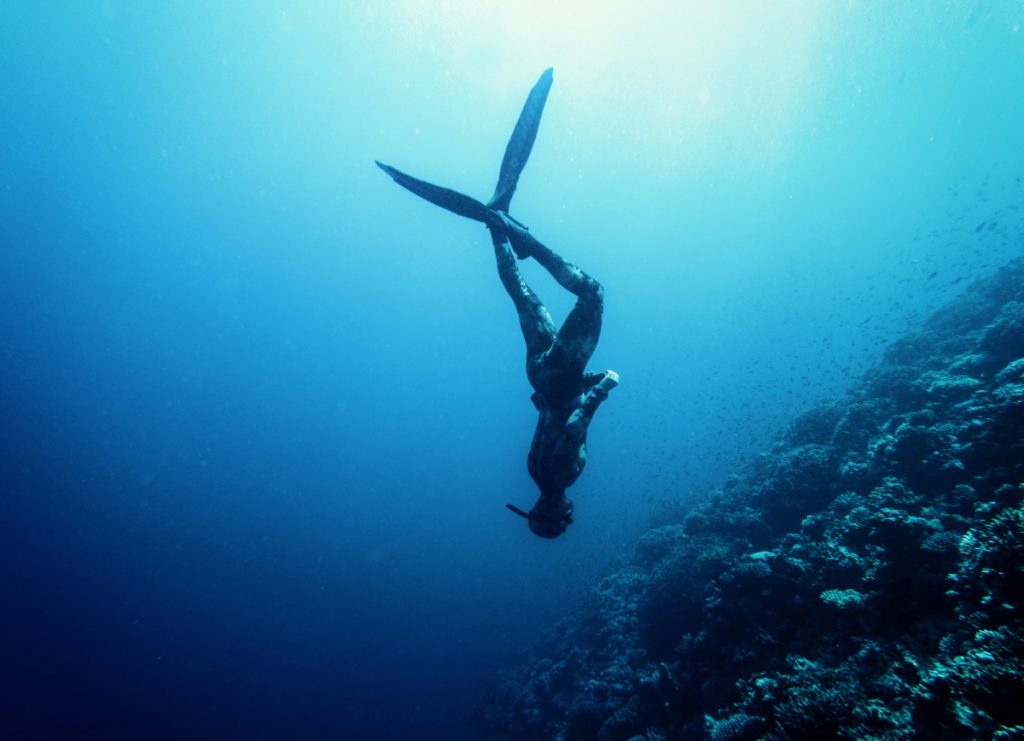 13. Two Men Arrested for Allegedly Spearfishing in Marine Preserve
Two men were arrested for allegedly spearfishing in one of Guam's Marine Preserve Areas. The Guam Department of Agriculture conservation officers received a call June 12. The officers checked the reported area and found two men, Young Moses and Wilfred Moses, at Piti Bomb Hole, according to a Department of Agriculture press release. They arrested Young Moses, 28, and Wilfred Moses, 30, at 10:41 p.m. that day. Conservation officers confiscated 58 assorted reef fish, three lobsters, and fishing gear. Two lobsters were identified as impaled and undersized, while the other was a female containing eggs. According to the United States Fish and Wildlife Service, those who violate Guam and refuge laws are subject to fines and/or arrest. Spearfishing is illegal in Marine Preserve Areas. Conservation officers aim to protect Guam's natural resources, the press release stated.
14. Decades of Research Back Value of Marine Reserves to Kenya's Fisheries
A study published in the June 2021 issue of the journal Marine Policy looked at two interventions to overfishing in Kenya: the prohibition of all fishing activity in a marine reserve, and a ban on destructive small-meshed dragnets. The paper found that while both methods boosted the number of target species caught over the study period, the marine reserve ultimately provided more long-term benefits in terms of sustainability. At the gear-restricted sites, total yields steadily declined to 30% below the author's predicted estimates of the highest average catch in those areas. Conversely, the total yields from the landing sites adjacent to the marine protected area remained stable across 24 years. While marine reserves were shown to generate more long-term benefits, outside experts say they are not always an ideal solution and that other approaches may be more appropriate in managing fisheries.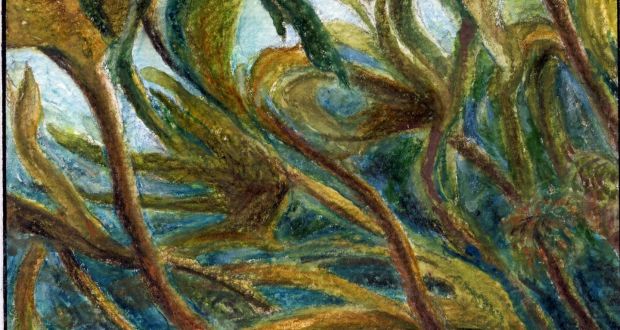 15. Challenges Face Ireland's Creation of New Marine Protected Areas
The ocean around Ireland has prime ecosystems and biodiversity, many close to shore. They are candidates for marine protected areas (MPAs). Yet according to a new report from the Marine Protected Area Advisory Group, "Ireland's network of protected areas is not coherent, representative, connected, or resilient or to be meeting Ireland's international commitments and legal obligations." The Government is committed to expanding MPAs to 10% of Ireland's maritime area and to meeting the European Union's target of 30% by 2030. Irish law does not define MPAs. The group's report supplies the definition and recommends more MPAs, without specifying where they should go. The report also focuses on bringing stakeholders on board and on public education about why MPAs are warranted. Terrestrial conservation in Ireland came mostly from outside, without much consideration for public understanding. There is hope of doing things differently in ocean conservation.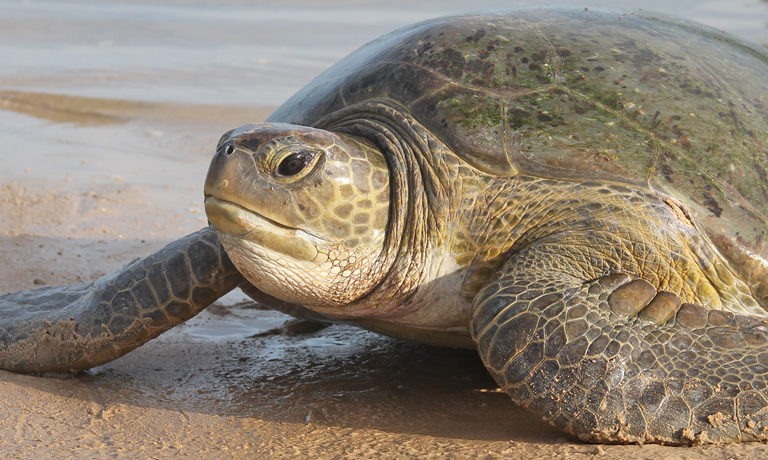 16. Dead Animals on Sri Lanka Beaches Renew Fears of Environmental Damage After Ship Disaster
Dead sea animals continue to wash onto Sri Lanka's beaches weeks after a cargo ship caught fire and sank off the coast of the capital, Colombo. Creatures including dolphins, turtles, and a blue whale have landed on the country's beaches, increasing environmentalists' fears that the effects may be severe and long-lasting. The ship, X-Press Pearl, reported a fire aboard in May while near the port of Colombo. The ship burned for a week and was holding hazardous chemicals and billions of lentil-sized plastic pellets, which spilled into the water and blanketed nearby beaches as the boat sank. The recent reports of burns on some of the animal carcasses and the increased number of reported deaths indicate a potential link to the ship. A United Nations-linked team of oil spill and chemical experts is working with the government to assess the extent of the damage.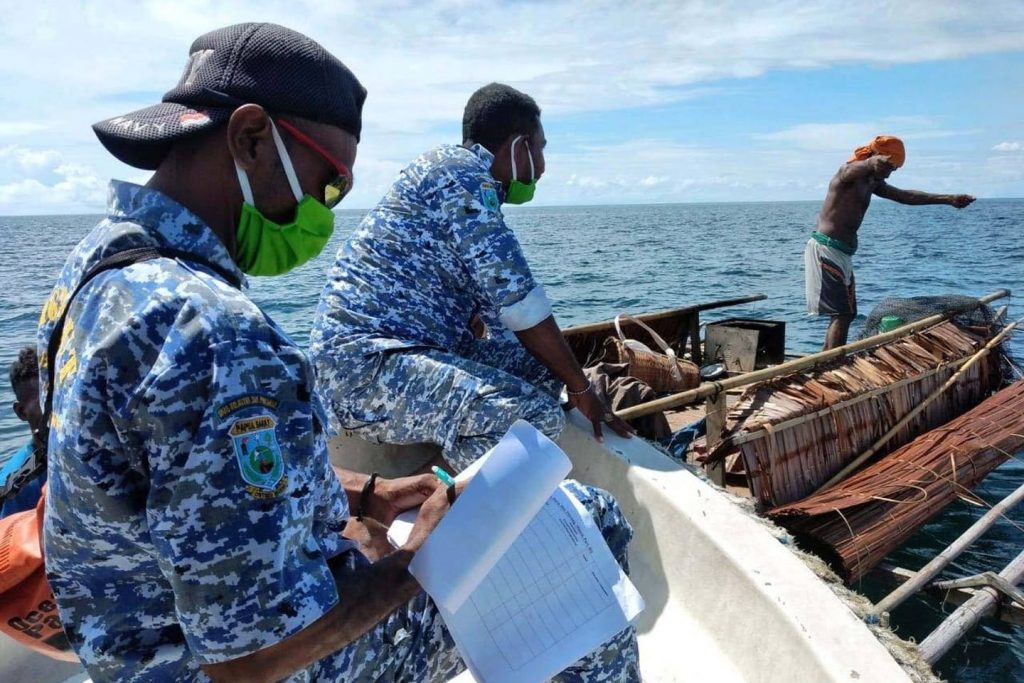 17. Coastal Communities Take Lead on Safeguarding Southeast Asia's Biodiverse Waters
Commitment from communities and local government has been a key ingredient to West Papua's success in safeguarding its rich marine ecosystems. "Communities are extremely supportive of MPAs [marine protected areas]," says Mark Erdmann, vice president for Conservation International's Asia-Pacific marine programs. "They know that if you don't restrict commercial fishing, outsiders will come in and damage the ecosystems that their livelihoods depend on." In 2014, Indonesia established its MPA management authority, which has since turned into a collaborative institution to allow authorities and communities to look after marine parks and govern financial resources together. Involving communities in marine protection strengthens compliance and ensures that MPAs respect and build on existing indigenous traditions that villagers have upheld for generations to safeguard their resources. However, conservation programs must also provide communities with alternative sources of income to compensate for lost fishing grounds.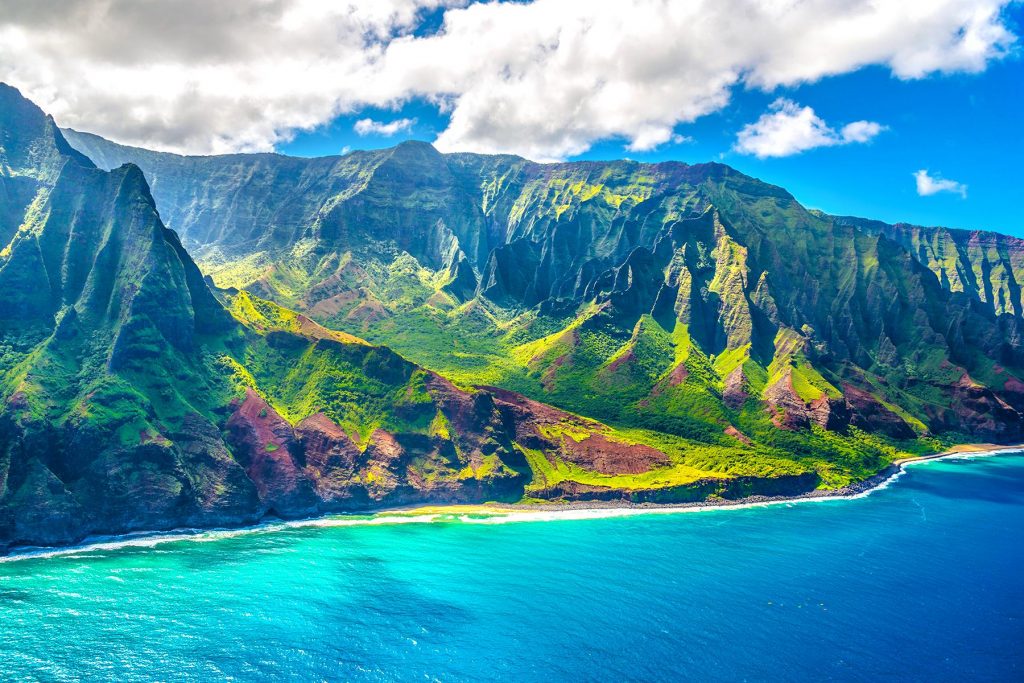 18. Native Hawaiian Culture to Influence Management of Marine National Monument
The Co-Trustees of the Papahānaumokuākea Marine National Monument have released Mai Ka Pō Mai, a historic guidance document to help agencies further integrate Native Hawaiian culture into the management of the 582,578-square mile protected region in the Northwestern Hawaiian Islands. "Mai Ka Po Mai is a groundbreaking document," said Office of Hawaiian Affairs CEO/Ka Pouhana Dr. Sylvia Hussey. "This document demonstrates that providing Native Hawaiian voices equal footing with federal and state entities in a complex management structure can lead to the successful stewardship of our most precious natural and cultural resources. Moreover, it shows that traditional Indigenous resource management is a best management practice to address climate change and other environmental challenges currently facing humanity. We hope that this stewardship approach is replicated elsewhere in Hawaiʻi and throughout the globe." Based on conceptual components of Hawaiian worldview, the document articulates principles that will guide management strategies and align with federal and state agency mandates and missions.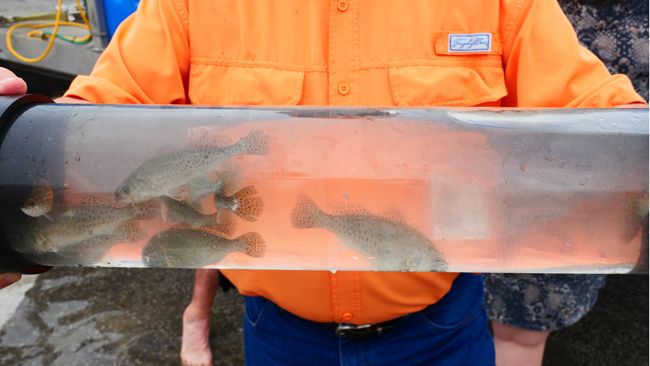 19. 20,000 Spotted Seatrout Released in Florida's Pine Island Park
Duke Energy, Coastal Conservation Association (CCA) Florida, and Florida Fish and Wildlife Conservation Commission have released about 20,000 hatchery-reared spotted seatrout at Alfred McKethan/Pine Island Park. "Our ongoing efforts with the Duke Energy Mariculture Center are helping repopulate spotted seatrout in the Gulf ecosystem," CCA Florida Executive Director Brian Gorski said. "This restocking initiative will help revitalize one of Florida's most popular inshore species." The addition of these fish at Pine Island Park will allow the existing ecosystem to thrive and create recreational fishing opportunities. The spotted seatrout were provided by the Duke Energy Mariculture Center, a certified aquaculture facility and multispecies hatchery that grows and releases redfish and spotted seatrout into the Gulf of Mexico. The center also grows a variety of submerged aquatic vegetation for restoration and living shoreline projects to support the overall health of Florida's fisheries and marine habitats.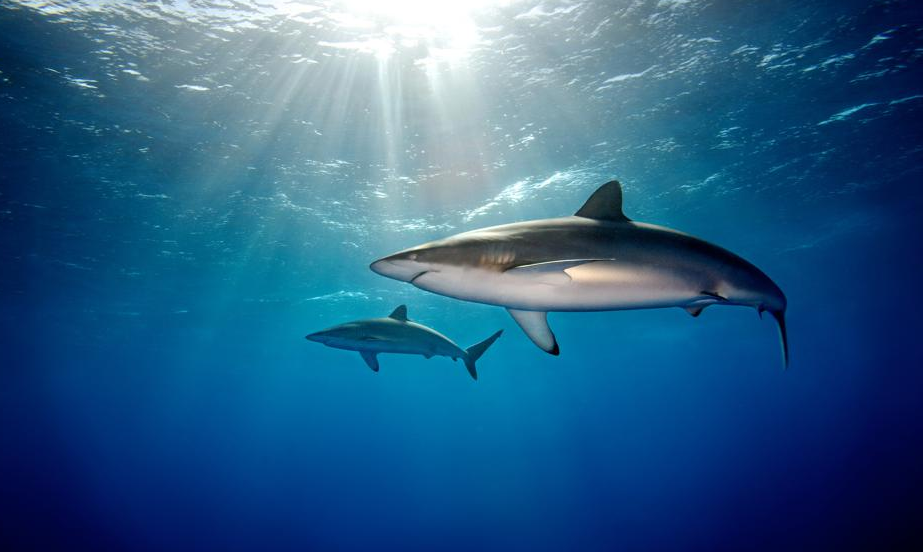 20. Sharks Attract Illegal Fishers in Marine Protected Area
The British Indian Ocean Territory (BIOT) is one of the United Kingdom's 14 overseas territories and is renowned for its marine life. A marine protected area (MPA) was created in 2010 to ban all fishing and create a haven for wildlife. But illegal fishing has stolen over 14,000 sharks over the last decade. Fishers often target reef areas, where many of the sharks are juveniles, taking them at a life stage that could damage species numbers. Of the 188 vessels investigated by the BIOT MPA patrol from 2010 to 2020, 126 were suspected of illegal fishing with 97% of these targeting sharks. Enforcement of MPA rules in this large, remote area is hard, and challenges exist in coordinating across complex jurisdictions. Yet the area is a vital refuge in the Indian Ocean, and shark numbers are still much higher than most other places.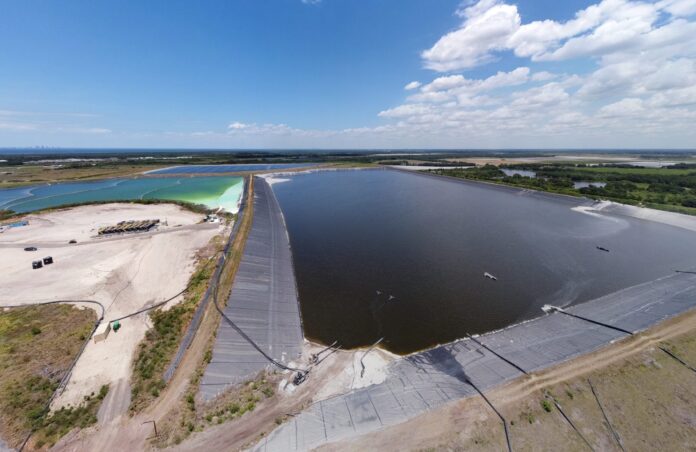 21. Conservation Groups Sue Over Piney Point Discharge in Florida
The dumping of 215 million gallons of wastewater into Tampa Bay this spring from a phosphogypsum stack at the closed Piney Point phosphate fertilizer plant has prompted five conservation groups to file a lawsuit. The lawsuit, which claims the release endangers the public, marine ecosystems, and protected species, names the governor, the Port Authority, and the Florida Department of Environmental Protection among the defendants. The wastewater was released from the compromised stack to take pressure off the unit and avert a worse spill. Surrounding areas were evacuated for fear of flooding prior to the release in late March and early April. According to the lawsuit, Piney Point is an ongoing threat to the environment, as wastewater continues to spread throughout the estuary and into Sarasota Bay, transporting tons of nitrogen and phosphorus that fuels the growth of toxic algae blooms.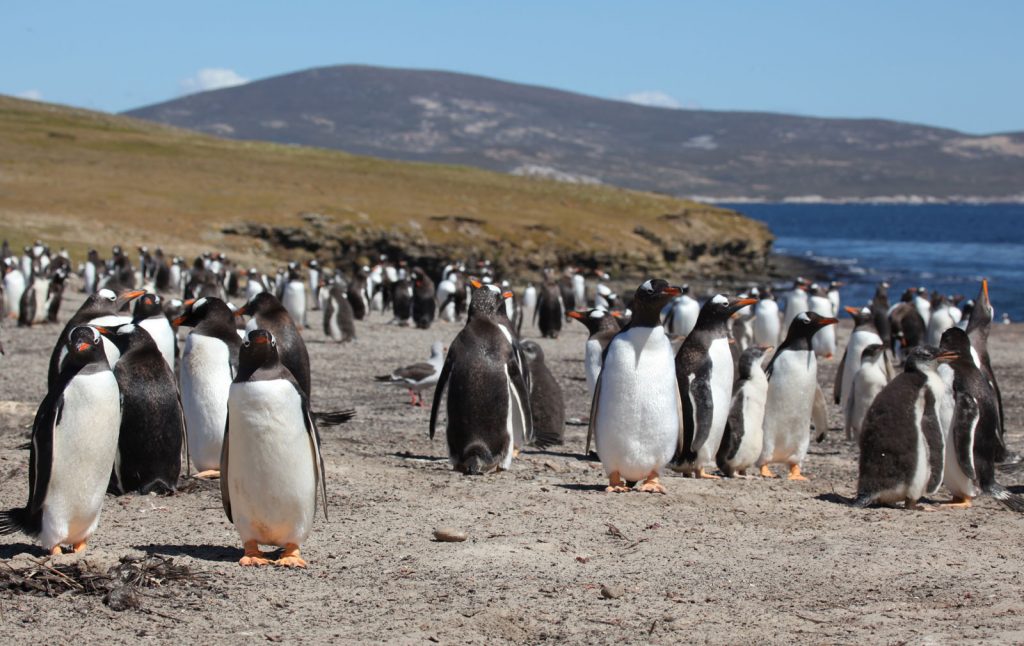 22. Deep-Water Camera Surveys Show Effective Protection in South Sandwich Islands
A new study published in Frontiers in Marine Science looks at the vulnerability of benthic communities to licensed longline research fisheries in the South Sandwich Islands (SSI) marine protected area (MPA). Using multibeam echosounder data and drop camera imagery data collected in selected locations around the SSI, researchers mapped a total of eight vulnerable marine ecosystem (VME) indicator morphotaxa along the slopes of the SSI. Observations indicate a marked change in abundance and faunal composition correlated with depth and substrate, with higher diversity occurring in the shallower hard substrate habitats. The results suggest that VME indicator taxa are mostly restricted to waters shallower than 700 meters. Based on the present understanding of the region's benthic environment, the MPA, as currently established, offers effective protection for the majority of the VME indicator taxa.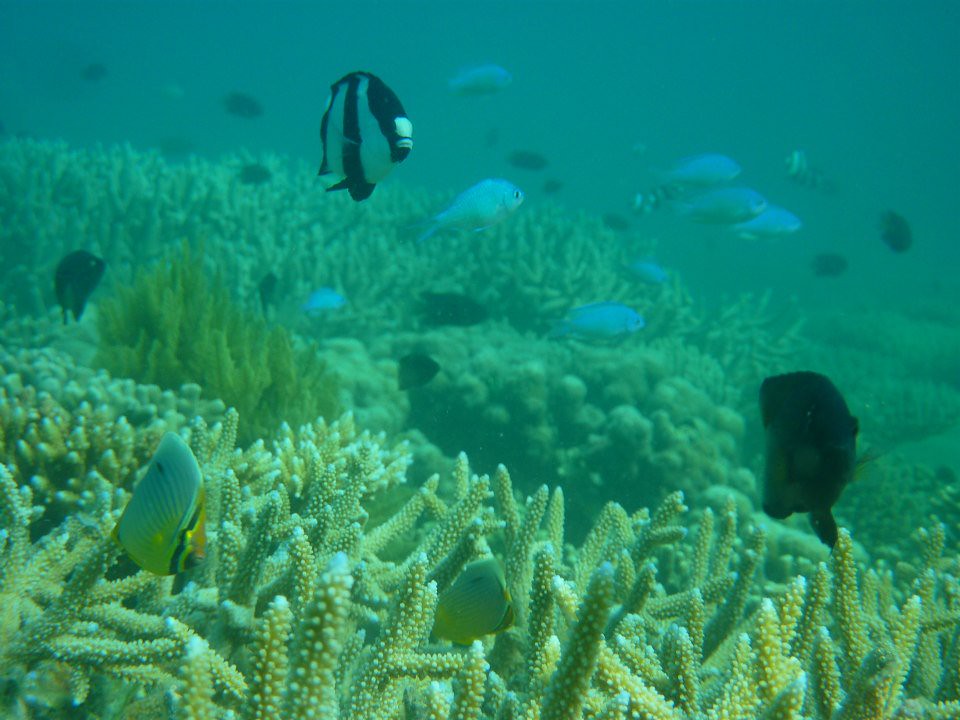 23. Study Finds Wealth Affects Participation in Marine Resource Management
A new study in Environmental Science & Policy examines how wealth influences participation in community-based conservation initiatives, especially in the marine realm. Researchers interviewed people living near marine conservation initiatives in Madagascar. They created an asset-based wealth index and showed that both knowledge of and participation in marine conservation was positively correlated with wealth. Specifically, three of the four participation categories were statistically correlated with wealth, including involvement in any element of the conservation project, involvement in decision-making, and in enforcement. However, wealth was not significantly correlated with participation in monitoring. The research highlights the importance of understanding underlying drivers of participation in community-based conservation. If the poorest in a community are underrepresented in local participation, the conservation initiative will not only be unjust, it will also likely be less effective.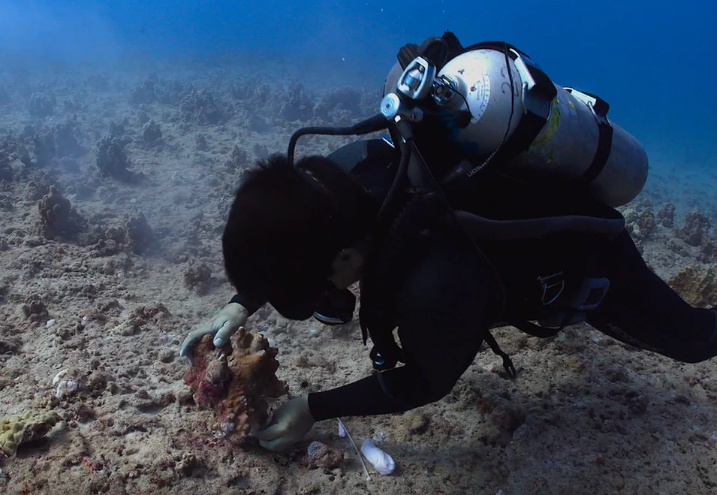 24. Ocean Conservation Groups Work With Community to Restore Coral Reefs
Ocean conservation groups have begun a project to rebuild coral reefs in Maunalua Bay. As part of the "Restore with Resilience" project, over 4,000 thermally resilient and locally sourced coral fragments will be planted to help rebuild coral reefs. Community volunteers took two samples, then attached them to aragonite plugs to help scientists assess the coral's resilience to warmer temperatures in specialized tanks. The coral fragments will be planted at strategic locations. "The Hawaii Institute of Marine Biology has been testing this methodology of fragmenting corals to figure out if they will survive open waters then replanting them in the reefs," said Doug Harper of Malama Maunalua. "This is necessary because with climate change, a lot of the reefs are going to be bleached and potentially die." The hope is that the fragments will grow and reproduce over time and enhance overall reef resilience.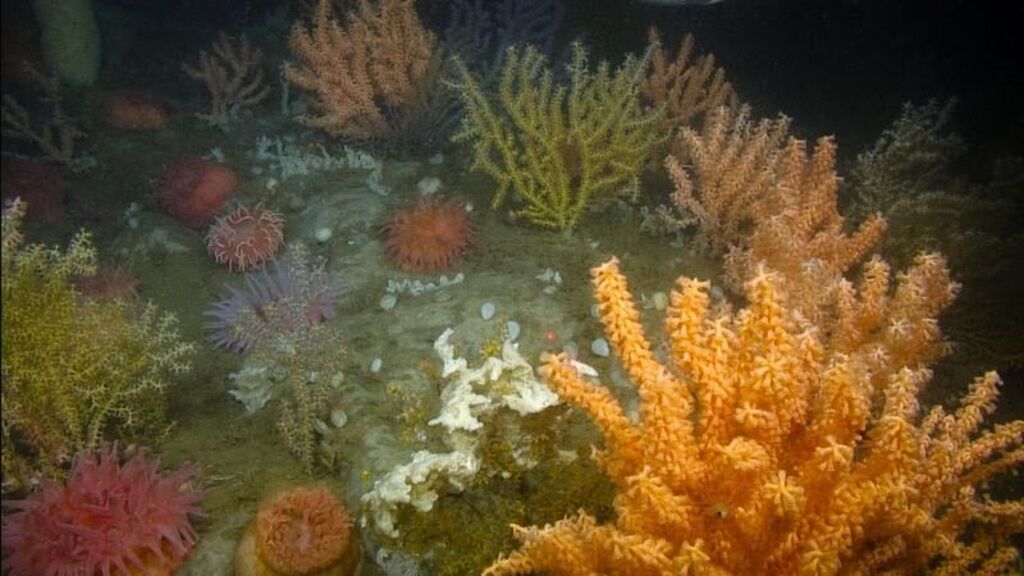 25. Deep-Sea Corals off Coastal Maine Get Permanent Protection
Fishery regulators in the Northeast permanently protected 25,000 square miles of seafloor against some types of commercial fishing to protect sensitive deep-sea corals. The National Oceanic and Atmospheric Administration (NOAA) issued a final rule that bars mobile bottom-trawling gear from vast deep-sea areas along the outer continental shelf off New England and in smaller areas closer to Maine's coast. "The deep sea corals have a very fragile skeleton and can be broken or displaced with a single pass of these nets, and they won't recover," said Gib Brogan of Oceana, a nonprofit ocean conservation group. The NOAA designations mark a proactive effort to ward off damaging fishing practices. Protected zones include some sea bottom valued by Maine's lobster fleet. But lobster pots are specifically exempted from the new regulations, which were proposed by the regional Northeast Fisheries Management Council.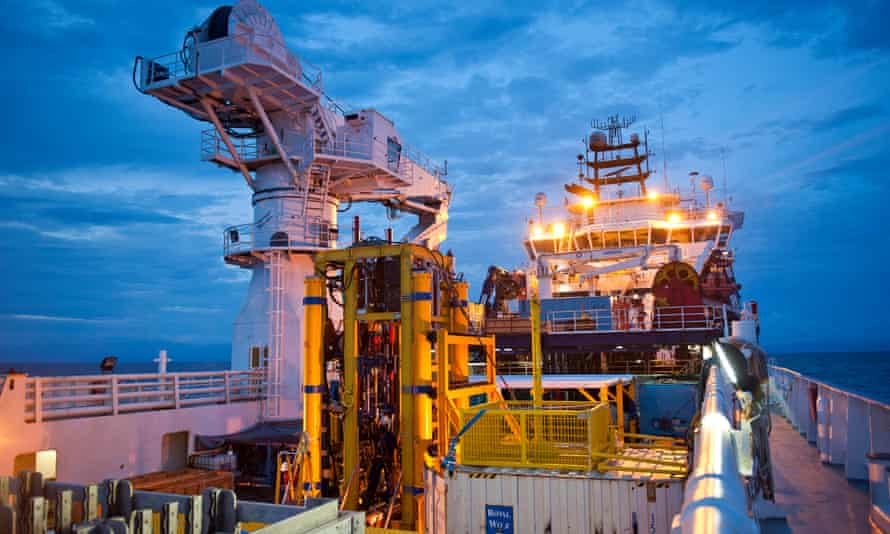 26. Deep-Sea Mining Rules Accelerated by the Small Micronesian Nation of Nauru
The government of Nauru plans to ask the International Seabed Authority (ISA) to fast-track the adoption of seabed mining regulations, a source with direct knowledge told Reuters, in a sign of growing pressure to launch the controversial new industry. The so-called "two-year rule" would compel the ISA to allow seabed mining to go ahead within two years, effectively setting a deadline for the body to finalize mining regulations. The Pacific island nation is a sponsoring state for The Metals Co., formerly known as DeepGreen. Deep-sea mining involves sucking up potato-sized rocks that contain cobalt, nickel, and other battery metals and are strewn across the Pacific Ocean floor. Some scientists and environmentalists have called for a ban on the practice, saying too little is known about deep-sea ecosystems and mining could wipe out as-yet undiscovered species.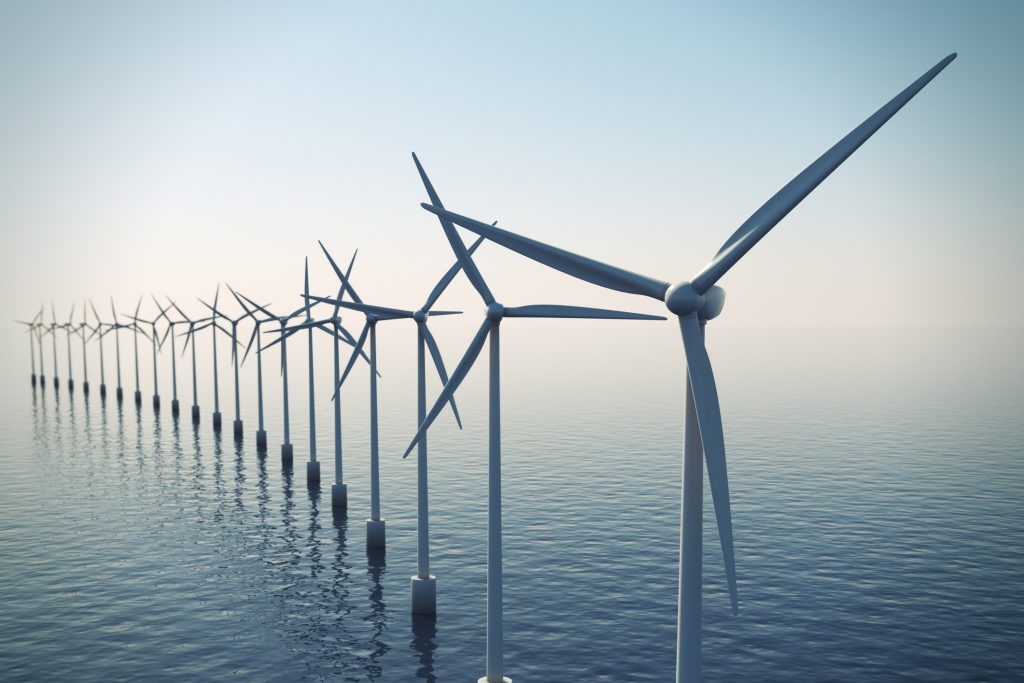 27. United States Senate Introduces Bill: Coastal Resiliency Through Offshore Wind
U.S. Senators Jeanne Shaheen, Sheldon Whitehouse, and Bill Cassidy have introduced the Reinvesting in Shoreline Economies & Ecosystems (RISEE) Act, which would create a dedicated funding stream from offshore wind development for coastal protection and resiliency. This will allow for more equitable resource-sharing between states, the federal government, and conservation programs. Current law requires all revenues generated from offshore wind leases and production beyond state waters be deposited in the U.S. Treasury. The RISEE Act sends 50% of offshore wind revenue to adjacent states where offshore wind farms are developed. The state funds can be used for coastal restoration, hurricane protection, or infrastructure; to mitigate damage to fish, wildlife, or other natural resources, including through fisheries science and research; and to implement a marine, coastal, or conservation management plan.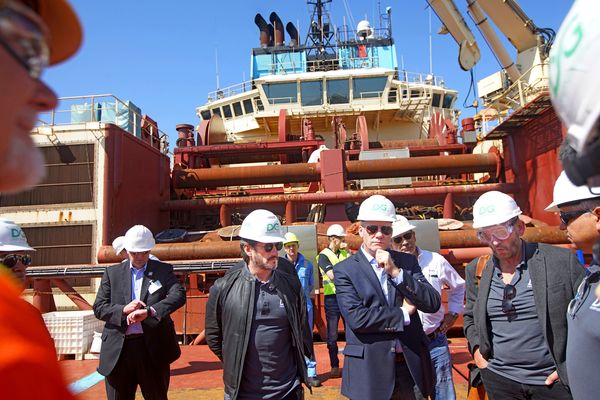 28. Mining Startup's Rush for Underwater Metals Comes With Deep Risks
A seabed mining startup, DeepGreen Metals Inc., has successfully sold itself to investors as a game-changing source of minerals to make electric car batteries that can be obtained in abundance—and at great profit—while minimizing the environmental destruction of terrestrial mining. But evidence indicates the seabed targeted for mining is one of the most biodiverse places on the planet. Deep-sea life where DeepGreen would mine persists on timescales that dwarf human existence. Nodules form over tens of millions of years, accumulating metallic elements from seawater. A single nodule can be home for scores of species, including millennia-old corals and sponges that incubate ghost octopus eggs. Through mining, all marine life on nodules would be killed. Microbial life in the sediment would also be in peril. Scientists, environmentalists, and some governments are calling for a moratorium on deep-sea mining until its ecological consequences can be better understood.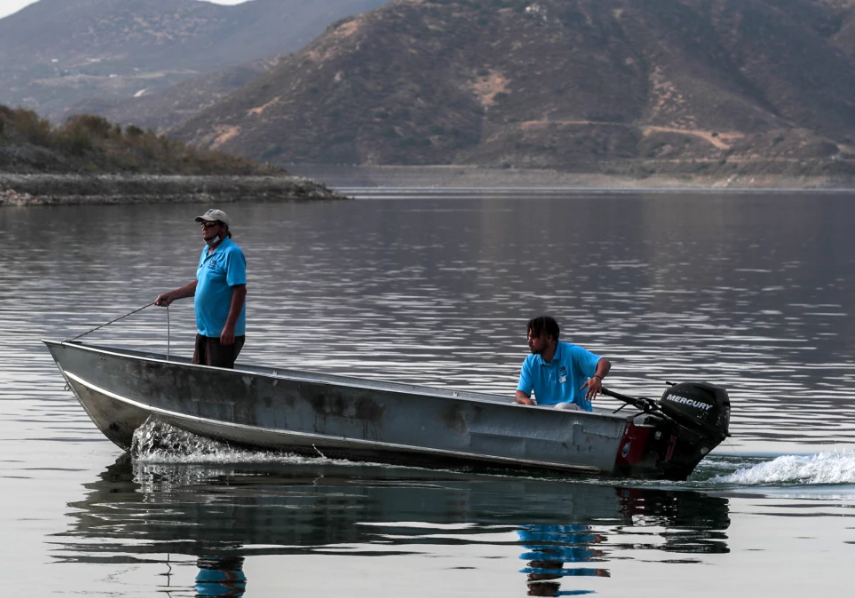 29. Giant 'Inland Ocean' Is Southern California's Last Defense Against Drought
Diamond Valley Lake in Riverside County, California is 4½ miles long, 2 miles wide, and holds back nearly 800,000 acre-feet of water. It is an 'inland ocean' that Southern California can tap into for a major disaster or in dry times. It is also part of a galaxy of new laws, conservation efforts, and desalination plants that residents have invested in to save water. Numerous factors, like the current drought and a heatwave, raise anxieties about meeting demands for agriculture while preserving flows for habitat and endangered species. Yet water availability is expected to remain stable over the next few years, in part because of the reservoir. According to Jay Lund of University of California Davis, "Diamond Valley Lake is an example of what it takes to be successful with water in one of the wealthiest, most densely populated metropolitan areas on Earth."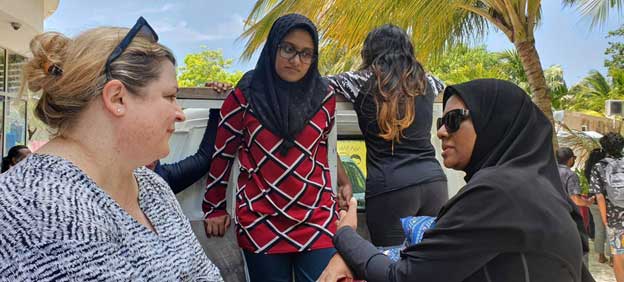 30. Opinion: Maldives' United Nations General Assembly Presidency Renews Hope for Small Island Developing States
In June, Abdulla Shahid, the Maldives' foreign minister, was elected President of the 76th Session of the United Nations General Assembly (UNGA), which commences in September. This is the sixth time a candidate from a Small Island Developing State (SIDS) will steer the work of the UN's highest policy-making organ. This position gives SIDS outsized power as a voting bloc, which they have wielded to great effect, particularly regarding climate change. SIDS have hosted pivotal conferences on sea level rise; shown critical leadership in the creation of the UN's Sustainable Development Goals (SDGs); and convened negotiations on conservation on the high seas. Shahid's election, as with the SIDS leaders before him, offers new hope for islands and the whole international community. By promoting the interests of SIDS, we are protecting the future of mankind.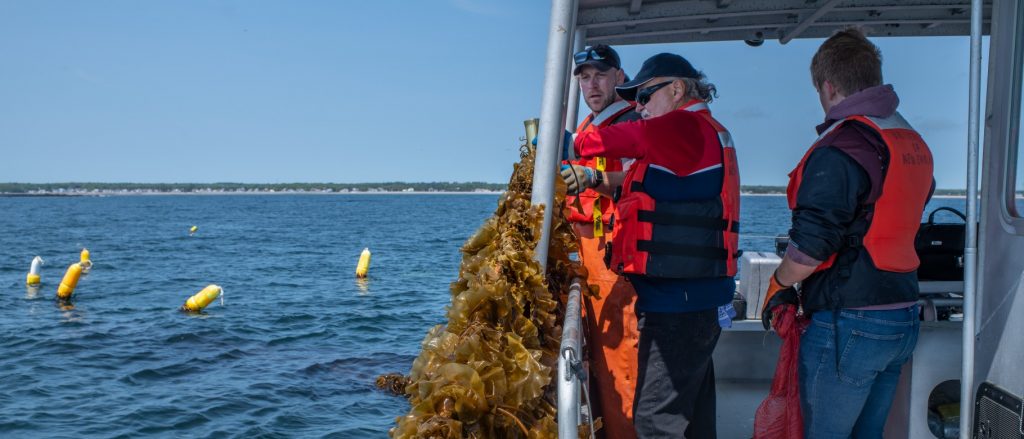 31. Study Confirms that Restorative Aquaculture Benefits Marine Life
A new study in Reviews in Aquaculture shows that shellfish and seaweed farming are a critical component of regenerative food production. The comprehensive study from the University of New England and The Nature Conservancy paints a bright picture of aquaculture's potential to help meet food demand and improve ocean health. Researchers systematically reviewed 65 sources to assess the biodiversity benefits of mussel, oyster, clam, and seaweed farms. A greater number of fish and invertebrates were observed on the farm sites than nearby locations. Mussel farms appear to be the most beneficial for enhancing the volume of marine life, as about 3.6 times more fish and invertebrates appear around mussel farms compared to nearby locations. Restorative shellfish and seaweed farming offers a sustainable method to meet the nutritional needs of the growing human population, while maintaining and improving the health of waters, lands, and animals.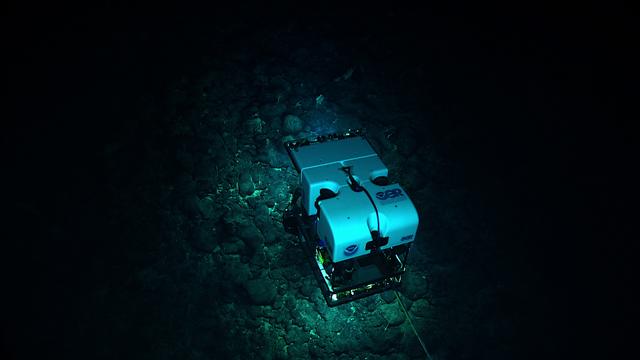 32. Deep Ocean Offers Climate Change, Medical Solutions but Needs Better Monitoring
The deep sea stretches from 200 meters to almost 11 kilometers below sea level. Less than 1% of it is monitored by scientists. From new species to carbon sequestration, deep ocean ecosystems have a lot to offer. Oceans naturally act as carbon sinks: upon meeting the surface, carbon dioxide dissolves and then sinks to deeper waters, absorbing most of the excess heat generated by humans. Deep ocean ecosystems also host a variety of species, with new medical applications emerging thanks to organisms living deep under the surface. But the lack of data challenges conservation efforts and tracing the impact of climate change. A new treaty is being discussed at the United Nations to bridge the gaps left by the 1982 Convention on the Law of the Sea, which established guidelines to manage oceans and put the International Seabed Authority in charge of the sea floor.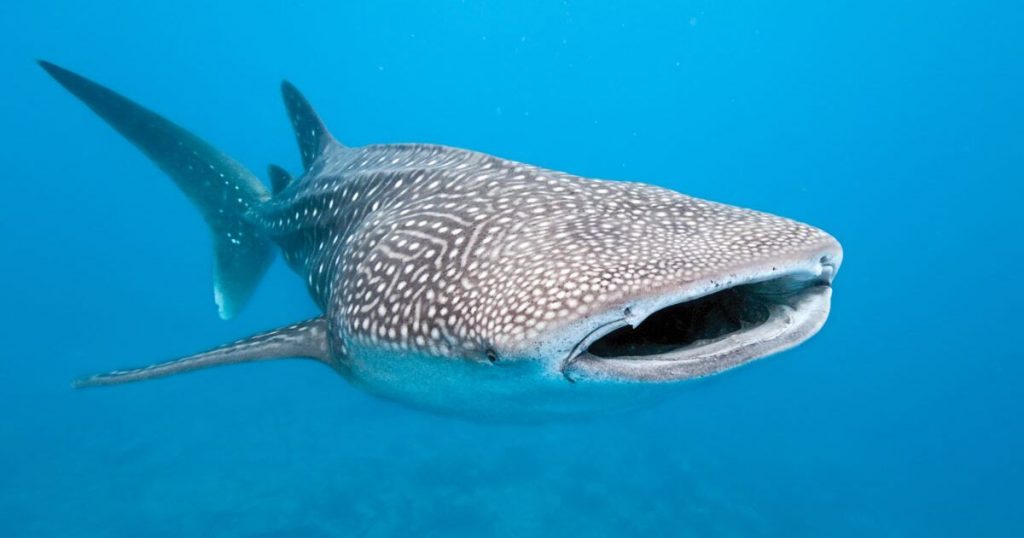 33. Researchers Find Whale Sharks Shed DNA to Leave Genetic Trail
Researchers from the Perth-based University of Western Australia have found whale sharks are shedding their DNA into the seawater and leaving a trail of genetic clues in their wake. The study, published in Molecular Ecology Resources, found that even the smallest genetic signs in the seawater could help track individual whale sharks and monitor their populations. Researchers collected environmental DNA (eDNA) by visiting known whale shark "hot spots" where the team swam behind whale sharks and filled small bottles with seawater. Whale sharks are notoriously challenging to track despite their large size. But like all marine species, whale sharks shed their unique DNA codes into the ocean, known as "eDNA," via biological material. The team then analyzed the seawater samples through a process called eDNA haplotyping. The research could go beyond whale sharks and be applied to other species at risk.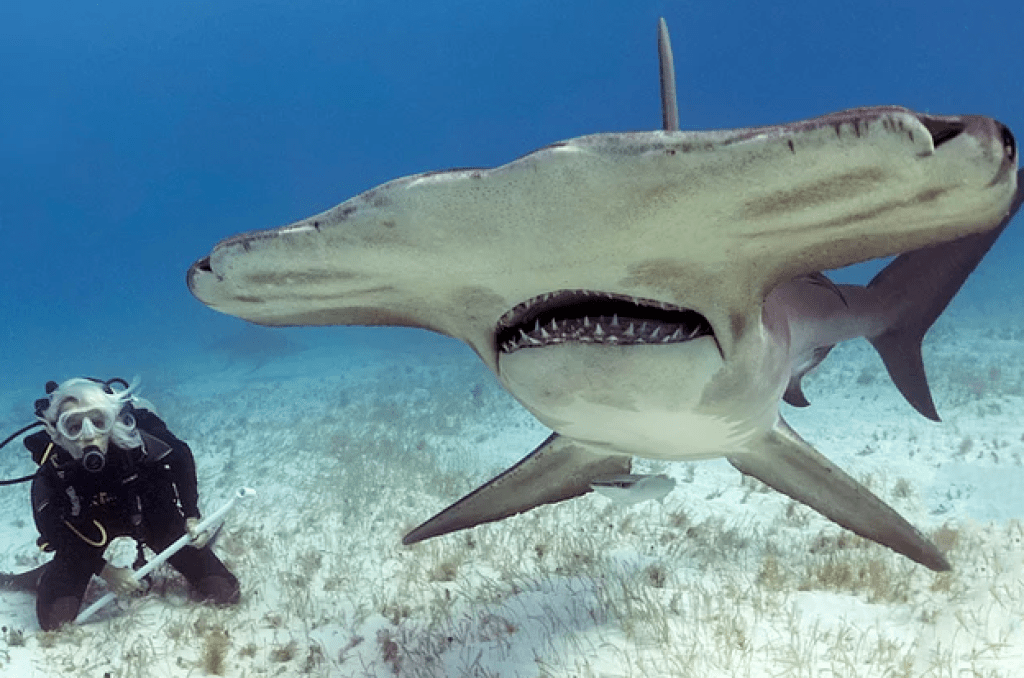 34. Study Discovers How Some Sharks Rest
A new study discovers that sharks use ocean currents to take turns resting by 'surfing' in a conveyor belt formation. A research team from Florida International University studied the nocturnal hunting behavior of grey reef sharks from Fakarava Atoll in French Polynesia. Researchers observed sharks inching forward against the current, getting carried back, then inching forward again. The process was similar to a conveyor belt. Surfing the updraft allowed the grey reef sharks to conserve at least 15% of normal swimming energy expenditure. Researchers used ocean current information to guess where they would find other shark resting spots. Using multibeam sonar, the team predicted and mapped where updrafts might occur and used tracking sensors to monitor these spots. Future research may use this information to locate sharks and other species, such as squid, that must move to live.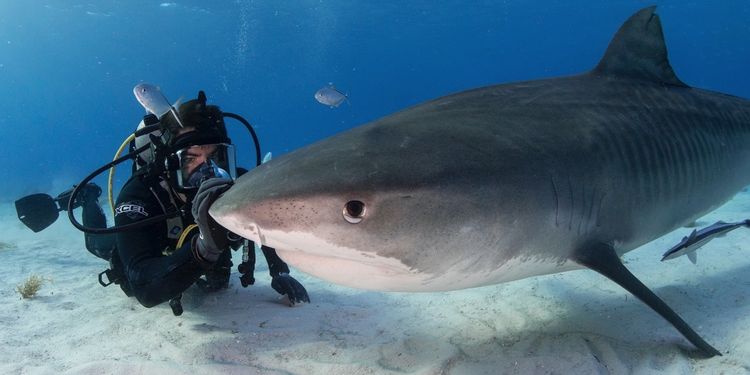 35. Documentary from Renowned Horror Director Focuses on Shark Fin Trade
A new documentary explores the deaths of millions of sharks. In FIN, premiering on Disney+ July 13, Roth and a professional group of scientists, researchers, and activists sail around the globe uncovering the truth behind the deaths and exposing the criminal enterprise impacting their extinction. Roth said, "FIN is the scariest film I've ever made, and certainly the most dangerous, but I wanted to send a message of hope to end this needless massacre of sharks. They keep our oceans clean to produce half our oxygen, and they deserve our respect and deserve to be saved, especially now when the shark fin sales ban is going before the [United States] House." He continued, "I wanted to show the crisis from all sides, and paired with an action campaign, we can make the change necessary to protect them. Time is running out."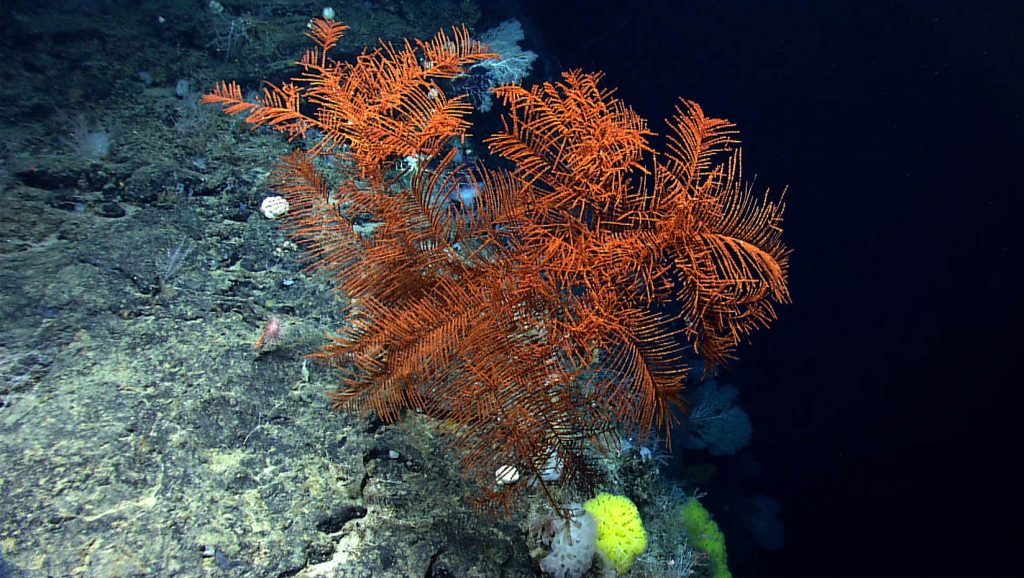 36. North Atlantic Expedition Will Bring Attention to Ocean Mountains
Cold-water coral expert Rhian Waller will lead the National Oceanic and Atmospheric Administration Ocean Exploration's 2021 expedition looking at North Atlantic seamounts. Seamounts are underwater mountains formed by volcanic activity. Lava breaks through thin spots in the Earth's crust to form undersea mountains that support marine life. Nutrient-rich water flows around the seamounts, providing food for plankton, fish, turtles, and seabirds. If seamounts grow high enough to break the ocean's surface, they become islands. Waller says, "To make sure the ocean is healthy overall, we have to care about all of it. And to care for it, we have to know what's there." Waller's team will use a remotely operated underwater vehicle to collect data and specimens at the New England and Corner Rise seamounts to improve understanding of the formations, increasing awareness about the value of the ocean, and informing marine resources management.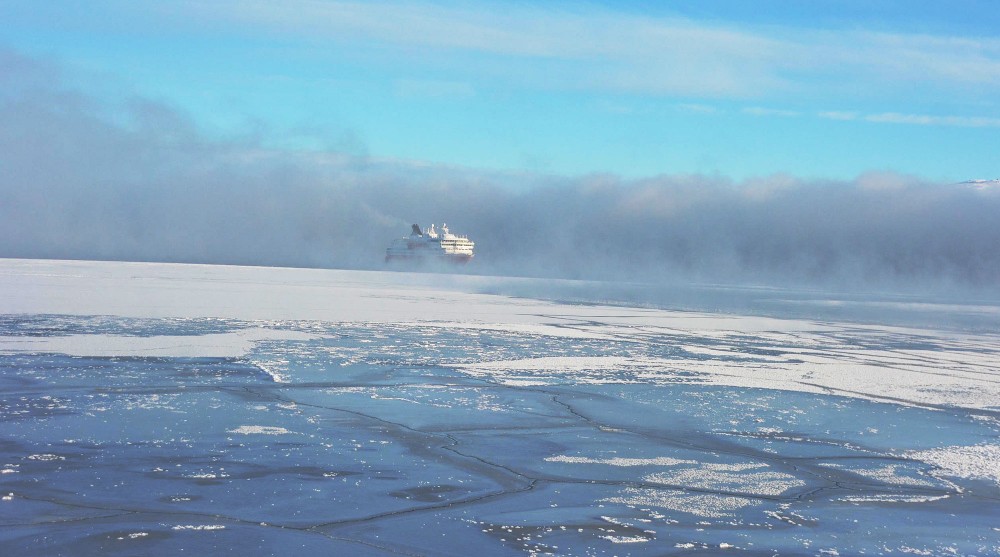 37. Drilling in the Barents Sea Could Demand Cooperation Between Norway, Russia
Aker BP will begin drilling in the Barents Sea, on the demarcation line between Norway and Russia. The reservoir is believed to extend into the Russian side. According to a treaty between Norway and the Russian Federation, discoveries with reservoirs that extend into both the Norwegian and the Russian zone should be jointly developed and exploited. If Aker BP finds gas there, the treaty applies. "The entire energy world will turn its eyes to the north if large cross-border discoveries are made here," said the director of Aker BP. "A part of the oil and gas industry is subject to sanctions against Russia. This means that business opportunities in this area will create difficulties." However, "if natural gas is one of the ways forward for pure hydrogen which, in turn, solves the world's climate challenges, this area will be no less relevant."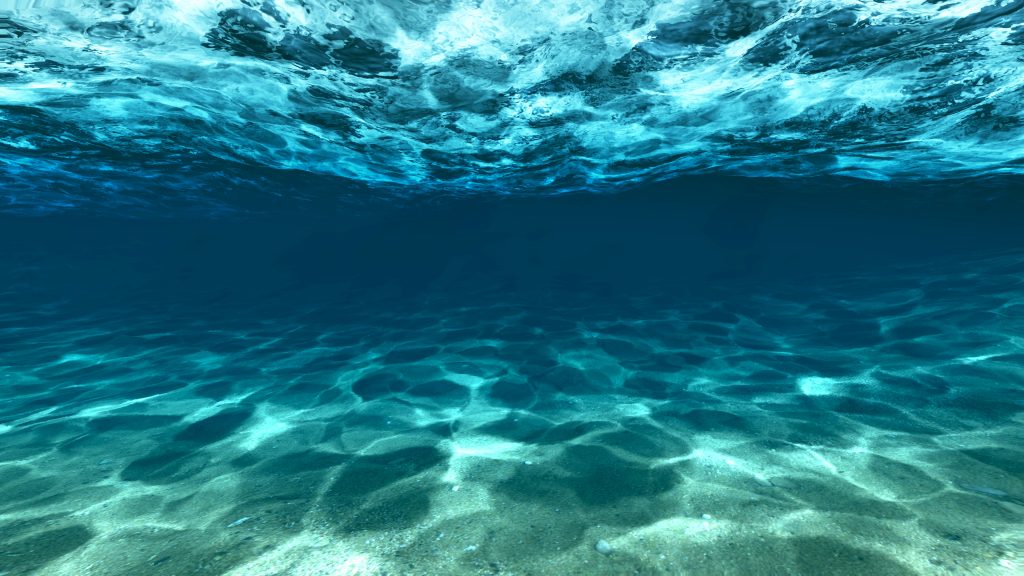 38. Canada's Indiginous Mushkegowuk Hope for 'Parallel Process' on Ocean and Land Conservation
As Mushkegowuk Council works on the national marine project, some hope terrestrial conservation will be a part of it. The Hudson Bay Lowlands is one of the largest wetlands in the world and is crucial in addressing climate change. Peatlands store twice as much carbon as the entire world's forest biomass. The region faces multiple threats, including climate change and legislation that removes roadblocks for development. The Ring of Fire upstream development could bring hundreds of years of mining and grow the region's population. The Mushkegowuk chiefs called for a moratorium in January to allow time to do comprehensive studies and ensure there are proper protection plans. "These regions are actually one ecosystem, that's how we look at it," said the Council's Lands and Resources Director. "They are all connected: the water in the wetlands, how it flows into the basin. One feeds the other."