June 18, 2021: G7 Summit Leaders Pledge Climate Action, But Fall Short, Pygmy Blue Whales, Global Treaty to Regulate Plastics and more…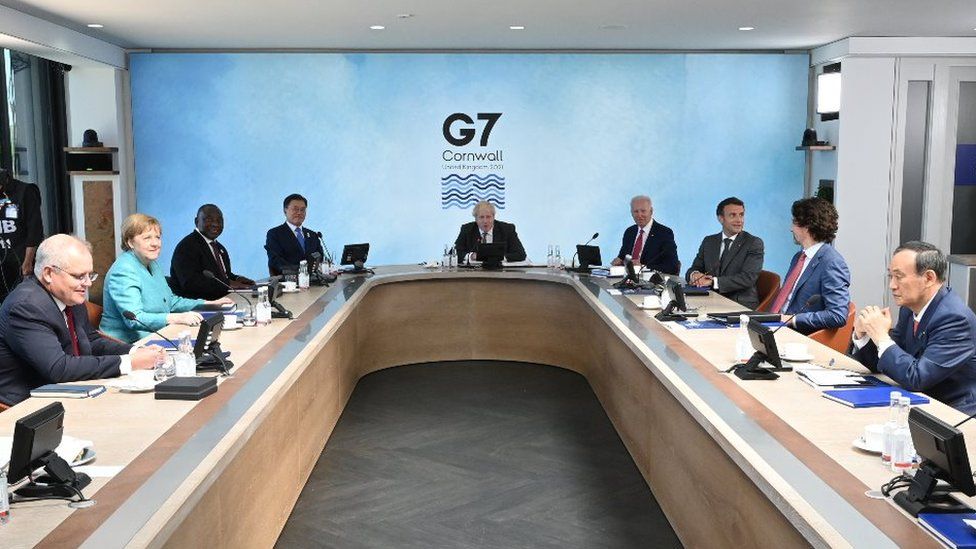 1. G7 Summit: Leaders Pledge Climate Action but Disappoint Conservationists
After a G7 summit in Britain, the G7 nations have agreed to step up action on climate change and pledged to raise $100 billion a year to help poor countries cut emissions. Leaders also promised to help developing countries move away from coal. According to some environmental groups, the promises lack detail and insufficiently address the urgency and scale of the crisis. Developed countries agreed in 2009 to contribute $100 billion a year in climate finance to poorer countries by 2020. However, the target was not met, in part because of the Covid pandemic. The commitment to help nations move away from coal power, which initially came from the White House, will phase out coal unless plans include carbon capture technology. The G7 will stop funding new coal generation in developing countries and offer up to $2.8 billion to stop countries' using the fuel.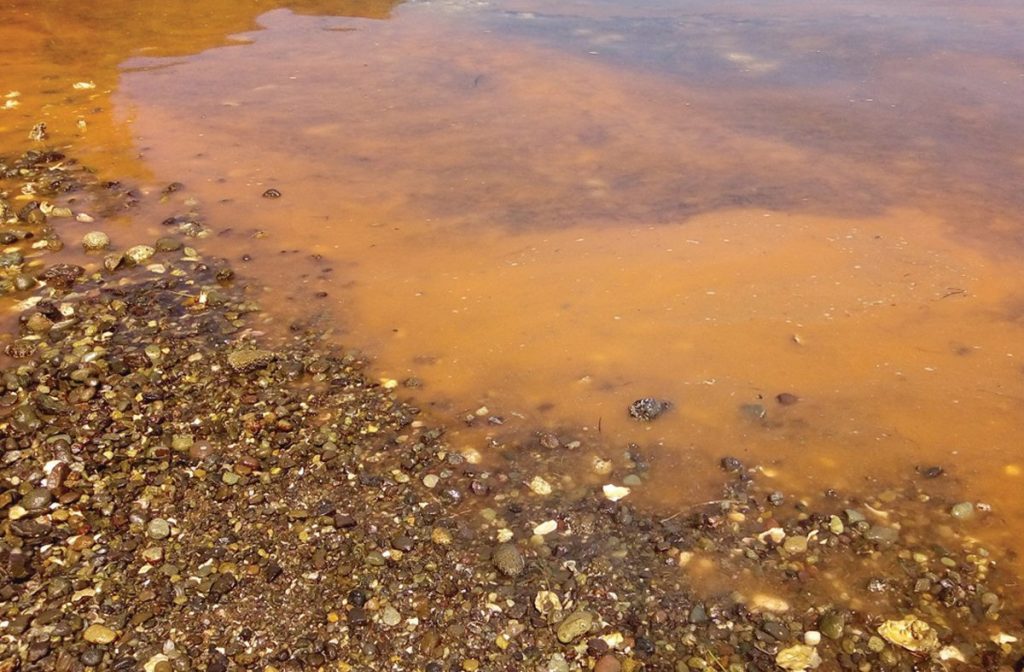 2. Marine Biotoxins Decline in Discovery Bay
In Washington state's Discovery Bay, a harmful algae bloom that caused a shellfish closure in April has dissipated, and officials found shellfish samples to have safe levels of the marine biotoxin that causes paralytic shellfish poisoning. Butter and varnish clams retain biotoxins longer than other species, so Discovery Bay remains closed to their recreational harvesting. Gathering other types of shellfish is safe, according to the state Department of Health. However, other beaches on the Strait of Juan de Fuca are also closed to butter and varnish clams. Meanwhile, a red-orange algae bloom is visible in Dabob Bay, but it is not a toxin producer and was caused by the marine phytoplankton Noctiluca scintillans. Ocean beaches are closed to all clams, oysters, mussels, and invertebrates like the moon snail. Shellfish harvested commercially are tested for toxin before distribution and should be safe to eat.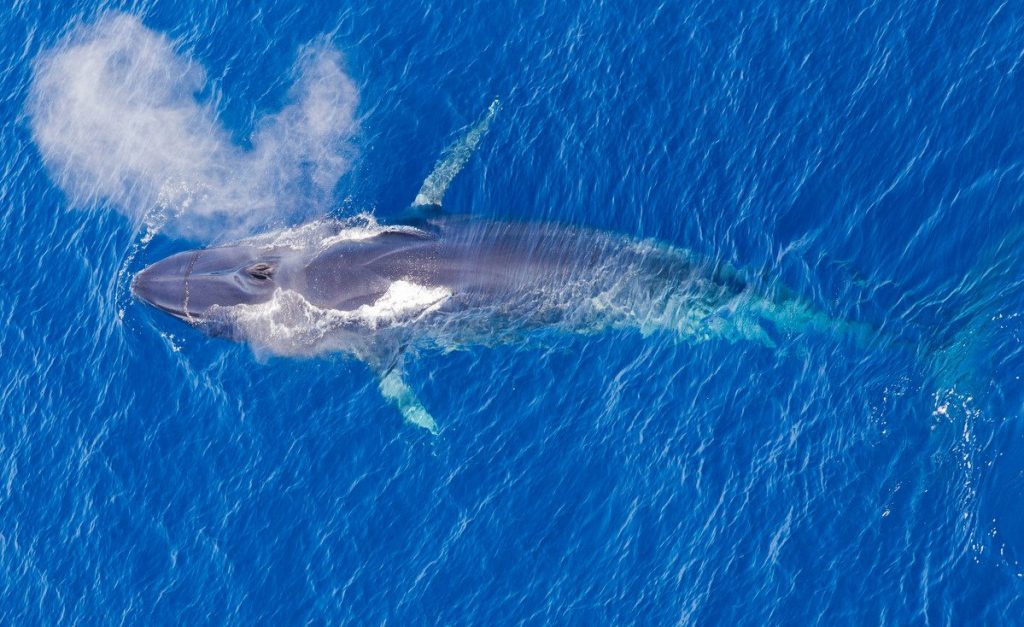 3. New Population of Pygmy Blue Whales Discovered
Blue whales are the largest animals in the world, but they're also some of the hardest to find. A team of scientists has discovered a new population of pygmy blue whales, the smallest subspecies of blue whales, in the Indian Ocean. The whales' singing, recorded by underwater bomb detectors, gave them away. Advanced underwater microphones detect soundwaves from potential nuclear bomb tests but pick up other detailed ocean sounds as well. If visual sightings confirm this new population, they would become the fifth group of pygmy blue whales to be discovered in the Indian Ocean. The finding is big news for marine conservation, as blue whales were brought to the edge of extinction from whaling in the 20th Century. Unlike many other types of whales in the Southern Hemisphere, their numbers haven't rebounded. However, discovering a new population is the first step to protecting it.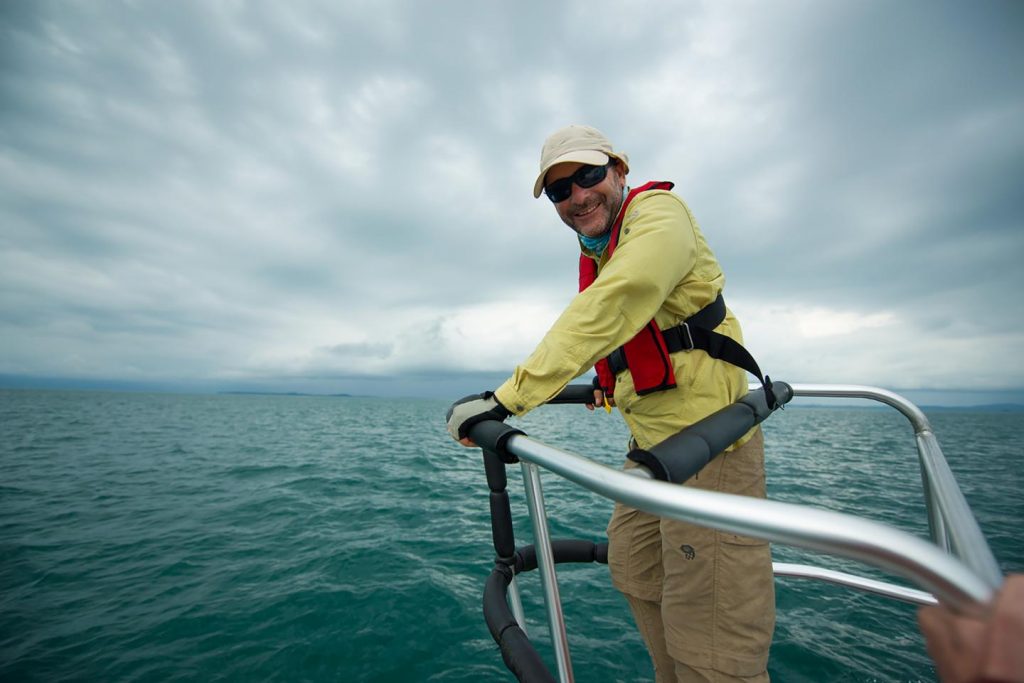 4. Panama Expands Limits of Coiba Protected Area
The President of Panama has signed an executive decree that expands the limits of the Cordillera de Coiba protected area, a step that will double the amount of protected Panamanian marine surface. In 2015, Panama established the Cordillera de Coiba protected area, composed of about 6,650 square miles. In January 2021, the country joined the High Ambition Coalition for Nature and People with the commitment to support the 30×30 Initiative. With the expansion, Panama adds 19,505 square miles to the Coiba protected area, reaching a total of 37,916 square miles of marine protected areas throughout the country and achieving the goal of the 30×30 Initiative nine years ahead of schedule. The expansion will protect a series of underwater mountain ranges and the species unique to them. The areas where migratory marine species circulate will also be better preserved.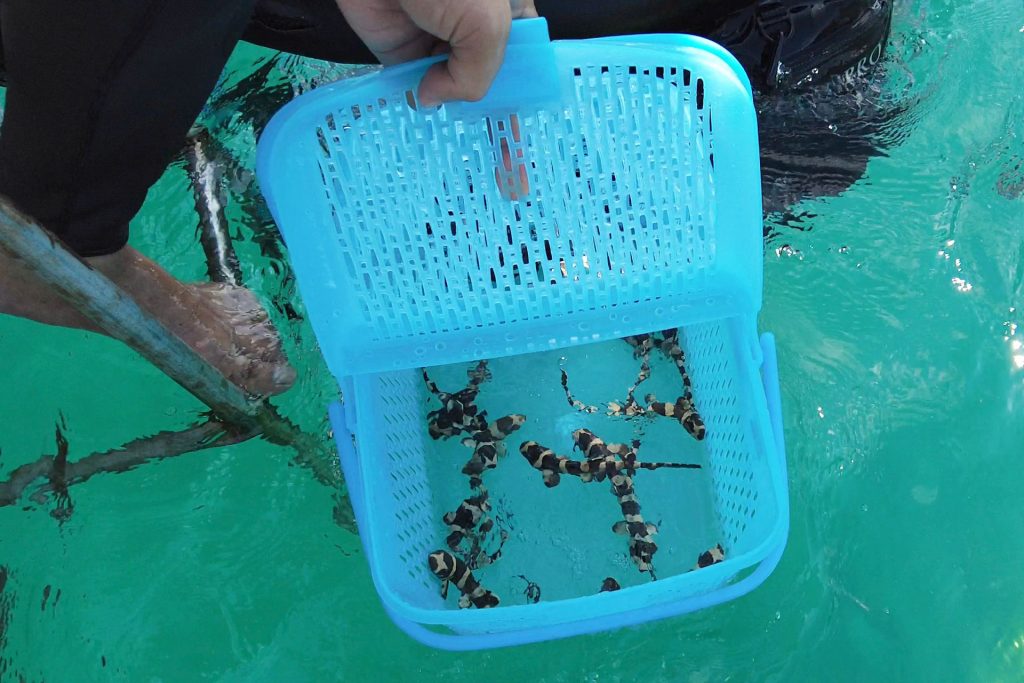 5. Juvenile Endangered Bamboo Sharks Released In Gulf of Thailand
Researchers have released scores of juvenile bamboo sharks in the Gulf of Thailand, hoping to remove the species from the International Union for Conservation of Nature's "Near Threatened" red list. The small, slow-moving, bottom-dwelling sharks have become endangered in recent years because of their popularity with fish collectors and exotic food diners. The species is native to the Gulf of Thailand and is also found across Southeast Asia, Japan, and Northern Australia. The sharks are one of the smallest marine predators, growing to a maximum length of around 1.2 meters (4 feet), and are not threatening to humans. They feed mainly at night, using their small teeth to grasp or crush prey. The project has so far helped hatch, nurse, and deliver more than 200 bamboo sharks to the Gulf of Thailand.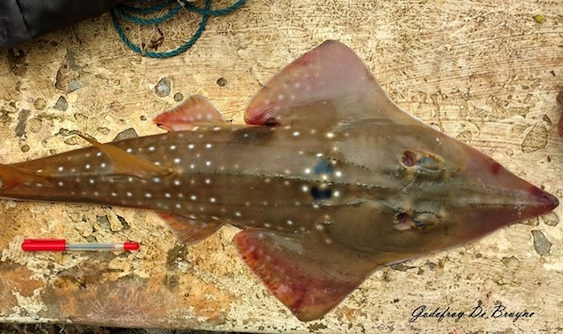 6. Sharks and Rays Protected in Gabon
The Government of Gabon has passed landmark measures to protect the country's sharks and rays. Over the past decade, the Gabon government has identified 69 species, resulting in two new laws to manage endangered marine animals. The new laws will help safeguard Gabon's most vulnerable sharks and rays and ensure their sustainable capture. The first new law regulates shark and ray catch in Gabon's fisheries. Fishermen will need special authorization to target sharks and rays; also, they must land sharks whole, and the practice of shark finning and all export of shark and ray products from Gabon are banned. A second law adds a wide range of sharks and rays to Gabon's list of protected marine species. The action is timely, as some of Gabon's species have already been lost, including both species of sawfish.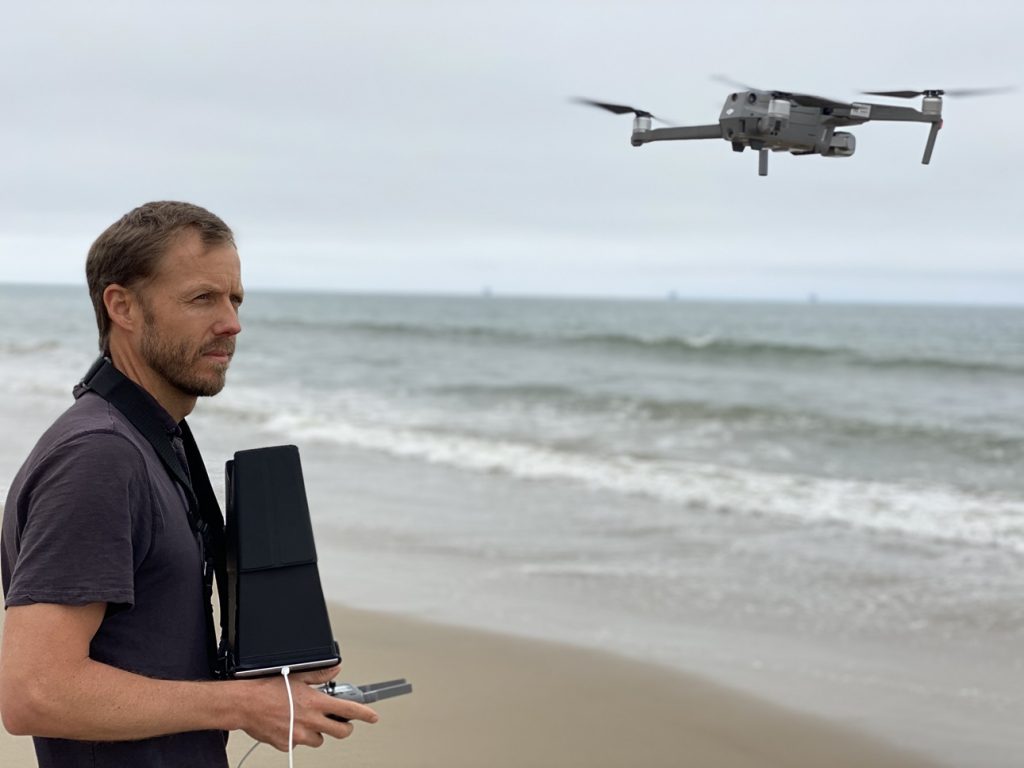 7. A High Seas Treaty Can Help Safeguard Ocean Health for Generations
A marine biologist led a team of scientists tasked with identifying marine areas of exceptional biological and ecological value. In a new interview, Doug McCauley says that marine protected areas (MPAs) are "a win for both people and biodiversity" since they allow protected populations to thrive. Expanding populations then spill beyond the MPA to where the fish can be harvested. According to McCauley, we have an opportunity to protect important parts of our ocean through MPAs. A strong treaty on the high seas would help protect biodiversity. The benefits from that protection would help combat food insecurity and grow a high seas blue economy, and it would help leverage the power of ocean health to fight climate change. McCauley concludes, "Linked successes like this are rare. This is a true once-in-a-lifetime opportunity to do something of lasting importance for our planet and its people."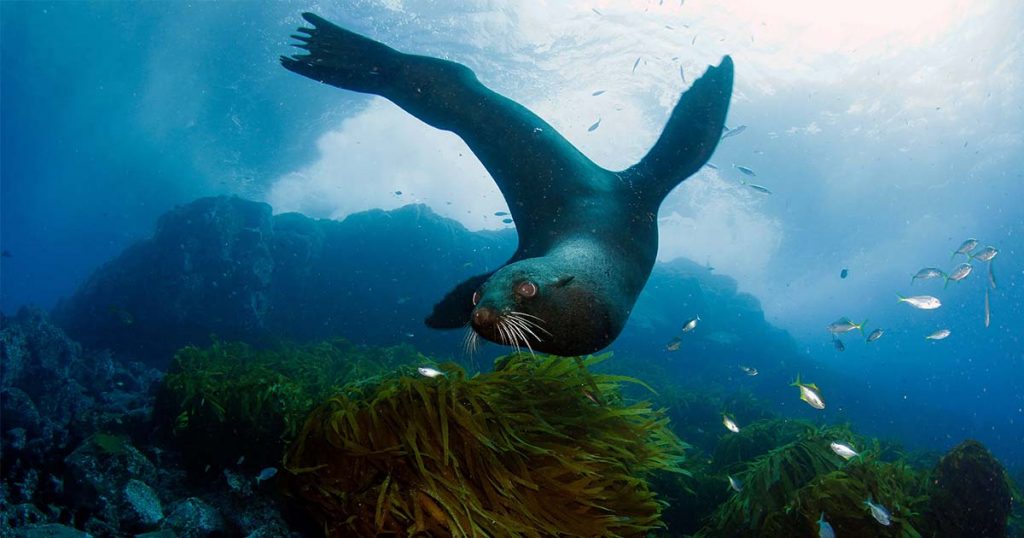 8. Bloomberg Philanthropies and Commonwealth Secretariat to Boost Ocean Conservation
On World Oceans Day, Bloomberg Philanthropies announced that it will expand its partnership with the Commonwealth Secretariat to tackle critical challenges facing the ocean. The commitment builds on Bloomberg Philanthropies' Vibrant Oceans Initiative, which has supported the adoption of ambitious marine conservation policies in 10 countries around the world, protecting nearly seven million square miles of ocean since 2012. The partnership between Bloomberg Philanthropies and the Commonwealth Secretariat will support training and capacity-building programs such as addressing climate change through "blue carbon" solutions, developing marine protected areas, and promoting sustainable coastal fisheries. Commonwealth Secretary-General Patricia Scotland said the funding will bolster vital efforts to build back more sustainably from the COVID-19 pandemic, prioritizing ocean health as the foundation for a sustainable blue economy that supports communities while protecting nature. Since 2012, Bloomberg Philanthropies has contributed over $158 million to ocean conservation causes.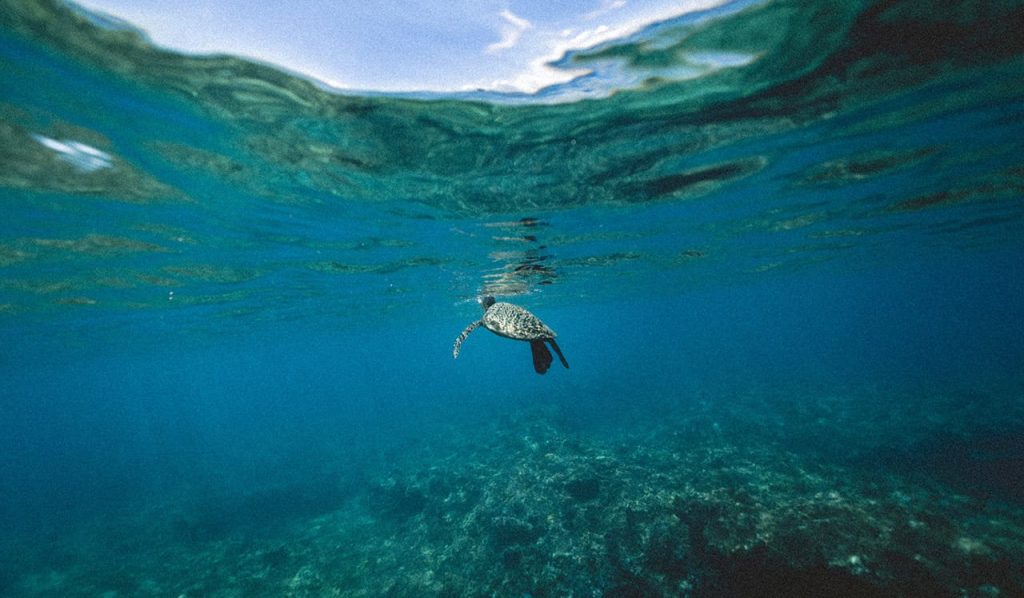 9. Introducing "Ocean Approved", the "Good Housekeeping Seal of Approval" for Oceans
The Fondation de la Mer and Bureau Veritas, together with the French Ministry of the Sea, are launching the label "Ocean Approved ®". It is the first label in the world to recognize companies' commitment to the ocean. In 2020, Fondation de la Mer created the Ocean Framework, which translates Sustainable Development Goal 14, "Life Below Water," into operational practice. The Ocean Approved® label recognizes companies that are committed to continuously improving their impact on the ocean. Accessible to organizations from all countries, this label complies with governance standards defined by France Stratégie. The labeling process is based on an evaluation of a company's actions and governance mechanisms. Examples of company actions include reducing or recycling plastic materials and improving wastewater treatment. An independent third party approved by the Fondation de la Mer carries out the company audit.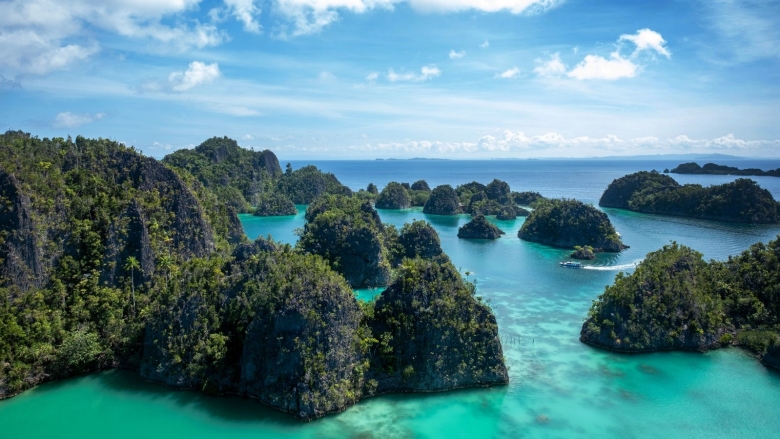 10. From the World Bank: Conserving Oceans in the Eastern Indonesian Archipelago
Many challenges threaten Indonesia's oceans, including overfishing, coral reef degradation, and increasing marine plastics. Still, there is hope for the earth and Indonesians. Conservation has long been embedded in the culture, including the concept of sasi, a system that limits harvesting select resources to promote sustainability. This philosophy can be applied elsewhere, according to the World Bank's recently-launched Oceans for Prosperity report, which argues that an approach that grants harvesting rights to coastal communities under specific terms can encourage better management and increase fishery productivity. The report also argues for more initiatives like beach cleanups, recycling, restoration, and infrastructure improvements to bolster coastal resilience. The World Bank is supporting the Indonesian government's efforts to implement a sustainable ocean economy. The "blue economy" strategy focuses on investments to improve coastal livelihoods and restore critical ecosystems.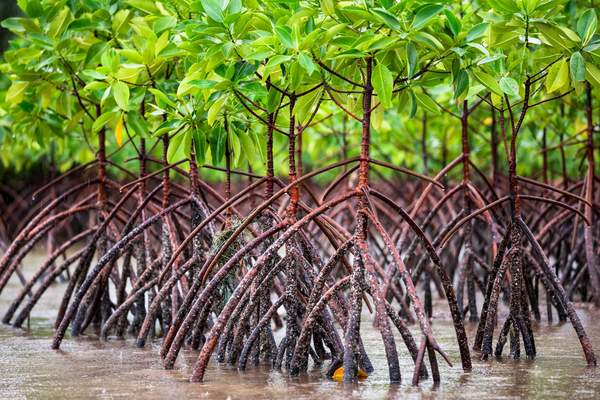 11. Bumble Bee Launches Ocean-Regeneration Initiative With Kelp, Mangrove Rehabilitation
A new partnership between Bumble Bee Seafoods and Sustainable Surf's SeaTrees program initiates an innovative ocean-regeneration effort, with the larger goal of increasing corporate investment in coastal and marine ecosystems projects. Ocean protection funding lags behind other environmental priorities: it's the United Nations Sustainable Development Goal (Goal 14: Life below water) with the least funding. Bumble Bee launched an innovative seafood sustainability initiative last year that includes pillars to protect fisheries, reduce bycatch and plastic pollution, and protect workers in its supply chain through fair labor practices and community programs. With the new partnership, Bumble Bee is supporting the SeaTrees program in Southern California and Indonesia, where SeaTrees rehabilitates kelp and mangrove forests, rebuilding damaged ecosystems that can sequester carbon and restore fisheries. Scientists will also be assessing carbon-capture capability and other ecosystem service benefits.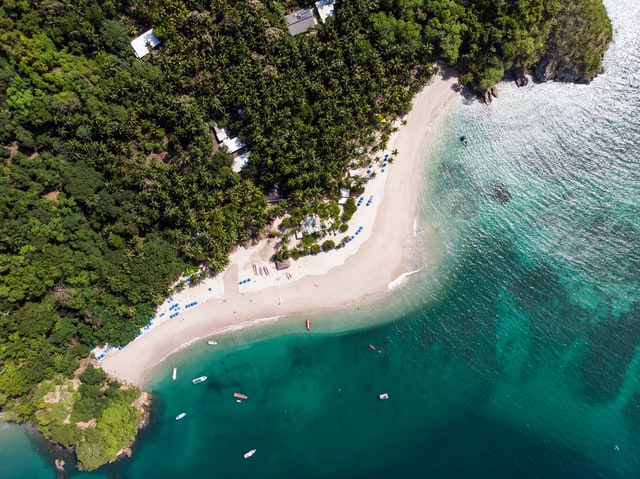 12. Costa Rica Ratifies Commitment to Ocean Conservation
On World Oceans Day, Costa Rican Vice-Chancellor for Multilateral Affairs Christian Guermitt highlighted the value of oceans for a healthy environment and clean air. The country, which is bounded by the Atlantic and Pacific oceans, has 10 times more marine land than continental. The ocean brings both great wealth but also great responsibility: Costa Rica must ensure ethical use of marine resources and protect the ocean, Guermitt said. The High Ambition Alliance for Nature and People, an initiative put forward by Costa Rica last January, along with France and the United Kingdom, seeks to protect 30% of land and sea by 2030. The goal aims to prevent species loss and protect vital ecosystems for humans. The Costa Rican State Department asserts that the Blue Agenda is key to the planet's survival.
13. Hawaii Governor Marks World Oceans Day With Bill Signing Ceremony Addressing Marine Resources
Governor David Ige signed nine bills on World Oceans Day to address Hawaii's marine resources. "This was certainly one of the most ocean conservation-oriented legislative sessions in decades, and these measures will bring us that much closer to realizing the goals of Governor Ige's Honomua: Marine 30X30 Initiative," said Department of Land and Natural Resources Chair Suzanne Case. The initiative calls for protecting at least 30% of the most sensitive nearshore waters by 2030. One of the bills Ige signed relates to shark protection, specifically prohibiting the capture, killing, or entanglement of any shark in state waters. The measure, which becomes law in 2022, makes Hawaii a marine sanctuary for more than 40 species of sharks that frequent state waters. Other bills include legislation related to crustaceans, lay nets, ocean stewardship, adaptive natural resource management, and nonresident recreational fishing licenses.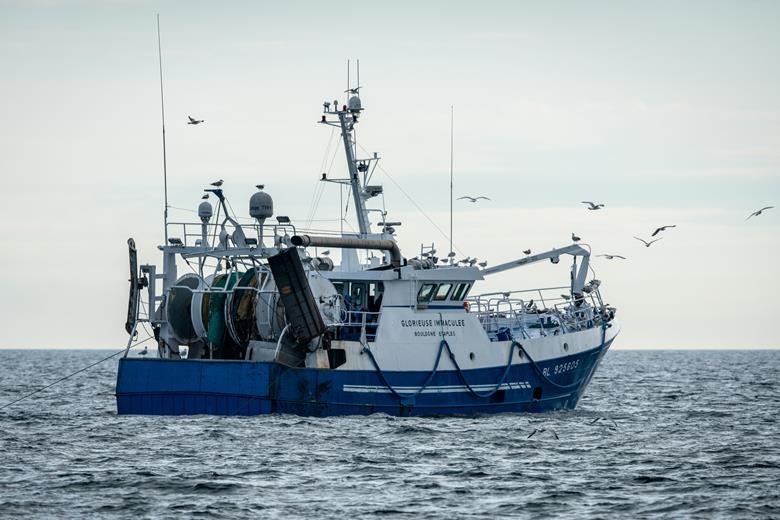 14. Nonprofits Call for Bottom Trawling Ban in Marine Protected Areas
Nonprofits have urged the United Kingdom to ban bottom trawling in marine protected areas (MPAs) after new data showed trawlers spending more time in them year-over-year. According to Oceana, 68,000 hours of fishing took place in 62 of the UK's 64 benthic MPAs – deep-sea zones containing ecosystems of scientific interest, such as cold-water corals. This represented an increase of more than 7,000 hours from the 60,818 hours of trawling activity recorded in the UK's 338,000 sq km of "blue belt" in 2019. Both Oceana and Greenpeace UK said the legislation governing MPAs should be tightened – measures they claimed were now in the government's power thanks to Brexit. A government spokesman said that the Marine Management Organisation is consulting on additional safeguards for four of the UK's MPAs, including banning activities that harm wildlife or damage habitats.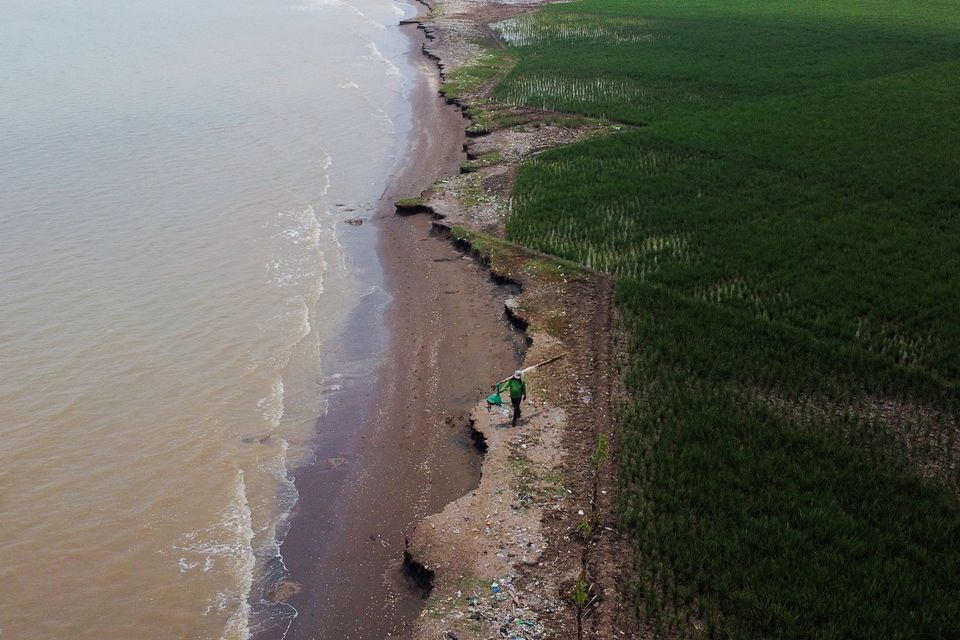 15. Report: Climate Change and Biodiversity Loss Must Be Tackled Together
A new report by the United Nations (UN) agencies on climate change and biodiversity says biodiversity loss and climate change are closely linked and need to be tackled urgently, together. Ecosystem destruction undermines nature's ability to regulate greenhouse gases and protect against extreme weather, accelerating climate change and increasing vulnerability to it. The rapid vanishing of carbon-trapping mangroves and seagrasses, for example, prevents carbon storage and exposes coastlines to storm surges and erosion. The report calls for policies and nature-based solutions to address both issues. The report's authors hope to influence policy discussions at the upcoming UN conference on biodiversity and the UN climate talks. "With this report, the two issues are married now, which is powerful," said James Hardcastle, a conservationist at the International Union for Conservation of Nature. "We can use the momentum to get more commitments from countries on conservation."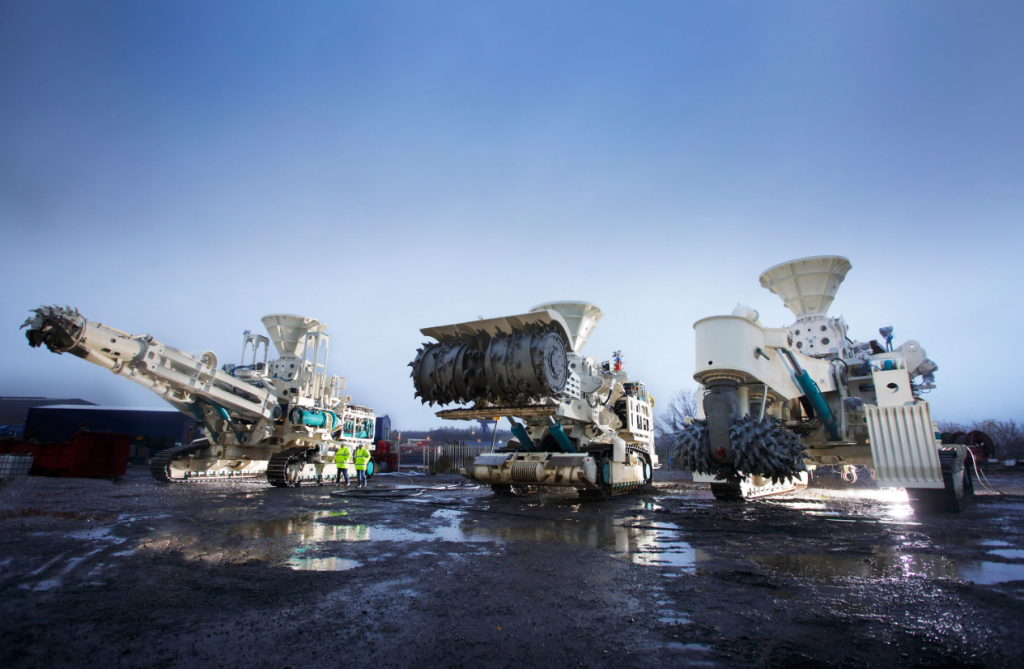 16. Opinion: Caution Needed as Countries Consider Mining the Deep Sea
Extracting metals and minerals from the ocean floor was once too difficult and costly to make deep-sea mining feasible. But technological advancements and the demand for precious metals have made mining increasingly attractive. However, major concerns surround the ethics of deep-sea mining. For one thing, we do not yet know the ecological cost of operations; for another, little regulation or enforcement of the laws exists. We risk the same damage as operations on land or worse, but with less public outcry as the damage remains unseen, remote, and inaccessible in the deep ocean. Professor Sven Thatje of the National Oceanography Centre Southampton says, "As a precautionary measure, we must step back and protect what we do not yet fully understand. In this case, a moratorium on deep-sea mining is mandatory."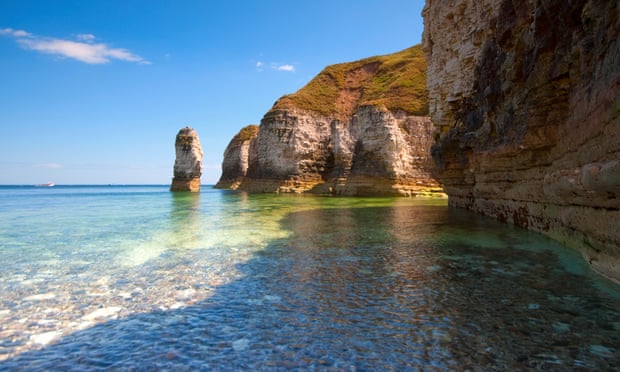 17. United Kingdom to Trial "Highly Protected Marine Areas" in Win for Ocean Campaigners
The UK government has announced plans to increase the protection of wildlife and habitats by banning fishing and other damaging activities from several marine sites off the coast of England. More than 97% of British offshore marine protected areas (MPAs), designed to protect habitats and biodiversity, are being dredged and bottom trawled, according to the Guardian. The pilot project of at least five highly protected marine areas (HPMAs) was welcomed by the Wildlife Trusts as a "historic" move that would allow degraded underwater habitats to recover and set a new standard for marine protection. However, critics say the proposal lacks formal commitment despite being a step in the right direction, and that the government is not acting fast enough to meet its targets to protect 30% of oceans by 2030 or to mitigate the climate crisis.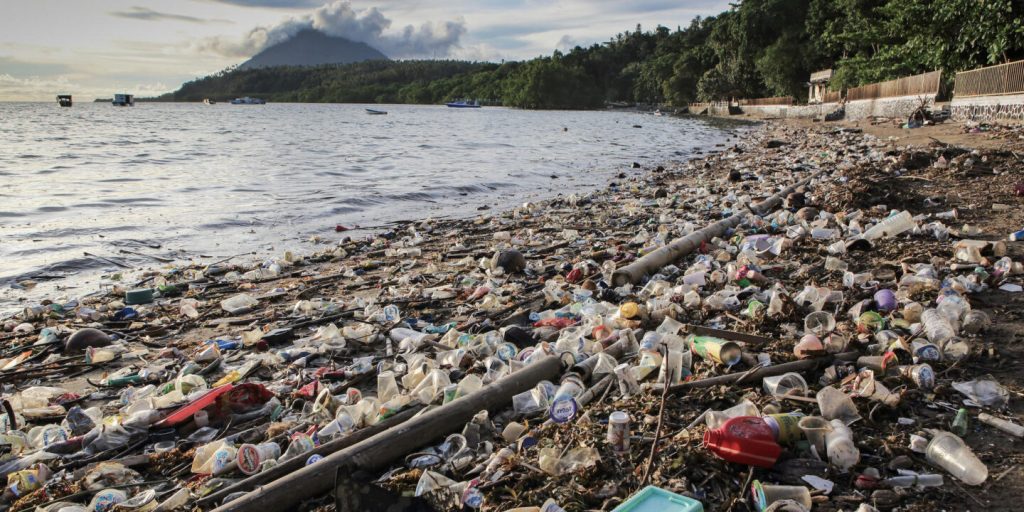 18. Indonesia Faces Plastic Waste Emergency
A recent study found Indonesia to be the second-largest contributor to marine plastic pollution after China. Overconsumption of single-use plastic, exacerbated by the pandemic, and bad waste management are largely to blame. Indonesia has some of the most biodiverse and important coral reef systems in the world. However, those habitats face many challenges, including plastic pollution. According to the United Nations, Indonesia contributes more than 600,000 tons of plastic to the ocean every year. While there are many regulations on waste management and marine plastic, the government's efforts appear insufficient to curb the problem. Indonesians still depend on single-use plastics. So the government, together with the United Nations Development Programme (UNDP) and the Norwegian government, launched a Southeast Asia-wide competition to create solutions to the plastics problem. Still, innovation doesn't tackle the root of the problem: the need to reduce consumption.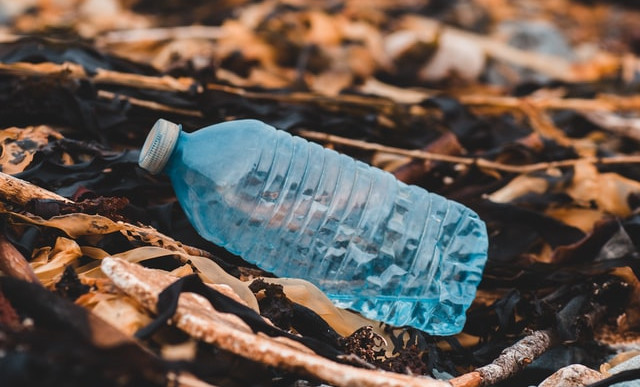 19. Global Treaty to Regulate Plastic Gains Momentum
Support is growing for a global treaty to address plastic waste. 100 nations have already expressed support, and those involved in preliminary talks are optimistic that one could be approved soon enough to make a difference. There is little time to spare: new research suggests that the accumulation of plastic waste in the oceans will triple by 2040. Over the last decade, governments and businesses have warmed to the idea of a treaty. Now, talks ahead of a meeting in Nairobi aim to set a deadline to stop plastic from spilling into the oceans. The rest of the agenda concerns four topics: definitions and standards that would eliminate inconsistencies such as the definition of a plastic bag, coordination of national targets and plans, agreement on reporting standards and methodologies, and creation of a fund to build waste management facilities where they are most needed.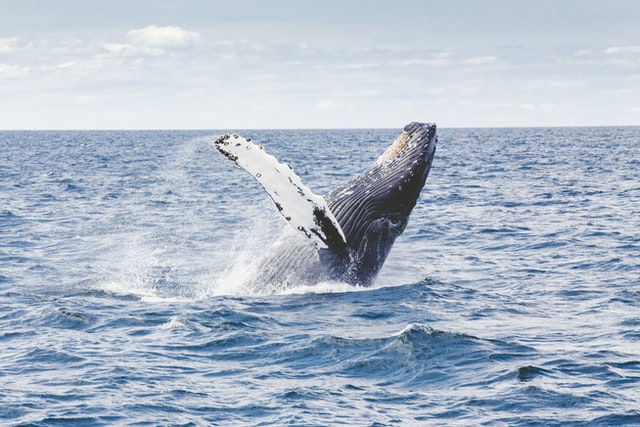 20. Humpback Whale Gulps Then Spits Out Cape Cod Lobsterman
Michael Packard, an American lobsterman, was diving near Provincetown, Massachusetts when he was swallowed by a humpback whale for about 30-40 seconds. The whale soon surfaced and spat out Mr. Packard. A friend then hauled him back onto his boat. Provincetown Fire Department confirmed they had helped an injured lobsterman. Mr. Packard was left with nothing more than a suspected dislocated knee. Humpback whales tend to feed by opening their mouths wide to gulp down as much prey, like fish or krill, as possible, leading marine scientists to speculate that what happened to Mr. Packard was probably accidental. Humpback whales can grow as long as 50 feet and weigh about 36 tons. According to the World Wildlife Fund, their global population is about 60,000. Mr. Packard has no plans to give up his 40-year career diving off Cape Cod.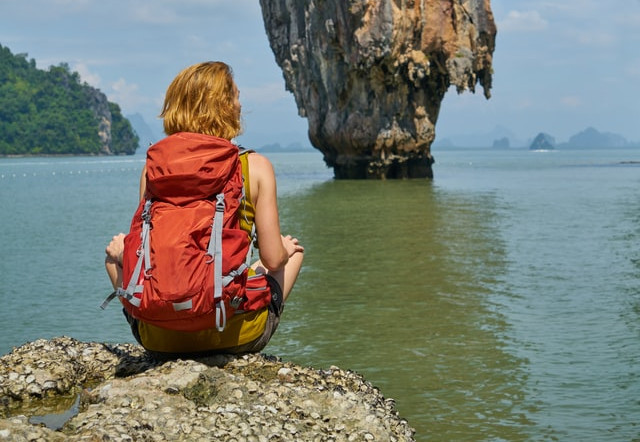 21. Tourism-Based Livelihoods for Small Island Communities Transitioning Toward a Blue Economy
A new qualitative study published in Sustainability analyzes the factors affecting the adoption of tourism-based livelihoods on small islands in UNESCO's Taka Bonerate Kepulauan Selayar Biosphere Reserve in Indonesia. The study's authors found that despite investment, initiatives, and the positive feelings of local communities toward it, tourism is not a direct route toward greater sustainability for small island communities. This is because people perceive the benefits of tourism to be unequally distributed. Another reason is that a lack of education and skills keeps individuals from finding new job opportunities. Finally, the incentives to continue destructive fishing prevent individuals from transitioning their livelihoods to tourism. The article concludes that tourism will not improve conservation and development without more equitable benefit sharing, meeting basic community needs, and addressing the drivers of unsustainable livelihoods.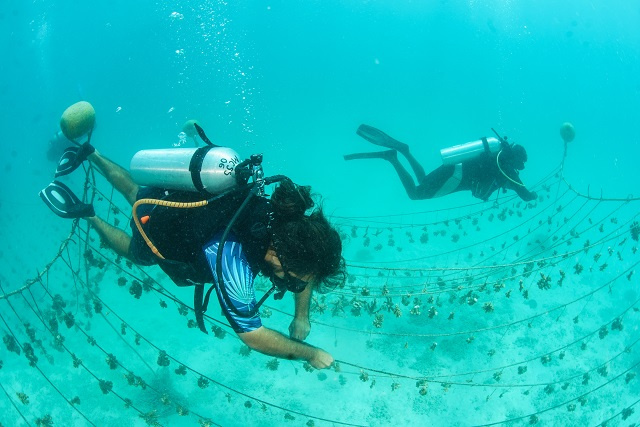 22. Marine Conservation Society Seychelles Offers Training to Restore Coral Reef
The Marine Conservation Society Seychelles (MCSS) is offering training for people who are interested in volunteering for its coral reef restoration project in Ste Anne Marine Park. MCSS is actively restoring 5,000 square meters of coral in the park. The project, which is administered by the United Nations Development Programme (UNDP), brings together government departments, non-governmental organizations, and local communities in both Mauritius and Seychelles. The project aims to improve food security and mitigate disaster risk, as well as examine coral reef restoration as a measure for adaptation to climate change. Community participation is an important part of the project and an important factor in the stewardship and sustainability of conservation efforts. MCSS has been implementing the coral gardening method of coral restoration in the Ste Anne Marine National Park since 2015 and has had 5,800 corals in culture over that period.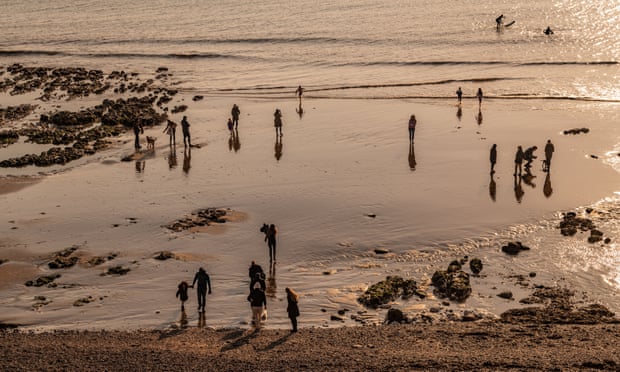 23. Poll Finds Public Grasps Threat to Ocean Even as Leaders Fail to Meet Targets
According to a government survey, 94% of people in England and Wales believe the fates of the oceans and humans are inextricably linked, while more than half rate global ocean health as poor or very poor. The online poll of 8,000 people shows the public understands the link between the health of the oceans and the multiple pressures upon them. Reports have revealed overfished stocks, disappearing habitats, and ubiquitous pollution. A United Nations report last year found the world had failed to meet a single target to stem the destruction of wildlife and ecosystems, and that 60% of coral reefs were under threat. Despite some progress, the proportion of marine populations that are overfished has increased in the past decade. 49% of respondents report feeling concerned about the marine environment, while more than a third say they have made lifestyle changes to protect it.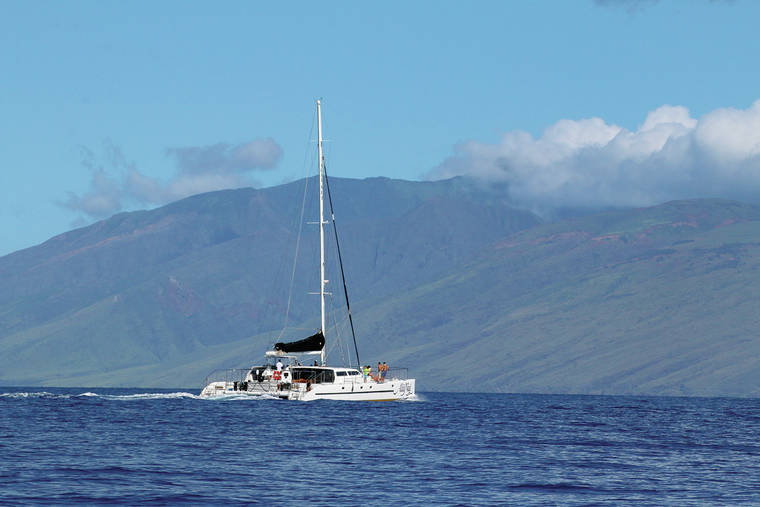 24. Hawaii Visitors to Pay for Ocean Conservation
A new law (HB1019) signed by Hawaii Governor Ige makes ocean waters and marine resources priorities for the future. "Hundreds of millions of visitors have enjoyed our magnificent ocean resources for decades without directly contributing to the management and protection of them," said Department of Land and Natural Resources (DLNR) Chair Suzanne Case. "This new fund provides a framework to collect fees from visitors who use our waters." Some provisions of the law went into effect upon signing, but the user fee will not begin until Jan. 1, 2024. It establishes a user fee of $1 per person. Depending on tourism numbers, the user fee could generate anywhere from $14 million to more than $30 million over 15 years. Some state land lease revenues will also contribute to the fund. The Ocean Tourism Coalition supported the bill and the establishment of the special fund.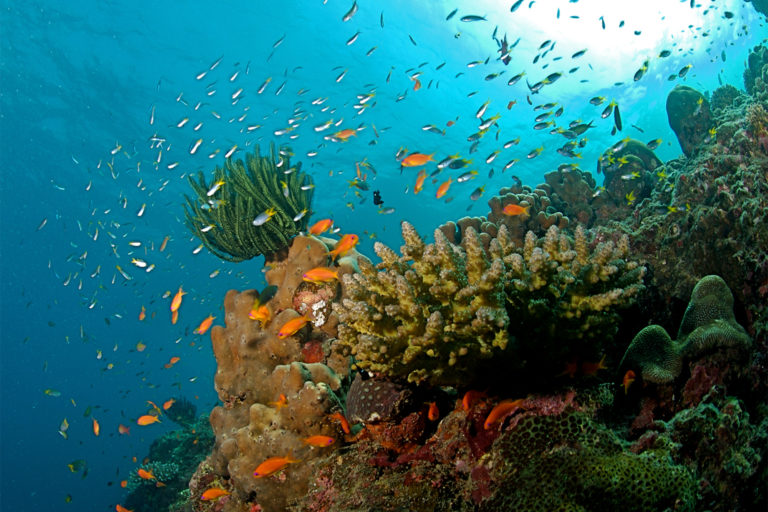 25. Commentary Conserving India's Marine Ecosystems Via Wild Life Protection Act Is Ineffective
Although the Wild Life (Protection) Act of 1972 originally focused on land, it now extends to marine ecosystems. Peninsular India has over 30 marine protected areas (MPAs) and over 100 in the Indian islands, yet it is unclear whether this approach has effectively reduced illegal trade in marine animals. For instance, although sea cucumbers are protected by the Act, India remains a global hotspot for sea cucumber poaching and smuggling. One reason is that the government has not provided alternate sources of livelihood to communities that rely on protected species, and many communities object to approaches that deny them control over and access to resources. This lack of local acceptance leads preservationist policies to fail. The Act needs to be tailored to adequately protect marine species and habitats, while also keeping in mind the needs of coastal communities that are dependent on marine resources.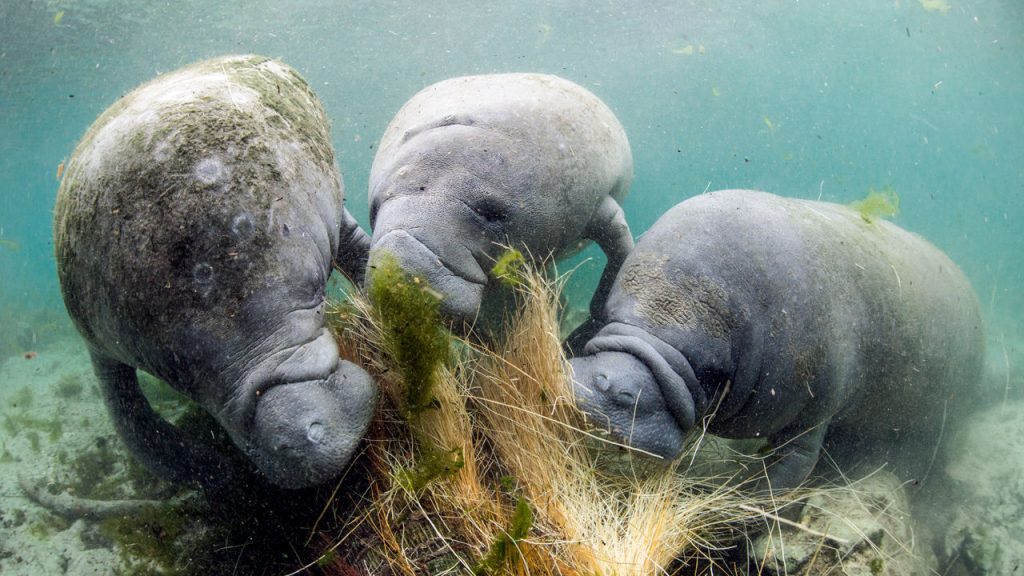 26. Cloudy Waters Drive Florida's Massive Manatee Die-Off
In the first 5 months of this year, 761 manatees wintering in one Florida lagoon died, according to the state's Fish and Wildlife Conservation Commission. The number represents about 10% of Florida's population of Trichechus manatus latirostris, the subspecies found there, and is more than the total number of manatees that died across Florida in 2020. They likely died of starvation due to the loss of seagrass in increasingly polluted waters. Manatees feed on seafloor grasses, algae, and floating plants. Algae blooms due to agricultural run-off prevent sunlight from reaching grasses, causing them to die, and eliminating a food source. Scientists have few options for restoring seagrass quickly since they must first improve water quality. In the meantime, they may need to feed the manatees or encourage them to winter elsewhere. Recently manatee populations have recovered enough for the species to be upgraded to "threatened."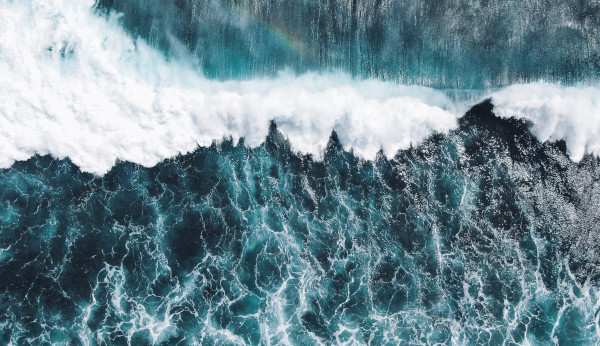 27. Financing a Sustainable Ocean Economy
A healthy ocean that supports a sustainable ocean economy (SOE) requires a range of interventions to improve governance, science, and management, according to an article in Nature Communications. Finance is an important enabler of an SOE and underlies all ocean initiatives. Currently, several barriers prevent full investment: regulations that make investment unattractive; mismatch between investable projects and available capital; and regulations that fail to protect investors adequately from risk. The authors propose several strategies to overcome these barriers, like developing public-private partnerships to support ocean investment deals and new approaches to insurance to make investing in an SOE less risky. We will need a significant increase in sustainable ocean finance to ensure an SOE that benefits all, including a broad section of society and businesses in developing as well as developed countries.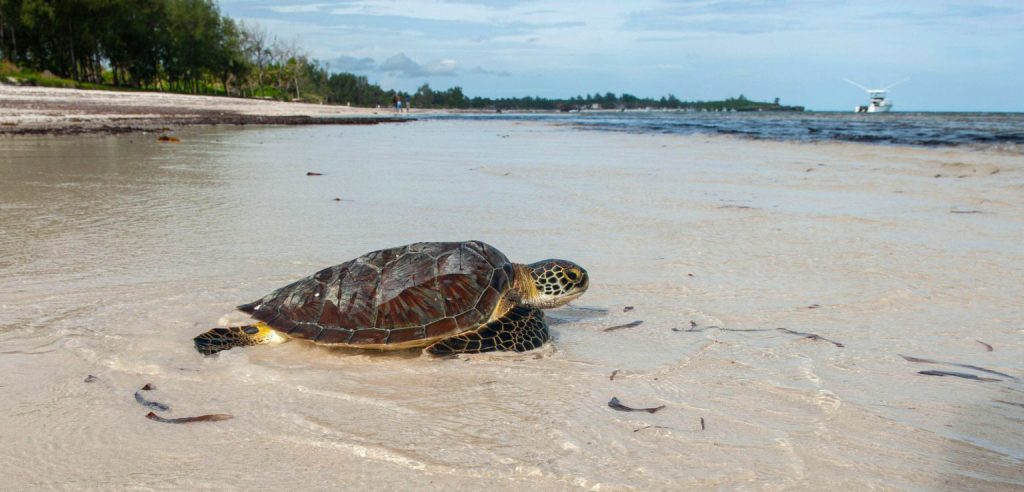 28. Illegal Fishing Devastating Kenya's Sea Turtles
Many sea turtles have died over the past year in Marereni, on the central Kenyan coast, raising concerns that the animals could soon be eliminated from the region. According to the Kenya Marine and Fisheries Research Institute (KMFRI), unlawful fishing and poaching are responsible for more than 80% of the sea turtle deaths. "We suspect that trawler operators could be coming closer to the shores, endangering marine life," says Thomas Mkare, a biologist at KMFRI. Poaching caused roughly 20% of the deaths. Local fishermen and traders have been caught selling turtle meat on the black market. Dead turtles have also been found hidden in nearby mangrove forests. Mkare says fisheries observers need to be redeployed on trawlers, and authorities must ensure the use of turtle excluder devices. The region would also benefit from a marine protected area to safeguard the corals and seagrasses.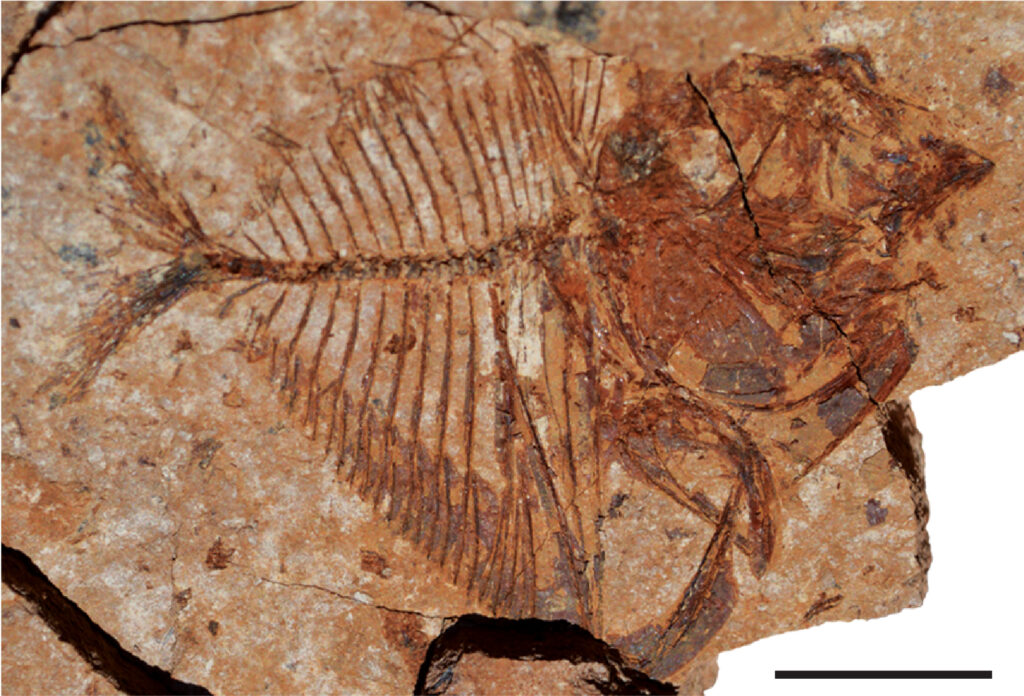 29. Egyptian Fossils Show Fish Thrived Despite High Ocean Temperatures
Newly discovered fish fossils from an Egyptian desert site show that fish thrived in at least some tropical areas during the Paleocene-Eocene Thermal Maximum (PETM), a short interval of elevated global temperatures 56 million years ago. The study provides a snapshot of an ecosystem during an extreme warming event that is frequently described as the best ancient analog for present-day climate warming. Previous studies estimated that sea surface temperatures surpassed 95 degrees Fahrenheit (35 C) at that time, suggesting dire consequences for low-latitude ocean fishes. But the Egyptian fossils capture an intact ecosystem with diverse fish lineages and a variety of ecologies. Possible explanations: the fish perhaps moved to deeper, cooler waters or were more resilient to the warmer temperatures. It is important to remember that the comparison of today's rapidly warming climate to the PETM, when temperatures warmed over thousands of years, is imperfect.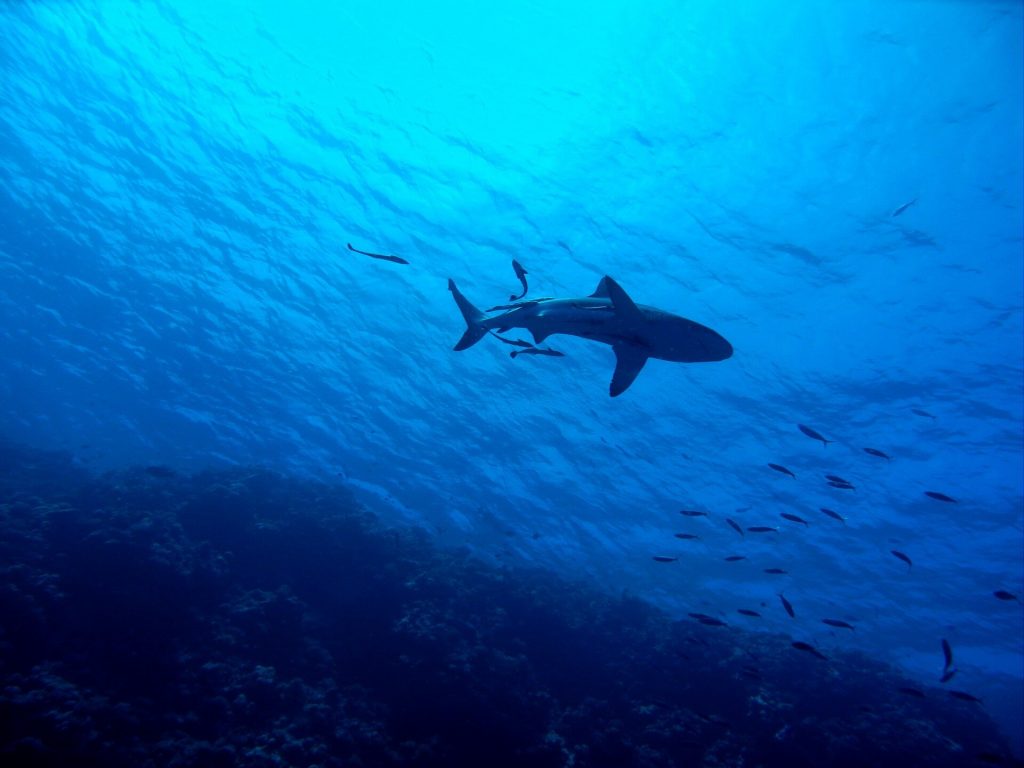 30. Ocean Warming Could Impact Shark Embryos
Infant sharks that live in the familiar mermaids' purses found on most beaches in the United Kingdom and throughout the world are more vulnerable to predation because of ocean warming, new research suggests. Higher temperatures reduce freeze response times that the animals employ to avoid being eaten by predators. With a freeze response, the embryo stops moving so that predators like large fish and other sharks won't detect them. A freeze response is key to surviving predation during embryonic development, and the longer an embryo can freeze, the better chance it has of evading predators. If warming means infant sharks will not be able to freeze as long, it could reduce the number of sharks surviving to adulthood. Around 45% of shark and ray species lay eggs that grow inside a mermaid's purse, which can last for around a year before they hatch.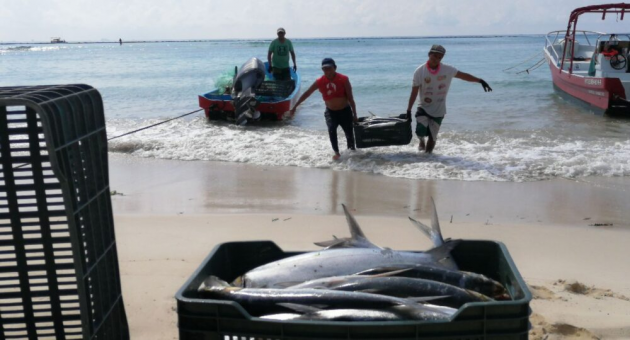 31. Ban on Shark and Lobster Begins in Yucatán
Due to cyclonic development in the Gulf of Mexico, the Harbor Master in Mérida announced the beginning of a ban on shark fishing. Low pressure systems in the Pacific Ocean and the Gulf of Mexico contribute humidity to the national territory. Roger Gómez Ortegón, head of the Directorate of Fisheries, said that the news about the permit in shark and lobster fishing gave hope to a Progreseño fishing sector that continues without positive catch numbers. "We have gone through several meteorological phenomena this year but in both, there is expectation, more on the part of the lobster due to its high demand," he said. Lobsters are in high demand in the Gulf of Mexico and the Caribbean, the majority to be exported to the main tourist sites, even to European countries. In 2020, the preliminary production was more than 31 thousand tons of shark.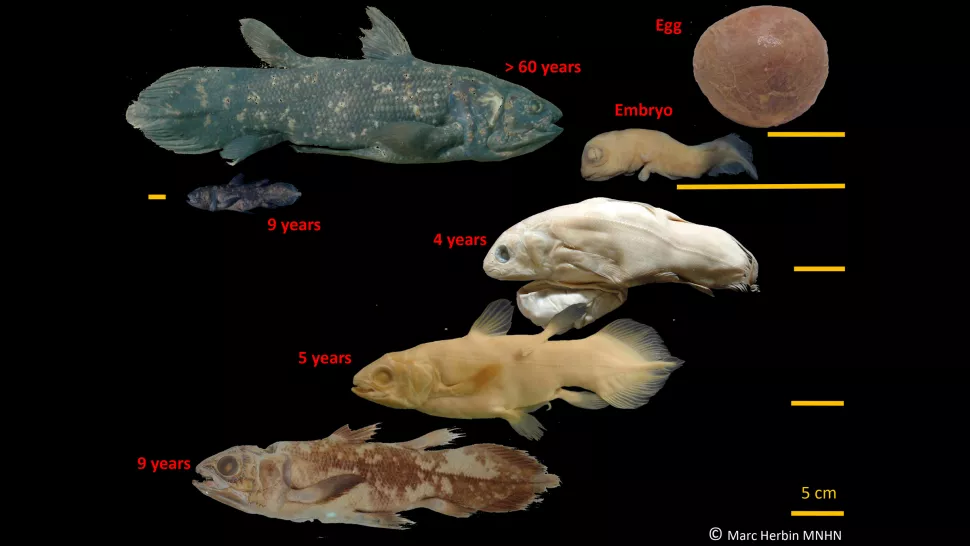 32. A Human-Sized Fish May Live 100 Years
Coelacanths, a group of human-sized fish once thought to be extinct, may live as long as 100 years — five times longer than previous estimates suggested, a new study finds. Researchers analyzed calcified growth structures, known as circuli, on the coelacanths' scales. Like tree rings, circuli act as a record of the fish's age. The circuli analysis also showed that coelacanths likely don't reach sexual maturity until age 55 and then gestate their offspring for five years in total. The study reveals that the coelacanth is one of the slowest-growing and slowest-reproducing animals in the world. The African coelacanth (Latimeria chalumnae) can grow to be 6.5 feet (2 meters) long and weigh up to 231 pounds (105 kilograms). Coelacanths have a low metabolism and low fecundity, two factors usually not seen in species with fast growth rates.